Creating a suitable place where your teenage girl can sleep, study and spend her free time can prove to be a particularly difficult task when designing her bedroom. Every teenager is different: some of them do not want to leave their room at all, while others would rather stay anywhere, just not at home.
Adolescence is a stage that marks the transition from childhood to the world of adults, so the design of their intimate space should be a skilful balance between a child's room and a classic bedroom – neither too infantile nor too serious. For this purpose, we have prepared for you some beautiful and creative room solutions, which are specially designed to meet the needs of modern teenagers, and can serve as inspiring examples for their parents alike. A teenager's bedroom should have an extra bed for sleepovers, a study desk with plenty of storage shelves, a chillout zone, and cool lighting.
These are colourful and interestingly decorated interiors, perfect for any teenager who loves to study, dream, or hang out with peers in a comfortable corner of the home. A wonderful atmosphere is created in which teenagers will be comfortable, proudly show it to others, and maybe really appreciate it. In addition, take a look at some of the inventive suggestions and choose your favourite idea.
Bedroom For The Avid Bookreader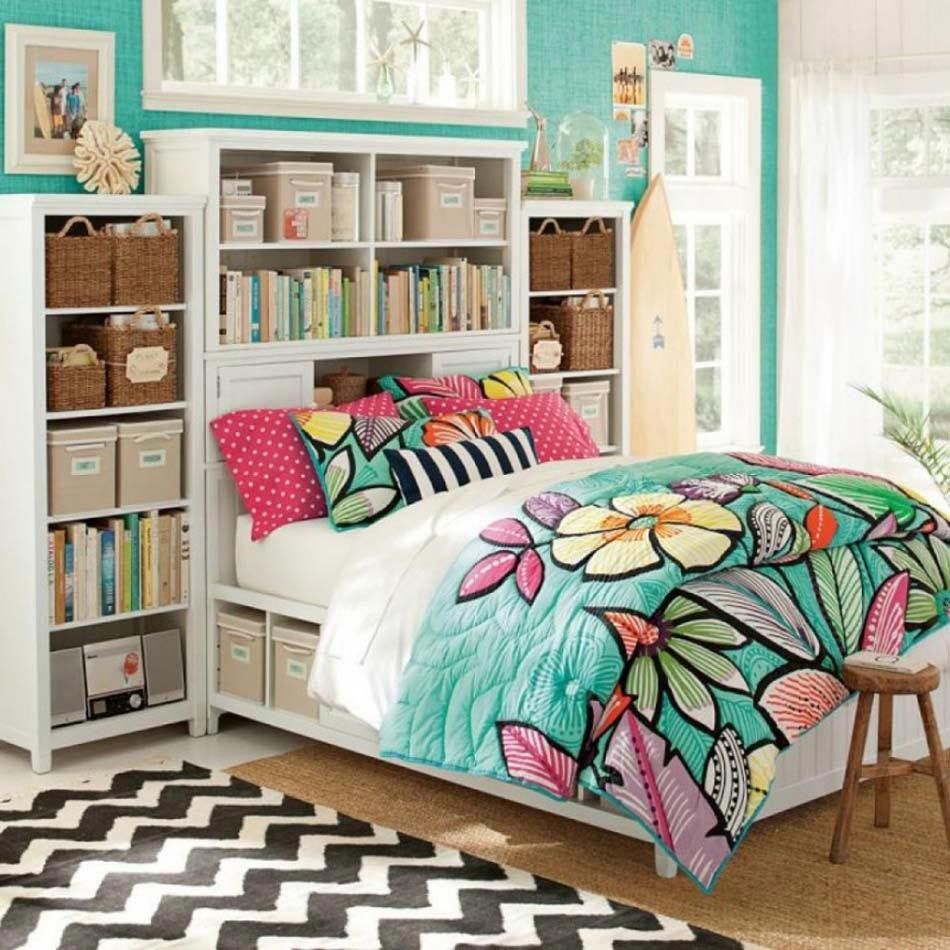 If your teen girl loves books, then her bedroom should suit her needs. A large bookshelf by the bed will give a touch of class to the room. It also gives an extra space for the room for other elements. Regarding the colours and textures, consider bold colour schemes and pastel palettes to liven up the bedroom and make it a cosy place for reading.
Pastel Look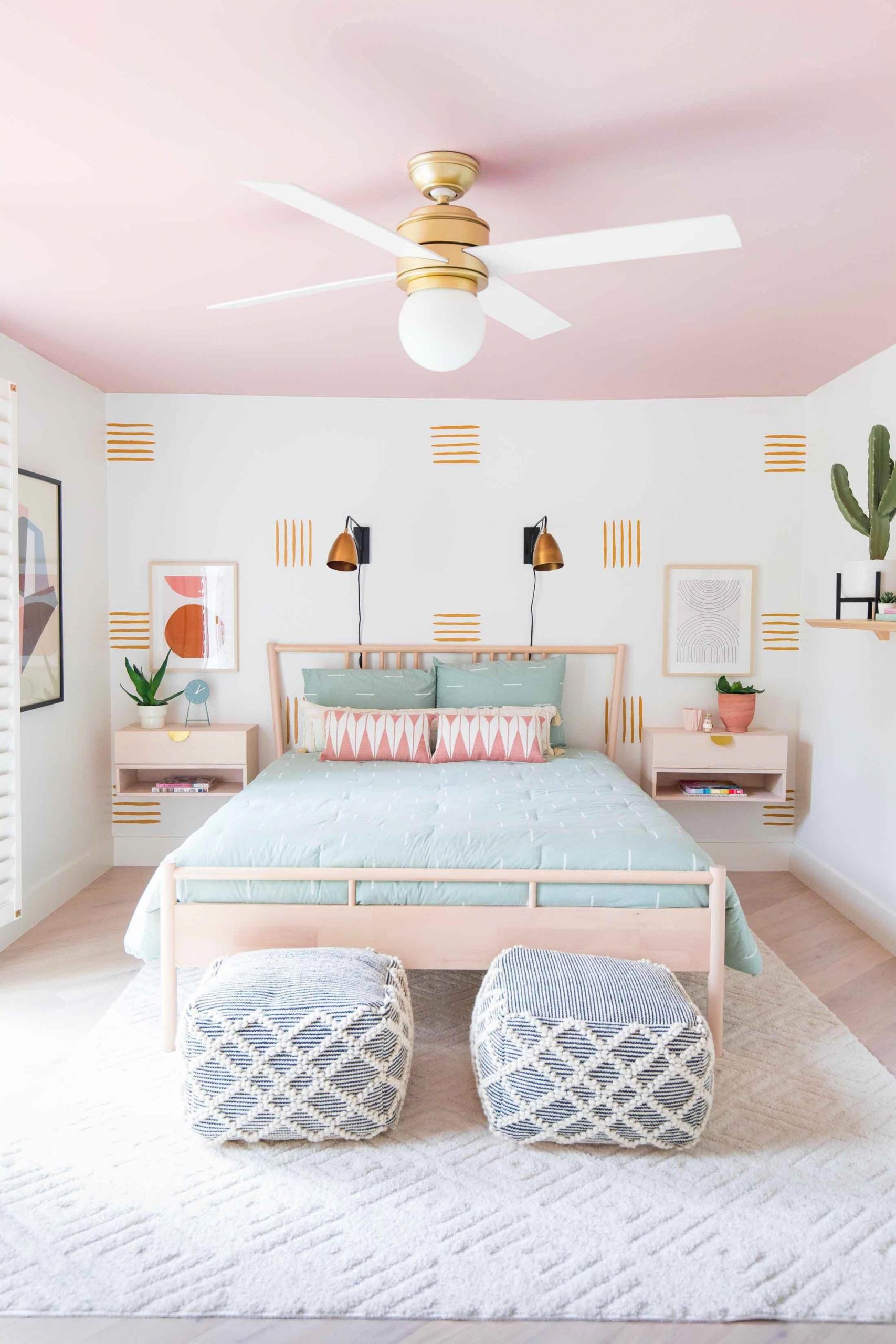 Pastels are a great way to create openness to the room. Besides if you don't want bold and catchy colours, pastels are definitely your thing.
Artsy Bedroom Decor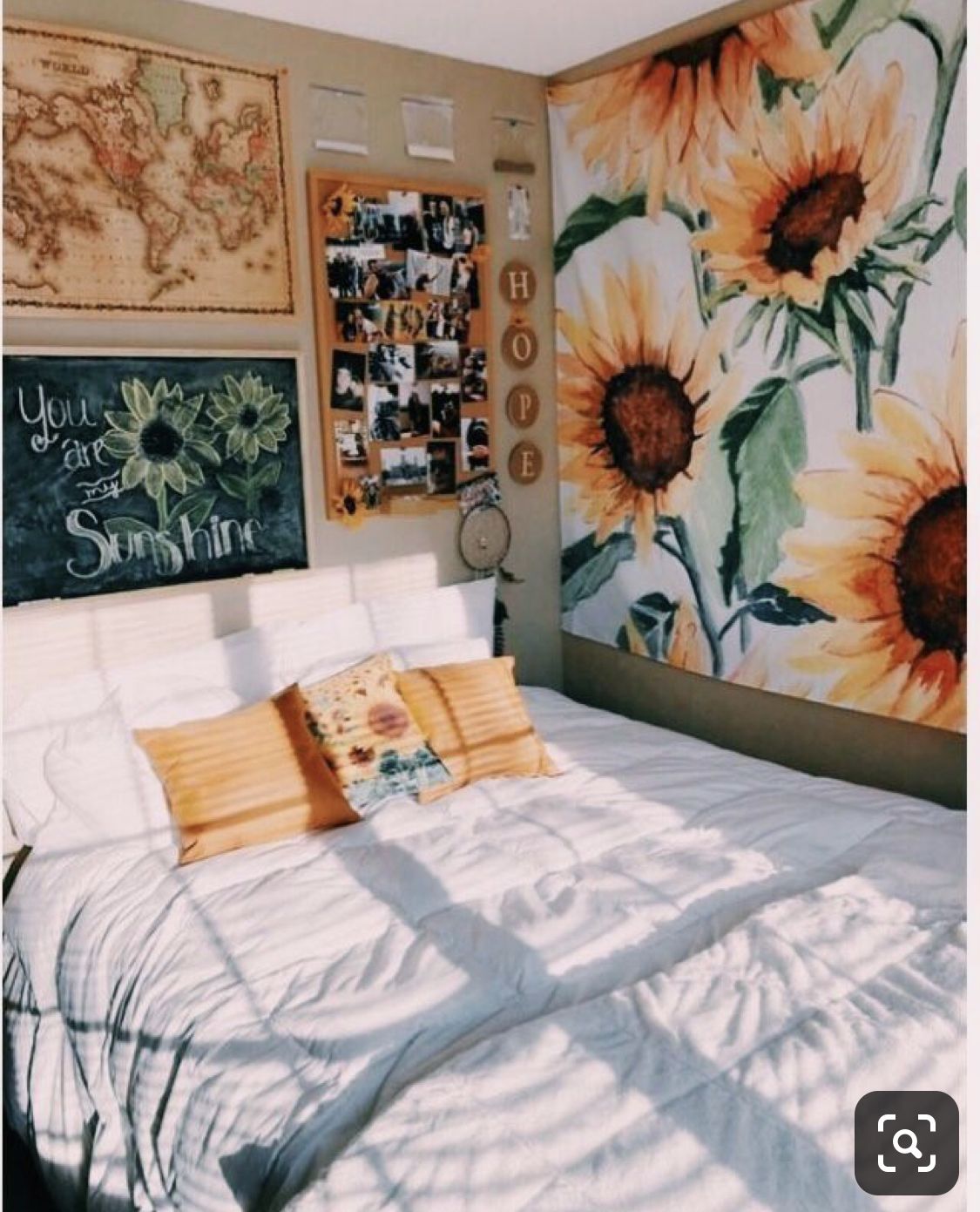 For a teen girl that loves art, then give her the artsy room she will love. Fill the walls with art paintings, artsy details and make it cosy. Girls who love art love to be surrounded by art.
Posh Bedroom For A Posh Girl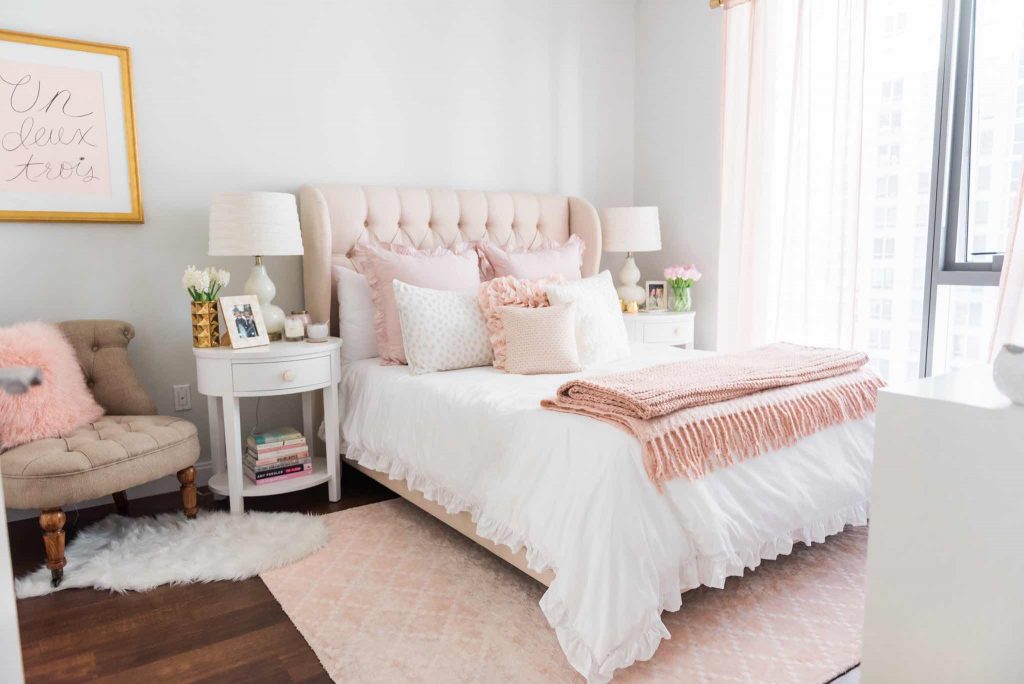 Posh girls like luxurious items and victorian but modern furnishing. Everything needs to look clean and fancy. Opt for bright colours like white, pastel pink, peach, orange, blue and you can even add darker vintage elements.
Princess Bedroom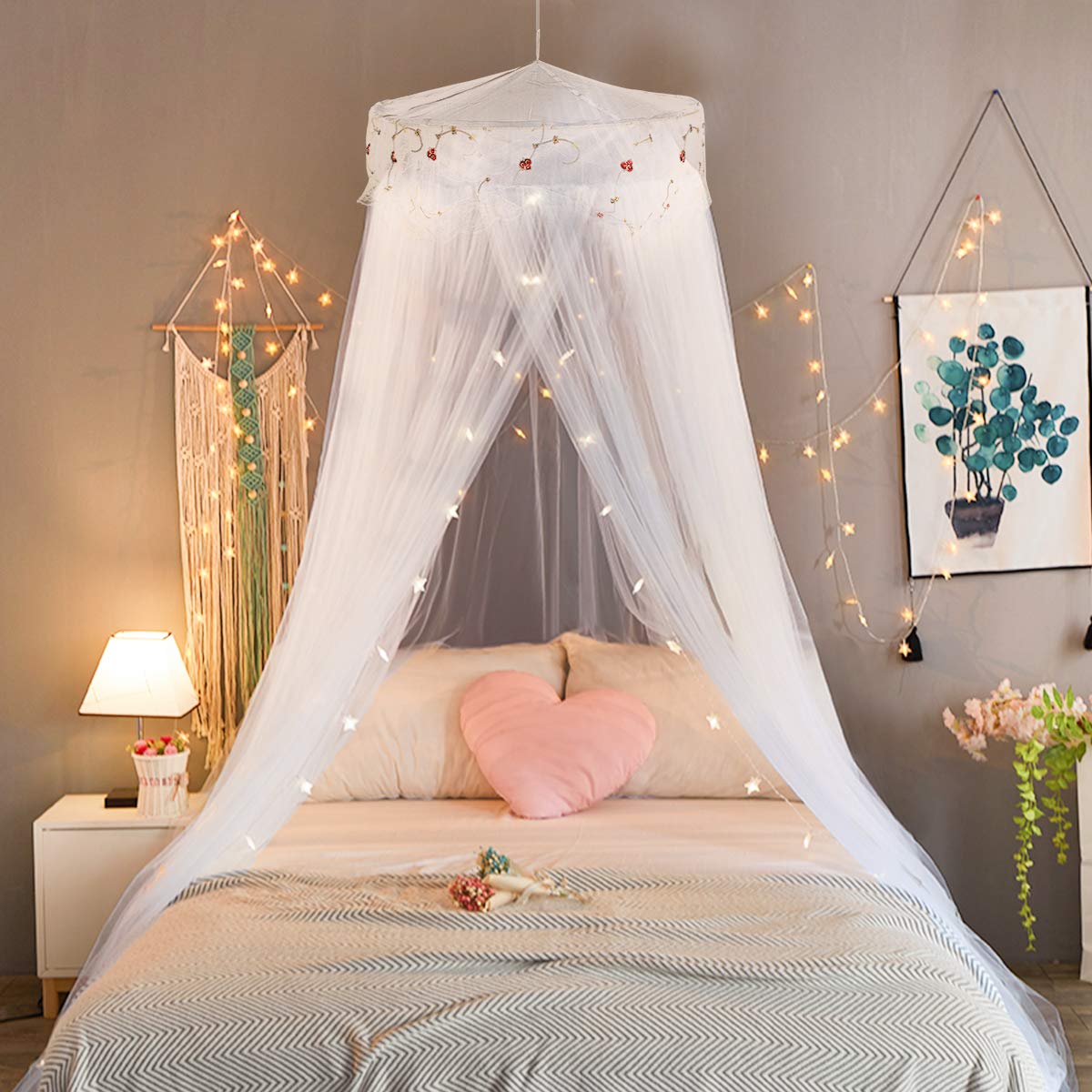 Every girl should feel like a princess. For that particular reason, decorate your girl's bedroom in a princessy way. What is more princessy than a white canopy with cute lights and big warm pillows? Make her bedroom her own magical, princessy world.
Colourful Study Area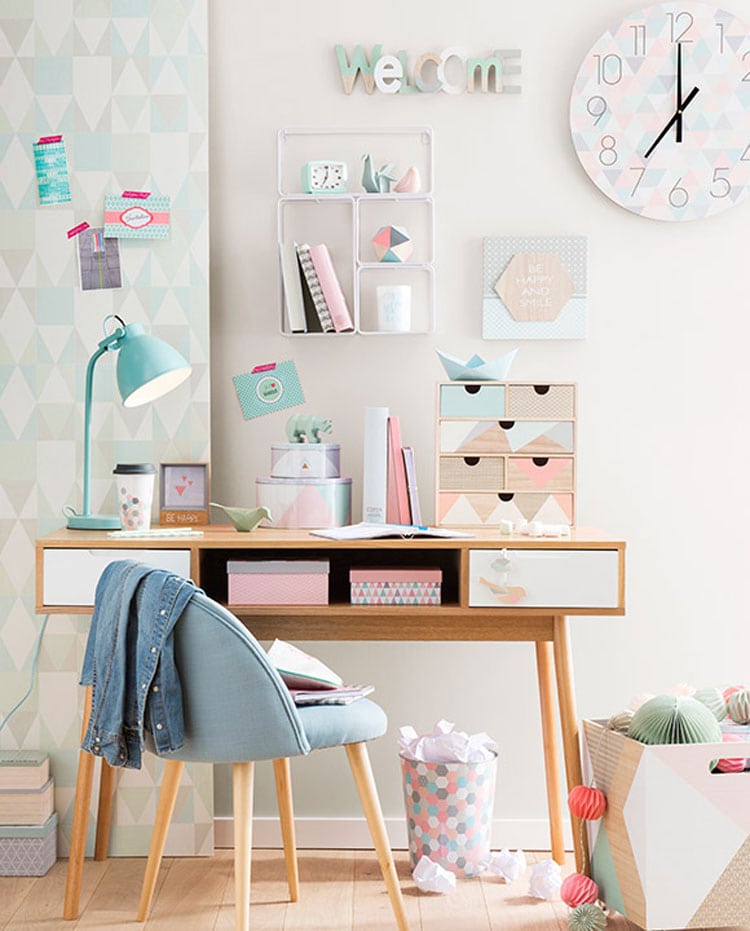 You will motivate teens to study when you make their study space interesting and colourful. But be careful, the colours must match. This example shows a pastel study area, with pink, blue, grey, white combined with woody elements that give a sort of a Scandinavian feel.
Farmhouse Bedroom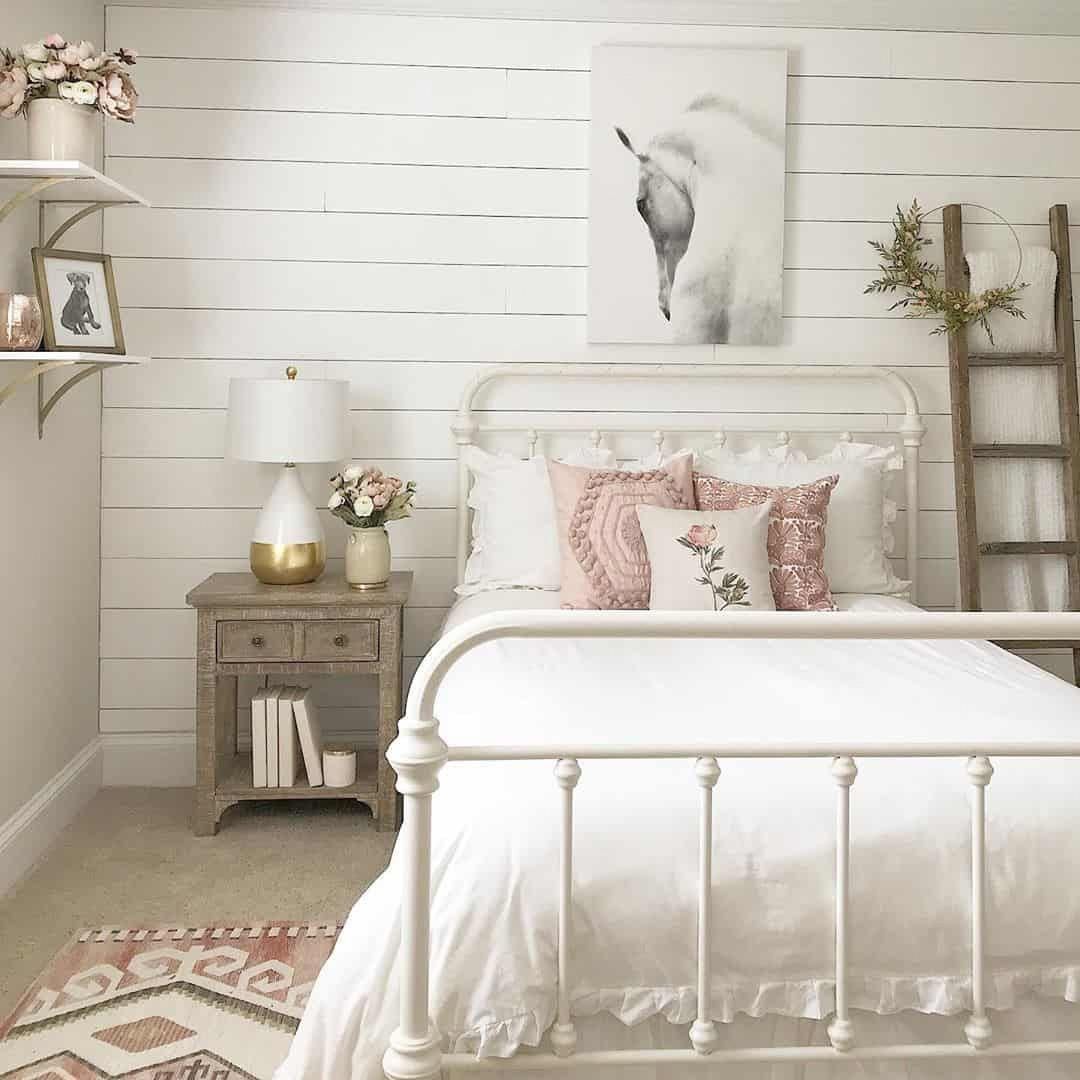 To add a bohemian touch to the bedroom, opt for vintage, repurposed furnishing and elements. Always mix white with earthly colours if you are not sure how to implement this style. Wooden walls are also a great boho detail.
Bold Color Bedroom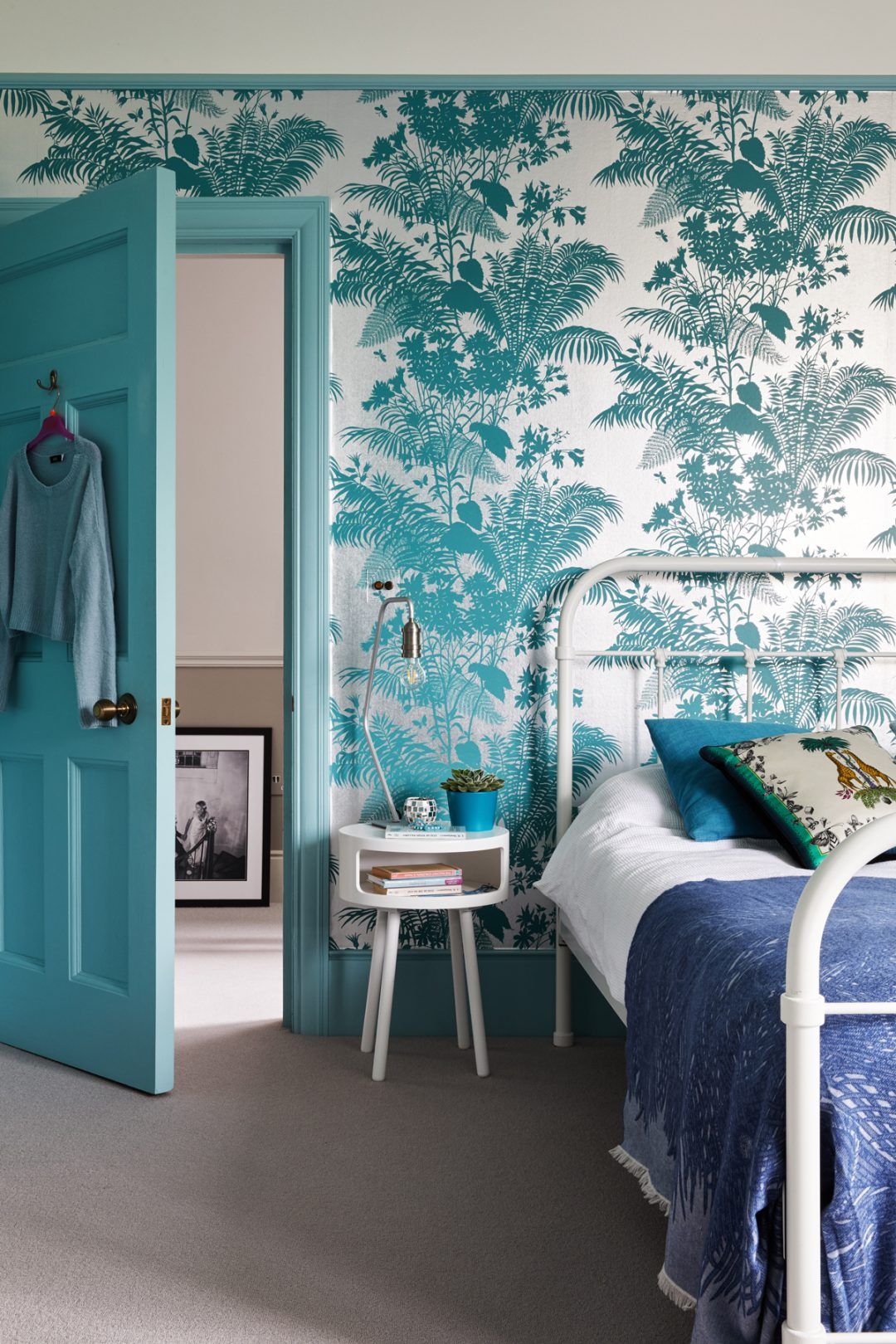 Bold colours for bold girls. For example, a summary blue colour all around the room. Wallpapers can be used to make a statement, so if you want something bold, use a bright eye-catching colour for the wallpaper like this turquoise blue wallpaper.
Industrial Style Bedroom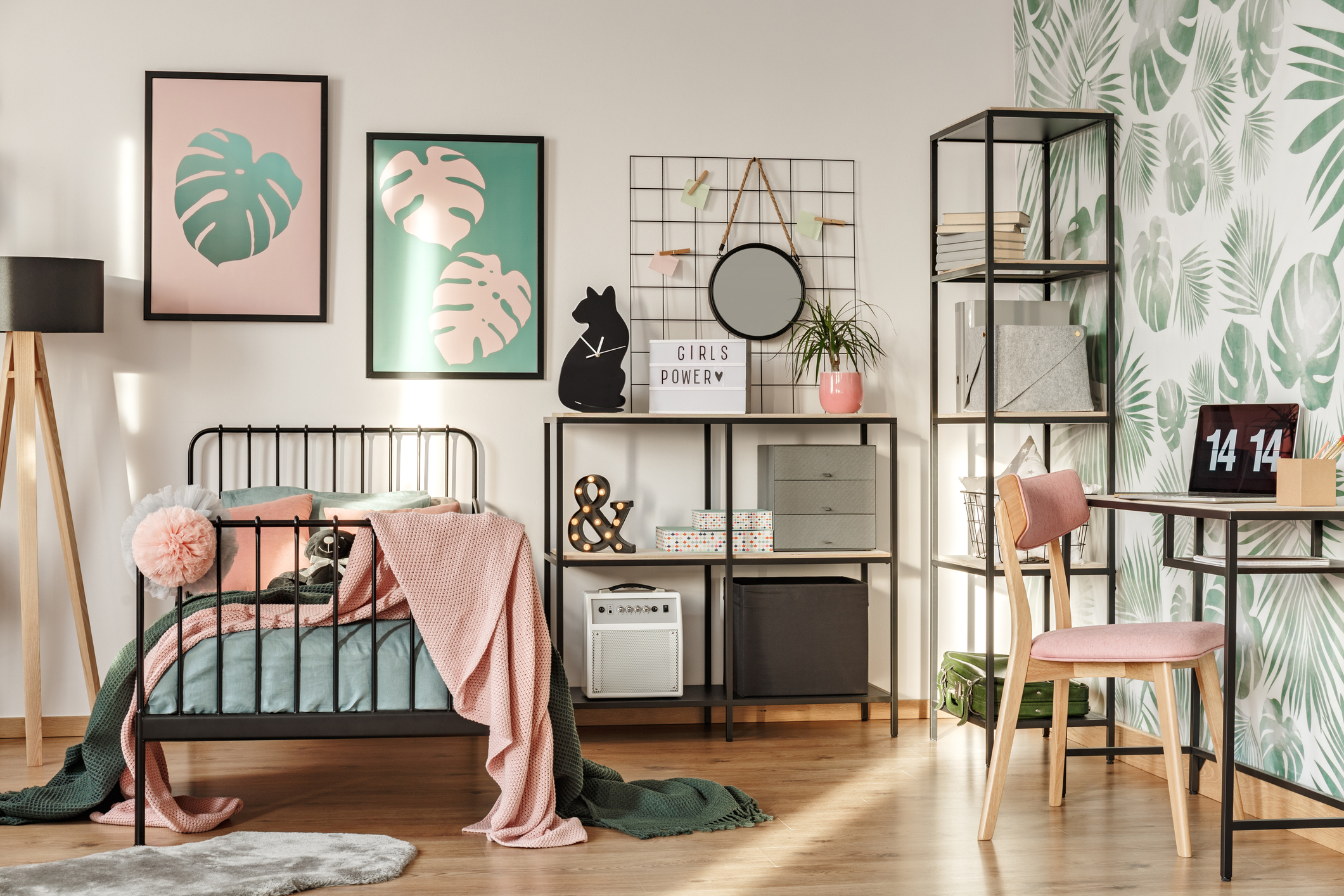 If your girl likes contemporary, modern designs then industrial is the best choice. To make a balance, combine industrial furnishing with bright coloured bedding, bright walls to make to make it look cosy.
Dark Academia Bedroom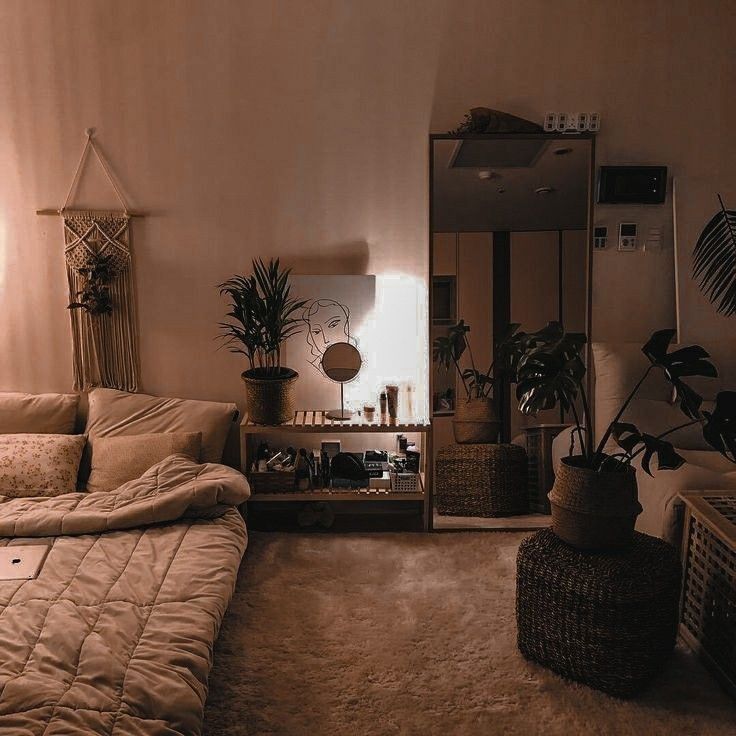 Teens and young adults nowadays are obsessed with dark academia, a trend that has become increasingly popular in the past two pandemic years. It basically revolves around nostalgia. In terms of fashion and interior aesthetics, brown, black and grey are predominant colours. So here's an example of how to incorporate these colours into a teen room and not look too serious or adulty.
Baddie Neon Bedroom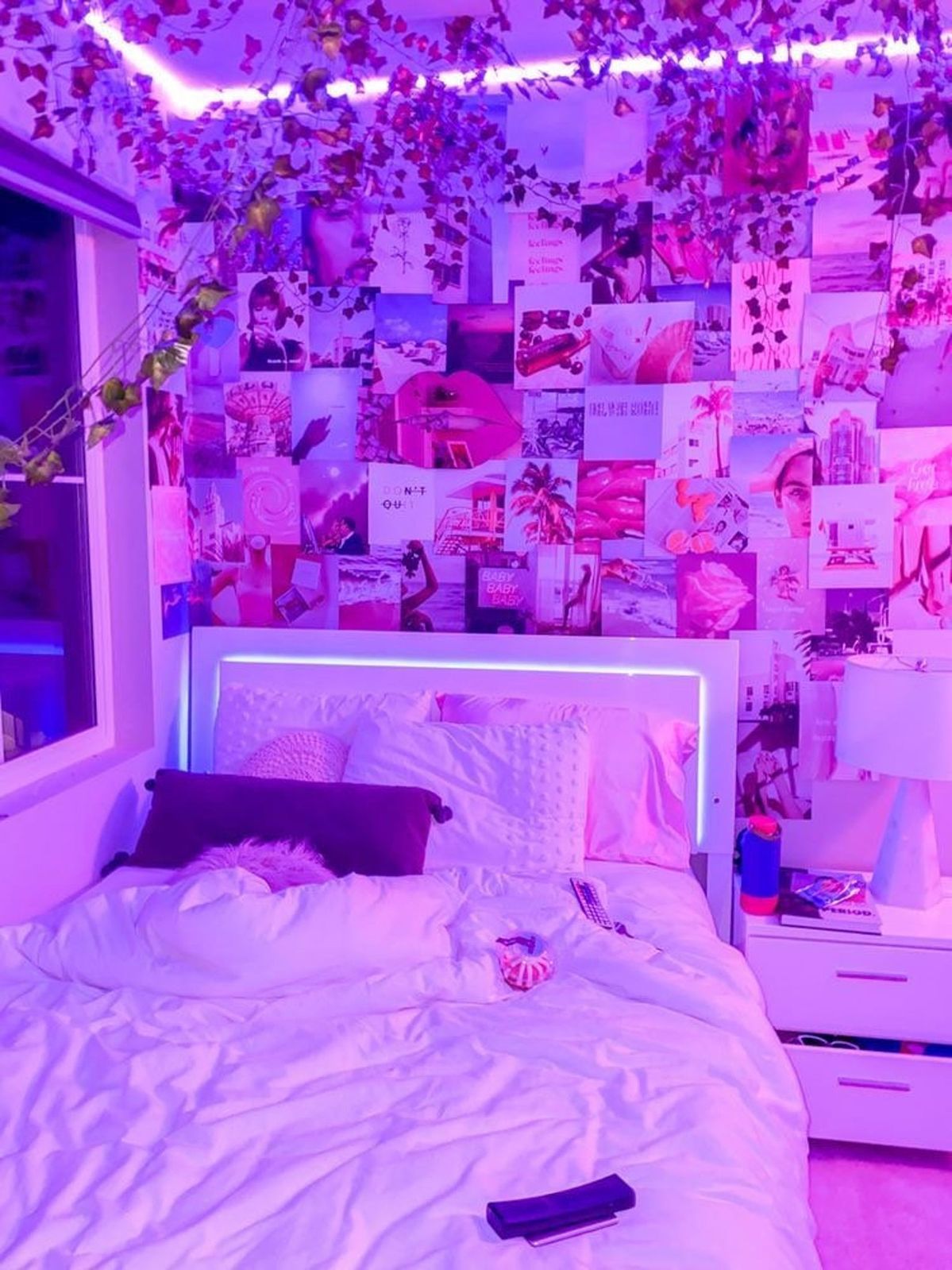 For baddie girls, neon bedrooms are the best. Use led lights to achieve this look but the furnishing must be of bright colour in order to have a full neon look.
Dorm Style Bedroom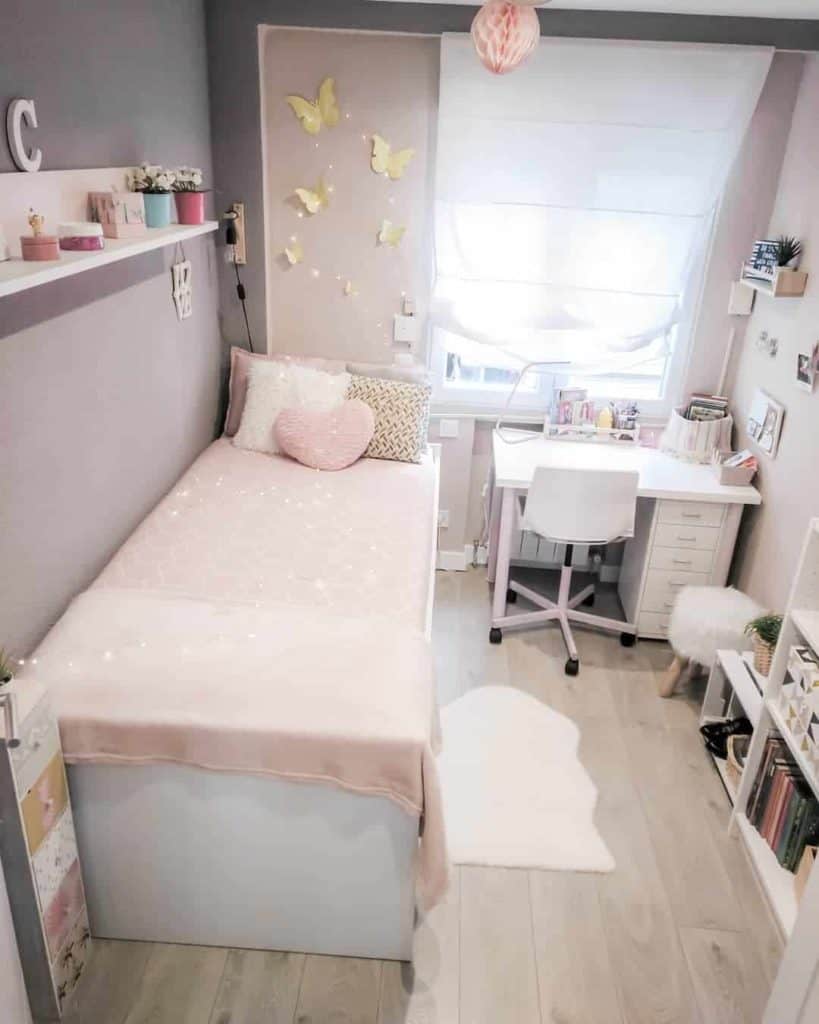 If you have the bedroom space is small, decorate a cute dorm-like bedroom. Create a homey feel with twinkle lights and cosy, soft sheets. Use as many of the walls as you can for organisation and decoration. For example, you can create a photo wall, wall art or bookshelves.
Twin Loft Bed
Loft beds have always been a favourite among teens because they represent an unusual bedroom organisation; the bed is above and the study area is below, almost like a mini-apartment in a room.
Charming Starry Sky Bedroom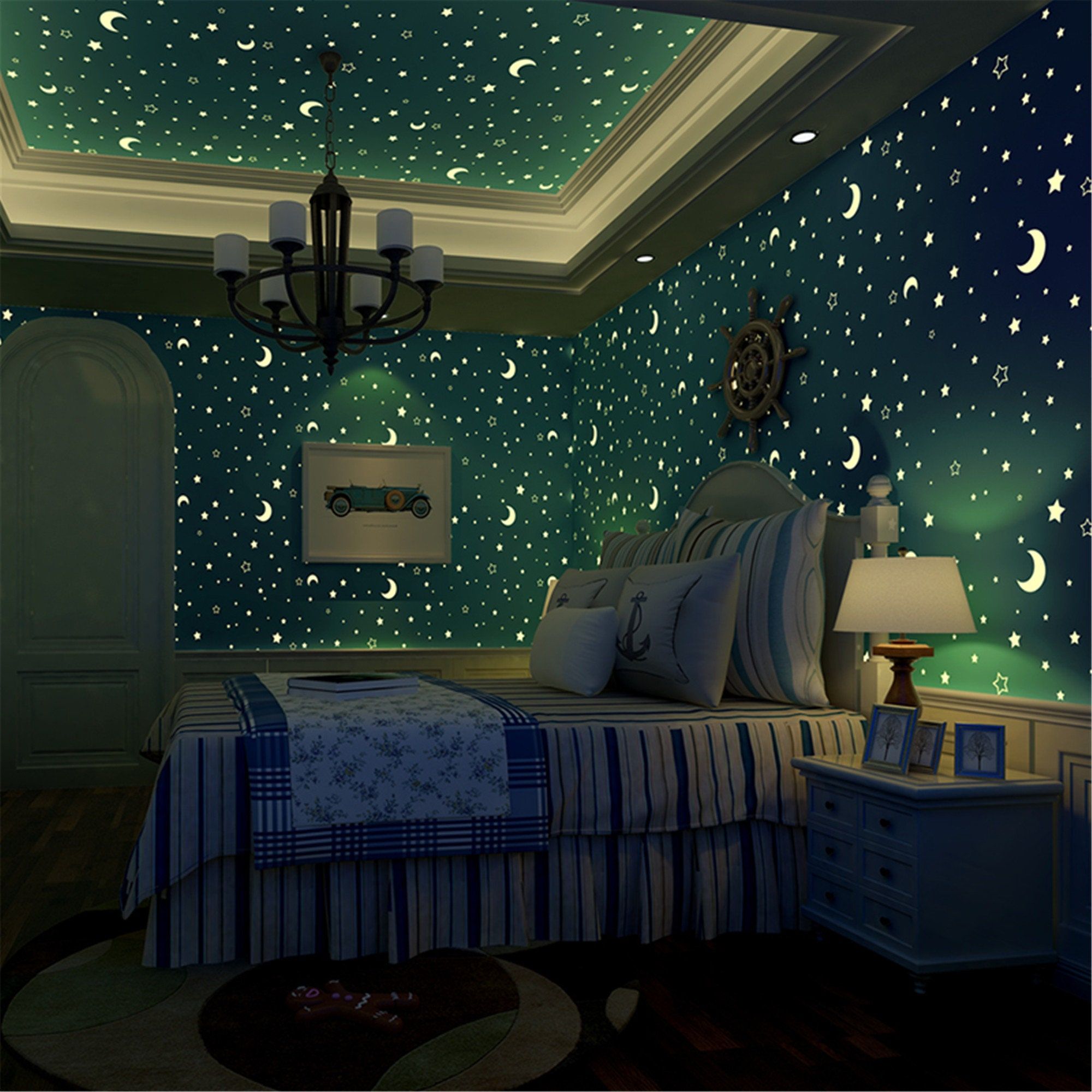 Make the bedroom a cosmic gateway with starry sky wallpaper, a magical, private place for your teen girl. Make sure the furnishing to be of colours that resemble a night sky like navy blue but not necessarily. Pink, orange or red, are certainly forbidden for this decor.
Cosy Attic Bedroom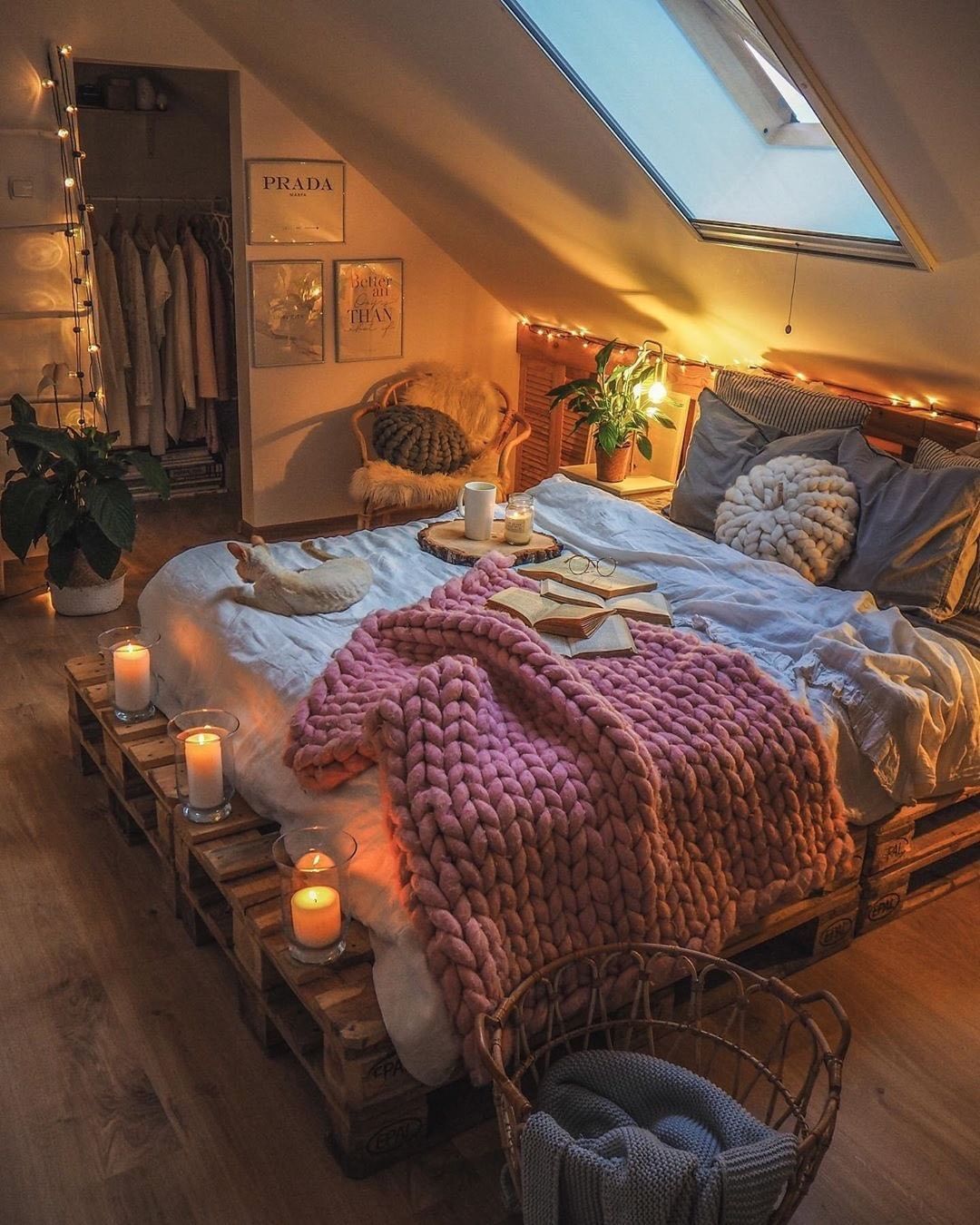 There's a lot more to attics than dusty storage rooms and frightening crawl spaces. In fact, with the right decor, they have the potential to be the most beautiful rooms in the house. Low ceilings set a tone for private, cosy cabin-on-the-mountain retreats.
Two-Level Bedroom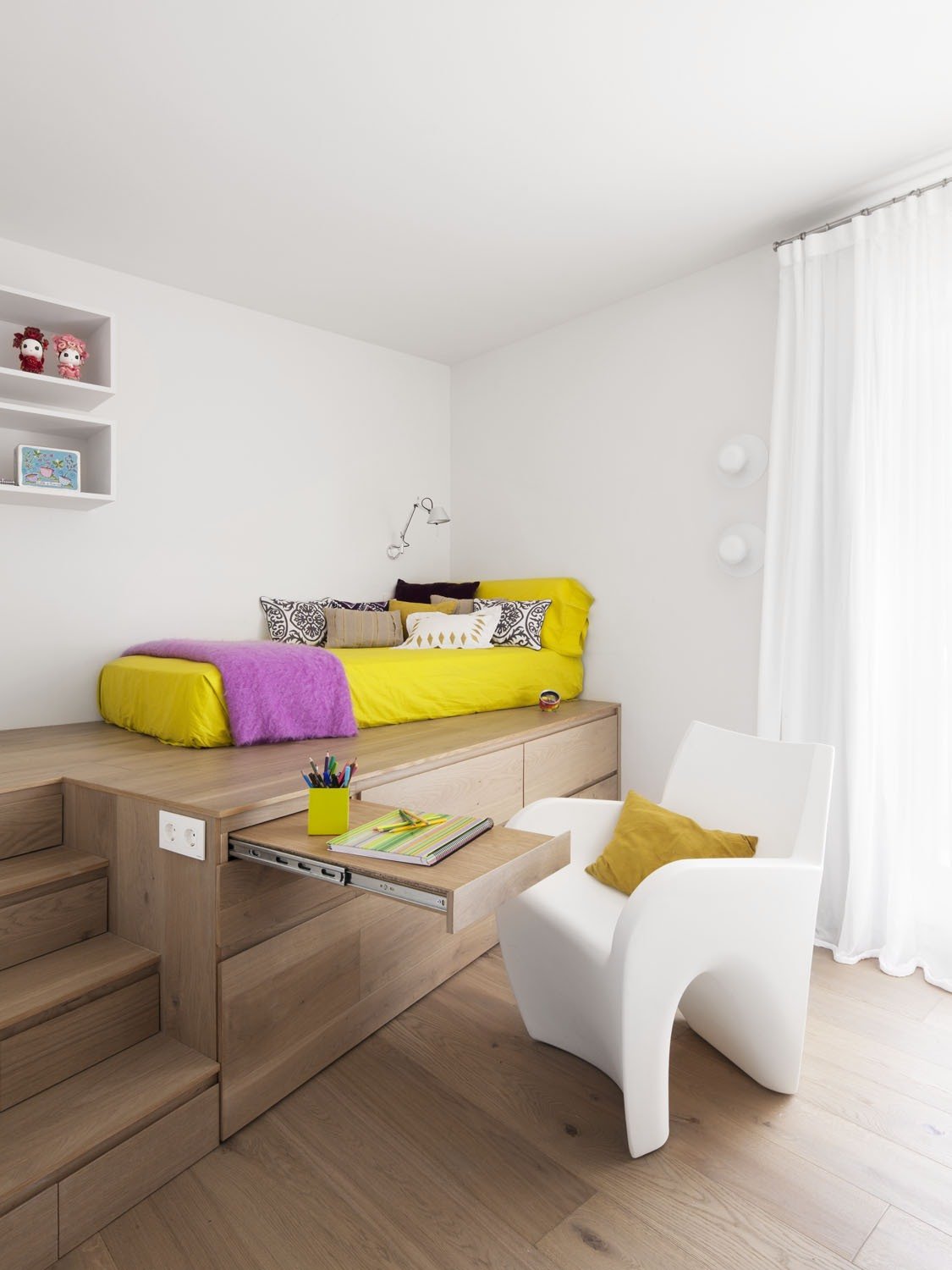 Another tiny apartment-like bedroom. A great idea for how to save space in a fun way. The space below the second floor can be used as storage and for an adaptable study area.
There are lots of different ways how to decorate a teen girl bedroom. Every girl is different but every one of them wants to express her identity and the bedroom can be used for that. It's her only private space where she can be herself, so make sure that she has a bedroom she wants.