"There's always something to do around the house". This is a phrase you might have heard often, especially from house owners. Considering that maintenance and repairs are needed more often for hoses than apartments, you'll agree that it is a true statement. And let's not mention all the ways you can expand or renovate a house. Those projects can be timely and pricey, but ultimately they're worth it. Living in an apartment, all of the available spaces are probably already fully utilized, while homes have plenty of so-called dead spaces and unused spaces. If you live in a house you might not realize just how much unused potential it holds, waiting for you to turn it into something truly amazing.
The house has many hidden gems that are often overlooked, and the attic is definitely high up on that list. Depending on what type of roof design your house has, you have space over your head around the same size as your home's square footage, literally gathering dust or keeping old things that you most likely will never use. The attic is this dark, musty space where we keep all the things that have sentimental value to us or things we think we might need, which, unfortunately, eventually end up in the trash. So, how do you feel about having all that space in your home going to waste? Not very good, probably. So, if you're short on space and were thinking about where you're going to build an addition to the house, check your attic first.
Renovating or repurposing an attic can be a very time-consuming project, but if you're handy, it shouldn't make that big of a dent in your budget. Another factor is what that attic space is going to be used for? And are you going to use the entire attic space or just part of it? If you still haven't decided, here are some ideas creating that ideal room you've always needed and wanted.
Extra Living Room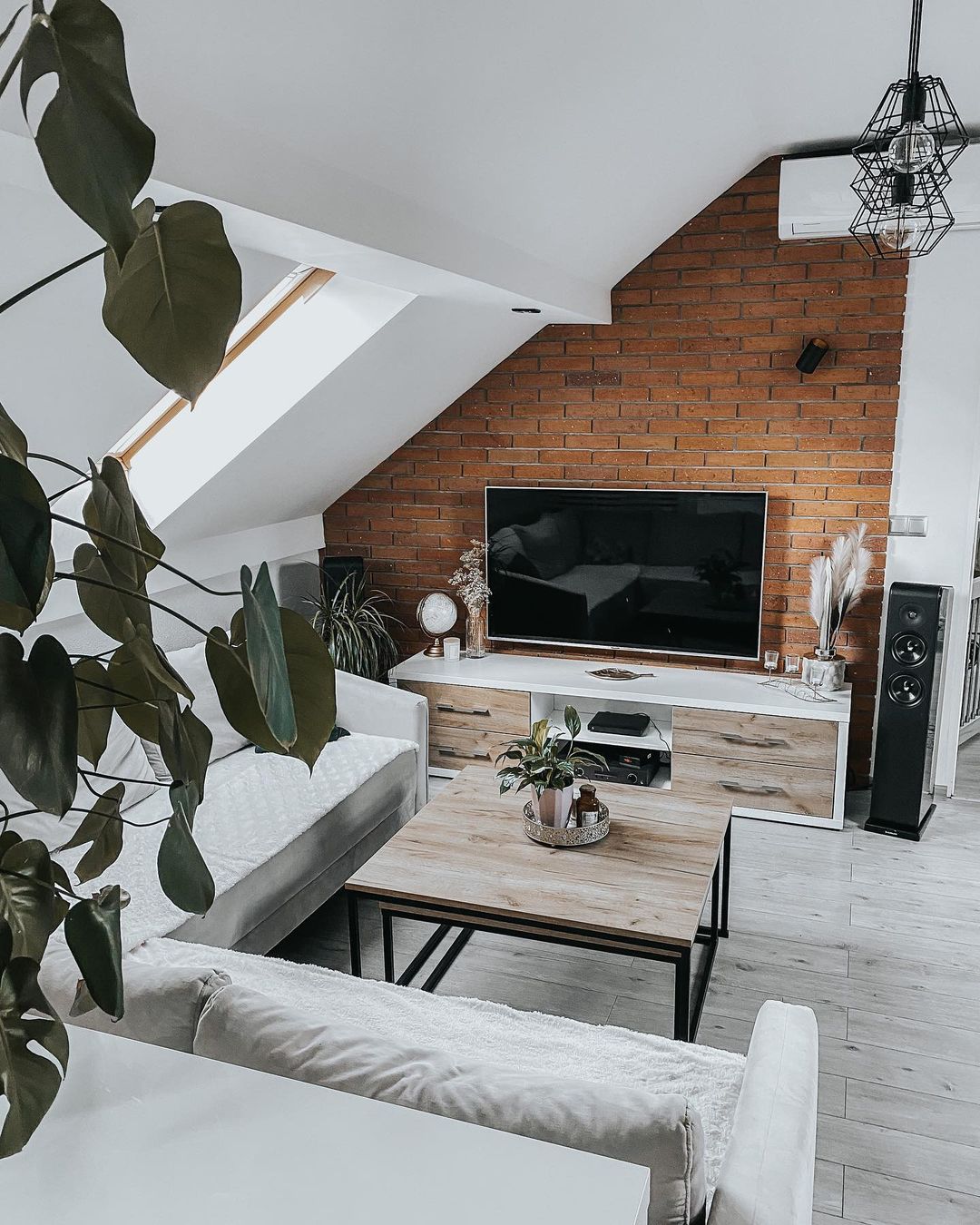 Every family reaches a point when two or more adult generations live under the same roof. It might not last long, but it is still nice to have that privacy when your friends come. At a certain point, you can no longer bring them to your room to hang out, so you'll have to stay in the living room, which can be bothersome for both parents and children. So, having a small extra living room to hang out and watch TV with friends is a good simple way to use the attic space.
Home Office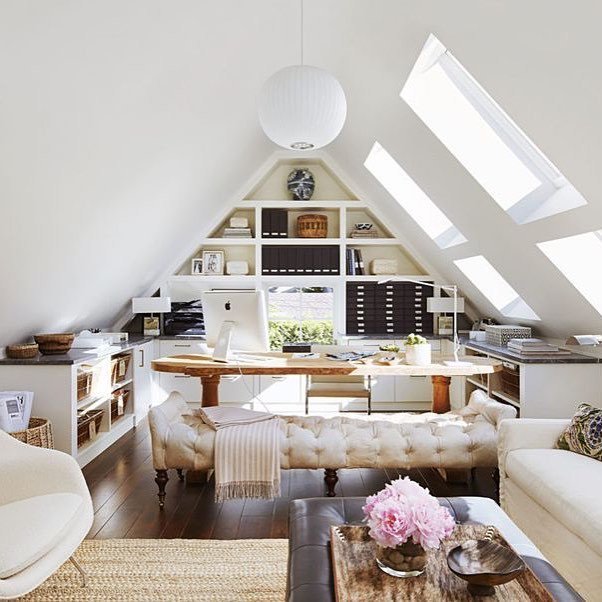 Since the pandemic started, most people had to work from home, and unfortunately, this lasted way longer than any of us thought it would. Nevertheless, even if you don't work from home anymore, don't you wish you had a home office. Well, better to have and not need, than need and don't have, right? Also, your home office can become your little place of peace and refuge, even if it's for a few moments.
Kid/Teen Bedrooms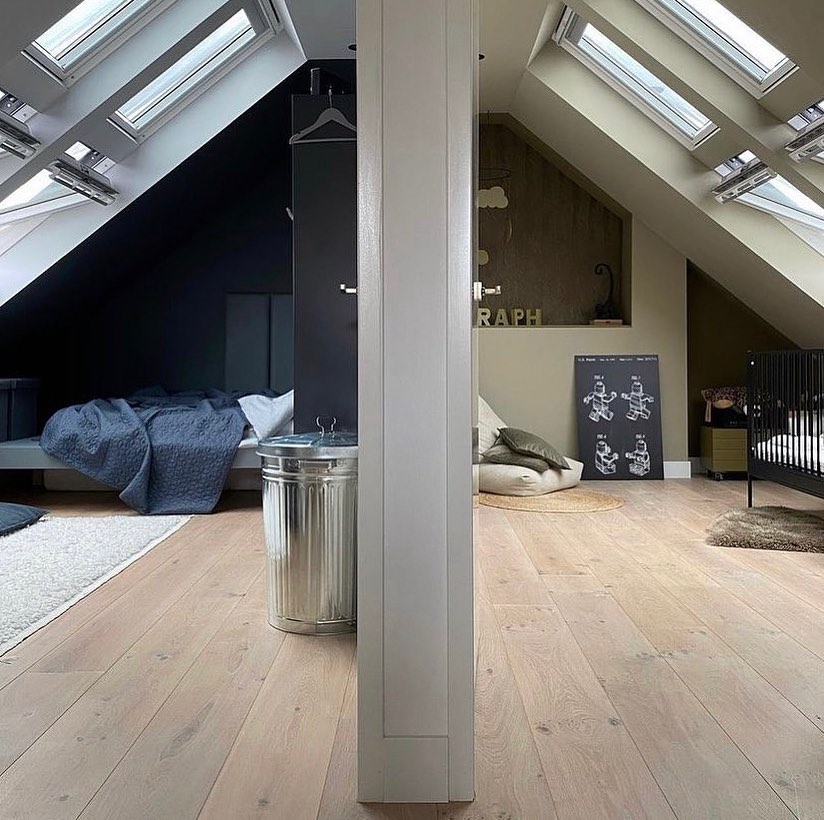 Having your own room as a child or teenager is the best feeling ever. And children need their privacy at a certain point to have a safe place that can call only theirs where they can relax and figure out all the drama that comes with the adolescent and teenage years. You can repurpose the entire attic into one or multiple kids' rooms, depending on the available space.
A Study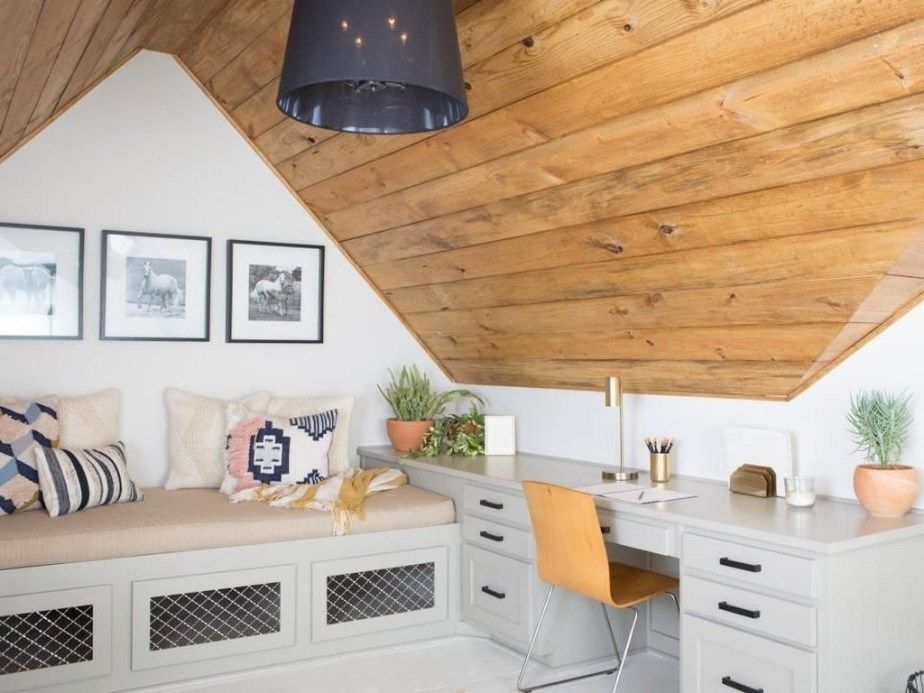 Since the attic is usually pretty isolated from the rest of the house, it tends to be much quieter, making it a perfect place for a study. You might think adults don't have much use for studies, but even if you don't have something to work at in the study, you can still go there to just think and relax.
Home Library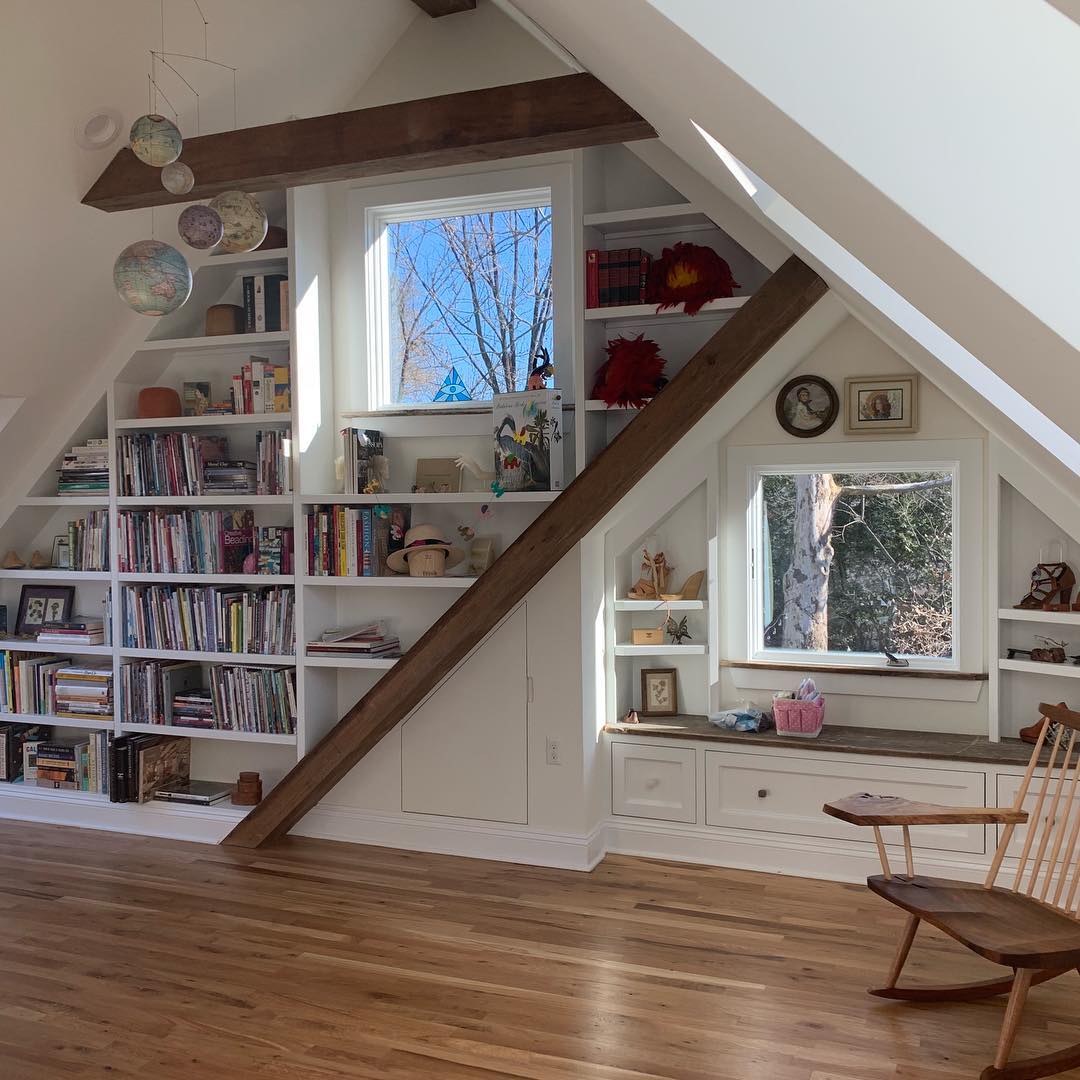 If not studying, then you might want to read. If you have an extended collection of books, now is the time they get their proper place in the home. A small library with a cozy little reading corner is a dream come true for any passionate reader.
Walk-In Closet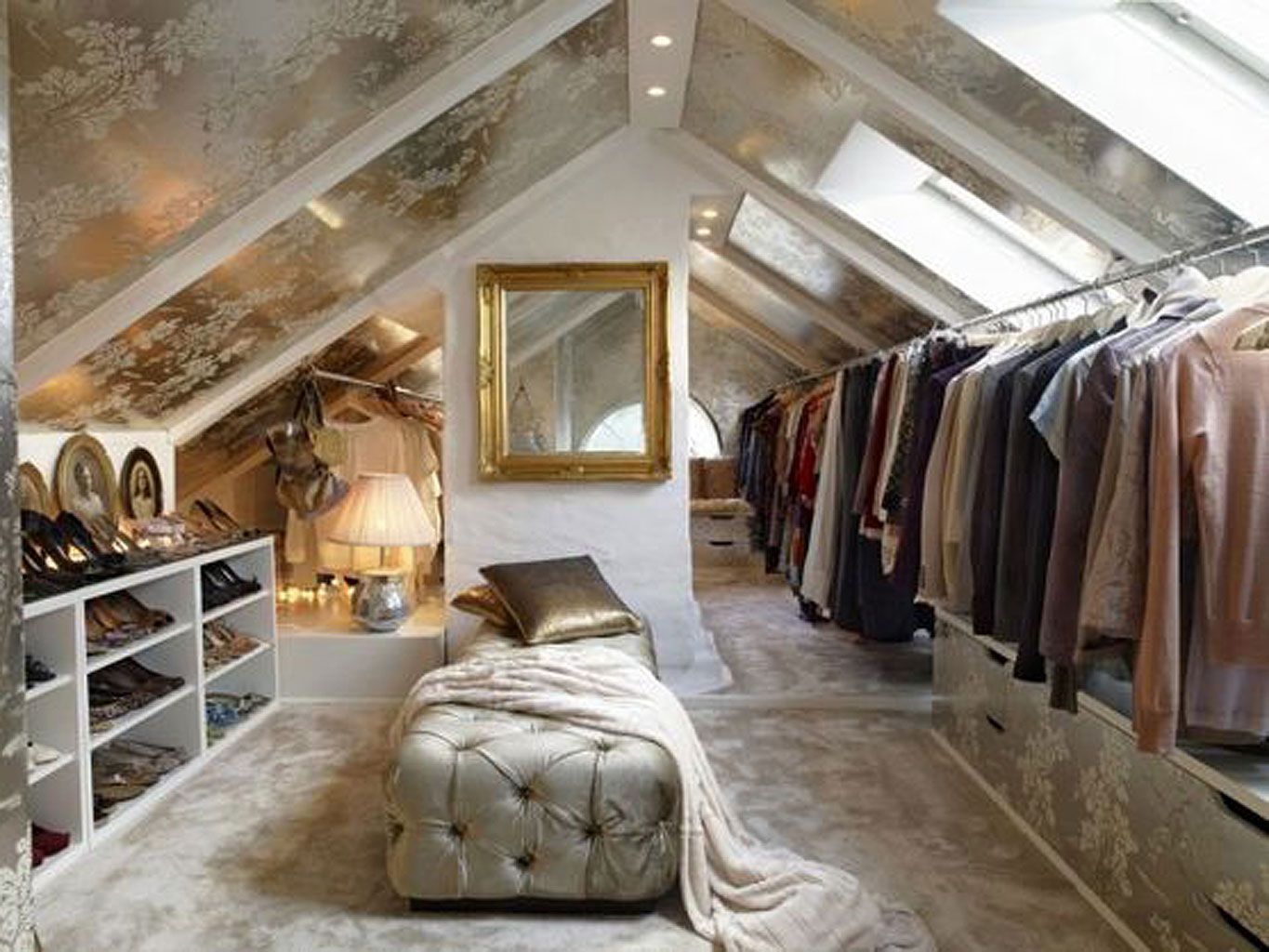 If you think an entire room with racks of clothes in the closet of your dreams then what would you say if you can do that in your attic? Fashion fans or even regular people that have too many clothes can certainly appreciate a place in the house where everything is on display, easy to get ad put back away. And you can do this for the clothes of all the family members. You'll certainly have enough room in the attic for that.
Guest Room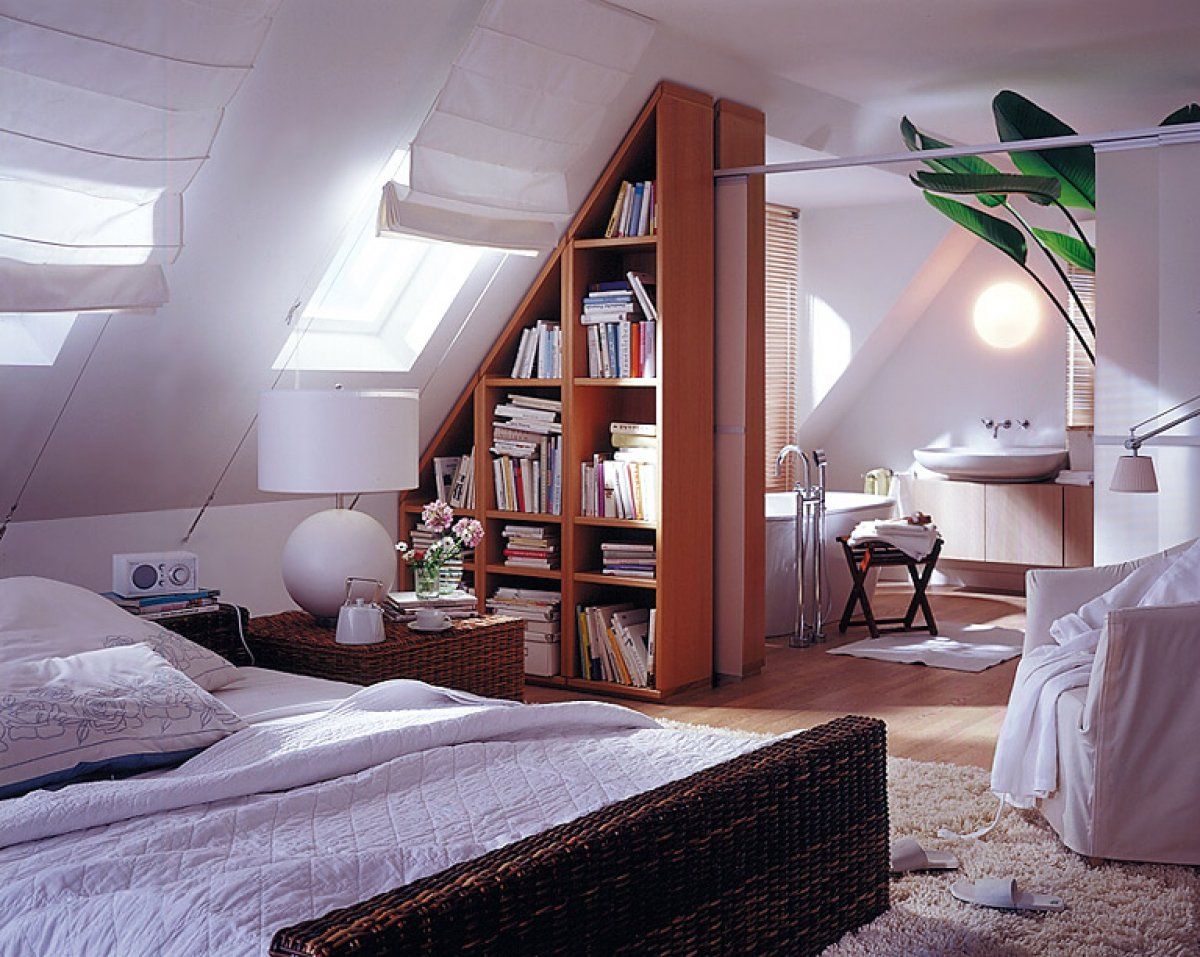 Having a large, close-knit family that lives far away, means getting visits from relatives that can last for a few days. If that happens to you often, then a guest bedroom is something you might consider for your attic space. You can even add a small connected bathroom, for more convenience and privacy for the guests.
Relaxing Room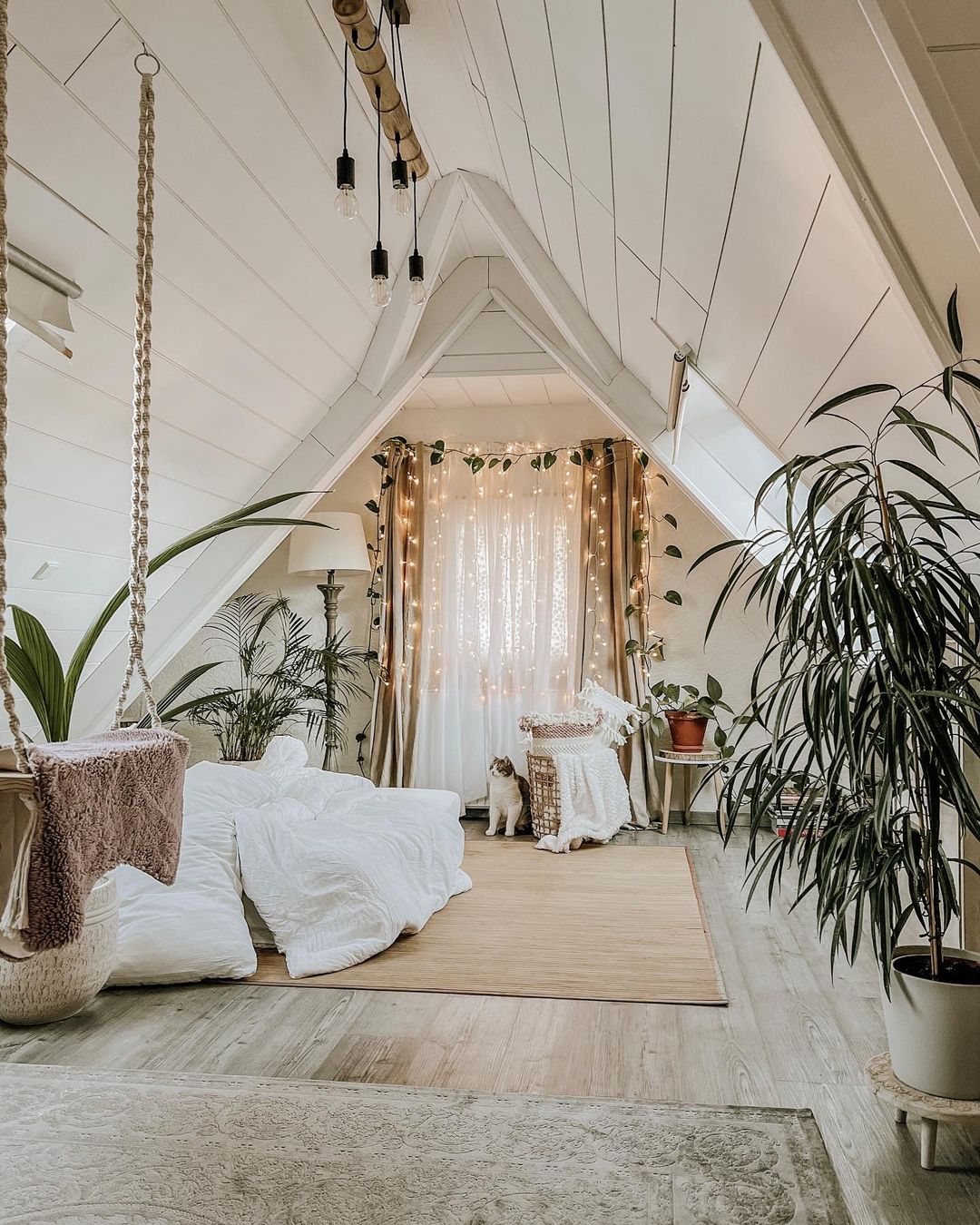 No matter the age, and no matter our temper and personality, we all need some alone time in a place that will lift our spirit as soon as we walk inside that room. A relaxing from is a place you go for your alone time when you need to gather your thoughts and charge your batteries. It can look any way you want, as long as it brings you peace.
Man Cave
A man cave is simply a place that the husband and his buddies can gather like they used to, to have a drink, maybe play some game, just hang out. How will the end result from this project look, will depend entirely on your budget. It can have a bar, a poker table, maybe a snooker table, air hockey, darts, or whatever it is that the guys like to do.
Music Room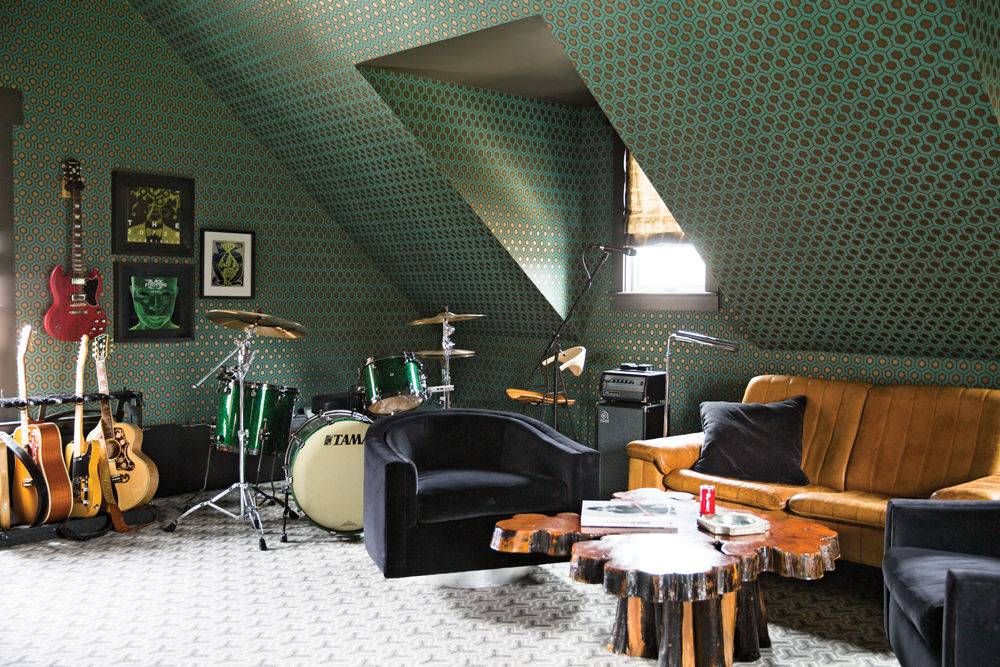 When someone learns to plays an instrument or practice for a music event, the other people in the home might get a bit irritated by the noise. If you have serious musical talent in your home, a sound-proofed attic will be perfect for any musical endeavor. It is certainly a level-up from a garage band.
Playdate Room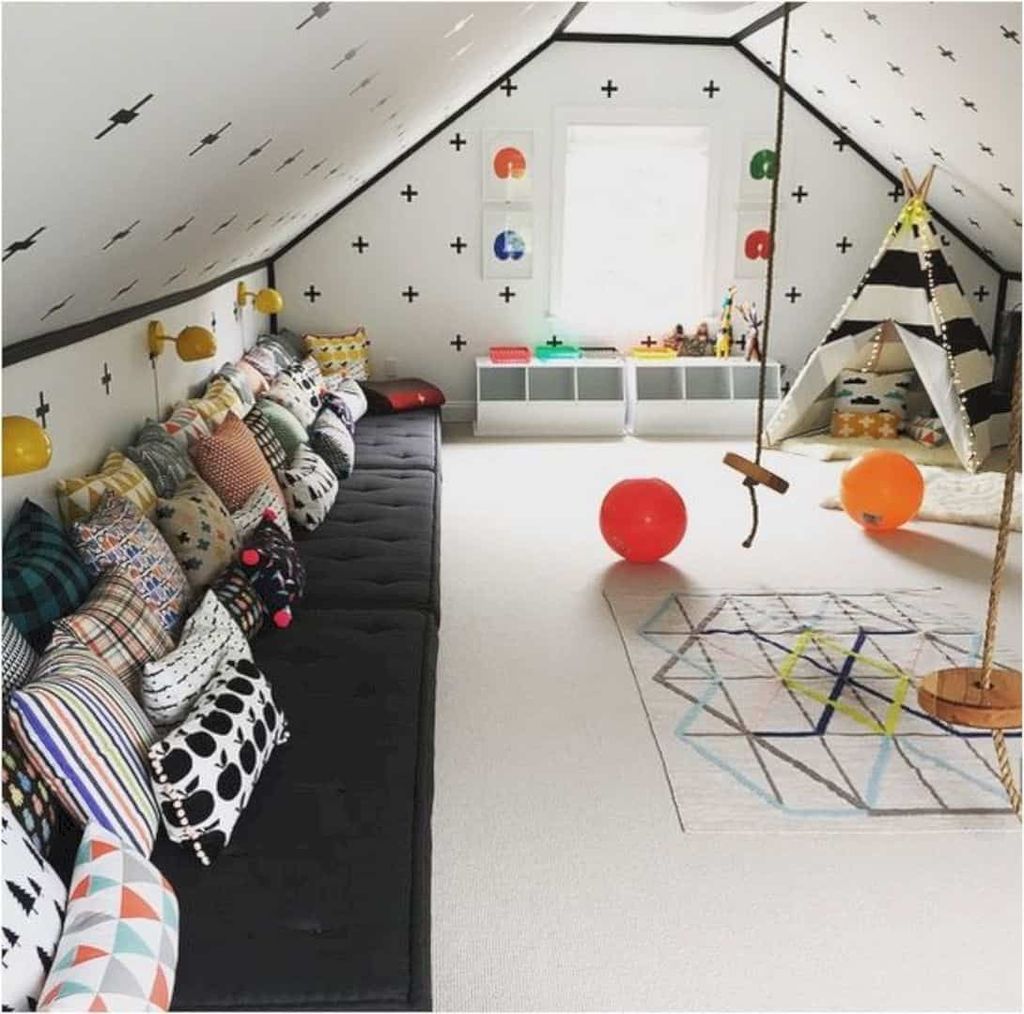 Kids love to run around, play, climb and do anything to get that excess energy out of their little bodies. Playdates are very important for socializing as well. Usually, the yard is where you'd set loose the kids, but it is good to have a playroom for when the weather is bad. and even when you don't have your kids' friends over, they can still have all that place to run around so you can finish your housework in peace.
Arts And Crafts Room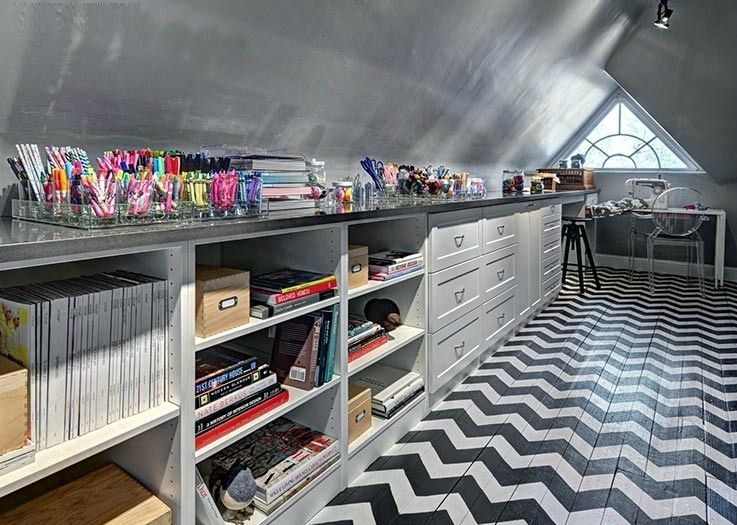 Arts and crafts might seem childish, but it is a good hobby for all ages, and if you're good at it, you might even create your own little business for making and selling handmade items. But you need a well-organized place with all the necessary materials to get those creative juices flowing. A nice little crafting room in the attic fits the bill perfectly.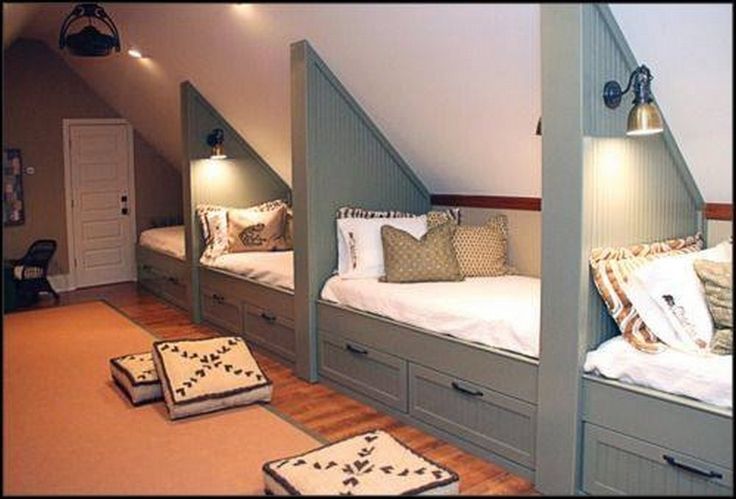 Every child is a blessing, and while most married couples today are can't or don't have more than one child, some parents are feeling the joy of three kids and more. When you've run out of room in the lower levels of the house, and when your children are old enough to go up and down the stairs without falling, you might want to make a huge kids' room in the attic. With the right decor and design, it can become their wonderland. And which child wouldn't love having a snug little bunk bed like these?
Climbing Wall Room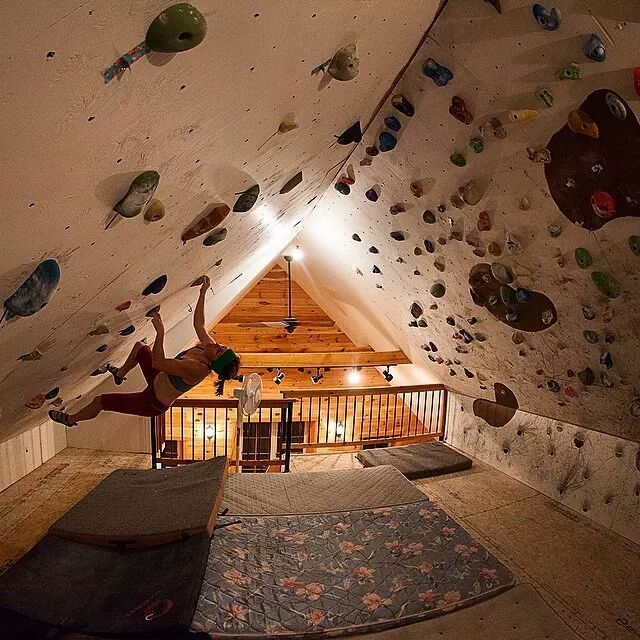 If you're looking for one activity that will give you a full-body workout, then you should try indoor rock climbing. It is a challenging sport, but if you're into it, then you know that if you want to do it well, you can't take long breaks. Again, due to COVID-19 many facilities couldn't work for a long time. So if you're serious about rock climbing, you won't even have to do many adjustments on the slanted ceilings of the attic, making it perfect for creating your own climbing wall. And you can be sure that the kids will love to use it too. Just don't forget the mattresses.
Yoga And Meditation Room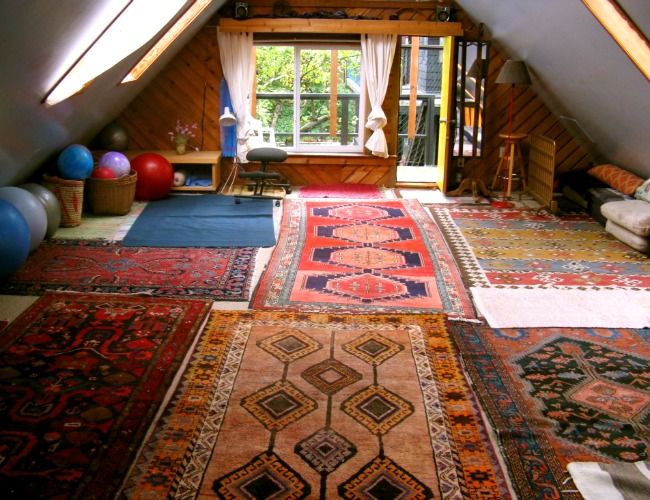 Peace, quiet, and tranquility are extremely important when you're meditating. There could be some noise when you're doing yoga, but interruptions also defeat the purpose of it. If yoga and meditation are of great importance to you and help you deal with the stresses of everyday life, then having a wide, tranquil space that will get you in that chakra-opening state, is something you deserve.
Sewing Room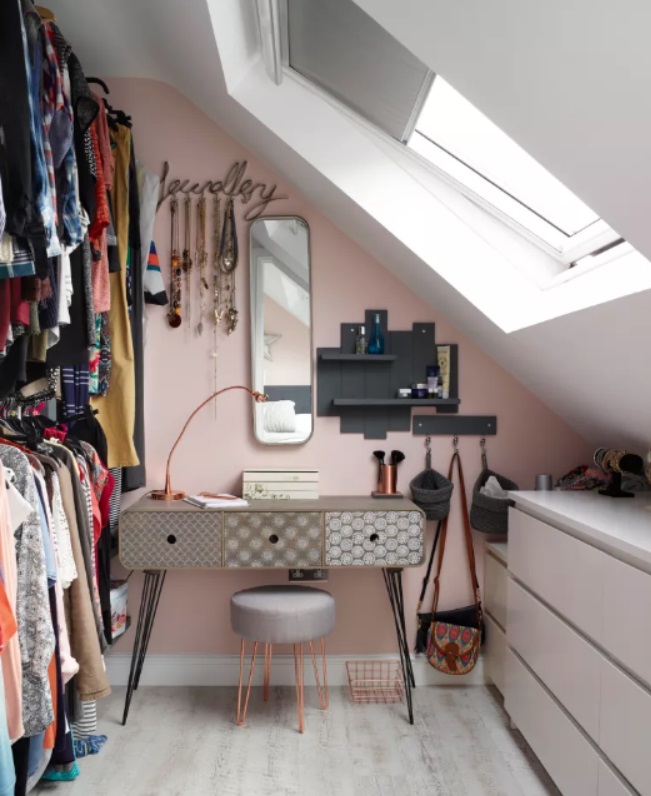 Sewing is another hobby that can turn into a business. You can transform your attic into a cozy little sewing room, where you can create beautiful pieces of clothing, with plenty of storage to keep the raw materials and the finished products as well.
Workout Room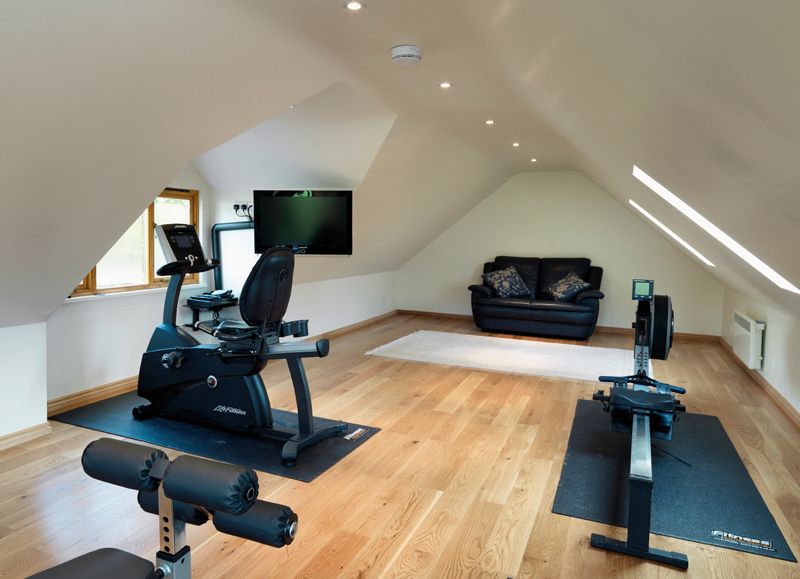 A lot of people want to get fit, but hate or refuse to go to the gym. And it's understandable. You go to a room with a lot of mirrors with people in better shape than you and you have to do your workouts there and not all the equipment is free to use all the time. Even if you aren't self-conscious, you might get uncomfortable, and stress is not something you need while working out. A home workout gym is a solution to all these problems, and all you need are good flooring, some workout equipment, and the will to get fit.
Spa Room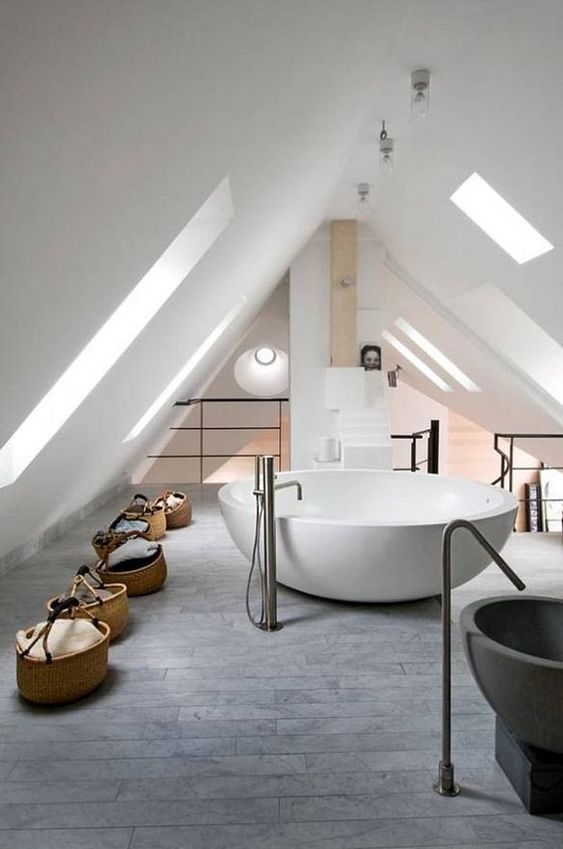 After all that exercising, you need to wind down and let your muscles ease into rest. What do you say about a trip to the spa? Topo much of a hussle? Then it's a good thing that you can save part of your attic and make a little peacefully sauna room or hot tub, that's out of the way from everyone so you can relax longer and in peace.
Camping/Hangout Room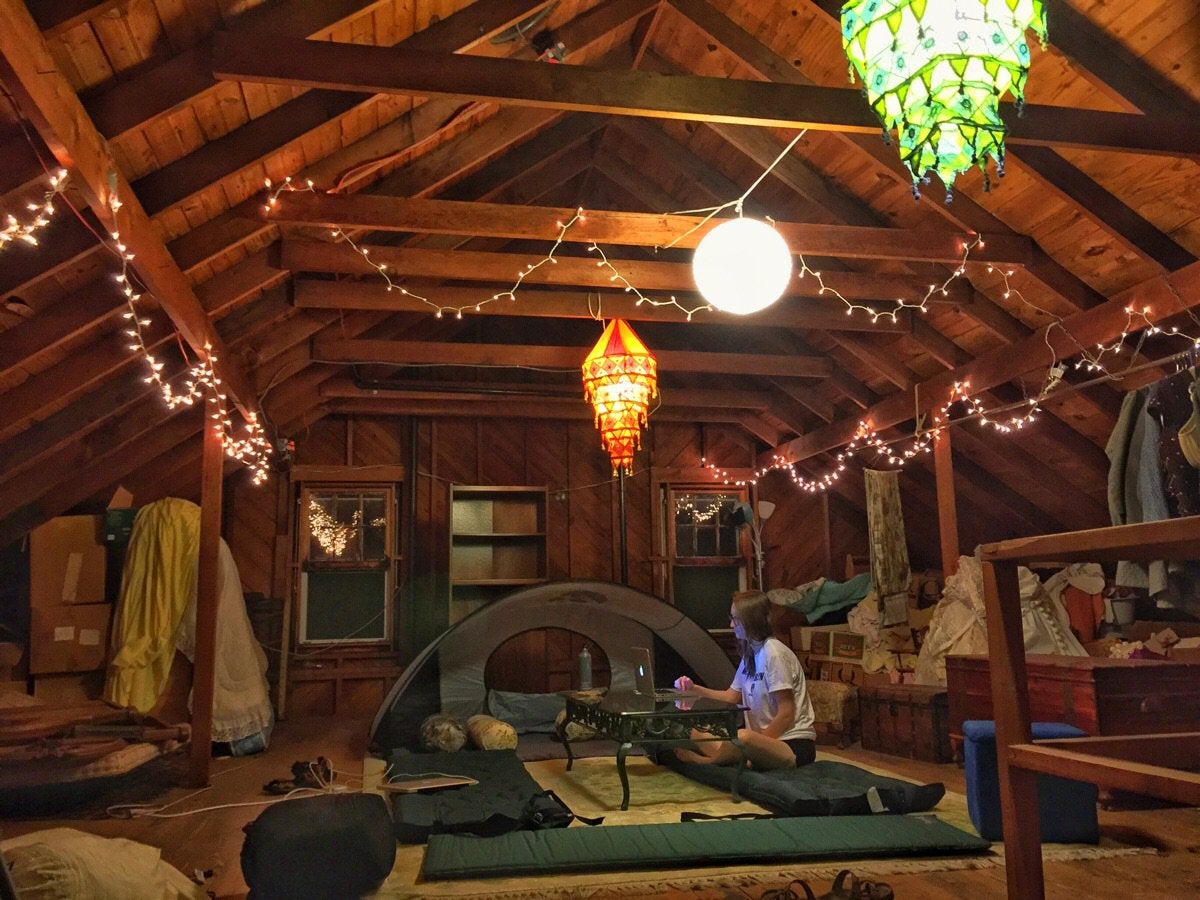 Campers would love this idea for sure. It is a good way to spend some time with the kids, without them having to experience the trauma of hearing noises outside the tent during the night. And with the lights, snacks, and sleeping bags, this camping room will be a hit for everyone in the family, and maybe some friends as well.
Cinema Room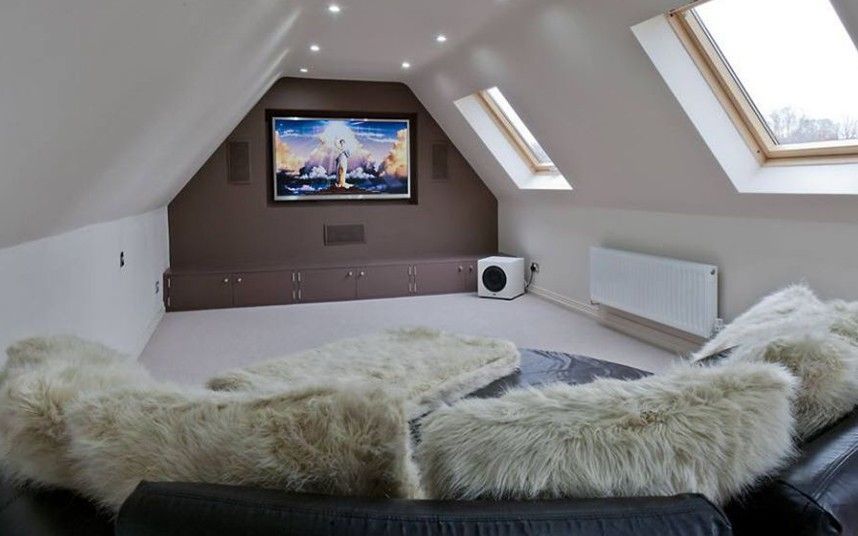 Not an athlete? Not a crafter? Don't have a hobby? Fine. We live in the age of Internet technology and social media anyway. That's why for our last attic room idea we suggest making a cinema/media room. We still love watching movies, and now you can finally get that theater experience in the comfort of your own home. And when you're not in the mood for a movie, you can bring out and plug in the gaming console and play your favorite video game.
That's all the ideas we have for now. Do you know how big your attic is? Or more specifically, how much space from your attic can you spare for making some of these rooms into a reality? It is a big investment and project, but in the end, you'll finally have that room you've always wanted. What would you turn your attic in? Share your thoughts and ideas in the comments.