Bohemian style is making a comeback in living rooms all around the world. Boho décor, which is known for its global sensibilities and emphasis on unusual and brightly colored furnishings, is a great way to express your originality and admiration of many cultures in your own house. Because the core of the bohemian design is all about taking chances and defying the norms of home décor, it's tempting to approach this aesthetic in a haphazard, anything-goes manner. However, according to design experts, the trick to obtaining the modern boho look is to start with a neutral background and add on purposefully gathered pieces for an eclectic yet unified effect.
The art of combining patterns, colors, eras, and textures isn't for the faint of heart, but once you've mastered the vivid boho mood, there's no turning back. Traditional macramé wall hangings, colorful rugs, quirky beaded chandeliers, indoor trees, and succulent plants you've grown yourself will bring boho style into your home and create a pleasant living area. One of the best things about the bohemian aesthetic is that you don't have to spend a lot of money to get it—especially if you make everything yourself! To help you bring the boho attitude into your house, check out our selection of easy-to-make bohemian design ideas.
Living Room Details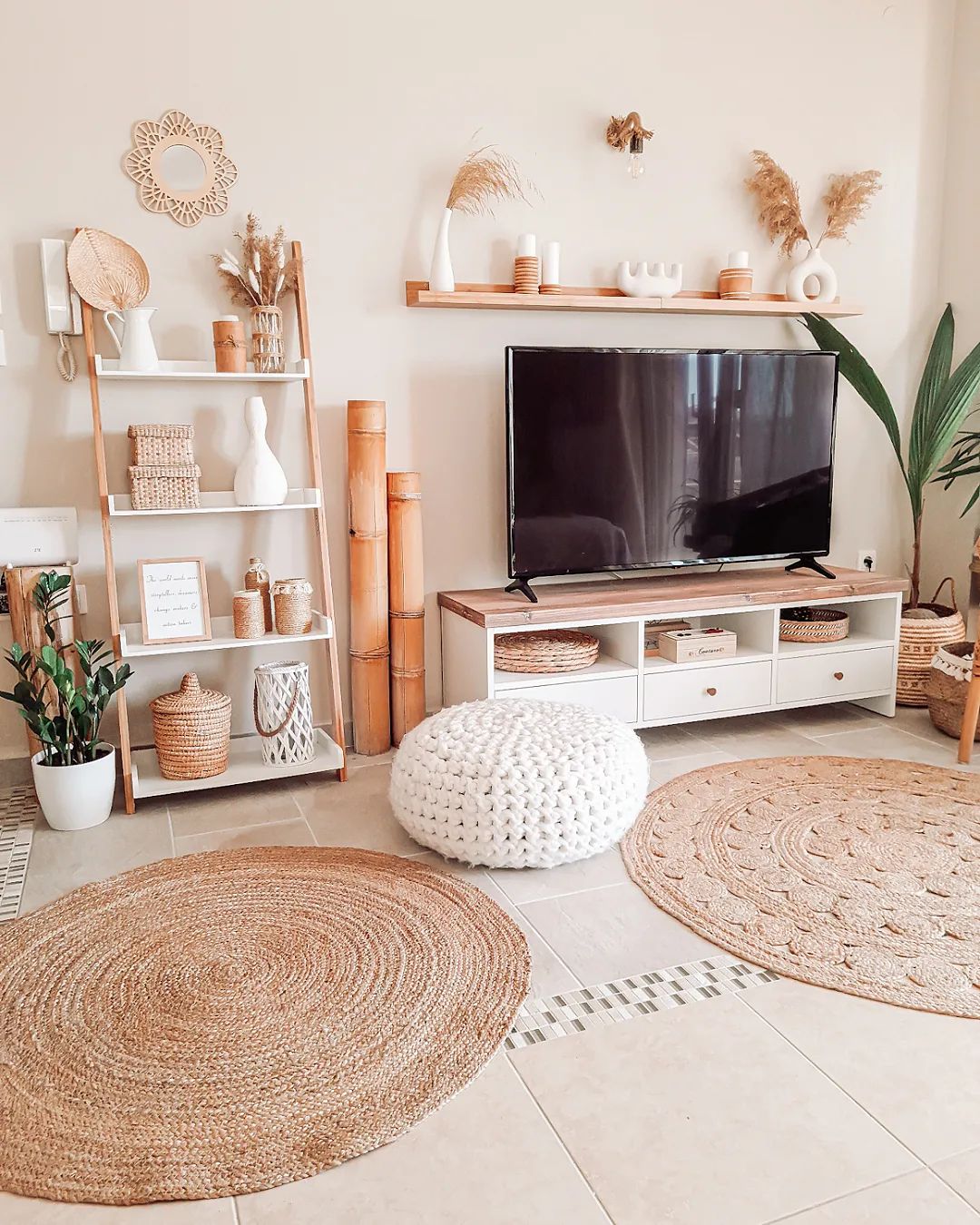 The living room is a popular gathering spot for friends and family. It should be functional, but also show your particular preferences and style. Here are some of our favorite bohemian living room designs and décor ideas to get you started on constructing your perfect boho family room!
Wall Shelves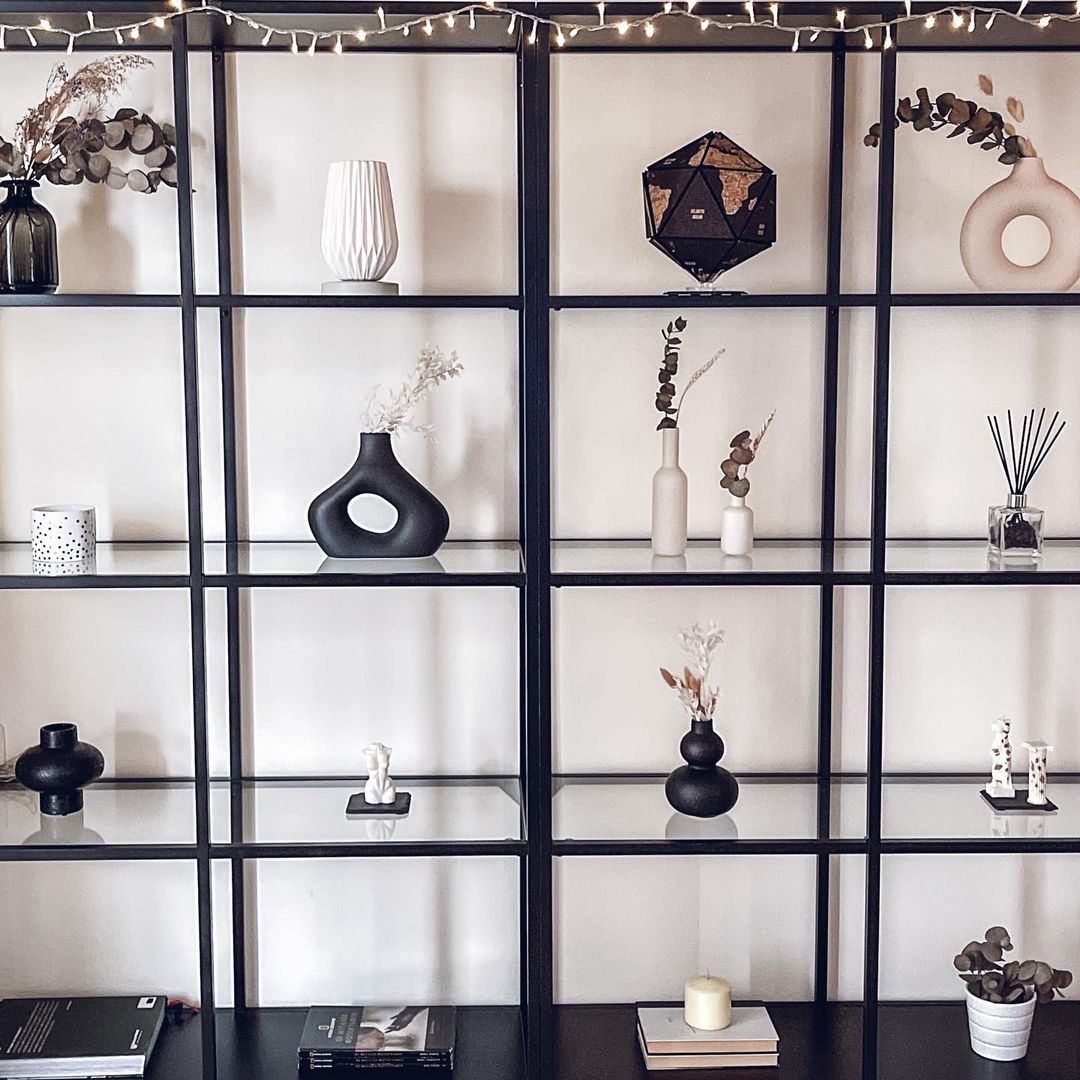 Dedicate an entire wall to a modern shelf unit for a striking yet functional aesthetic. The one is adaptable to your needs and may be configured in any way you like. The simple and minimalist design complements the aesthetic of the shelves and can be incorporated into even the most conventional of settings.
Relaxed Atmosphere In The Bedroom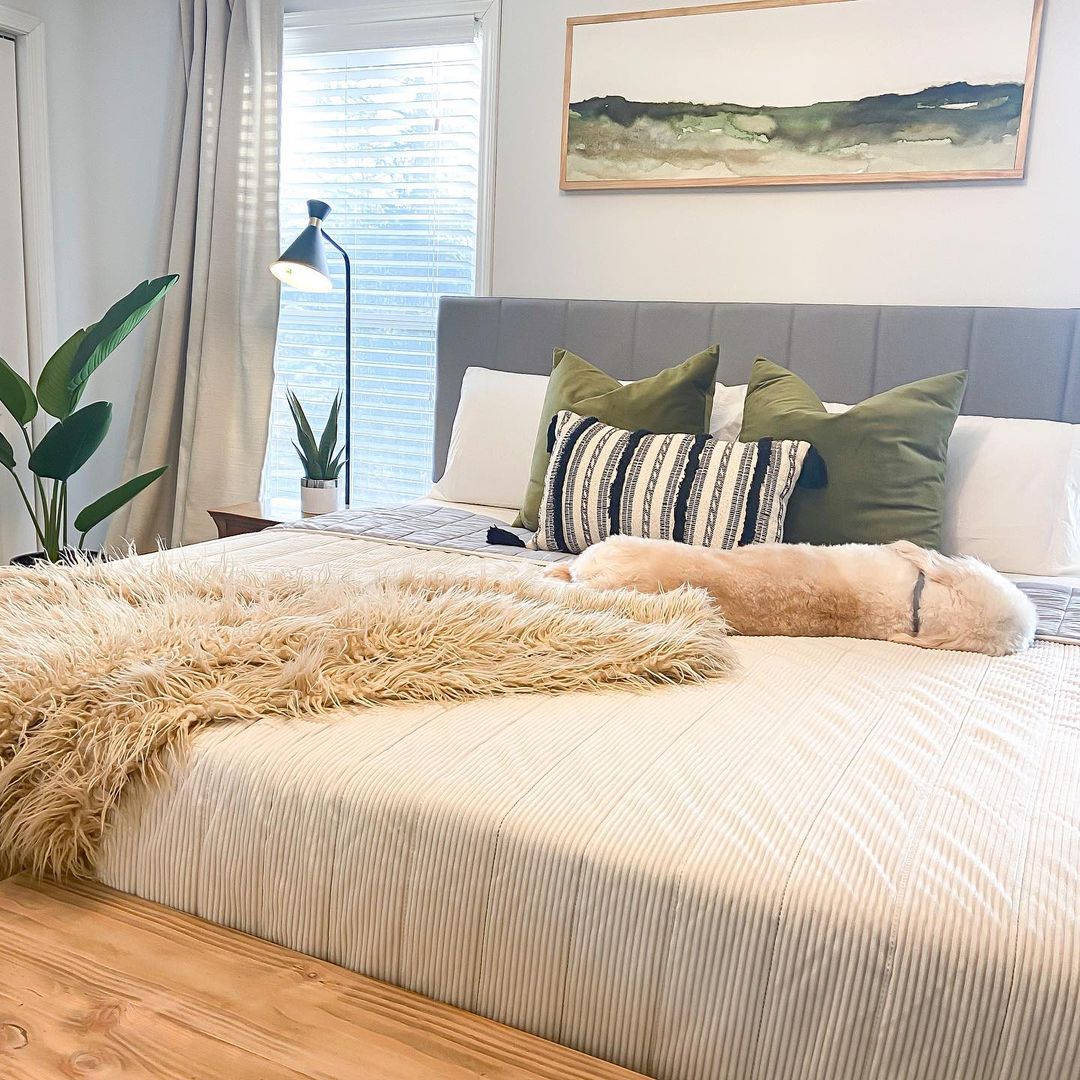 This elegant style is full of varied colors, patterns, textures, themes, and decorations that are combined to create an artistic appeal, whether you name it boho or bohemian. bohemian room design may give character, personality, and quirky appeal to a small space or master bedroom, from modern and fashionable to rustic and old. Here are the top boho bedroom ideas for inspiration when creating your room to look magical, bright, and cute.
Simple Living Room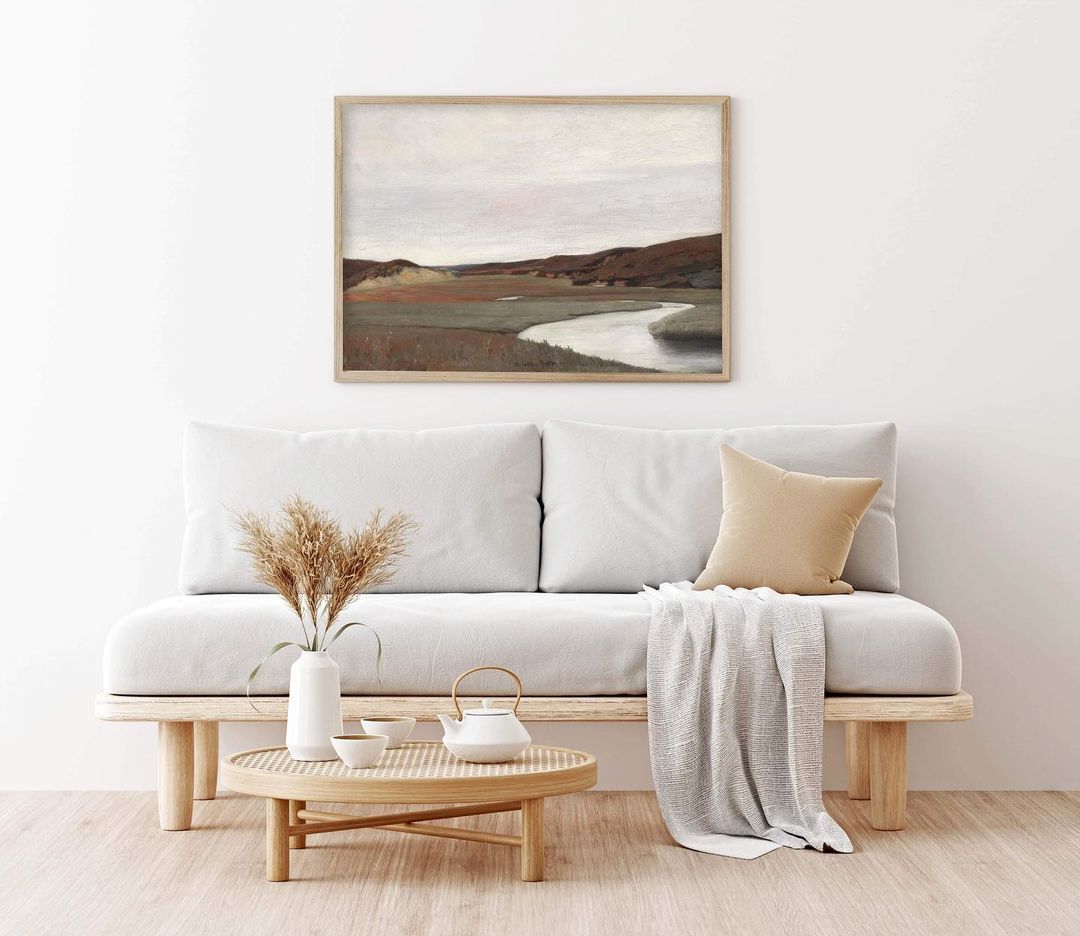 When it comes to interior design and decor, less is frequently more when it comes to simple living room ideas. With their hurried modern lives, homeowners and renters alike strive to strike a balance between beautiful minimalism and warm luxury in their living room designs. It's all about utilizing the power of a 'clean' area that is not only pleasing to the eye, but also peaceful, contemporary, and cost-effective.
Natural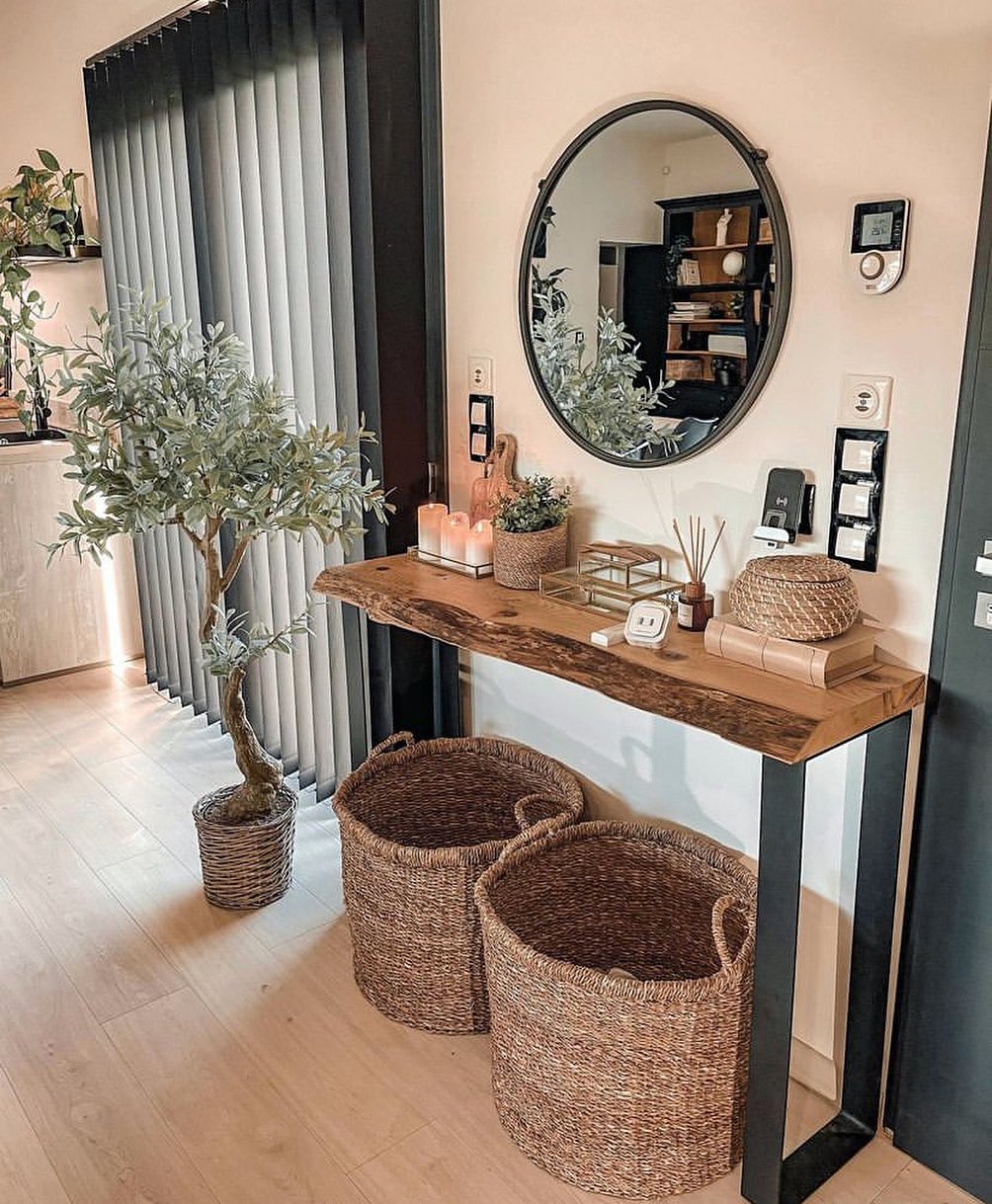 Boho decor is all about being a free spirit and embracing nature, so why not get natural elements in your home as well. This entryway not only has a block of wood as a table, but it has a tree inside it.  The woven elements go perfectly well with the whole setting.
White Details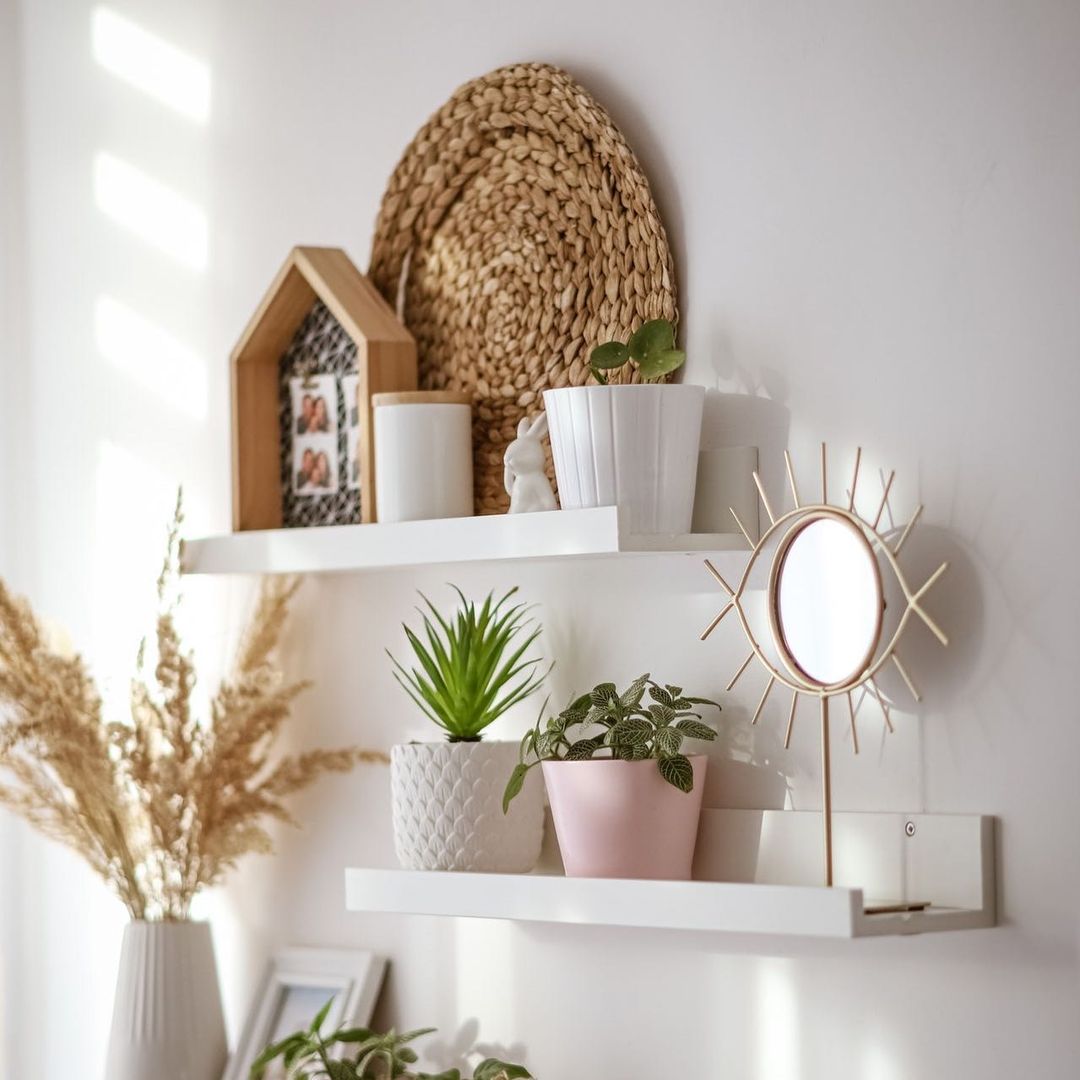 Sometimes the smallest details can make a huge difference in the living space. You can use picture frames, flower pots, small cute mirrors, and so on. Just don't forget to keep all the colors unified, and in the spirit of the whole space. Or if you want to contrast, use different colors to make them pop more.
Boho Home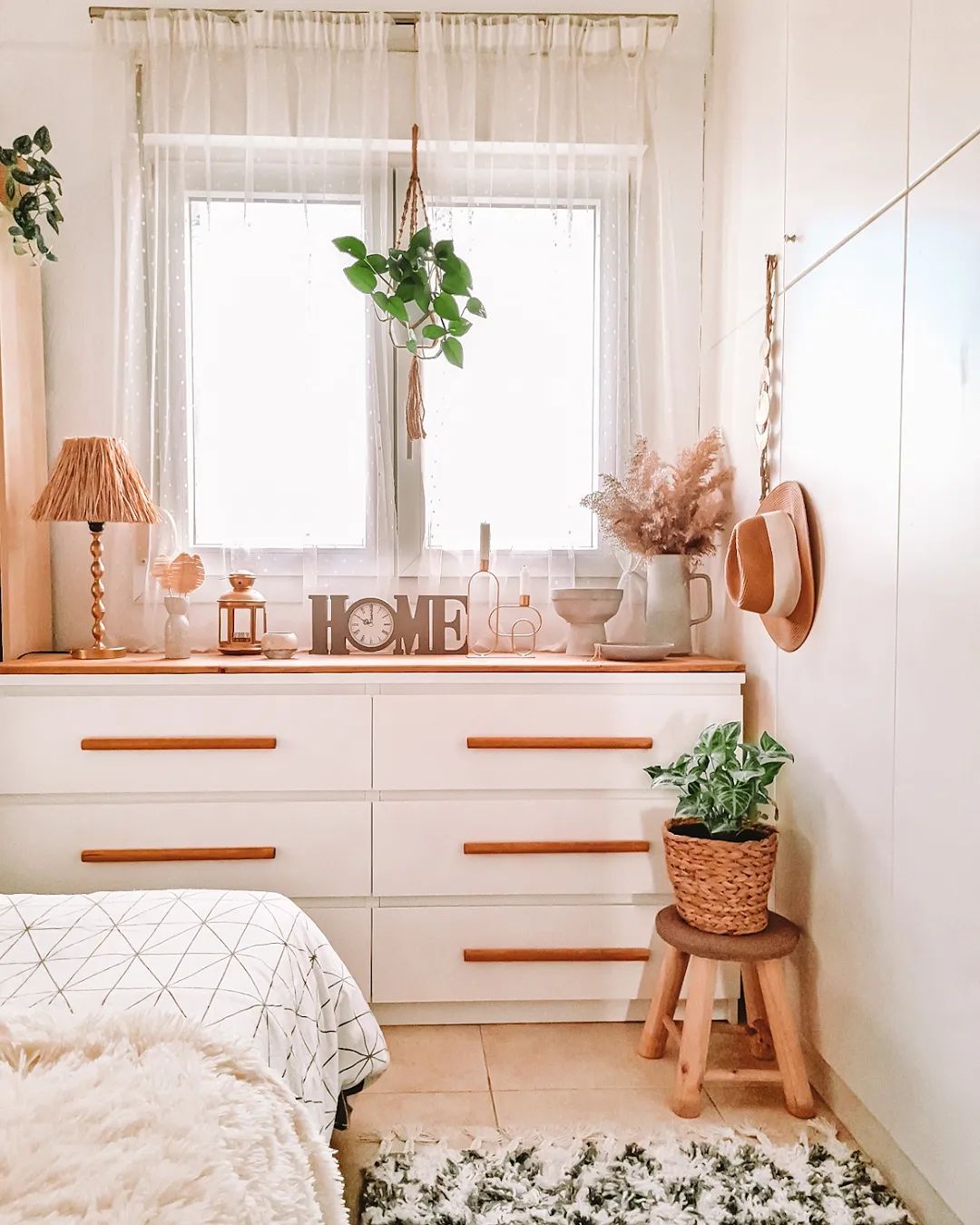 A vase with pampas or tall lamps is a terrific choice if you have a corner-positioned chest of drawers and want to add height and visual appeal. Complement with a smattering of smaller pieces to complete the look. We adore how these timeless items complement the natural oak chest's modest, bohemian style.
Coffee Table Details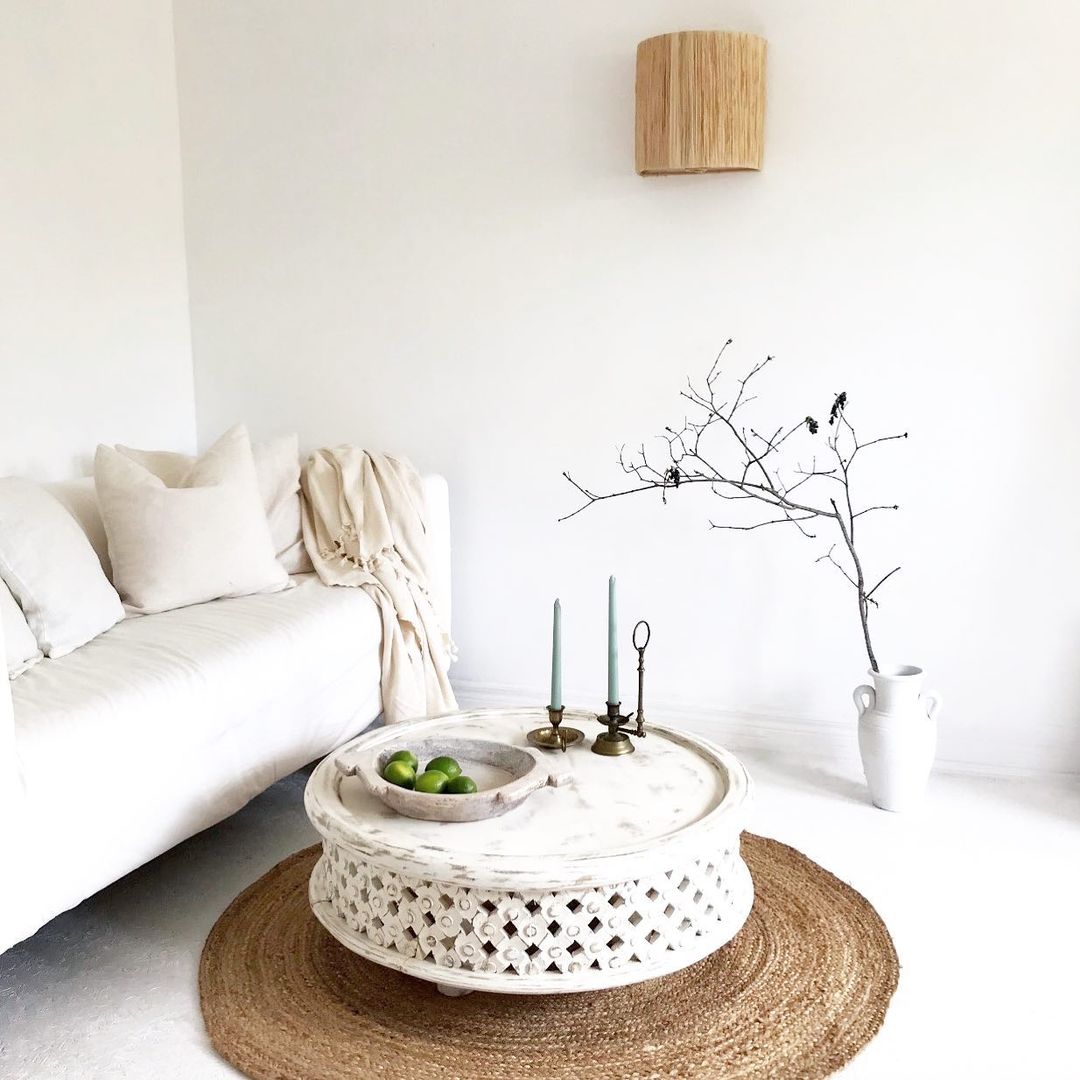 Boho tables are often built of wood and available in a variety of colors and textures. Boho coffee tables can have a rough texture since they are built of various materials such as wood, bamboo, rattan, and seagrass. These earthy products will help you change your environment by bringing natural aspects into your living area. The best part about buying boho coffee tables is that you can personalize them by decorating them on top.
Bamboo Ladder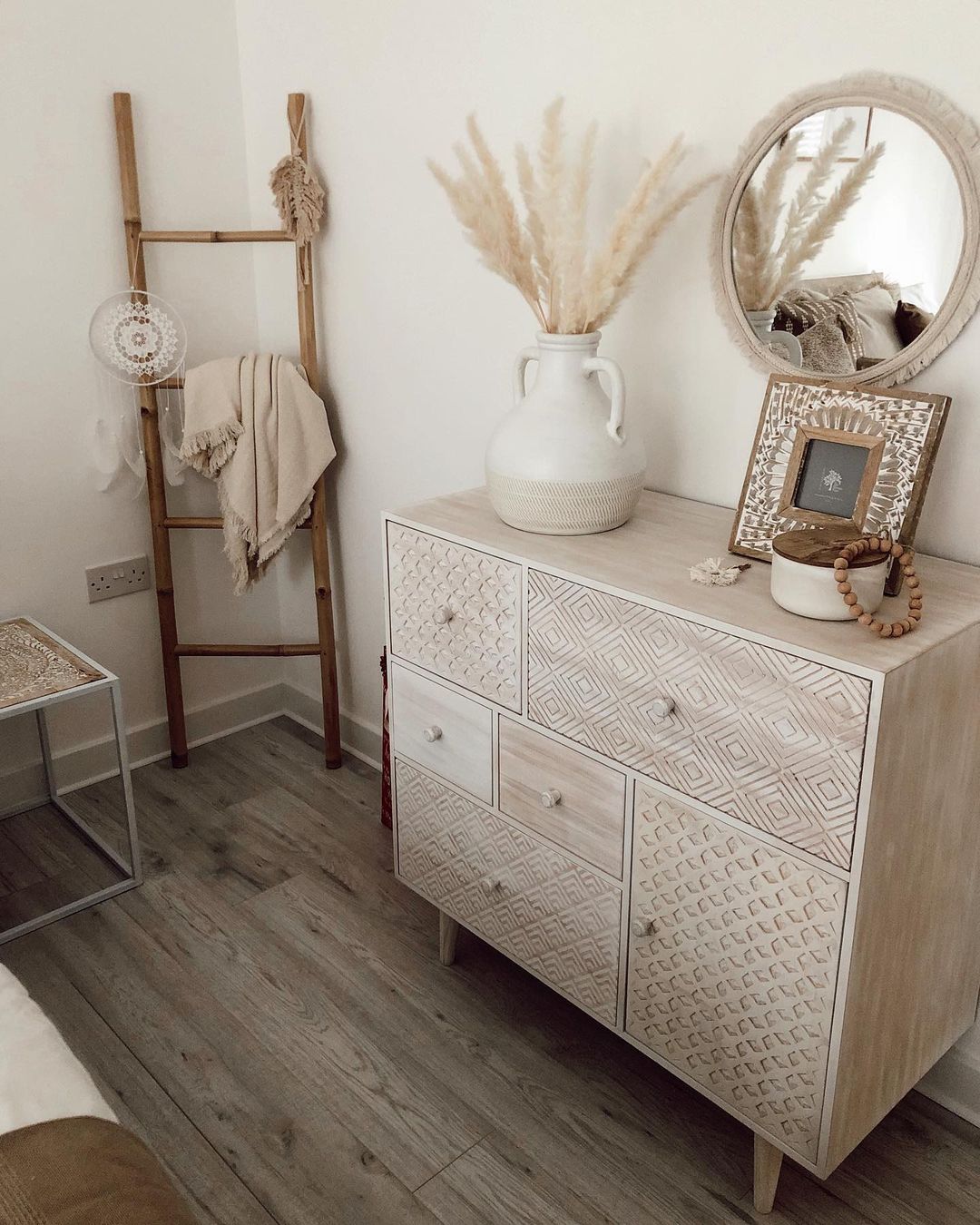 The majority of these ladders include thin pole rungs that can be draped or folded over for extra warmth. The easiest method to style a blanket ladder is with larger blankets at the bottom and smaller blankets and cloths at the top, because the rungs of a ladder increase bigger the closer they get to the ground. Many homes, especially in bedrooms, employ blanket ladders to hang blankets, dream catchers, or flowers.
Working Space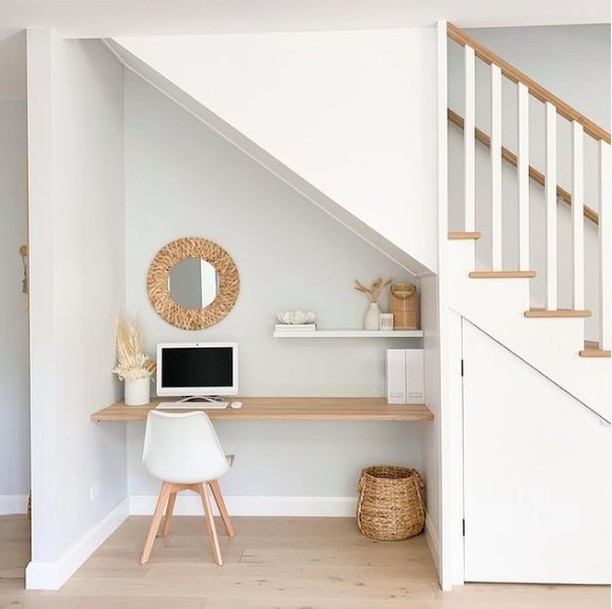 Bohemian home office indicates a clean and simple space to be able to work in. This under the stairs space is excellent and very well used for this purpose. All you'll need are a few floating shelves and things that will compete with the look. Mirrors, candles, pampas, vases, pick whatever makes you happy.
Flowers In The Bathroom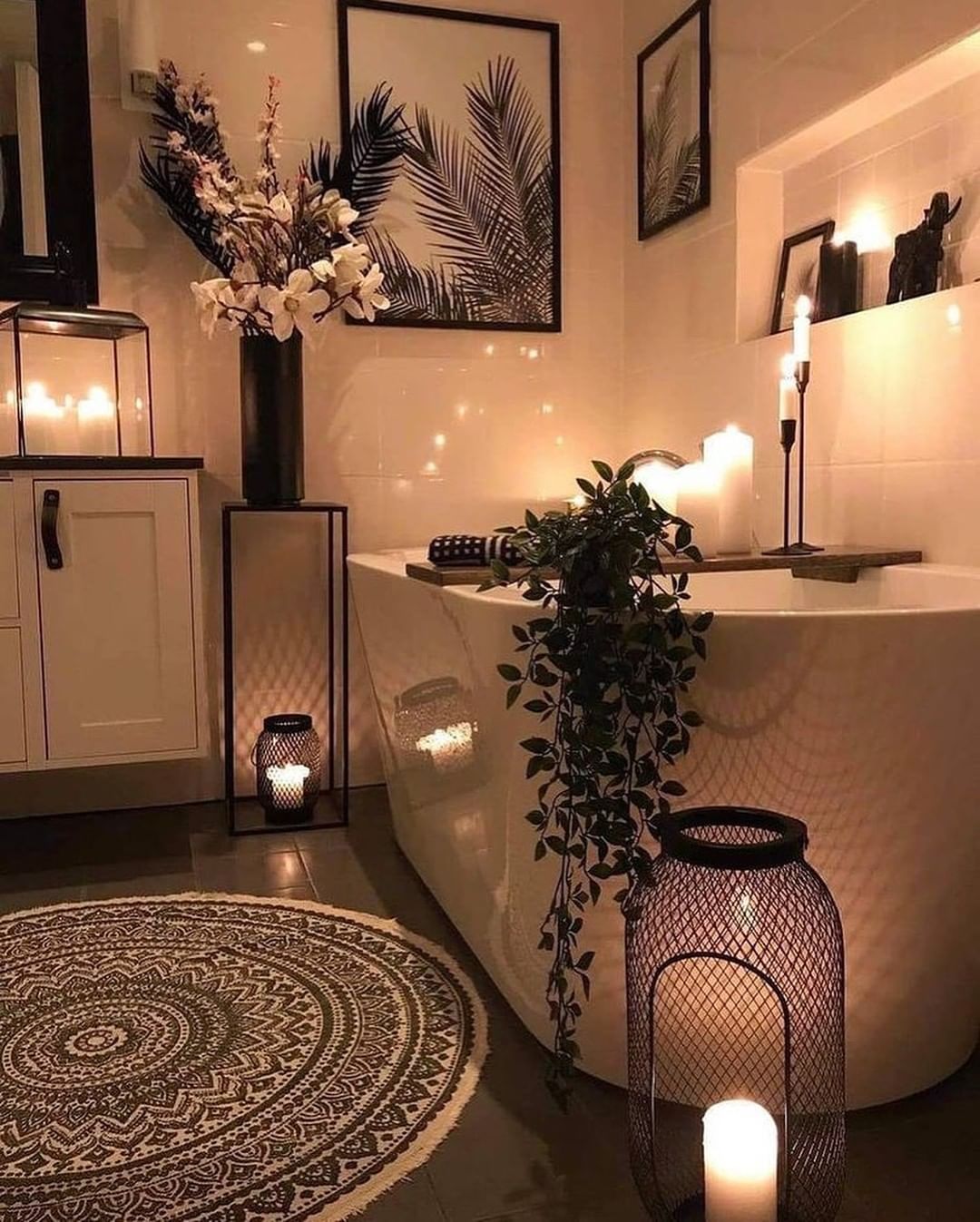 When it comes to decorating your bathroom, go for something functional, simple, and personal. If you want to go for a bohemian style in your bathroom. Choose the Modern Bohemian style because the blend of Bohemian and Modern interior styles complements each other beautifully. You'll adore the eclectic Bohemian aesthetic's charming and playful punches, as well as the fresh, minimalist touch of Modern and Scandinavian design.
Colorful Macrame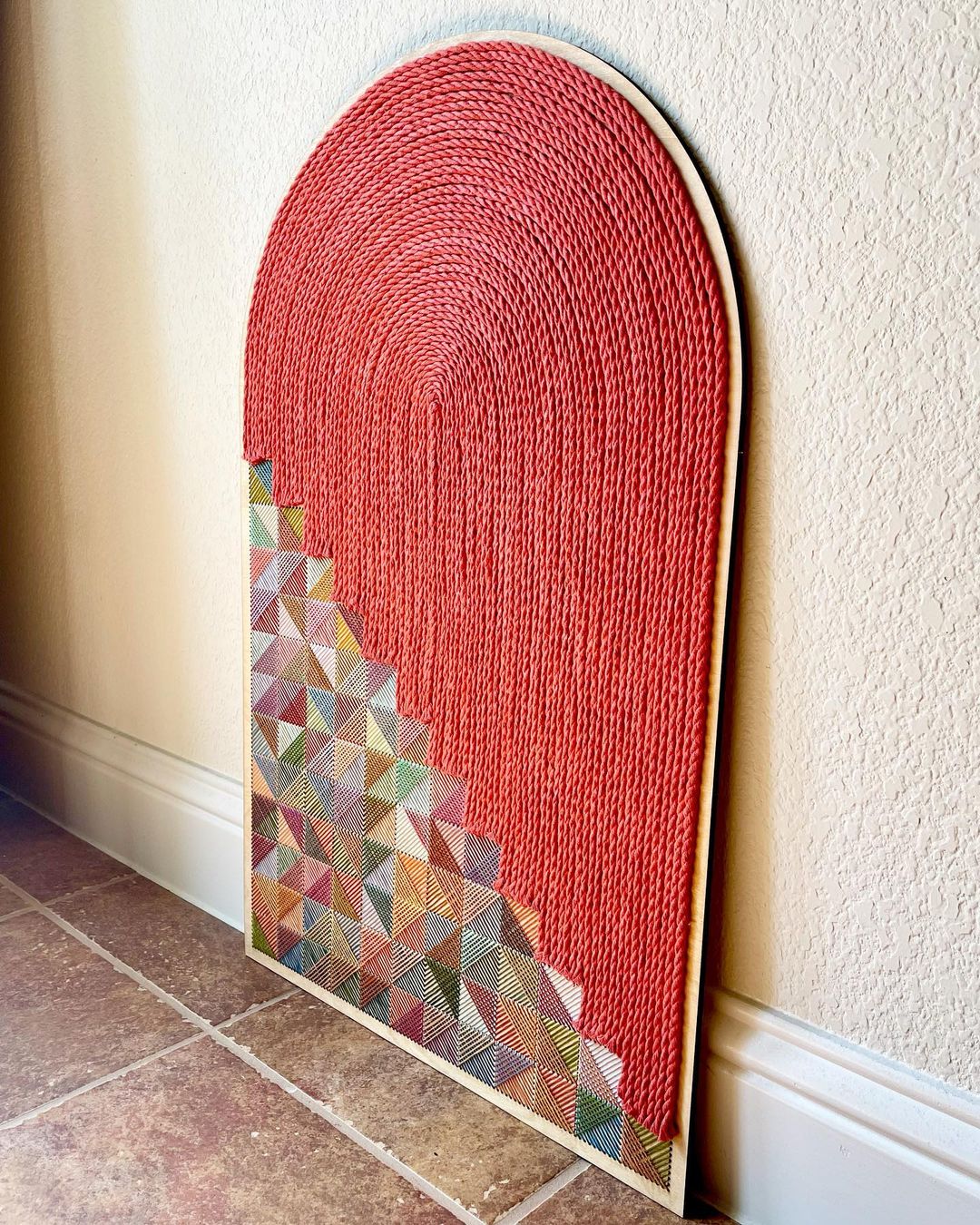 Macrame was formerly considered a dated 1970s craft, but it has made a huge comeback and is now a fantastic option for colorful, joyful decor. Macrame items are suddenly appearing in stores all over the place, but the best macrame pieces are the ones you make yourself, but if you like the style and you're not that crafty, there are many options as well.
Woven Plates On The Wall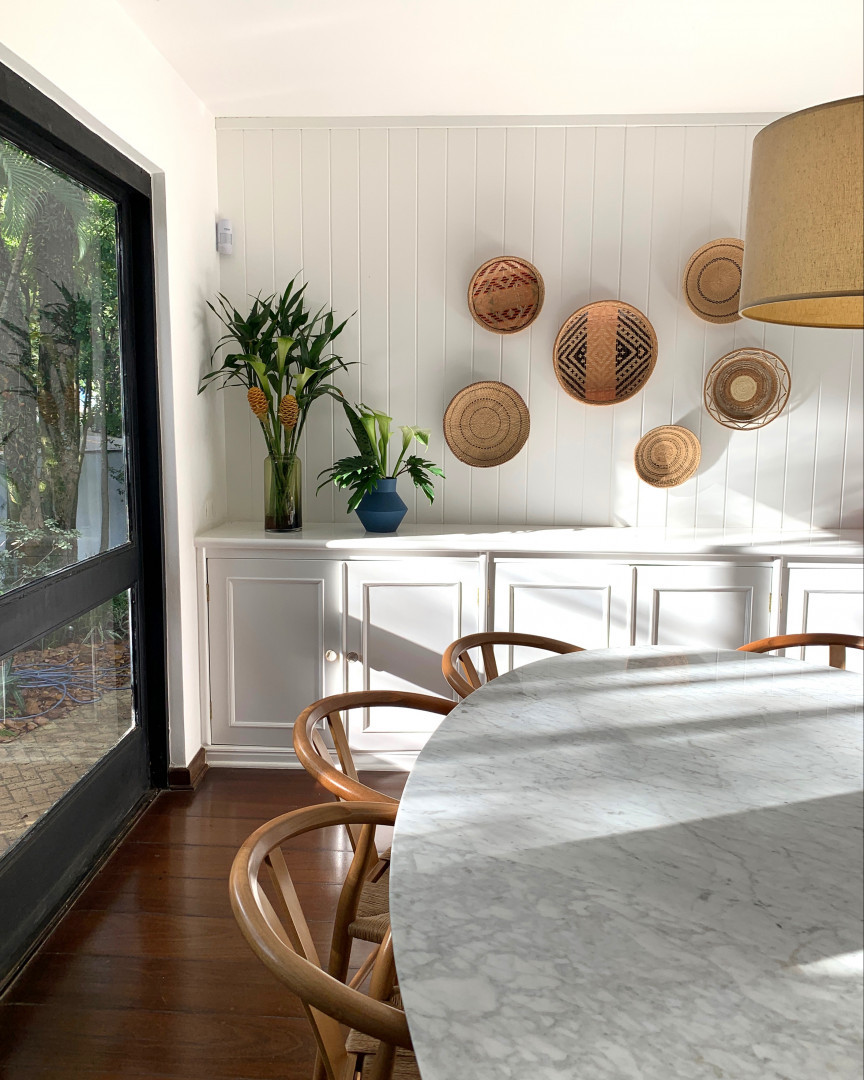 Create a gallery of handmade hand-woven baskets instead of framed images, wall tapestries, or canvas art if you have a lot of vacant wall space to work with. 5 or more baskets, plates, trivets, and discs are required. To add dimension and texture, try utilizing a variety of sizes and depths. Mix and match to your heart's content, but most importantly, personalize it.
Rainbow
Bohemian children's rooms are currently a popular option that can be used until your child reaches adulthood. The warm bohemian vibe, which isn't stiff, has a lot of colors, and can be mixed with a variety of themes, is ideal for active and creative kids. When I think about that kind of place it should be bright, boho-chic, colorful, fun, and useful. Kids should be able to utilize the space till they grow up, especially given the large age range, from babies to teenagers.
Light In The Dining Room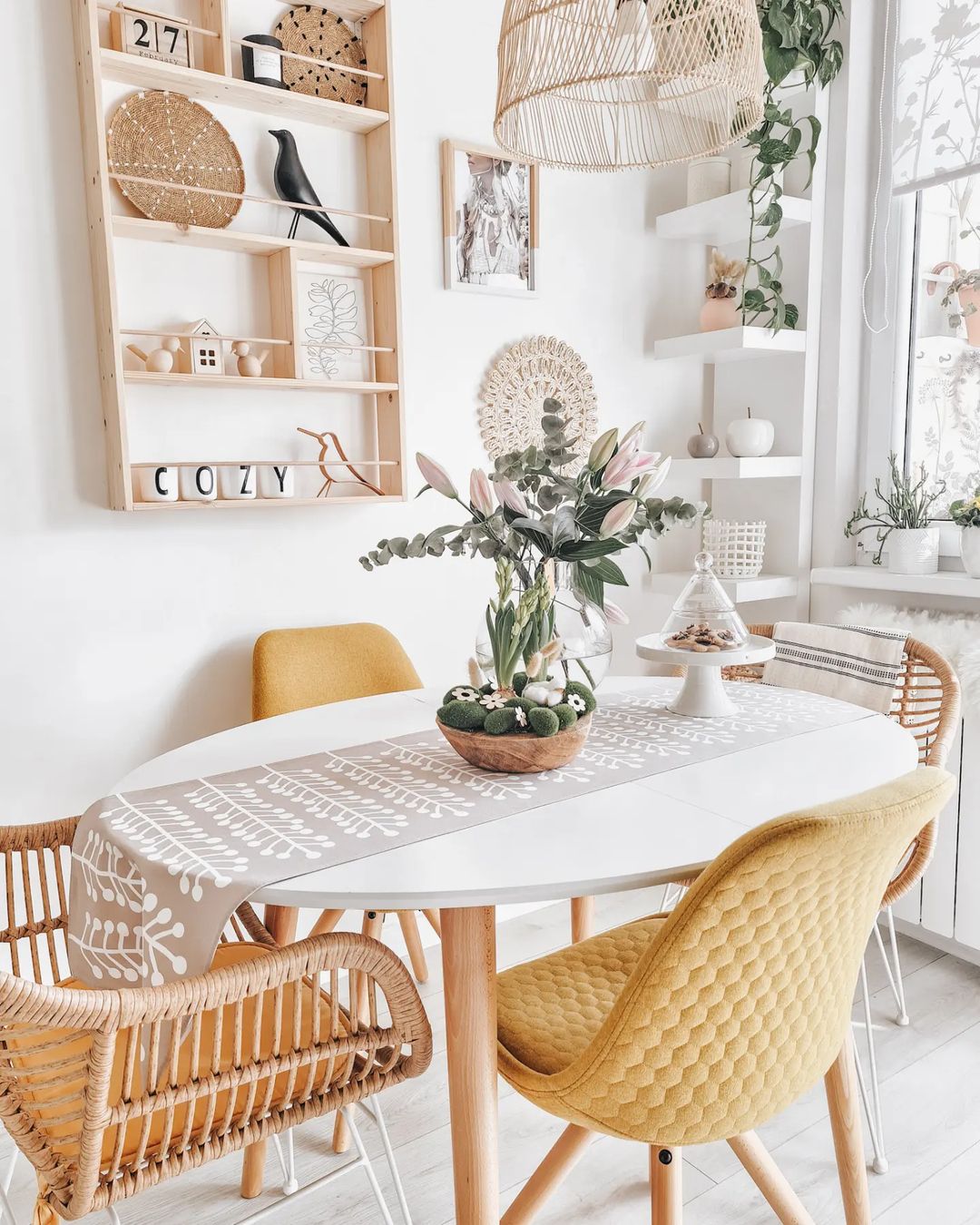 Bright colors, natural light, and a few clever design tricks help this little dining area feel larger than its size. White or beige shelves decorated with similar colors will do the trick for smaller spaces. And a decent amount of greenery is the perfect decoration tool to get the boho look.
Flowers Everywhere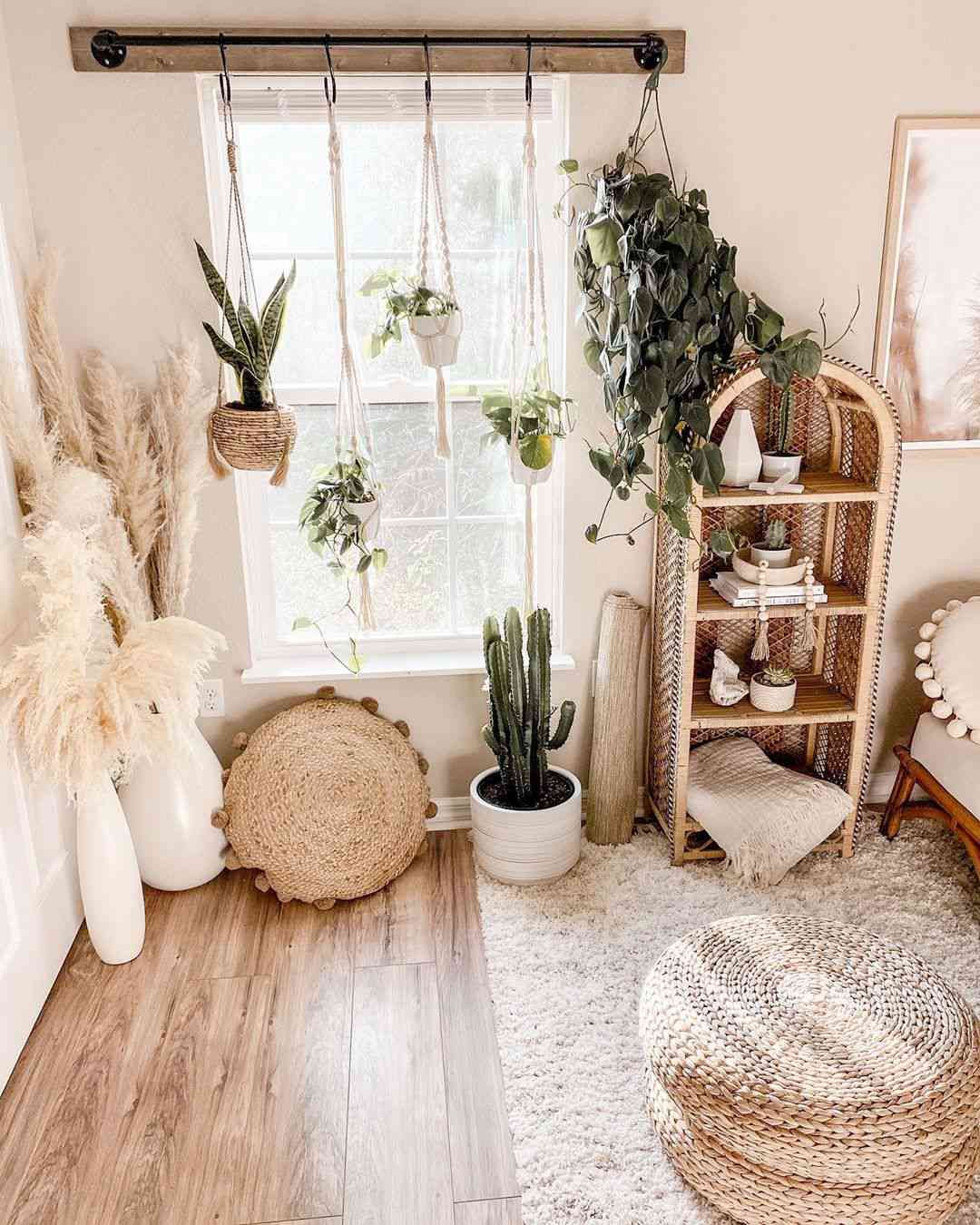 Flowers on the wall, on the floor on the shelves, greenery everywhere. This decor is simply perfect for this window corner. It will give you the contrast you need, as well as the light your flowers need throughout the year.
Honeycomb Shelves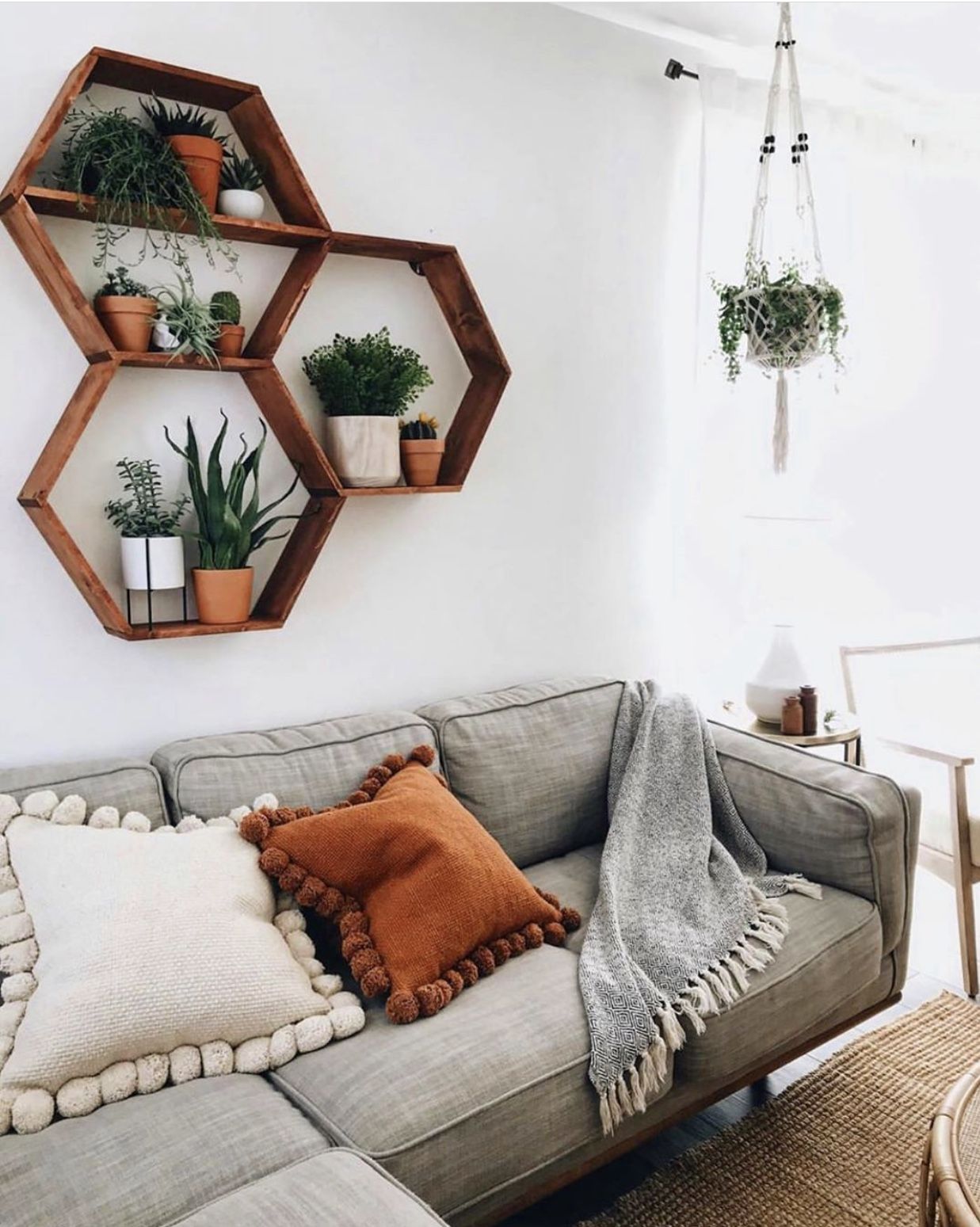 The hexagonal, or honeycomb shelves are the most fashionable choice for enriching and decorating your home, particularly the walls. Three large ones are enough, or you can hang a succession of them, each with a different shade or contrast, for a sure effect. They can be utilitarian in the kitchen and bathroom, or just beautiful in the living room; the options are endless.
Ok, my boho decor lovers, I hope I've inspired you this time on how to focus on the smaller things that make your home that much more beautiful. It's all about the details that make the character of the room and can take to a different dimension. Please like and share, comment n which one is your favorite idea, or maybe share with all of us some of your great boho ideas. Till next time!