Brown living room ideas were popular a long time ago in interior design, but could they be making a comeback to challenge the grey? Or maybe you think it's about time we all ditched the all-white look? If you haven't considered brown as part of your living room design, you may be missing out. By painting the walls brown you can create a friendly and comfortable atmosphere in your living room without losing modern elegance. This is a fantastic way to bring the colors of nature into your own house.
To keep the area from feeling dark and dreary, use furniture and flooring in light wood tones like oak, pine, and maple. Another option is to complement the brown walls with white furnishings. With brown background, the furnishings will stand out more. Turquoise brown, white, and brown-orange are popular color combos. Brown and gray go well together because they are both cool and neutral, which is highly trendy in modern design.
With these brown living room ideas, you can give your living room a new look. The brown color palette can make the living room feel warm and inviting. However, you don't want to paint the entire room dark brown. This will make your living space extremely dark and confining. Instead, paint one wall dark and the other light. You can also seek methods to incorporate brown into the area through furniture and decor. These brown living room ideas will help you incorporate lovely browns into your space.
If white, grey, or other colors are too sterile, monotonous, and difficult to keep clean for you, feel free to use some of these brown living room inspirations. Let's go!
Rustic Design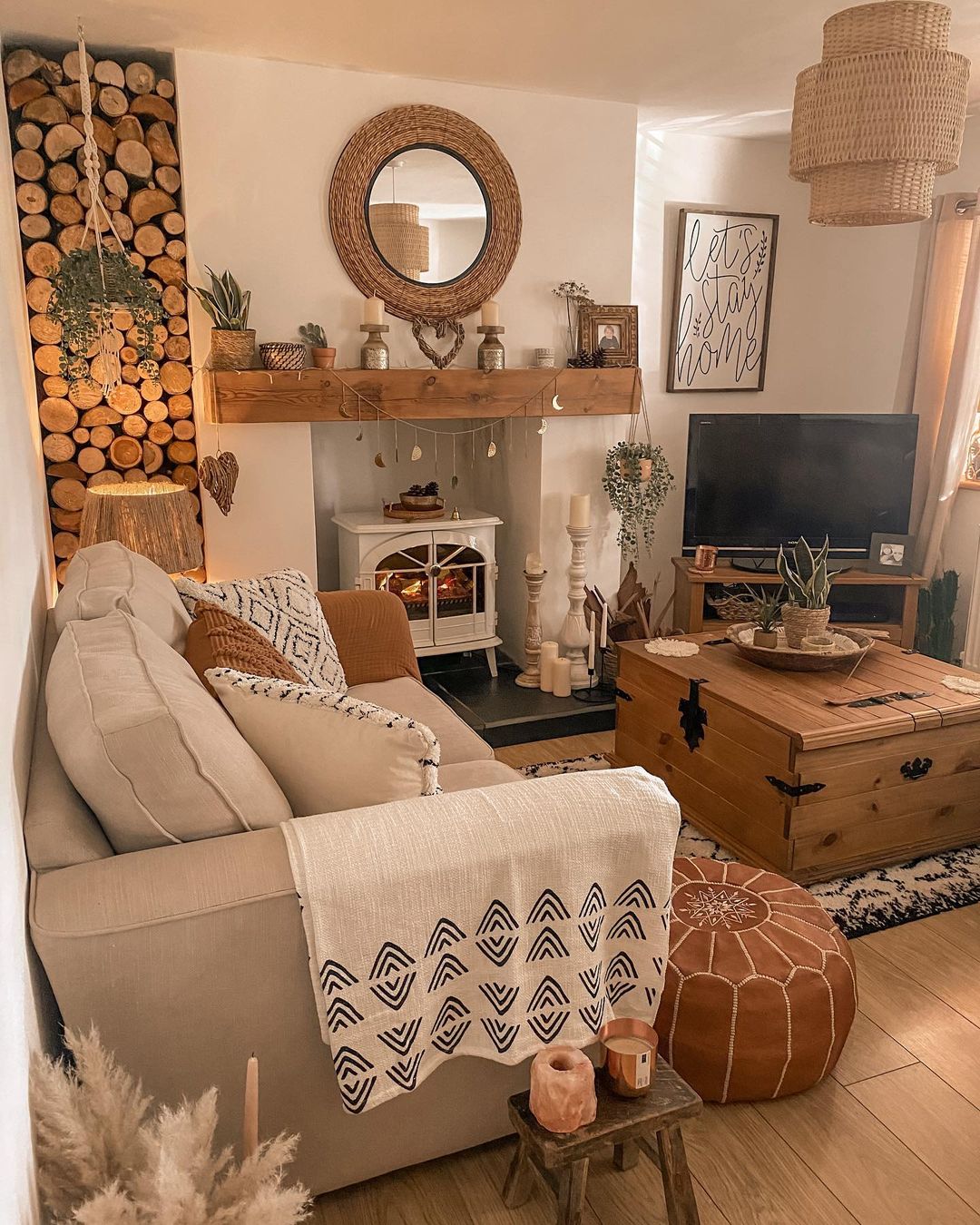 Nothing is more welcoming than a rustic living room. It's cozy, relaxed, comfy, and friendly. These types of trendy living rooms design ideas will help you turn any area into your rustic getaway, ranging from dark and traditional to modern and sleek. Very inviting, isn't it?
Modern Brown Living Room
To make your living space feel more modern, mix brown tones with various hues. Pale tones can be seen in a variety of current decorating ideas. The dark brown or black is a nice contrast to the light browns. With softer sand colors and richer brown tints, it looks stunning. Keep the walls a brighter tone and use darker brown furnishings for a more modern look.
Industrial Vibe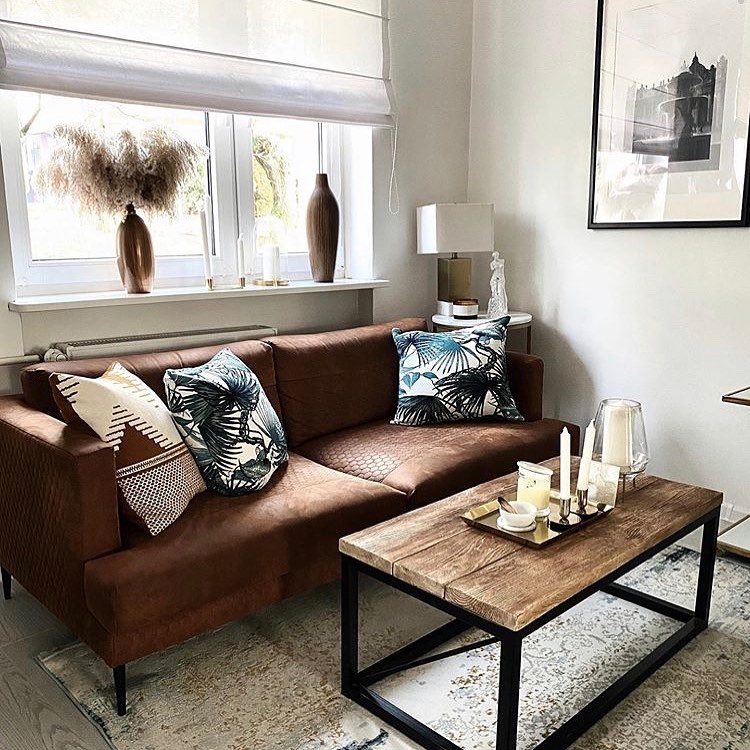 When establishing an industrial vibe in your living room, brown is a great color to add to your color scheme. You'll want to focus on using iron, worn wood, and aged leather. An antique brown leather sofa, accent chair, or loveseat will add authenticity to your living area. You can add pillows that go with the vibe, pictures, vases, frames, or candles. Details make the entire room complete.
Chocolate Luxury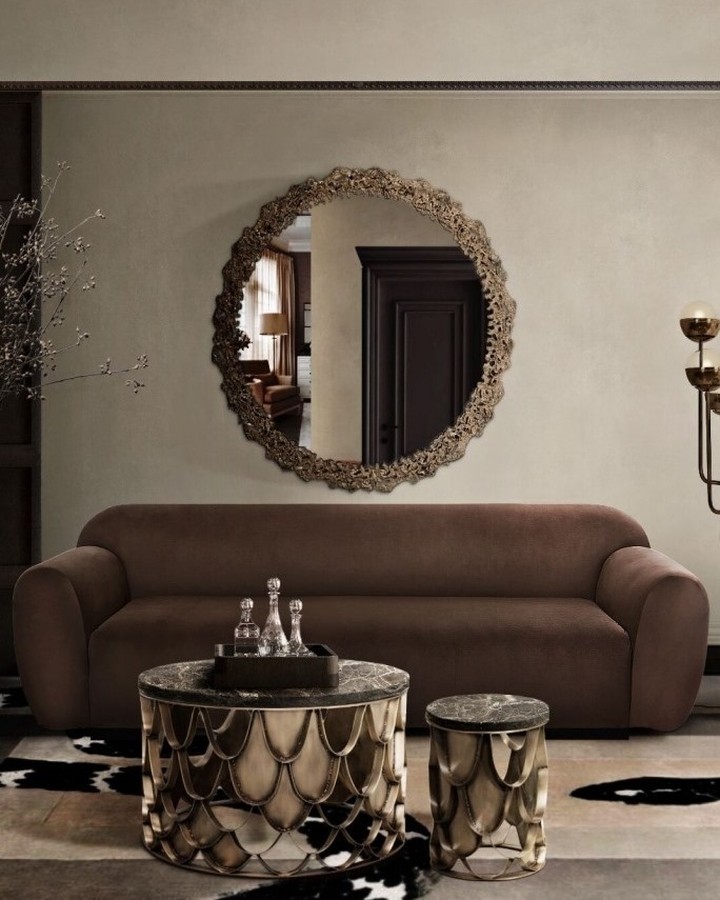 When decorating a more chic design scheme, one of the finest ways to use brown in home decor is to mix it with gold or other metal tones. Although this intimate living room is mostly monochromatic, it incorporates metal pieces on the coffee table as well as on the mirror to keep the appearance fresh and inviting. That is more than enough to make your living room look elegant, yet inviting.
Spacious Living Room With Dark Walls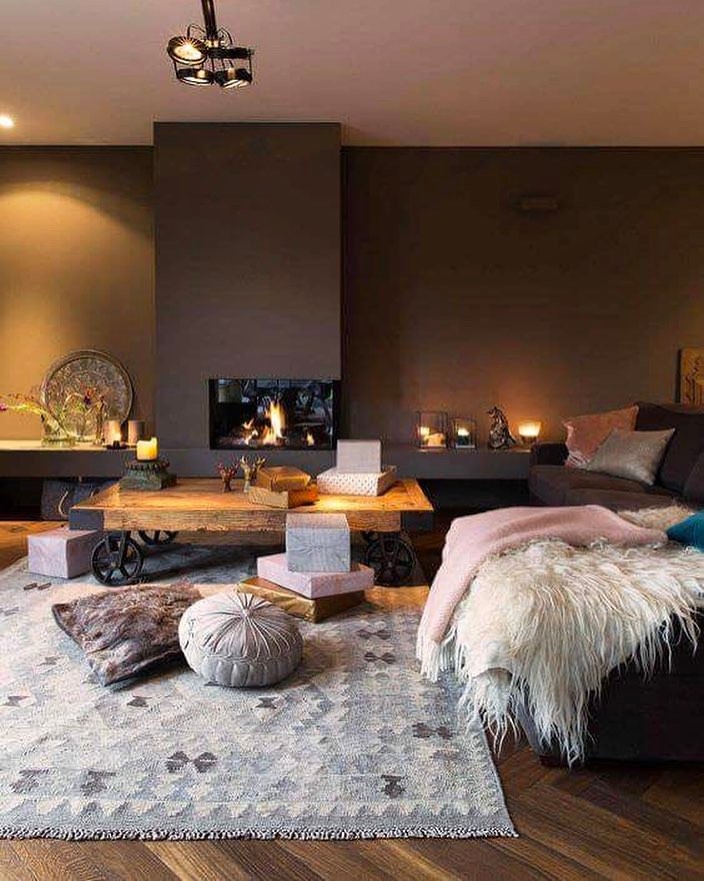 For a more sophisticated and elegant living room use a dark brown paint hue, such as chocolate brown, on the walls. However, if you don't want your living room to look like a gloomy brown hole, you'll need to arrange it properly. Lighter pieces will help to balance off the deeper paint hue. Metal elements in brass and gold might serve to boost the room's ambiance and vibe. Warmer-toned wood may make a space feel more welcome. Or, as you can see here, a light-colored carper or a trough blanket.
Brown Boho Living Room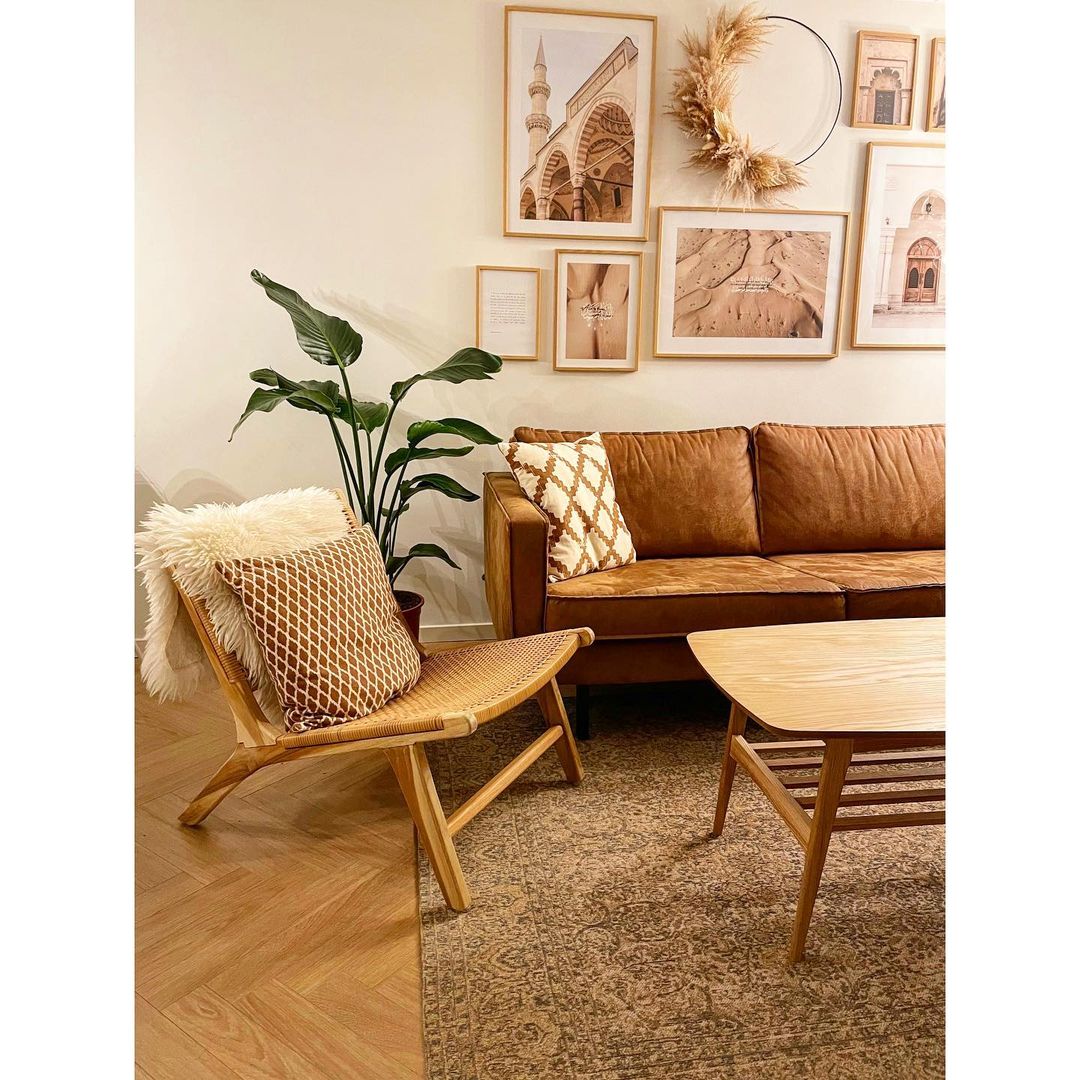 Incorporate an earthy color scheme into your living area to give it a bohemian vibe. You can mix and match a darker brown sofa, textured fabric brown hues, and a patterned area rug or wooden table or a chair. If you go with a brown leather sofa, utilize fabric accent pillows to provide some color. Another option is to have a fabric sofa with leather throw cushions on it. Plants are always a plus!
Classy And Elegant Living Room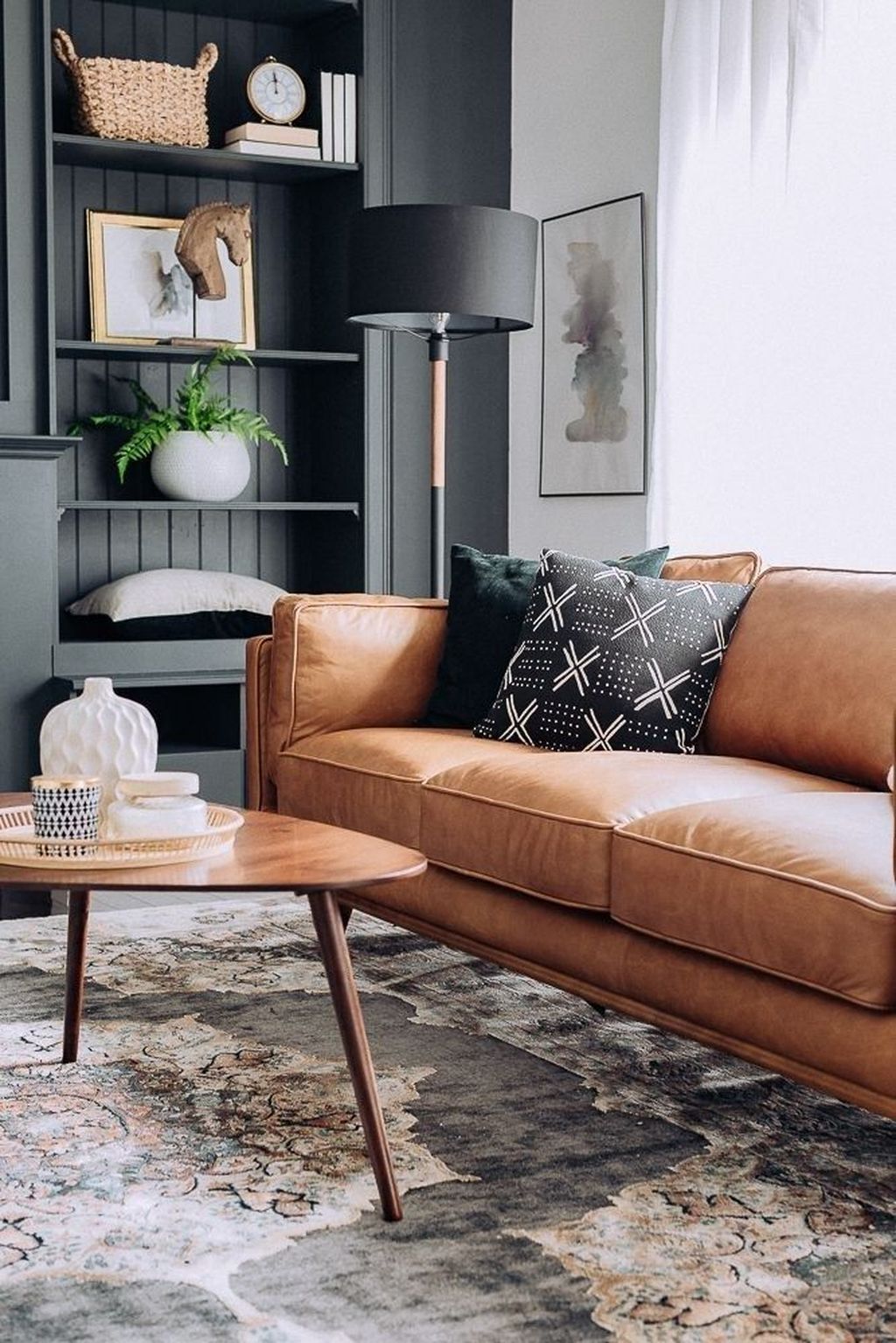 Deeper hues won't work on their own. Pair them with lighter ones. Use a dark color on one wall and lighter tones on the others. This can be well balanced with a nice brown leather sofa and a wooden coffee table, that way the brighter colors keep the space feeling open. Also, if you can find a rug that is a mixture of all colors, that would be amazing.
Brown And Gold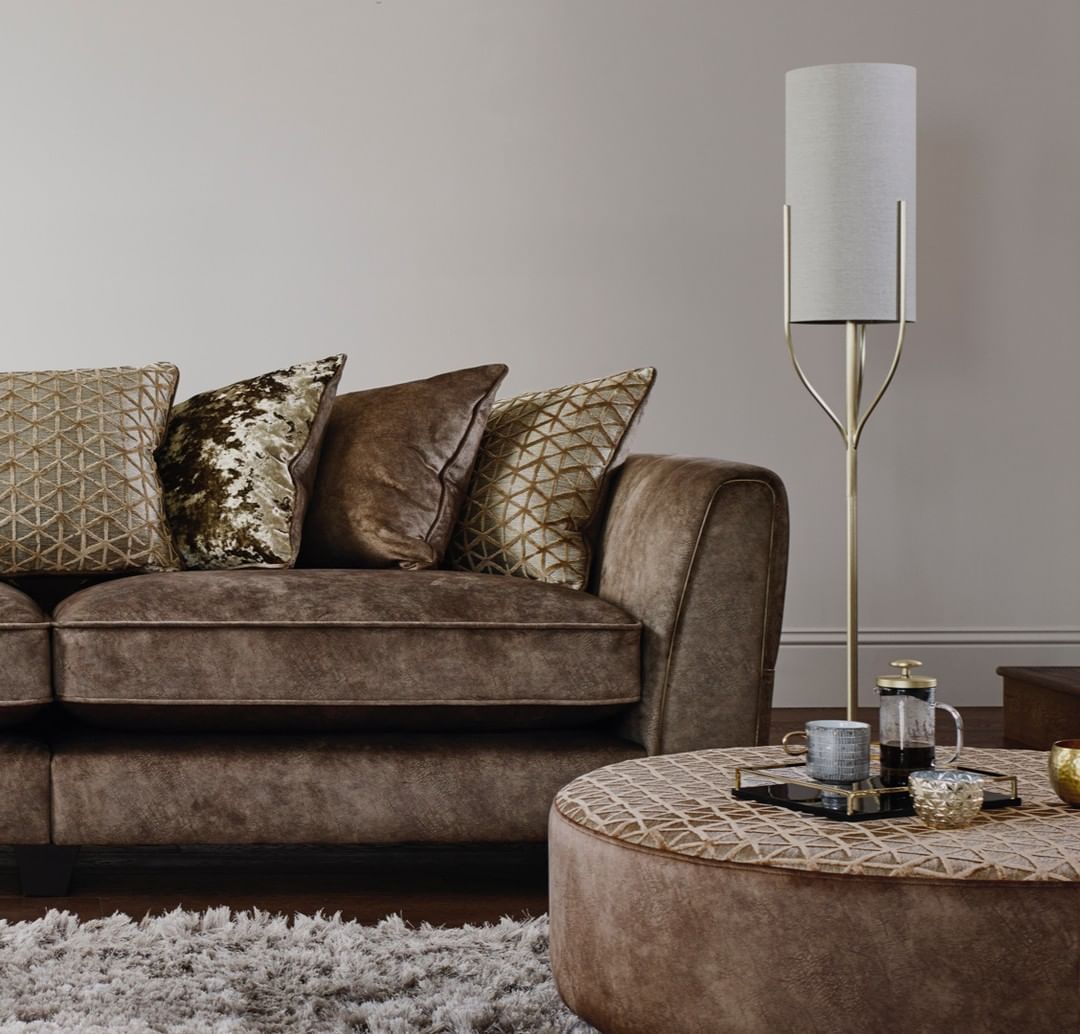 Brown is probably not everyone's first choice for a color scheme, but it's time to reconsider since this specific color works well with almost any design style. Brown can be combined with golden for a more subdued aesthetic, or it can be used alone to give a room a luxurious vibe. Brown color choices are ideal for improving a room's aesthetic factor regardless of your design tastes. And if you want to make an impressionable living room, go with the golden touches.
Modern Accent Wall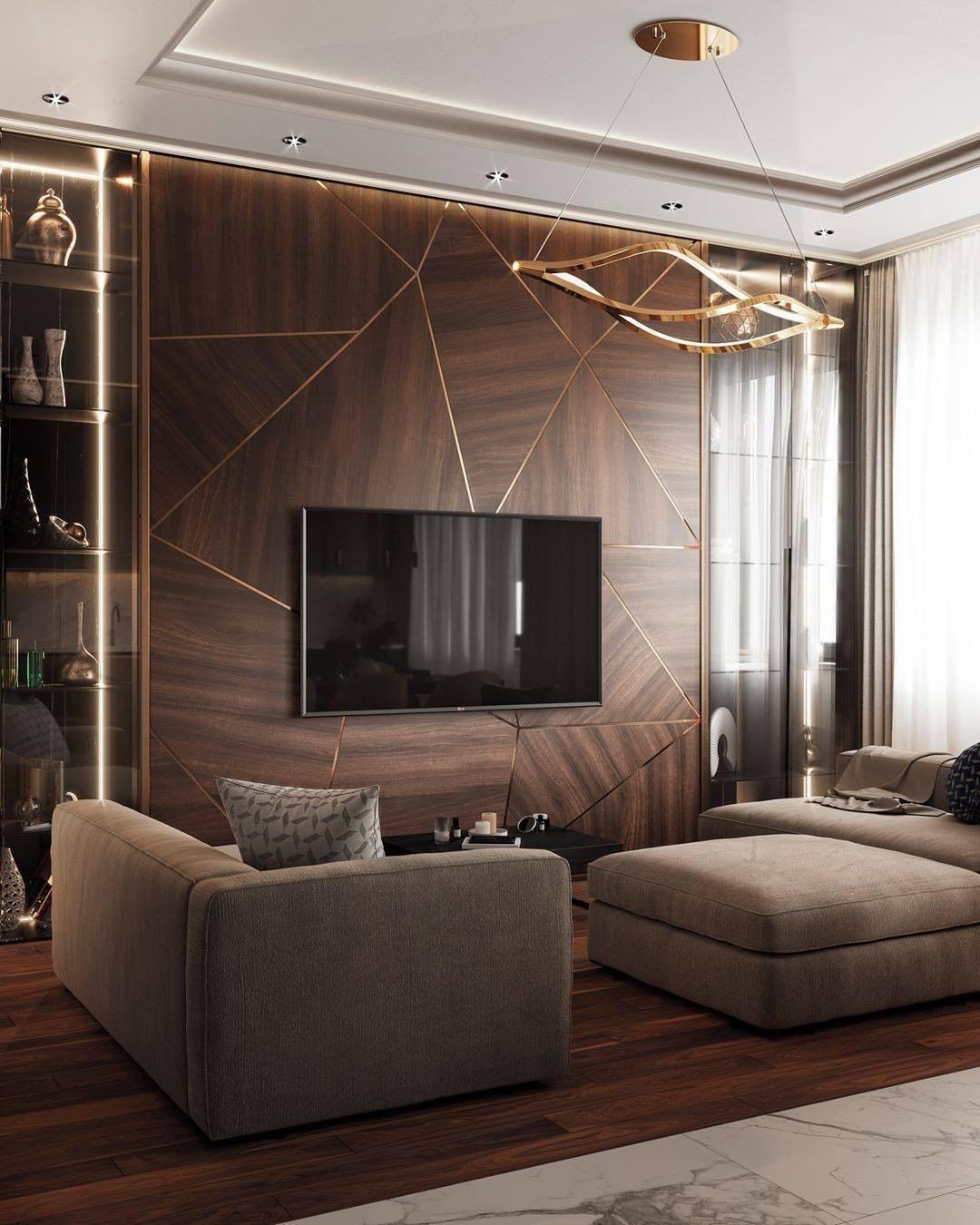 This accent wall gives that much more warmth and class to this elegant brown living room. I love the gold lines through it all and the matching gold chandelier. If you want more golden details you can add up some vases or picture frames, they will go smoothly with the warm brown sofas and the wooden floor.
Contemporary Living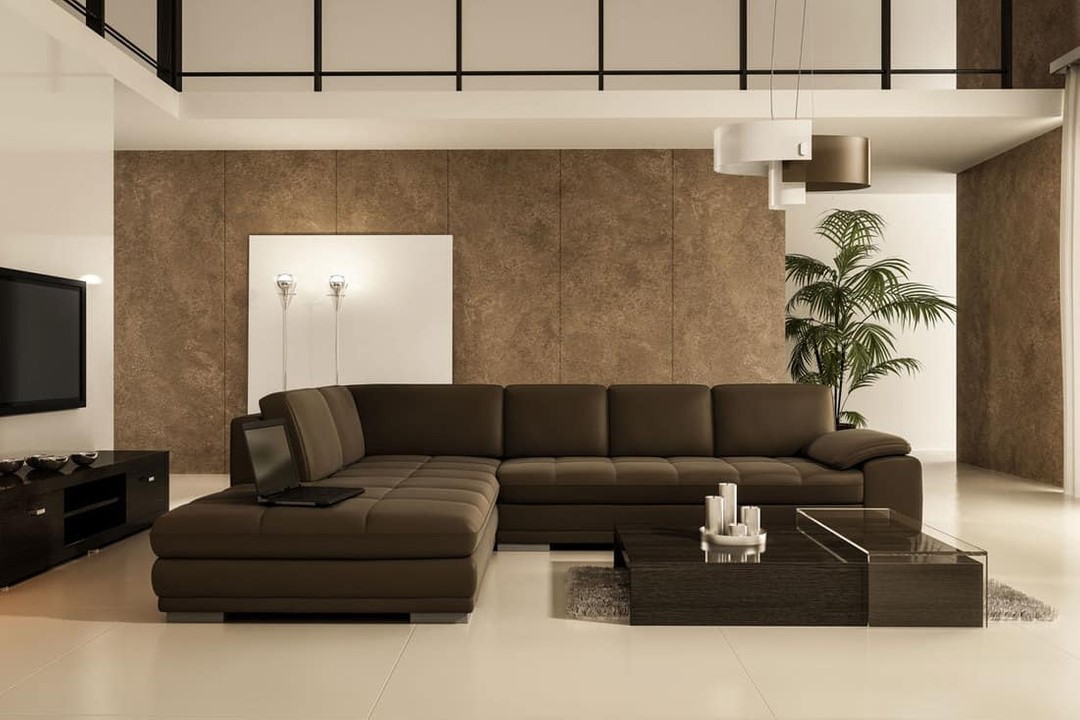 When creating a contemporary vibe in your living room, use a darker tone of brown. Colors like this one will create a modern atmosphere. As you can see, if you choose to go with a darker sofa, make sure to have a brighter floor or a rug. The other brown-colored details can be mixed well as long as you do a monochromatic scheme.
Grey And Brown Living Room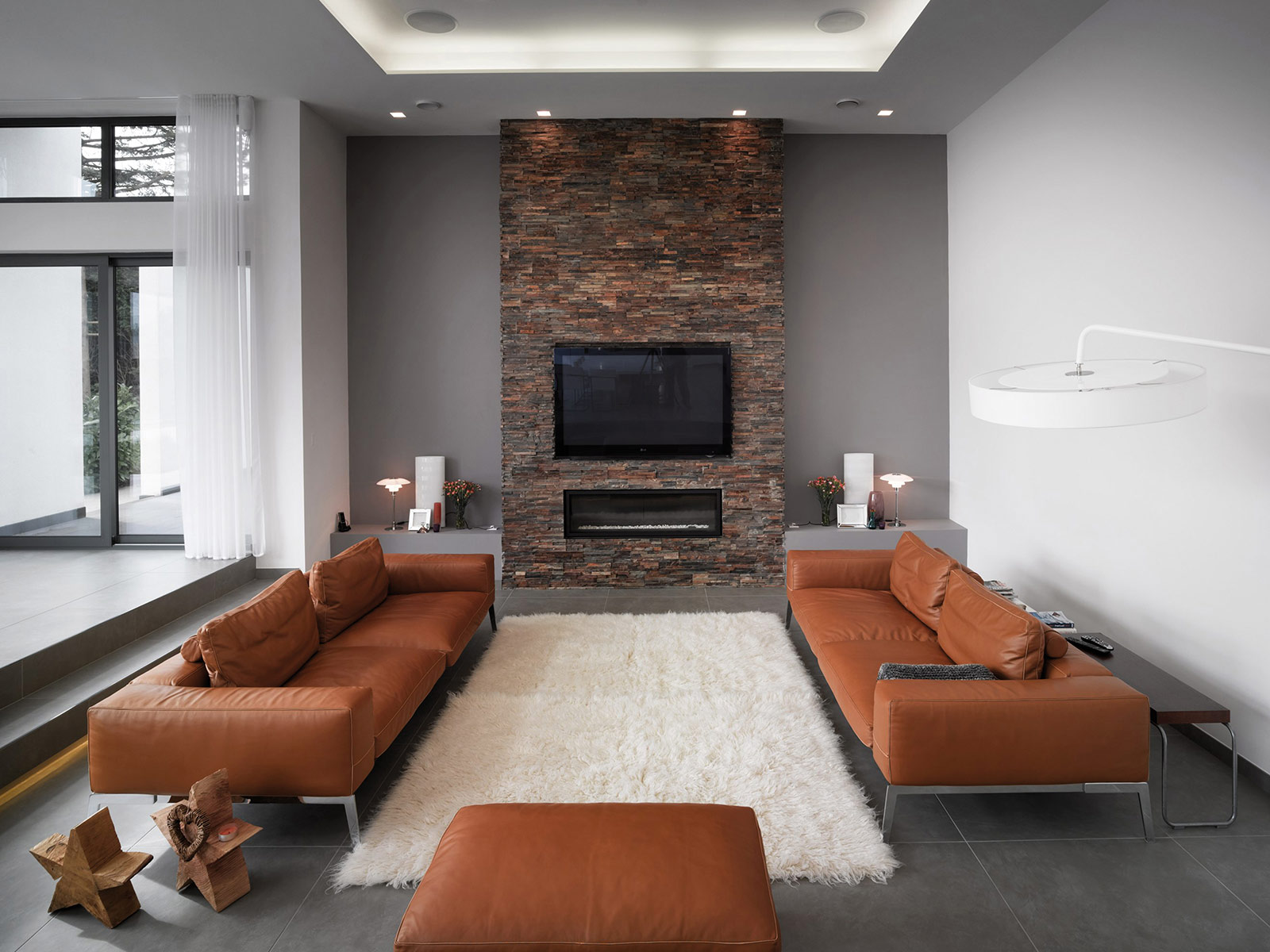 Looking for a strategy to break up the monotony of all brown color schemes? Using a burnt orange-brown, as shown in this area, is a terrific way to maintain the look while adding warmth to this living room. The sofas contrast beautifully with the dark grey tones and the stone on the fireplace almost seems like a mixture of both. But you don't want to paint all the windows gray, so make sure to have an accent wall while the environment has a touch of coziness.
Brown And White Living Space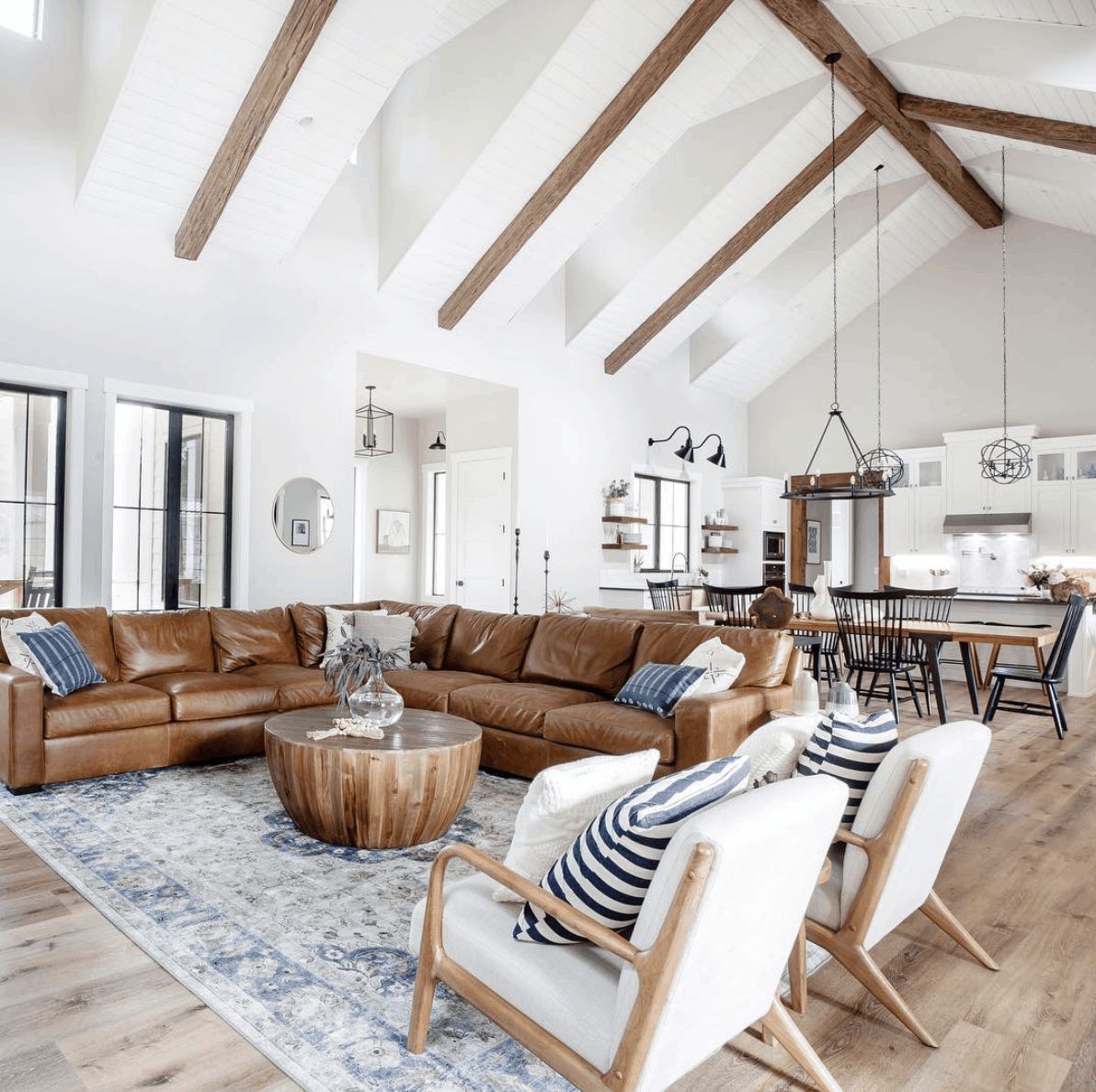 With hardwood floors and exposed beam ceilings, this living room is stunning. A geometric framed artwork stands next to a fossilized shell on a plinth on the fireplace mantle. The navy pillows give me a coastal vibe, as well as the carpet. It makes a good balance between the wood tones and the black fixtures.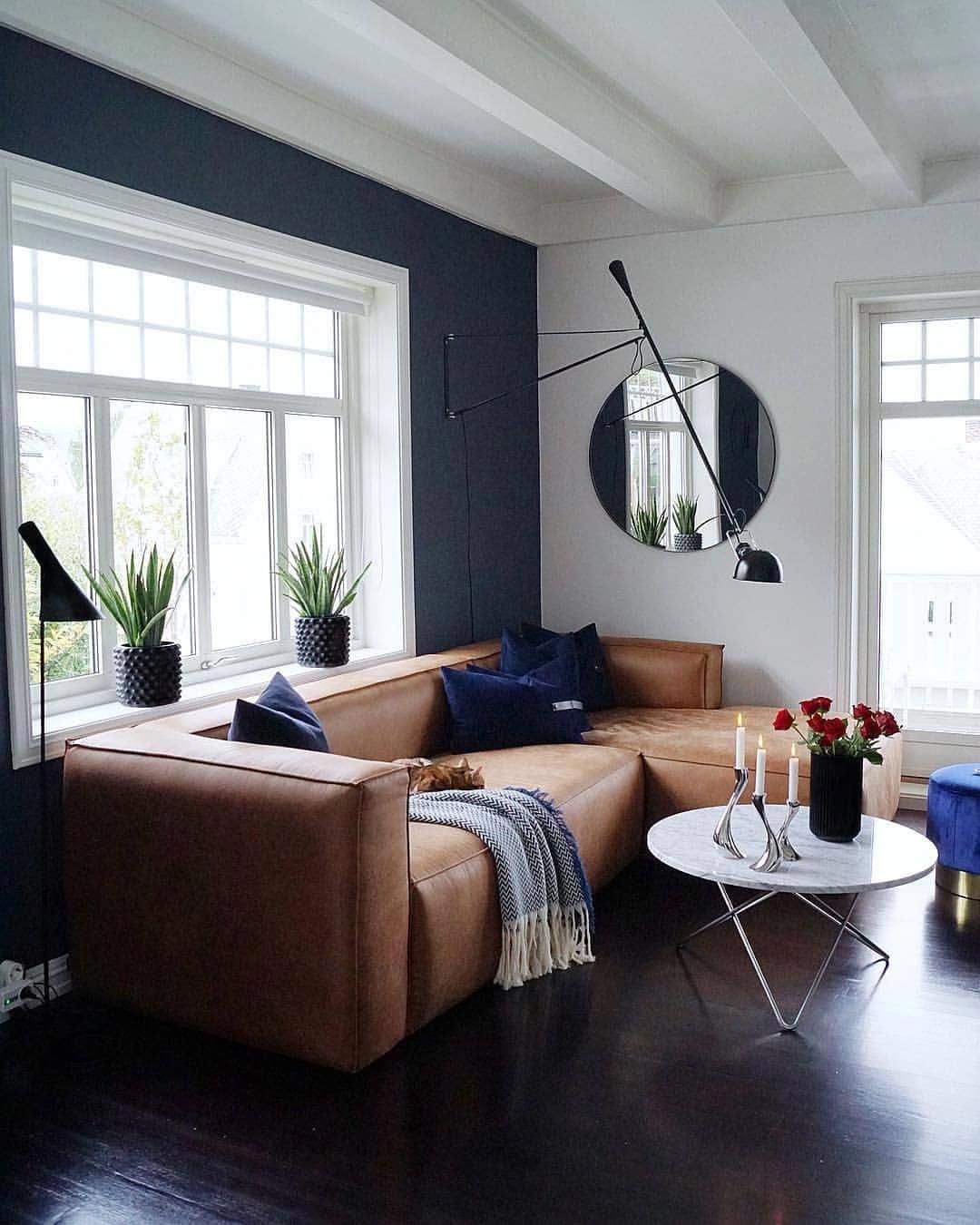 The deep blue wall gives luxurious look to all the brown textures and materials in this living room. Having in mind that the floor has a darker tone as well, make sure that you paint the other wall white and add some other bright color details, like this coffee table.
Quirky Vintage Living Room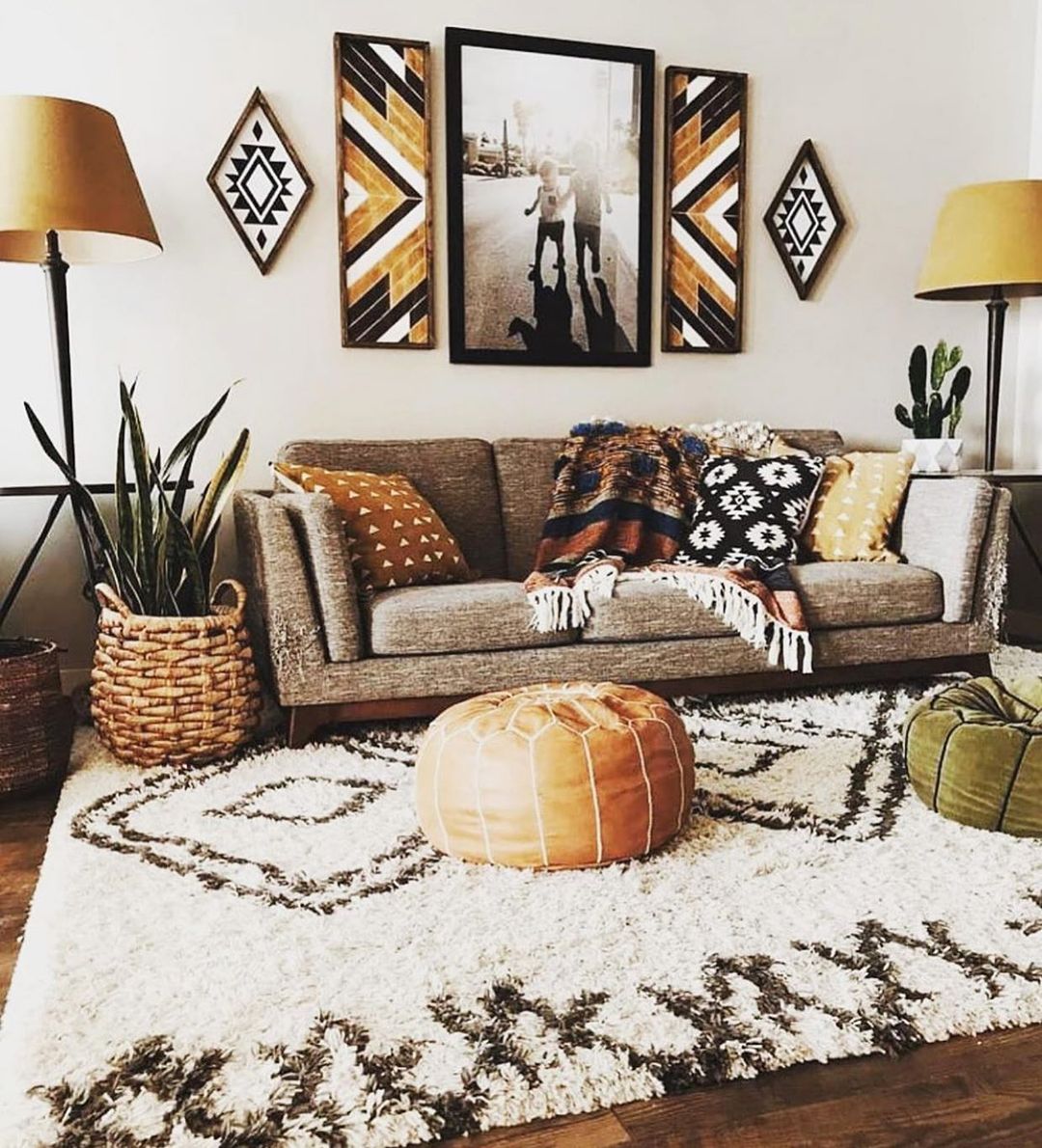 Rustic chic features abound in this neutral living room decor. Over a soft black and white rug, a contemporary brown sofa, and all the yellow details like the yellow light fixtures and the pillows are the perfect match with the pictures.
Earthy Tones In The Living Room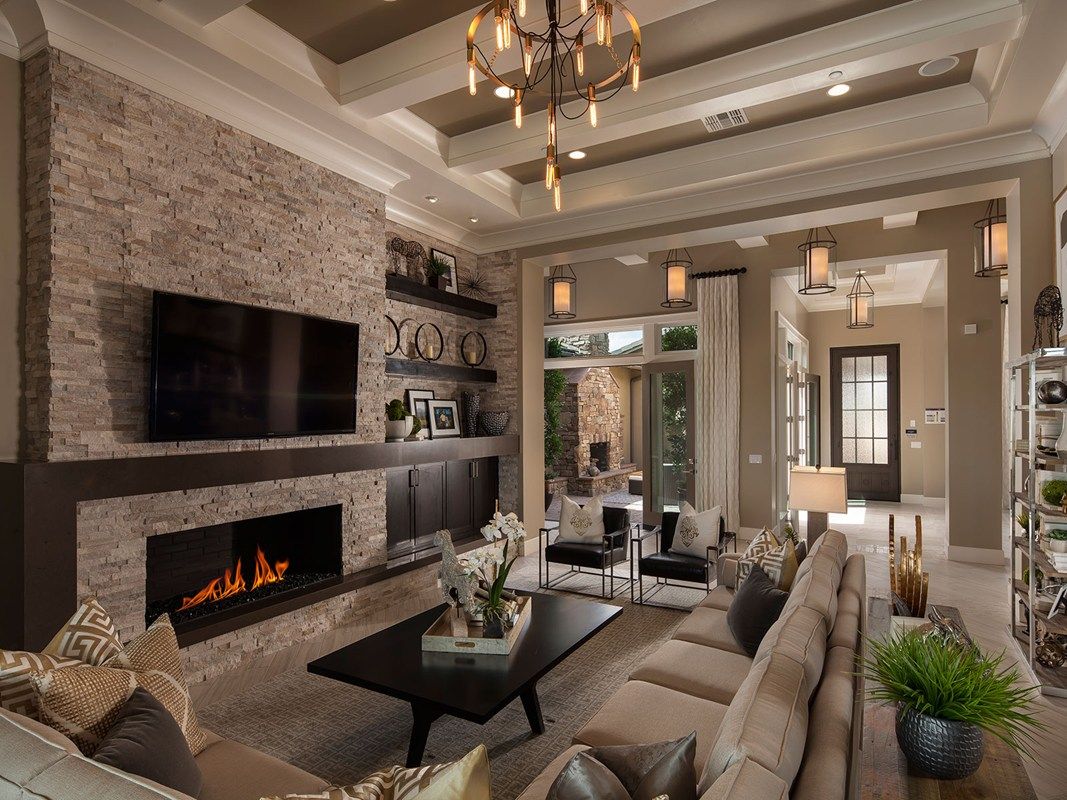 The brown colors and the black details in this living room are exquisite. The similar shades of the walls and the stone around the fireplace are the perfect match with the sectional. And the black coffee table and the armchairs, as well as the framing of the fireplace give that elegant look to this monochromatic brown living room. The earthy tones are calming and inviting and altogether make a perfect place to relax.
Shades Of Brown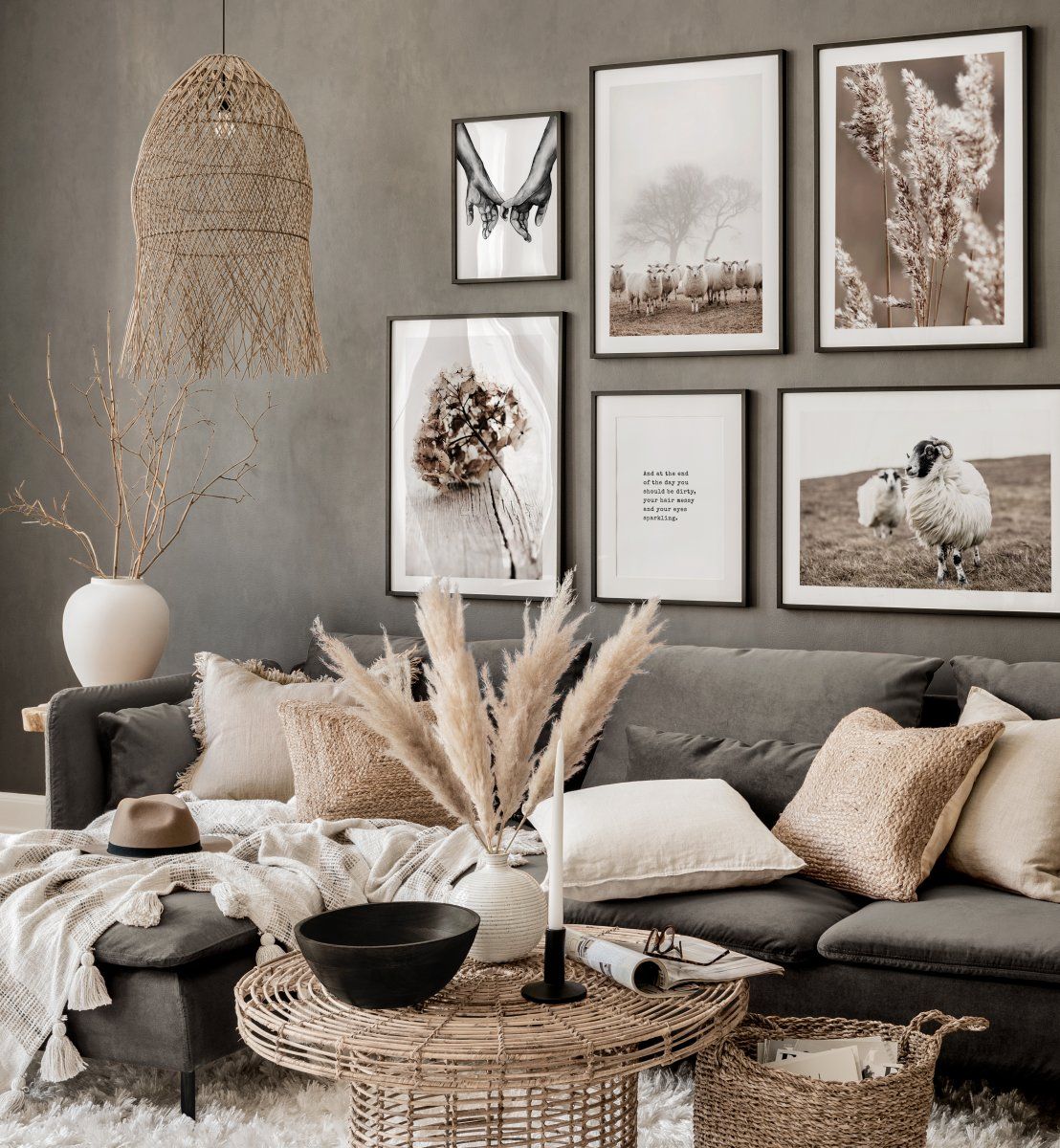 Chocolate brown isn't required in all brown living rooms. Even though the base of this living room is mostly gray, all the details give an impression of a natural brown living room. The wicker woven elements like the coffee table and that magazine basket are blending with the pillows and the elements of the pictures on the wall. A good balance is the white tones as well, as the cases and through the blanket. You may give your neutral space depth and dimension by choosing several hues of neutrals. This prevents it from looking flat and uninteresting, adding visual interest and breaking up the space.
Dark Brown Living Area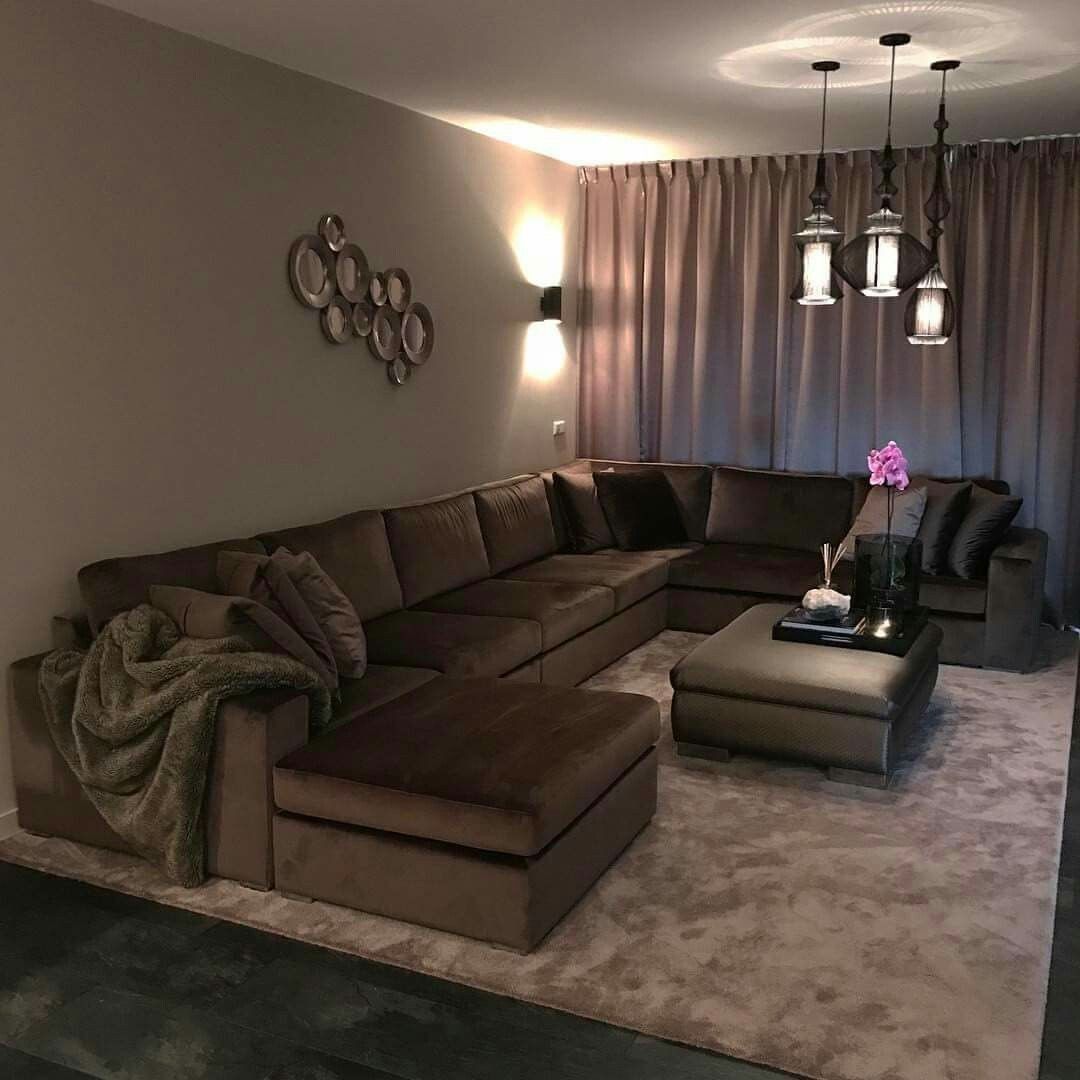 Isn't it true that the majority of our homes have a lot of brown in them? This color is not only warm and rich, but it also integrates well with other colors and accessories in the home. However, the same color can easily become overwhelming, making the area appear dreary or creating a dismal atmosphere. In this case, the darker and the lighter tones of brown make this room more intimate and welcoming.
Monochromatic Brown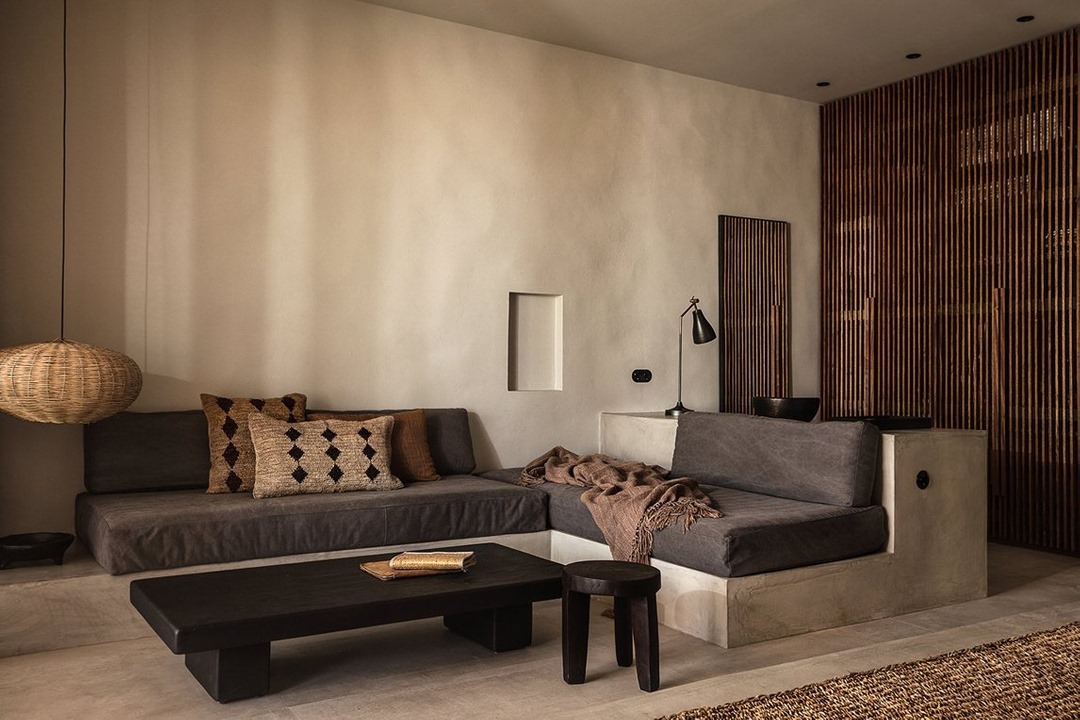 When it comes to decorating, we've spent much of our lives believing that more color is better. While this may be true in some cases, we can't help but think that a monochromatic color scheme, particularly in living rooms, can be really elegant on its own. Like this space that caries different shades of brown, yes it all looks so well blended and put together.
So, ladies, if you are ready to give your living room a new look, I hope you've been inspired by these photos and I hope you've got some ideas on how to do so. Please like and share with your friends, leave a comment which is your favorite and make sure to stay tuned for our next venture.