You prefer to enjoy more time in nature, but you live in the downtown area of a big city. Your busy schedule allows no time to escape in the local park. You see concrete, glass, and steel, and you would like to diversify it with some greenery. Imagine how it would be to drink your morning coffee and read your paper while your feet rest on a pad of grass? I know a business person that does that for half an hour almost every morning as a ritual for reconnecting to nature. Another friend is doing sun gazing while placing his feet on natural material. And they both don't leave the city for that. They even don't leave their homes. The first one created a part of his home office into a small green area. The other made his balcony a sanctuary of his connection to mother nature. Sounds incredible, doesn't it?
The best way is the simplest way: bring nature home. Whether you want to start an herb garden inside your kitchen or make a beautiful flower design on your balcony or terrace, the possibilities are endless. Mojito tastes the best when you use freshly cut mint leaves, gently squeezed. How about adding some dill to your tzatziki salad picked right at your kitchen table. A living wall of different oxygen-producing greens looks amazing instead of oil paintings or tapestry. A breath of delightful aromas can refresh you when you go to your bathroom, to your balcony, or your special nook in the living room.
Possibilities for home garden arrangements are endless. Your balcony can become the most pleasant part of your apartment when designed with enough imagination and passion. Your kitchen table might transform into the tastiest herb garden. The living room would be more pleasant with some combination of green and colorful plants. Interested in the possibilities of making your home more enjoyable? Scroll below for some crispy home garden ideas.
A Paris Balcony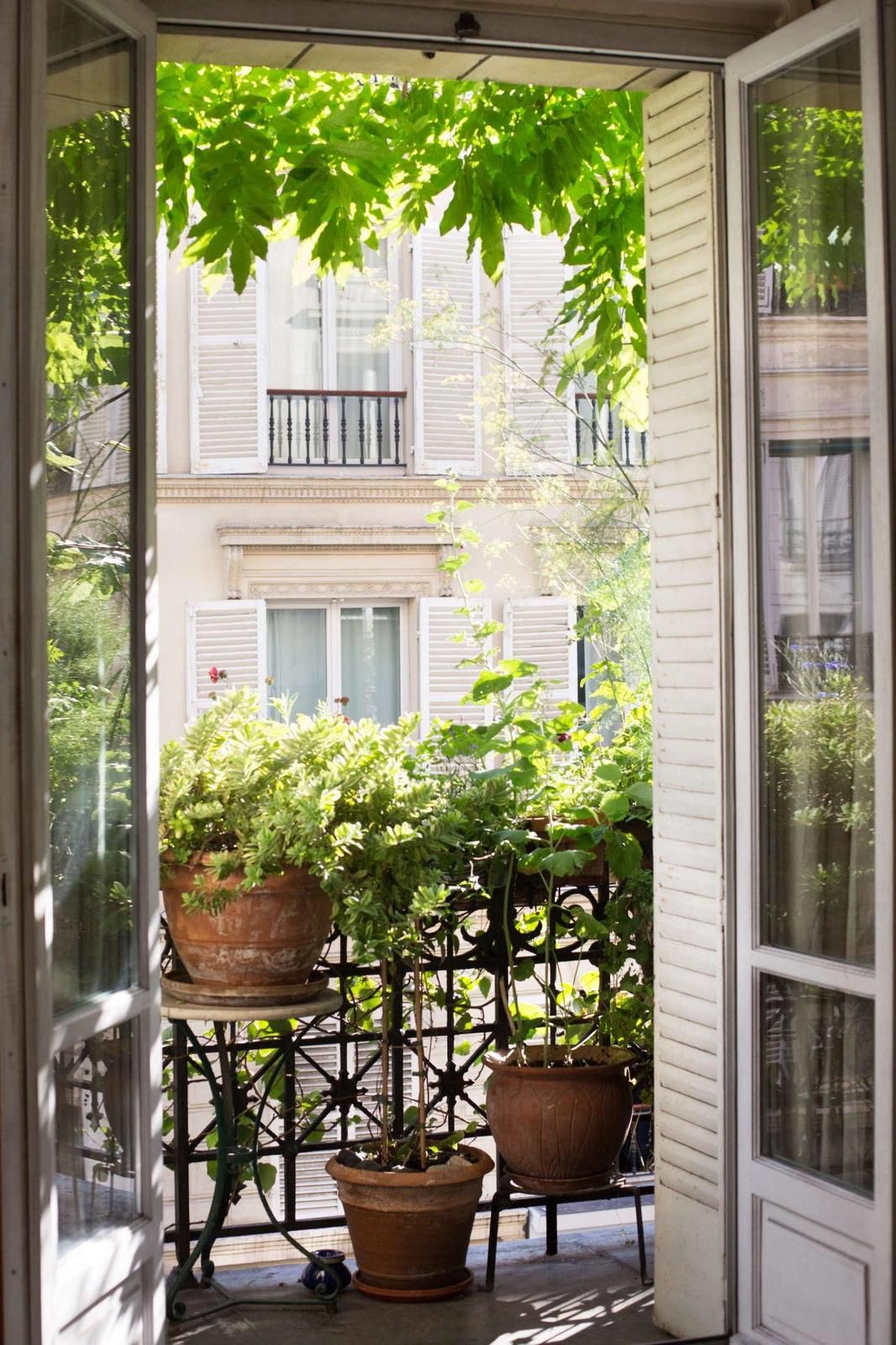 Feel free to steal the idea from this elegant-looking balcony in Paris and add charm to your home garden.
A Room Full Of Sun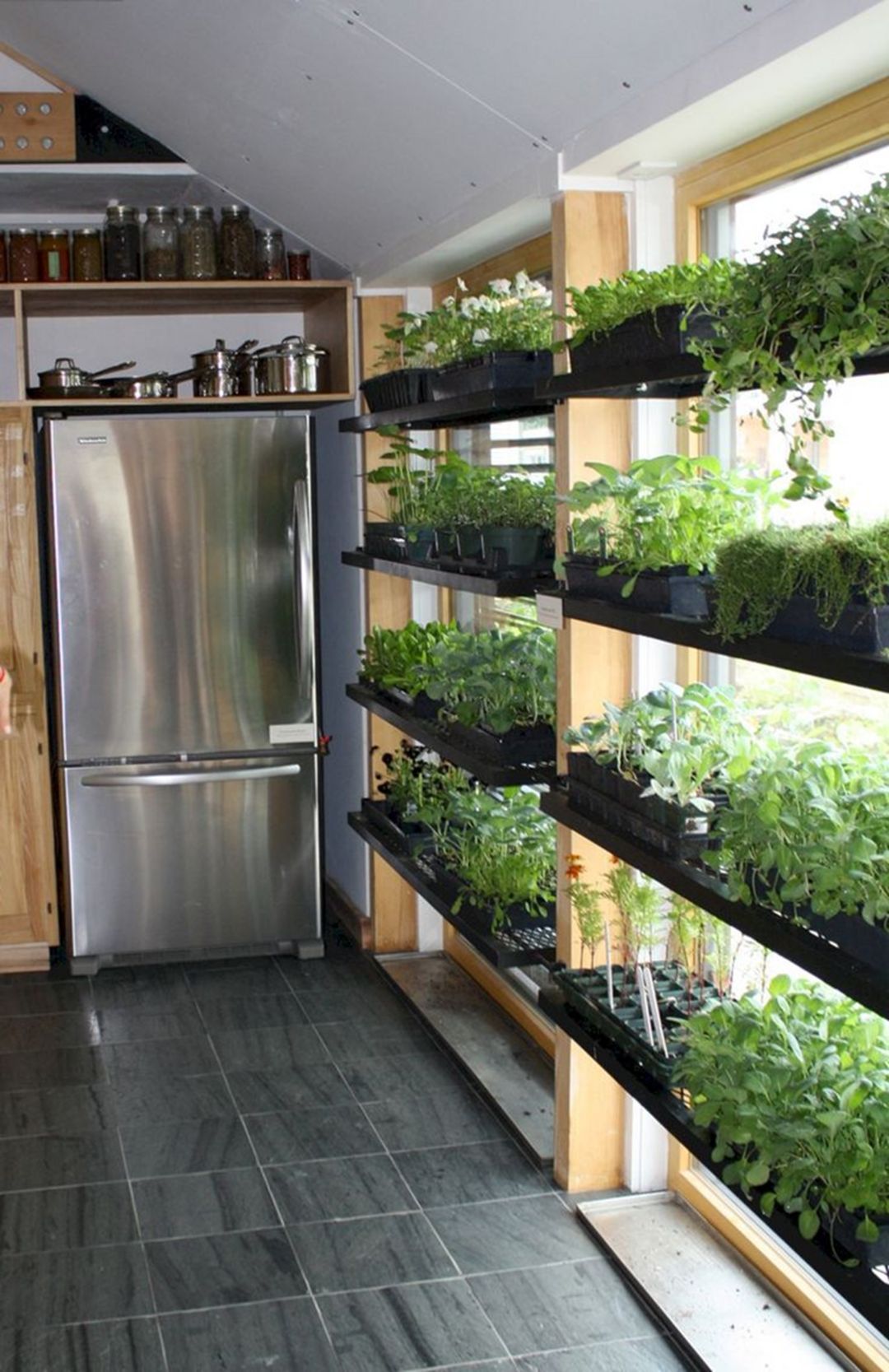 Sunlight and plants positively influence our lives. If you have a room with much sunlight in your apartment, making a small greenhouse garden can be a good idea.
Outdoor Paradise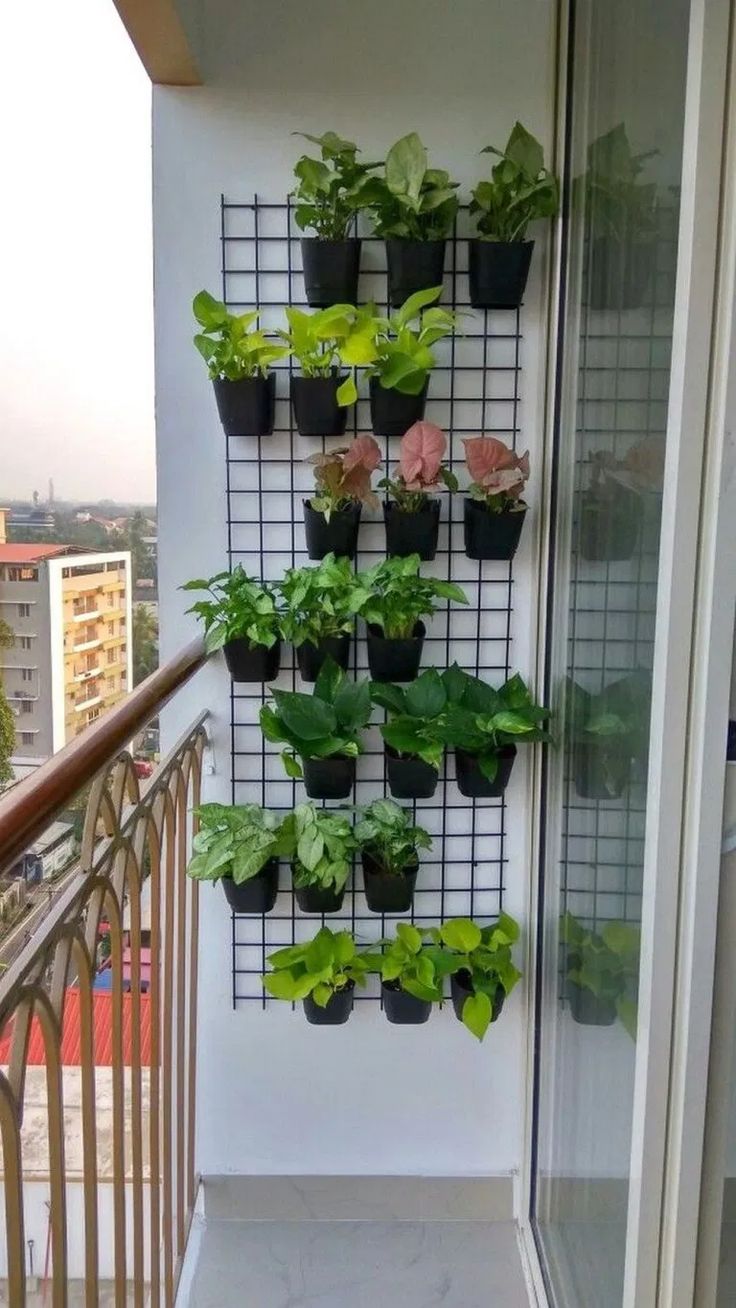 It doesn't need much to turn your balcony into an outdoor paradise. A simple grid and some pots with different plants and flowers will do the job.
Babylon Micro-Farm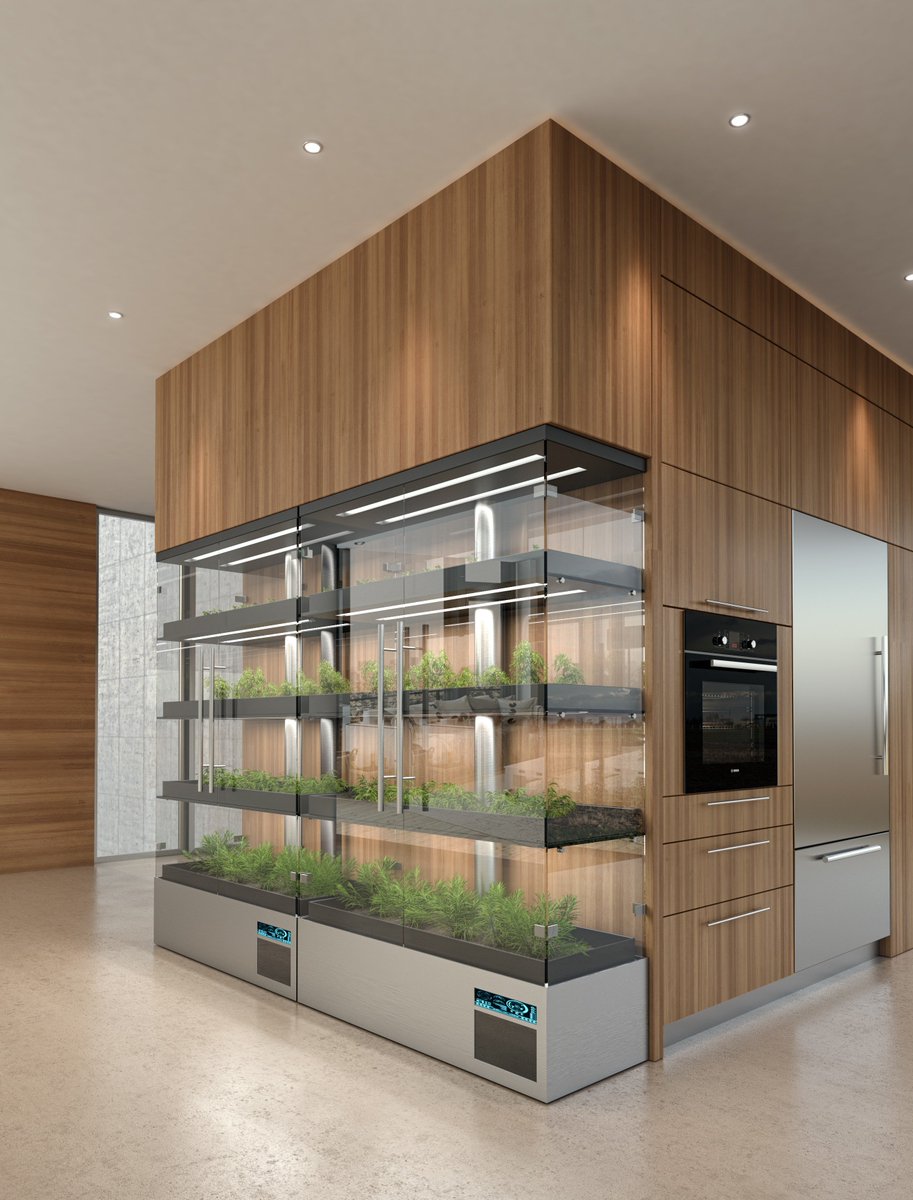 Based on the principle of vertical farming, this idea can change the world. You can grow your food with no chemicals or pesticides added. The future is green!
Tenniswood Inspiration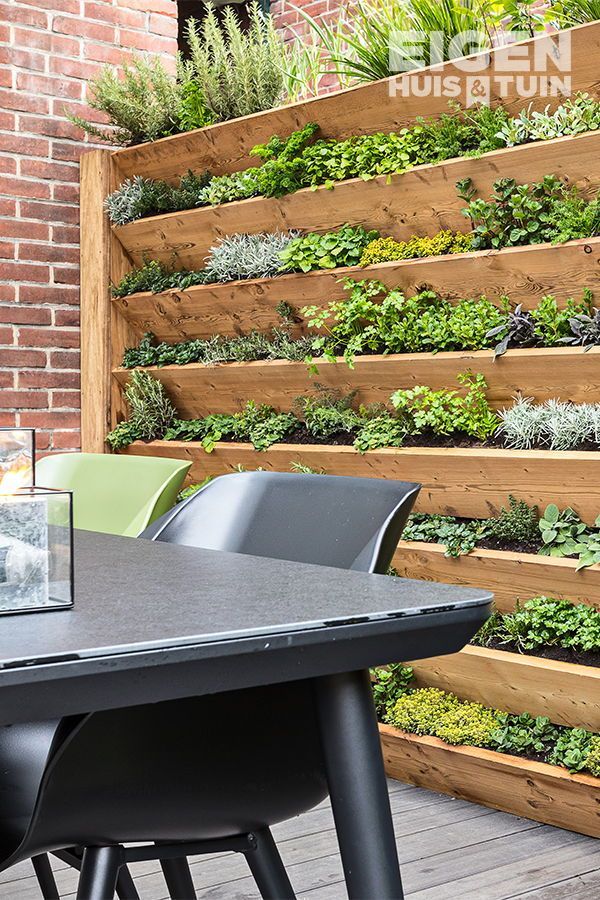 Well used space where every inch counts. Looks lovely and full of tasty, healthy herbs to grow.
A Floating Shelf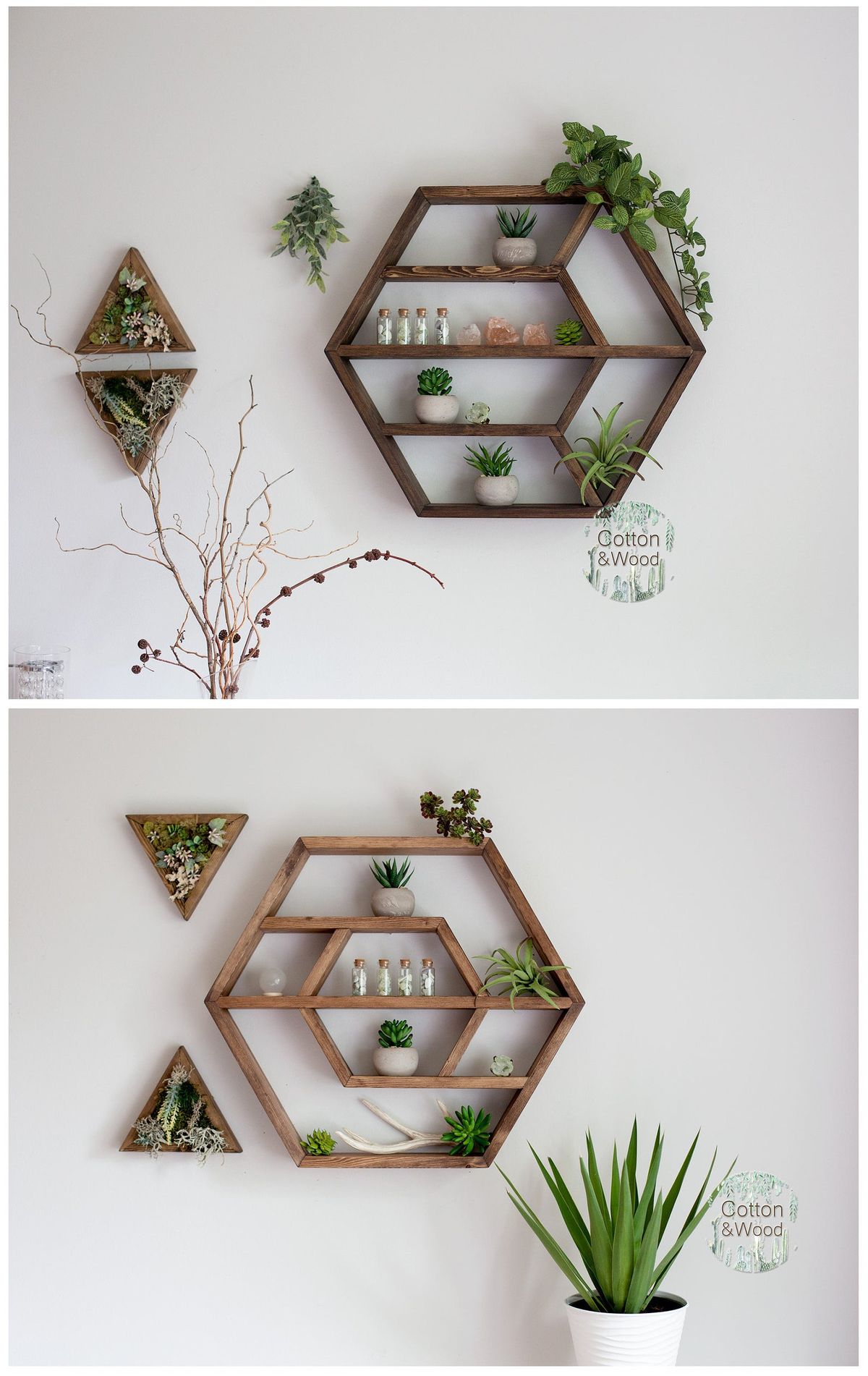 A hexagonal floating shelf is a perfect place to put your mini plants. You can hang it on the wall in your living room or on your balcony.
Wall Planter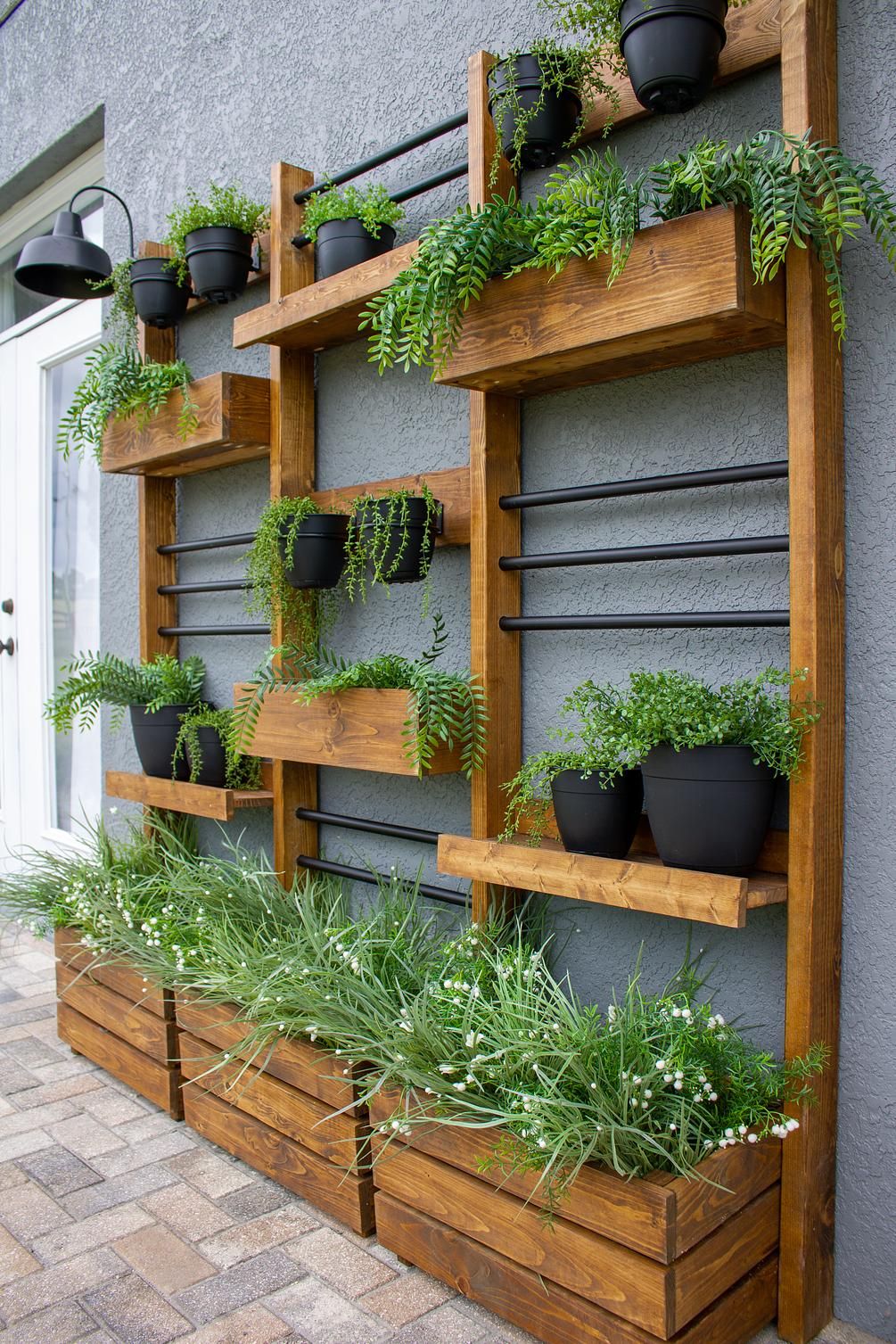 This do-it-yourself wall planter looks good. It is also easy to make it. If you enjoy using your hands and you're skillful with carpentry, give it a try.
Indoor Lavender Plants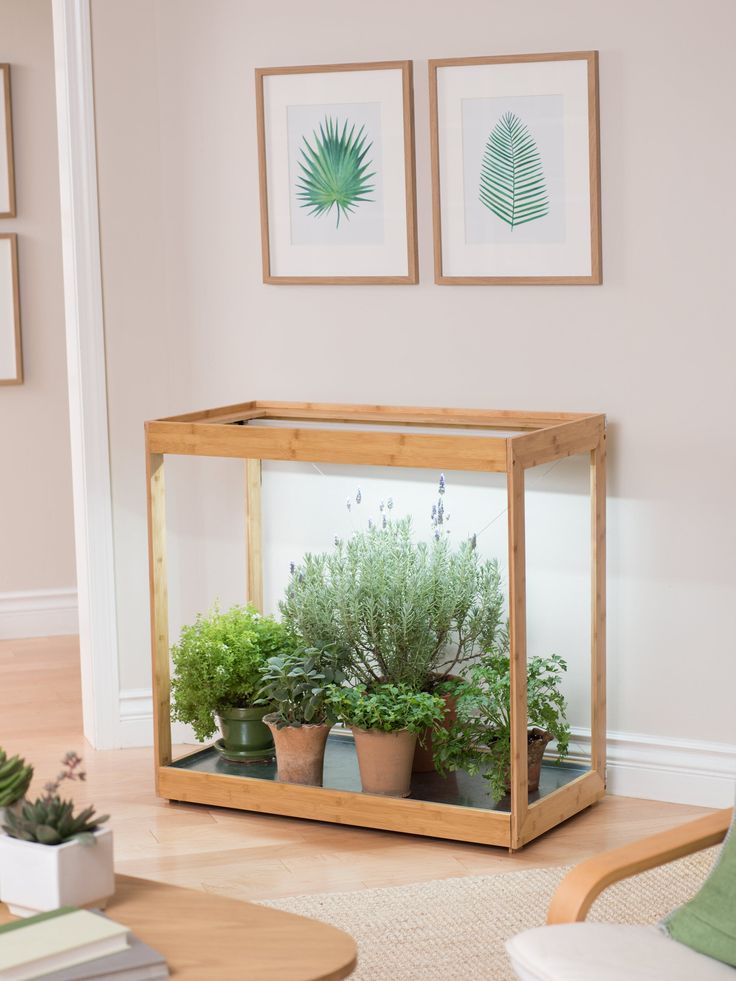 Lavender grown indoors will provide several months of bloom and fragrance. Place the pot with lavender near a sunny window. The scent of this incredible plant has a soothing effect.
Kitchen Herb Garden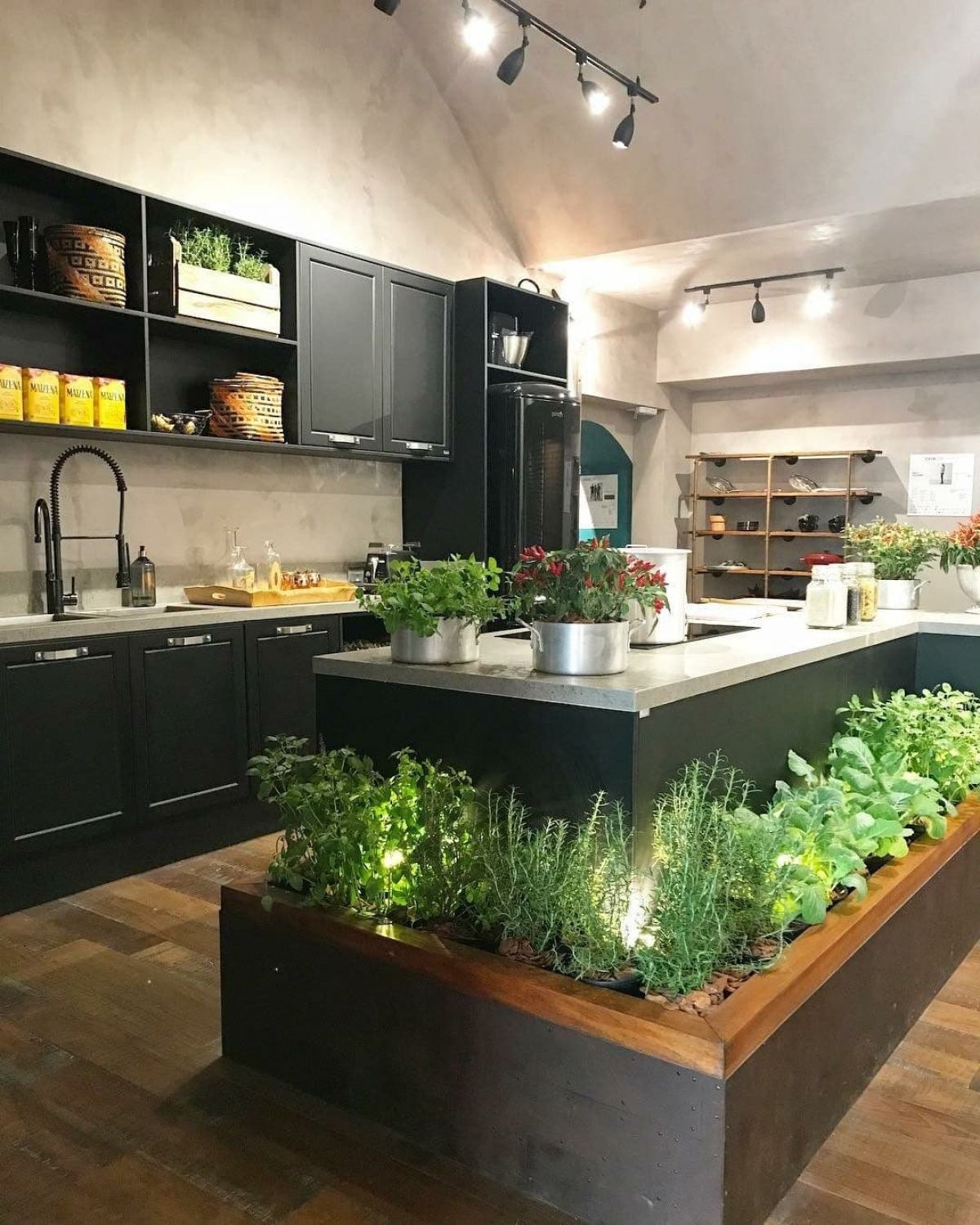 This kitchen garden is not only useful but looks very well with the wooden floor and furniture. You can pick your veggies as you prepare your salad or spice up your dishes with some healthy herbs.
50 Shades Of Green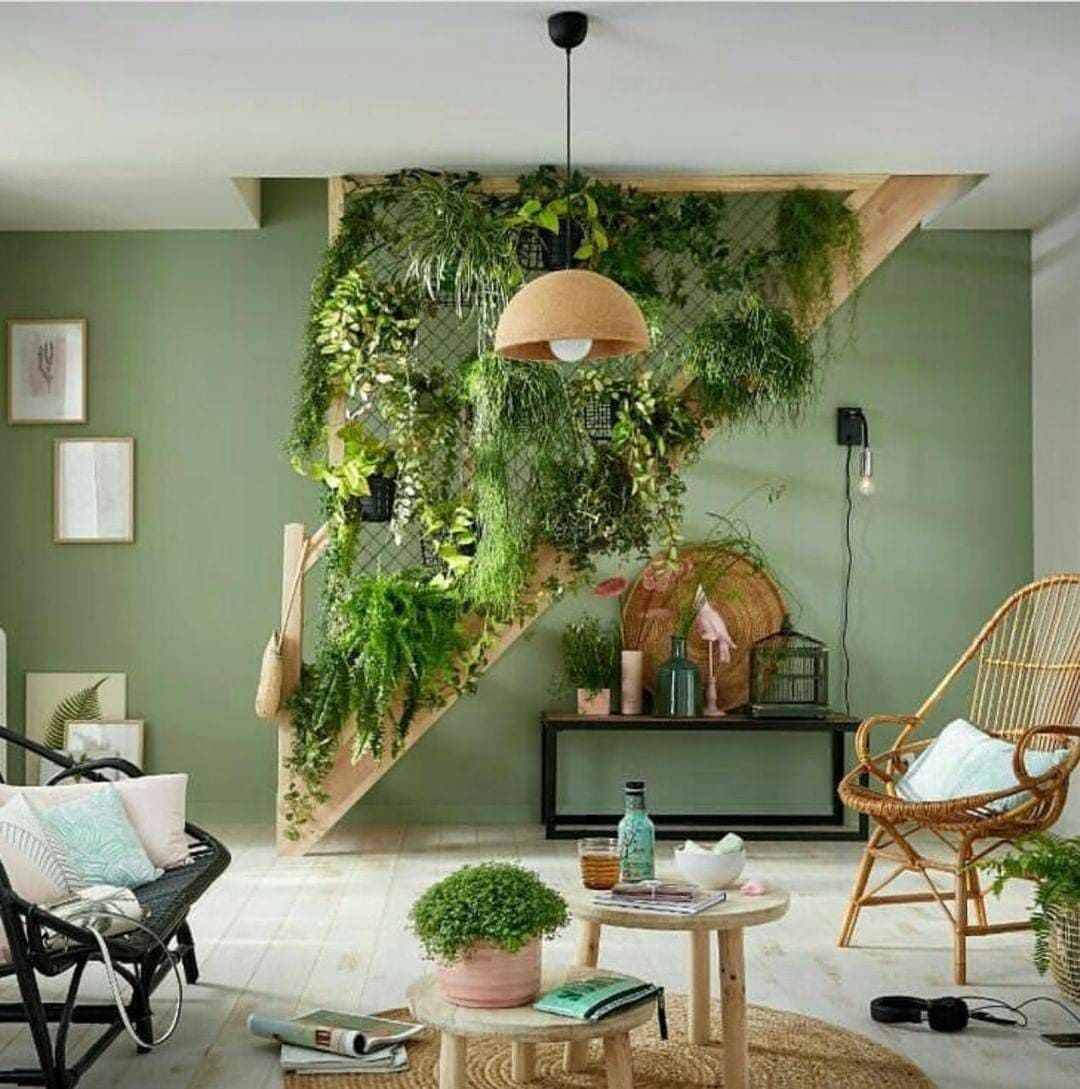 How about a small jungle in your living room? Indeed, this is a good combination of nature and urban interior design.
Plant Growth Under Light Bulbs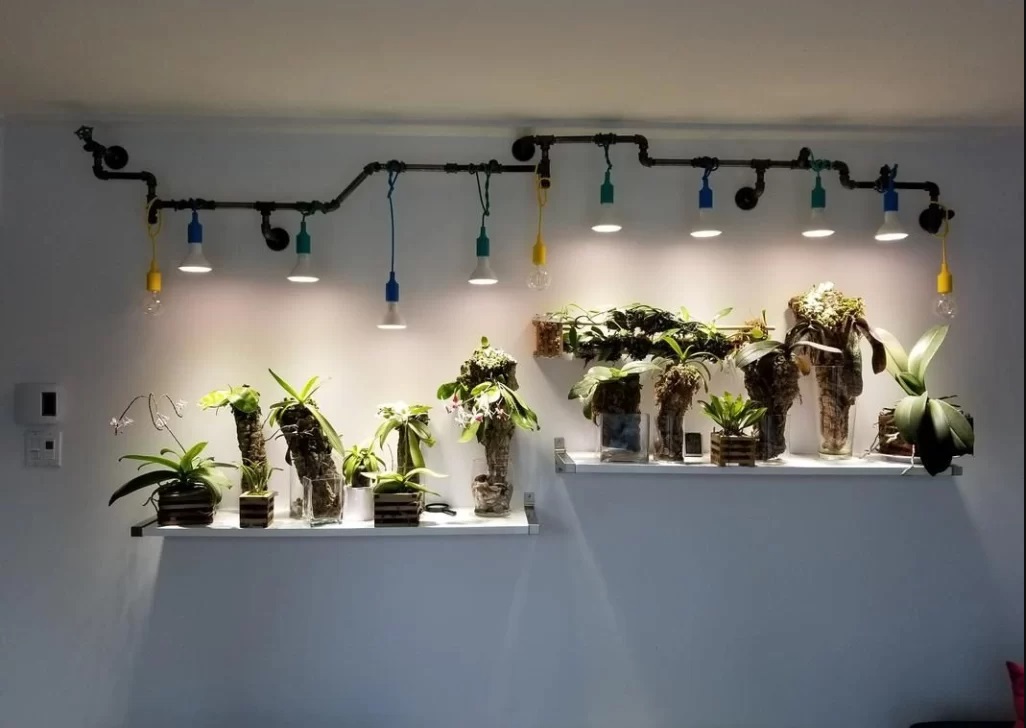 LED grow light bulbs give off full-spectrum light that simulates bright sunlight. They also look great as decor.
Growing Luxury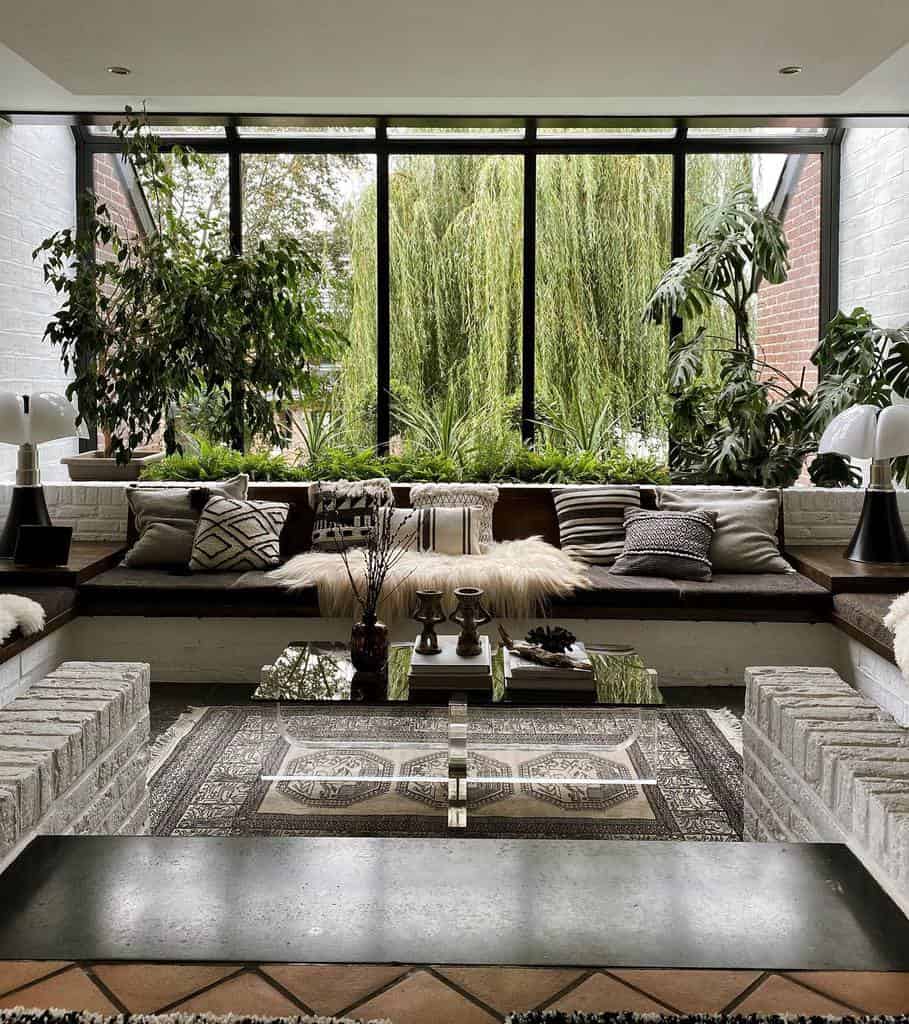 You can also grow your favorite plants inside your home. This design is one excellent idea of how to combine luxury and nature.
A Room To Enjoy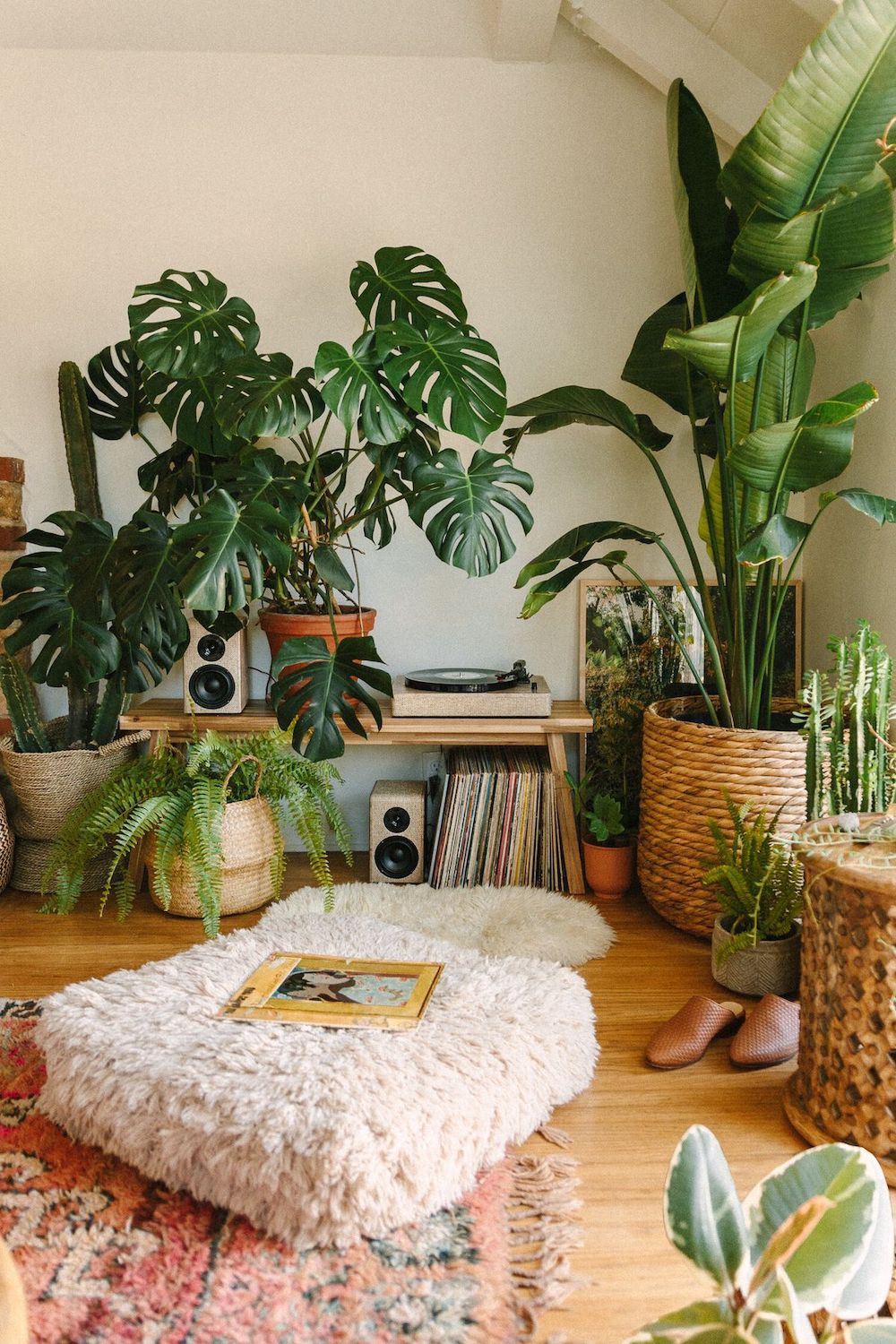 Plants love music. This room breaths freshness. A great place to play your old vinyl records.
A Balcony For Cheering Up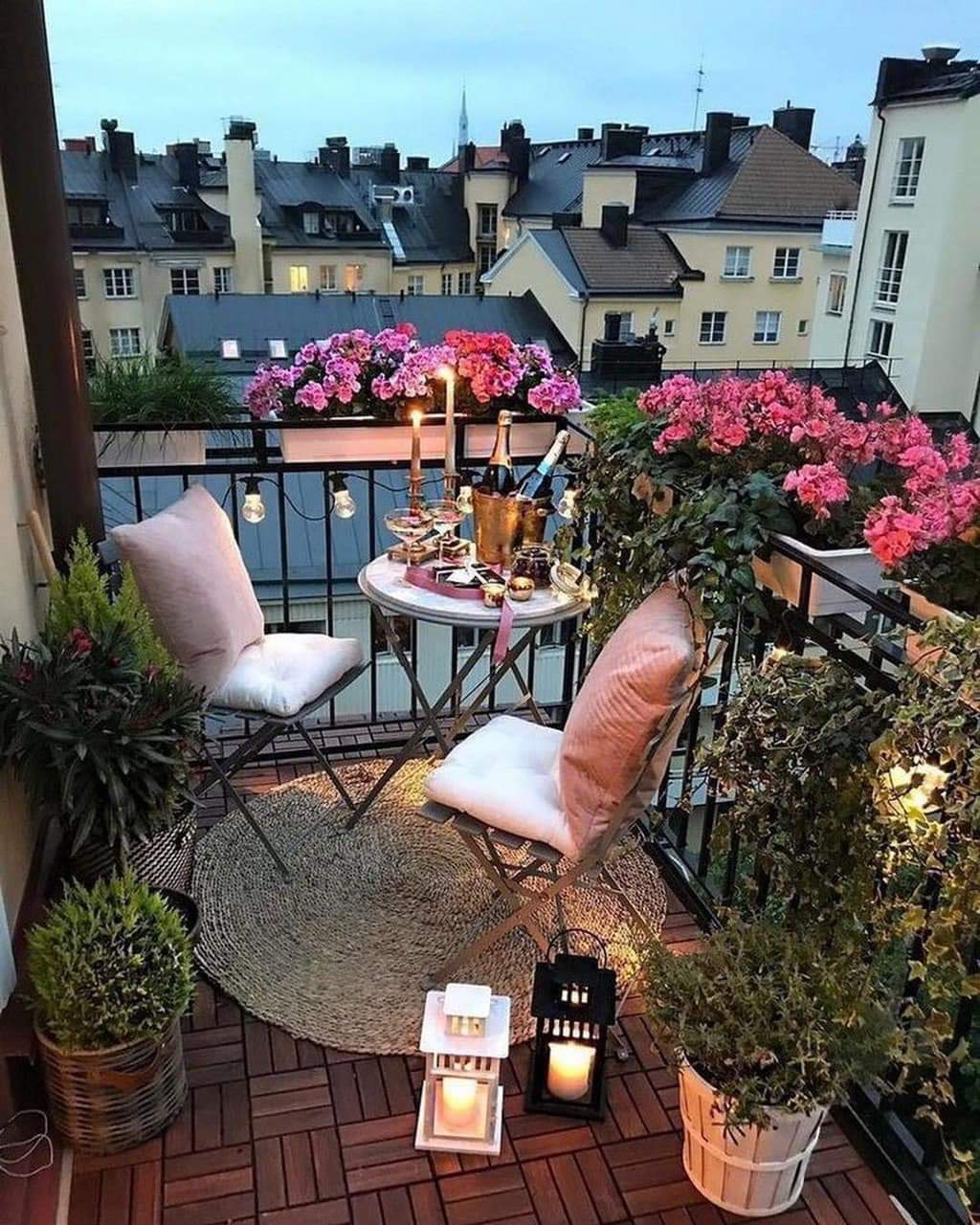 Some wines smell like a garden of different flowers. Besides great aromas blending in this balcony, the concept offers a great combination of green and flowery plants. Wine and candles just add to the romance.
Relax And Enjoy The Balcony
This balcony garden invites you to relax like you are in the heart of a jungle, save from bugs and wild animals. The arrangement of shelves by the wall and pots on the floor makes smart usаge of the space. The lavender plant beneath the feet is a worthy idea with its relaxing smell.
A Showy Green Oasis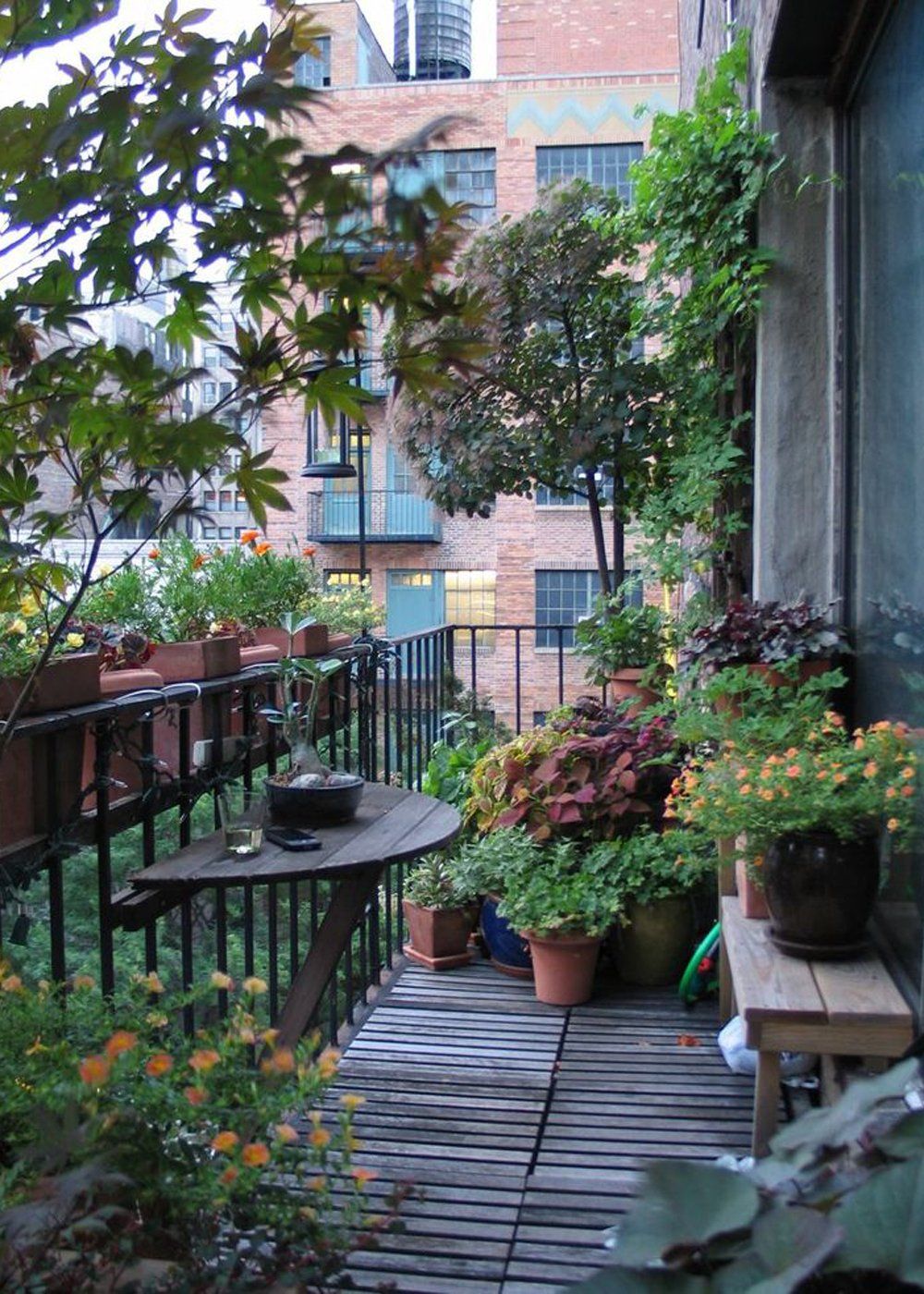 No need to despair if you don't have an indoor home garden. Your balcony can serve as your second home during most of the year: spring, summer, and warm autumn days. Just decorate the space with plants placing them high, low, and middle. Mix flowering varieties with dense leafy plants, and you got your very own garden right outside the balcony door.
Vertical Garden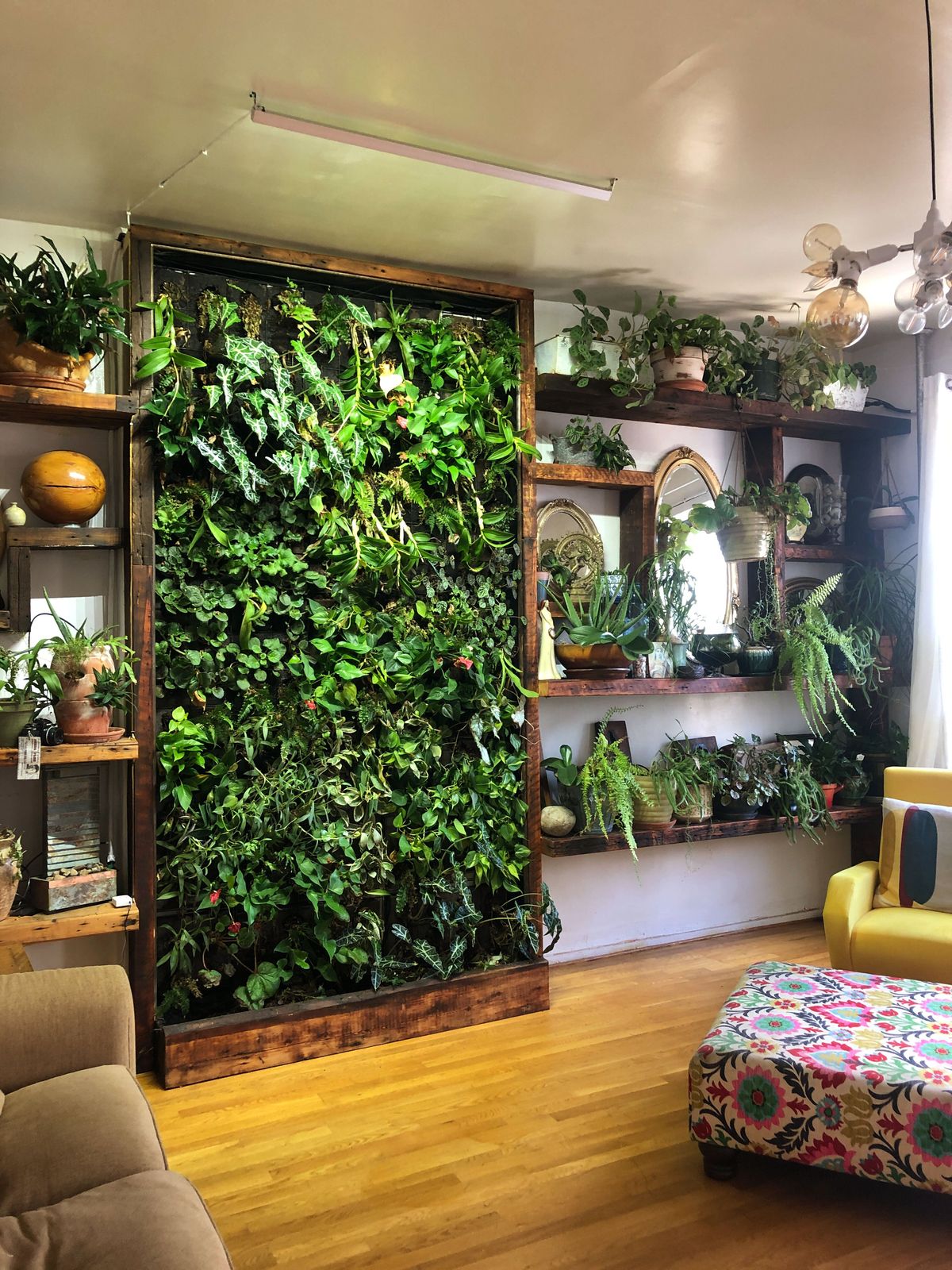 This one is for real passionate plant lovers: a vertical garden design. It is actually quite a simple grid on the wall for growing plants, herbs, and even vegetables.
A Leafy Green Separator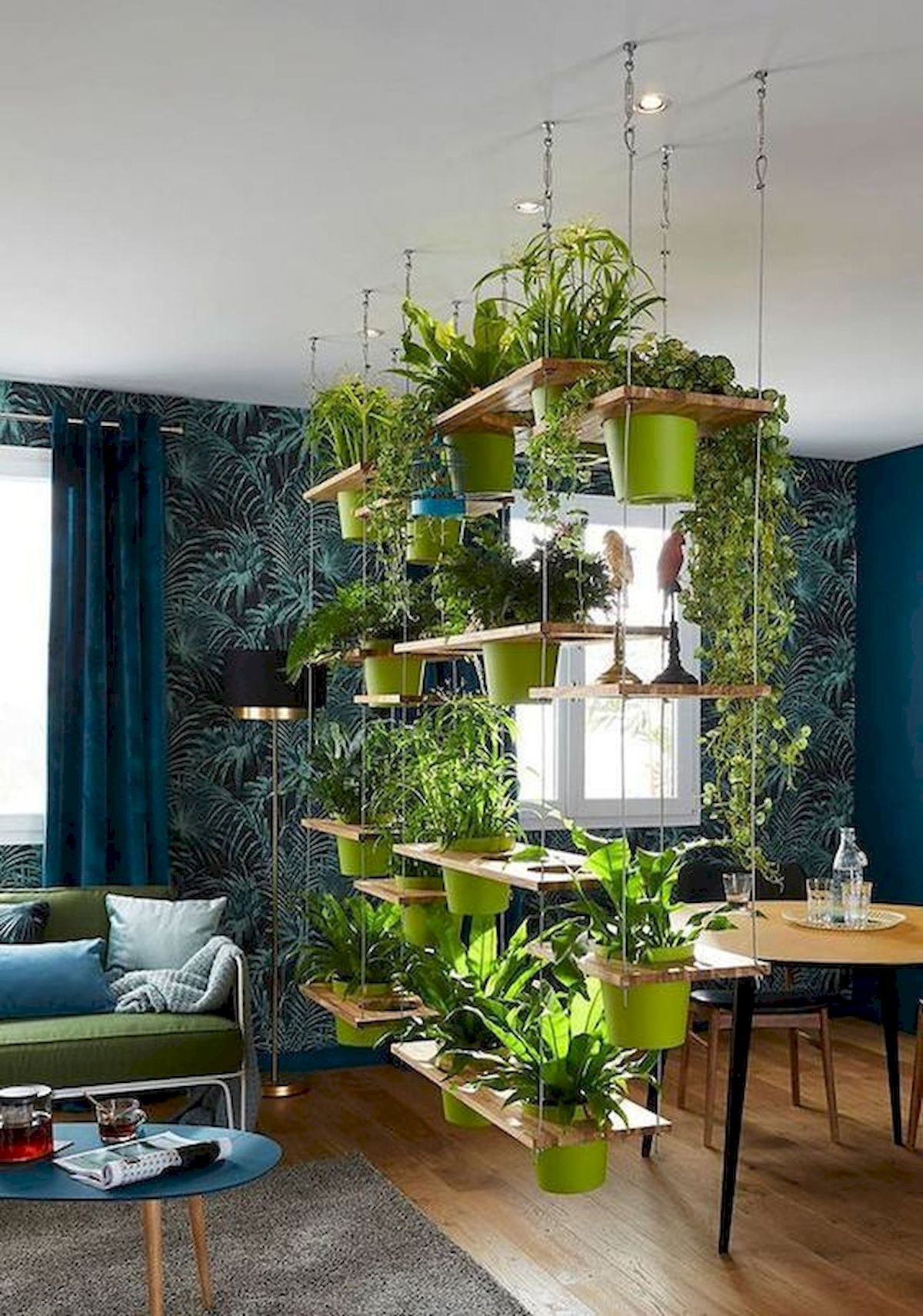 This modern apartment in Michigan uses a great way to separate the dining from the living room. It all looks neat and well organized.
Your Herb Nook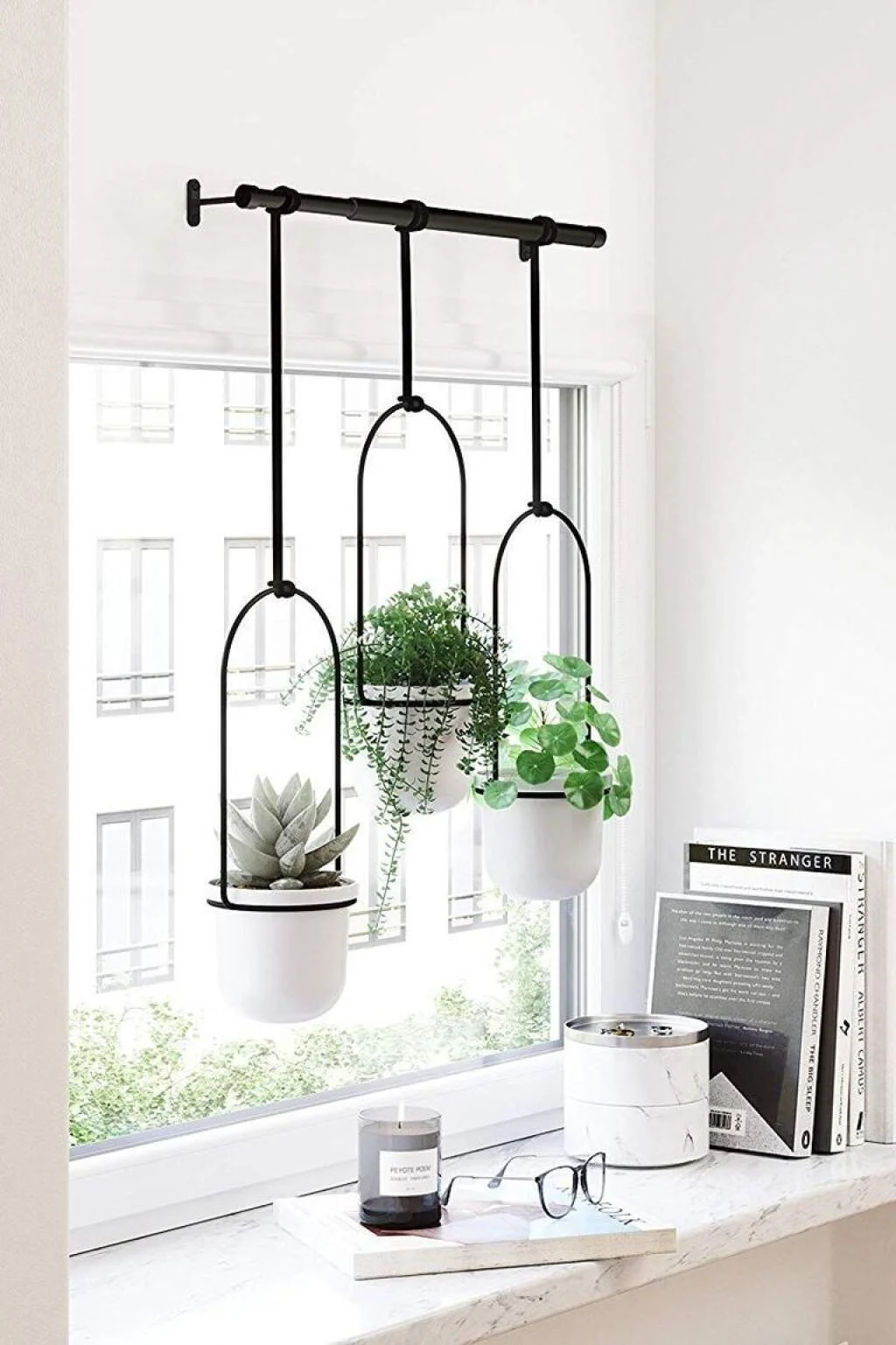 A herb garden will bring your favorite nook to life. This is yet another gardening option. This system enables growing up to six different herbs at a time.
Hanging Bed Surrounded By Nature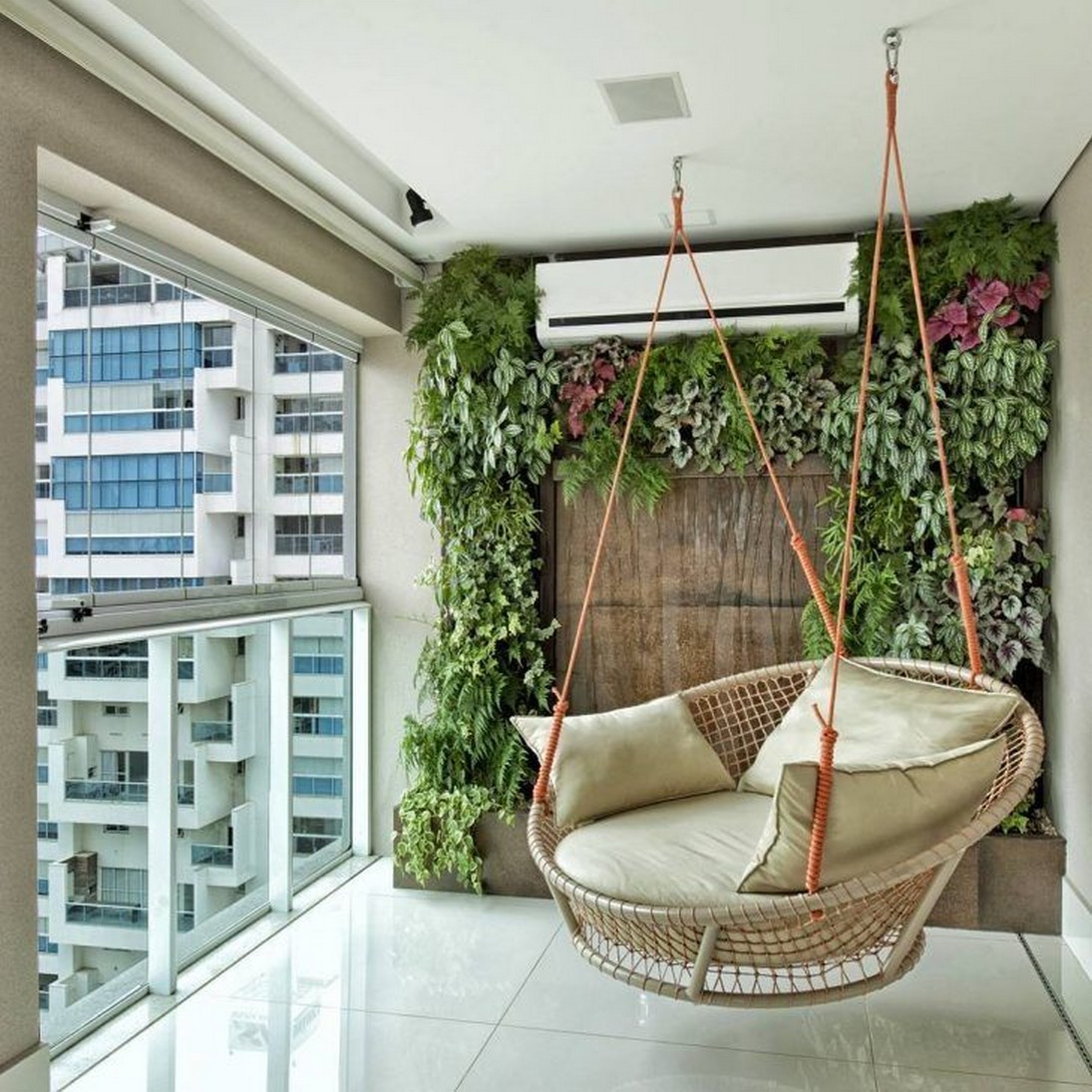 A hanging bed surrounded by natural materials and plants brings the luxury to the next level. Feel like floating midst the woods.
These insights might make you jump onto buying seeds, pots, and plants. That's great. Just have in mind several issues. Use as many plants as you feel comfortable taking care of. Another matter of consideration is the growing medium of the plants. Using dirt from your outdoor backyard is not the best idea for indoor gardening. Buy already prepared bags with a substrate. Some plants might attract bugs, which is not a very pleasant situation. And lastly, ask yourself: How many plants are too many. I remember when my mother turned one whole room into a kind of greenhouse, with plants on the table, on the floor, and on the bookshelves. There's a low possibility for some health issues due to too many plants. However, they do produce carbon dioxide overnight. Moderation is a virtue. Feel free to 'steal' from some of the ideas above, and let us know by leaving a comment below!