If you're like us, your ideas for wedge-shaped under the stairs look like a mess of mismatched shoes, plastic boxes, and umbrellas. In the event that this sounds like it is, it's time to make the most of that space. People often wonder what to do with the space under their stairs. Every home could use more of it. It's good that the space under a staircase is often overlooked. It's a good place for drawers and cabinets. We've come up with some creative and weird ideas for you to try and put that empty space to good use.
The best staircase ideas usually have the storage under the stairs covered. You'll never again just throw things under the stairs. There are many practical and affordable shelving options, as well as a lot of incredibly luxurious, temperature-controlled wine cellars.
Depending on where the stairs are in your house, you can use the space under them in a variety of ways, both functional and beautiful, by following these 15 ideas.
A Cozy Little Nook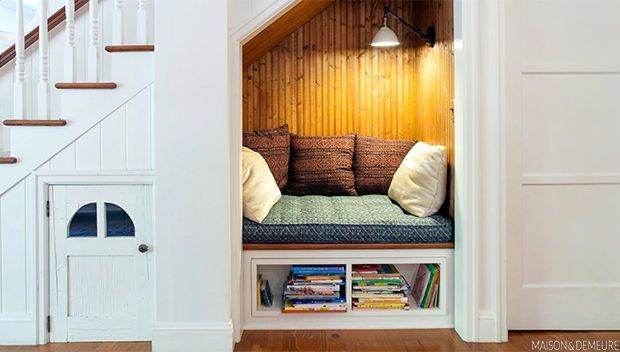 The space under the stairs is just right for a comfy bench and a bookshelf that you can read. Add fluffy pillows and a lamp, and you have yourself the best place to read in the world.
Making A Closet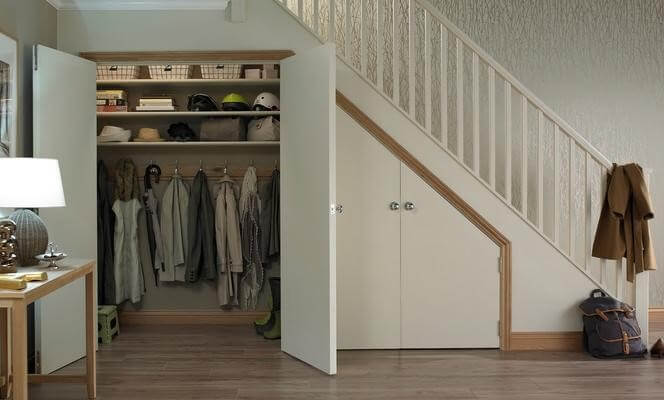 Creating additional storage space is always a good use for spandrel, but what you store could change its look a lot. A closet can be made when the stairs are around a bedroom or bathroom.
Converting It Into A Bookshelf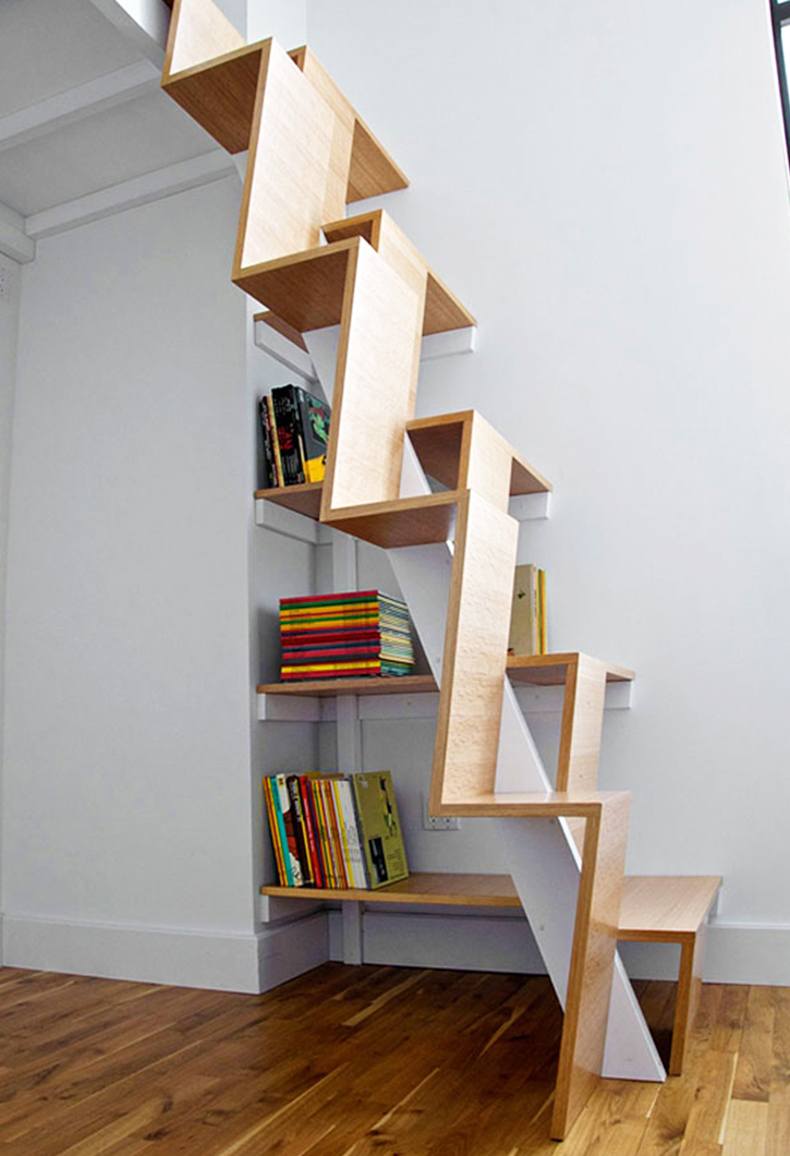 When the stairs are in or near the living and drawing rooms, a bookshelf seems like a good idea. It makes the room feel more like a home, and it also makes use of the empty space to add some thought to the decor.
Shoe Rack Spot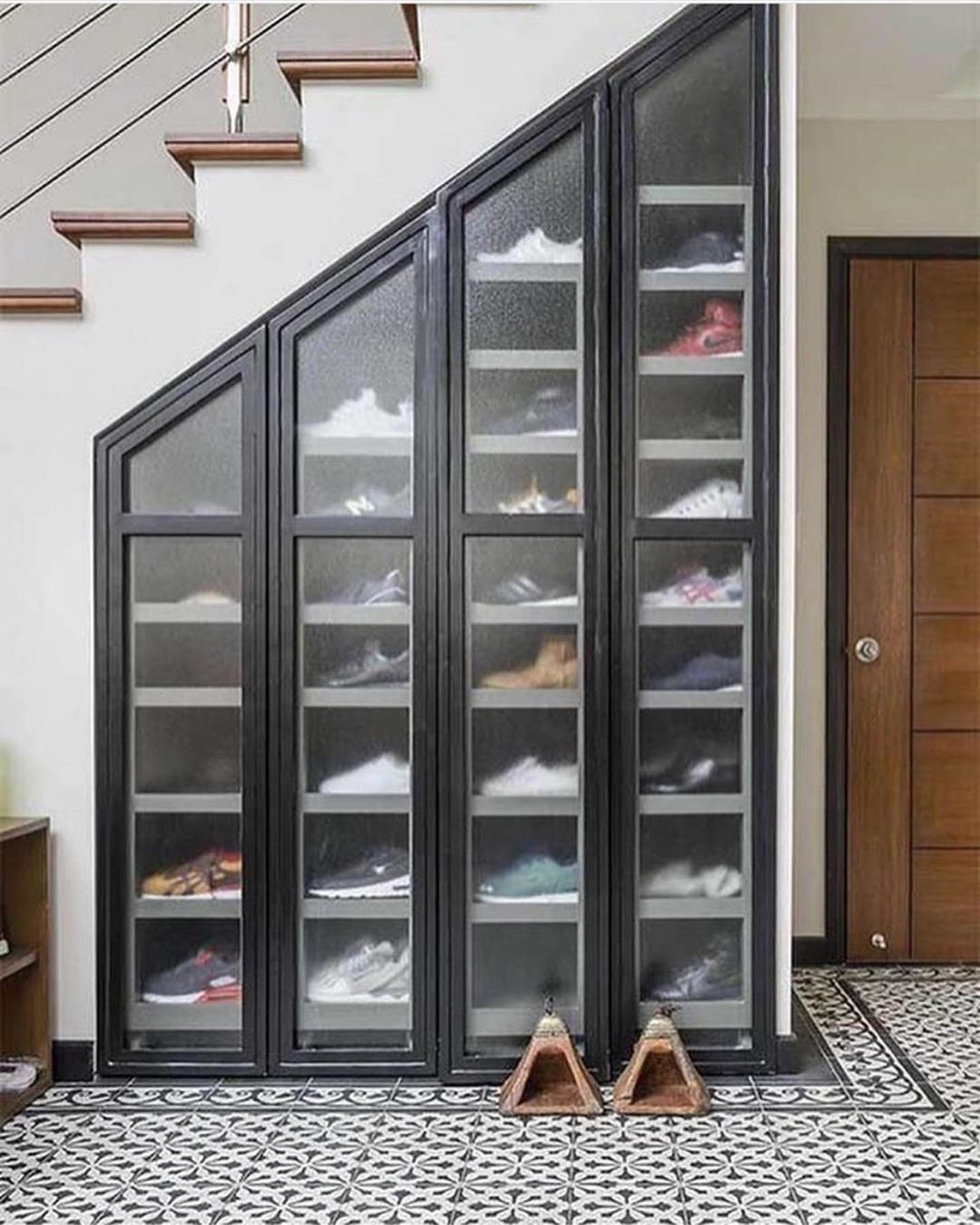 This is the best choice for steps near the front door because the spandrel used as a shoe rack maximizes space. Further division and roll-out cabinets can help you get the most out of your storage. Photo: Pinterest.com https://www.pinterest.com/pin/418623727838820323/
Washing Machine Area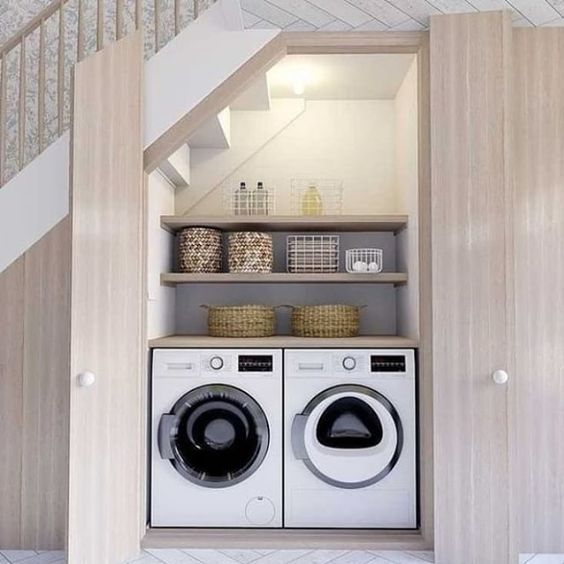 When the stairs are near the utility and service area, this is a good option for a laundry room. It has enough space for a washing machine and a few storage cabinets. It also stays hidden while giving you an extra room to organize other stuff in it.
Organizing It Into A Bar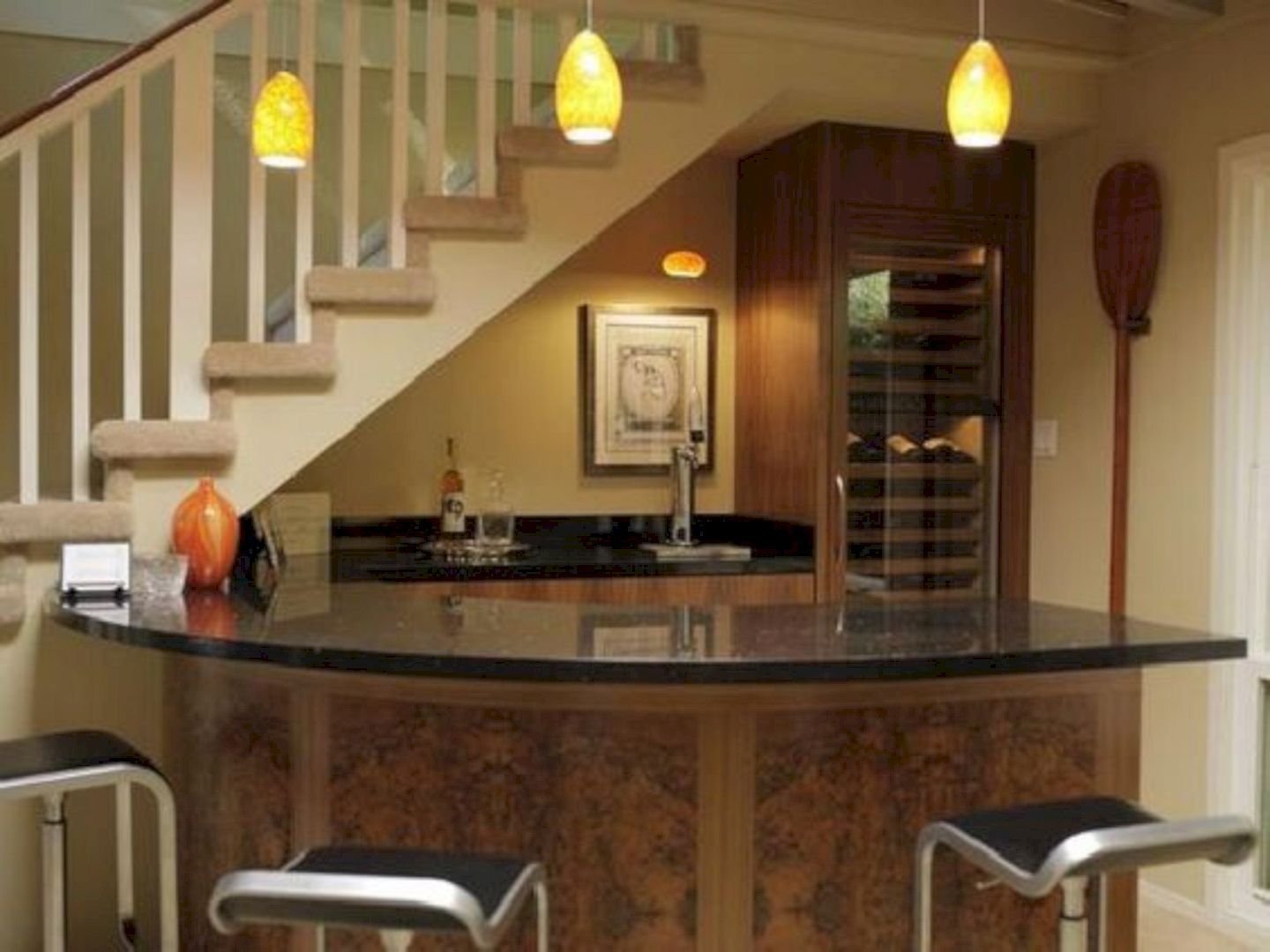 If you want to make a bar in your house, the spandrel is a good place to put it. Who doesn't like having a bar in their house?
Pet House Area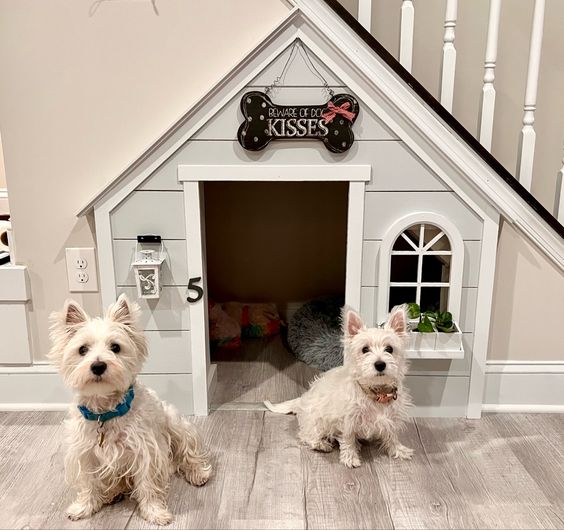 Another great idea would be giving your pets a small corner of your home for themselves. It's a good place for your dog to live if you don't have a lot of space on the outside where you can build them a house.
Bathroom Under The Stairs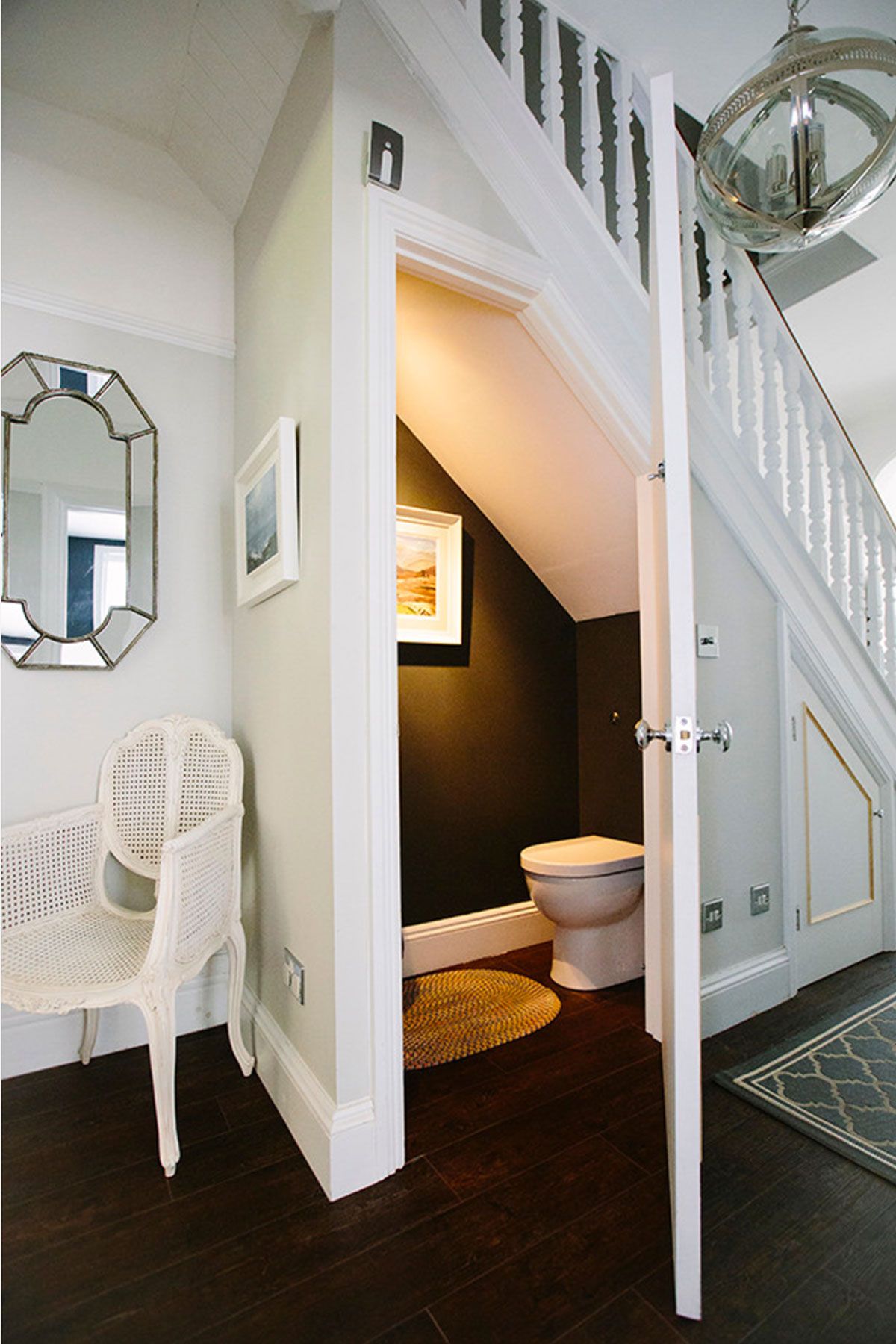 A wacky idea would also be putting a bathroom right under the stairs. With the right planning and design, a powder room can be put and fit very well here. This helps keep the privacy of the house the same.
Phone Call & Charging Area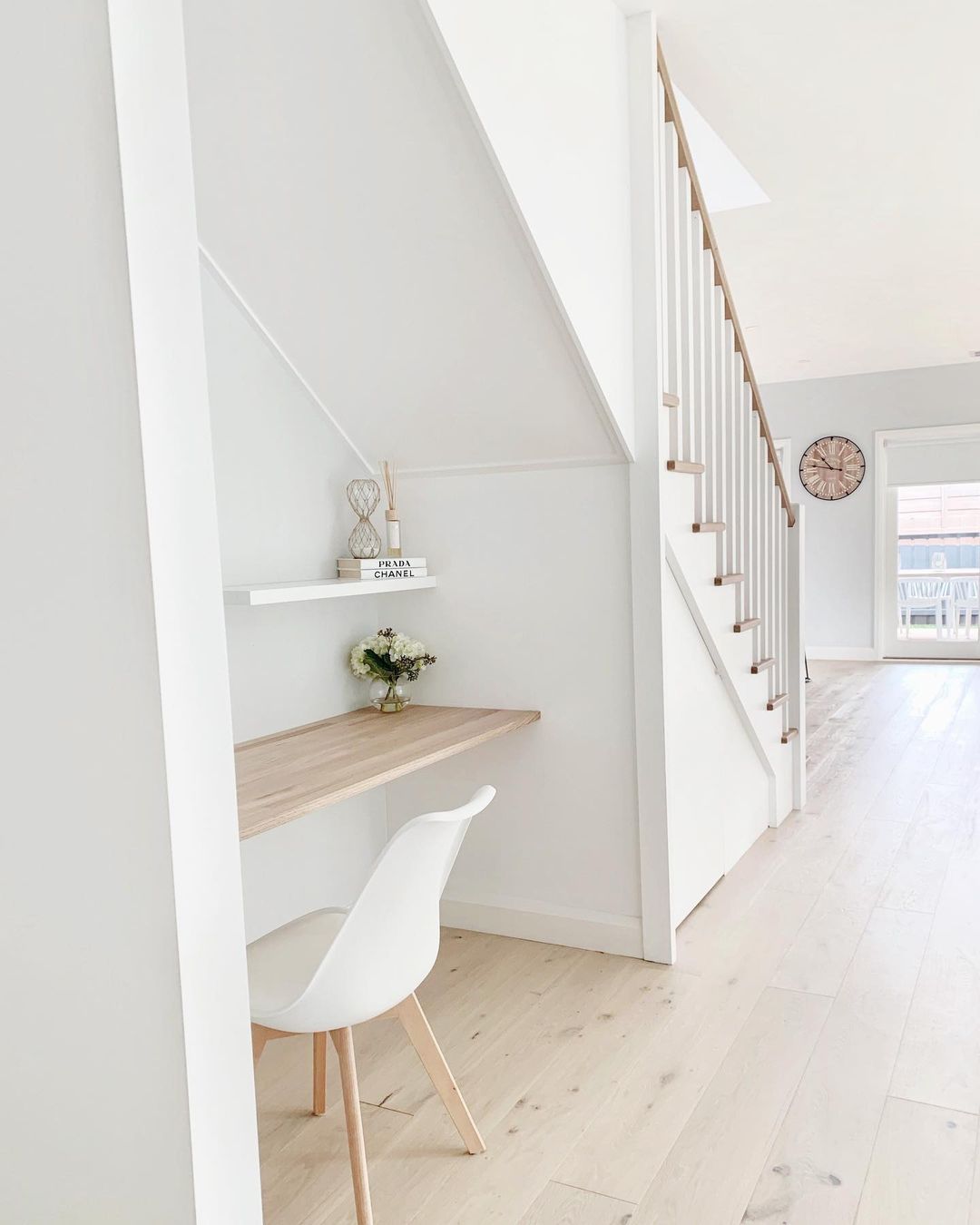 Need a quiet place in your home to answer the phone? This is what you need. Calls can be made in the area under the stairs. In this case, if you don't have a landline phone, this area can be used as your home's charging station for phones, smartwatches, and other electronics.
Private Study Area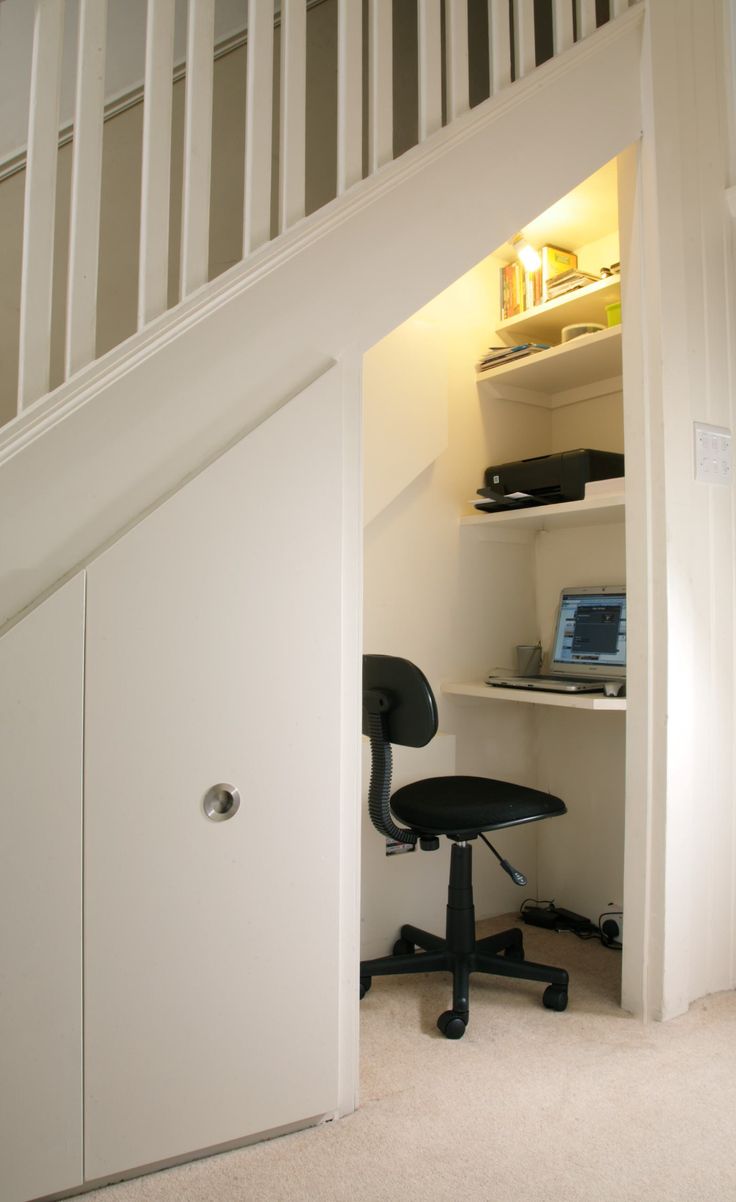 A secluded study area or a little personal study space can be made. You can change its design based on the angle of the stairs in the house. This will guarantee you a spot for working on a project, studying for important exams, or anything else you might need privacy for.
A Compact Wine Cellar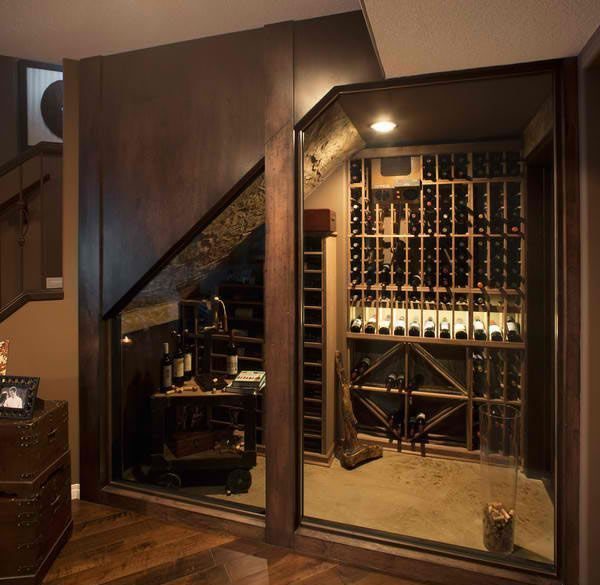 Make a whole wine cellar if you have space under the stairs and enough wine. Small but separate: It can have glass walls and a door. Glue wall-mounted shelves to the walls, and if you have enough space, put some on the floor. Add more lights to the whole room.
A Simple Cupboard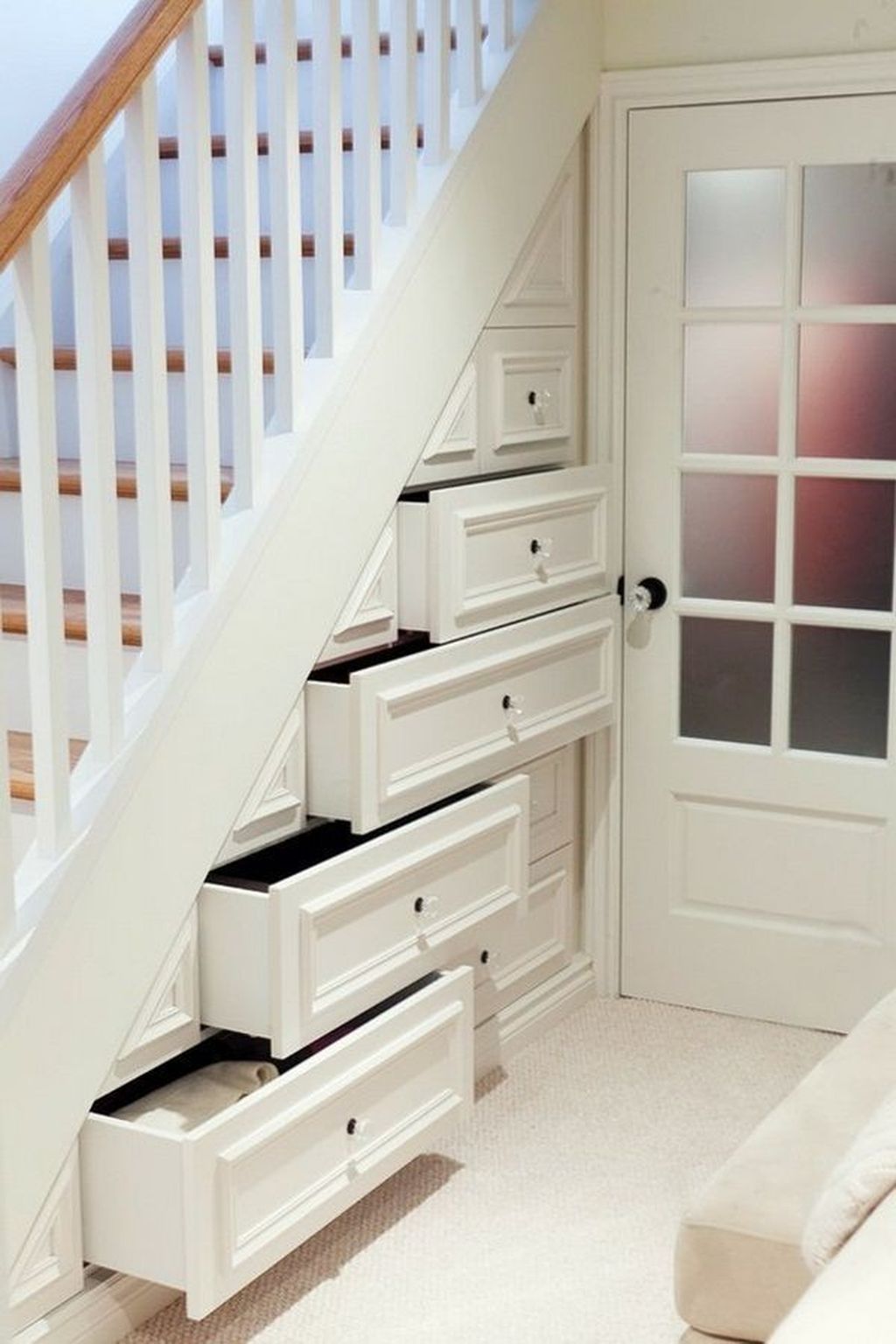 These extra compartments can be used for anything your family needs, like a place to keep craft supplies, sports equipment, or kitchenware. A very simple and useful solution.
Seating Area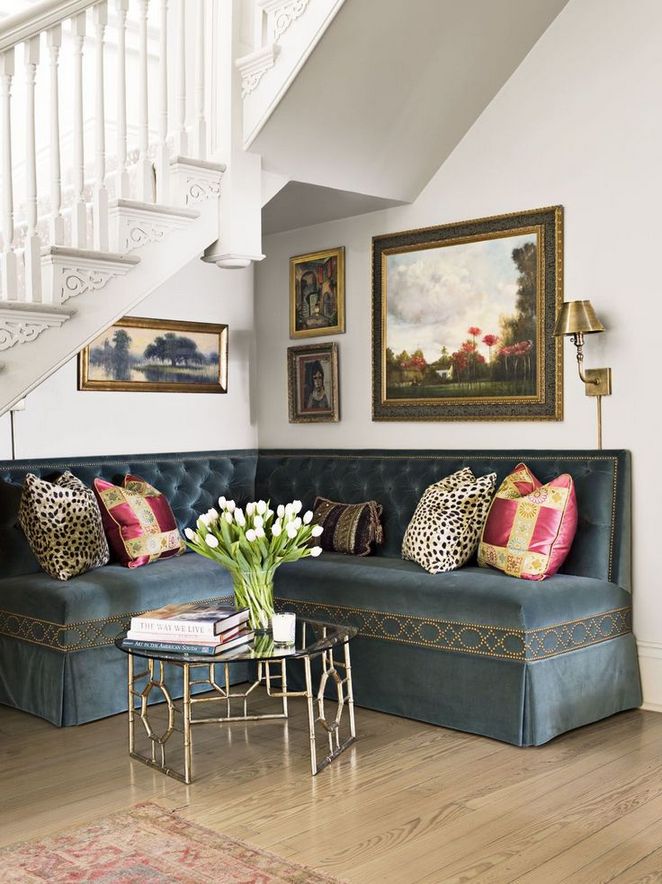 Take an example from this person and use this spot to make a little chill area just for you. The living room can also be used as a place to host guests and relax with friends if your home doesn't have one.
Add A Little Bit Of Art To It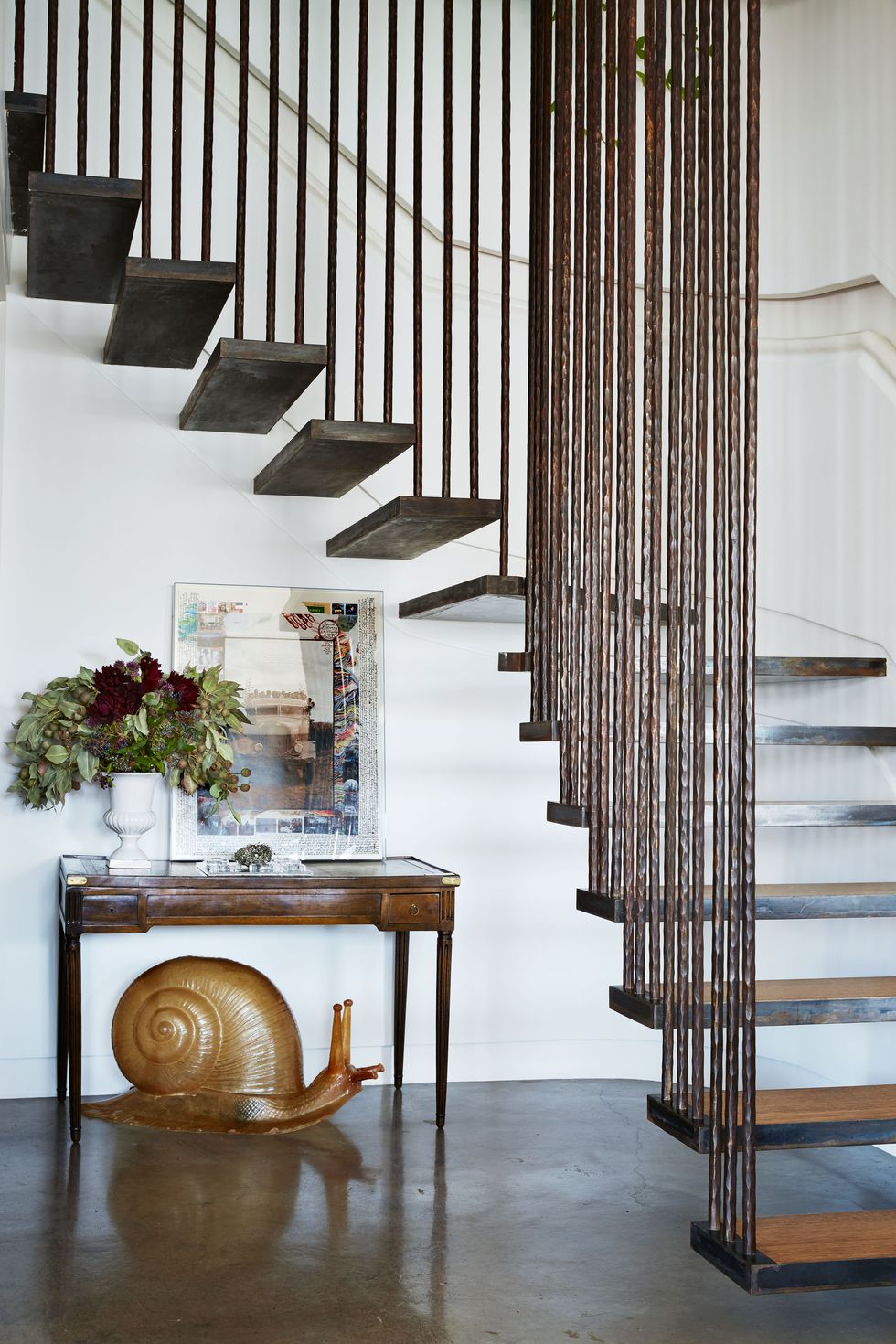 A piece of art or a silly object can add a burst of energy to your room without having to do anything useful, like store things like clothes or shoes. You can also use a painting to add some color to your hallway/living room.
Conceal Your Storage With Panels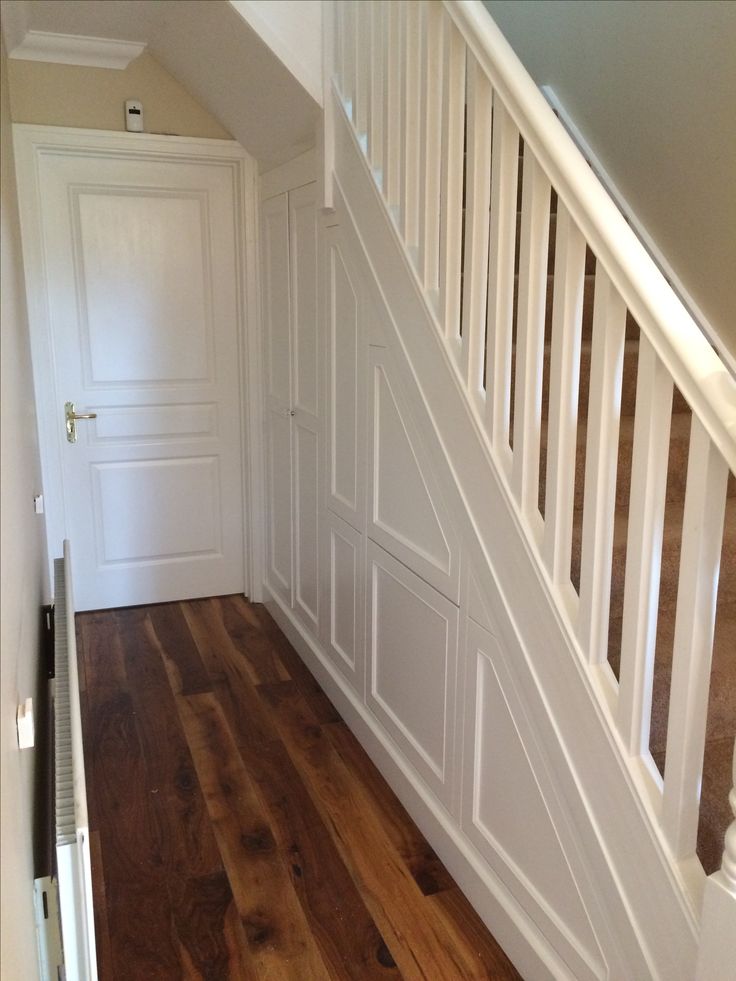 To hide your storage under the stairs, you can use paneling to make it look like it's not there at all. Not only does this add character and make a nice design feature, but it also hides the edges of the doors so that you're making something beautiful out of a useful thing. This idea also works well if you want to match paint colors with other wood surfaces in your room to make it look like it all fits together.
These are just a few of the many ideas you could come up with for making the most of the space under the stairs. We always say that in DIY and home improvement, there is only one thing that can stop you, your imagination.
There are many ways in which you can use the space under the stairs. If you have your own ideas for how to use this space, or if you have examples of any of the ideas we've talked about above, then please share them with us! See what other people have done with it!
If this project has made you want to change the space under your stairs in your own home, don't be afraid to show us how you did!