It's always a game of space in real estate. Spiral stairs and Murphy beds are common apartments space savings, but what exactly is a Juliet balcony?
"O Romeo, Romeo, wherefore art thou Romeo?" Juliet ponders on the famous Romeo and Juliet balcony scene. These small balconies take up very little room on the outside, and their structure's design and size are similar to the small platform she stands on in the play. If you've ever been perplexed by this romantic-sounding amenity, thank Shakespeare for the concept of a "Juliet balcony."
Juliet balconies are often long and narrow outdoor platforms accessible through glass doors or huge windows. Juliet balconies are not big protuberances by definition. They could just be a few feet or even inches long. It's sometimes possible to stand on them, and the larger can even accommodate a couple of outdoor chairs. The smallest, on the other hand, can't even contain a plant, let alone a person, and are mostly used to visually open up the space. For safety reasons, they are always bound by railings or a barrier. Also, for aesthetic reasons, the railings might be fairly ornated.
What are the advantages of having a Juliet balcony, then? What's more, how can you make the most of your available space? There's no denying that a Juliet balcony is smaller than a "full" balcony, but there's no consensus on how big (or small) one should be—unless there's simply no platform extending from the building at all. Then it's a Juliet balcony for sure.
So, if you are keen on using the space wisely, and still want a balcony, take a look at these ideas below, and choose the one that suits you the most.
Classic Balcony with Pink Flowers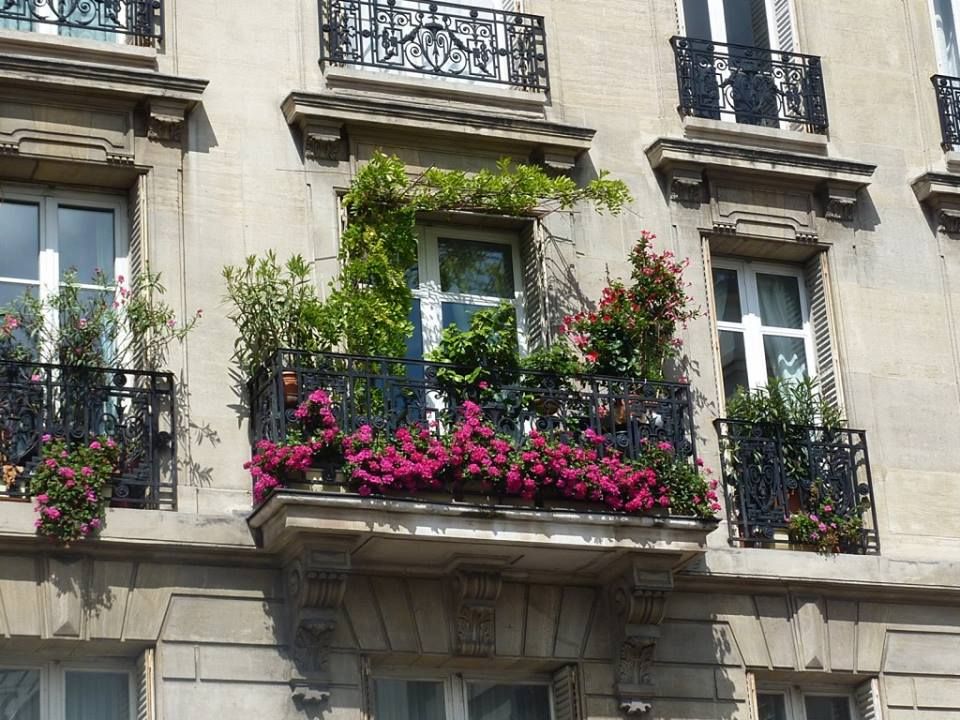 Juliette balconies are classic since they were originated a long time ago. So, this one is a remnant of old age and deserves to be decorated with these wonderful pink flowers to break the gloominess of the background. Besides, flowers are the only thing that can fit into this balcony.
Modern Glass Balcony
This modern balcony with a glass fence is something very stylish and unique. Although it may be a bit more expensive, it's certainly worth the money and the value it brings to the house that possesses it. Simple, elegant, stylish. That's all you need. The green trees are only a bonus to the overall look.
Simple White Railings Balcony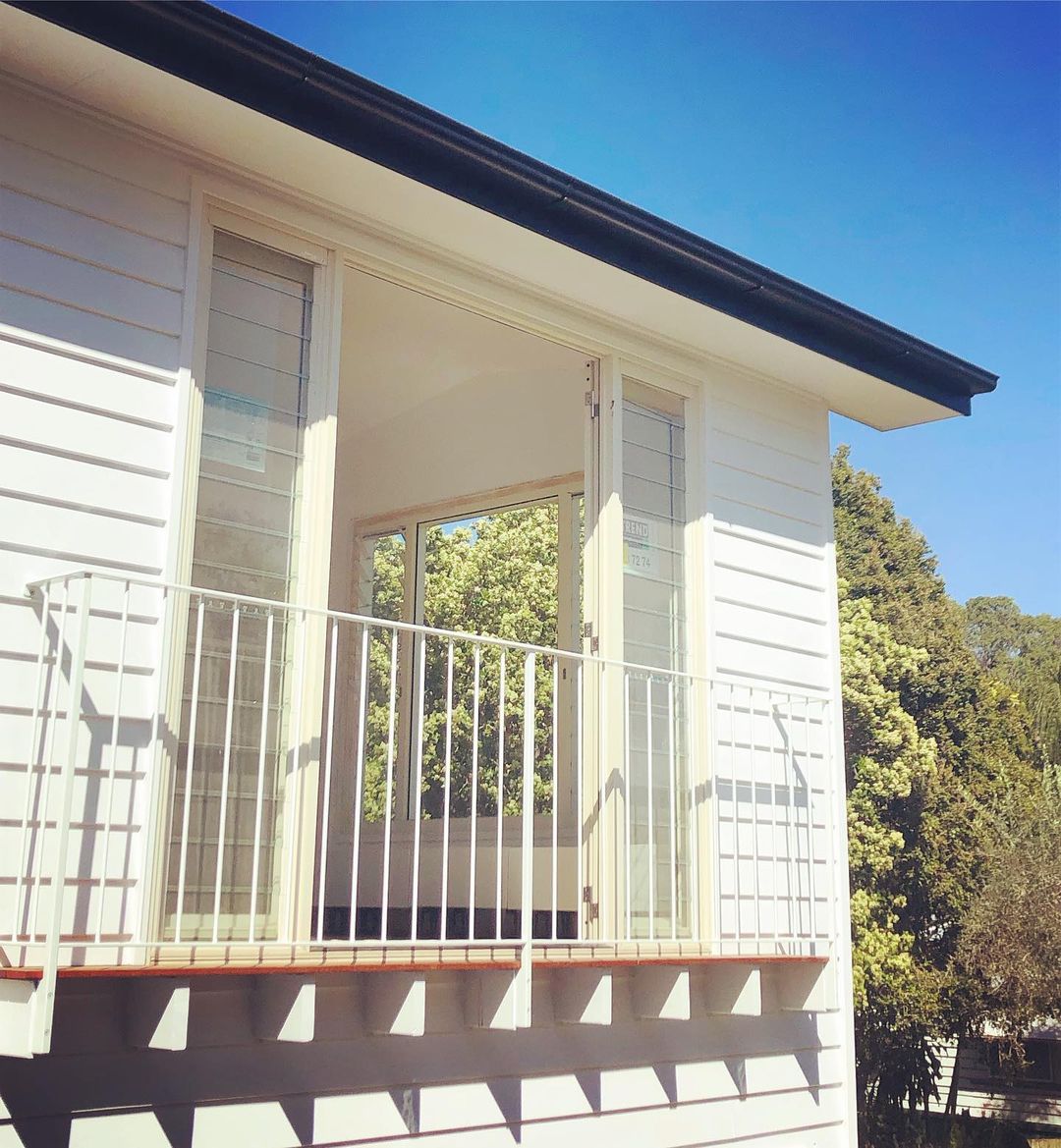 Sometimes all you need are simple white railings to make yourself a balcony. Classic, vintage, simple, yet practical, and simply elegant balustrade for your new cottage cabin, right there where you'd feel most comfortable. Big enough to keep you safe, and small enough to let the sunshine in.
Ivy Surrounded Balcony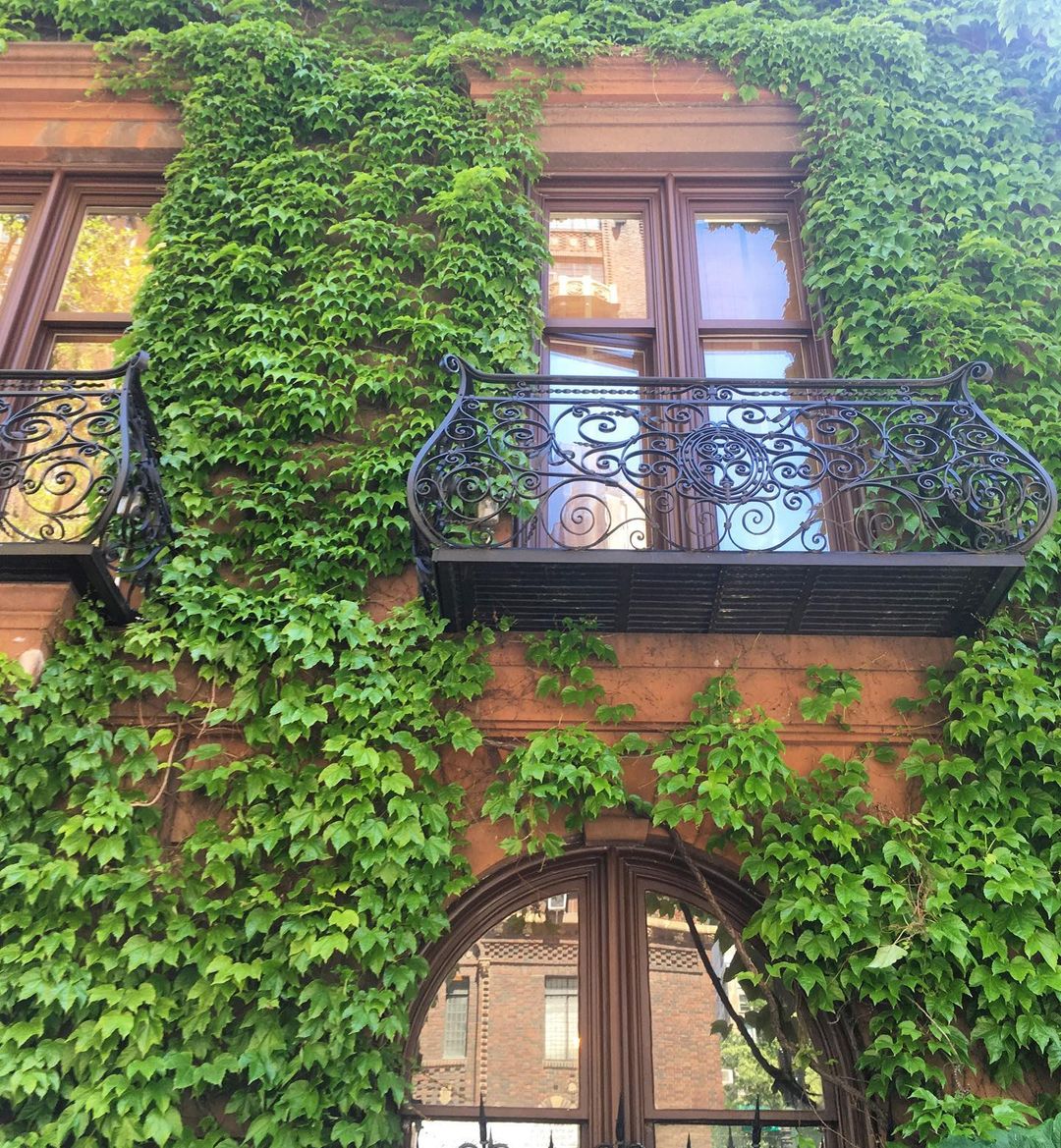 Greens around a balcony are always a great idea. So, if you ever thought that some tree in the yard or beside the front door might damage the balcony, have a look at this. Ivy is a very useful plant for these kinds of ideas. It simply wraps around the structure of the house, surrounding any balcony or window that gets in its way.
Juliette Balconies Blended in the Structure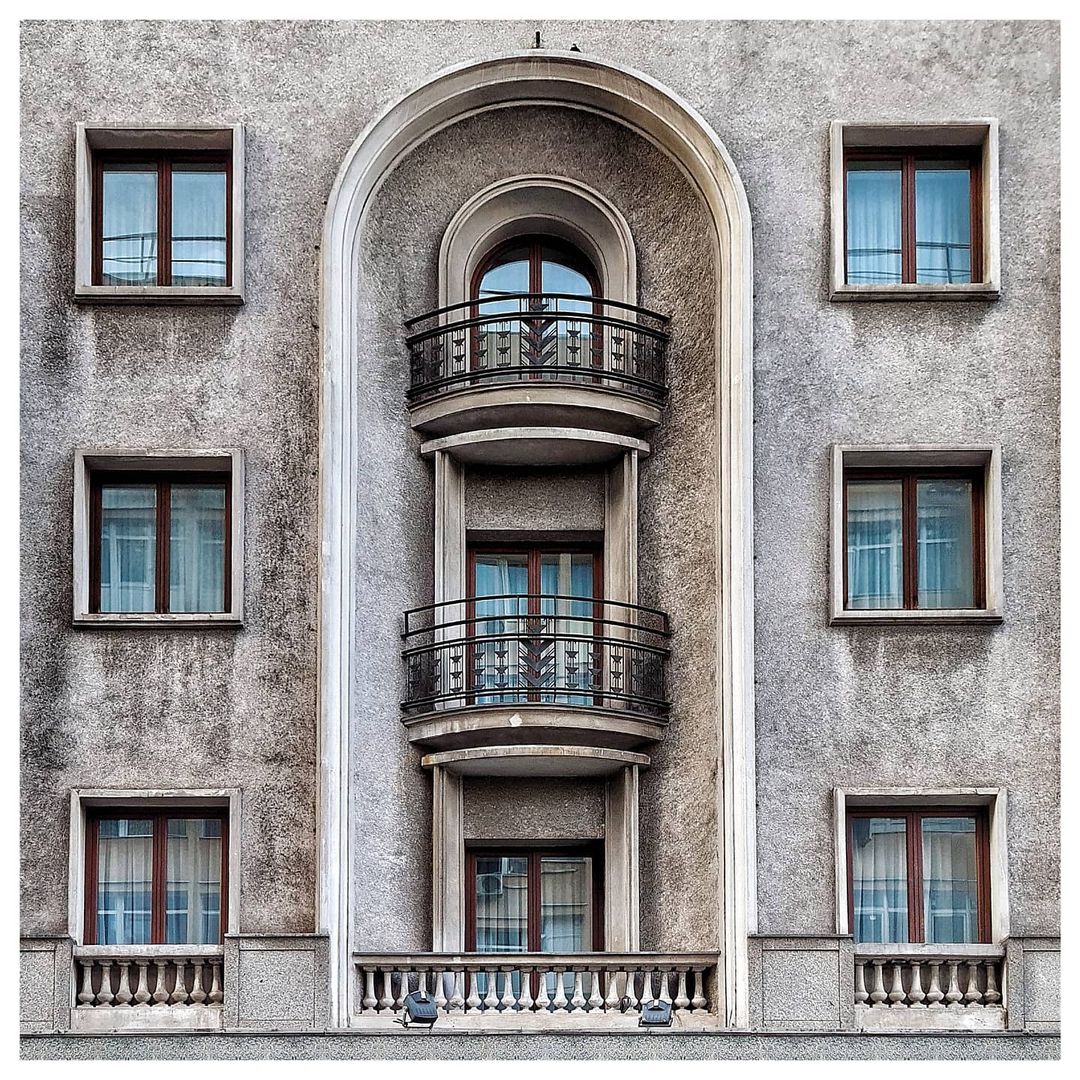 If there is a niche on one side of your house, you can wisely use the space creating a balcony in it. In this photo, you can see how every floor is enriched with a Juliette balcony to incorporate all the available space and give the building a new fresh look.
Upper Blue Cover Balcony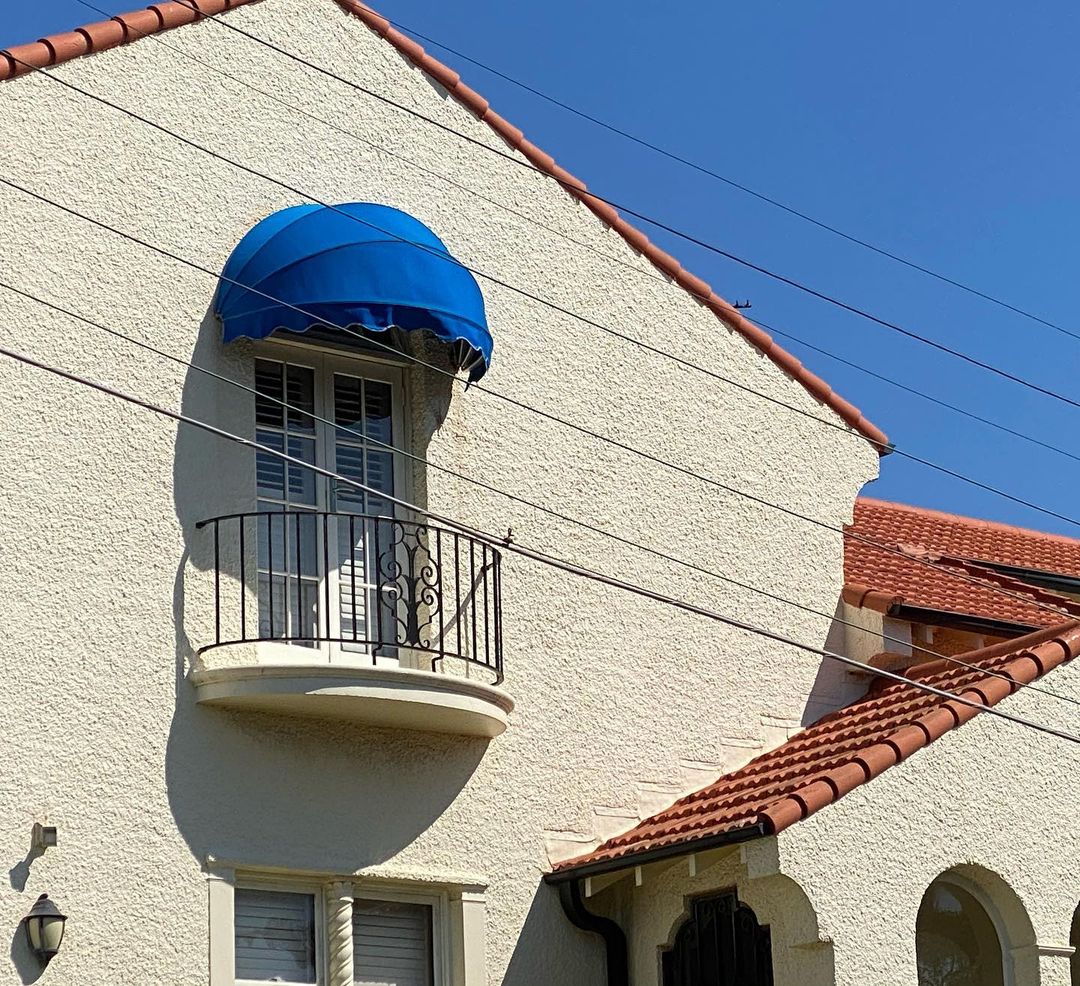 Maybe the initial design of the house was not made to have a balcony, but after building the house, you realized that it will be good to have one on the upper window over the main entrance. So, a Juliette balcony is the perfect solution. It's small enough not to burden the house, and still large enough to let the much-needed light into the room. To avoid the blasting sun in the summer, you can add a blue cover that will give you enough shade and still let the light in.
Attic Balcony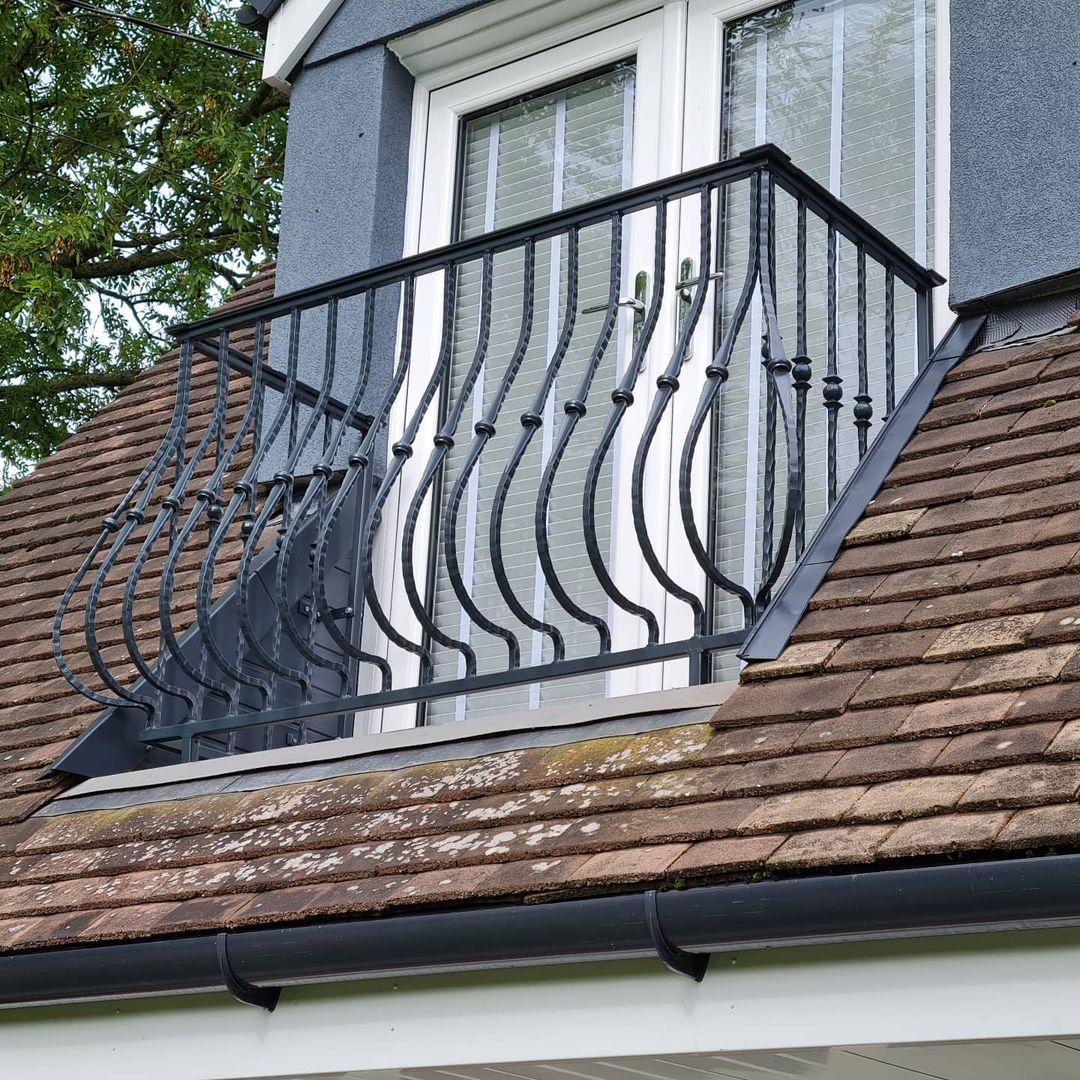 Your attic room deserves a good window and a great balcony. But, since you can't put a platform on the top of the roof, a Juliette-style balcony is a perfect solution. Choose a bit extravagant railings to suit the style of the house, and make sure you secure them well. The balcony will look perfect.
Cottage Balcony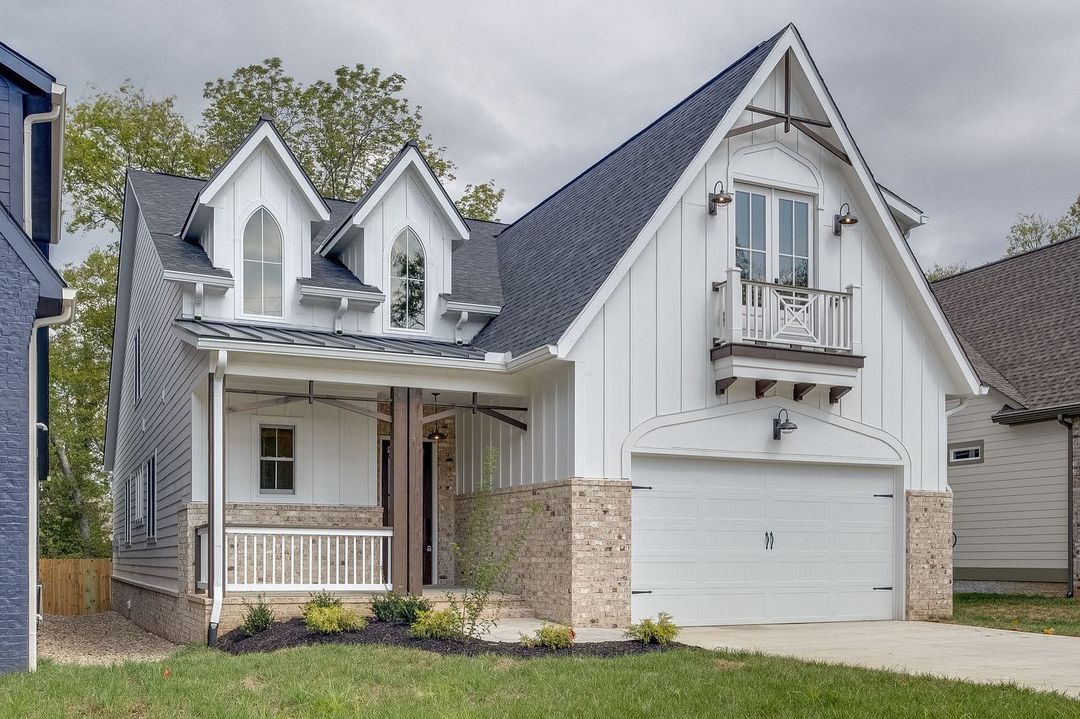 To decorate your cottage house, think about this lovely Juliette balcony over the garage door. It will make the room bigger from the inside, and give a nice touch to the outside. Besides, your wall will not look dull. Only make sure you use the same or matching pattern with the rest of the house.
Patterned Railings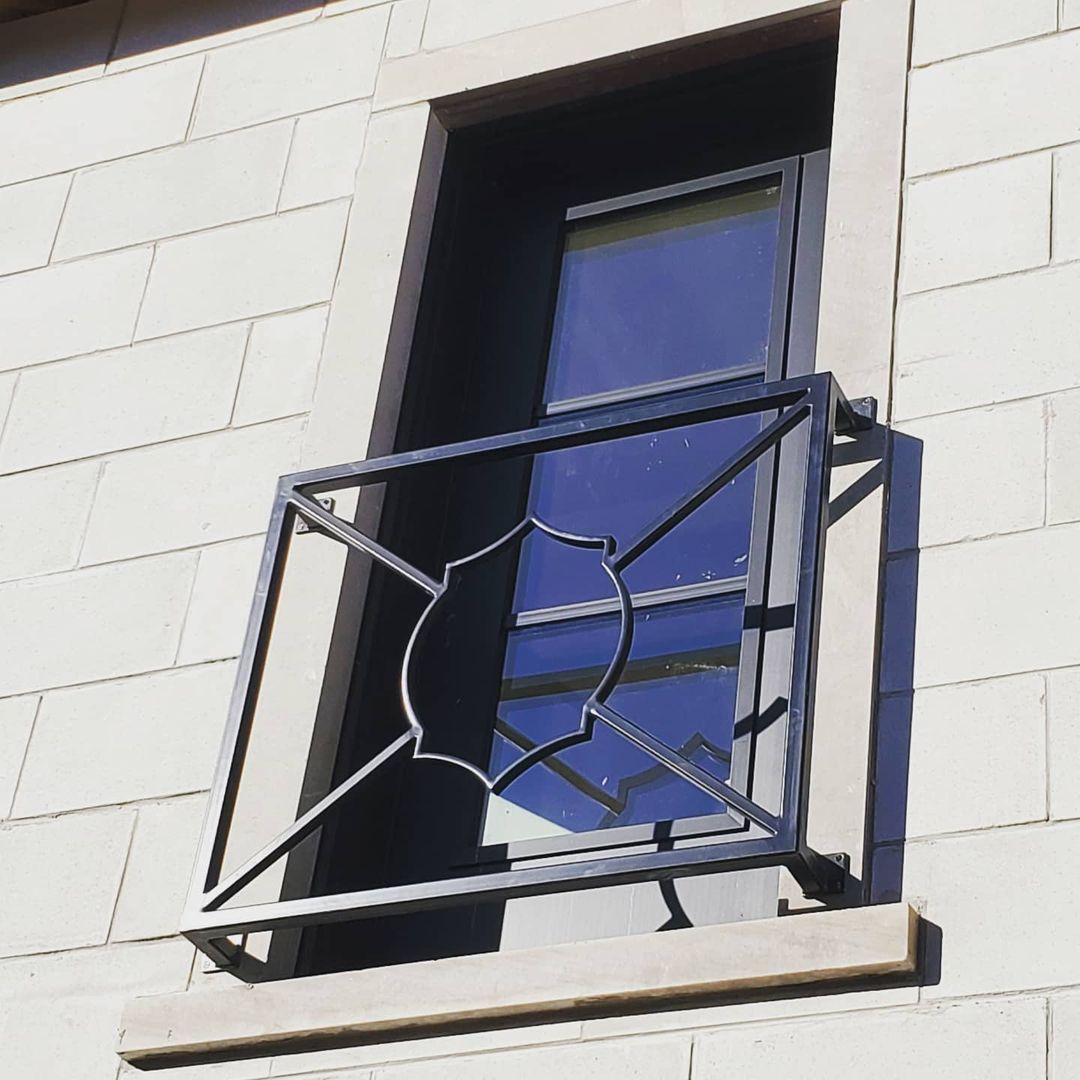 Modern houses are usually striving to get more an inside space than burden the house with balconies. That's why, this simple, yet patterned railings will do the trick. It will create a Juliette balcony, and give the building a modern touch in the exact same style as the surrounding modern area.
Fenced by Glass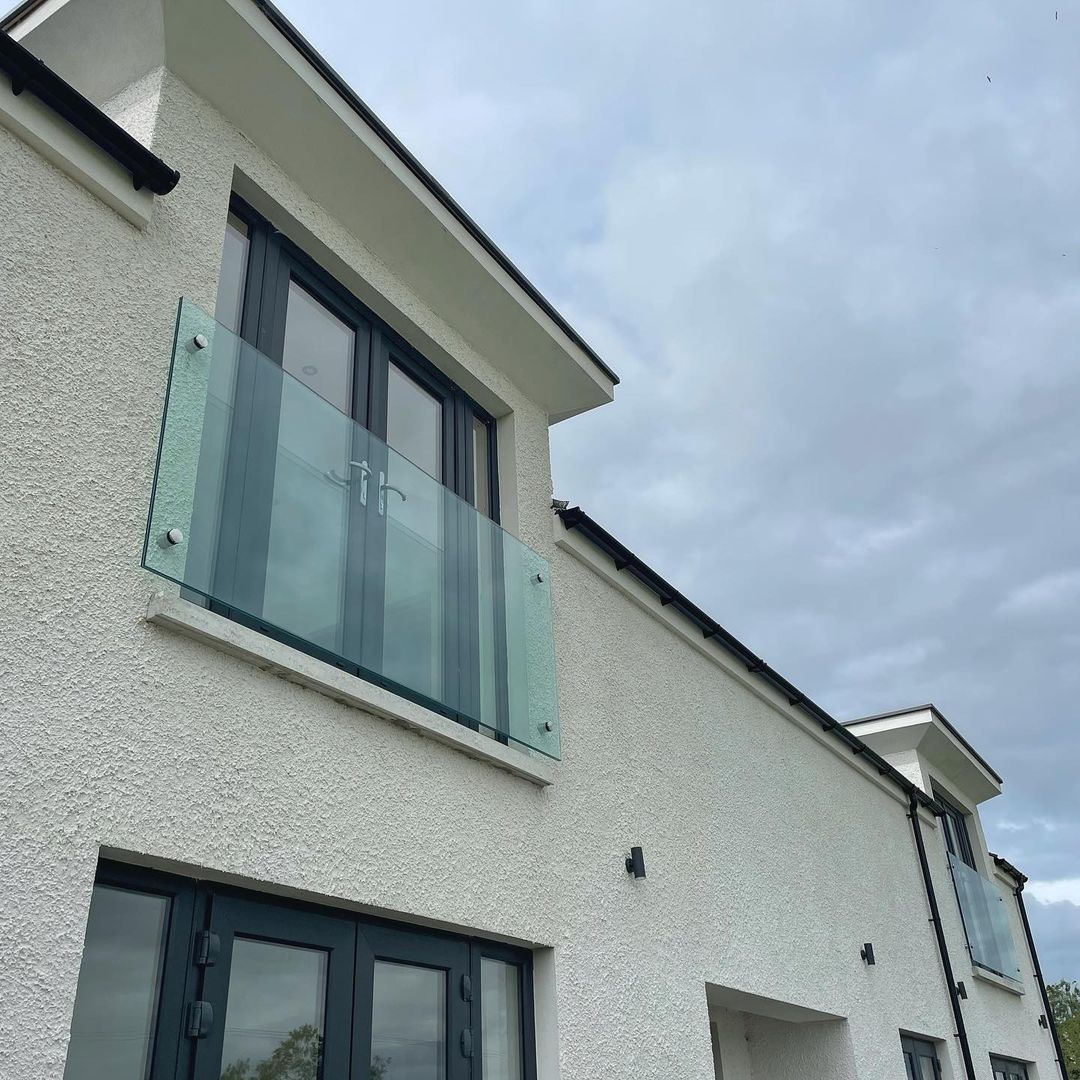 Here is yet another modern balcony. The glass barrier will keep the rain and wind from entering the room, and still let the sun and light get inside. It's modern, it's practical, it's fancy, exactly what you need for your new, modern, and stylish house.
Greek Styled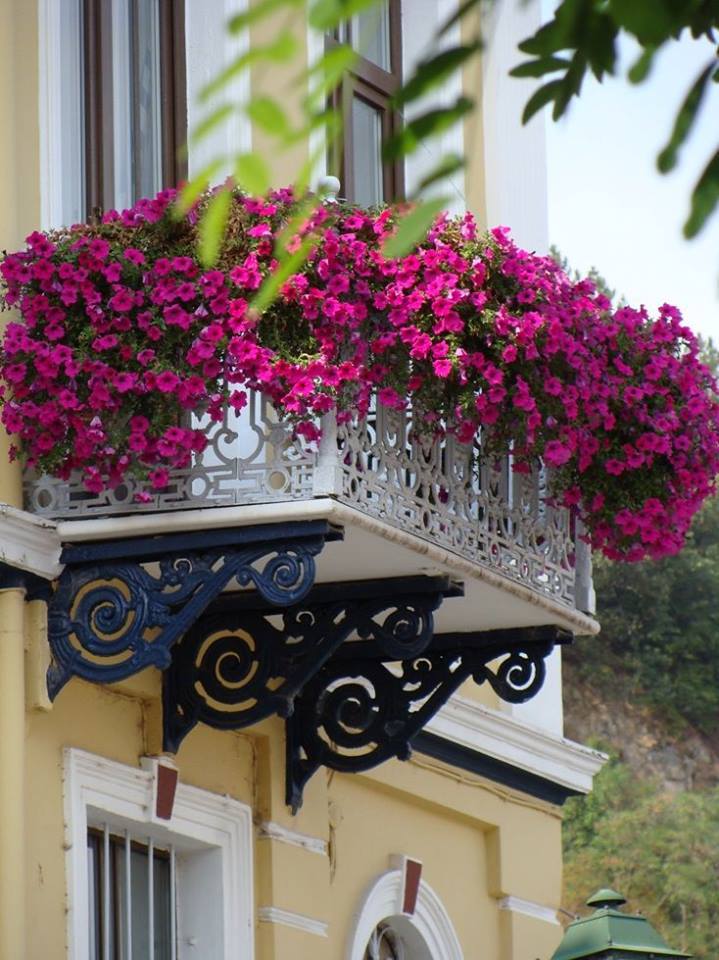 When these balconies were first invented, they were supported by angle brackets. These brackets were usually ornamented in Greek or Roman style. They give a wonderful touch to the house, and along with the supporting role, they make a beautiful style impression for everyone that sees them. You can color them in the opposite color of the facade to make them stand out even more.
Rounded Larger Balcony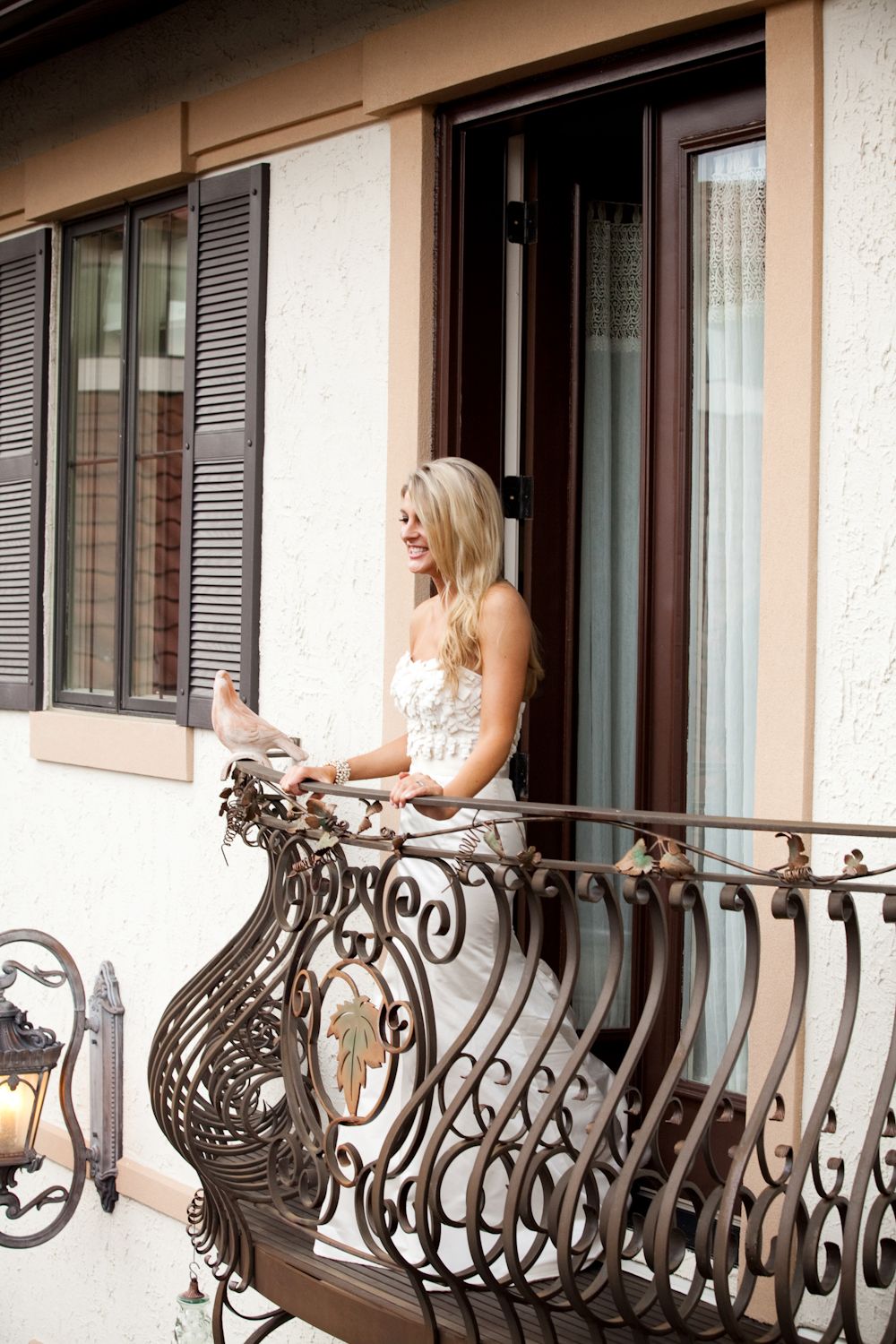 Here is a photo of a larger balcony, where you can actually walk out. It's still the same style, it's still tiny, but large enough for one person to stand outside and have some fresh air. Make sure you use matching railings with the facade and choose a different style than just a plain straight railing. It will beautify your house and give you the pleasure you need.
Over the Window Balcony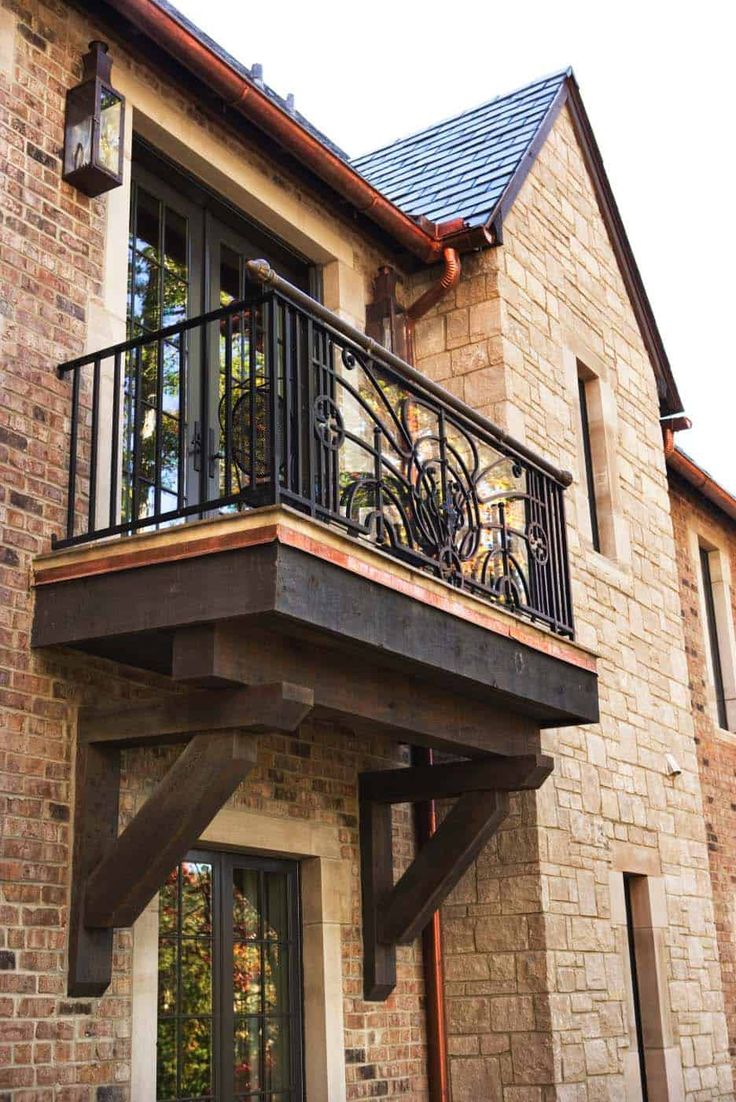 Why not decorate the ground floor window with a balcony over it? Like this, you'll get larger space in the upper floor room and give the lower window some good-looking shadow. It's perfect for both: style and practice. With the matching railings, it can surely pop.
Brutalist Style Balcony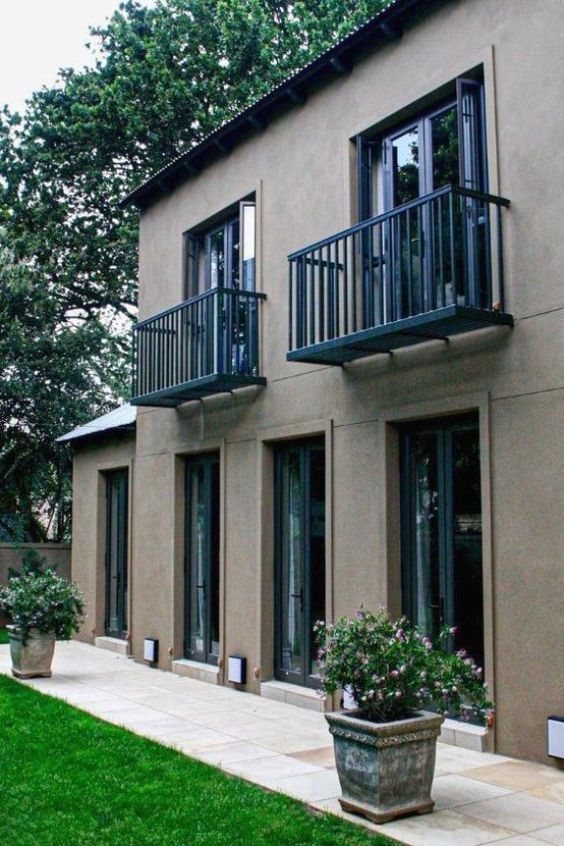 These brutalist-style houses are very modern nowadays. The best way to make them even more brutally beautiful is to put some small Juliette balconies on the upper windows. It will complete the look and give you the right amount of brutality you need in this kind of house.
Balcony with a Roof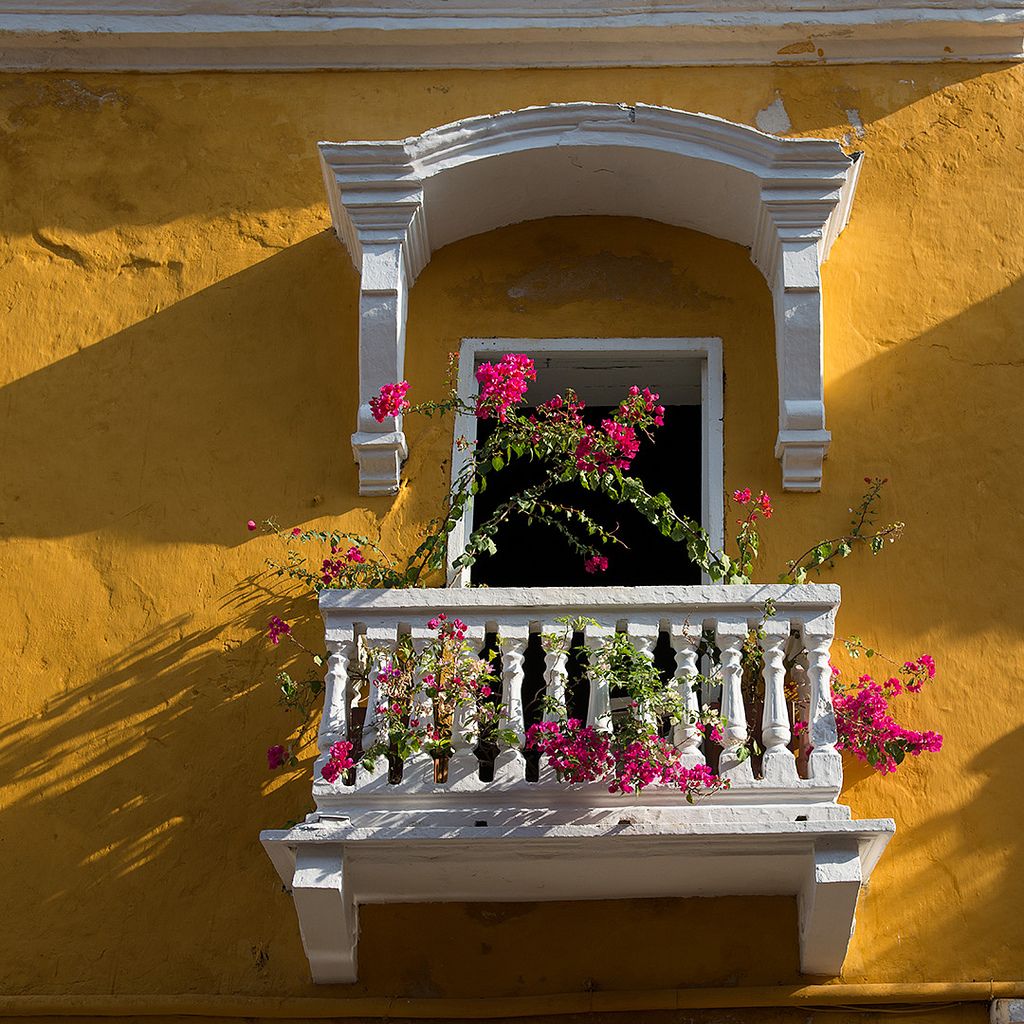 Juliette's balcony is sometimes topped with a little roof. It gives it the shade it needs and still doesn't completely block the sunlight to get in. If you choose this style, make sure you build both the balcony and the roof in the same style, so that one doesn't look like an addition to the other. The flowers will only complete the look.
Heart-Shaped Flowers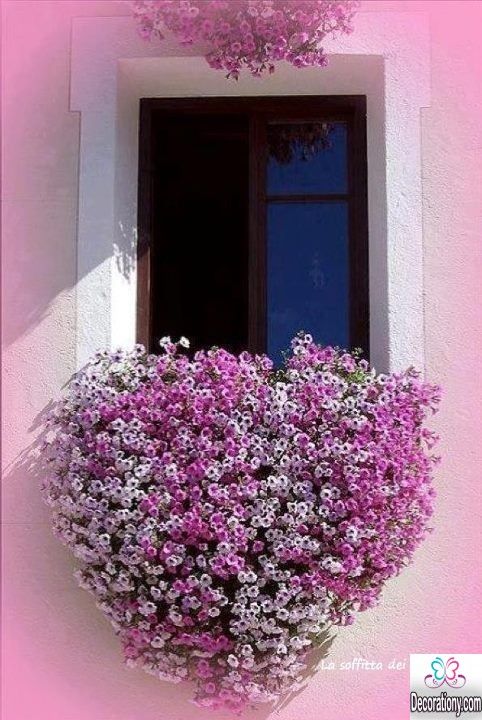 If you need to style your window, and maybe hide the rusting railings or fence beside it, take a look at this flower arranged like a heart. It completely covers everything that needs to be covered and gives the window a great look. We're sure that Juliette would have loved it just as much as she loved her Romeo.
Rustic Balcony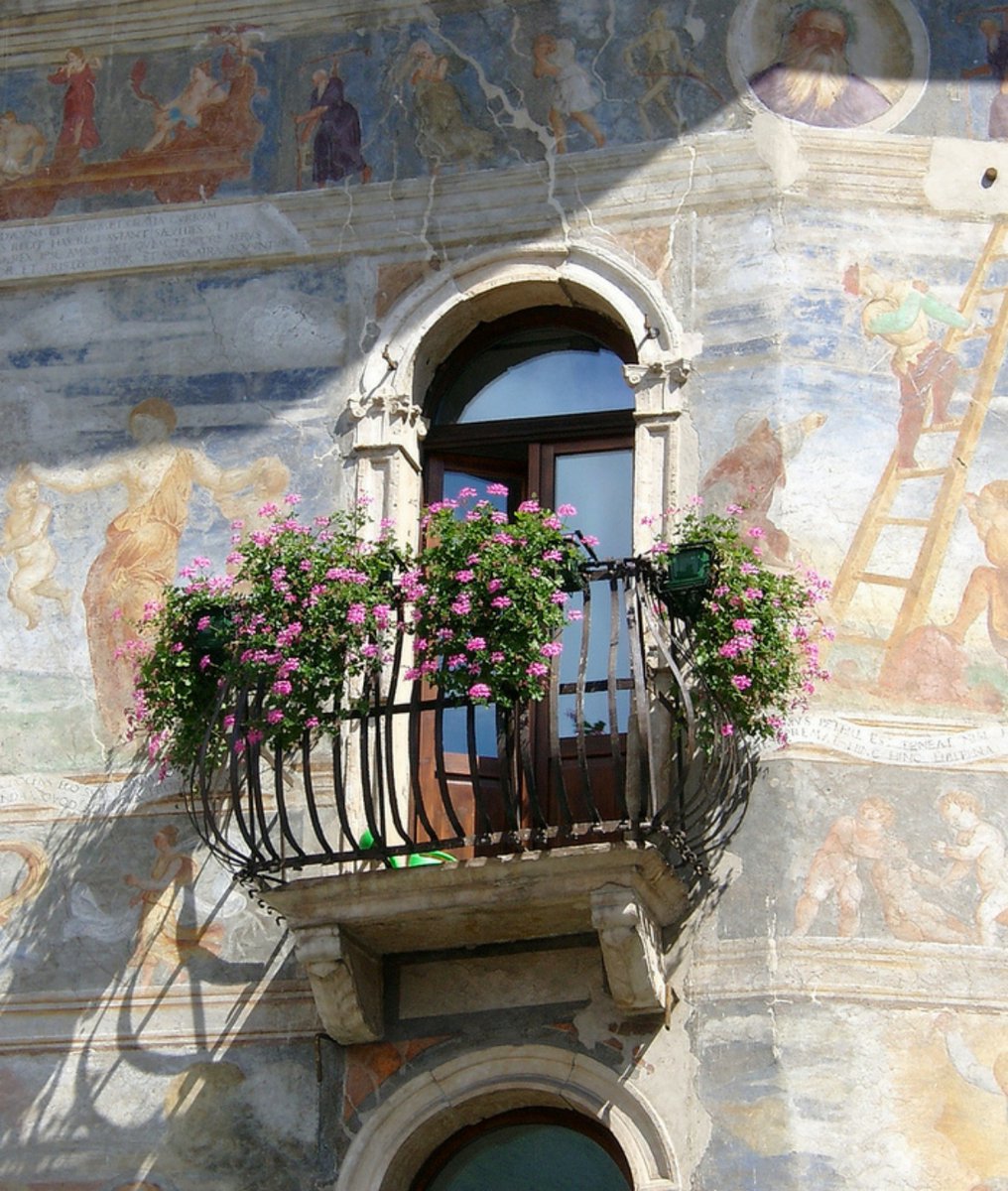 This rustic balcony is perfect if you choose to have a vintage house somewhere on the outskirts of the town. It's a great addition to a stone wall and a perfect match for the countryside. The railings can be rounded, and the flowers will give the best earthy look it needs.
These were the ideas we chose for you. Now, it's up to you to get inspired and start building your new balcony wherever it's missing. Whatever you do, don't forget to share it with us in the comments below.