A trip to the spa will leave you feeling revitalized, calm, and pampered. The experience is centered on a tranquil environment that has been meticulously crafted to help you relax and unwind, and you can easily recreate that relaxing ambiance in your bathroom. Nothing beats getting home to unwind after a long day of work and running errands, especially when your unwinding ritual includes soaking in the tub with a pleasant drink, candles, and relaxing music playing gently in the background. Do you want to obtain that degree of calm, even if your bathroom is small or uninspiring? The trick is to understand exactly what you want from a spa experience. That way you can see what you need to add or subtract to get your desired spa-like ambiance at home. You may create a spa-like bathroom by including relaxing items, improving fixtures, and minimizing clutter. This will help you to melt away stress and relax in peace.
Whether you want to turn your bathroom into your sanctuary or just make a few tweaks to make it more inviting, these tips from home professionals will transform your bathroom and turn every day into a spa day. You don't need to undergo a large bathroom overhaul to establish your at-home spa, and it only takes a few easy modifications. Reimagine your bathroom as your retreat, and follow these recommendations to maintain that spa-like atmosphere daily.
Incorporate Wooden Elements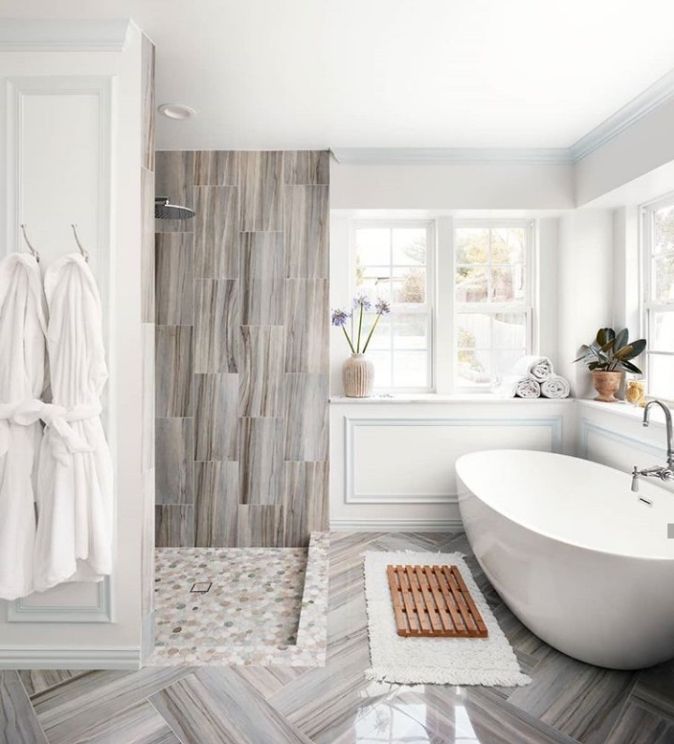 Natural features and materials will help to generate a sense of tranquillity and quiet in the area by creating a sense of warmth and comfort. Look for high-quality wood that is moisture-resistant so you don't have to worry about steam or humidity causing damage to your area. Teak, cedar, and hinoki are all attractive and long-lasting woods. And they all look great with tiles or marble that have any kind of brown.
Bathtub Under The Window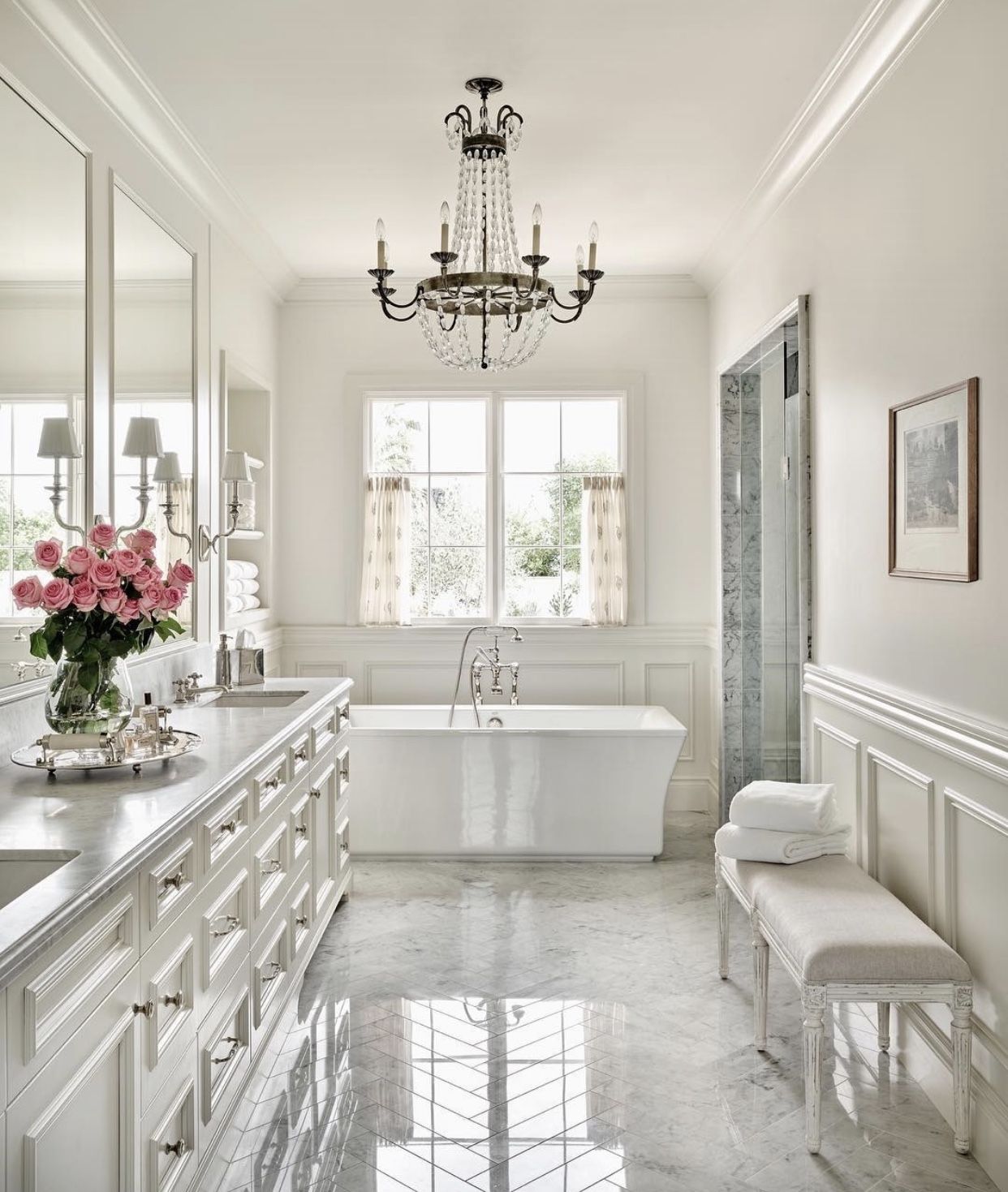 We've witnessed a significant increase in the desire to create a relaxing bathroom environment that promotes rejuvenation. It's crucial to arrange your bath in the appropriate spot to obtain this peaceful aesthetic in your home. When working with a larger space, the environment mustn't feel overly crowded. As a result, it is strongly advised that the bath be placed in a location that will naturally catch the eye. And if you're dealing with smaller rooms, choose a more eye-catching back-to-wall or corner layout to help utilize the available area.
Add Natural Elements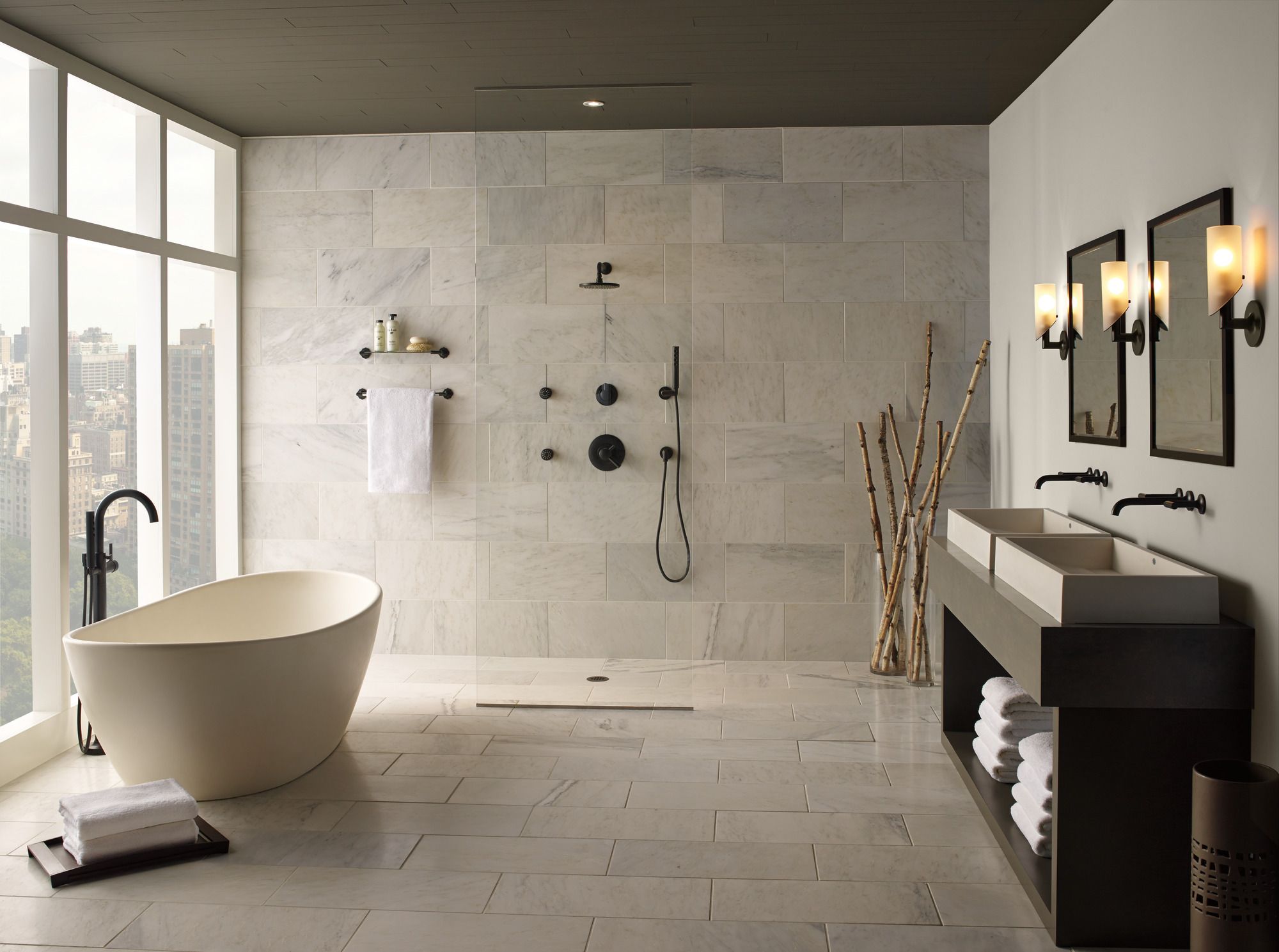 To make your bathroom feel clean and calm, use soft creams, greys, or beige colors. Consider layering different shades of the same tone across the area to create a unified look. Rich wood tones can also be used to give your home a powerful impression without using too many bright and vibrant colors, making it ideal for resting. Natural materials like teak, bamboo, and stone evoke the spa vibe better than anything else.
Green Magic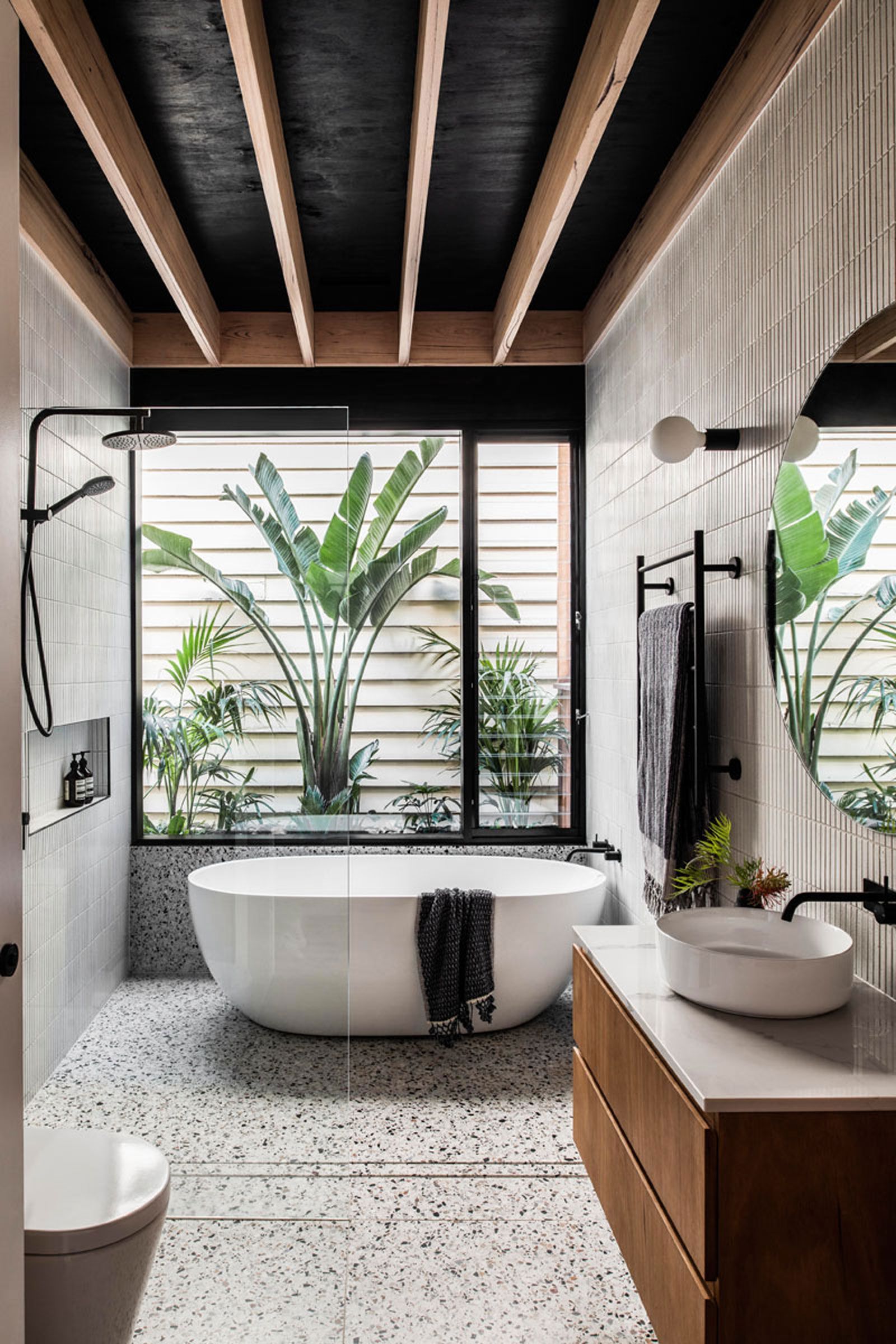 One of the simplest ways to make your bathroom feel like a spa is to use plants. Hang a potted plant from the ceiling or place potted houseplants on the floor, countertop, and other bathroom surfaces. Or if you're lucky to have a glass window in the bathroom, make sure that on the other side there are huge plants. Choose plants that will survive in a damp bathroom and in the type of light that the space receives. Set a vase filled with fresh flowers on a shelf or countertop if actual plants aren't appropriate for your space or skills, or decorate with imitation plants instead.
Luxury Experience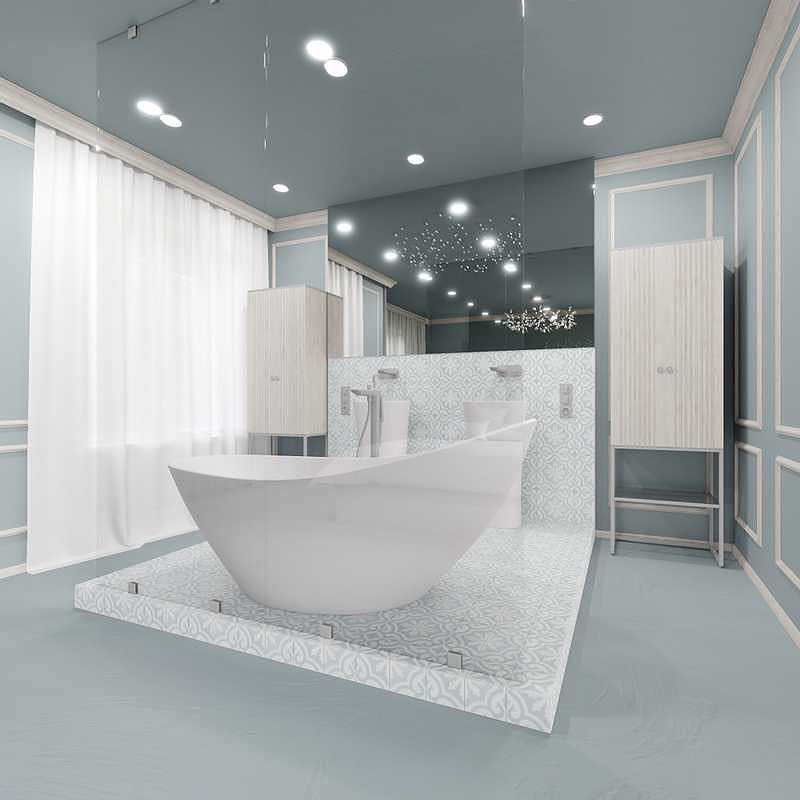 This lovely spa bathroom has two different bathroom tile ideas – marble and pattern tiles, that go on the floor as well as the wall. This gives the bathroom such a gorgeous appearance since the textures change as you move around the room, but they all function in harmony. In all interior spaces, varying size is a terrific design component to incorporate, and you can see how well it works in this bathroom.
Special Shower Experience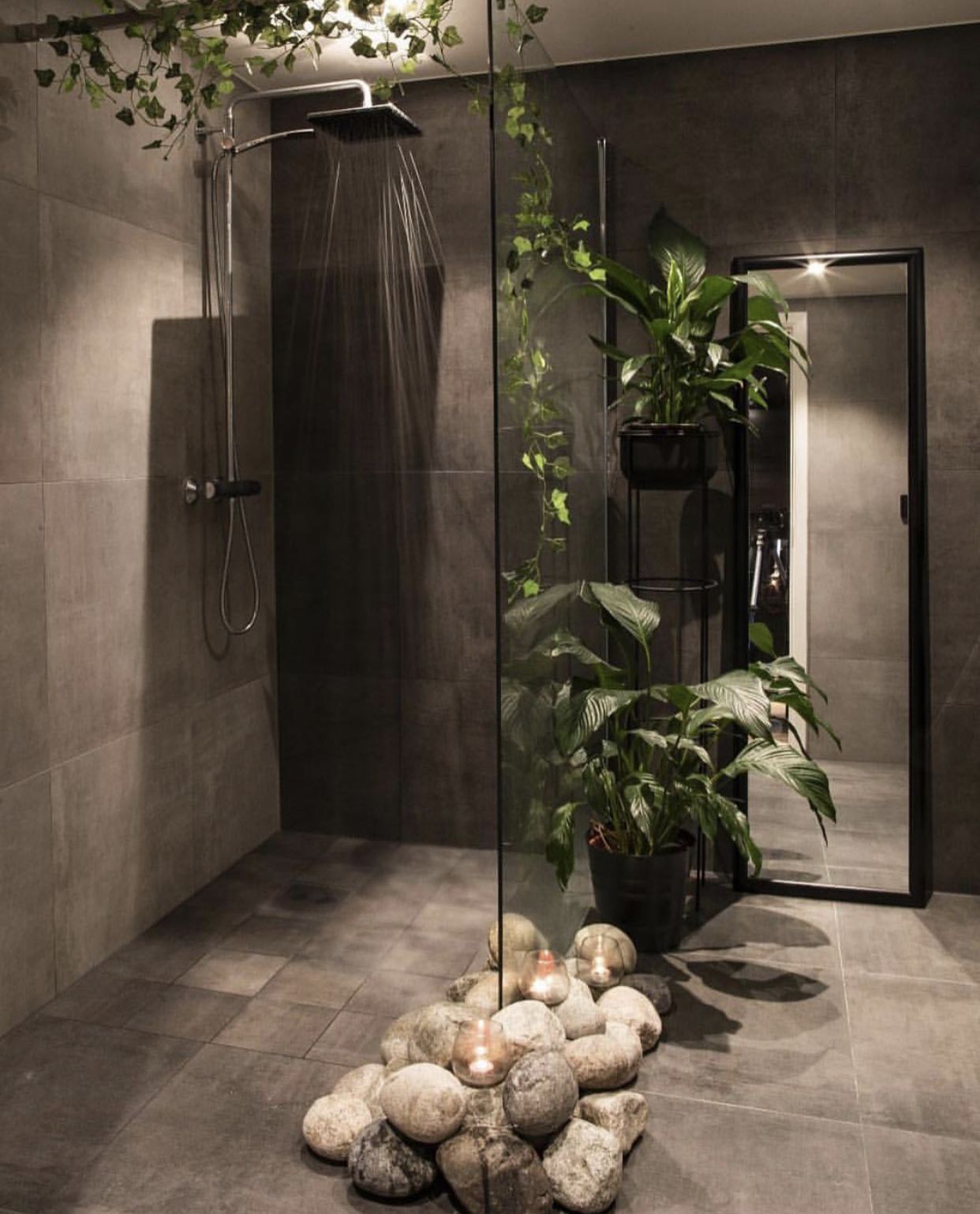 Showers in spa bathrooms are typically twice the size of those in our homes, with showerheads the size of a dinner plate. This is also available to you. Simply choose the greatest size available, whether round or square. The goal is to create a rainforest-like atmosphere, which is impossible to do with a typical little shower head. There's no shower curtain in a spa shower because it is tiled from head to toe. If you have the funds and space, replace the doors with glass doors and build a wet room. Creating a sense of peace and tranquility by combining modern materials with more nature-inspired furniture and accents is a terrific way to do so. It not only adds visual attraction, but it also creates a natural flow between the inside and outside of the bathroom and it even if it's a small or dark space.
Relaxing Rose Gold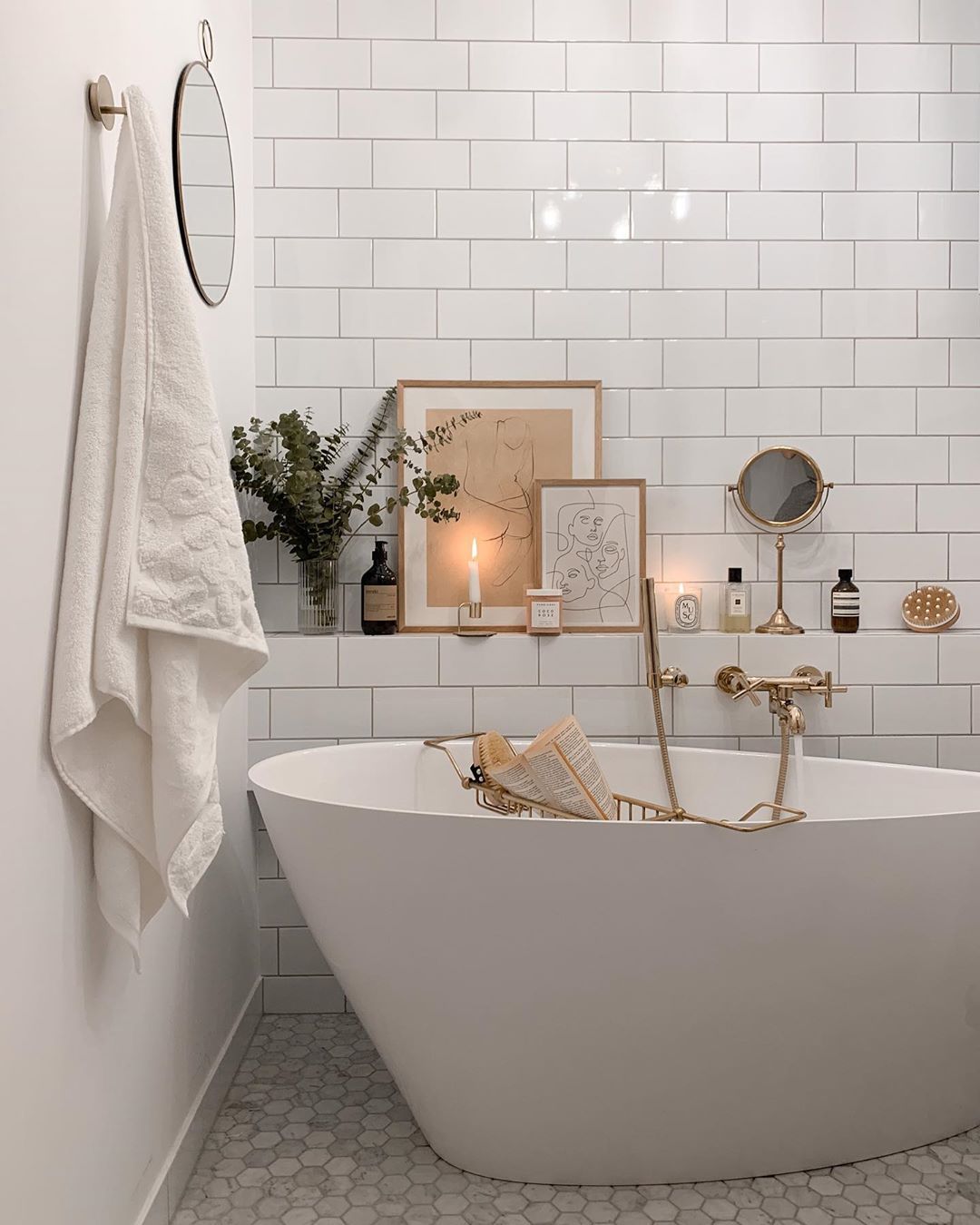 I recommend using gold elements throughout the bathroom for a sumptuous look—cabinet knobs, soap dispenser, mirror frame, towel rack, and so on. This will offer a hint of class and elegance without being too Hollywood, and yet feel comfortable and relaxing. In a bathroom, gold is the height of luxury, gleaming dazzling and oozing indulgence. You may, of course, use brass instead, and it will look just as nice.
Black And Copper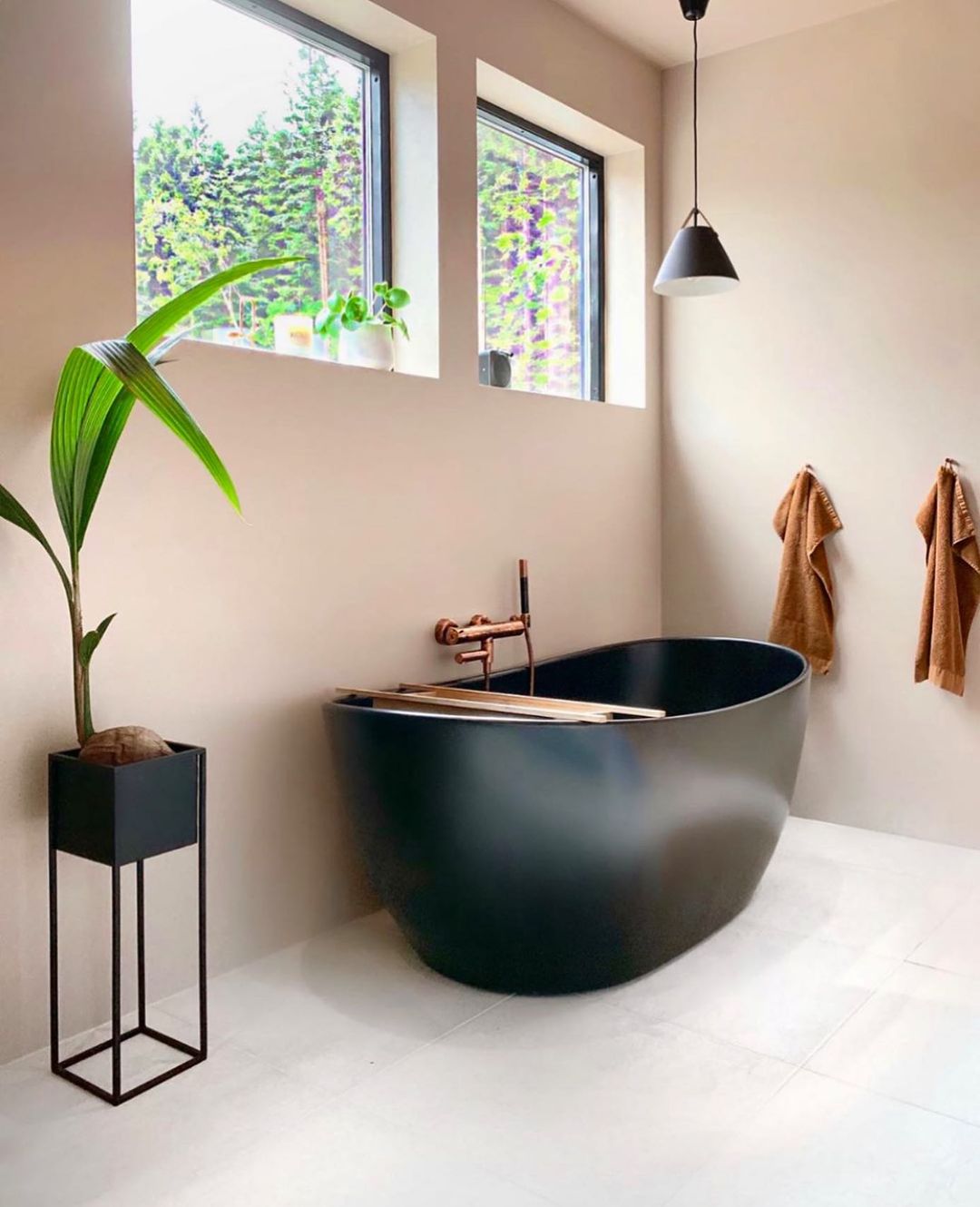 A nice, long soak in the tub is one of the most relaxing and spa-indulgent things you can do. By providing a convenient location to set a book, a cup of tea, or a glass of wine, this bamboo bath tray makes the soak much more delightful. The black tub and the flower holder give the dramatic look this space needs, and the copper faucet goes well with the warmer wall color.
Magical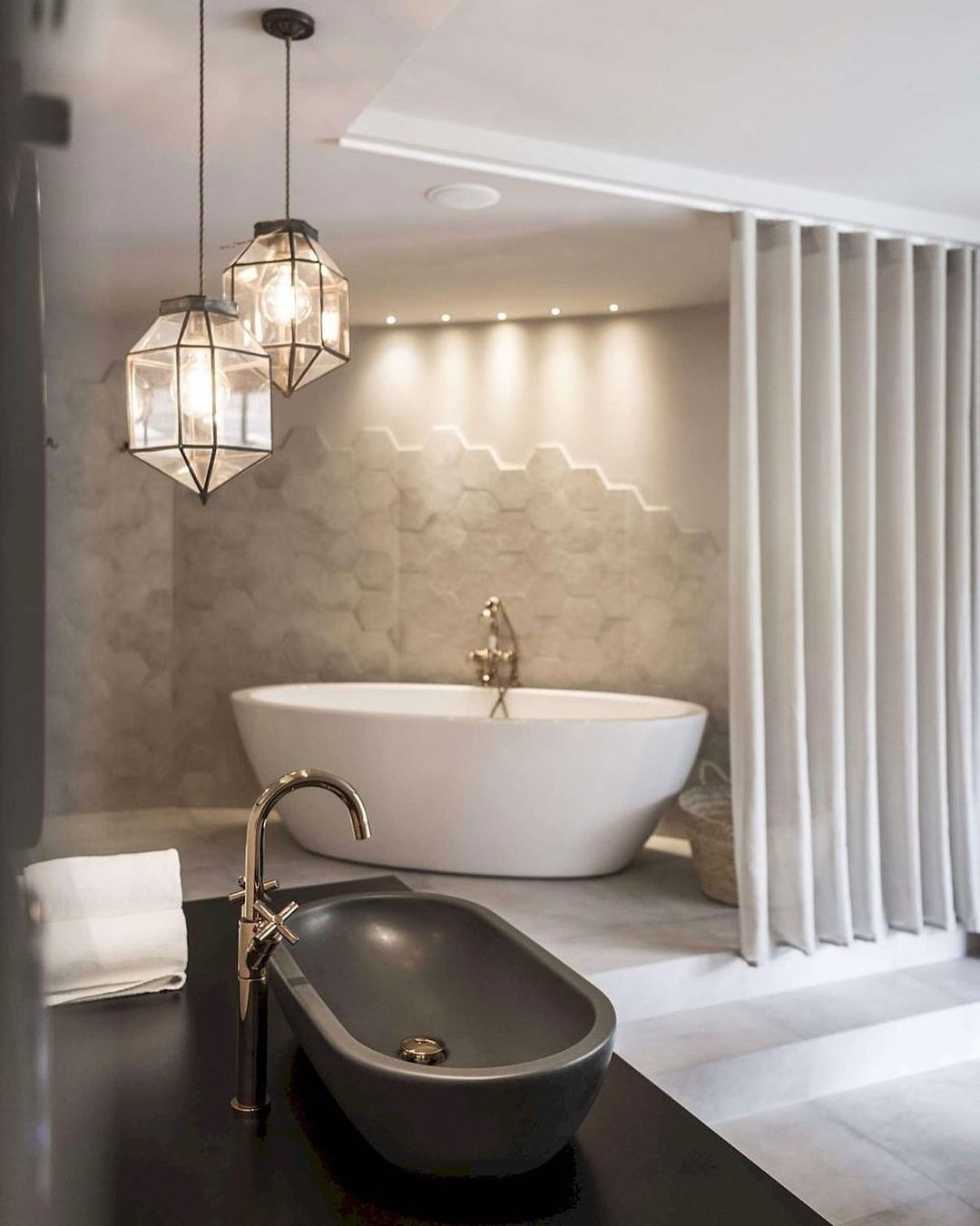 The modern spa, like the Roman baths in the past, continues to be enriched by stone. Retiling a bathroom is a time-consuming and expensive project, but peel-and-stick tiles have the potential to completely transform the look of your bathroom. If you want to do something extra, a transparent or white curtain added to your bathroom will create a sensation of smooth movement and flow.
Declutter Your Space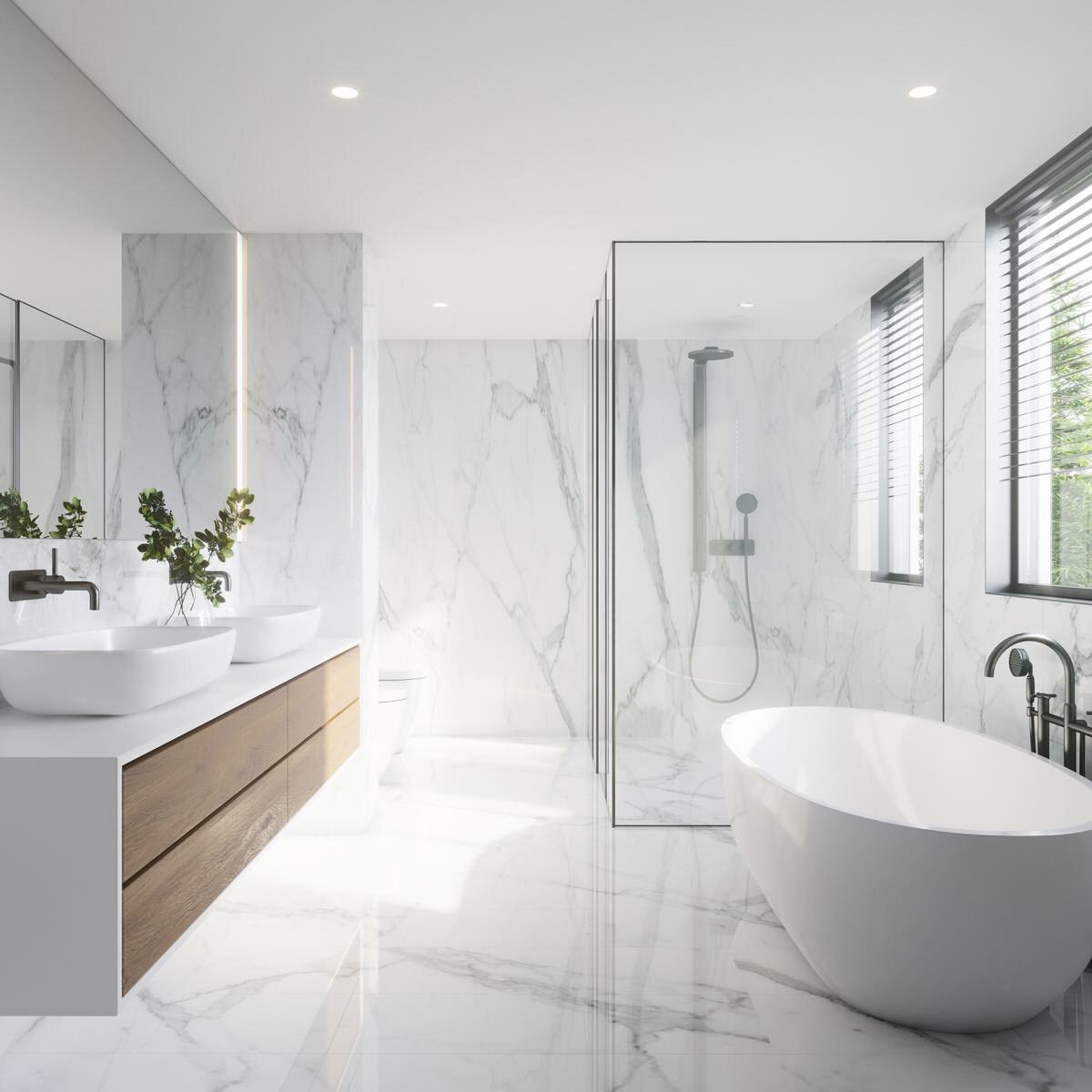 Cluttered countertops and overflowing bathroom cabinets don't make for a relaxing environment. Start by getting rid of any things that have expired or gone unused in the last year to declutter your room. Place any products you don't use daily inside cabinets, drawers, or baskets as you replenish. Prioritize counter space and other open storage for the few daily requirements, and tuck everything else away securely. Or if you want to, just put everything away and enjoy the clean space.
Warm Tones And Black Fixtures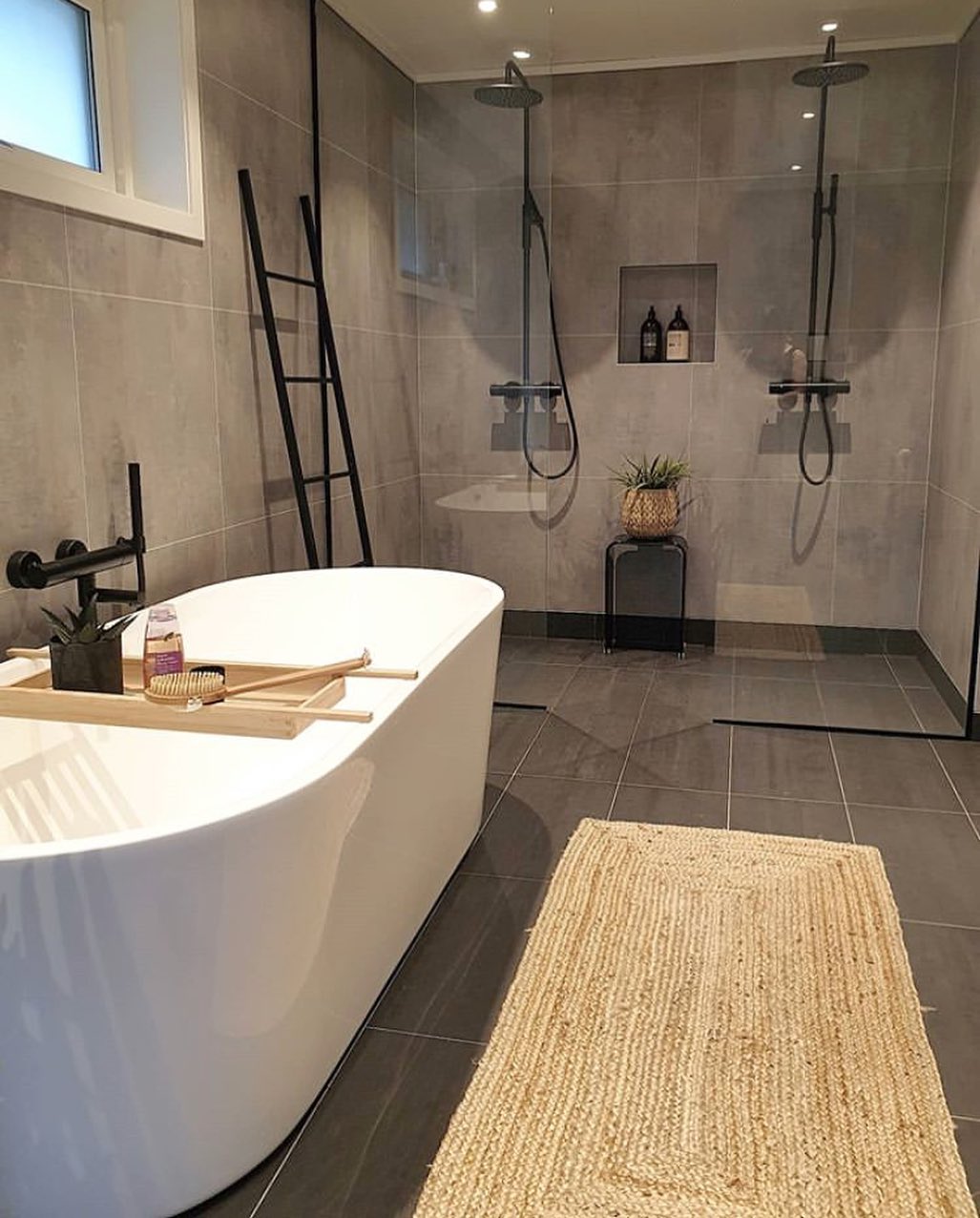 Natural stone can provide a relaxing atmosphere, making it excellent for a spa-like setting. Certain stones are said to have healing characteristics in some cultures, so you'll often find stunning natural stones in some of the world's most expensive spas. But if your budget doesn't allow for you to do that, then pick tiles that have that stone texture and warmer colors.
Green Wall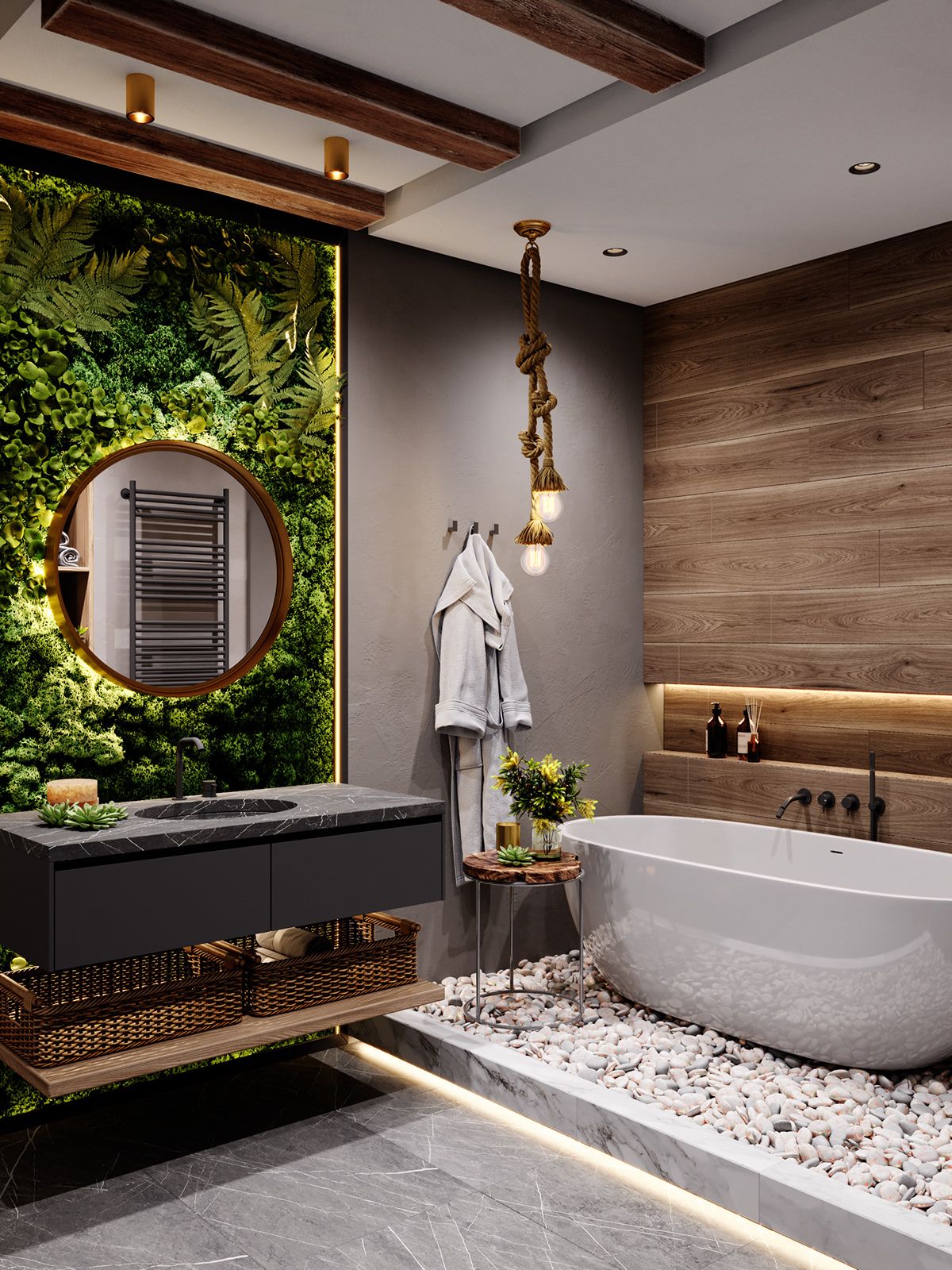 Have you ever fantasized about taking a bath in a tropical setting? Yeah?! Some bathtubs have been rendered attached to some plants, or, to put it another way, have been decorated with flowers and plants. It provides the impression that you're taking a shower in the middle of a jungle. Isn't it amazing?! You can put rocks around your bathtub, but the thing I love the most is this green wall. If you don't have the time to take care of a real plant, I suggest wallpaper that looks like a green wall.
Your Personal Oasis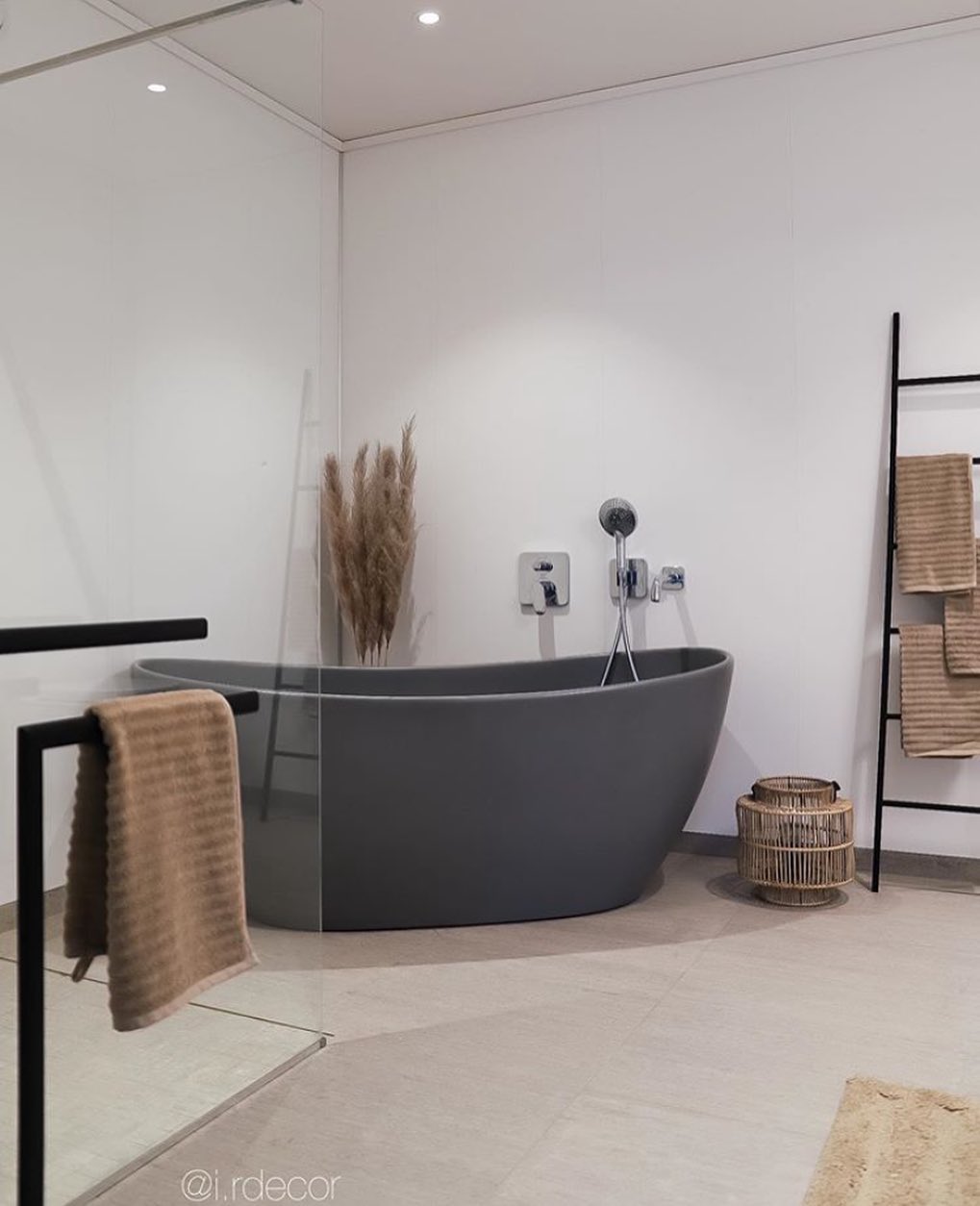 The soaker design of our dreams is this grey tub. Its curving shape is beautiful and inviting, with natural-colored floor tiles. This bathroom seems modern with a subtle and warm character thanks to simple details like white subway tile walls and sleek metallic hardware. We can't think of a finer area to clean up and unwind without being distracted.
Modern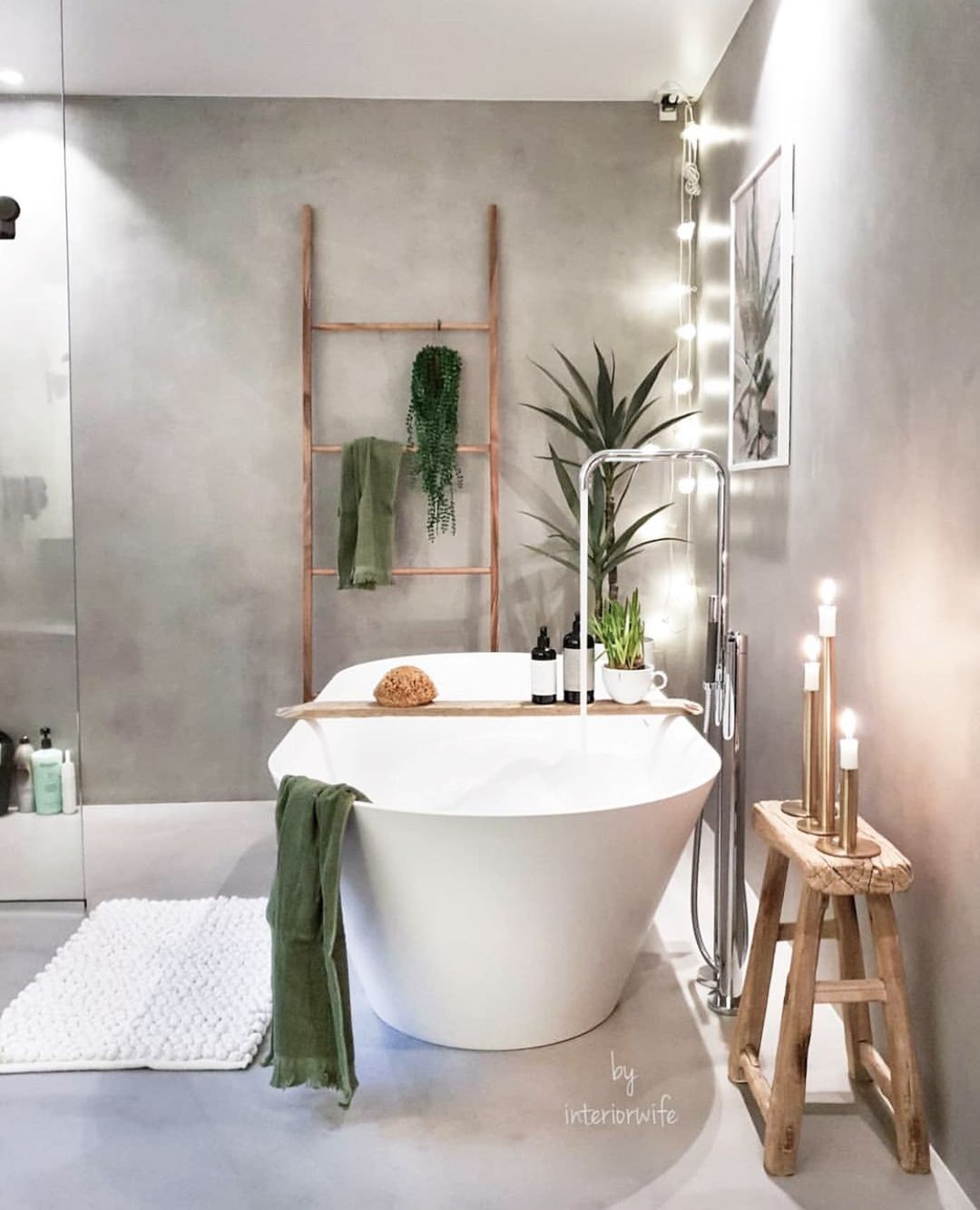 This is a very modern bathroom, but certain things give character to the whole place. Like a wooden ladder in place of (or in addition to) a typical towel bar can instantly warm up your look while offering a proper spot to display the decorative towels. They also provide a welcoming organic touch that only natural components can provide.
Pink Relaxation
What some may find beautiful and sleek may appear stark to others, but this bathroom captures the finest of minimalism without sacrificing its personality. Incorporate a patterned area basket filled with towels with bright, cheery colors and warm materials that make you feel relaxed. This is a fantastic way to instantly personalize and brighten your area, and it's also a simple piece to replace if you decide to redecorate the bathroom. The frame on the wall provides a beautiful accent while also providing additional storage space.
A Bath And Some Candles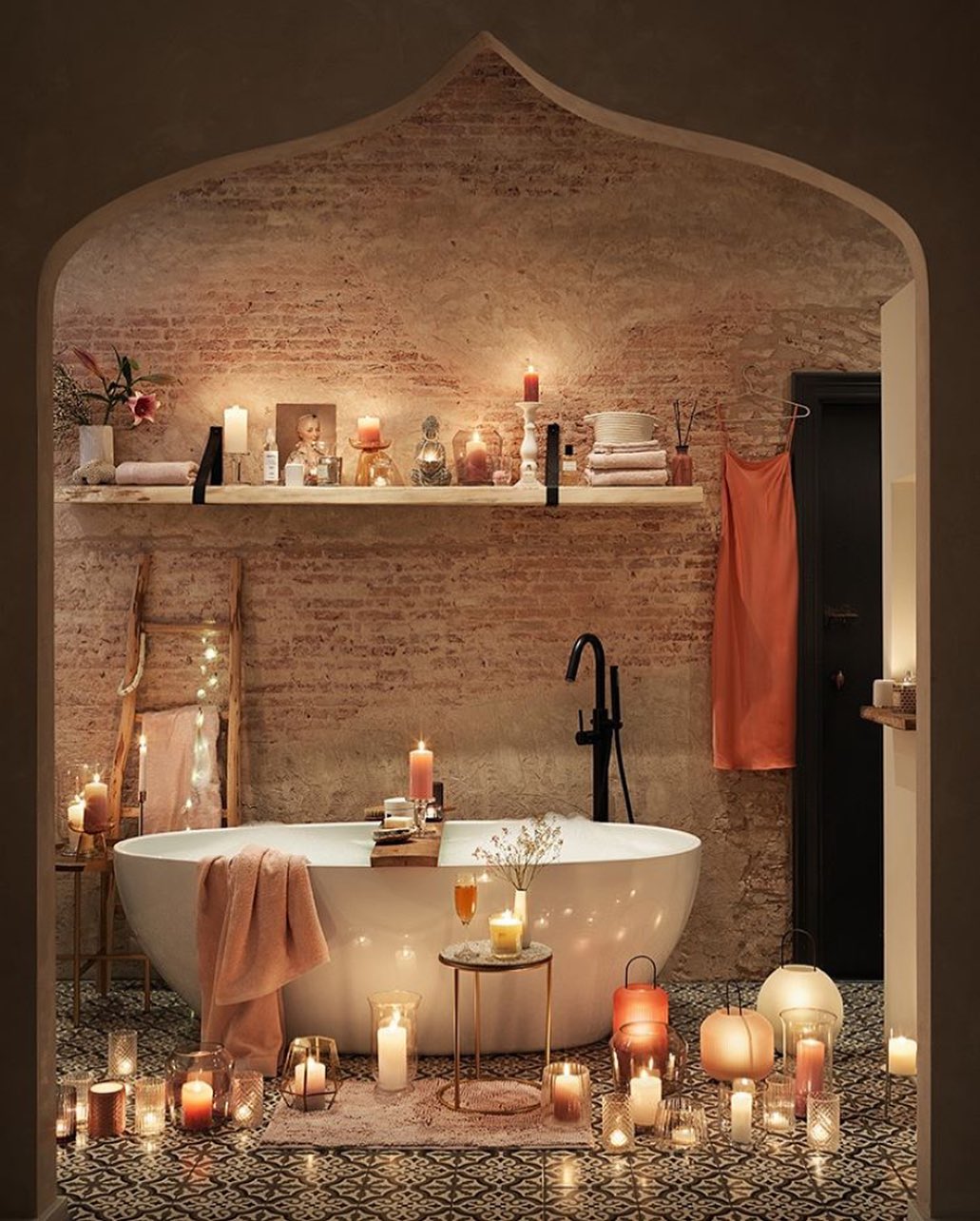 The goal of the spa experience is to create a mood that relaxes the senses and promotes well-being. The warm, flickering glow of candlelight is one of the simplest methods to achieve that ambiance. For a lengthy, relaxing bath, place candles on the vanity, window sill, or surrounding the tub. Mix in some kinds with a relaxing aroma, like lavender, which is believed to help with stress relief and generate a sense of serenity.
That is for today's spa-like bathroom ideas. I hope this gave you some inspiration to make a space to enjoy, I believe a very much needed, time to unwind and relax. Please like, share and comment down below, and let us know which is your favorite.