Santiago Calatrava was born in Benimamet, Spain, on July 28, 1951. He is a well-known Spanish architect noted for his sculptural bridges and structures. Calatrava studied architecture at the Valencia Polytechnic University in Spain, graduating in 1974. The next year, he enrolled at the Swiss Federal Institute of Technology in Zürich to study structural engineering, earning a Ph.D. in technical science in 1979 for a thesis titled "On the Foldability of Frames."
He founded his own architecture and engineering practice in Zürich in 1981. Calatrava's ability to combine complex engineering solutions with striking visual statements in both bridges and buildings earned him a reputation. When Sevilla, Spain, hosted Expo '92, the city needed bridges built to give access to an island that would be utilized for exhibitions. Calatrava's Alamillo Bridge drew immediate notice from around the world. A 466-foot pylon inclines asymmetrically away from the river, supporting a span with more than a dozen pairs of cables, is the centerpiece of the spectacular construction. The dramatic picture, which resembled a harp, transformed bridge engineering into a sort of sculpture that can enliven the environment.
Calatrava built several notable railway stations and bridges in the early 1990s, but he expanded his portfolio by designing a broader range of structures, including a Canadian shopping mall, a new passenger terminal for Bilbao airport, and his first building in the United States, the Milwaukee Art Museum's new structure.
The Montjuic Communications Tower in Barcelona, a 136-meter-high elegant concrete spire constructed for the 1992 Olympic Games, was finished in 1992, and it is one of his most scenic and sculptural creations. The vertical broadcast antennas appear to be grasped by the concrete pylon, which leans backward. Its shape resembles that of a javelin thrower. The broadcast equipment is housed in a circular building at the base of the tower that is coated in white bricks and has metal like an eye that opens and closes. The structure has a distinct Catalan flavor, with bright ceramic tile ornamentation inspired by Antonio Gaudi's Park Güell park benches.
The square next to it is set up like a large sundial, with the tower casting its shadow on it. His first North American project, the Allen Lambert Galleria in Toronto, Ontario, Canada, was completed in 1992. The commercial mall's interior is covered by a glass ceiling supported by columns that resemble giant trees, evoking the Belle Epoque Les Halles market in Paris.
Style And Influences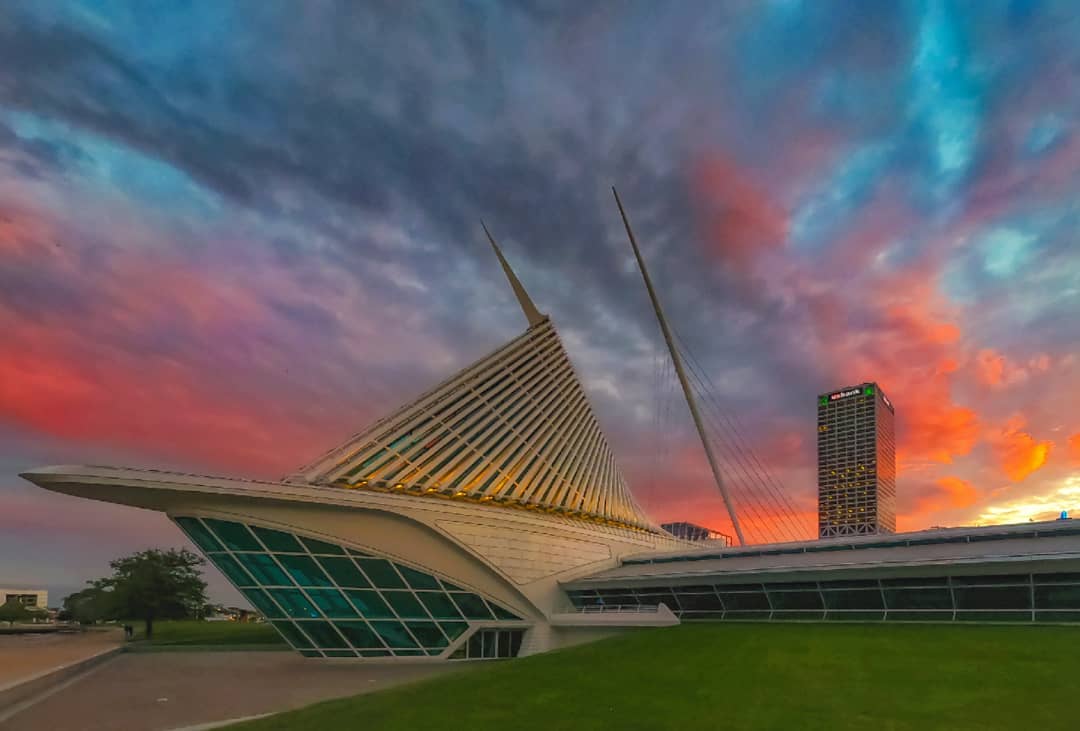 Calatrava has never identified himself as a member of any architectural school or movement. A lot of influences, according to critics, can be noticed in his work. Christopher Hawthorne commented on his design for Florida Polytechnic University in the journal of the American Institute of Architects, calling it "an example of Calatrava's architectural style and artistic sensibility distilled, for better or worse, to its core."
The Eero Saarinen figures are represented in the Richard Meier, FAIA, palette, and they are incredibly readable and easy to understand." Others consider his art to be a continuation of expressionism. "Architectural critics have not yet passed from the stage." Calatrava, who is also a sculptor, has frequently discussed the relationship between sculpture and architecture in his work. "In sculpture, I frequently utilize spheres, cubes, and other simple forms that are often linked to my engineering skills." He applauded the risks made by Frank Gehry and Frank Stella in creating sculptural art, but he also recognized the disparities, noting that his Turning Torso skyscraper was originally designed as a work of sculpture. He said that water that flows through both buildings and sculptures is the same.
Consider sculpture to be a pure plastic art, whereas building is a plastic art that is submitted to utility while keeping the human scale in mind." Calatrava's architecture is also notable for its use of movement. He pointed out that several 20th-century sculptors, such as Alexander Calder, created moving sculptures. He created his university thesis on "The Flexibility of Three-Dimensional Structures," in which he described how objects might move from three dimensions to two, and even one dimension, by moving. Folding and expanding features become a significant part of practically all of his work.
Notable works
Santiago Calatrava has a vast number of projects, starting in late 1980 till the latest one in 2020. Bridges, buildings, universities, schools, churches, towers, pavilions and so much more. Let's see some of his astonishing works.
World Trade Center Transportation Hub, New York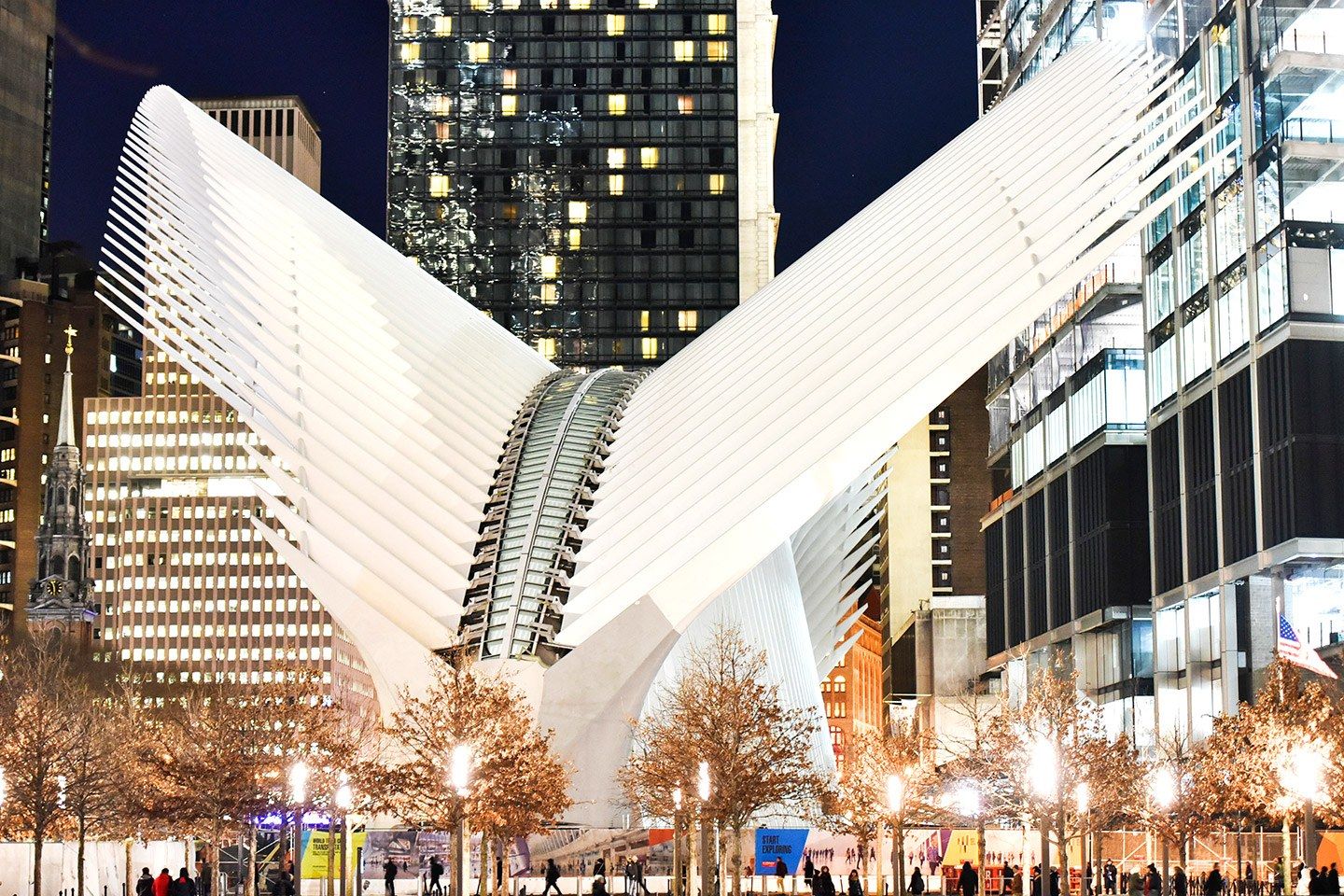 The Oculus has 12 subway lines, the PATH station for the World Trade Center, and hundreds of stores, servicing over a million passengers each week. Commuters, shoppers, and visitors crowd the main floor, which also hosts weekly activities such as farmers' markets, art exhibits, musical performances, and retail events. The Oculus, an arching, elliptical building, is 350′ long, 115′ broad at its widest point, and rises to a height of 96′ above grade at its apex. The Oculus' structural steel ribs extend upward like outspread wings to produce two canopies that ascend to a maximum height of 168′ above grade.
Constitution Bridge, Venice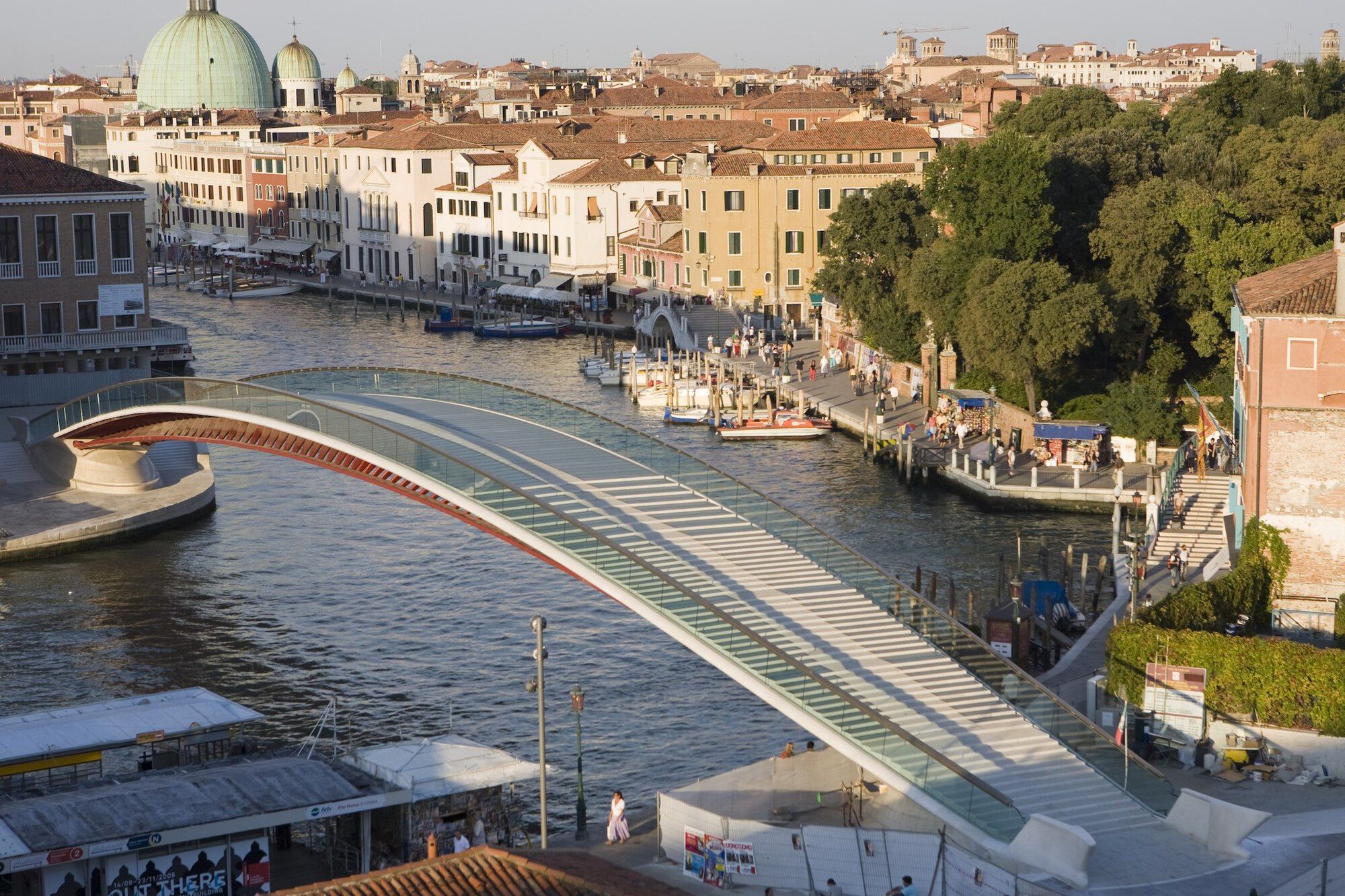 Venice has more large and small bridges than any other city on the planet. The construction of a new pedestrian bridge over the Grand Canal, just the fourth since the 16th century, is a national and worldwide event. Santiago Calatrava was commissioned to design the replacement bridge in 1999. The project is located in a highly advantageous location, connecting the train station and Piazzale Roma. The bridge serves a dual purpose: it serves as a first impression of Venice for visitors and provides a panoramic perspective of the Grand Canal.
Dubai Creek Tower, Dubai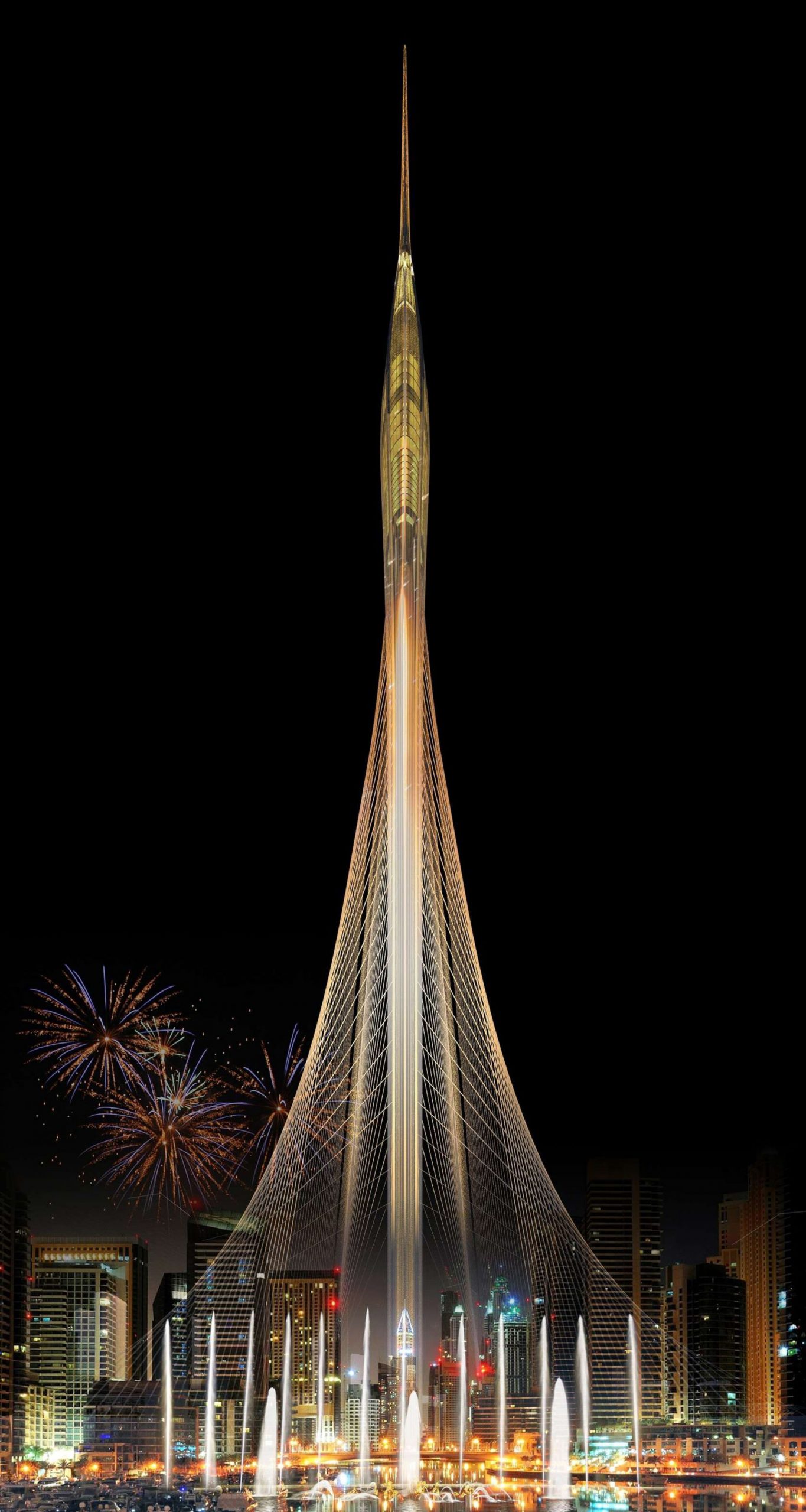 His Majesty Sheikh Mohammed bin Rashid Al Maktoum, UAE Vice President and Prime Minister, and Mohamed Alabbar, Chairman of Emaar Properties, announced updated plans for Santiago Calatrava's flagship tower in Dubai Creek Harbour. Calatrava's colossal design, which was chosen from six competing designs, is inspired by the natural forms of the lily and resembles the shape of a minaret, a prominent architectural feature in Islamic culture.
City Of Arts And Sciences, Valencia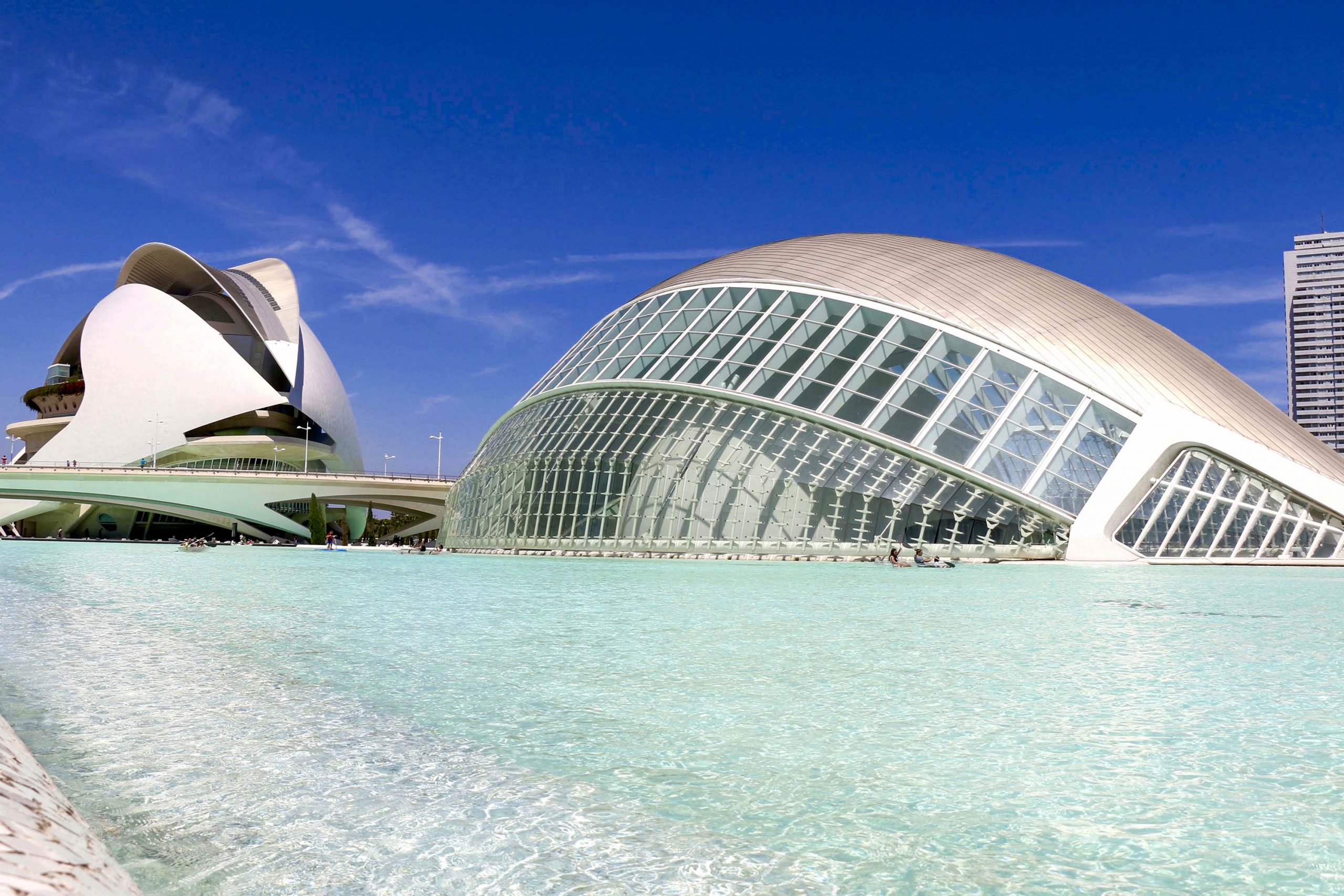 Valencia's administration decided to create a national museum to retain the city's cultural position. The 35-hectare site chosen for this effort lies in the Turia River's dry bed, halfway between the ancient city and Nazaret's beach sector. Calatrava's demanding architectural ensemble gives this formerly disorganized and underdeveloped area a new focus while connecting the city core with the sea.
Banhof Stadelhofen Ereweiterung, Zuruch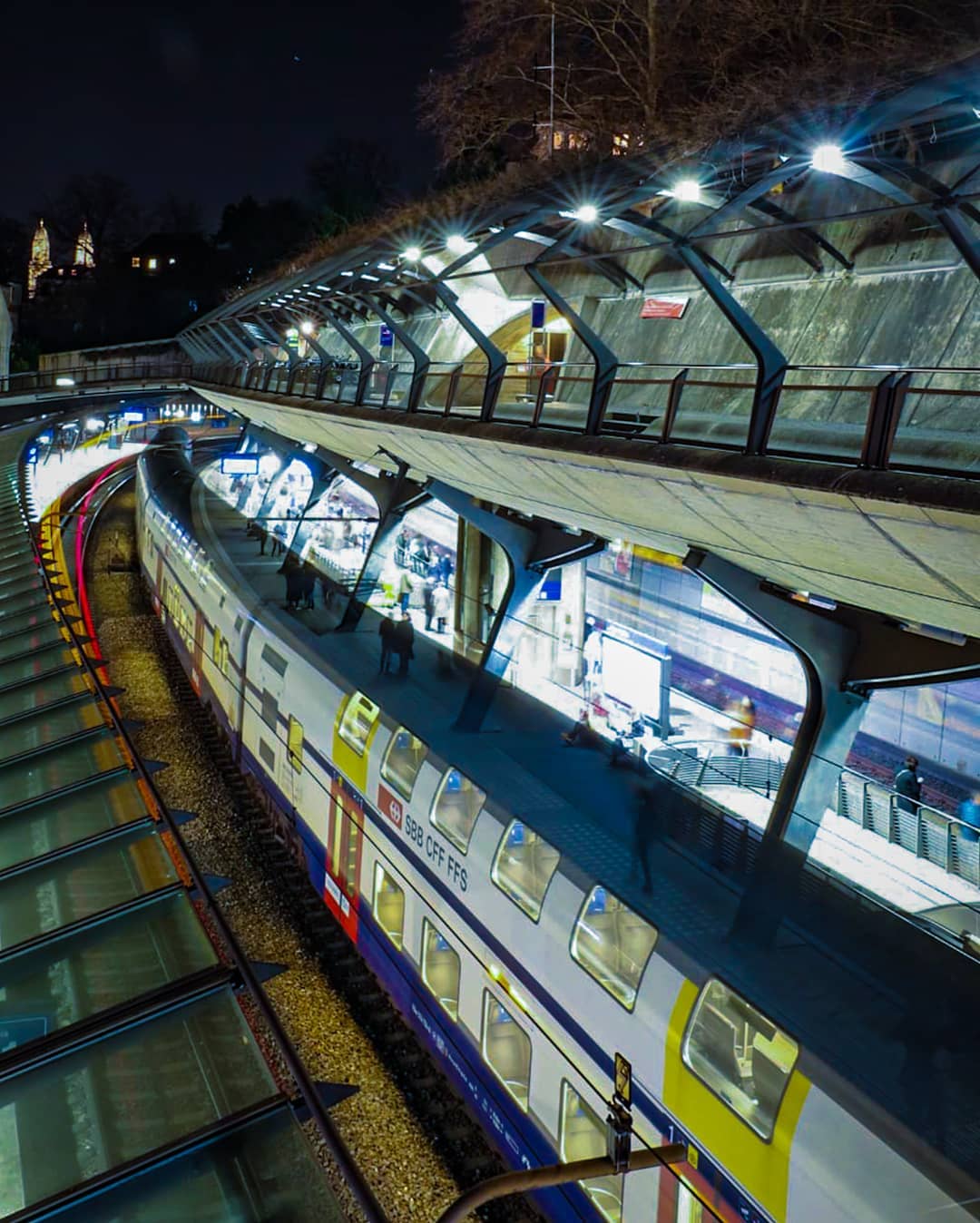 SBB Immobilien commissioned the Calatrava office, as the station's creator, to conduct a comprehensive study for a potential expansion of the station to include commercial space, the addition of a fourth track, and architectural integration into the existing station and its immediate vicinity to create an environment in 2016. Calatrava then prepared a draft as part of the research that aimed to achieve the following objectives: The 4th track should be integrated into the existing station facility logically and consistently. The preservation of the upper promenade's structure and the green areas, as well as the cautious management of existing structures in terms of construction. The 4th track is lit by natural light and daylight. Per the SBB's documents, the 4th track's position and alignment are respected.
Liège-Guillemins railway station, Belgium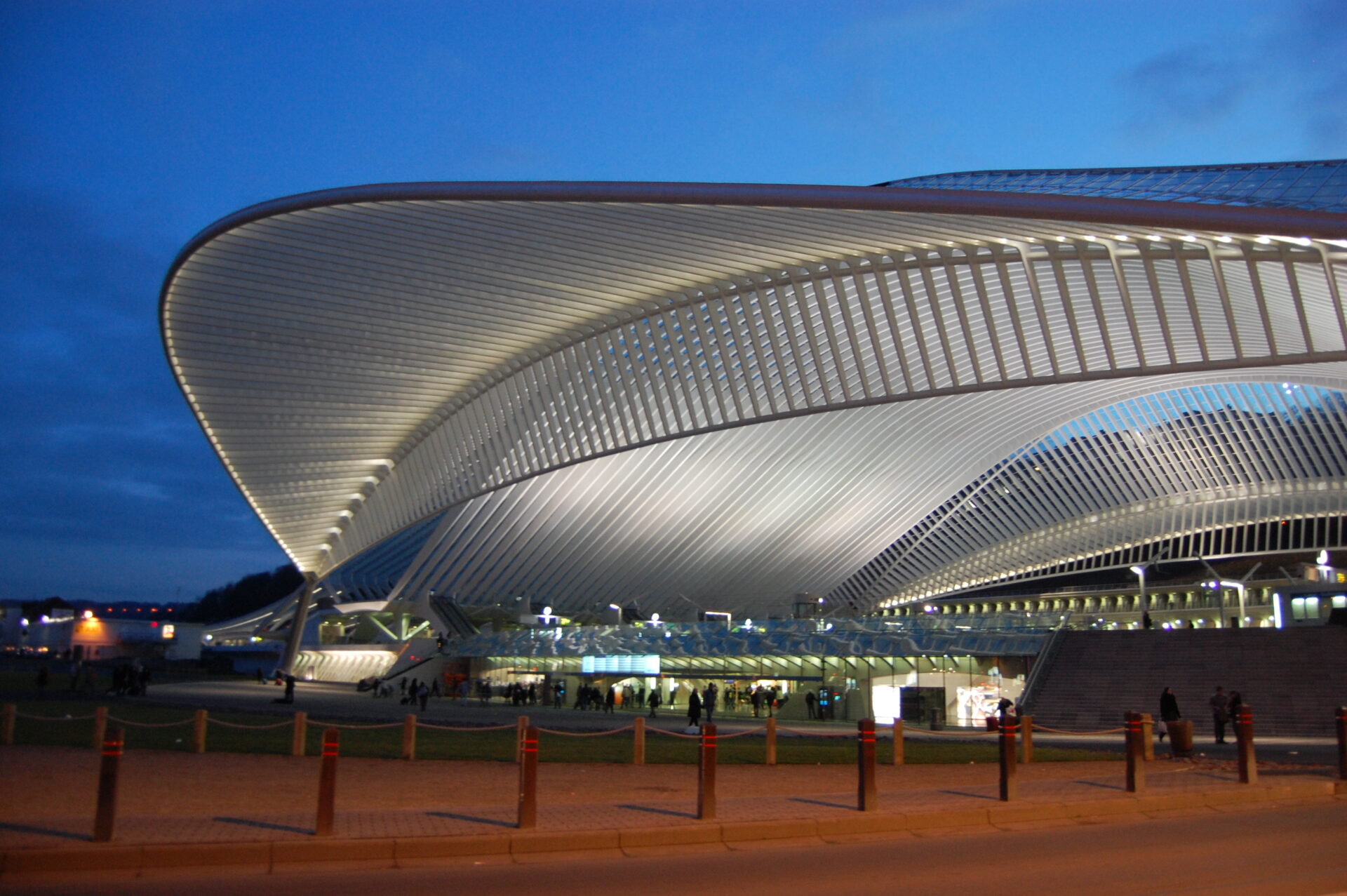 Liège is now a significant hub for the North European high-speed rail network, with connections to the United Kingdom, France, Germany, and the Netherlands. Eurogare (previously Euro-Liège TGV) launched a request for design concepts from architects all across Europe when the city's existing station needed to be upgraded due to increased demand for high-speed rail travel. Santiago Calatrava received the commission to design the new Liège-Guillemins station because of his unrivaled experience in this field, which includes projects such as the Lyon-Satolas Air-Rail Link and the Oriente Station in Lisbon.
Alamillo Bridge, Valencia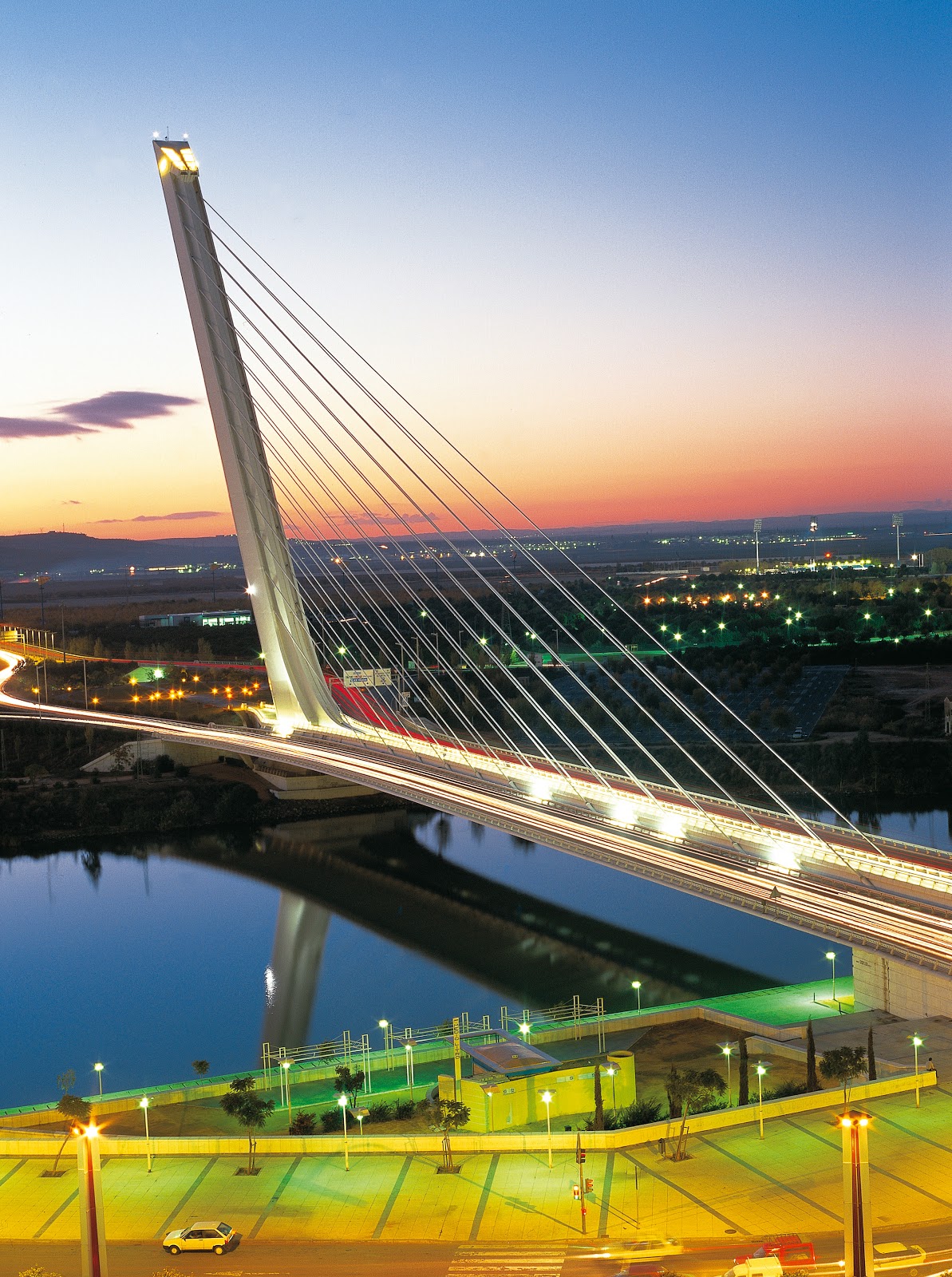 The World Fair of Expo '92 offered the city of Seville an opportunity to develop the city's and neighboring territories' infrastructure in the province of Andalusia. Better road connections to adjacent cities, a ring road for Seville, and eight new bridges over the Guadalquivir river were all part of this plan. The Alamillo Bridge, which was commissioned by La Junta de Andalusia as part of these renovations, spans 200 meters (656 feet) over the Meandro San Jerónimo section of the river and is connected to a viaduct for autos, bikers, and pedestrians that crosses La Cartuja Island.
Samuel Beckett Bridge, Dublin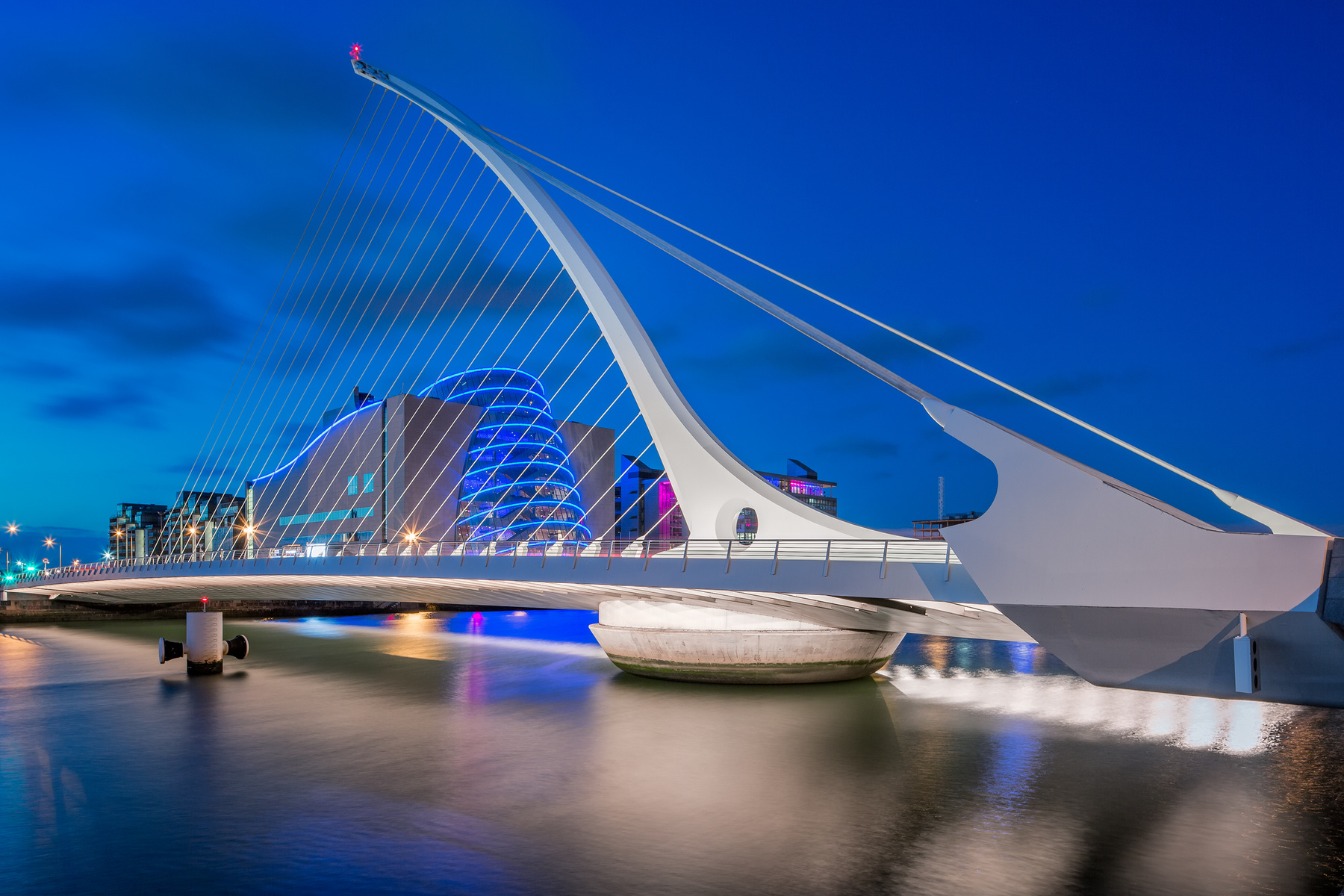 The Samuel Beckett Bridge (originally Macken Street Bridge) was commissioned by Dublin City Council and is one of two bridges designed by Calatrava, the other being the James Joyce Bridge, which was completed in 2003. The Samuel Beckett Bridge connects Macken Street/Cardiff Lane and Guild Street on the urban axis, serving as a continuation of an existing street and an essential link in the urban axis. This cable-stayed balanced bridge with two unequal spans crosses the Liffey River for automotive traffic and pedestrians. It's also designed to rotate 90 degrees horizontally to clear the river channel for water transportation. The bridge is 124 meters long and 27 meters broad, with a single inclined curved pylon capped at 46 meters above sea level in the center.
Museum of Tomorrow, Rio De Janeiro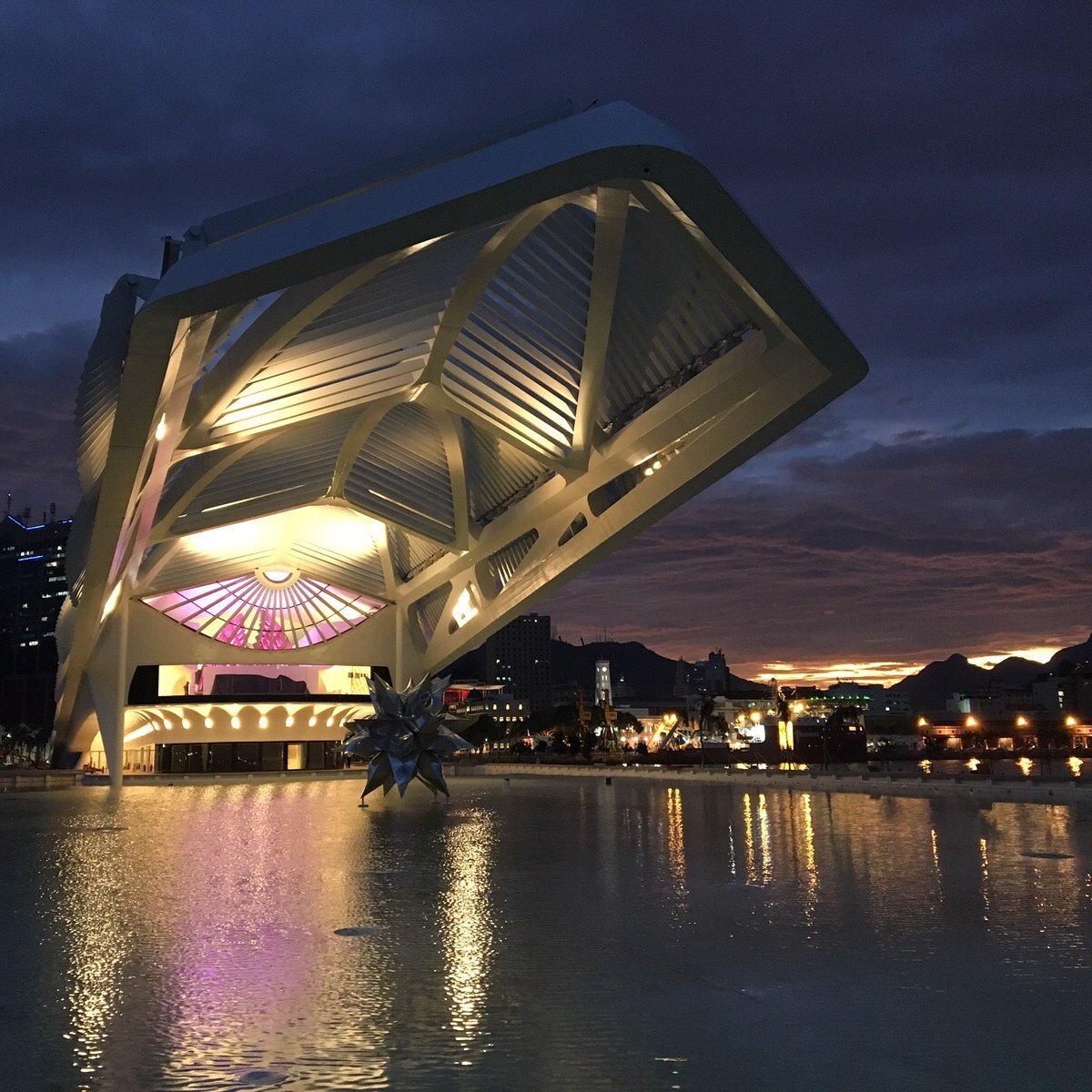 The Museu of Tomorrow is located on the Pier Mauá, a renowned spot in Rio de Janeiro's Port Region. The Museum and its gardens are an integral feature of the Porto Maravilha – Marvelous Port, the country's largest urban development project and one of Rio de Janeiro's urban redevelopment commitments made during the city's successful bid for the 2016 Olympic Games. The Porto Maravilha Urban Operation entails the revitalization, redevelopment, and socio-economic development of a 5-million-square-meter area, including the implementation of a new urban service standard, selective trash collection, efficient street lighting, sidewalk, and bike lane construction, and the planting of 15,000 trees.
Main Olympic Stadium, Athens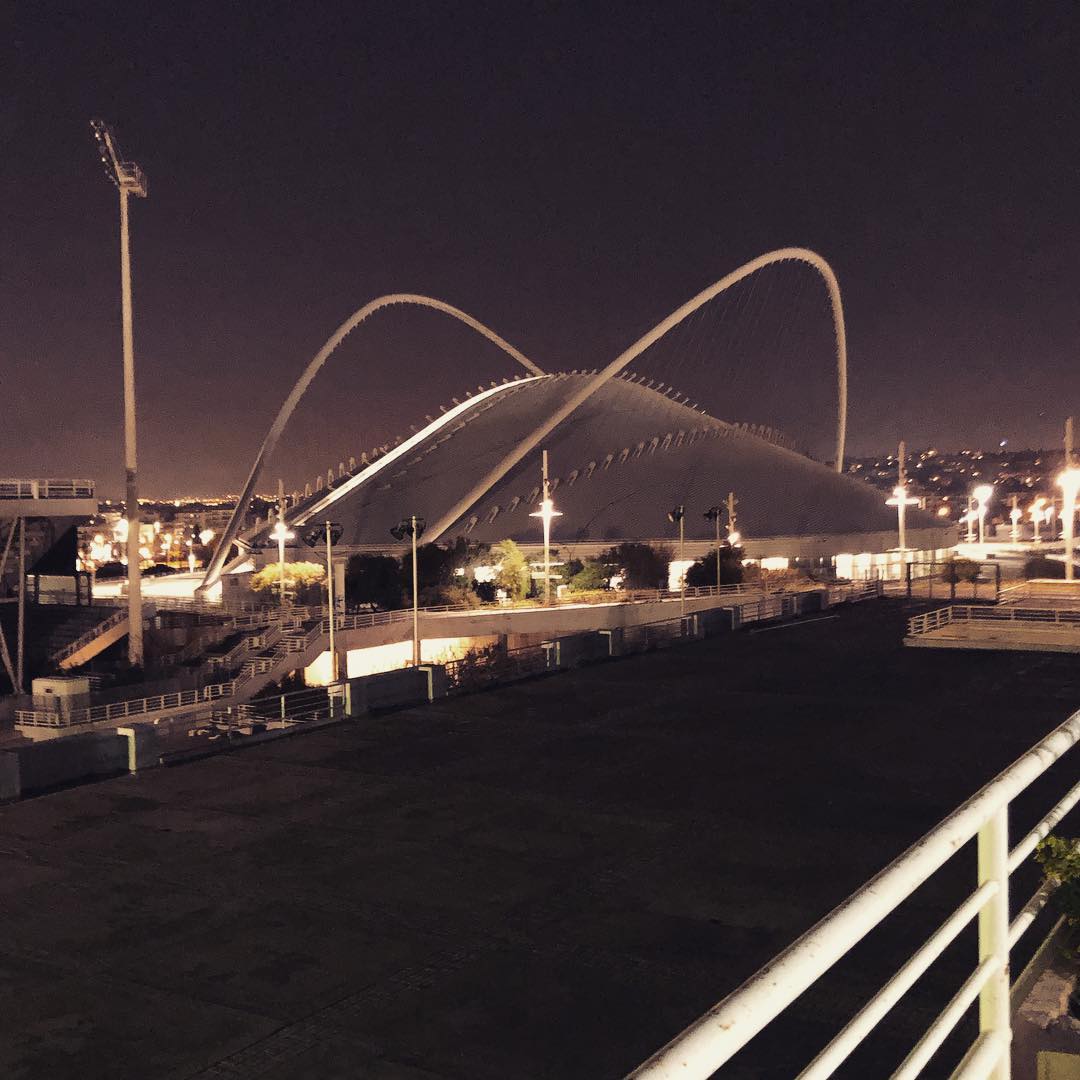 The return of the Olympic Games to Greece was greeted with enormous enthusiasm around the world, but there was also apprehension because the current facilities were inadequate, and the city lacked expertise with large-scale construction projects. When the Olympic torch arrived at Calatrava's Olympic Stadium in 2004, there was a celebration, and the 2004 Games officially began with an athletes' procession and a euphoric grand opening ceremony under Calatrava's arching structure. The return of the Olympics to Athens, as well as the most successful Paralympic Games that followed, was universally hailed as a success, with Calatrava's architecture playing a key role.
Peace Bridge, Calgary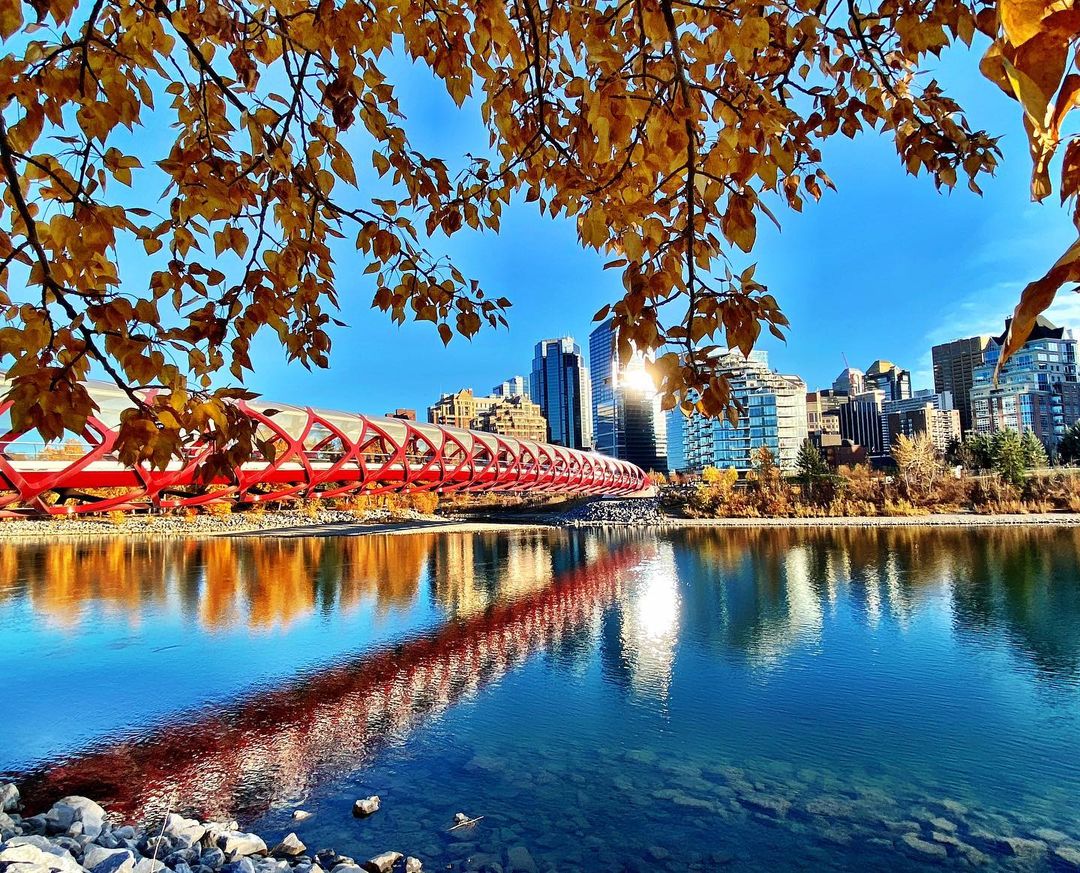 The new bridge is a landmark structure that connects Sunnyside, a lushly landscaped residential community on the north bank of the river, with Eau Claire, a modern urban downtown district on the south bank. The 126-meter (413-foot) long and 8-meter-wide (26-foot) bridge structure, with a total height of 5.85 meters (19 feet), is embedded as a sculptural, yet mathematically-derived element in a naturally landscaped setting, and its sculptural appearance creates a striking contrast with the surrounding landscape.
Margaret Hunt Hill Bridge, Texas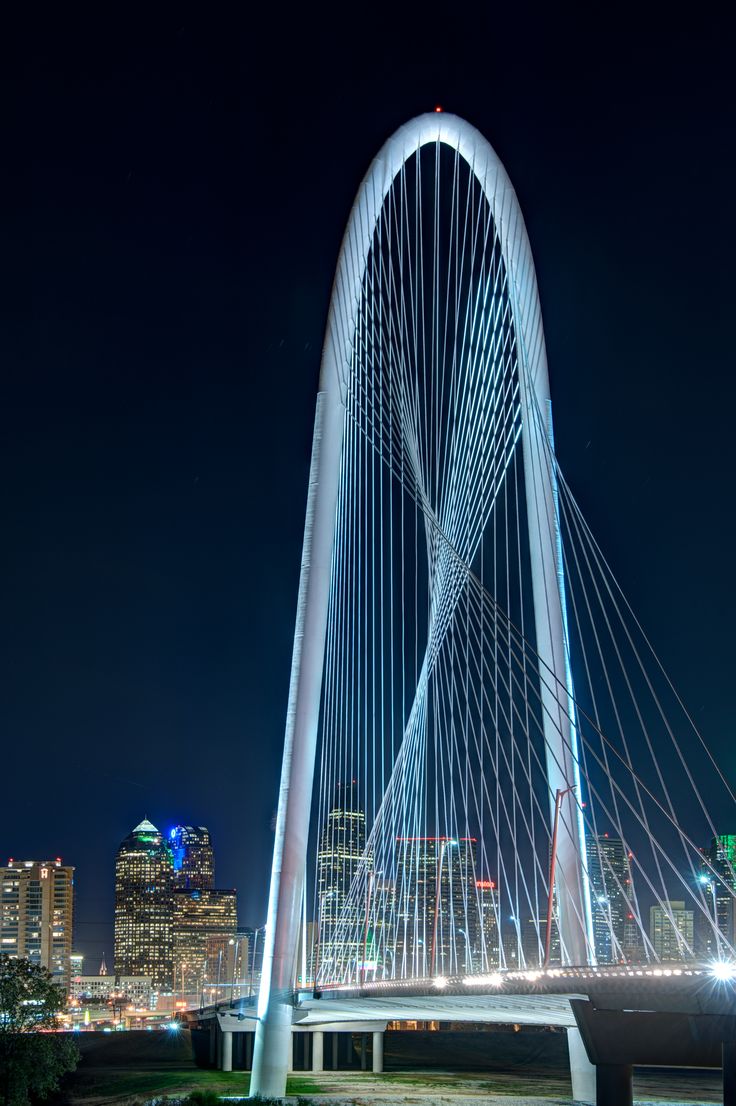 The Margaret Hunt Hill Bridge, which connects Dallas' two riverbanks enabling easy travel between the downtown area and the rapidly regenerating districts of West Dallas, is a crucial component of the city's urban regeneration initiatives. In 2002, when the Dallas City Council tasked Santiago Calatrava with designing a landmark bridge spanning the Trinity River, he viewed it as an opportunity to redefine the city's riverfront. Calatrava designed a concept to restore the region into a central meeting space, effectively injecting life back into the river, to commemorate the Trinity River and showcase its immense power to bring new development to Dallas.
Pavilion Expro 2020, Dubai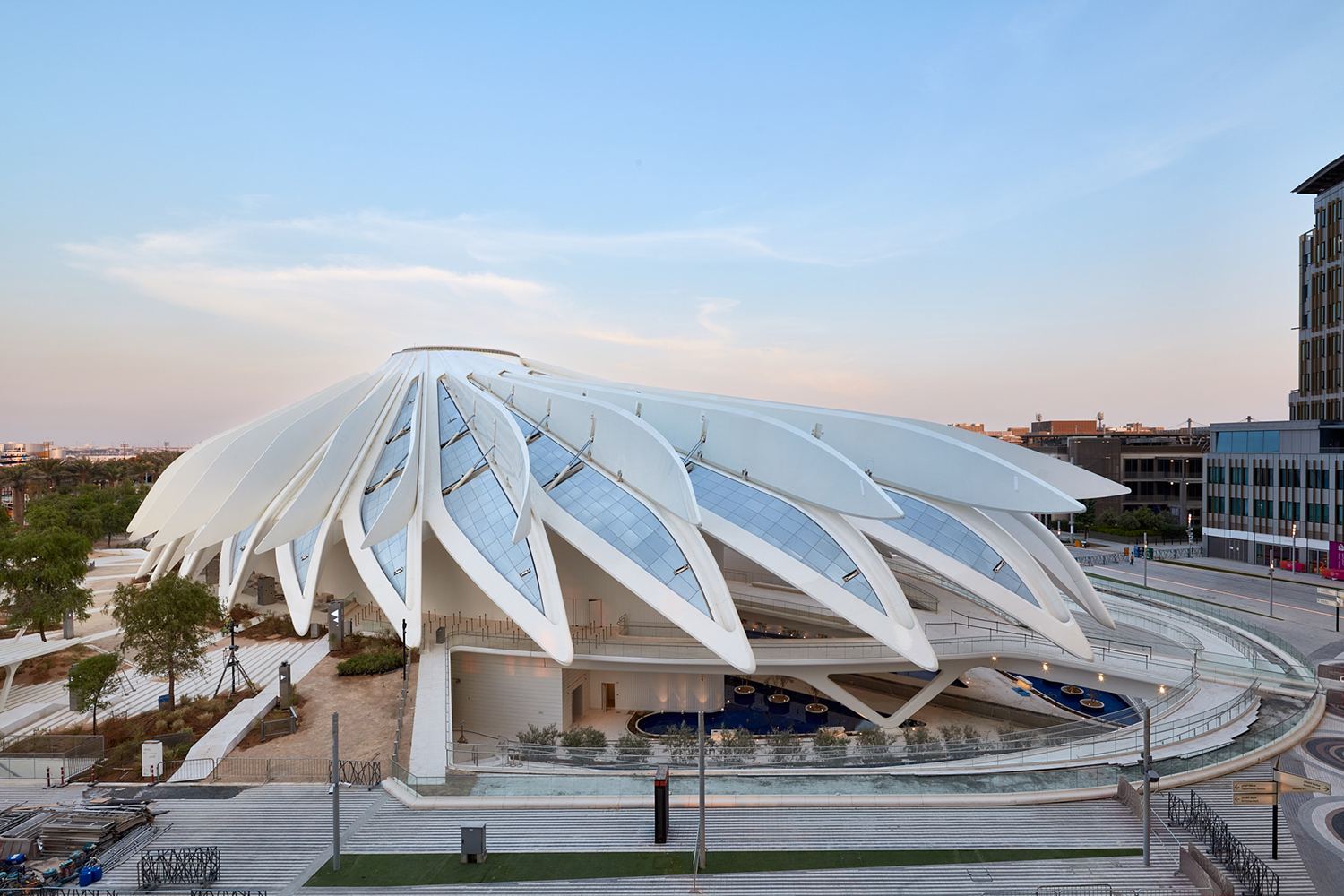 The National Media Council of the United Arab Emirates (UAE) has chosen Santiago Calatrava's concept for the UAE Pavilion at the Dubai World Expo 2020 after a seven-month design competition featuring bids from the world's premier architecture firms. The structure, which will be located in the middle of the almost 500-acre exposition area and inspired by a falcon in flight, will be visible to the estimated 25 million visitors and participants who will attend the Expo between October 2020 and April 2021.
Yuan Ze University, Taipei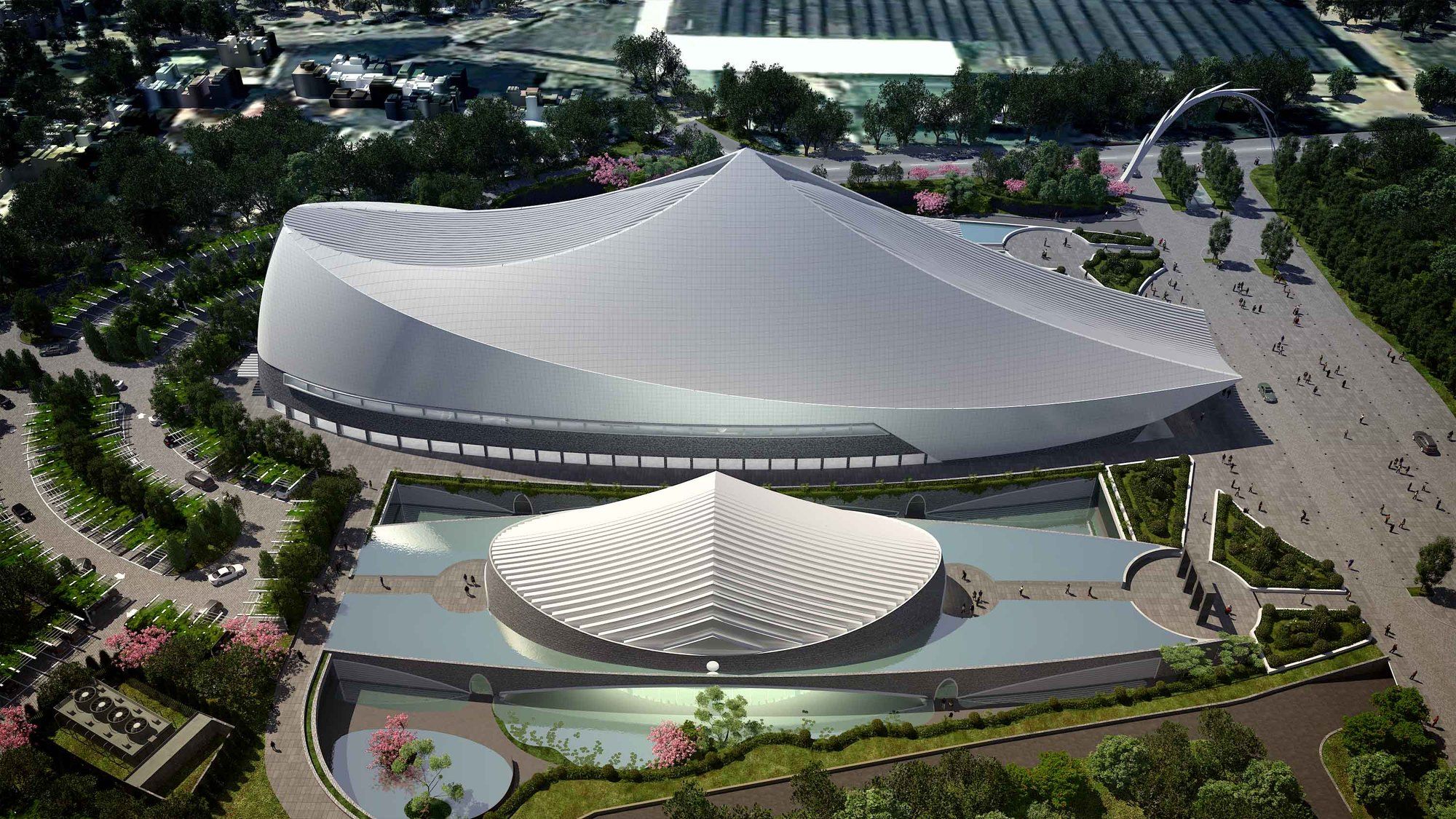 Douglas Tong Hsu, chairman of the Yuan Ze University Board of Trustees, commissioned Santiago Calatrava to design a major new building complex for the university campus, which is located in Taoyuan County, some 40 kilometers southwest of Taipei, Taiwan. Phase 1 of the ambitious initiative includes a Performing Arts Center, a memorial to the University's founder, and a new facility for the University's art and design schools, totaling 58,000 gross square meters. In Phase 2 of the proposal, an additional 50,000 gross square meters of space for future scientific research laboratories is expected.
Sondica Airport, Bilbao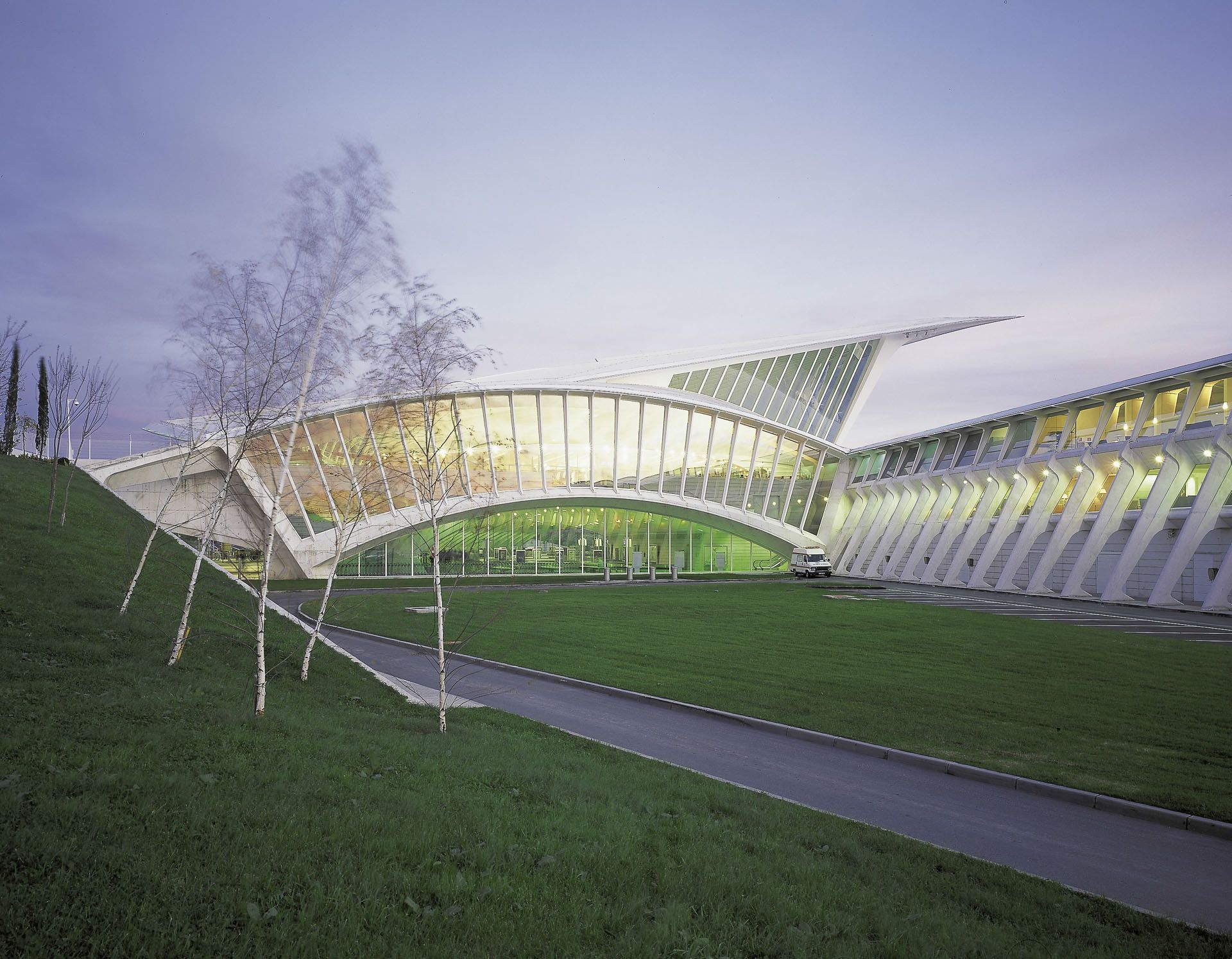 The new Sondica Airport terminal is located around 10 kilometers (6 miles) north of the city, with a metro connection planned. It is located across the apron and runways from the existing terminal. There is a lot of room for future expansion within this new building. When Sondica Airport first opened in November 2000, it could handle 2 million passengers per year. By 2005, the airport was handling 3.8 million passengers and 4000 tons of cargo per year (25 percent of international flights). Sondica Airport will be able to handle up to 10 million people per year in the future.
Train Station Oriente, Lisbon
Calatrava proposed piercing the embankment to provide a link between the previously divided portions of the Olivais District, which went beyond the competition brief. The existing Avenida Berlin was extended to the river's edge, running perpendicular to the embankment. On the northern border, the new Reciprocal Avenida, a similar but slightly angled road, was erected to create an essential east-west axis that runs across the Expo site. While serving as the ordering element for the overall proposal, this approach allowed obvious and easy pedestrian access among the various means of transportation.