Spanish interior design is a bright, colorful Mediterranean style that conjures up images of rustic cottages, sunny patios, and a strong sense of family. Spanish interior design is characterized by a color palette of blues, greens, whites, and browns, with the warmth of terracotta reds and oranges playing a key role in Spanish color schemes. Stone and ceramics, as well as pottery, wrought iron items, candle holders, and carved wooden panels, are highly common in Spanish design. Walls are typically finished with a smooth stucco texture or a faux finish in warm and cool tints, as well as earth tones. Wood-framed windows, carved panels, and ceilings accented with wood beams and ornamental tiles, or wholly made of wood, can be seen in many old Spanish interiors.
In Spanish interiors, fully carpeted areas are uncommon. In most cases, a homogeneous hard flooring surface is laid throughout the property, with little throw carpets and large area rugs serving as accents. Traditional Spanish carpets have a staggered knotted weave. Linear-patterned motifs in gentle greens and yellows are set against a neutral beige or off-white background. Hardwood is the most typical flooring choice in a Spanish-style home, but budget-conscious builders can choose for slate, a heavy, matte-finished ceramic tile, or terracotta tile with black grout.
Fabrics, wrought iron, and pottery are examples of Spanish interior design accessories. Woven cotton throw rugs and cotton window treatments in muted hues can be used to incorporate fabrics into the design. Window coverings can be hung with wrought-iron rods. Use decorative elements like door knockers, cabinetry and door hardware, wall sconces, chandeliers, headboards, and fireplace covers to incorporate more wrought iron into your design plan. Traditional, no-fuss styling is added with random, small groupings of ceramics and huge vases.
Leather and Mission-style dark, distressed wood furnishings are common in Spanish-style homes. Mahogany, walnut, ebony, butternut, teak, and rosewood are all popular dark woods. Traditional furniture complements the gentle arches and whimsical architectural aspects of a Spanish-style home, such as carved wood panels. Choose straight-back leather armchairs, sturdy hardwood benches, and woven-cotton-fabric-upholstered wood chairs.
Colorful Bedroom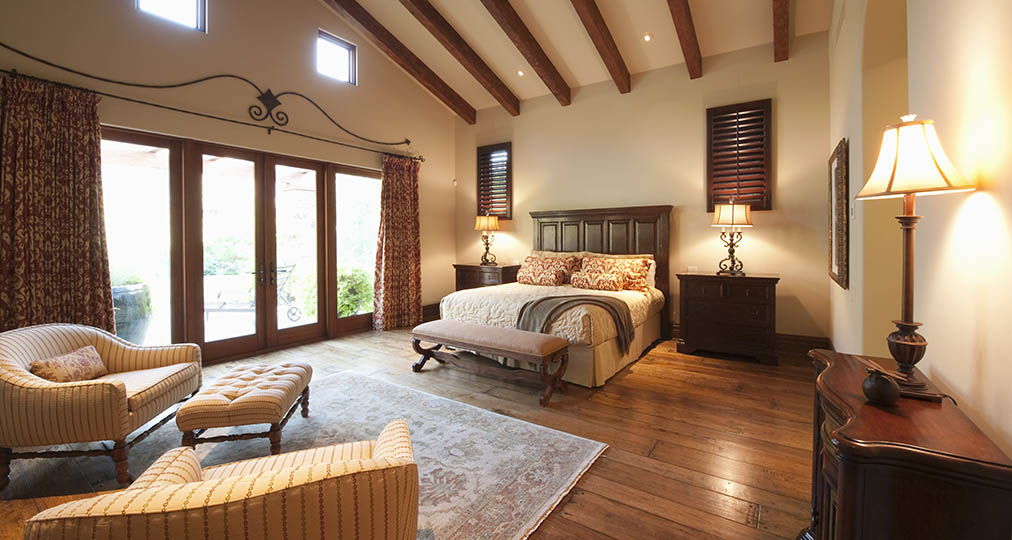 Your home's interiors tell a lot about your personality, particularly your bedroom, which you normally decorate to your liking the most. After all, it's where you go to get some much-needed alone time. Do you have any ideas for making your apartment more peaceful and appealing at the same time? Using a two-color scheme for the bedroom walls. Another suggestion is to add a fifth wall to the four-wall concept. You must upgrade to this trend because it is a new generation design! Make an angle with the wooden bars. You'll achieve an old-fashioned style for your bedroom with this stylish and simple look.
Cozy Fireplace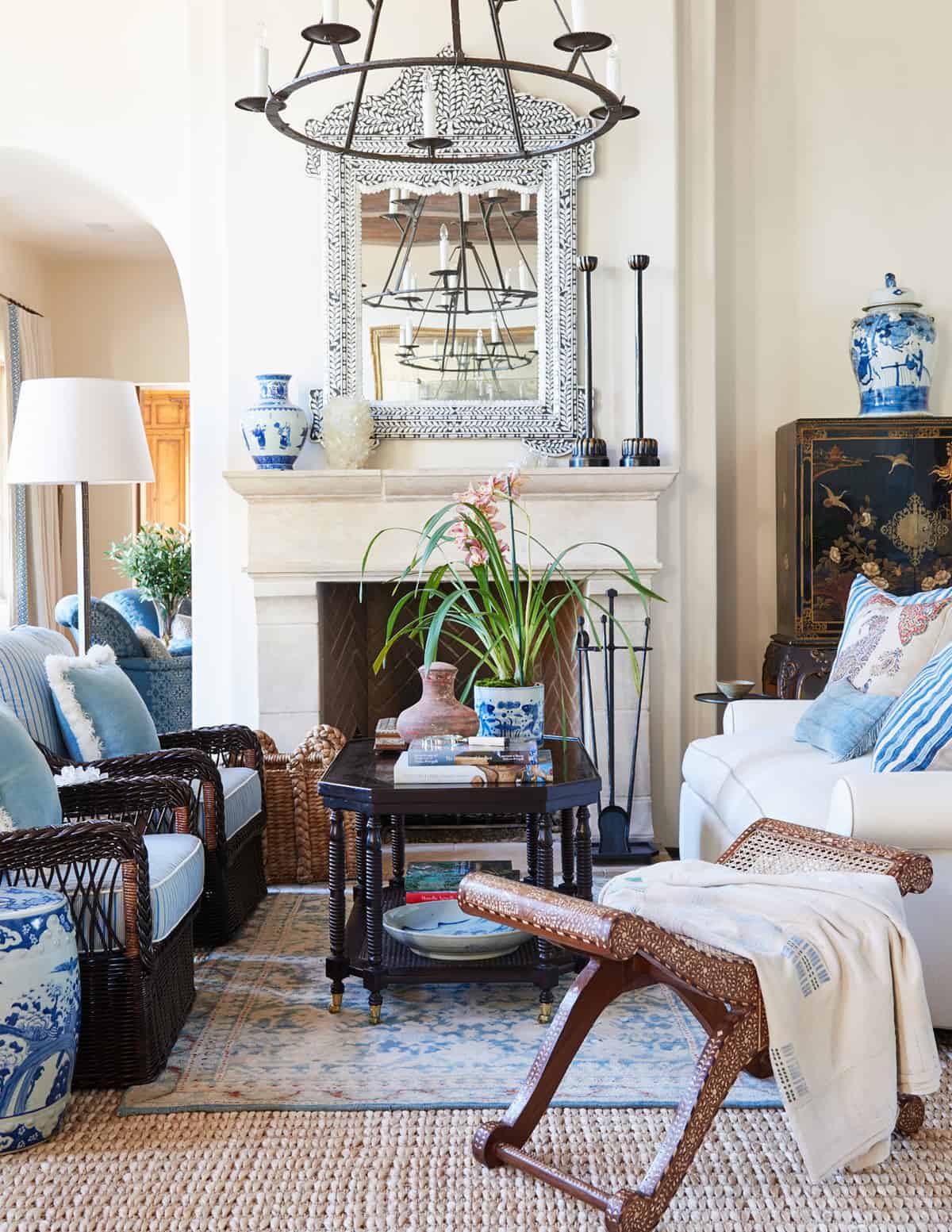 In your designs, layer and mix different elements and textures. A Moroccan-style mirror, a layered Oushak rug over seagrass, wicker, and a Chinoiserie. You can certainly add the matching chandeliers and close the doors to the other rooms in the formal living area. Isn't it going to rock the place?
Glam Girly Room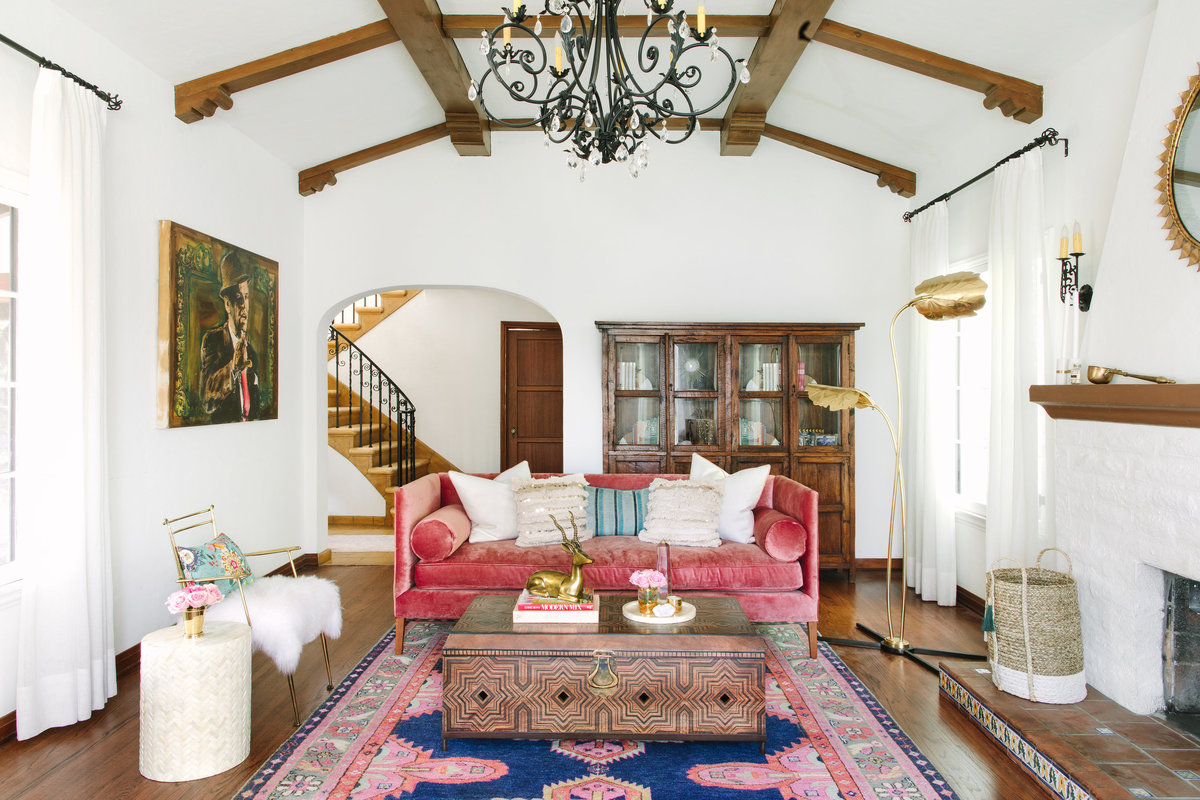 Doesn't this room look so adorable? If you are a fan of the chic and girly style in the interior, look no further. The combination of wood and metal looks amazing, and the vintage trunk that serves as a coffee table adds a chic note.
Fantastic Dinner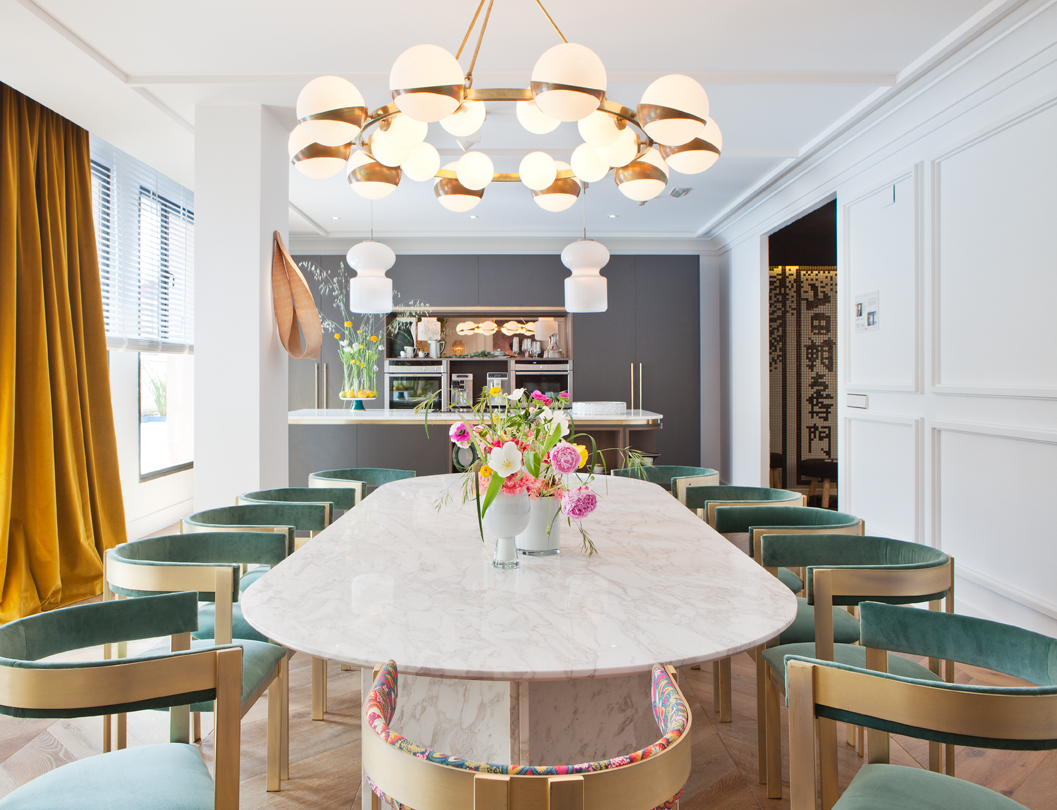 The interior design scene in Spain is one of the best in the world, with homes that are innovative, adventurous, colorful, and edgy. The designs are exquisite, bright, and full of antique finds: aquamarine seats in the dining room, which are complemented by multicolored chairs at the table's ends; brass lamps; vintage furniture; gold wall decorations; distinctive plant vases; and a lot of velvet. The vintage/modern mix will appeal to you.
Cute Corner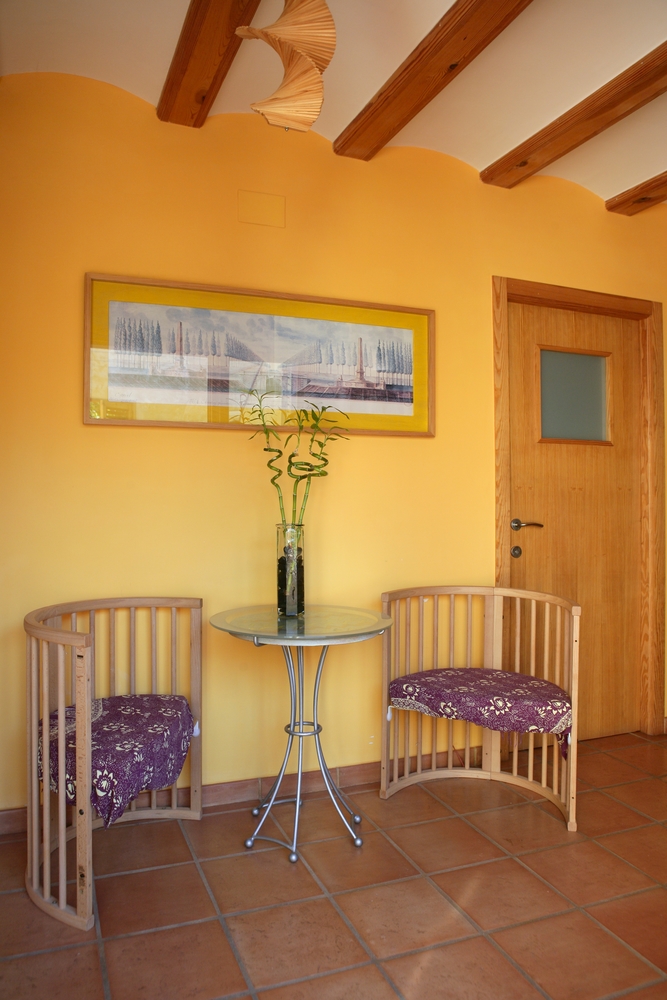 Due to the frequent use of terracotta tiles for flooring and roofs, the warmth of terracotta reds and oranges are also key players in Spanish color schemes. In Spanish Colonial homes, the furniture and accessories are made in a simple, down-to-earth design. Solid wood furniture, such as oak, is commonly used and features simple patterns with little decoration. As part of the rustic appearance, the square dowels are frequently left visible.
White Arches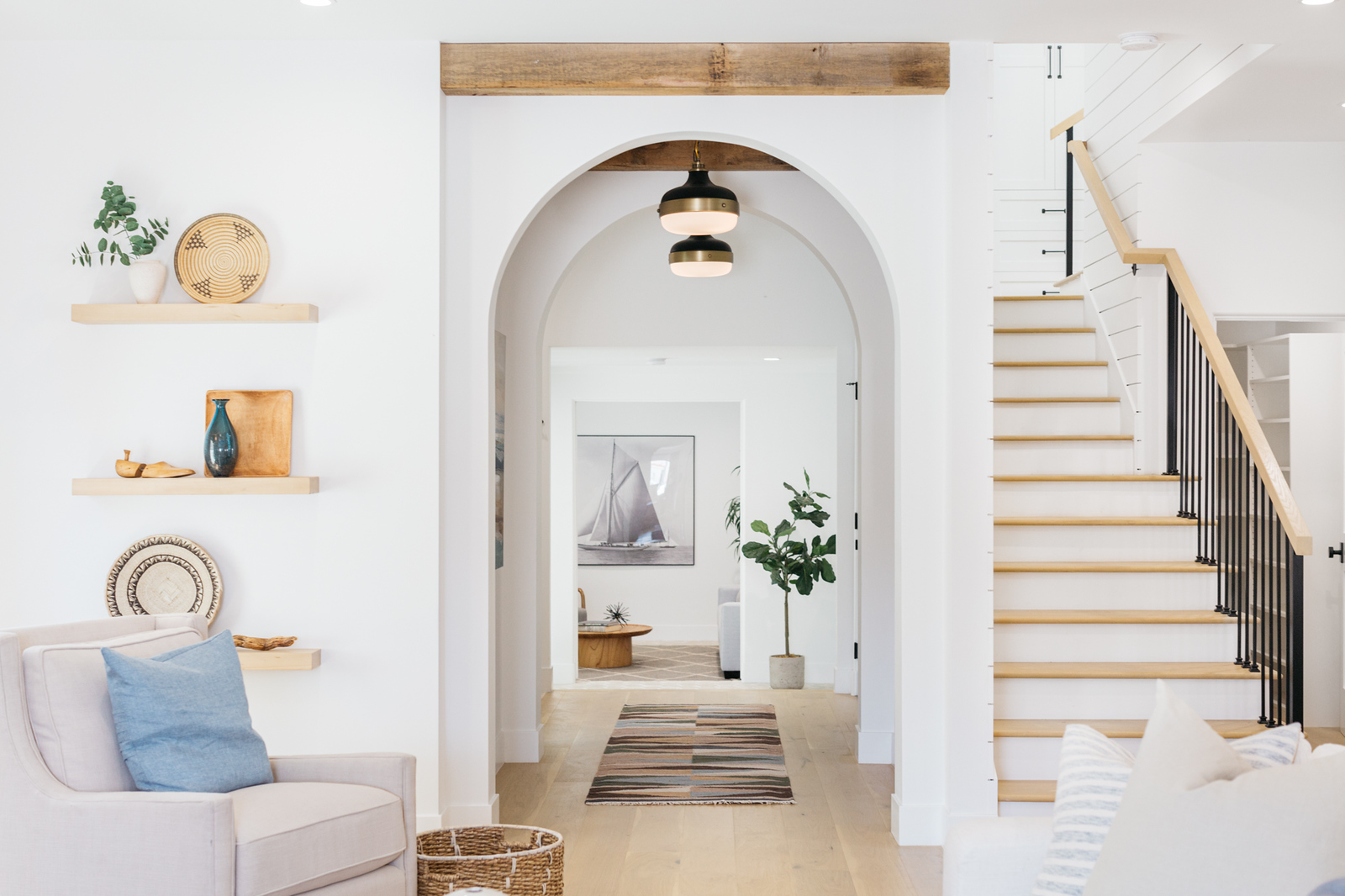 At first glance, these photos of a bright and open home appear to tell a modern home story, yet beneath the layers of smart design are the majestic bones of a century-old Spanish bungalow. Before the redesign, you would have noticed an unwelcoming layout and forced blending of styles, all of which were remedied with a clean look. You can put your distinctive stamp on the final staging and stylistic components for a tour that stands out.
Steel Railings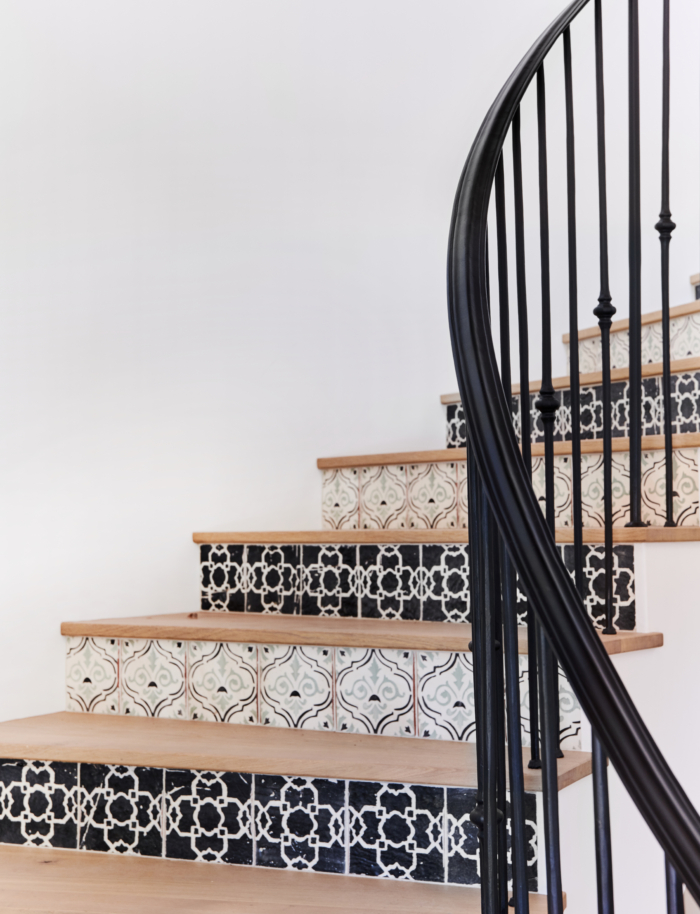 Simply by looking at these photographs, you will feel as if you are entering into a Spanish house, thanks to the use of Spanish tile, plaster walls, curved staircases, arched entrances, and vintage pieces. The rich, deep dark hues chosen for the tiling and treads make this staircase feel so warm and magnificent. The metal fence, with its unique design, adds to all of this.
Spanish Doorway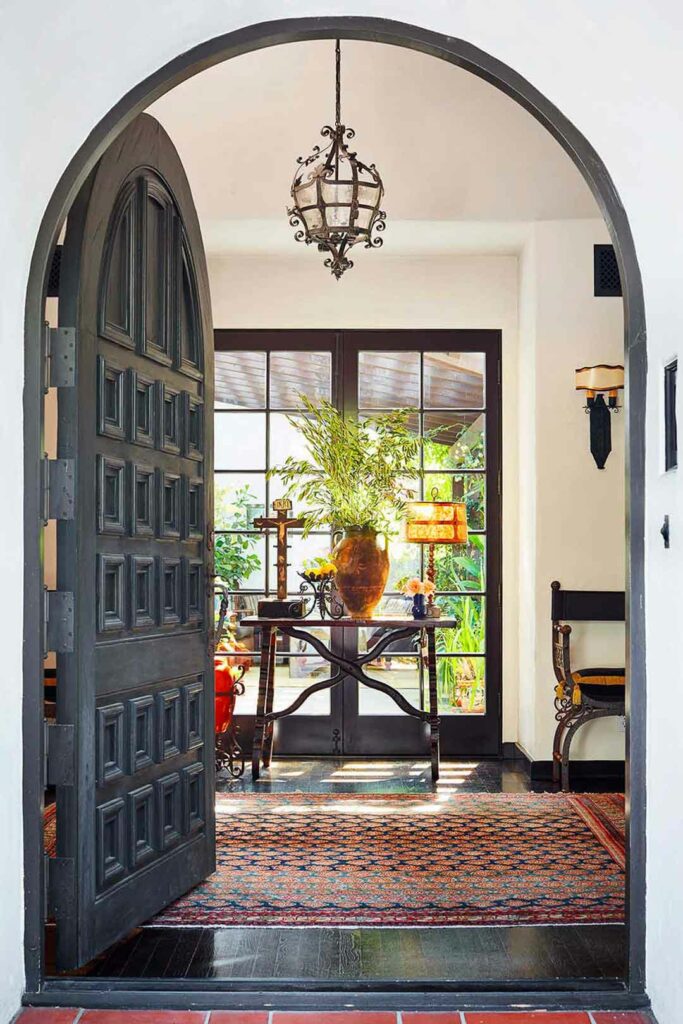 In a Santa Barbara-style home, arched entryway and coffered doors are especially appealing. Above an 18th-century rustic Spanish trestle table hangs a 19th-century Italian lamp. The ancient lantern and sconce, the iron chair from the 1920s, and the Spanish table from the 18th century are all present. Incorporate one-of-a-kind items with patina and history into your home's decor.
Bright Walls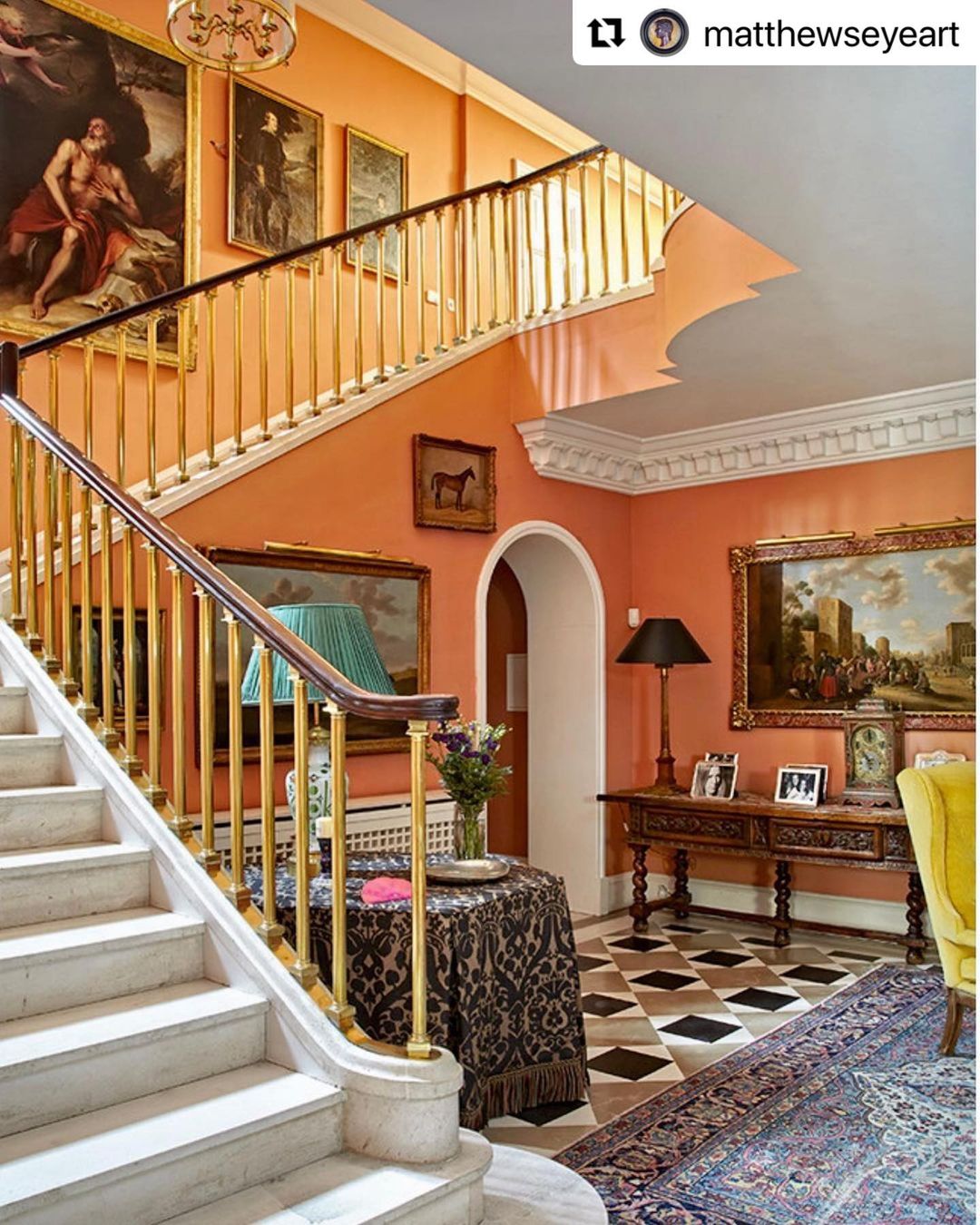 The color of the walls is evocative of Madrid. The lower level has a distinct color scheme than the stairwell, and the ceiling is stunning! This welcoming entry hall is dressed up with peach and orange hues. Any living room furniture design would be incomplete without a coffee table, which serves as the ideal meeting spot.
Marble Stairs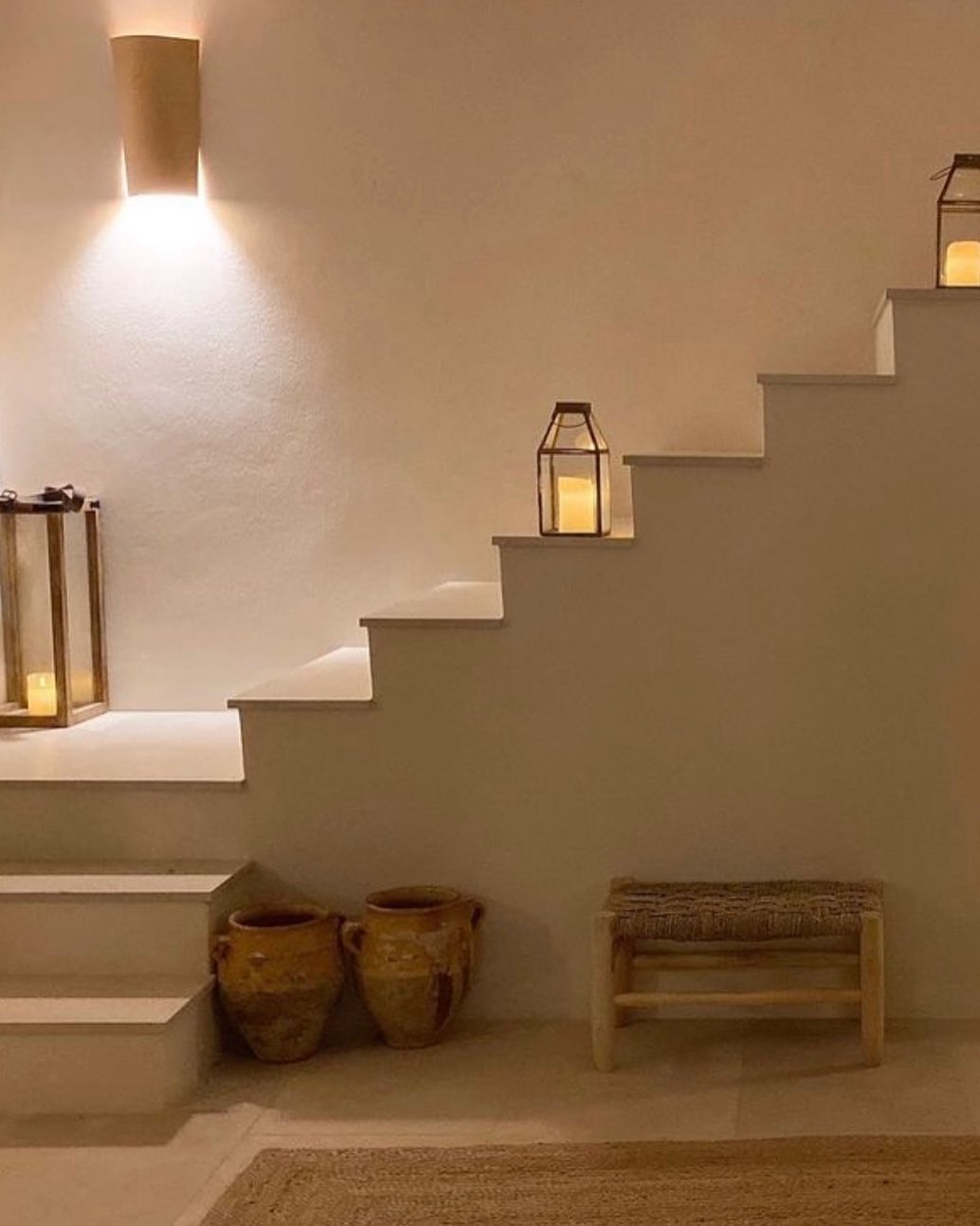 Stairs without railings are pretty common in Mallorca. The ones in the photo are made of marble and are so beautiful, calm, and stylish. They might seem unsafe, but actually are wide enough to keep you safe. The light fixtures only add to the design and style of this lovely home.
Leveled House
The living room, lounge, or dining room is the first room we look at when we decide to buy a house. This is the place where we will almost certainly spend the most time. Because there is frequently lighting in both places, the entrance of light is increased by having two floors. In addition, we can use vertical slats or roller shades to restrict the amount of natural light that comes in throughout the summer. On the other hand, because of its height, we can use it to hang large paintings or canvases in the stairwell. Also, consider hanging a lamp or designing a central fireplace that serves as the room's focal point.
Industrial Dining Room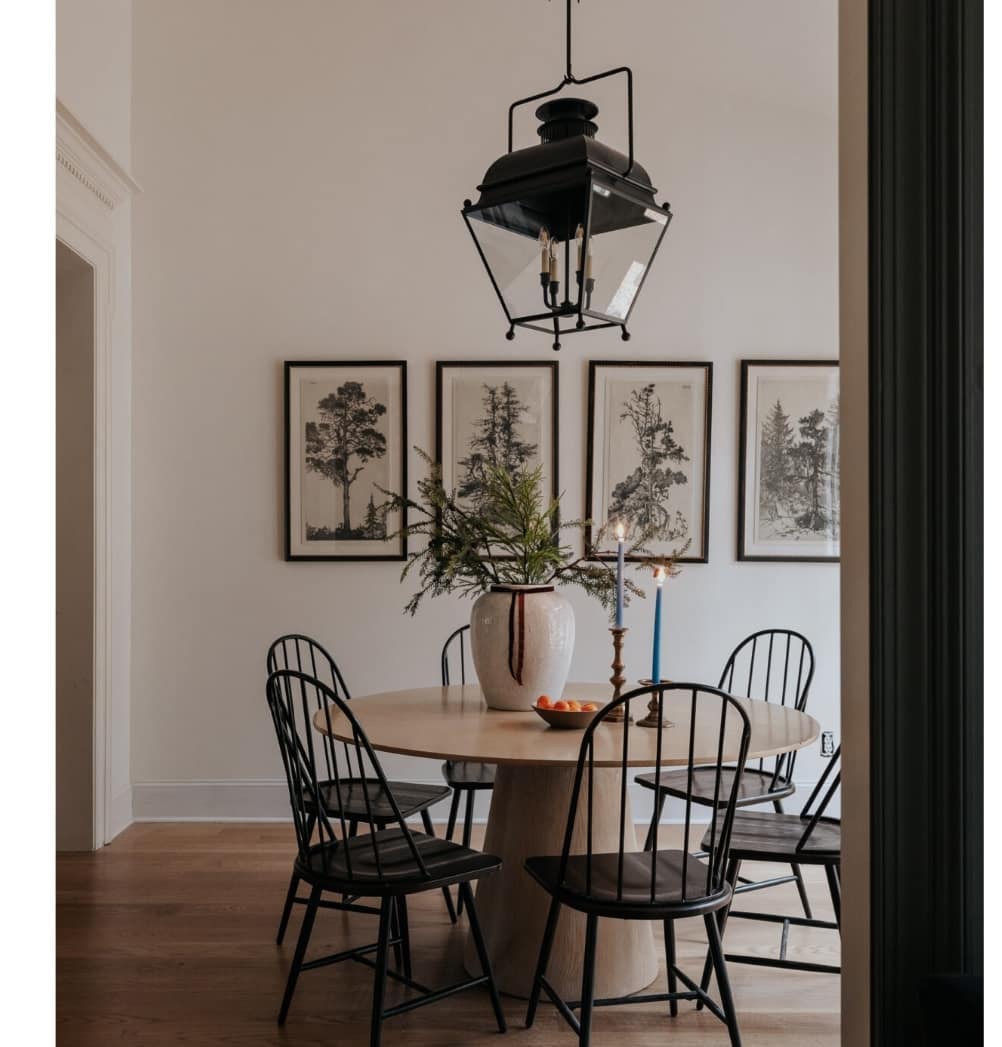 A gallery wall in a dining area is such a great idea! This warm and inviting place exudes historic charm with a modern twist. The Holborn Lantern's studied details create a magnificent silhouette, making it really classic. Its stately nature is enhanced by subtle but powerful contemporary adornments.
Bricked Wall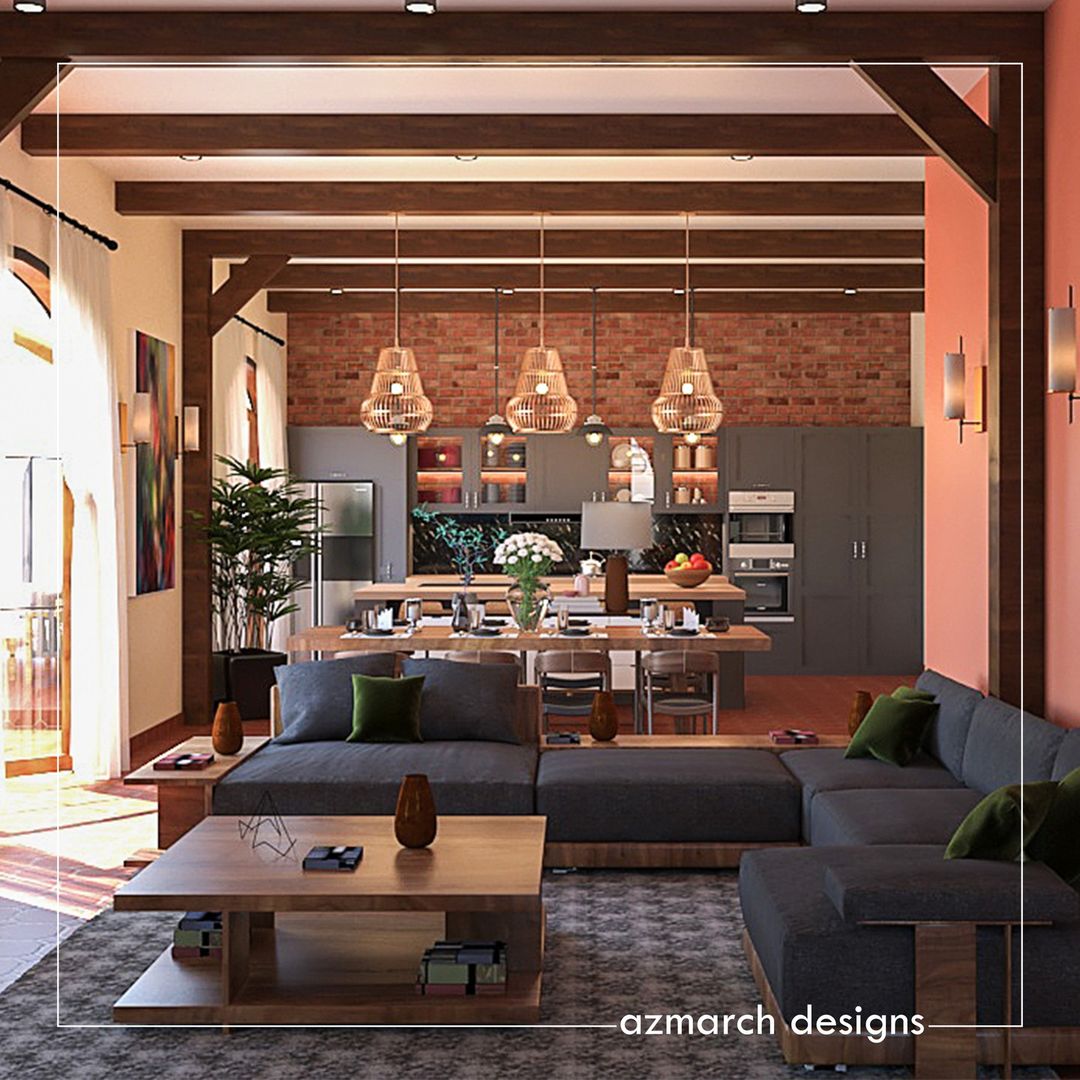 The traditional furniture style recreates the old décor with a European flair. The elegance and simplicity of traditional design are emphasized. Deep hues and wood tones, decorative accents, and diversity of ornamental features are the key characteristics. Clean and crisp lines, a simple design, a neutral color palette, and "cold" materials define modern furniture style, which has a sense of simplicity. The style emerged from the decorative arts in the twentieth century.
Patterned Toilet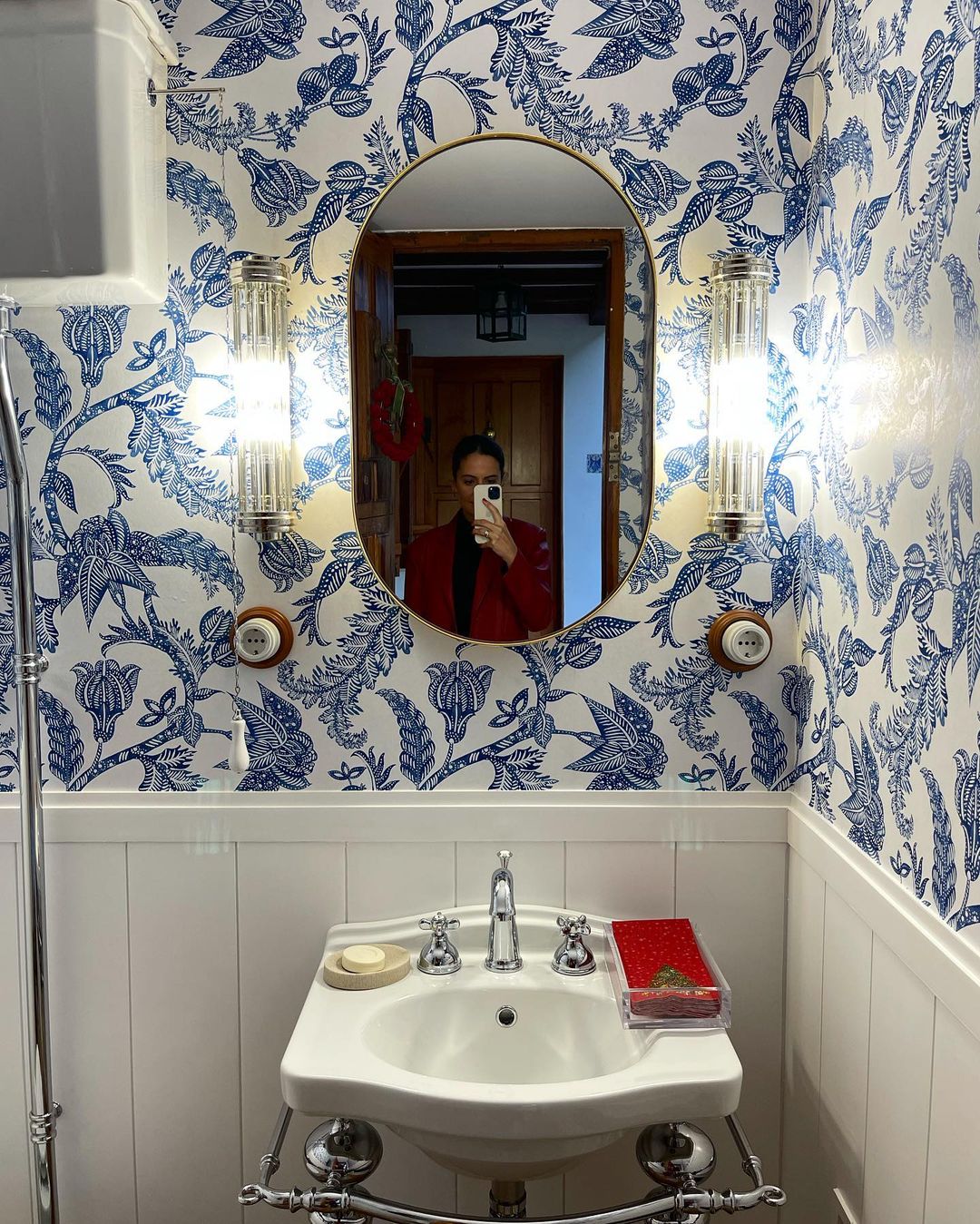 Although the contemporary design is popular, vintage style is still popular, and the bathroom is an excellent place to instill a sense of nostalgia and charm. Opulent materials and rustic touches abound in modern antique bathrooms. In a vintage bathroom, a variety of colors work beautifully. Warm hues are aesthetically pleasing, whereas pastel colors evoke a sense of calm and tranquility. A surprising neutral color that is easy to accessorize and always in style. Towels and fresh flowers can quickly give a splash of color.
Colorful Kitchen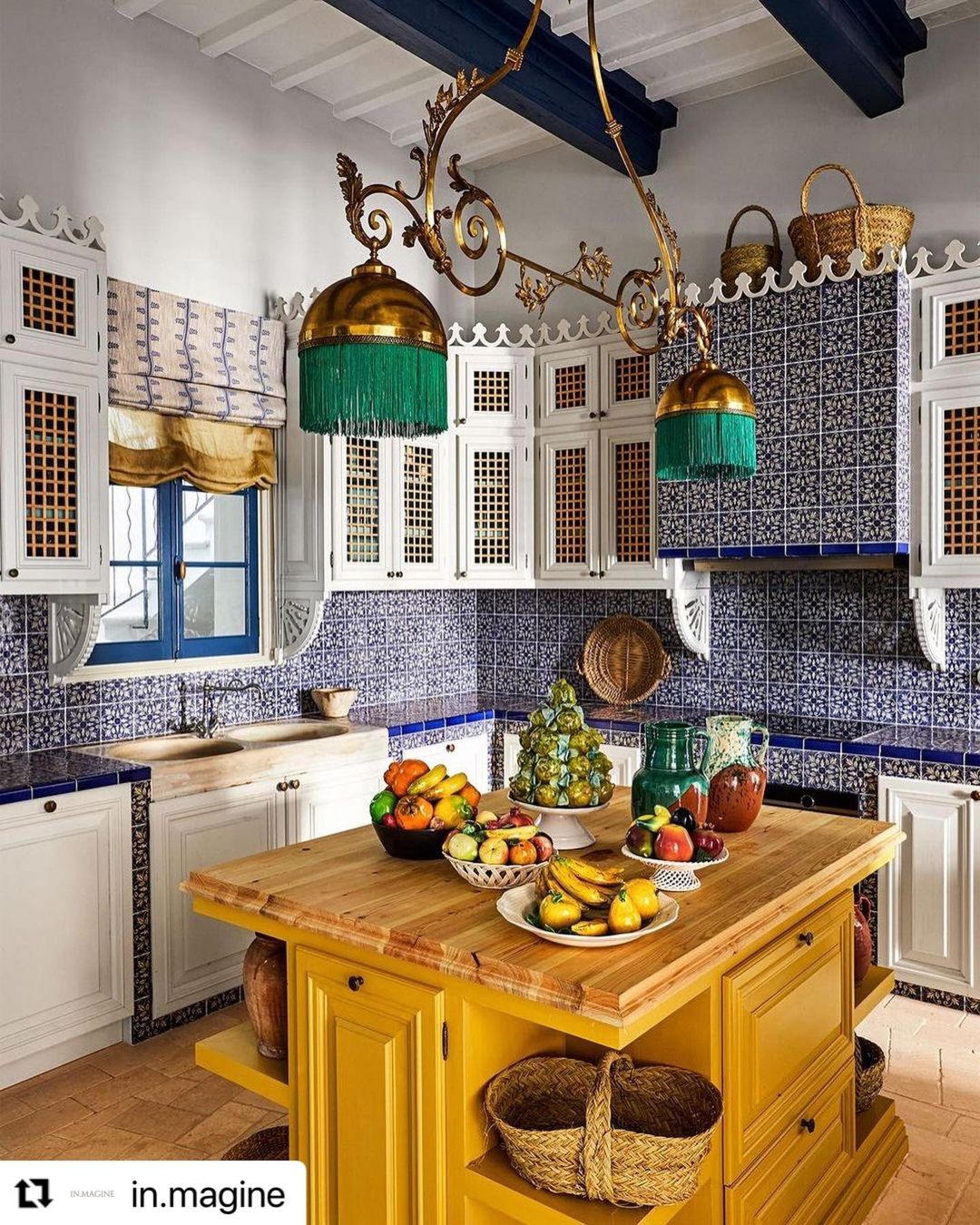 Colorful and vibrant Spanish kitchen. This kitchen retains its old-world charm while adding opulent flourishes—literally. The kitchen's custom island is made of oak and painted in Farrow & Ball's India Yellow, the gilt bronze chandelier is from a palace in Madrid, and the backsplash and stove are made of Andalusia blue and white tiles.
Spanish Style Hallway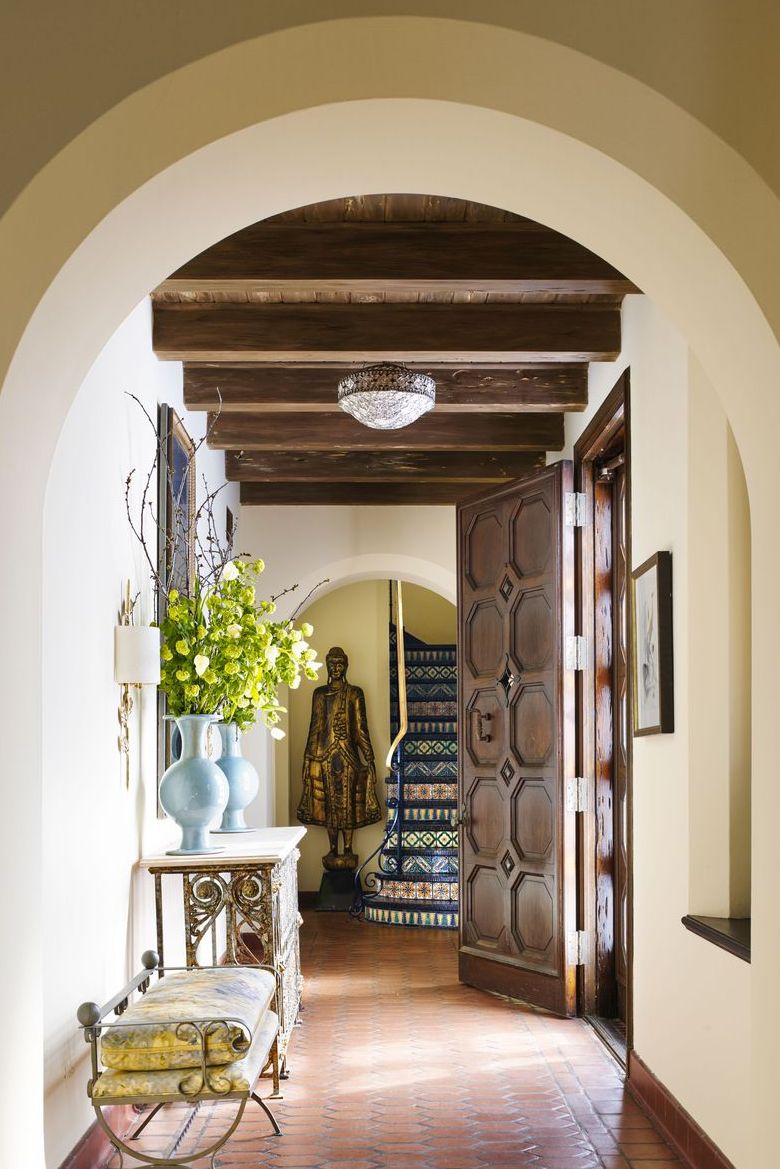 The hallway is one of the most important spaces in a home and it's often overlooked. It's the first space that greets everyone who enters your home and it should be well-lighted and always in order. This hallway is in a typical Spanish style – brown floor tiles, massive wooden door, blue decor, etc. It looks very inviting and chic, don't you think?
Dark Wooden Pannels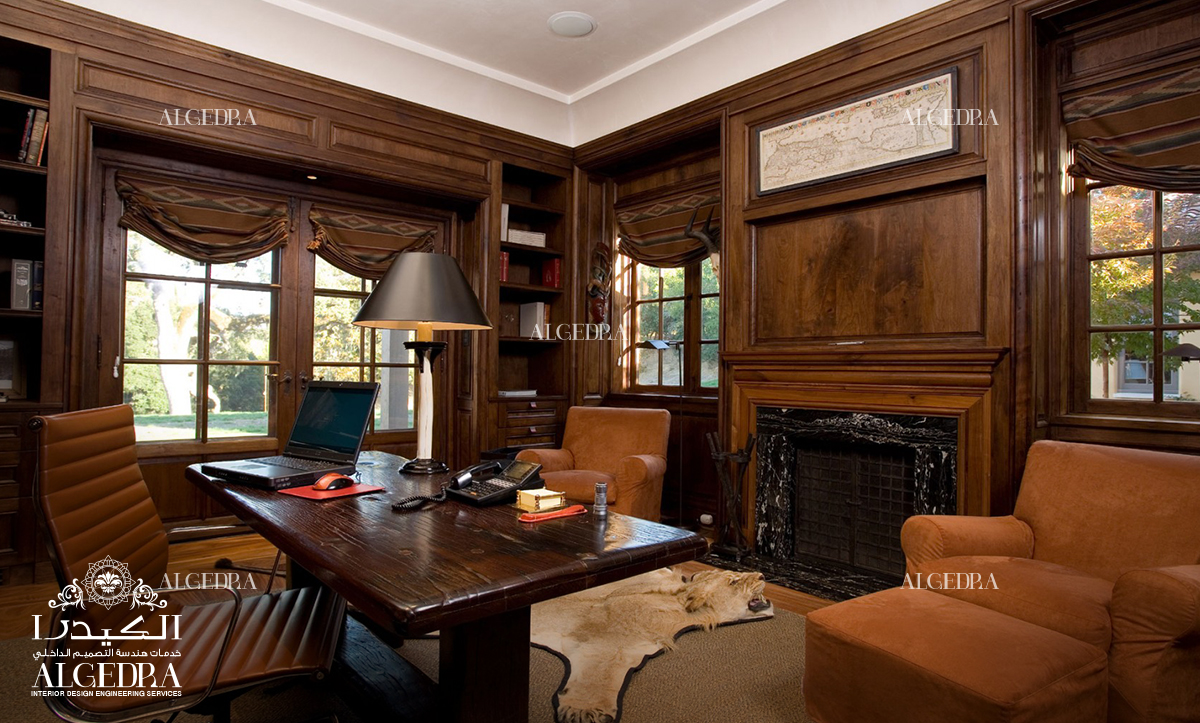 Leather and dark, weathered wood furnishings are common in Spanish-style homes. Mahogany, walnut, ebony, butternut, teak, and rosewood are all popular dark woods. Traditional furniture complements the gentle arches and whimsical architectural aspects of a Spanish-style home, such as carved wood panels. Choose straight-back leather armchairs, sturdy hardwood benches, and woven-cotton-fabric-upholstered wood chairs.
Terracotta Living Room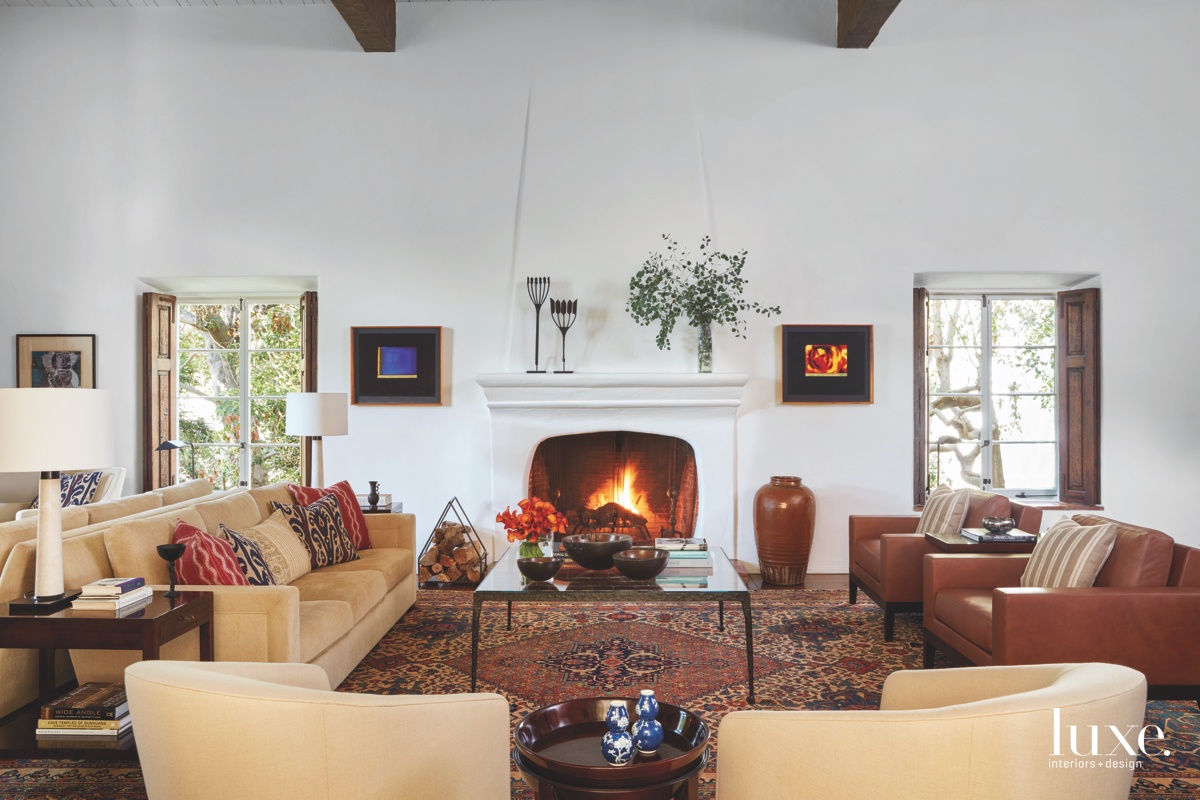 This wonderfully styled living room is so inviting and has a cozy feel to it. The Spanish interior style is all about gathering the family, so a fireplace is a perfect place for that. The terracotta details are placed perfectly and add a true, Spanish elegance.
These were the ideas we selected for you. This is only to get you inspired and create your own. Of course, there are many more ideas for you to look at, but these are the best. Now, get inspired, get creative, work, and share your creations with us in the comments below.