Hygge is a lifestyle concept that originates from Denmark. Since Denmark is known as the country with the happiest people in the world, this concept quickly became popular everywhere and people started implementing its principles in their everyday life. It is very similar to the minimal Scandinavian design. Hygge is all about comfort, functionality, and esthetics. It's a way of life that brings people together and focuses on calmness and slowing down. In a fast-paced world, we all need time for ourselves and our loved ones. That's why we need to include more hygge in our lives and the best way to do that is by making small changes in our homes. This philosophy focuses on creating a peaceful and cozy space in the living room with many blankets and throw pillows, natural light, a functional kitchen that brings the whole family together to enjoy tasty meals and share stories, a beautiful spa-like bathroom for relaxation after a long, hard day, a simple entryway to properly greet you and every guest in your home and many plants to make you feel one with nature.
If you want to decorate your home and make it hygge, you need to make sure that the rooms are not overcrowded with things. Get rid of anything that doesn't serve you and add things that bring you joy. The rooms need to be airy so that you can feel calm in them. Adding vintage pieces or refurbished pieces of furniture is always a good idea, too. Rugs and curtains are also a great choice since they give the room warm vibes. Showcase your books in beautiful wooden bookshelves and your photos on a gallery wall.
The goal is to create a warm and inviting atmosphere where you'll enjoy life's simple pleasures. Get inspired by the following ideas and start making your home hygge as soon as possible. We guarantee you won't regret it.
Lights And Nature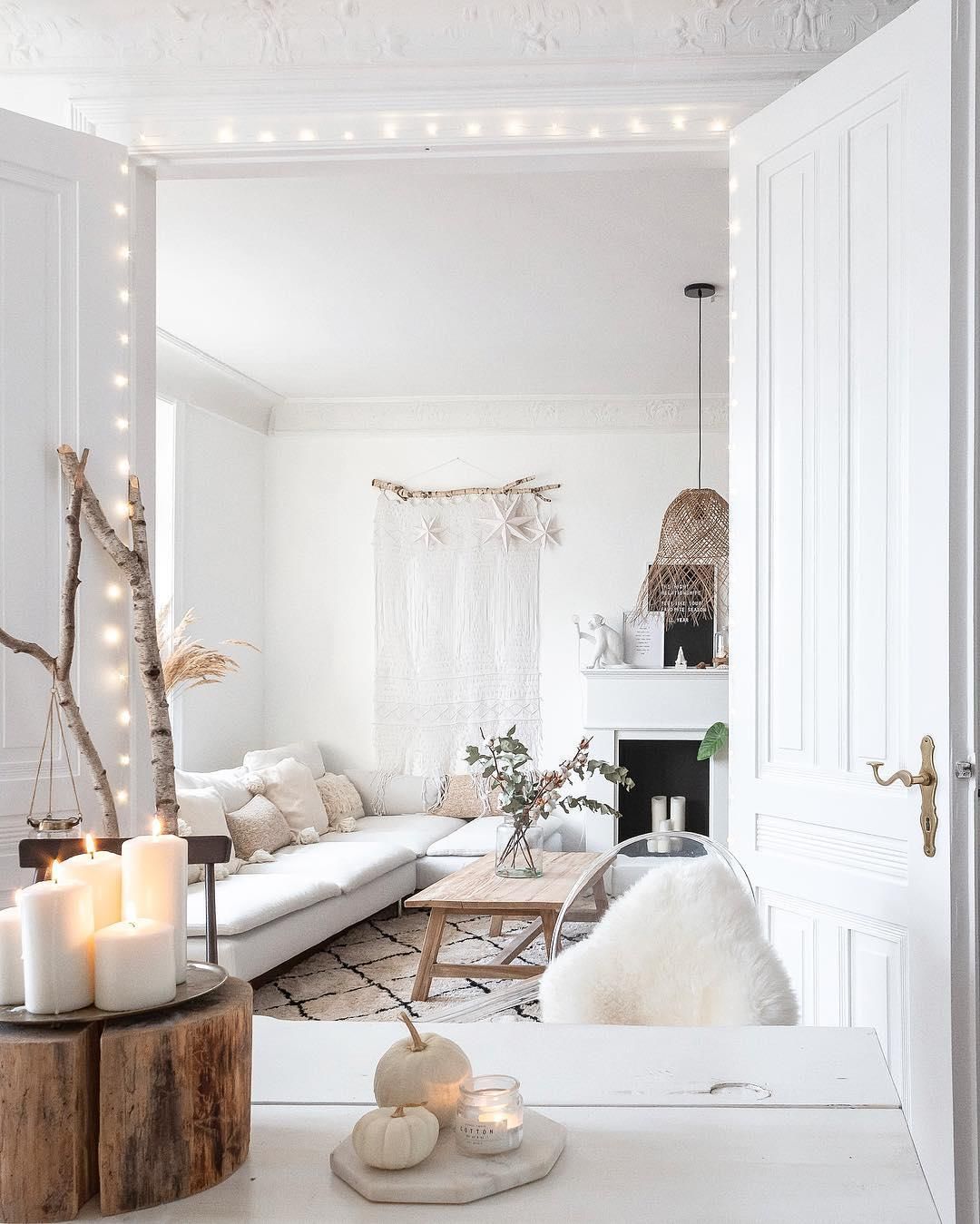 Lighting is very important in the hygge philosophy. This can be done by adding string lights (yes, they are not only reserved for Christmas time), and candles. With candles, more is more. Paired with wood and greenery, they definitely have the hygge factor.
Pillow Perfection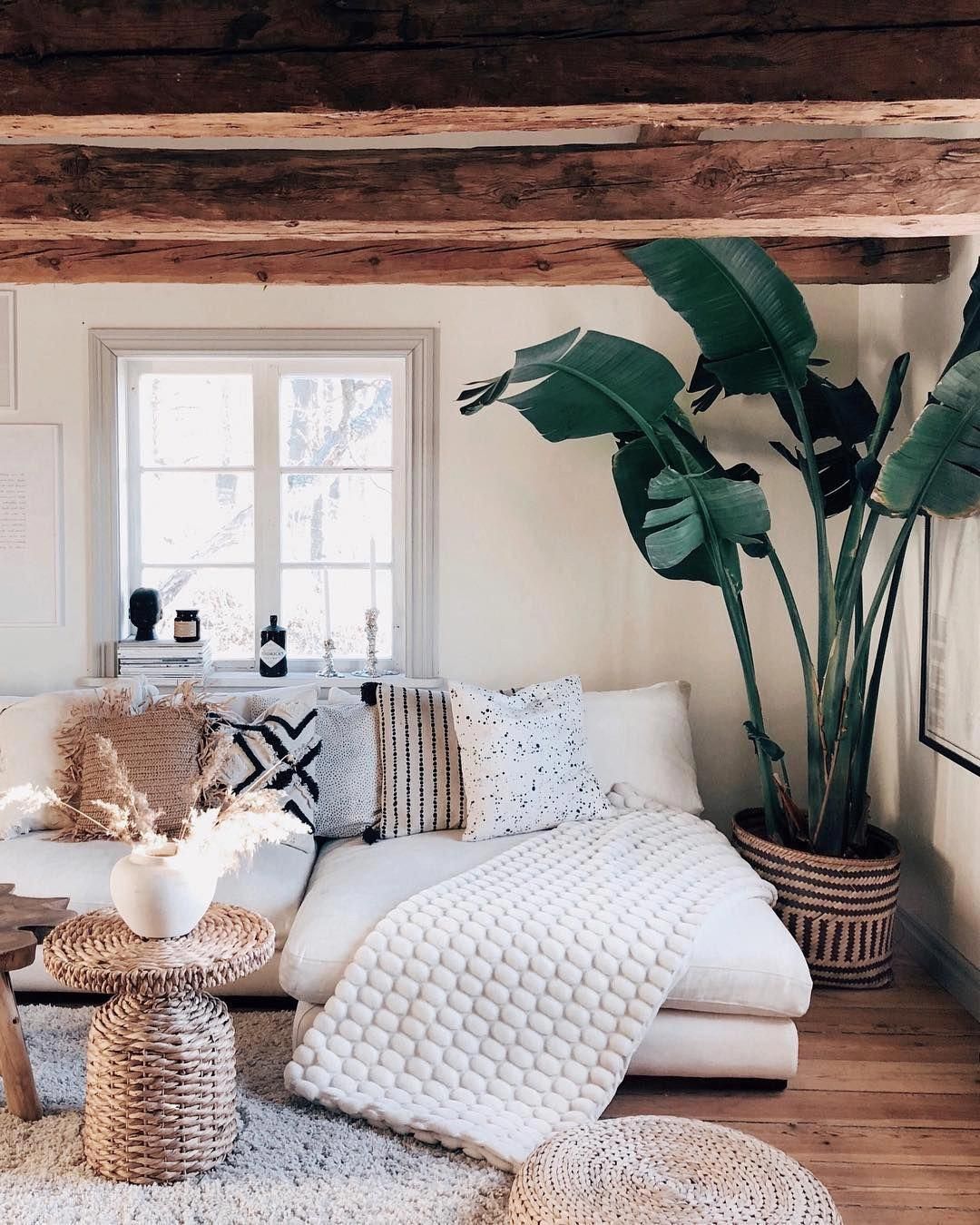 In the living room and in the bedroom, use different textures and patterns. You can do this by adding blankets and many throw pillows. There's nothing more hygge than cozying up under a blanket and winding down after a long day, right?
Gallery Wall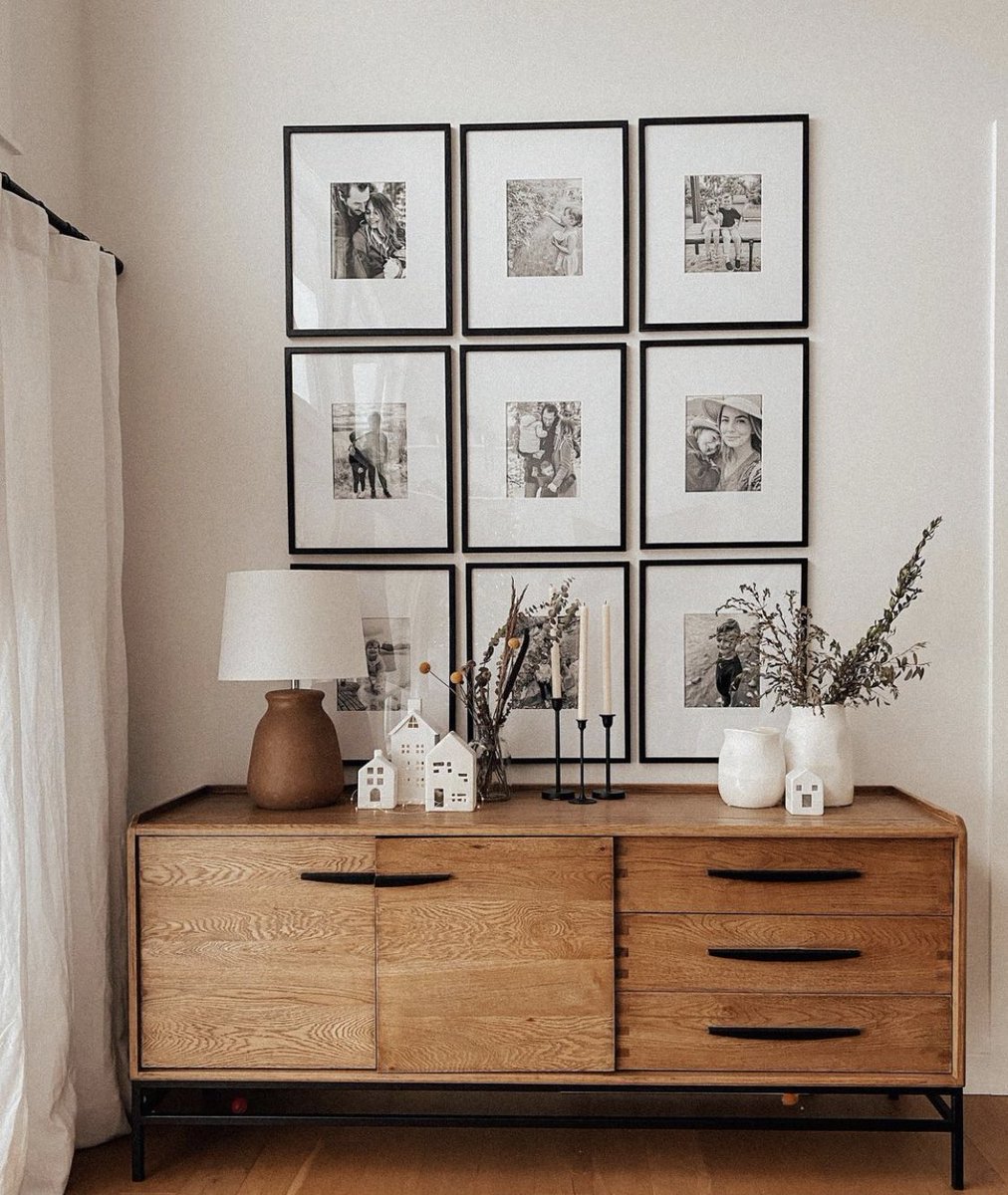 Hygge is all about family and friends being together, so why not showcase your favorite photos on a beautiful gallery wall? It will definitely bring you positive energy and happiness whenever you look at them.
Black, White, And Grey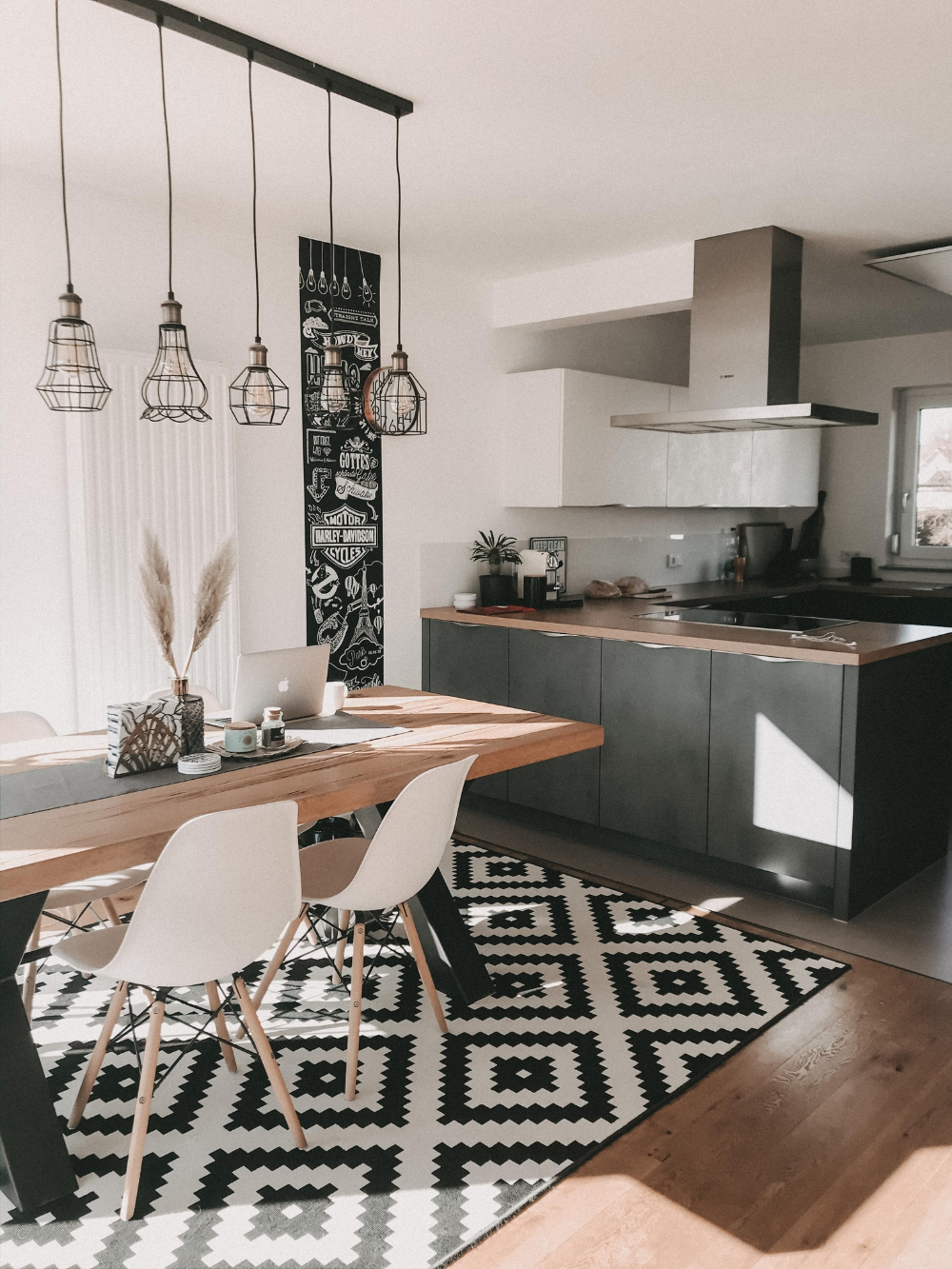 Since hygge is a Danish concept, it is very similar to the Scandinavian design that focuses on three main colors: black, white, and grey. This amazing kitchen is a true representative of this design and the wood and the pattern of the rug add to the hygge vibes.
Reading Nook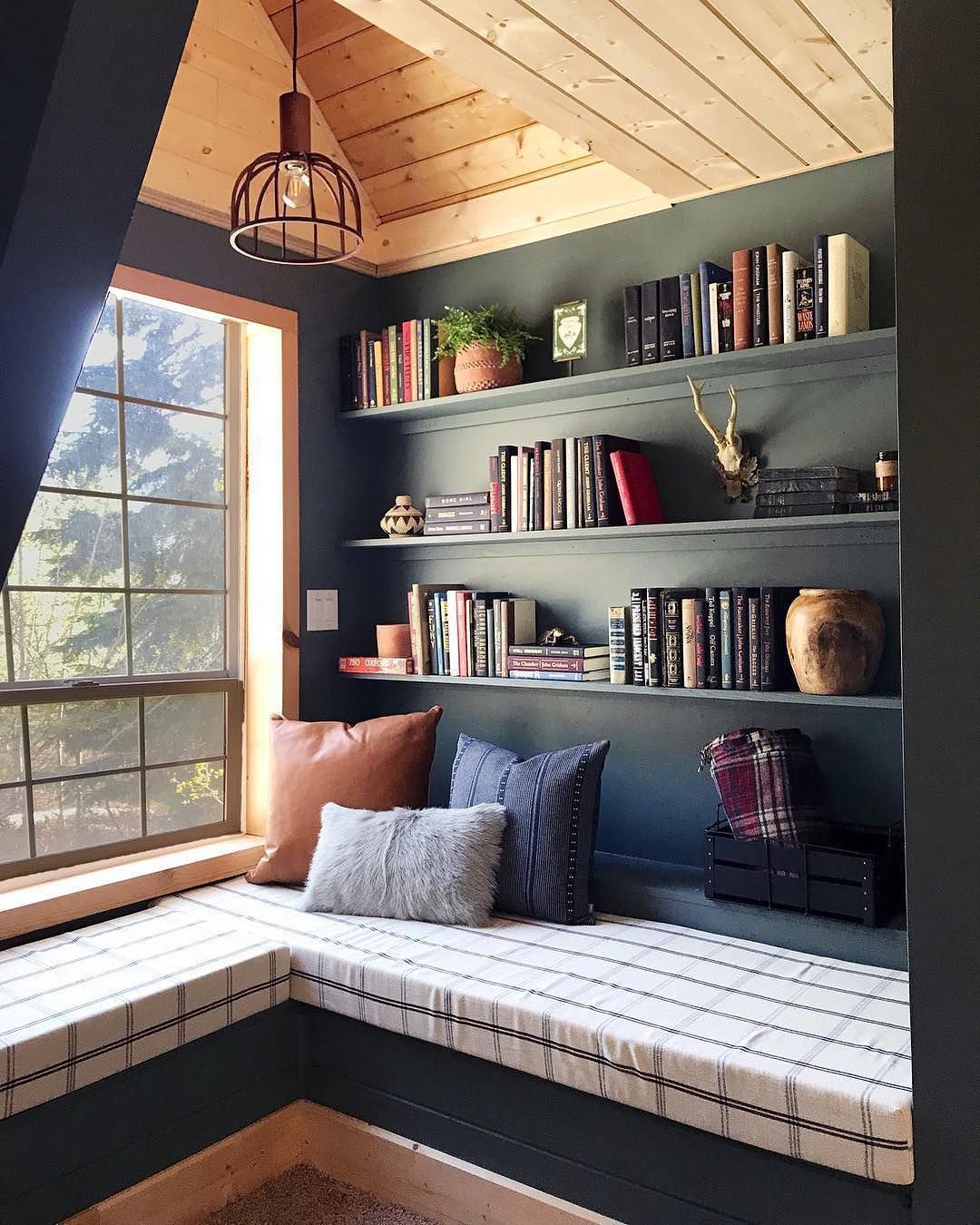 What's more relaxing than getting lost in a whole new world of a great book? Showcase your books on wooden bookshelves and if you can, dedicate a space in your home to reading, like a reading nook. It looks so peaceful and amazing!
String Lights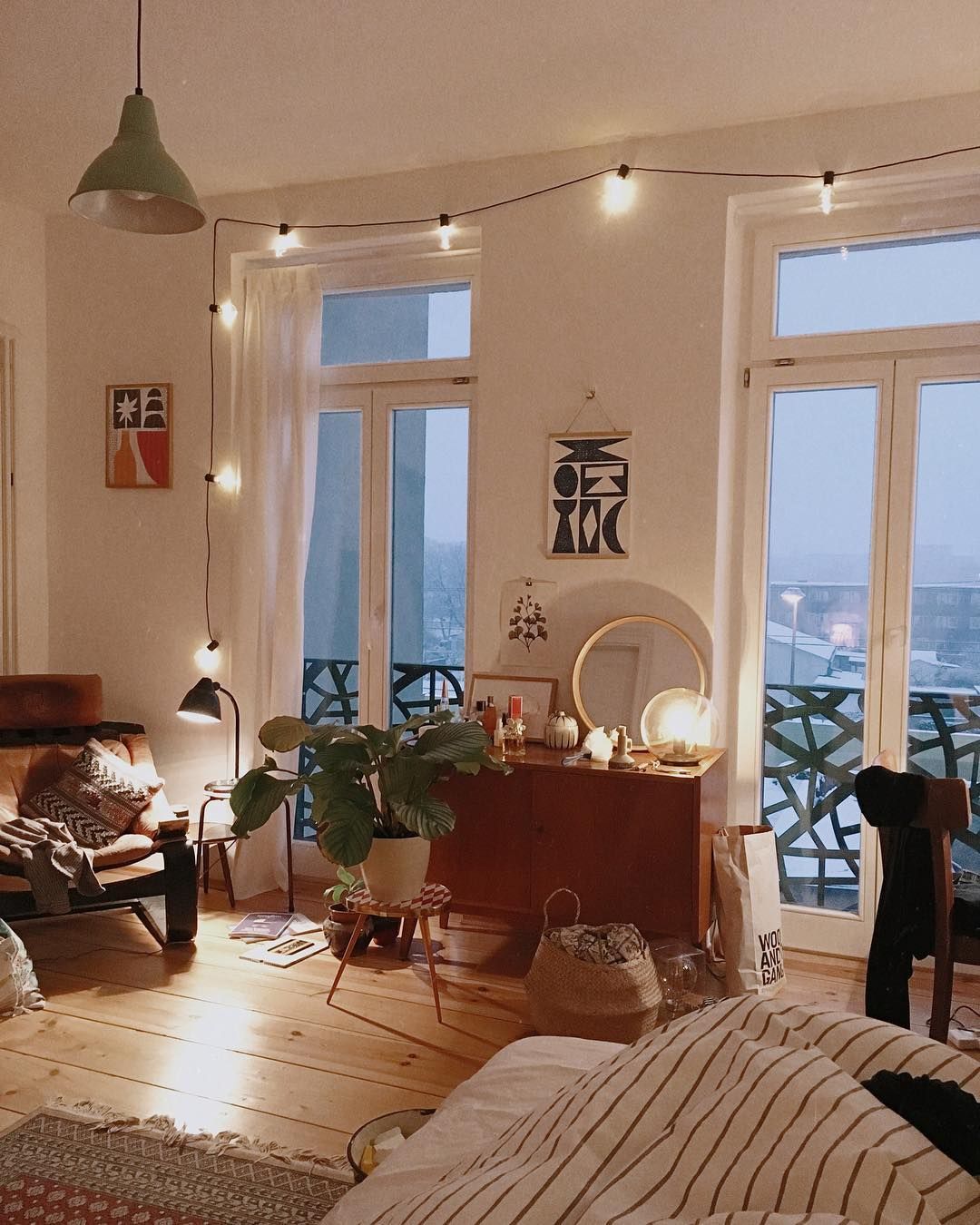 There's something about string lights that make the room instantly cozy and hygge. Add as many as you'd like, especially in the living room and in the bedroom. Pair them with interesting lamps to achieve the best results.
Candles For Calmness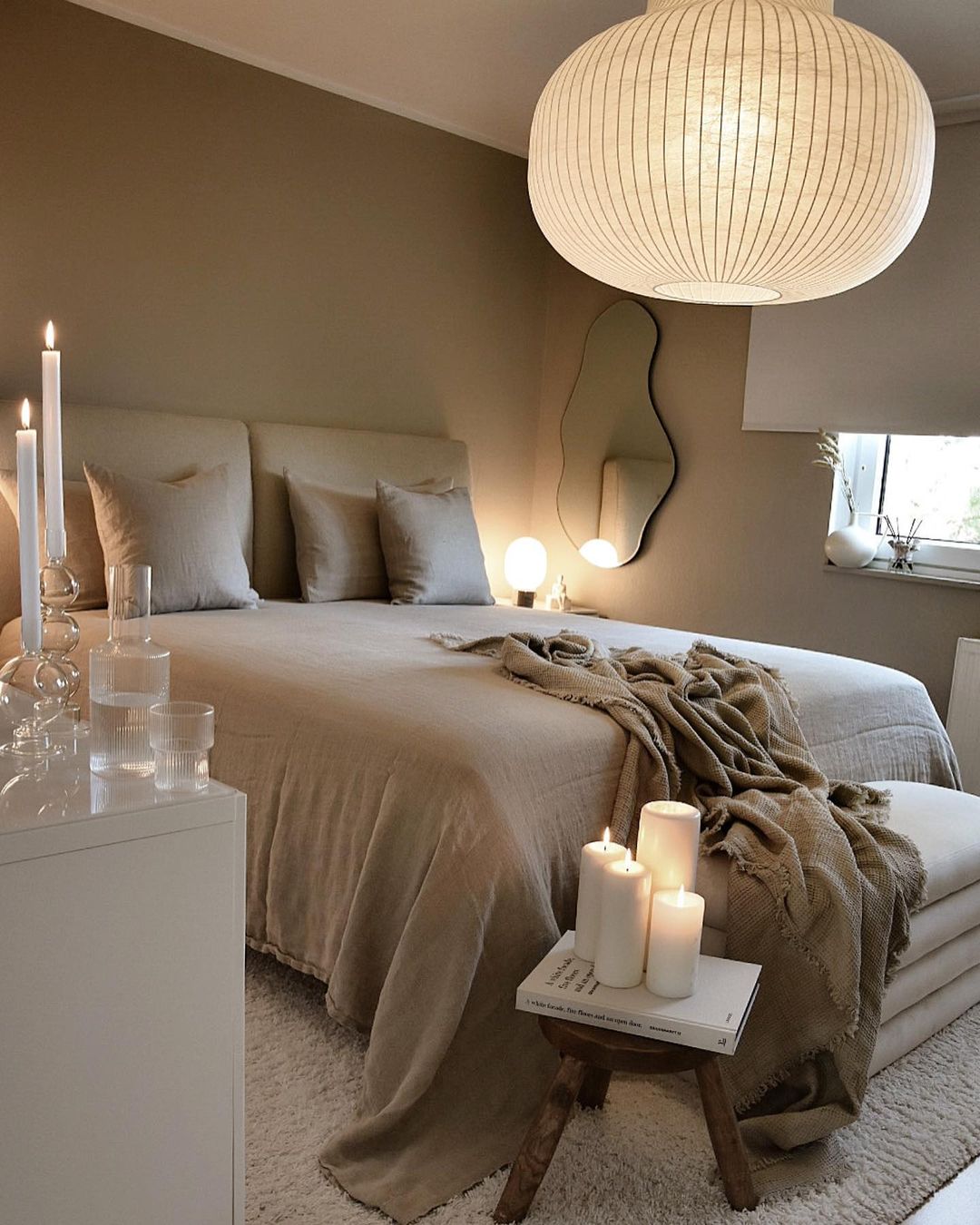 Candles are the best way to relax and calm down. They are essential in the hygge philosophy and the best place to place them is, of course, the bedroom. See the difference when you turn down the lights and light some candles.
Hygge Home Office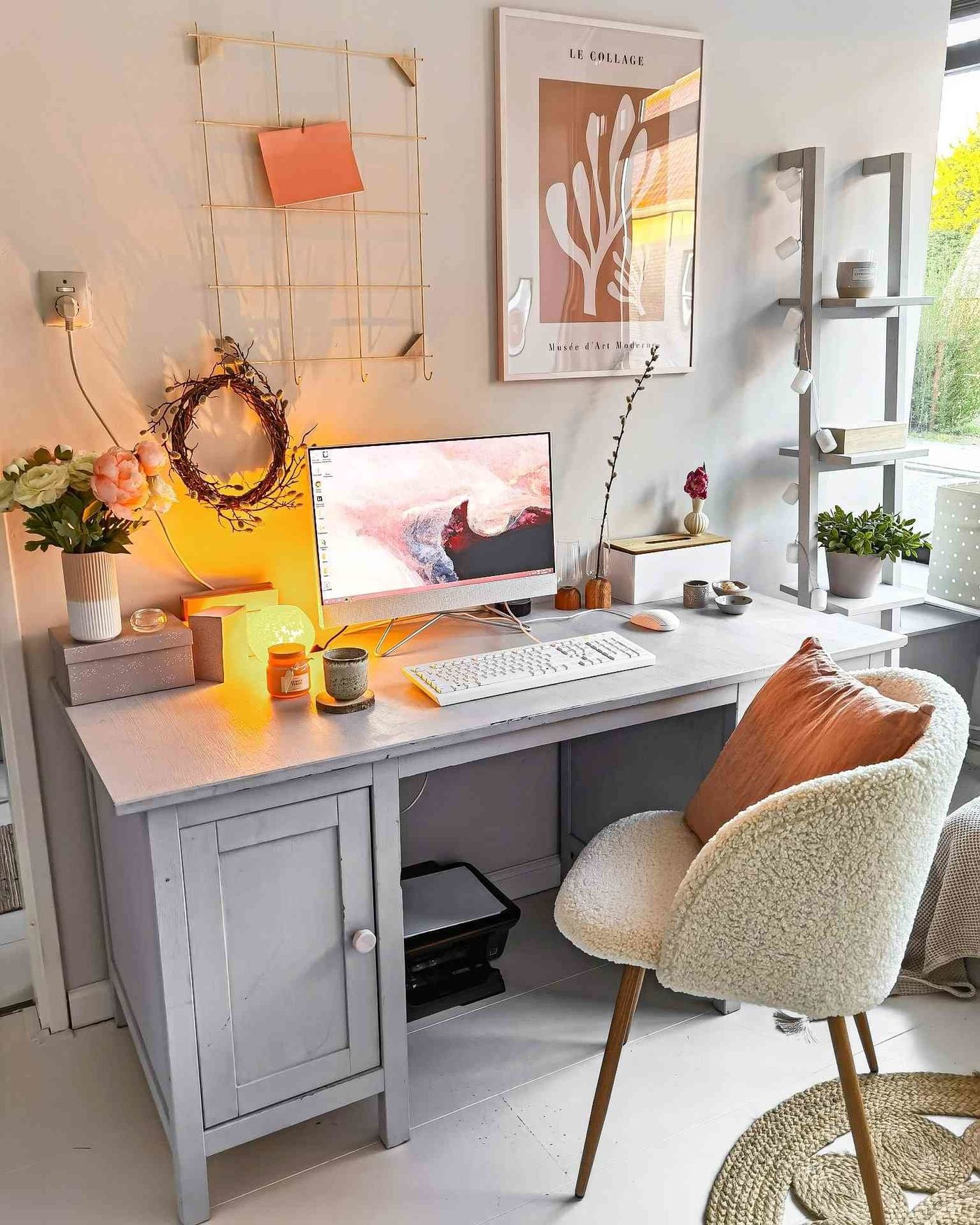 Whether we work from home or not, we all need a space for a home office. Instead of being dull, make this space hygge by adding plants, a comfortable armchair, candles, fresh flowers, and inspirational posters.
Greenery In The Entryway
The entryway can often be neglected and it's the place that greets you and everyone who comes to your home. That's why it's important to be simple and well-lighted. Adding plants will contribute to the hygge factor.
Family Kitchen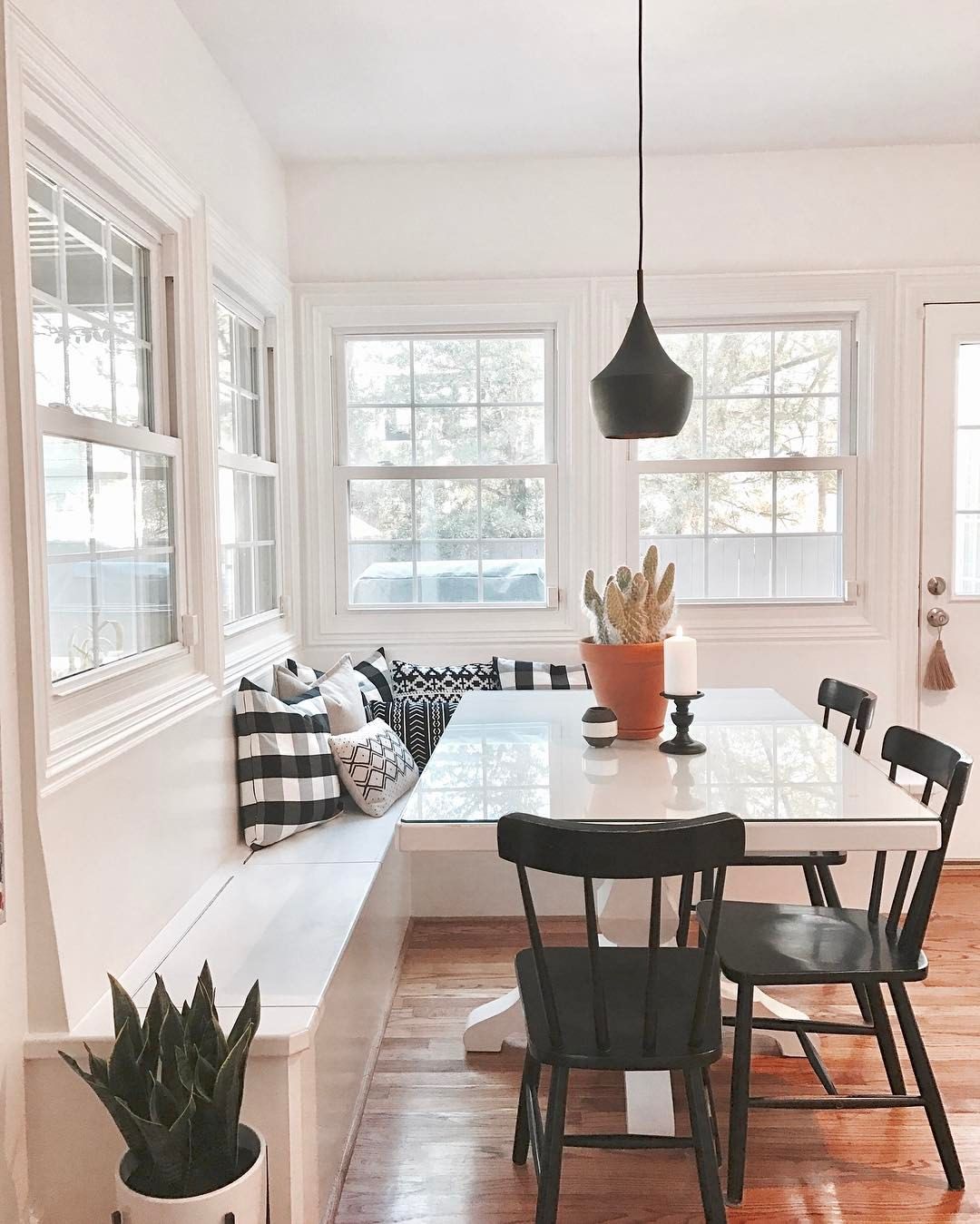 Since the hygge philosophy focuses on togetherness, there's no better place to bring people together than the kitchen i.e. the dining room. This wooden bench is perfect for family dinners and sharing stories. The throw pillows make it even more hygge.
Natural Light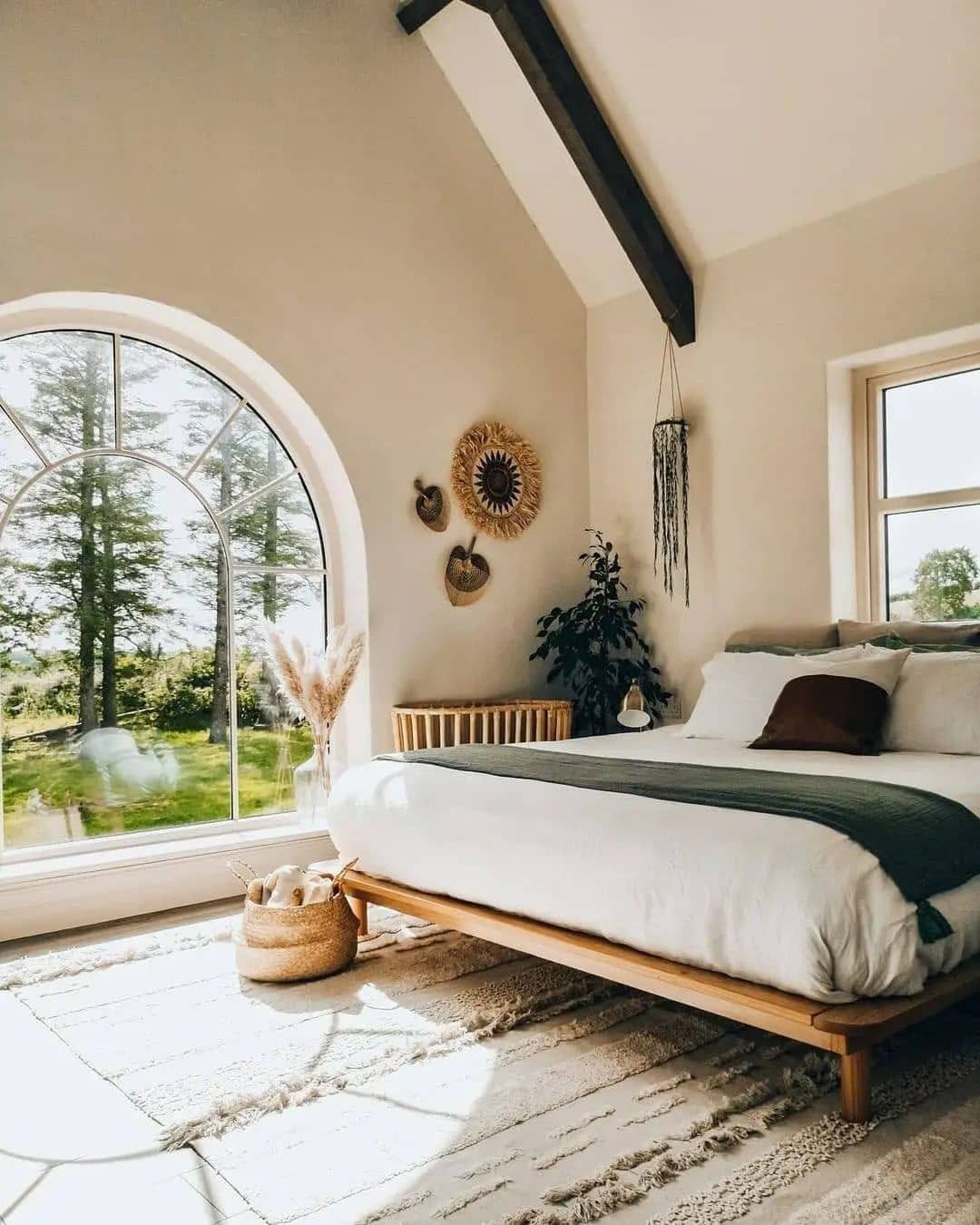 Natural light is very important in the concept of hygge. Large windows are the best way to let the light into your home. It looks as if you are one with the scenery outside.
Cozy Office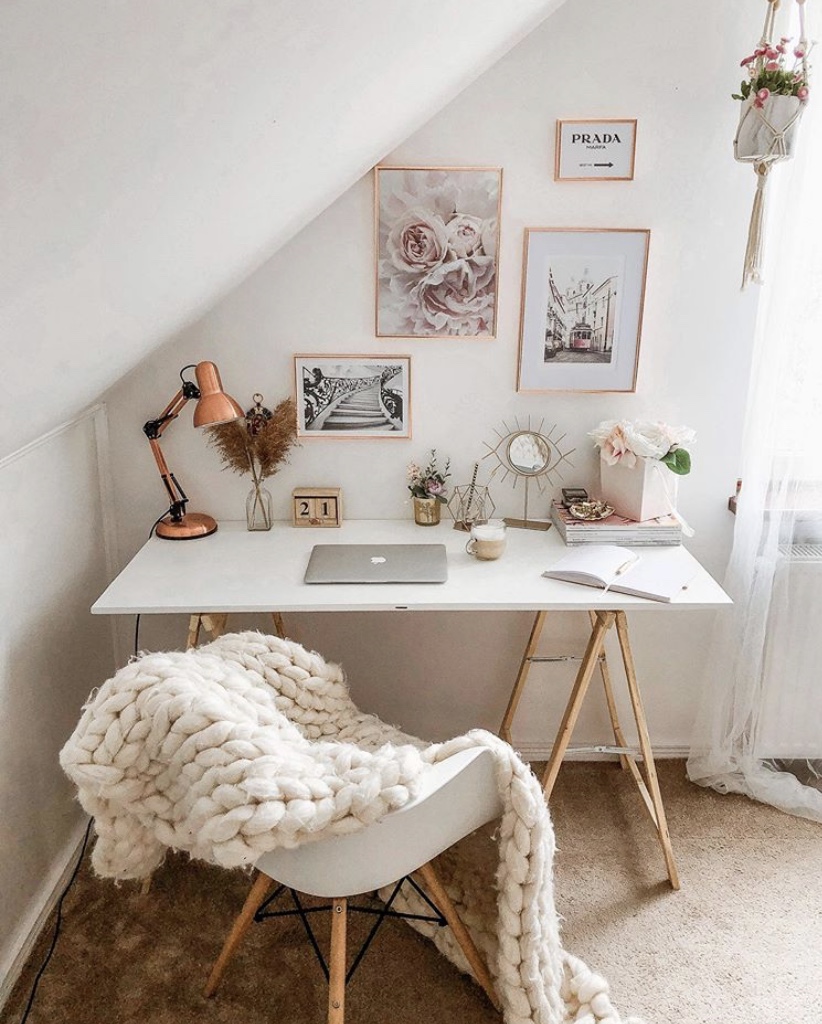 Who said that home offices should look like offices? By adding a blanket, a few framed pictures on the wall for inspiration, and decorations that bring you joy, your home office can look very cozy and hygge.
Hygge Kitchen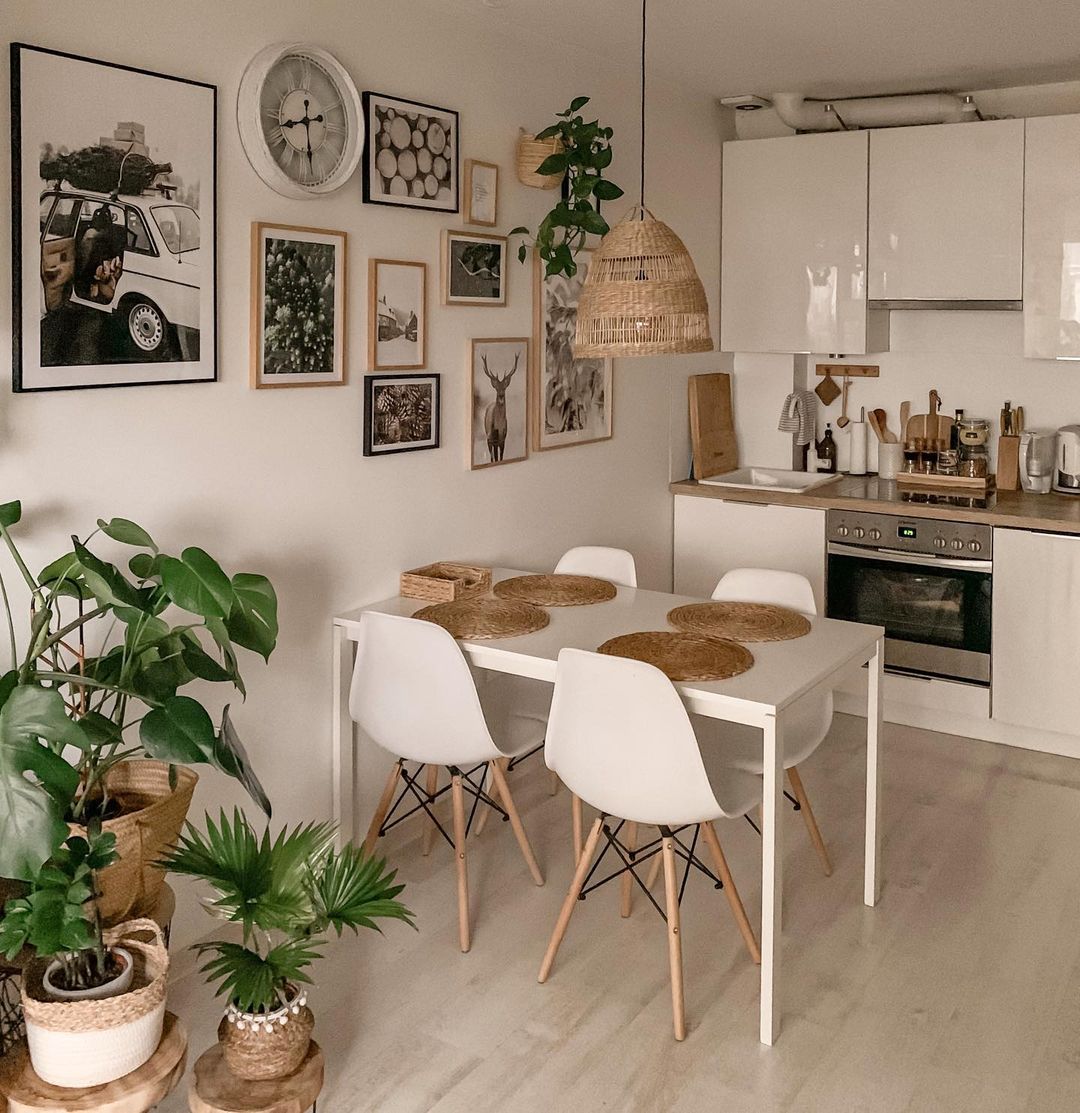 The gallery wall is not reserved for the living room only. It can also look great in the kitchen. We've already established that potted plants go a long way and these wooden chairs they are placed on are perfect for a nice atmosphere.
Simple Entryway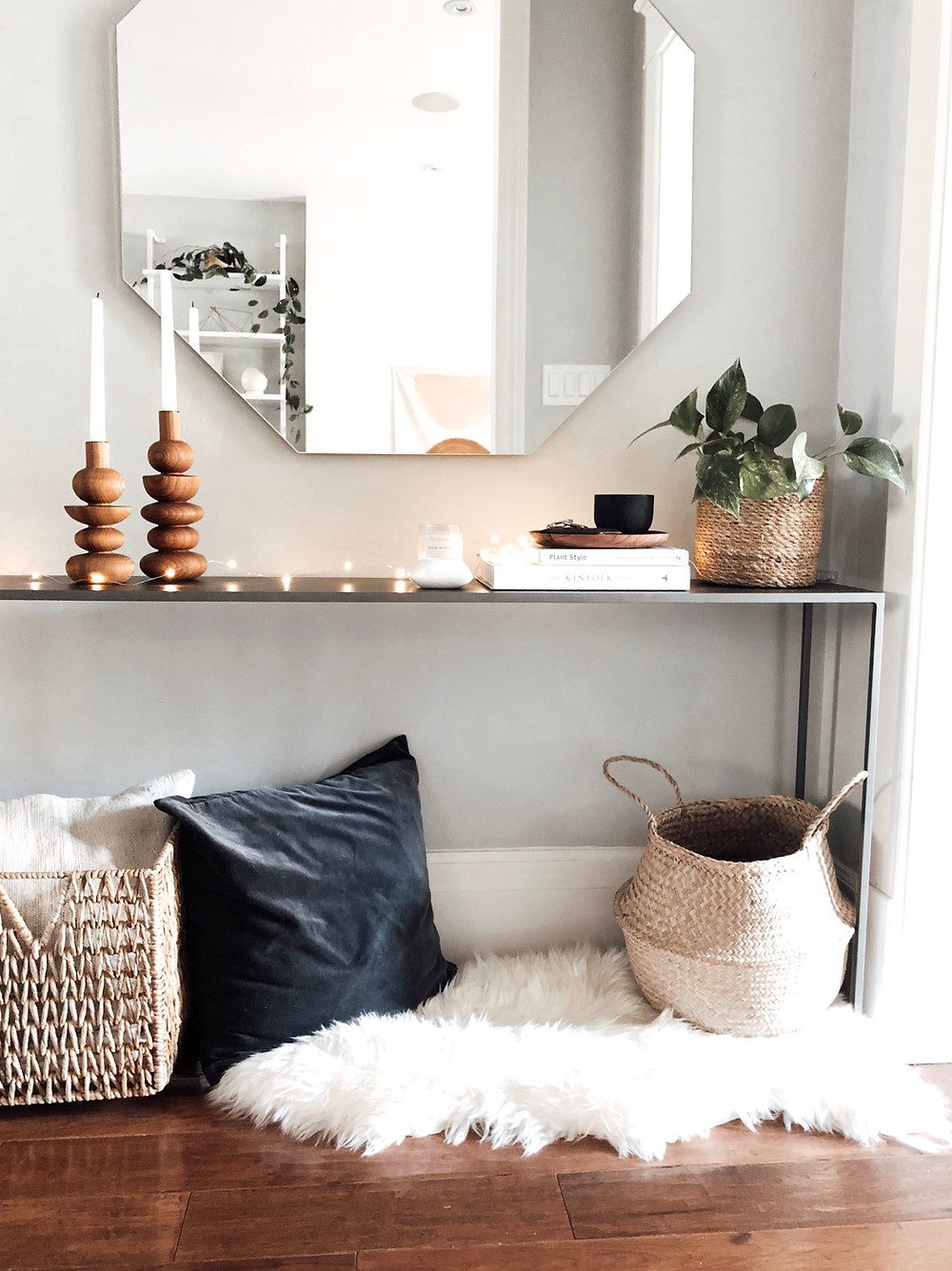 Pillows in the entryway? Why not? It looks warm and inviting. Plus, a plant, string lights, and candles? It doesn't get any more hygge than this.
Nature In The Bedroom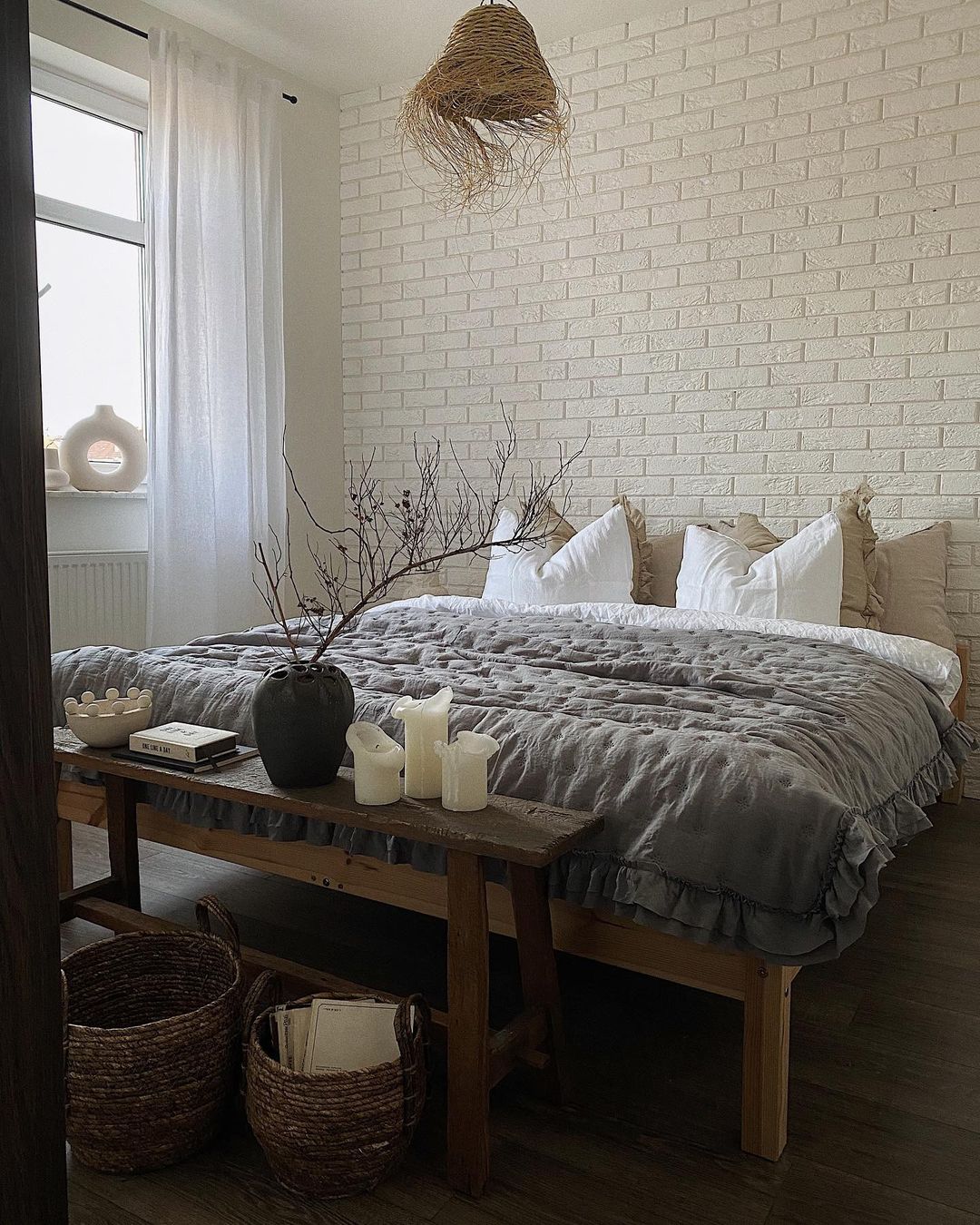 Exposed brick, especially white, is a Scandinavian classic. Plus, the combination of a wooden bed and this vintage end-of-bed bench makes the whole room peaceful and hygge-looking.
Beautiful Bathroom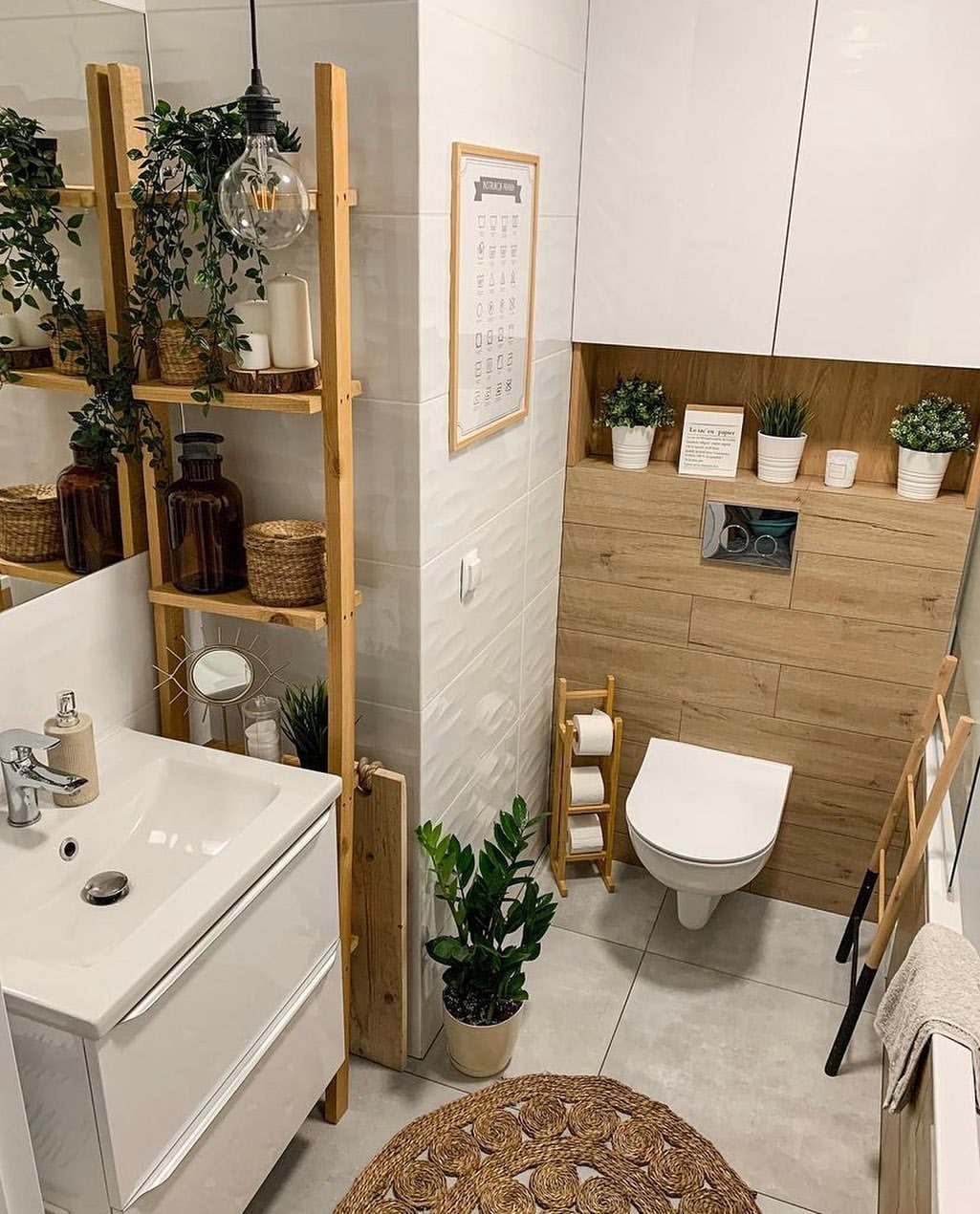 The bathroom is probably the one space that doesn't look like a room. But adding plants, real or fake, a nice rug and some decorations will definitely make it hygge and it will look like a separate room and not just a plain bathroom.
Warm Fireplace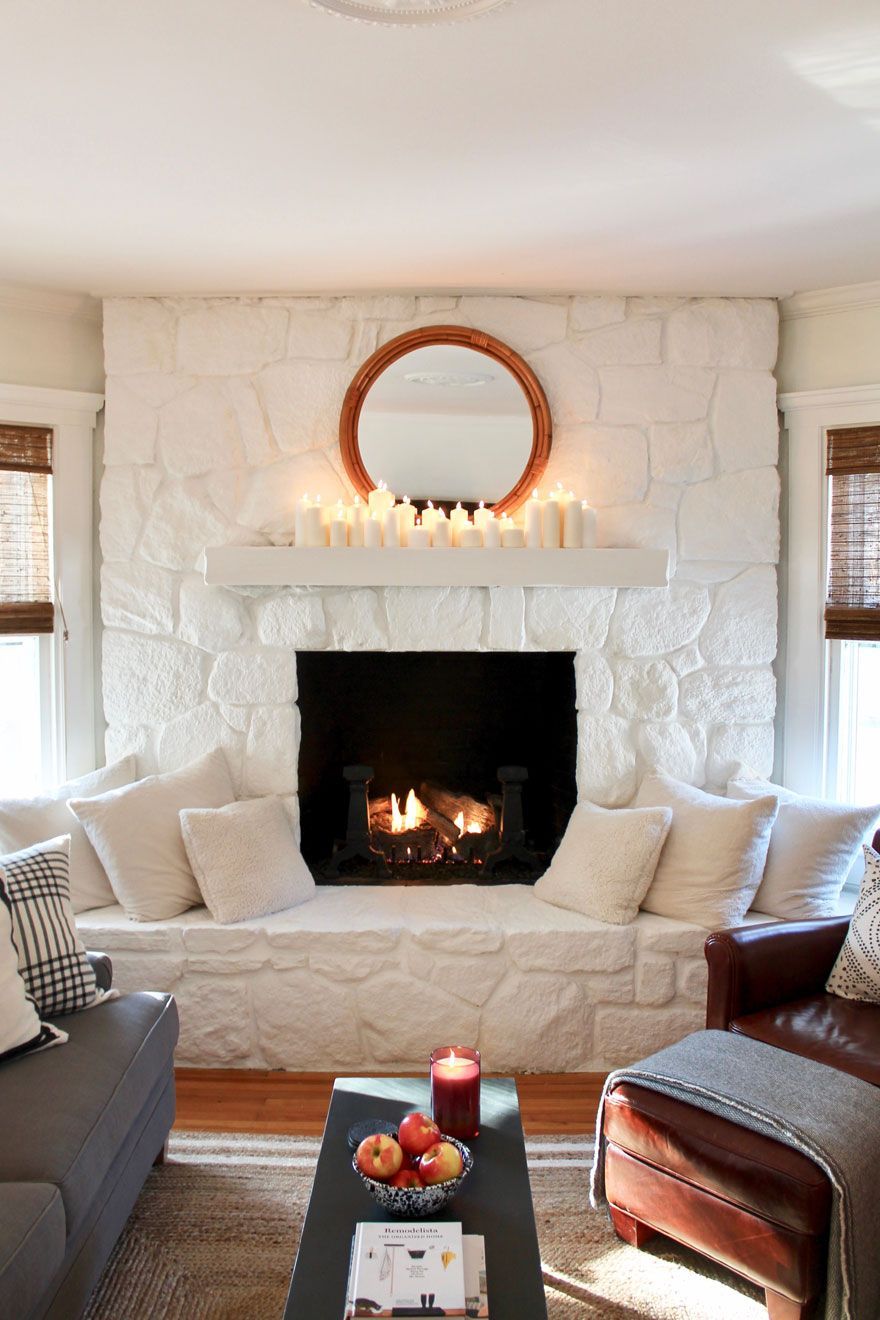 Hygge is all about warmth and comfort. A fireplace in the living room makes the atmosphere warm and peaceful and it brings the whole family together. The candles above the fireplace add to the overall hygge look of the room.
A Dreamy Bedroom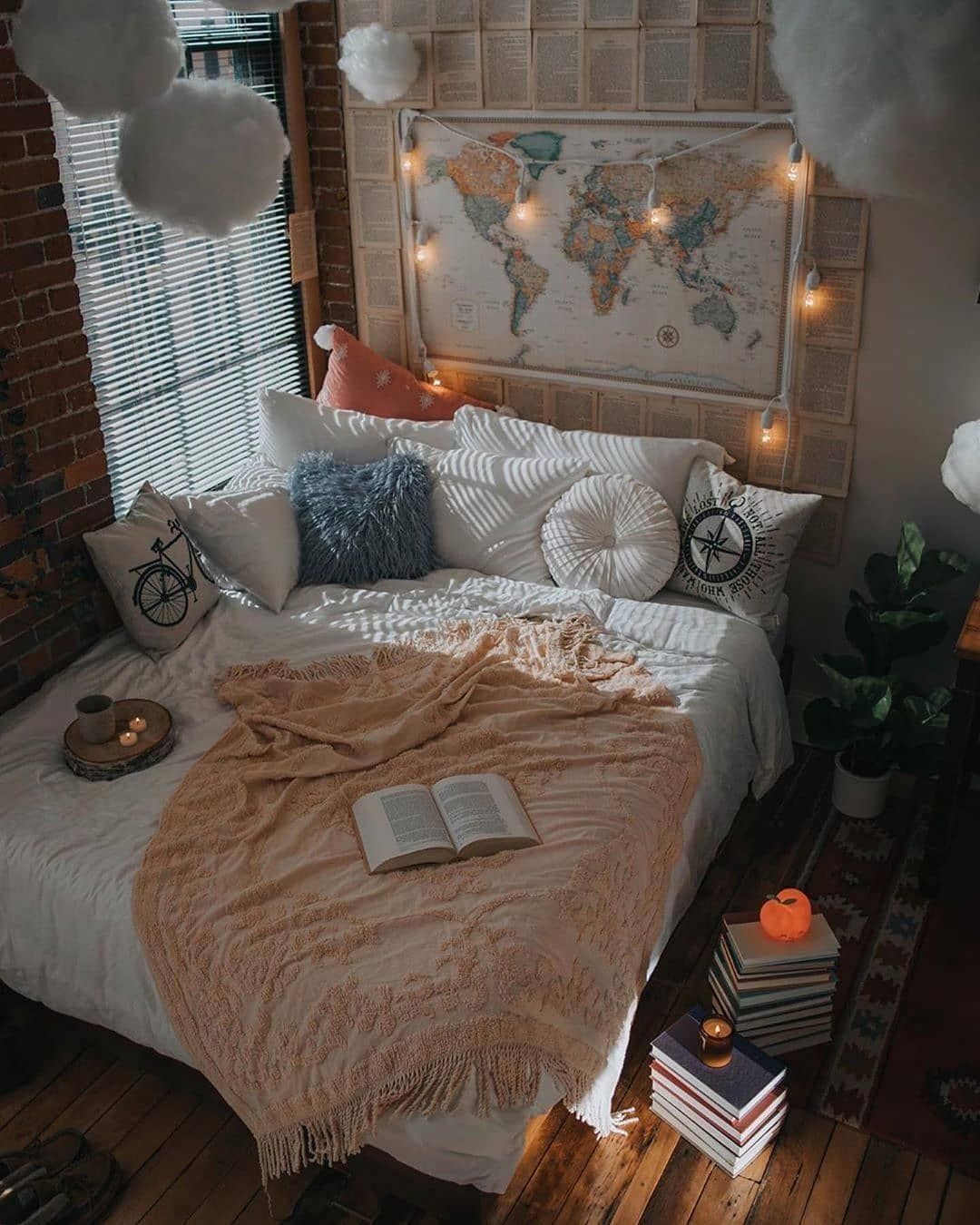 A bedroom filled with books, pillows, candles, and decorations that look like clouds above the bed? Sold! This is a room that you'll want to stay in forever, don't you think?
We can all agree that Danes know how to live. By embracing the hygge concept in your home, you will have more time for things that matter. What do you think about the hygge philosophy? Share your thoughts about this wonderful decorating style in the comments.