Frank Gehry is an award-winning architect. He has spent more than a half-century disrupting the meaning of design within architecture. His iconic Guggenheim Museum Bilbao is often referred to as the greatest building of our time. He also has notable buildings around Europe and the US. Born in Canada in 1929, Frank is one of the most influential American architects.
Frank Gehry's architecture includes more than 30 notable buildings. But we will not look at all of them. For his contribution to modern architecture, the important architect has won the prestigious Pritzker Prize. We will stick to some of the most influential Frank Gehry buildings.
Top Architectural Buildings by Frank Gehry
Gehry Residence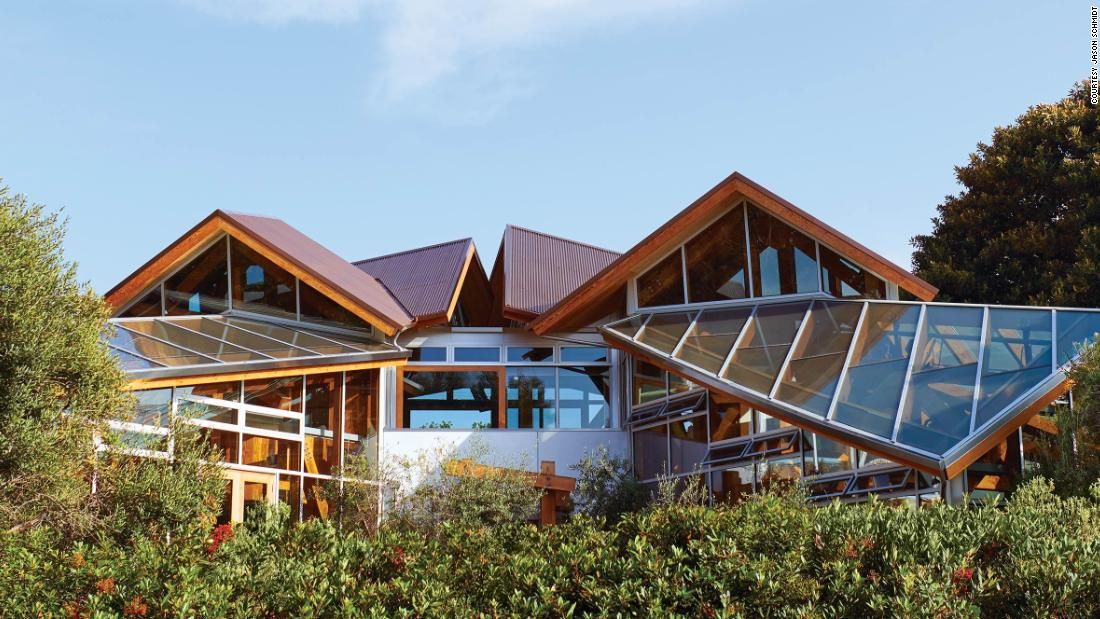 It is only fitting that we start the Frank Gehry architecture list with his very own residence and home. Originally it was an extension, designed around an existing Dutch colonial-style house.
For this house, Gehry used unconventional materials, including chain-link fences and corrugated steel. Many call it one of the earliest deconstructivist buildings. Yet, Frank denies that.
Located in Santa Monica, California, the pink bungalow served as home to Frank and Berta Gehry for many years.
Guggenheim Museum Bilbao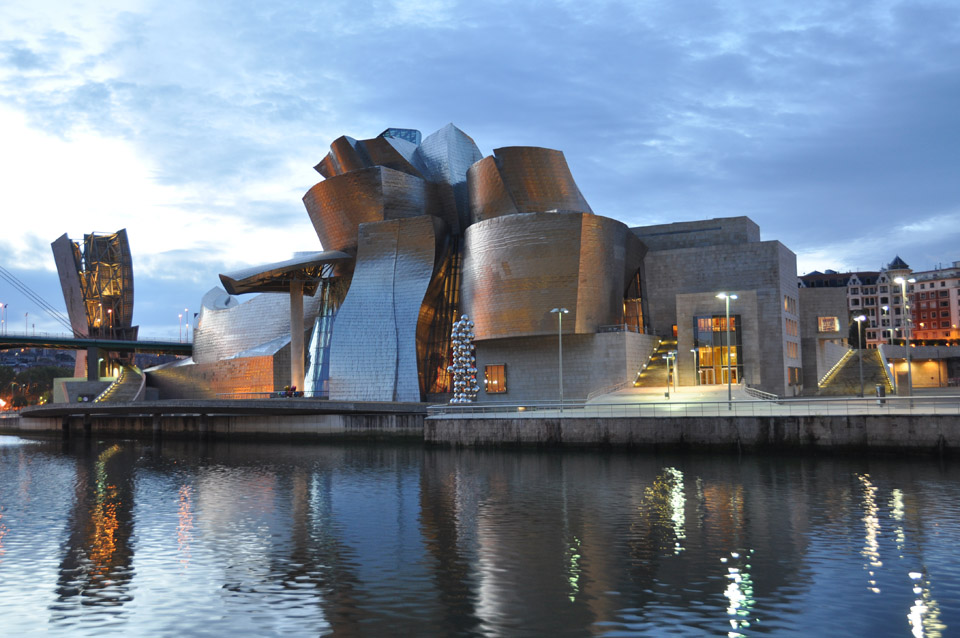 The museum of modern and contemporary art was inaugurated on October 18, 1997, by King Juan Carlos I of Spain. For the inauguration, visitors could see 250 contemporary works of art.
Today it is one of the most admired works of contemporary architecture. Hailed as a signal moment in the architectural culture, it represents a rare moment when critics, academics, and the general public were united about the significance and beauty.
It is often cited as one of the most important works completed in the world by the World Architecture Survey.
Walt Disney Concert Hall
Located in downtown Los Angeles, it is the fourth hall of the Los Angeles Music Center. Opened in October 2003, the hall seats 2,265 people and serves as the home of the Los Angeles Philharmonic orchestra.
Lillian Disney was the one initiating the construction. She made an initial gift of $50 million in 1987 to build a performance venue as a gift to the people of Los Angeles and tribute to Walt Disney's devotion to the city.
Dancing House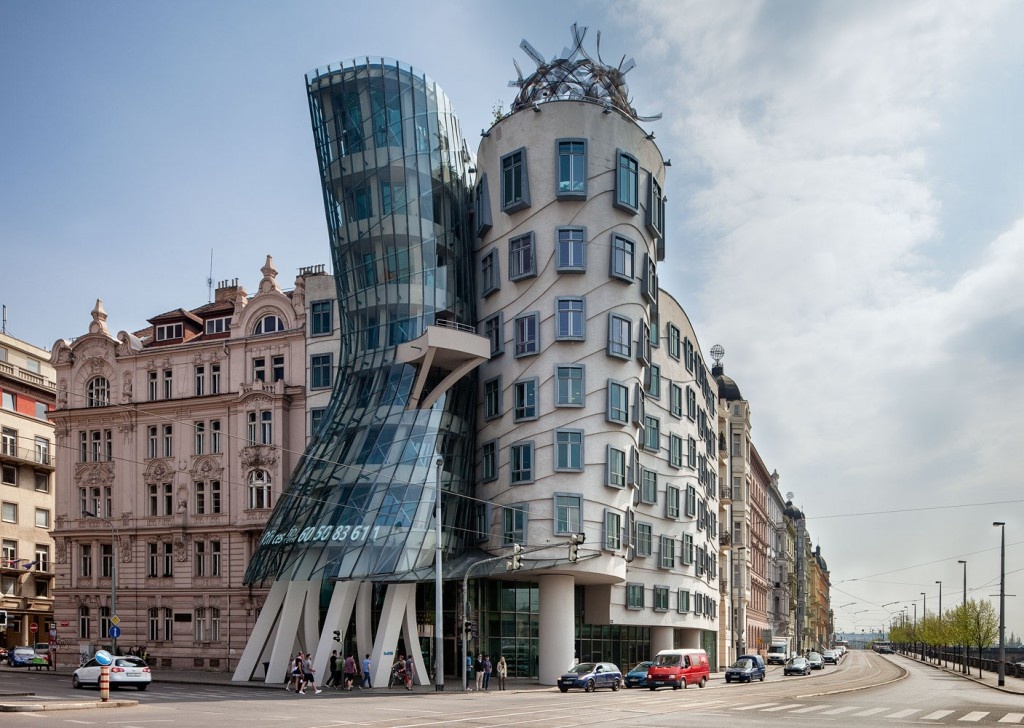 Some call it Fred and Ginger, others call it the Dancing House. It is the National-Nederlanden building on the Rašínovonábřeží (Rašín Embankment) in Prague, Czech Republic.
The American architect collaborated with Croatian-Czech architect Vlado Milunic for this Frank Gehry building. At the time of construction, the non-traditional design was considered controversial.
The house stands among the Baroque, Gothic, and Art Nouveau buildings in Prague. The city is famous for those buildings, and the dancing house pops out.
Then-president Vaclav Havel lived next to the site for decades and supported this project hoping that it would become a center of cultural activity.
Gehry named the house after dancers Fred Astaire and Ginger Rogers. The house itself resembles a pair of dancers.
Museum of Pop Culture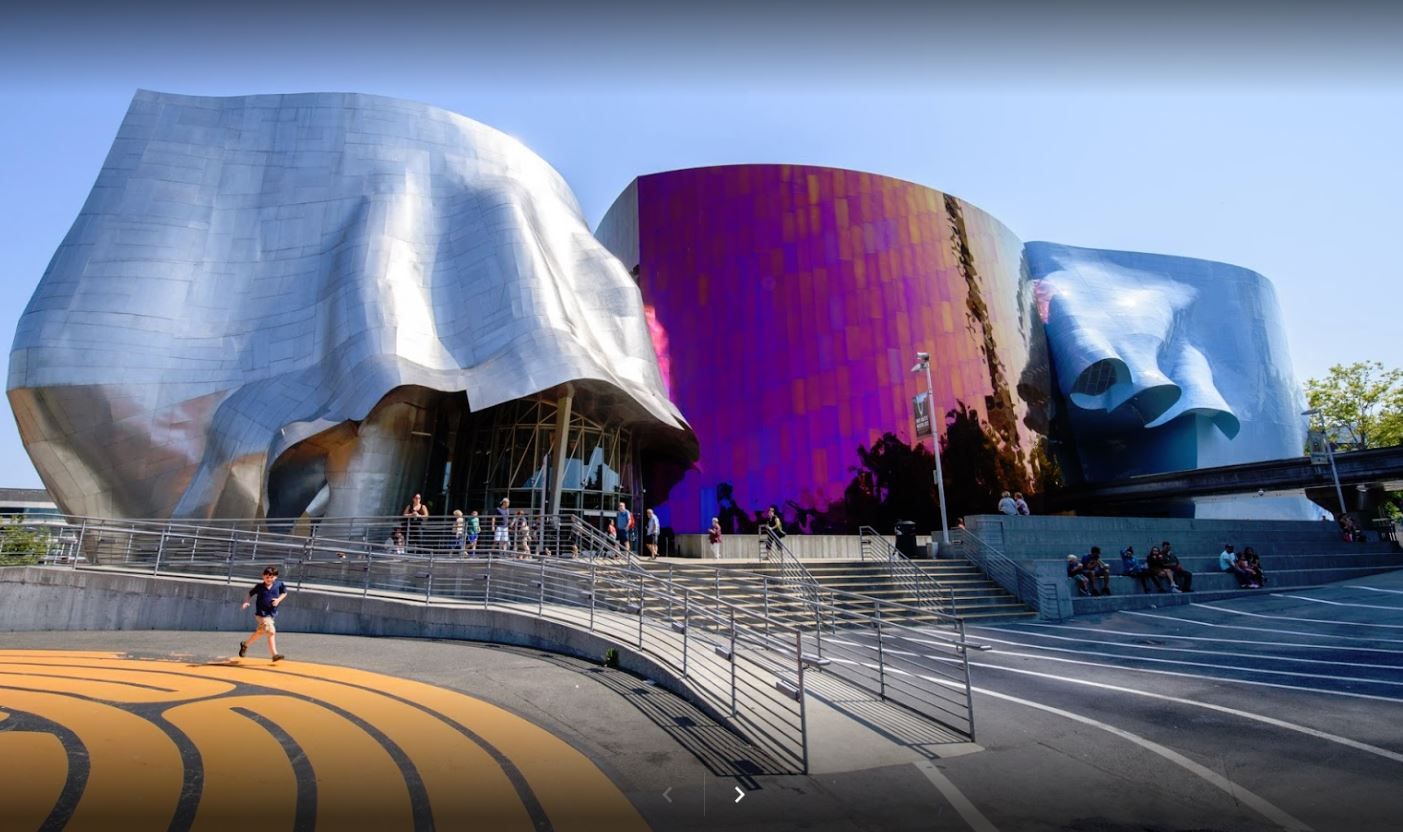 MoPOP is a nonprofit museum in Seattle, Washington. Dedicated to contemporary popular culture, it was founded by Paul Allen, Microsoft co-founder. It was part of the 2000 Experience Music Project.
The museum has initiated many public programs, including Sound Off. The Museum also collaborates with Seattle International Film Festival to present the Science Fiction and Fantasy Short Film Festival.
Neuer Zollhof, Dusseldorf, Germany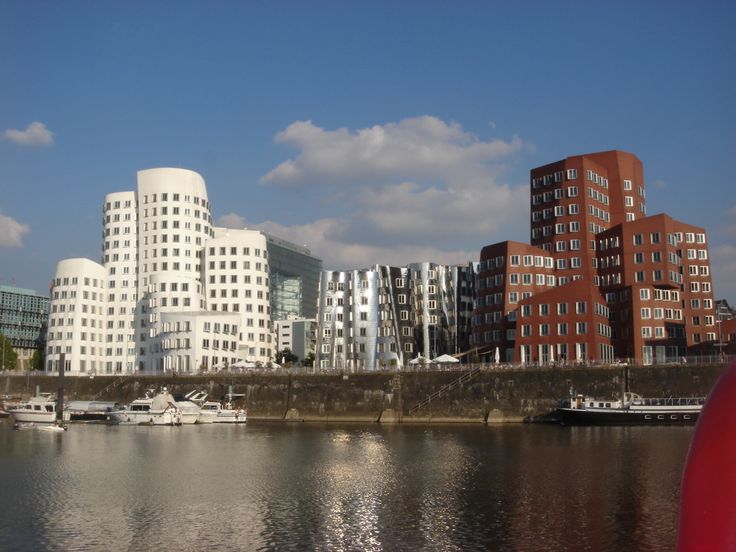 This complex spurred the transformation of Dusseldorf. Gehry is not only an American architect, he is a worldwide architect. He changed the landscape and style of many areas in the world.
With this building, he transformed Germany's waterfront into what is now called the Media Harbor in 1999. Neuer Zollhof is a trio of office buildings.
Chiat/Day Complex, Venice, California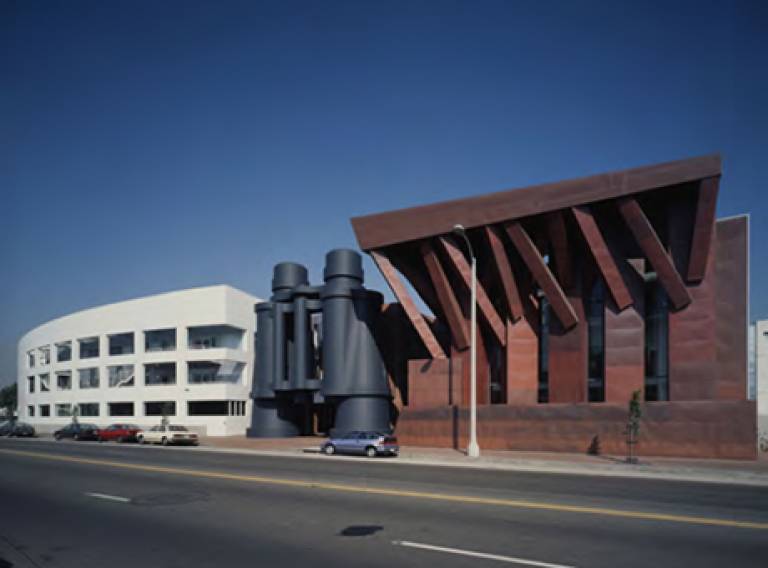 Frank built this complex in California for the advertising agency Chiat/Day. Many know it by the common name, Binoculars Building.
The building has an enormous pair of binoculars that mark the entrance to a parking garage. It is a collaboration between Gehery and artists Claes Oldenbug and Coosje van Bruggen.
The building has office structures resembling a ship's prow. More than 500 Google employees work there daily.
Peter B. Lewis Building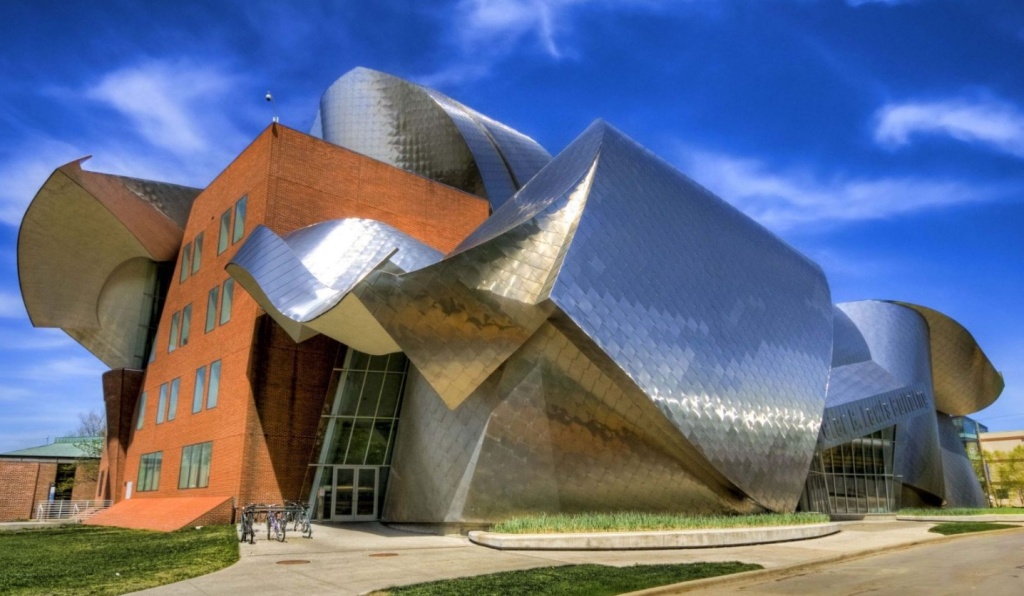 The unique architectural feature of this building symbolizes the Case Western Reserve University. Opened in 2002, the wavy, stainless-steel sheathed building takes the name from Peter B. Lewis, Chairman of the Progressive Insurance Company.
He commissioned Gehry to design an iconic downtown lakefront skyscraper as the new headquarters for Progressive and a home for himself. But neither was built. Finally, they agreed on this building that provides workspace and classrooms to the Weatherhead School of Management.
Frederick R. Weisman Art Museum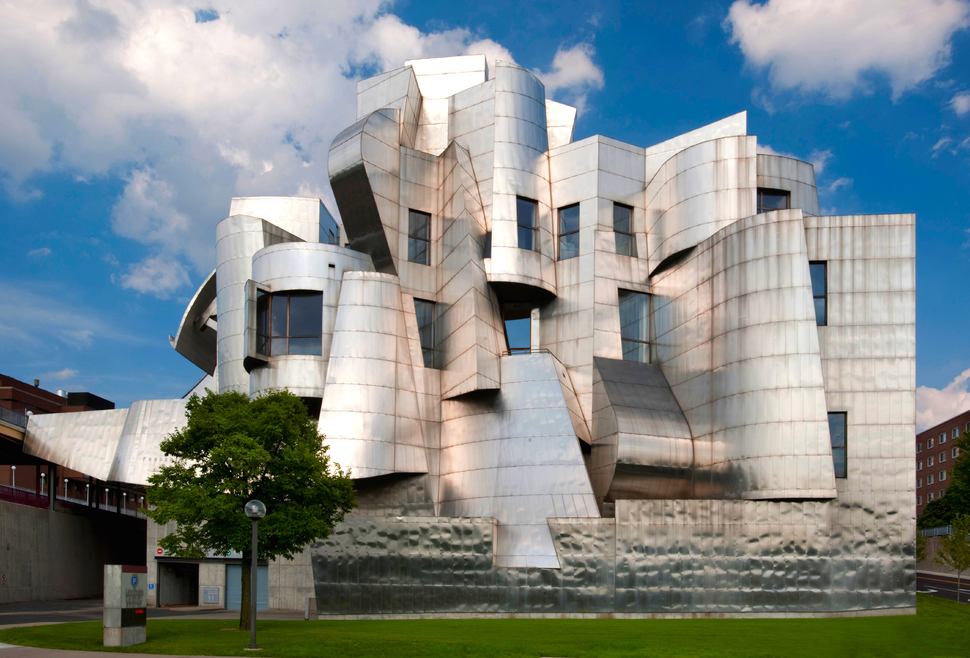 Located at the University of Minnesota, the museum was founded in 1934. Named in honor of Weisman, an art collector, it is famous as a modern art museum.
The museum is one of the major landmarks on the University of Minnesota campus. It presents two faces, depending on which side you view it from. To the south and east, you can see a brick façade blending with the historic buildings along Northrop Mall. To the north and east, you can see an abstraction of fish and waterfall in curving and angular brushed steel sheets.
Lou Ruvo Center for Brain Health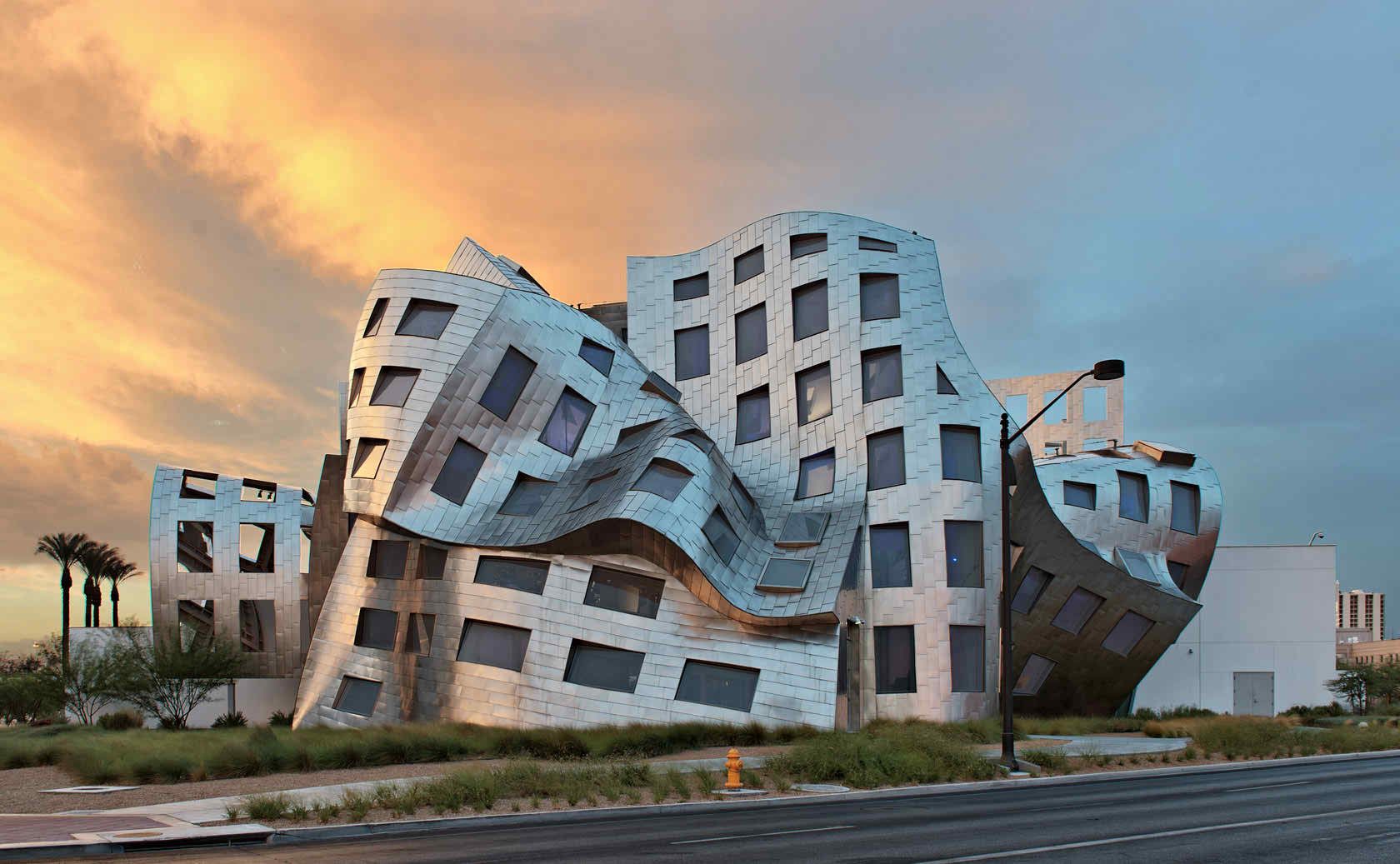 Officially known as the Cleveland Clinic Lou Ruvo Center for Brain Health, the $70 million project operates as an outpatient treatment and research facility. The center is approximately 65,000 square feet and includes 13 examination rooms and offices for health care practitioners.
Vitra Design Museum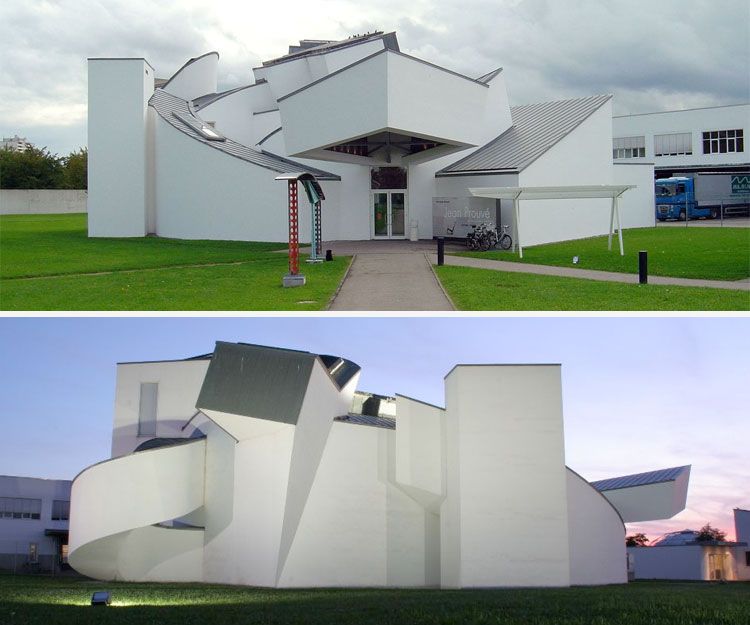 The privately-owned museum for design in Germany is an architectural attraction in its own right. It remains Gehry's first building in Europe.
The original design was supposed to house Rolf Fehlbaum's private collection. But Gehry built a more functional-looking production hall and a gatehouse for the close factory.
For this project, he used his signature sculptural deconstructivist style. But he didn't opt for the usual mix of materials. Instead, he limited himself to white plaster and a titanium-zinc alloy. In this building, the famous architect allowed curved forms to break up his more usual angular shapes for the first time.
DZ Bank Building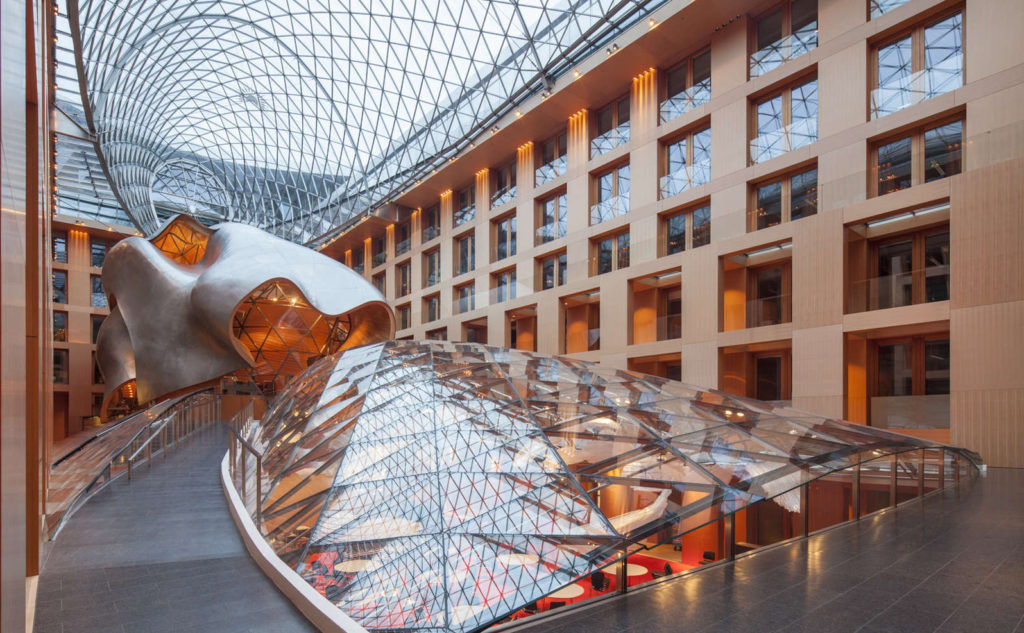 The building serves as an office, conference, and residential building in Berlin. It faces the Brandenburg Gate and Behrenstraße. It is covered with a sophisticated glass-grid roof. In a typical Gehry design, it is curved in a complex form.
Jay Pritzker Pavilian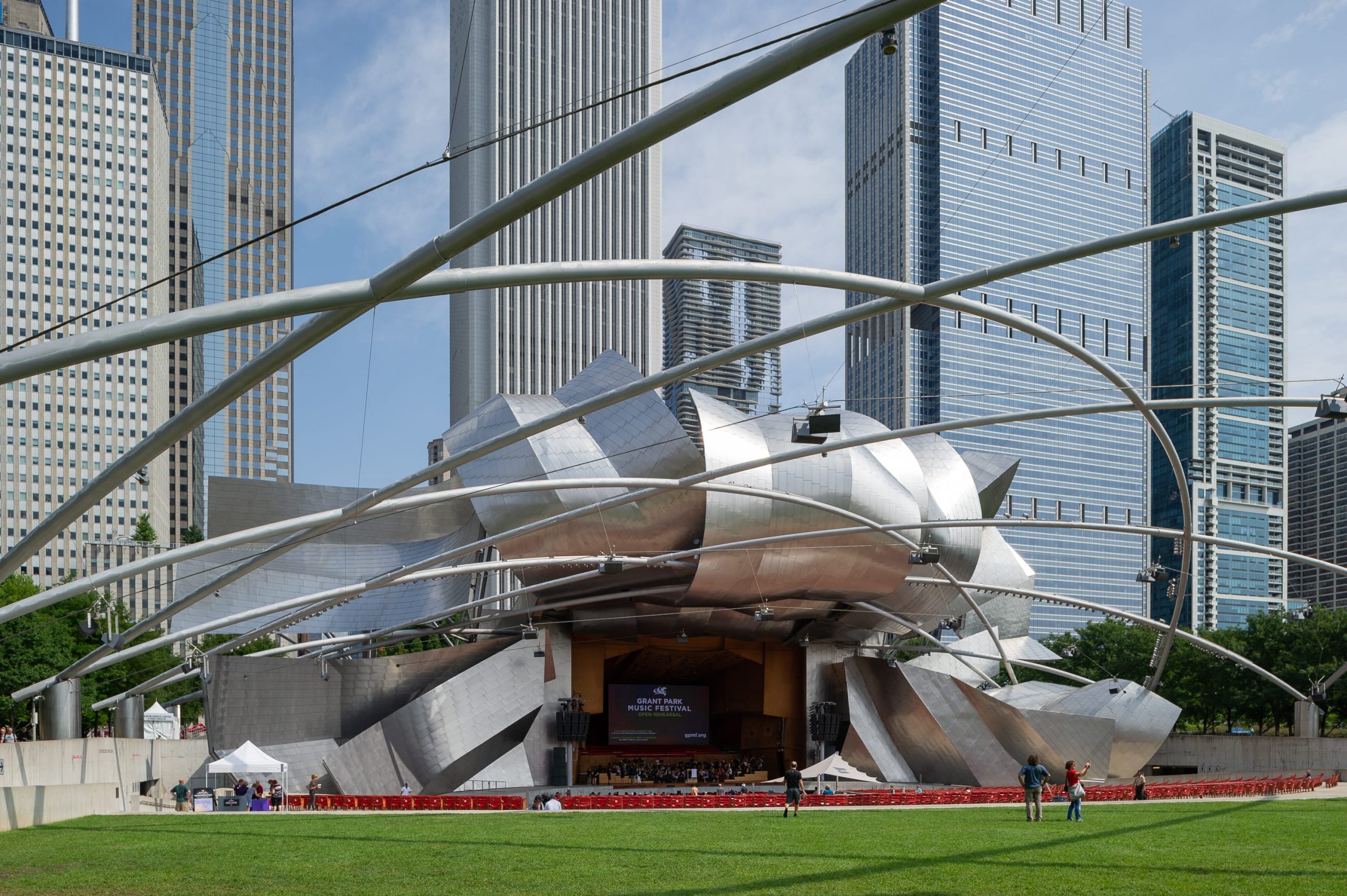 Another name is Pritzker Pavilion or Pritzker Music Pavilion. It serves as the centerpiece for Millennium Park, the Grant Park Music Festival, and the home of Grant Park Symphony Orchestra and Chorus.
Fun fact: construction created a legal controversy. There were historic limitations on the height of the building in Grant Park. But the city classified the bandshell as a work of art, not a building, and avoided the legal restrictions.
You can see a signature Gehry stainless steel headdress.
Guggenheim Abu Dhabi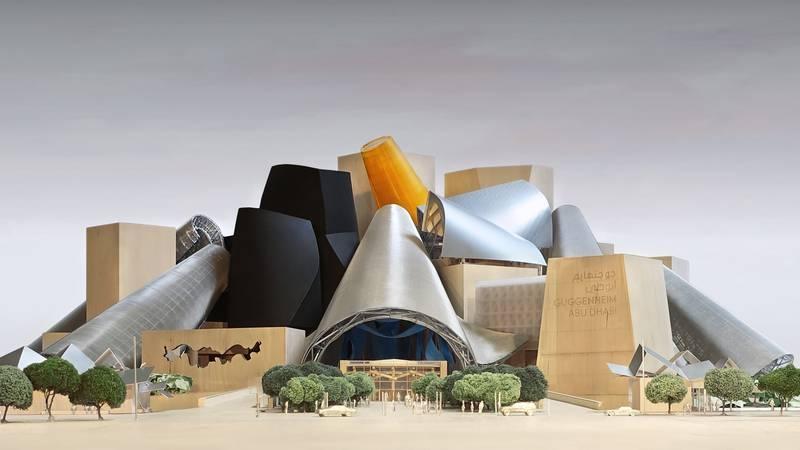 The planned art museum will be the largest of the Guggenheim museums. Gehry announced the project in 2006, and work began in 2011. It will be finished by 2025. It is part of a larger complex of arts and cultural institutions.
It will cover an area of 320,000 square feet.
Biomuseo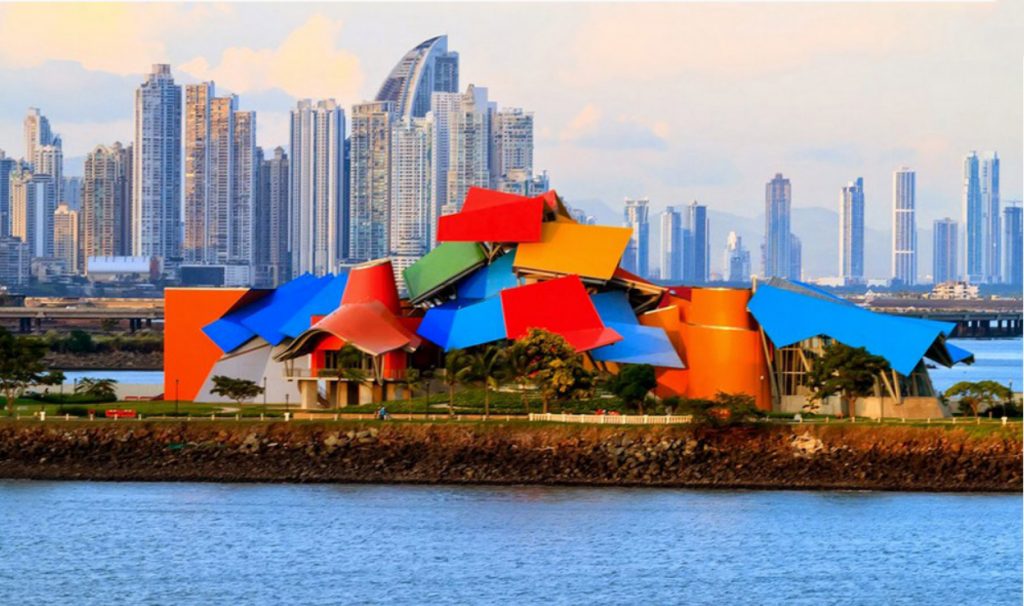 The museum focused on the natural history of Panama can be found in Amador Causeway in Panama City, Panama. It is Gehry's first design for Latin America.
It highlights Panama's natural and cultural history. Covering more than 4,000 square meters, the museum has eight galleries for permanent exhibits.
Loyola Law School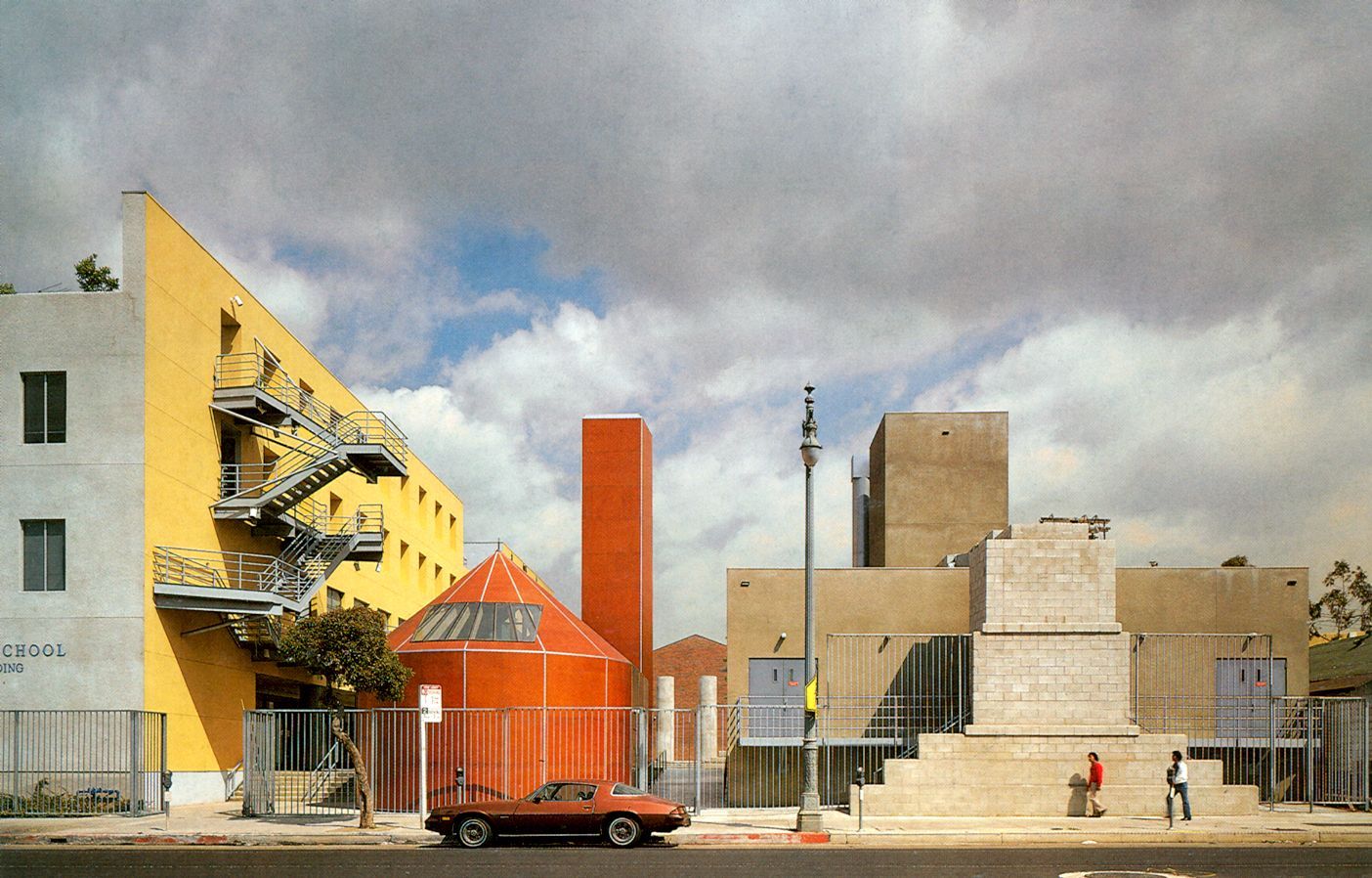 Located in Los Angeles, California, this building propelled Gehry into institutional work. He reimagined Loyola's downtown site as a neotraditional campus. Frank arranged a stylistically diverse set of buildings and surrounded them with a knoll-like landscape.
Olympic Fish Pavilion, Barcelona, Spain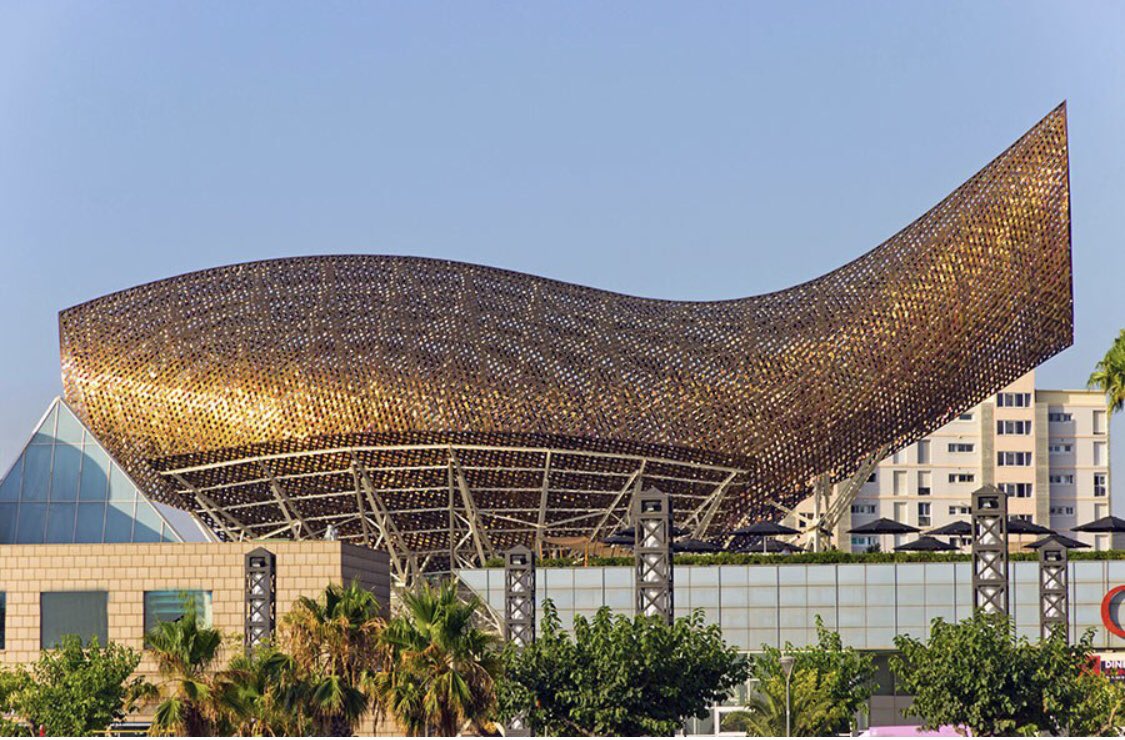 Let's finish off the list of Frank Gehry architecture with the monumental golden steel-mesh fish sculpture. The famous American architect created this building for the 1992 Olympic Village in Barcelona.
It represents a technological breakthrough for his studio, using three-dimensional aeronautical-design software to finish the project.