The era of Modern architecture began towards the end of the 19th century, along with the need for new types of buildings that would bring a whole new fresh look to the world of architecture. This need originated with the late 19th-century architect Louis Sullivan who thought homes should have a more functional look – so all the modern architects have used this idea as the main foundation for their works.
Modern architecture differs a great deal from its predecessors like the Gothic Revival or Victorian architecture that focused more on ornamentation. Modern architecture puts its focus on practical and functional designs and its dominant style is minimalism. Even though sometimes buildings from this style may seem dull, modern architecture plays with asymmetry to compensate for the lack of ornamental designs.
A common misconception is that Modern architecture equals Contemporary. While they do have some common features, Modern architecture is known for its sharp lines and edges, smooth flat rooftops, floor-to-ceiling-glass walls, non-separated rooms as well as its mix of traditional and modern construction materials.
While there are many Modern architectural buildings from popular architects, houses seem to be the most dominant as people of today generally lean towards the need to have minimal design houses that look simple yet unique and luxurious. They apply the same rule when it comes to the interior instead, furnishing it with only the bare necessities of a modern household.
Now that we've covered the basics of Modern architecture, let's look at the following 15 Modern architecture houses, their architects, and their distinct features.
Modern Indoor-Outdoor Villa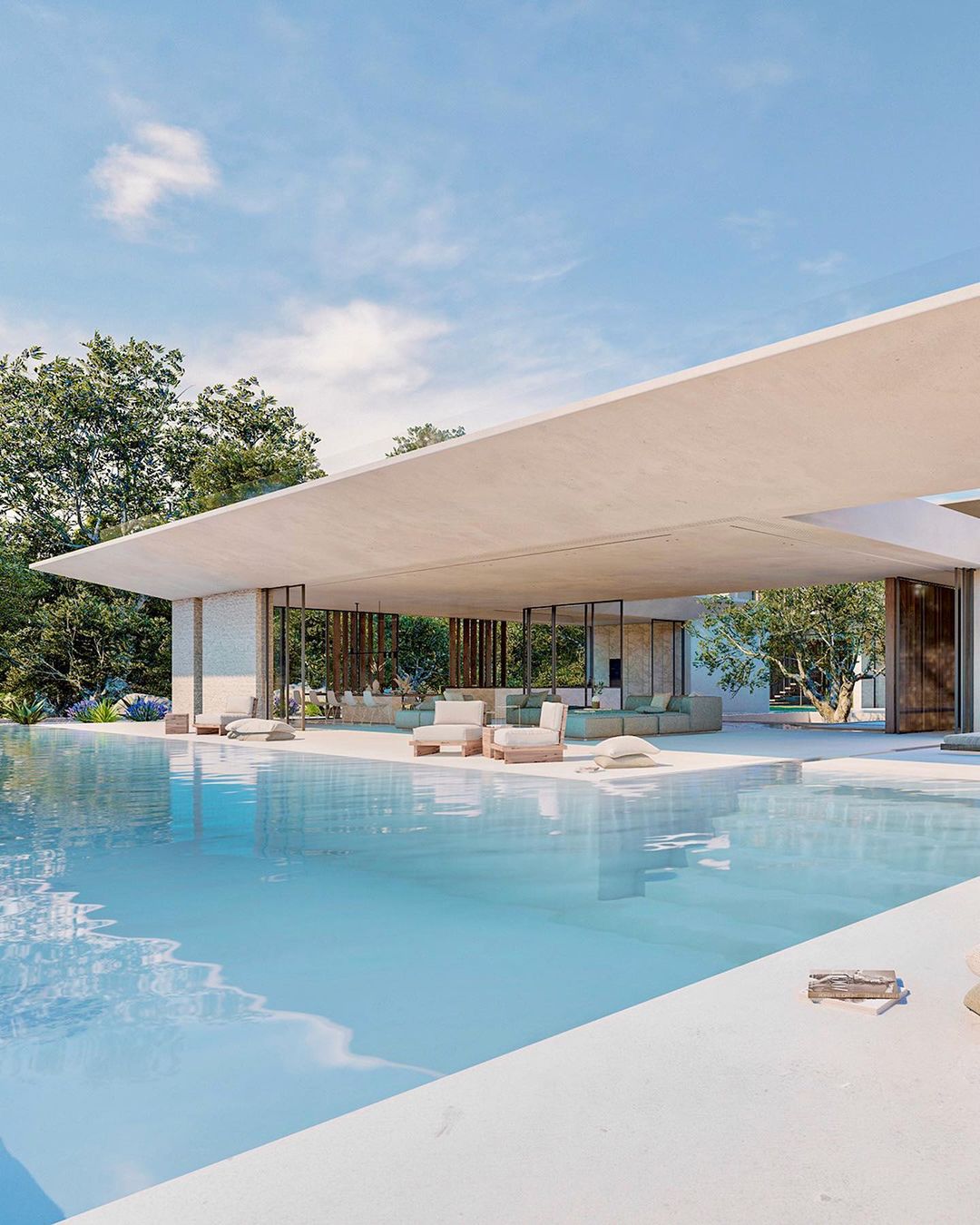 This house design of architect Dimitri Tsigos is both a country club and a residence villa. Its most notable feature is the flat rooftop, but what is truly unique and luxurious in this house is its open space and lack of walls.
Modern Dark Home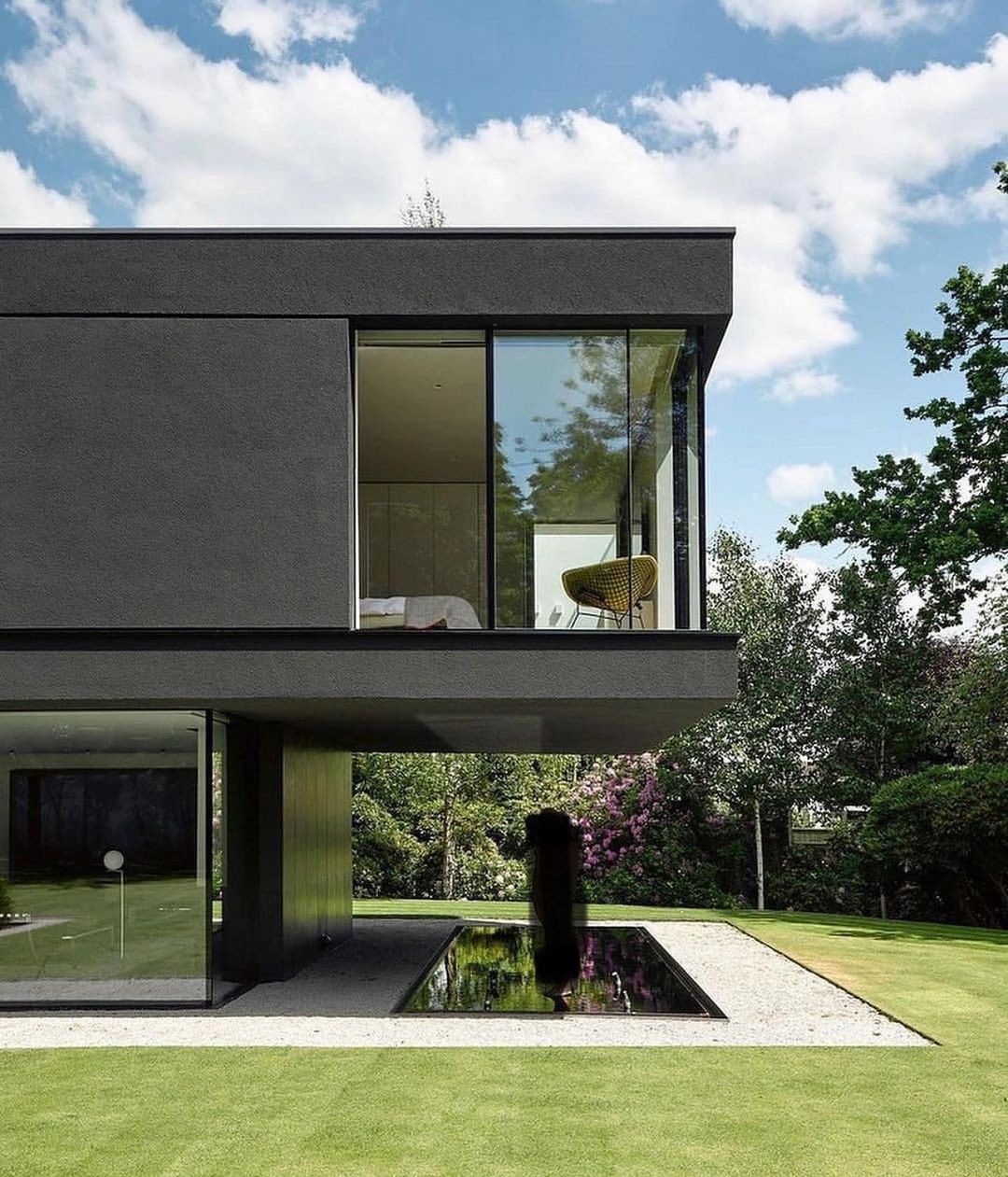 Another feature of Modern architecture is that it uses neutral colors and its main ones are black, brown, grey, and white. This one, in particular, is a winter house located in Rollenstonondove, UK and its owner is its very architect, Scott Donald.
Modern House in the Woods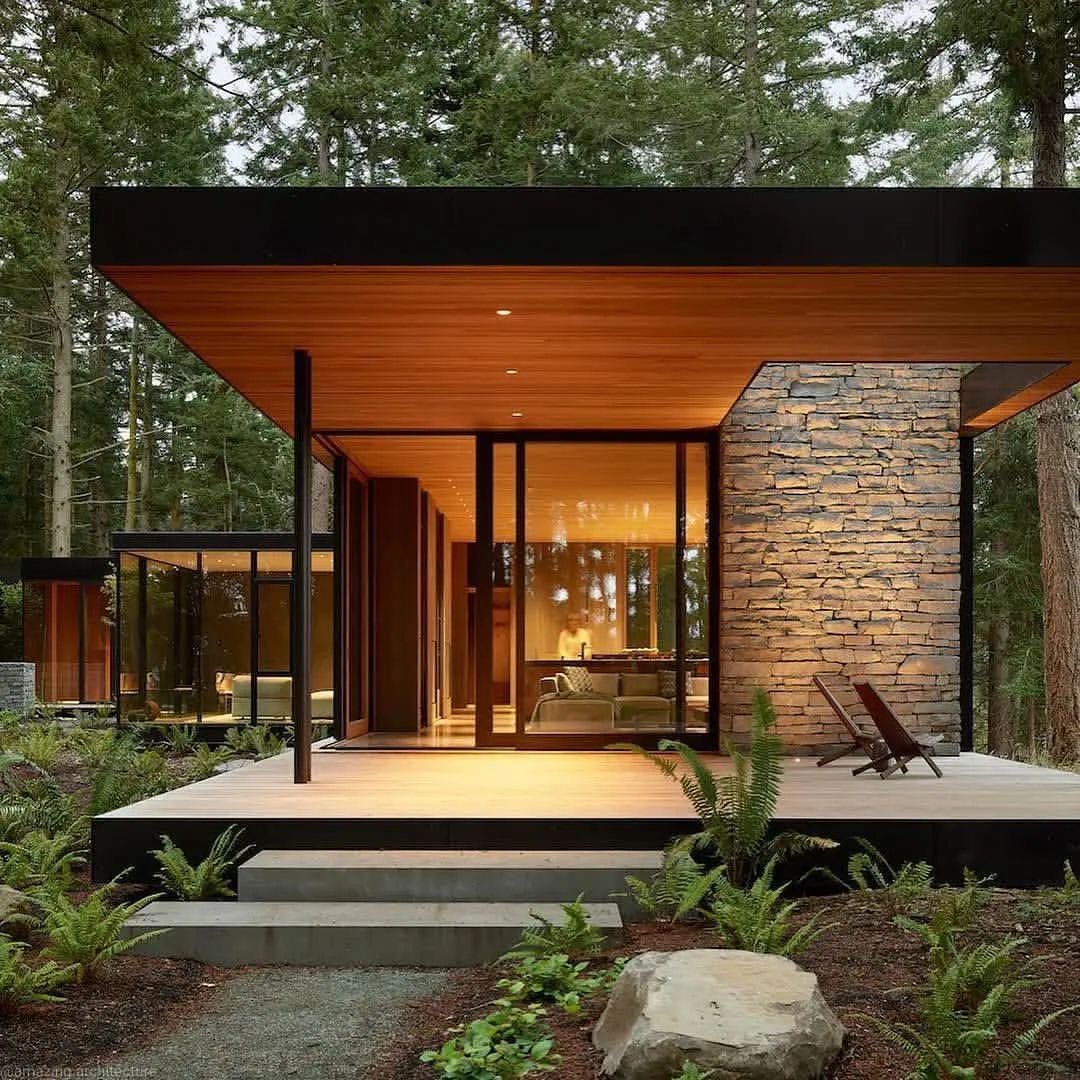 Designed by the architectural and interior design studio mwworks, this house has been a family getaway spot for many generations. It's located in a rural area of Whidbey Island, Washington. and its modern simplicity blends perfectly with the calmness of the nature. It also combines modern elements and the traditional brick facade.
Mid-century Austin to Modern House Transformation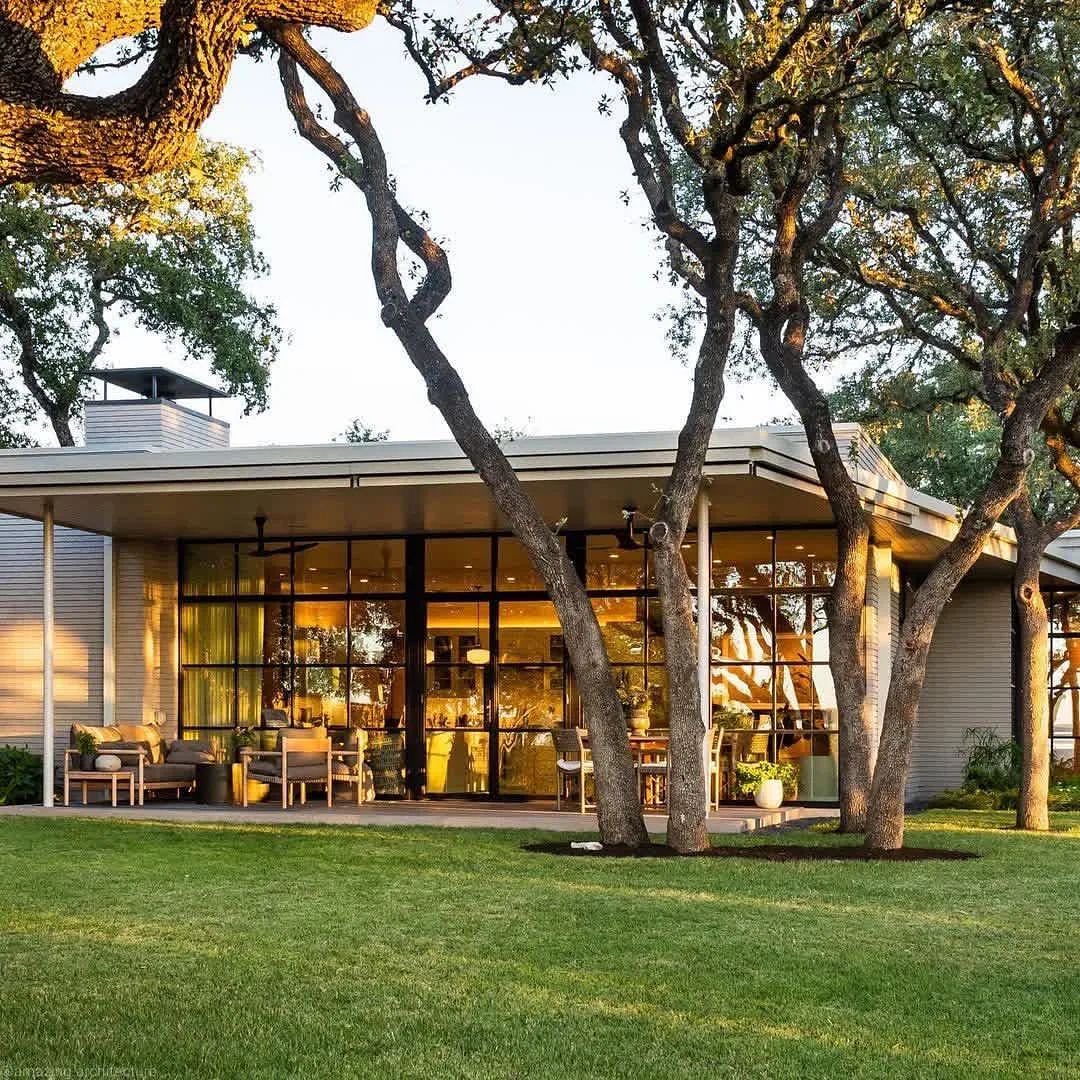 This is a modern transformation of a 1950s house in Austin, Texas, built by McKinney York Architects and renovated in 2016. It has all the features of a Modern architecture house save for the rooftop which has a gabled end.
Modern House with a Traditional Roof Design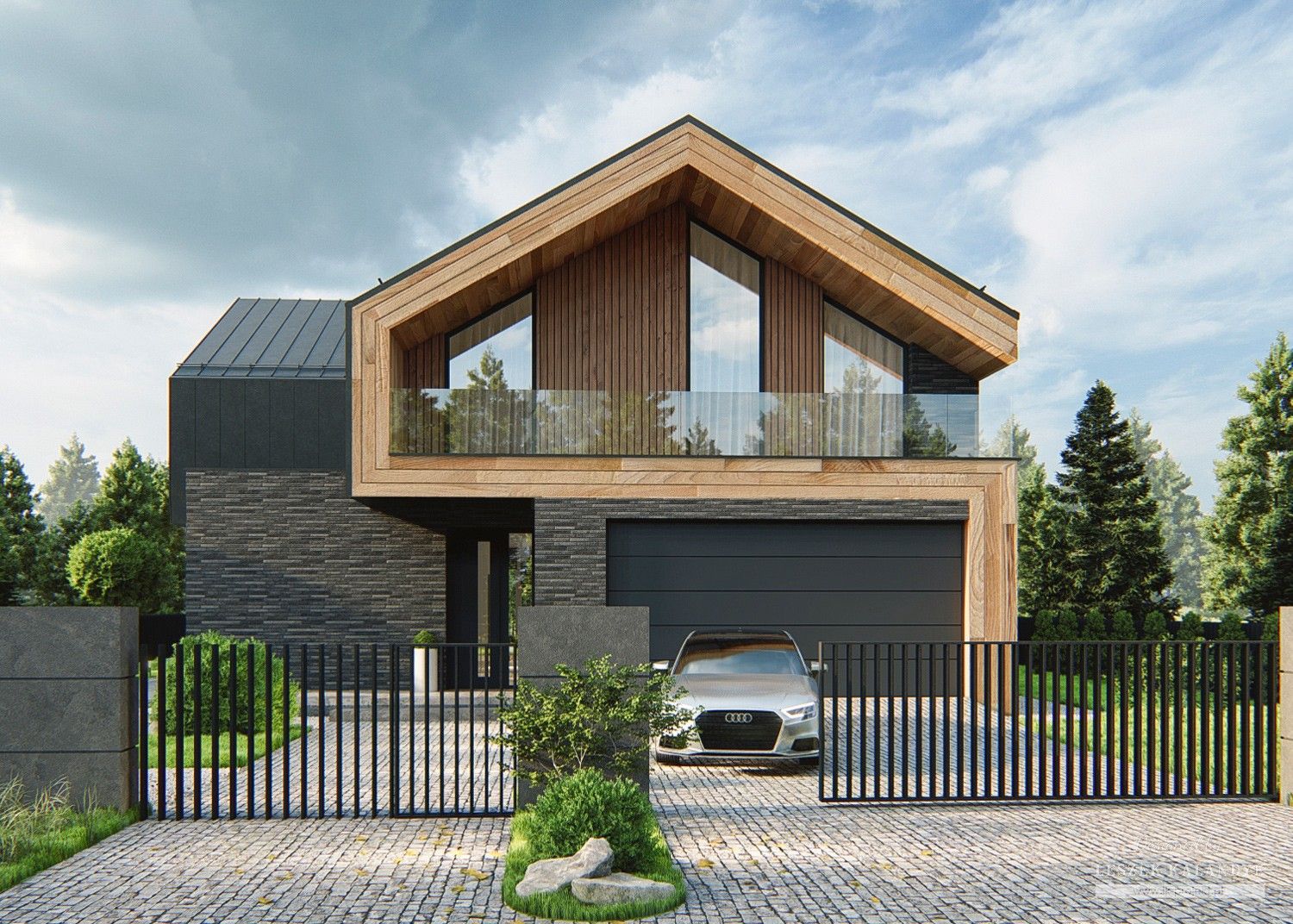 Remember when we said that Modern architecture isn't at all that dull? This is what we meant by it. This house plays with assymetry and facade that blends into a gabled rooftop.
Modern Villa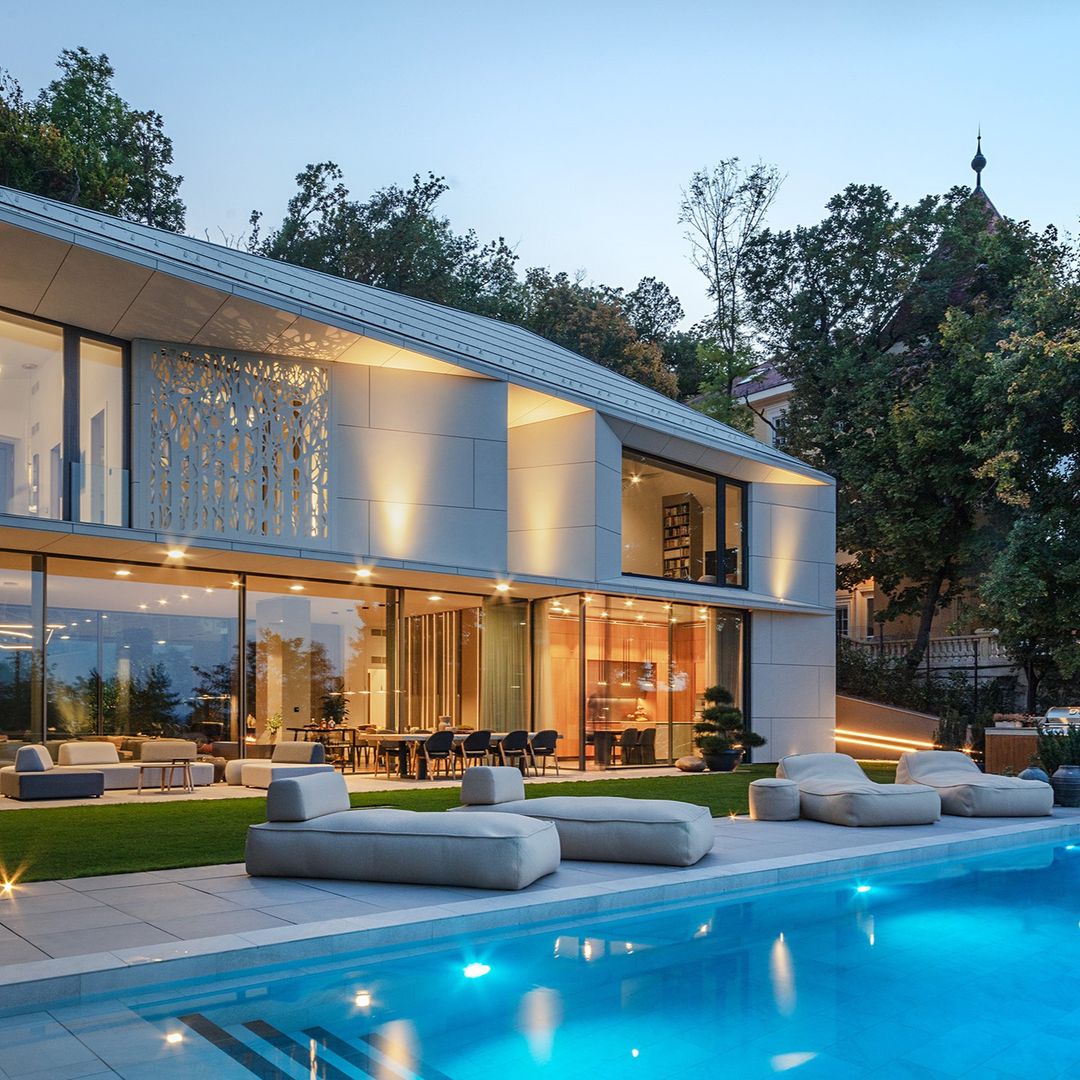 Save for the pool that looks nothing short of high class, this Hungarian home only adds to the luxuriousness thanks to the architects Bényei István, Halmos Sarolta, and Ponten. Its most notable feature is the wall glass and its interior simplicity. The woods-like ornamentation detail on the facade may not be common with this style of architecture, but this is the architects' way of unleashing their creativity onto their work of art.
Modern Minimalism Design House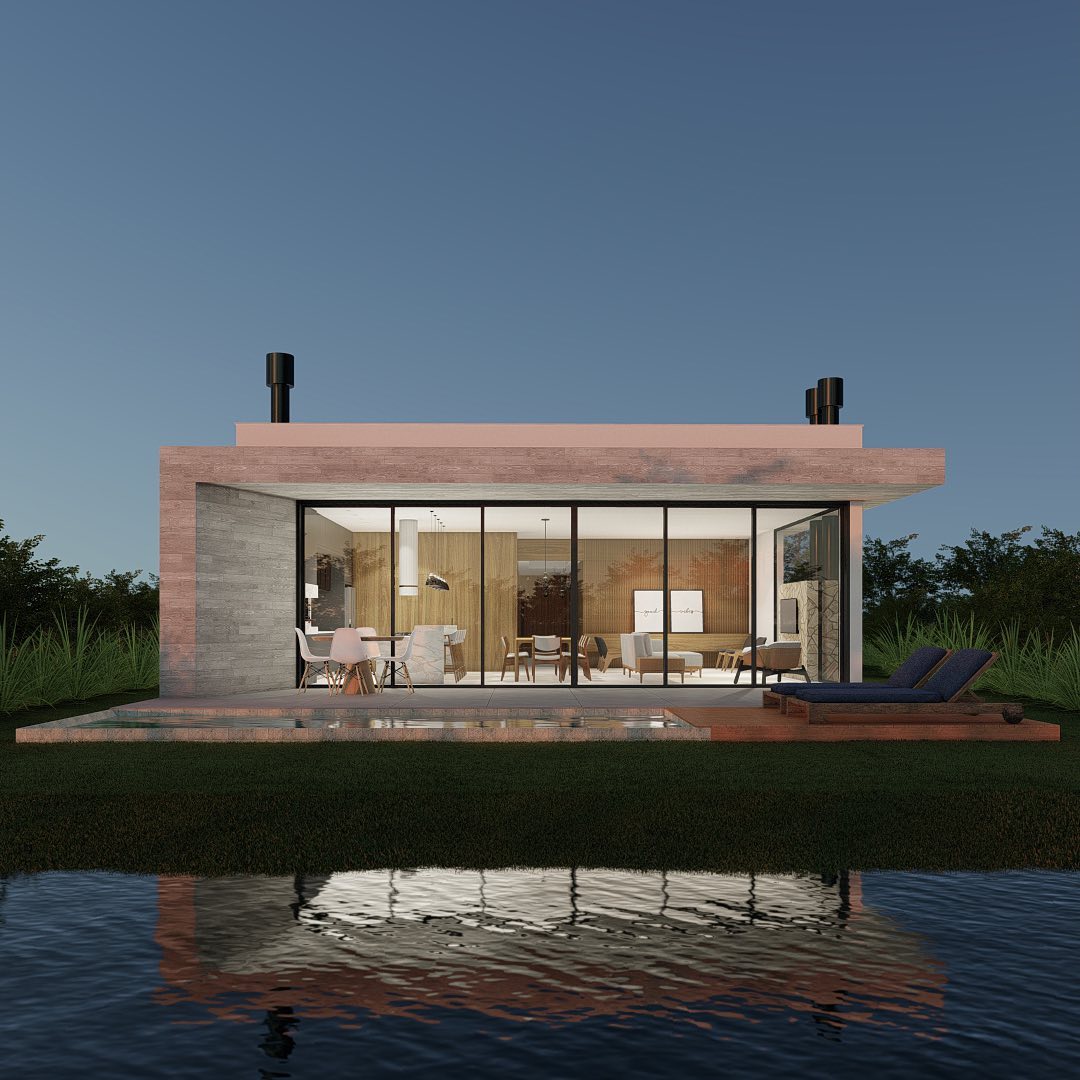 Unlike the previous one, this is a typical example of a modern minimalistic home as it shows both exterior and interior simplicity. Yet, the glass walls, the flat rooftop, the spacious interior, and the patio are perfectly put together to create a simple and yet luxurious home to live in.
Modern Architecture Home in Pretoria
The main reason why Modern architecture uses refined glass walls is not only to let light it, but also to provide a clear look to the outdoors. That is why these types of houses are built mainly in the rurar forest areas or the leafy suburbs. One of those houses is this residence in Pretoria, Gaunteng, designed by JK Designs.
Traditional Meets Modern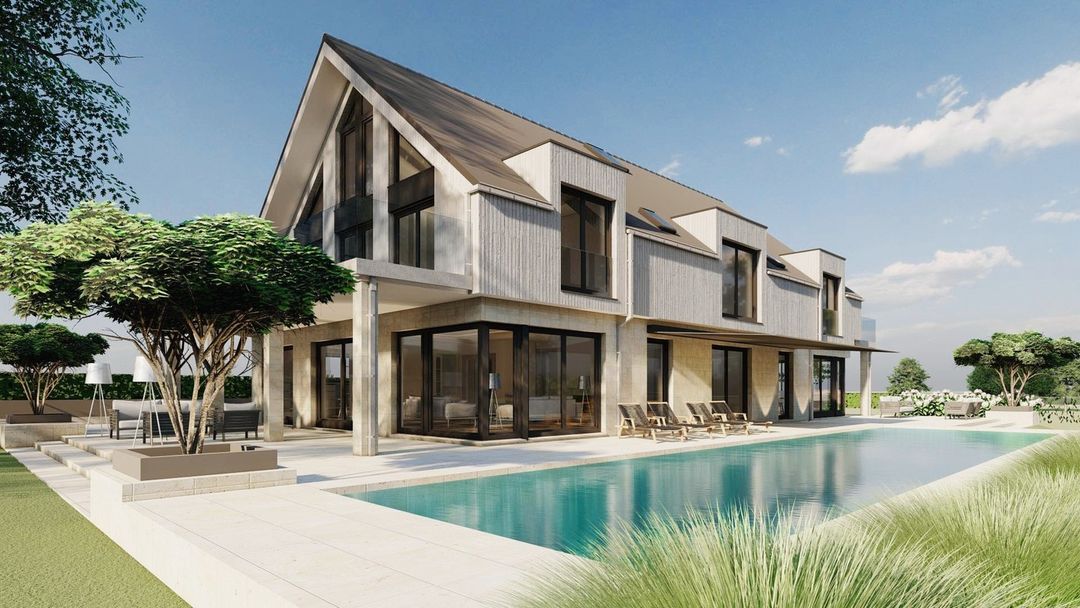 This house located in Bern, Switzerland has a perfect combination of traditional features such as gabled roof and wall facade on the first floor and a greater focus on glass on the first floor, which is a common feature of the modern style of architecture.
Brick Facade Reconstruction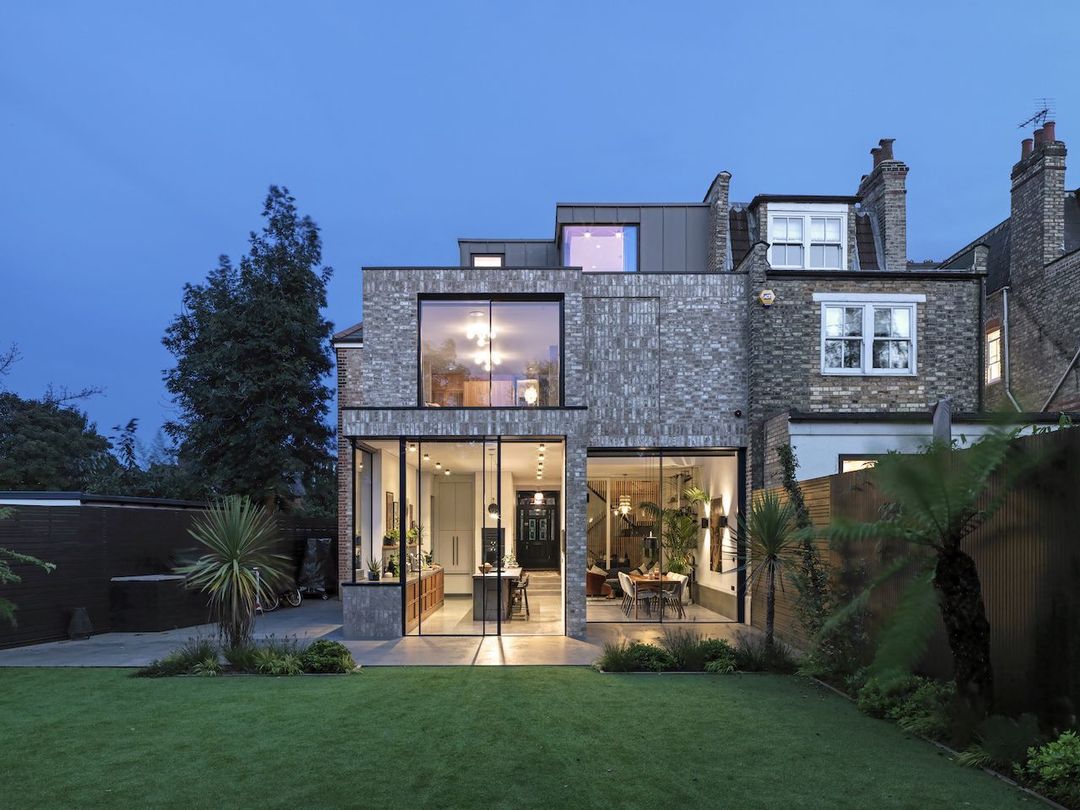 One rather unusual house when it comes to modern architecture. It's actually a modern/contemporary extension to a Victorian home in Muswell Hill, UK that creates a visual of the past and the present architecture.
Open Space Home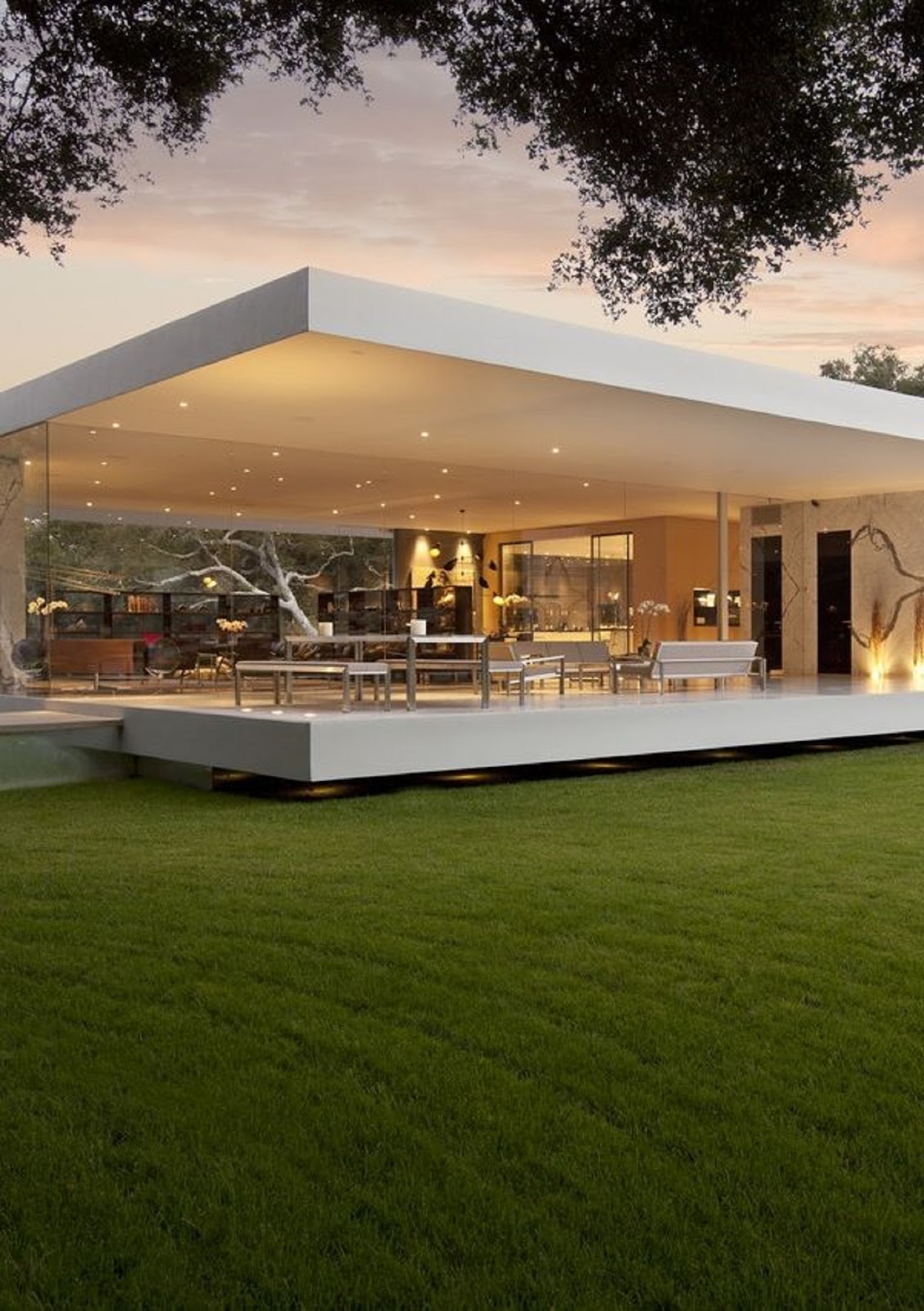 If you're looking for a luxurious house with wide-open interior and floor-to-ceiling glass walls, look no further than this. It has all the architectural features of a modern house, except that this one uses some rustic interior elements that bring just a tad of warmness to your home.
Modern Wooden Design House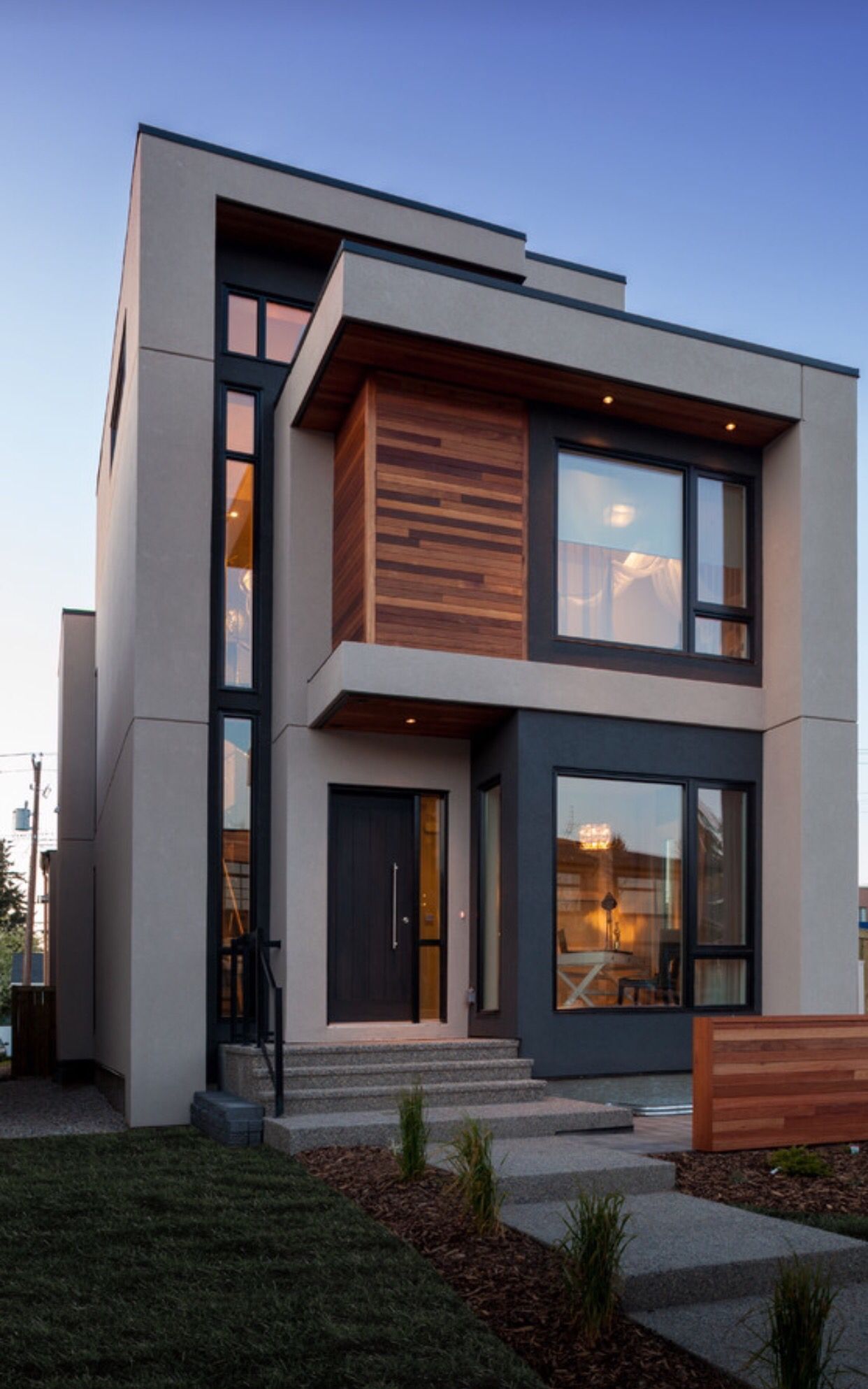 This is a vertical modern architecture house that creates its space by raising extra stories instead of using extra land area. It may not be a strict modern architecture house as it combines a flat rooftop and large windows on the one hand and a great presence of a wooden facade on the other, but its luxurious touch is what makes it modernistic.
Preston House, Australia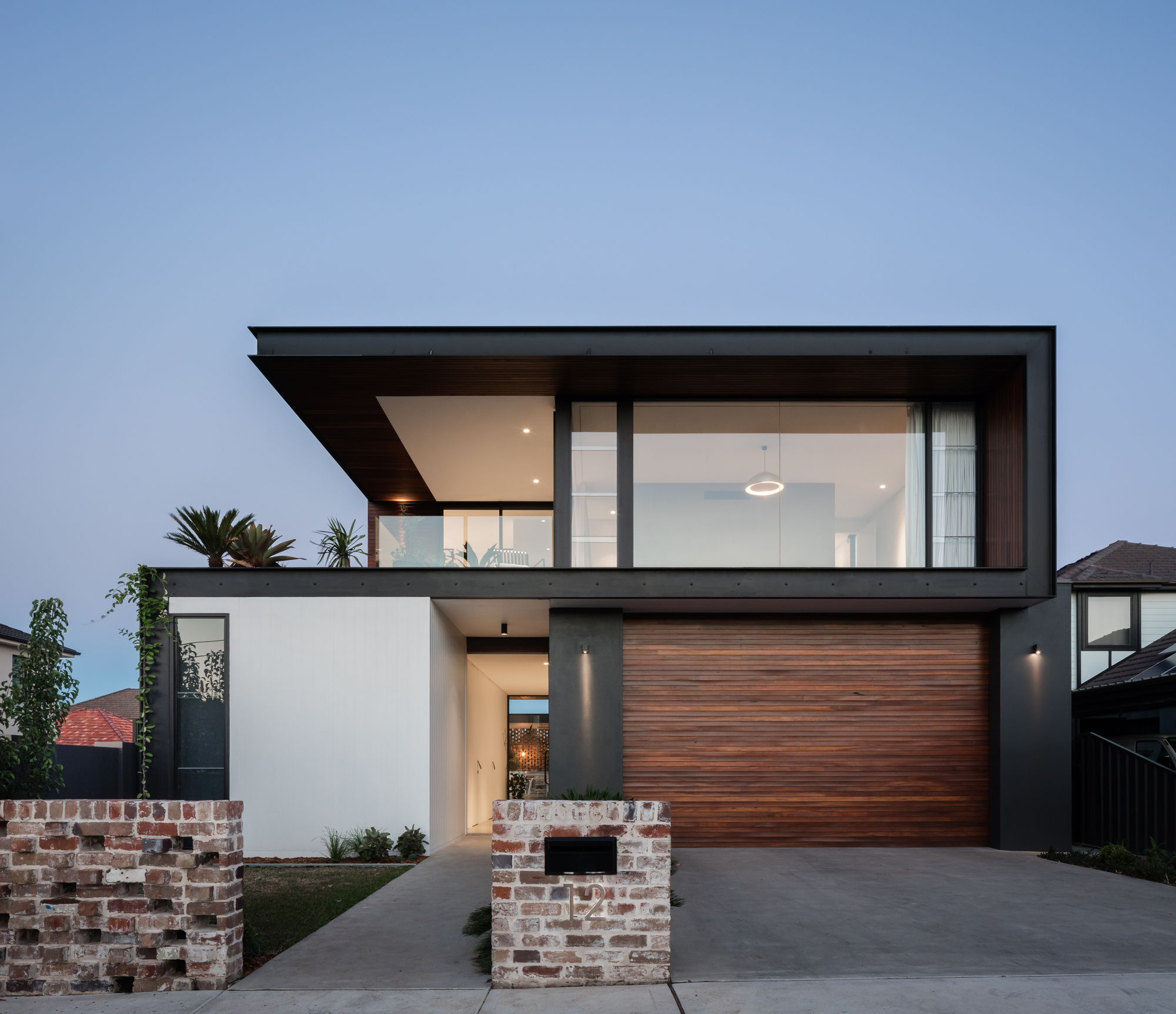 One notable feature of Modern architecture houses, and of this Preston House, in particular, is the exterior facade that blends into a patio on the second floor and finally into a flat rooftop. Glass walls are also greatly present, responsible for the natural light that the house gets during the day as well the night.
Modern Brick Facade House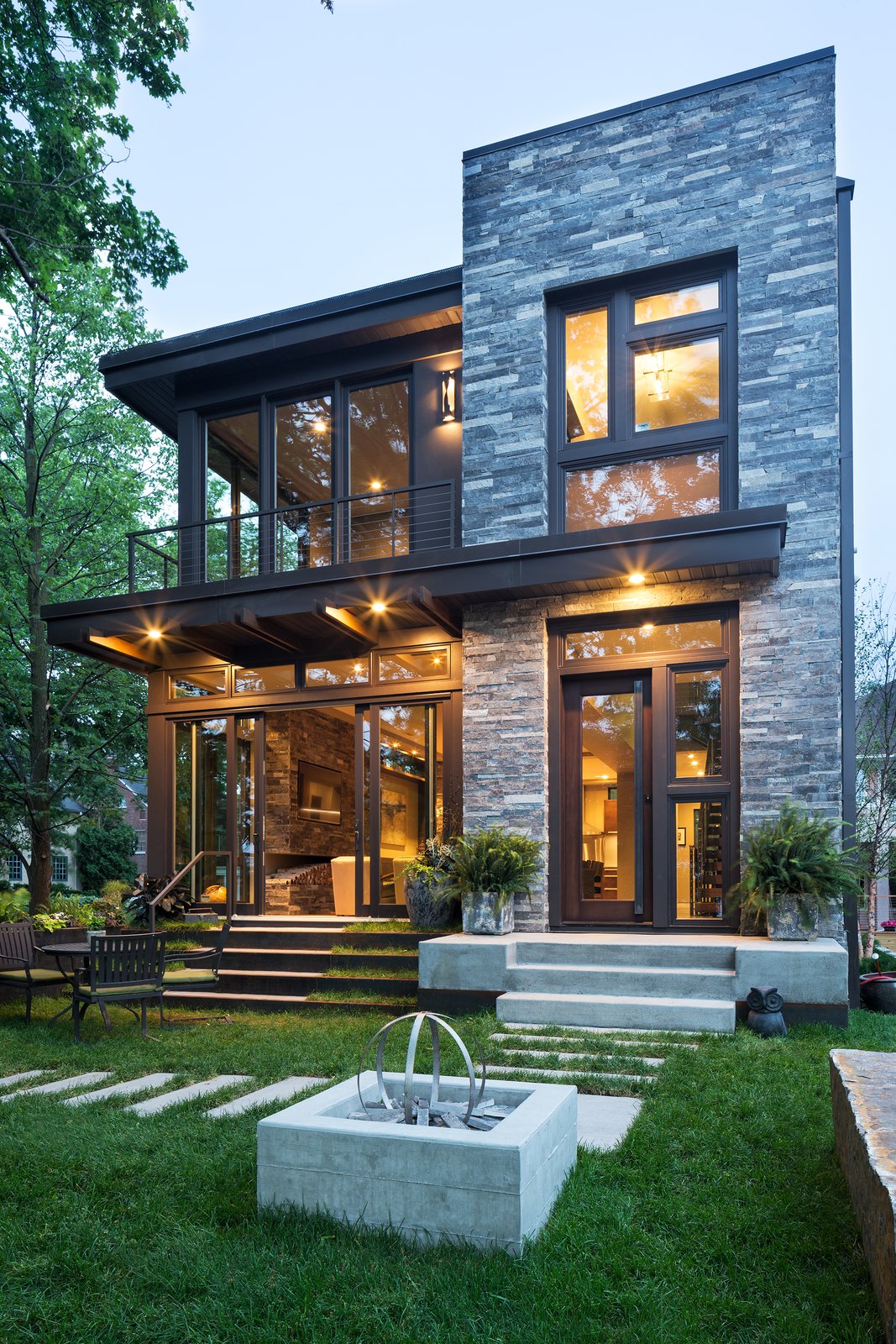 This is another great example of a modernistic vertical house that plays around with a small part of a brick facade to break the monotony. It has a little bit of everything to suit everyone's taste, so it makes the perfect house to live in.
Glass Wall Modern Architecture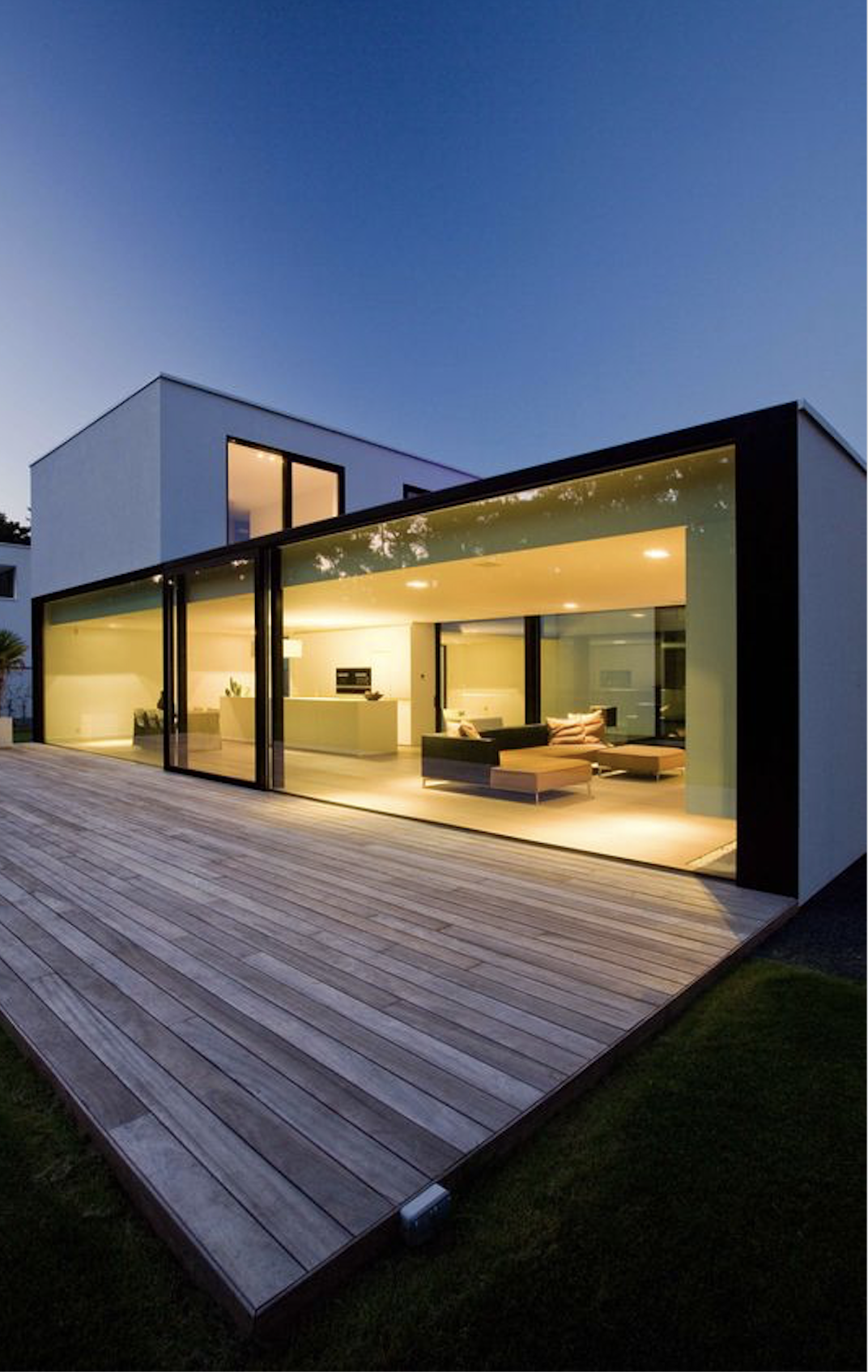 And finally, we're back to the basics. A true example of a Modernistic house as it has everything from a full-on glass wall, flat rooftop, neutral colors, and overall simplistic exterior and interior design.
That was it for today's article on Modern architecture houses. Did you find any of them inspiring for your new home? If so, let us know in the comments below.