Brutalism is a style of architecture that emerged in the mid-twentieth century, 1950s to mid-1970s, as part of  Modernism. The term "brutalism" comes from the French word that describes the material that is characteristic of this style "béton brut" or natural concrete. British architectural critic Rainer Banham has adopted the term, calling the style itself brutalism. Brutalism is characterized by massive buildings with a pronounced construction and visible raw materials, natural concrete, and in some cases a combination of brick and natural concrete. Despite its roughness and seeming lack of comfort, the young generation of architects equates brutalism with optimism, light, freedom of expression, especially in the post-war world in which it is created.
Institutional buildings were the main focus of Brutalist architecture. They were also used for important residential buildings to address the critical need for housing after the Second world war. Brutalist structures are imposing and angular, with a specific graphic aspect that is part of what makes them so appealing today. It has been said that this architecture is "heroic".
However, there are a number of well-known structures that employ the Brutalist aesthetic and have become well-known. Aside from Europe, there are examples in the United States, Australia, Israel, Japan, and Brazil. Let's take a tour through Brutalist architecture.
Unite d'Habitation de Marseille, Marseille, 1952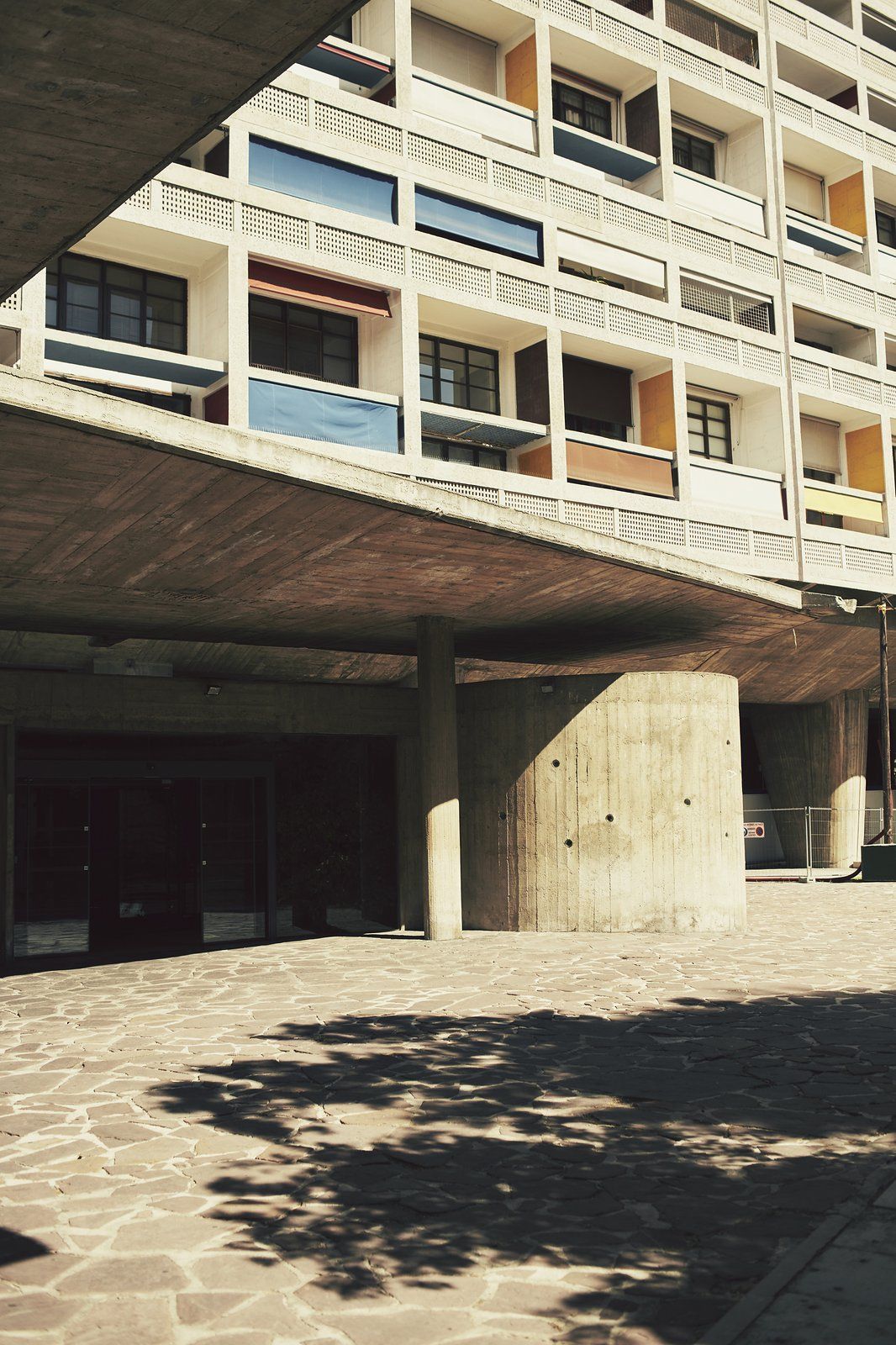 This brutalist pioneer was designed by the architect Le Corbusier. The first purpose of this building was to be a post-World War II working-class housing, but when its intended tenants objected to the revolutionary design, it became home to Marseille's intelligentsia. The building, which included a commercial center, post office, and 1,600 inhabitants in well-designed apartments, served as a self-contained metropolis. This building has been recently awarded a UNESCO World Heritage Site because it is thought to be the birthplace of Brutalist architecture.
Habitat 67, Montreal, 1967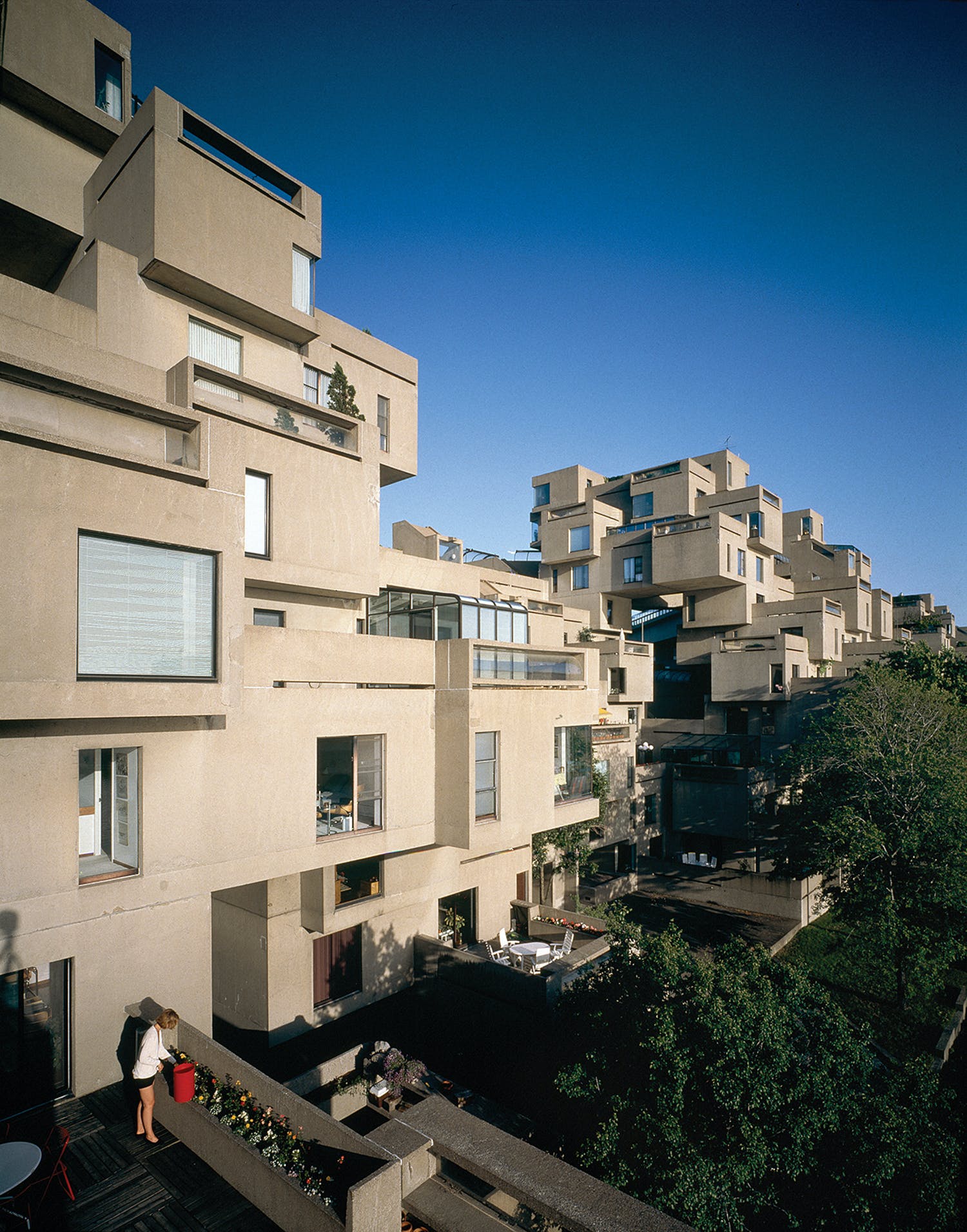 Habitat 67, built by Moshe Safdie, is one of the most well-known structures not only in Montreal but throughout Canada. Safdie's graduate thesis at McGill University grew into one of Canada's most famous brutalist constructions, Habitat 67. The spectacular complex, which is located along the Saint Lawrence River and features cubic modules that jut out into the surrounding environment, introduced the concept of an urban "village," which Safdie saw as a more humane and organic alternative to standard apartment living.
The Geisel Library, San Diego, 1970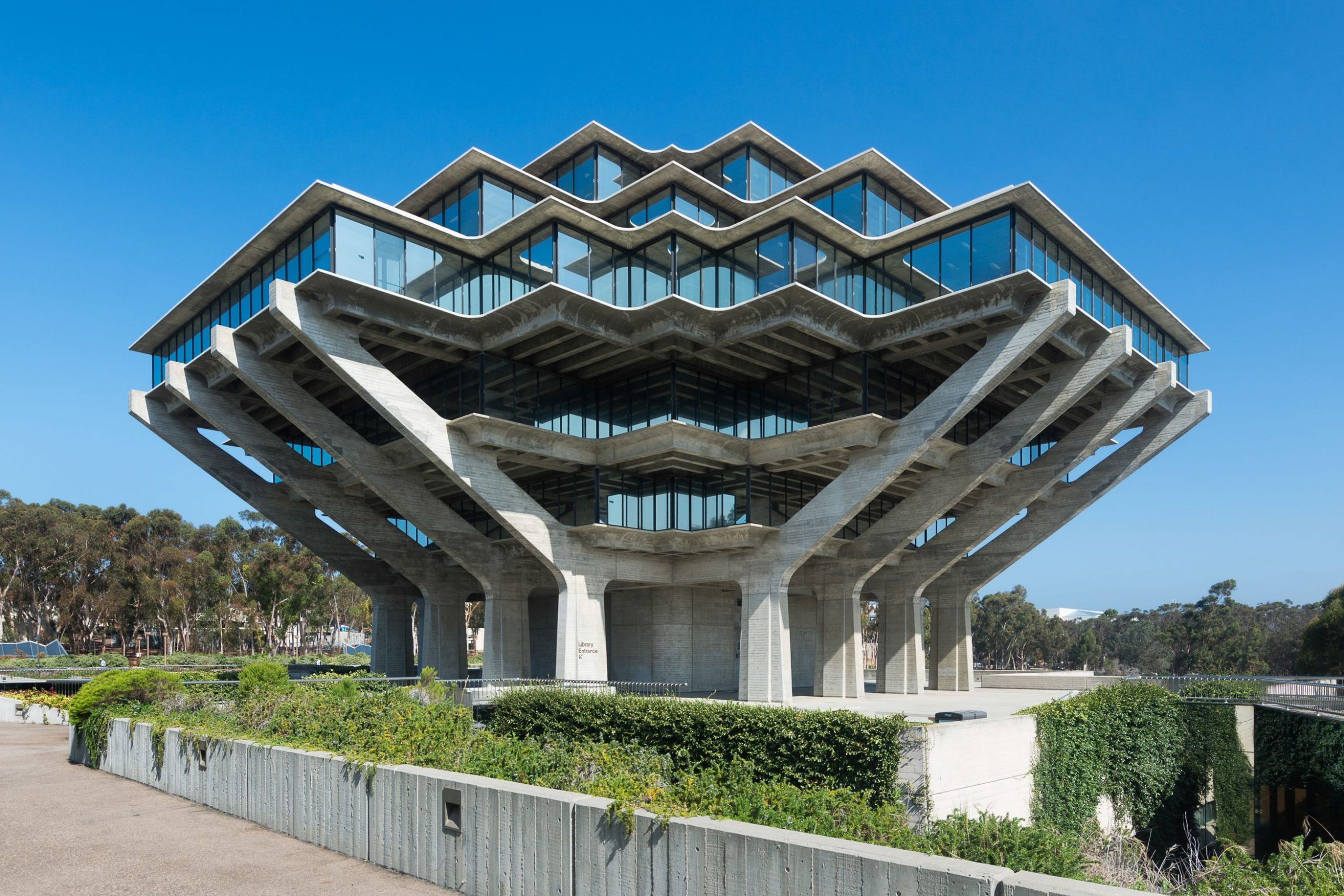 This library is named after Audrey and Theodor Seuss Geisel, better known by his pseudonym "Dr. Seuss". The architecture of the building, designed by American architect William Pereira and is described as a cross between futurism and brutalism. It was opened in 1970 as the Central Library but was renamed the Geisel Library in 1995.
Trellick Tower, London, 1972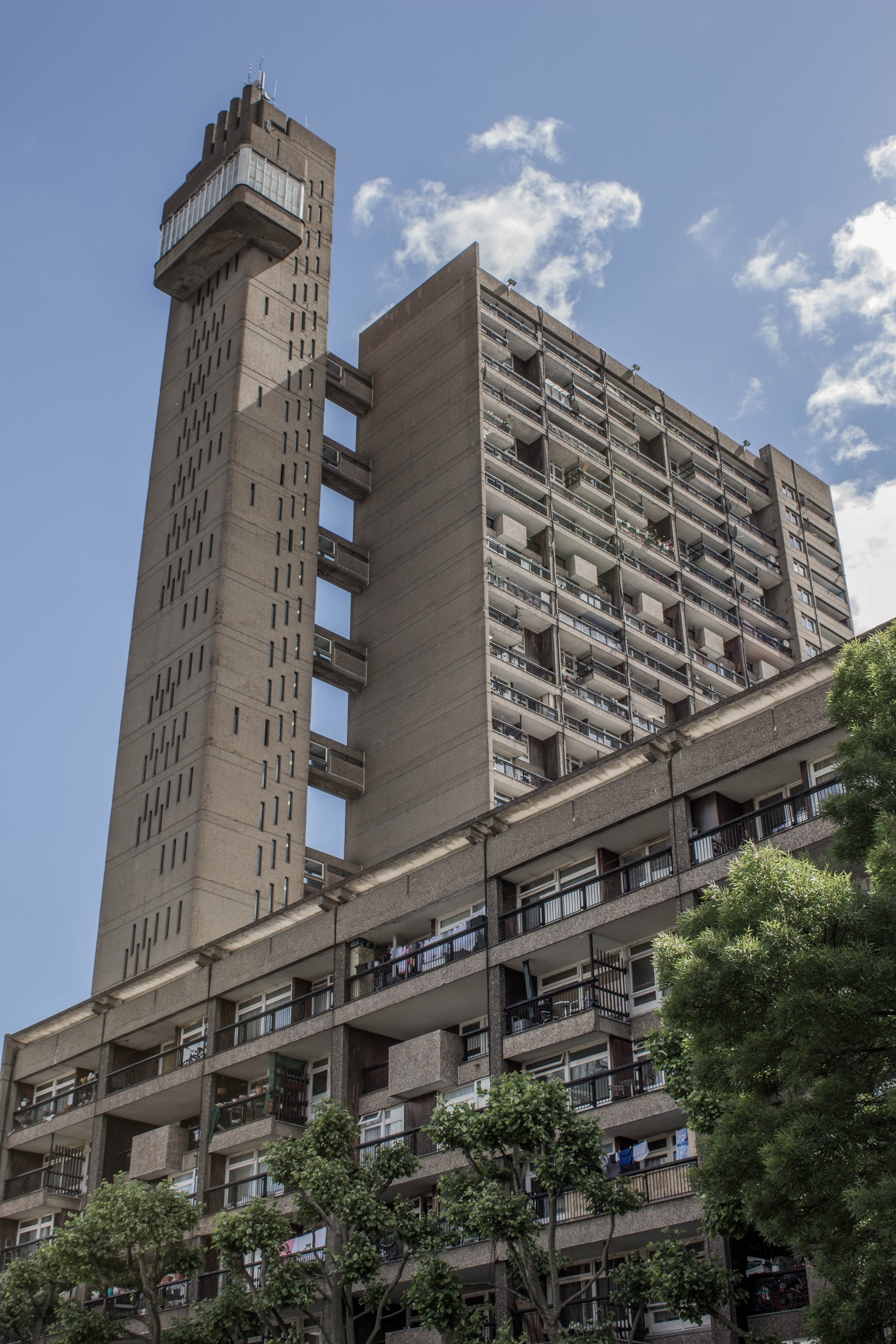 This tower is designed by Erno Goldfinger. The tower was conceived as a follow-up to Goldfinger's previous Balfron Tower in East London and was intended for communal housing. It was the architect's final big project, and it had a separate access tower with a plant room, as well as several space-saving features. However, by the time the tower was finished, high-rise apartments and Brutalist architecture had fallen out of favor, and it had become a magnet for crime, drug addiction, and prostitution. In the 1980s its reputation improved and is now again open for housing.
Centre point, London, 1966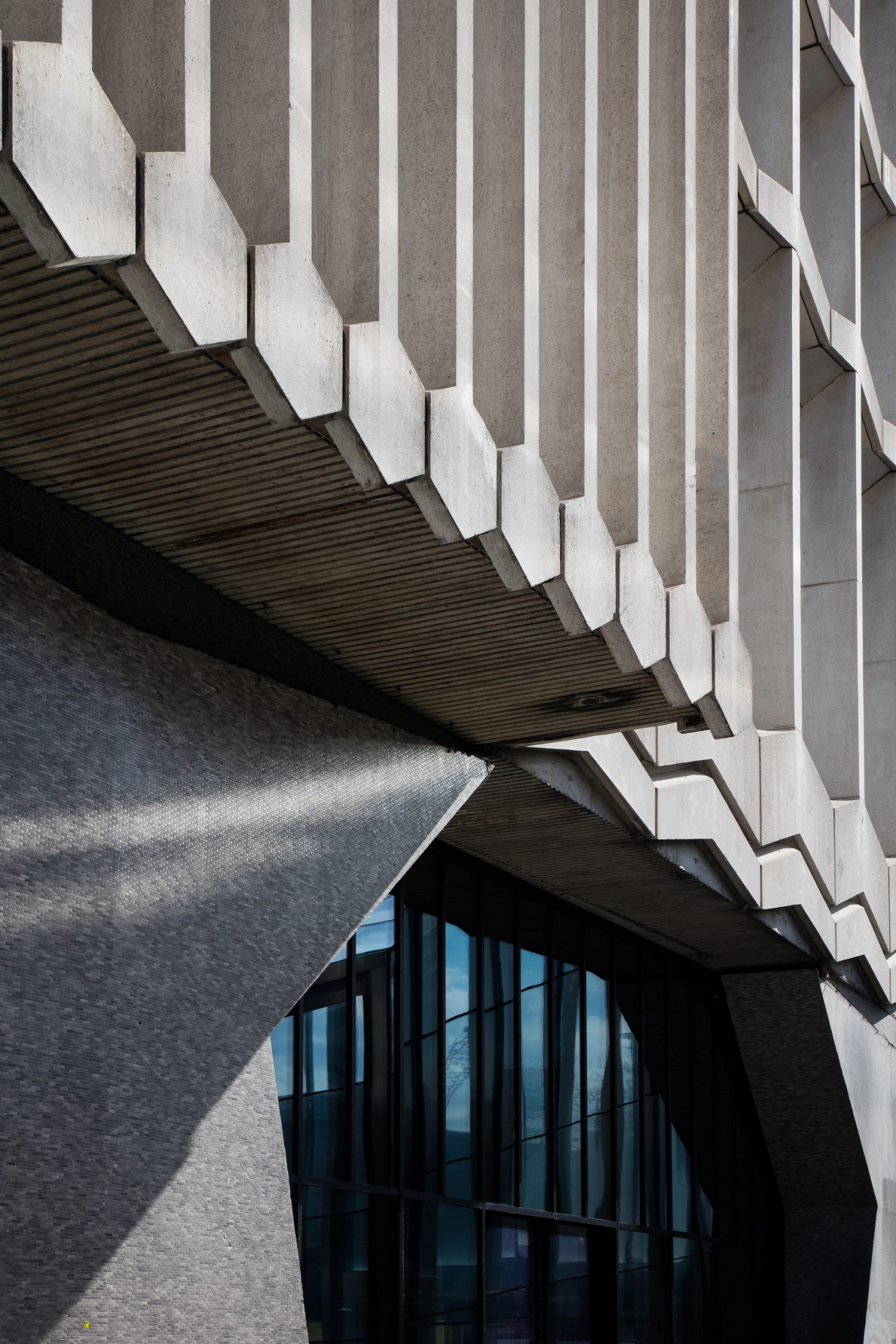 Centre Point is a structure in Central London that consists of a 34-story tower, a 9-story block to the east which includes shops, offices, retail units, and maisonettes. It is designed by the prominent architect George Marsh.
Boston City Hall Plaza, Boston, 1968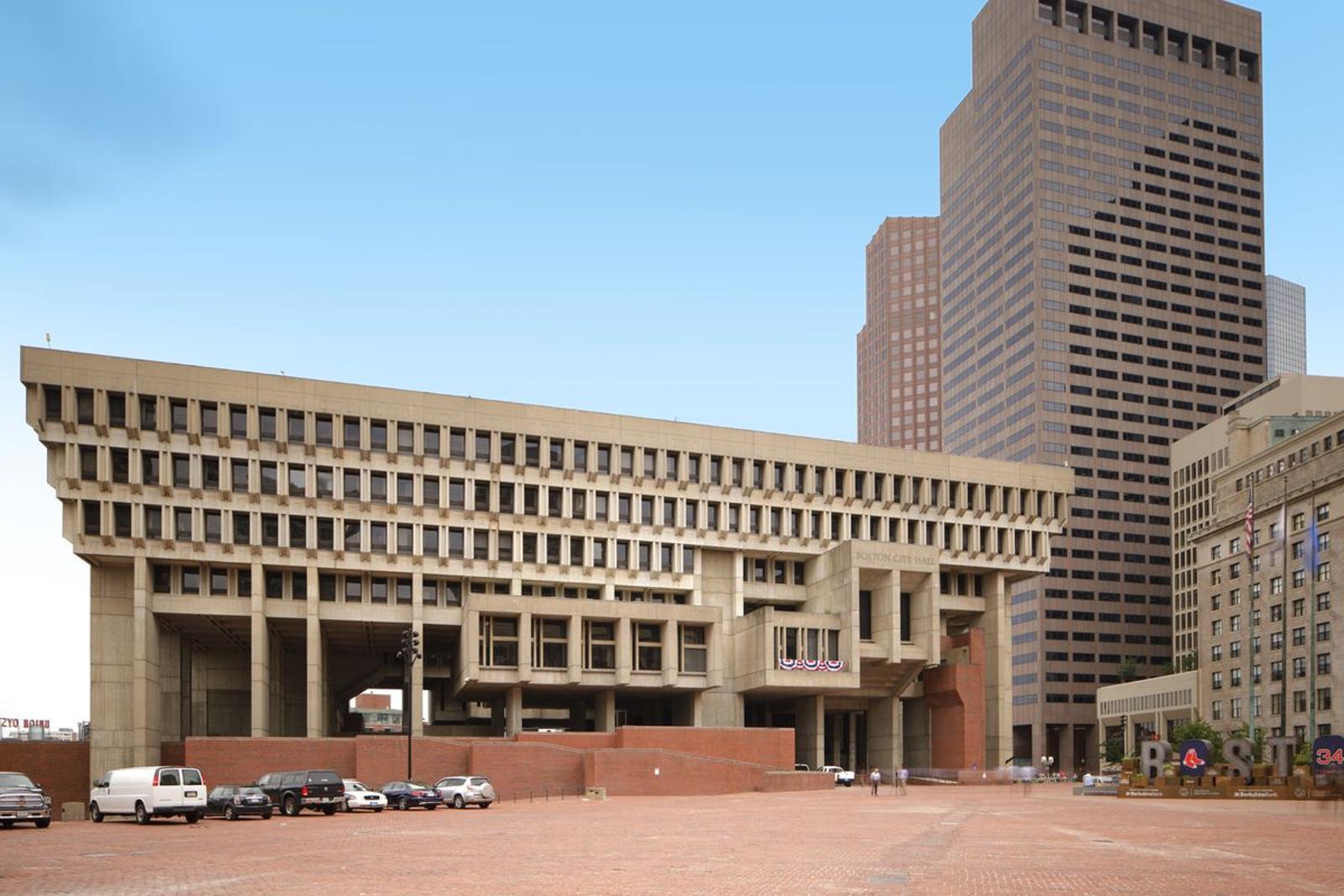 Gerhard Kallmann, Michael McKinnell, and Edward Knowles, three Columbia University professors, designed Boston City Hall as part of an international competition. The structure, which was built in 1968 as a symbol of open and progressive municipal administration, is considered one of North America's most prominent examples of brutalist architecture.
Perth Concert Hall, Perth, 1973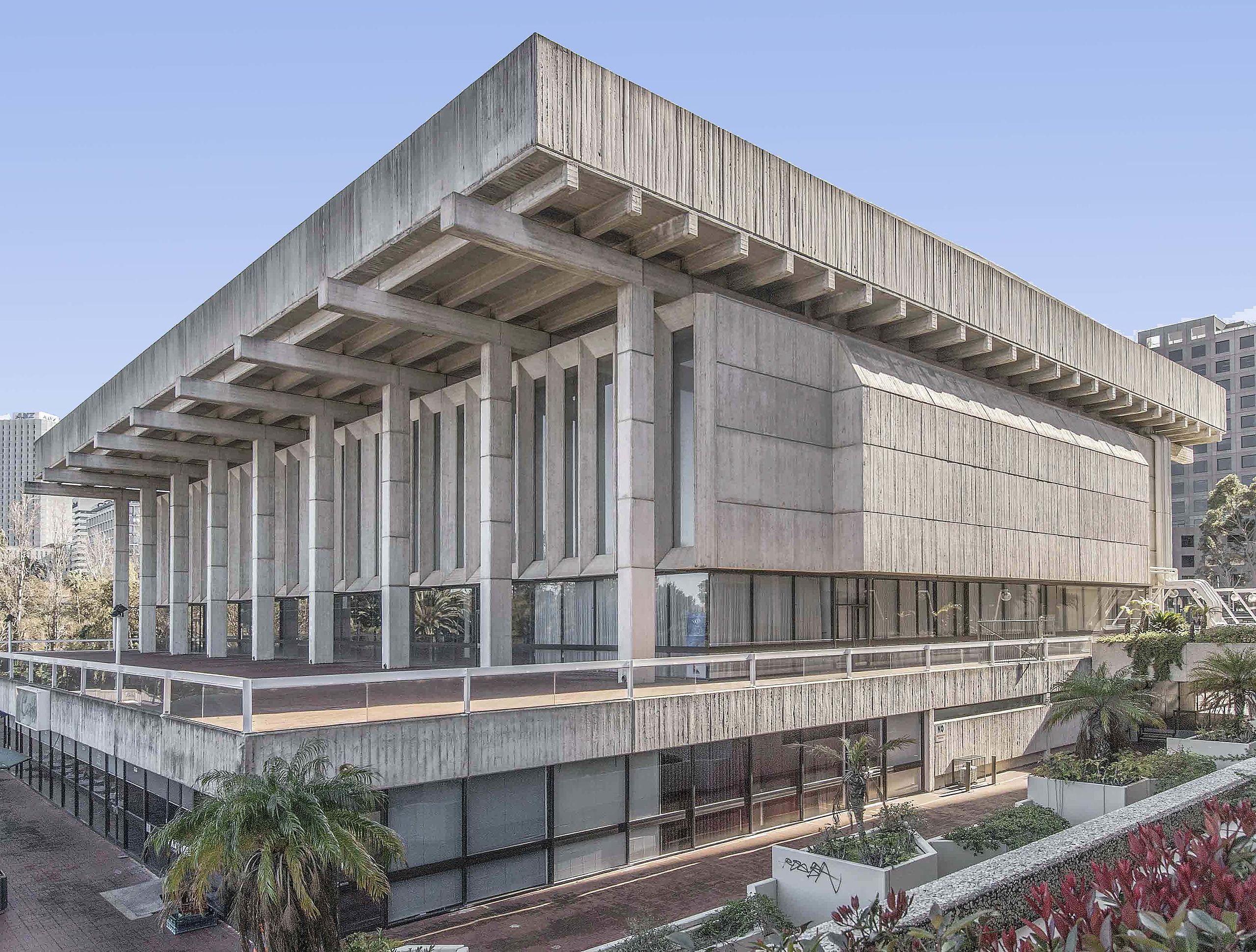 Jeffrey Howlett and Don Bailey won a competition to design this concert hall in 1961. As the Hall neared completion, visiting specialists in the fields of music, architecture, and construction heaped praise on the Perth City Council and State Government, as well as the architects and builders. With its solid opaque interior, massive projecting roof, and use of white off-form concrete, the Perth Concert Hall is an example of brutalist architecture.
Wotruba Church, Vienna, 1976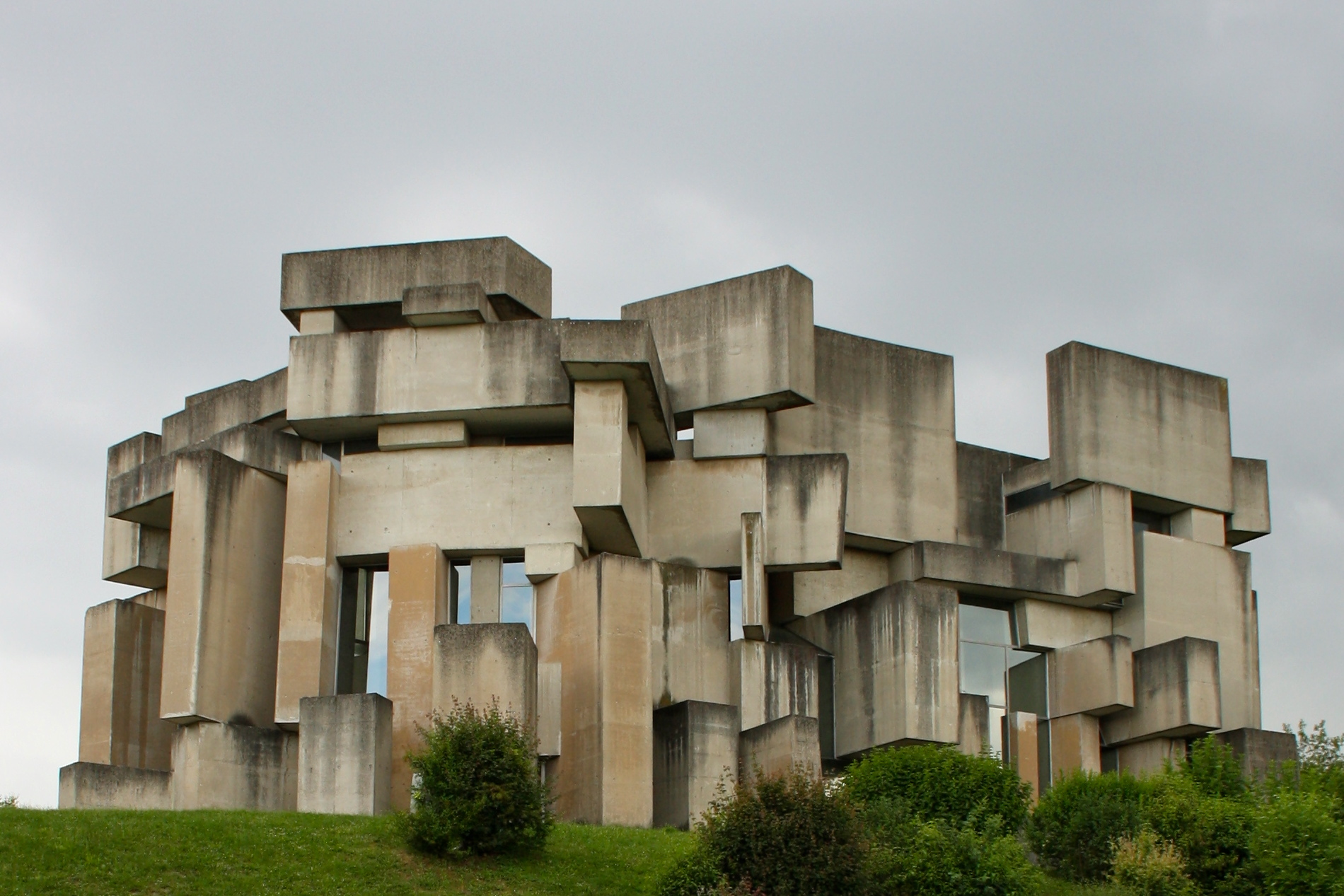 The Wotruba church was constructed between 1974 and 1976, following the plans of artist Fritz Wotruba and architect Fritz Gerhard Mayr. The brutalist style is evident in the construction of this church, which is composed of concrete blocks. Wotruba died before the church was finished, but his associate Fritz G. Mayr continued the project after Wotruba died.
Pearl Bank Apartments, Singapore, 1976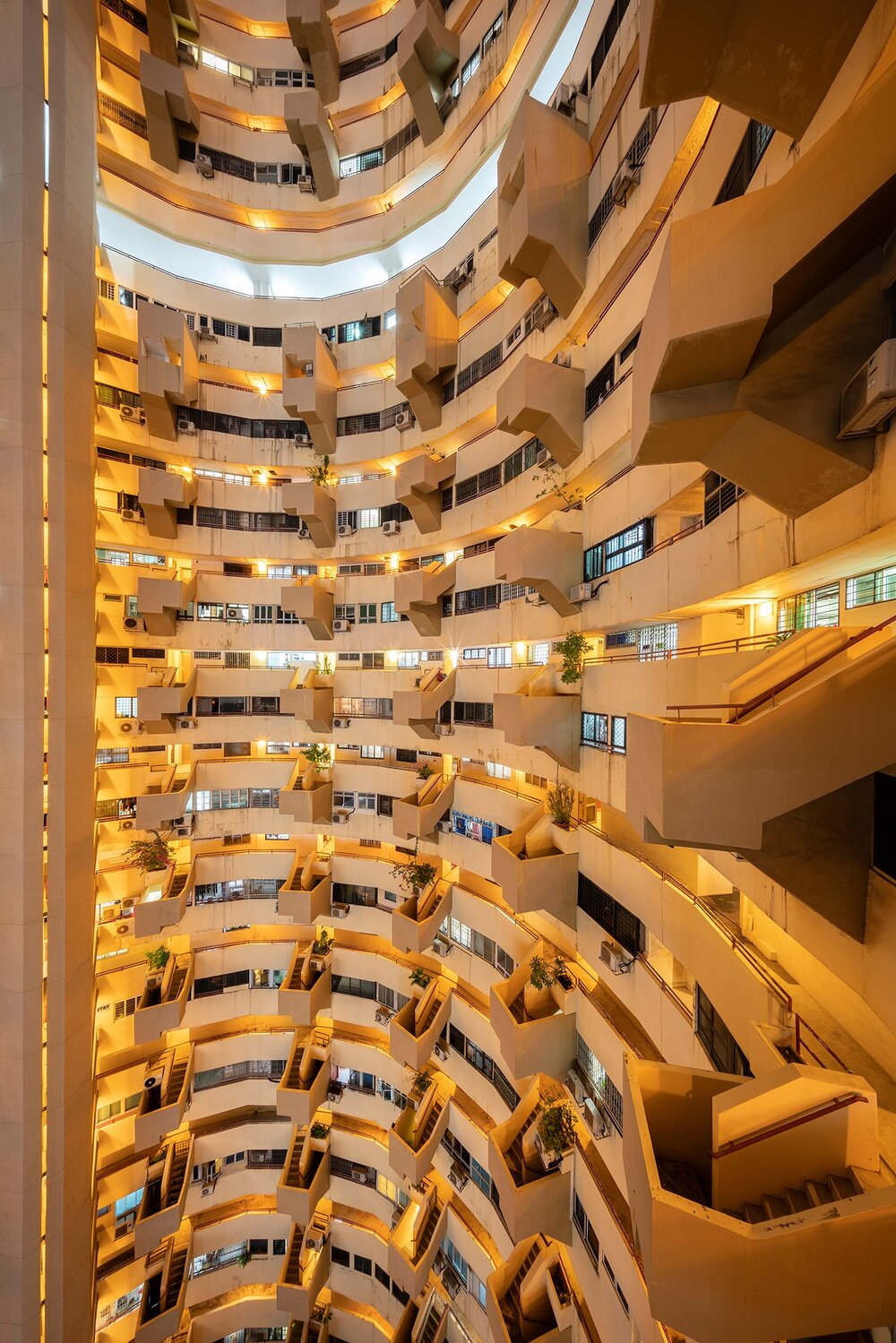 Pearl Bank Apartments was one of Singapore's pioneers of tall buildings. When it opened in June 1976 as the city's tallest and densest residential structure. It influenced urban development in Singapore and other Southeast Asian cities. It was designed by Tan Cheng Siong.
London National Theatre, London, 1963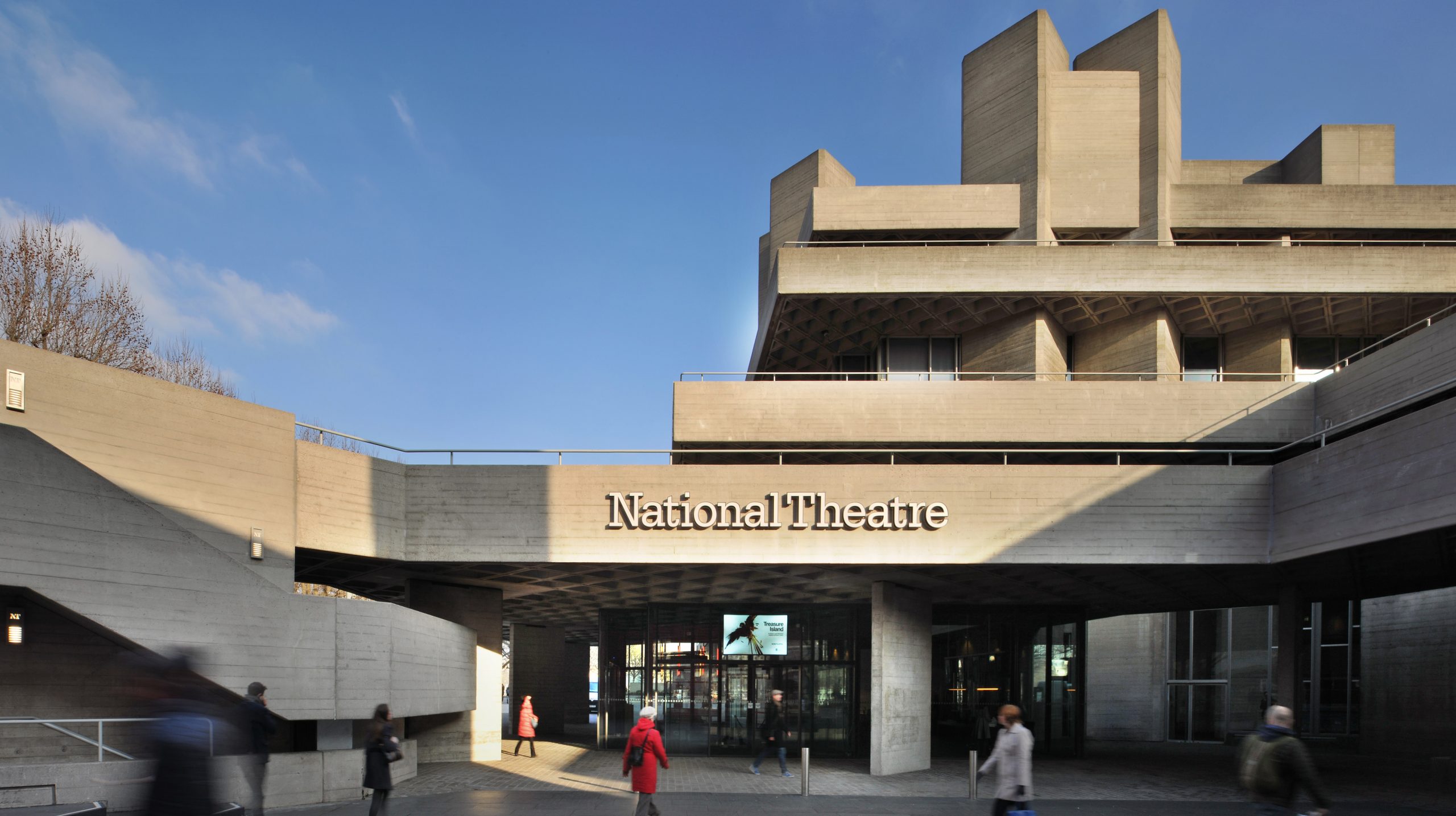 This theatre took years to be built. In 1963, Lasdun was assigned to the project. He persuaded the board of theatre directors, designers, and technical specialists to give him the task without a team, despite his lack of previous experience in theater design.
Church of Seed, China, 2011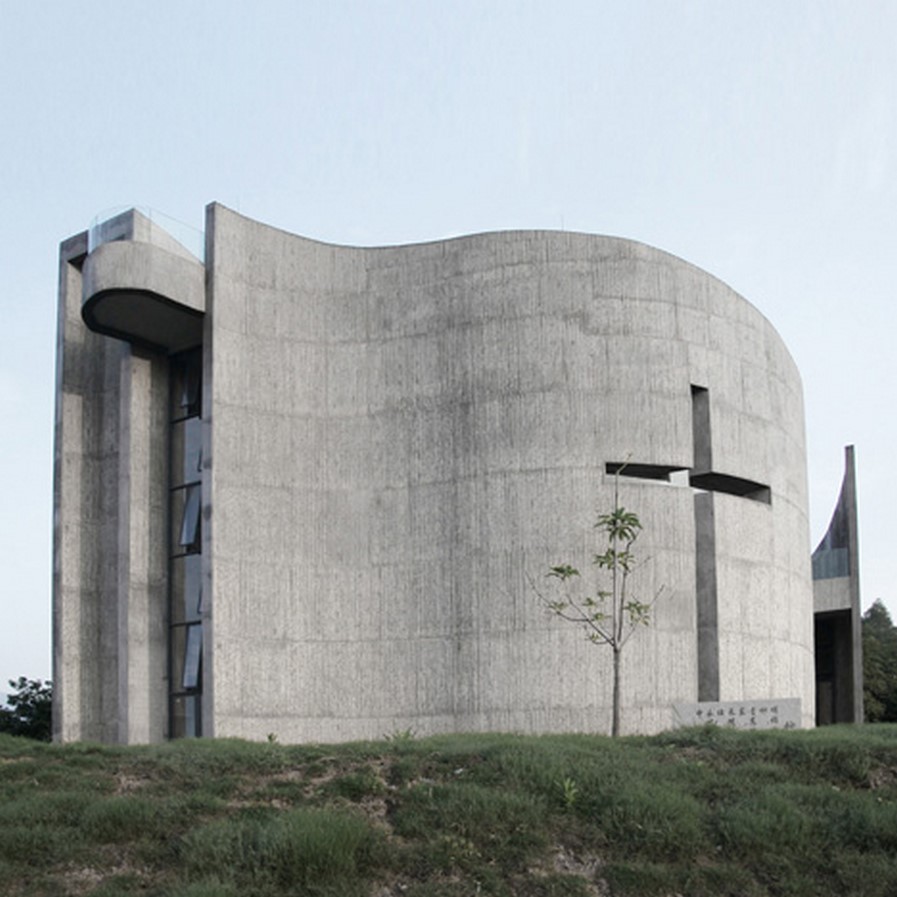 This church is placed in one of seven Taoist Mountains in China. It is designed by the Honk Kong firm O Studio Architects. It is supposed to represent a seed, which is an important symbol in the bible. What's also interesting about this church is that it is intended for meditation and worshiping and the architects were focusing on that, therefore, the interior of the church is very spacious and calm. According to the architects, Church of Seed is made of bamboo textured in-situ concrete, which is both cost-effective and practical for local contractors. The bamboo pattern on the concrete surface reduces the concrete's massiveness and blends seamlessly with the surrounding environment.
The Met Breuer, New York 1966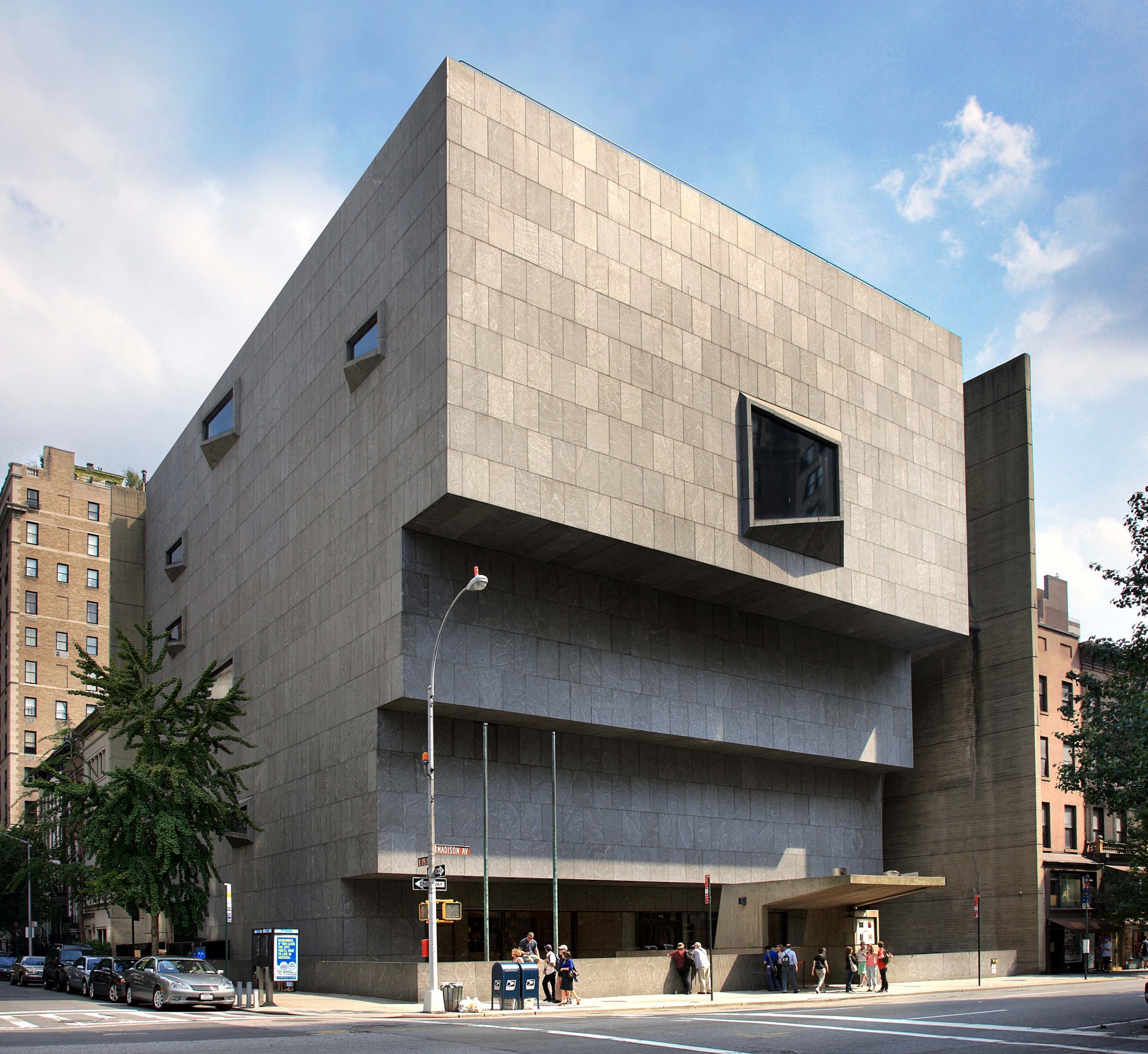 This mid-century icon was designed by the prominent Hungarian architect Marcel Breuer, a Bauhaus architect. It was finished in 1966. Placed in Upper-East Side, Manhattan, this building was once home to the Whitney Museum of American Art. This building is a mixture of modern and brutalist architecture.
Prishtina National Library, Prishtina, 1982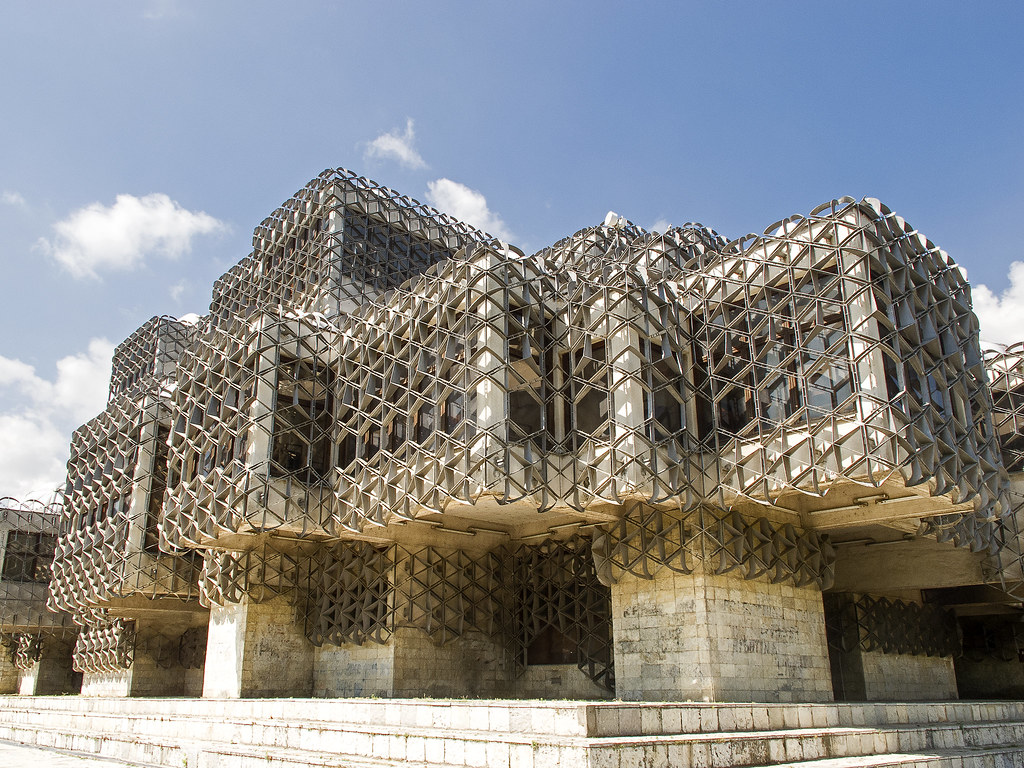 Croatian architect Andrija Mutnjakovi designed the National Library in Pristina, Kosovo, which opened in 1982. The library was planned to be the main center of the university complex, with its 73 domes. The inspiration for the design is the region's Ottoman and Byzantine architectural styles. Also, the author's architectural design was heavily influenced by architectural regional characteristics such as the cube and dome, two key geometric shapes derived from the Byzantine and Ottoman traditions, both of which are still very much alive in Kosovo. Ninety-nine domes of various sizes are dispersed in a specific order, resulting in a dynamic structure with several parts of various sizes. The usage of a metal grid as a sunshade helps to create a nice reading atmosphere in the library. It also serves as a decorative element derived from Kosovo filigree, bringing the building closer to local history.
Marina City Towers, Chicago, 1967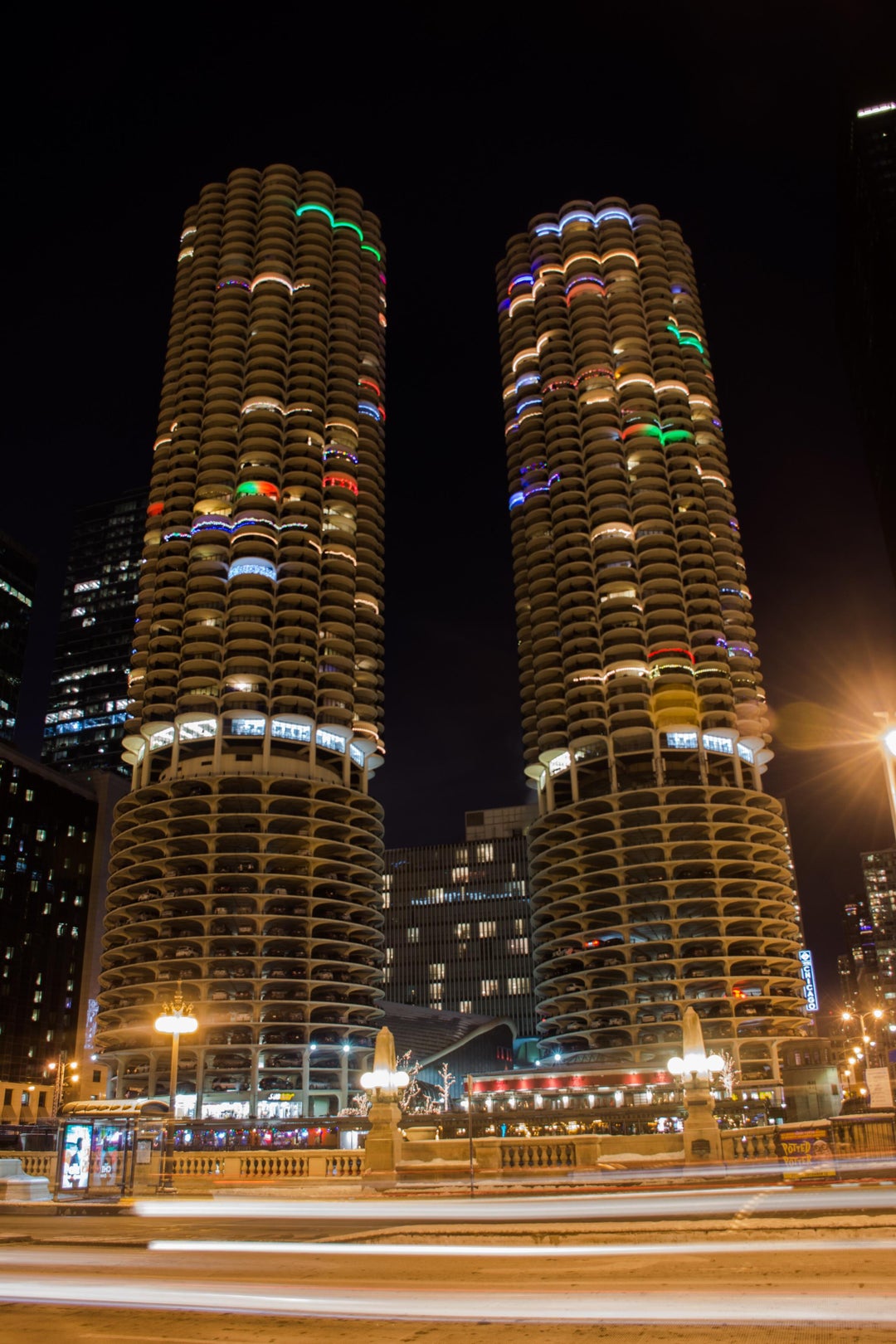 This Chicago beauty was designed by Bertrand Goldberg. It was his urban experiment to draw the people from the suburbs into the city. The towers are the residential buildings in Marina city and today are one of Chicago's architectural marvels. These towers are rare brutalist multibuilding that are still in function and in favor of the city since many brutalist multi buildings around the world have a bad reputation and/or are demolished.
Zalman Aranne Central Library, Negev Desert 1971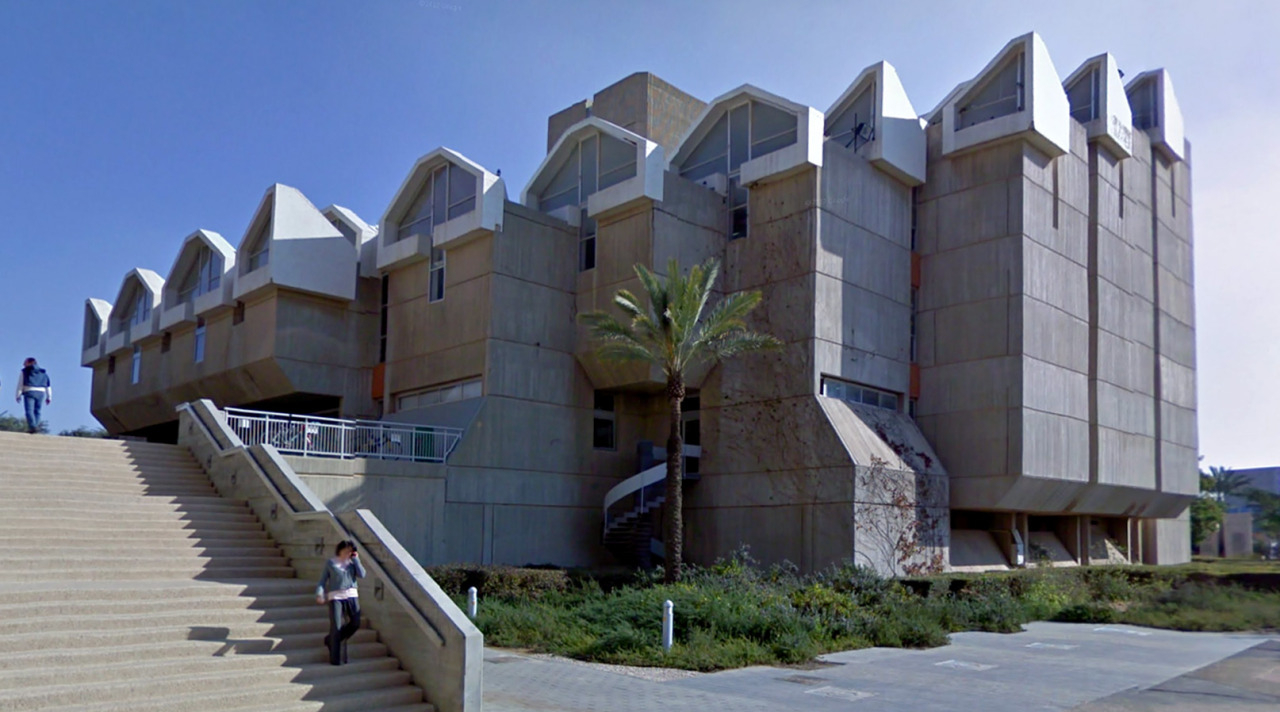 Shulamit Nadler, Michael Nadler, Shmuel Bixon, Moshe Gil, and Shimshon Amitai designed the Zalman Aranne Library, the central library of the Ben-Gurion University of the Negev, following the Brutalist architectural ideology. Brutalism aims to "convey the structure's truth: its functional, materialistic, and local truth, as well as the movement within it," which was also the goal of this construction.
Buffalo City Court Building, 1974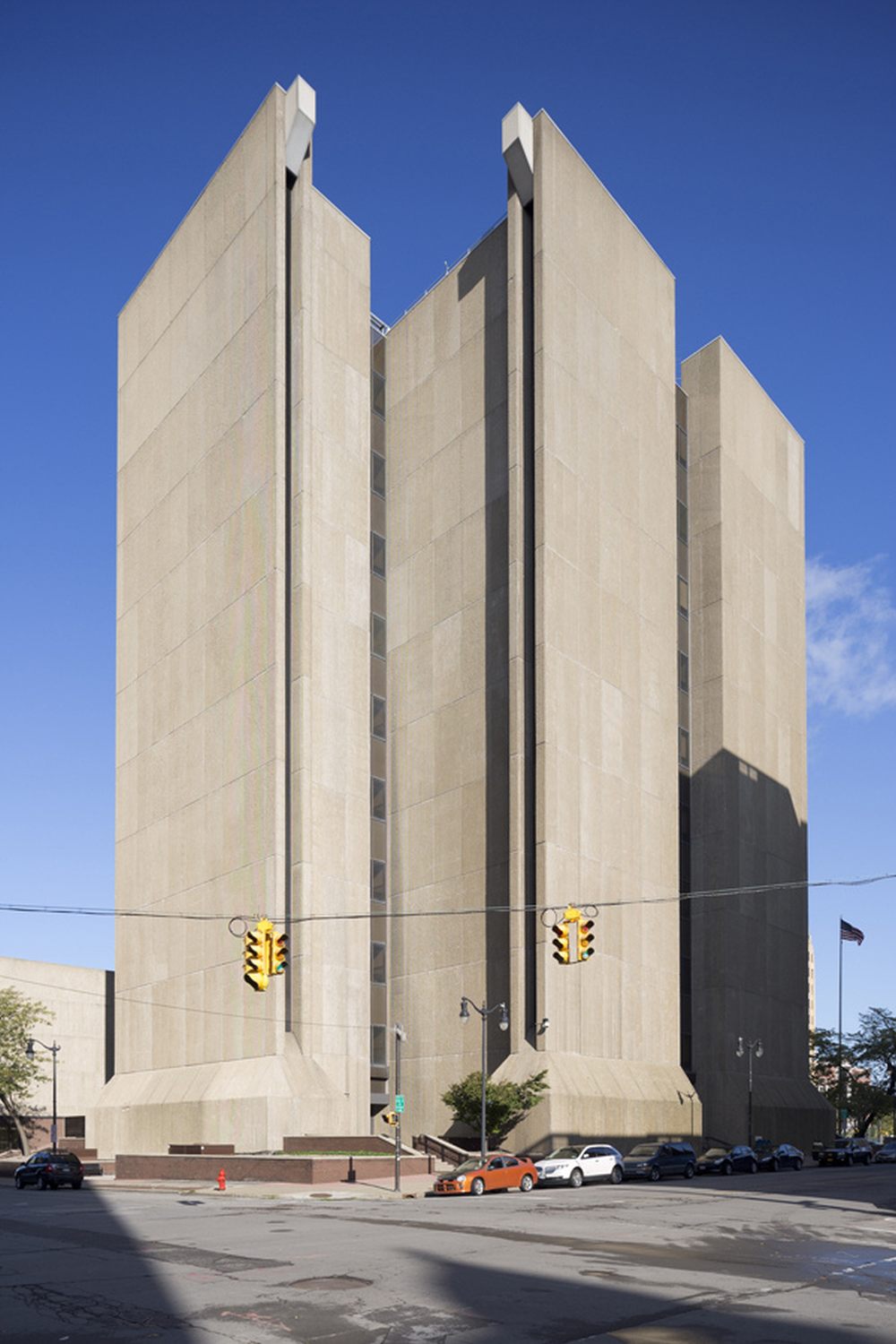 This classic Brutalist architecture is designed by the architectural firm Phofl, Roberts, and Biggie's in 1974. As you can see the design has almost no windows and that is to keep the courtrooms and judges' rooms away from outside distraction. Precast concrete makes up the majority of the building's exterior, with tiny windows in the corners. The building has been dubbed the "epitome of Brutalist architecture" by some because of its monolithic structure. Aside from concrete, some elements of the ground floor's exterior are made of bricks.
St Mary Cathedral, San Francisco, 1967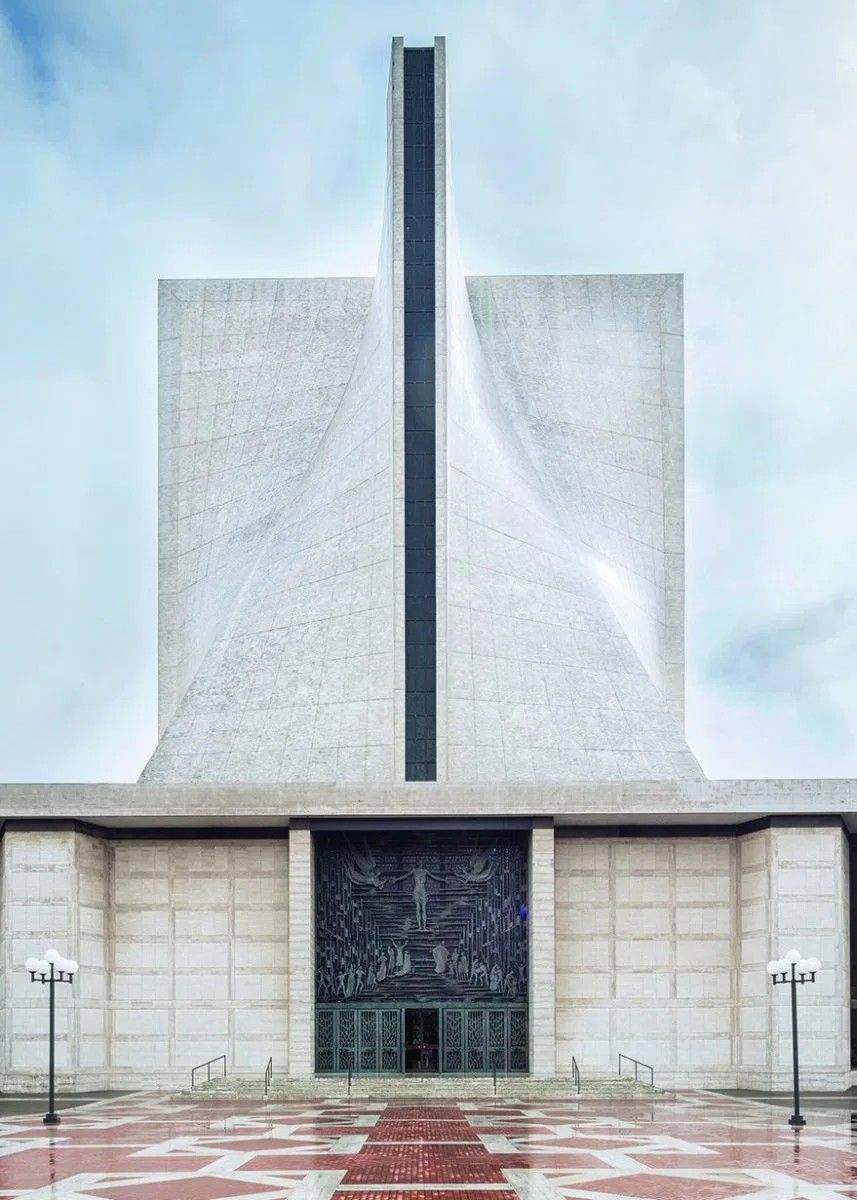 The Cathedral of Saint Mary of the Assumption, also known as Saint Mary's Cathedral in San Francisco, is the primary church of the Roman Catholic Archdiocese of San Francisco. Local architects John Michael Lee, Paul A. Ryan, and Angus McSweeney collaborated with internationally renowned architects Pier Luigi Nervi and Pietro Belluschi, then the Dean of the School of Architecture at MIT, to build the cathedral in 1971. The remarkable design of the cathedral is based on the hyperbolic paraboloid geometric principle, in which the structure arcs upward in graceful lines from four corners meeting in a cross.
Preston Bus Station, Lancashire, 1969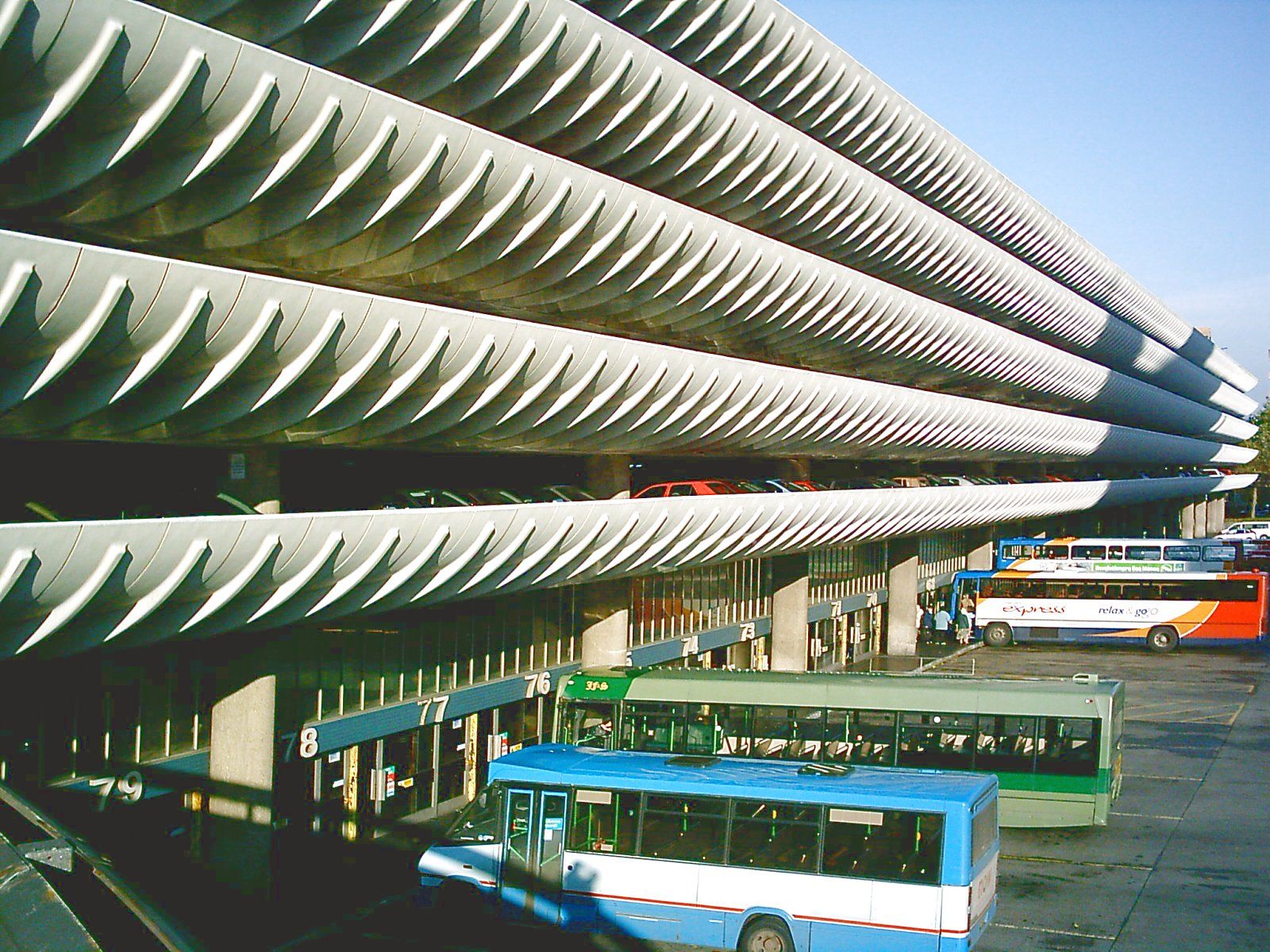 Keith Ingham and Charles Wilson of Building Develop Partnership collaborated with E. H. Stazicker to design the building in the Brutalist architectural style. It was built in 1969. On both sides of the 190-m skyscraper designed by Building Design Partnership and Ove Arup and Partners, eighty bus platforms formed rows. This bus station, which is today regarded as a leading example of postwar British Brutalism, was faced with demolition seven years ago, but in 2016, an architecture competition was held to refurbish it.
Brutalism arose at a period when large-scale, economical residential design was desperately needed. The great cities of Europe had been badly bombed, and something fresh was required. Brutalist architecture, on the other hand, was an emblem of the underclass for decades. Concrete constructions that were soulless, colorless, and deteriorating were something to get away from. Brutalism, on the other hand, is back in popularity today. We have to remember and appreciate Brutalism because of its symbolism of the post-war architectural revival era.