The United States of America is a relatively young nation. Unlike other European art centers, the US had just three centuries to develop its culture and art. And in the beginning, famous artists followed the style of English painting. But in the 19th century, and especially in the 20th century, American artists developed their signature style.
In the 20th century, American art and style started influencing the rest of the world. Realism is the first prominent art movement in the US. And then, abstract expressionism reached an international audience.
But Pop Art brought the biggest success to the American art world and scene. Artists like Andy Warhol influenced the world of art in a major way. With that in mind, let's take a look at some of the most famous American painters.
Famous American Artists
Andy Warhol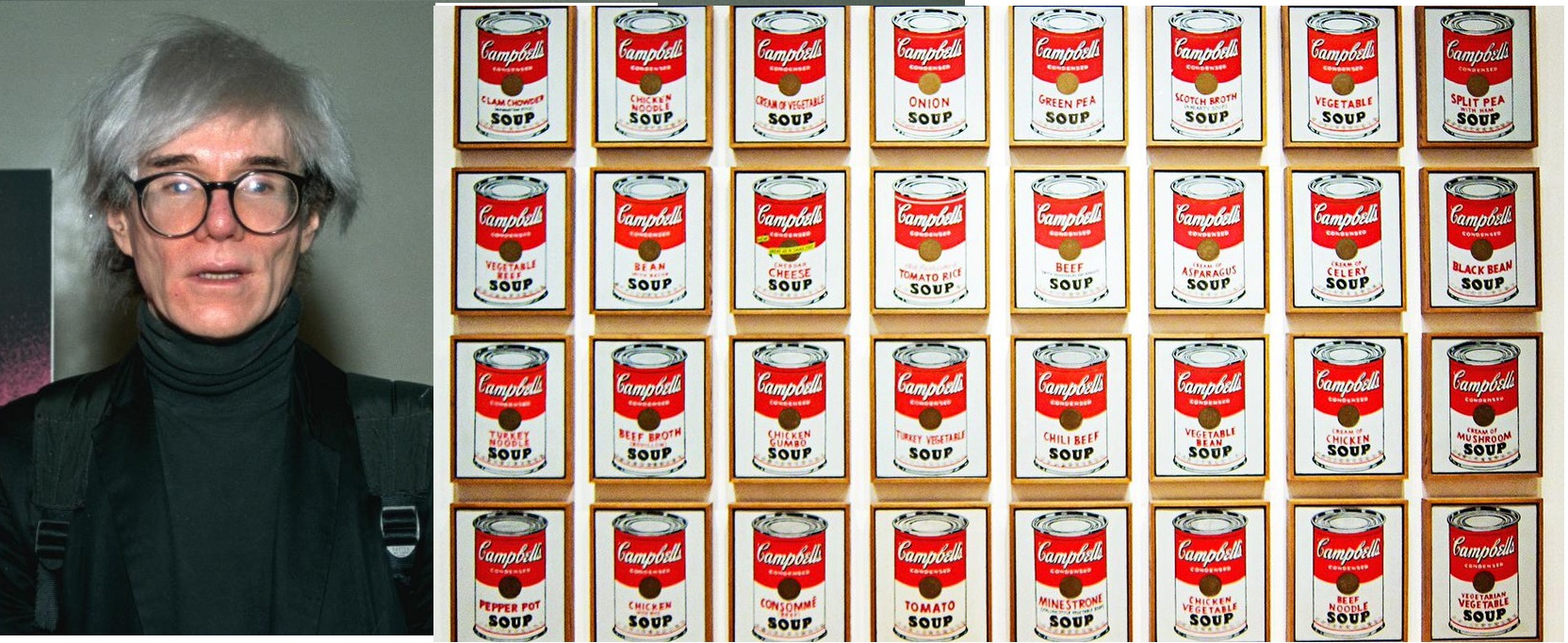 Born in August 1928, Andy Warhol is arguably the most famous artist. Working as an artist, movie director, and producer, Warhol served as the leading figure in the visual art movement Pop Art. His works explored the relationship between artistic expression, advertising, and celebrity culture.
At the beginning of his career, Warhol pursued a career as a commercial illustrator. But after exhibiting his work in galleries in the 1950s, he started getting recognition as an artist. Most people viewed him as both controversial and influential.
By the time the 1960s came, Warhol popularized pop art and made it an international movement. We recognize Warhol as the Pope of Pop. Warhol also loved celebrities. And he hanged out with them all the time. He used celebrities as inspiration in his paintings. One technique that he perfected is the silk screening.
Masterpiece: Campbell's Soup Cans
Some might say that this is the painting that started the pop art movement. At the beginning of the 1960s, Warhol got a commission to make a painting for Campbell's Soup cans.
So, he put a soup can in a single panel and then combined 32 different, yet same panels. Each panel contains a different variety of the Campbell soup can.
He then continued using this style for most of his paintings.
Jean-Michel Basquiat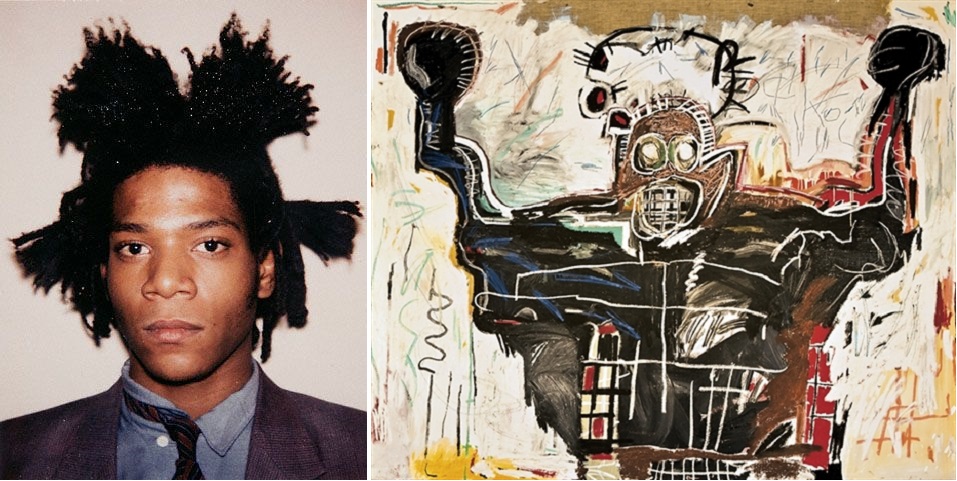 An African American artist of Haitian and Puerto Rican descent, Jean-Michel achieved fame as part of SAMO. The graffiti duo wrote enigmatic epigrams in the Lower East Side of Manhattan during the late 1970s. He then continued as a solo artist in the 1980s.
At the age of 22, he made an exhibit at the Whitney Biennial in New York. That made him the youngest artist to do it.
His art focused on dichotomies. For example, wealth versus poverty and integration versus segregation. Basquiat often used social commentary in his paintings, making it a tool for identifying with his experience in the black community.
Sadly, he passed away at the age of 27 from a heroin overdose in 1988. Following his death, his work steadily increased in value. For example, his Untitled painting fetched $110.5 million at a Sotheby auction in May 2017.
Masterpiece: Untitled (Boxer)
This is not the same Untitled painting that fetched $110 million at an auction. But we like it more because of the neo-Expressionist style.
The painting depicts a huge, hulking boxer. And his huge, black body fills the page with his hands raised in victory.
Abstract and geometric shapes of his body and face give him an inhuman look. The question Jean-Michel asks is the following, "Has he lost his humanity in his quest for cultivating strength"?
Edward Hopper

Born in 1882, Edward was an American realist painter. We said realism was among the first styles that US artists adopted. He reached fame with his oil paintings. But he also enjoyed success as a watercolorist and printmaker in etching.
Edward benefited from his marriage with fellow-artist Josephine Nivision. She contributed to his work as a model and a creative partner.
He didn't want to discuss his works. Instead, he said that everything is on the canvas. He was also conservative in politics and social matters.
In his style, he put his attention to geometrical design and careful placement of human figures in balance with the environment. Critics praise his effective use of light and shadow creating a mood.
Masterpiece: Nighthawks
This oil painting portrays people in a downtown diner late at night. And you see them through the large glass window. Thanks to the light coming from the diner, it illuminates a darkened and deserted urban streetscape.
This is one of the most recognizable paintings in American art. Many believe he got inspired by a short story by Ernest Hemingway. Fans of Hopper tried to find the location of the original diner.
Jackson Pollock

This artist played a huge role during the abstract expressionist movement. Praised for his technique of pouring or splashing liquid household paint onto a horizontal surface, he could view and paint his canvases from all angles. This technique got popular as "drip technique". Some critics also call it action painting.
He struggled with alcoholism for most of his life and career. Because of it, he died at the age of 44. His most famous paintings come from the drip period between 1947 and 1950.
An issue by Life magazine in 1949 asked whether we can call him the greatest living painter in the United States. His work after 1951 had darker colors. He even made a collection painted in black on unprimed canvases.
Masterpiece: Autumn Rhythm (Number 30)
When he made this abstract expressionism painting, he called it Number 30. The name Autumn Rhythm came later.
He made it as part of a group of paintings exhibiting at the Betty Parsons Gallery in 1951. For this painting, he used the technique of working on unprimed canvases laid on the floor of his studio.
Hans Namuth photographed Pollock while working on the creation of the painting.
Roy Lichtenstein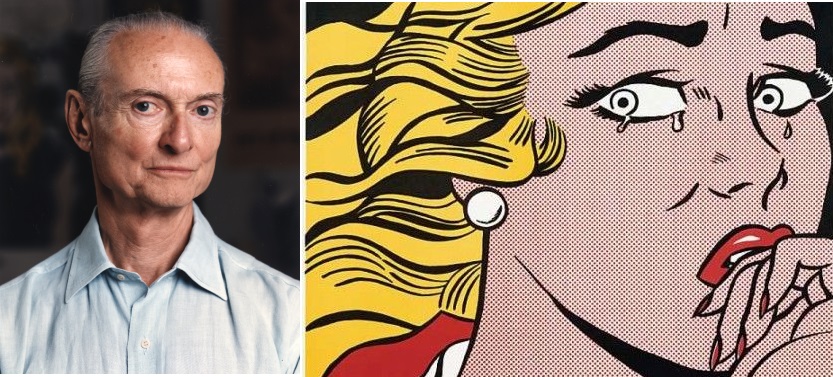 Many consider him and Warhol as the founders of the pop art movement. During the 1960s, Lichtenstein had a prominent and leading figure in the new movement. His work defined the premise of art through parody.
Roy got inspired by the comic strip, producing precise compositions that documented while they parodied. He often had compositions in a tongue-in-cheek manner.
Critics at the time considered his work disruptive. And he described pop art as "not American painting but actually industrial painting".
His paintings featured war and romantic stories. You can he worked in opposite styles. But he says he loved doing anything that he found emotionally strong. And that usually means war, love, and something else with high emotions.
By the mid-1960s, he started reproducing masterpieces by Cezanne, Picasso, and Mondrian. And then he embarked on his Brushstrokes series in 1965.
Masterpiece: Crying Girl
The title serves as the name for two different works. One is a 1963 offset lithograph on lightweight, off-white wove paper. And the other is a 1964 porcelain enamel on steel.
At the time, single-panel comic representations depicted a moment in time. But this is an example in which the moment also brings drama related to other times. This painting also marks an important part of his career. He named his work with present-participial names.
Mark Rothko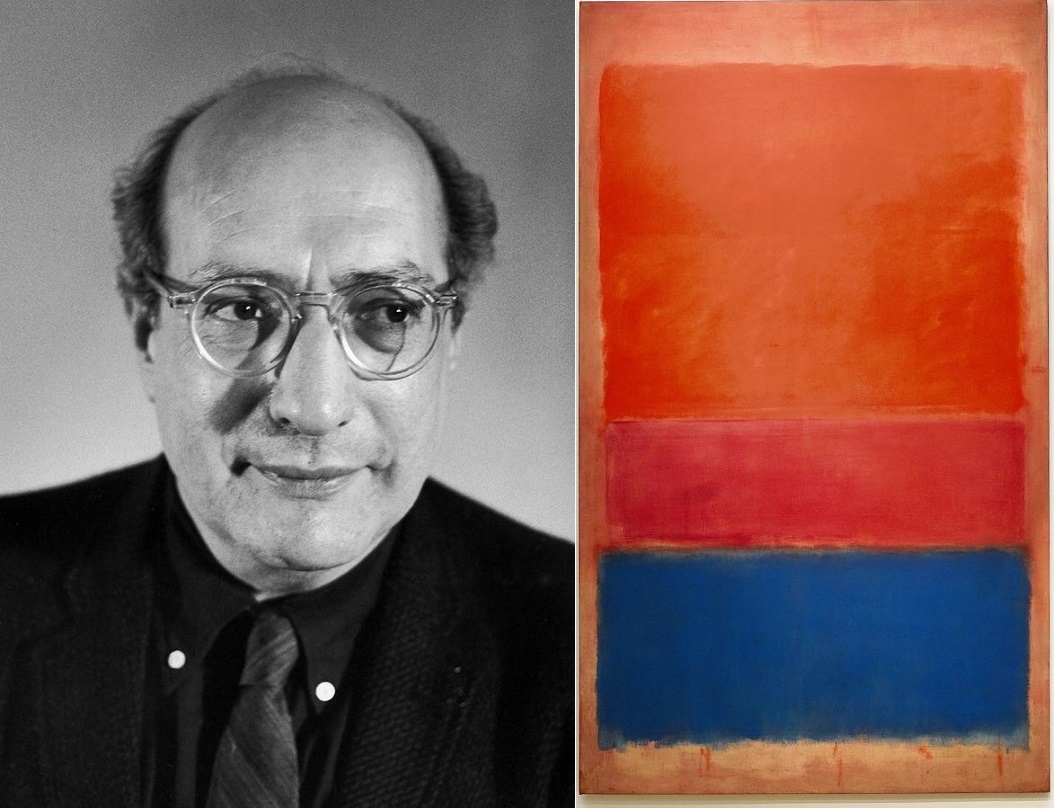 Mark had Latvian and Jewish descent, which also made an influence in his work. He got famous for his color field paintings depicting irregular and painterly rectangular regions of color. Mark produced these paintings from 1949 to 1970.
He did not subscribe to any school or movement. But many critics put him in the Abstract Expressionist movement of modern art.
In his later career, he did canvases for different mural projects. He often found inspiration from mythology for his work. He thought that modern American painting had reached a conceptual dead end. So, he wanted to explore subjects other than urban and nature scenes.
And by the end of the 1940s, he created what critics call "transitional multiform paintings". He didn't use the term, but it is an accurate description of his art.
Masterpiece: No.1 (Royal and Blue)
Can you imagine, this painting sold for more than $75 million in November 2012? For many people, looking at just two colors doesn't bring special satisfaction. But Rothko had his audience and admirers.
He painted this abstract expressionist painting in 1954.
Georgia O'Keeffe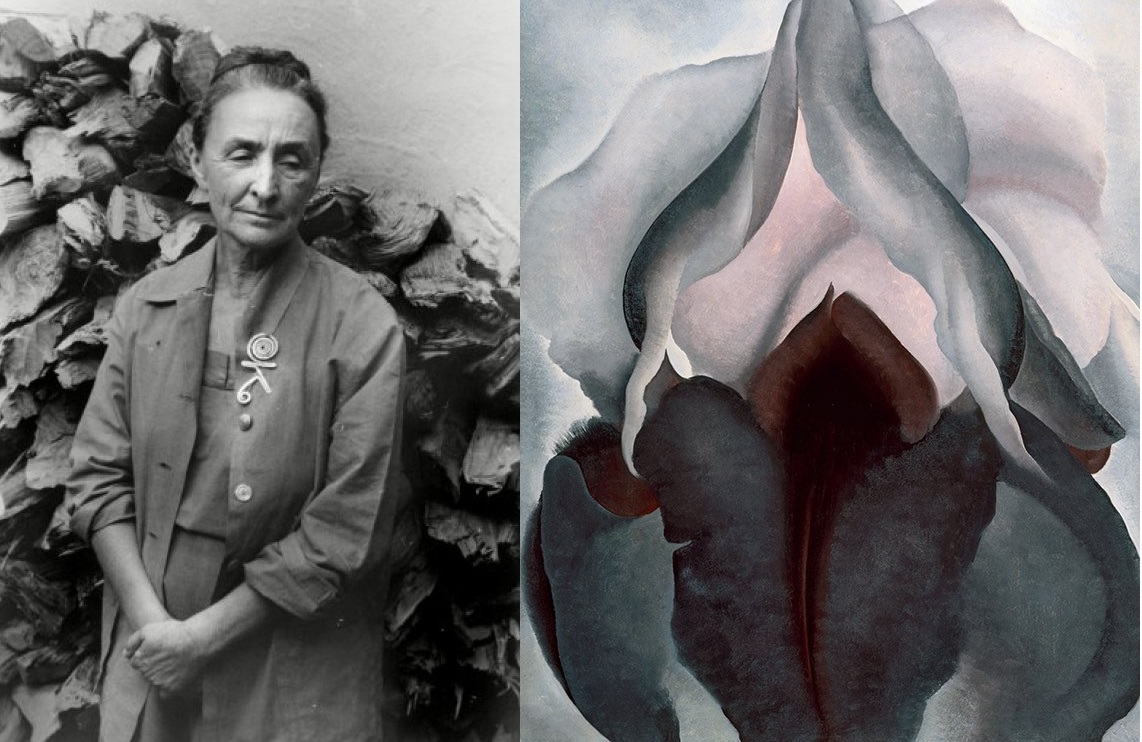 Born in 1887, this American artist found fame with her paintings of enlarged flowers, New Mexico landscapes, and New York skyscrapers. Critics call her "The Mother of American modernism".
She started her formal art training in 1905 at the School of the Art Institute of Chicago. Between 1911 and 1918, she studied art during the summer and tried to copy the philosophies of Arthur Wesley Dow.
You can notice that style in the beginning stage of her watercolors. As she continued her career, she moved to more dramatically charcoal drawings.
Georgia started working seriously as an artist after moving to New York in 1918. She started living with Alfred Stieglitz. At this point, she started painting close-ups of flowers. Many critics believed her paintings represent female genitalia.
Masterpiece: Black Iris
We can describe this oil painting as a morphological metaphor for female genitalia. But O'Keeffe rejected such interpretations. The painting got her first exhibition in 1927.
She used a variety of colors to create the painting. But her focus is on the darker shades.
Keith Haring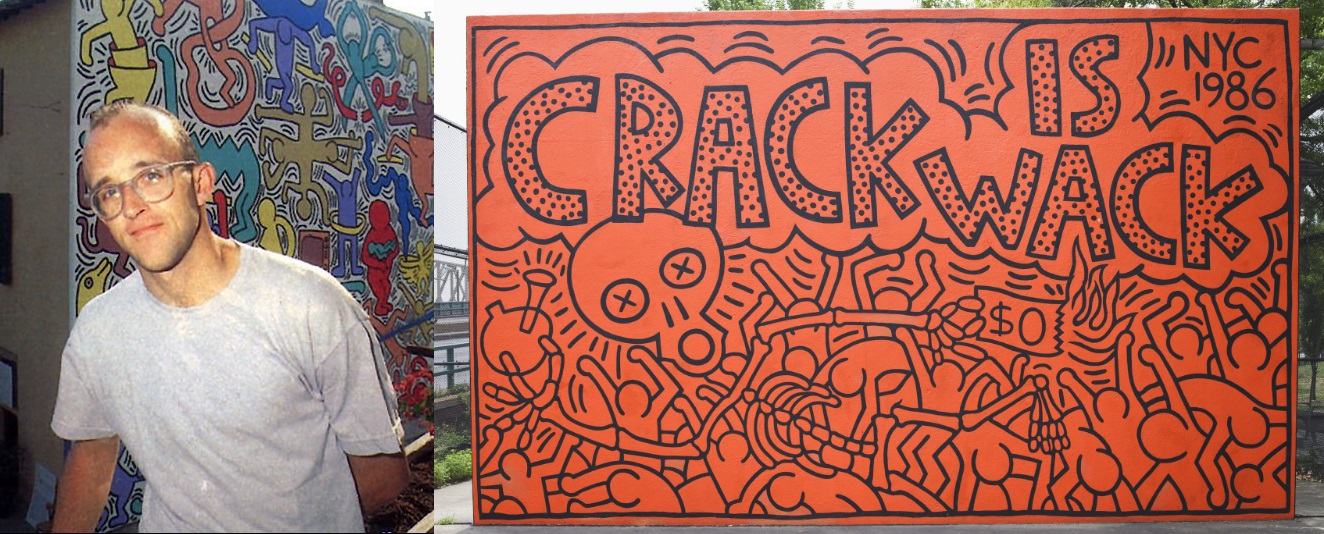 Born in 1958, Keith rose to prominence thanks to pop art and graffiti work in New York City. He spent most of his time creating during the street culture of the 1980s. Much of his work includes sexual allusions. But he managed to turn them into social activism.
Haring used sexual images to advocate for safe sex and AIDS awareness. He grew in popularity after drawings in the New York City subways.
He died in 1990 of AIDS-related complications. Because of his intention to raise awareness of AIDS, the LGBT community considers him one of their best supporters.
His work demonstrates political and personal influence. But his symbolism is subtle.
Masterpiece: Crack is Wack
He created this mural in 1986 as a symbol of anti-drug activism. The mural commemorates his powerful sociopolitical presence and remains a part of New York City repertoire of iconic public art.
You can still see the mural today. Find it on 128th street and 2nd Avenue.
Norman Rockwell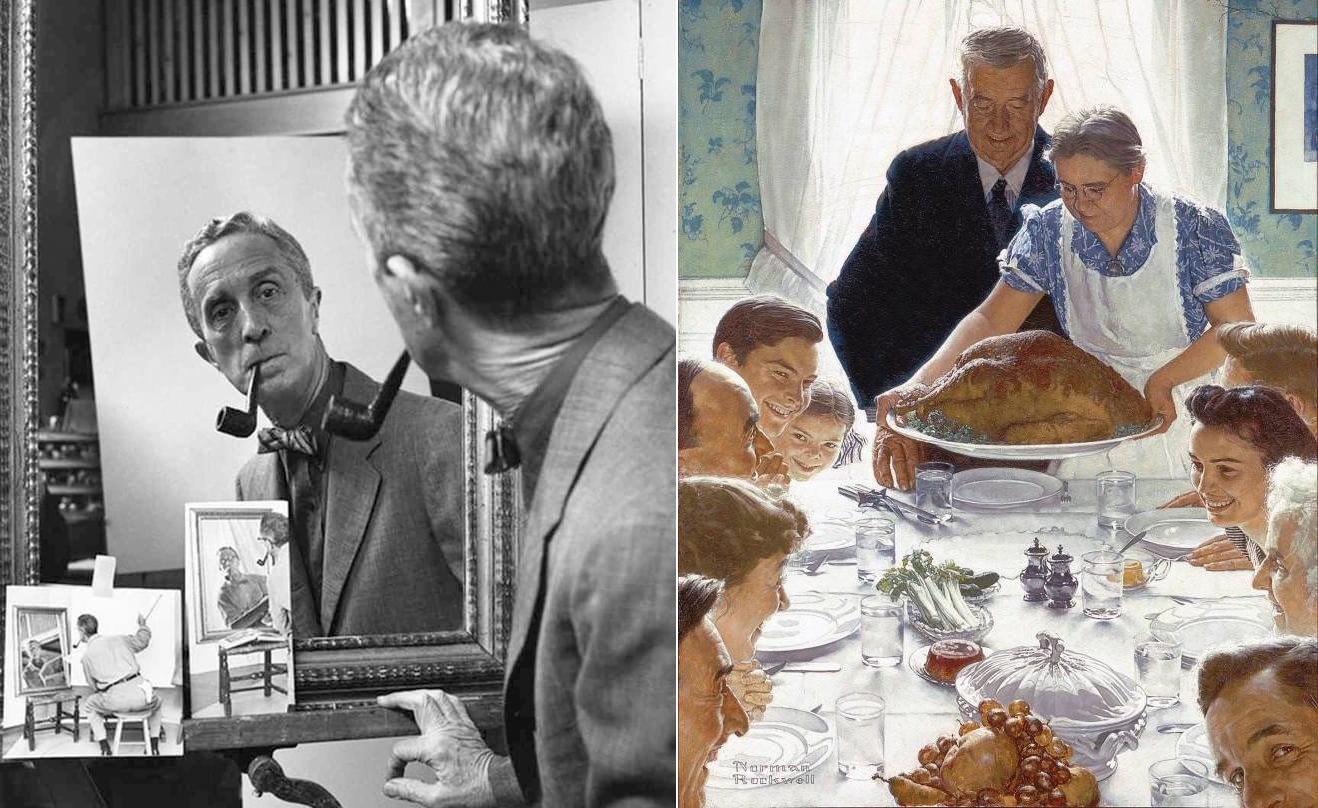 Some of his work sells for millions of dollars. And even less famous paintings sell for six figures. The record for a Norman Rockwell painting is $46 million.
Born in 1894, he worked as an American painter and illustrator. His work has an appeal thanks to its reflection of American culture. He made cover illustrations of everyday life for The Saturday Evening Post magazine for more than five decades.
Some of his most famous series include Willie Gillis, Four Freedom Series, Saying Grace, and more. He also worked with the Boy Scouts of America for 64 years. During that period, he produced publications for their Boys' Life calendars.
The prolific artist produced more than 4,000 originals works in his lifetime.
Masterpiece: Freedom from Want
Part of the Four Freedoms series, this one shows a Thanksgiving Picture. Inspired by Franklin D. Roosevelt's 1941 State of the Union Address, the painting got published in March 1963.
All people in the picture are friends and family of Rockwell. This painting got a wide array of adaptions, parodies, and other uses.
Mary Cassatt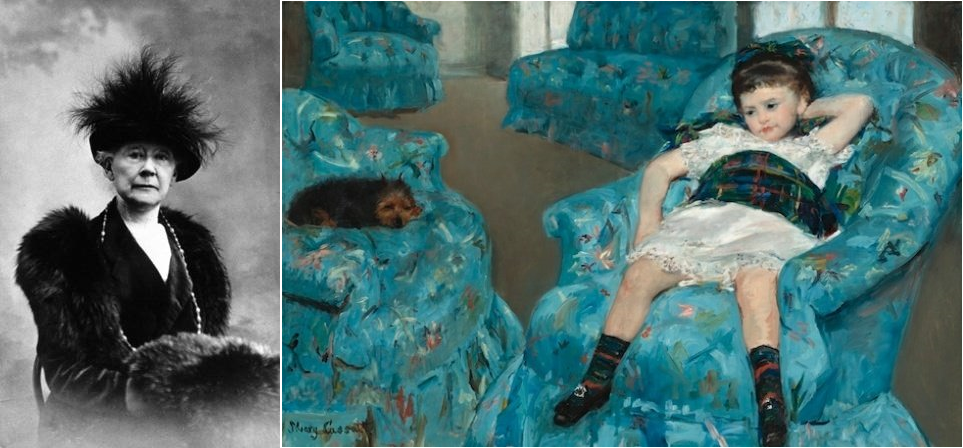 Mary was an American painter and printmaker. Born in Allegheny City, Pennsylvania, she spent most of her adult life in France. There, she befriended Edgar Degas and exhibited with the Impressionists. She created images of the social and private life of women. And she had a particular love for the intimate bond between mothers and children.
Critics consider her one of the three great ladies of the Impressionism. She and her contemporaries enjoyed the wave of feminism in the 1840s. It allowed Mary access to educational institutions, including colleges and universities.
Historians believe she depicted the New Woman of the 19th century from a woman's perspective.
Masterpiece: Little Girl in a Blue Armchair
Edgar Degas made some changes in the painting. Critics describe the painting as "it dazzles with its predominant hue of deep turquoise". New York Times regards it as a masterpiece.
Fun fact: Degas presented her with a puppy-like the one in the painting.