Diego Rivera was a prominent Mexican painter, mostly known for his large frescoes and murals. He helped establish the Mexican mural movement in Mexican art.
He is known for two things, one is the Mexican mural movement of the 1920s, and for being married to Frida Kahlo. He was still married when he met Frida, a young student. They were in marriage for 10 years, but his violent temper and mutual infidelities led to divorce.
A memorable figure in the 20th-century art, he actively painted from 1907 to 1957, when he died of heart failure.
His most famous murals is the Detroit Industry, consisting of 27 fresco panels painted on the interior walls at the Detroit Institute of Art.
As a member of the Communist party, he created popular political murals throughout Mexico, often showing attacks on the ruling class, the church, and capitalism.
1. La Era (The Threshing Floor) 1904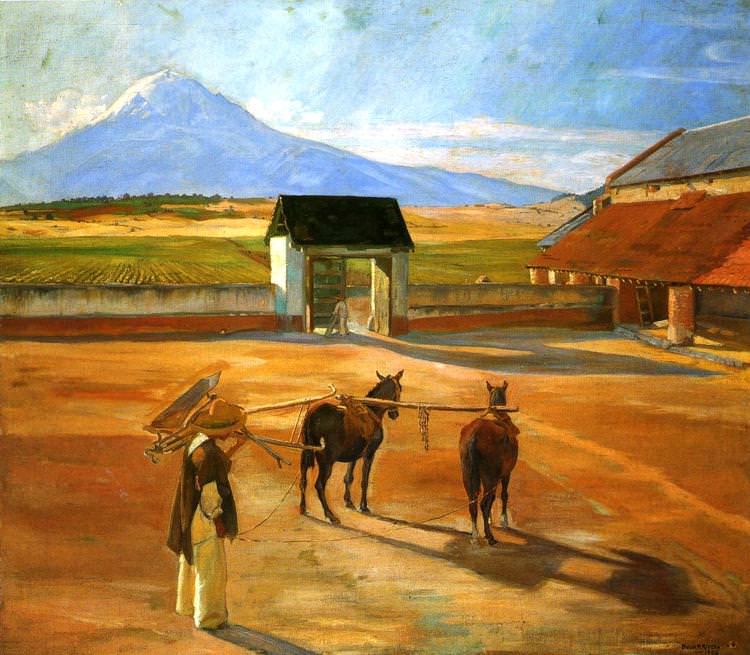 Let's start with a painting that is a classic Rivera piece. The figures in this painting are an illustration of his political beliefs. As a member of the Communist party, he wanted to show workers and real-life people.
2. House over the Bridge, c.1909
Many experts believe this is the house where Frida lived. She returned to the house following the divorce with the famous painter.
3. Portrait of Adolfo Best-Maugard, Paris 1913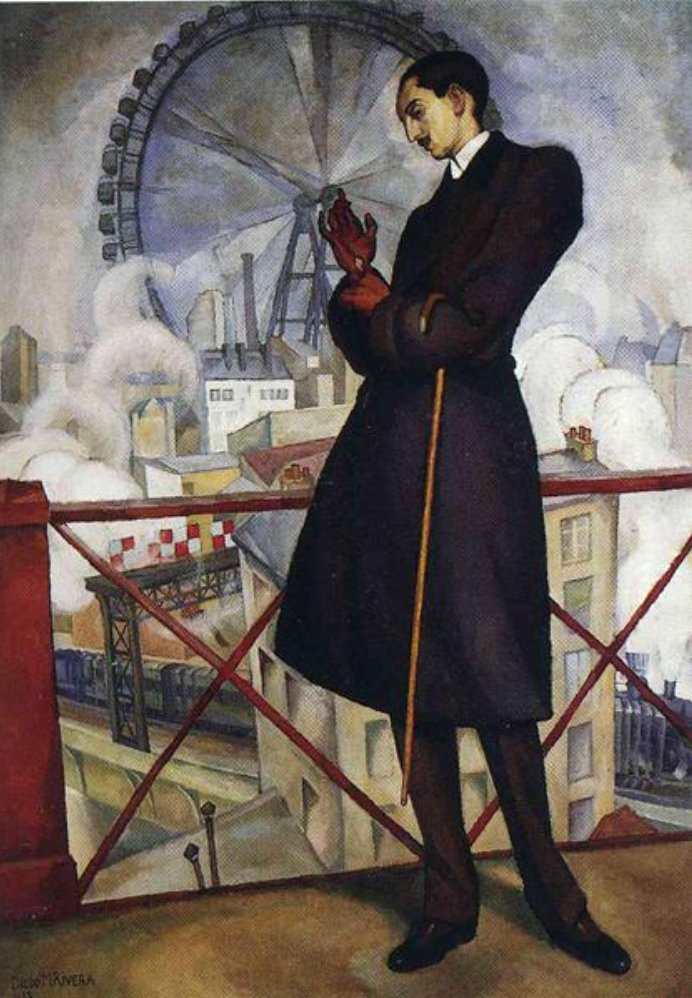 Adolfo was also a Mexican painter, but also a film director and screenwriter. He and Diego were friends, and established a studio at the heart of bohemian Paris, where they worked.
4. Still Life, 1913
Diego was influenced by Pablo Picasso, the founder of cubism. Sometimes, Rivera experimented with cubism, mostly in his still life paintings.
5. Portrait of Two Women, 1914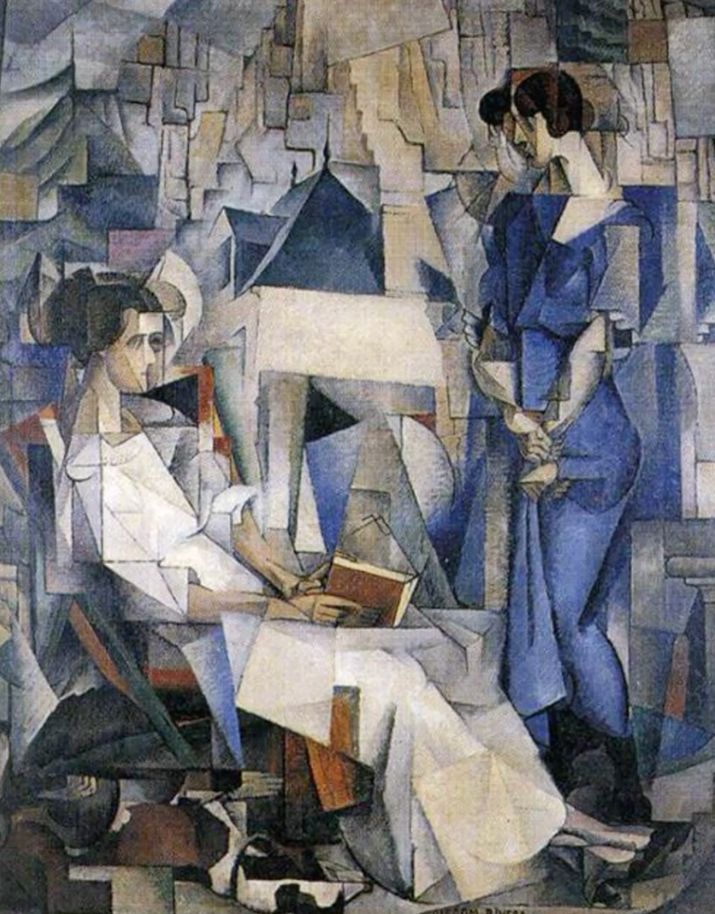 This is another painting done in the style of cubism. He loved to draw inspiration from the radical innovations of cubism. Diego was a fan of Picasso, but also of Georges Braque.
6.  Young Man in a Gray Sweater (Jacques Lipchitz) Paris, 1914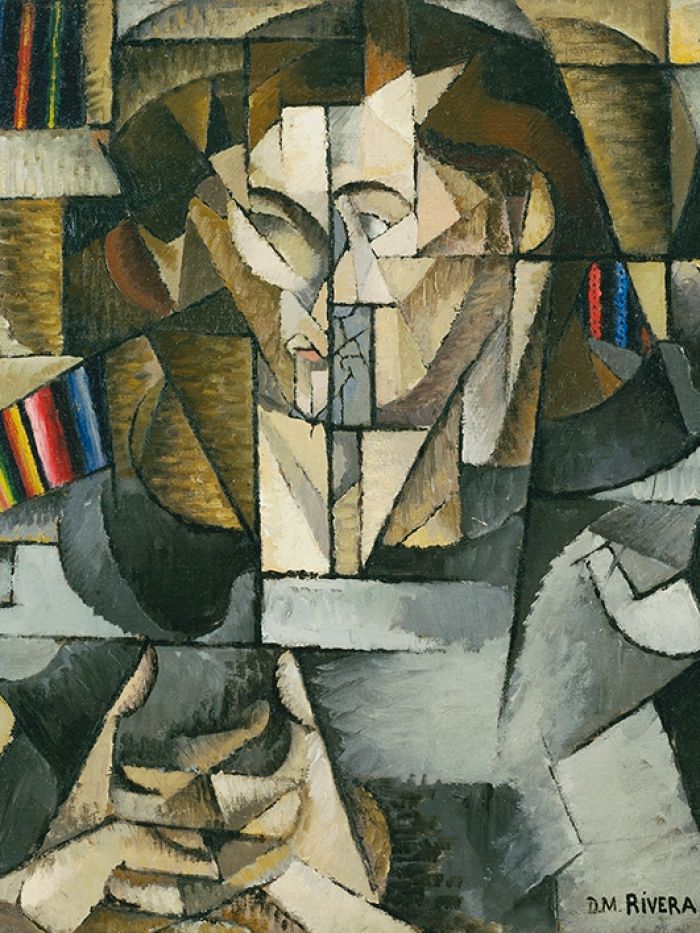 Rivera paid showed his love to cubism with the innovative painting of Jacques Lipchitz. Jacques was a Cubist sculptor, retaining highly figurative and legible components in his work. He was dominated by a synthetic style of Crystal Cubism, and Rivera copied that style in this "portrait".
7. Zapatista Landscape. The Guerrilla 1915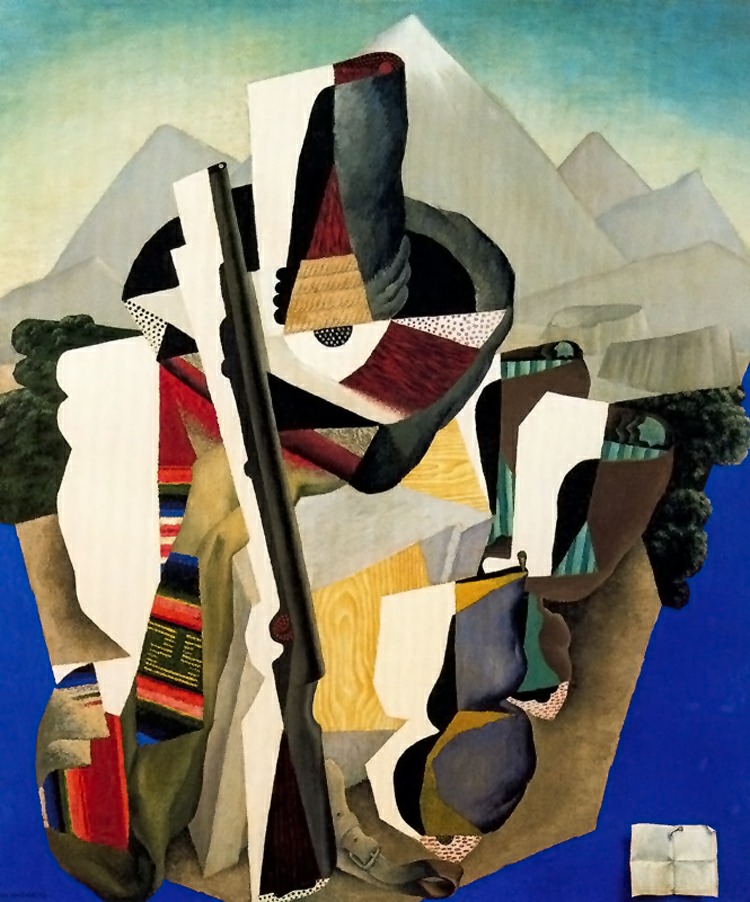 We said before that he often showed attacks on the ruling class, capitalism, and the church in his paintings. This is a perfect example of that style. On first glance, Rivera shows elements of outdoor still life, like sombrero and the mountains of Mexico. But look closely, and you will see rebellious elements like wooden ammunition box, and a rifle.
8. Railroad on Montparnasse, 1917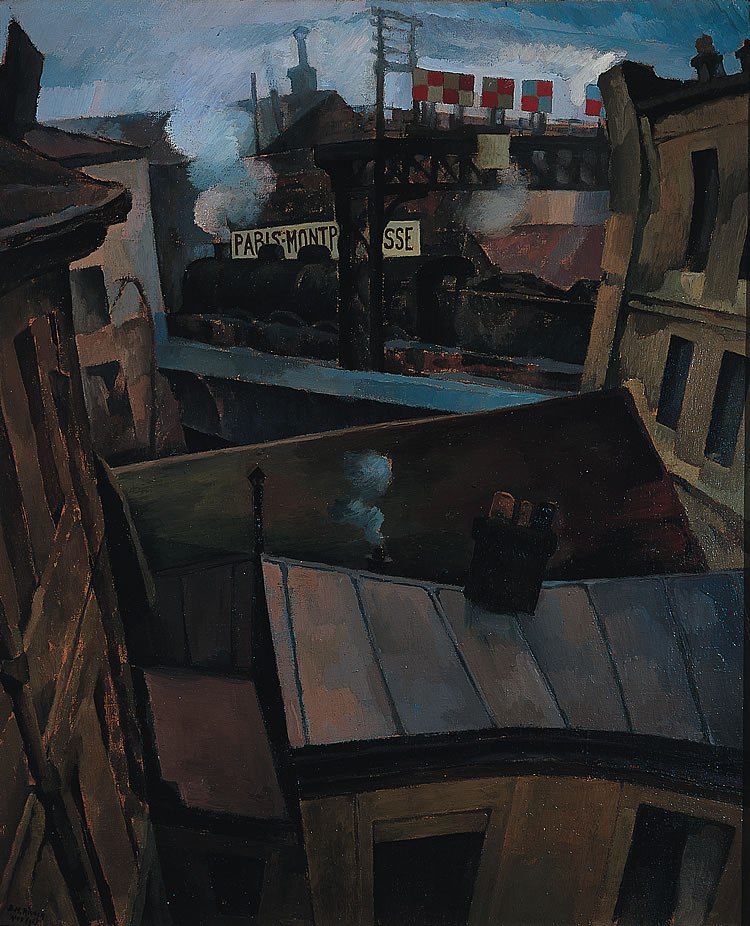 In the fall of 1912, Rivera and his friend Adolfo Best Maugard established themselves in a studio in Montparnasse. This is the heart of bohemian Paris. They were both amazed by the environment, and the surroundings. So, they drew inspiration for painting.
9. The Day of the Dead, 1924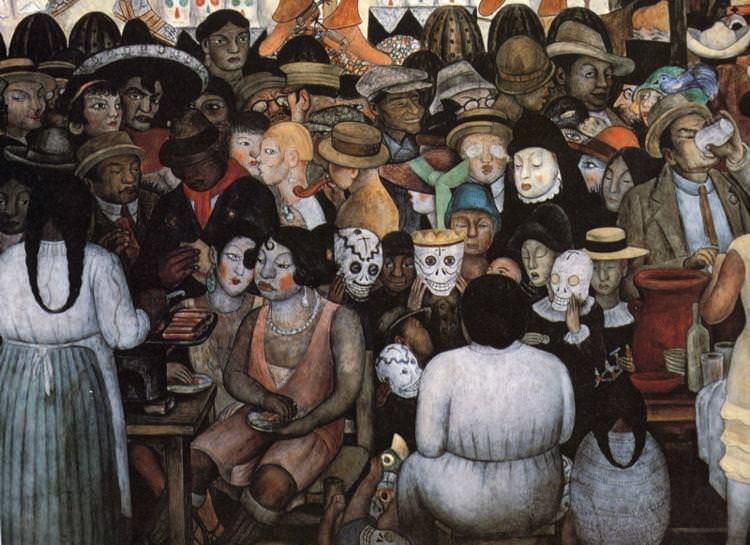 This point, Rivera was doing less cubism, and more other styles. In this painting, he wanted to highlight Mexican traditional practices, and show a Mexican way of looking at the nature of life itself.
10. Crossing the Barranca, 1930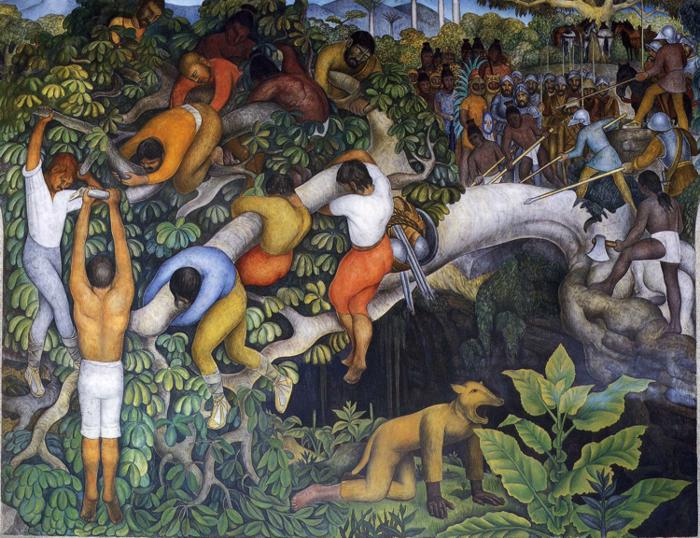 The painting was done for the ambassador of the United States in Mexico. Rivera accepted a commission from Dwight Morrow, the ambassador himself. Morrow offered to pay in cash, and Rivera needed money, but he wanted to do his own take on the historical moment.
11. My Godfather's Sons (Portrait of Modesto and Jesus Sanchez) 1930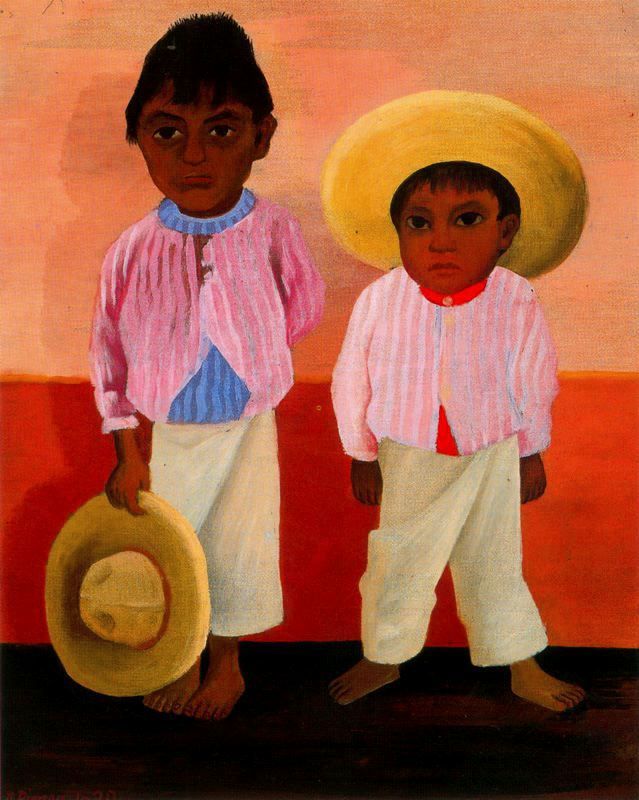 Diego was a master in painting ordinary life in Mexico. These two young boys are everything you think of Mexican boys as seen in movies and television.
12. Agrarian Leader Zapata. 1931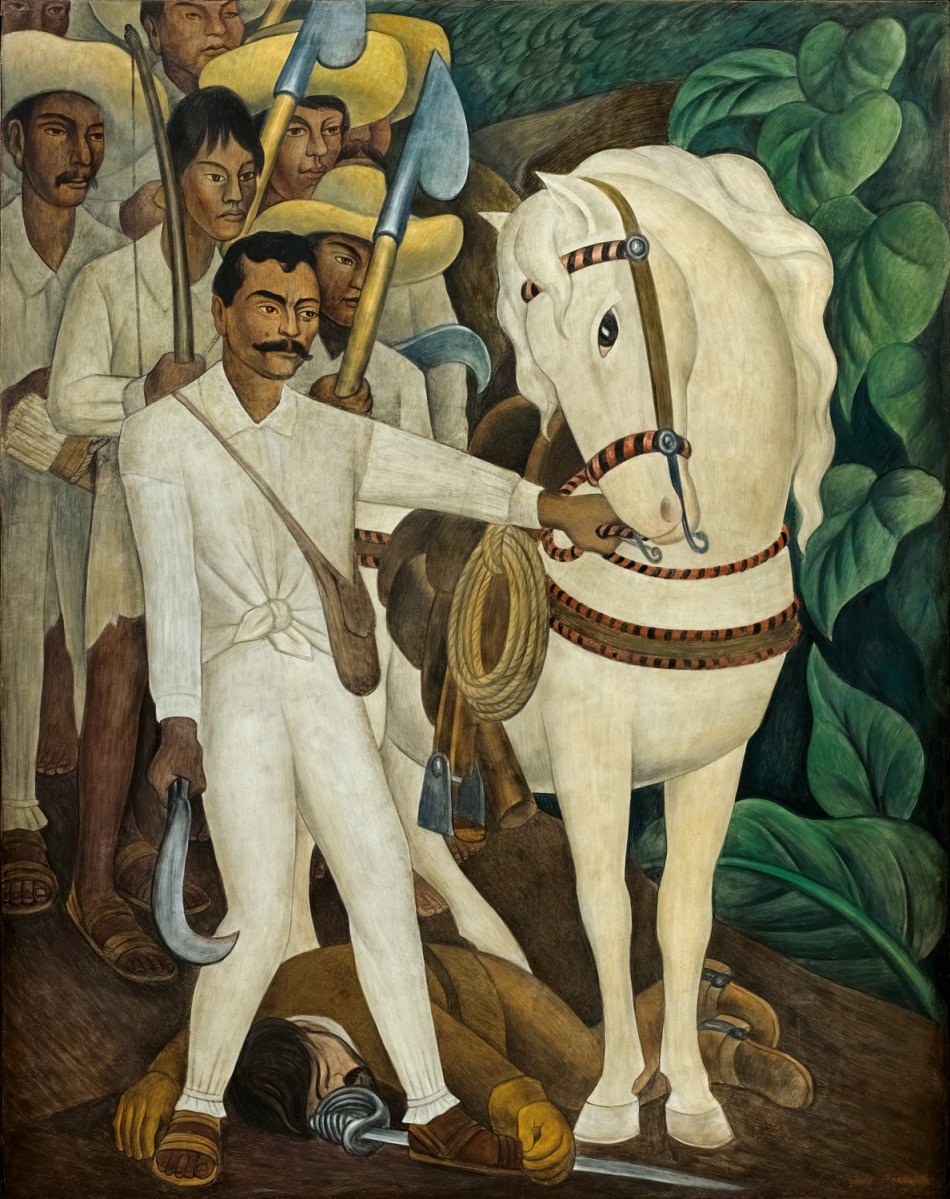 Emiliano Zapata was one of the leaders of the Mexican Revolution. A key protagonist, he was the one responsible for the agrarian reform. Rivera loved painting anti-government paintings. In this one, he shows Zapata leading a band of peasant rebels armed with farming tools.
13. Frozen Assets, 1931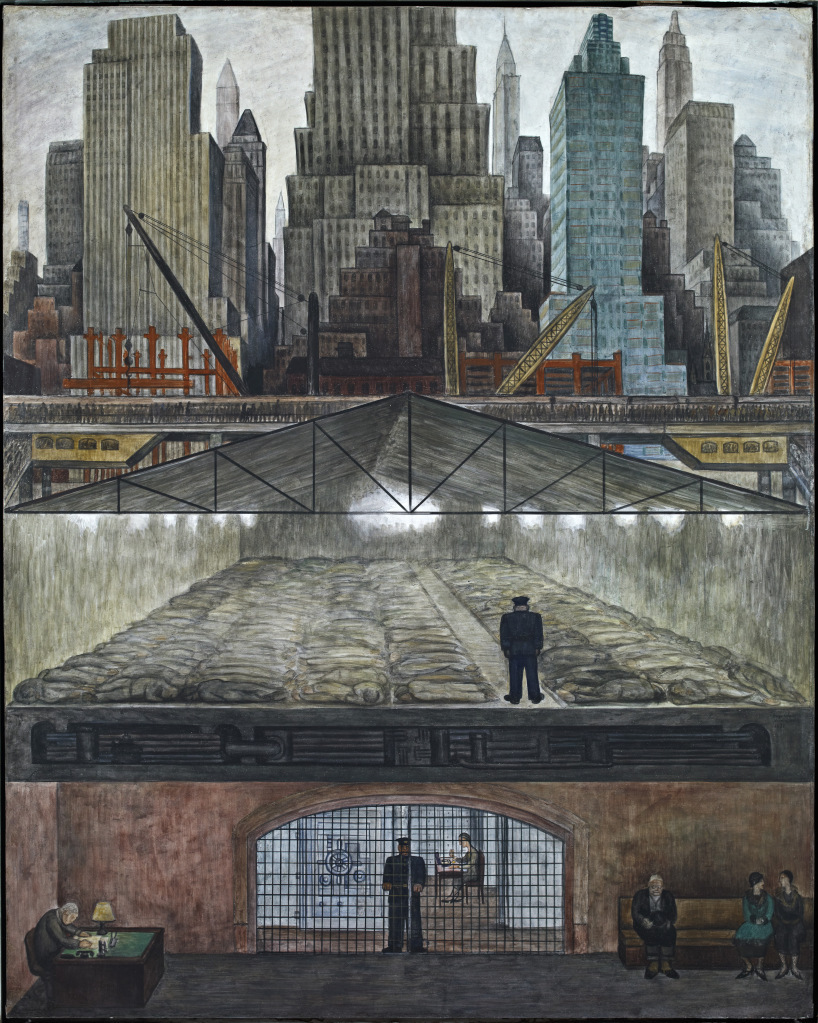 When Rivera arrived in New York in 1931 with his wife Frida Khalo, he was amazed by the city. He was instantly mesmerized. So, he wanted to show his appreciation for New York, but with a potent critique of the city's economic inequities.
14. Indian Warrior, 1931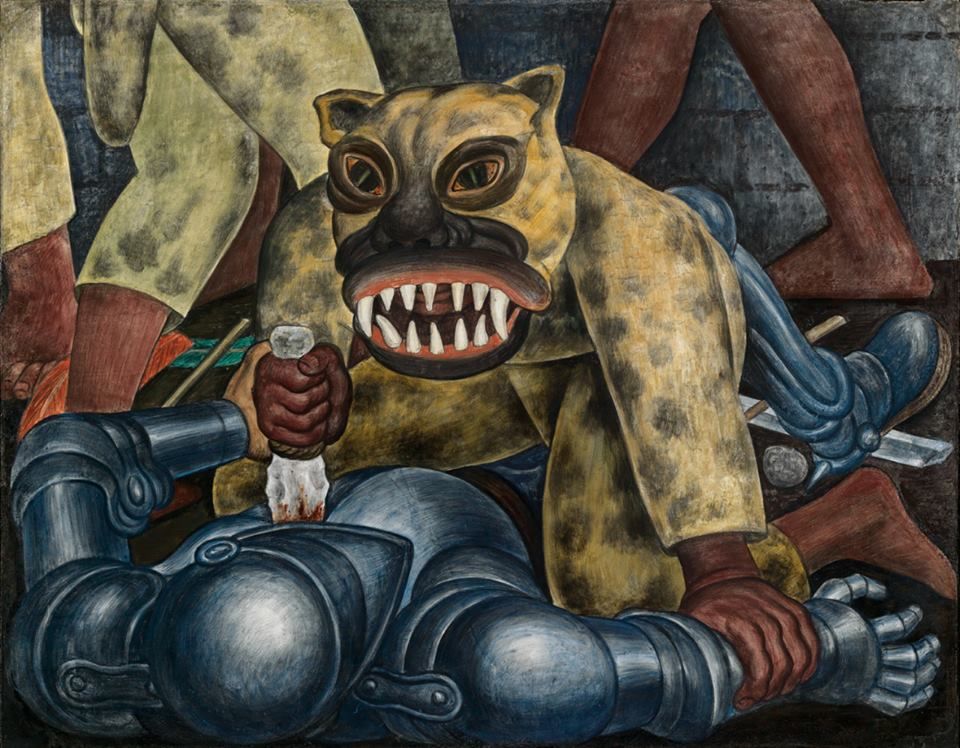 Rivera was known for his prodigious artistic output. This painting is one of the five portable frescoes for the MoMa exhibit in 1931.
15. Liberation of the Peon 1931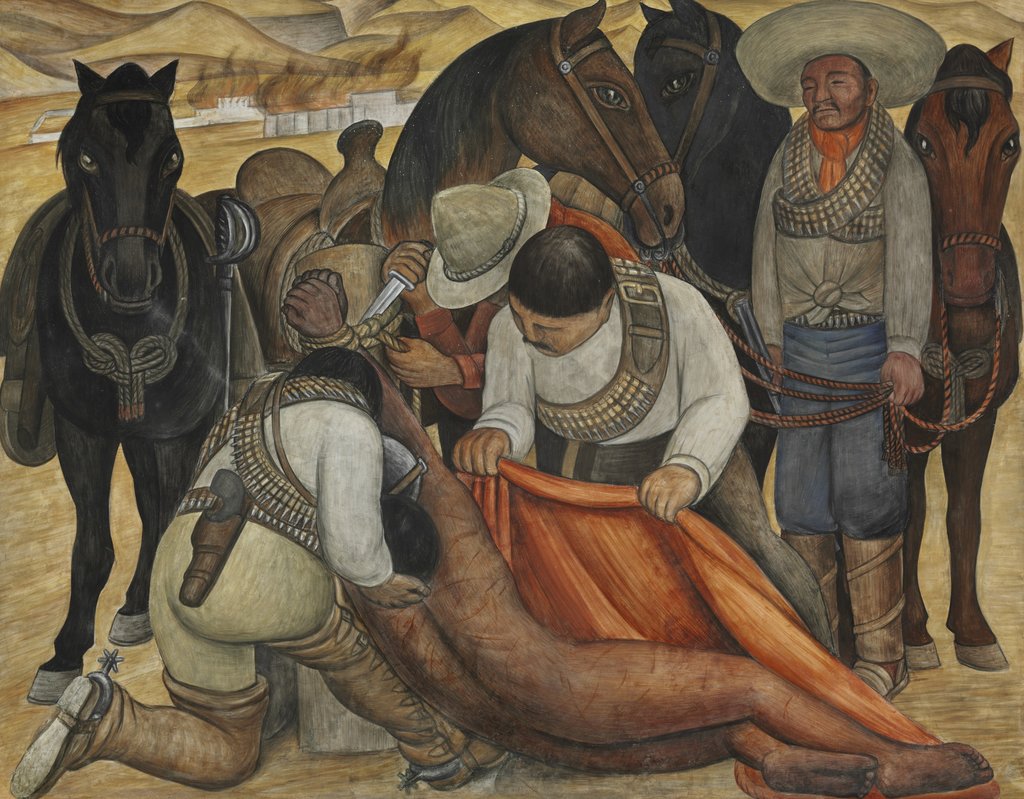 A visit to the Soviet Union is what inspired this painting. He wanted to show the narrative of corporal punishment. Here, you see a laborer, beaten and left to die, cut down from a post by sympathetic revolutionary soldiers.
16. The Rural Teacher 1932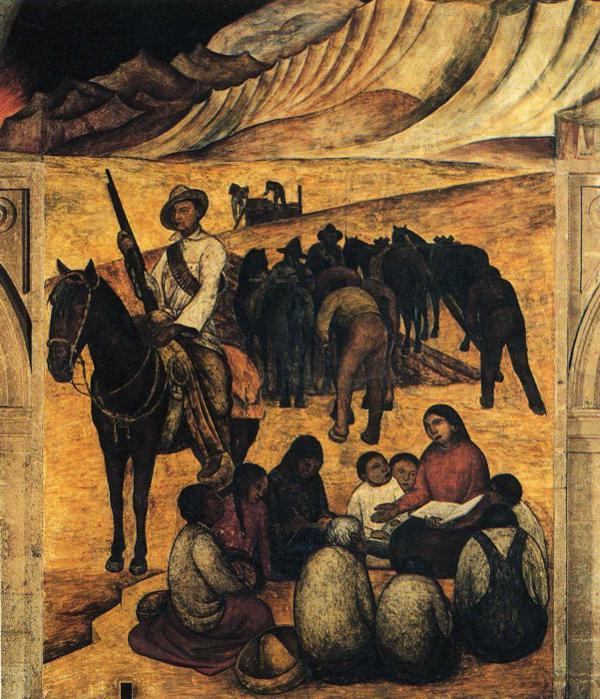 Public education in Mexico City inspired this complex painting. Rivera wanted to show the complexities, highlights, and challenges teachers face on a daily basis.
17. Man at the Crossroads 1934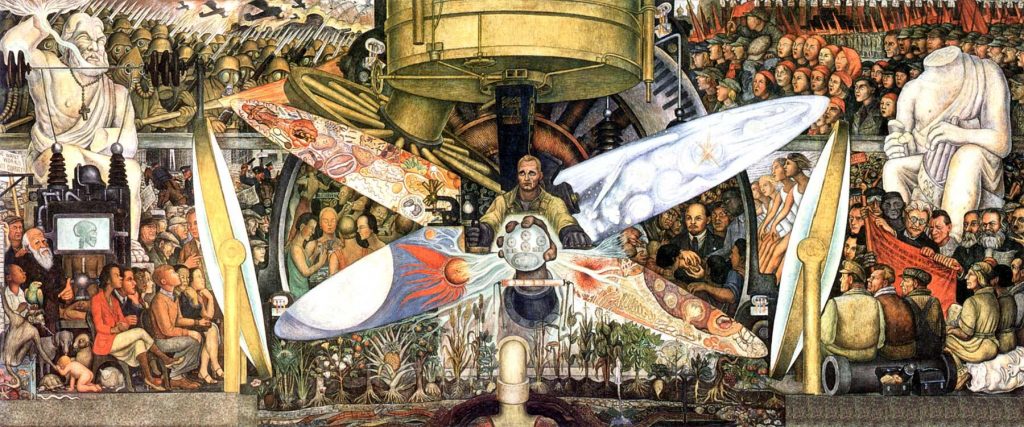 Showing the aspects of contemporary social and scientific culture, this fresco is placed in New York City's Rockefeller Center. Originally, it was supposed to be installed in the lobby of the Rockefeller Plaza.
18. The Flower Carrier 1935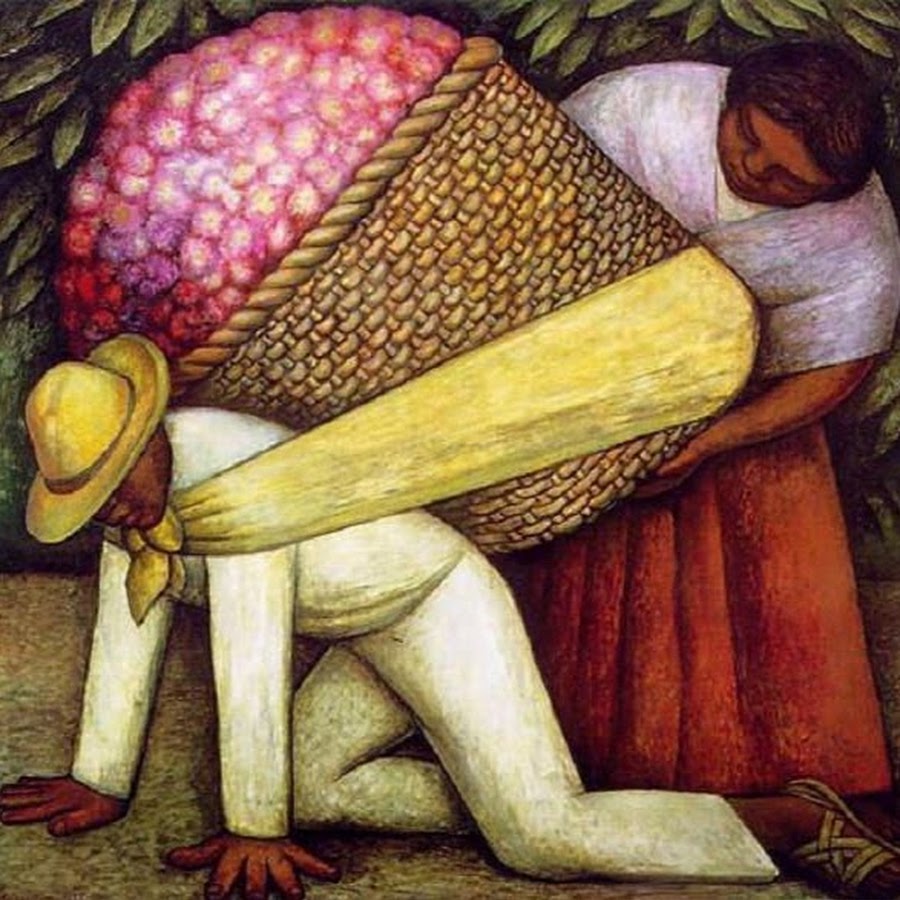 As a member of the Communist Party, Rivera often showed how the capitalism ruins society. This painting, for example, is a symbolic portrayal of the struggles of a worker in the modern world we live in.
19. Portrait of Oscar Morineau, 1936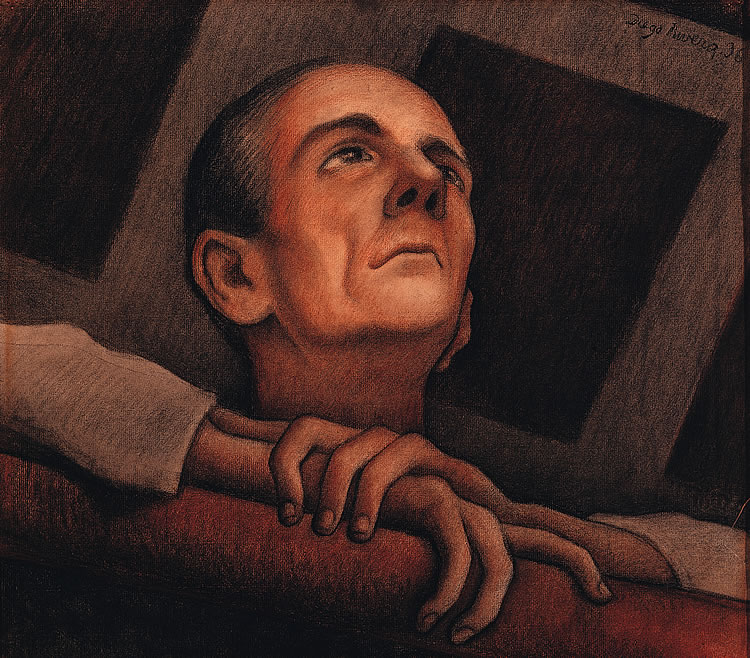 Rivera rarely painted portraits. When he did, he did it for close friends, and people he was inspired by. Or those he was amazed by.
20.  Carnival of Mexican Life. Dictatorship, 1936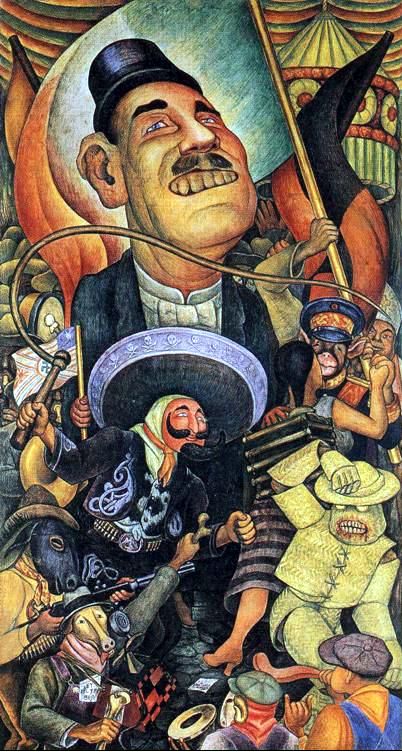 Dictatorship and democracy. Two terms on the opposite side of the spectrum. Rivera believed Mexico lives in dictatorship, and his goal was for the country to get to the much needed democracy. This painting depicts democracy breaking its chains from dictatorship.
21. Portrait of Lupe Marin, 1938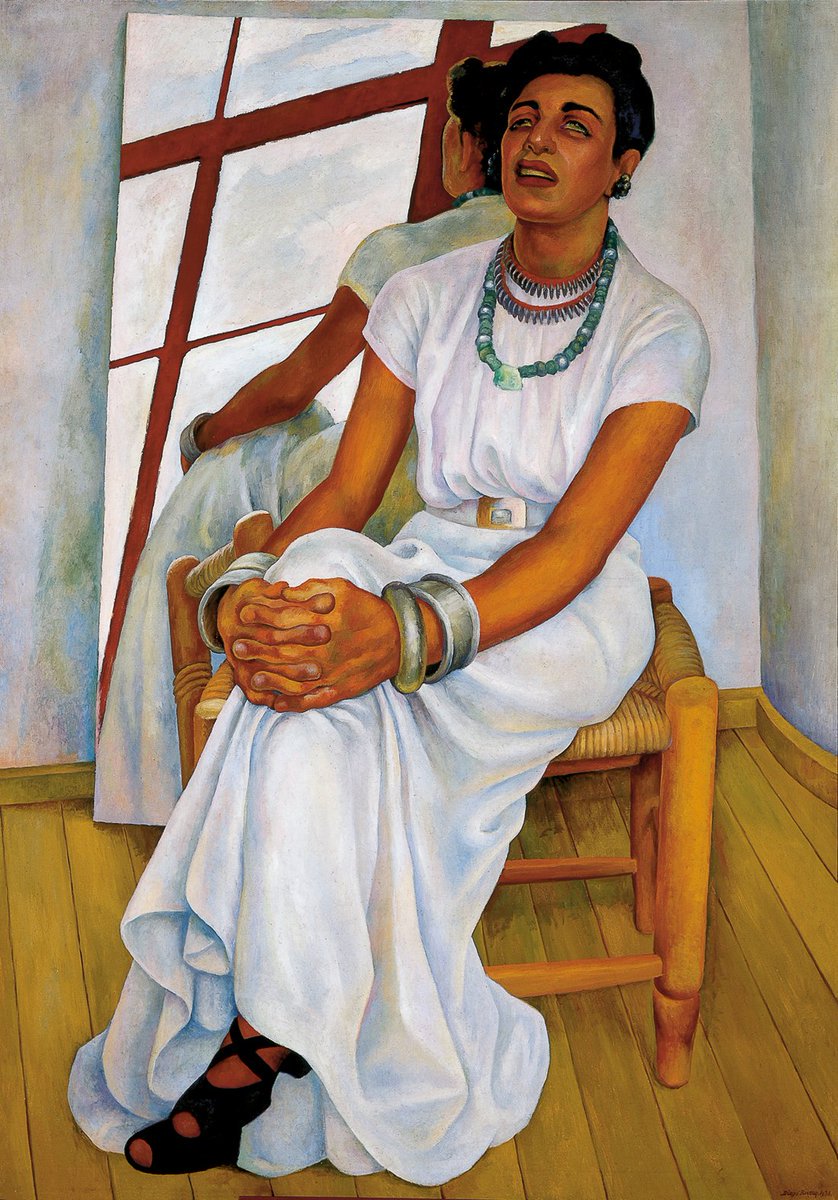 Lupe Martin was Diego's first spouse. He married her before Frida Khalo. She was a Mexican model and novelist. She was part of the colorful life of Rivera, outside of his painting and political life.
22. Symbolic Landscape, 1940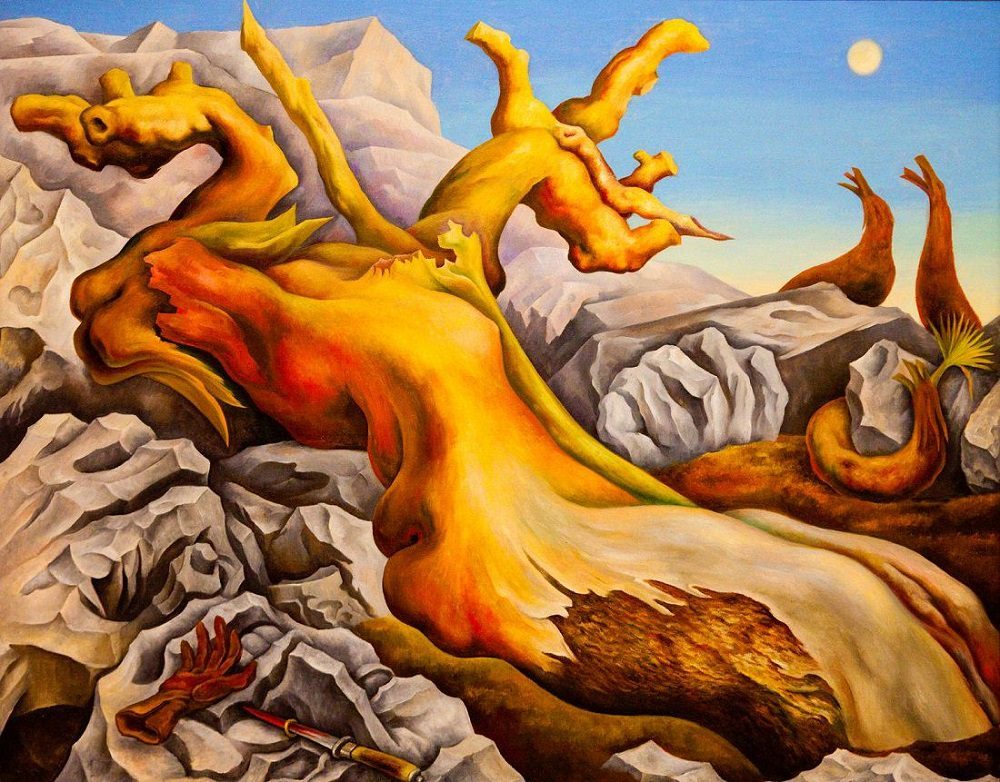 Arguably one of his best works, this painting shows the emotional state he was after the divorce to Frida Kahlo. She was the love of his life. Yes, he cheated on her and he was violent, but he called her "love of his life". Symbolic Landscape is a poetic view of the circumstances of their relationship, represented through symbols of the natural landscape.
23. The Hands of Dr Moore 1940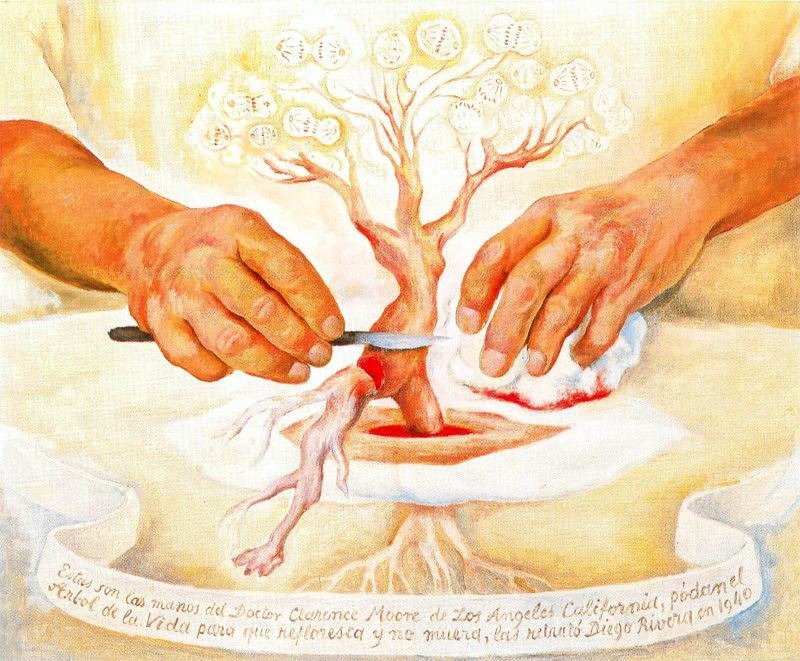 This painting is unique in a way that nobody knows whose are the hands in it. Some believe they are Diego's hands, while others argue these are the hands of Frida. In any case, you are not alone in thinking so.
24. The Flower Vendor 1941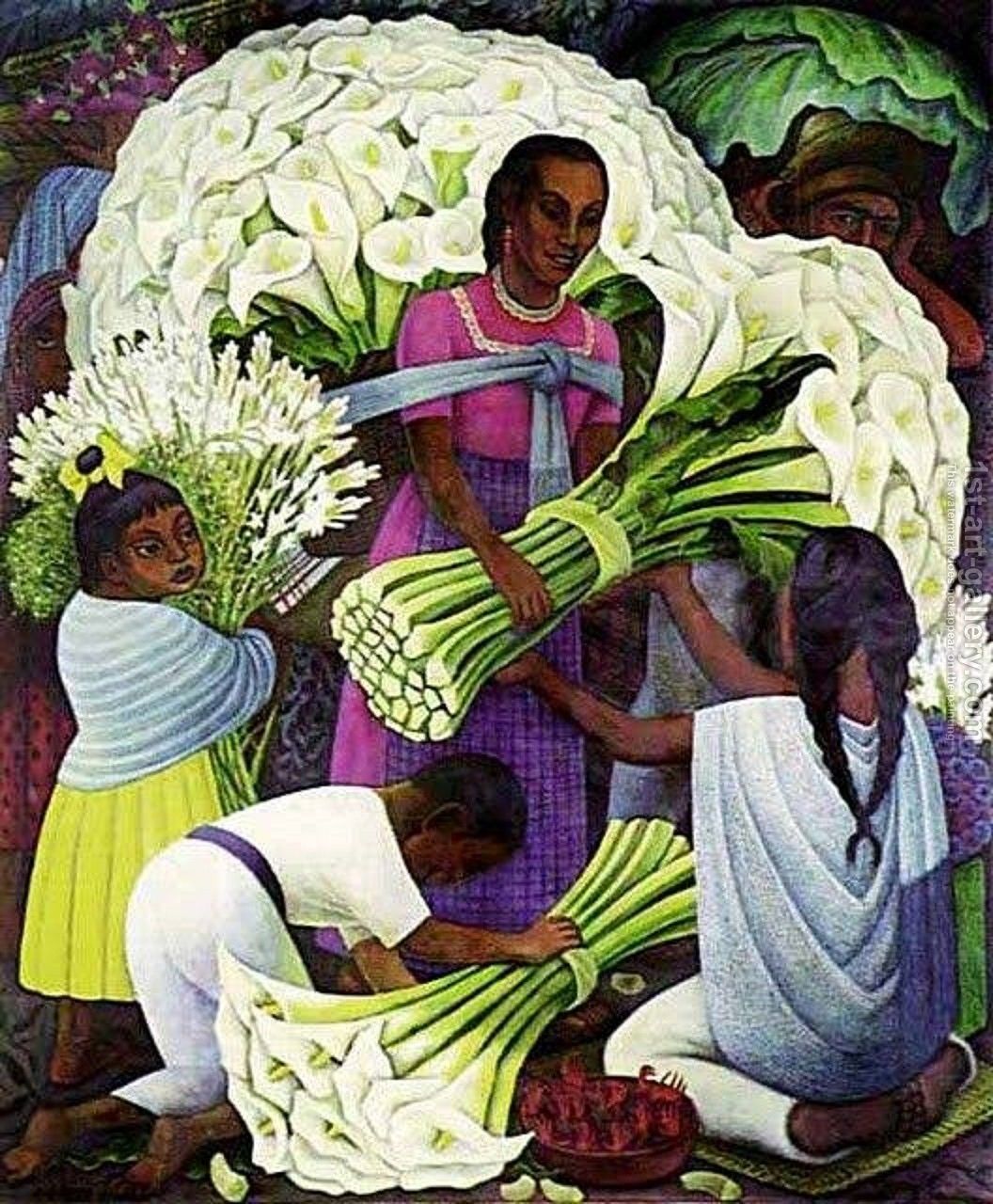 As in many of his anti-capitalism paintings, Diego uses simplicity. On first glance, this is a simple painting of a woman selling flowers. However, there is much more meaning and symbolism. Depicting a young woman kneeling with a large bundle of flowers, it shows the burden of the modern world put on the worker.
25. The Flower Seller 1942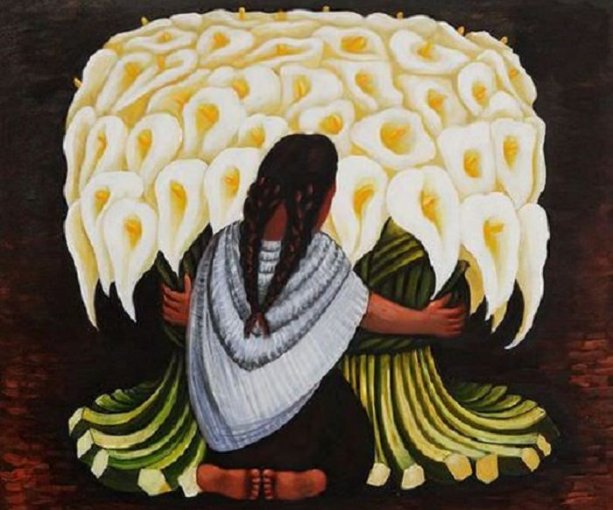 During the early 1940s, Diego painted a lot of paintings with flowers in them. There are different flowers, and he used them to show symbolism and meaning.
26. Portrait of Natasha Gelman, 1943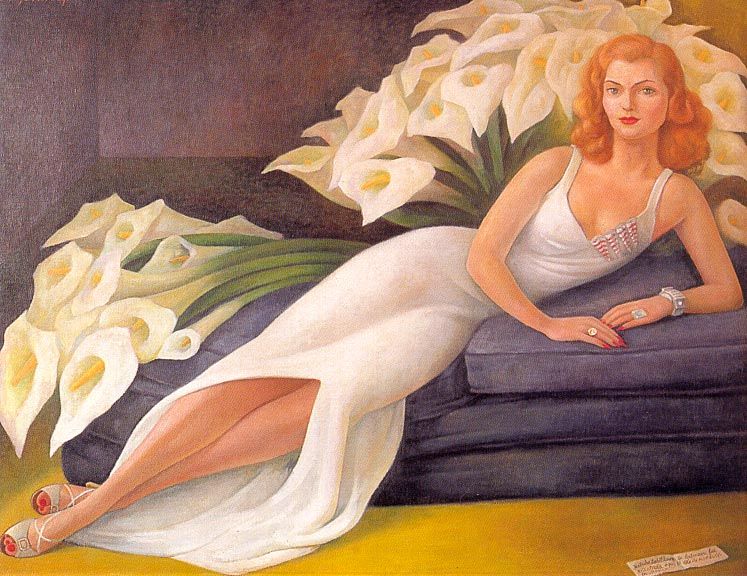 Natasha and her husband Jacques were friends with Frida and Diego. They were also their patrons. Natasha, for example, had more than 280 paintings done for her. She was a model for both Frida and Diego.
27. Nude with Calla Lilies 1944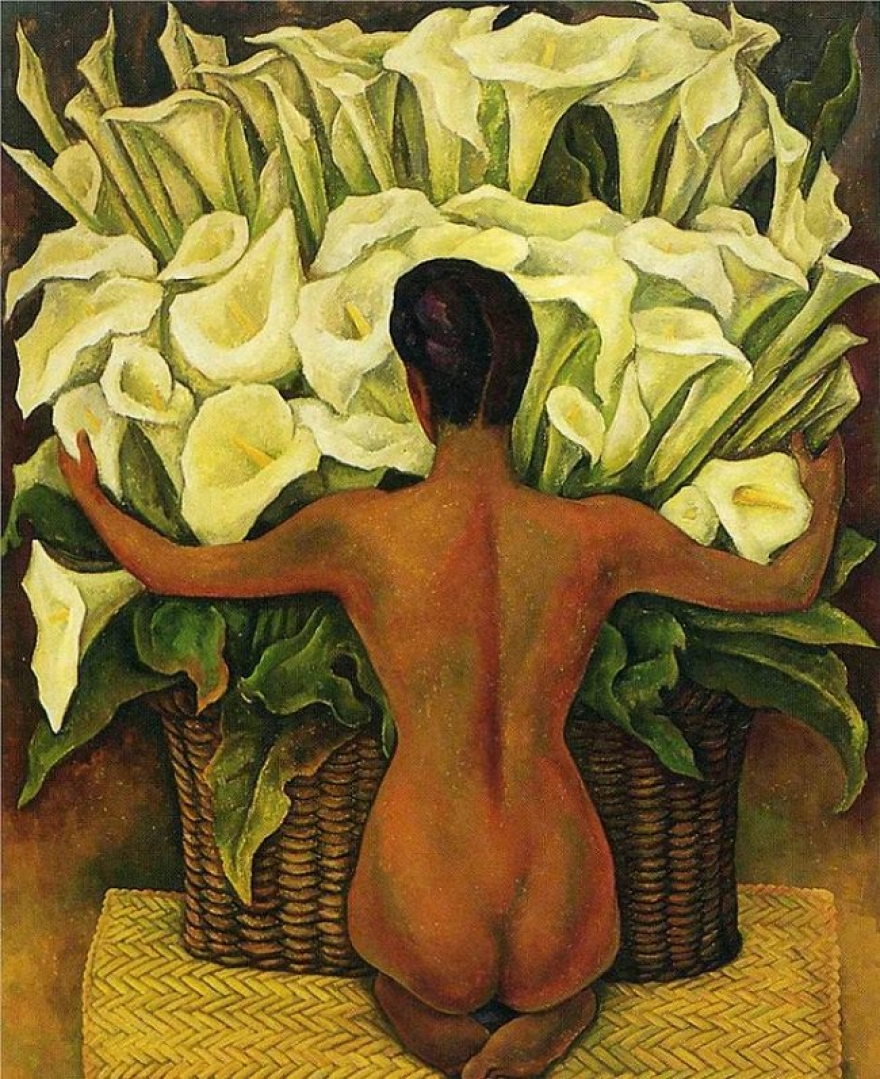 This is one of the few flower paintings that lack the searing social and political commentary which was a staple in Rivera's paintings. It is quite similar to the Flower Seller, as both have the same flower and pose.
28. Dream of a Sunday Afternoon in Alameda Central Park 1947

Rivera used this painting to critique the Mexican elite. It took nearly a full year for him to finish the work. It is adjacent to the Alameda in the historic center of Mexico city.
29. Totonac Civilization, 1950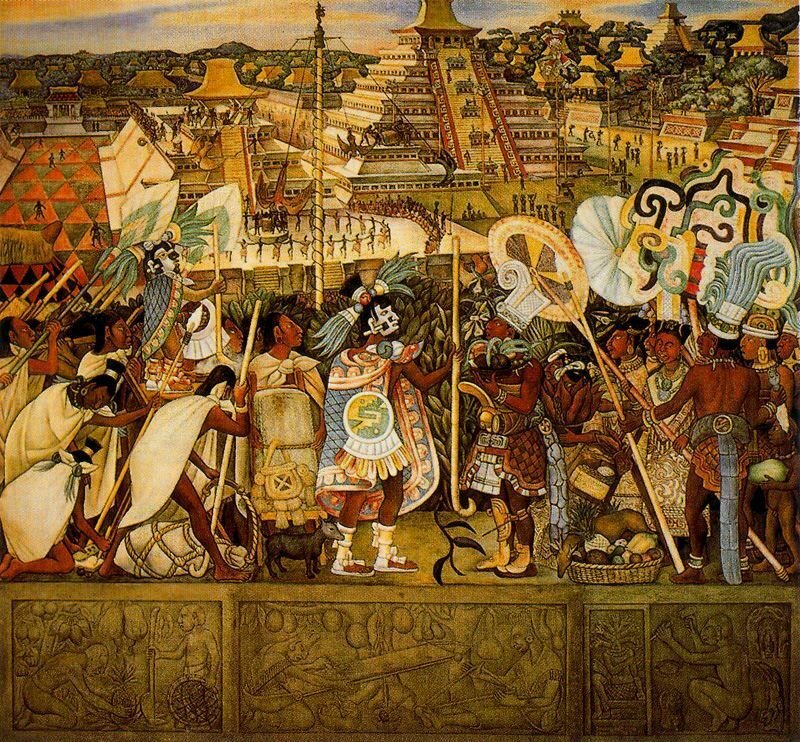 Diego painted fresco series for the National Palace. These were done in his later life. They are located on the arcaded upper floor of the middle inner courtyard.
30. Self-Portrait, 1941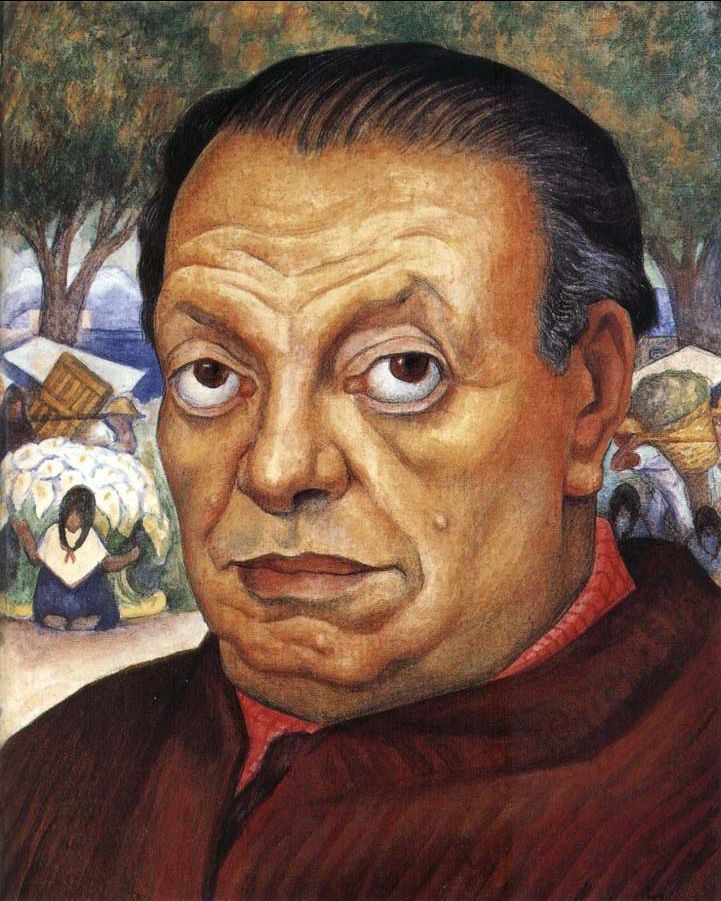 This painting shows exactly why he was nicknamed "Toad Painter". It shows the kind face of a man who is 68 years old at the time. His aged face and large expressive eyes earned him the nickname. In Mexico, he was known as the "Great Senor Frog-Toad".
31. The Watermelons 1957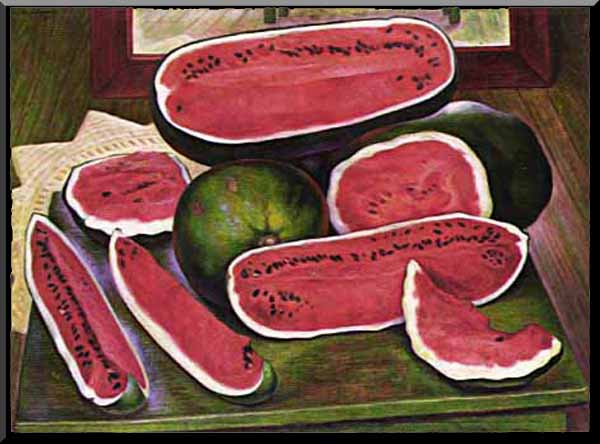 Frida Kahlo painted Viva la Vida in 1954. It was the last painting she did, painting the phrase on a cut watermelon. She died the same year. Diego was so passionately connected to her, to the point he wanted to make almost an exact painting. And it was one of his last works. The used up watermelon in front of the painting seems symbolic to the fact Rivera died of heart failure.