Something people rarely know about Pablo Picasso, his full name is 23 words, and 103 characters long. He was named after various saints and relatives.
Pablo Ruiz Picasso was a Spanish painter, and by many considered the founder of cubism. Cubism brought different views of subjects together in the same picture, resulting in paintings that appear fragmented. While his early work was not part of the cubism period, in his later life, he was one of the most popular painters.
His work can be categorized by periods. Those periods are the blue period, the rose period, African-influenced period, Analytic cubism, and Synthetic cubism. The last one is known by many as the Crystla period.
Speaking of his famous paintings, Guernica is widely considered his best work. In the same time, it is among the world's most famous paintings, inspired by the brutal 1937 bombing of the Basque city of Guernica during the Spanish civil war.
Fun fact: Guernica is not his most expensive work. Some would say Guernica is priceless. But the most expensive painting sold is Nude, Green Leaves and Bust. It was sold for $106.5 million.
1. Yo Picasso 1901
This is among his early works. When he was 19 years old, Picasso left Barcelona for his second visit to Paris. He was full of confidence and eager to prepare for his first one-man exhibition. He painted himself as a way to show how confident he was in his work.
2. Child With A Dove 1901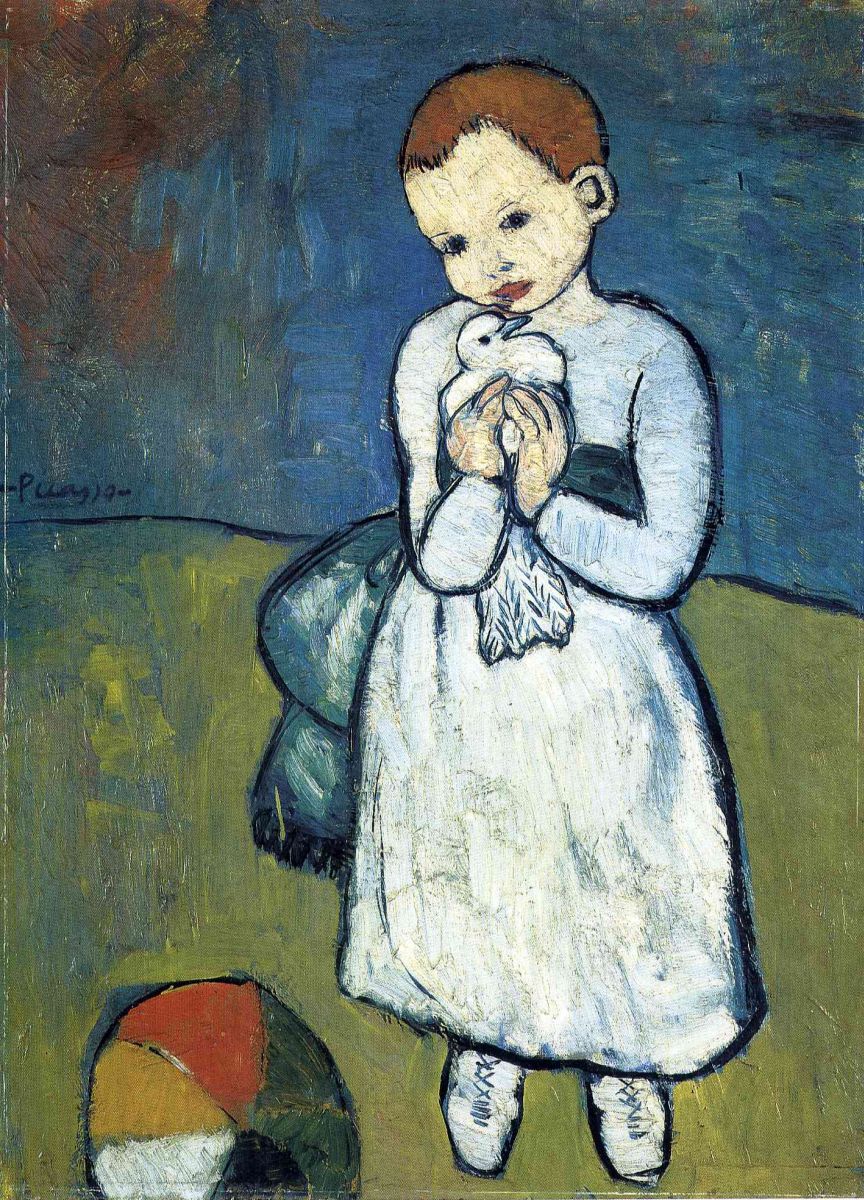 Even though Picasso was just a youngster at the time he painted this art, his own style was already apparent. Many think he painted this while staying in Paris. It represents the start of the blue period in his art.
3. Portrait of Gertrude Stein 1905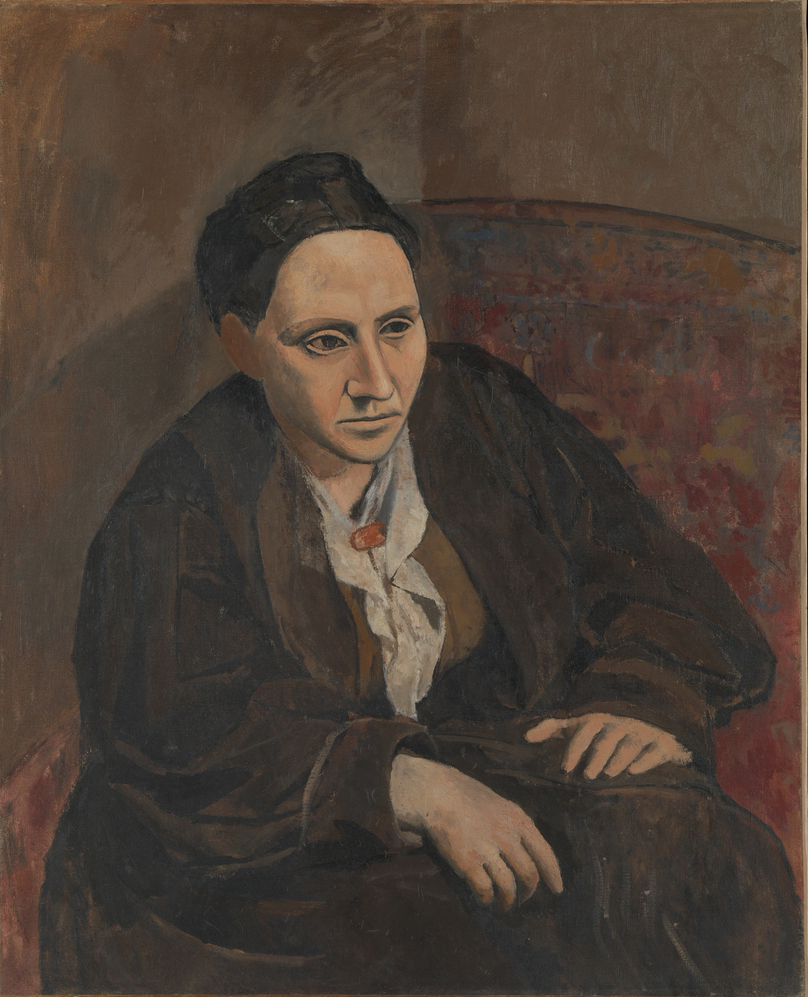 This painting is considered one of the most important during his Rose period. It marks the transition from blue to rose period. He painted it in the autumn of 1905, on his return to Paris from Gosol.
4. Garçon à la Pipe (Boy with a Pipe) 1905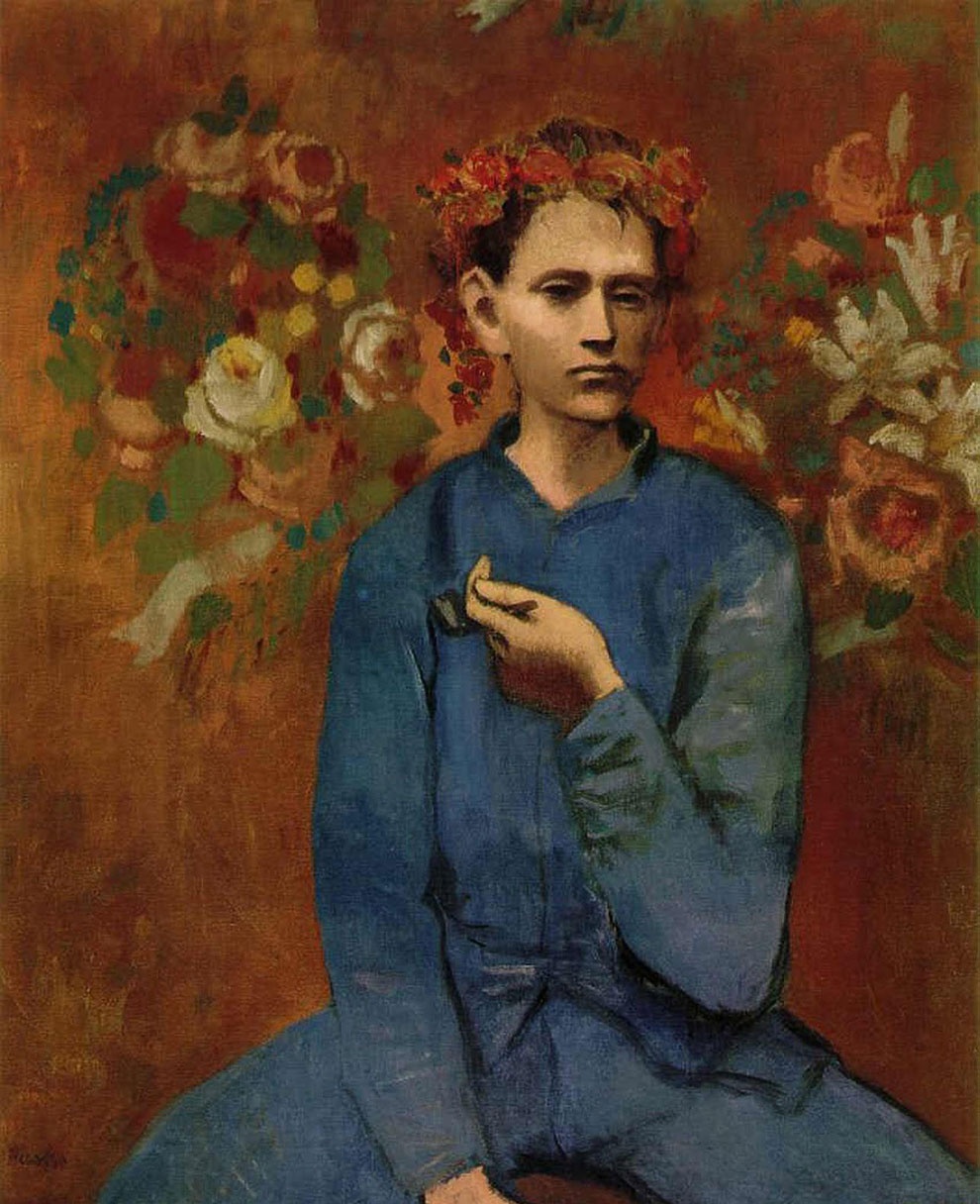 While some would say the painting does not instantly scream Picasso, it is still a one-of-a-kind masterpiece. Picasso wanted to show adolescent beauty. He was 24 years old at the time. In 2004, this painting was sold for more than $100 million at an auction. The buyer stayed anonymous.
5. Les Noces de Pierrette ( The marriage of Pierrette) 1905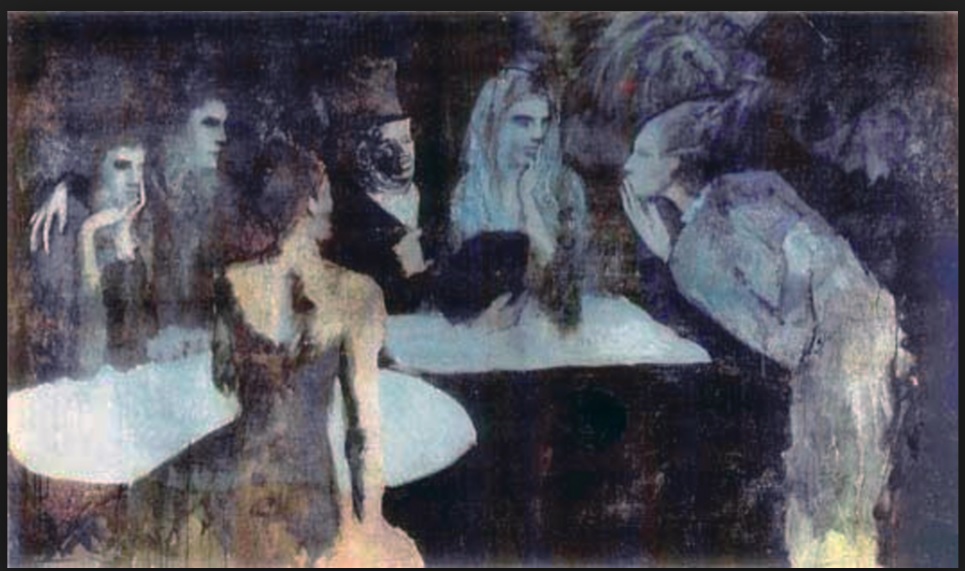 He created this painting during one of the most painful and critical periods of his life. He just lost his good friend Carlos, who committed suicide. While the painting chronologically belongs to the Rose period, the characteristics belong to the Blue period. That makes it unique, as it stands as a bridge between the two periods.
6. Two Naked Women 1906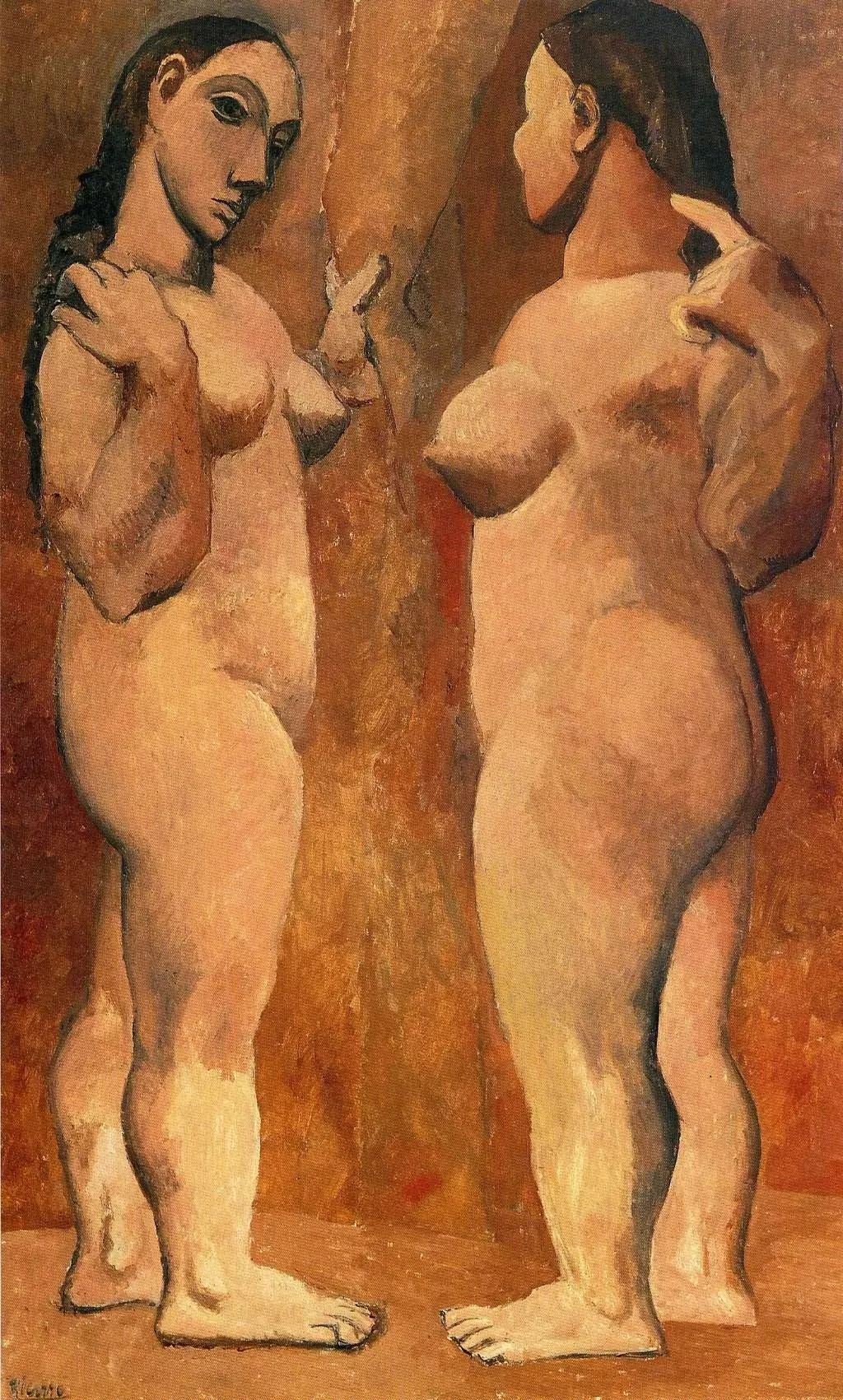 The painting shows a radical shift in his practice. He was influenced by the Classicism movement for this painting. And it was one of the first times he painted nude characters.
7. Bread and Fruit Dish on a Table, 1909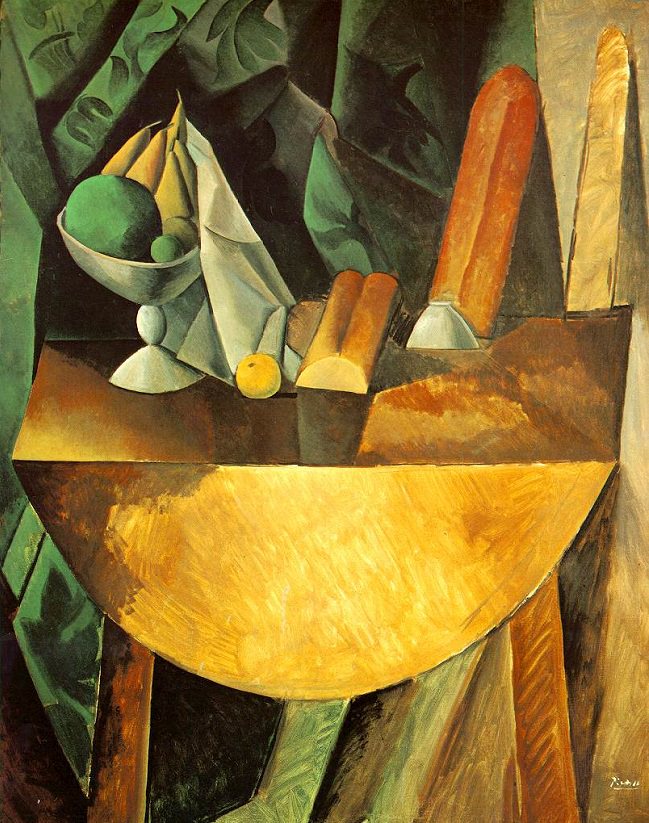 The painting is considered one of the best works from his alliance with Georges Braque. They both individually brought cubism to life. And in the winter of 1909, they partnered together for some masterpieces. This one is considered the best among them.
8. Les Demoiselles d'Avignon, 1907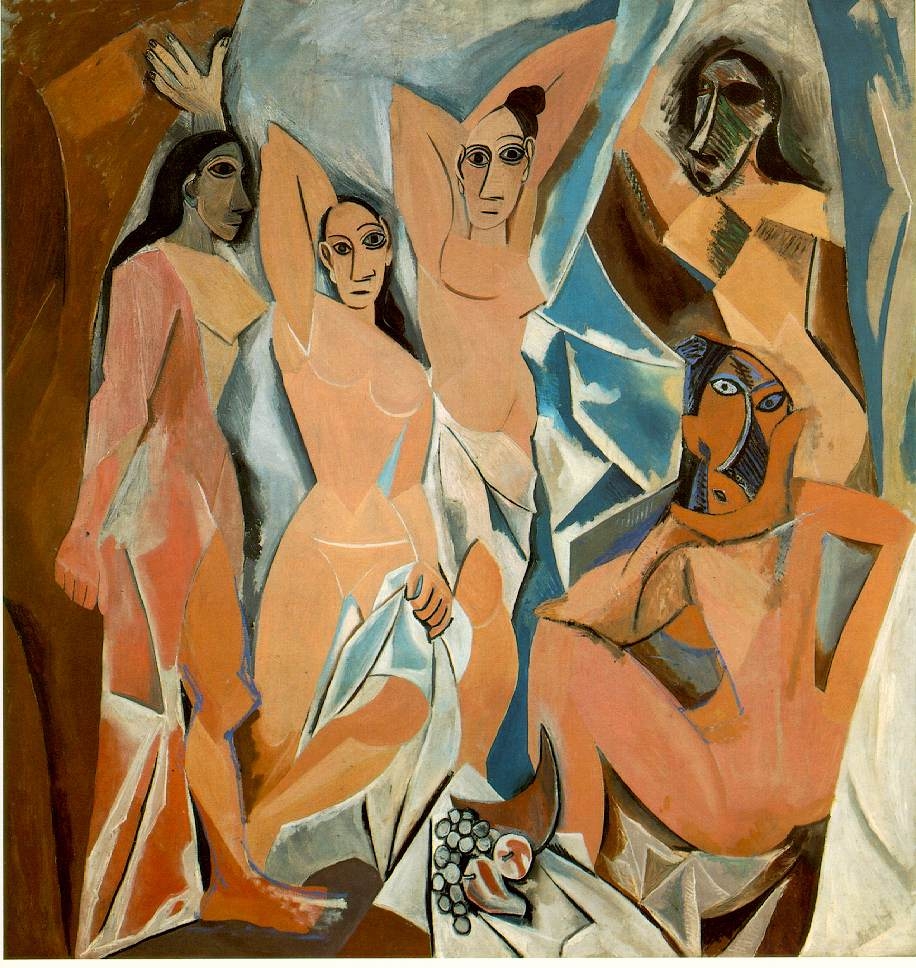 One of the most famous paintings of cubism, this masterpiece shows five nude female prostitutes in a brother on a street in Barcelona. And the painting is a perfect example of how Picasso chose his subjects. He chose the subject matter because it was cliché. Pablo wanted to show that originality in art does not lie in a narrative, but in the formal invention.
9. Saltimbanques The Family of Saltimbanques, 1905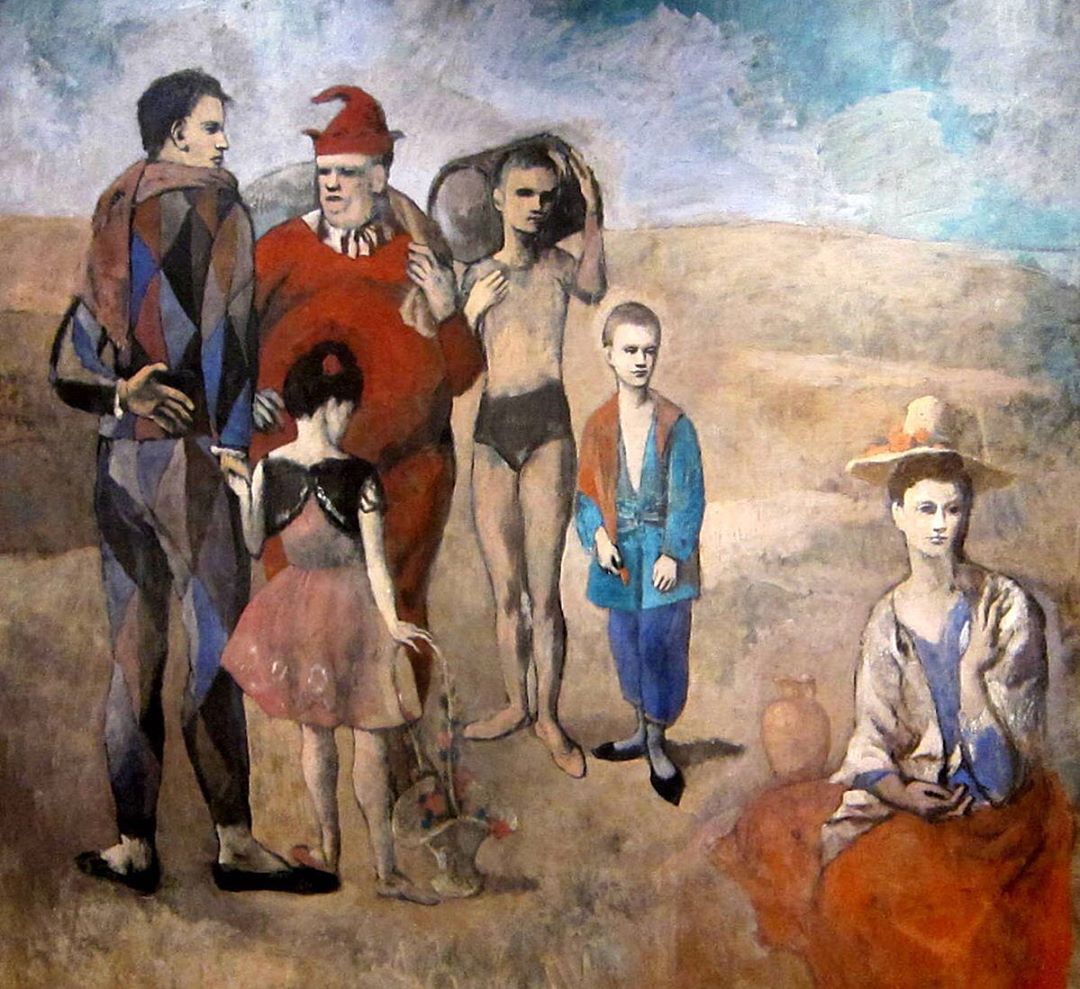 Another great example how Picasso managed to make heroes from ordinary people. This painting shows six circus performers. At the time, circus actors were regarded as the representatives of the lower class. But Picasso managed to take them to new heights, showing they are free and independent. The painting is considered a masterpiece of his Rose period, which was often called circus period since he painted a lot of circus performers.
10. Girl with Mandolin, 1910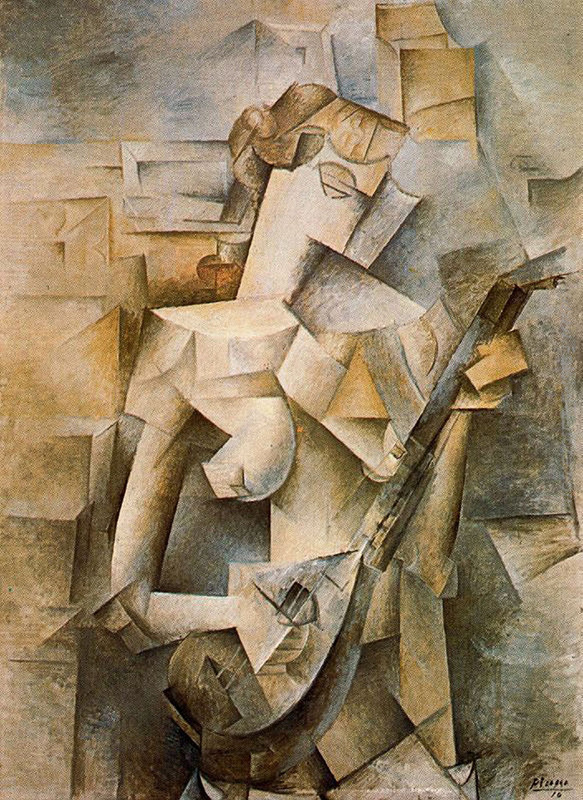 This painting is special because it is one of the first examples of Analytic cubist painting. He used a model who was sitting in front of him. As a result, the viewer of the painting is put in the position of the painter.
11. The Old Guitarist, 1903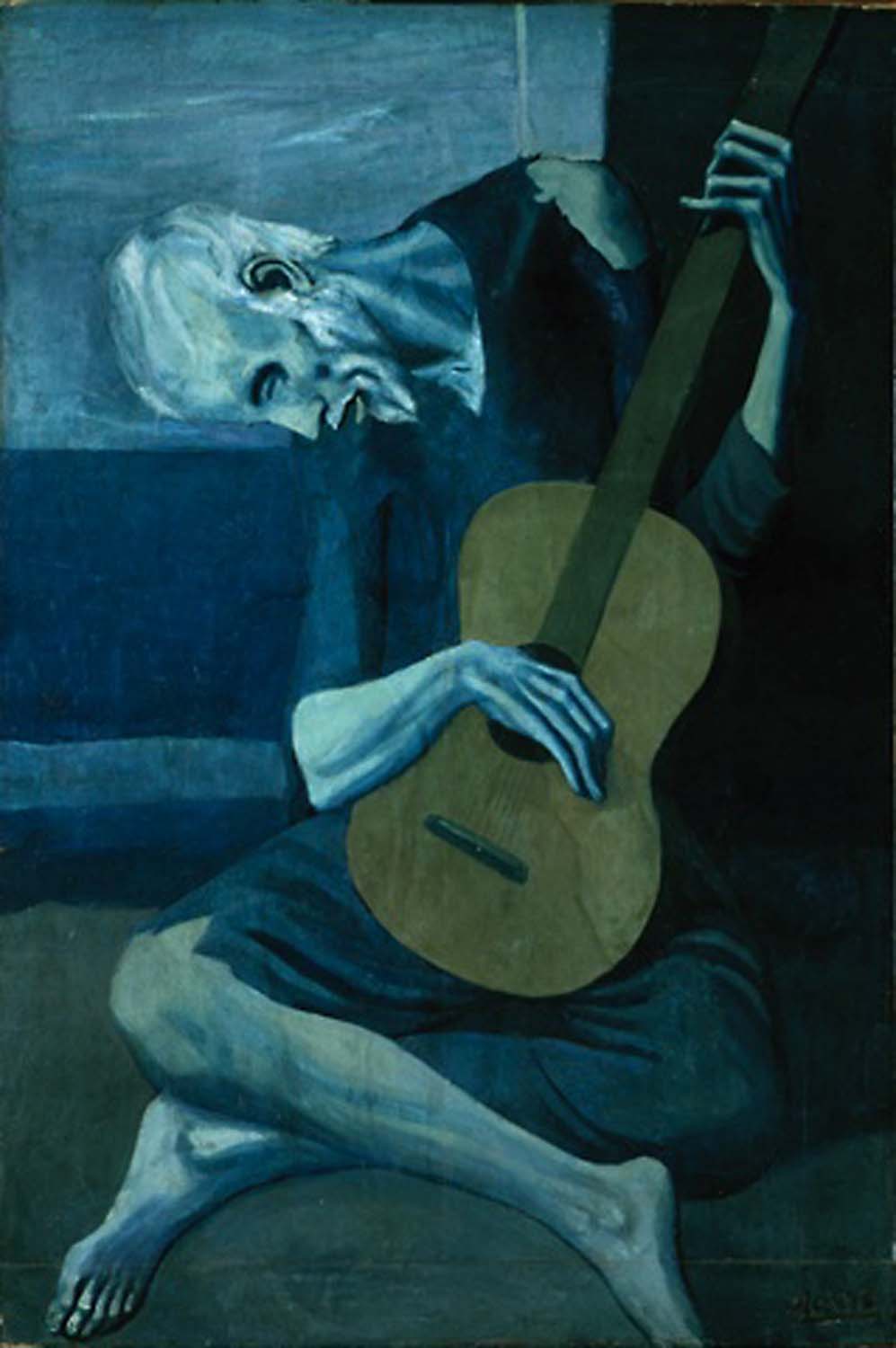 Many experts believe that this painting is a representation of Picasso's mood at the time. He was melancholic and depressed due to the suicide of his close friend. He holds onto the guitar during a dark time of his life.
12. Still-Life with Chair Caning, 1912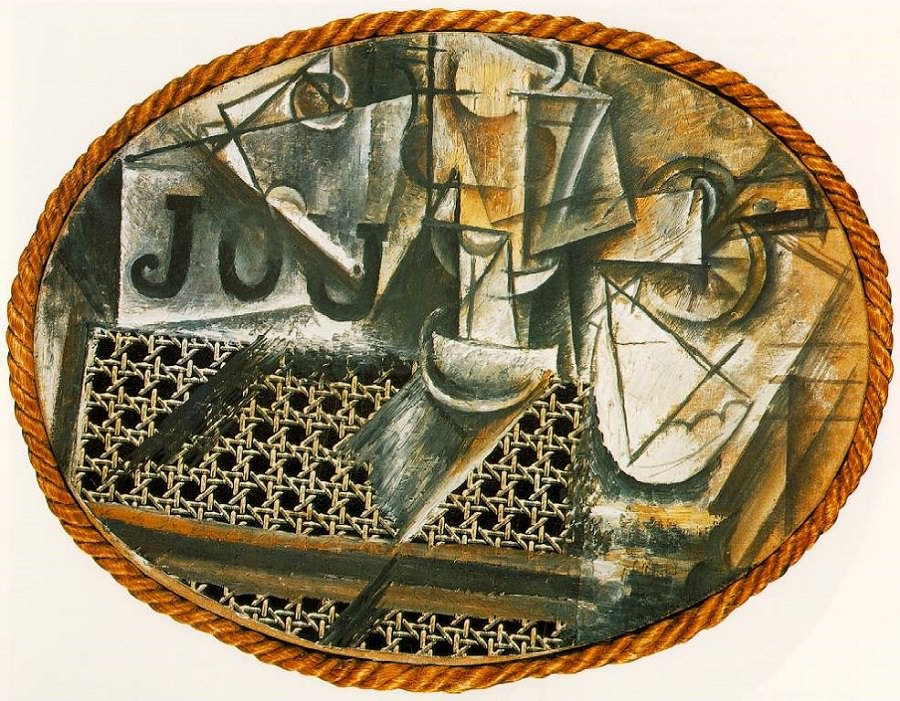 This might seem more like a mash of forms, and not a clear picture. Picasso brought Synthetic phase of cubism to the next level. He added non-artistic materials in the paintings to create its own reality.
13. Bathers 1921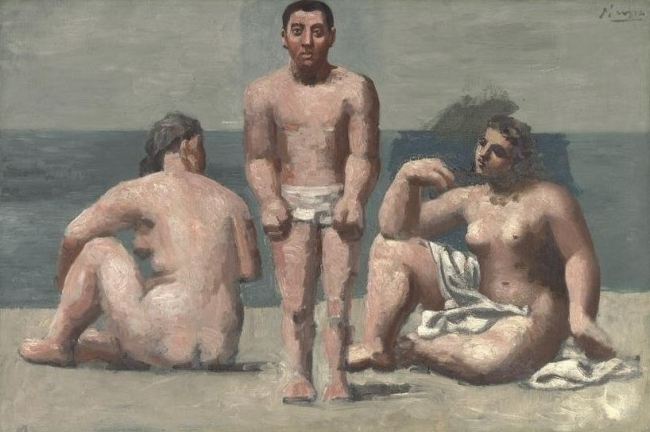 Picasso loved painting simple paintings, but with a much deeper meaning. That is the beauty of his art, trying to analyze and understand the background of the painting. This one shows nudism by both men and women in one picture, which was rare at the time.
14. Women Playing on the Beach 1937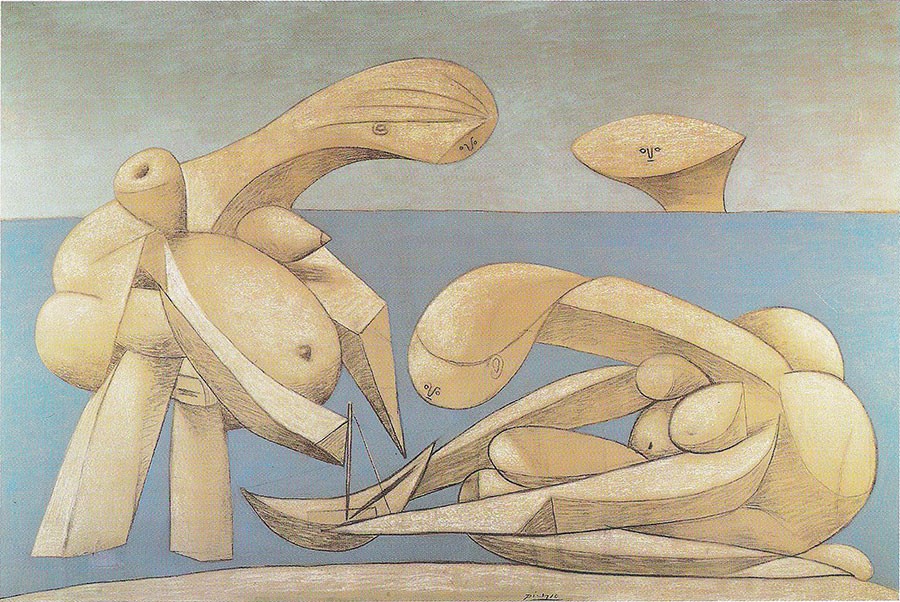 In his later years, Picasso's style started to look like surrealism. He managed to find a balance between his cubism and surrealism, and this painting is a perfect example for that.
15. Two Women Running On The Beach (The race), 1922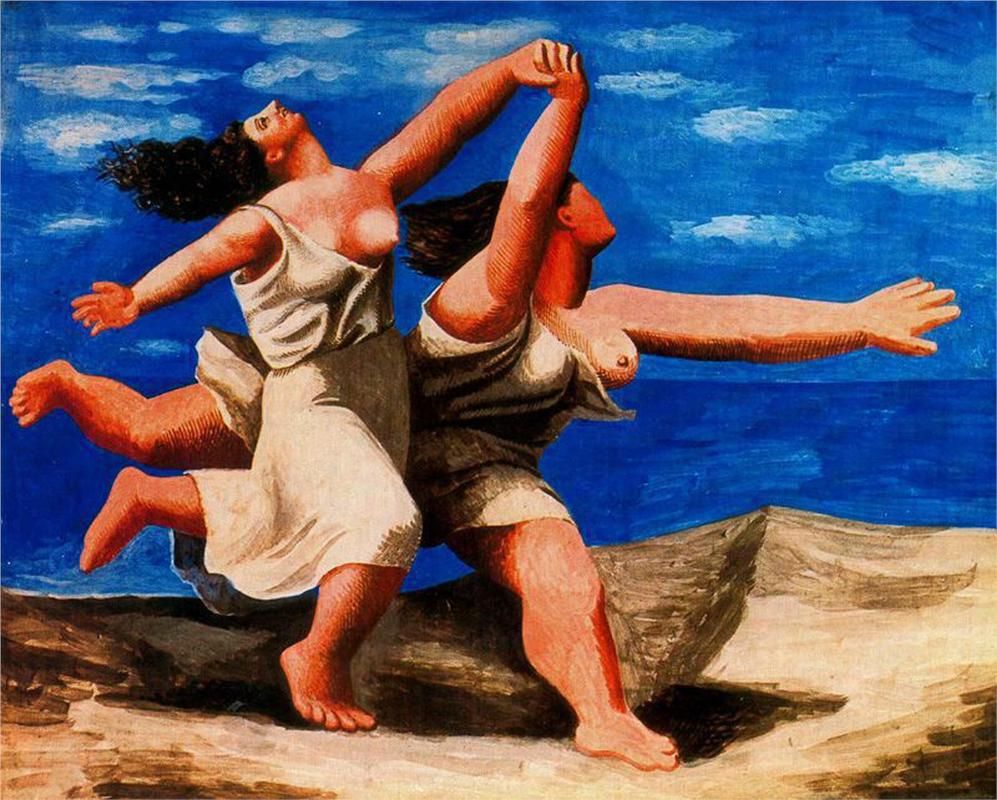 Considered one of the great 20th century paintings, this painting shows two women in a state of ecstasy. It brings back the neo-Classical influence to Picasso's work. Watching his work might suggest Pablo had lesbian fantasies, since he painted so many woman pairings. But that was not the case.
16. Three Musicians 1921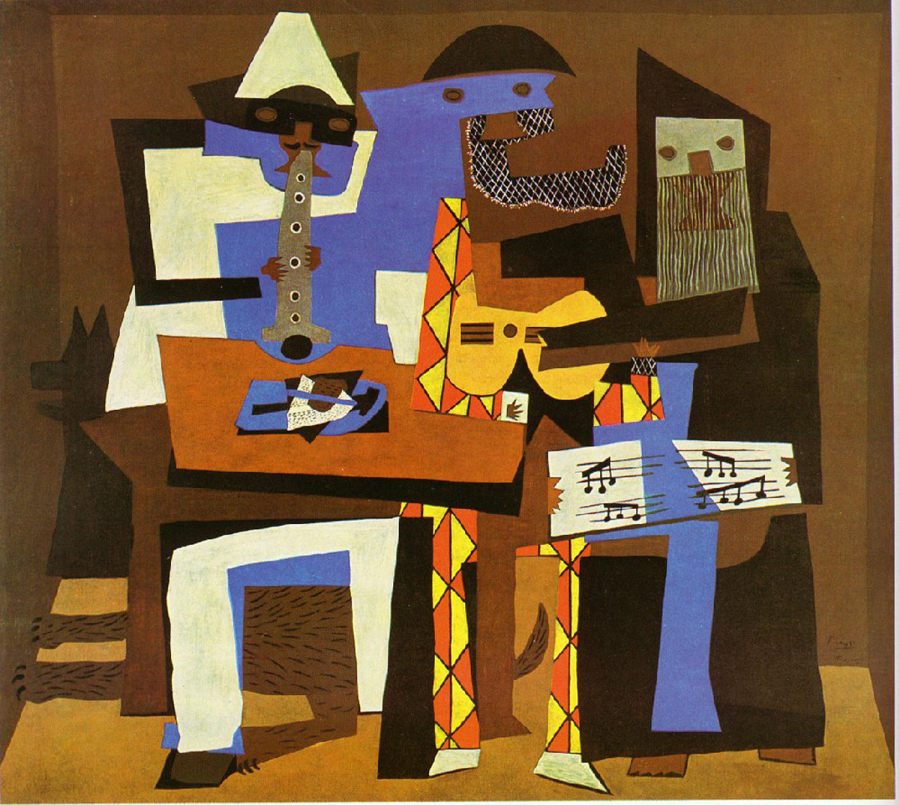 The celebrated work was a part of a series painted while he was with his young family on a vacation. This one, in particular, is more than 2 meters wide and high. Painted in the style of Synthetic Cubism, the painting gives an appearance of cut paper.
17. Woman Dressing Her Hair 1940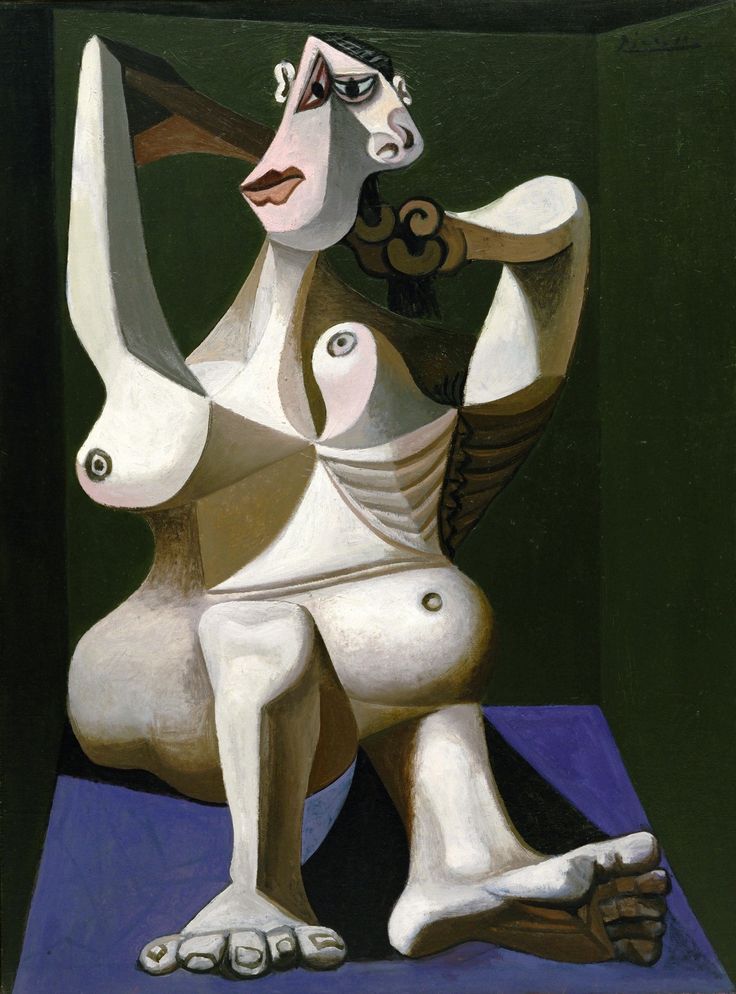 Photo: claudiatruzzoliprofesional.blogspot.com
This is another example of how Picasso tried to find a balance between cubism and surrealism. Fun fact: the painting was stolen, and Turkish police seized it in 2016.
18 La Vie (Life) 1903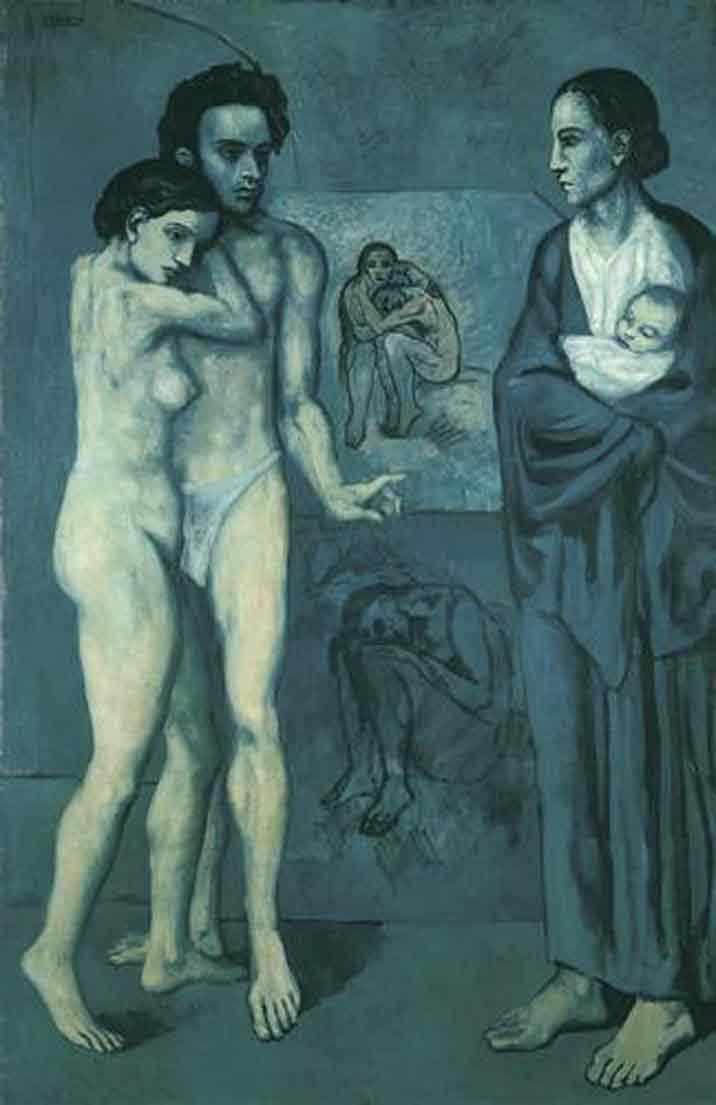 Widely regarded as the pinnacle of his blue period, this painting is in the permanent collection of the Cleveland Museum of Art. The fun fact is that Picasso never intended for the world to have a clear understanding of the painting. And that is why it is in such rarity.
19. Card Player 1913-14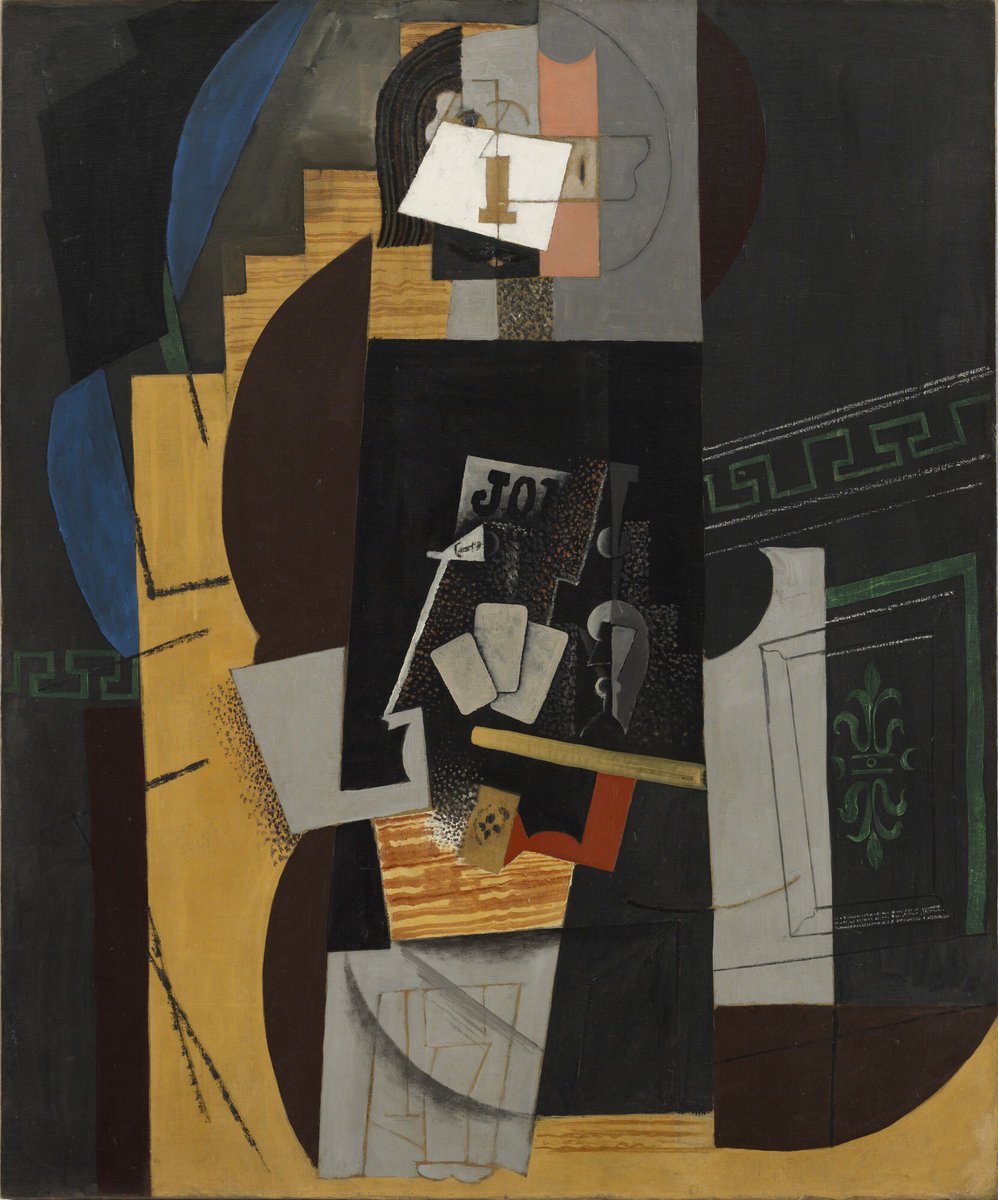 While Picasso painted most of his masterpieces easily in a short time, this one took two years to finish. It is not clear why it took Picasso so much time to paint it.
20. Girl Before A Mirror, 1932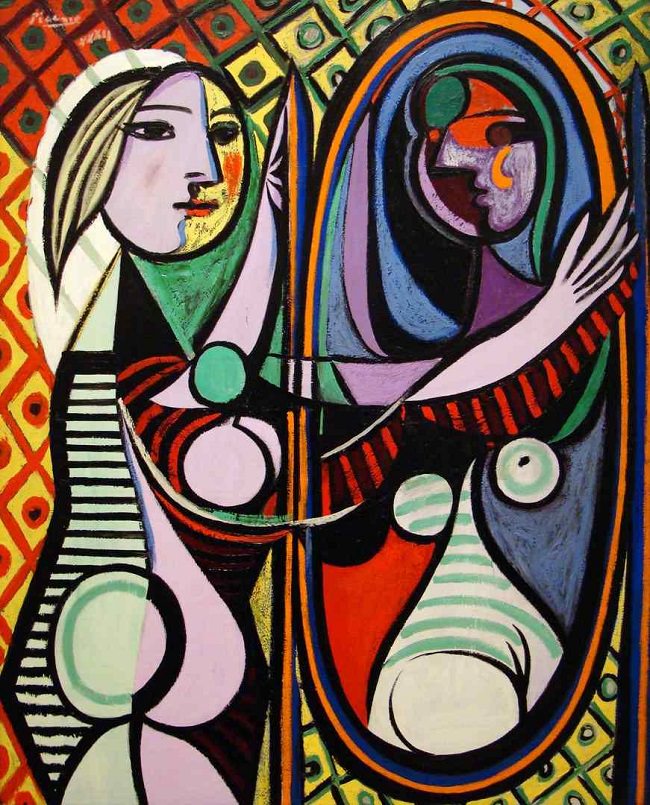 Picasso painted Marie Therese Walter multiple times during the 1930s. Some say she was his lover. But that was never proven. There are many variations of the portrait, but this one is one of the best.
21. Les Femmes d'Alger (Versio 0) (Women of Algiers) 1955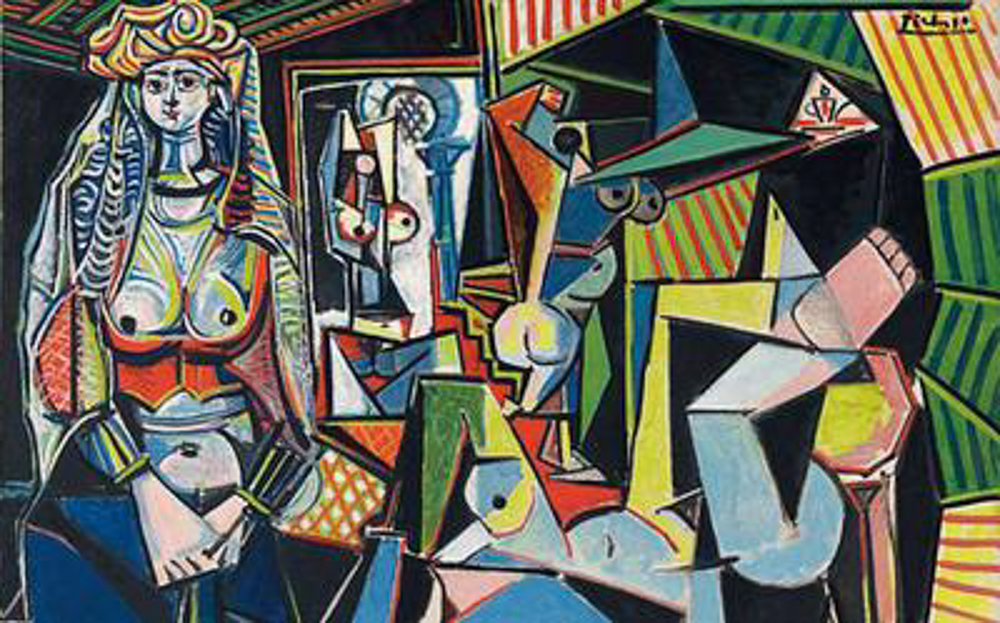 When Picasso admired an artist, he made it publicly known. How? He made paintings in tribute to the artist. This one, in particular, was inspired by Eugene Delacroix's masterpiece, the Women of Algers in their apartment. It was a series  of 15 paintings created between 1954 and 1955.
22.  Guernica 1937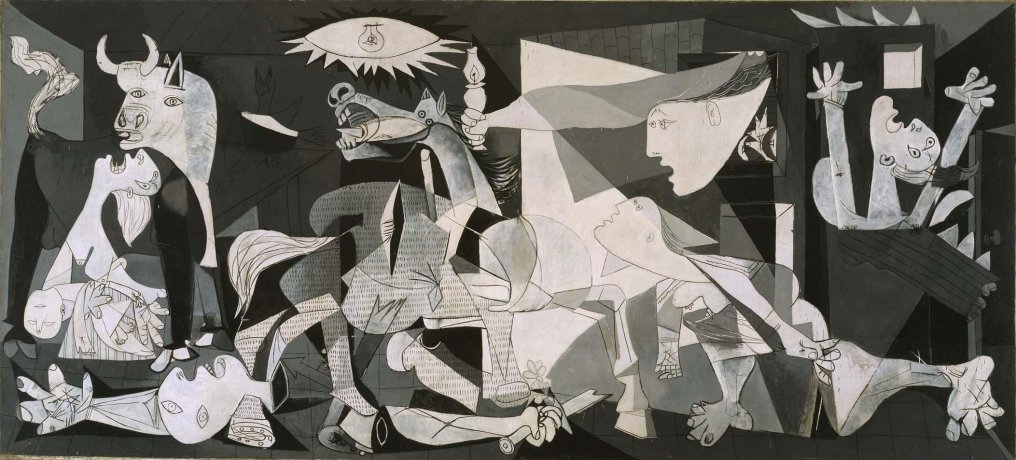 Arguably his most famous work. It is also his most powerful political statement. Picasso painted as a reaction to the Nazi bombing on the Basque town of Guernica during the Spanish Civil War. He intentionally painted it in black and white to denounce the bloody attack without using the red of blood. There are many elements in the picture, mainly the bull. Guernica is considered priceless, and it is not expected to go on sale anytime. Some valuations place $200 million mark on the piece of art.
23. Weeping Woman 1937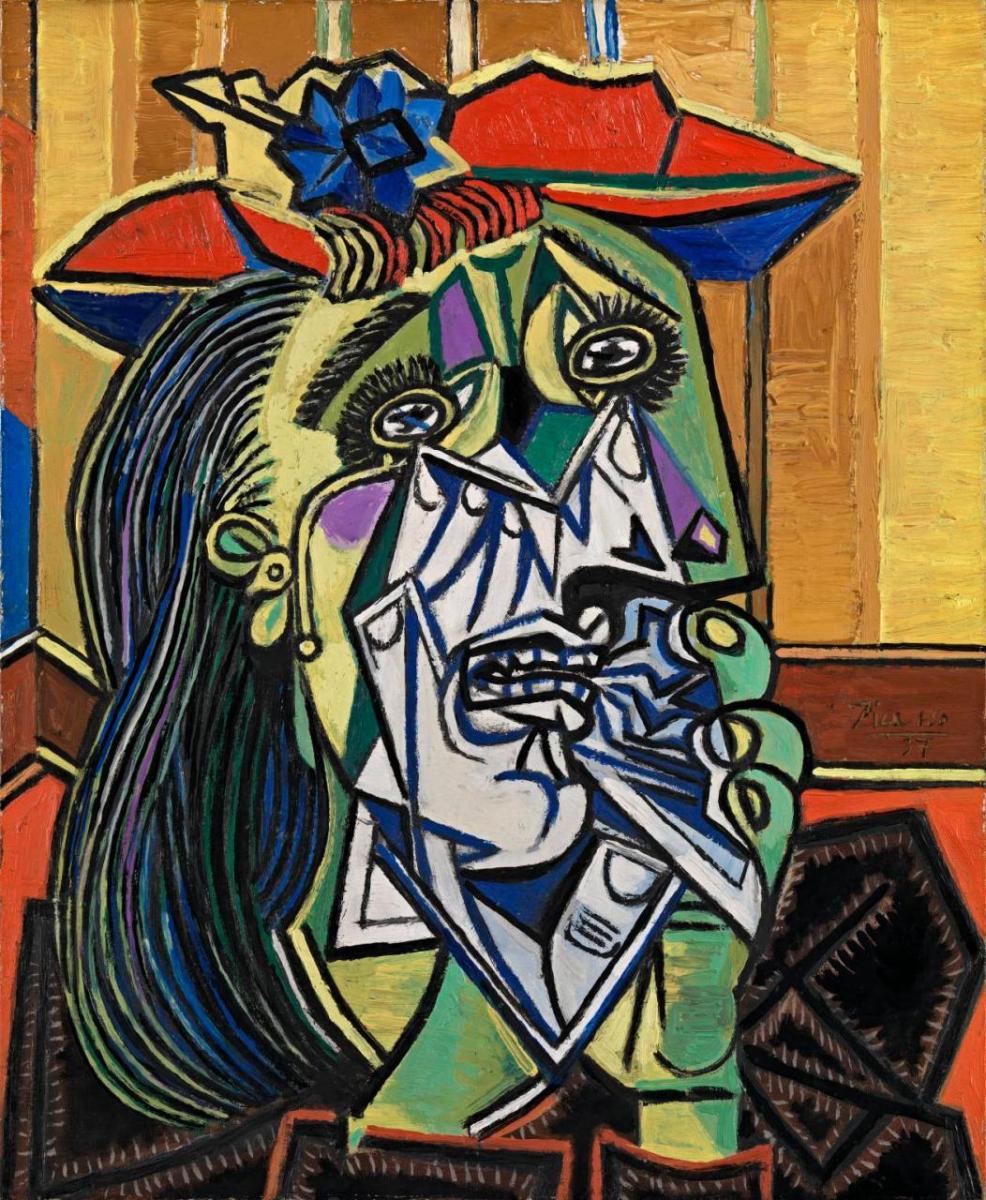 Thematically, this painting is viewed as continuation of his Guernica. He wanted to thematically continue the tragedy depicted in his masterpiece Guernica. Picasso was deeply touched by the bombing, and revisited the theme numerous times that year.
24. Le Rêve The Dream , 1932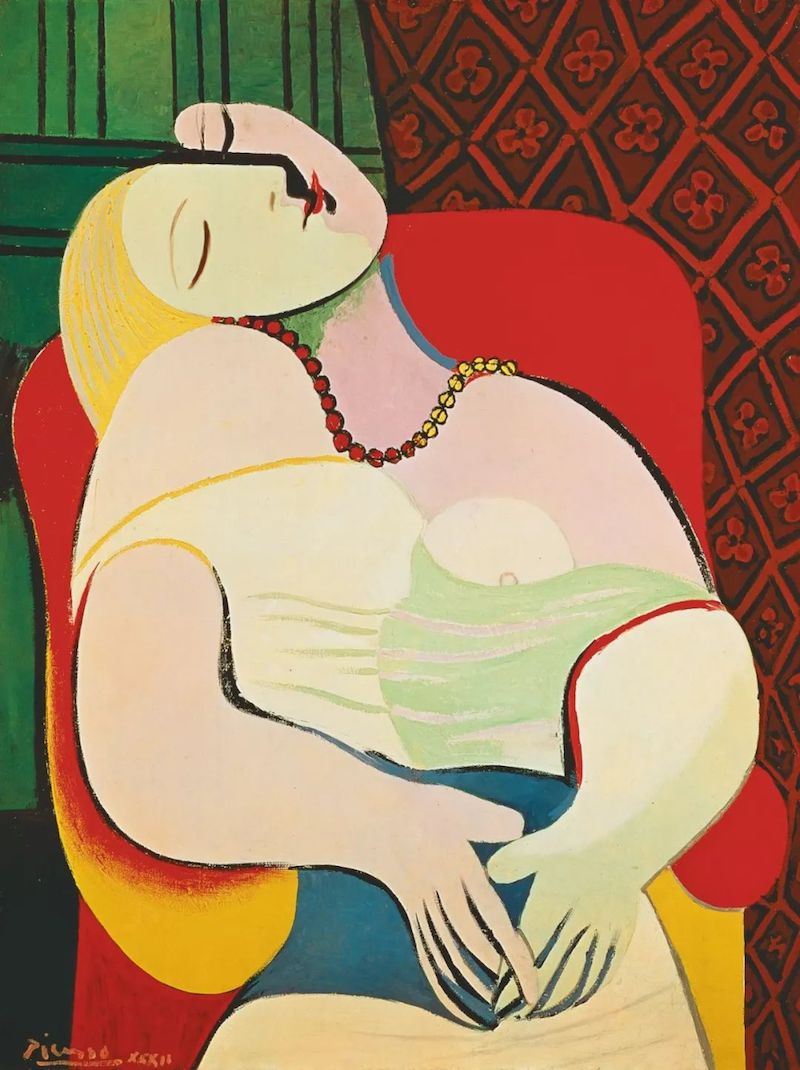 In 1932, Pablo was 50 years old, and he wanted to portray his 22-year old mistress Marie-Therese Walter. The unique part of this painting is that he painted it in one afternoon on January 24th.
25. Self-portrait Facing Death 1972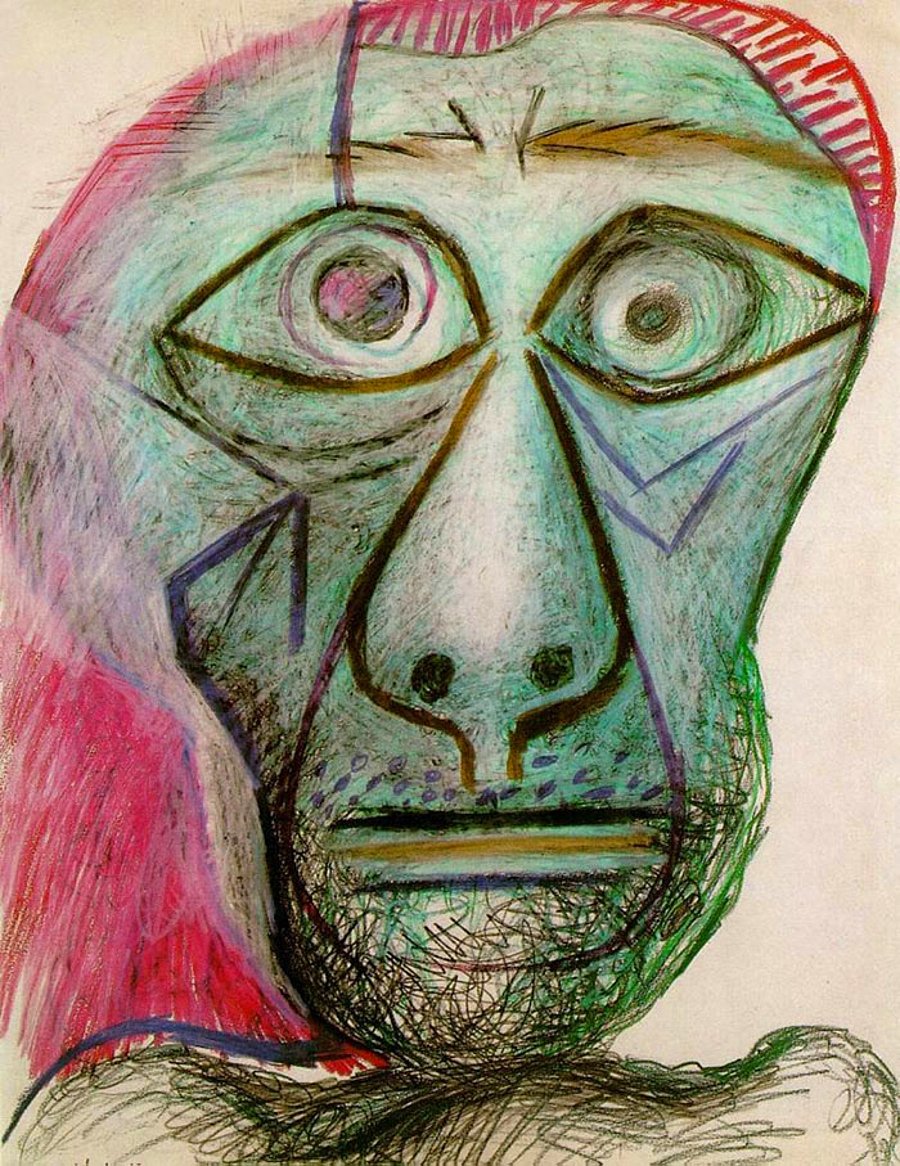 Picasso was at this point aware that death is near. In fact, he passed away one year after painting this picture. It is his last well-known self-portrait. While he is terrified, he is also brave.