When it comes to men's bedroom ideas, it's all too easy to fall into stereotypes: gray linen, gray walls, leather headboards, dark walls, etc. It's commonly known that a man's bedroom should be bland and monochromatic. However, not everyone is fond of gray tones and dark walls. When it comes to decorating a man's bedroom, it may be difficult to strike the perfect note — you want it to be sleek and sophisticated without becoming too rough. Interior design is all about creativity, so there are plenty of excellent men's bedroom ideas to help you create a cool haven that also exudes vitality and warmth, and coziness. There are lots of ideas of how to design your bedroom in bright colors and mix designs yet still look masculine. Every men's bedroom can be eye-catching, stylish, and seductive.
For that particular reason, we have selected the best 20 ideas for modern masculine bedrooms. This list has a little bit for everyone, whether you prefer light or dark colors, cozy or sophisticated. Aside from that, there are a variety of design styles to choose from, ranging from minimalist to rustic. So, without further ado, take a look at our suggestions below. Be creative and express yourself.
Rustic Men's Bedroom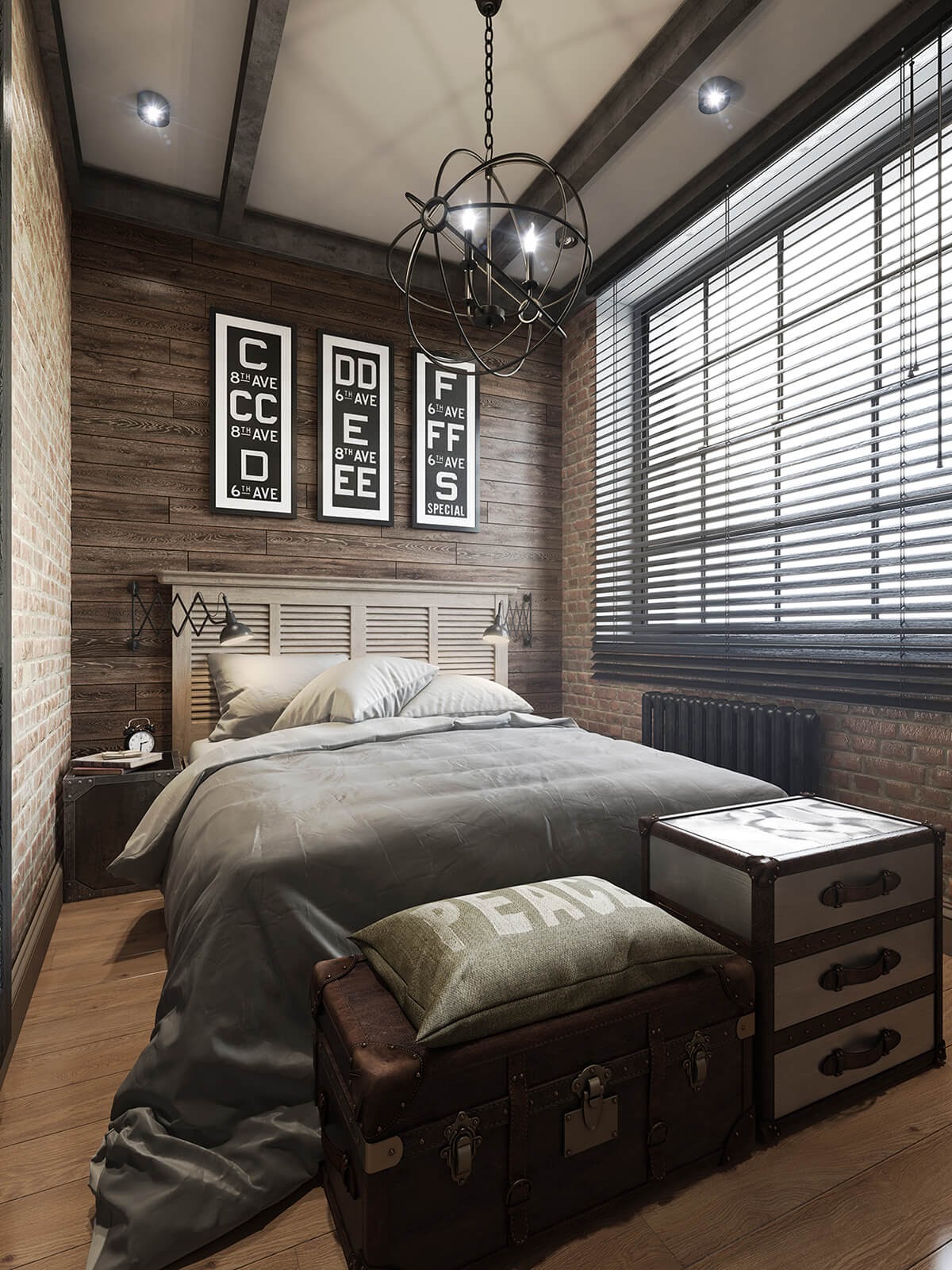 If darker colors aren't your thing, go for earthy tones instead, which will give the space a more rustic feel. The wood wall is the focal point of the bedroom. Adding vintage pieces like old suitcases converted into bedroom storage space.
Minimalist Bedroom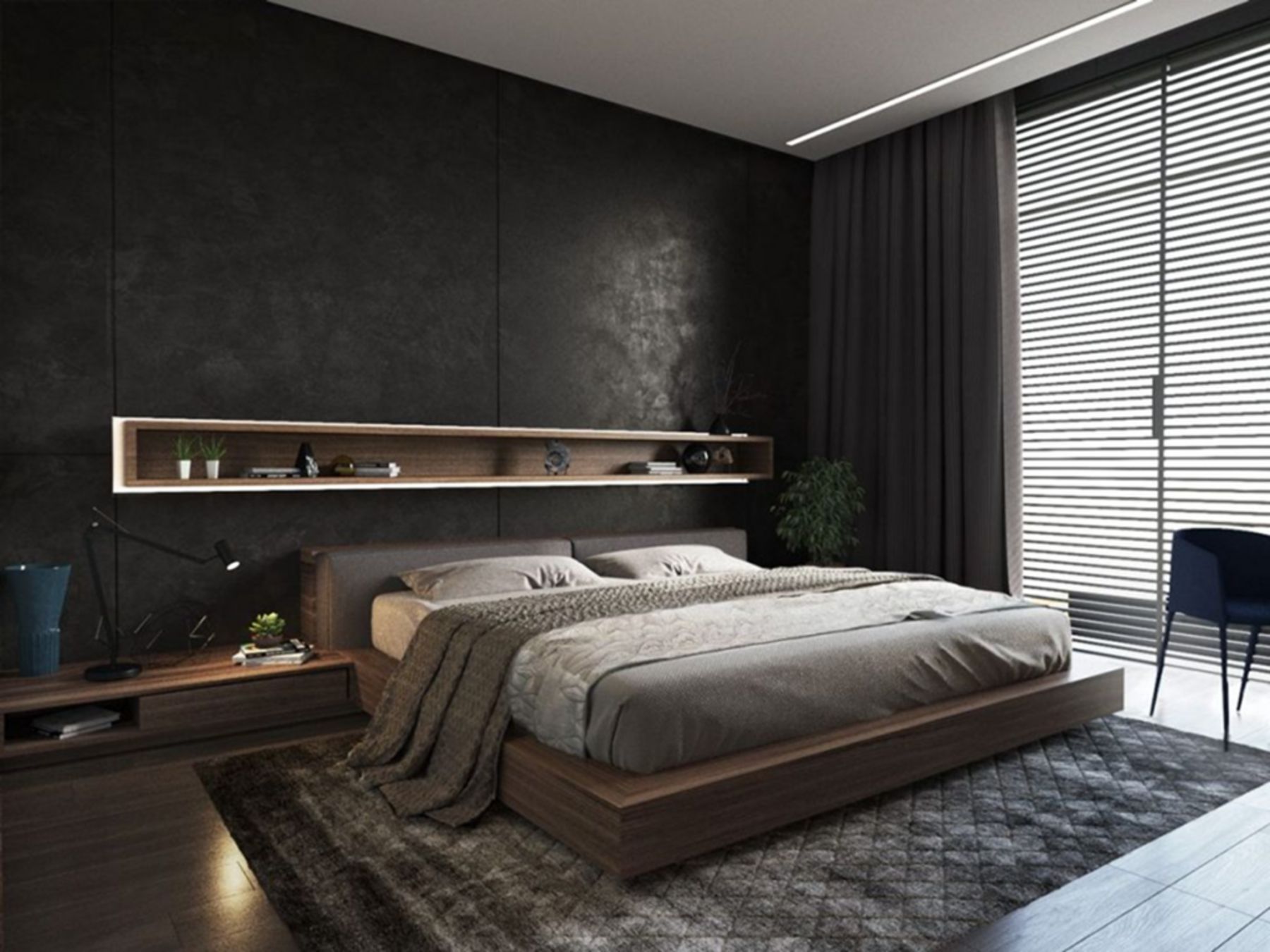 You can never go wrong with minimalism. That's what I love about it. You'll adore the minimalist design style if you believe the "less is more" in life and that simple spaces are relaxing. The key thing is that to create room for functional, necessary, and relaxing design components, a minimalist decorating style removes most ornate trim, busy patterns, and wild color palettes. Also, it looks very elegant too.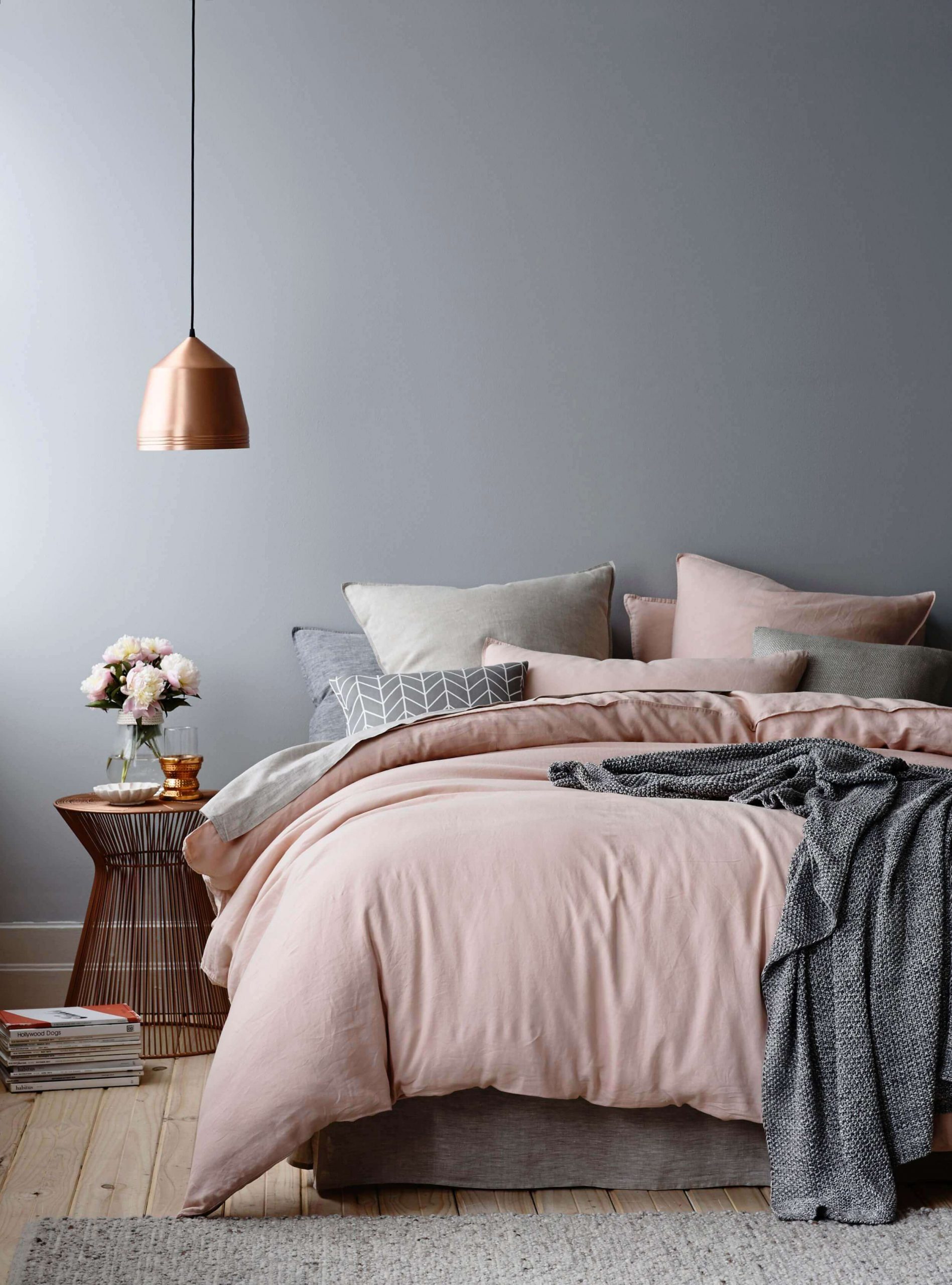 The Scandinavian style is perhaps the most balanced one because it focuses on simplicity, minimalism, and functionality but without sacrificing beauty. Every object has its dedicated place in the room so there is a lack of clutter. Scandinavian winters are long, so it is no surprise that Scandinavian homes are dominated by bright colors to make up for the lack of daylight. The furniture is simple and elegant, usually made of natural wood in light shades such as birch or beech.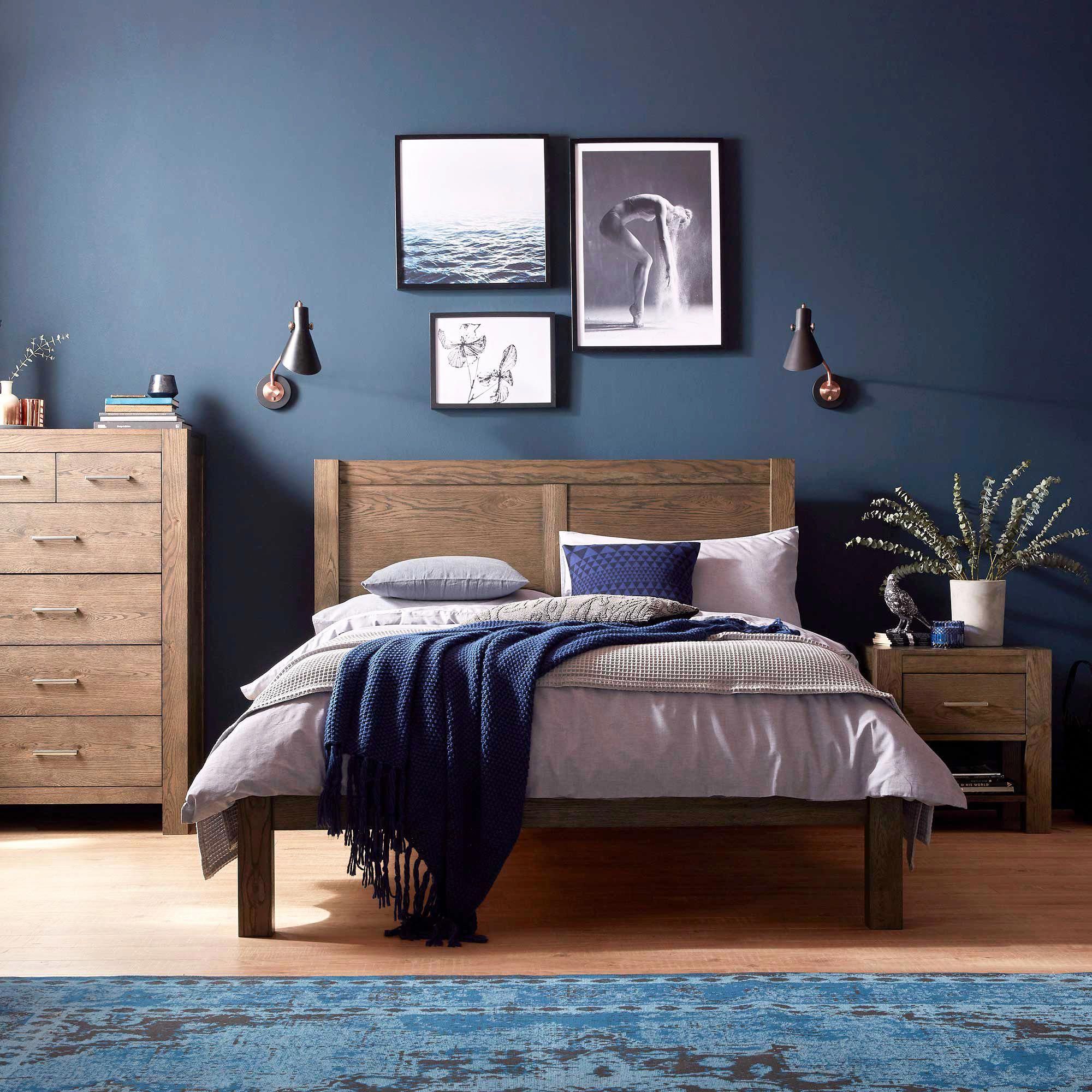 Lately, some Scandinavians do not just stick to non-invasive and calmer colors but started using bolder colors and since we all love this style, we decided to recommend you a Scandinavian style bedroom with darker colors. Darker colors are masculine and look more serious and elegant. Here we have the perfect combination of oak plywood and navy blue.
Sleek Brown Tones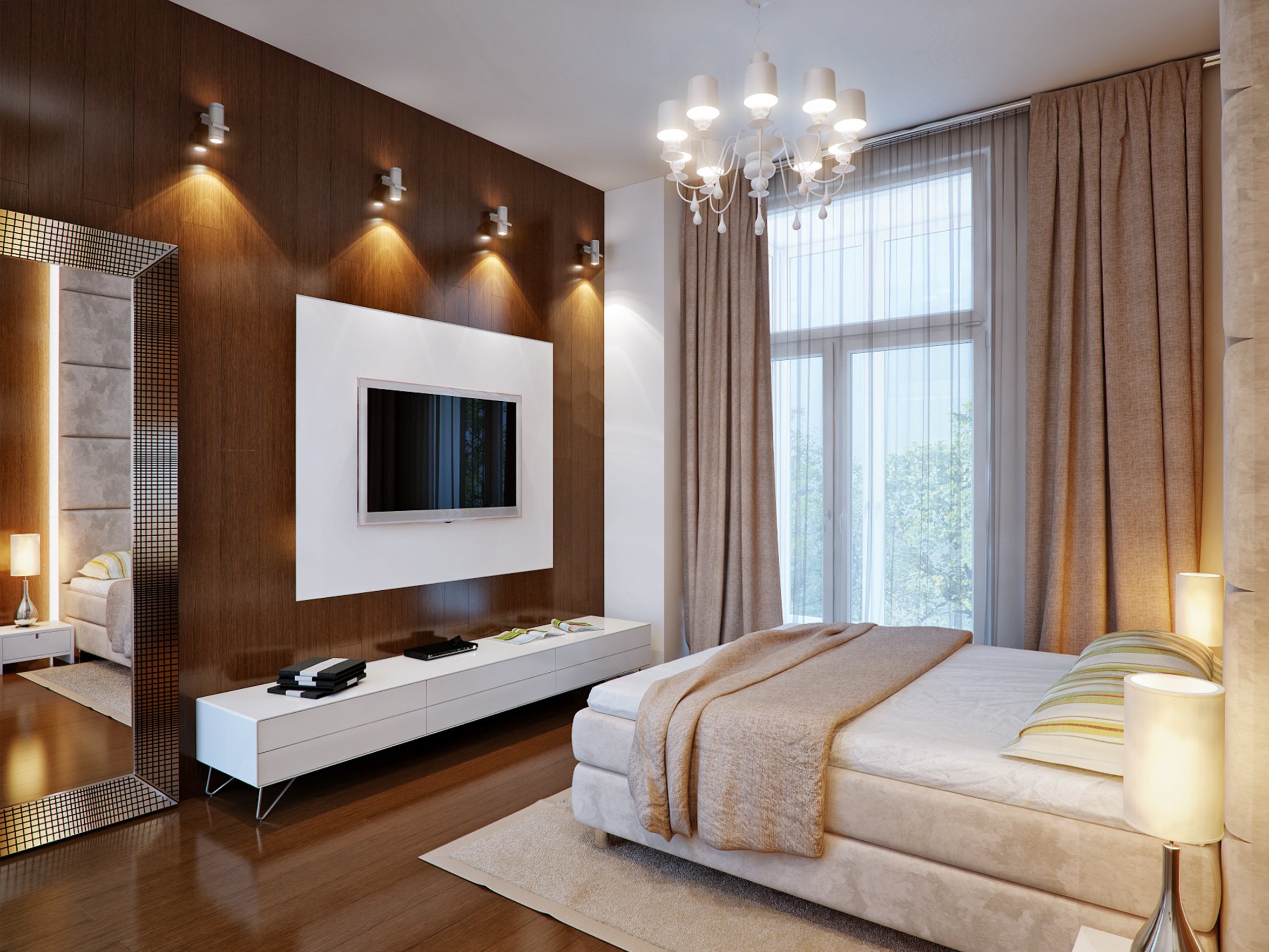 Brown elements are most often used in bedroom design and you can play with the shades of brown to create an elegant, masculine, and stylish bedroom. The brown it's a warm color thus color creates a relaxing and soothing atmosphere. Experts believe that people living in big and noisy cities associate brown shades with nature and the earth in the subconscious therefore it creates a calming effect on the inner state of the person.
Vintage Bedroom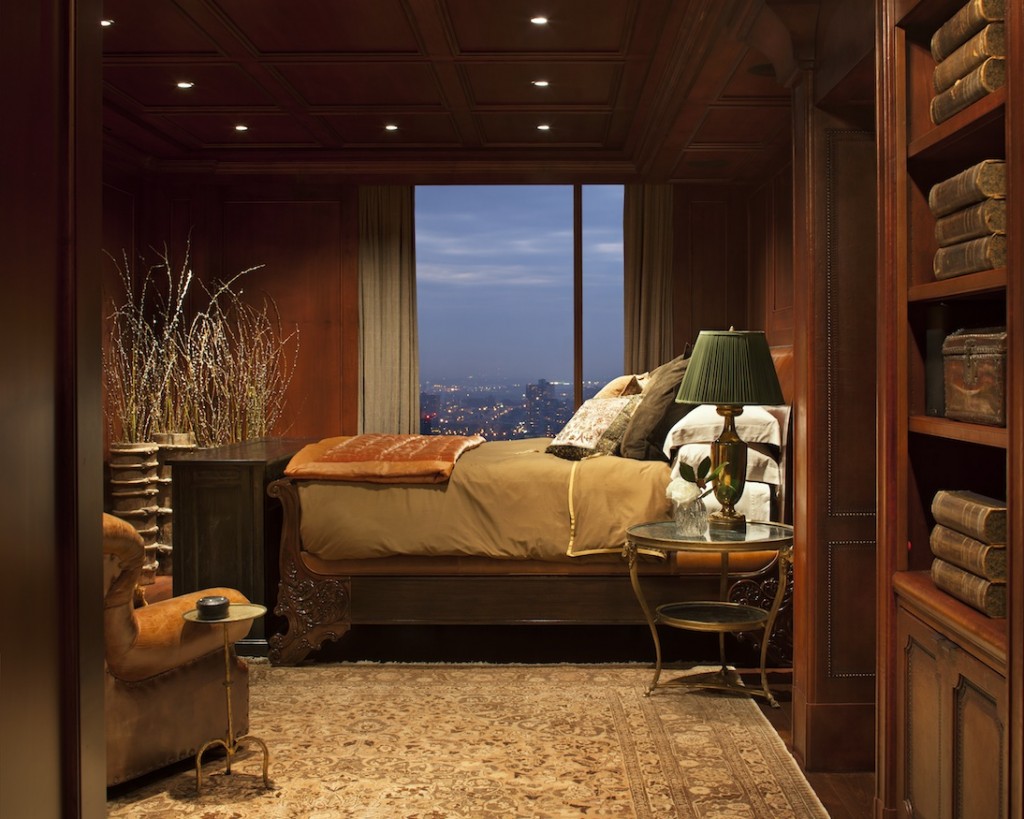 A vintage bedroom with dark brown tones and dimly lit lights is the perfect room for you if you want to go old school all the way. It's so masculine, James Bond-like bedroom since it's made of the finest wood materials.
Young Adult Bedroom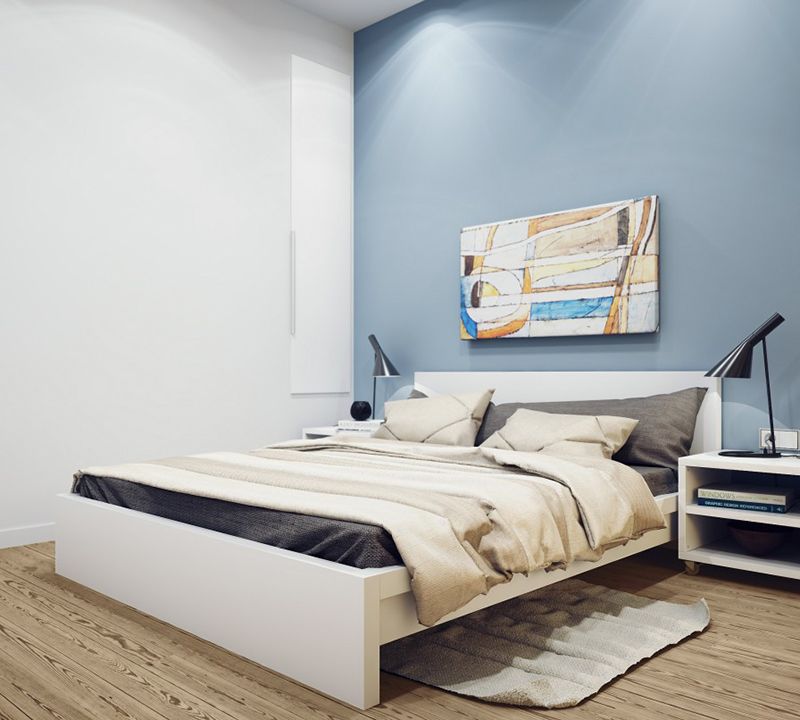 We shouldn't exclude young adults too. Young adults are in that period when they become more independent. It's a time where you say goodbye to your teenage bedroom and start to think seriously about designing your living place. So, we want something that looks energetic and cozy, yet serious and elegant. Here, we can play with the colors of the walls, but brighter pastel colors will be the best option, along with a bed made of bright-colored materials and interesting artwork to spice up the space.
Contemporary Dark and Bright Combination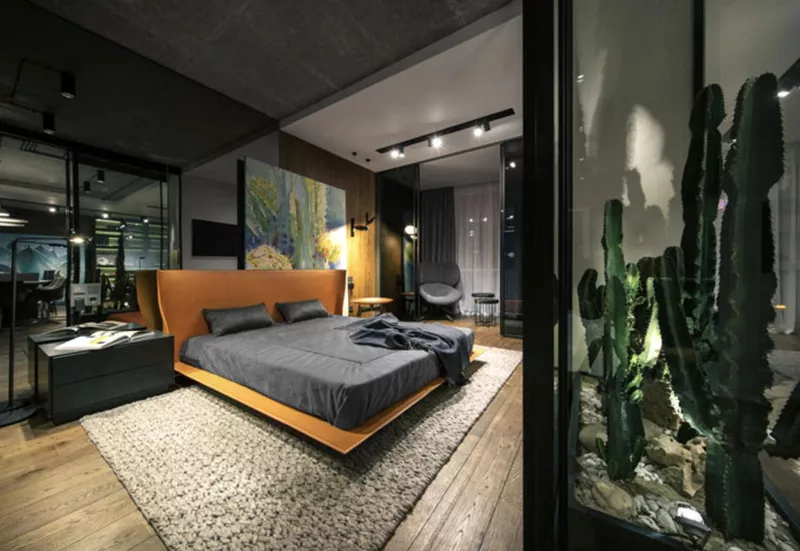 So far we have realized that we should not be afraid of colors if we want to achieve a masculine look. The orange and green complement the room's grey tones beautifully, and the pastel artwork adds an unexpected but delightful visual treat.
Art Deco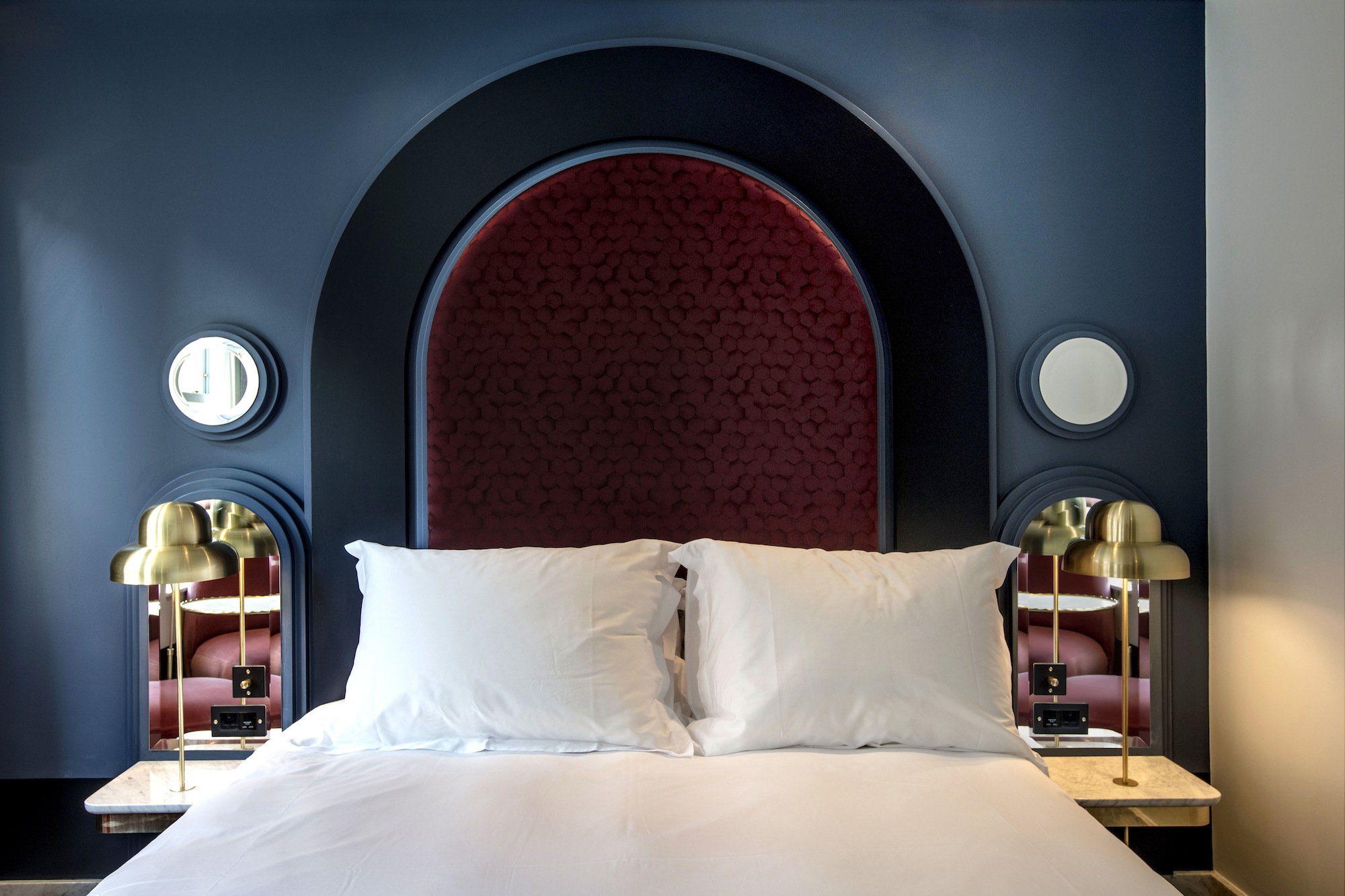 The lavishness of the Roaring Twenties' Art Deco has always been considered a luxurious, Gatsbian design, which is perfect for men. If you are fond of Art Deco, here is the main thing you should consider: geometric modernism is a full-on play. In this bedroom, in particular, the sensuous mood created by the round shapes and curves (which are some of the characteristics of Art Deco design) makes the room look sleek and elegant.
Cosy Green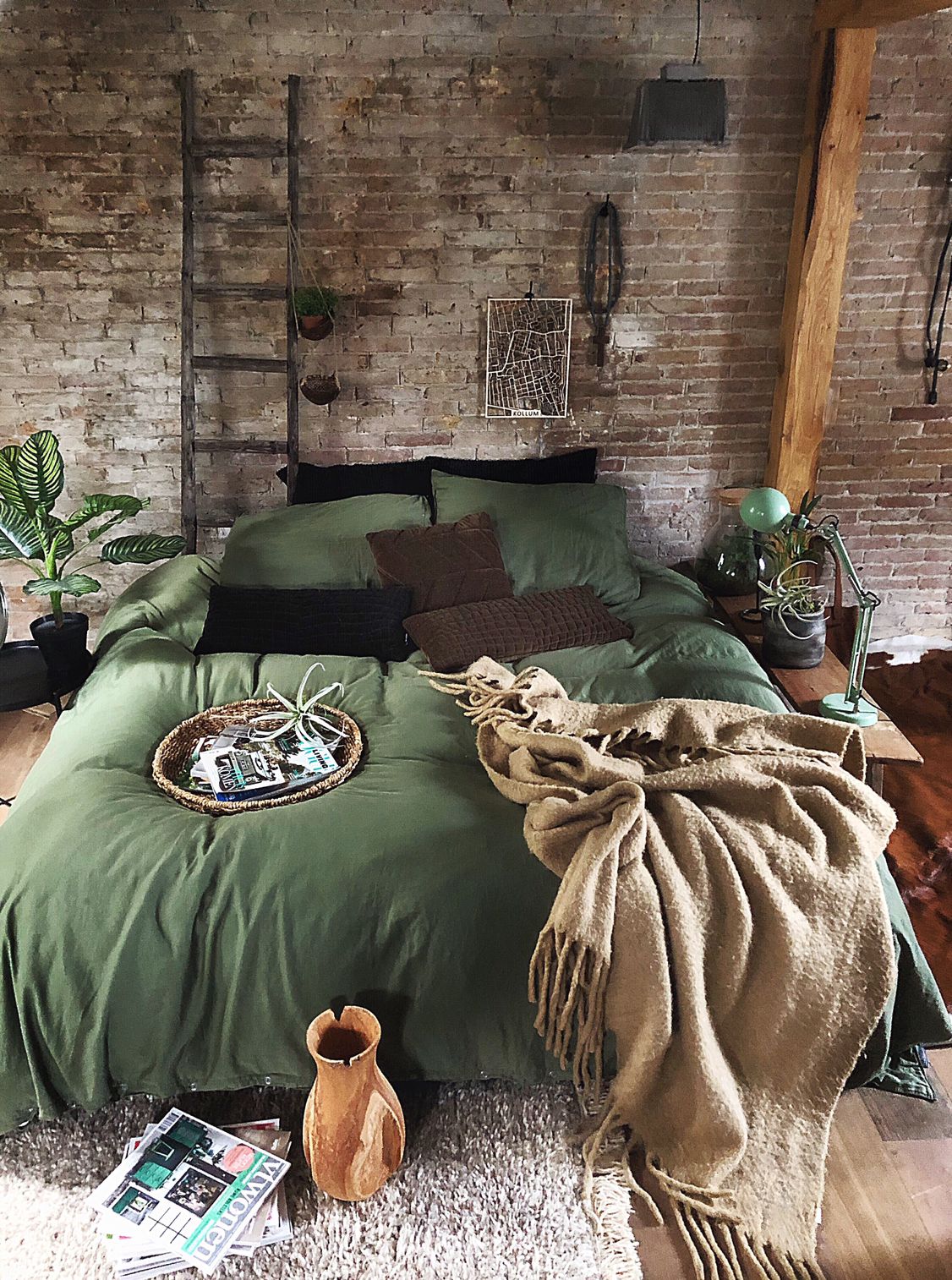 They say that green is the most relaxing color to look at, so why not use it for designing a cozy bedroom? When used right, it can add a mellow, delicate touch to any room. It's especially well-suited to a bedroom, where it may be both peaceful and energizing at the same time.
Bright Coastal Bedroom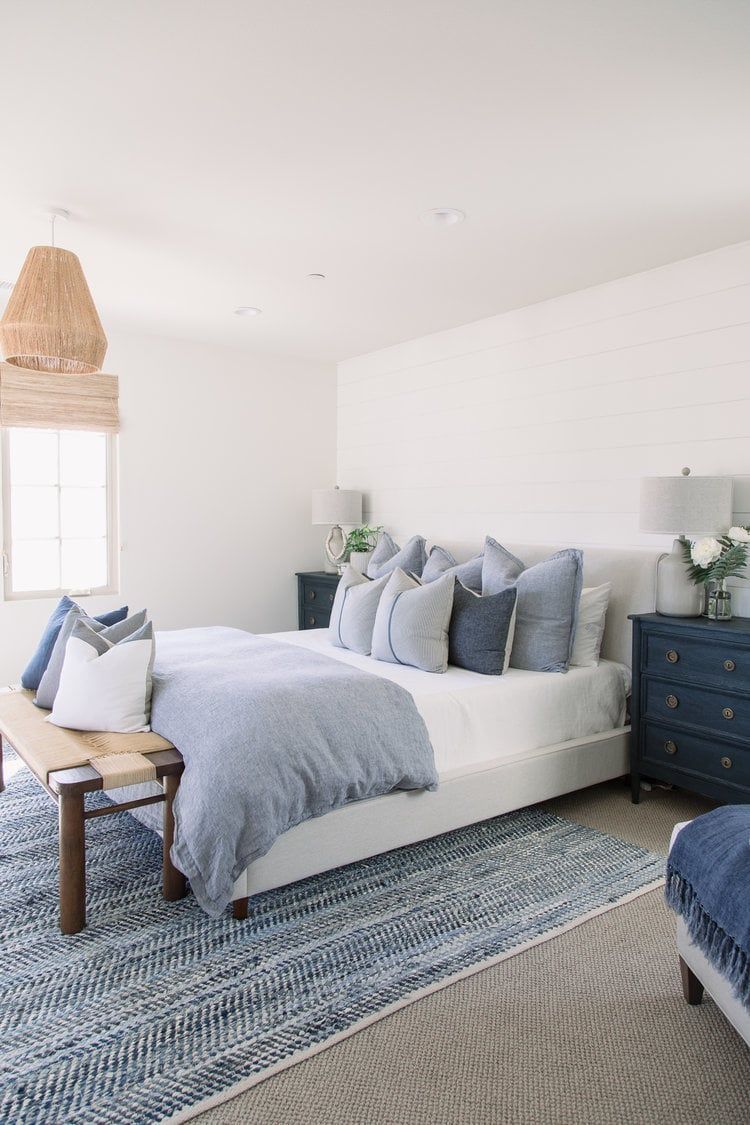 If you have a coastal apartment, always use the bright colors of summer. For example, experiment with different shades of blue. Add [illows of lighter and darker colors, layered together resembling sea waves, on a white bed or perhaps a bed made of bright-color wood or other material such as plywood. Use natural materials like linen for your bedsheets and simply enjoy in your airy and bright coastal bedroom.
Dark Hues With Metallics
Dark color schemes work well in more masculine rooms, but the trick to making the room more appealing is to match dark colors with warmer tones and metallics to avoid gloominess.
All Black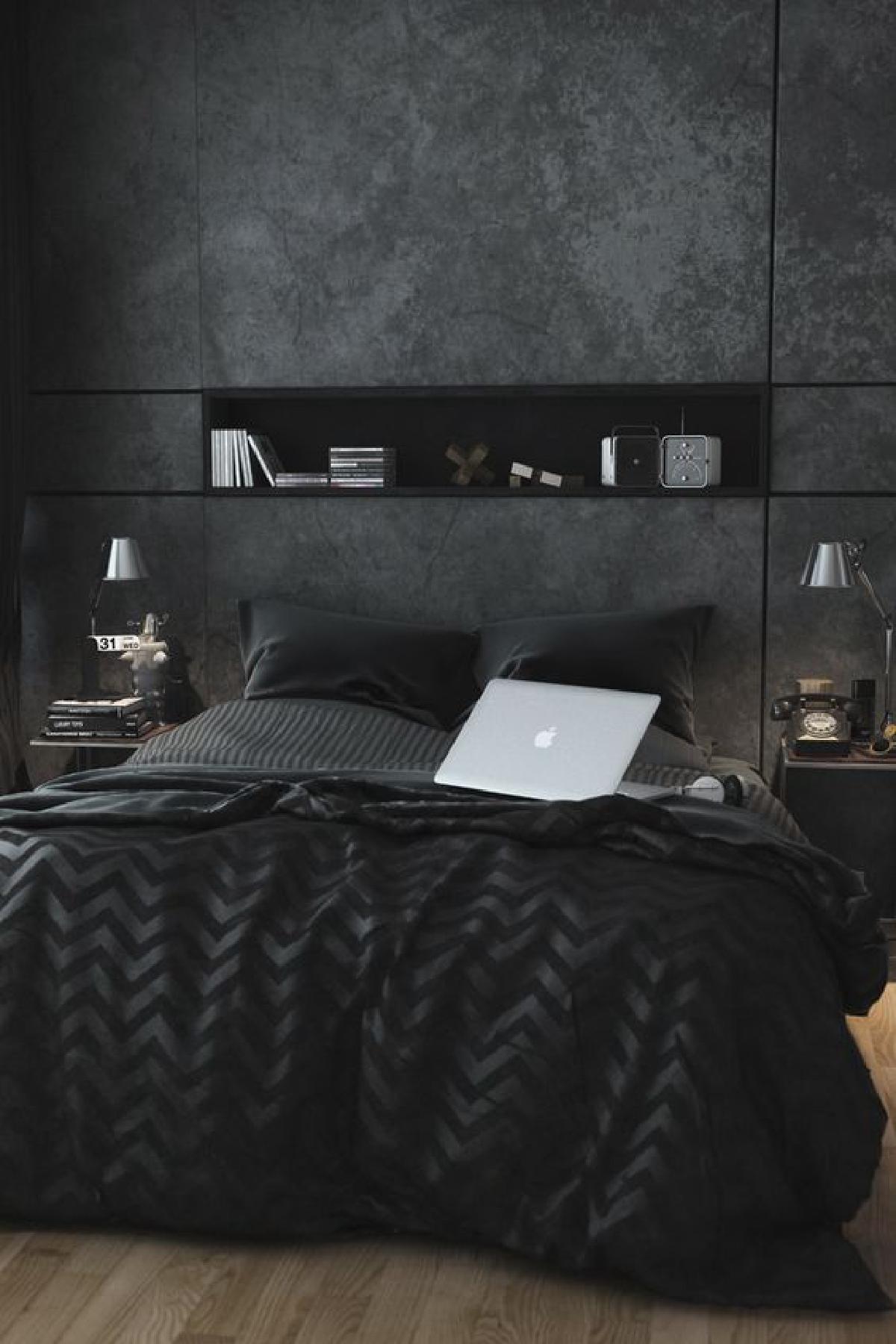 We had to recommend an all-black bedroom. It screams manliness. The key thing here is that dark hues and dim lighting help create a peaceful atmosphere in the bedroom.
Canopy Bed In A Spacious Bedroom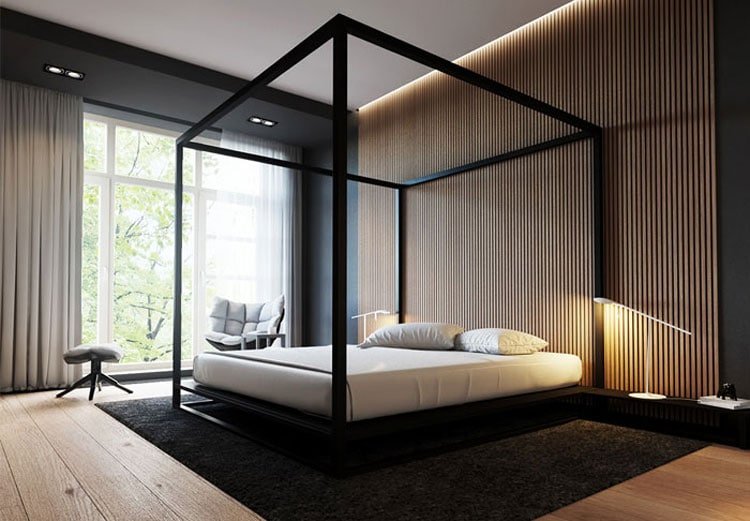 A canopy bed is perfect for a spacious bedroom and it should be the centerpiece of your bedroom. Avoid eye-catching elements and keep things simple with the colors and shades.
Small Cosy Bedroom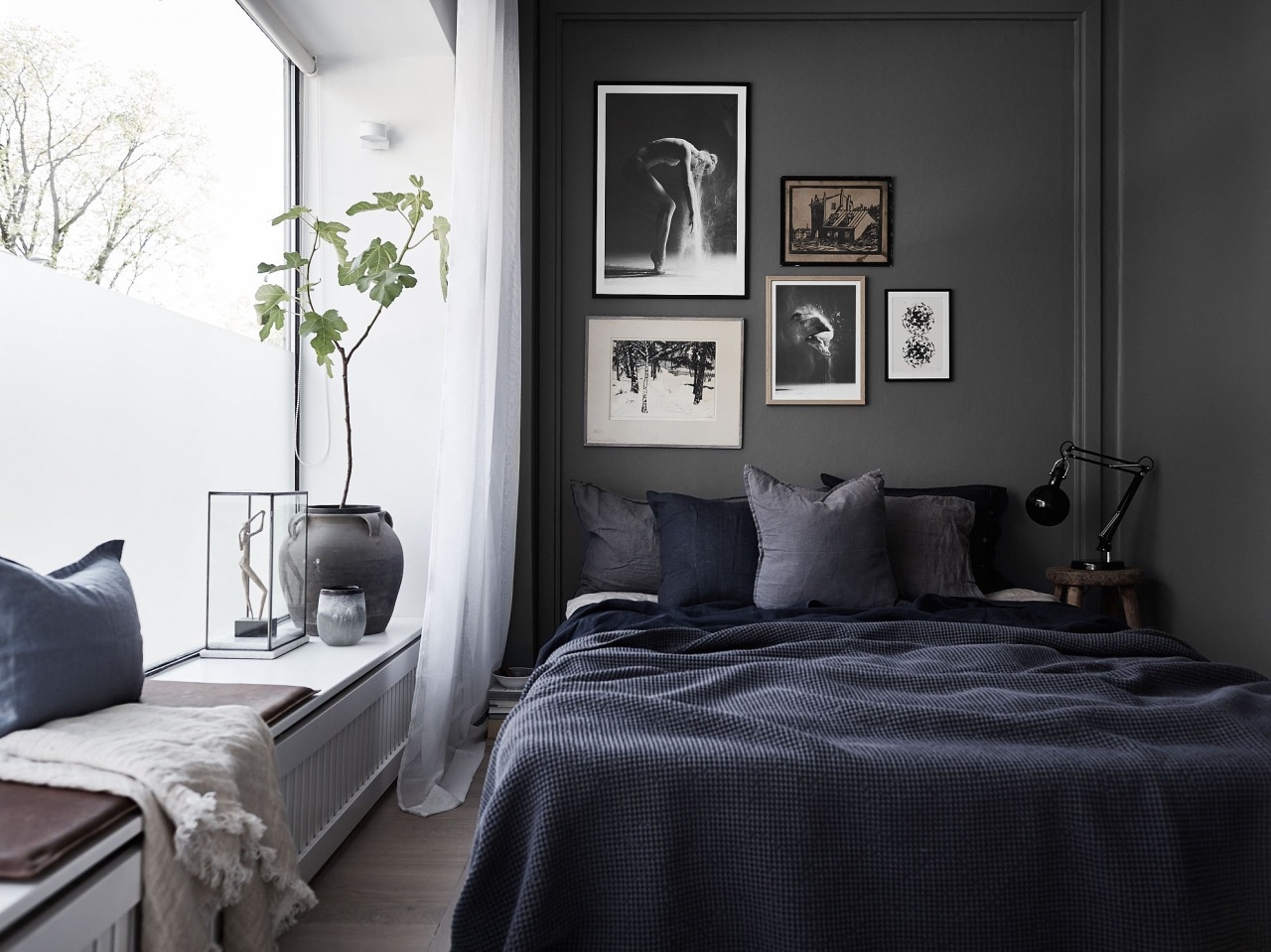 Small bedrooms can sometimes turn the best because they are such small spaces, but small often means cozy. For a small masculine bedroom, we chose a dark gray bedroom with navy bedsheets and white elements near the window to brighten up the room.
Shades Of Grey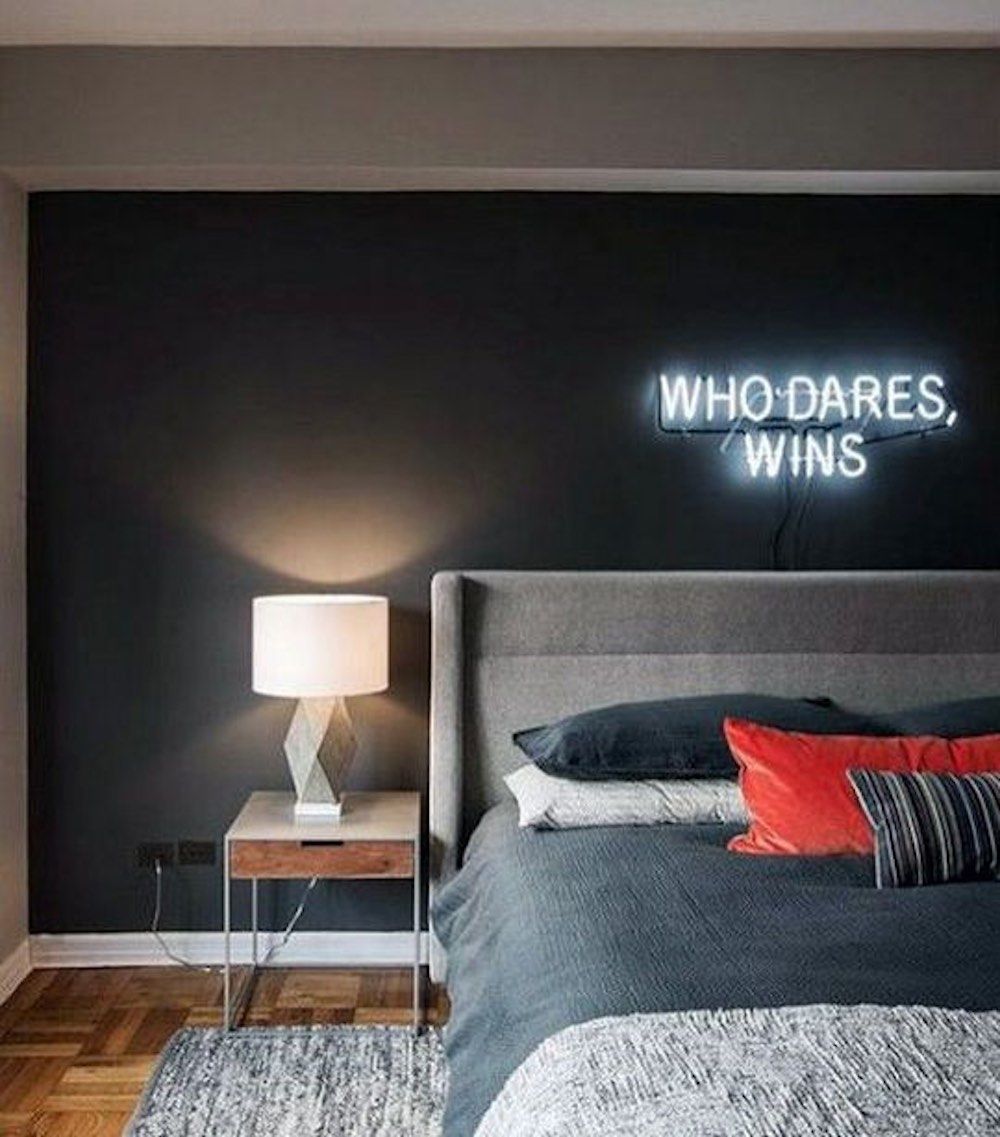 You can never go wrong with grey as well, but when it comes to grey, there's a think line between gloominess and sophistication. Therefore we recommend playing with different shades of gray. To spice up the gray walls, adding neon signs is a great idea.
Edgy Industrial Style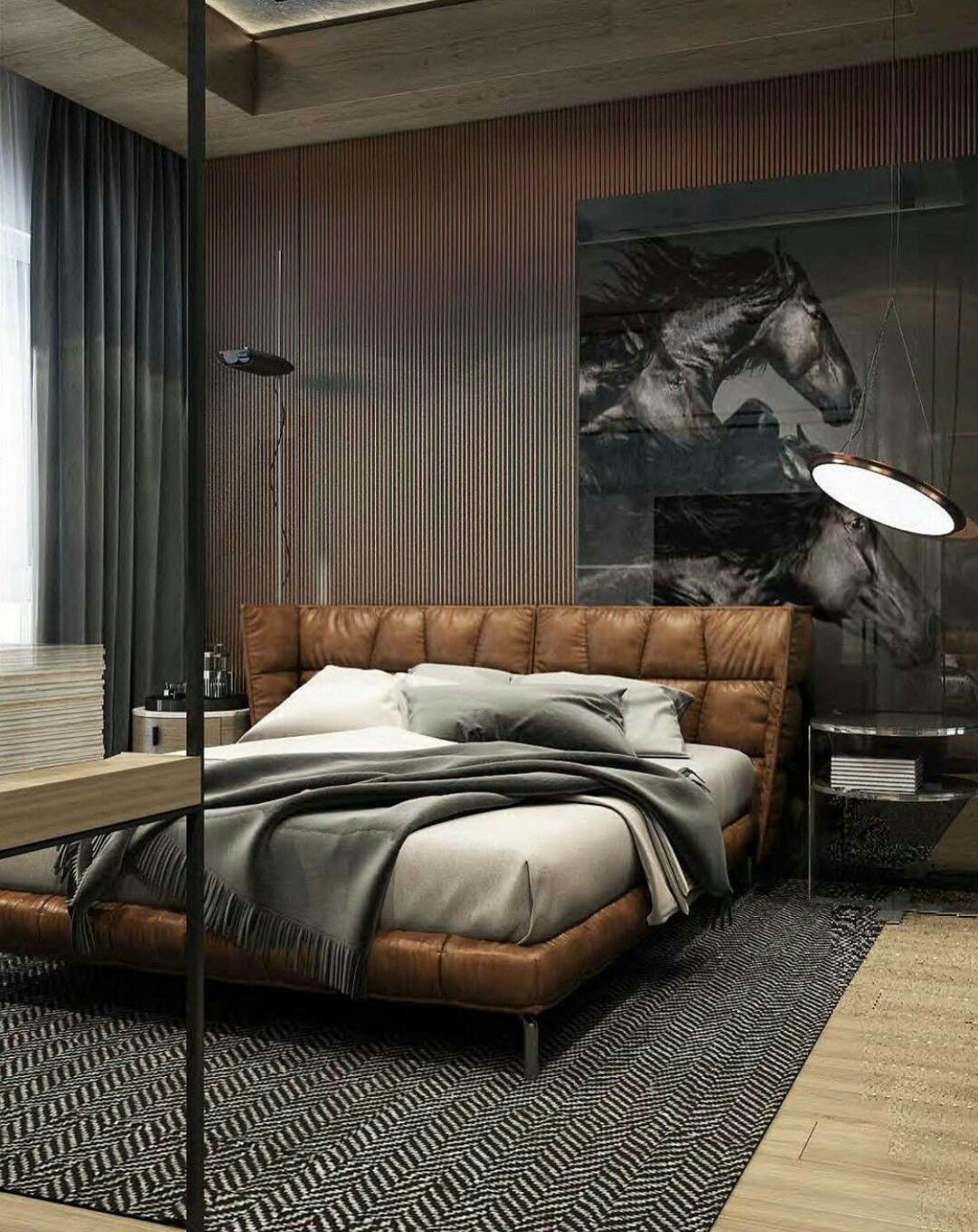 The main focus of industrial design is to combine rough and natural materials with clean and streamlined furnishings and decor. When designing your bedroom, remember to make it feel open and airy, to serve as a showcase for everything related to industry and fabrication.
Summer Surf Style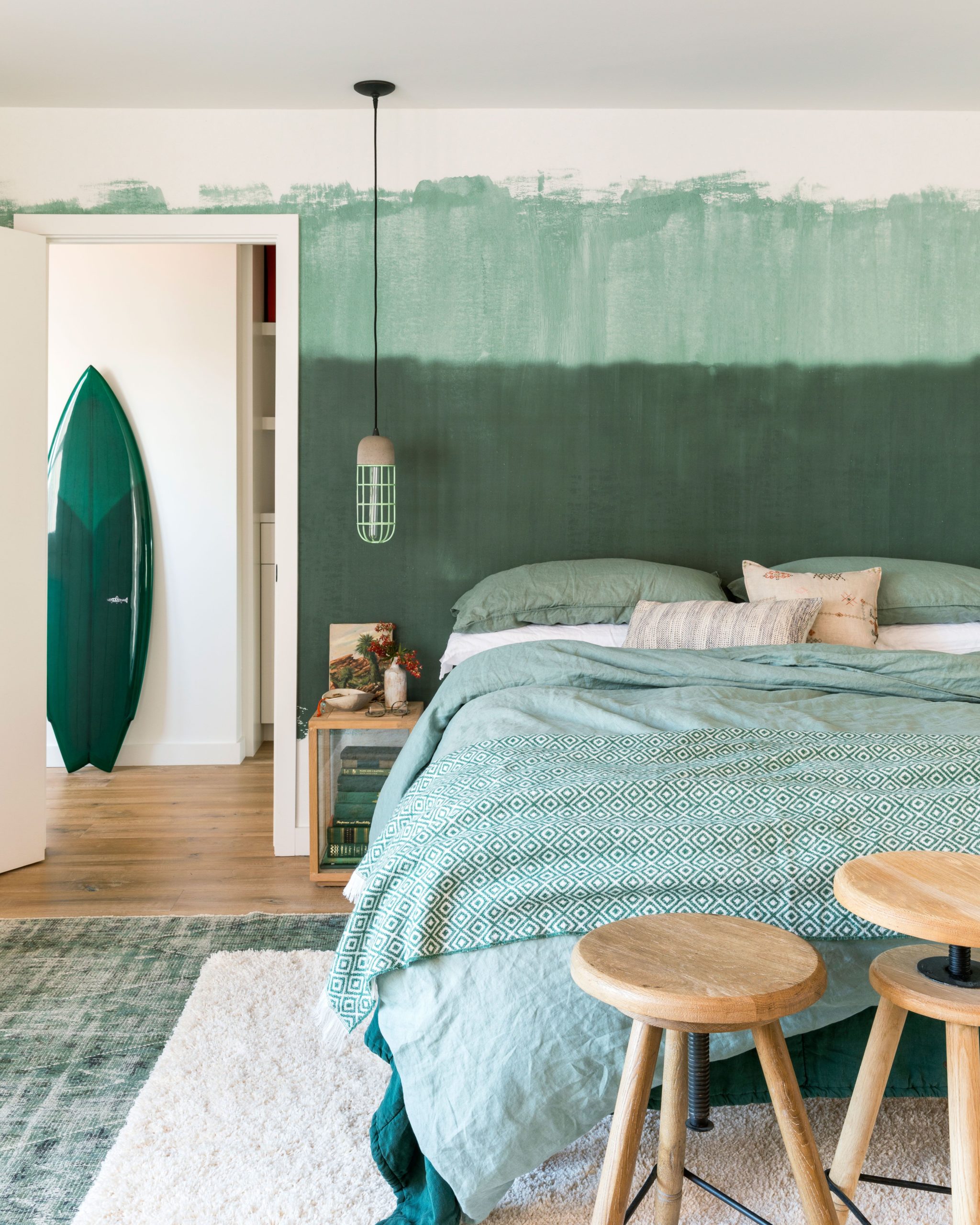 Modern surf style is effortless and elegantly modest, and you don't have to live on the beach to pull it off. The main thing about nailing this style is no cramping or crowded spaces and bright colors, always.
Two-Level Bedroom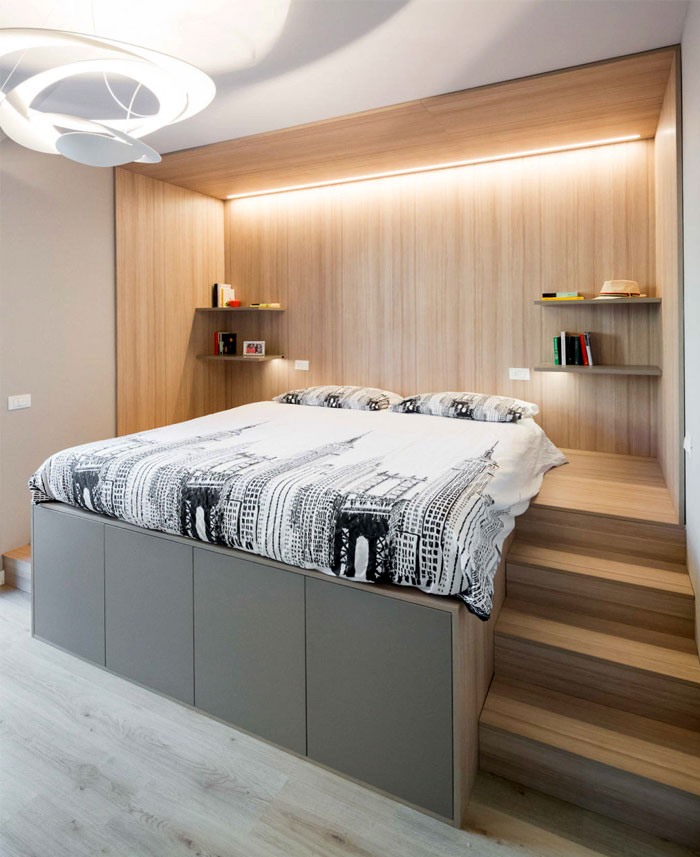 Another great idea for small apartments. Traditional bed frames don't appeal to you? This is a unique bedroom concept that you don't see that often. It has a high platform for a bed that requires climbing some stairs to reach. This gave the room a completely new look and gave it the sensation of two different living rooms in a compact space. The top is for sleeping, while the bottom is for everything else.
Attic Bedroom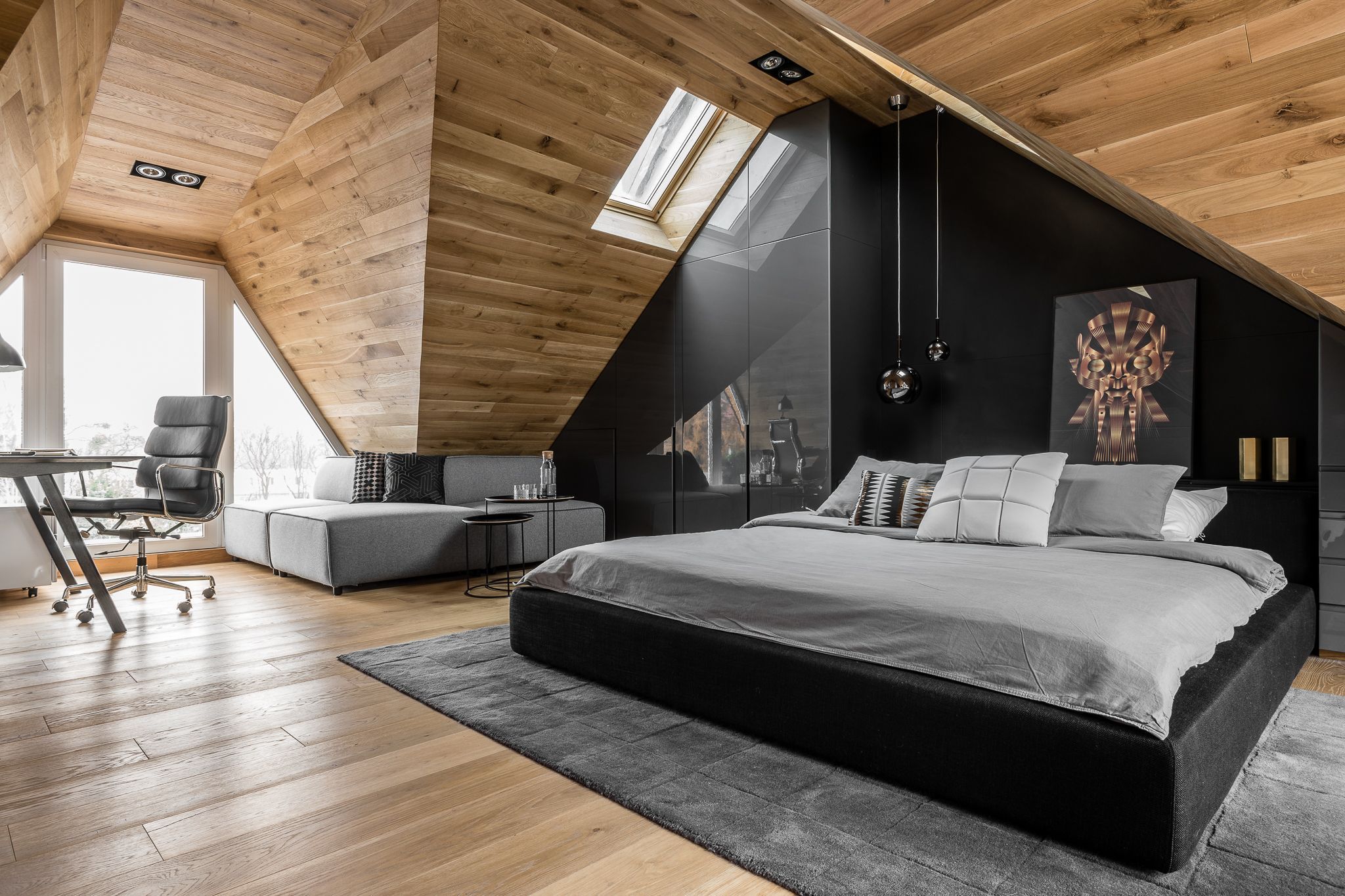 Converting your attic into a bedroom is a brilliant idea. Attics have always looked romantic and cozy. They are quite different from ordinary bedrooms, so if you have an attic, use them! Here's an example for designing: high wood panels and floor combined with a dark extra large bed to contrast.
We hope we've inspired you and showed you that designing a men's bedroom can be very interesting and fun. Don't let yourself be led by the stereotypes and express your creativity. Think outside the box and enjoy your newly designed bedroom the way you like it.