One of the longest-running and most influential international styles in the history of visual arts – Art Deco, has left a lasting mark on architecture, interior and furniture design, industrial, graphic design, and fashion. It originated in France, just before the First World War, and from there it spread to the whole of Europe, and then to America. In the 1930s, during the Great Depression, the style was somewhat changed, with the introduction of new materials. At the beginning of the Second World War, his domination ended with the appearance of functional artistic styles.
This inspiring decorative style intended to emphasize the rich way of life through massive and luxurious objects, which were different for that time due to their modern look. Elegant and luxurious furniture were symbols of wealth and sophistication. Regarding interior design, the art deco style was characterized by luxurious and bulky furniture with bold geometric lines, and at the same time corner edges. At first glance, the appearance of the interior leaves a strong and bold impression. The interior is oriented more towards functionality than aesthetics, which is why there was no excessive pickiness, decoration, and romantic elements in the design.
Today, the key elements of art deco have an impact on modern interior design, especially on those designers who want to mix styles and get an interesting final product with a mix of old and new styles, which is still to some extent debatable. The sweeping statements of geometry, symmetry, and metallics are reminding us of the Great Gatsby-esque design, with a sleek and lustrous patina delivering the ultimate in opulence. And today's take on updated art deco is undeniably lively and modern, making for a unique look. For ideas, we've put together a useful guide that includes all you need to know about mastering the look. So, let's see how this style fits into the modern look of today's homes and how you can use it to your advantage to get a sophisticated look in your home.
Emerald Bathroom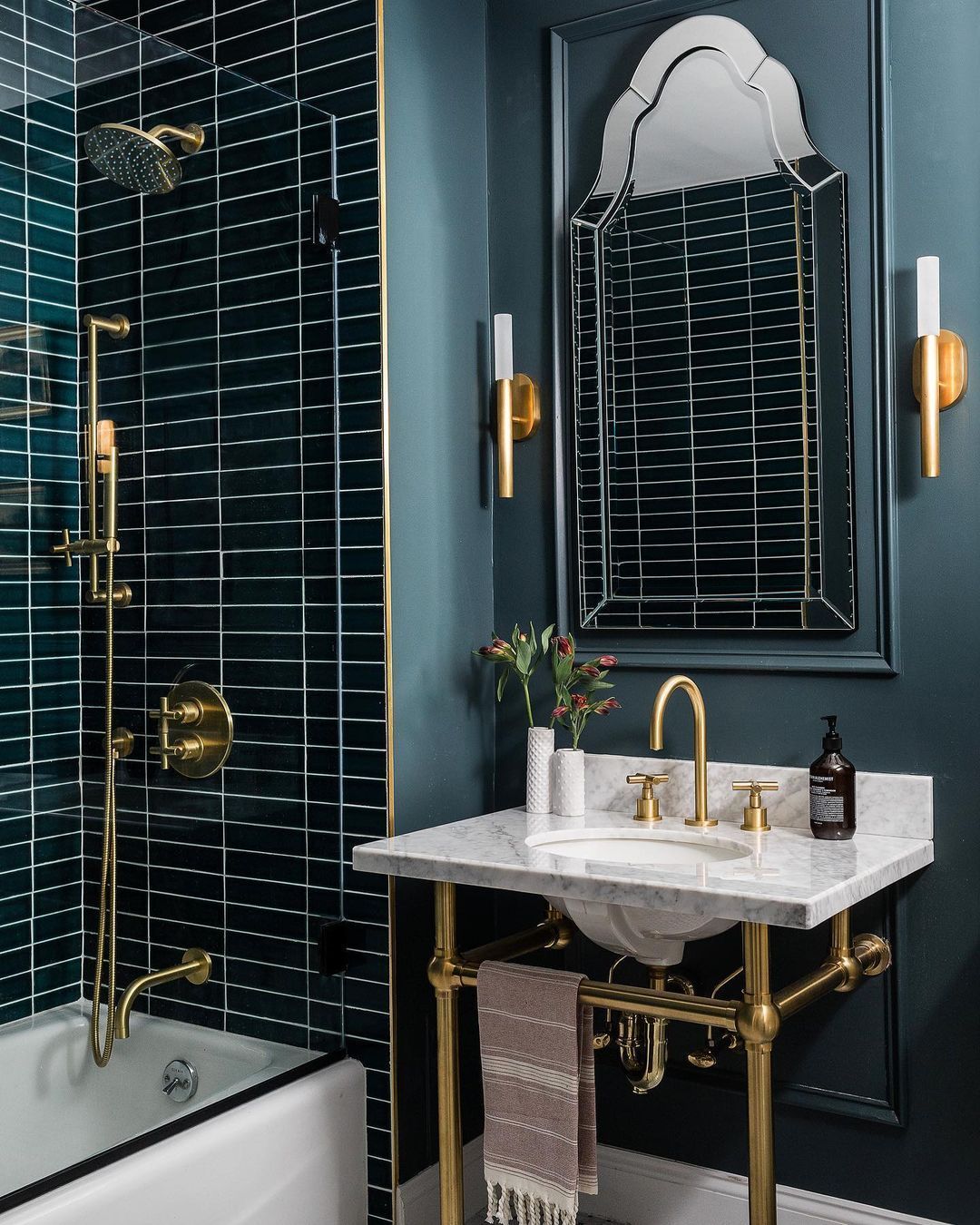 The style is recognizable by its expressive and striking colors, with the use of a lot of contrast. Bright colors with deep shades were represented, however, emerald is perhaps the most prominent color in the art deco design, primarily because it has always been considered an exotic, luxurious color.
Brass Elements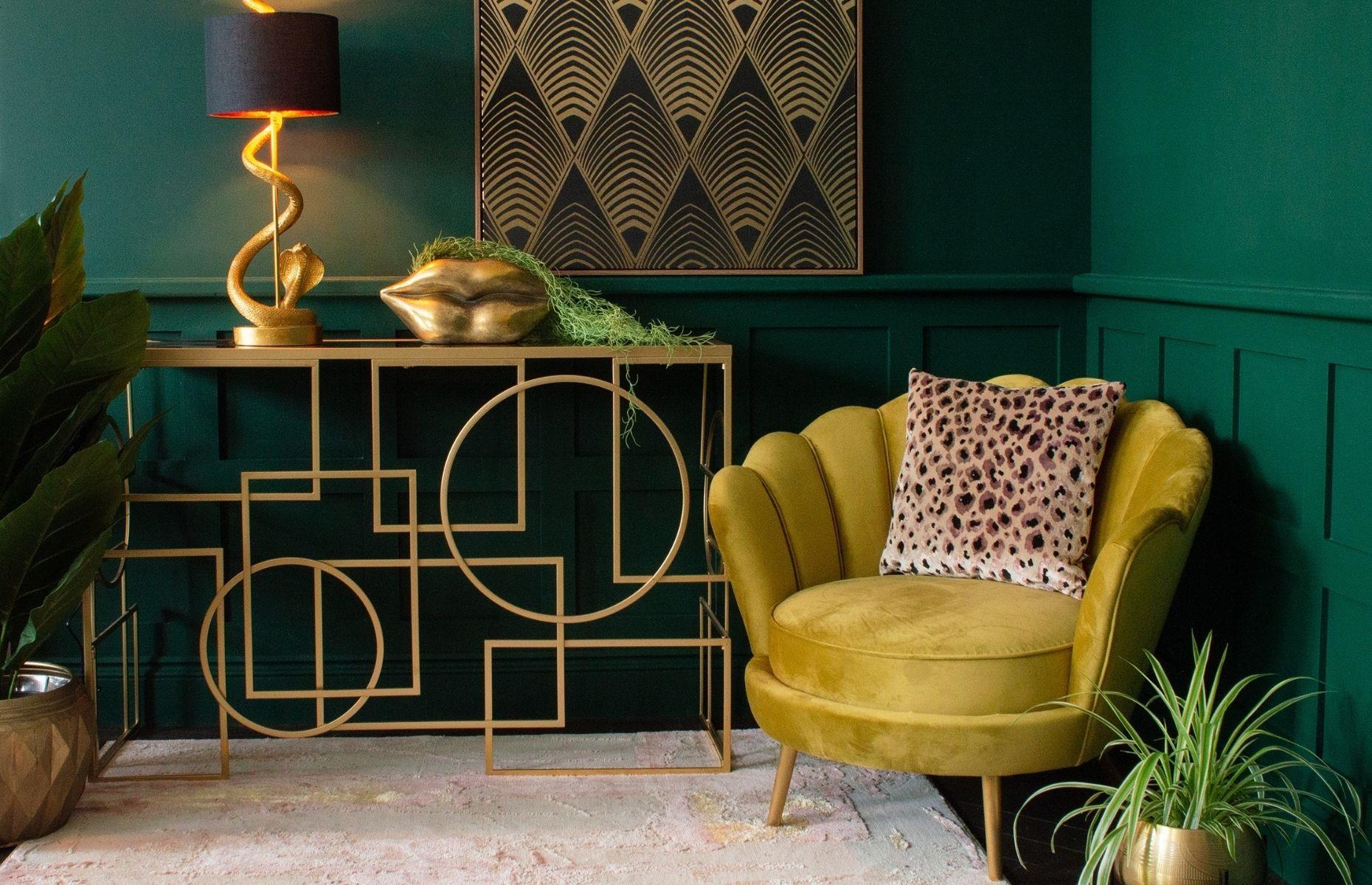 Introducing metallic, particularly brass, elements is one approach to obtain a taste for the style or to begin making a design transition. Gatsby, welcome to the twenty-first century. One way to incorporate brass elements into your house in small doses, especially if you aren't convinced that brass is back, is to weave metallic objects into your home in modest quantities. Make one of your knickknacks brass if you have a shelf full of them. Do you want to try something a little more daring? Larger brass pieces, such as coffee tables and seats, are another option.
Luxurious Materials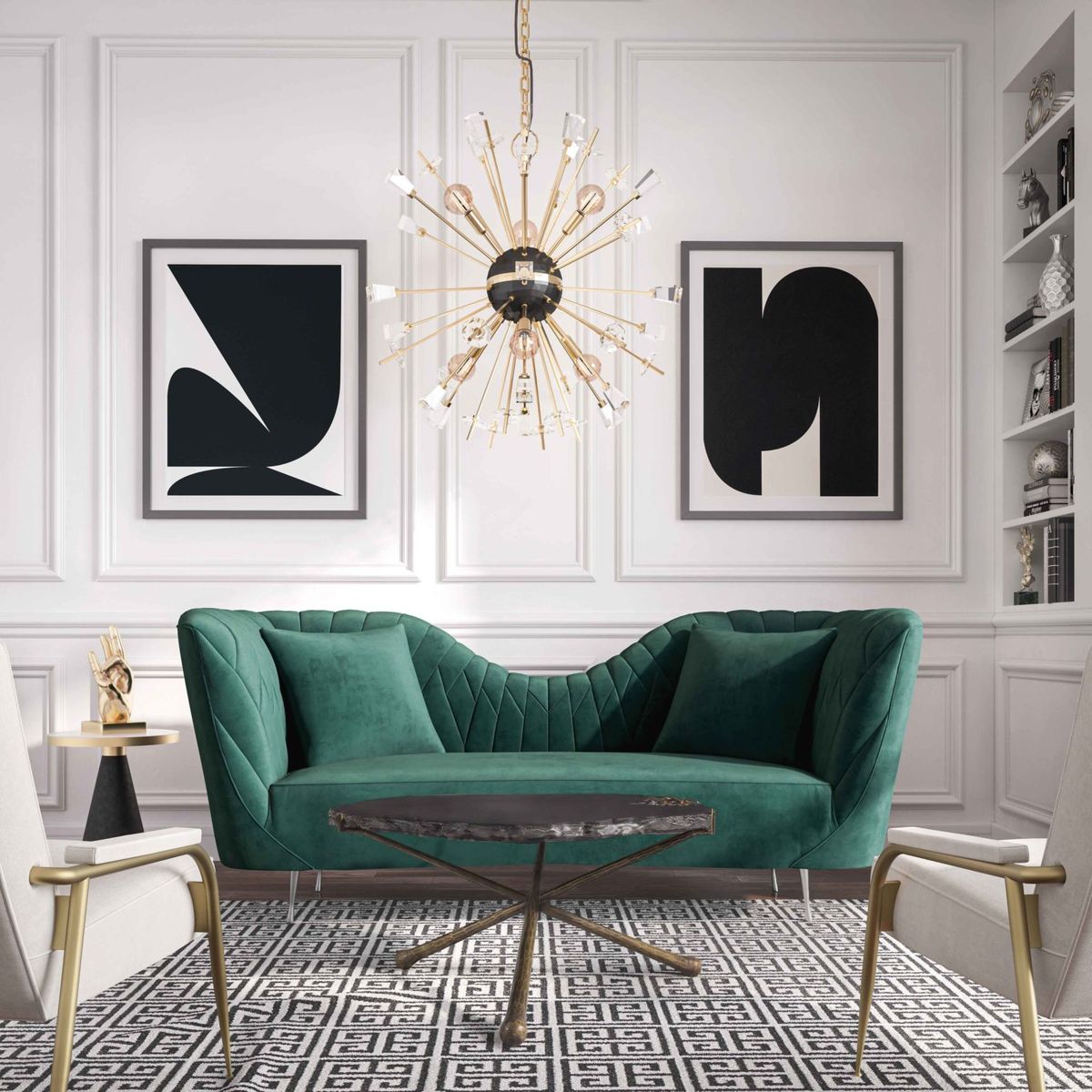 Art Deco style is associated with the use of marble, stainless steel, brass, chrome, glass, ceramics, lacquered items, decorated wooden accessories, hard, and resistant synthetic plastic. Polished metal and varnish were used to create mirror-like surfaces, along with glass. Luxurious materials are the main feature of a true Art Deco design.
Eclectic Meets Art Deco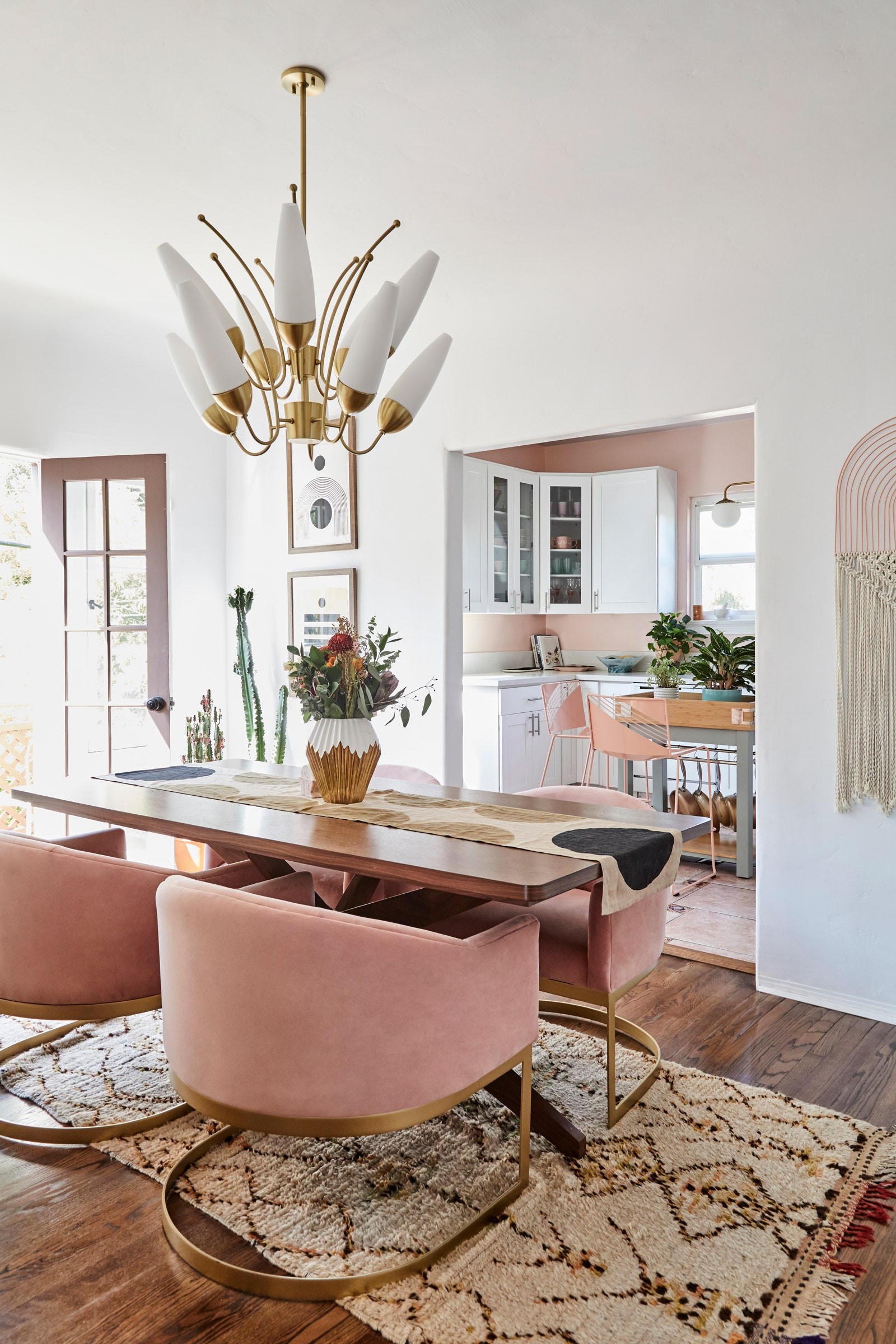 You can easily incorporate art deco in eclectic design if you need that sophisticated note in your home. As we can see from the example above, the chandelier and the chair-legs are made of brass with pastel colors that brighten up the space even more, along with the natural light coming from the windows. The chairs are famous art deco chairs that you could see literally anywhere in the past.
Natural Motifs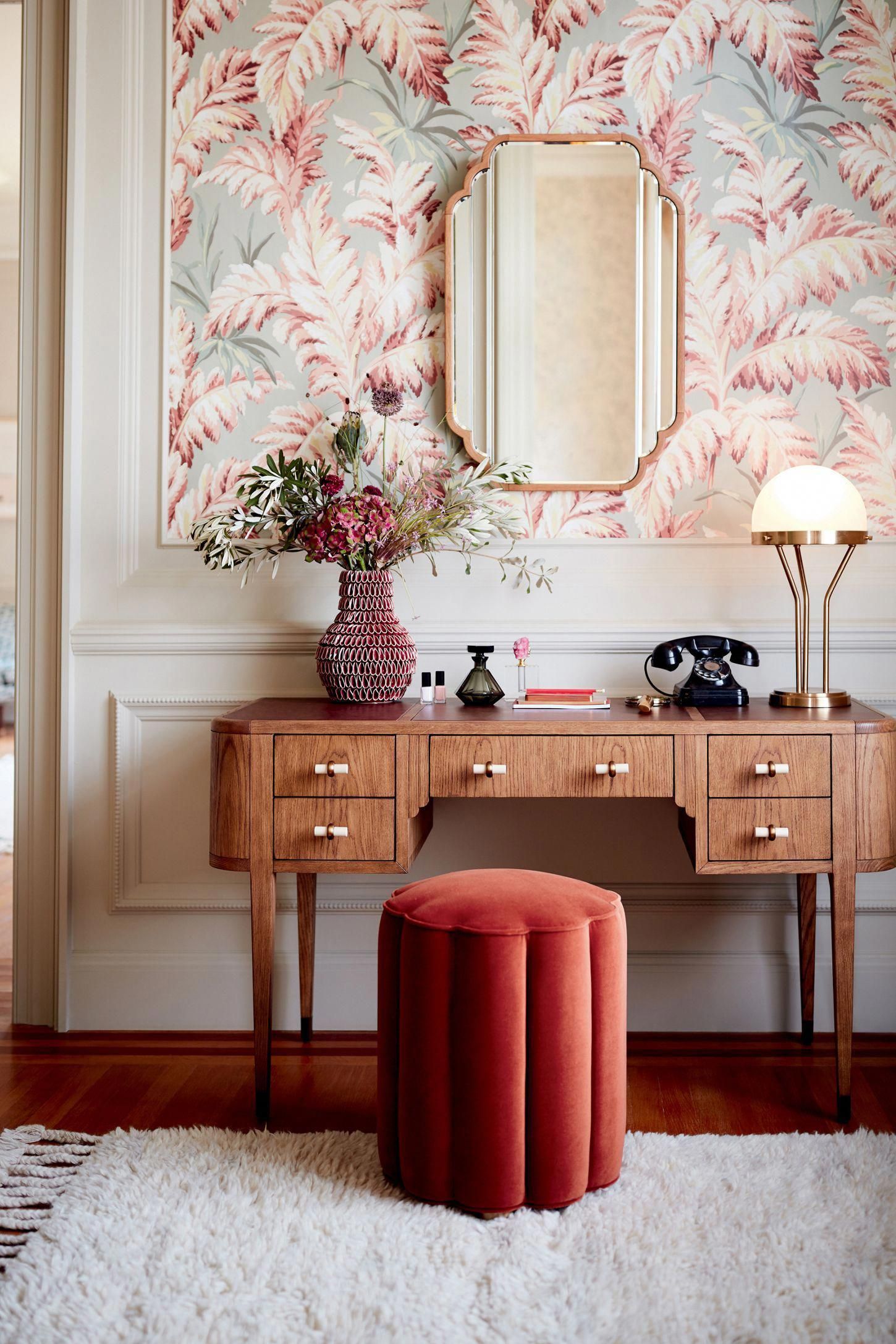 Although art deco's motifs are primarily geometrical, this idea is to blend art deco with the natural motifs of art nouveau. Art Deco uses a variety of materials, but each part of the design is usually given a rich, glossy, or reflecting finish. Wood is either highly polished or given a lacquer finish that gives it an unparalleled shimmer, as in the case with this example.
Statement Wallpaper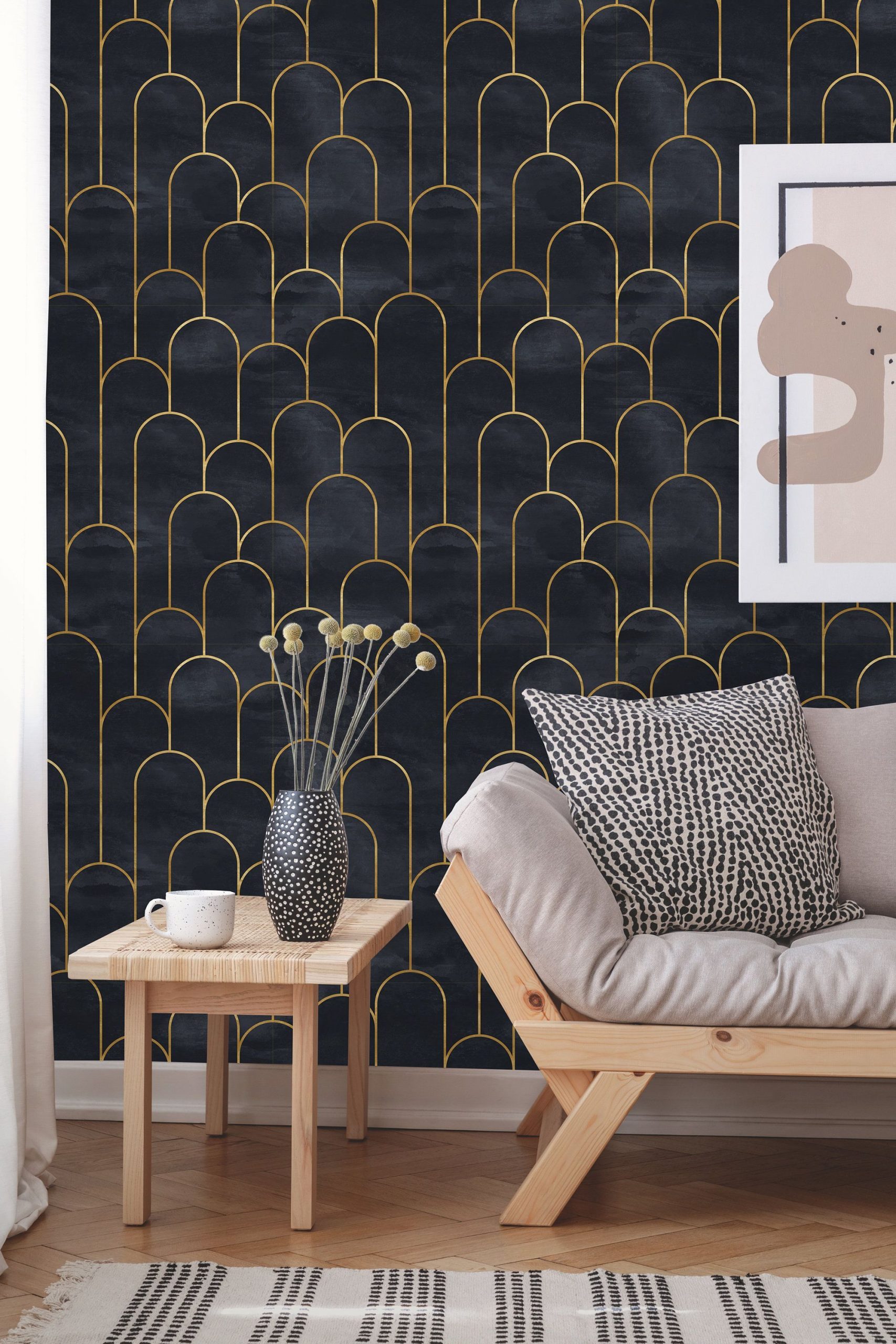 A brilliant gold fan pattern illuminates this dark wallpaper, bringing a touch of old-world drama that we can't get enough of. The sensual Gatsby style.
Bohemian Meets Art Deco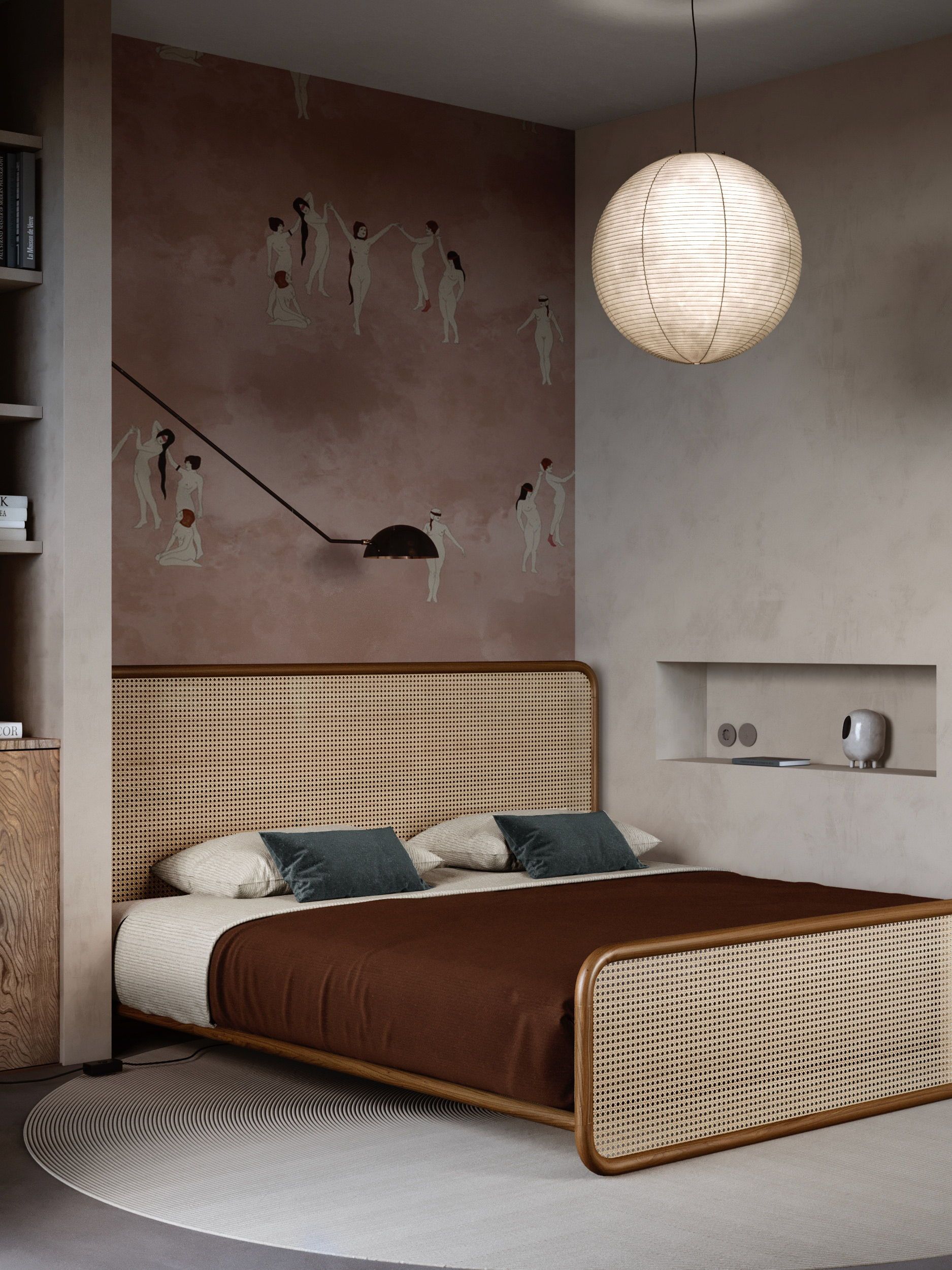 It might be difficult to put a name on your home's style; terms like "Bohemian," "art deco," or even "eclectic" often fall short of capturing the essence and personality of your home, so why not combine them?
Contrasting Colors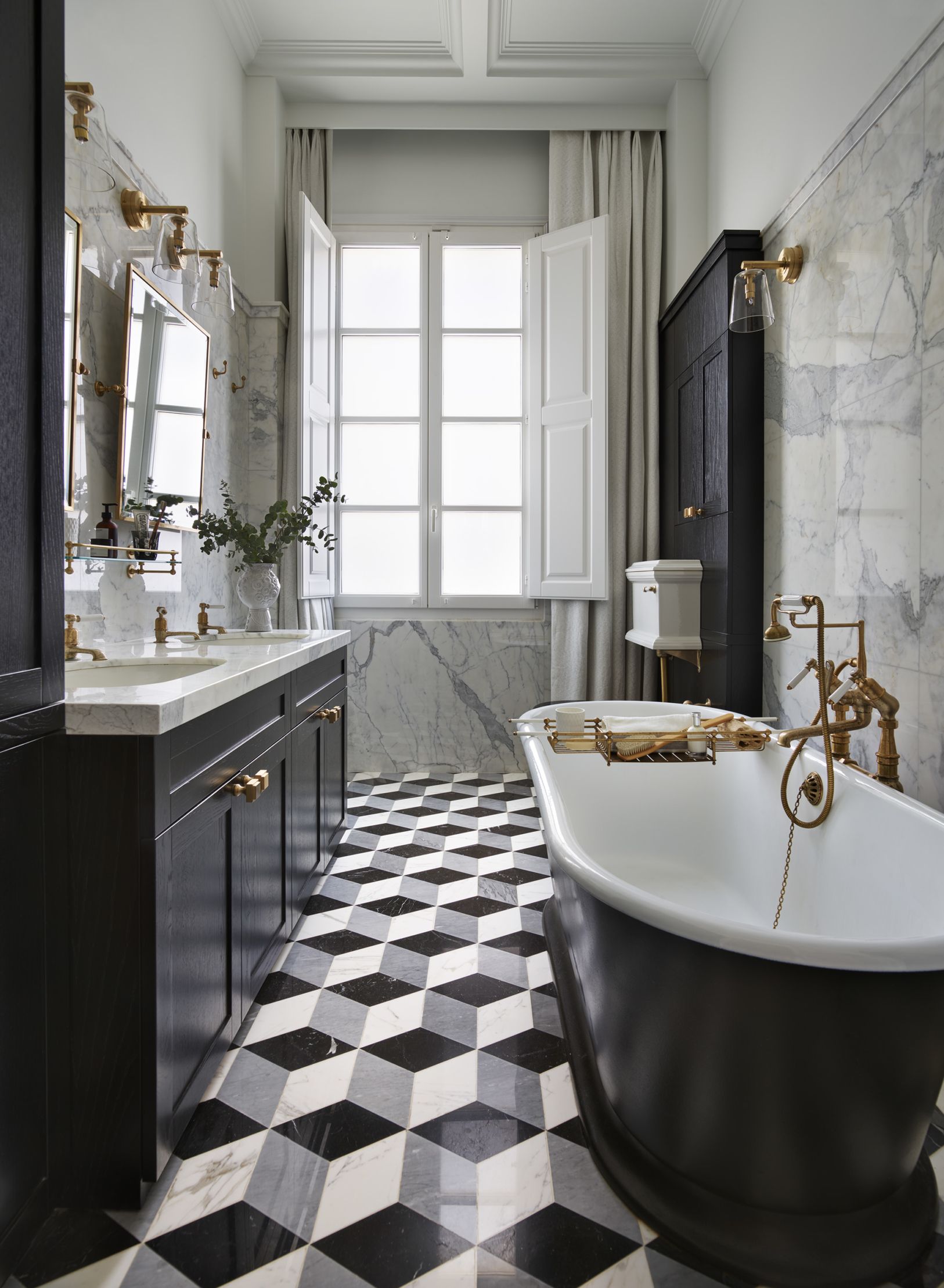 Think big and luxurious to achieve an Art Deco look in your bathroom. This is a wonderful example of an Art Deco-inspired bathroom. The bathroom's Deco atmosphere is enhanced by the double console sink with a marble topper.  Geometric designs were all the rage in the 1920s, as we noted previously. The marble flooring in this room is a contemporary spin on a classic Deco pattern. The vintage tub with brass elements gives that luxurious Deco style, reminiscent of Parisian interior design style from the 1930s.
Monochromatic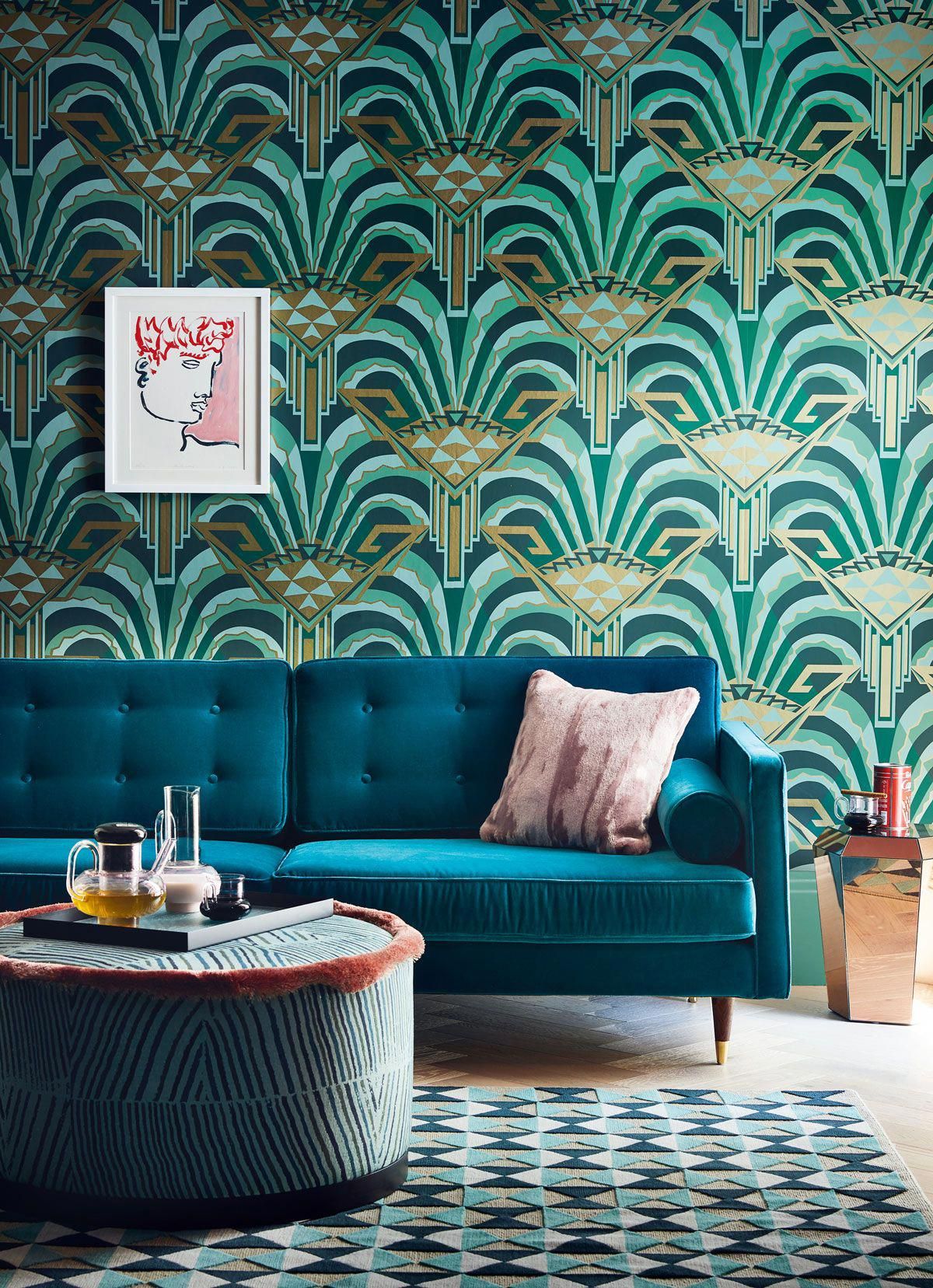 Nothing says "luxury" like sticking to a single color and going with it. This emerald green wallpaper looks very luxurious when coupled with the navy couch and emerald and blue rug.
Chic Art Deco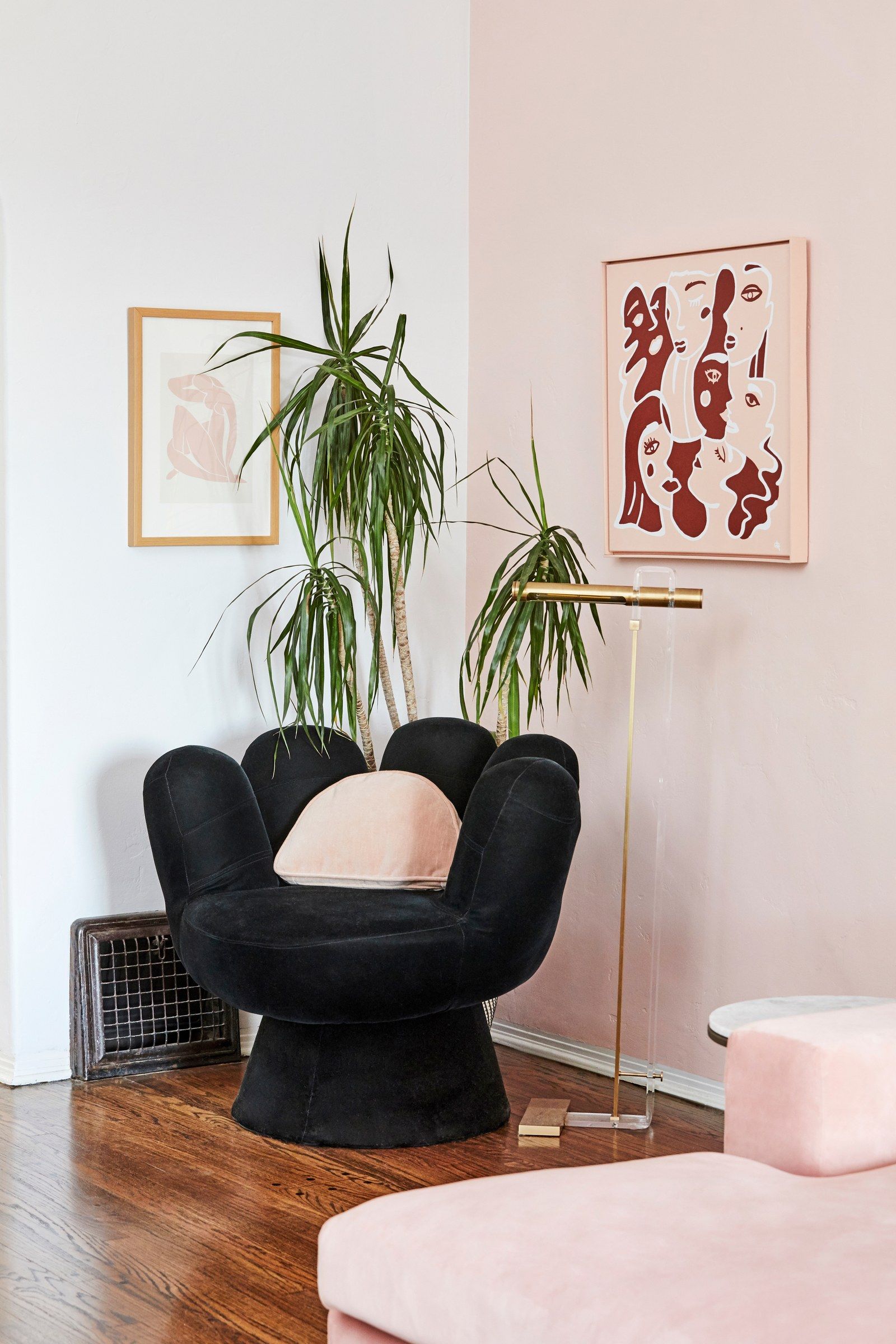 The Art Deco design is a bold and strong one. This room is filled with glam design accents throughout, especially in the choice of materials, as part of a minimalist chic take on Art Deco.
Strong Lines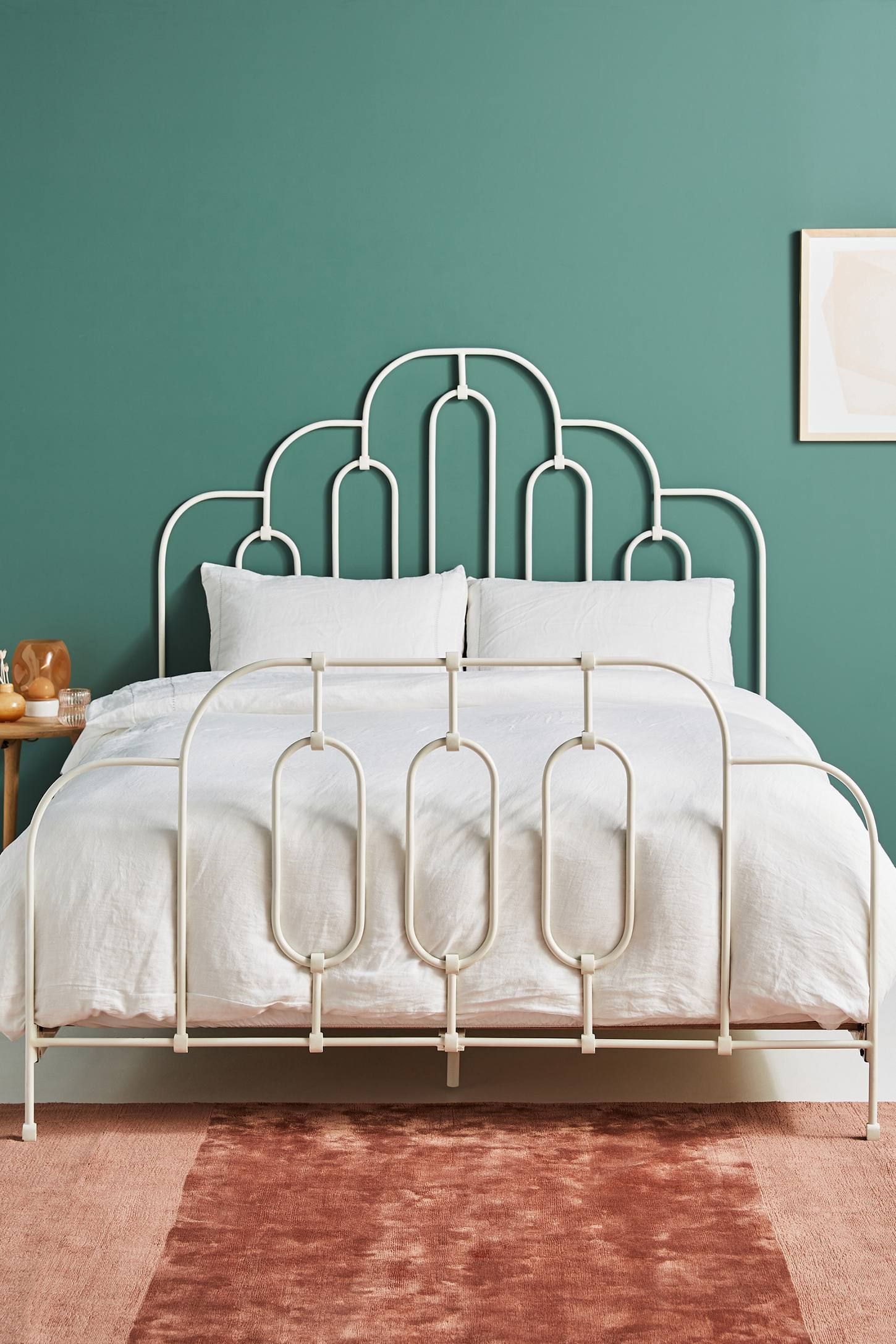 Here's a more minimalistic version of Art Deco design. Shape and texture are more important in this area, which is where the Art Deco elements come into play. The negative space allows the statement pieces to shine with a minimalist approach to styling. However strong lines and dramatic shapes are the characteristics of Art Deco design. This bedroom's headboard is the essence of 1920s interior design, and it's only matched by the amazing pendant light that hangs over it.
Grandeur Furniture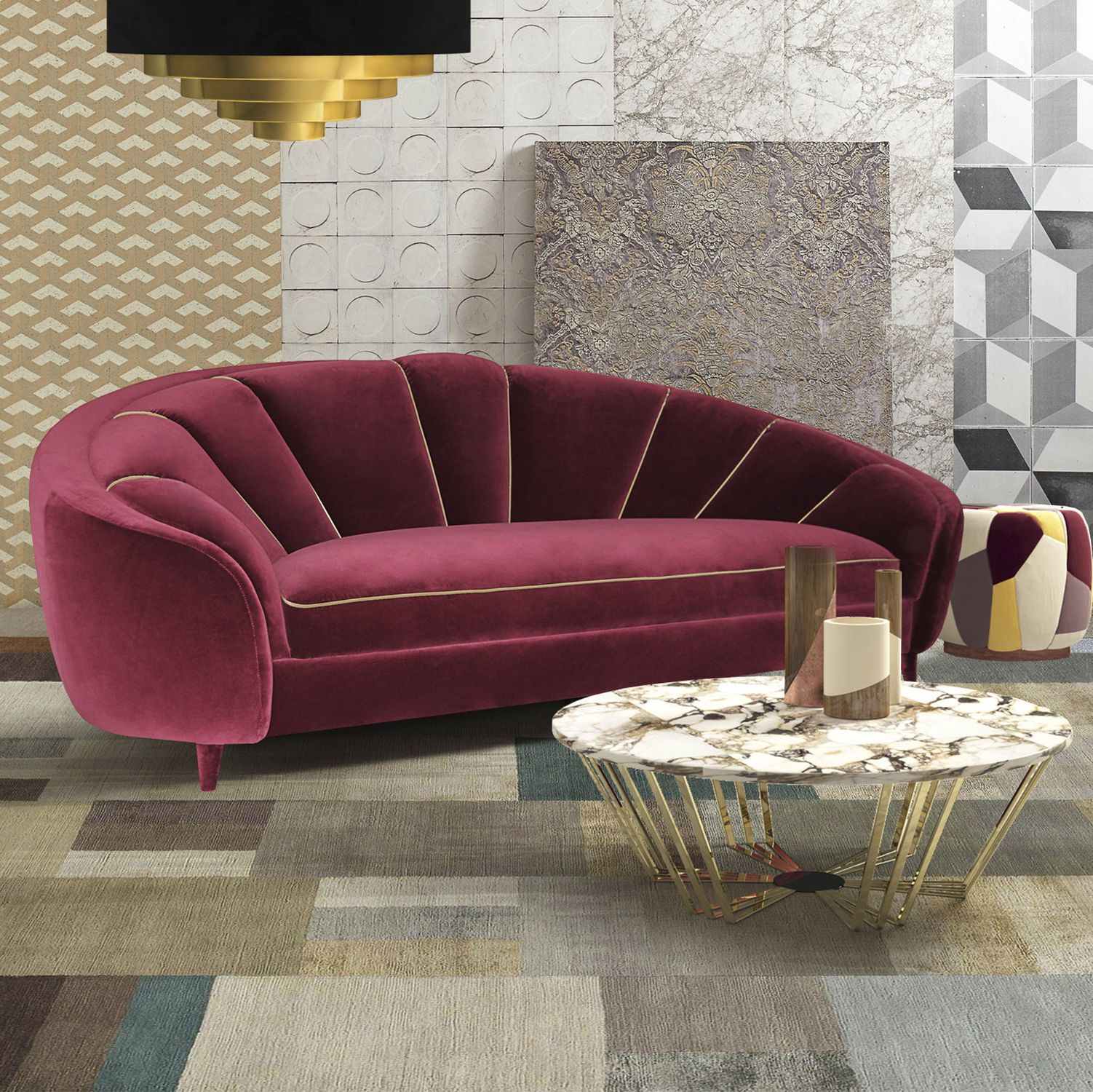 Your thoughts may travel to visions of The Great Gatsby movie set when you think about Art Deco furniture: velvet finishes, gleaming gold or mirror accents, geometric designs, and vivid patterns.
Minimalist Notes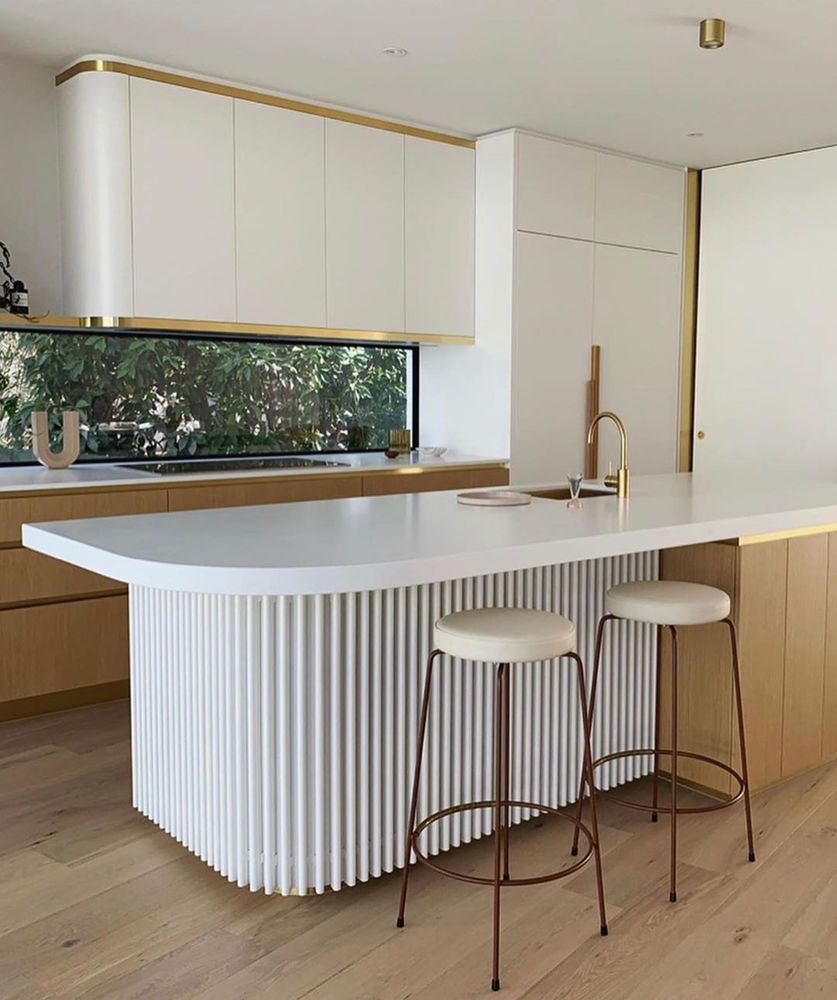 For minimalist Art Deco design, a simple overall style with accents of glamour is ideal. Consider materials that are both opulent and glamorous. Metallic is a great way to glam up for an Art Deco vibe. You should avoid using any bright colors. Instead, use gold and pastel pinks to create a gentler glam palette. This blend, along with brass accents, creates a glamorous palette.
Fabulous Entrances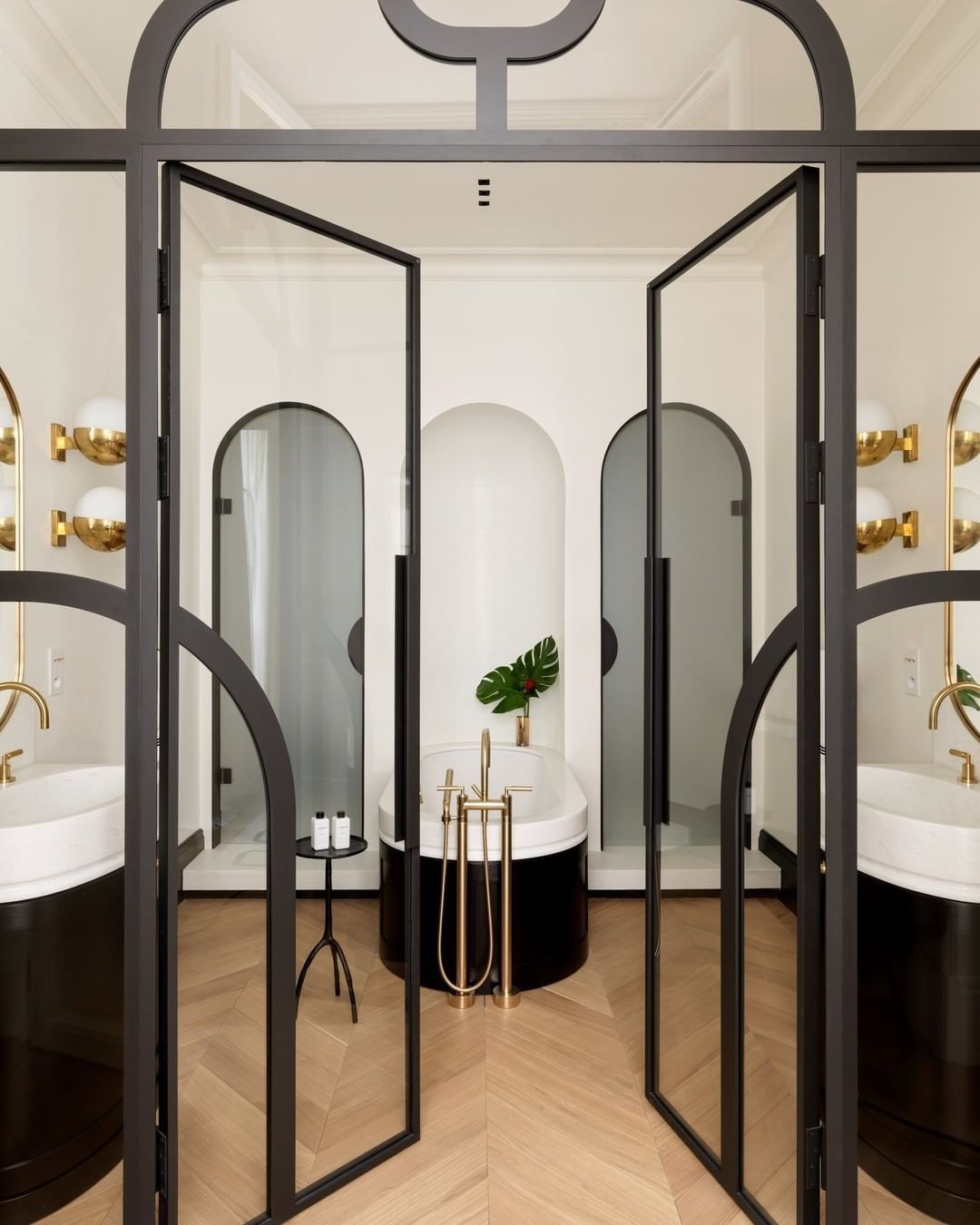 Art Deco entrances are always lavishly decorated, usually arched. This is an example of eclectic design, which includes decorative elements, geometric shapes, and metal and glass.
Contemporary Meets Art Deco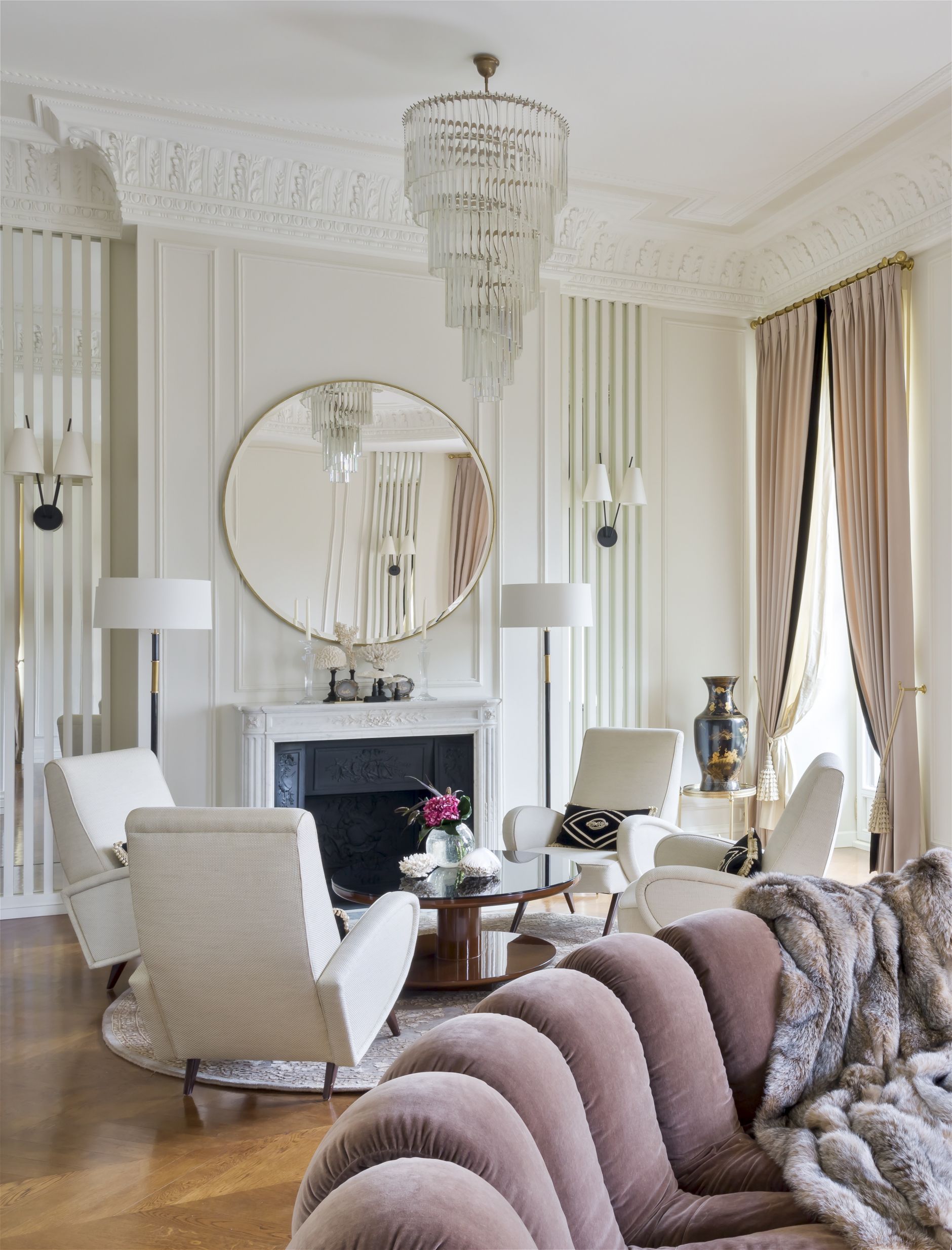 Think bold and extravagant to give your contemporary design room an Art Deco atmosphere. Select angular, geometric forms, which, as previously stated, are Art Deco themes with a strong and aggressive appearance. The important thing is to be bold with patterns. Even with a lot of patterns, you may create a harmonious interior design. For a more contemporary Art Deco interior design, use patterns widely throughout the space.
Statement Mirror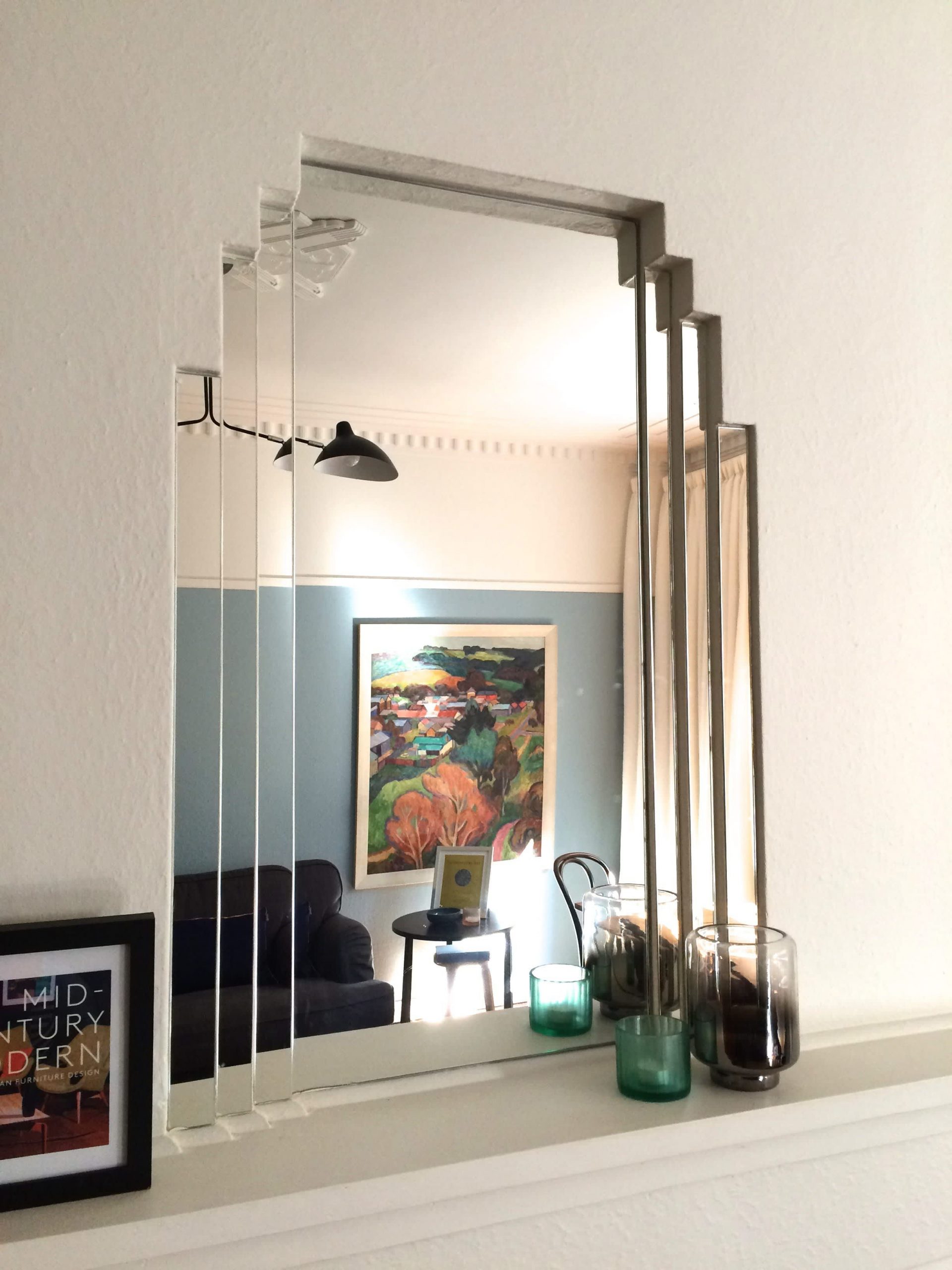 Add an Art Deco-inspired mirrored piece to your decor for a touch of glitz. The space is transformed by the sleek, sharp, shining edges, which serve as a focal point for the rest of your design.
Art Deco was one of the most thrilling and powerful styles of the twentieth century, and its effect on design remains to this day. Art Deco is a style that can be easily adapted to fit any interior, while yet retaining elements of the style. Art Deco furniture is constantly being reimagined today, demonstrating the enduring fascination of Deco's innately opulent and elegant style. Feel free to comment down below for any Art Deco interior design ideas that you have.