Due to their big hallways and lovely stairwells, duplexes are becoming more and more popular. They don't have to have a wide-open living on both floors, but it's up to you to decide if you want it or not. Mostly, duplex apartments are divided into large open spaces with a kitchen on the down floor and bedrooms on the upper floor.
A duplex is a two-story apartment with doors on both levels. Such housing may be divided into functional zones quickly and efficiently. It has an unmodified second-floor height, and both floors usually have full plumbing. Living in a two-story apartment is as pleasant as living in a private home. There are a lot of open areas, so you can implement your most intriguing and adventurous design ideas. It is simple to apply any ideas here, whether you want to design each level in a different style or highlight functional areas in different colors.
However, when constructing an apartment with higher and lower floors, it's vital to think about the layout's features, as well as its benefits and drawbacks. You'll be dealing with a lot of challenging problems here, so brush up on your knowledge of how to build modern two-story apartments. The doubling size makes it easy to distinguish between guest and private areas, between boy's and girl's space, as well as between parents and children's space.
Take a look at the ideas we selected for you to give you a boost of inspiration for your new design challenges. They were created by the most elegant and daring designers around the world. Some of them are simple elegance, others are a strong extravagance, and yet they are all wonderfully perfect.
Signature Staircase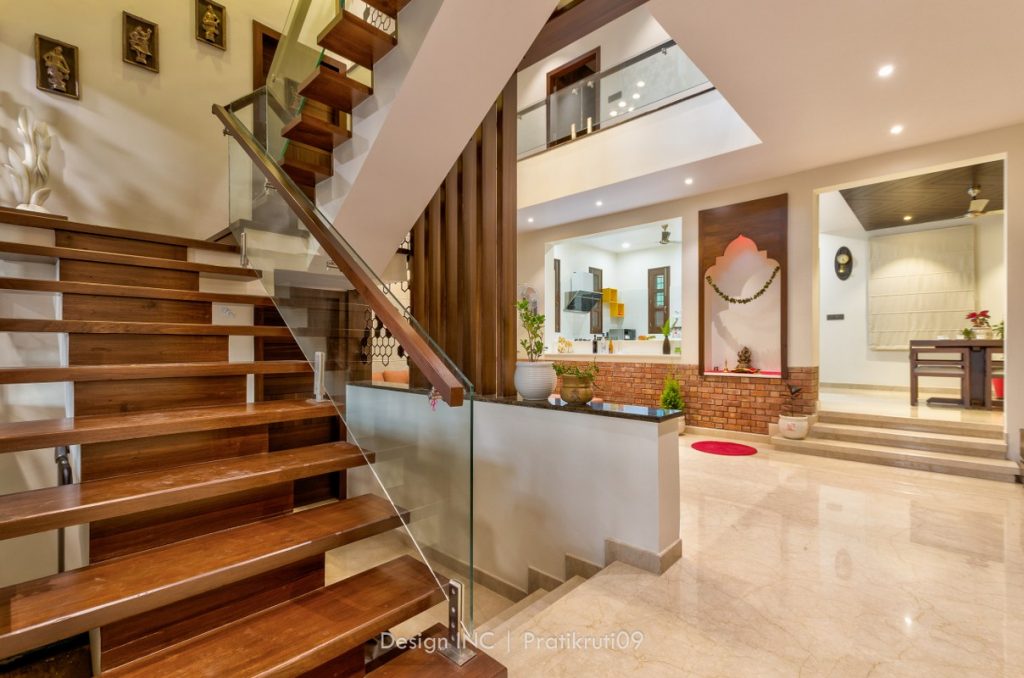 Duplex apartments are usually large enough to create a lovely staircase. But if the space is very big, then the staircase can be really the signature element of the apartment. Choose carefully the stairs to fit your style and the decor of the apartment, and create glass banisters to keep the space open. Like this, the staircase will shine with its beauty and the apartment will pop with coziness.
White Passion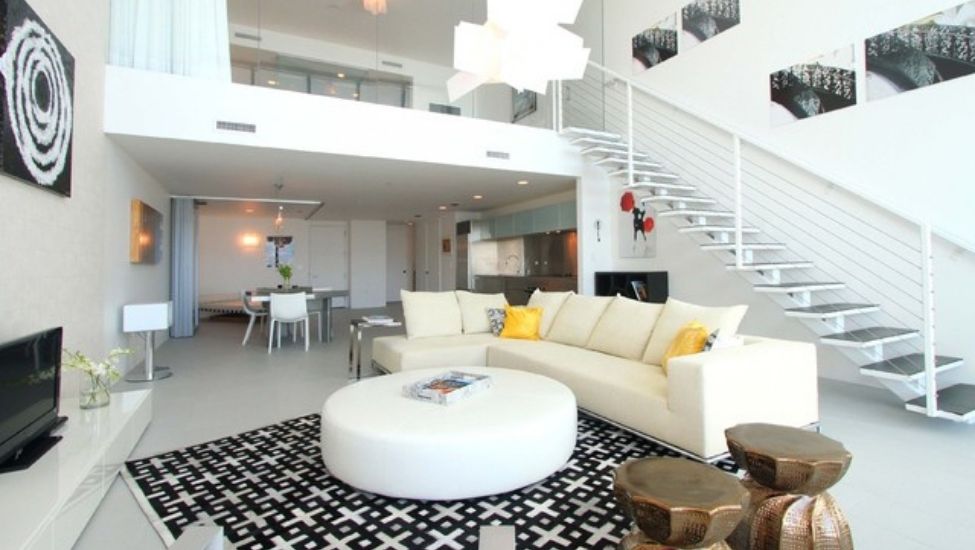 Duplex apartments can sometimes be created with smaller ceilings, so painting them white will make the space brighter and wider. White furniture will add to the style, and black carpet and some smaller elements will make the most needed contrast. Make sure you don't exaggerate with one or the other and add some colorful touches to play up the space.
Grey Elegance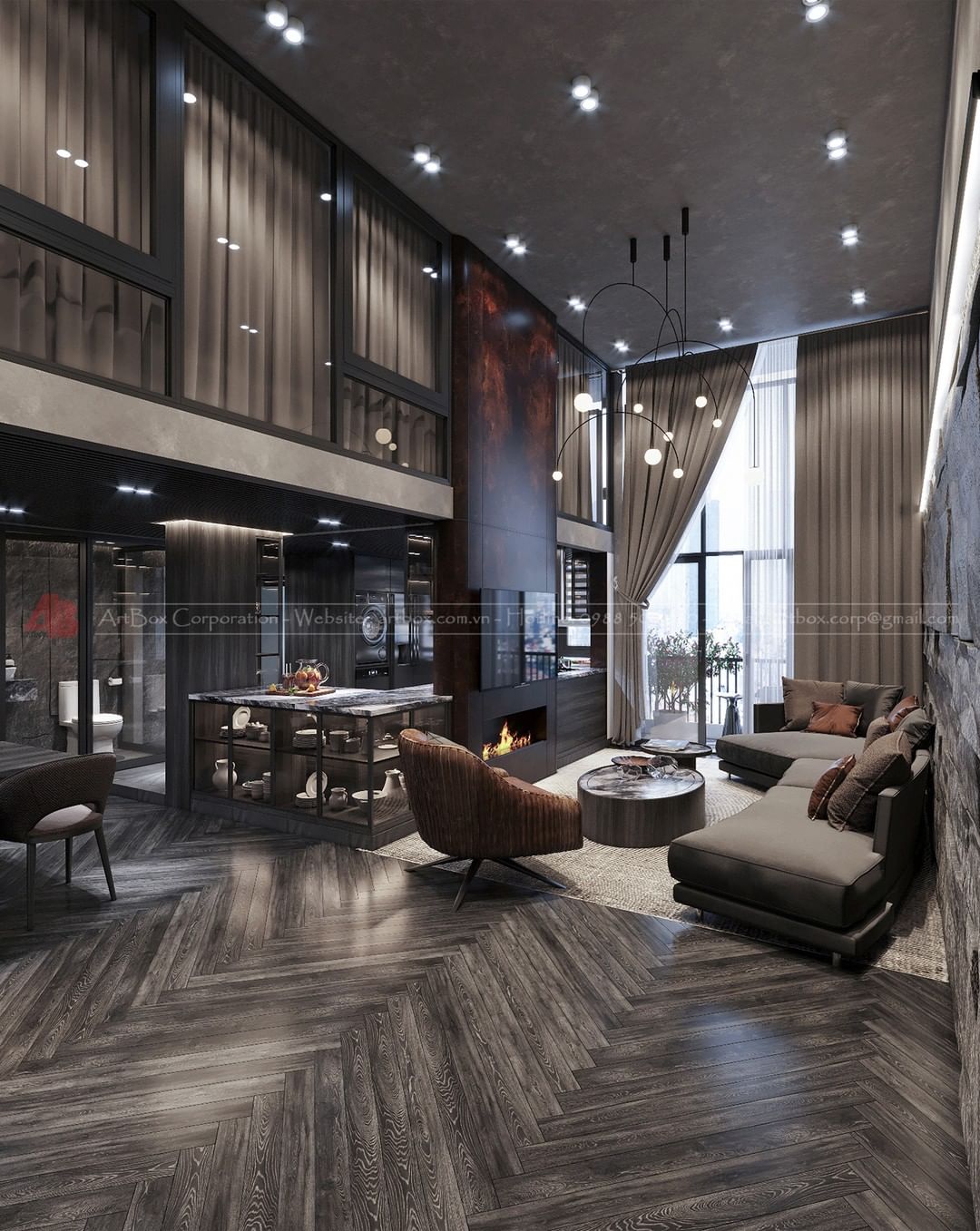 Grey is a very versatile color. Although it might seem dark, when combined with different shades and tones, it makes the space look elegant and posh. So, medium grey floors with light grey carpets and dark grey walls will blend very well in a duplex with high ceilings and glass walls. Add some other dark colors to make the space pop and break the all-greyness.
Structured Walls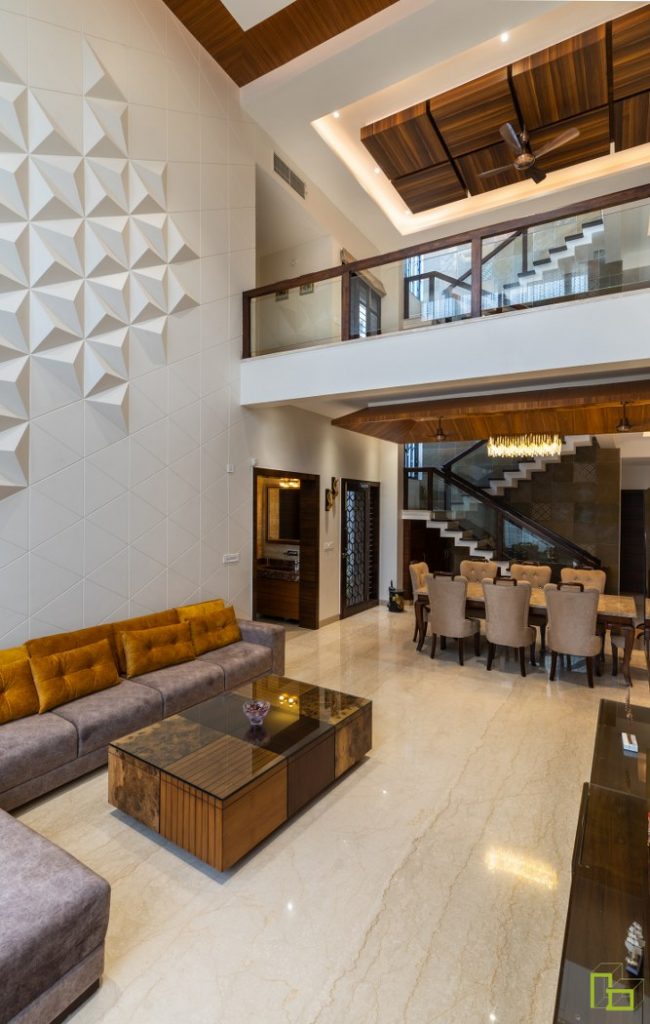 Structured walls can be a great addition to a duplex, especially if the ceiling is high. The structure will add the walls some decor, and the space will not feel dull. You can combine it with the structured ceiling, of course in a different shape and color to give the apartment some warmness. The light will only add the final touch of the place.
Open Floor Space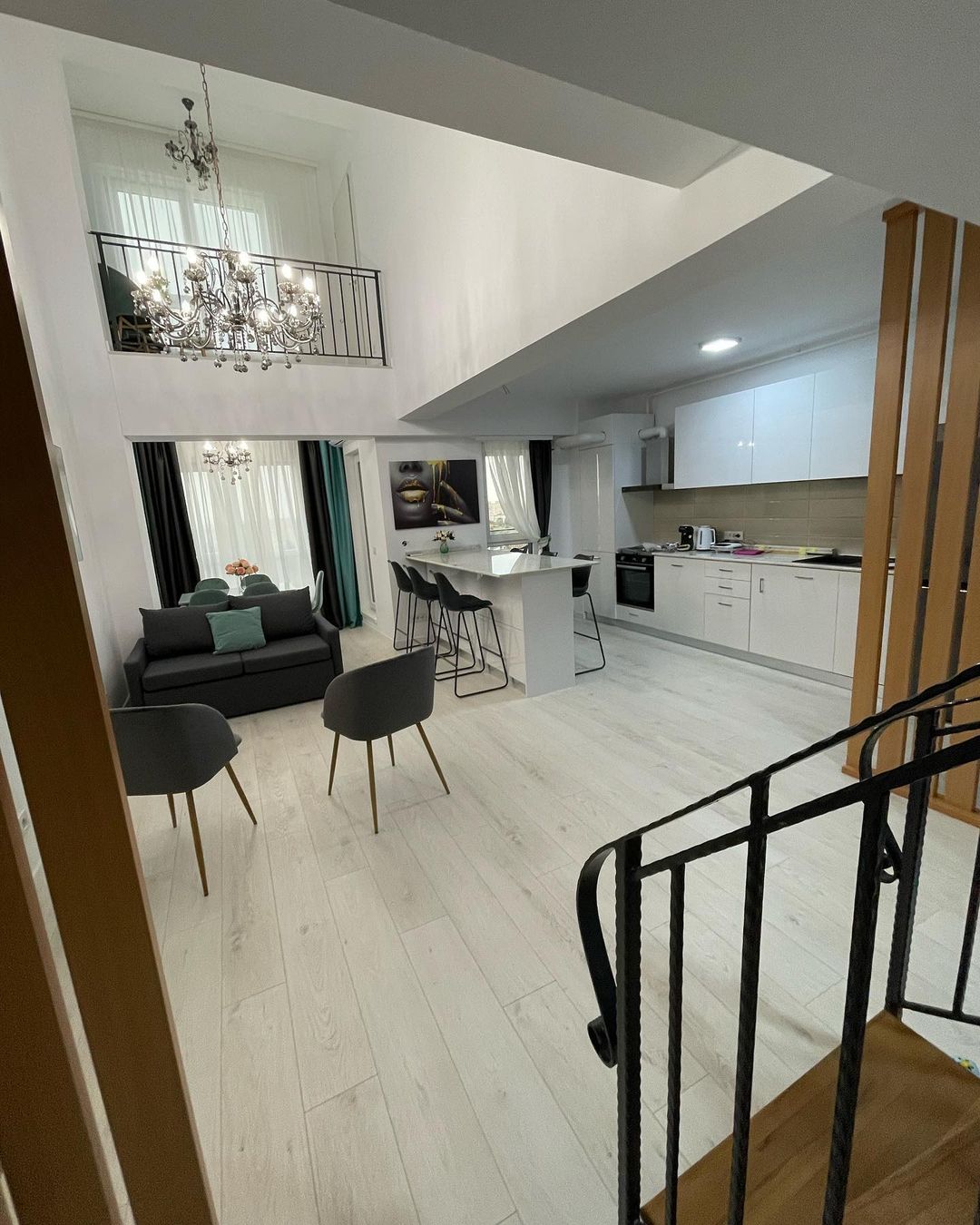 Dividing the living and sleeping area is sometimes the best idea to save space. Leave the down floor open with only the cooking and dining area, and some sitting space. This way, you will get more breathing space and not feel crowded when relaxing at home. The stairs will lead to the upper floor, and also, you can create a larger, wider, lighter feel by leaving some balcony area above the living room.
Vintage Cottage Duplex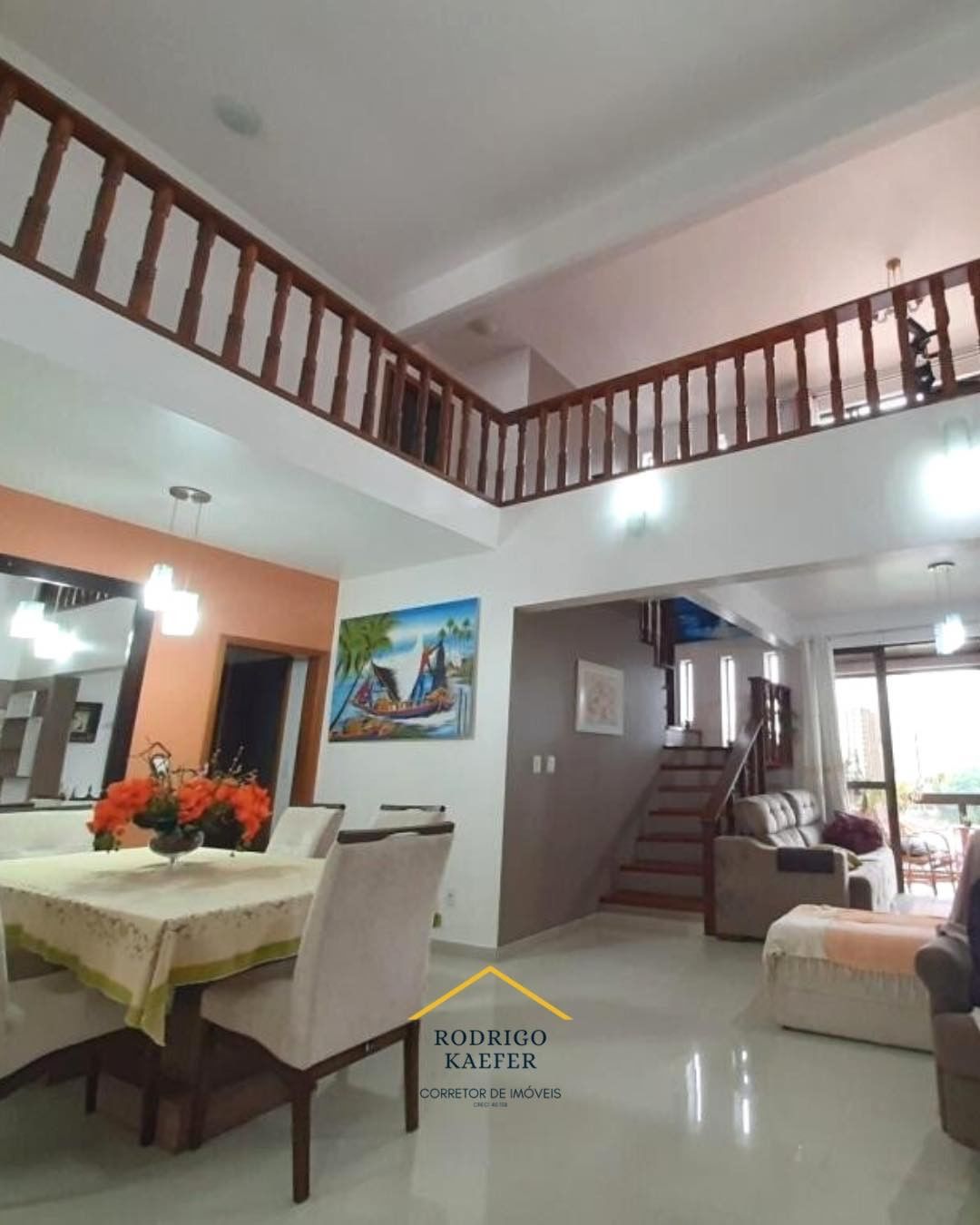 This vintage-style duplex apartment might seem like a house, but it's actually not a house. You can create this cozy house feel by adding vintage railings on the upper floor and along the stairs. Color one wall on the down floor into a bright color to make it pop, and choose classic furniture to complete the look.
Duplex in the Attic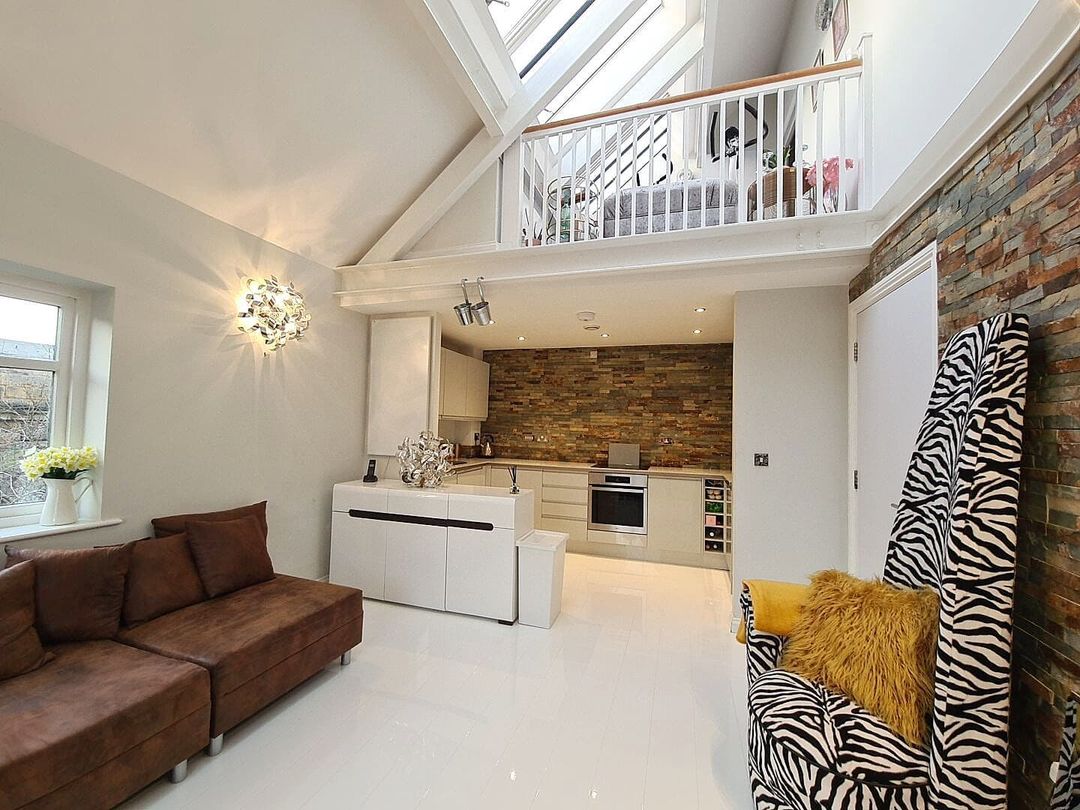 Sometimes we miss some space where we can be alone and still feel that the space we have at home is not completely used. Have a look at this idea. They created a small duplex wight there in the attic. The upper floor is equipped with a living room and a mini-gym with a TV, and the down floor is a large open space with a classic kitchen that you enter from the living area. They are accessible from both floors keeping the stairs hidden behind the door and making the space look cozy.
Glassed Upper Floor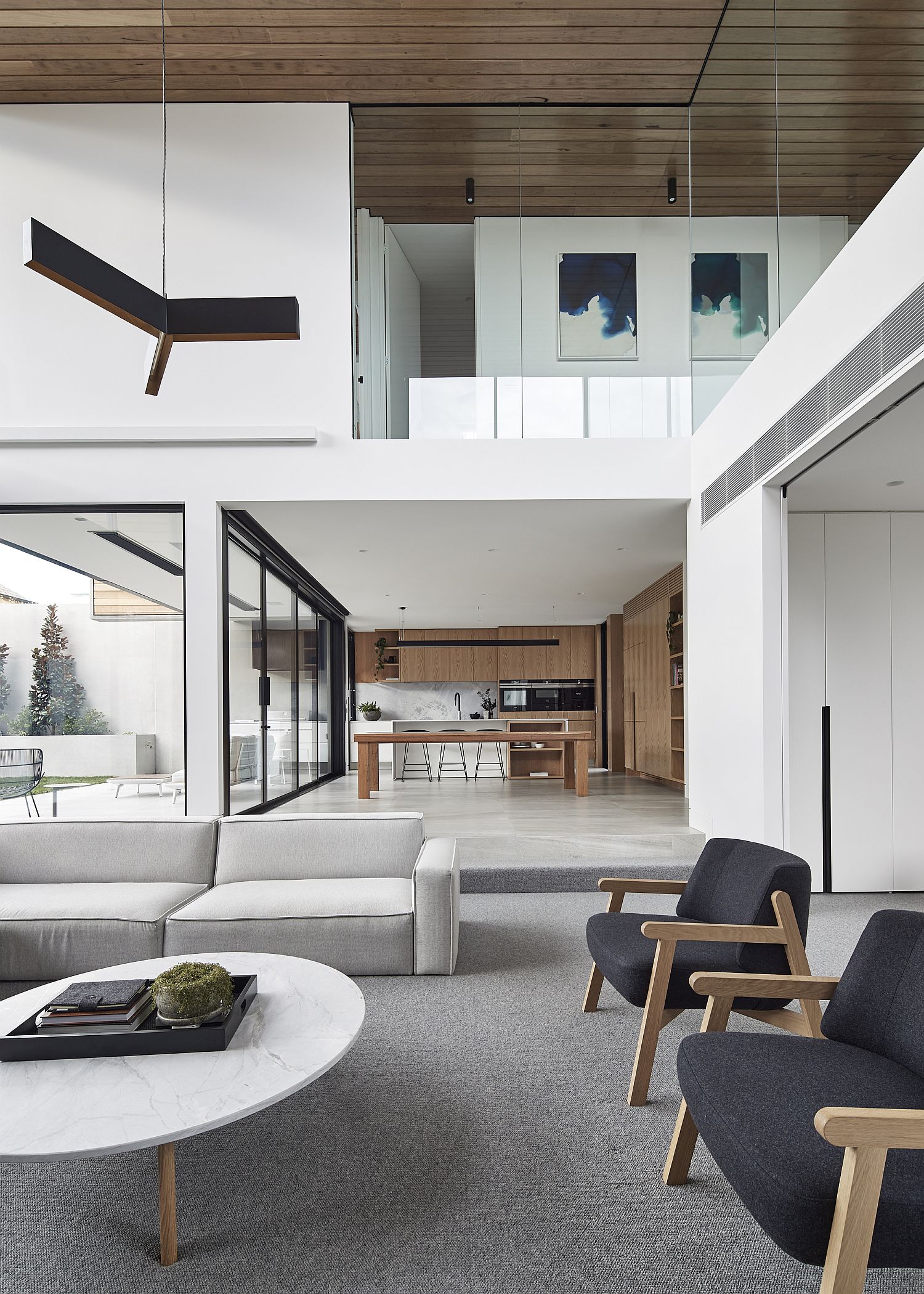 If it's not wide enough, make it wider. Put glass walls overlooking the balcony and on the upper floor. Like this, your space will look even wider than it already is. Play with the colors of the furniture, keep yourself open to Nordic style to have more comfort and balance in the place where you want to relax and be yourself.
Wide Open Space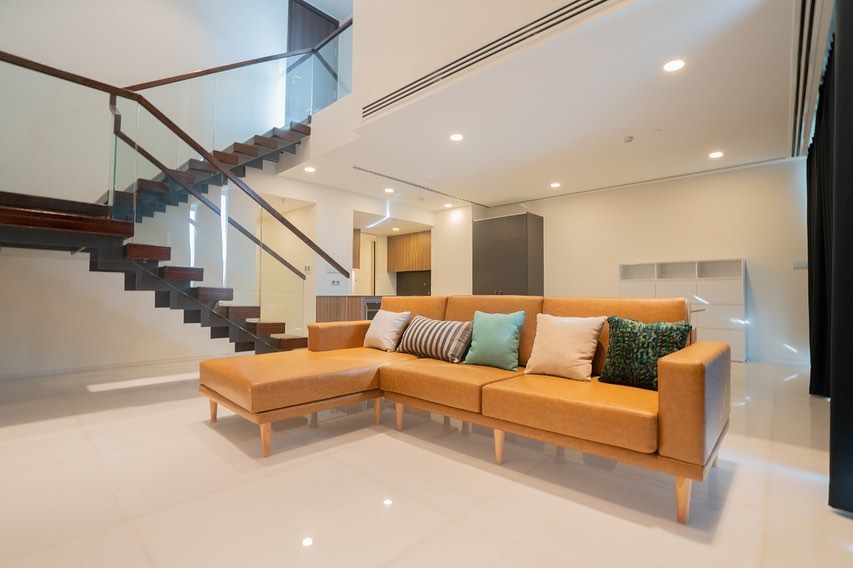 The wide-open floor plan is very common nowadays. In a duplex apartment is very easy to create it. Simply, leave the down floor for the living area and the kitchen, and decorate it with only one large couch that can be convertible into a sleeping area when needed. Use bright colors for the walls and floors, and add a contract with the furniture to play up the space.
Small Duplex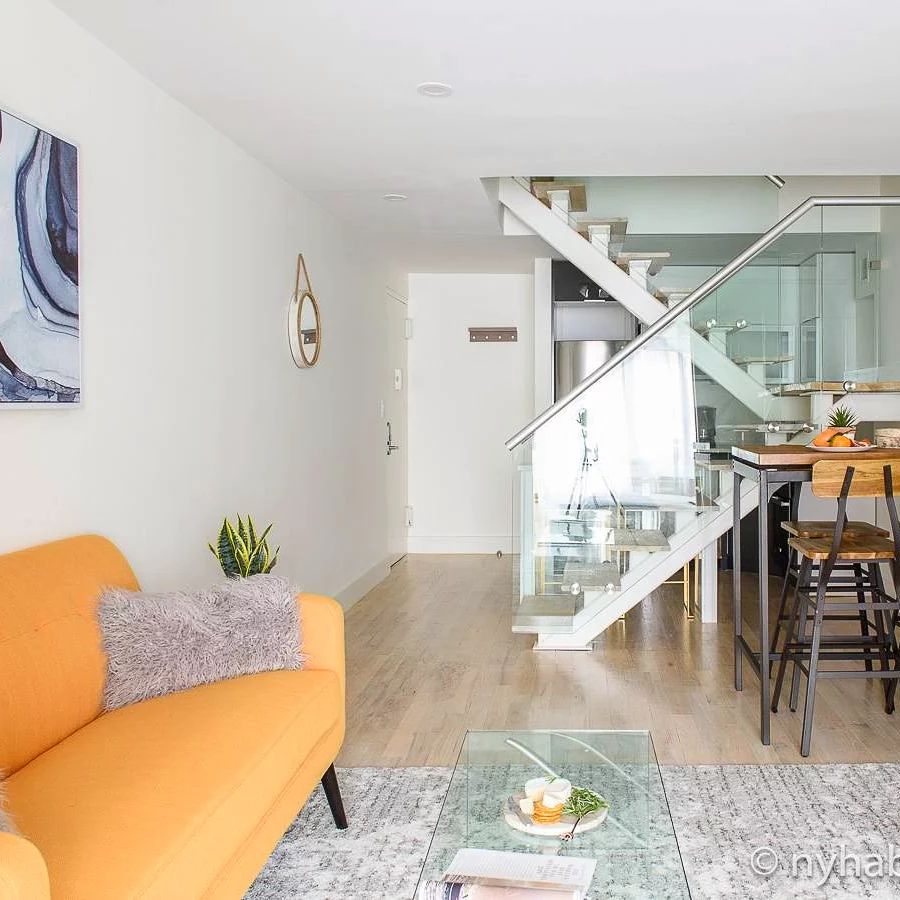 Duplex apartments are sometimes made to save space, or more precisely, to give you more space in a narrow place. Design the down floor with a living area and a kitchen, add bright colors to the furniture and leave the upper floor to the bedrooms. Make sure you use the space wisely and add a glass railing to open up the space, instead of closing it up with plain walls. This will give your room more air to breathe and you the opportunity to enjoy it to the maximum.
High Ceilings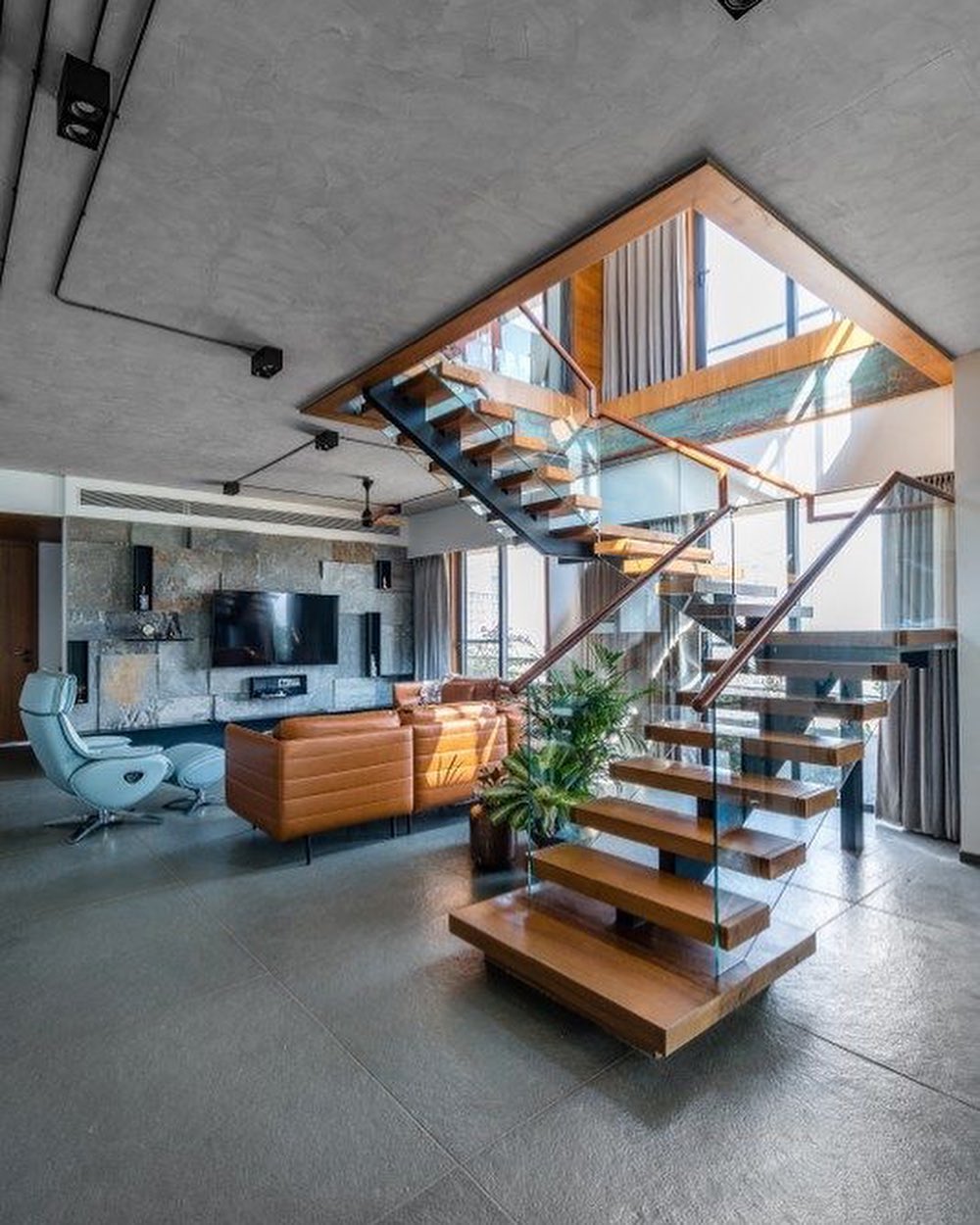 High ceilings are a usual thing in duplex apartments. In fact, you can create a duplex by using the space up to the ceiling. Make sure you divide the floors evenly and use the most of it. The windows can go from floor to ceiling, covering both floors and the staircase, so that you use most of the natural light in the apartment.
Industrial Style Duplex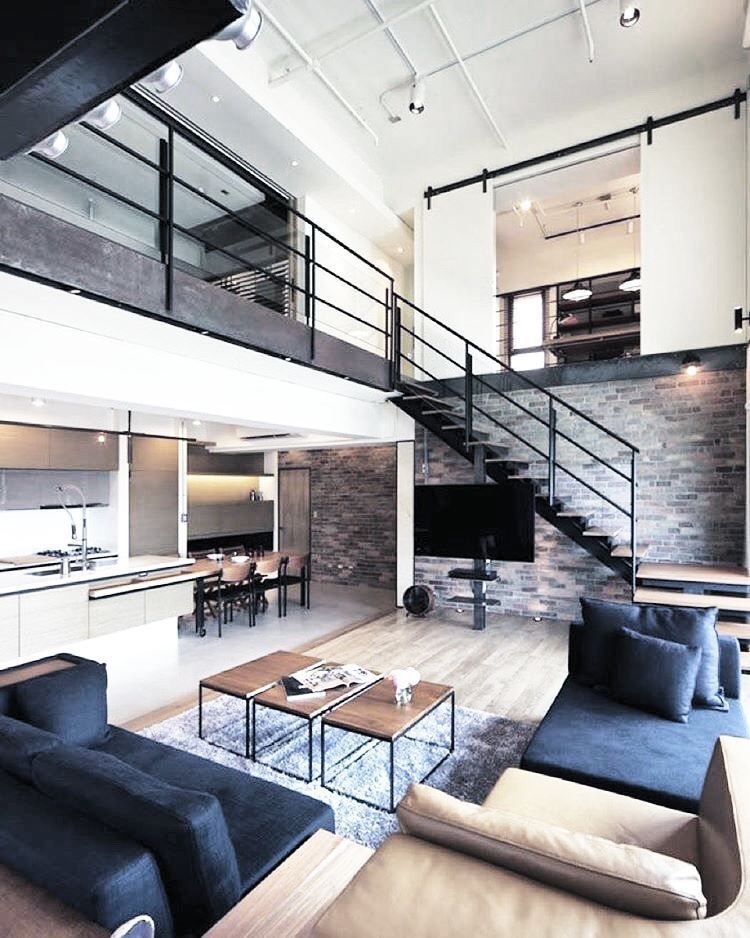 Industrial style can sometimes feel harsh and heavy, but imagine you have a duplex apartment with a high ceiling and steel banisters. The industrial style will perfectly fit into this space. Ask the plumber to leave the pipes uncovered, and the painter to leave n empty wall or add some vintage bricks. Choose the matching chandeliers and you are all set to enjoy the harsh elegance in this extravagant, yet elegant styling decor.
Duplex Beach Apartment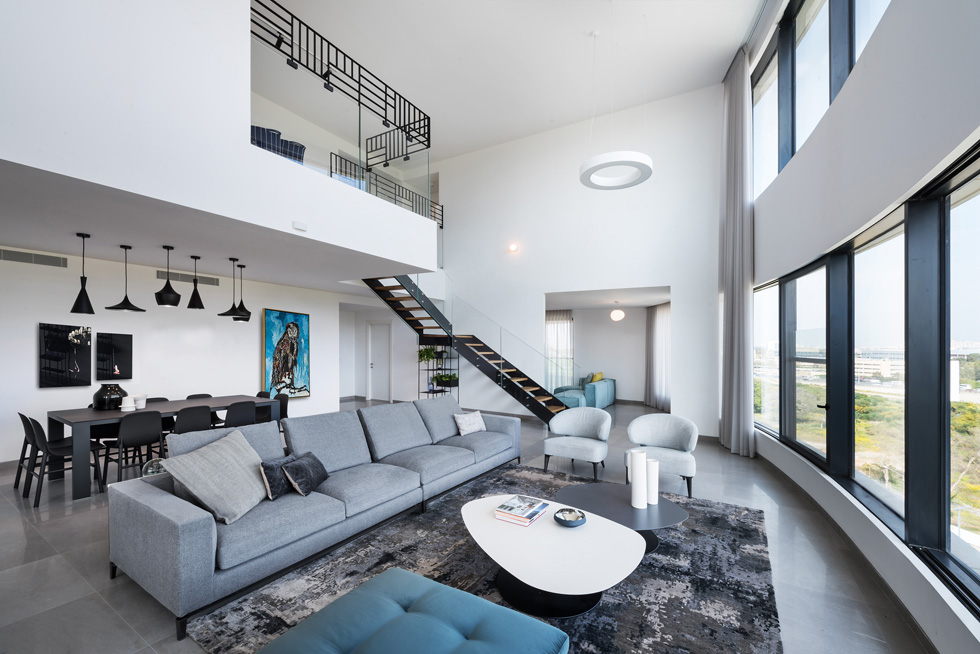 Apartments near the beach are usually the ones where we want to feel most comfortable. That's why it is better to decorate the apartment in a way that will make you feel cozy and relaxed. This idea of combining grey, blue and white is exactly that, cozy and relaxing. All you need to do is leave the walls white, and play with the tones of the furniture. Don't forget to add paintings to make the space pop with delight.
Jungle Duplex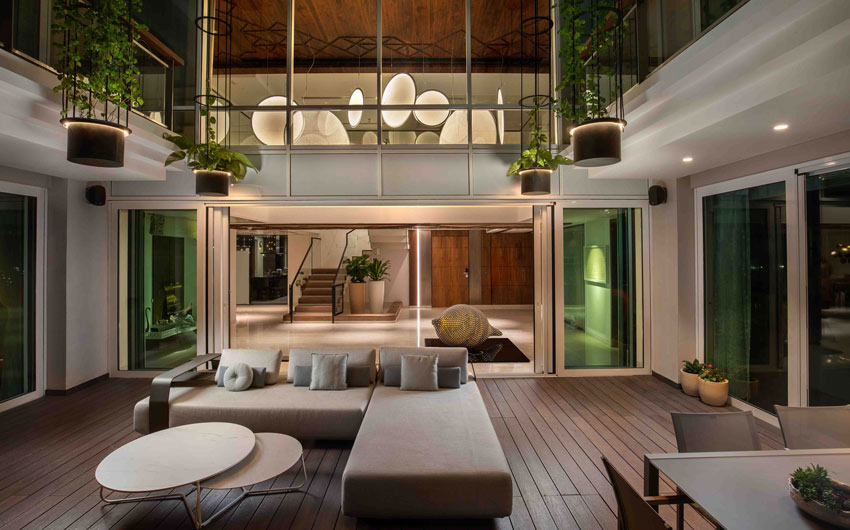 If you want to get a more natural feel of the space, play with greens. Create a small jungle right there in your home, adding some vine plants that might go up to the ceiling, but not necessarily. And if you add some green glass on the doors and windows, it will create an image just like you are in the middle of the jungle. The only thing you need to be careful about is to combine the green with white furniture to make the space pop.
Snow-White Duplex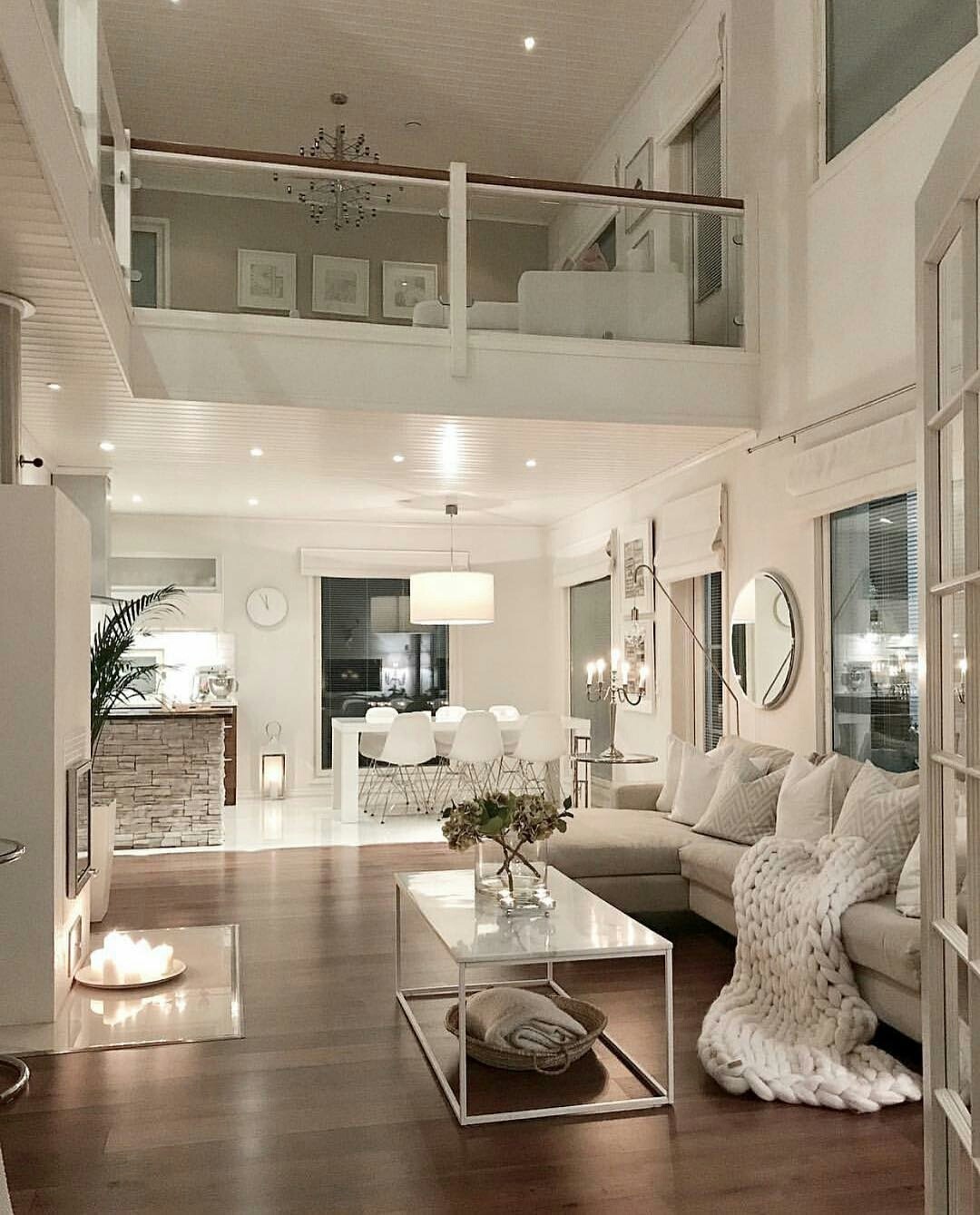 Yes, a snow-white tone of white can be very much suitable for a duplex apartment. Especially if it's a smaller space, using white will only make it look bigger, whiter, and lighter. Make sure the floors are a bit darker than the furniture and play with some other tones of beige and light brown to make the space even cozier. Of course, in this design, white lights are a must.
These were the designs we selected for you. Now that you've seen them, get to work to refurbish your new living space in the style that best suits your character. And don't forget to share your creations with us in the comments below.