Born in March 1902, Luis Barragan was a Mexican architect and engineer. He passed away in November 1988. During his entire life, he created work that influenced contemporary architects visually and conceptually. Luis Barragan's architecture and buildings are frequently visited by international students and professors of architecture.
Luis won the prestigious Pritzker Architecture Prize, which is the highest award in architecture in 1980. His home, Luis Barragan House and Studio, has been declared a UNESCO World Heritage Site in 2004.
He was educated as an engineer and graduated from the Escuela Libre de Ingenieros in Guadalajara in 1923.
Following his graduation, Barragan traveled through Spain and France. There, he found the writings of Ferdinand Bac, a German-French writer, designer, and artist. Luis cited him as his major influence throughout his life.
Modernist Movement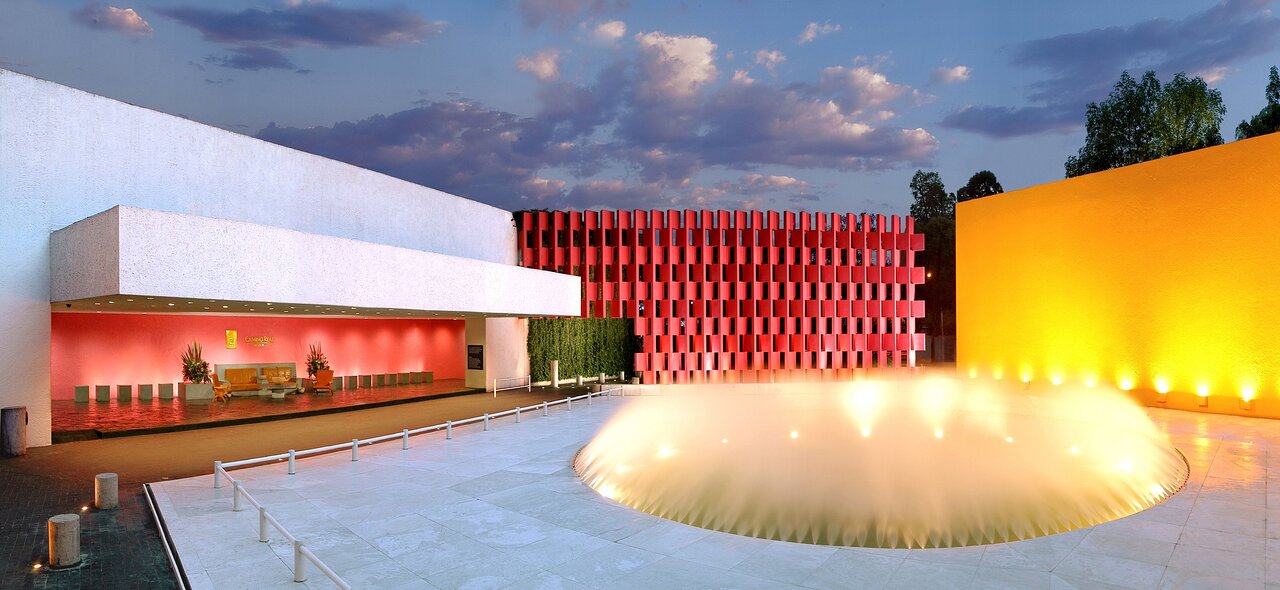 Barragan was part of the modernist movement. He became influenced by European modernism when he visited Le Corbusier. After that, he returned to Mexico and produced buildings showing the typical clean lines of the Modernist movement.
Luis believed that "the house should not be a machine for living". He opposed functionalism and supported emotional architecture. He claimed that any work of architecture that does not express serenity is a mistake.
During this period, he used raw materials such as stone or wood. The famous Mexican architect used these materials with an original and dramatic use of light, both natural and artificial.
Influence And Legacy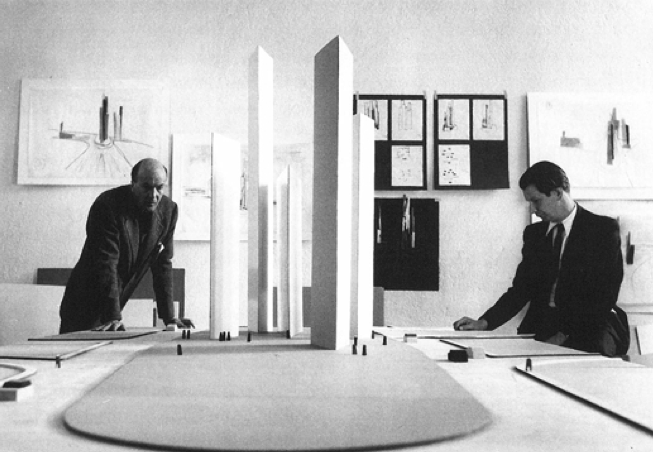 Luis Barragan's work is often misleadingly quoted in reference to minimalist architecture. But that is not true.
Unlike minimalistic architecture which doesn't use color, Luis often used vibrant colors for his project. He does share some common ideas with minimalism, mostly in the ideas of forms and spaces which he pioneered.
His legacy can be seen in the work of many Mexican contemporary architects. For example, in the projects of Ricardo Legorreta.
Style
We said that Luis Barragan's style varied between modernism and minimalism. He used forms and spaces from minimalism, but with the added colors of modernism.
Here are a couple of features of his style.
Protecting Walls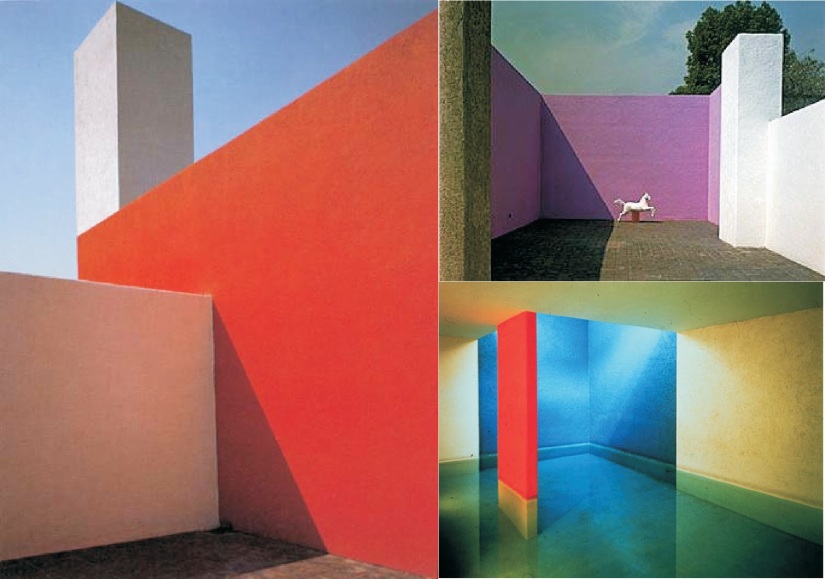 In most of Luis Barragan's architecture, the walls are not only carefully framed views, but they also cast a shadow or render the play of shadows by trees. Luis included walls in his compositions with rough and smooth textures.
He applied rough textures to brick and created vivid and irregular patterns. He used the smooth texture to offer a contemplative canvas for light beams.
The Need For Half Light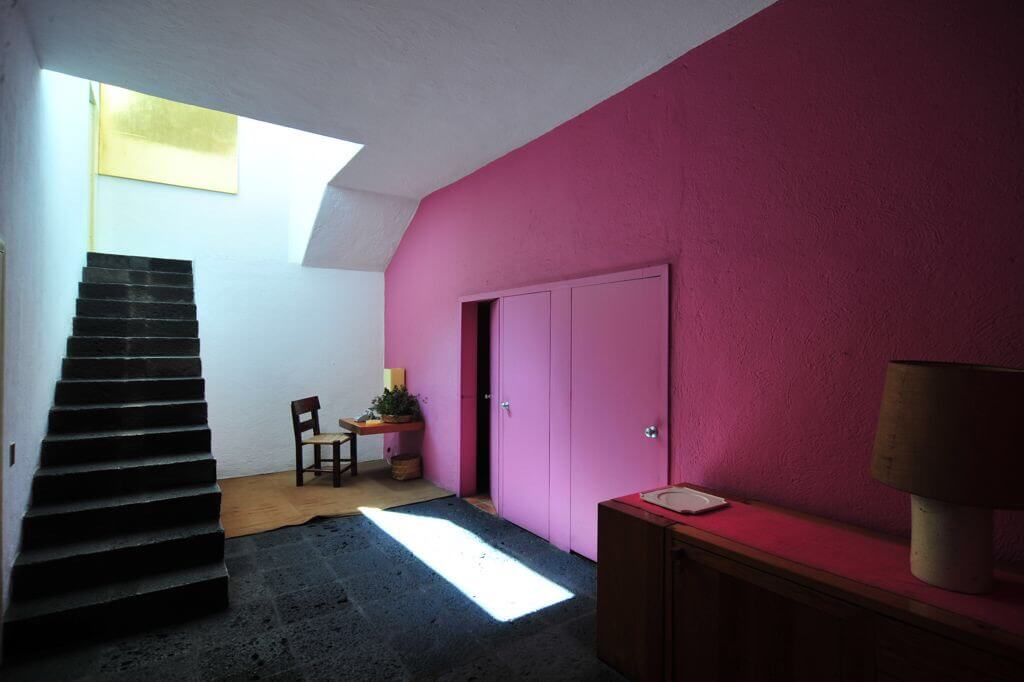 We have to remember Luis lived in Mexico, a people where people look for shaded areas to avoid the hot and harsh sunlight. Barragan often criticized artists that forget to pay attention to this detail.
He said, "Architects are forgetting the need of human beings for half-light, the sort of light that imposes a sense of tranquility, in their living room as well as in their bedroom".
Gardens and Colors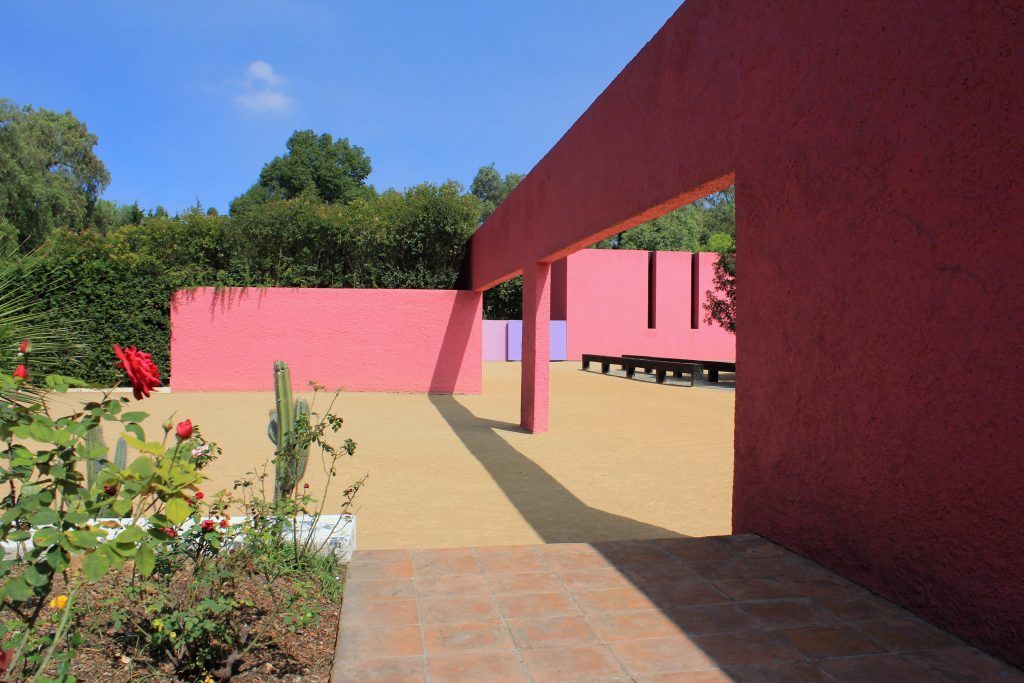 When Luis was in France, he fell in love with the beauty of gardens. He was inspired by French landscape designer Ferdinand Bac. It was Bac who inspired him to say, "the soul of gardens shelters the greatest sum of serenity at man's disposal" during his 1980 Pritzker Prize acceptance speech.
Luis also used colors to build a strong contrast to the green trees and plants. With his blue walls, he wanted to extend the cloudless sky in patios or for interior spaces.
Notable Projects
There are many Luis Barragan architecture projects that deserve to be mentioned. Here are our favorite Luis Barragan's buildings.
Casa Barragan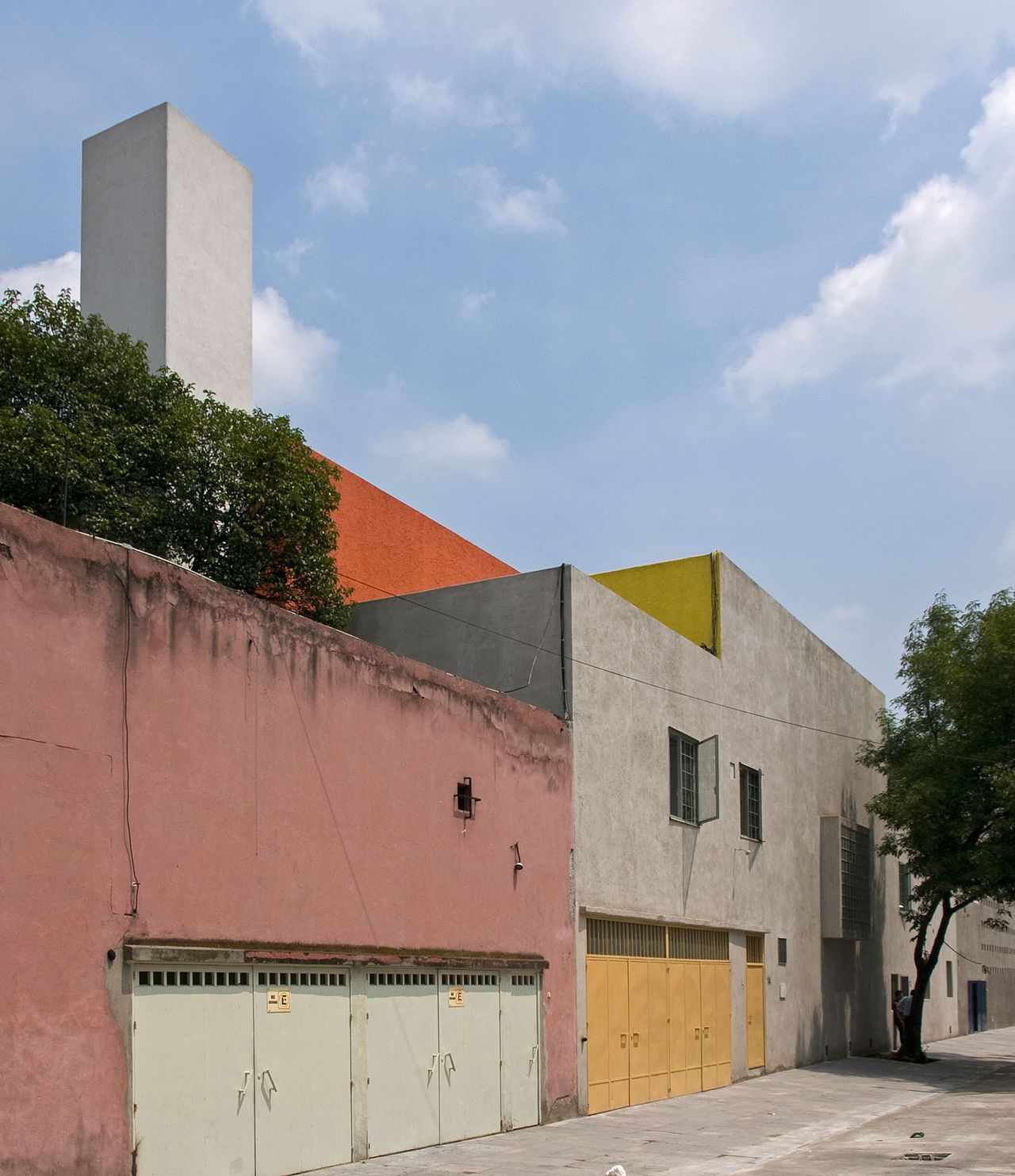 This building served as the residency and design studio of the Mexican architect for many years. It played a vital role in the conservation of the culture.
With extreme use of raw materials and colors like yellow and pink, this studio became a global phenomenon. It is now part of the UNESCO World Heritage Site.
You can find it in the working-class neighborhood of Tacubaya.
Torres de Satelite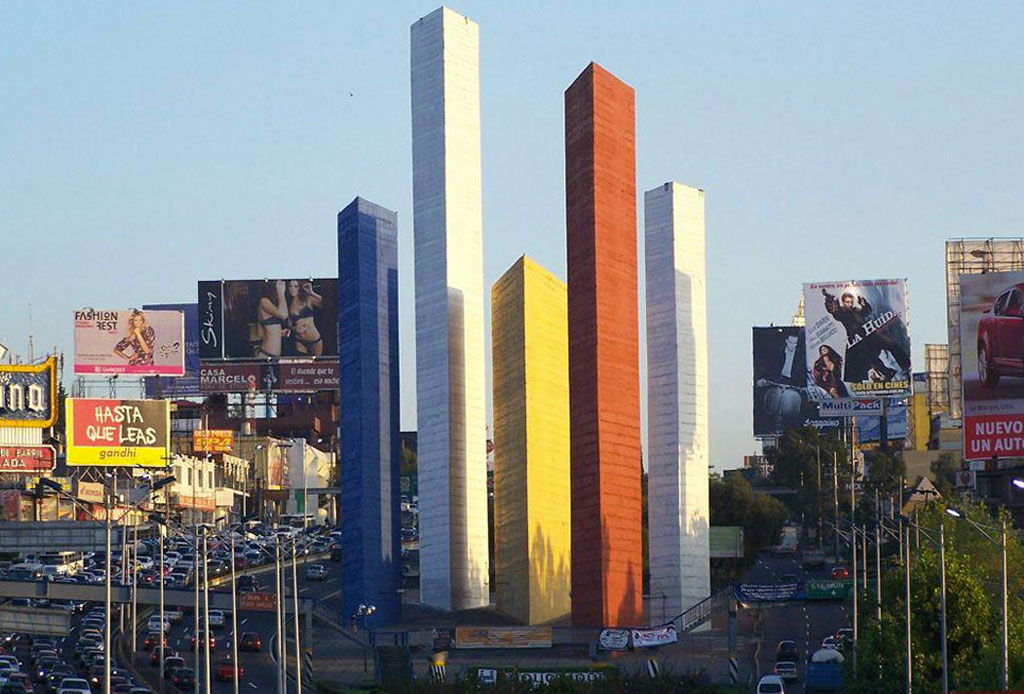 This sculptural marvel was designed in collaboration with painter Jesus Rayes Ferreira and sculptor Mathias Goeritz.
There are five isosceles pyramids in a central avenue painted in the three prime colors. Those are red, blue, and yellow. They are accompanied by two neutral white icons.
Jardines del Pedregal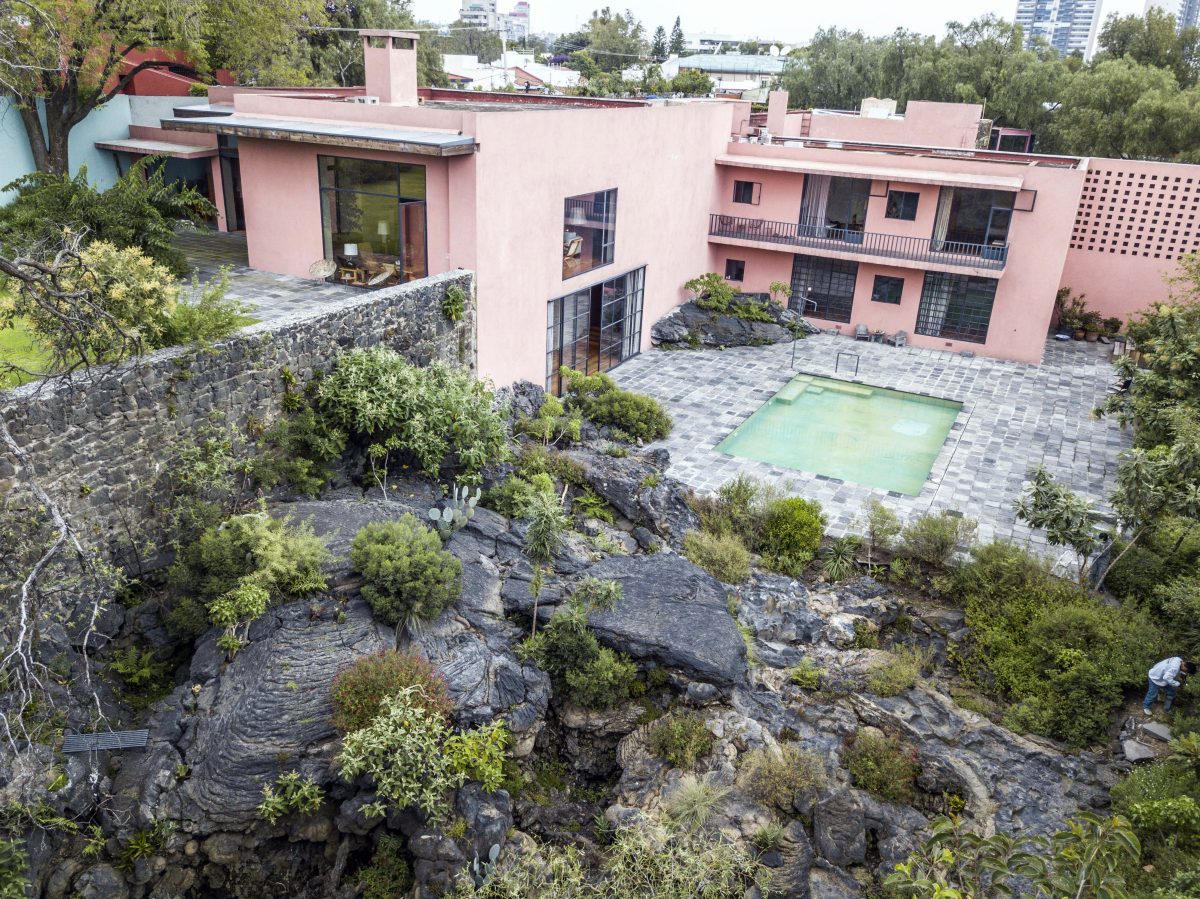 The English translation is Rocky Gardens. Some simply call them El Pedregal. It is an upscale residential neighborhood in southern Mexico City hosting some of the richest families in the country.
It is also home to the biggest mansion in the city.
While the original area has changed a lot, its modernist spirit has remained. Some of the old modernist houses have been cataloged as part of the national patrimony of Mexico.
Jardines del Bosque
Located in the western section of the city of Guadalajara, the Colonos was planned by Luis Barragan in 1955. Because of the deforestation of the woods, the project did not get the support of Jorge Mature, then mayor of Jalisco. It was built nevertheless.
Casa Gilardi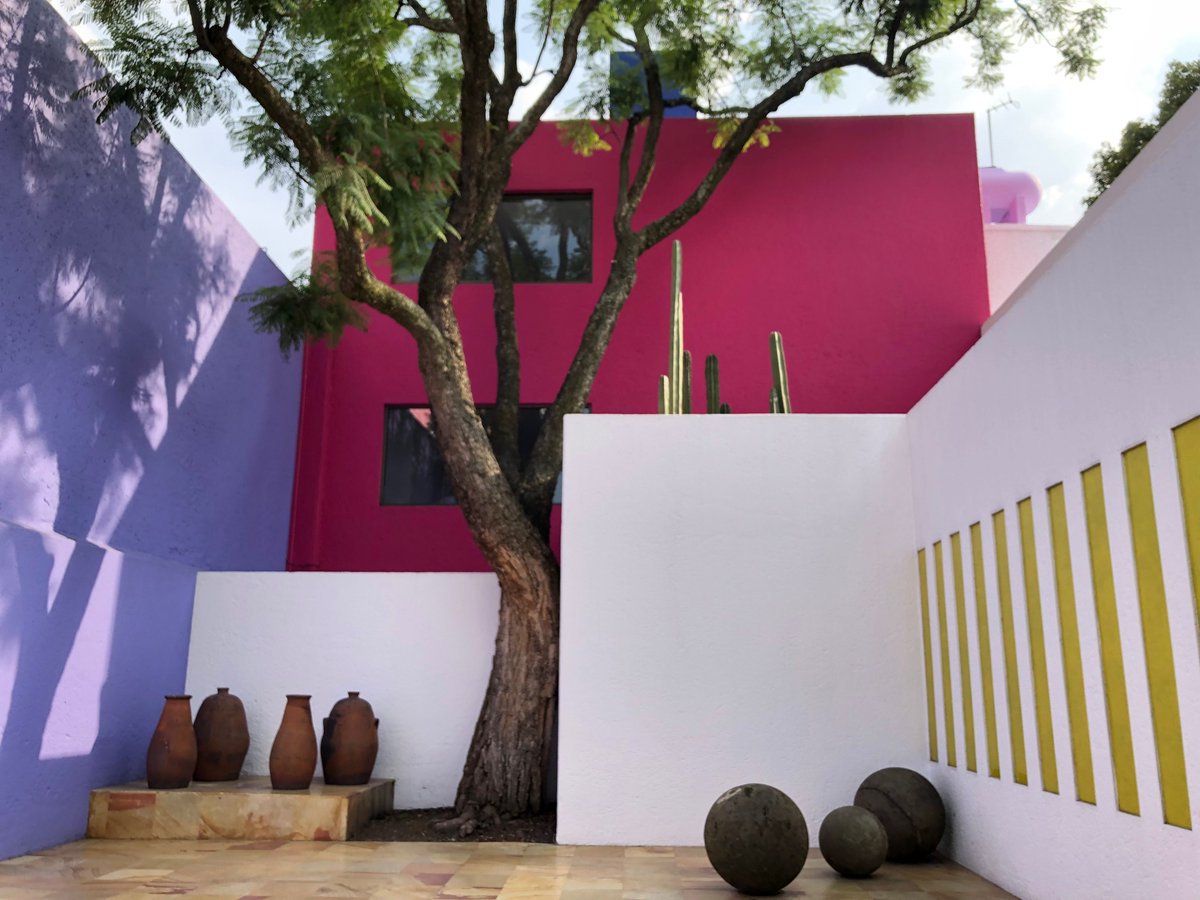 Modernist architect Luis Barragan built and designed this house just like his house. It is the last project of Barragan's career. He enhanced the facades and added natural elements like light and water.
This house shows everything Luis wanted in architecture, including brick, stucco, and Onix glass shades. The house is built around an existing tree and is heavily influenced by painters.
It remains one of the most colorful Luis Barragan projects with blue, pink, yellow, and many more colors.
Casa Cristo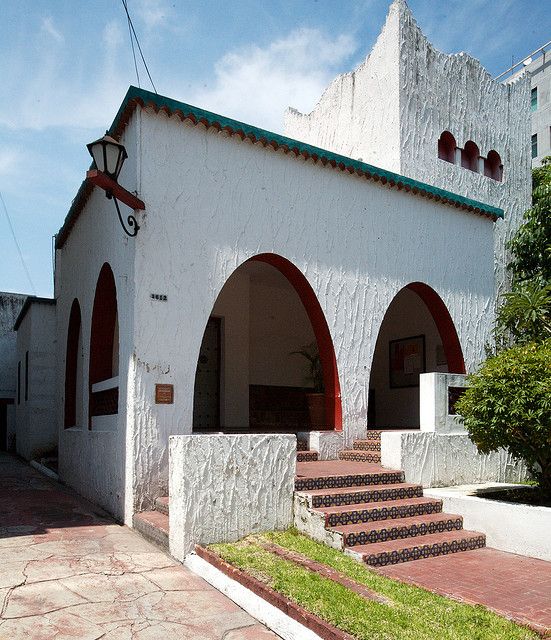 Mexican architect Luis Barragan designed this house for the major. It is a combination of Mexican and Spanish architectural style. You can see bold raw details and parabolic arches.
Today it functions as the official quarters of the Colegio de Arquitectos of Jalisco.
Las Arboledas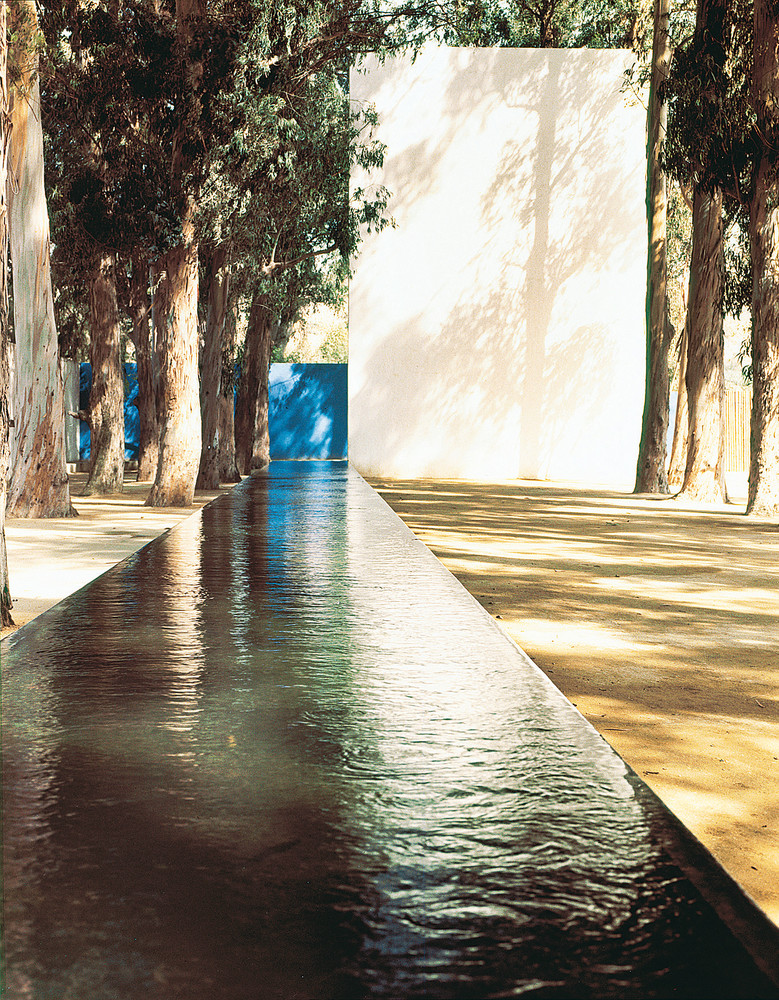 Luis's projects did not slavishly follow clean lines and logical order. Las Arboledas is a perfect example of this style. Here, you can see three figures on a horse cutting elegant shapes, and two riders emerging down a gentle slope from the wild woodlands.
Cuadra San Cristobal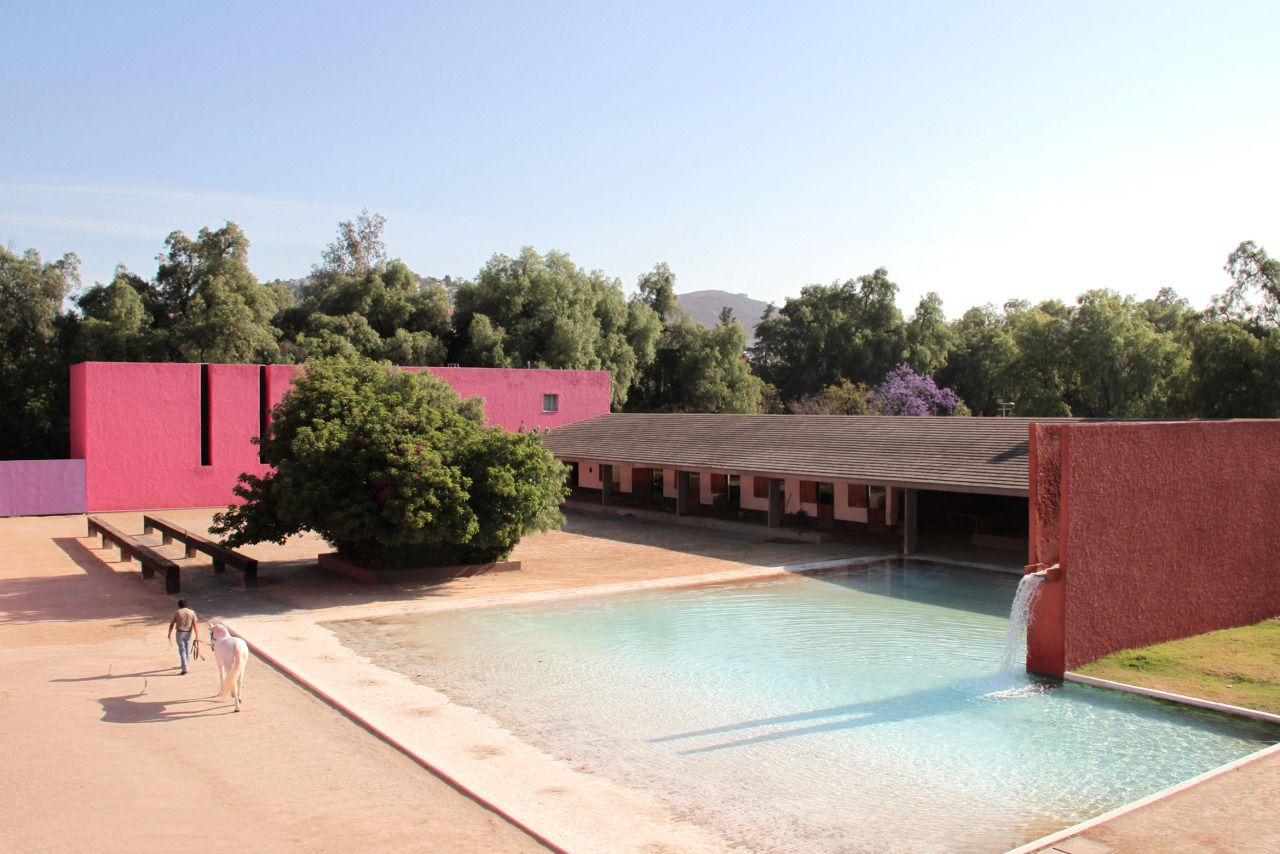 This project is all about regional symbolism through emotions, geometric abstracts, and calculative movement.
The property is one of the most notable works by Luis Barragan. Everything falls in harmony.
Galvez House
Built between 1954 and 1955 in San Angel, Mexico, it is one of the most famous architecture projects by Barragan. It highlights the design style of the famous architect and his ideologies about a residential project.
It is a private residence of Antonio Galvez. Today, his daughter uses it. The house is divided into three levels with a terrace covering the huge area.
This house is a perfect example of his saying, "I don't divide architecture, landscape, and gardening; to me, they are one".
Chapel of the Capuchinas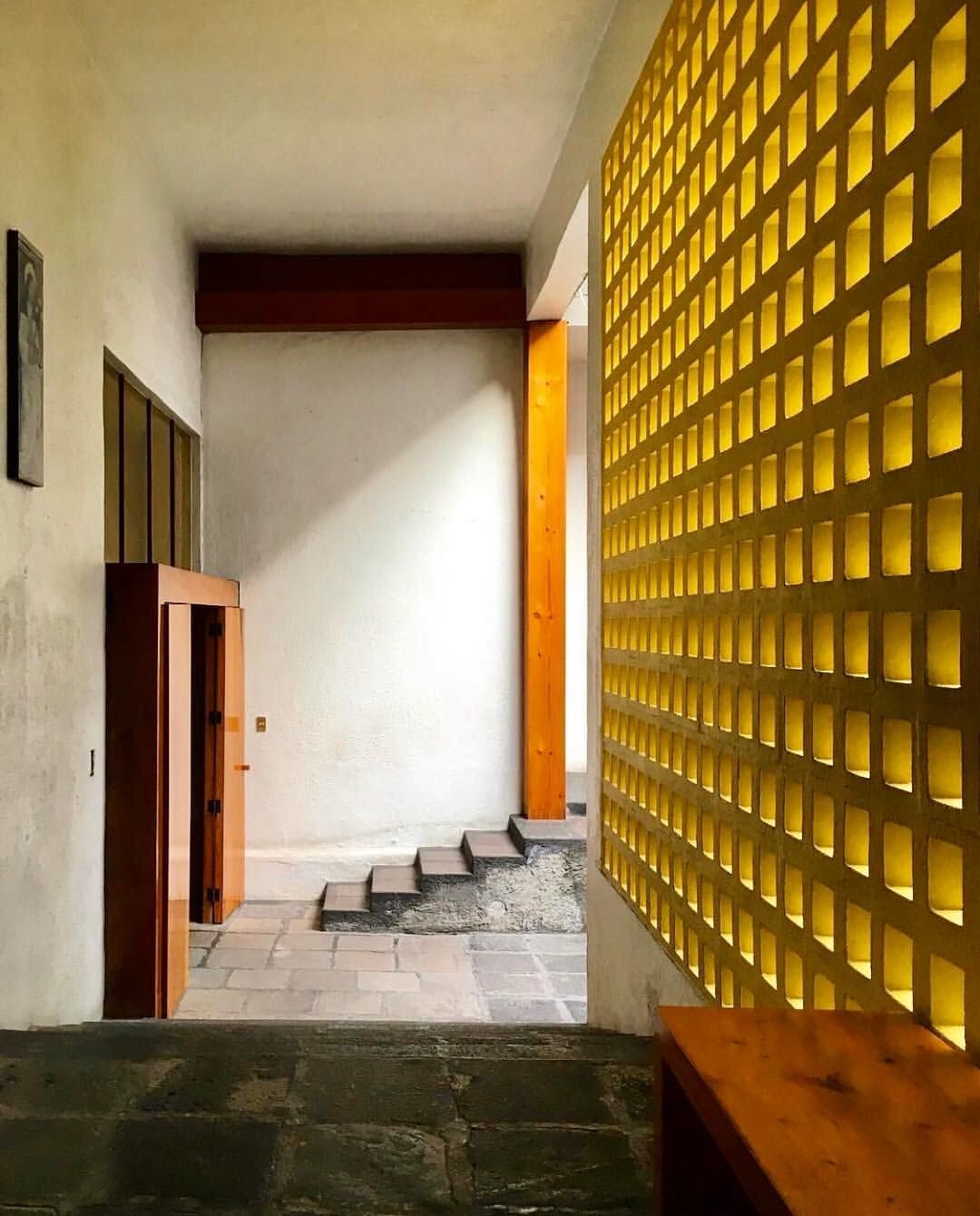 You can find everything he loved in architecture in this chapel. From calmness to serenity, solace, charm, and spirituality.
Barragan put his soul into this work. The signature feature is the yellow prayer hall wall across the black stone-walled pond.
Casa Iteso Clavigero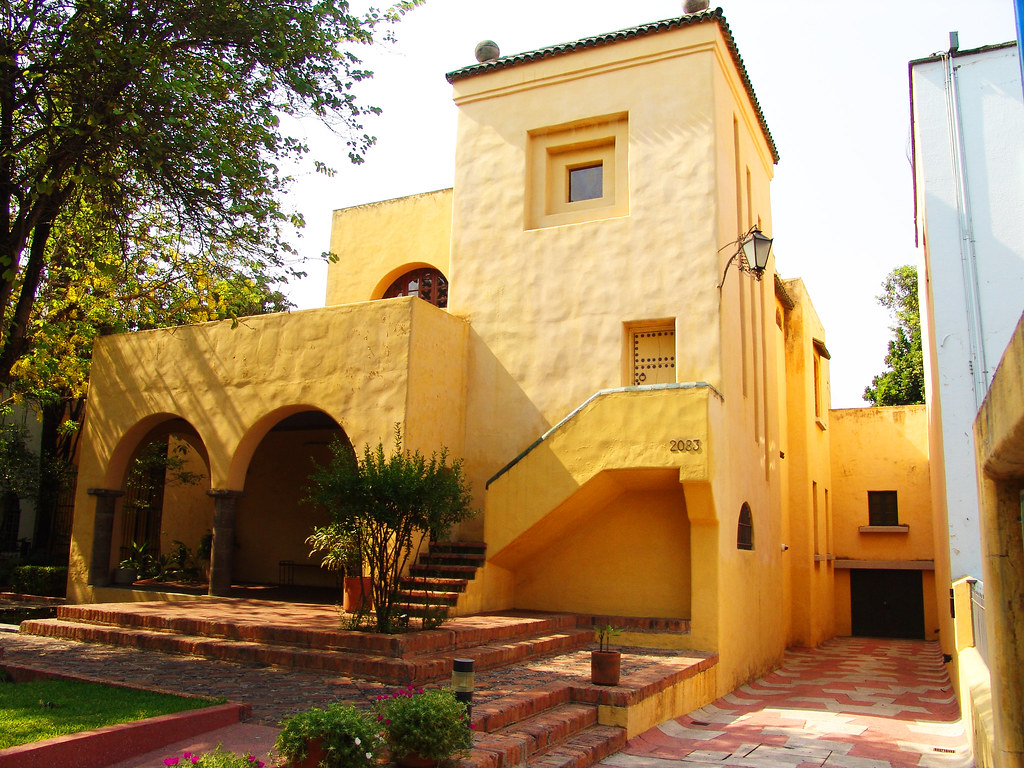 This is one of the many Luis Barragan house projects in the district of Guadalajara. It is now converted into a cultural center of a notable university.
Barragan built this during the early stages of his career. It features a mix of Arabian details with Mexican architecture. For example, the yellow hue, wide arches, and raw tectonic material.
Casa Prieto Lopez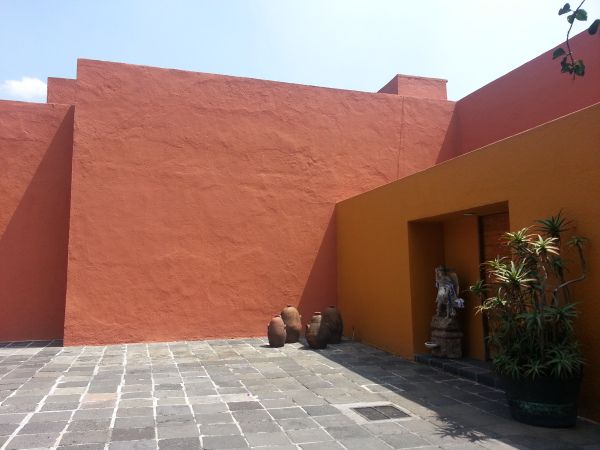 Painted in a pastel color palette with small doors and windows in ratio to the walls, the house was built on the volcanic rock expansion of pedregal. For Luis, the home was much more than a sacred place and very much less than a museum.