Where do we even begin? Italy has an architectural tradition that can be contested as one of the world's oldest civilizations. Italy is more than just a country known for its food, music, literature, and ice cream. It is a country with a long history and architecture that has influenced our current life. The way we live today would be dramatically different if it weren't for Italian art and design, and certainly less aesthetically beautiful. Italian architecture has affected educational and social institutions in addition to contributing to religious and political structures, interior design, and home furnishing trends.
Some of the most iconic design elements, such as columns, domes, and arches, originated in Italian architecture and are now found in some of the world's most prominent structures. It was most likely the combination of these features, as well as the Romans' in-depth understanding of building materials, that allowed them to achieve such remarkable achievement in the construction of public structures. It's hard to think that Romans were able to construct the aqueducts of Rome, the famous Roman Baths, and, of course, the Roman Colosseum thousands of years ago! And no discussion of Roman architecture would be complete without mention of the wonderfully constructed, world-famous basilicas, cathedrals, and churches.
From the Hellenistic Roman period to the present day, Italian architecture spans at least two millennia of history. There are many different architectural styles in Italian architecture. And each style evolved, influenced by our country's political, cultural, and economic changes. Here's how to navigate Italy's vast cultural and architectural history.
Important Periods
Here are several Italian architectural periods and styles for which we should be grateful because, without these revolutionary movements, our cities and homes would not be the same:
Ancient Greece Аnd Тhe Etruscans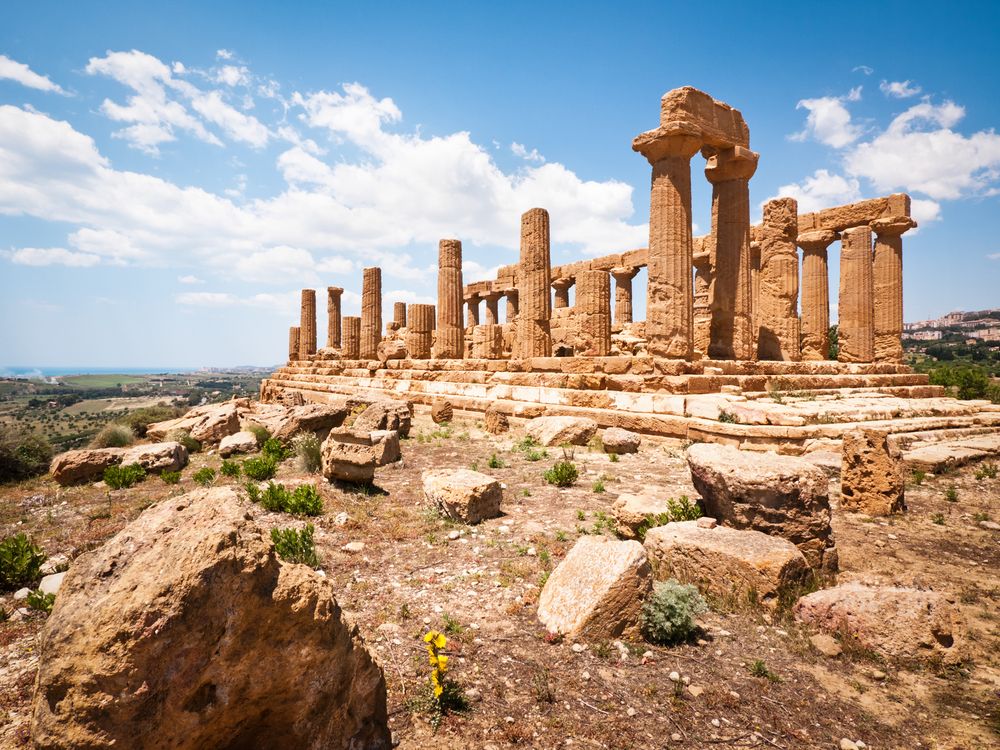 The Etruscans led the way in building in Northern and Central Italy during the period. Etruscan buildings were composed of brick and wood, and there are few Etruscan architectural sites in Italy today. The Etruscans influenced Roman architecture by constructing temples, public avenues, aqueducts, and city gates. One of the most famous is the Temple of Hera Lacinia in the Valle Dei Tempi in Sicily.
Ancient Rome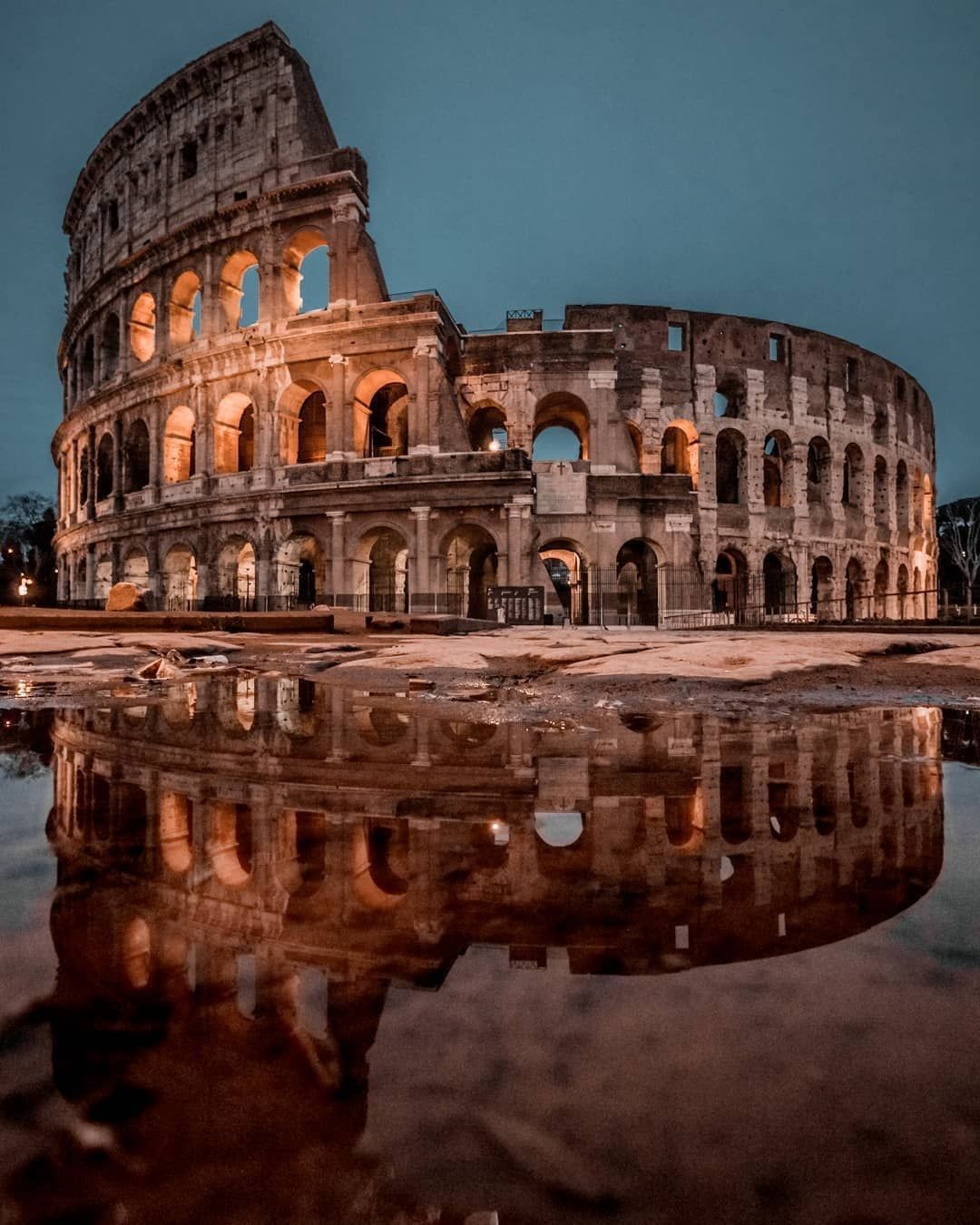 The Romans assimilated Greek influence, which can be seen in many parts of architecture, such as the introduction and use of the triclinium as a place and way of dining in Roman villas. Similarly, the Romans owed their Etruscan neighbors a debt of gratitude for providing them with a plethora of information necessary for future architectural solutions such as hydraulics and the construction of arches. The Colosseum in Rome is perhaps the most famous of all the buildings in the country.
Early Christian Аnd Byzantine Аrchitecture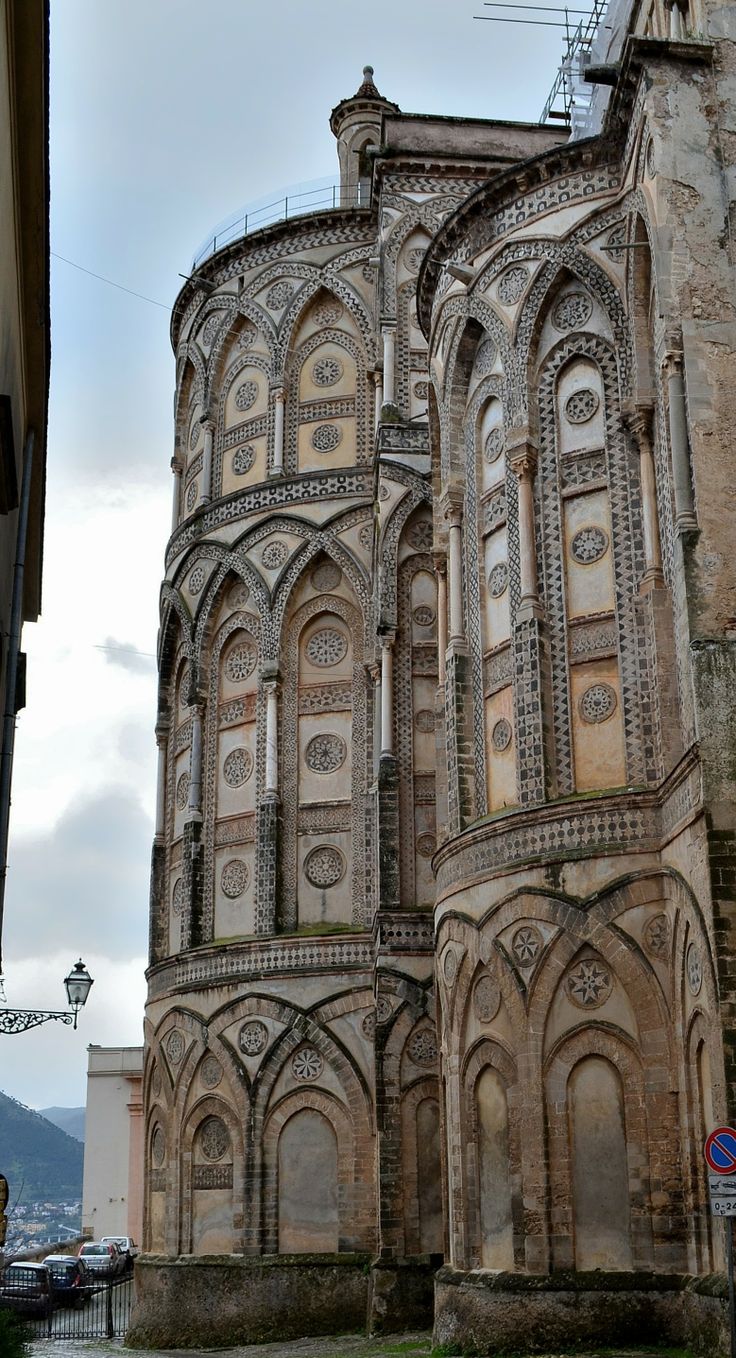 It was in Rome that the Christian concept of a basilica was born. They were notable for being long, rectangular structures with mosaics and embellishments that resembled ancient Roman architecture. It was very common in Italy to see Byzantine architecture. An example of this period is the Cathedral of Monreale.
Romanesque Architecture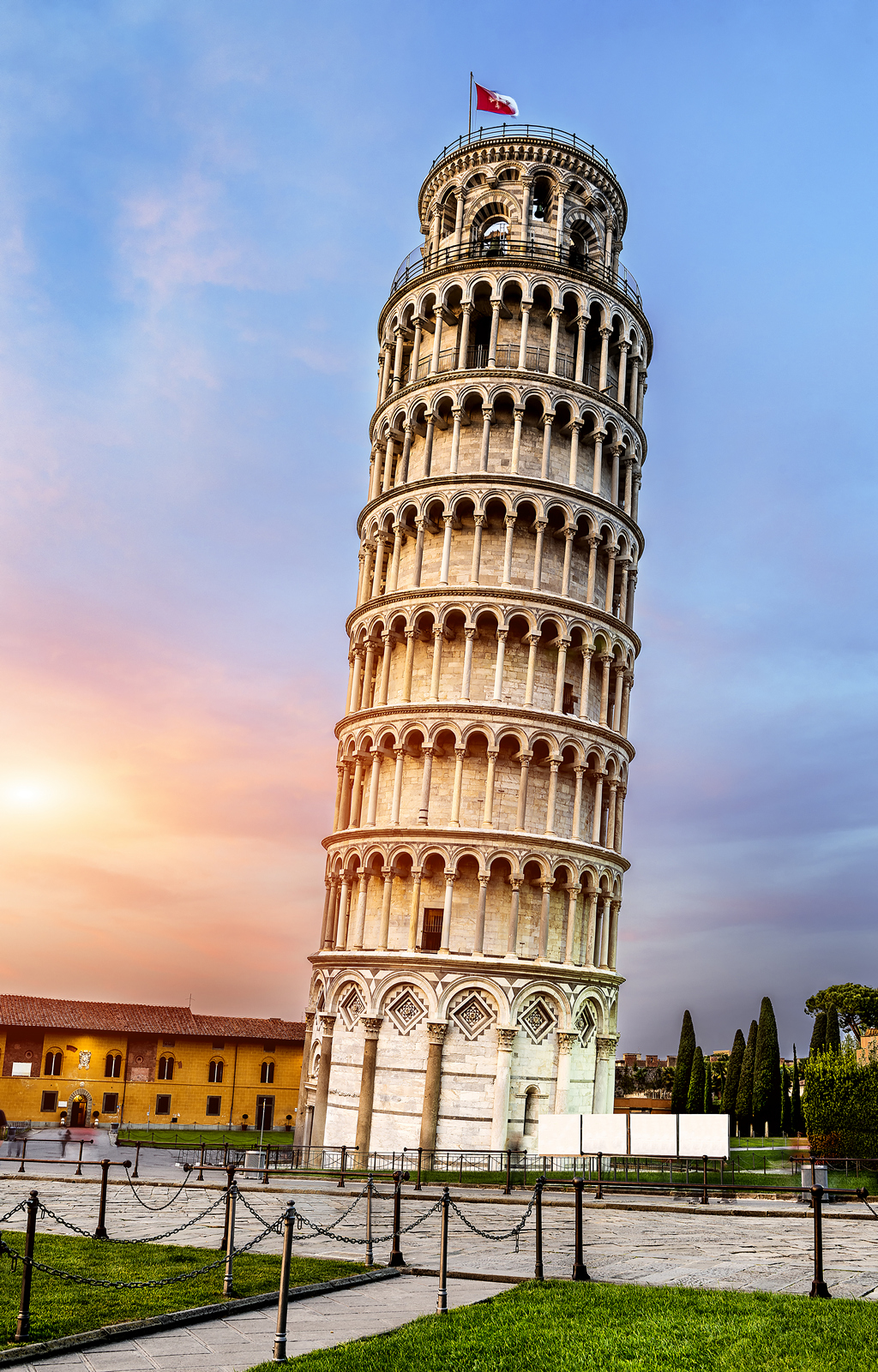 The Romanesque movement, which lasted from about 800 to 1100 AD, fell between the Byzantine and Gothic periods. This was one of the most productive and innovative periods in the history of Italian architecture, with masterpieces such as the Leaning Tower Of Pisa. The use of Roman arches, stained glass windows, and curving columns, all of which are common in cloisters, earned the style the name "Roman"-esque.
Gothic Architecture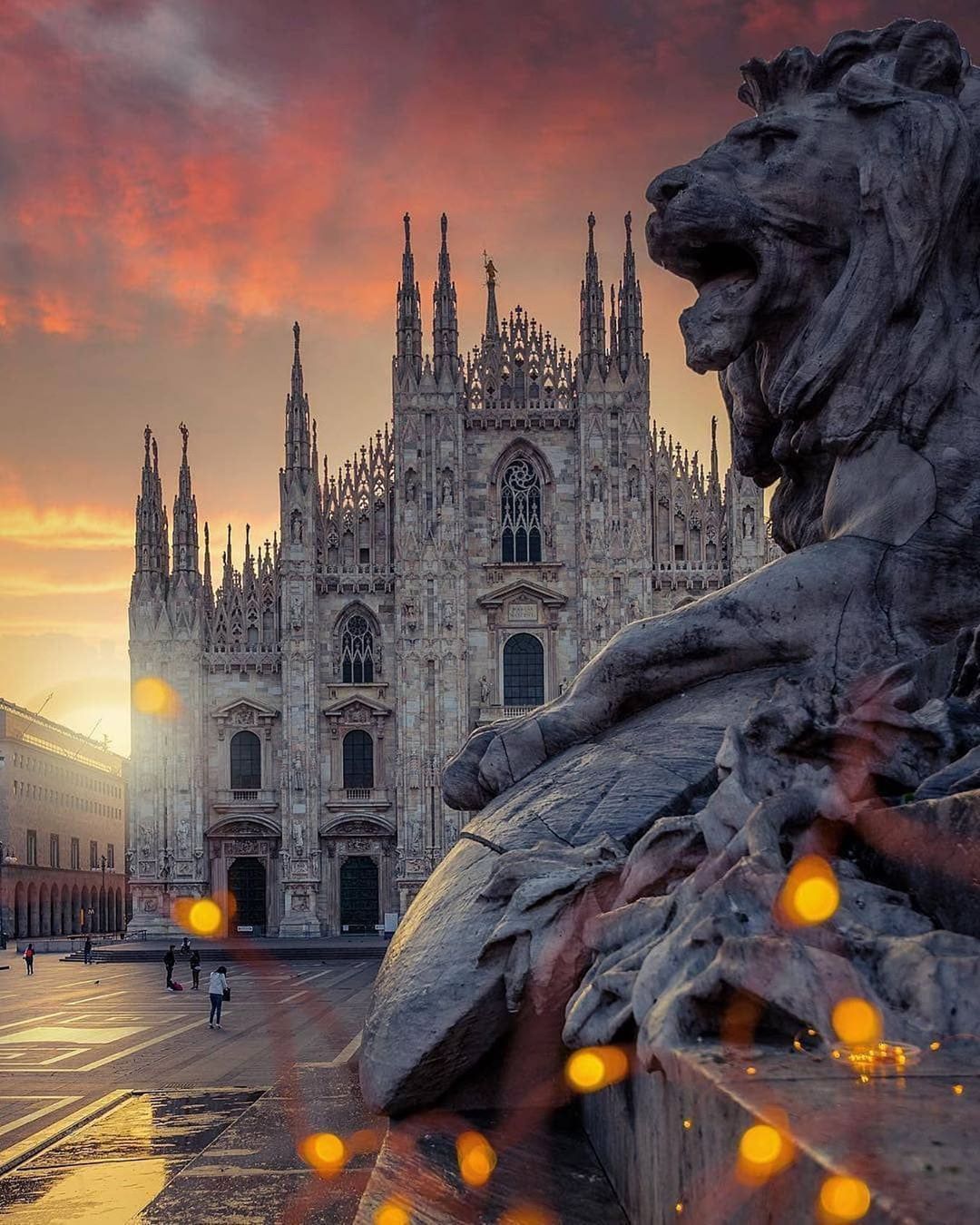 Religious symbolism and motifs inspired the Gothic style greatly. As a result, buildings and monuments include magnificent, detailed art that tells entire stories. Large stained glass windows, pointed arches, ribbed vaults, flying buttresses, and intricate embellishment are all essential components of Gothic architecture. Soon after, almost every church, chapel, and cathedral in Italy were built in Gothic architecture, and religious structures are still inspired by this trend a thousand years later.
Renaissance And Mannerist Aarchitecture
The Renaissance flourished in the 15th century in Italy, particularly in Florence. The scholarly approach to ancient architecture corresponded with a widespread resurgence of learning. There were a lot of reasons that contributed to this. One of the most outstanding buildings from this period is the Dome of Florence Cathedral.
Baroque and Rococo Architecture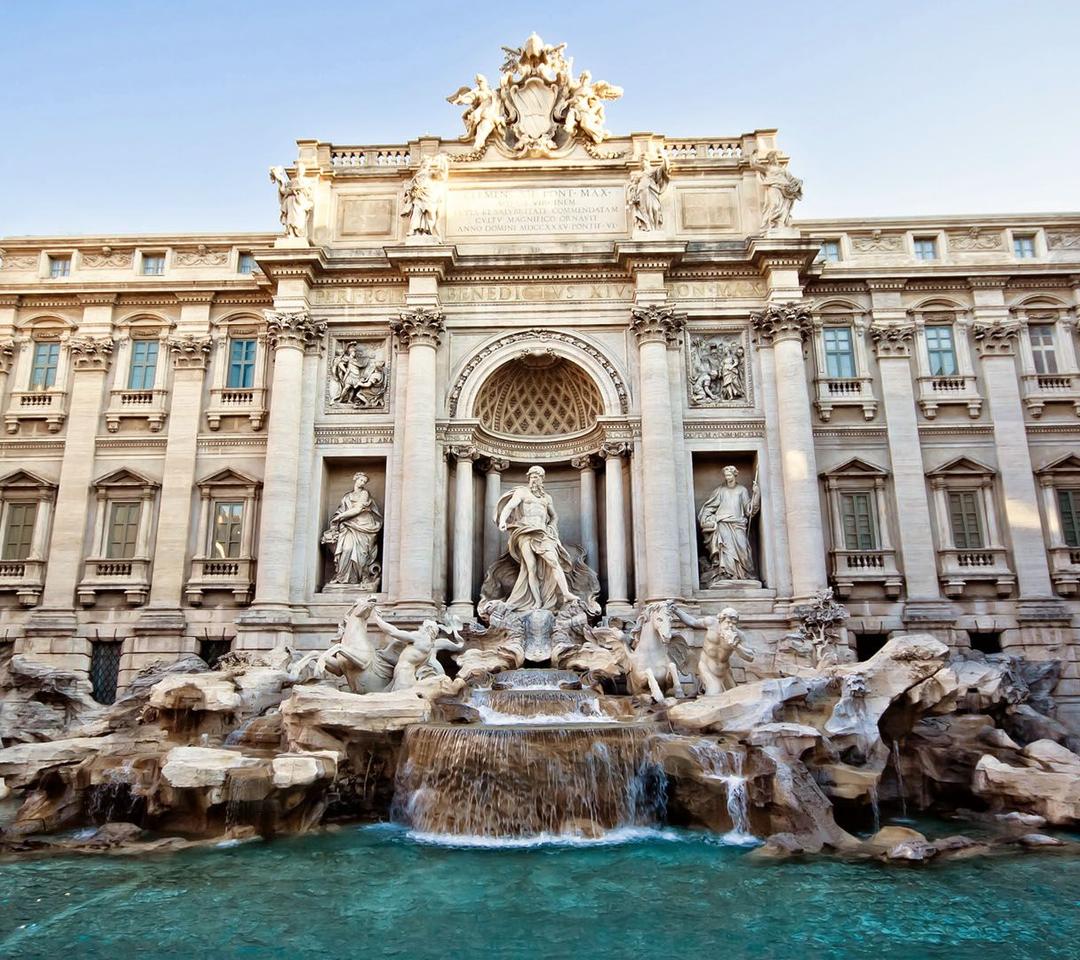 In this period paintings became illusionistic, and baroque architecture and sculpture became pictorial. The dramatic and illusory were central to Baroque art, with vibrant colors, secret light sources, luxury materials, and intricate, contrasting surface textures designed to heighten immediacy and physical delight. I am sure that almost everyone would like to visit the Trevi Fountain in Rome.
Neoclassical And 19th-Century Architecture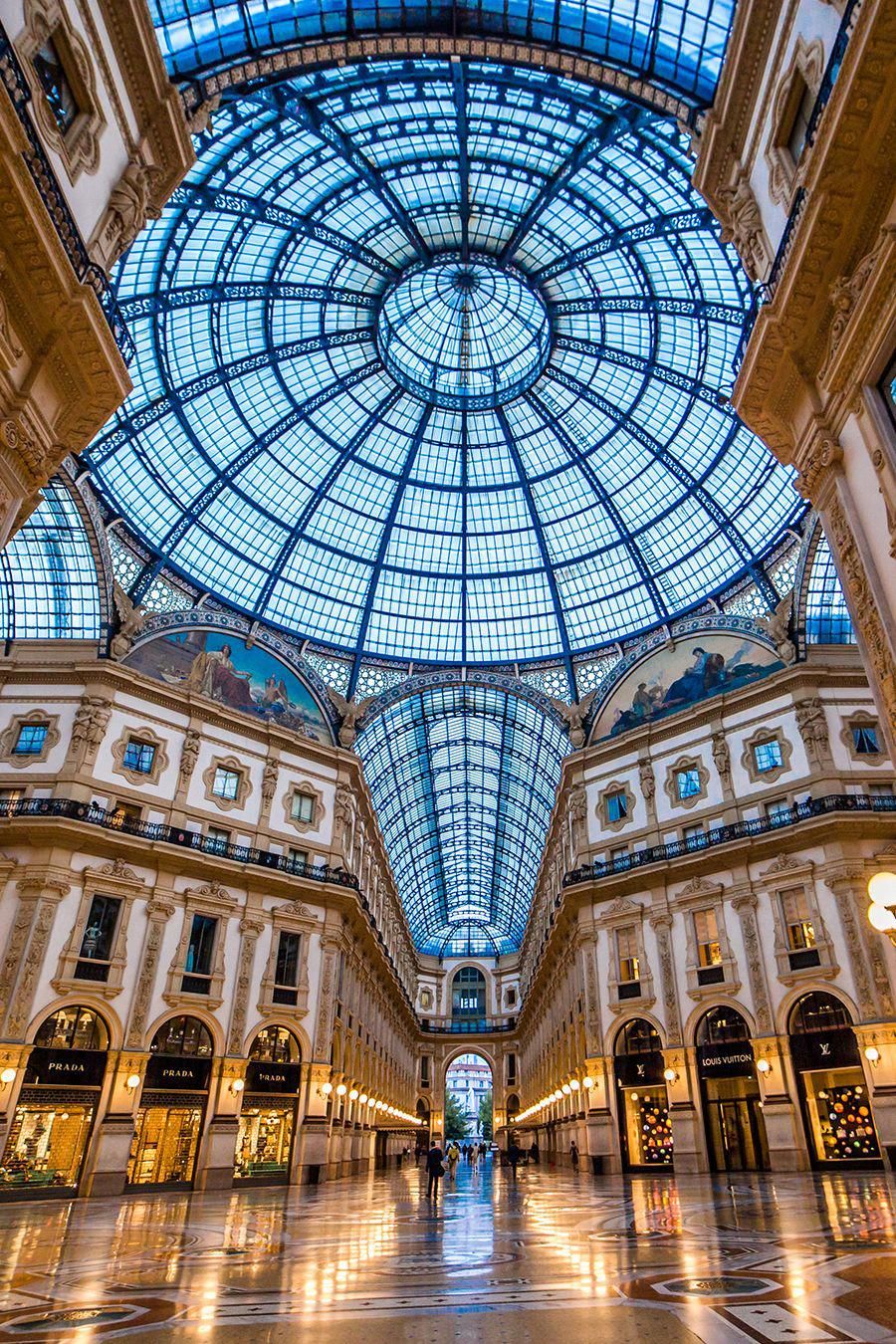 Italy was also noted for some somewhat avant-garde architecture in the mid-nineteenth century. It was built in 1865, the Galleria Vittorio Emanuele II in Milan was Italy's first iron, glass, and steel structure, as well as the world's oldest purpose-built shopping gallery, and influenced the Galleria Umberto I in Naples.
Post–World War II and Modernist architecture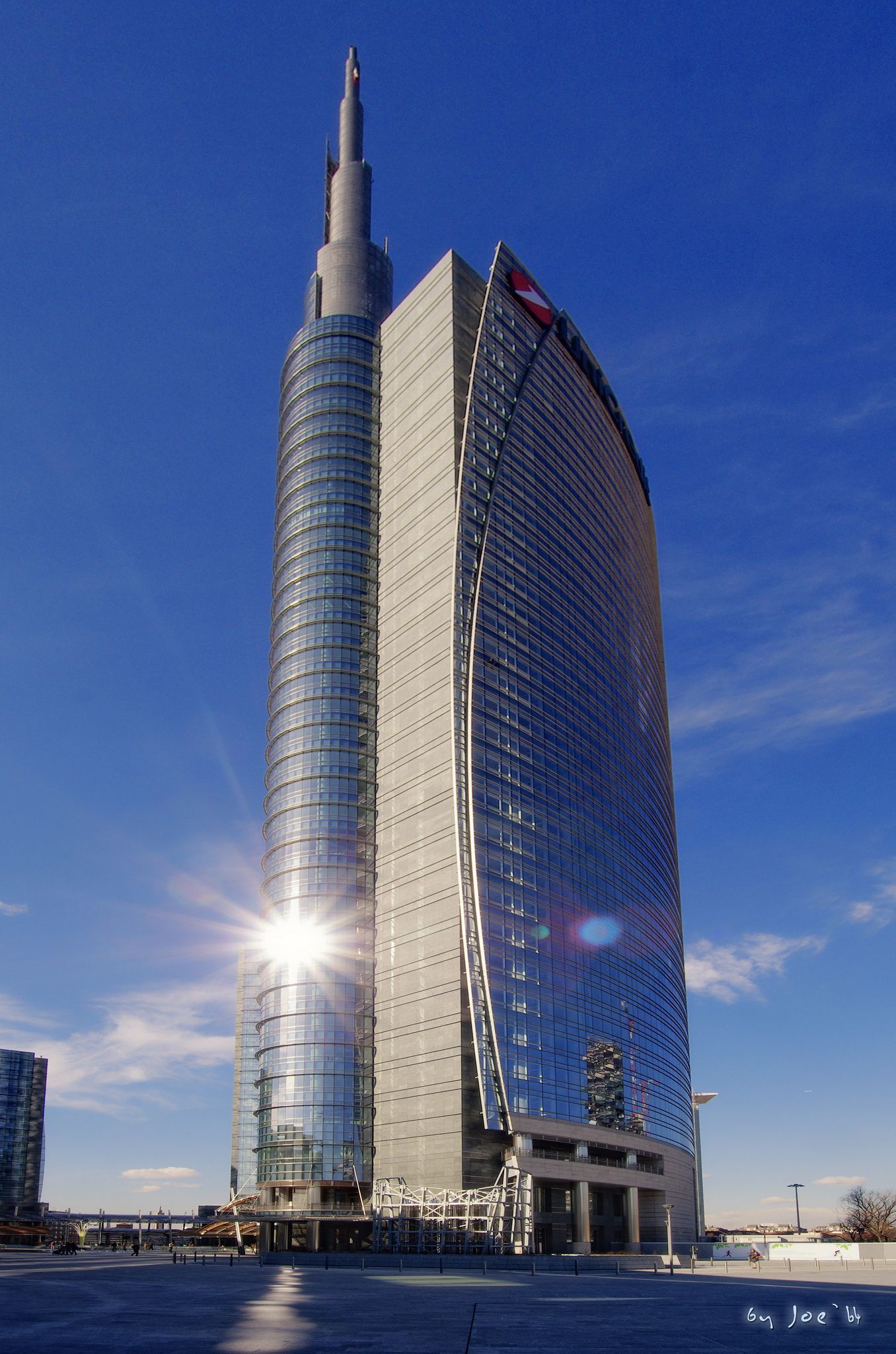 Modern architecture, often known as modernist architecture, was a movement or style of architecture marked by the use of new and imaginative building technology, primarily glass, steel, and reinforced concrete.
IMPORTANT BUILDINGS
If you visit Italy, you'll need more than a month to visit all the notable buildings in this gorgeous country. Here are some of them:
Pantheon, Rome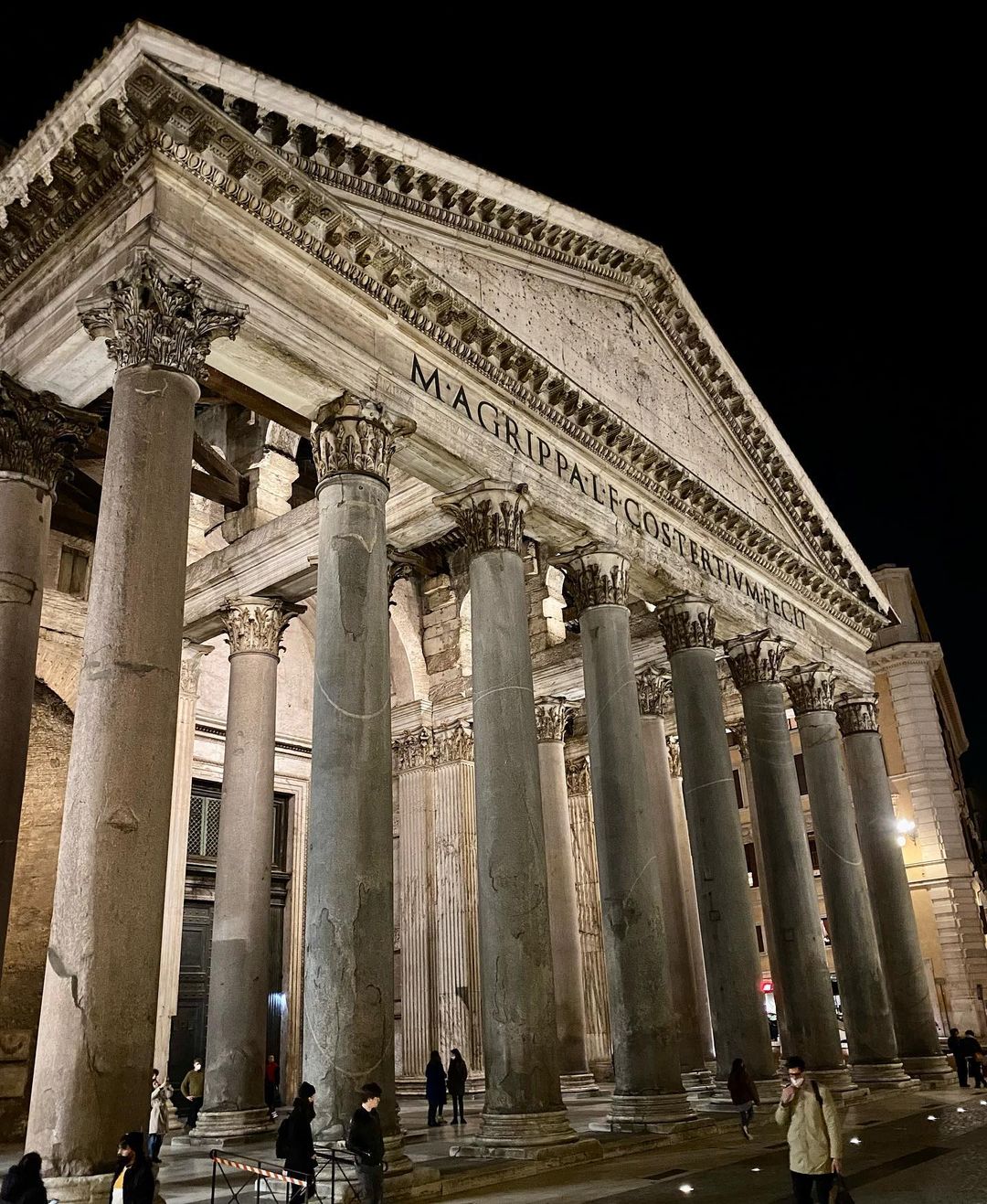 The height of the dome and its roundness may overwhelm you when you enter the Pantheon. The dome's shape is claimed to represent the vault of heaven, and the space is said to represent an intention to place all gods on the same footing. The Pantheon is one of Rome's most well-preserved structures and one of the nicest sites to visit.
Galleria Giorgio Franchetti alla Ca' d'Oro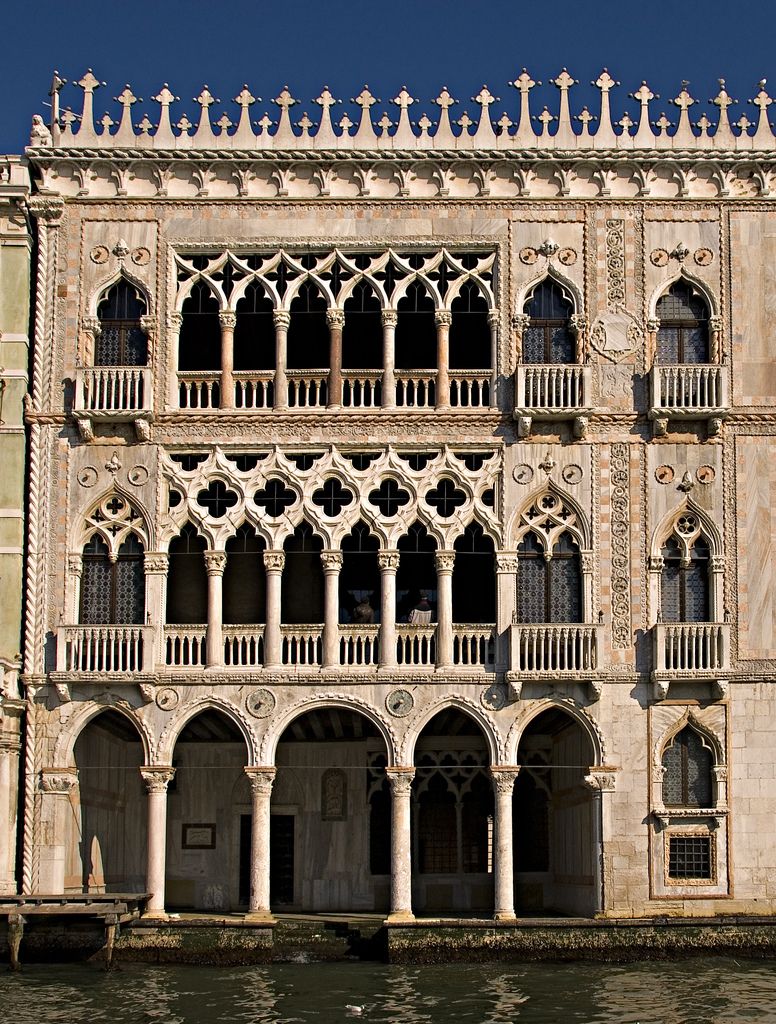 The Ca' d'Oro, also known as Palazzo Santa Sofia, is a palace on Venice's Grand Canal. Its name means "golden house" because of the gilt and polychrome external decorations that originally covered its walls. It is one of the city's older palaces. It has been utilized as a museum, the Galleria Giorgio Franchetti, since 1927.
St. Peter's Basilica
The grave of Saint Peter is buried in St. Peter's Basilica, which is considered one of the holiest Catholic locations. St. Peter's Basilica is often considered a cathedral, but that's not true. The initial church on the site was built in the fourth century, however, the current structure was built in the sixteenth century and was sponsored by indulgences, which were offered by the Catholic church as a form of peace of mind to its believers.
Giotto's Campanile, Florence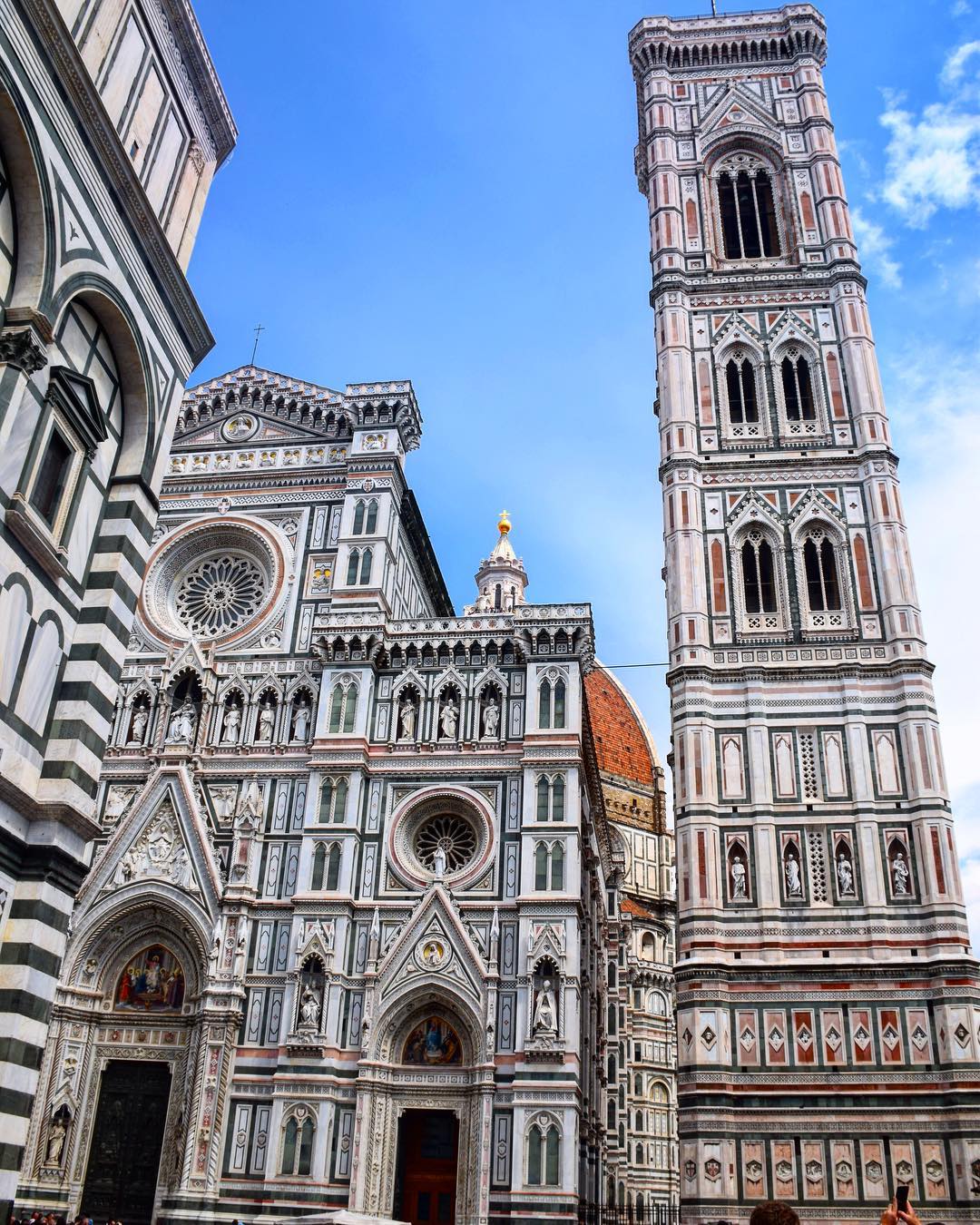 On the Piazza del Duomo in Florence, Italy, a free-standing campanile that is part of the complex of buildings that make up Florence Cathedral. It began in 1334, when Giotto, one of the most important artists and architects of the time, began construction on the church's bell tower, which was to be placed next to the church. Despite the fact that the bell tower bears Giotto's name, he only worked on it for three years before his death.
Rialto Bridge, Venice
The Rialto Bridge is one of the most well-known bridges in the world, and it is without a doubt the most well-known bridge in Venice (Italy). It is 48 meters long and has a single stone arch with a span of 22 meters. The covered ramps on either side of the central portico carry rows of businesses. Many people thought the idea was too risky from an engineering standpoint while it was being built, yet the bridge is still standing and has become one of Venice's architectural landmarks.
Villa d'Este, Tivoli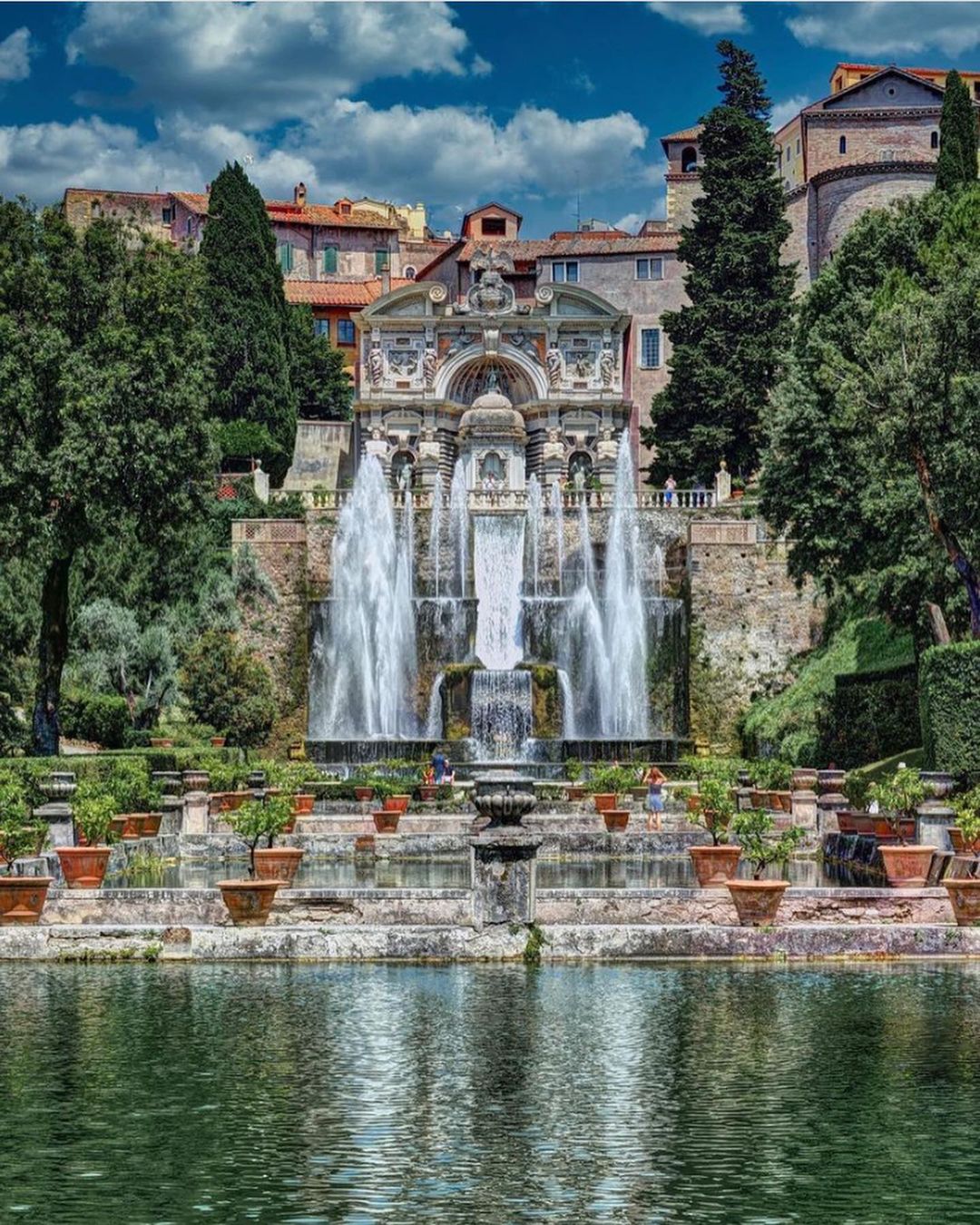 The villa is a jewel of architectural and landscape grandeur, located in Tivoli, near Rome. The magnificent complex is known around the globe for its magnificent fountains, which include fascinating and provocative water shows, as well as being Europe's most exquisite example of an Italian Renaissance garden.
Ponte Vecchio, Flornce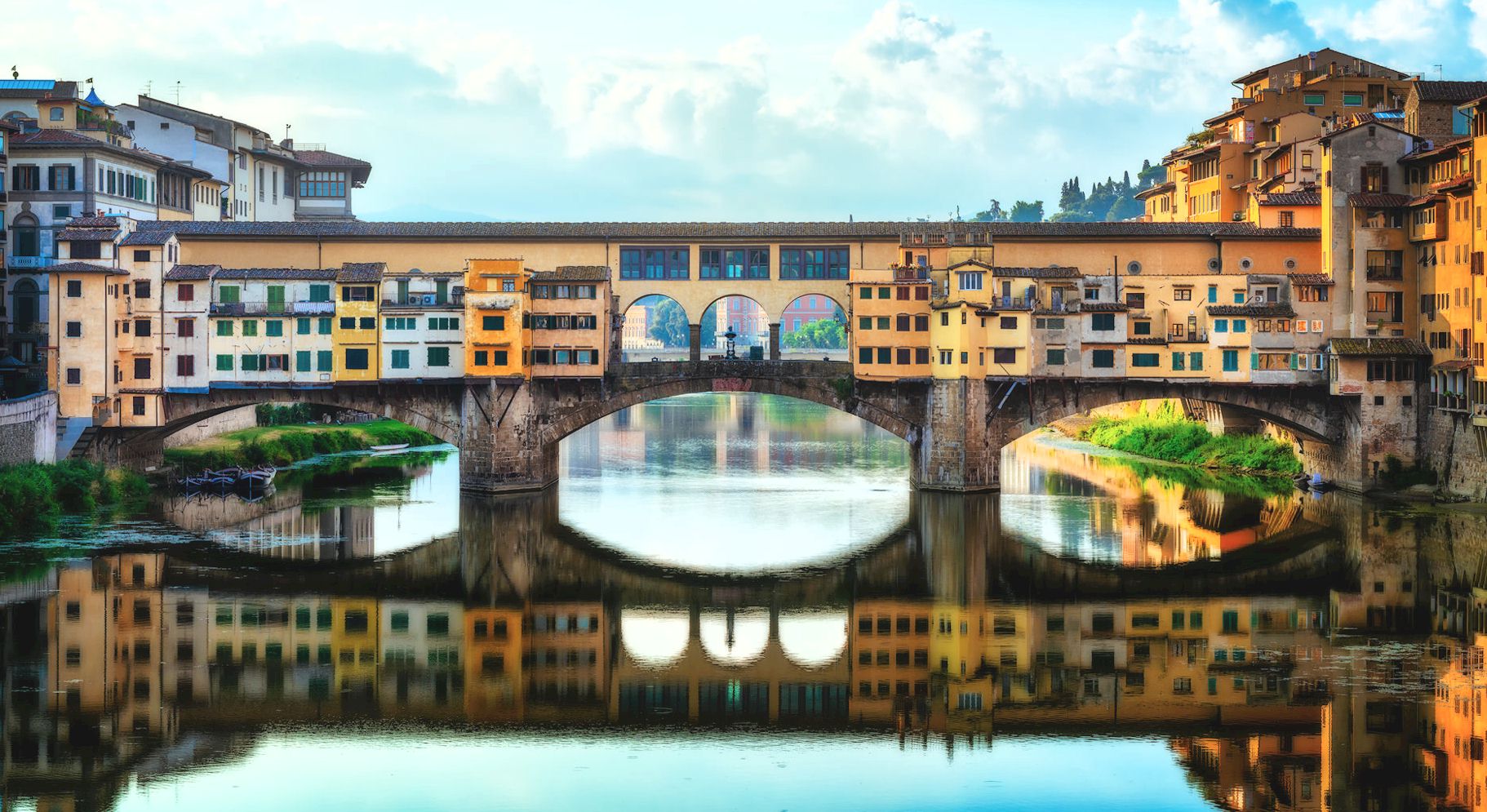 The Ponte Vecchio, or Old Bridge, is a medieval stone closed-spandrel segmental arch bridge over the Arno River in Florence, Italy. It is notable for the businesses constructed along with it. It was once usual practice to build shops on such bridges. The businesses were once occupied by butchers, tanners, and farmers. Today it is the place for jewelers, art dealers, and souvenir vendors. The Ponte Santa Trinita and the Ponte alle Grazie are the two bridges that border the Ponte Vecchio.
St Mark's Basilica, Venice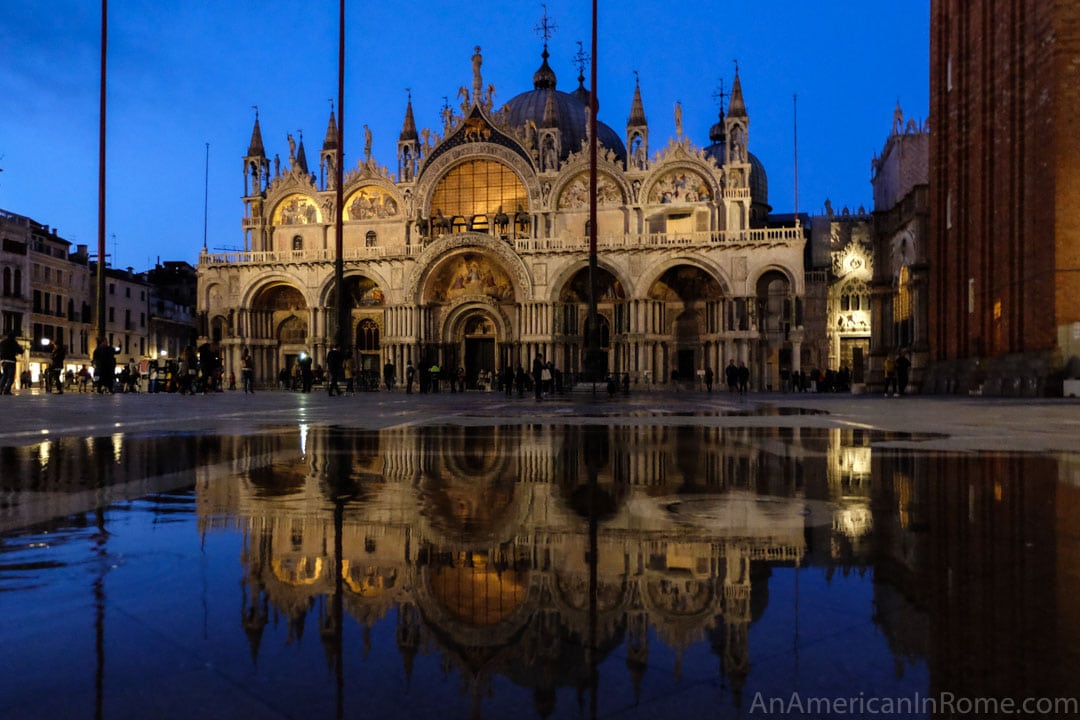 This one-of-a-kind church is a product of Venice's cultural ties to the Orient and is an early example of architectural multiculturalism. Middle Eastern craftsmen were commissioned to adorn the complex façade and gorgeous interior with domes, mosaics, and unique sculptures.
Siena Cathedral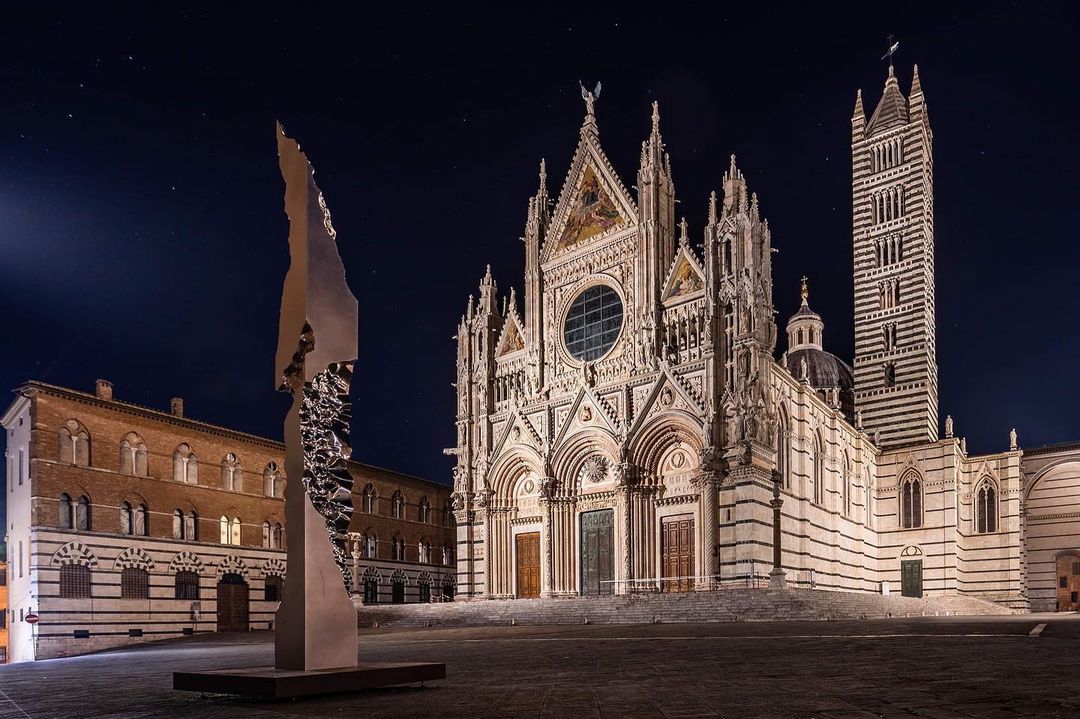 The Duomo in Siena is located in a square above the Piazza del Campo, a grand Gothic structure with works by Pisano, Donatello, and Michelangelo. The cathedral's exterior is rather stunning, and if you don't have much time in Siena, you might as well just admire it from the outside. The outside and interiors are alternating strips of white and greenish-black marble, the emblematic colors of Siena being black and white.
Bosco Verticale, Milan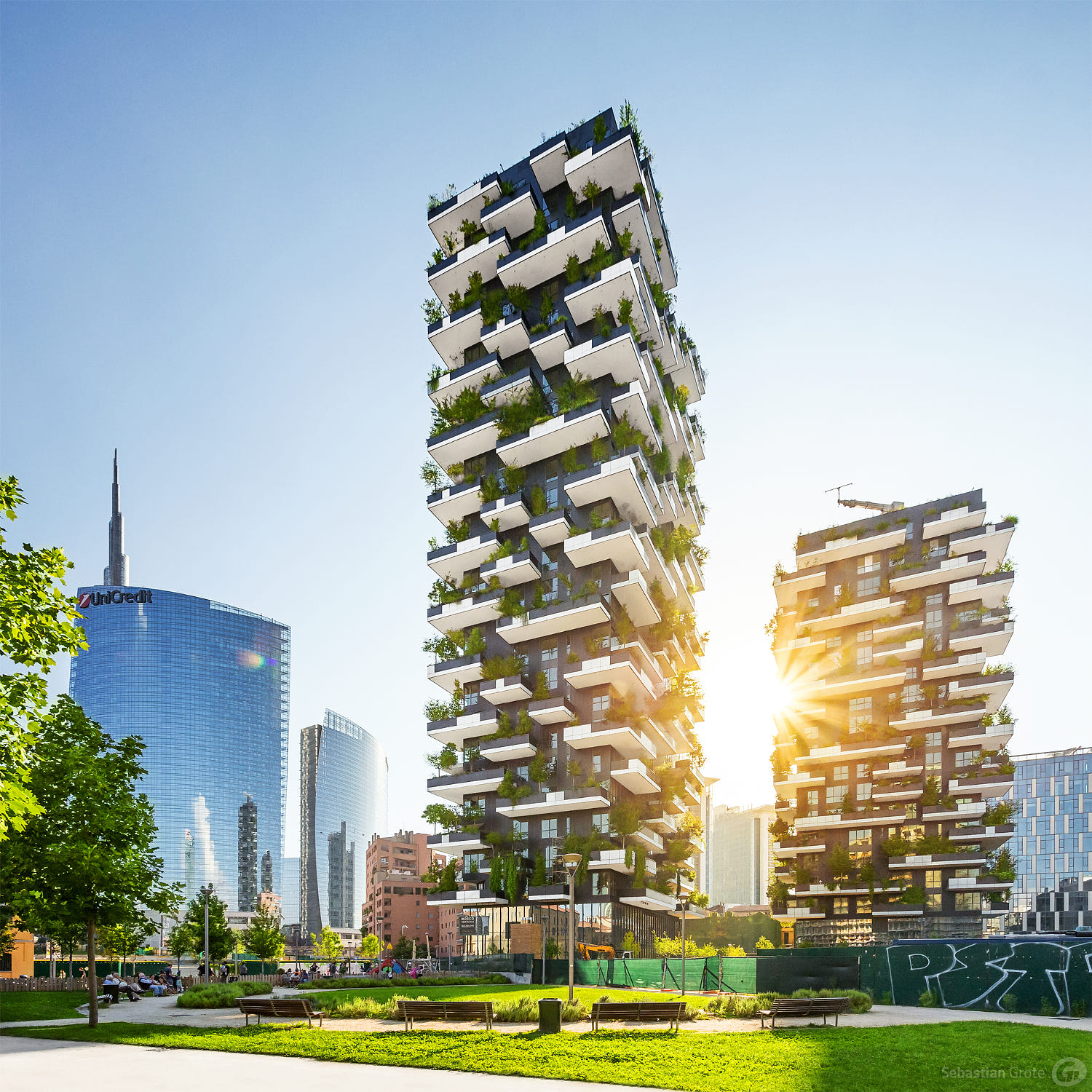 The Vertical Forest is an architectural concept that uses the changing polychromy of leaves to replace traditional materials on urban surfaces. The biological architect uses vegetation to produce a suitable microclimate and filter sunlight, rejecting the restricted technological and mechanical approach to environmental sustainability.