The majority of people live in the middle of urban areas, mostly in apartments. With the limited living spaces, we tend to feel a bit crowded at times. Having a living plant in your home livens up the place and brings more warmth and freshness. Whether you have a green thumb or not, it is always nice to put some greenery in your home, or even better, out on the balcony. Having a balcony, a terrace, or even a ledge that extends from the apartment to the outside is a luxury most apartments don't have. If you're one of the lucky ones with a balcony and you are looking for ways to make your home even more pleasing and relaxing without using up too much of your space, maybe it's time to start thinking about getting some balcony planters and beautiful plants to go in them.
Before you start your journey on creating your little piece of nature on your balcony or are looking to update the one you already have, make sure you're allowed to do so. Depending on where you live, you might have a tenants association or some building rules that don't allow having items on the balcony rails or hanging from them on the outside. If that's not the case, then you're good to go.
When choosing a planter or flower box for your balcony, keep in mind how much space you have to work with, also how many and what kind of plants you plan to have. Deciding on what your green place of peace would look like isn't always as easy as you might think. There's a wide variety of planters to choose from, from their size and material to the way they can be placed.
To make your choice a bit easier, we made this list of some of the most beautiful and interesting flower boxes we could find and give you an idea of what y
Colored Hanging Flower Boxes And A Big Floor Planter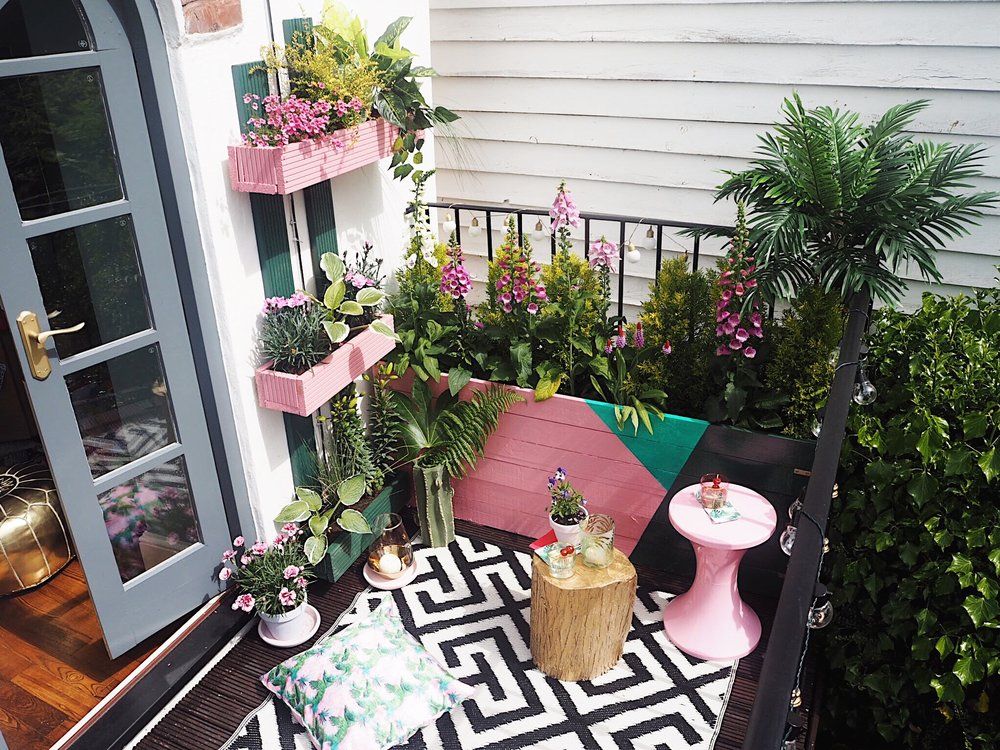 Wooden planters tend to cost a pretty penny, but they're also very easy to make from scratch or as a cover over a regular plastic planter. Hanging the planters vertically saves yous pace and gives the plants more sunlight and air. On the other hand, it frees up more space so you can make a very big planter along the side of the railing that will serve as a privacy screen and additional planting space.
Small Hanging Tiered Planters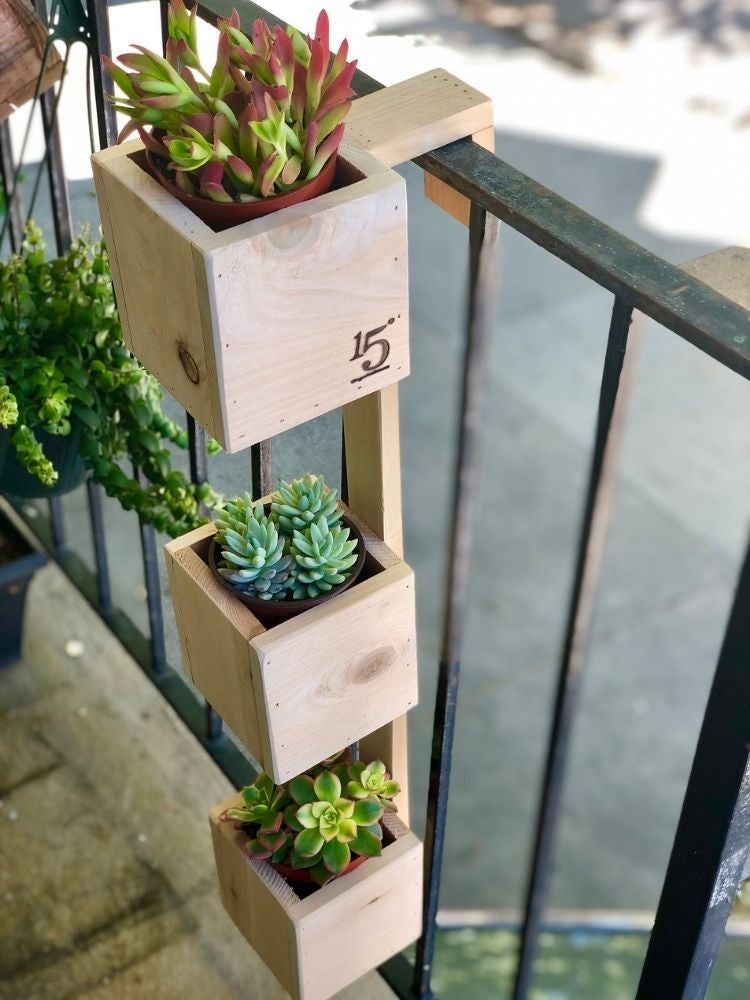 If you're starting with keeping plants for the first time, succulents are a great place to start. They're resilient and need very little care. The downside is that they're small. To cover more balcony areas with fewer succulents, you can use tiered planters like these. And the natural wood they're made of add to the warmer, more natural look.
Hayrack Planter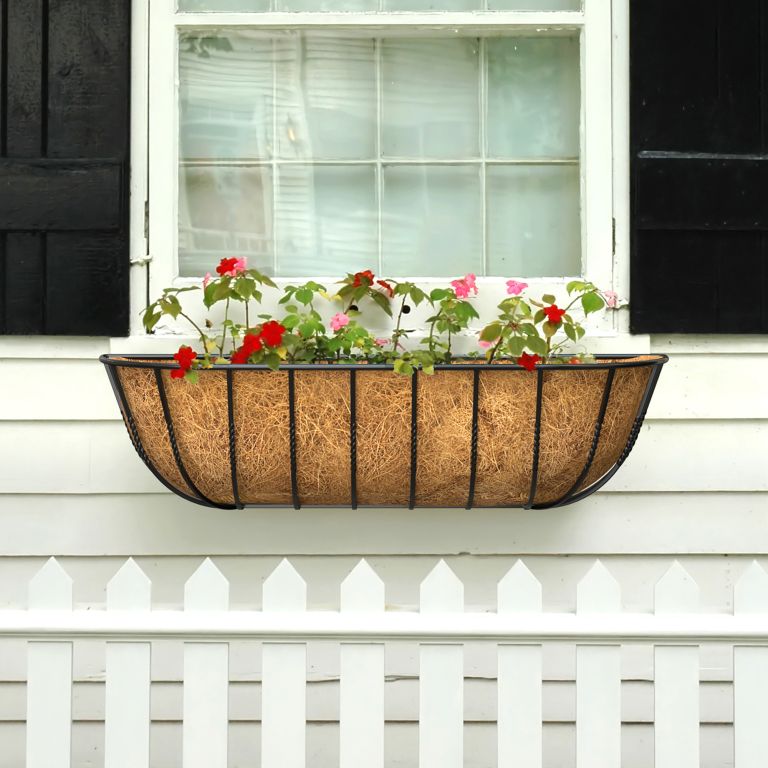 There is something very endearing about these country-style house feeder-type racks that attract the eye and make the flowers planted in them look even more beautiful. Whatever it is, these types of planters would work well for your balcony railings, to hang them on the balcony wall, or even place them on your window sill.
Flower Box With Trellis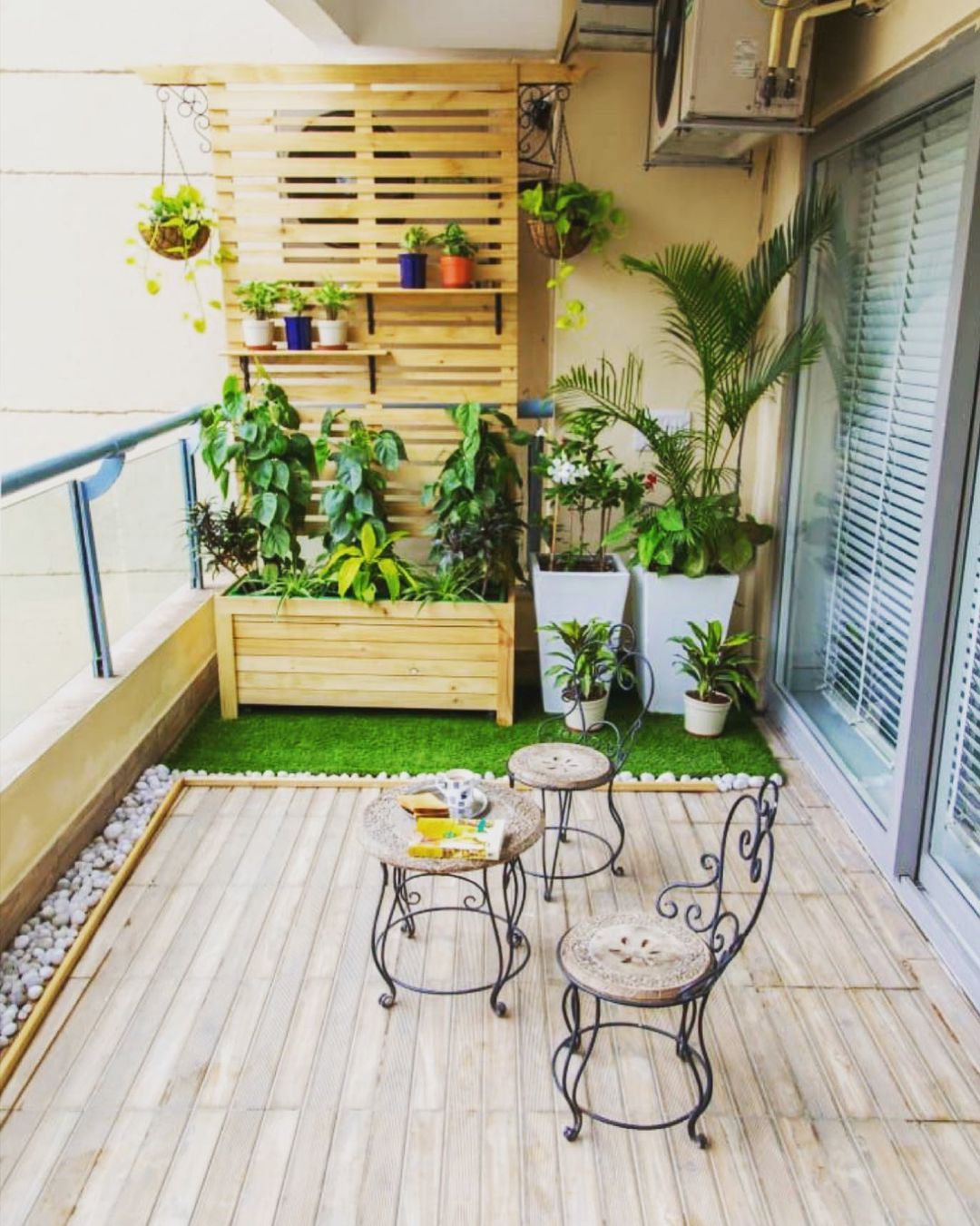 Big planters are great for filling up that small niche in your balcony. To fill up the space even more, get a big planter with a trellis. You can plant some vines that will weave through it and give you even more easy-to-maintain greenery.
Hanging Crates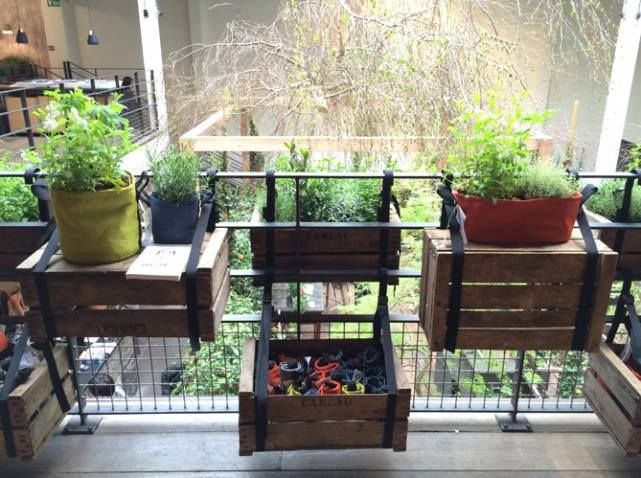 Wooden crates are often used in industrial or rustic home decor, and they can be quite versatile, even used as planters. hang them up with planter hooks or straps of leather or some belts on either side of the balcony railing to get that same easy rustic look.
Hanging Planters And Mini Picket Fence Garden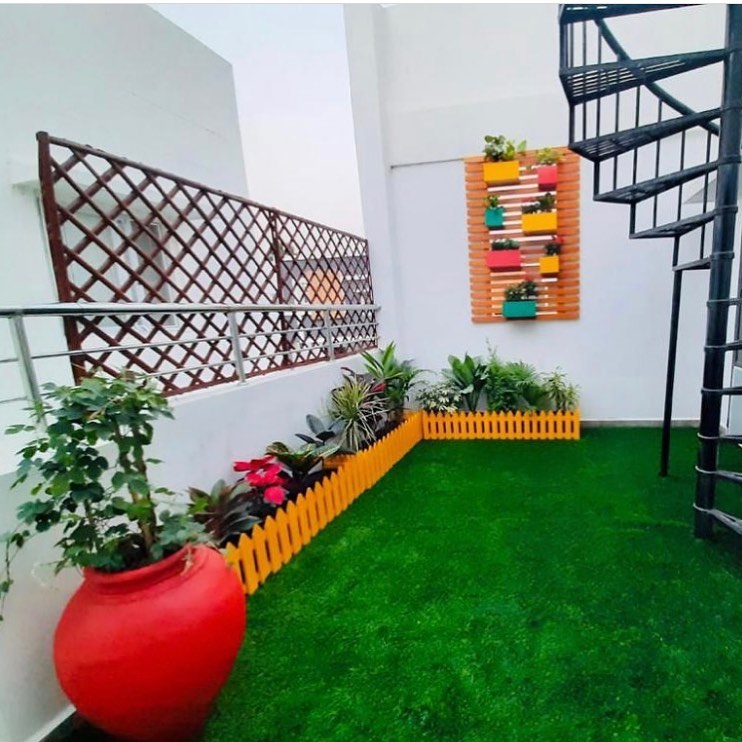 This is an adorable idea if you have the space for it. Put your potted plants in a line along the bottom of the railing and put a small picket fence in front of them. It will look like you have a small patch of garden. As for the bigger planters, you can choose some in different colors or paint the ones you already have and hand them on the wall, on the rows of small planks, that will match the theme of the picket fence.
Iron Railing Planter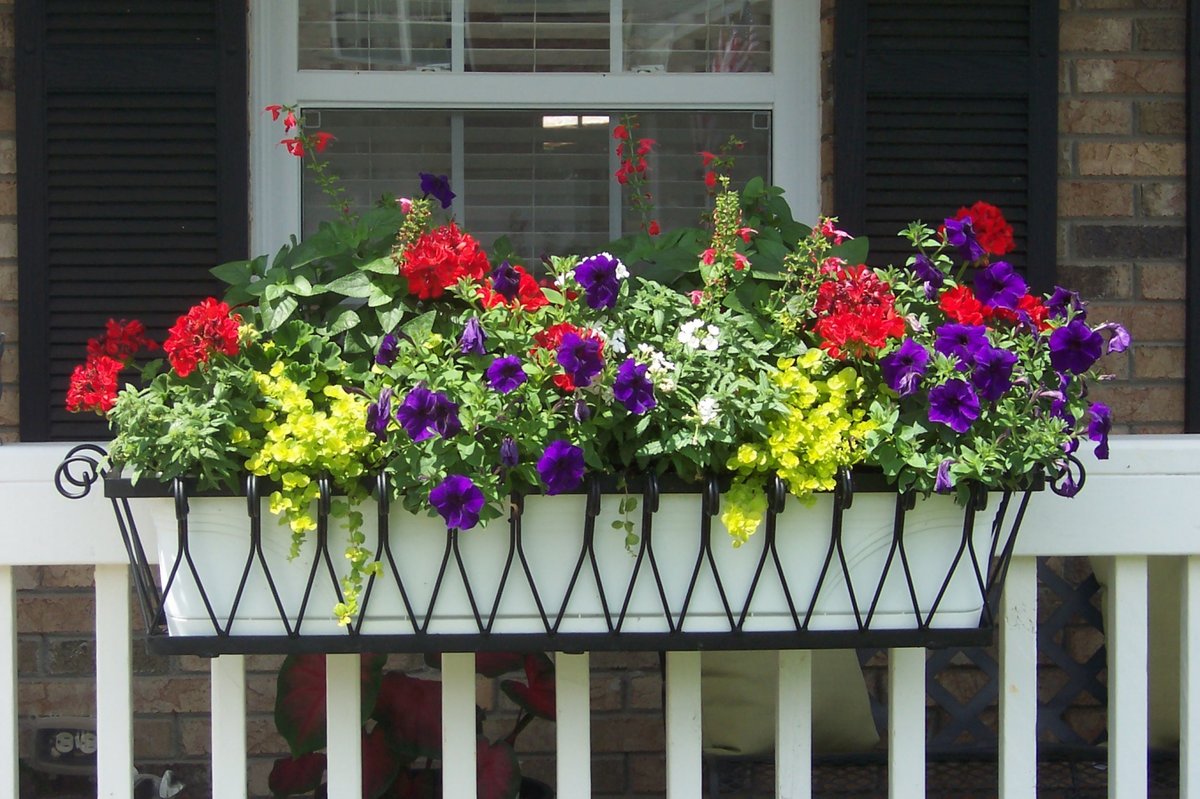 The beauty and convenience of railing planters are that you don't need special planters to put in them so that they'll look good. You can place your existing wide planters in them or put a lot of smaller ones, and they'll still look amazing on your balcony.
Build-In Planters With Sitting Area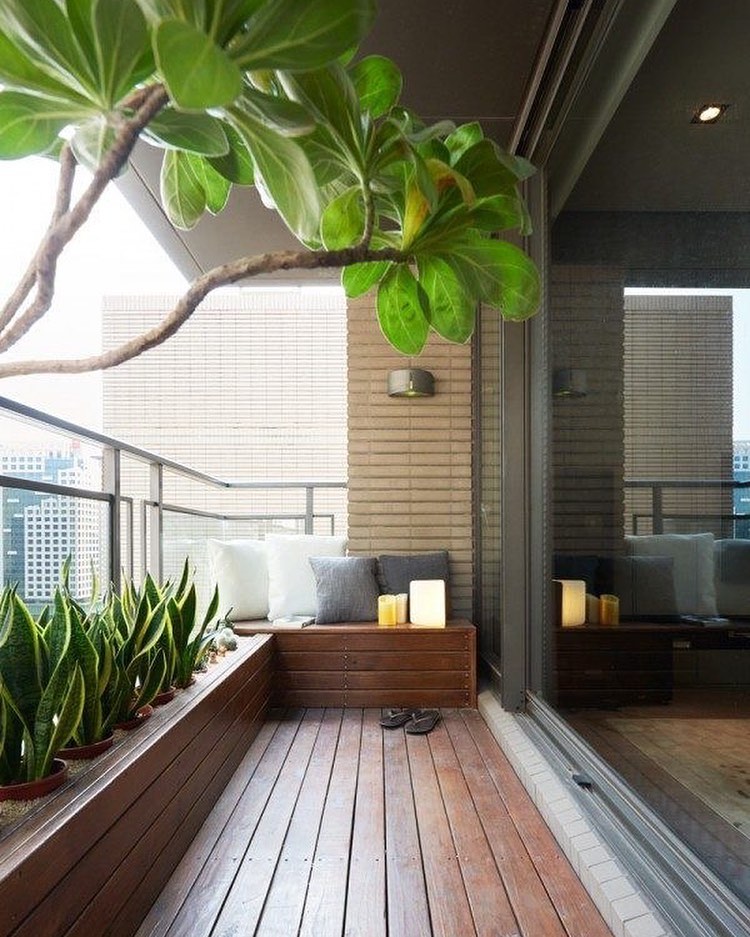 For most of us, the reason we would want some plants on our balcony is to have a calming place to sit outside the home. So maybe you're looking for a way to make the place a bit more comfortable and perhaps with a more modern, streamlined look than an actual garden? Here is a very nice solution. The entire balcony space is covered with wooden planks, flowing into the small bench and planters along the railing, for a clean and modern, yet natural look.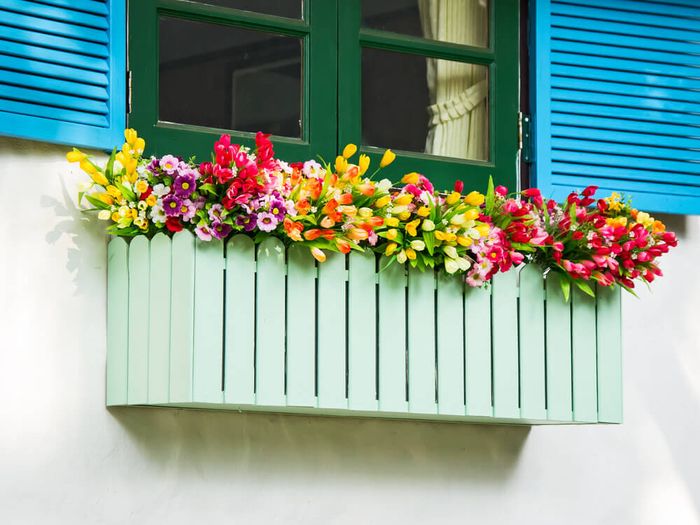 Did you like the idea of the mini-picket fence garden, but you don't have enough room to make it? Here's the perfect alternative. A planter that looks like a picket fence that you can hang on your railing or outside the window. And you can paint it in any color or colors you like.
Sunny Winter Planter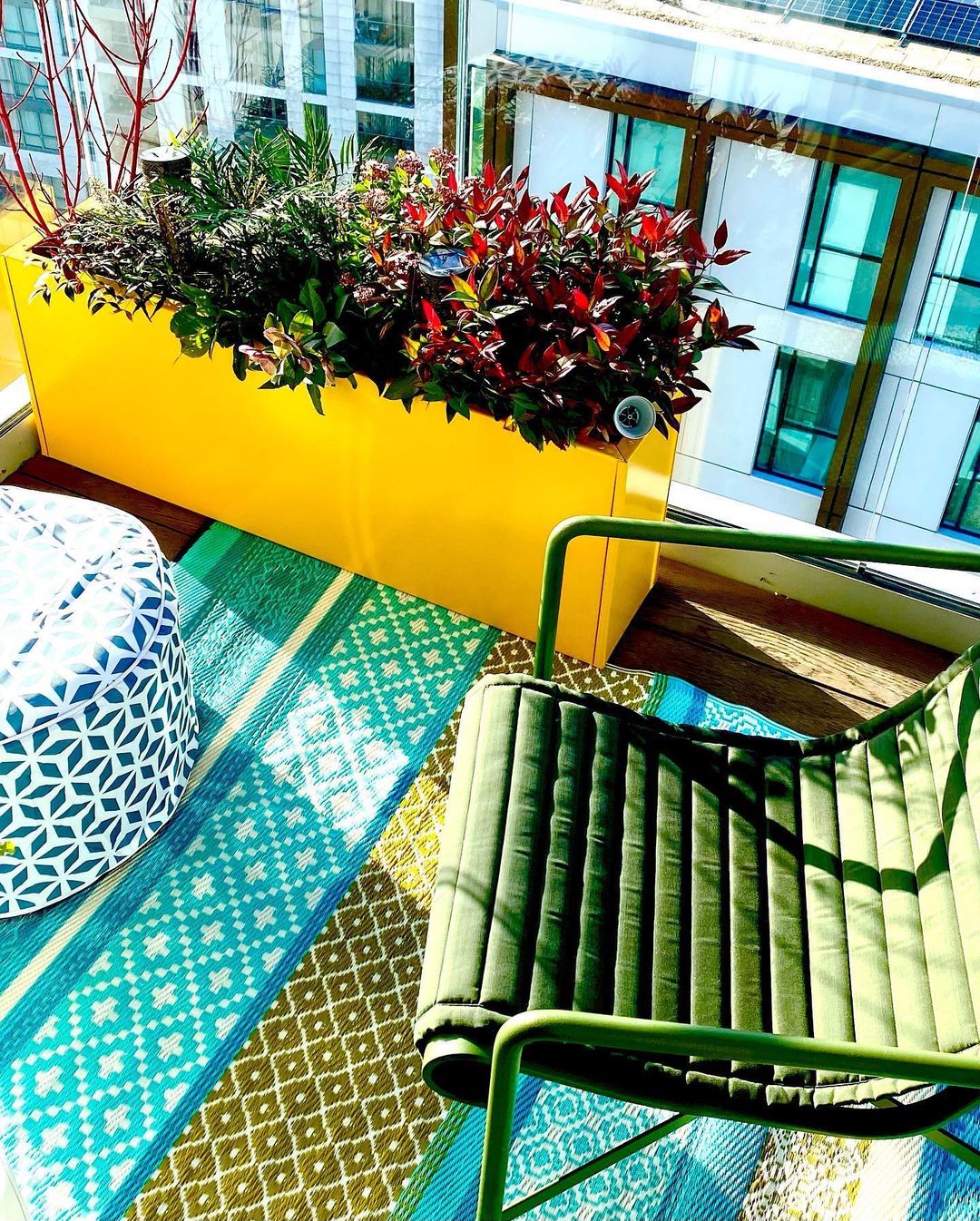 Wooden, iron, or plastic planters are all well and good for warm weather when the flowers are in full bloom, but what would you enjoy in the winter? A cheerful yellow planter, resistant to the elements, planted with evergreens is just what you might need for a relaxing warm winter day with hot cocoa in hand.
Wicker Planter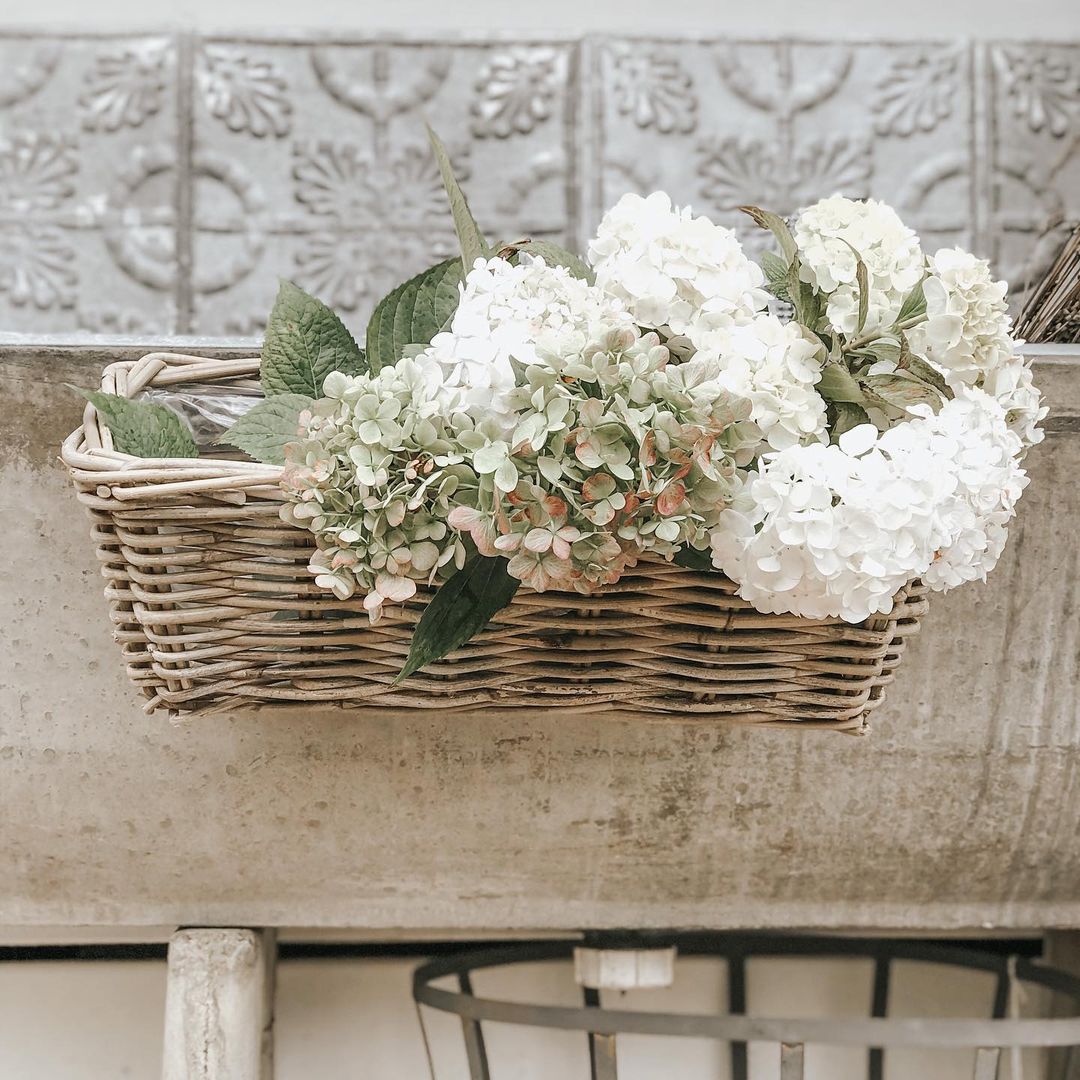 Want to keep things more natural and rustic? You can't go wrong with a wicker planter. They truly do have a timeless appeal.
Glass Railing Planters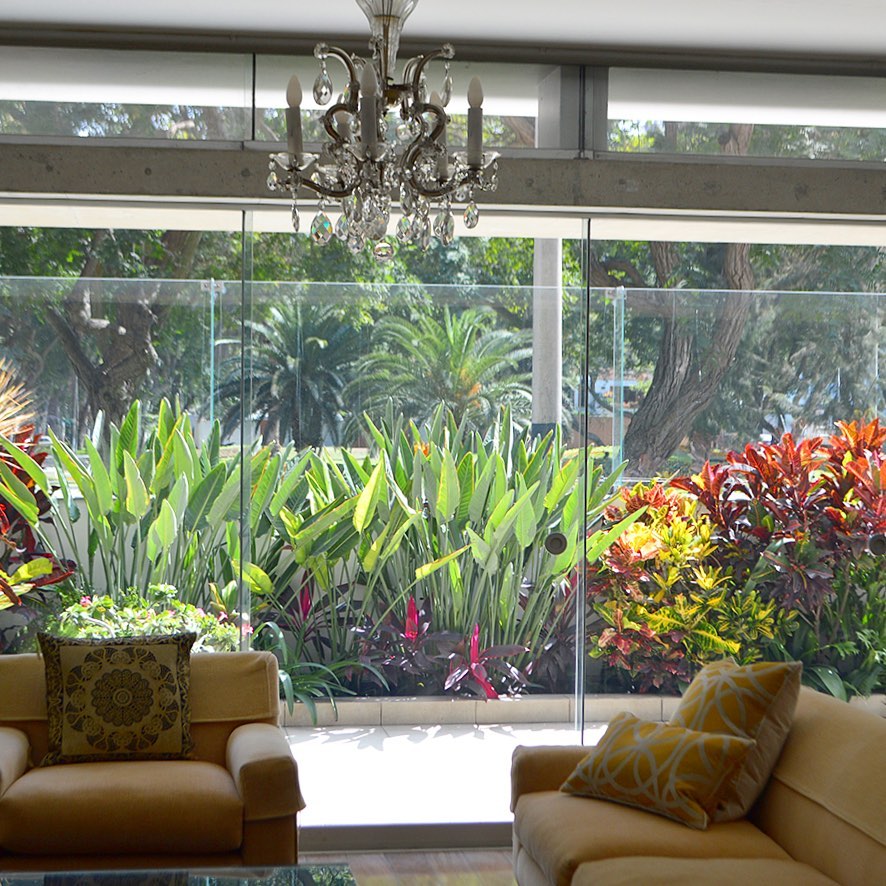 A lot of modern apartments have balconies with glass panels as balustrades. They're good for letting more light in, but can be tricky when you want to hang some planters on them. But this is a very ingenious solution. You'll both keep the light coming through and your plants will be visible and protected from all sides, almost like in a terrarium. You just need to place an additional glass panel and you'll have room in between for your plants.
Corner Planter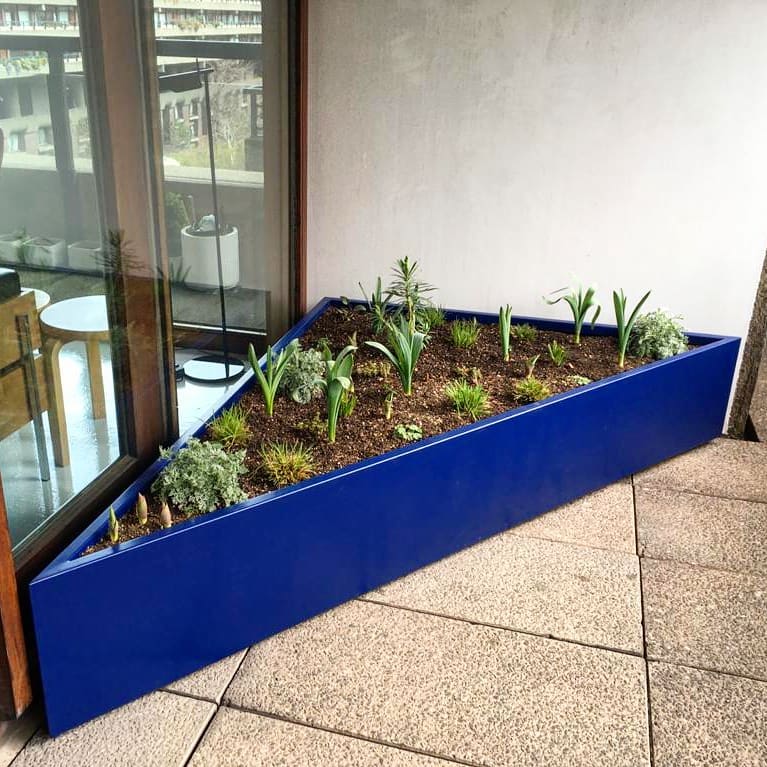 We often forget to utilize the dead space in corners, and even when we do, there's still some space left. You certainly won't have that problem with this planter.
Planter And Table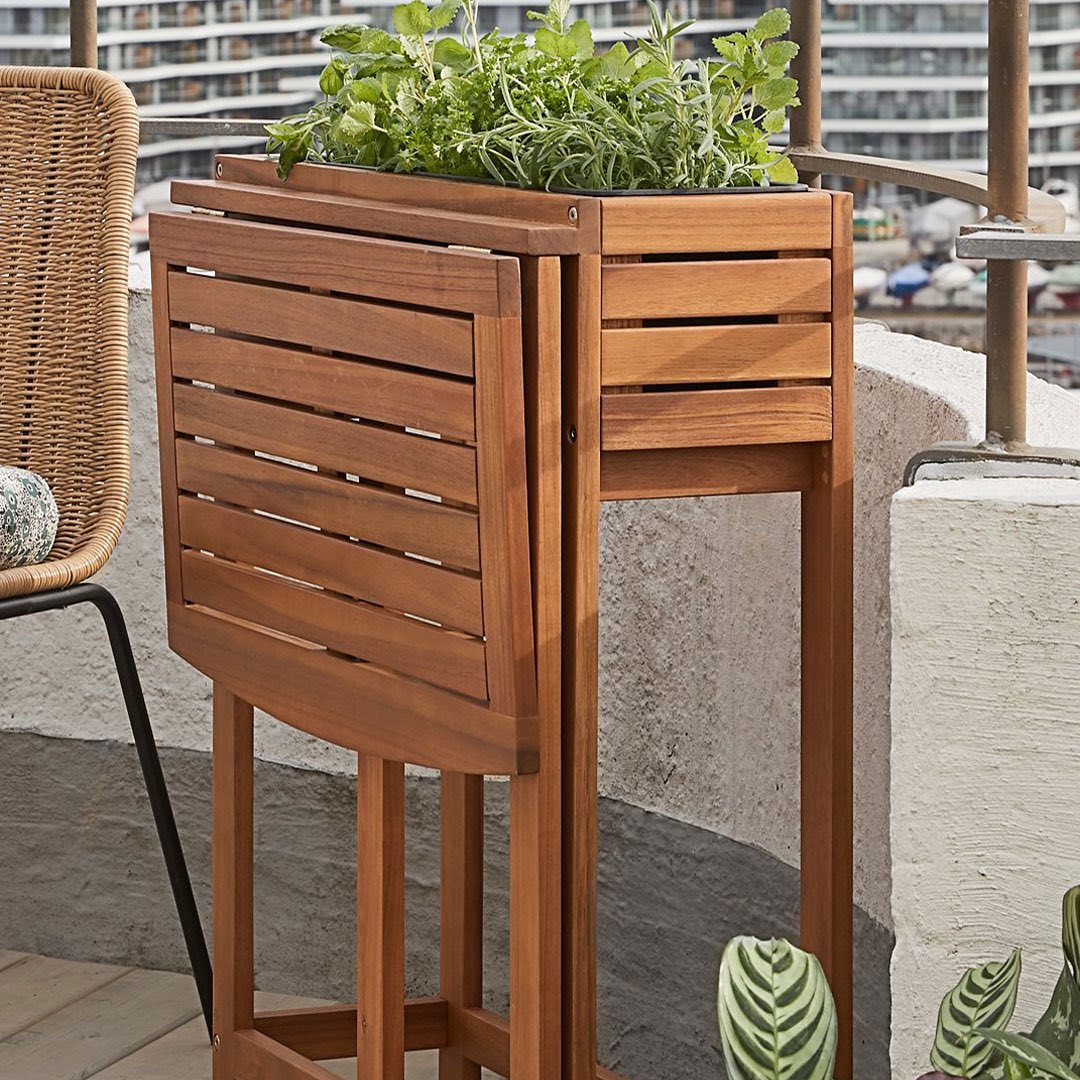 Good space management is very important for balcony decor, and avoiding too much clutter is essential. So there might come a moment when you have to choose between a small table or a big planter. Well, now you have both, with this gorgeous design where you have a foldable table on the side of the planter. Much better than putting a potted plant on the table, don't you think?
Small Handrail Planters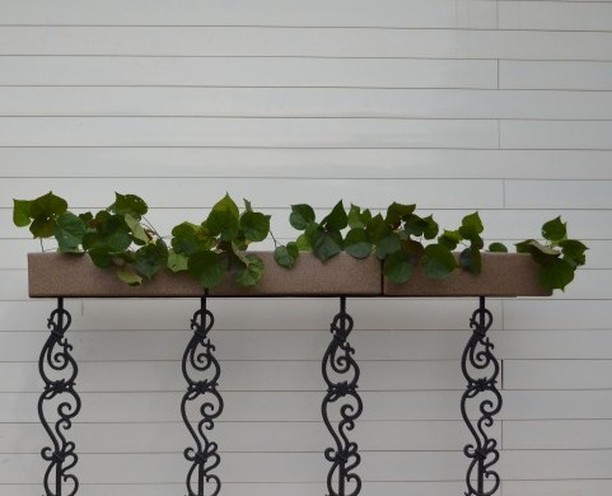 Handrail planters are another design that is supposed to optimize space, by having the plants on both sides of the rail, yet in one planter. They tend to be quite chunky, but this smaller version will certainly meet your needs for a small railing or for hanging them outside without bumping into them whenever you step outside on the balcony.
Tellis Hanging Planters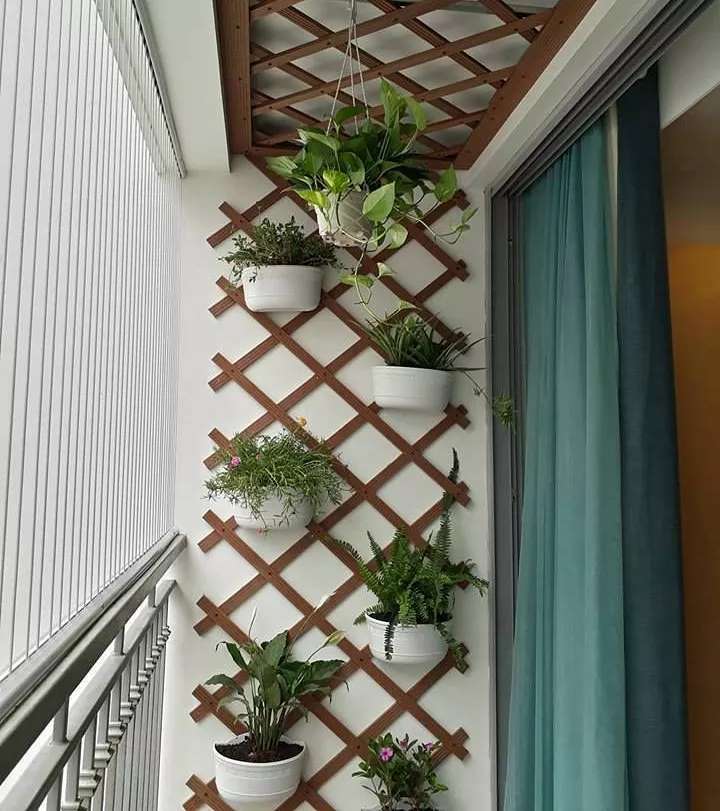 We showed you one example of using a planter with a trellis so you can grow wines. However, you can also hang a trellis on your balcony wall and use it as a decorative hanger for some potted plants. And you can even extend it to the ceiling and use it for hanging more plants or other things.
Large Planter Boxes As Balustrades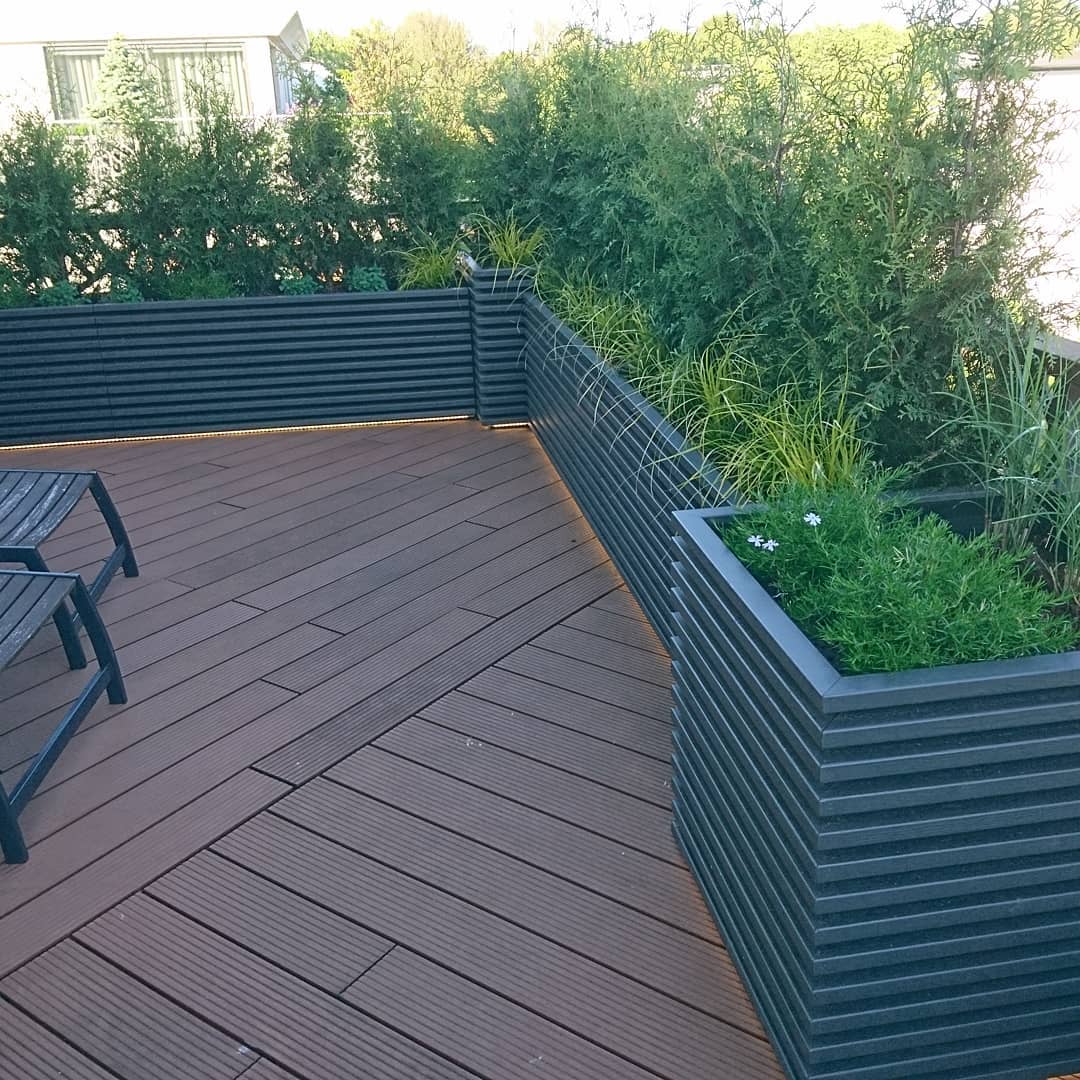 This is a very fine idea for creating an outdoor area that's completely cut-off from the rest of the world without closing off the space with privacy screens and alike. Large textured planters for small trees along the rails or serving as rails themselves. It will completely transform your balcony, for sure and you'll have all the greenery you want all year round.
Demilune Planters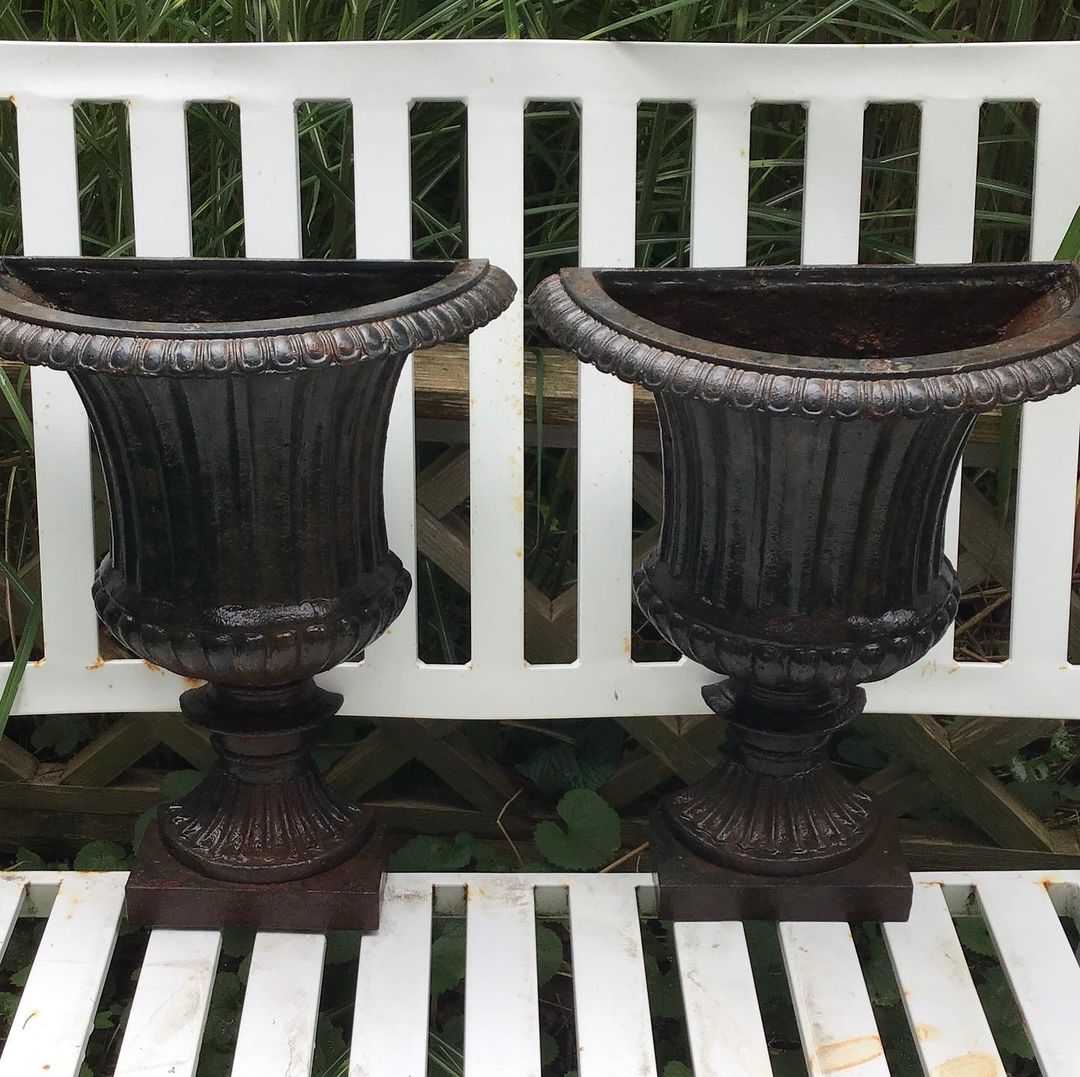 Demilune planters are half of your favorite hand-crafted, Greek-Roman style urns and planters. Literally. They're meant to save space while keeping the beauty and aesthetic of the real thing. And they're quite durable as well.
Adjustable Railing Planter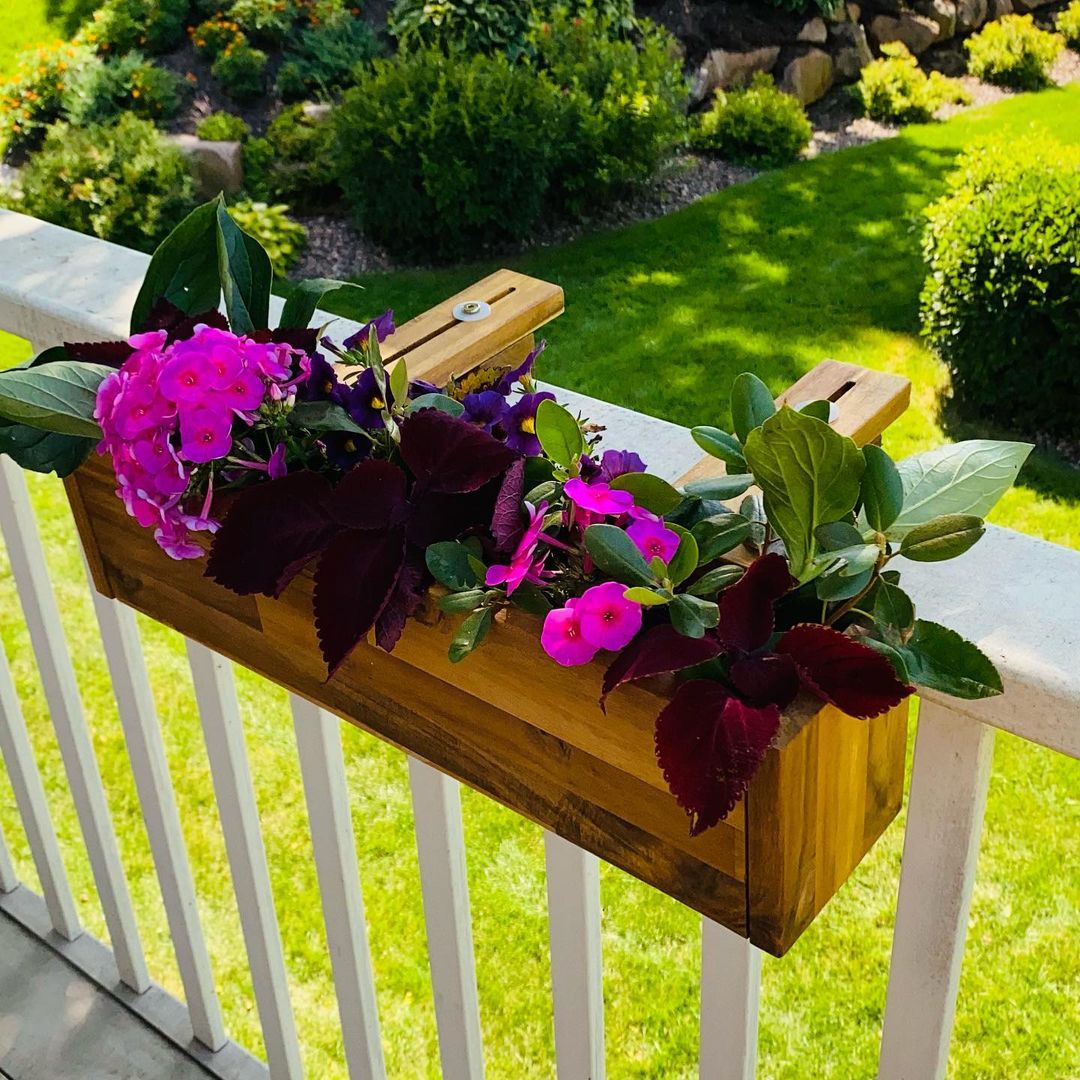 Don't you just hate it when you buy something, anything, and it turns out it doesn't fit? Not all railings are the same and not all railing planters and hanger planters are the same as well. Sometimes your railing is too wide, or too narrow for the planter to be placed properly. That won't be a problem if you get one of these planters with adjustable hooks. And they look absolutely gorgeous with the natural wood.
Marble Planters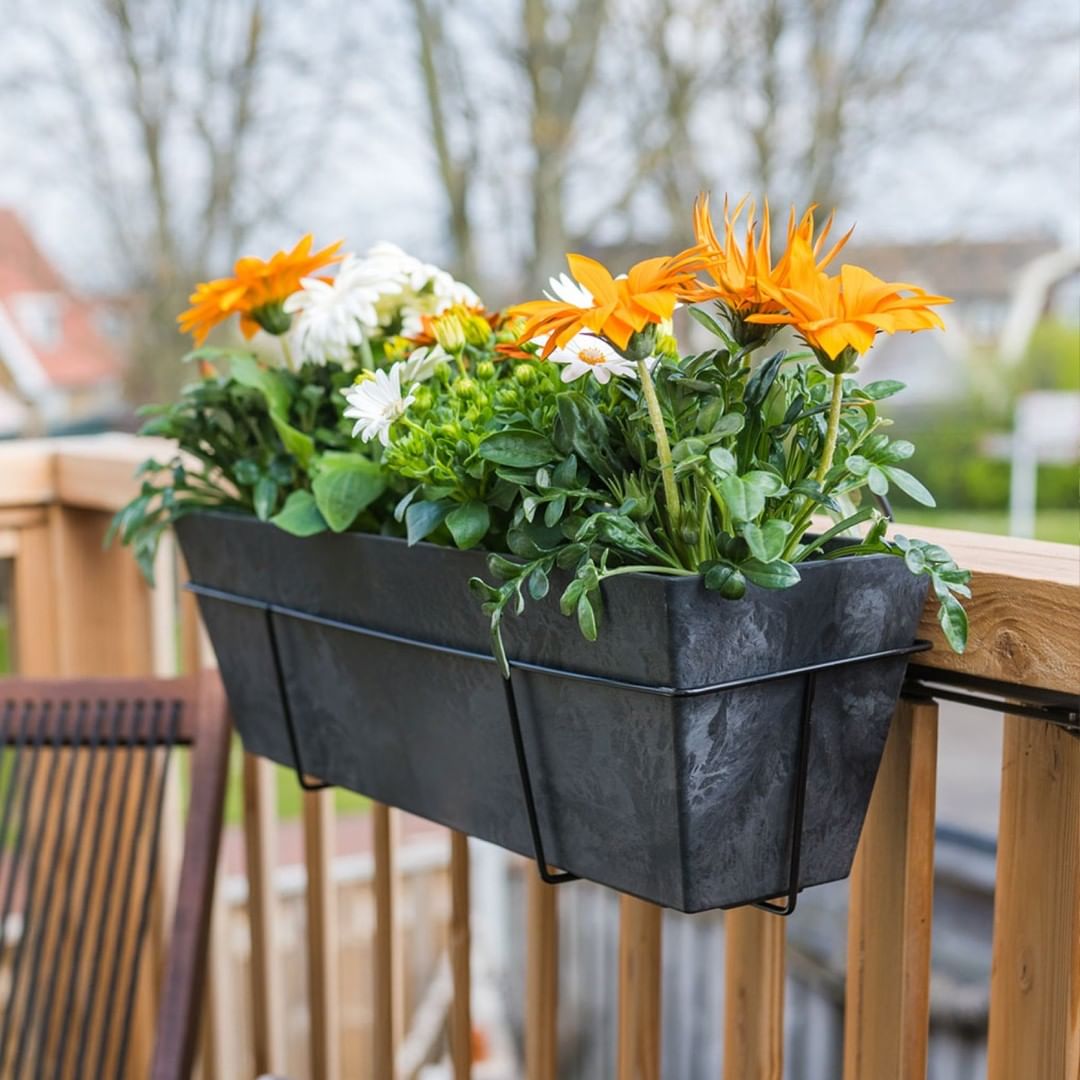 If you're going for a more modern look, you might consider getting a marble planter or one with a marble pattern. It does bring some earthy balance to the warm nature of the plants and gives out a more masculine look.
Flower Box Privacy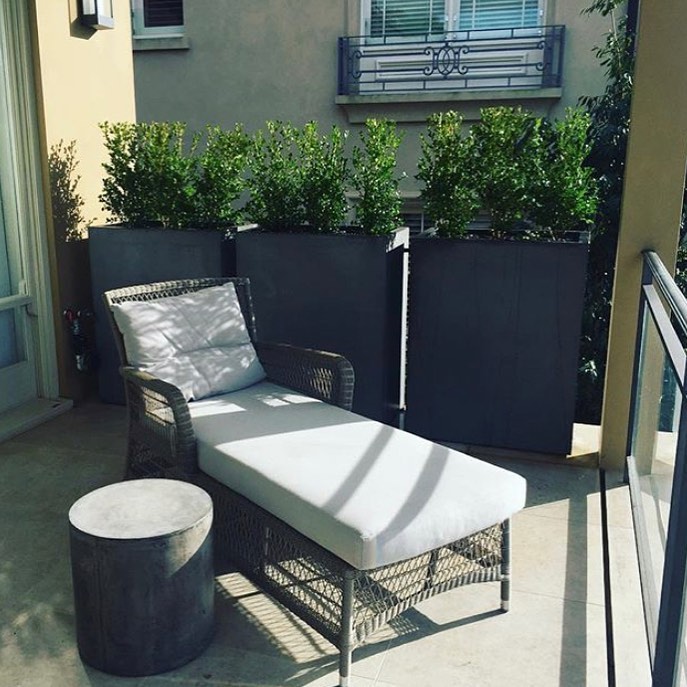 For our last balcony flower box idea, we give you another way to use large planters to keep the prying eyes from the nosy neighbors away. A few chunky, tall planters on one side of the balcony and some selected plants, and you can lounge on your balcony in complete privacy.
That's all the ideas we have for now. We hope you found inspiration and got some new ideas from our list that you will use for your own balcony garden project. What is your favorite way to liven up your balcony or home? Share your thoughts and ideas in the comments.