Nowadays, Vincent Van Gogh is considered one of the most skilled painters. His masterpieces are worth millions. The irony is that during his life, Vincent Willem Van Gogh was never famous as a painter. In fact, he struggled to make a living as an artist.
Van Gogh sold only one painting during his lifetime, the Red Vineyard. He sold it for 400 Francs in Brussels, just a few months before his death.
After his death, his work is considered precious. For example, the Portrait of Dr Gachet was sold within three minutes at an auction for $82 million in 1990.
Van Gogh was a Dutch post-impressionist painter, considered one of the most influential figures in the history of Western art. He created more than 2,100 artworks, including more than 800 oil paintings. Most of the paintings date from the last two years of his life.
Van Gogh paintings are notable for their beauty, emotion, and color. Vincent struggled with mental illness during his life, and remained poor and virtually unknown throughout his life.
1. Selfportrait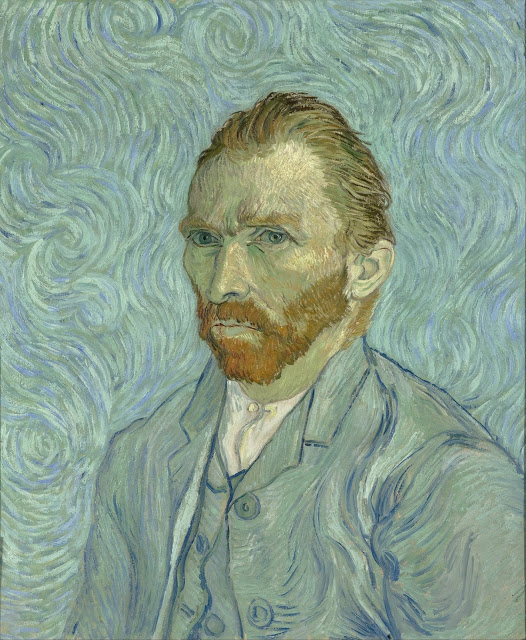 The Dutch artist often painted portraits of himself. This one is considered to be the last Van Gogh self portrait, and it was painted in September 1889. He has painted more than 30 self-portraits between 1886 and 1889. His collection places him among the most prolific self-portrait painters.
2. Garden in Montmarte with Lovers 1887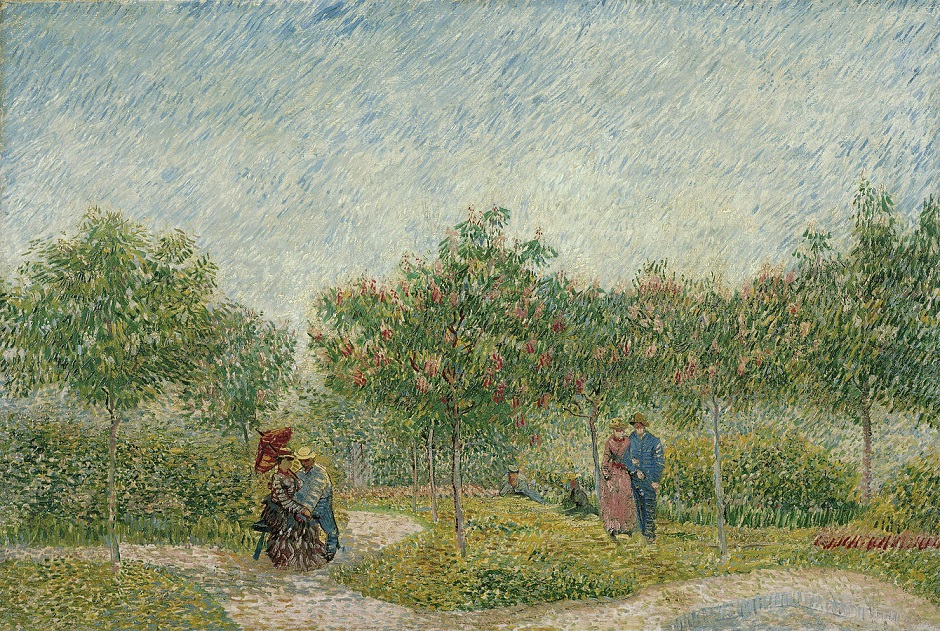 Van Gogh made several painting of Montmartre while living there between 1886 and 1887. He lived there with his brother Theo Van Gogh. He didn't want to capture the urban settings in Paris. Instead, he preferred pastoral scenes.
3. Woman Sewing 1885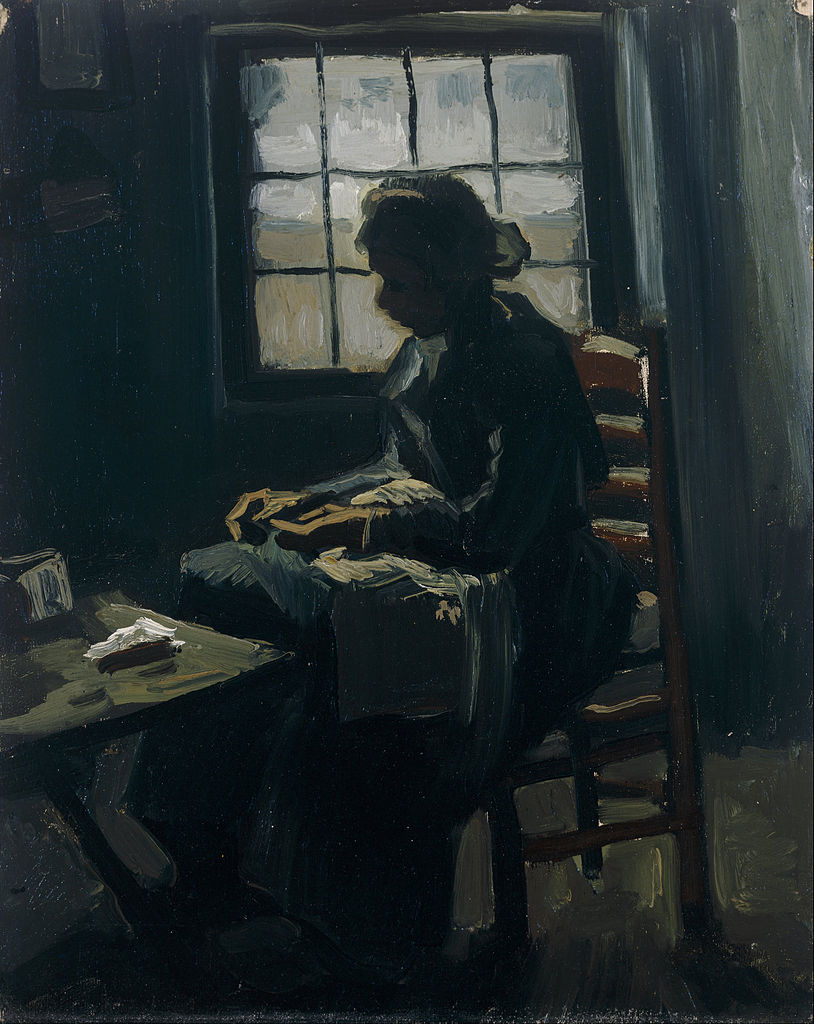 This modern art is more famous because of what came after her. Vincent was preparing for the world-famous picture the Potato Eaters, and made this one during that preparation.
4. The Red Vineyard 1888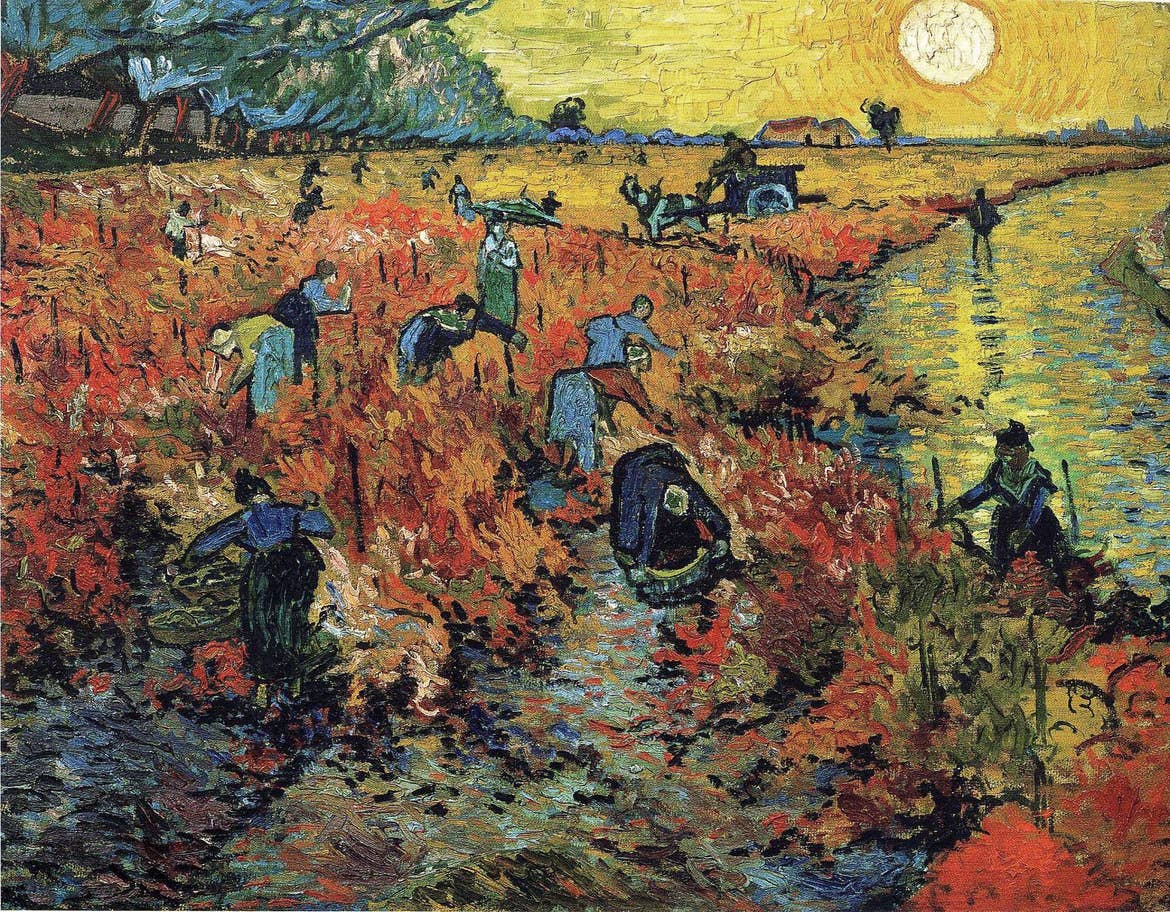 As mentioned previously, this is the only painting Van Gogh sold during his lifetime. It shows workers in a vineyard. At the time, it was sold for 400 Francs, which is about $2,000 today. Anna Boch, an impressionist painter and art collector bought it.
5. Road With Cypress And Star 1890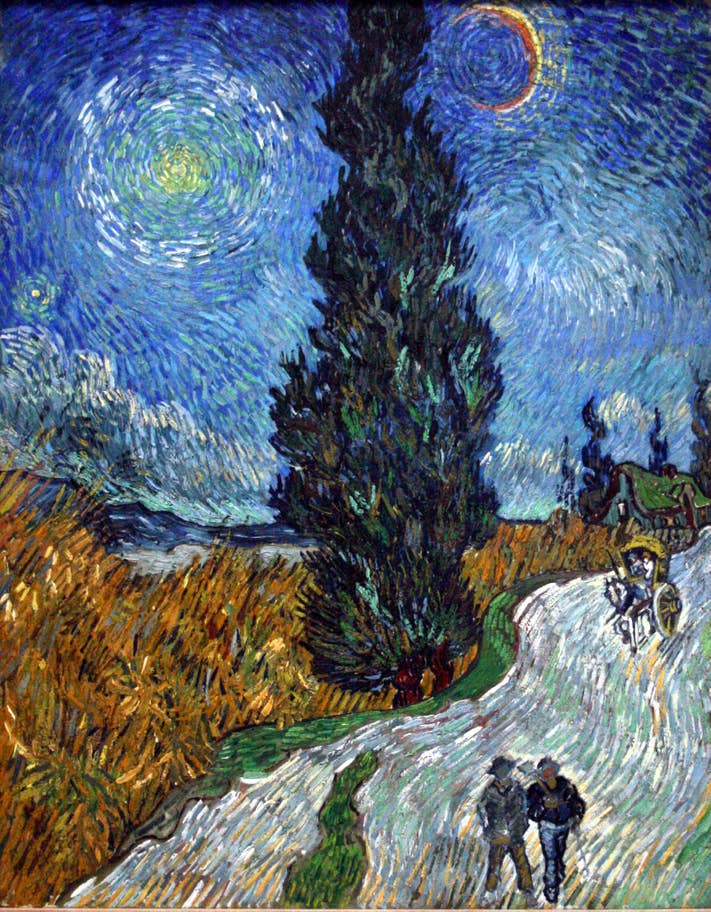 The Dutch artist often used the cypress tree. At the beginning of his career, he struggled to depict them. But later on, he mastered the cypress tree. The dominant form and dark color is what makes them unique and recognizable. This painting is the last one he made in Saint-Remy-de-Provence, France.
6. Old Man in Sorrow (On the Threshold of Eternity) 1890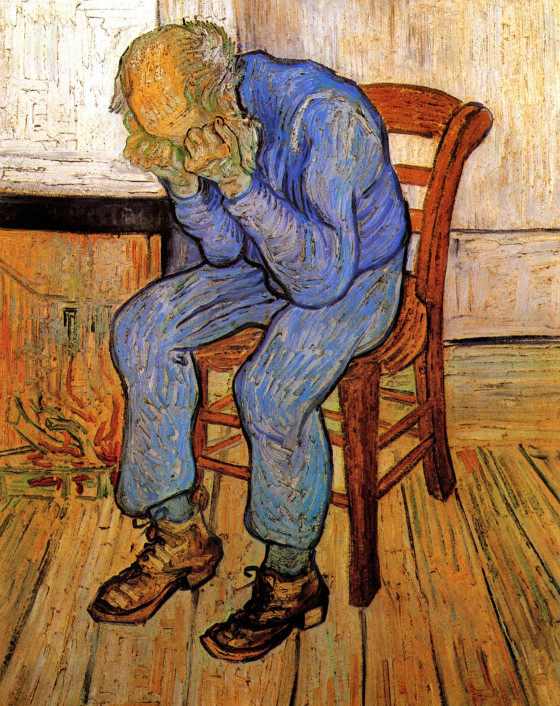 Many assume Van Gogh is the old man in sorrow. He struggled with depression all his life, and that depression drove him to be an untouchable artist. He made the Sorrowing Old main based on an early lithograph.
7. The Man is At The Sea 1889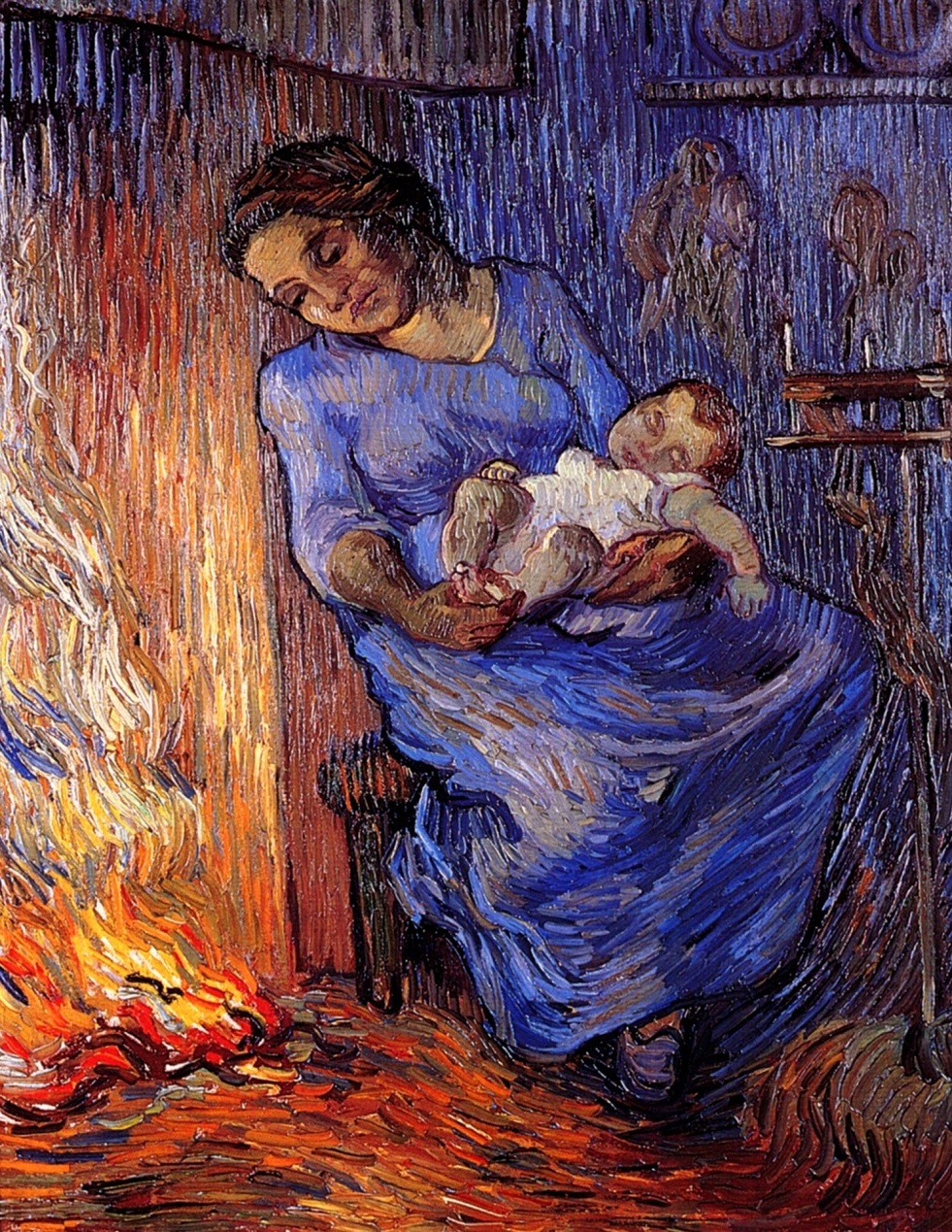 The oil painting is also known as the Her man is at the sea. It shows a woman with a baby waiting for her man.
8. The Pink Peach Tree 1888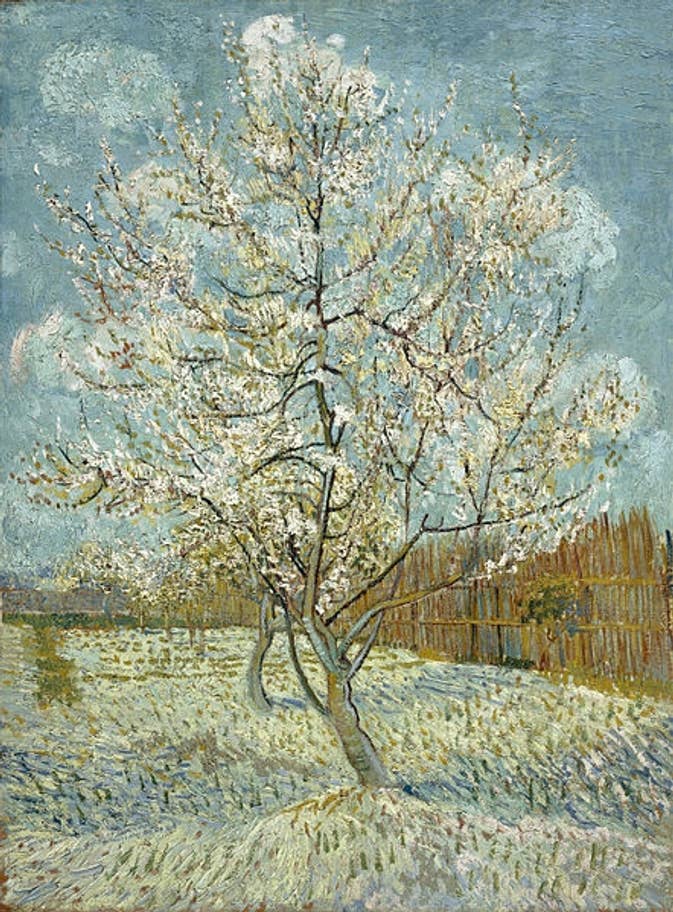 Vincent painted many fruit and flowering orchards during his career. He made them during his first weeks in Arles, France. There is an earlier and nearly identical version of this painting. Van Gogh completed in one sitting.
9. The Nap (After Millet) 1890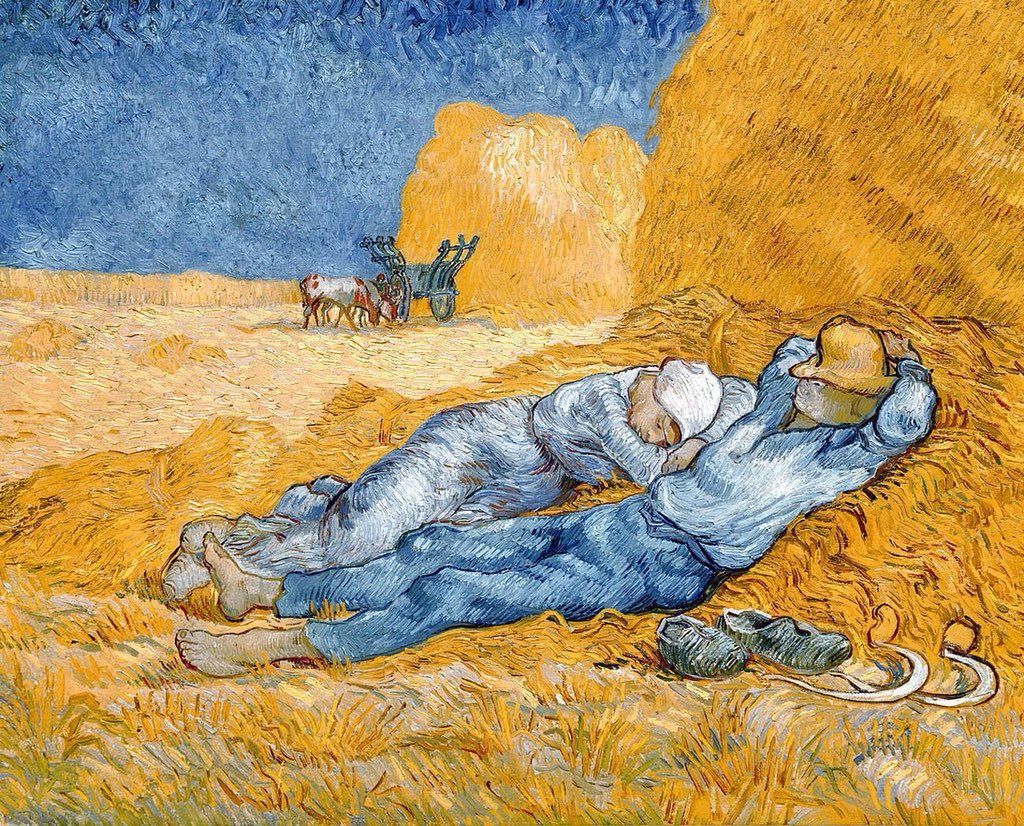 Same as most of Van Gogh paintings, this one is inspired by the pastoral settings in Paris. It shows a couple taking a break from work, and enjoying the sun. Originally, it was designed to be a wall art picture.
10. The Potato Eaters 1885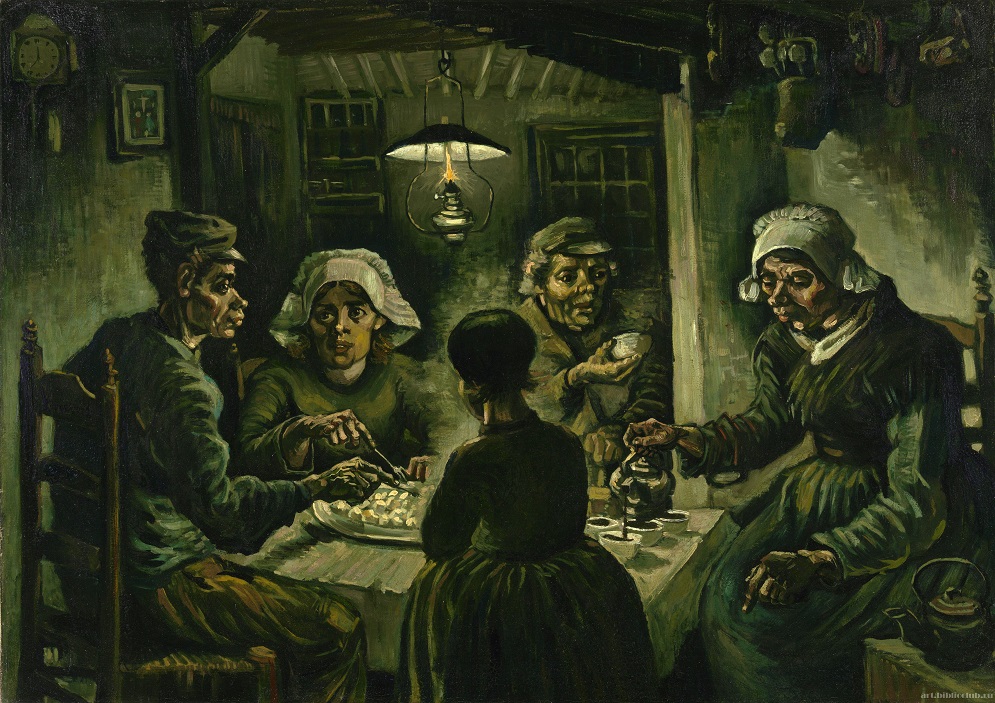 Considered by many to be his first masterpiece. Some even say it is the first painting he ever made. His art is what helped him stay emotionally balanced. He began working on the Potato Eaters in 1885. His brother, Theo Van Gogh, believed the painting would not be well-received in the French capital. Nowadays, the painting is in the Van Gogh museum in Amsterdam.
11. Lullaby Madame Augustine Roulin, Rocking a Cradle 1889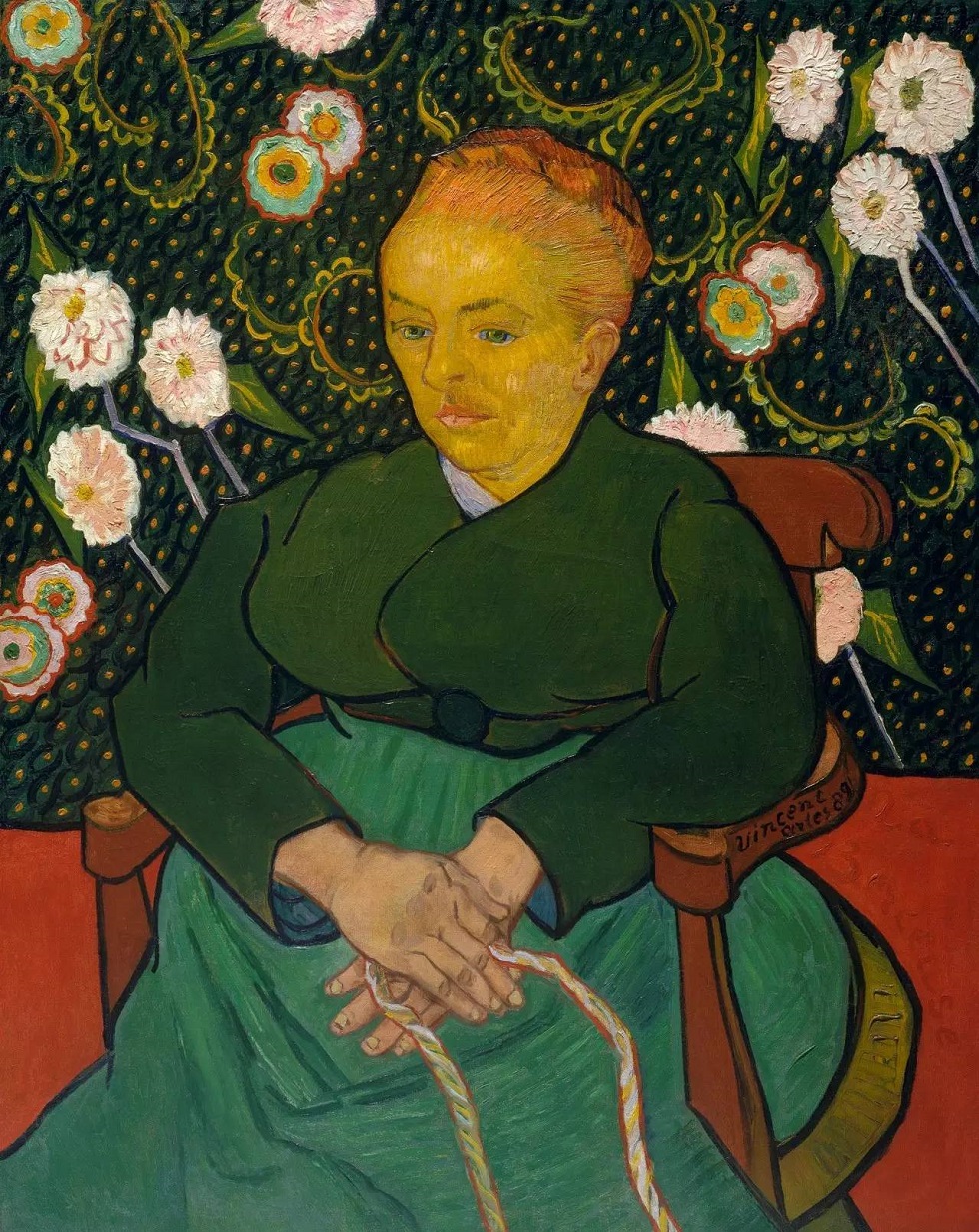 This Vincent Van Gogh painting is one of the most examined and researched paintings. Studies researching the painting showed that Van Gogh employed a tracing technique that enabled him to copy portraits he had painted earlier. In fact, this painting has elements that were added much later in the painting process.
12. The Church At Auvers 1890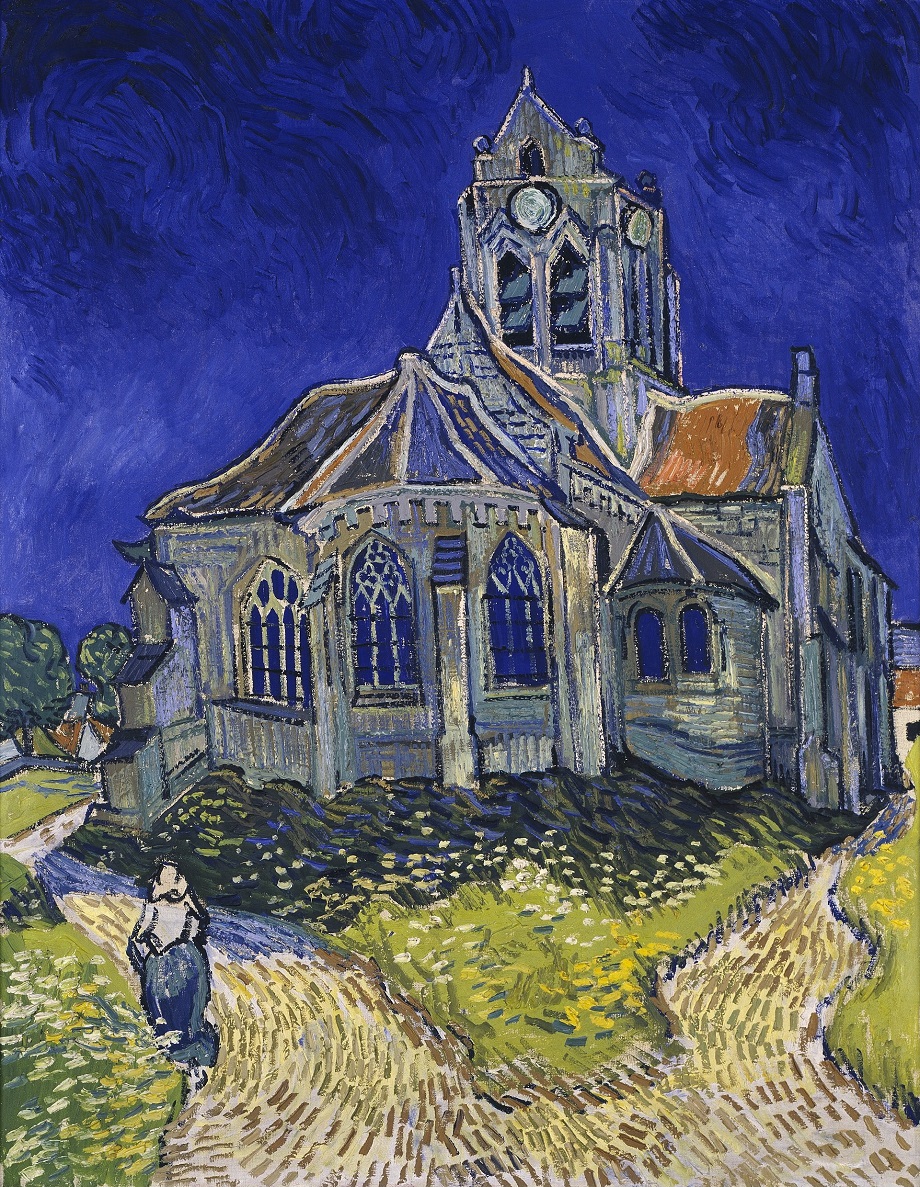 The actual church is located 27km north-west of Paris. The painting now hangs in the Musee d'Orsay in Paris, France. Van Gogh often painted objects he saw in nature, and gave them life through his colorful and vivid paintings.
13. The Bedroom in Arles 1888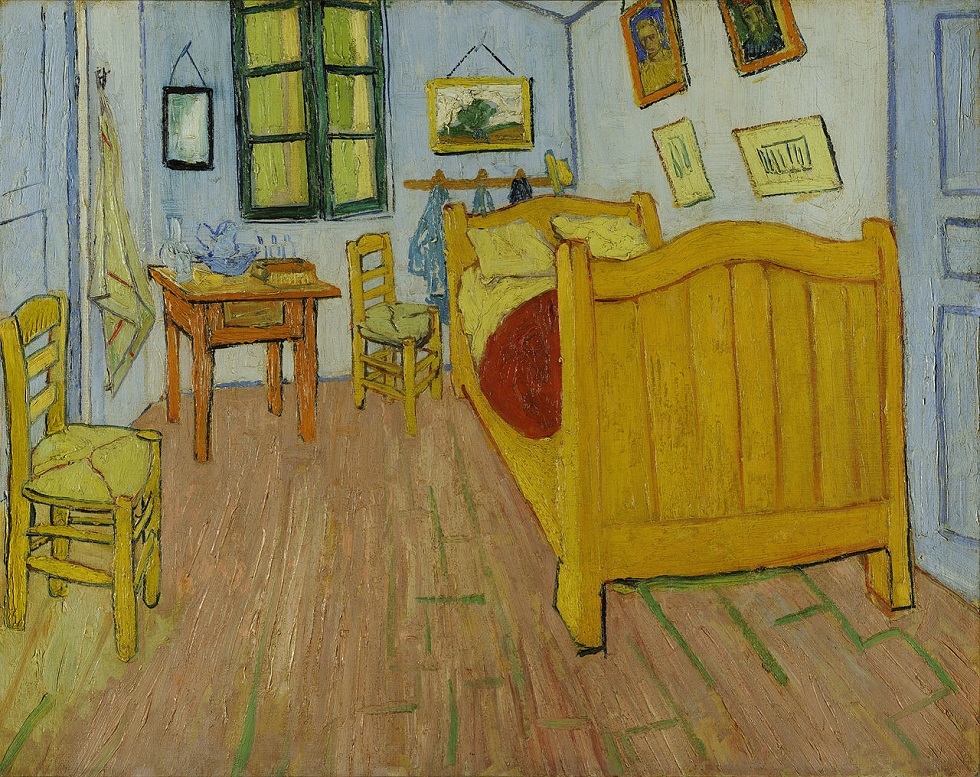 Van Gogh was living in Arles. In 1889, he returned home from the hospital in Arles, where has been admitted after his psychological crisis and the injury to his ear. He considered the Bedroom an important painting. There are three similar paintings. It is a painting of a room where one sleeps, and Van Gogh wanted to put the viewer's mind and imagination at rest.
14. Portrait of Dr. Gachet 1890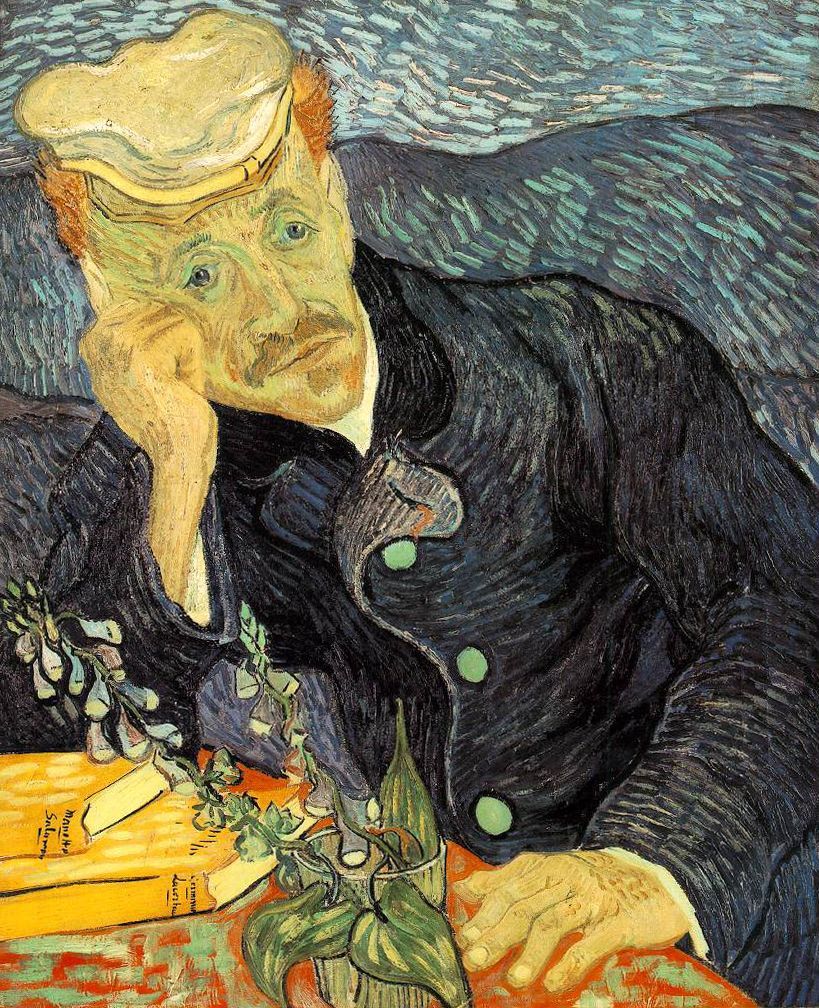 Dr Paul Gachet took care of Van Gogh during his final months of his life. It is only fitting that the Dutch painter made a portrait of him. It is one of the most revered paintings by Van Gogh. The painting is the most expensive ever sold by Van Gogh, selling for $82 million in 1990. It is widely believed the painting was cremated with its owner, and a worldwide hunt has been launched for it.
15. Irises 1889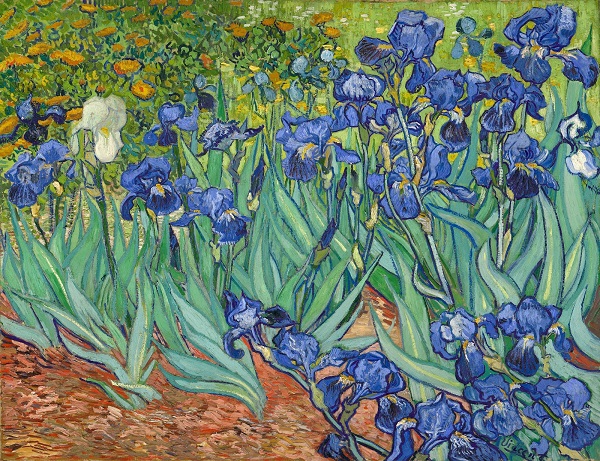 Van Gogh made several paintings of irises. This one is part of a series of paintings he made at the Saint Paul-de-Mausole asylum in Saint-Remy-de-Provence. He made this oil painting in the last year before his death, and wrote "it strikes the eye from afar".
16. The Night Cafe 1888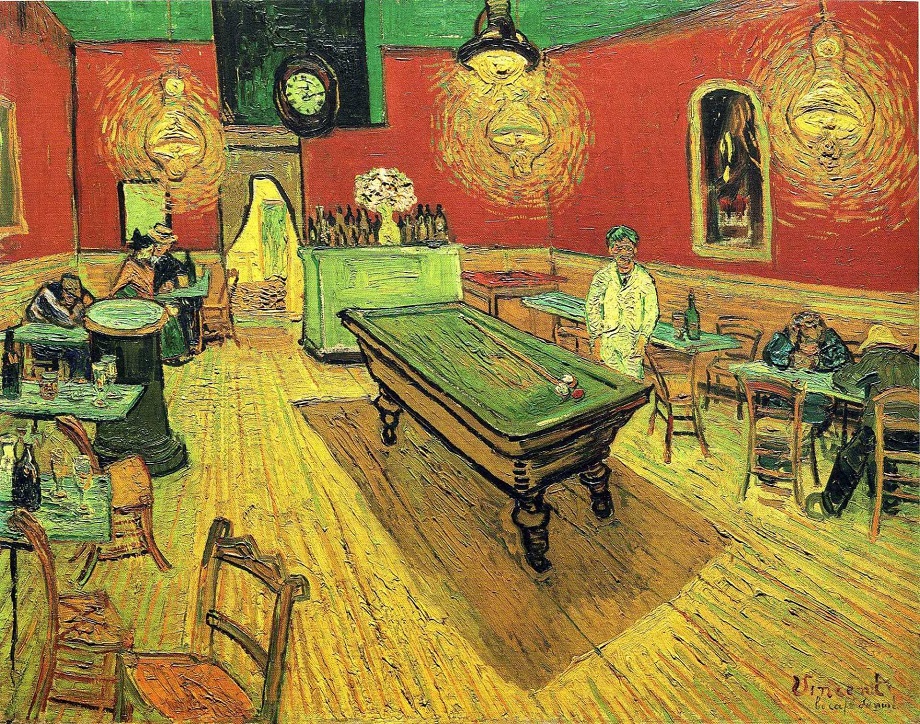 This Vincent Van Gogh painting is a tribute to another place he was living. In 1888, he moved to a room at the Café de la Gare. The title of the painting is inscribed lower right beneath the signature. Owned by the Yale University, it is currently held there in their art gallery.
17. Wheat Field with Cypresses 1889
This picture is one of three oil paintings made by Van Gogh in 1889. The wheat field series was exhibited at the mental asylum at Saint-Remy near Arles. He was by his own will, living as a patient from May 1889 to May 1890.
18. Sunflowers 1889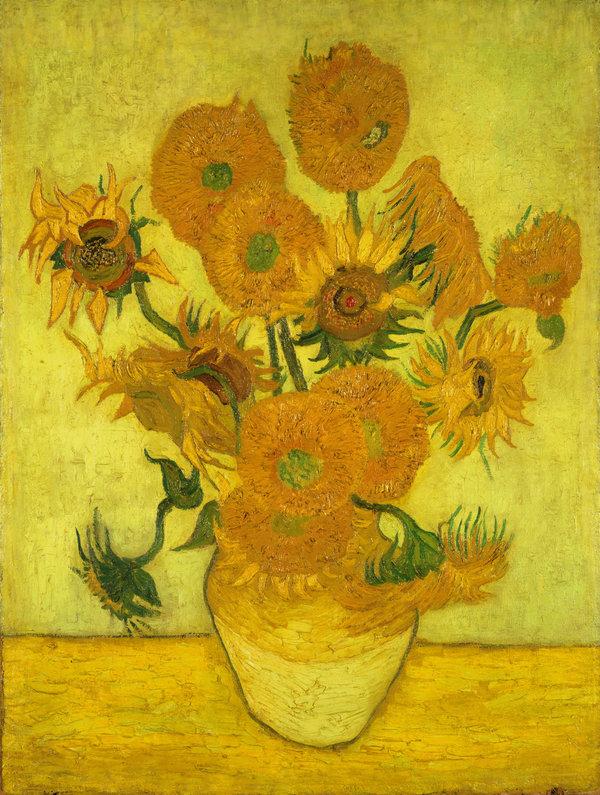 The Sunflowers painting is a two series of still life paintings. The first series, made in 1887, depicts the flowers lying on the ground. In the second one, he painted a bouquet of sunflowers in a vase. This painting is one of the highest sold, selling for $million at an auction in London.
19. Portrait of the postman Joseph Roulin 1889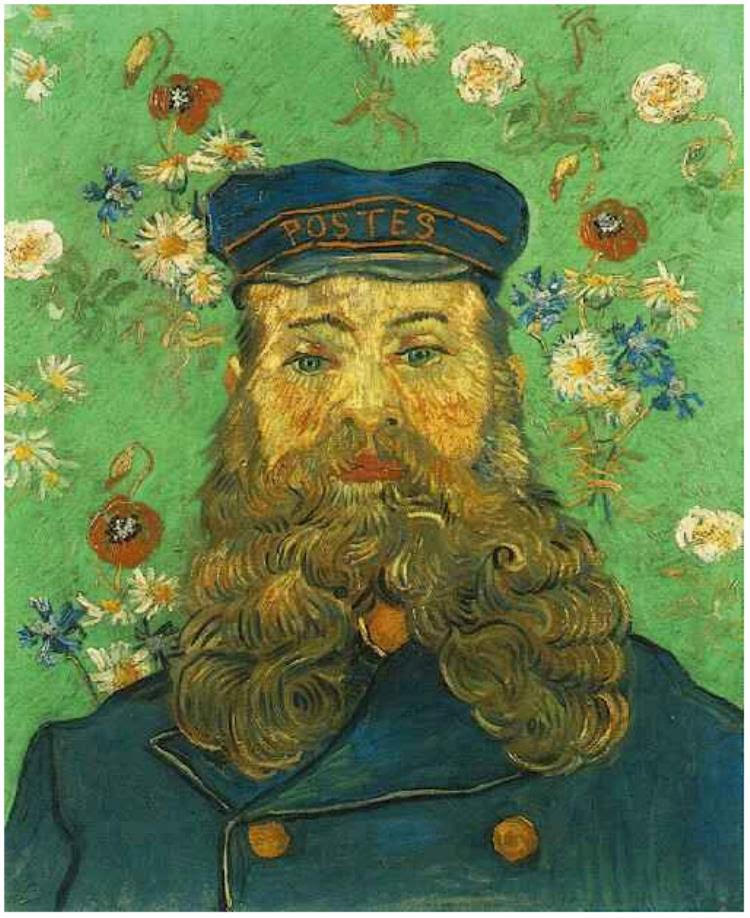 The man appearing in the painting, Joseph Roulin was one of Vincent's most important friends. The Portrait of Joseph Roulin is the 28th most expensive painting. Adjusted for inflation, the painting was sold for $121.3 million.
20. Cafe Terrace At Night 1888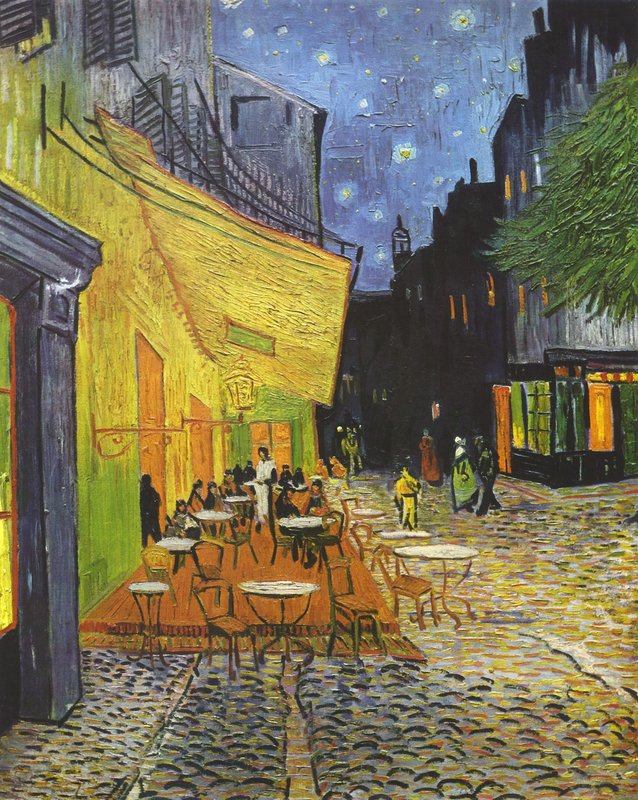 When the painting was first exhibited in 1891, it was called Coffeeehouse. It is the first scenes Van Gogh painted during his stay in Arles. It is also the first painting where he used a nocturnal background.
21. Wheatfield with crows 1890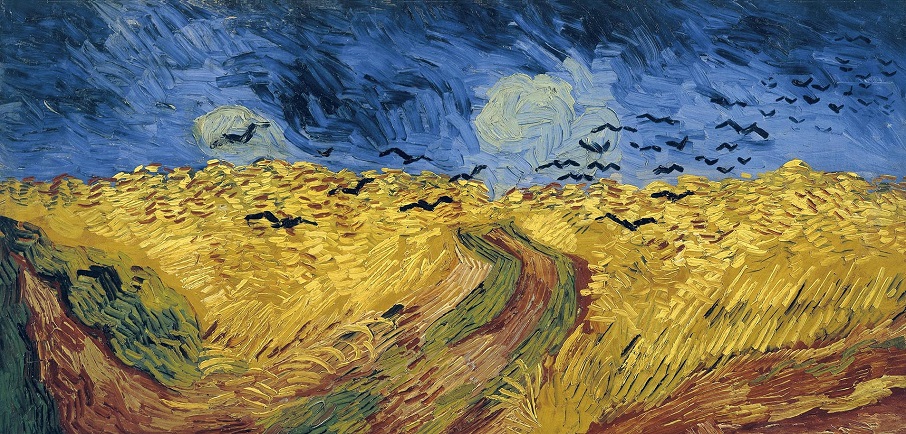 Widely considered his last painting. However, there is no certainty, as there is no clear historical record. Nevertheless, it is considered to be one of his most famous paintings. What makes it unique is the powerful color combination, blue sky contrasting the yellow-orange wheat, and red on the path intensified by the green bands of grass.
22. Peasant Woman Against a Background of Wheat, 1890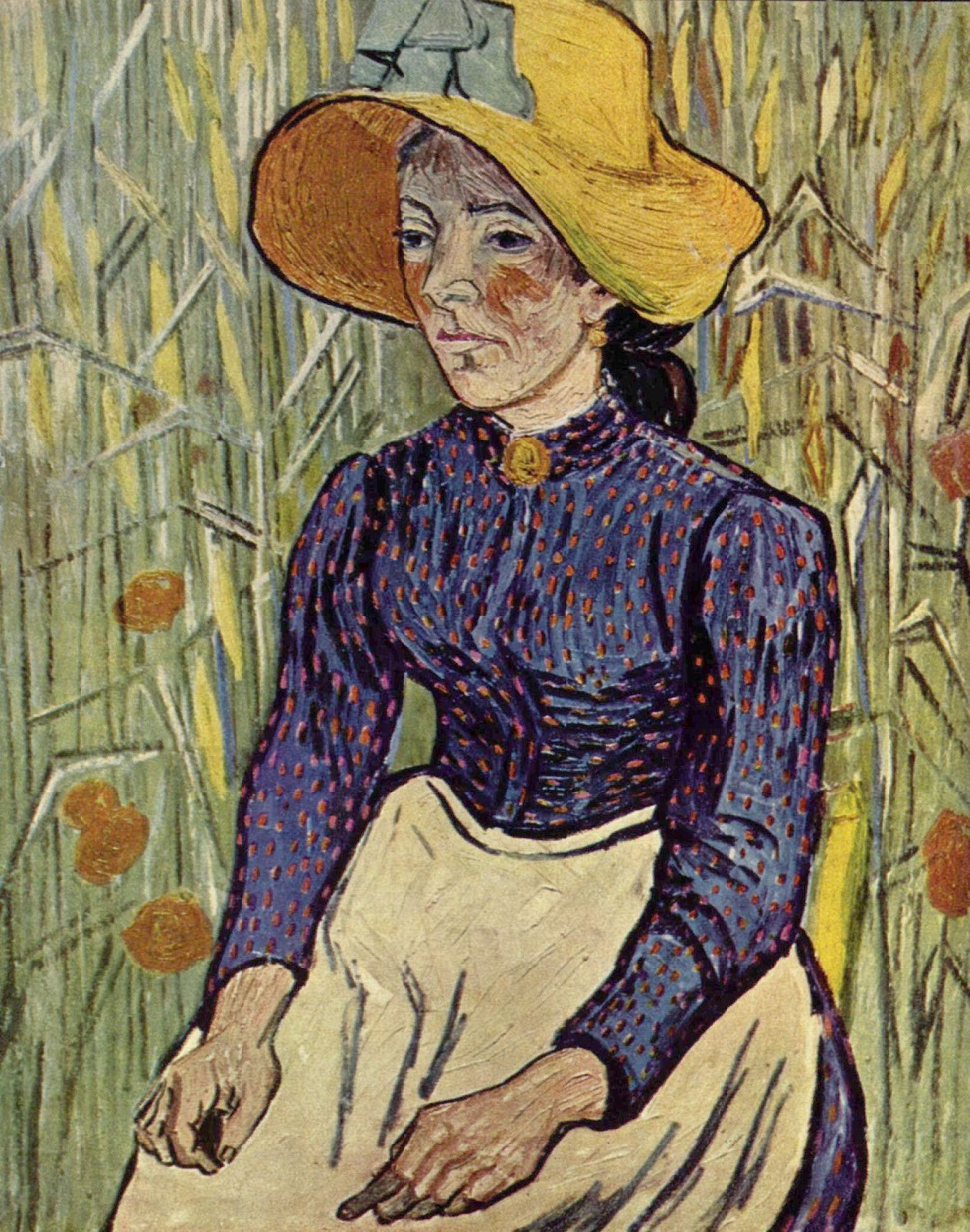 This painting has had several versions. Van Gogh paint several versions of it. And it is one of his most precious works as well. In 1997, it was sold for $47.5 million.
23. Almond Blossoms 1890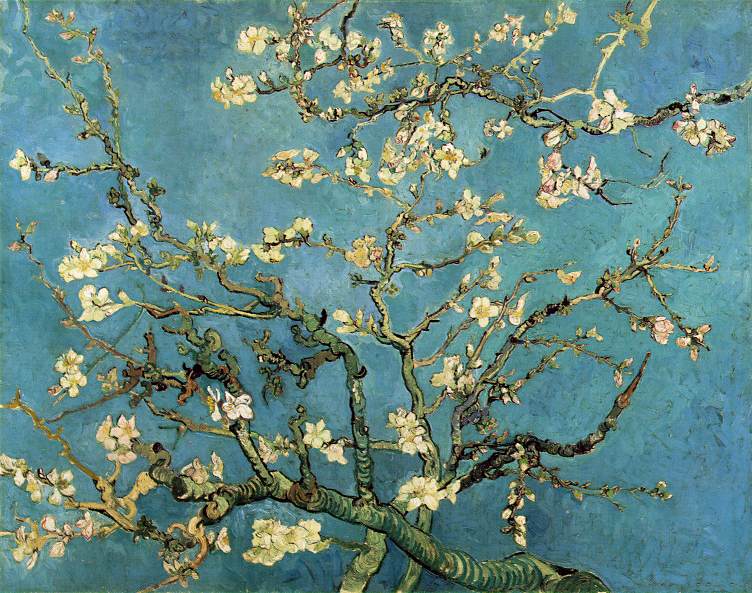 Van Gogh loved painting flowering trees, as they represented awakening and hope. They have special place in his artwork. Almond blossoms is from a group of several paintings he made during his last two years.
24. Starry Night 1889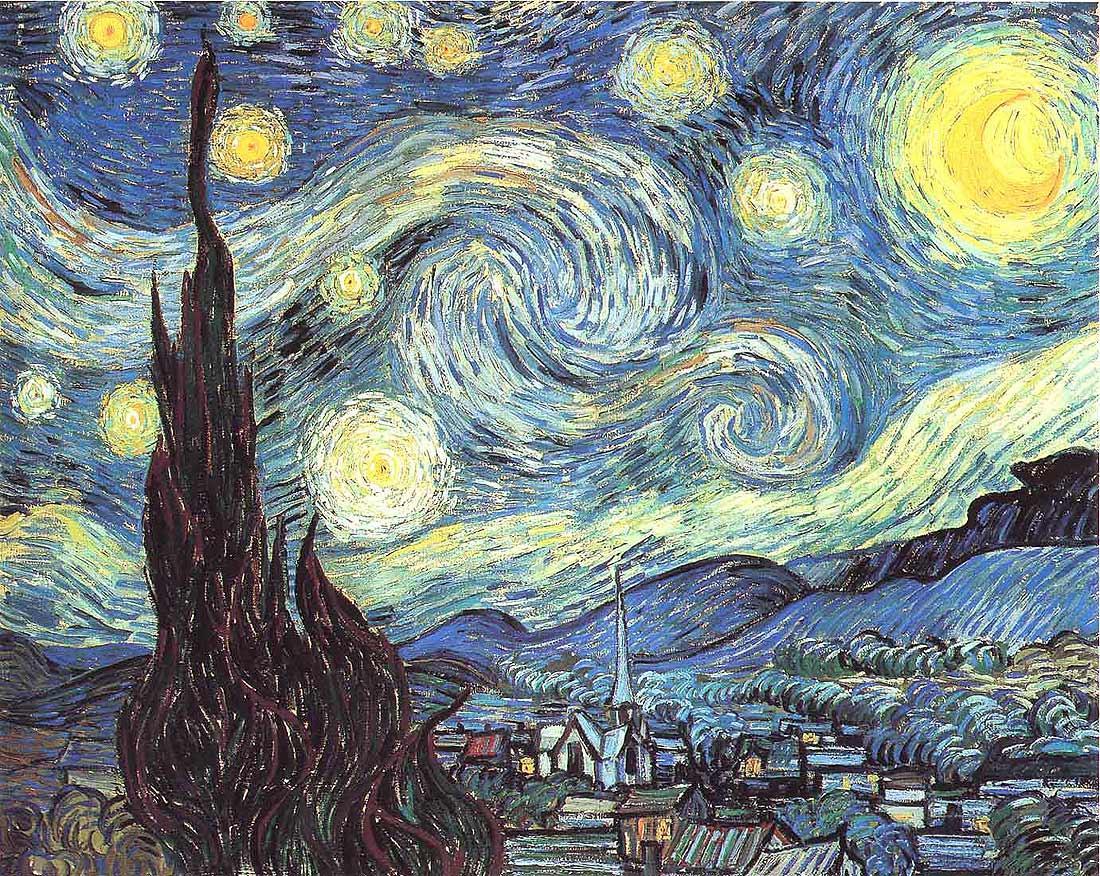 It is nearly impossible to place a value on such a famous and treasured work of art. The Starry night describes the view from the east-facing window of his asylum room, just before sunrise. It was sold for $80 million.
25. Self Portrait With Bandaged Ear 1889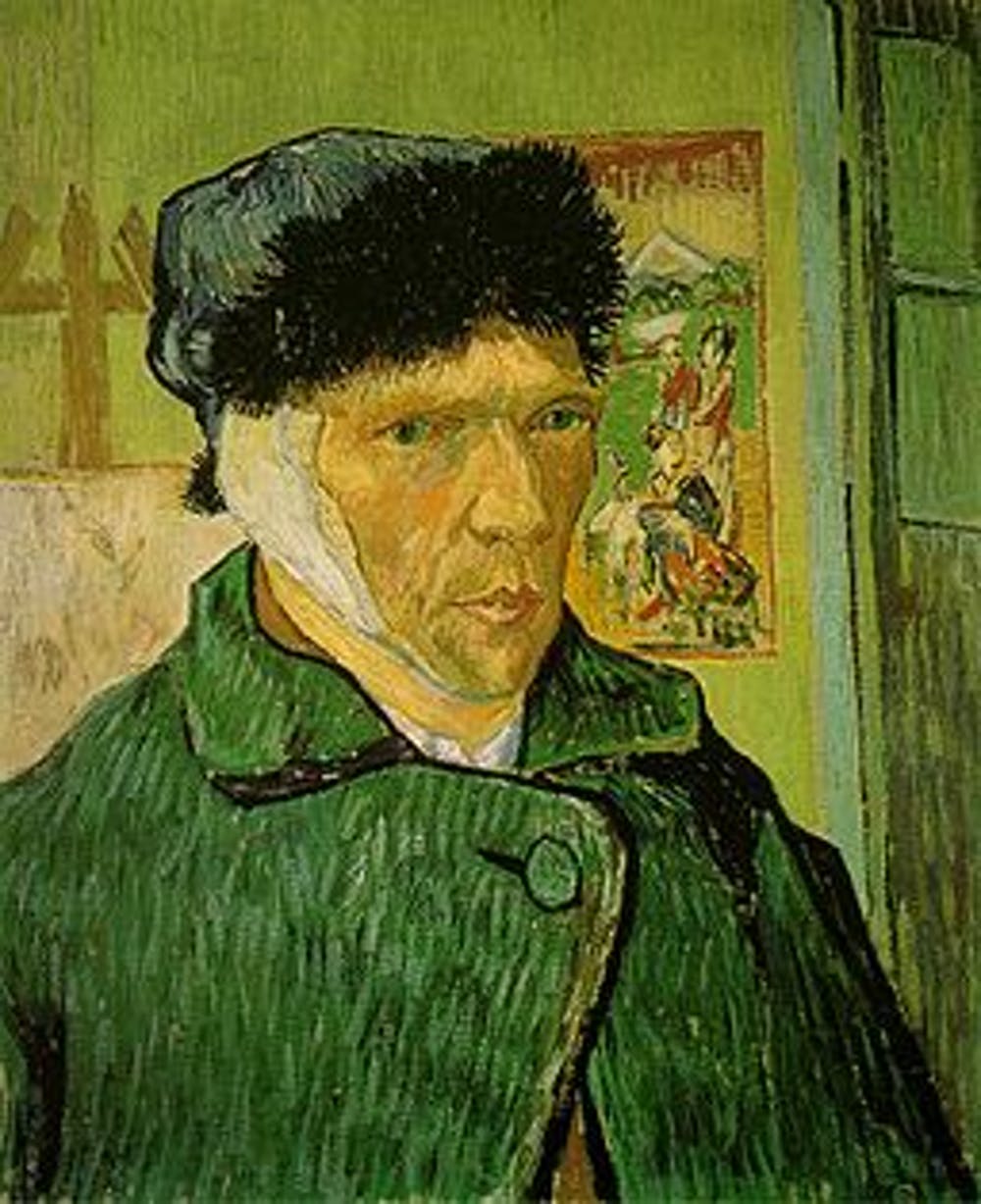 Van Gogh is known for cutting his ear. It is a clear sign of his psychological distress. He often hallucinated and suffered attacks in which he lost consciousness. In one of these attacks, he used the knife to cut off his left ear. In this portrait, he alludes to his most famous conflict. Because he used a mirror for his self-portraits, a lot of people mistakenly think he lost his right ear, not his left one.