Born in November 1990 as Jorit Ciro Cerullo, Jorit Agoch is an Italian street artist. He was born in Naples to parents of mixed descent. His father is a Neapolitan, while his mother is Dutch. Jorit grew up in Quarto, an area in the northern perimeter of the city.
Jorit's interest in street art began when he was only 13 years old. He has define his approach as one of picking out ordinary faces from the working class to embody famous people. He says that his style is similar to that of famous Italian painter Caravaggio.
For example, his depiction of San Gennaro, the patron saint of Naples, draws on features from a 35-year old friend of his who is a factory worker.
Jorit got famous for his hyper-realistic mural portraits. His aim is to portray art as close as possible to reality. For him, the face is the most telling part about human beings. The Italian street artist says that the face is the most direct indication of someone's emotion.
In the past few years, he started to mark his portraits with two red lines or scars on the cheek. They refer to ancient African rituals like scarification. It is a ritual that indicates the passing from childhood to adult age.
In his murals, he adds "hidden" writings, like words and phrases that expand the meaning of the artwork.
Some of his most notable murals include the one of Yuri Gagarin, the first man in space. He painted the mural in August 2019 on the façade of a twenty—story building in Odintsovo, Russia. He added the abbreviation "CCCP" at the base of the mural, the official name of the Soviet Union in the Russian alphabet.
To this day, that mural remains the largest of Gagarin in the world. In February 2021, he painted the face of Valerio Verbano, an Italian communist militant, killed in 1980 in an ambush by three fascists who had entered his home.
Here are some of his other big projects.
1. Sonia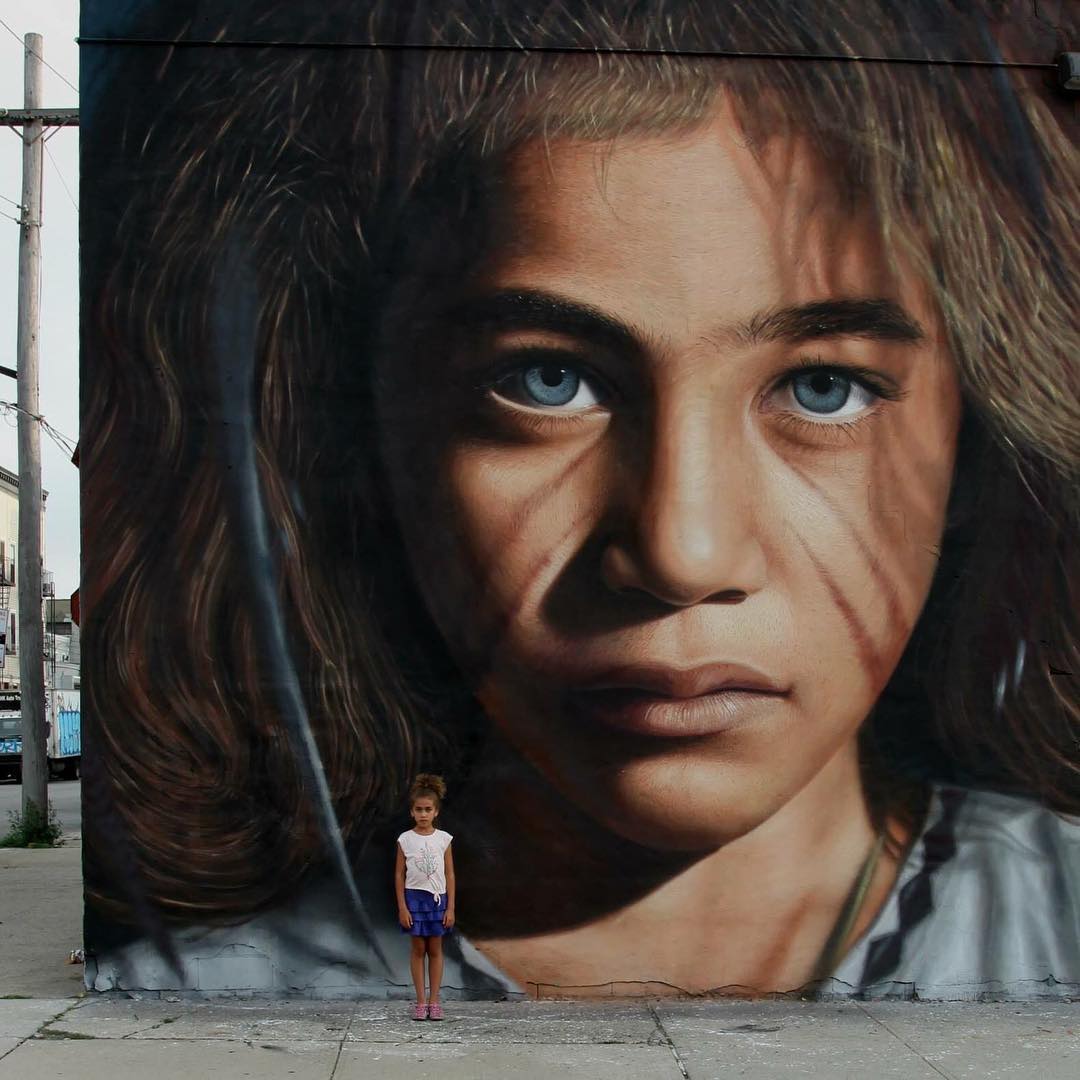 Let's start with a classic mural portrait by the Italian artist. As we said before, he loves painting ordinary people that look like celebrities. Well, this little girl became a star instantly.
2. Valerio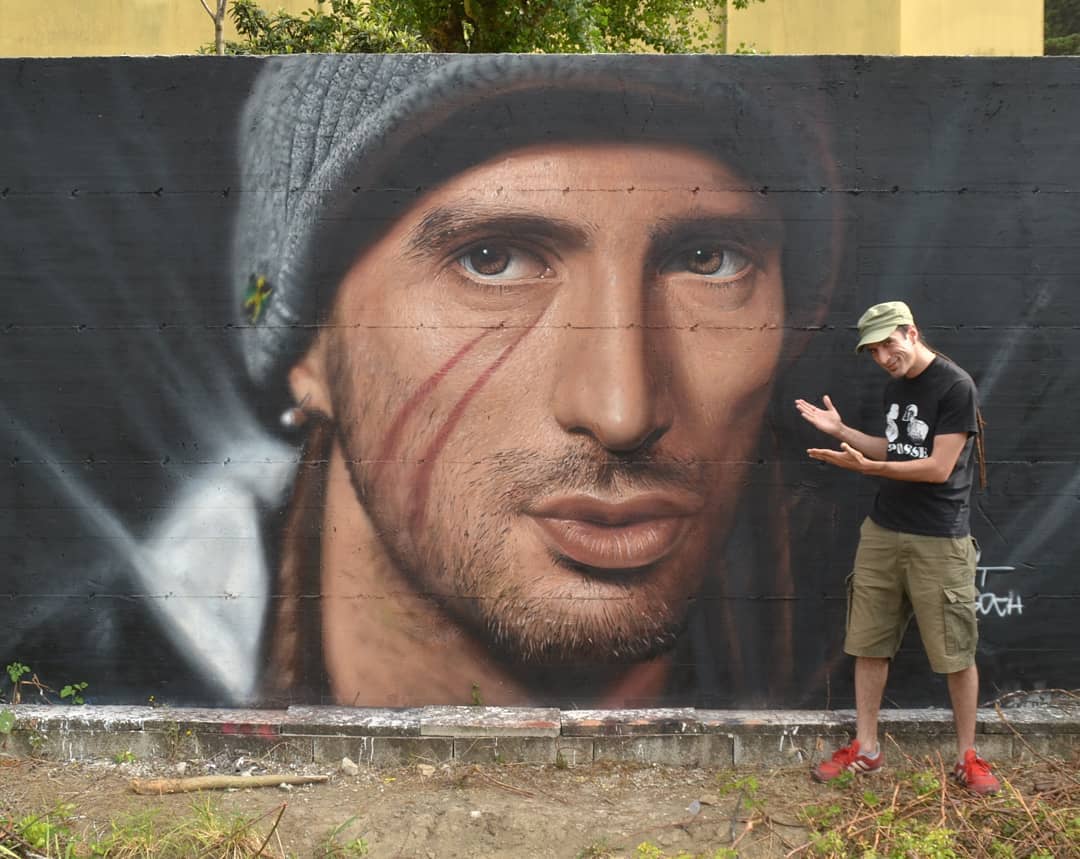 We talked in the introduction about the portrait of Valerio Verbano. It is the most prominent art of the Italian revolutionary. He was a communist militant killed in 1980.
3. Ramon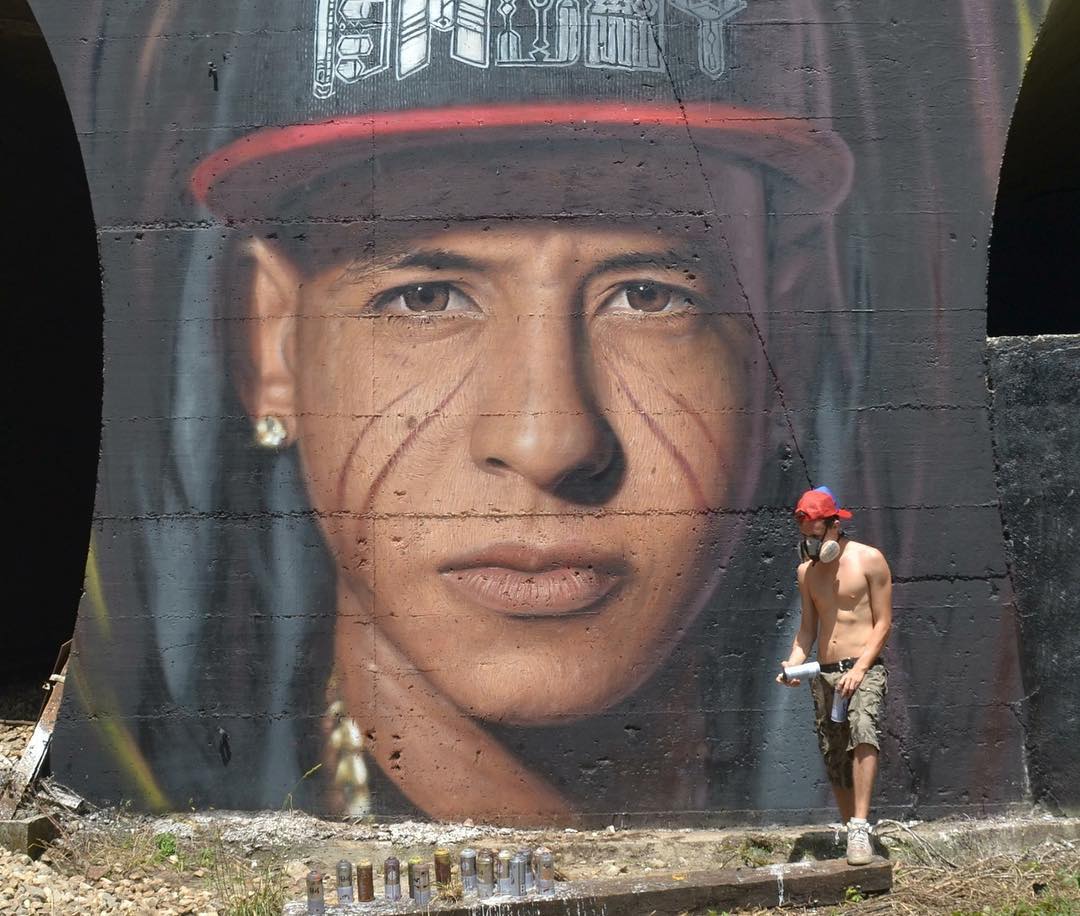 Here is another portrait of a young man looking like a celebrity. The Italian artist often poses to his murals.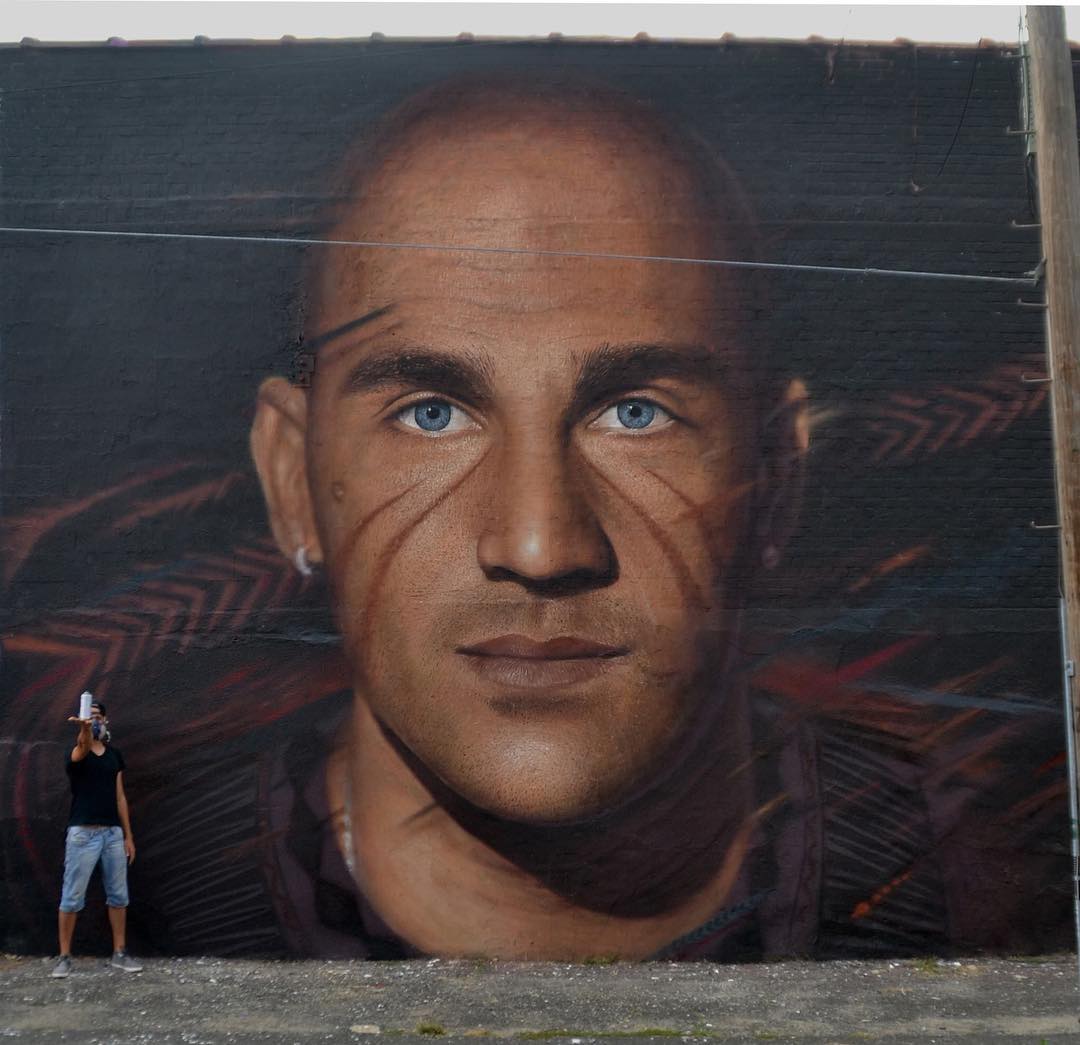 Paolo Cannavaro is one of the most famous footballers in Naples. While his brother Fabio might have had a more successful career, Paolo started his career in Napoli. From there, he moved to Parma in 1999. But he remains an icon in Naples.
5. Illaria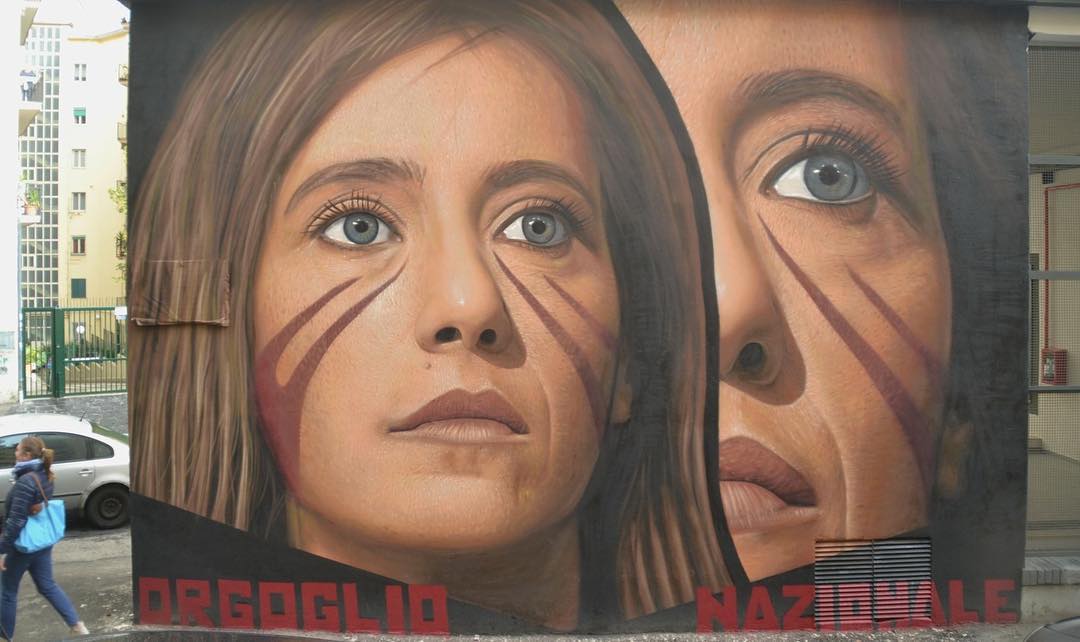 We said before that Jorit often leaves hidden messages in his murals. The word "orgoglio" translates to "pride", while Nazionale is a bit obvious.
6. Clemente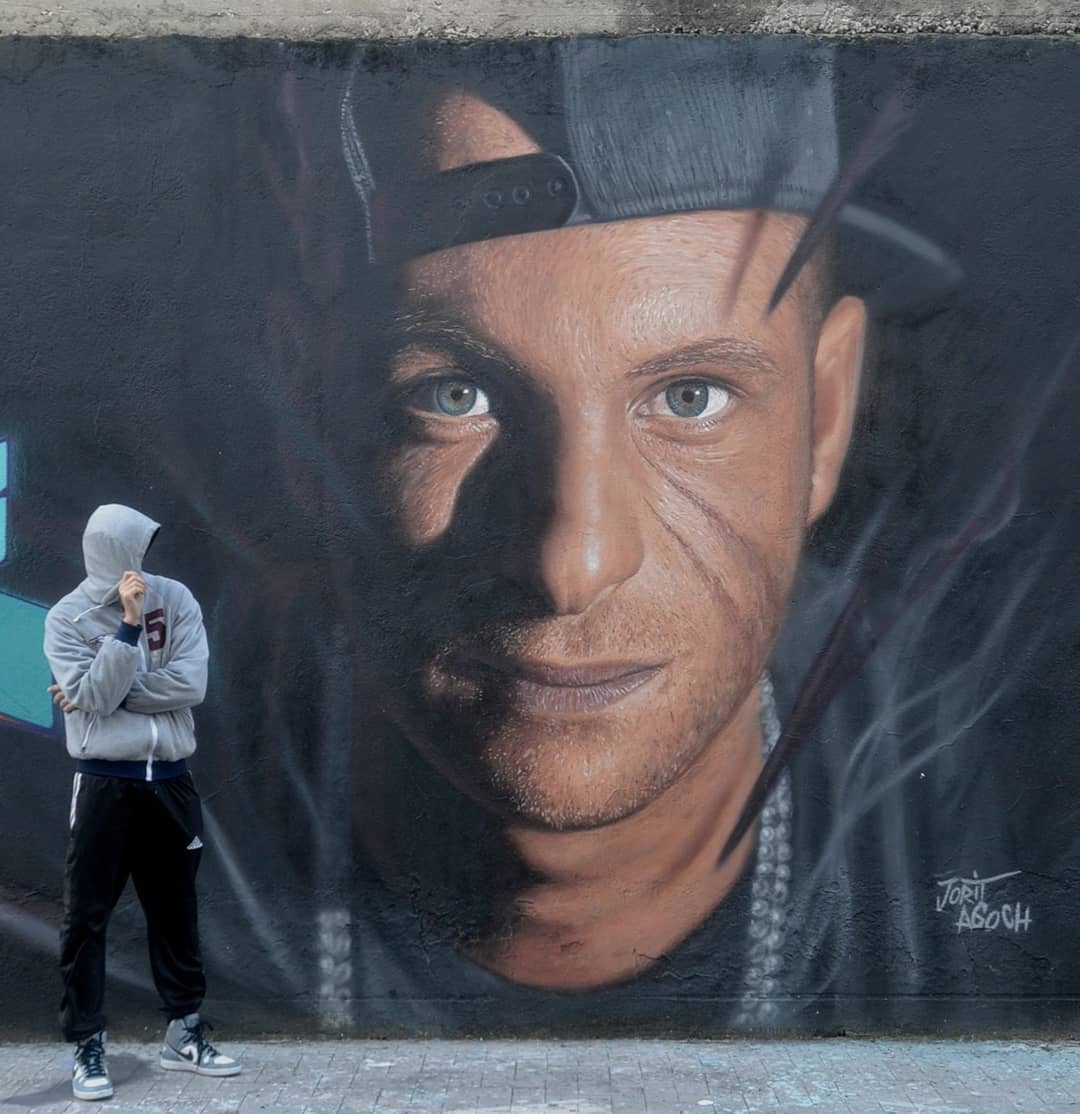 The Italian artist often draws portraits of male figures with a sports cap on. Some of them are very famous people, some are not.
7. NAS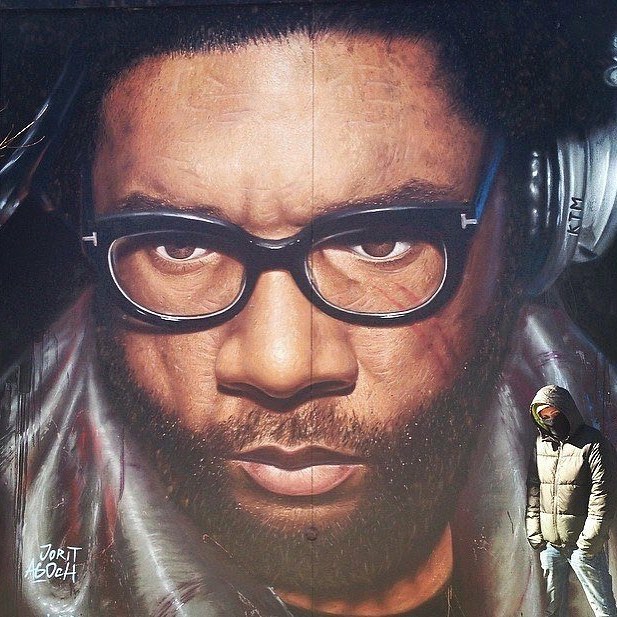 NAS is one of the most famous rappers in America. He is deeply involved in the New York hip hop scene.
8. Smif-N-Wessun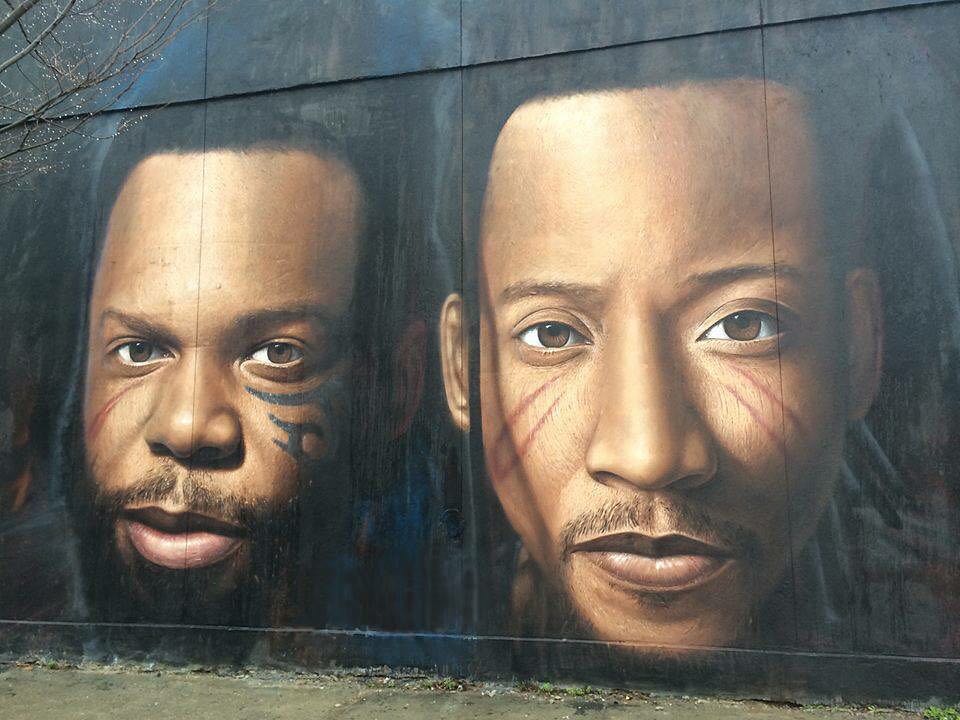 The American hip hop group from Brooklyn, New York, released its first single in 1993. They might not be famous as many other rappers from Brooklyn, but the two have had influence on many younger artists. For example, Busta Rhymes and Jay-Z, two other American hip hop performers.
9. Alba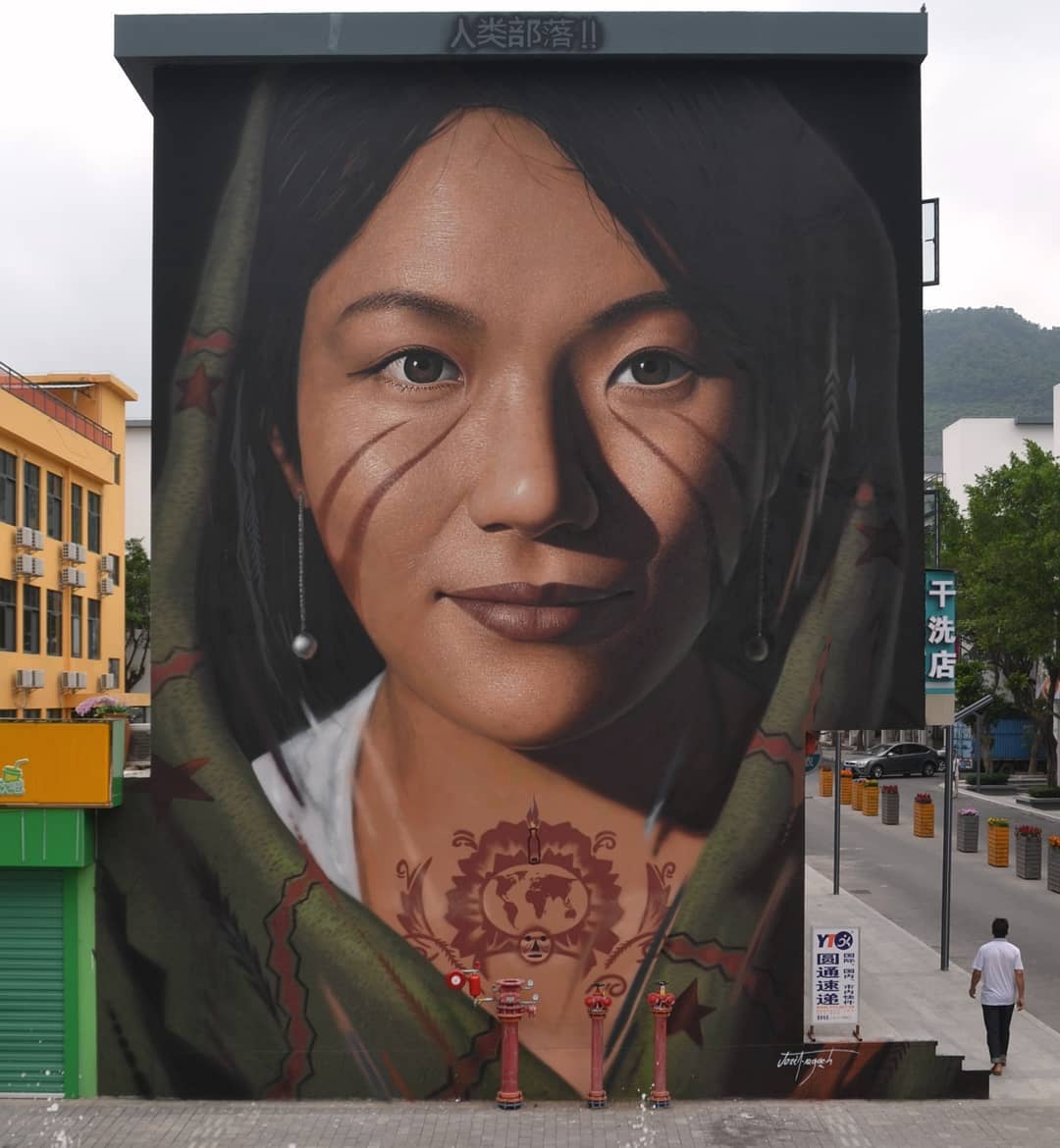 As we said before, Jorit's murals are famous for the people on them, but also for the hidden messages. Sometimes, these messages come in obvious words. And other times, they come in the form of a symbol.
10. Angela Opera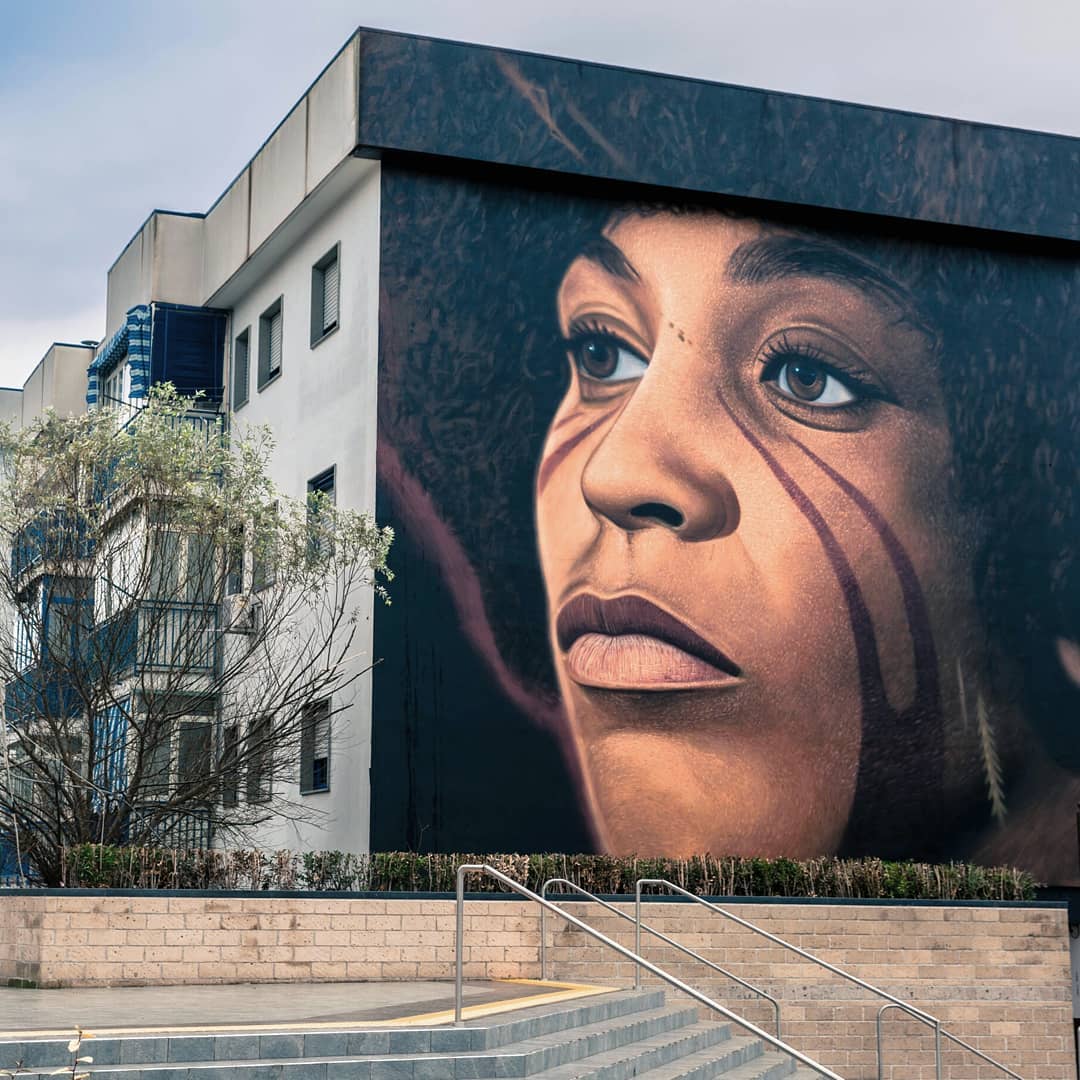 Jorit painted this mural in February 2019, when he was just starting gaining recognition as a street artist.
11. Ave Eva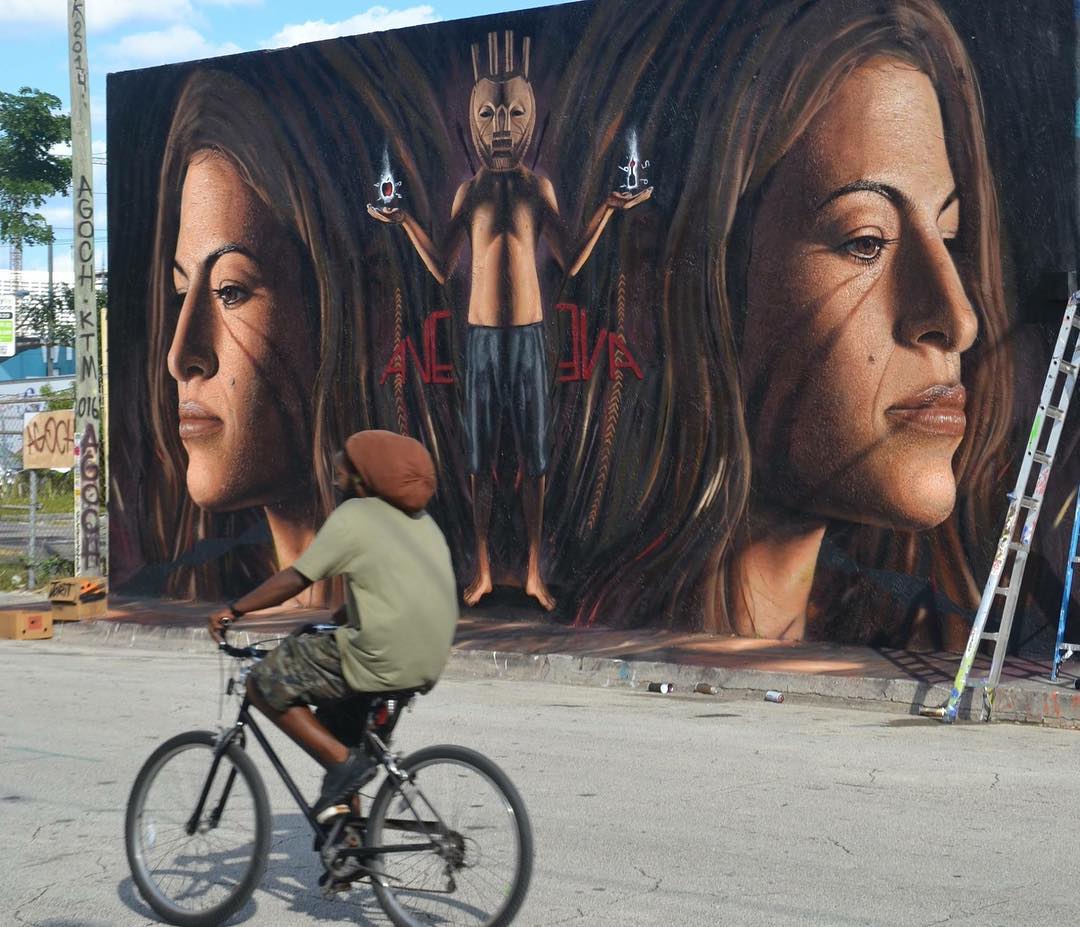 If you have hard time recognizing this actress, it is Eva Mendes. The retired American actress also worked as a model. She is now a businessman. In the mural, the Italian street artist depicted her in Christian spirit.
12. Devide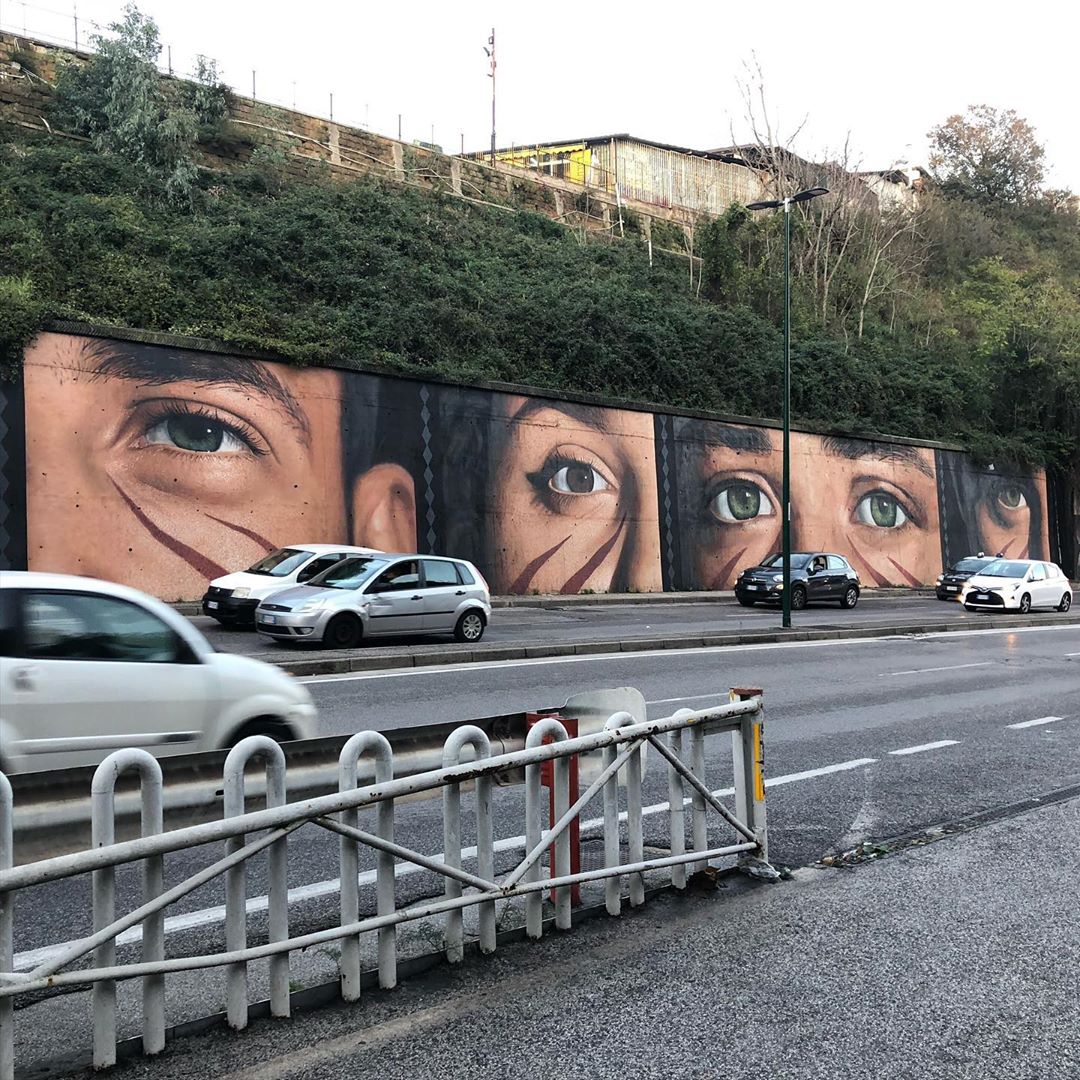 This mural is part of series where Jorit paints people with tears looking blood from their eyes. It is a message for the society we live in.
13. Pasolini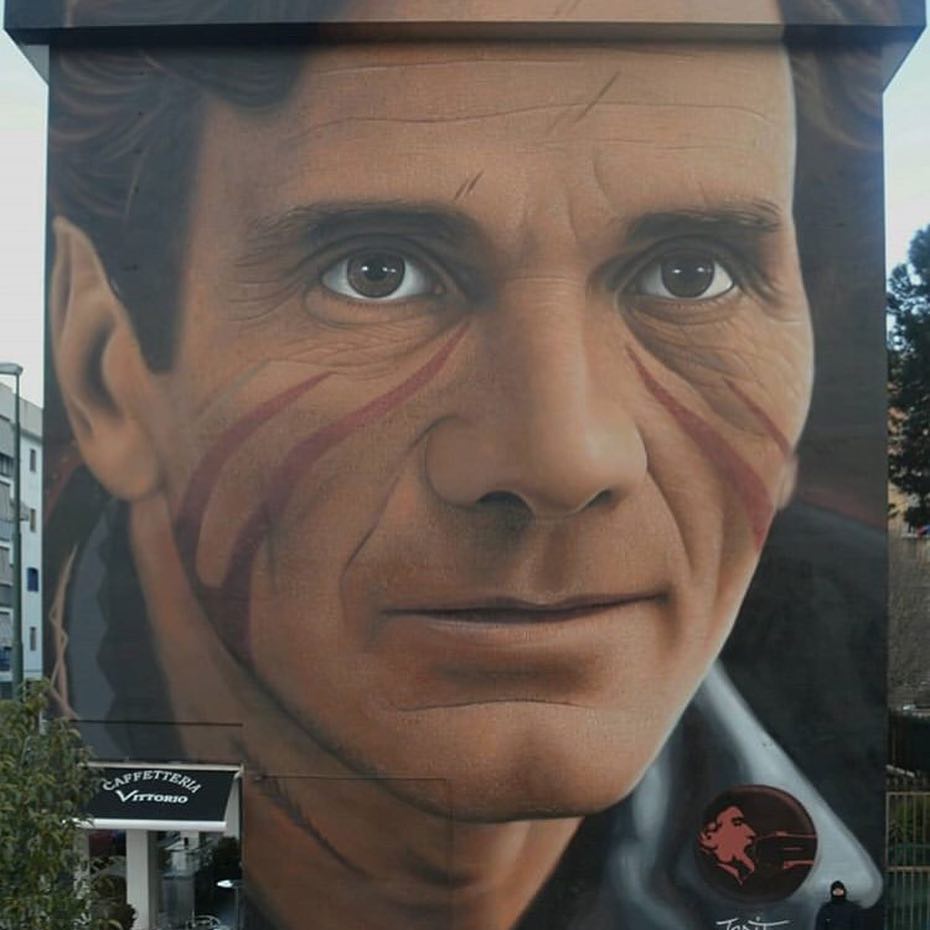 Pier Paolo Pasolini was an Italian film director, poet, writer, and an intellectual. He was also a political figure, which is why he was assassinated on November 2, 1975 on the beach at Ostia. He had been run over several times by his own car.
14. Autism Center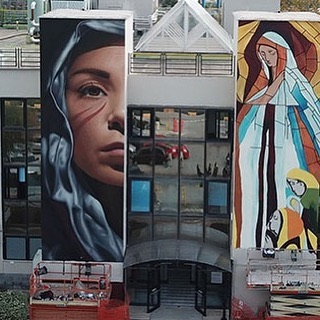 Jorit is not only an Italian street artist, but he is also a social figure. He advocates for better society and tries to help in any way possible. You can see a mural he donated for the Autism center, hoping to help in any way.
15. Marek Hamsik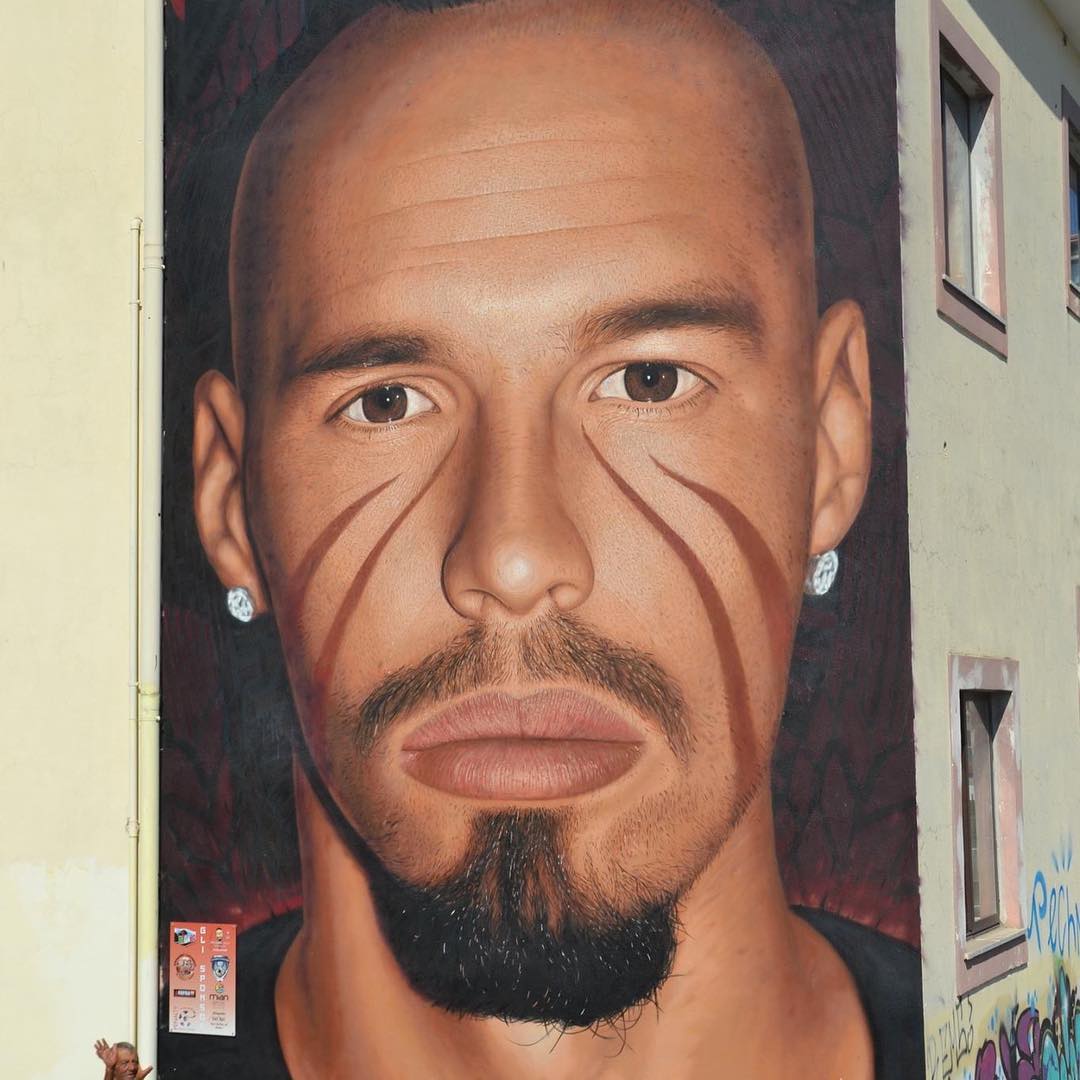 Marek Hamsik is a legend in Naples. He played for Napoli from 2007 to 2019 and scored 100 goals in 408 appearances. As we saw by now, Jorit has a mural for almost every famous Napoli football player.
16. Nel 50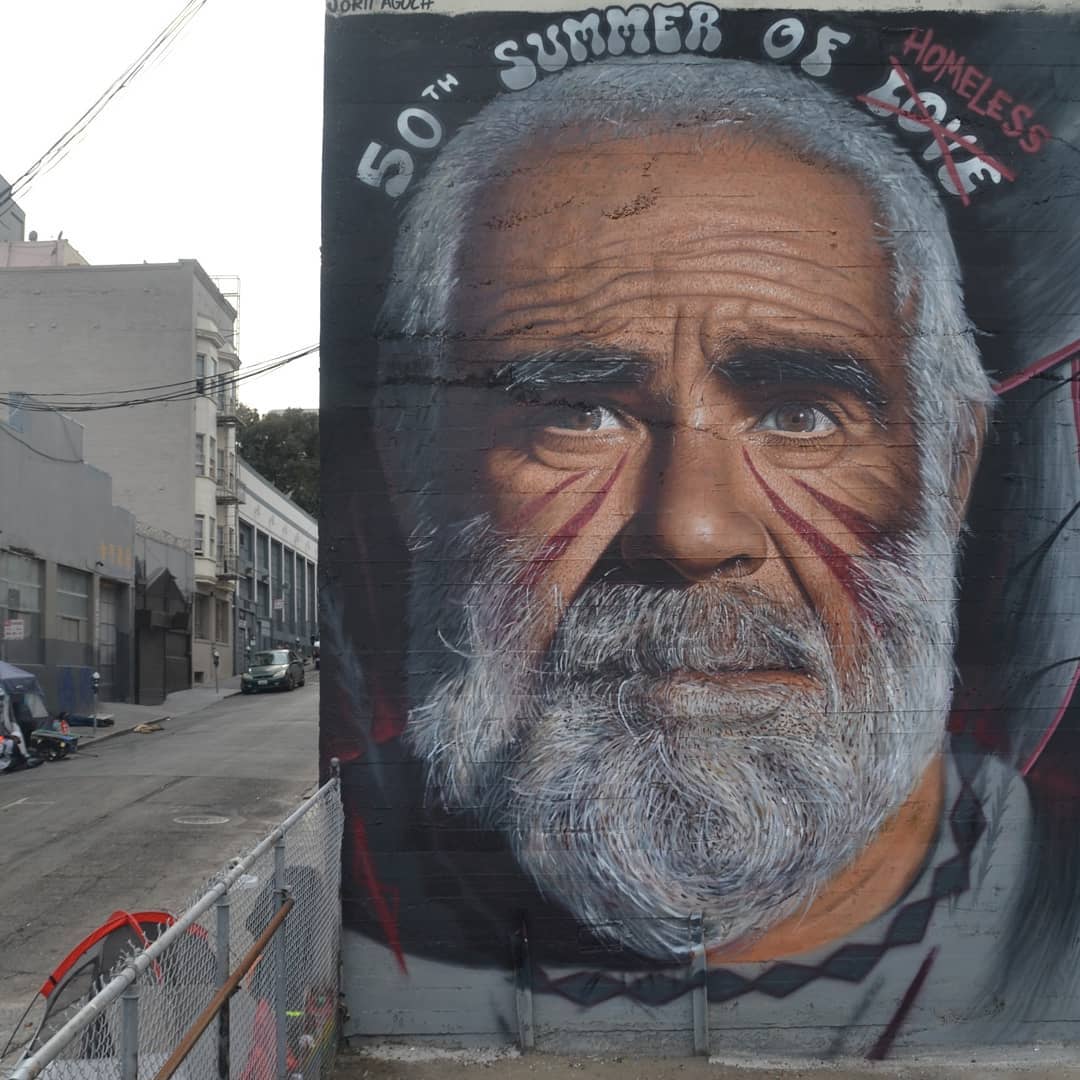 We can easily say that the message in this mural is quite obvious. Instead of hope, we get more and more homeless people around the world.
17. Norwegian Boy Beauty Of The North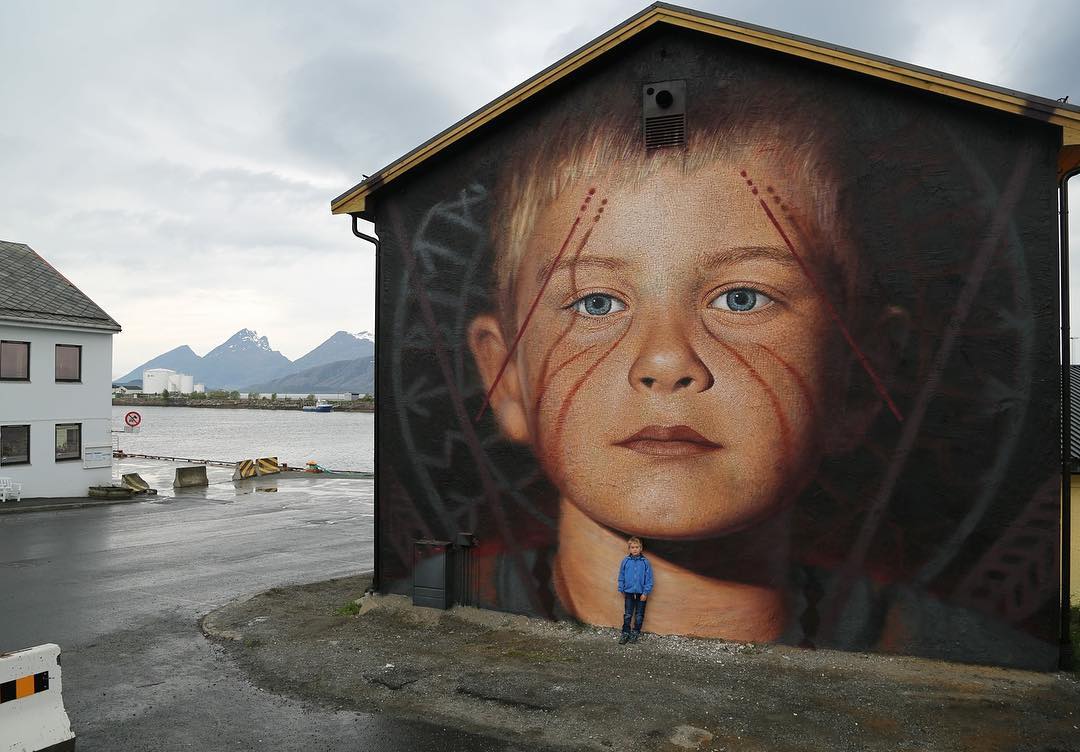 Jorit is an Italian street artist. But he travels around the world and paints whenever someone call him. We can see he has gone to the far North to paint this young boy.
18. Jurij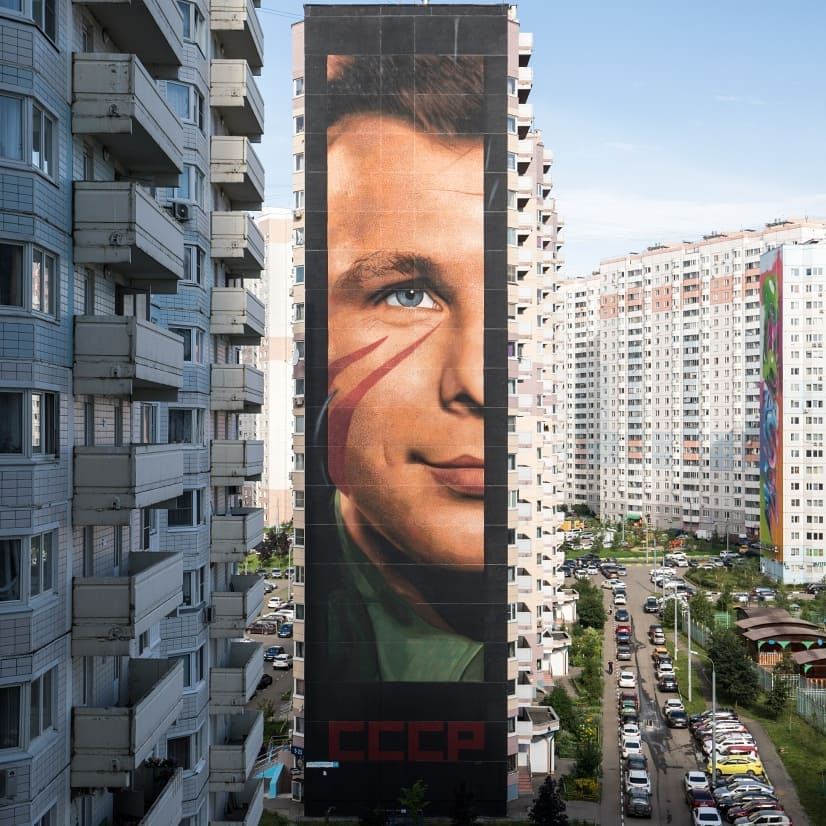 To this day, this remains the largest mural of Jurij Gagarin (Yuri Gagarin) in the world. Jorit wanted to make it as authentic as possible. That is why he included the abbreviation "CCCP" in original Soviet Union letters.
19. Tomas Human Painting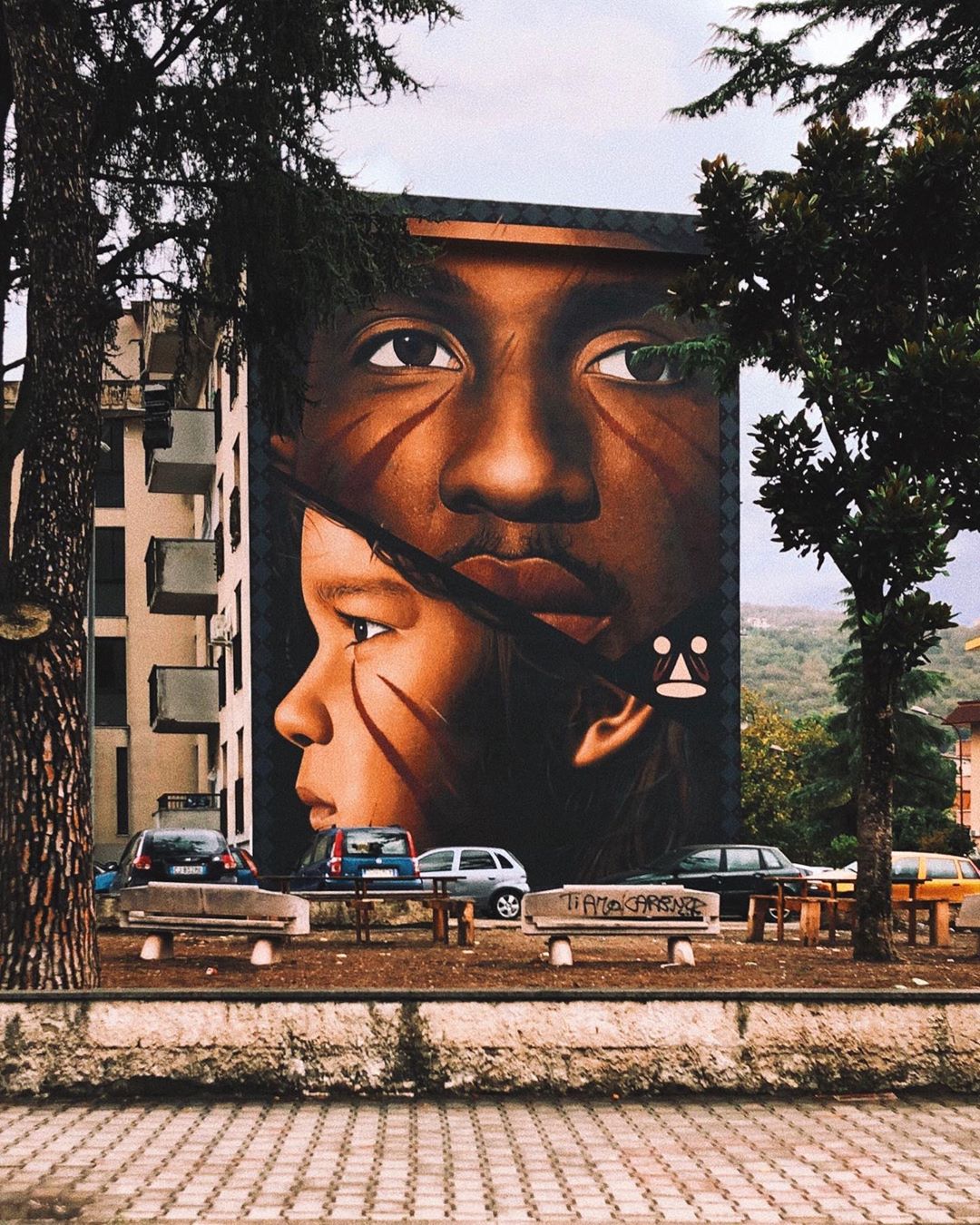 In some of his murals, the Italian street artist wants to represent contrast. But at the same time, show that we are all part of the same world and we should live as equals.
20. Mandela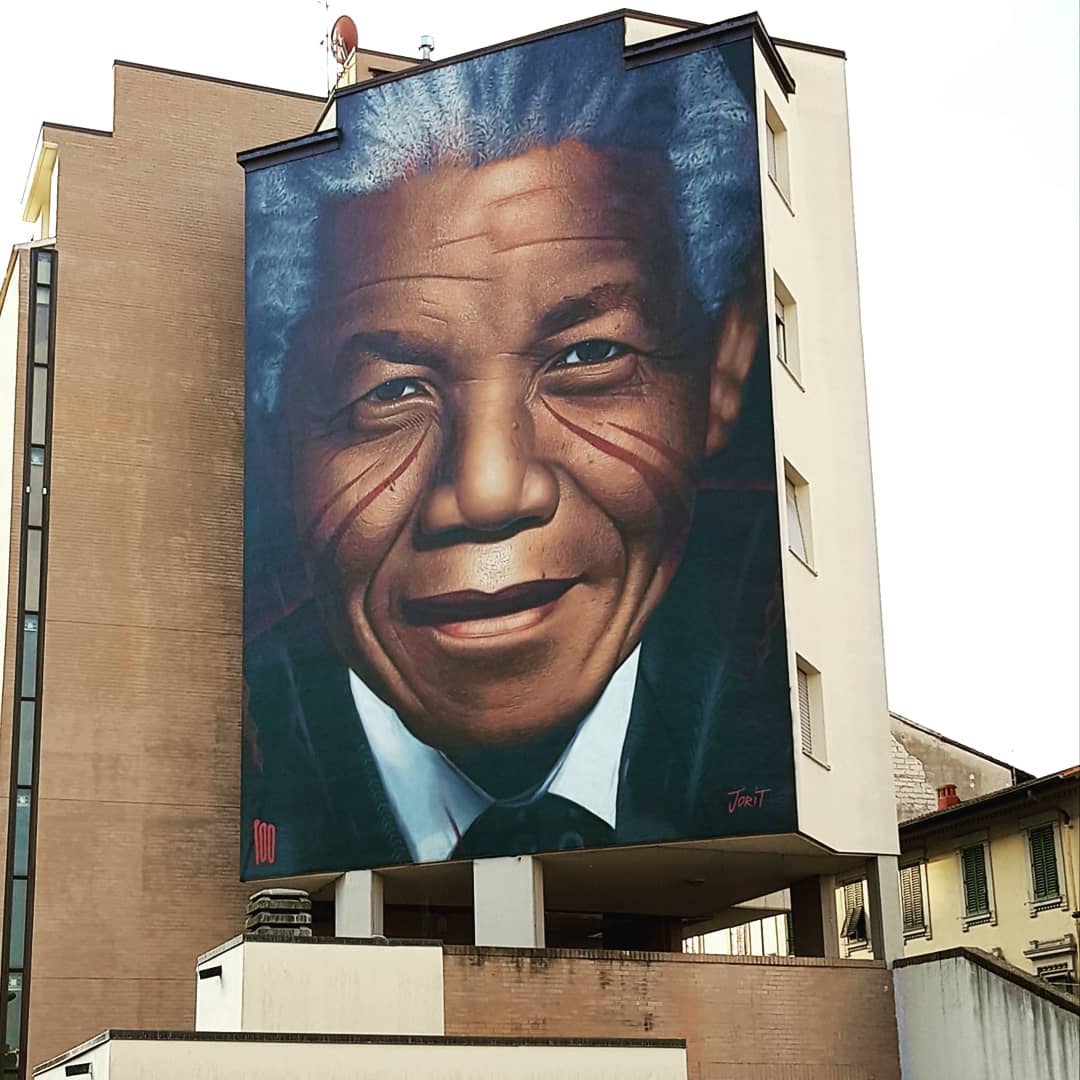 By now, we saw what Jorit stands for. It is no surprise that he also made a mural for Nelson Mandela, the South African anti-apartheid revolutionary, statesman, and philanthropist. He served as president of South Africa from 1994 to 1994.
The former president dedicated his life to fighting for equality. Today, we celebrate his accomplishments each year on July 18. It is the Nelson Mandela International Day.
21. Che Guevera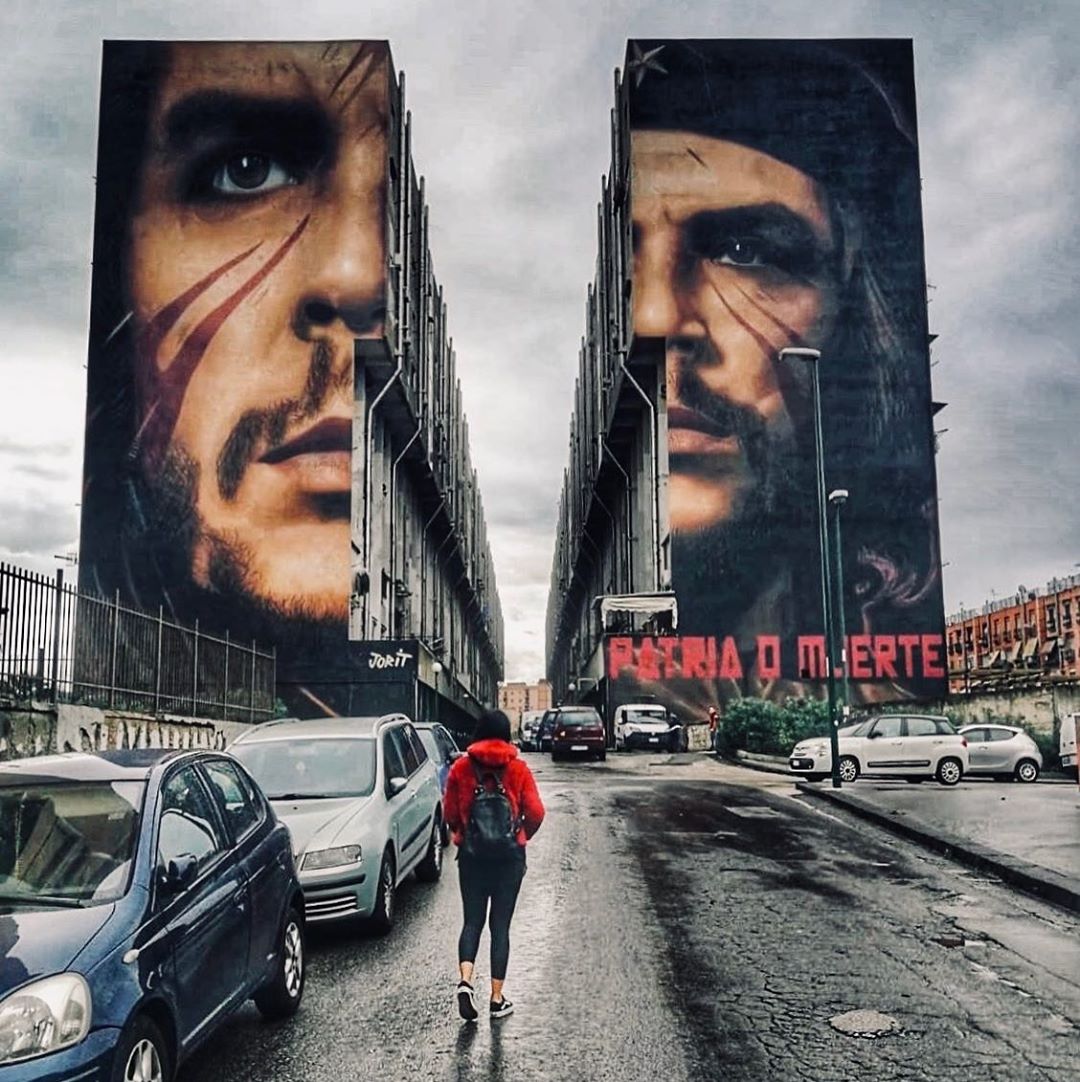 Here is another revolutionary who got memorized in a mural by Jorit. Che is a global icon, famous as a revolutionary figure in Cuba.
22. Antono Cardarelli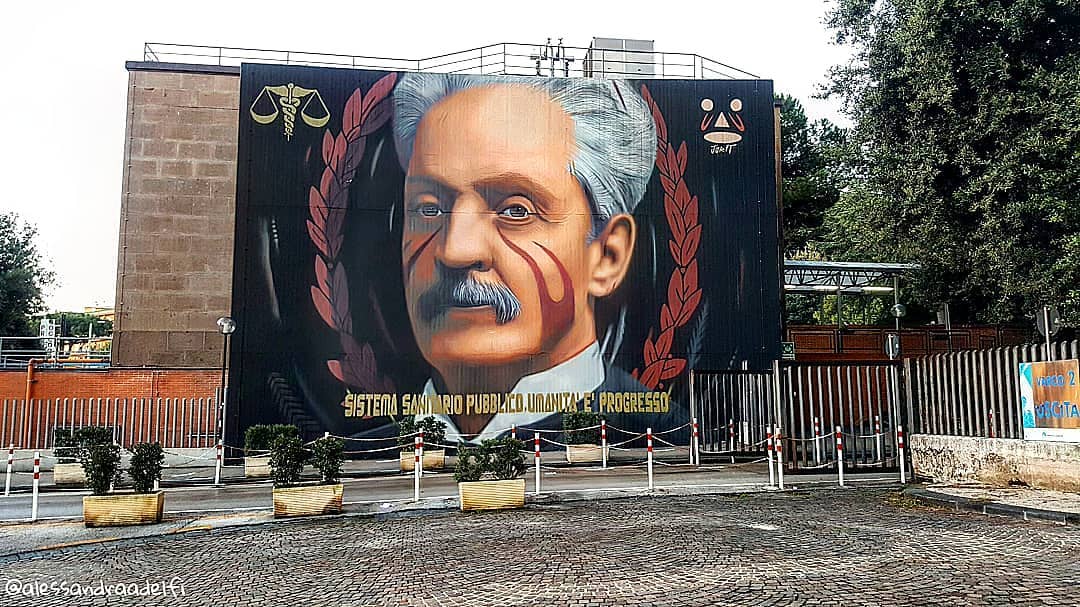 Antonio was an Italian physician remembered for describing Cardarelli's sign. In Naples, there is a street Via Antonio Cardarelli and hospital, Ospedale Antonio Cardarelli named after him. The Cardarelli's sign is an abnormal pulsation of the trachea that may be found in patients with a dilation or aneurysm of the aortic arch.
23. Ahed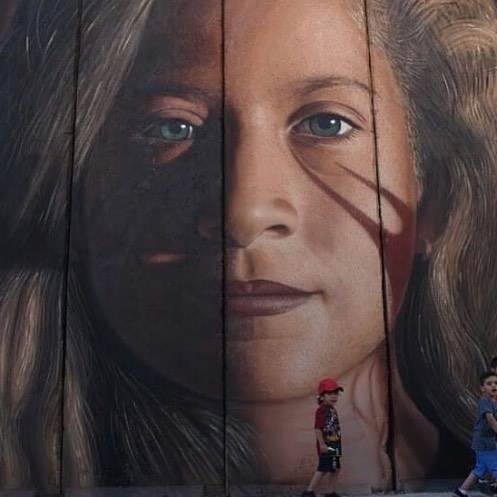 Another painting where the Italian artist shows that regular human can look as celebrities and global icons.
24. Nicolo (human beings} and Diego Maradona (Human gods)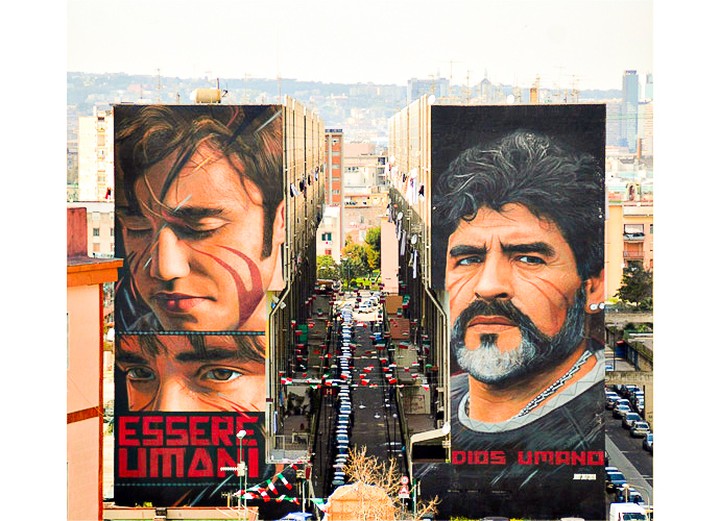 Diego Maradona is one of the most famous people in Naples. He played for Napoli and put the club on the map of world football. To this day, he is remembered as a God in the Italian city.
25. San Gennaro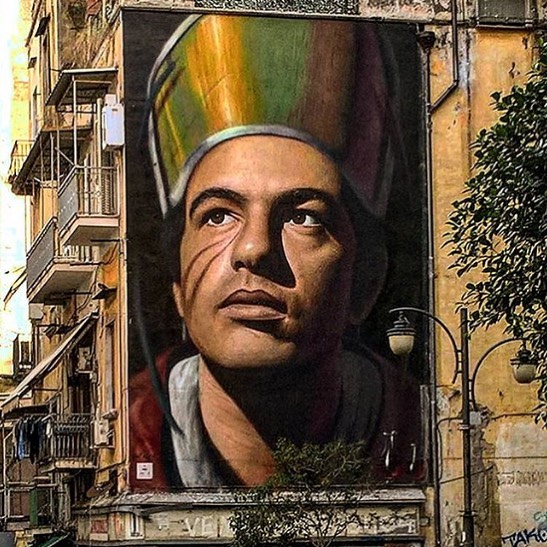 We talked how Jorit uses regular people for his inspiration. This mural of the patron saint of Naples draws inspiration from a friend of the artist. And that is part of his genius mind. He can make every ordinary Joe look like the most important person in the world.
26. Human Tribute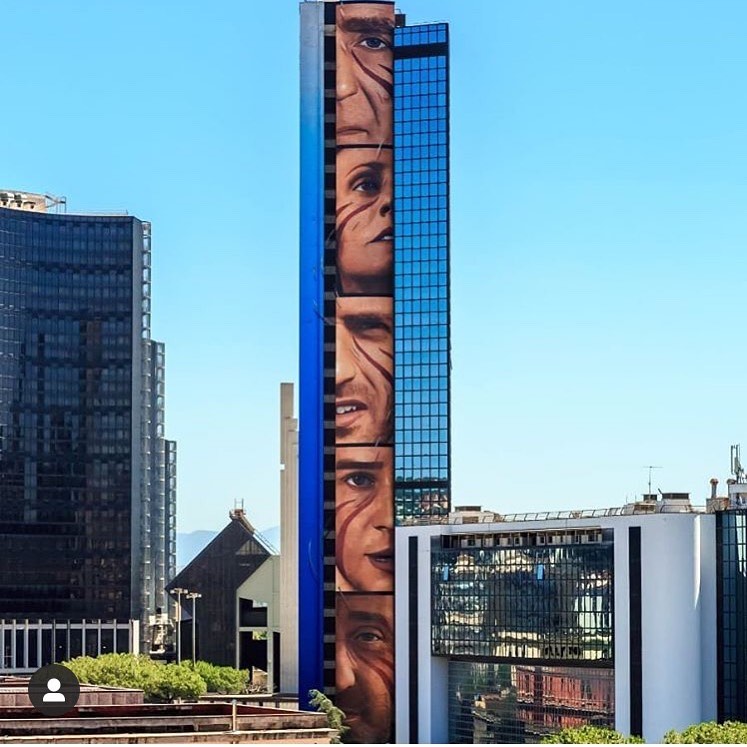 By now, we can say that Jorit is all about the regular people. He feels like ordinary people should get more recognition. And that is the goal of this mural in particular. But his art as well.
27. Jorit X Dali X Picasso
These two are some of the most famous painters in the history of art. And Jorit managed to put them together in a single mural. That is his genius.
28. Jorit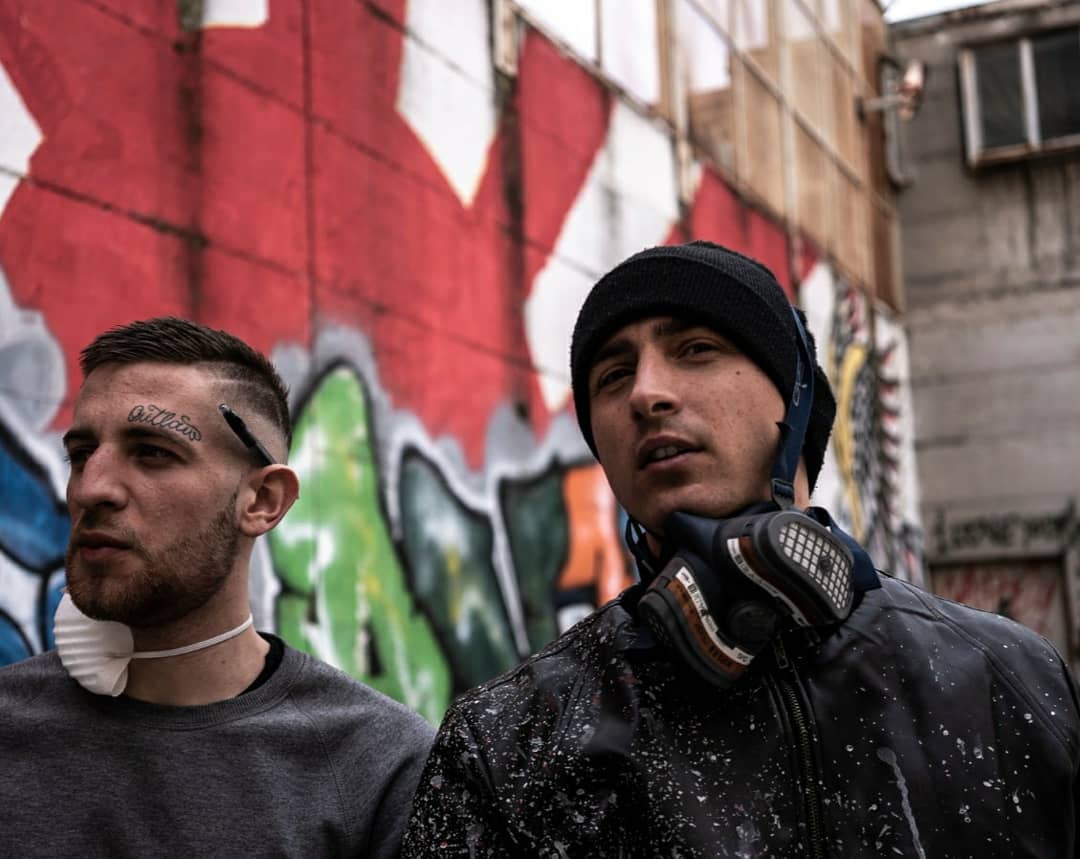 Let's finish off with a picture of the artist himself. Famous for his hyper-realistic mural portraits, his aim is to portray art as close as possible to reality.