Born as Mateo, MTO is a French artist famous for his grey scaled photo-realistic works of art. He paints mostly portraits that stand out from the masses because of the high quality. That made him a respected artist in the street art scene. He often says, "Currently living in Nowhere, Planet Earth". His location is often unknown.
MTO was born in France and then moved to Berlin in 2006. Seven years later, he left Berlin as well. And that is all he wants to reveal about himself.
When he visited Barcelona he found inspiration that kick started his graffiti and street art career. But he has represented some of his best work in Berlin. His black and white graffiti with a touch of red and pink in Berlin display some famous pop culture icons and iconic movie scenes.
When he left Berlin, he painted Ciao, Berlin on its walls.
Speaking about his style, he sprays his portraits with a typical red outline. It is part of his artwork, but also serves as his signature at the same time.
Because he paints people that have inspired him, MTO stated with musicians like young Michael Jackson, Ray Charles, Jimmy Hendrix, and more. But he also painted movie actors and interesting movie scenes.
Most of his portraits are 8 to 9 feet high and wide. He says it takes him between 2 and 5 hours to finish one project. Considering the quality of his work, that is an amazing feat.
Sometimes, his art interacts with the environment surrounding it.
1. Music Street Playlist. Bob Dylan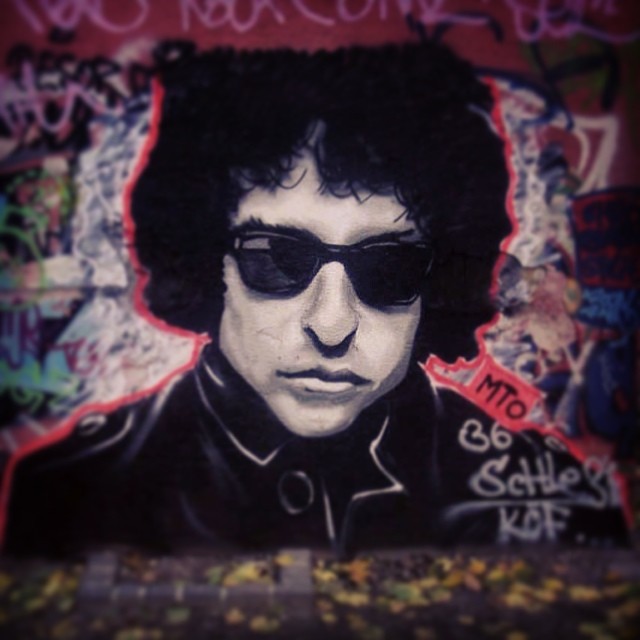 Bob Dylan is widely considered one of the best songwriters of all time. His career spanned for more than 60 years, with many hits during that period.
2. Music Street Playlist. Ray Charles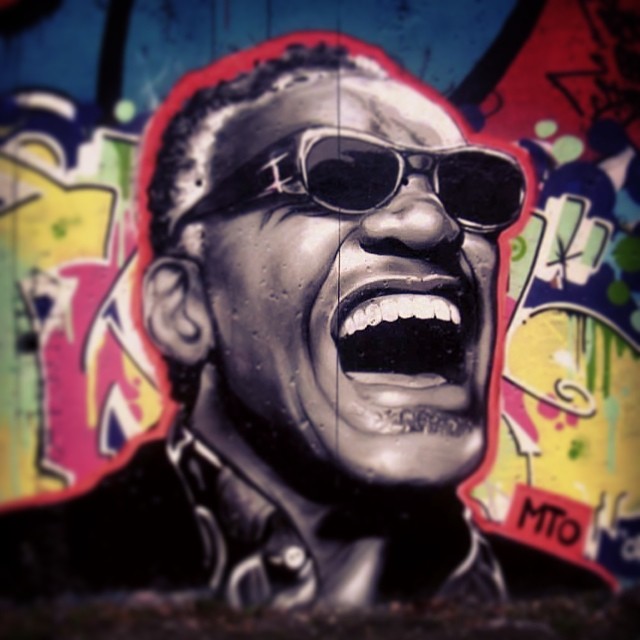 Photo: Instagram.com
Blinded by glaucoma at a young age, Ray Charles managed to overcome adversity and become one of the biggest musicians in history. He is widely considered the pioneer of soul music, combining blues, jazz, and other genres during his career.
3. Berlin Street Fighters. Some1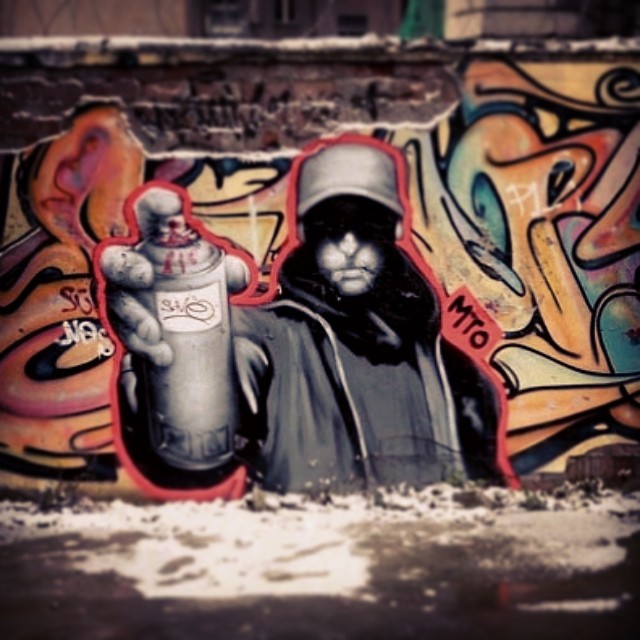 Some of MTO's best graffiti art is of fellow Berlin street artists. He often painted some of his colleagues or other street performers in Berlin.
4. Movie Street Playlist. Ace Ventura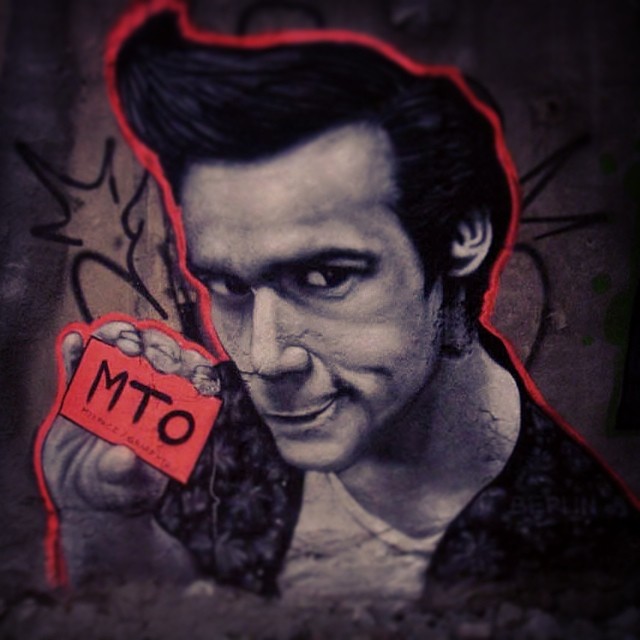 Photo: Instagram.com
We said in the beginning that MTO is a huge fan of iconic movies and movie scenes. And he painted Ace Ventura with his signature MTO as a card.
5. Hey, teachers ! Leave the kids alone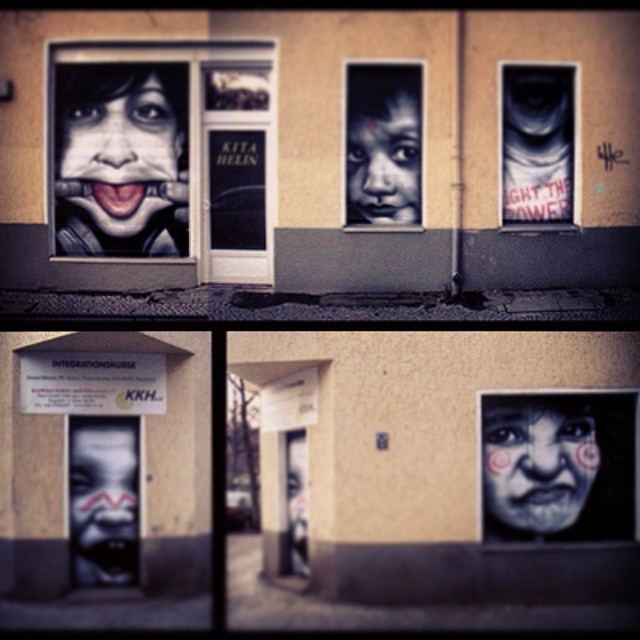 MTO paints movie scenes, but also song lyrics. The famous song lyrics served as an inspiration for this street art. And it is nice to see how would that lyric look in real life.
6. Fast Life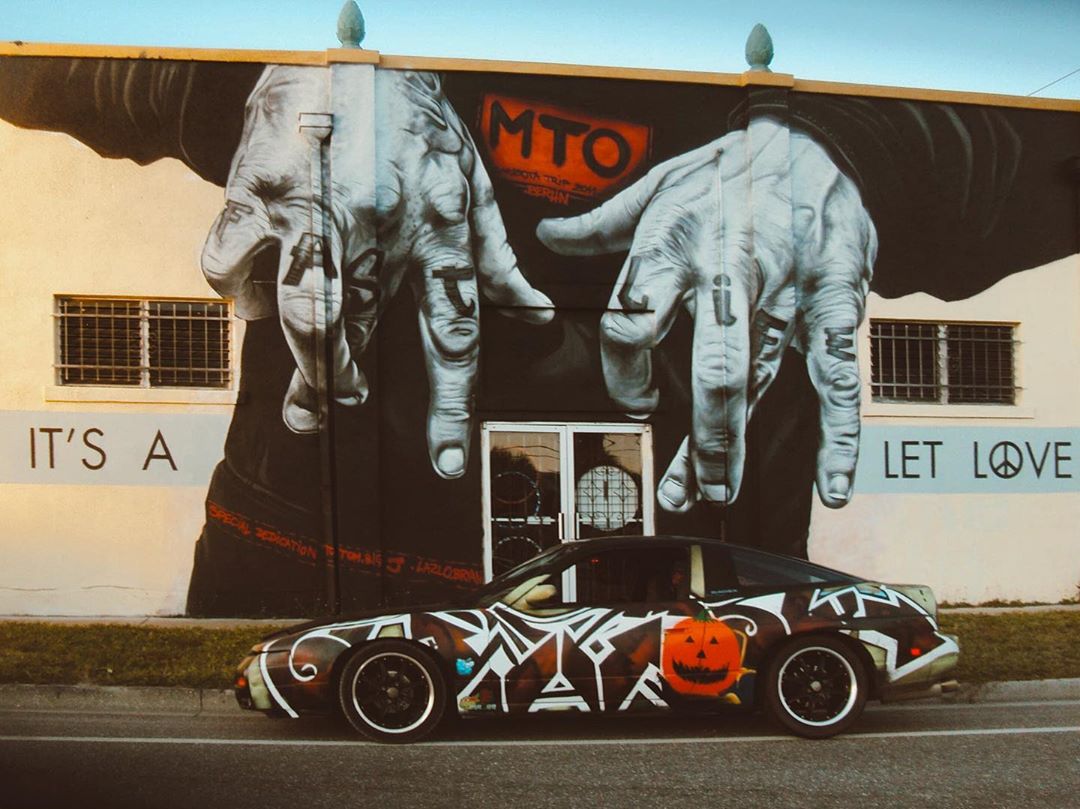 We said in the beginning that some of his graffiti art interacts with the environment and people passing by. This is one of those examples.
7. Alias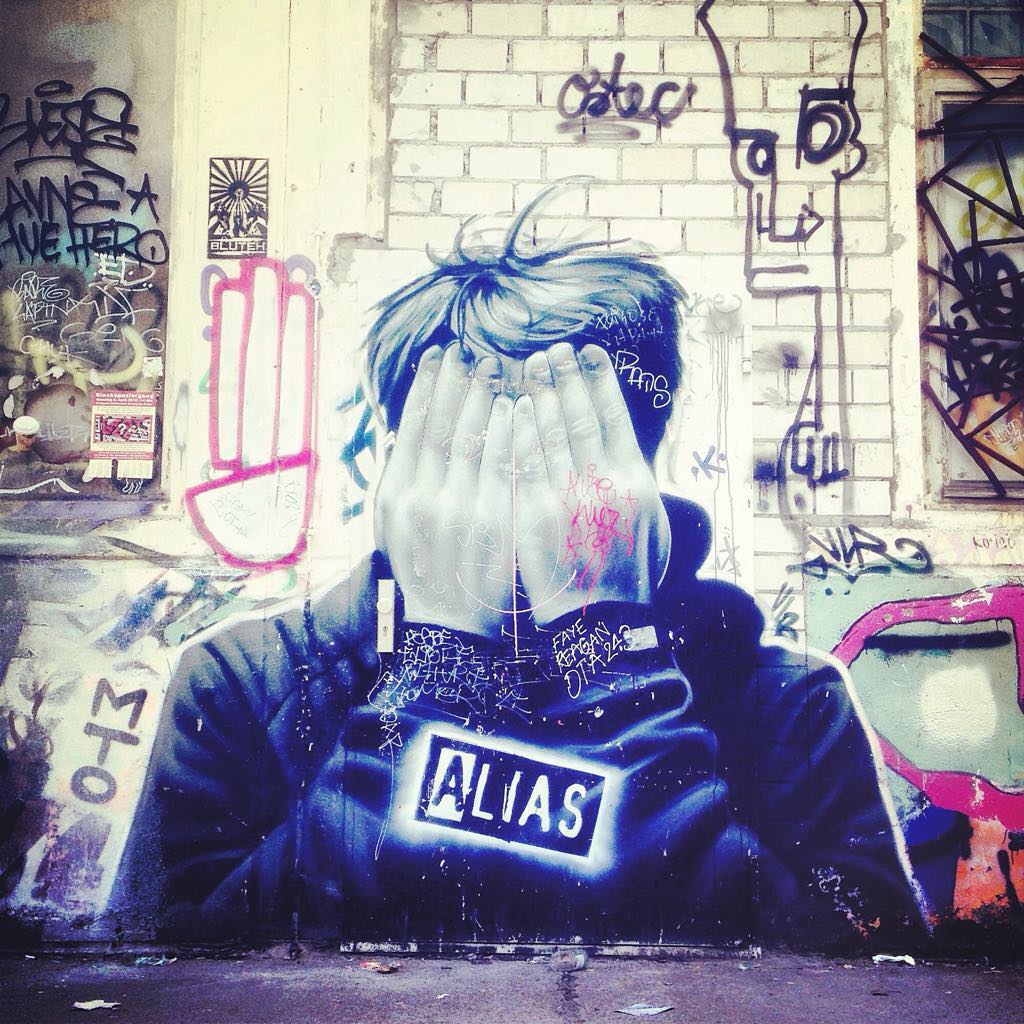 Mateo uses an alias for his graffiti art. And this is a representation of the term "alias". Many artists use one, and Mateo wanted to show an image of what alias is.
8. The Father La Muerte Del Barrio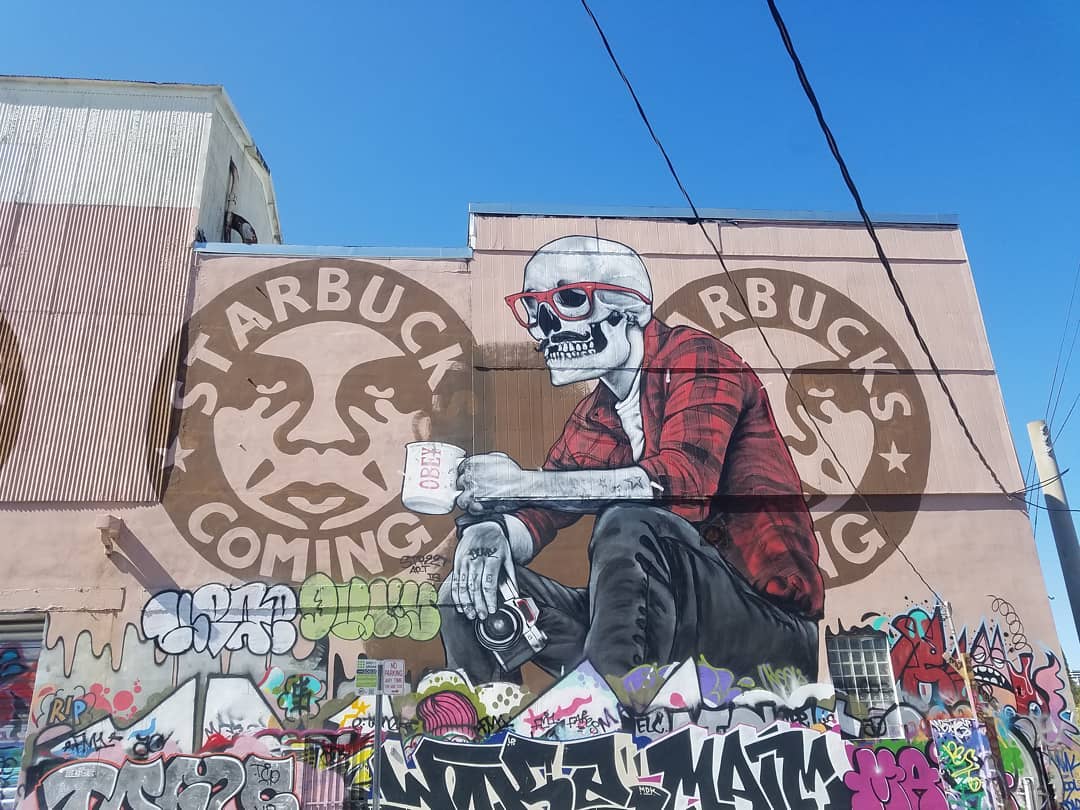 We said that Mateo was inspired by Barcelona for his art. So it is no surprising that he paints some graffiti inspired by Spanish culture.
9. The Mother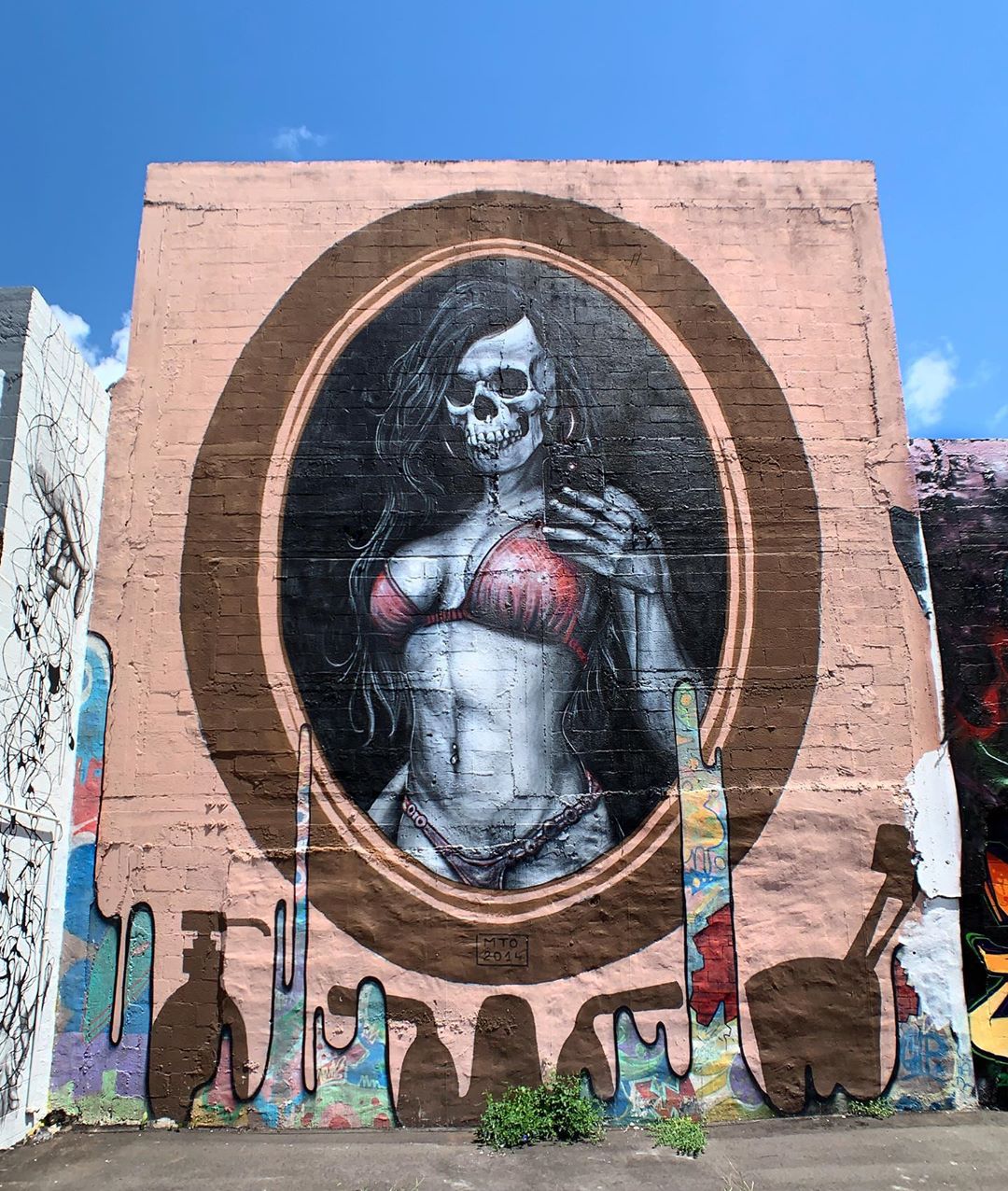 This is the mother from the previous graffiti. Combined together, they tell a worrisome story about family.
10. The Kid: No Art for Poor Kids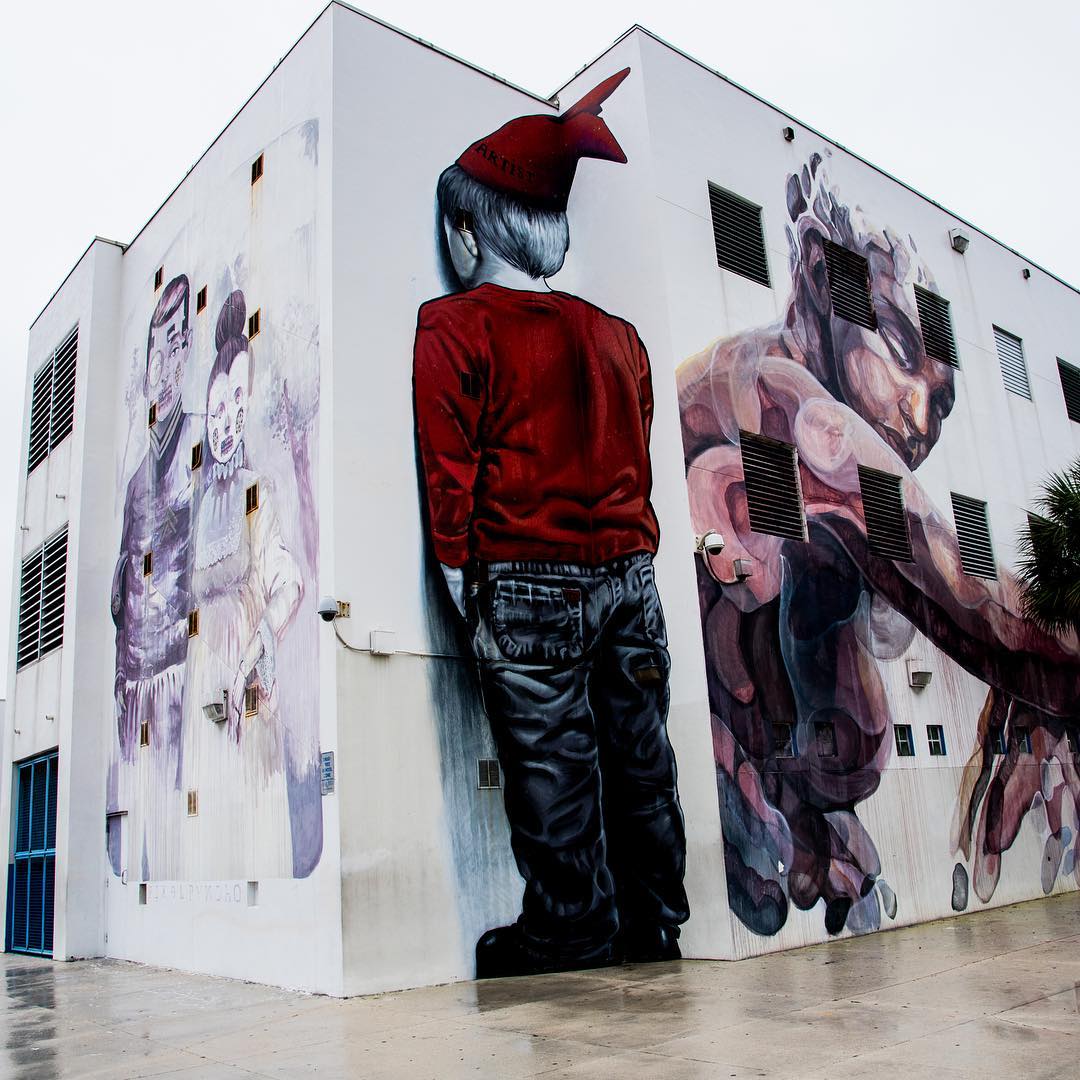 Sometimes MTO does social graffiti. He tries to show the cruel reality we live in. And in that spirit, not every kid has access and opportunity to paint. It costs money, and poor kids have to find other ways to source materials.
11. Who Wants To Kill MTO Fred Ille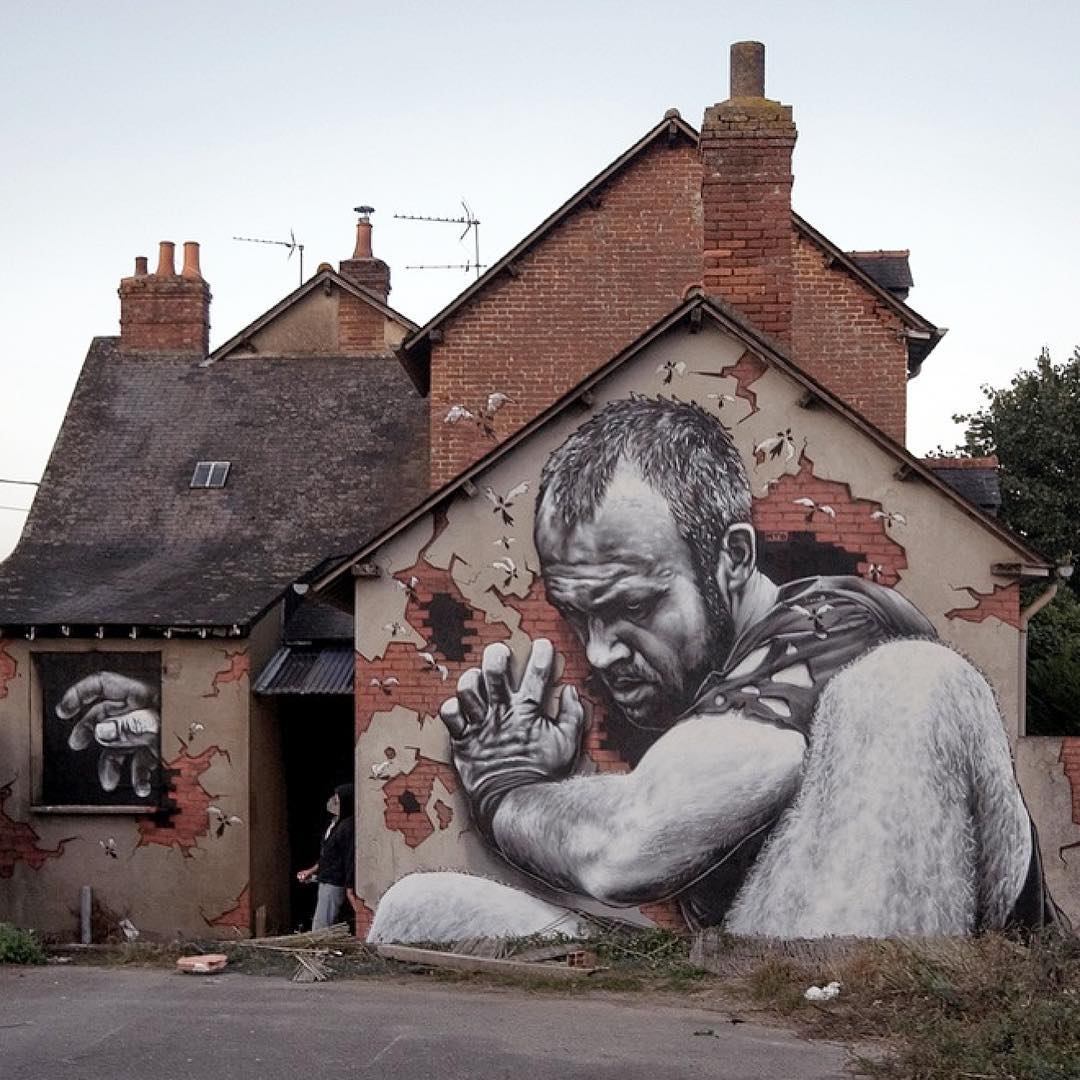 This mural is part of a two works series. And it started in August 2012 when MTO was asked by two of his friends, Fred and Genaelle to take part in a show-room exhibition about their nature-inspired design creations.
They sponsored him to paint two murals in the city of Rennes, France. The story about the murals is of two giants who come to life with the urge to kill their creator. That is why Fred kills MTO here.
12. The Witch Gwen Villaine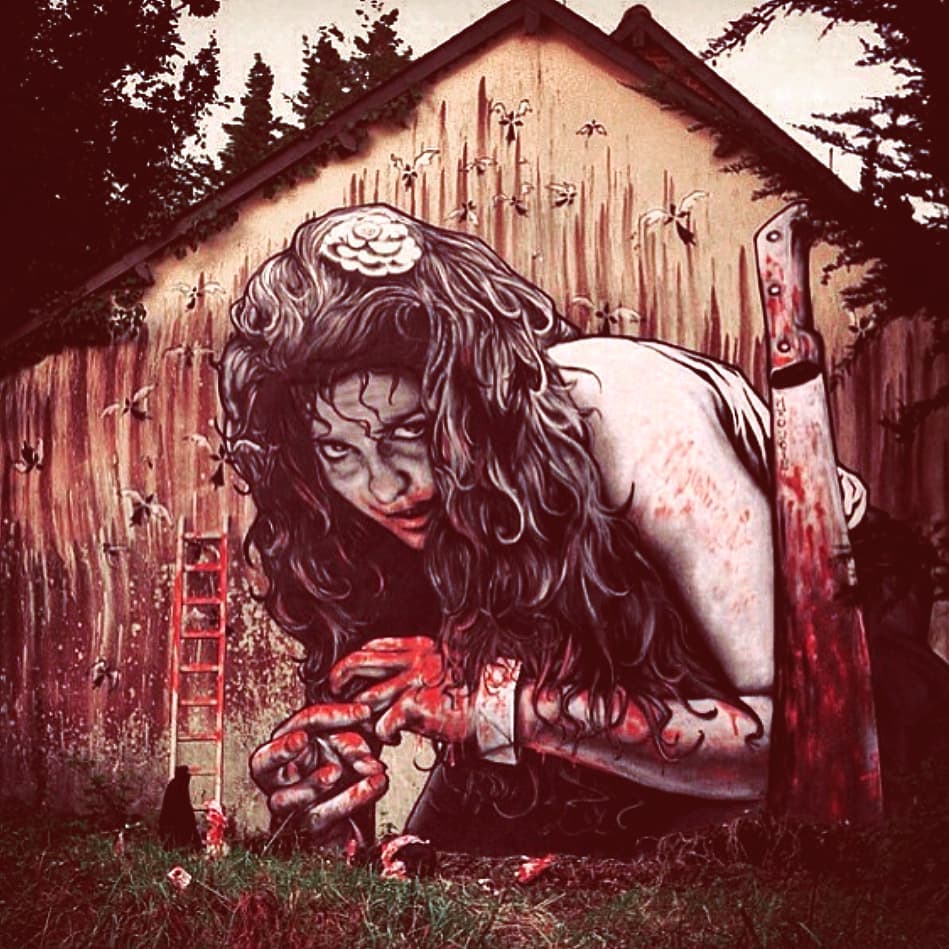 Photo: Instarix.org
For the second mural of the story, MTO painted Gwen grabbing him at the top of the ladder. She then cut him to pieces and ate him. And that is why you see bloody pieces lying in the grass before resembling leftover parts of the artist's body.
MTO wanted to make the characters as overdrawn as possible.
13. The Mediterranean Door
MTO completed this mural in Malta during the Malta Street Art Festival in 2014. Located at Sliema's sea front, the mural is part of a two-part mural in Malta and Italy, titled the Mediterranean Tunnel.
14. The Mediterranean Door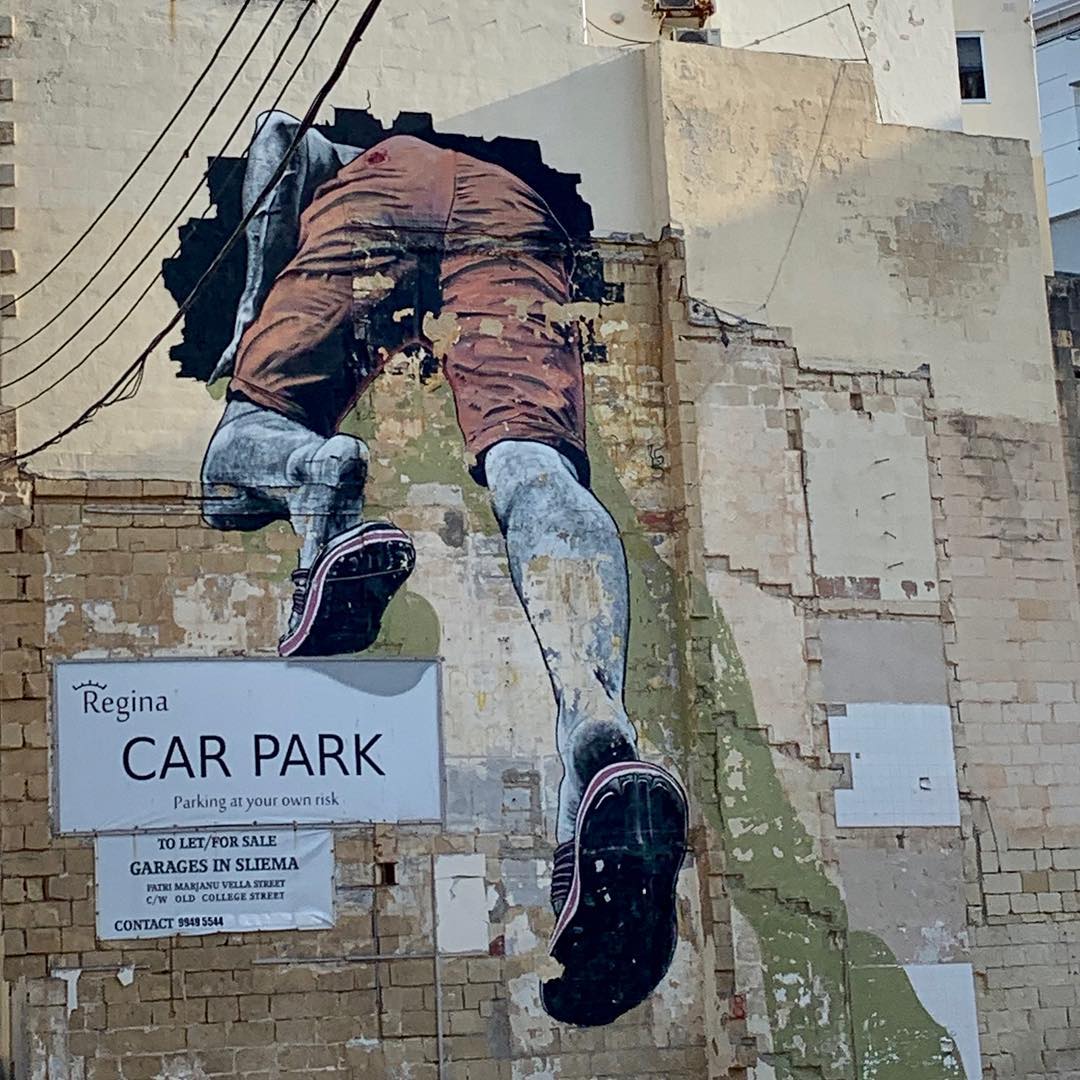 The second mural is in a small town in Italy, and also appears at the beach.
15. The Mediterranean Tunnel Malta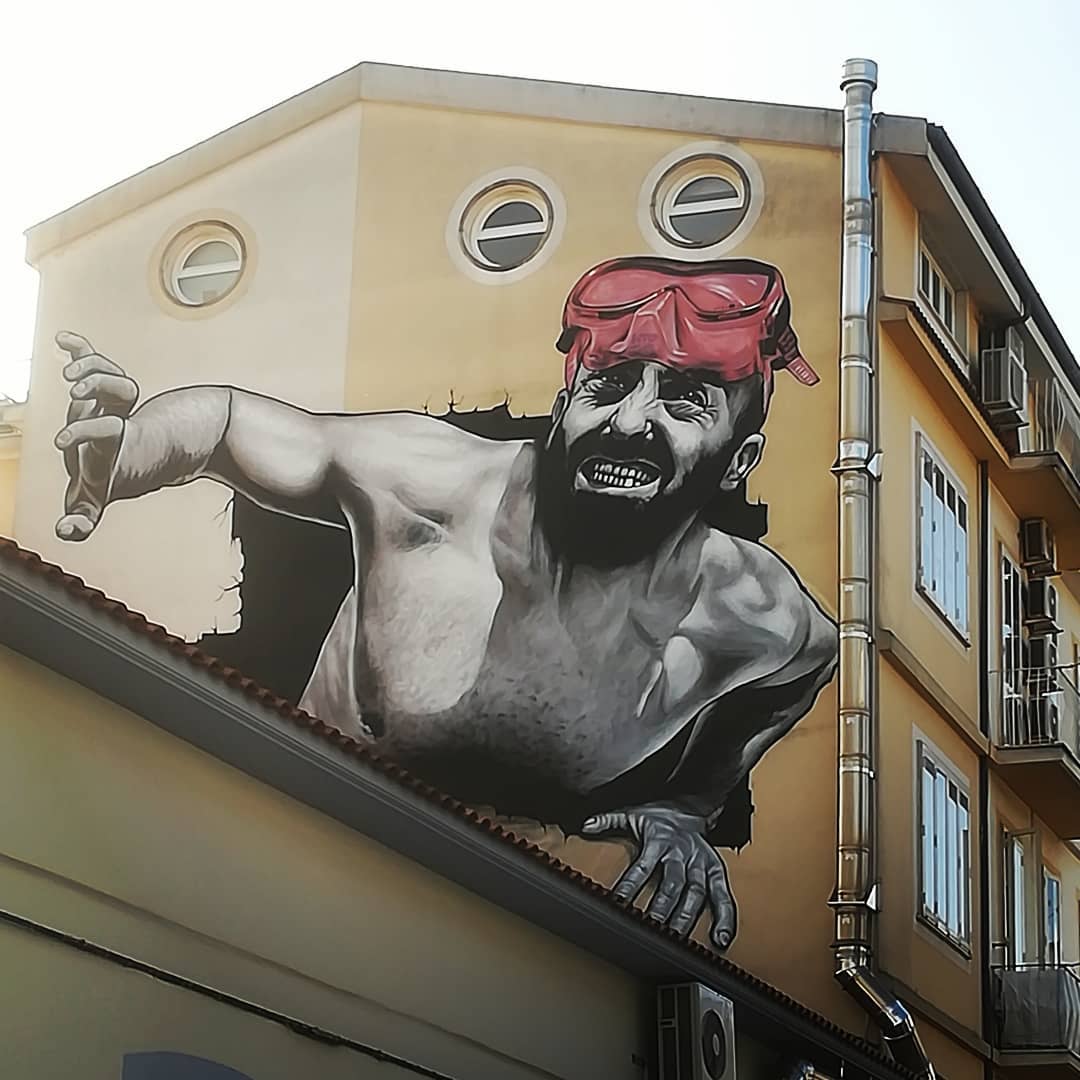 The two part mural highlights immigration issues in Malta and Italy. When he painted the murals, MTO shared it on Facebook linking it to two articles on the topic.
16. Ms Reet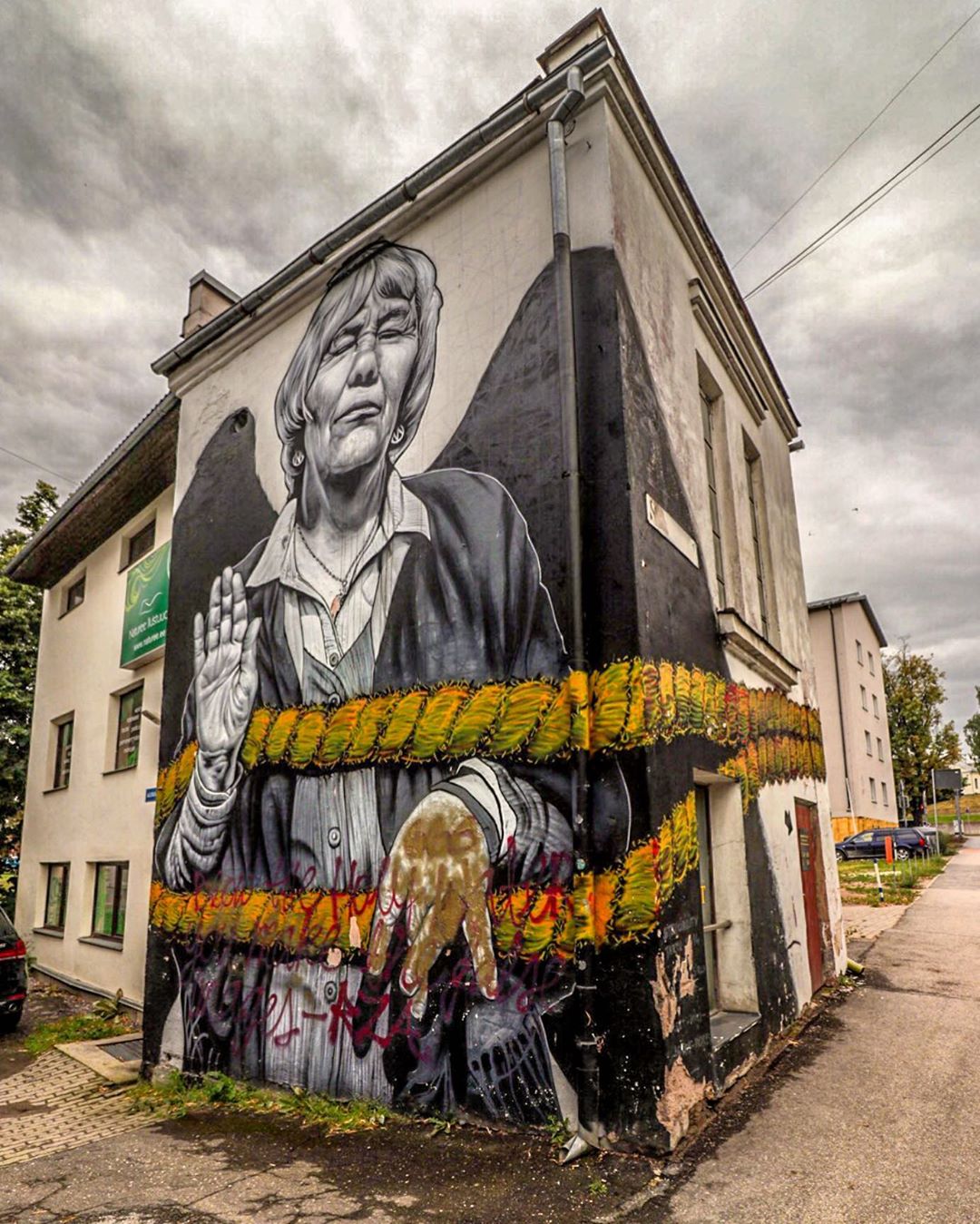 The French artist painted this hyper-realistic portrait for the Stencibility Street Art Festival. The lady owns a trinket that is source of mysterious power.
17. King Kong And Heeere's Johnny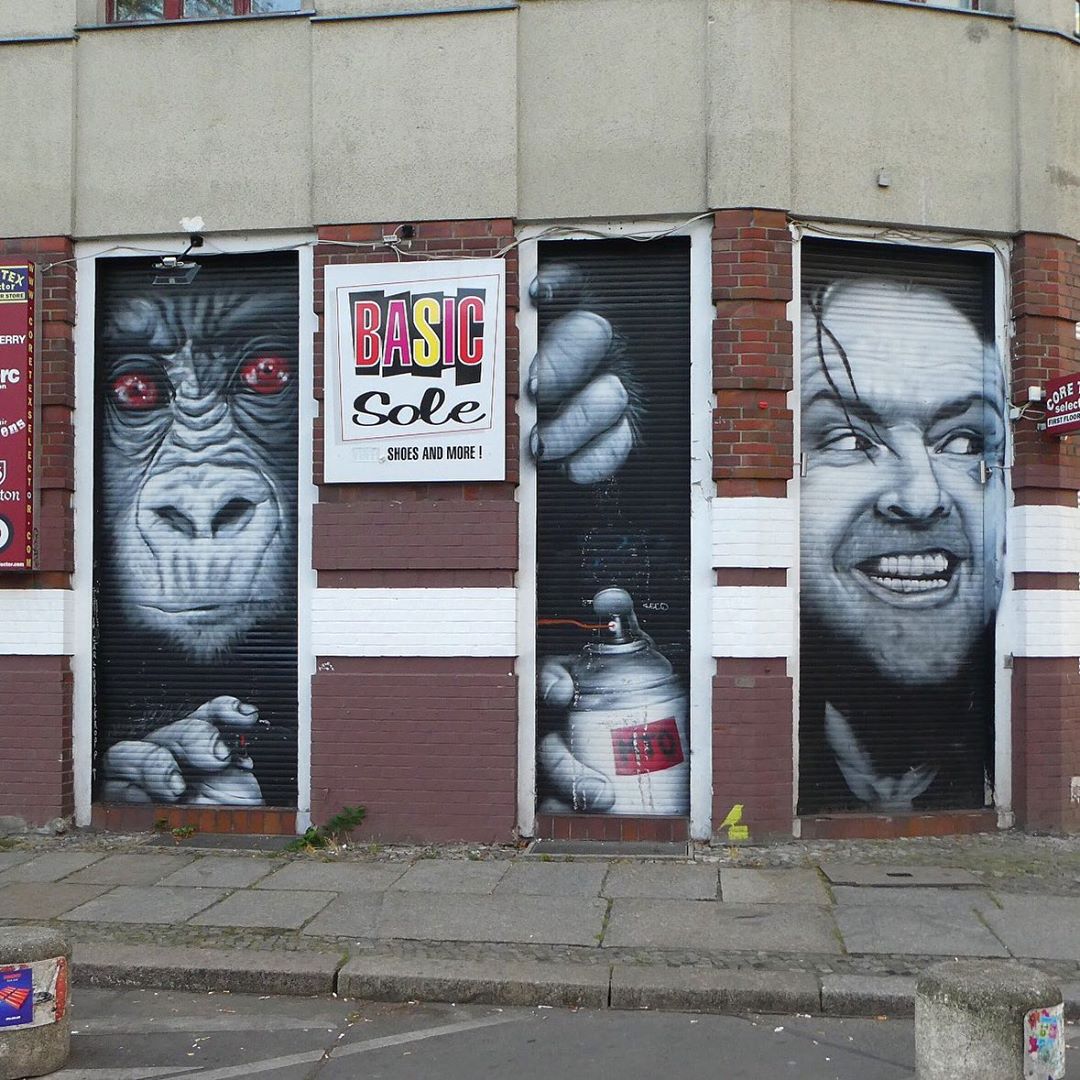 We said in the beginning that MTO often paints iconic scenes from movies. And you do not get more iconic than King Kong and One Flew Over the Cuckoo's Nest.
18. I don't like brick walls, so I am just going to tag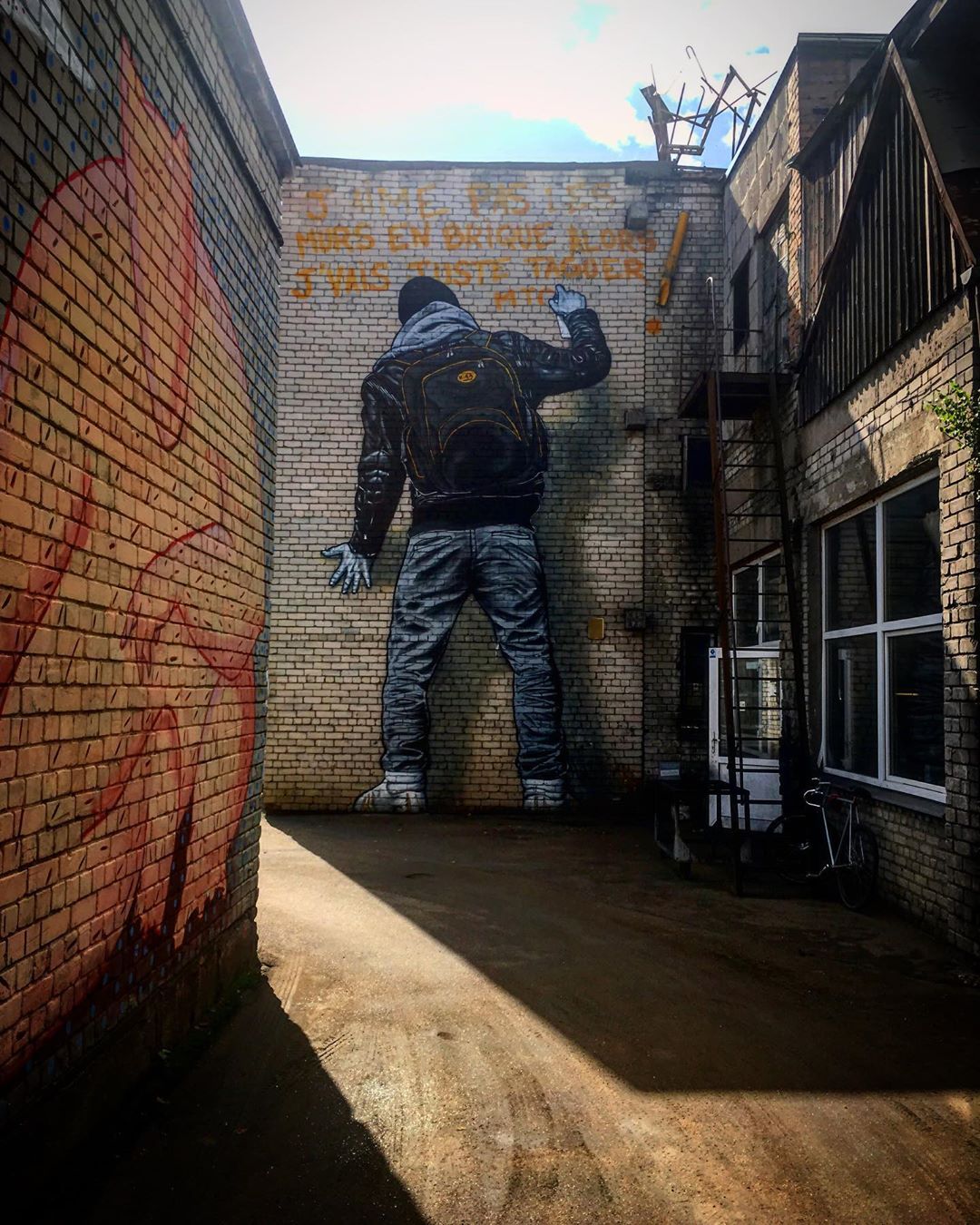 You can rarely see the French street artist paint on bricks. He prefers blank walls, they give him more freedom to work with his technique.
19. Fake Démocratie , Rue Ordener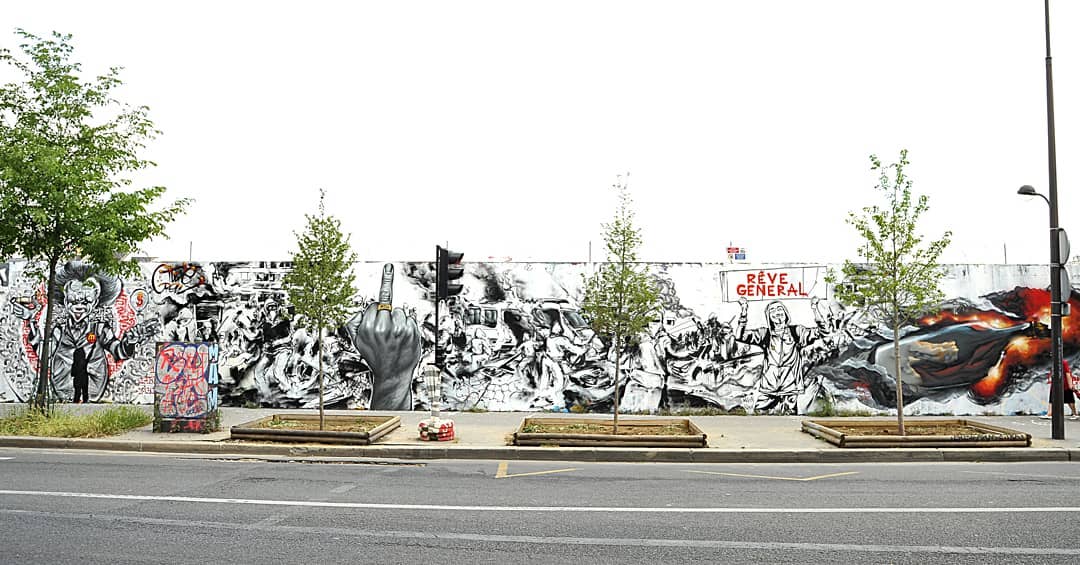 This graffiti should represent democracy. Or as Mateo calls it, fake democracy. It is one of his social graffiti that should prompt the viewer to ask questions about society and his role in it.
20. Florida, Mon Amour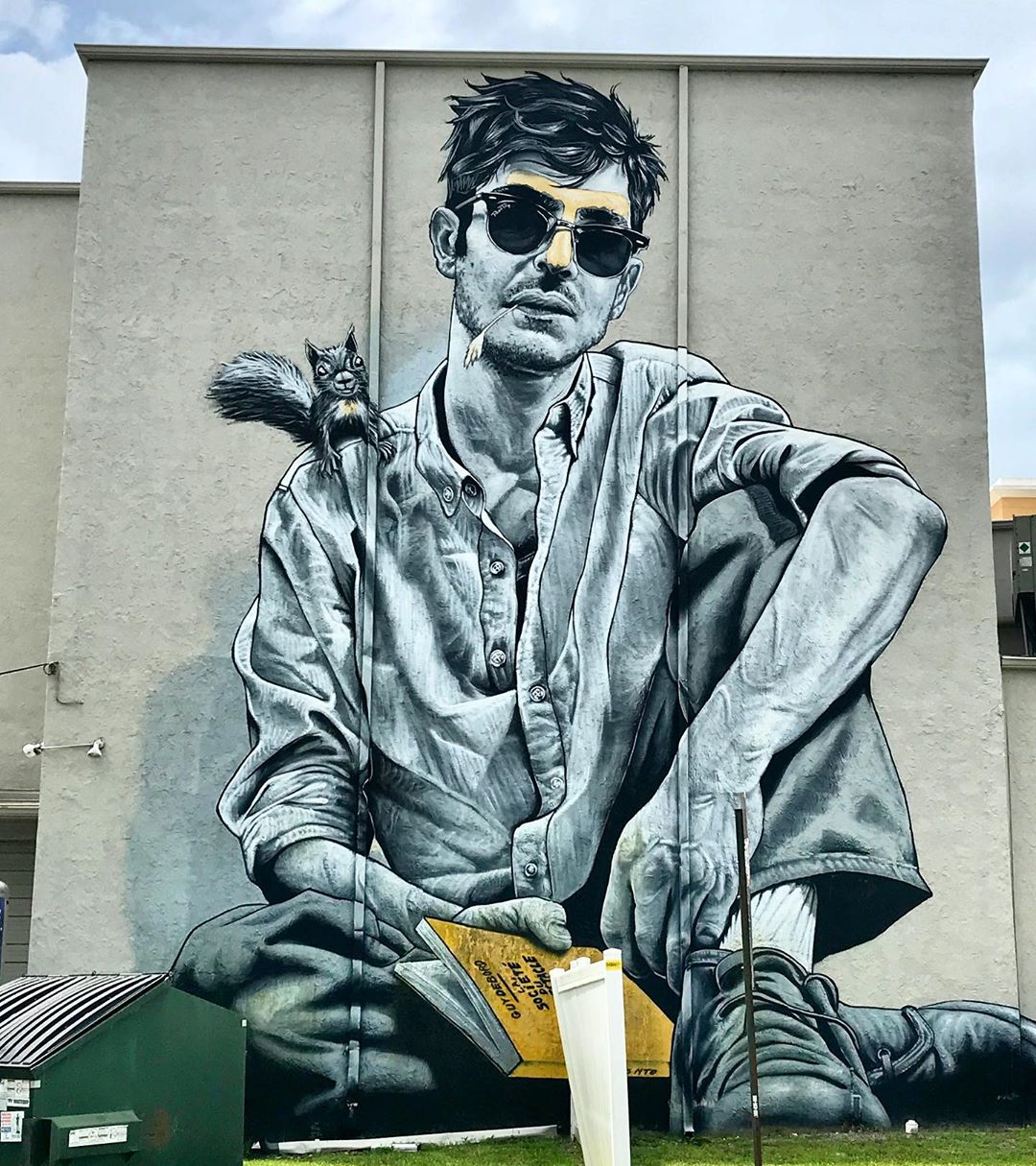 This is another iconic movie character. What is amazing is the level of quality in the painting. Just look at the details and how prominent they look.
21. Ribbit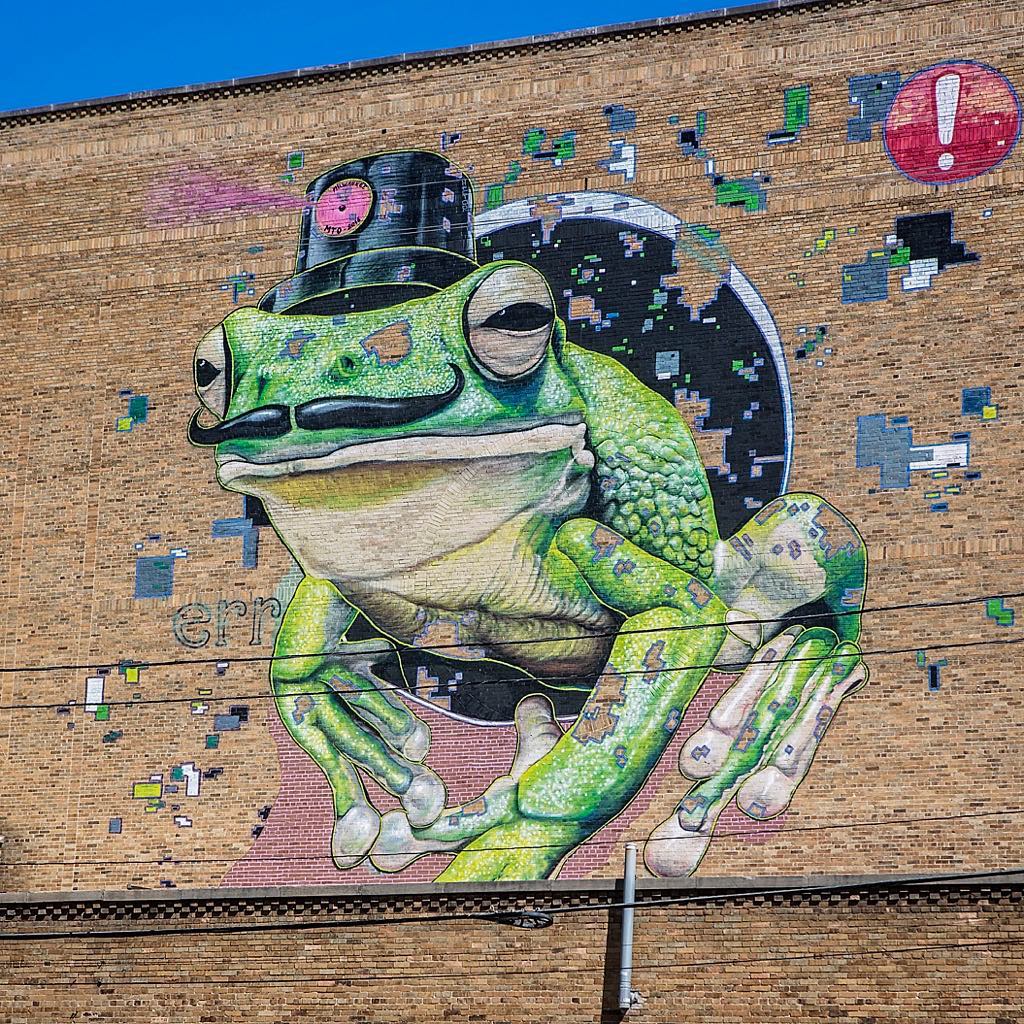 Ribbit is not your ordinary and famous animated cartoon movie. It is a movie about a frog with an identity crisis. The frog embarks on a journey to discover his true self while meeting new faces along the way.
22. Mister Hood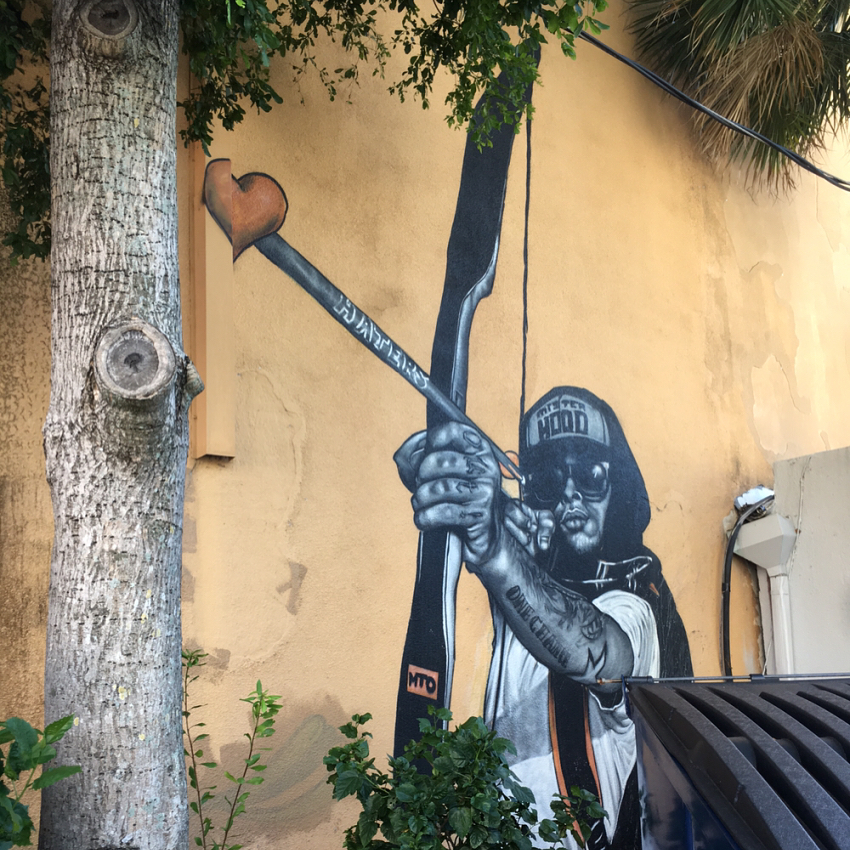 Fans love it when MTO portraits their favorite character in a different form and shape. Robin Hood definitely doesn't look like this, right?
23. MTO Dummies contest 2017 Don Vs Kim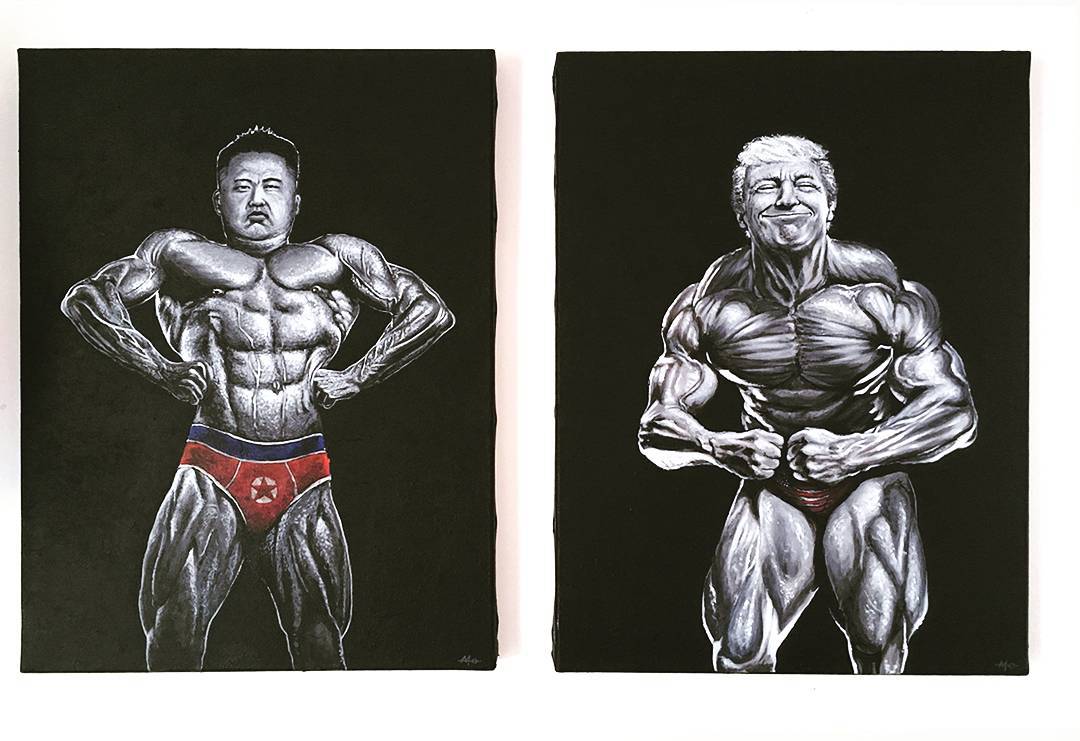 Speaking of political and social graffiti, MTO got into the world of politics with this one. He shows two of the world's dumbest leaders at the time, Donald Trump and Kim Jong-Un.
24. My Name is MO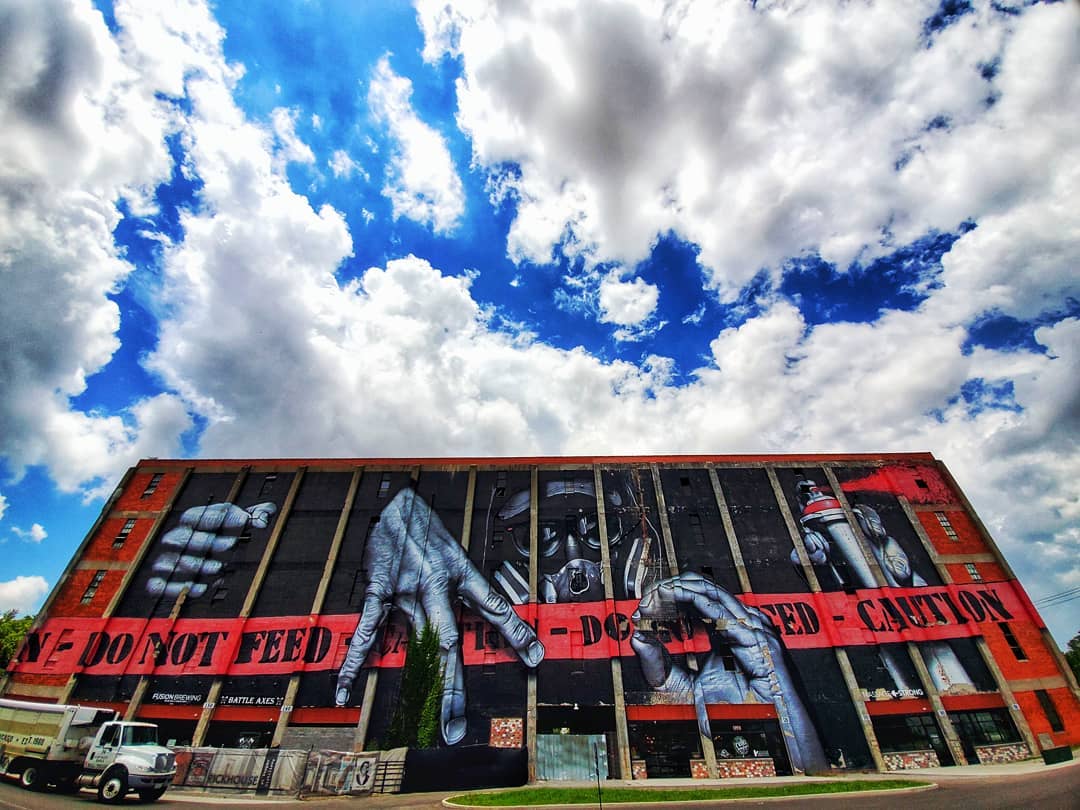 Call it a self-portrait if you like. It represents the artists and his work.
25. The Son is Protagoras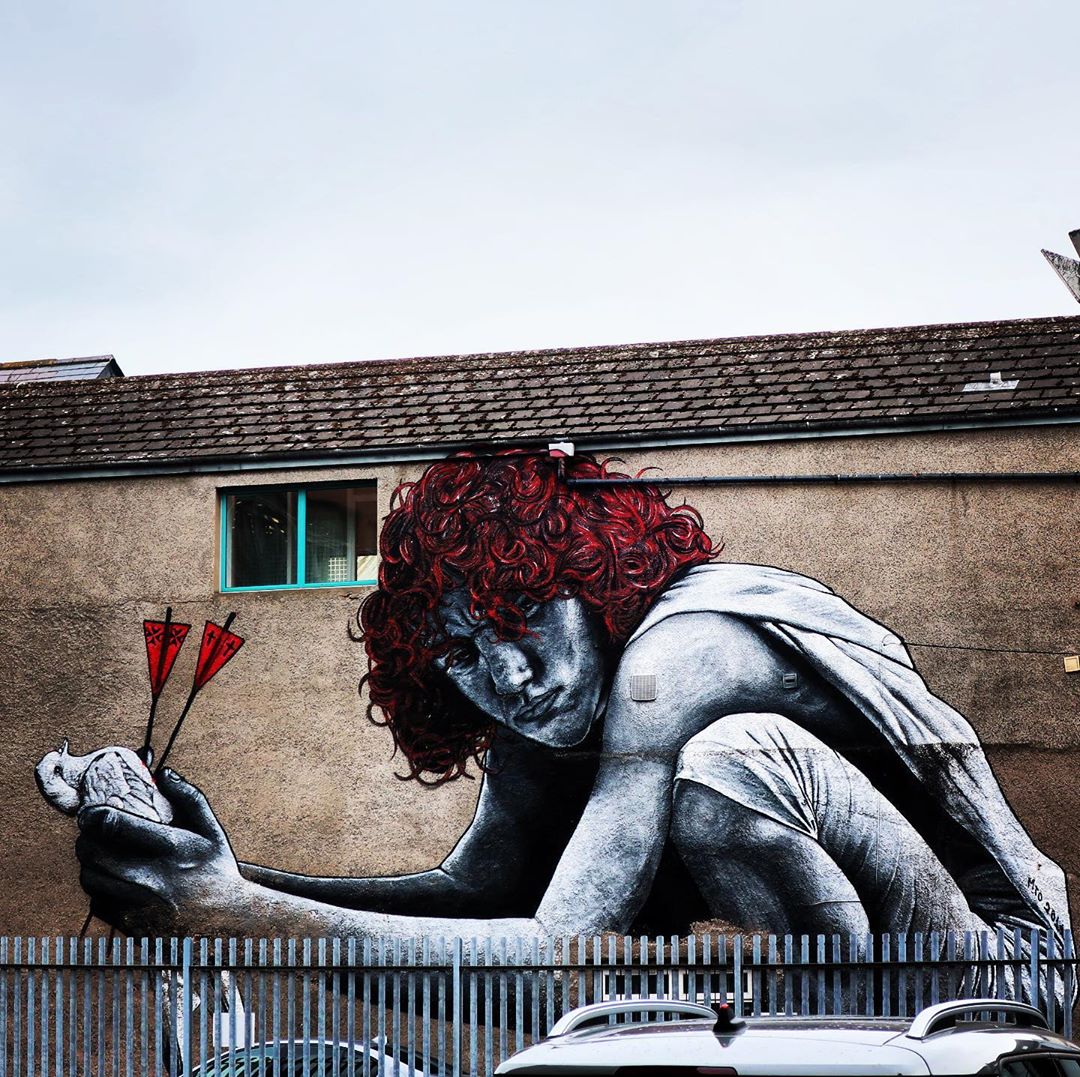 Protagoras was a pre-Socratic Greek philosopher and rhetorical theorist. Plato calls him one of the sophists. And he also credits Protagoras with inventing the role of the professional sophist. According to Protagoras, "the individual human being, rather than a god or an unchanging moral law, is the ultimate source of value".
26. Road Trip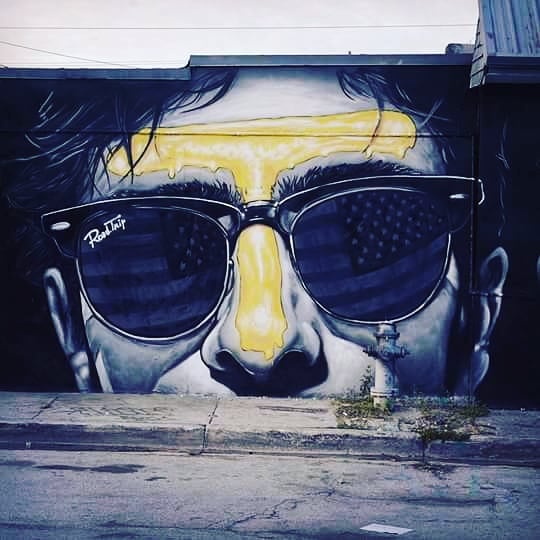 Should we go on a road trip? With this guy driving, you are guaranteed a good time during your adventures.
27. Gasa-gasa in Nola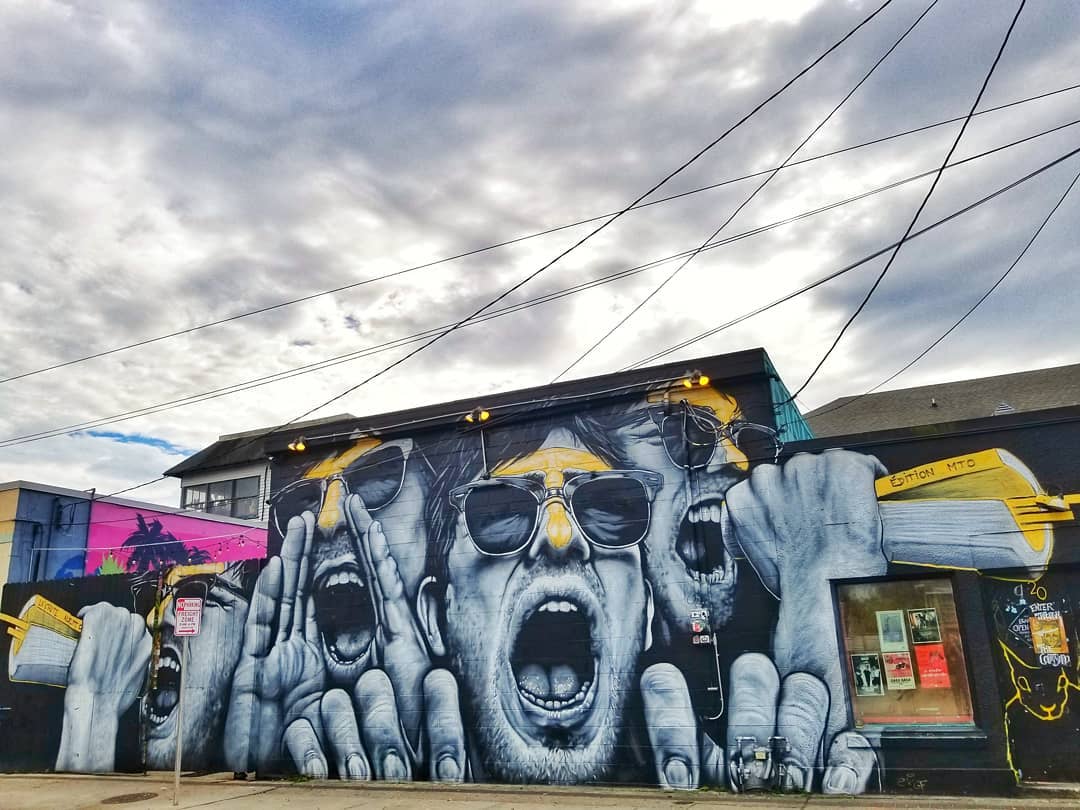 The mural got its name because of the location. It is located in front of the Gasa Gasa club on 4920 Freret Street in New Orleans. He worked on it for a few days. And like his previous pieces, he features a philosophical book, this time, The Fall by Albert Camus.
28. Silvio's House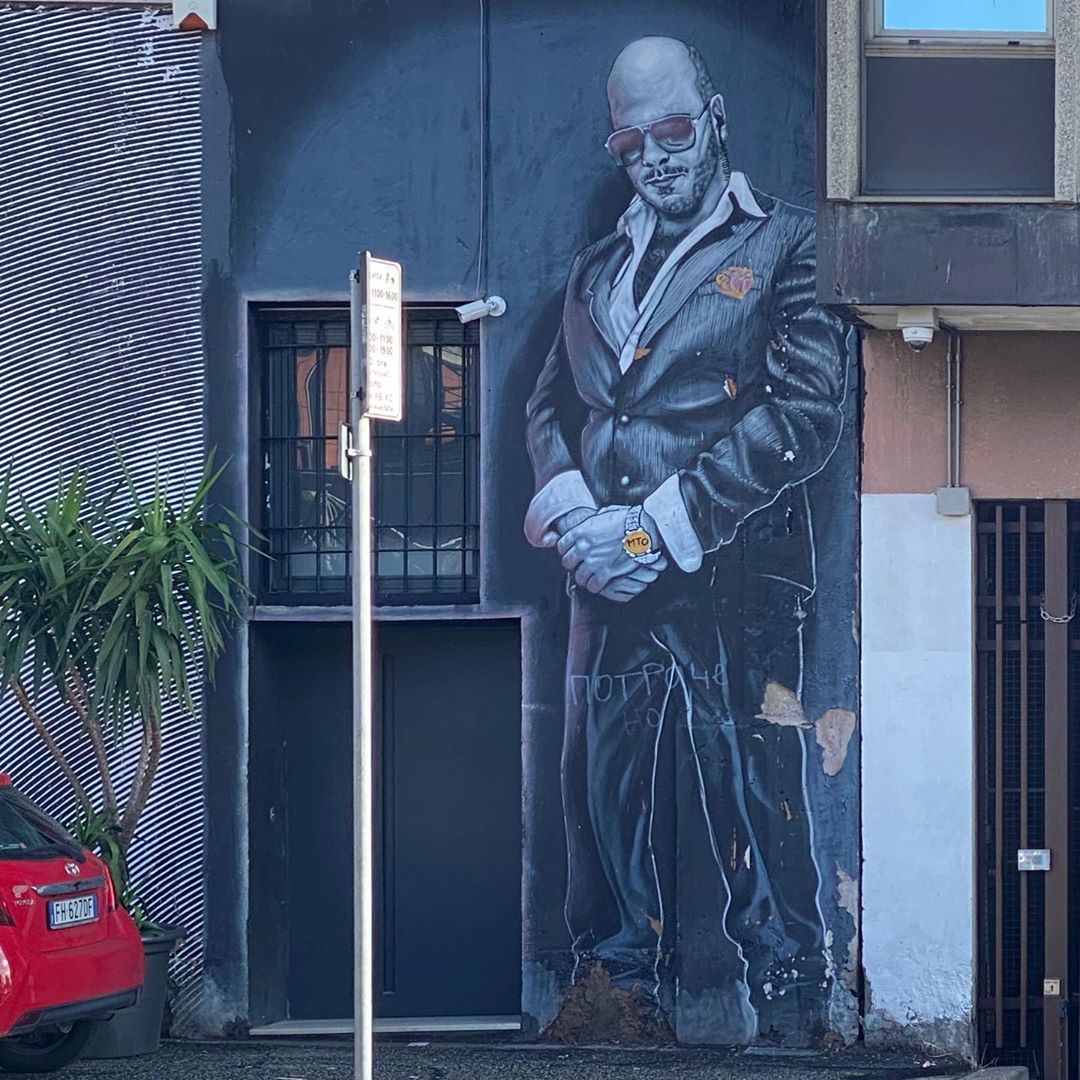 Silvio's house is one of the most famous locations in The Sopranos. To this day, many fans visit the real life location of the house.
29. Sidney Bechet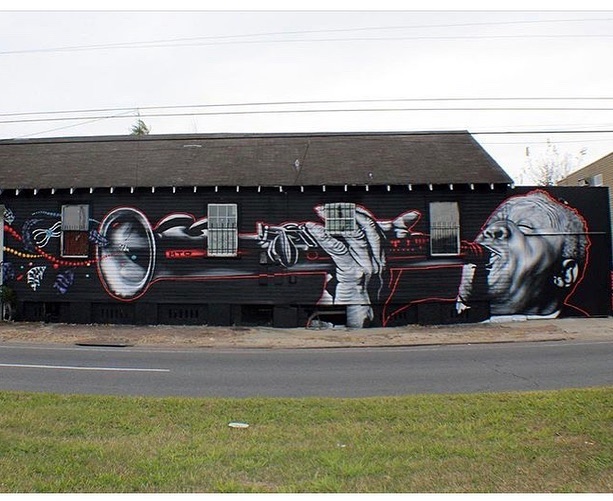 Sidney was an American jazz saxophonist, clarinetist, and composer. He remains one of the first important soloists in jazz. He recorded several months before trumpeter Louis Armstrong came to prominence. Sidney was a great musician, but his erratic temperament hampered his career. He earned wider acclaim in the late 1940s.
30. On lâche rien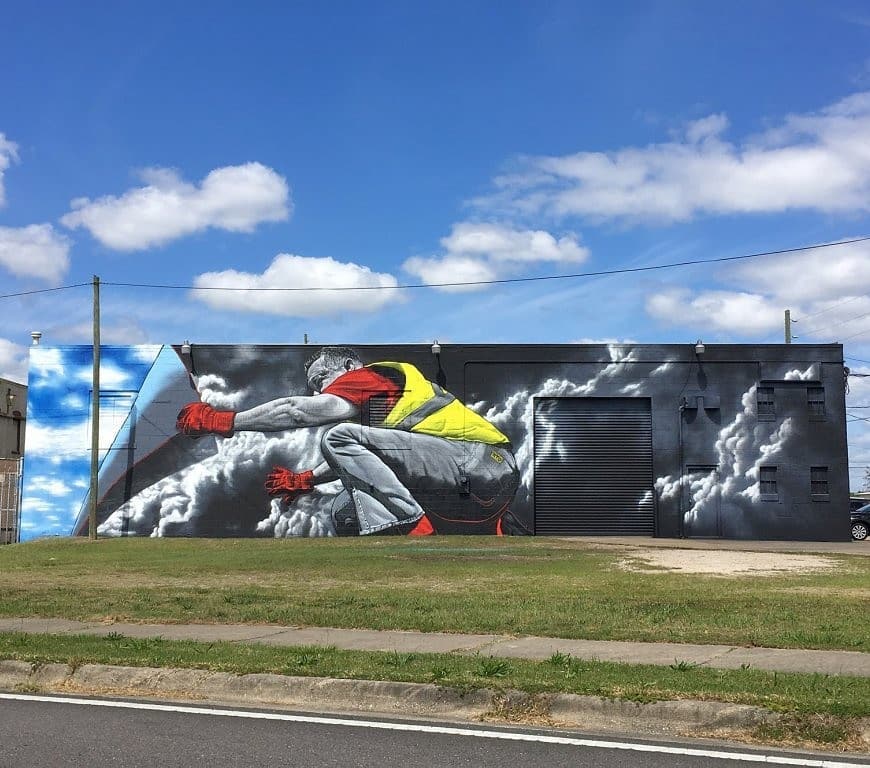 The phrase translates to "we loose nothing", and it is a reference to French rebellion.
31. Here's no such thing a bad publicity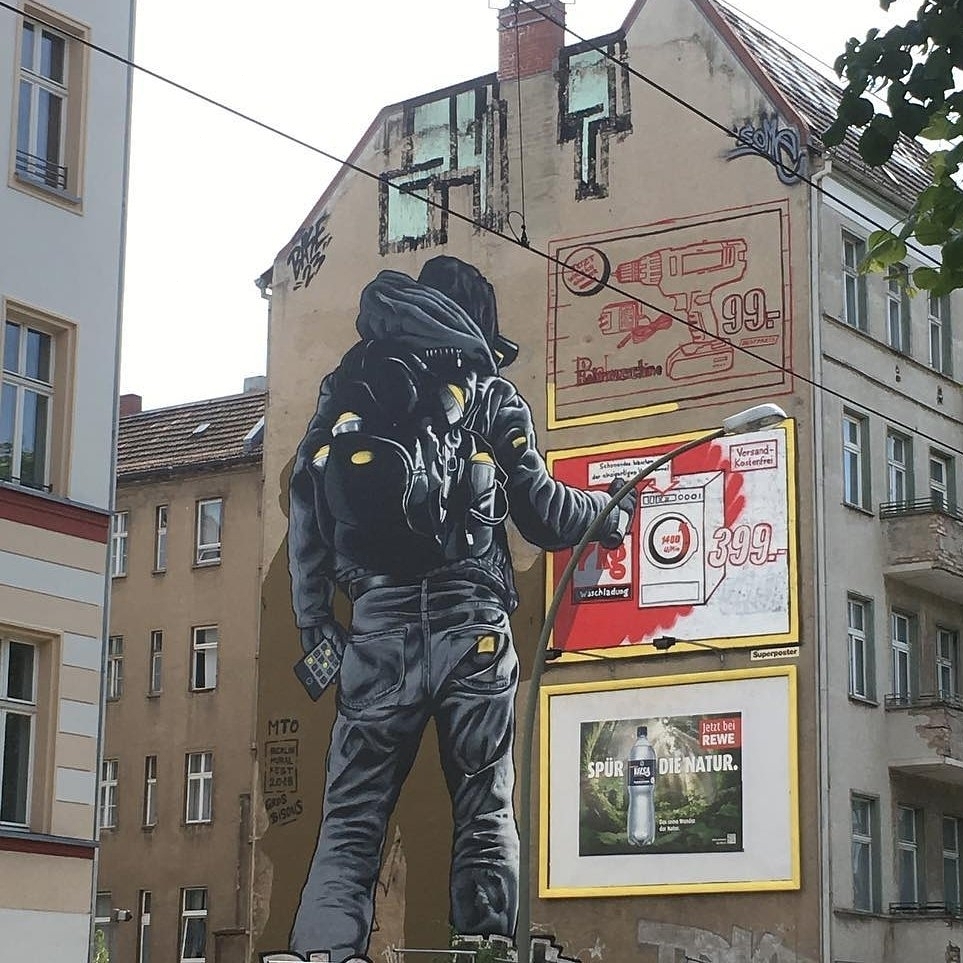 You have probably heard the saying, "there is no such thing as bad publicity". Well, MTO wanted to play a parody on it. He painted a couple of brands to check the reality of the statement.
32. Rest In Bliss Mac Dr. John Rebennack aka The Night Tripper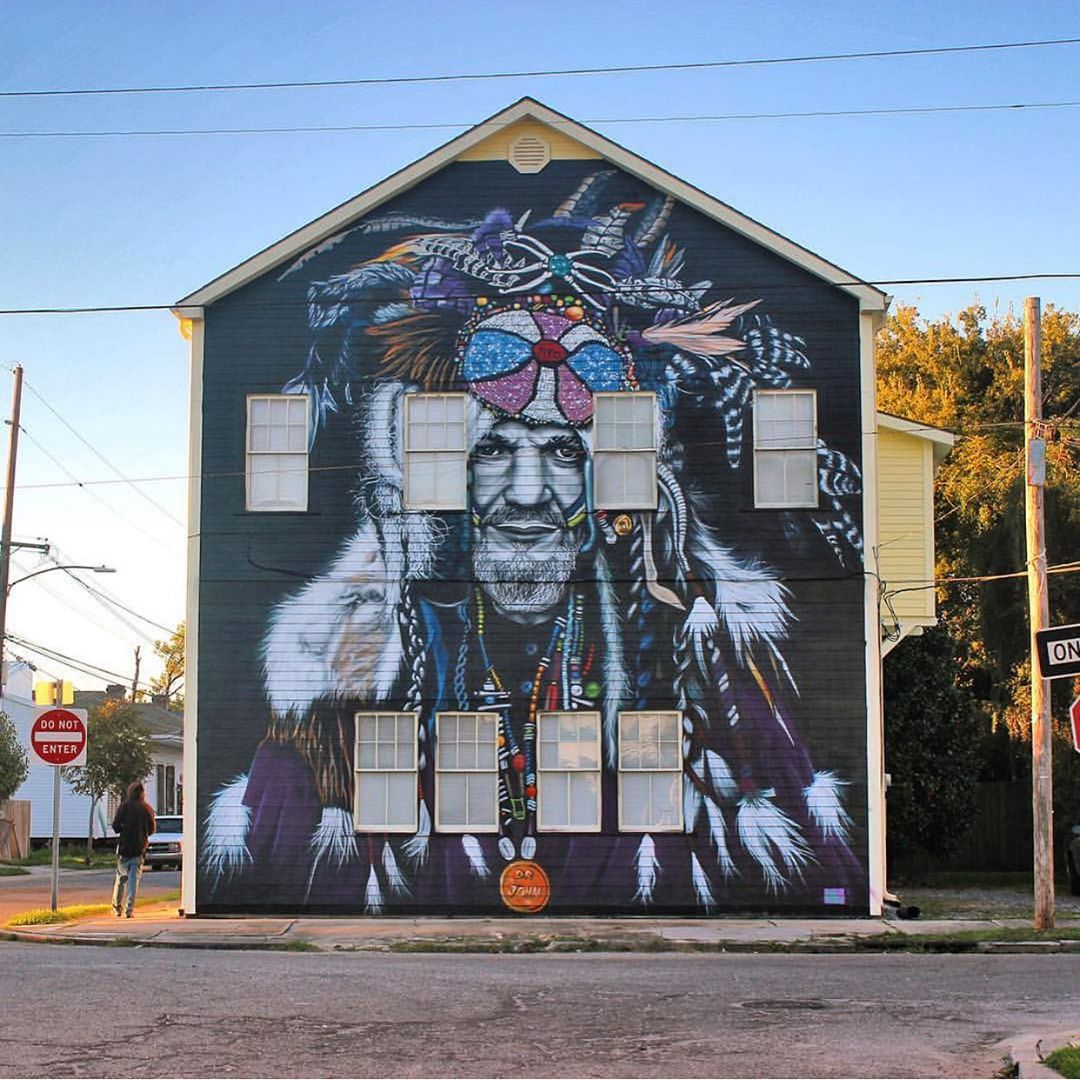 The Night Tripper passed away in 2019, and MTO wanted to pay tribute to him. Better known as Dr. John, he was an American singer and songwriter combining blues, pop, jazz, boogie woogie, funk, and rock and roll. He was active as a session musician from the late 1950s until his eventual death.
The Night Tripper performed a lively and theatrical stage show inspired by voodoo ceremonies, Mardi Gras costumes, and medicine shows.
33. Desperate attempt to get noticed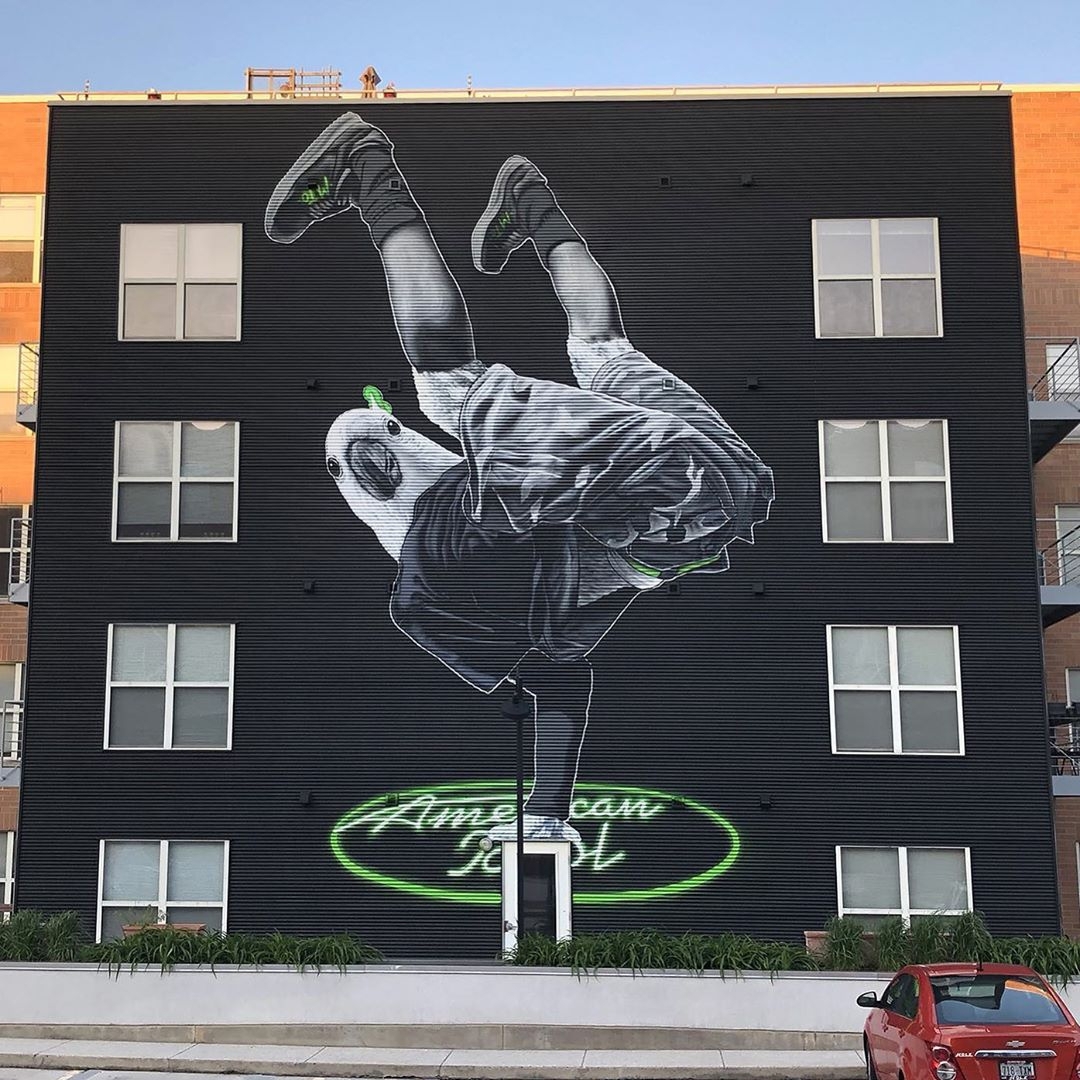 This is a reference to the famous American show, American Idol. You can see by the title and the graffiti art what MTO thought of the show.
34. Oddly Satisfying 2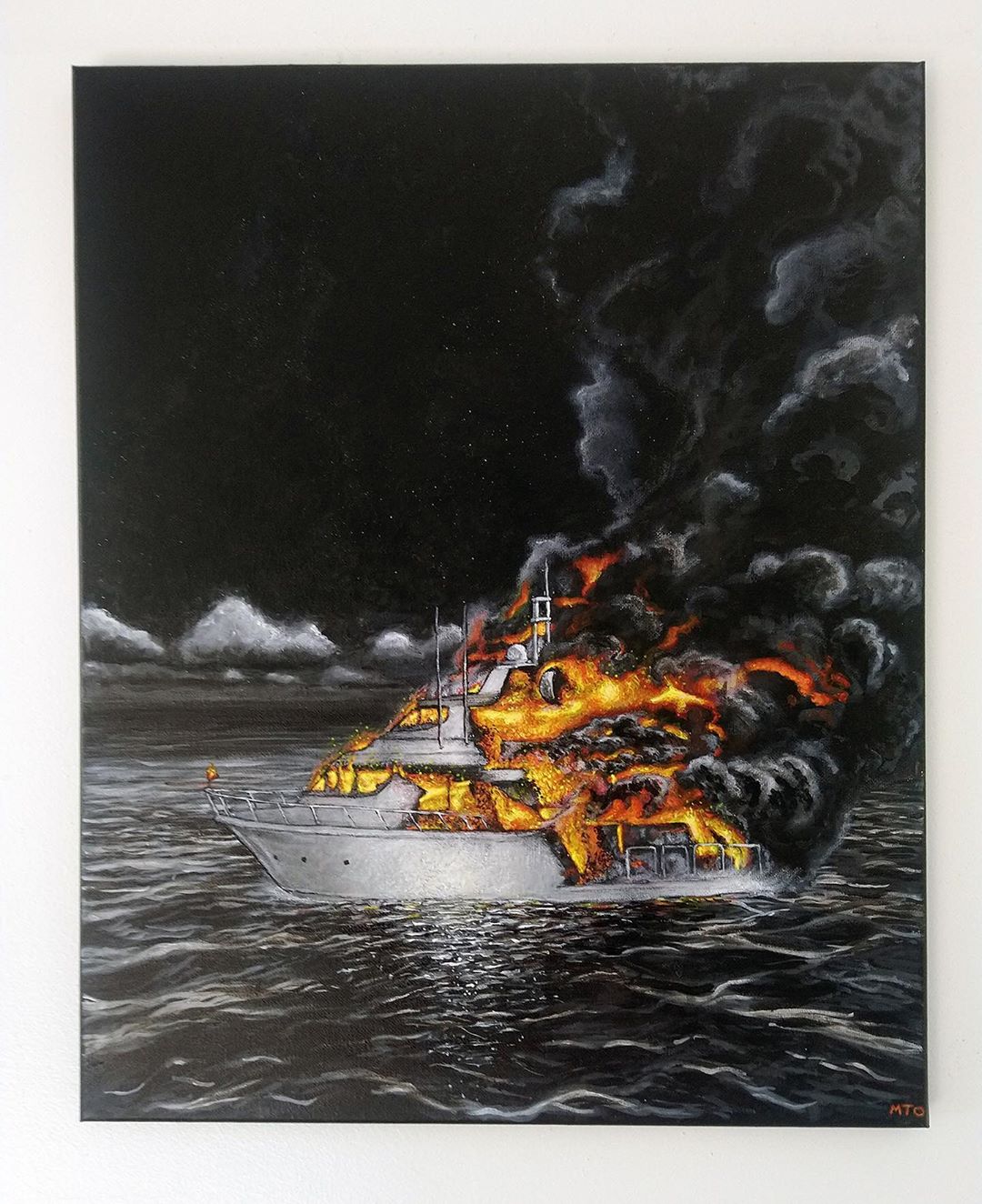 Let's finish off with a picture that shows MTO's thoughts about climate change and the environment. Hopefully you loved some of his art.