Born in 1987 as Alexandre Farto, Vhils is a Portuguese graffiti and street artist. Born in Portugal, he studied at the Byam Shaw School of Art in London. He works and lives in both London and Lisbon.
Vhils gained prominence when his work of a face carved into a wall appeared alongside a picture by street artist Banksy at the Cans Festival in London in 2008. The photo of him creating the artwork appeared on the front page of The Times.
He was then given space to work and show off his artwork by Banksy's agent, Steve Lazarides.
Alexandre grew up in Seixal, an industrialized suburb across the river from Lisbon, the capital of Portugal. He was influenced by the transformation brought on by the intensive urban development the country underwent in the 1980s and 1990s.
Since then, he has taken to several places of the world, trying to reveal the stories inside the walls. So fa, he has presented his work in more than 30 countries around the world in both solo and group exhibitions.
Vhils is famous for his groundbreaking bas-relief carving technique. It is the basis of the Scratching the Surface project. This project was first presented at the VSP group exhibition in Lisbon in 2007 and then at the Cans Festival in London in 2008.
Many critics praise it as one of the most compelling approaches to art created in the streets in the past decade.
1. Visual Street Performance 2007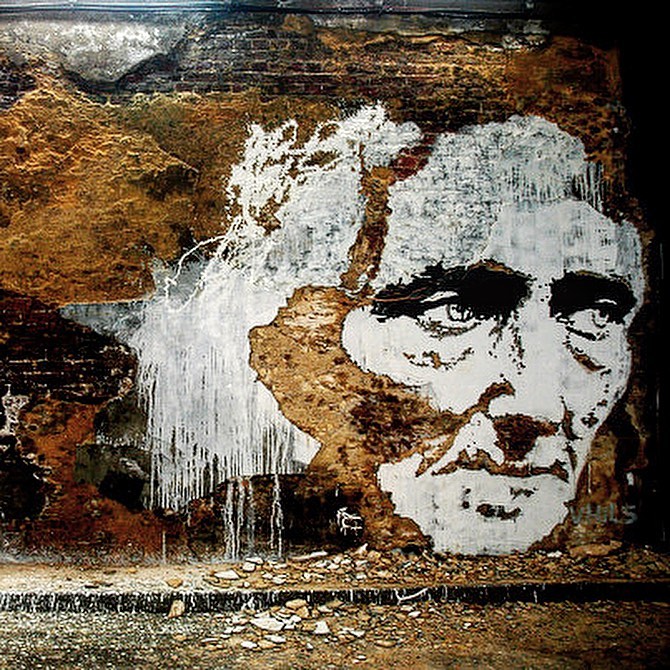 Let's start with a classic Vhils street art. As we said before, he scratches the surface of the walls, revealing what is beneath. And that is where you find his characters, looking like ordinary people.
2. Torres Vedras, Portugal 2009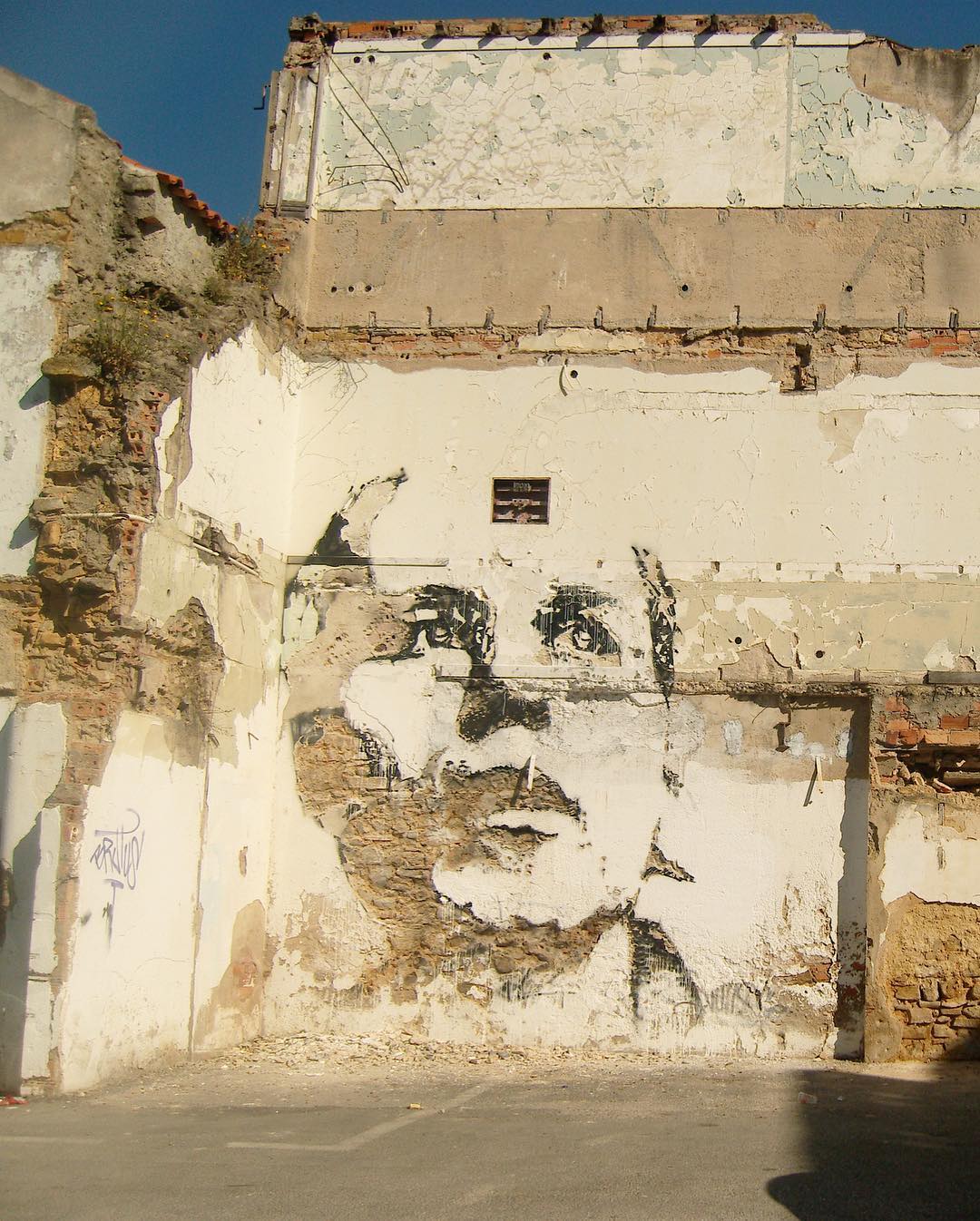 Torres Vedras is a municipality in the Portuguese district of Lisbon. It is approximately 40km north of the capital, and has a population of nearly 80,000 citizens. It is a strong agricultural region linked with vineyards and intense commercial and industrial life.
3. Grottaglie, Italy 2009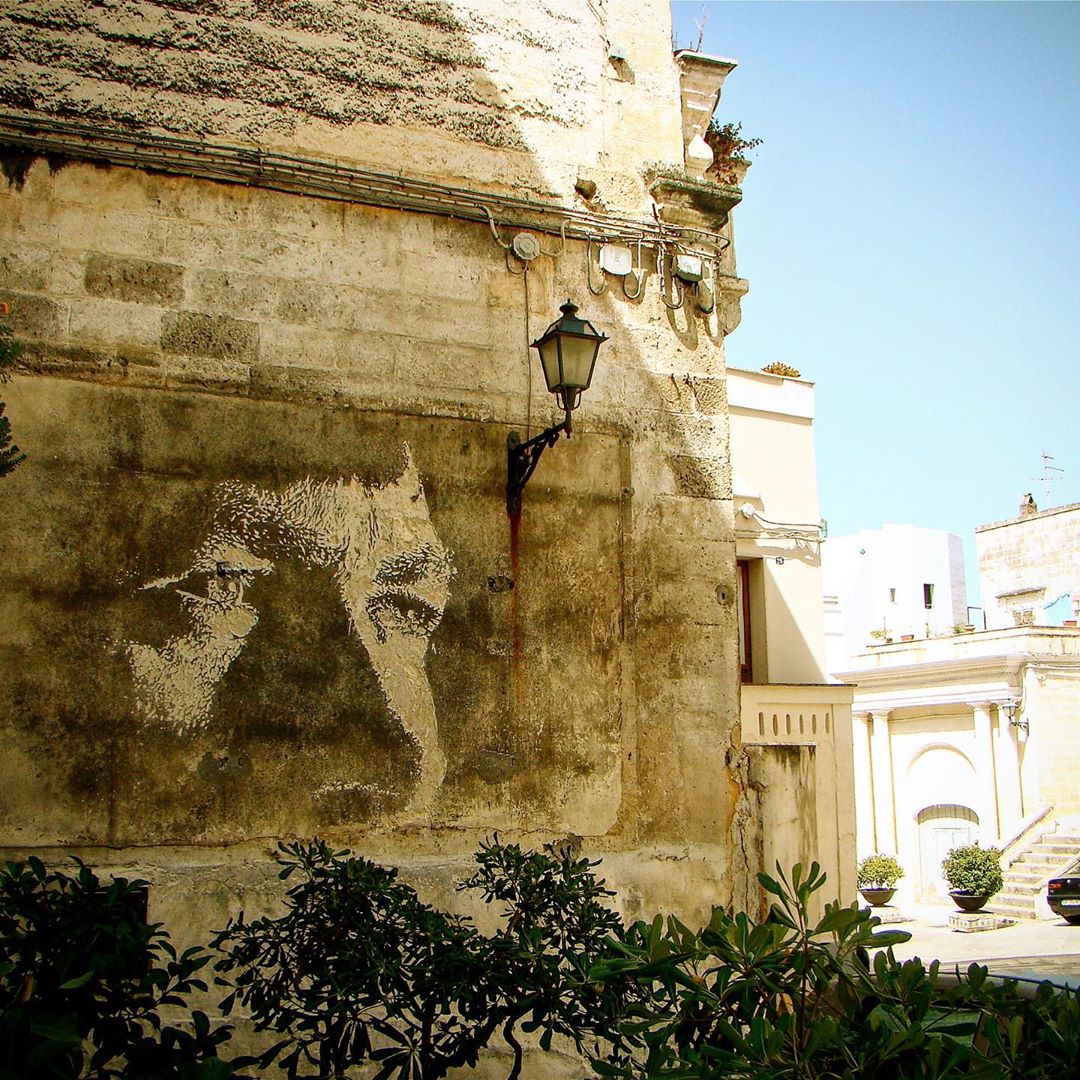 This small town in Italy and commune in the province of Taranto, Apulia has few similarities with Portugal. For one, the town is famous for its ceramics shops and industry.
4. Los Angeles 2011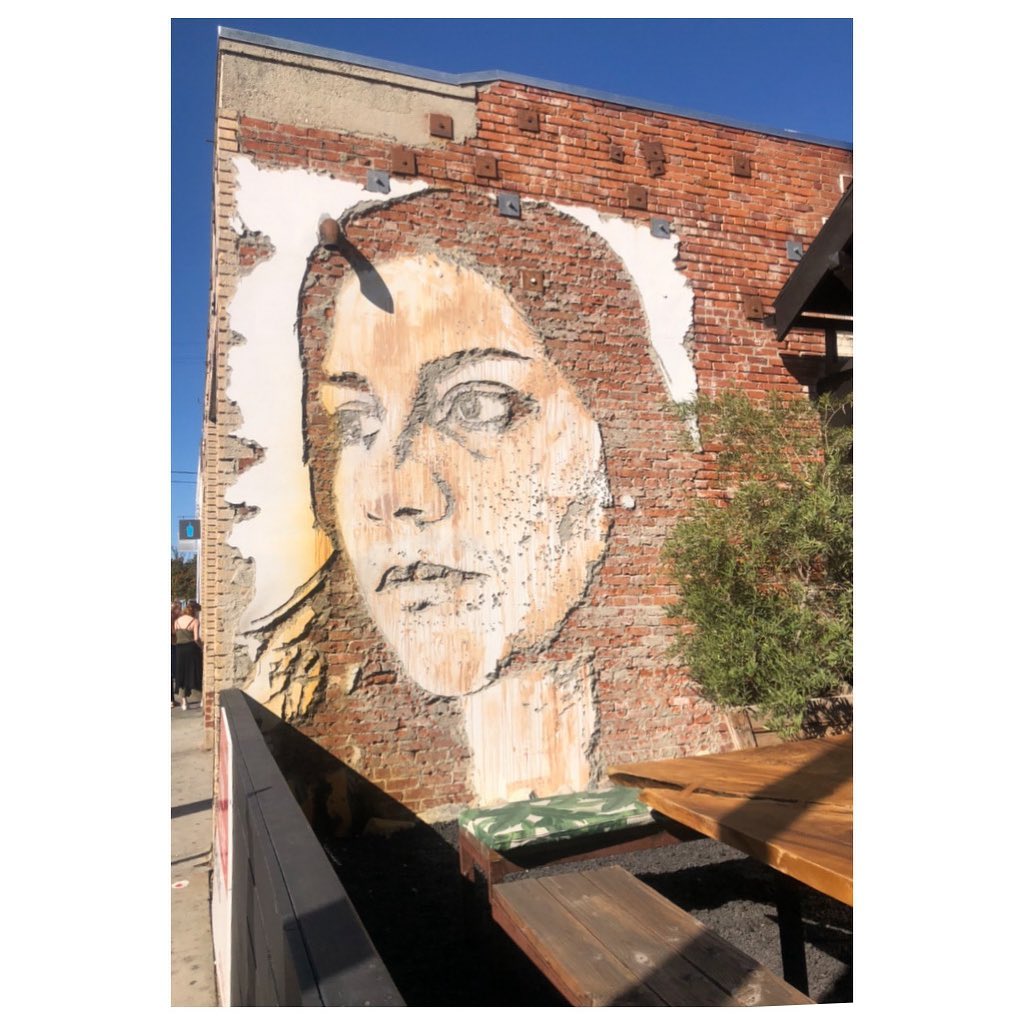 We said before that Farto has traveled to more 30 countries. And in every country he travels, he finds a wall he can turn into an artwork. It is amazing to see a graffiti like this one in one of the more glamorous cities in the US, Los Angeles.
5. Brazil 2011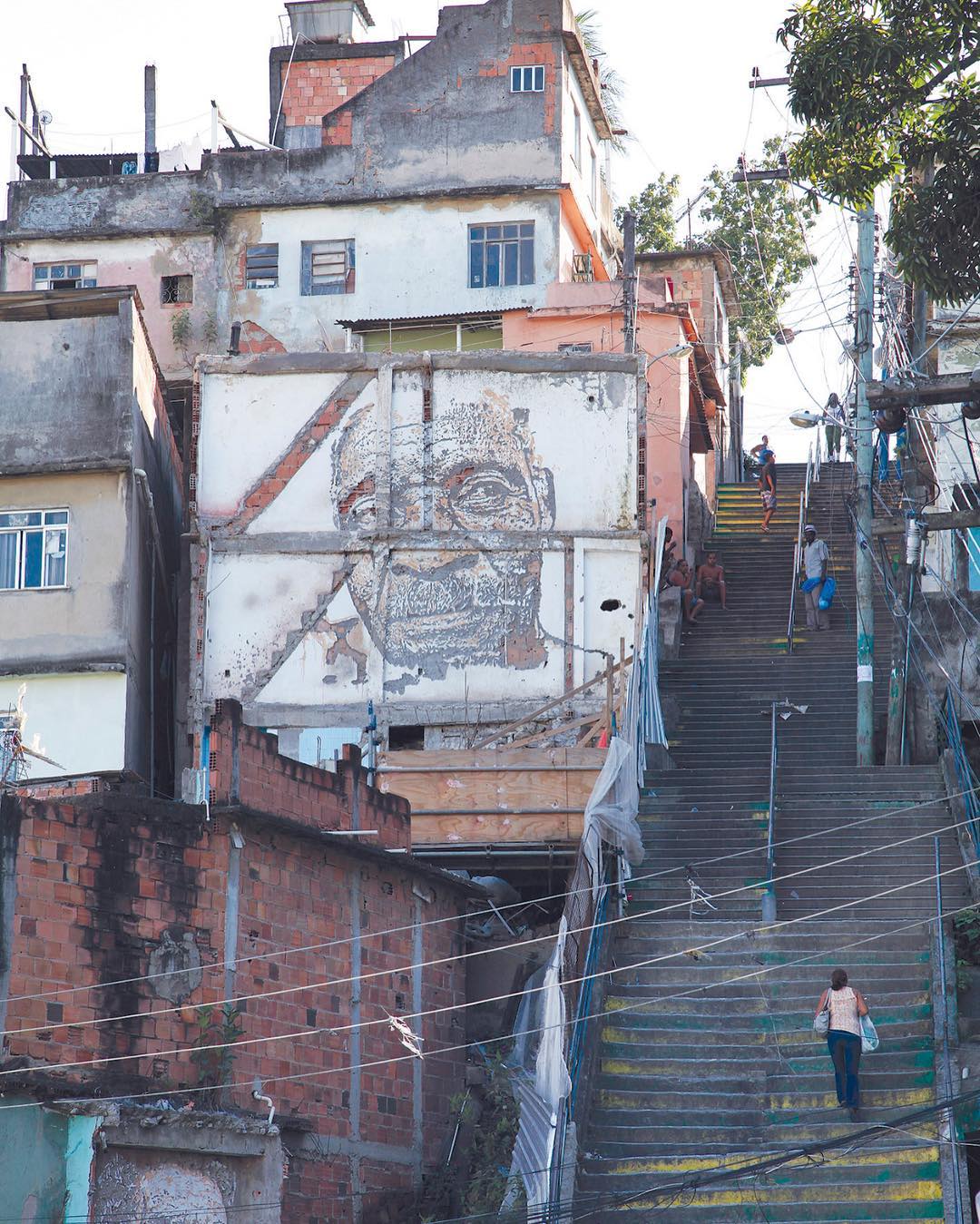 The streets of Brazil are perfect place for murals and graffiti. They are an ideal urban spot for showcasing your art. With its rural population and urban atmosphere, Brazil gives an ideal contrast for art.
6. Visceral Solo Exhibition Shanghai 2012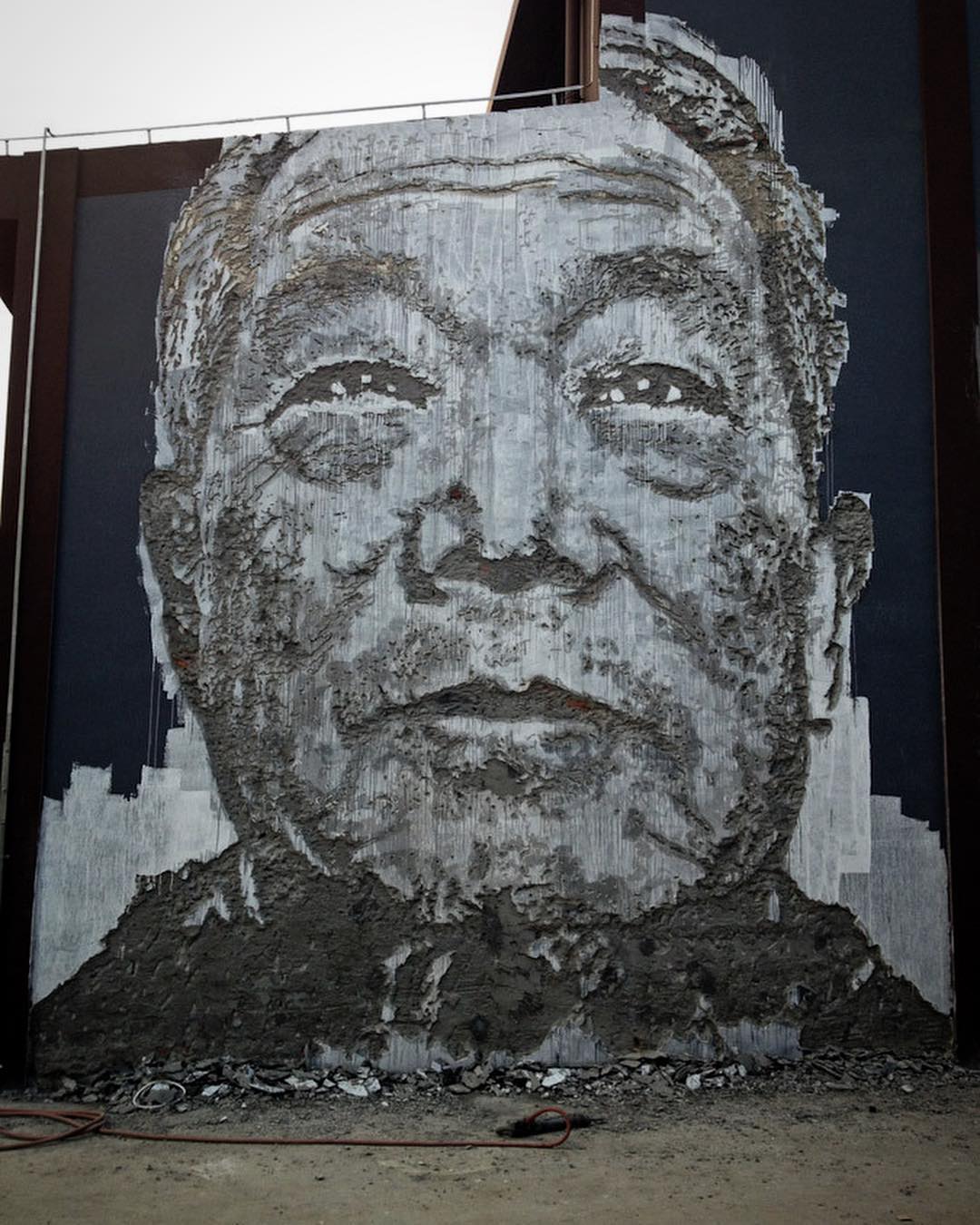 Many of the characters in his graffiti art are not famous for the broad public. One thing that Vhils does is try to find a local hero and make him famous.
7. Portrait of Elias Aparecido Dias 2012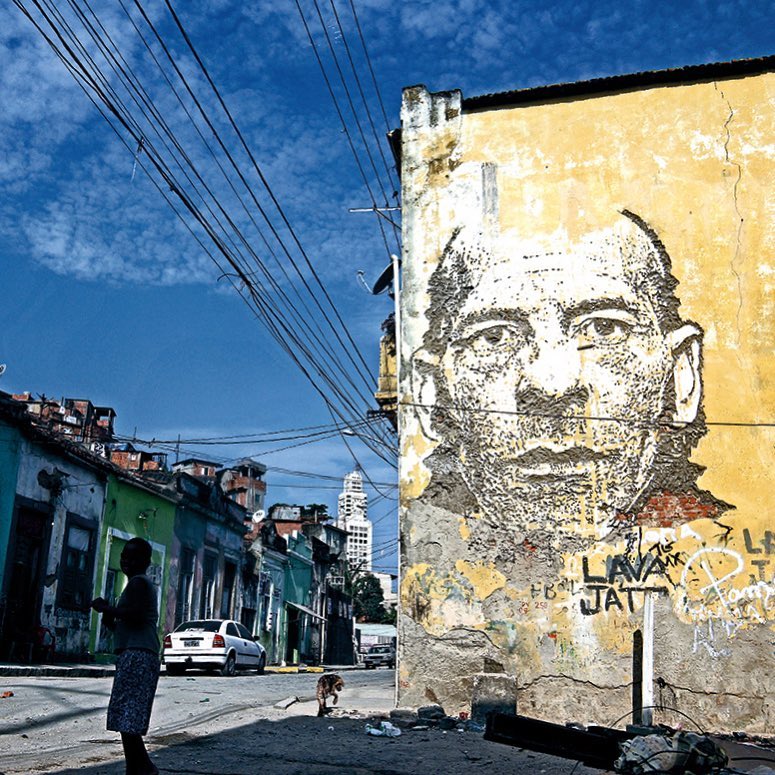 This painting is also in Brazil, and it shows a Brazilian important person. Just look at the environment, pure poverty.
8 Lisbon 2012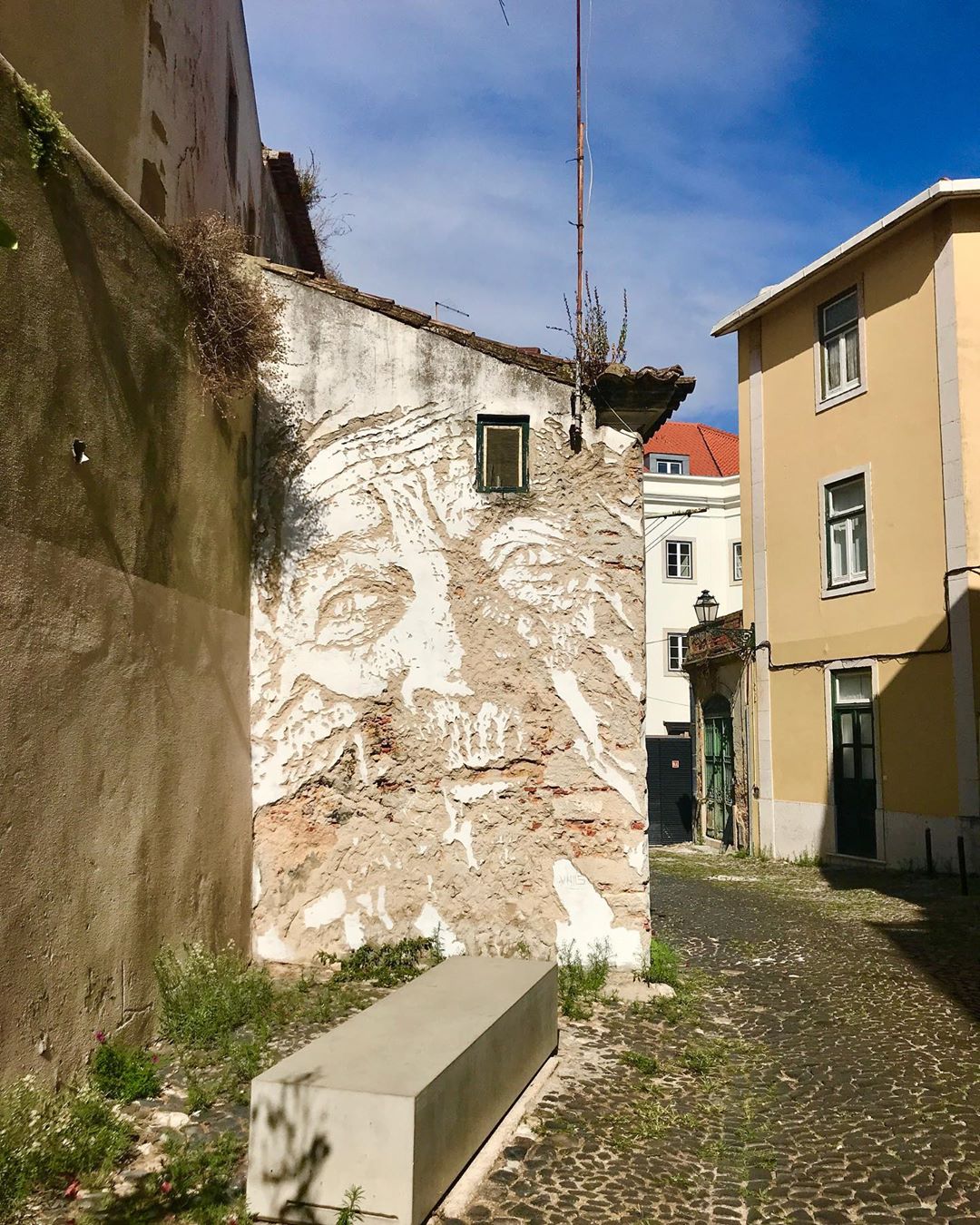 Lisbon is one of the more artistic cities in the world. The city of Lisbon is paved with tiles, urban areas, and everything else an artist needs to present his work.
9. Sidney 2013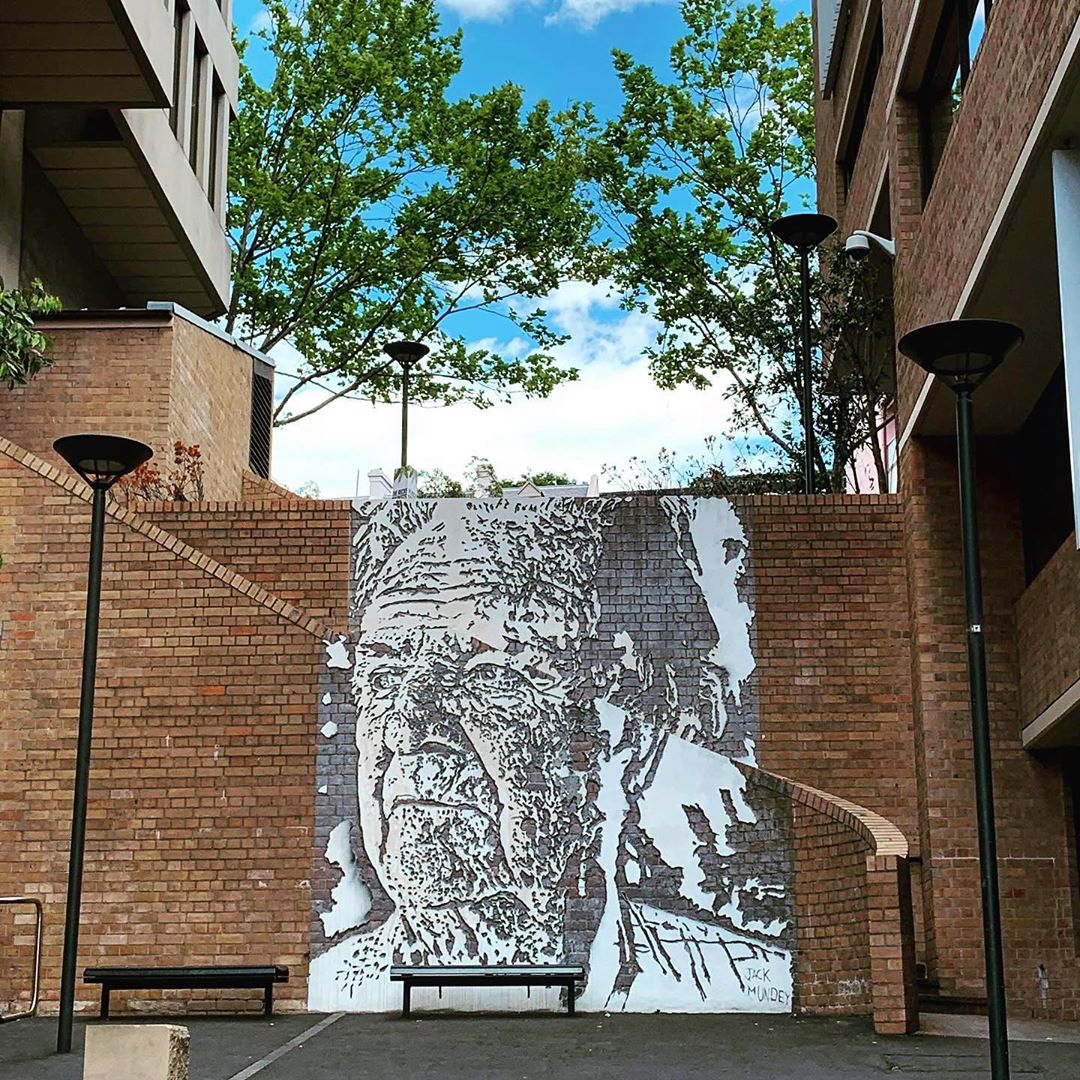 It just amazing to think that this painting is set on two different walls, and it looks like a single one. That is the power and magic of Vhils. It blends perfectly.
10. Made in Oaxaca 2013 Mexico
The city of Oaxaca is the capital and largest city of the eponymous Mexican state Oaxaca. It is the municipal seat for the surrounding Municipality. As far as crime goes, it is one of the safest states in Mexico. It retains a friendly and small-town vibe.
11. Lodz Poland 20014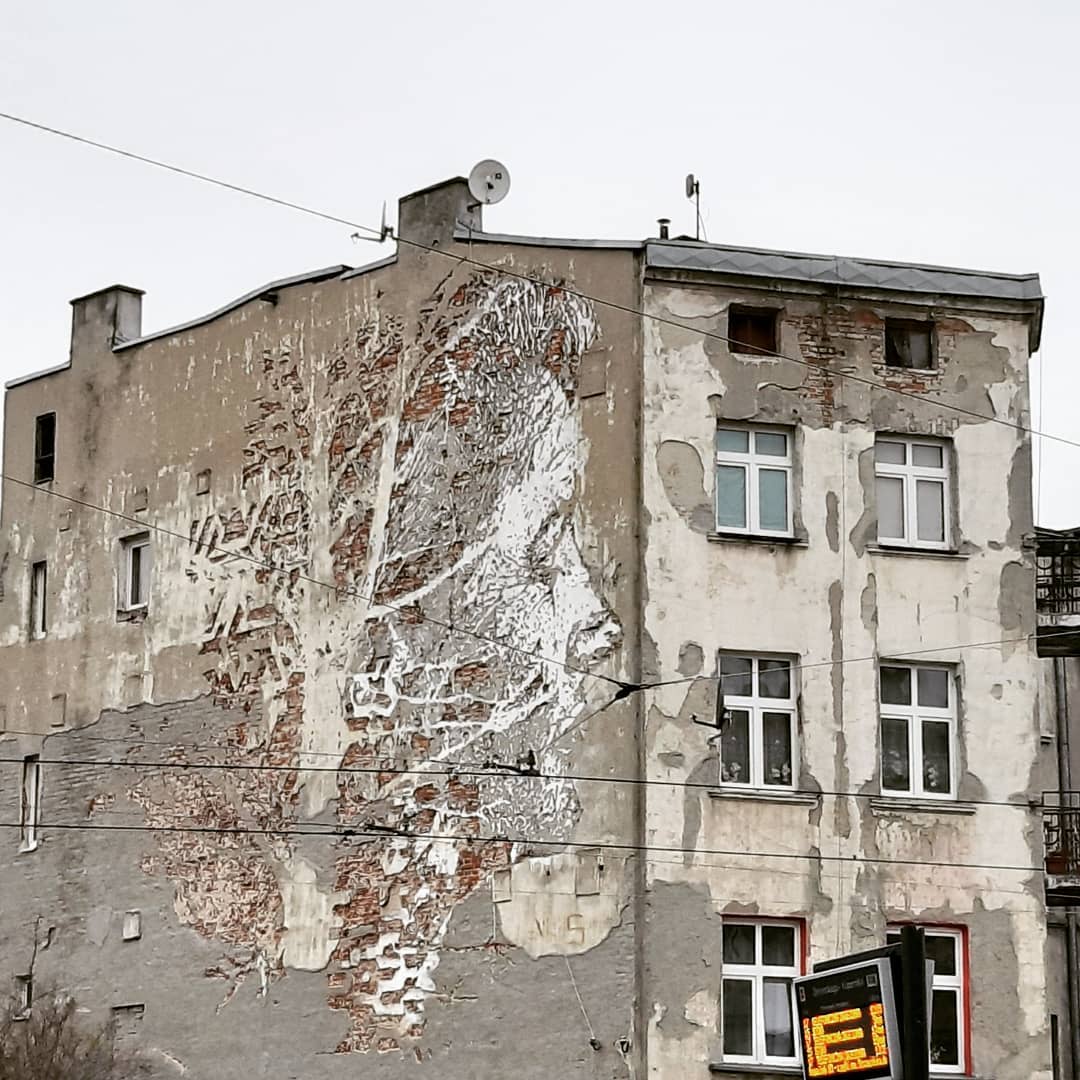 By now you notice that Vhils has a thing for small and relatively unknown towns. This one, for example, is located in central Poland. It is a former textile-manufacturing hub. The city's Central Museum of Textiles displays machinery, fabrics, and handicrafts from the 19th century.
The city's main factory is now a lively culture and arts center.
12. Lisbon 2014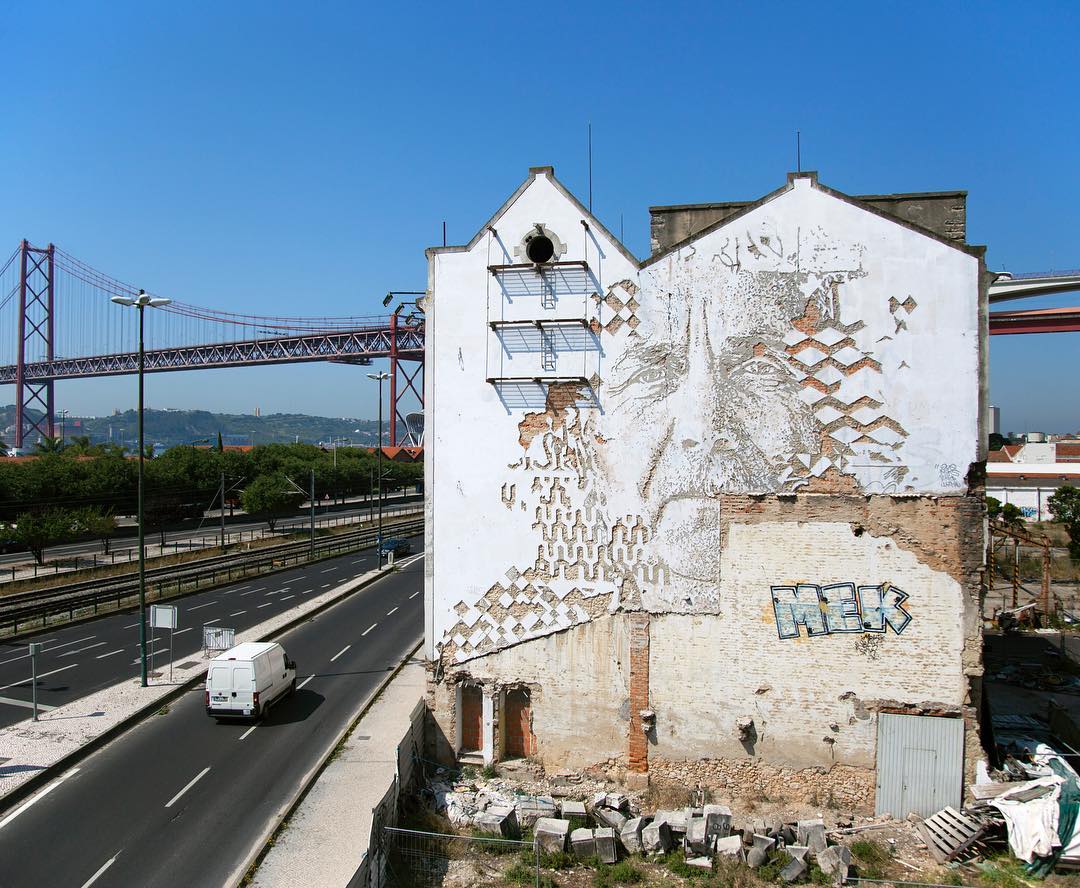 Vhils loves the industrial part of Lisbon. You can rarely find his artwork in the main part of the city. This one, for example, is about 20km from the central part of the city.
13. Calçada tribute piece to the late fado diva Amália Rodrigues 2015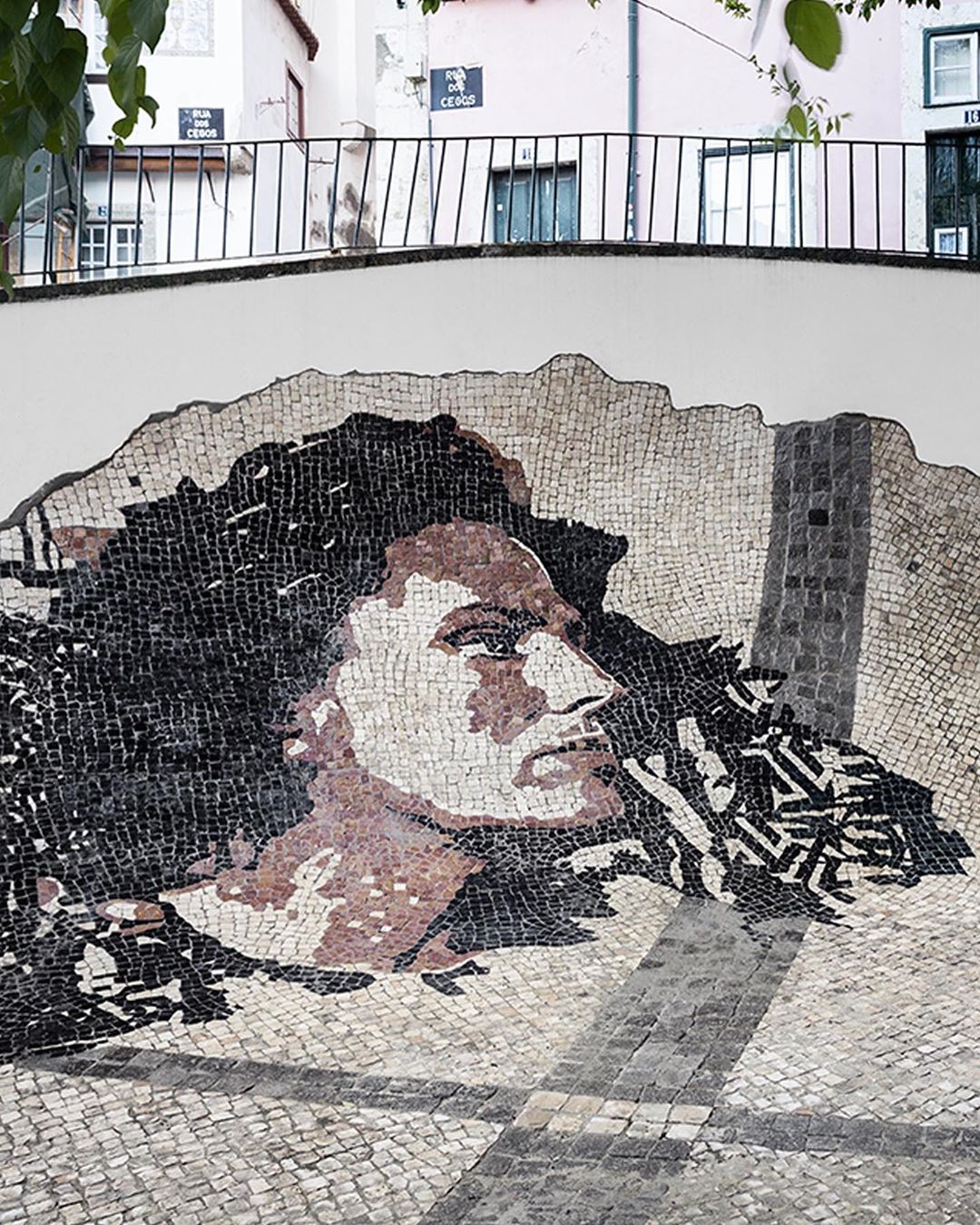 Amalia Rodrigues was a Portuguese fadista and actress. She was famous as the "Rainha do Fado". Rodrigues was instrumental in popularizing fado music worldwide. Throughout her career, she traveled internationally to sing and showcase fado music. The late diva died in 1999 at the age of 79 years.
14. Loures, Portugal 2015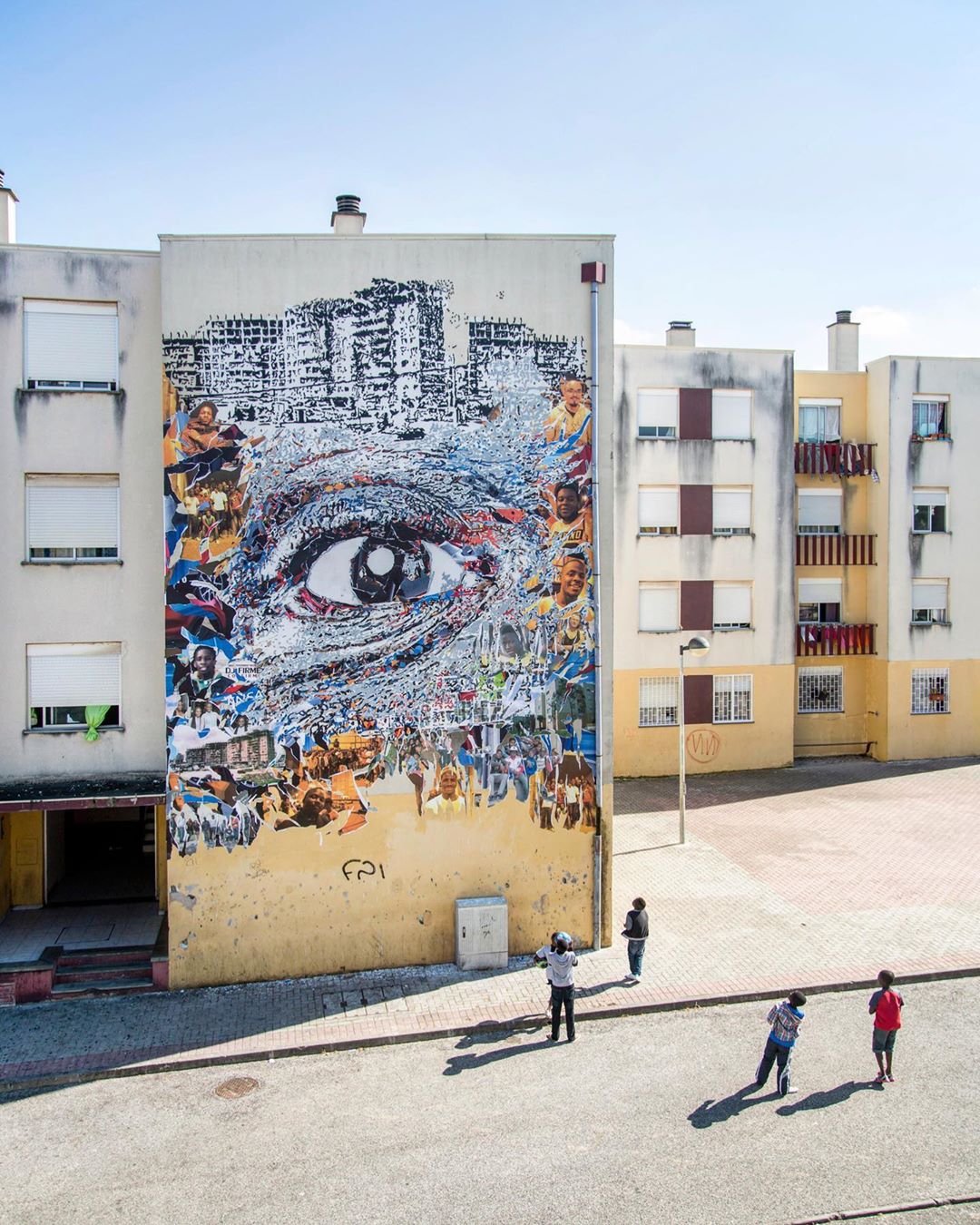 Loures is another small city in Portugal close to Lisbon. It is just 13km north of Lisbon. The city was created in July 1886 by a royal decree. Nowadays, it has a population of close to 200,000.
15. The Mills Hong King 2015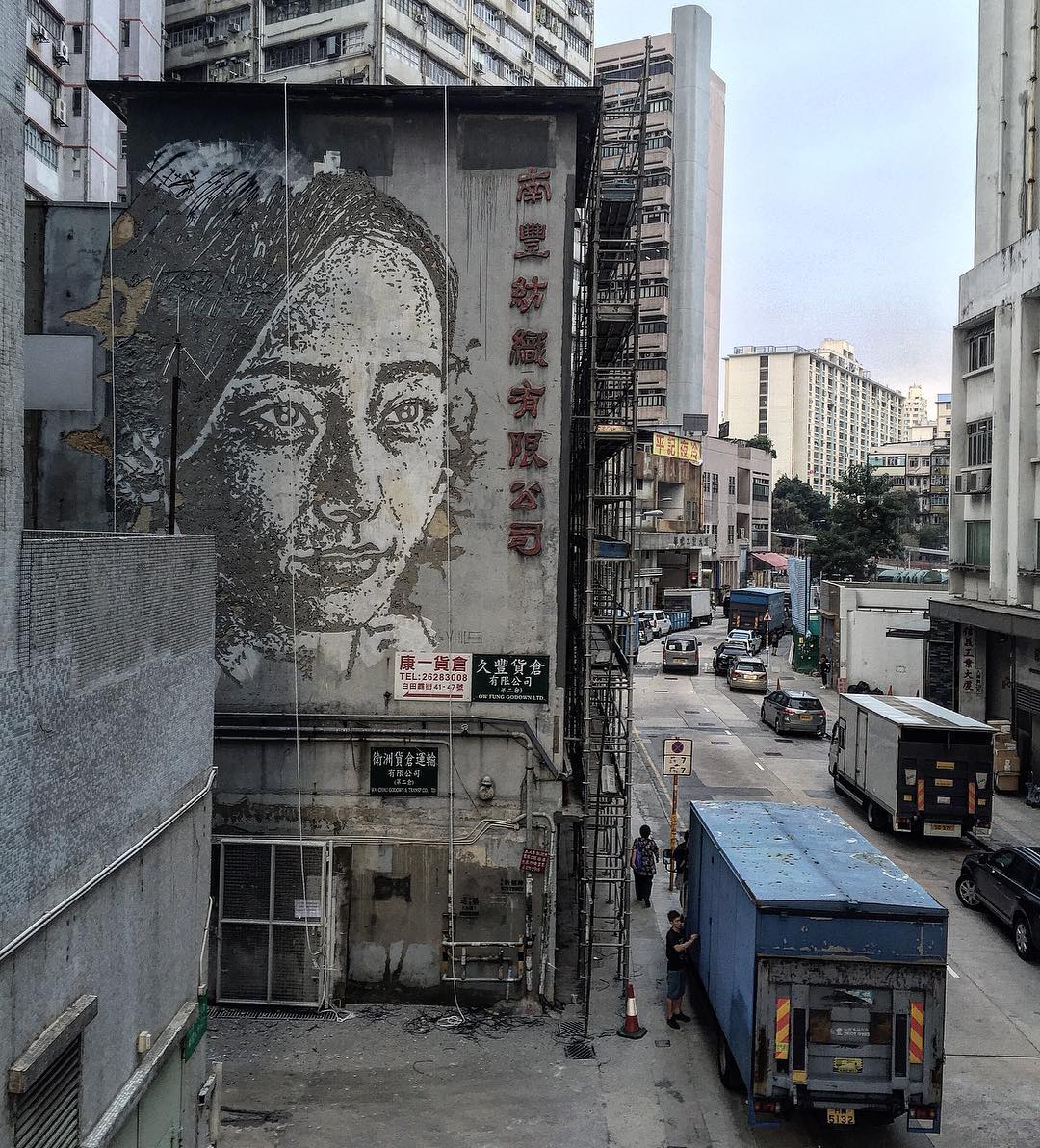 The Mills is a landmark revitalization project from Nan Fung Group completed in 2018. The vision and history of the project is purely a Hong Kong story. The Mills witnessed the manufacturing heyday in the 1960s and now carries the legacy with a future of applied creativity and innovation.
16. Portrait of Andreas Mogensen, 2015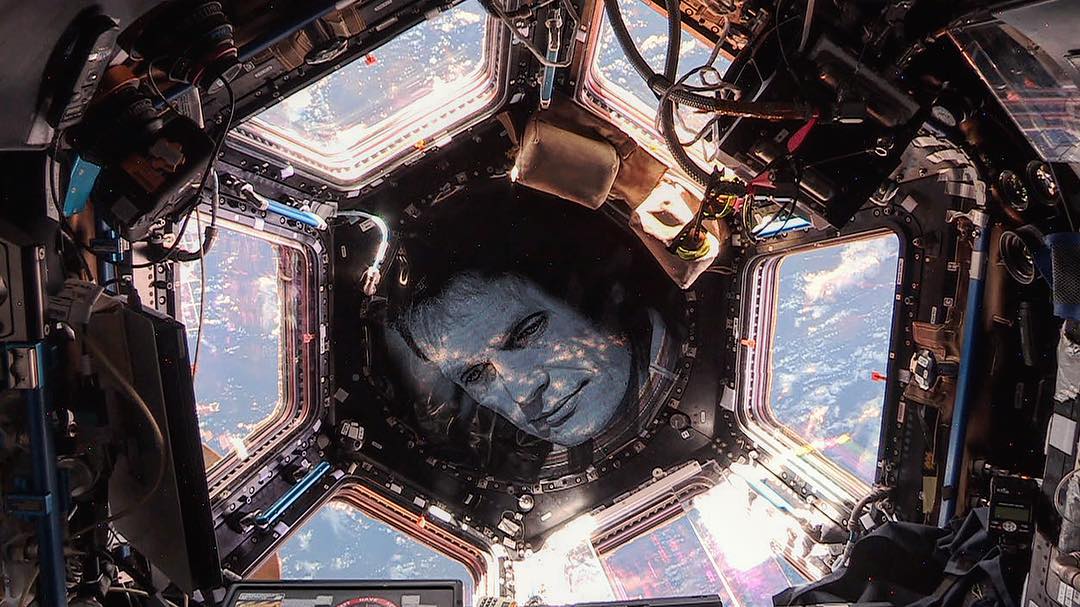 If you think Vhils paints only Portuguese people, think again. This is a portrait of the Danish engineer and astronaut, the first Dane to fly in space. He was part of the IRISS program.
17. Matter Series 1 2016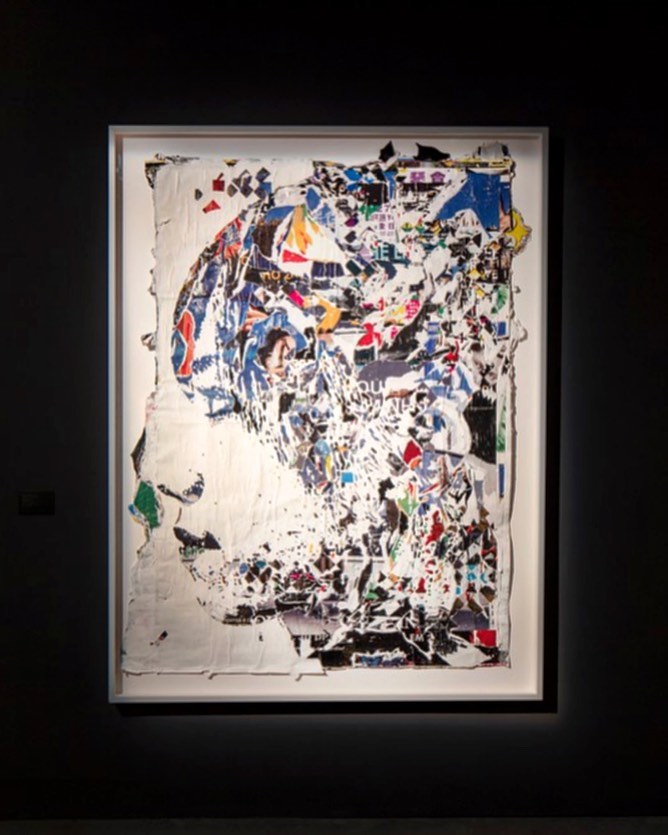 The Matter Series is a series of street portraits, but made in smaller size. They are also one of the few portraits Vhils makes with a touch of color.
18. Shanghai 2016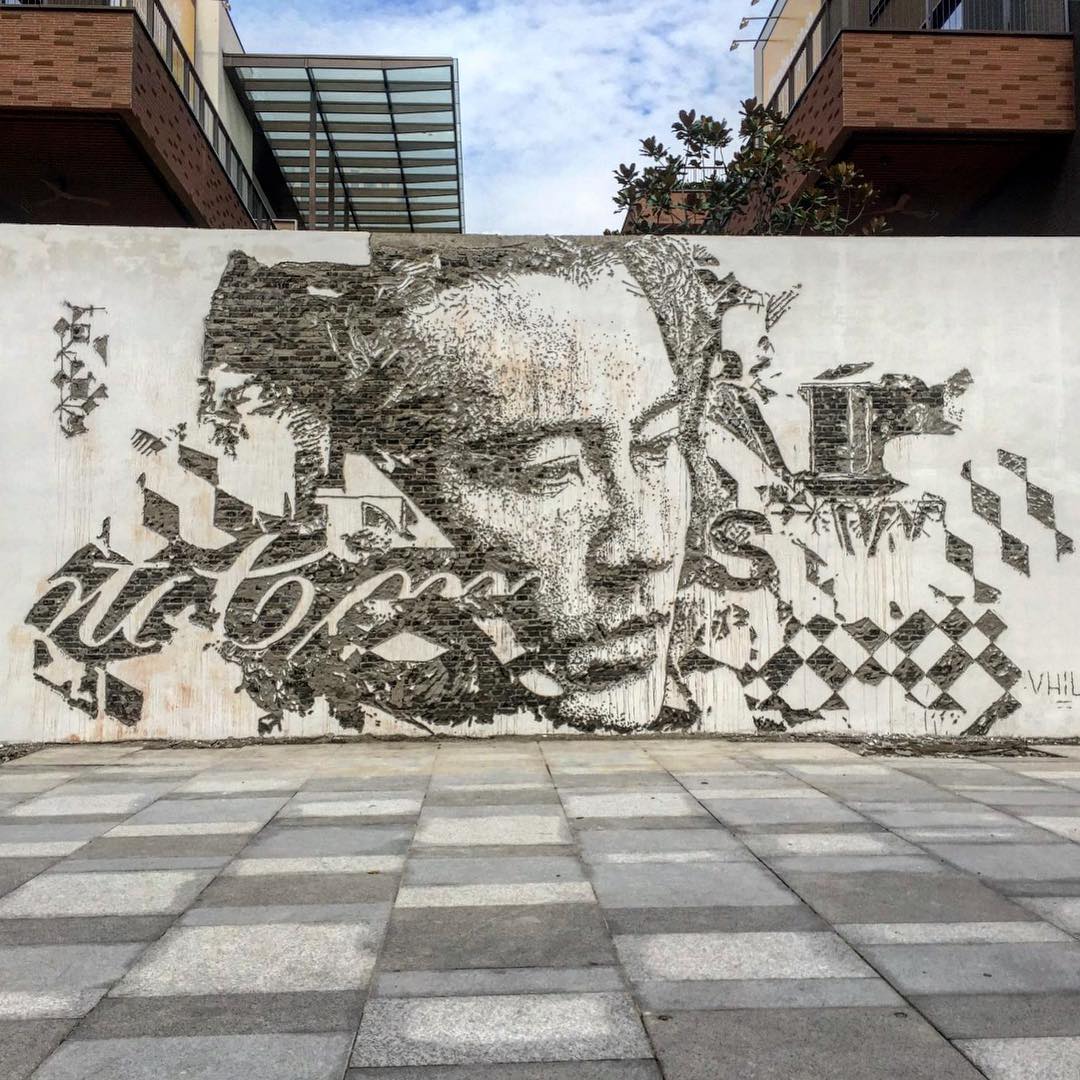 The Portuguese street artists spends a lot of time in Shanghai. It is one of his favorite places to work in the Eastern part of the world.
19. GS1 Portugal Headquarters Lisbon 2016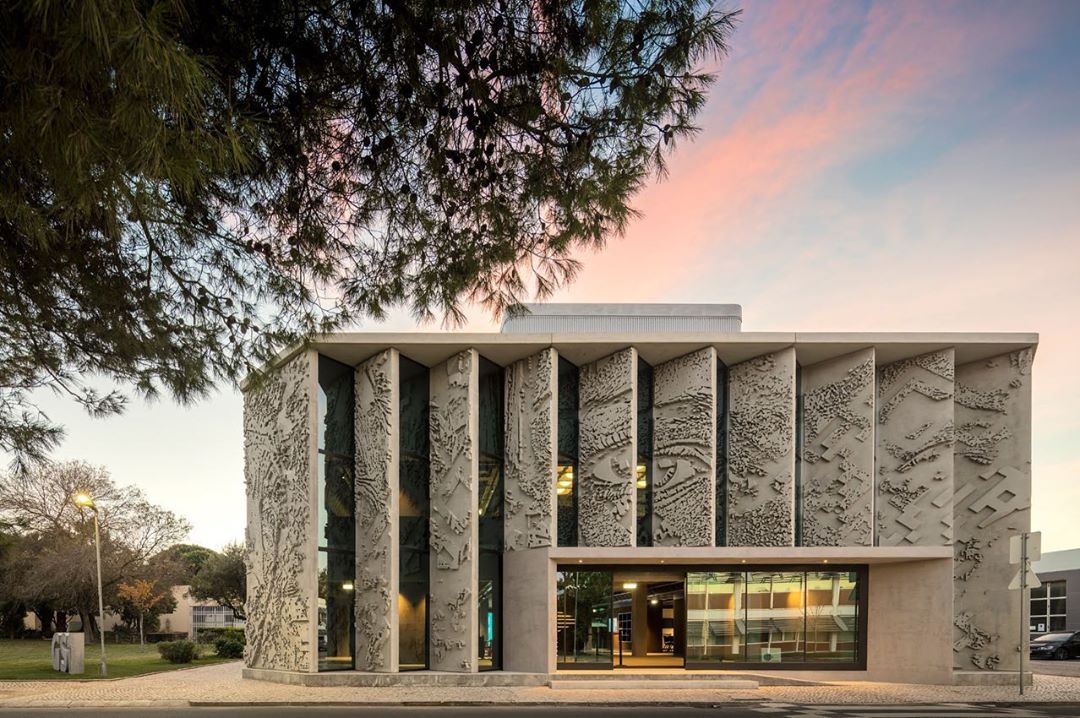 The GS1 Portugal is headquarters and center for Innovation and competiveness. It is fitting that Vhils made a painting right there, right?
20. Concrete Sculpture In London 2017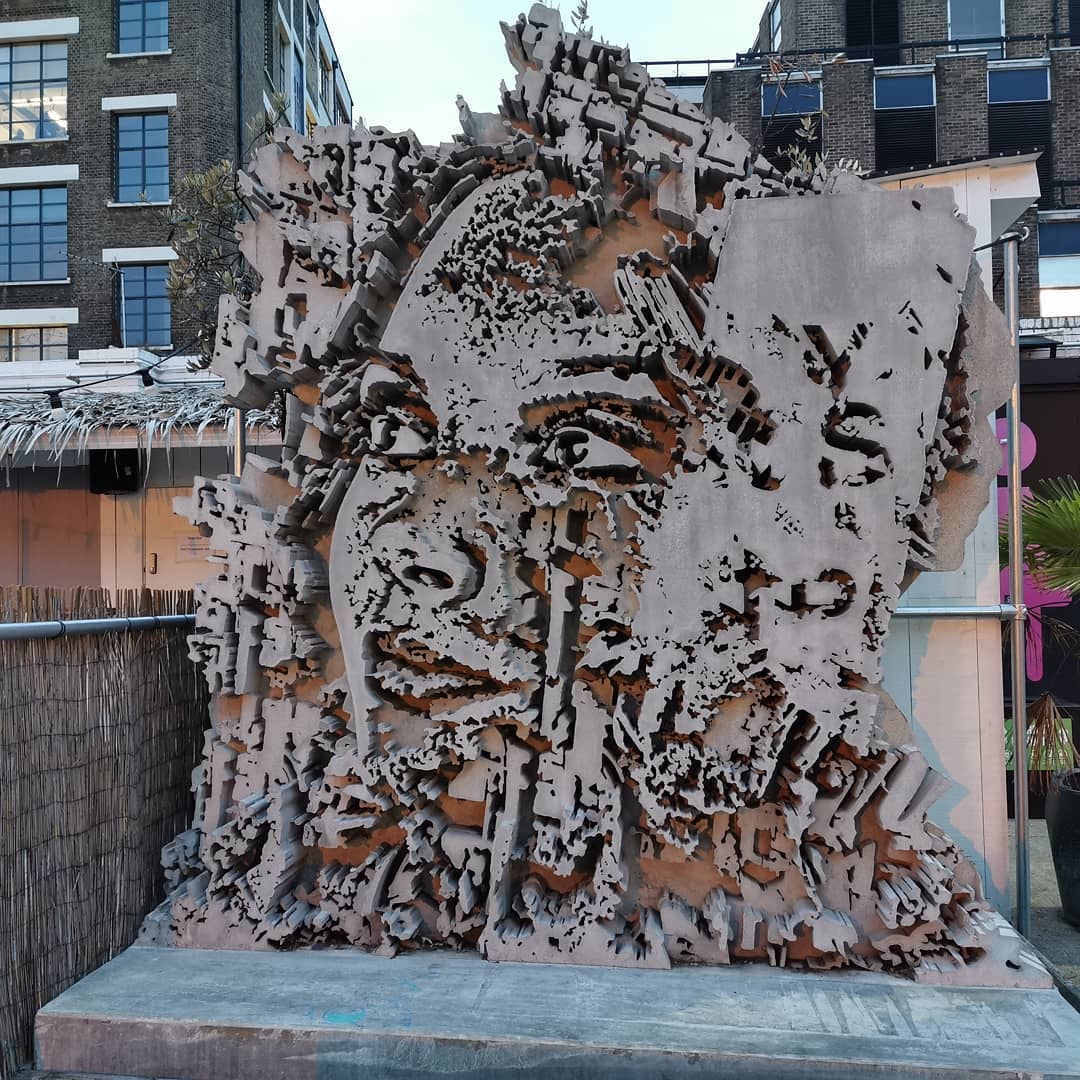 This sculpture shows how talented and creative Vhils is. He not only paints at walls and scratches their surface, but he can also make a sculpture out of forgotten wall.
21. Portrait of Joe Freshgoods 2018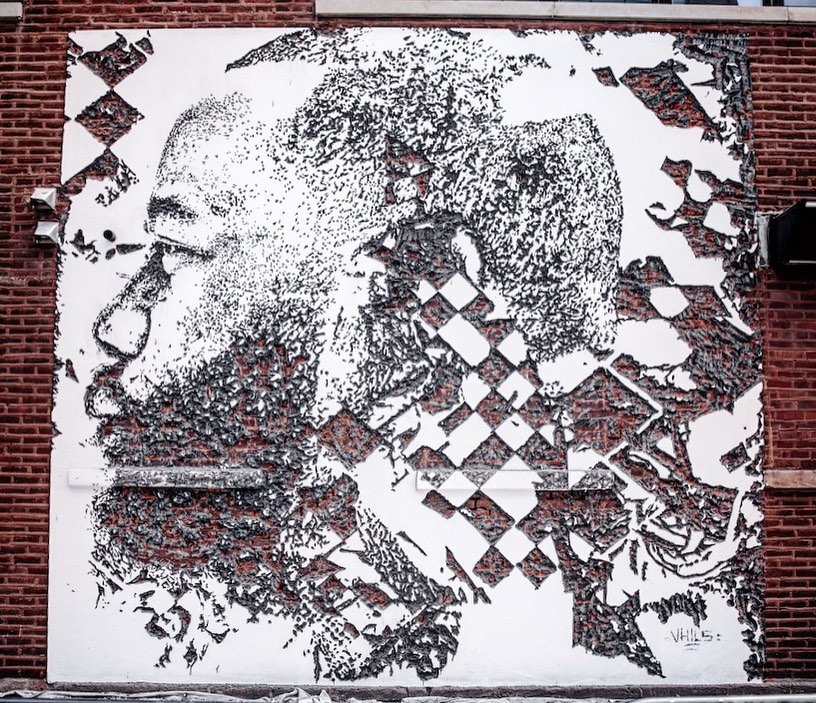 Joe Freshgoods is a designer and creative director from Chicago. He got his start in Chicago's DIY fashion scene via a job as a sales associate at the street wear store Fashion Geek in 2005. Since then, he has influenced and started a lot of trends in the city.
He uses a unique blend of brand narrative, historical, and cultural significance. This summer, he collaborated with New Balance for an amazing shoe.
22. Blight Series 2018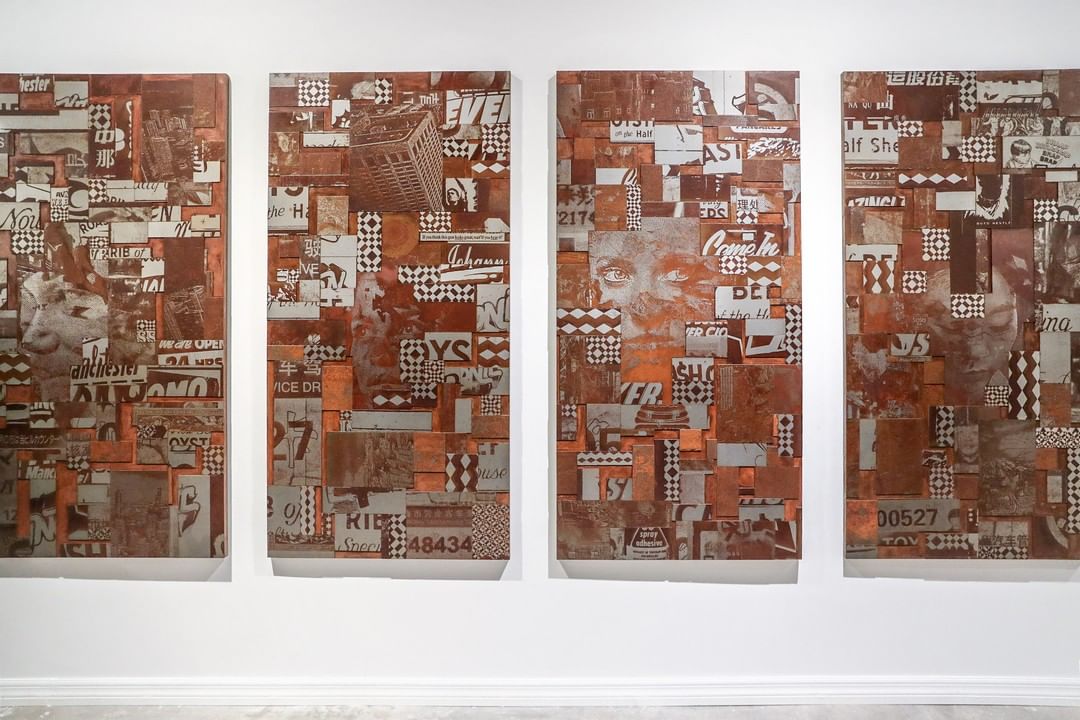 The Blight series is also a series of portraits, but with a different kick. This time, the artist uses logos and street symbols as part of the portrait.
23. Aalborg 2019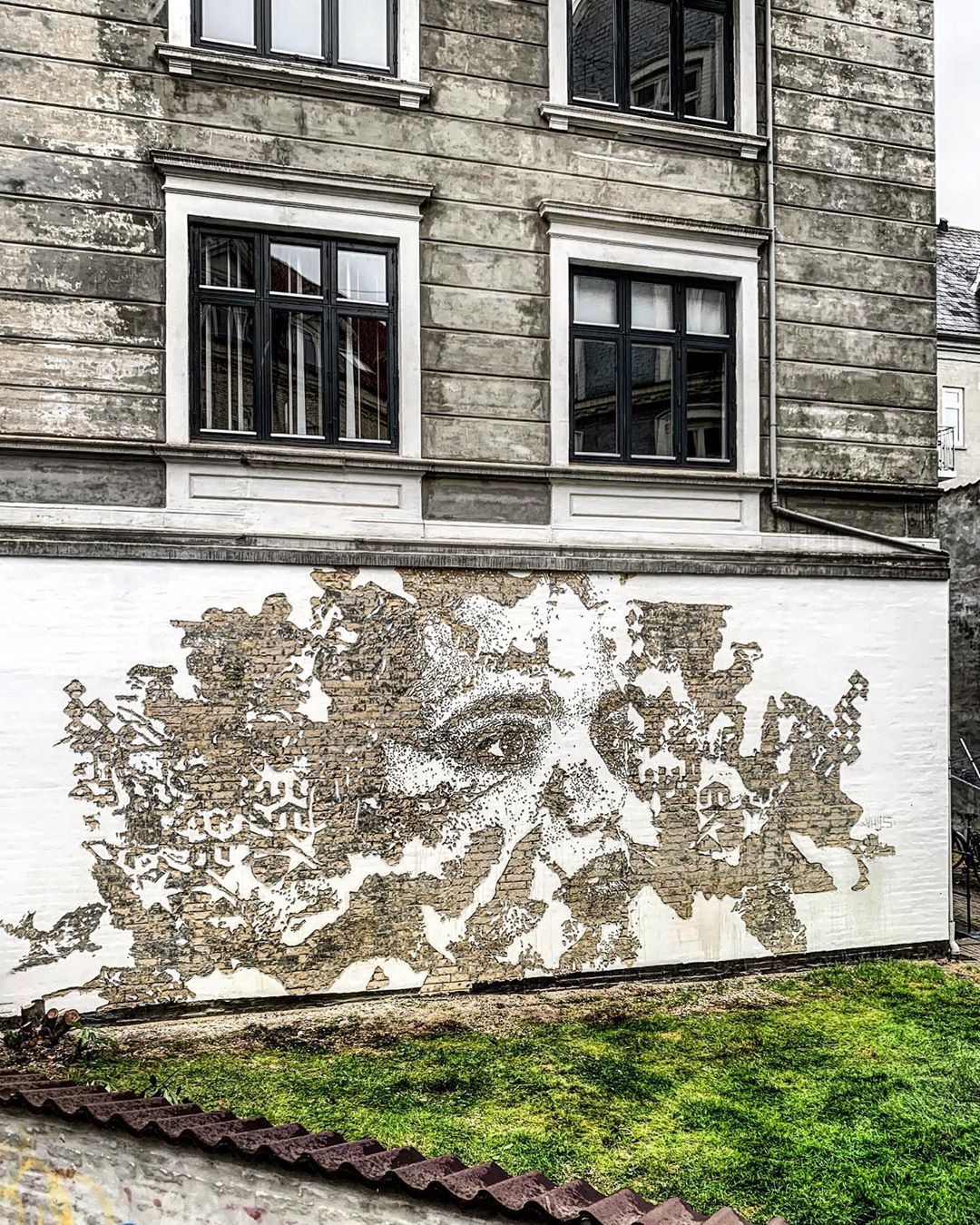 Aalborg is a city in Denmark famous for its revitalized waterfront. The historical museum in the city tells the city's 1,000 year history.
24. Embellir Paris 2019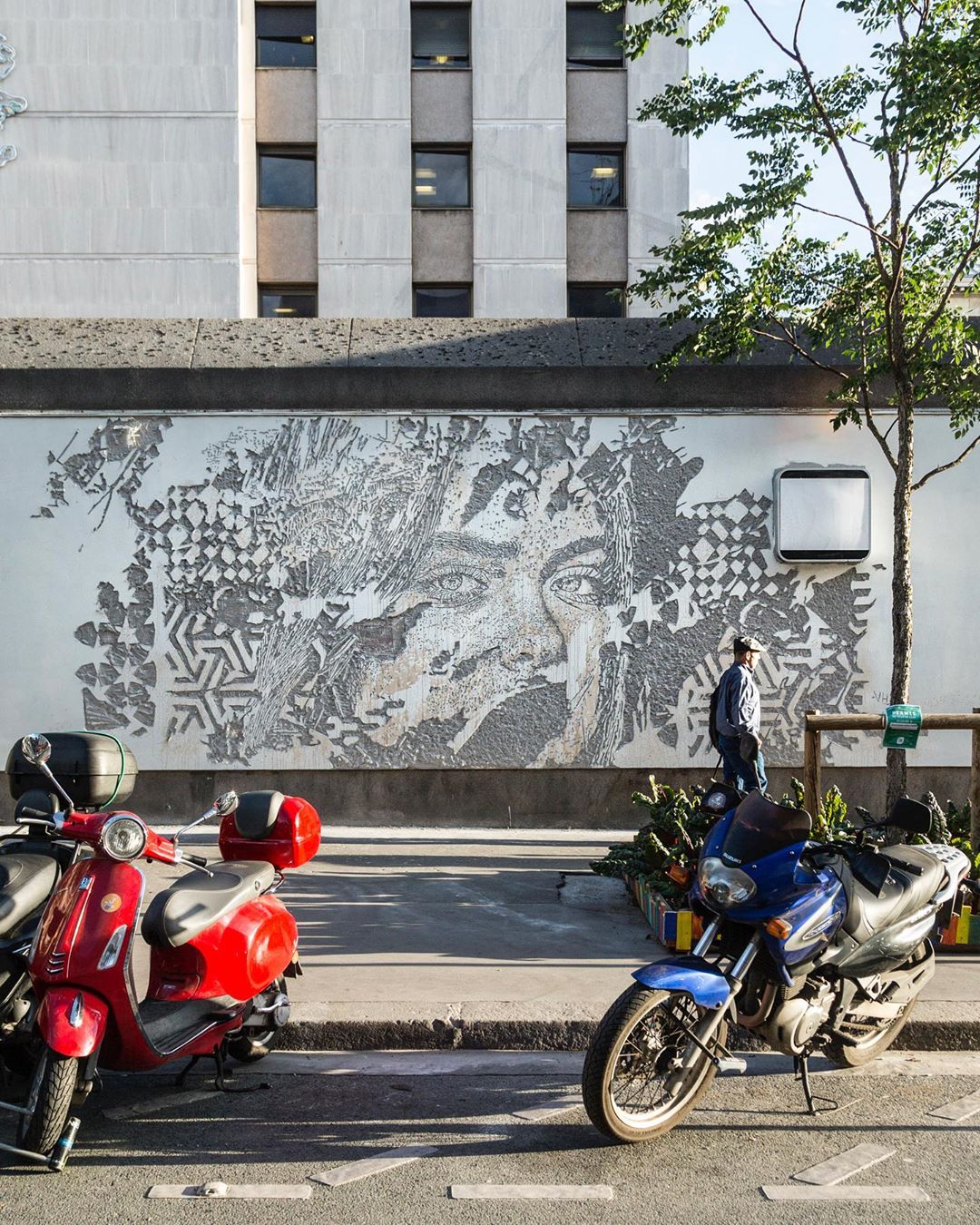 The French word embellir translates to something is embellished with decorative features or patterns. These features make it look as part of the original subject.
25. Incisão – Brasilia 2019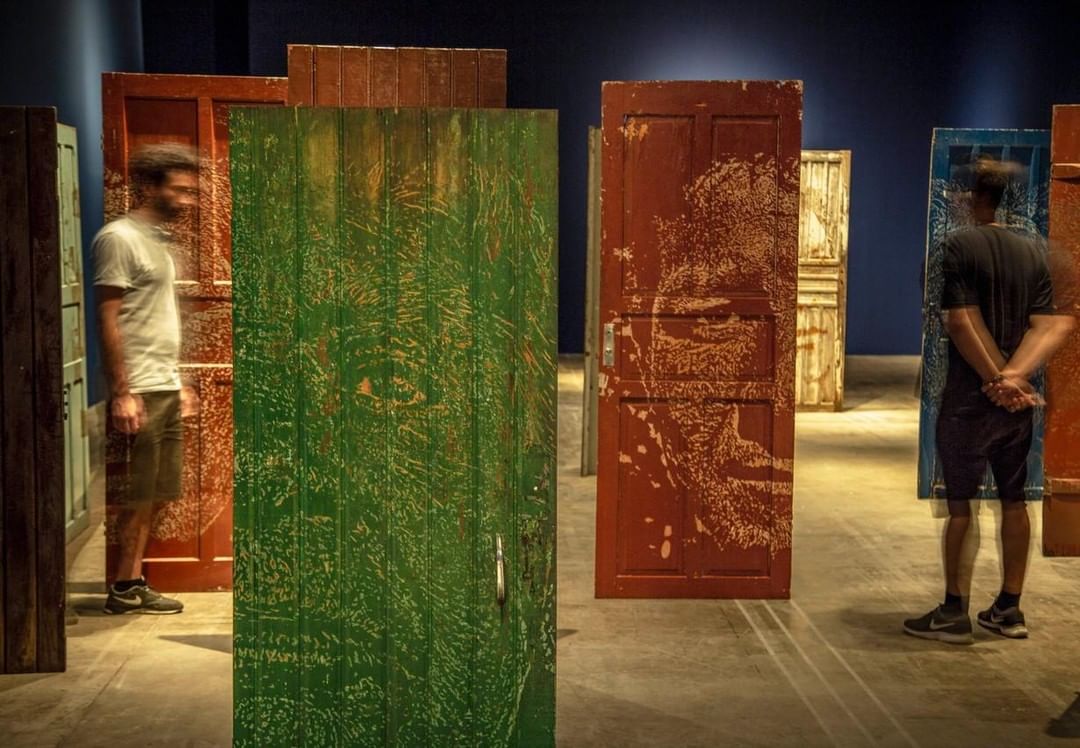 Vhils loves to name his projects with a specific local word. This one, for example, translates to incision, meaning a wound made especially in surgery by incising the body.
26. Portrait of John Mercer Langston Cincinnati 2019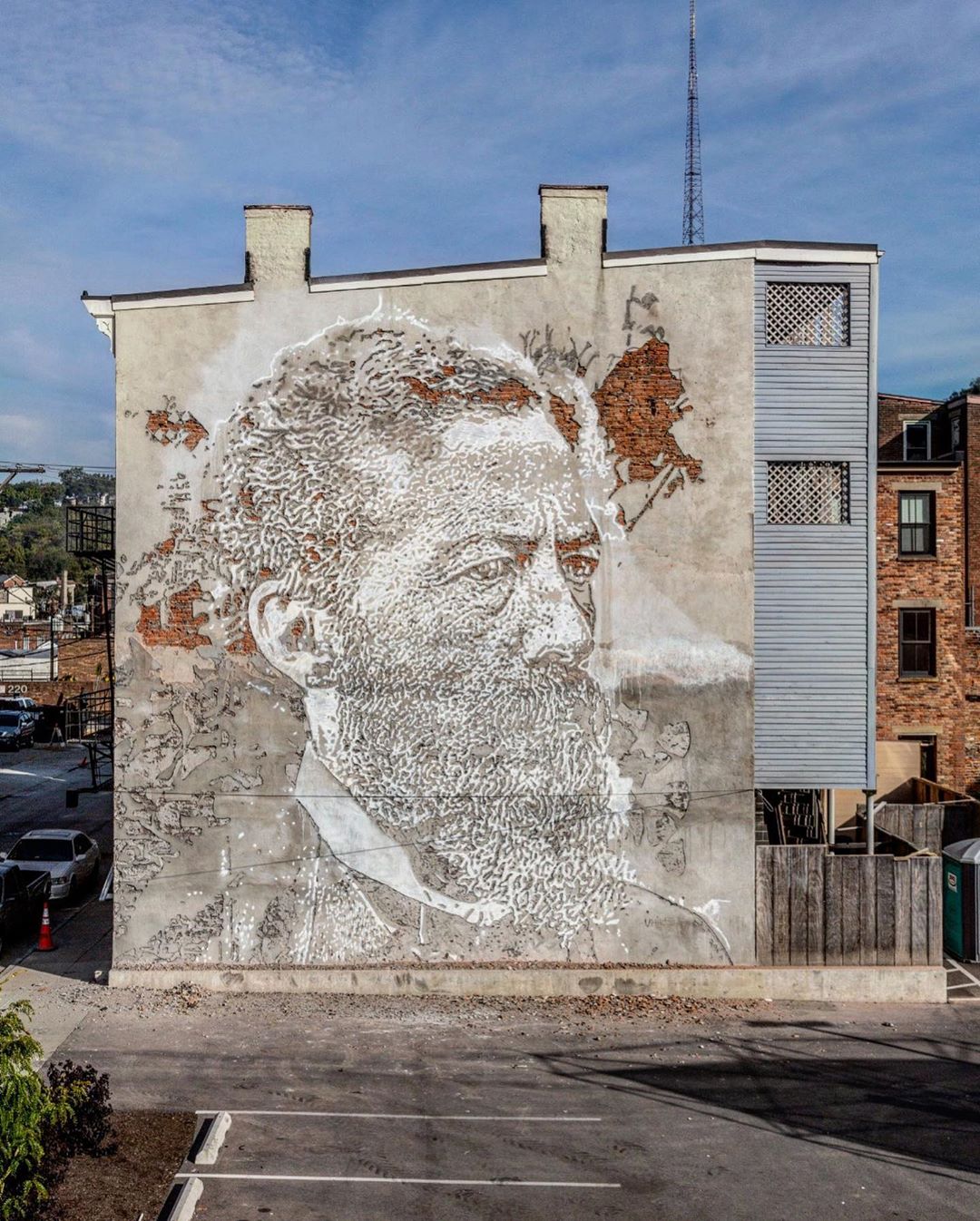 John Mercer was an American attorney, educator, activist, and politician. He is famous as the first dean of the law school at Howard University. He was also the first president of what is now the Virginia State University, a historically black college.
27. Mexico 2019
Mexico is another country where Vhils loves to showcase his work. And he often shows portraits of local heroes that made a difference in peace and equality.
28. Portrait of Amílcar Cabral 2019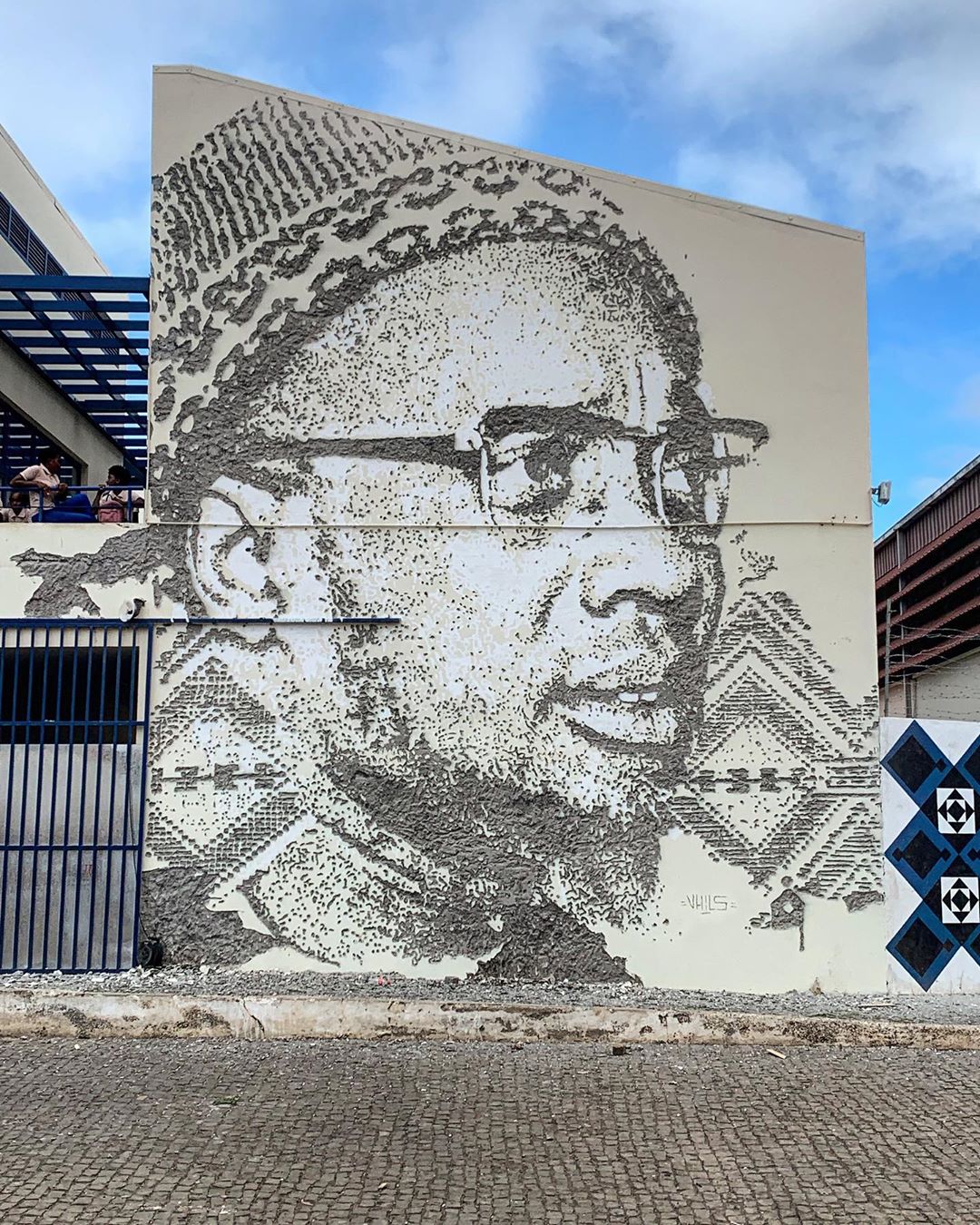 Amilcar Cabral was one of Africa's foremost anti-colonial leaders. He was a Cape Verdean agricultural engineer, intellectual, poet, revolutionary, and political organizer.