Robert Indiana was an American artist, one of the very first pop art artists. He and other artists of his time started the pop art movement, something that we see in modern artists.
His most famous work is the LOVE print, first created for the Museum of Modern Art's Christmas Card in 1965. It served as the basis for the 1970 Love sculpture and the 1973 United States Postal Service Love stamp.
His work consists of bold, simple, yet iconic images. He works mostly with short words and numbers. Some of his short words include love, eat, hug, hope, and several more. During his EAT series, the word blares in paint or light bulbs.
Another famous artwork is his famous painting of the unique basketball court formerly used by the Milwaukee Bucks in the city's MECCA Arena. The court had a large M shape taking up each half of the court.
Some other famous artwork include his sculpture in the lobby of Taipei 101, and the works he created following the September 11 attacks. He called them the Peace Paintings.
Between 1989 and 1994, in his later years, he painted a series of 18 canvases inspired by the shapes and numbers in the war motifs paintings that Marsden Hartley did between 1913 and 1915 in Berlin.
He also worked as a theatrical set and costume designer.
1. High Yaller 1945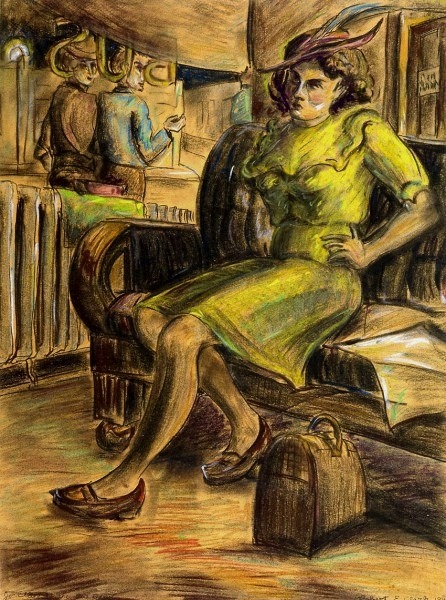 Robert was widely influenced by Marsh's social realism. This painting shows that influence, depicting an everyday scene of a young woman waiting at a bus depot. In both his painting, and the original High Yaller painting by Marsh in 1936, the woman wears a yellow dress that provides a striking contrast to the muted background tones.
2. Twenty Golden Orbs 1959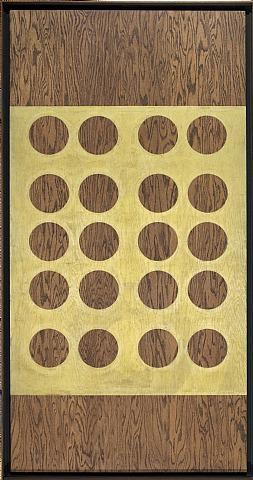 During this period, the notion of the orb is very important to the artist. In his own words, the orb relates to love. And it is an influence of the Christian science. In Christian Science, Robert learned that the circle represented life eternal. So he wanted this painting to express exactly that.
And in his words, orbs lend themselves to a sculptural concept, while circles tend to be not so sculptural.
3. Moon 1960
This painting is another example where Robert used orbs to depict a figure. It is an Orb Moon, and it is a definite statement of keeping with the times.
4. The Triumph of Tira 1960 1961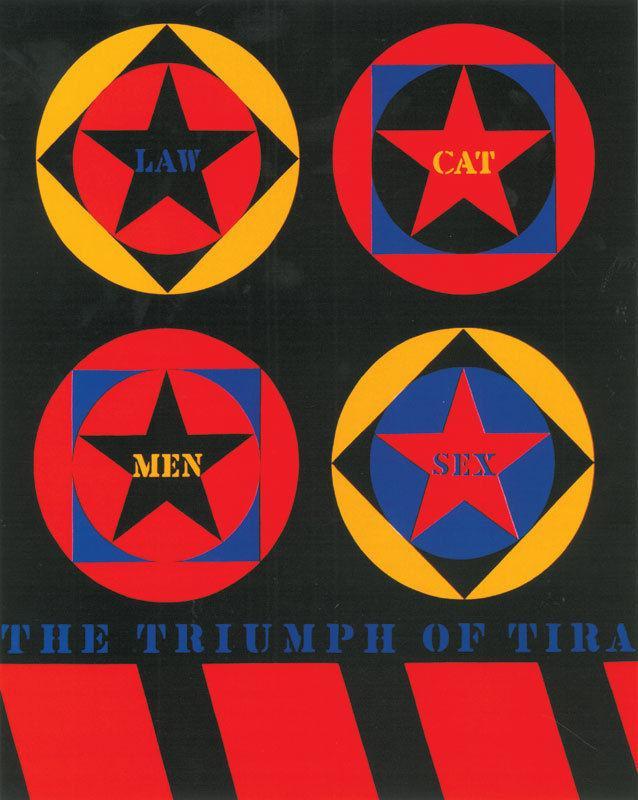 This painting is a symbolic portrait of Mae West, referencing the actress's role of Tira the lion tamer in the movie I'm NO Angel. It is one of his early paintings. You can see he plays with circles here, dominating the canvas.
Each of the four circles encloses a square or diamond, and then another circle, finishing with a star. And there is a three-letter word in each, referencing subjects specific to the movie.
5. The Black Diamond American Dream 1962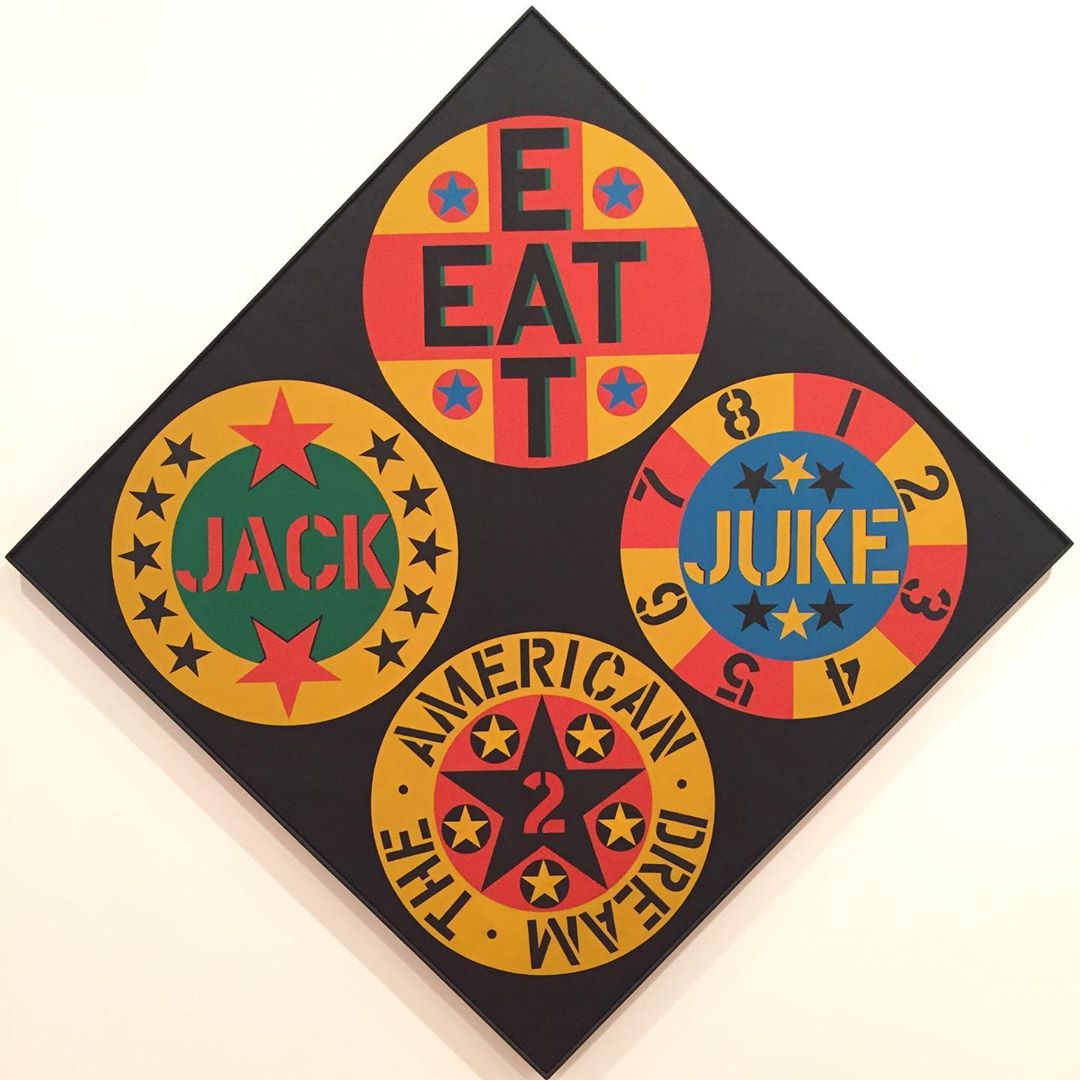 The American Dream was a series of paintings that Indiana did referencing movies. And he played with circles and other shapes in each of them. Each circle contains a word related to the movie the painting depicts.
6. American Dream Tilt 1961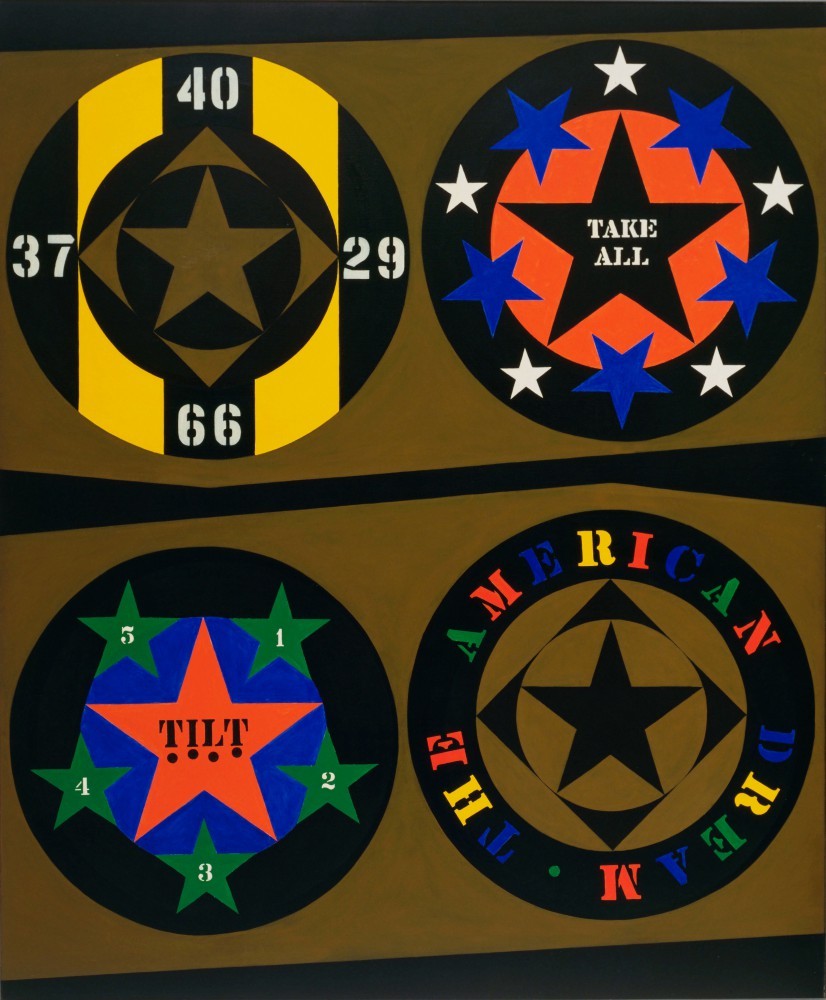 Robert is a master of playing with shapes, and he proves that with every painting. He is one of the few artists that can make a painting look completely different and carry a new message from the same inspiration. Here is another American Dream painting, completely different from the previous one.
7. Sex Anyone? 1964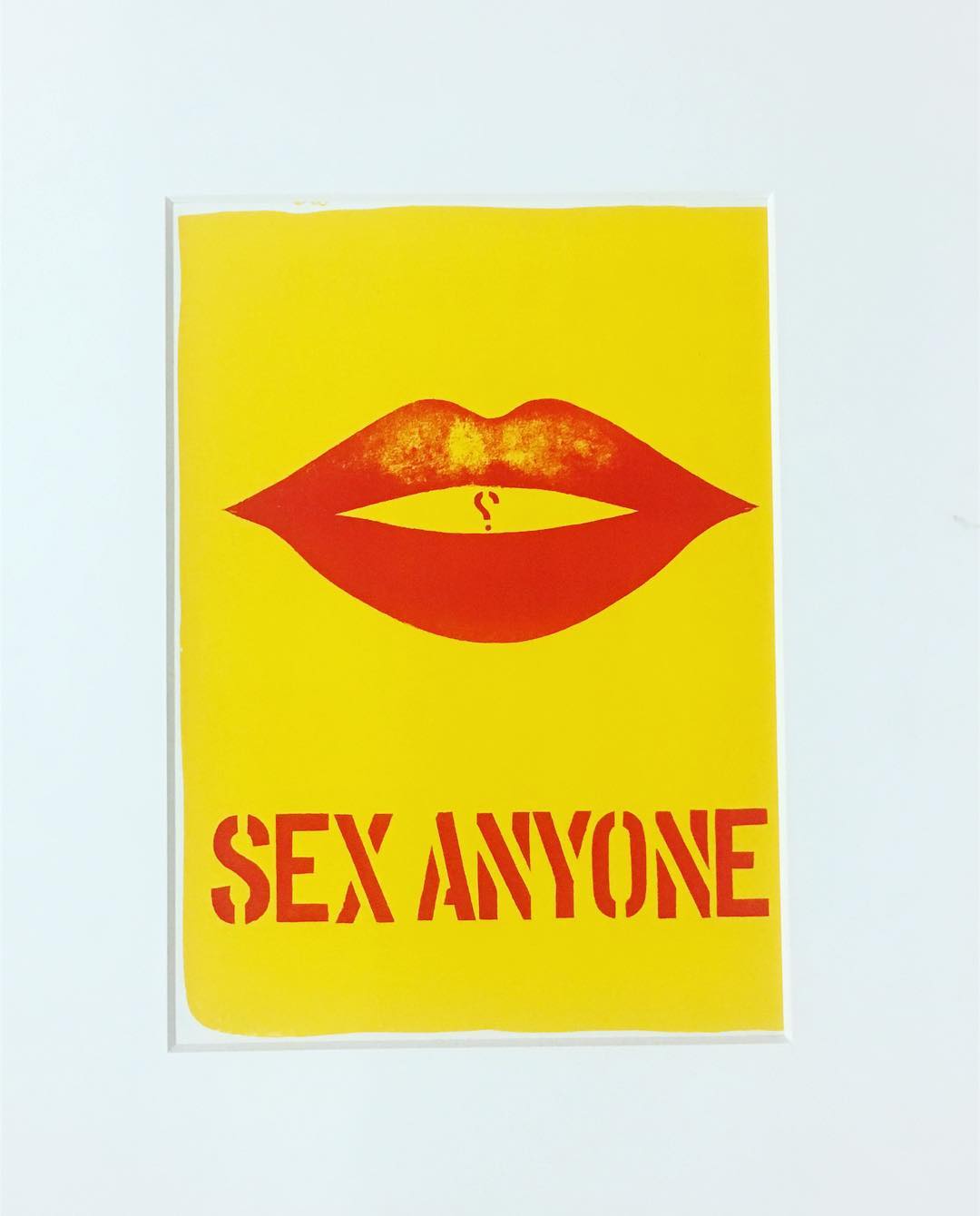 If there is one thing that Robert can achieve is to strike a message with just a few words. Remember, he lived during the Sex revolution, when sex became less of a taboo subject and more of a mainstream topic.
8. Decade Auto portrait 1969
To understand Robert's work, you definitely have to know a lot about his life. Otherwise, most of his work looks pointless and stupid. But there is so much symbolism in it.
This one, for example, celebrates the year 1961 as well as the word "Bar". In the painting, the second R is slipping under the 1. In 1961, Alfred Barr, director of the Museum of Modern Art encountered Robert's first American Dream. It was one of the most important events in the life of the artist.
9. Viva HemisFair  1967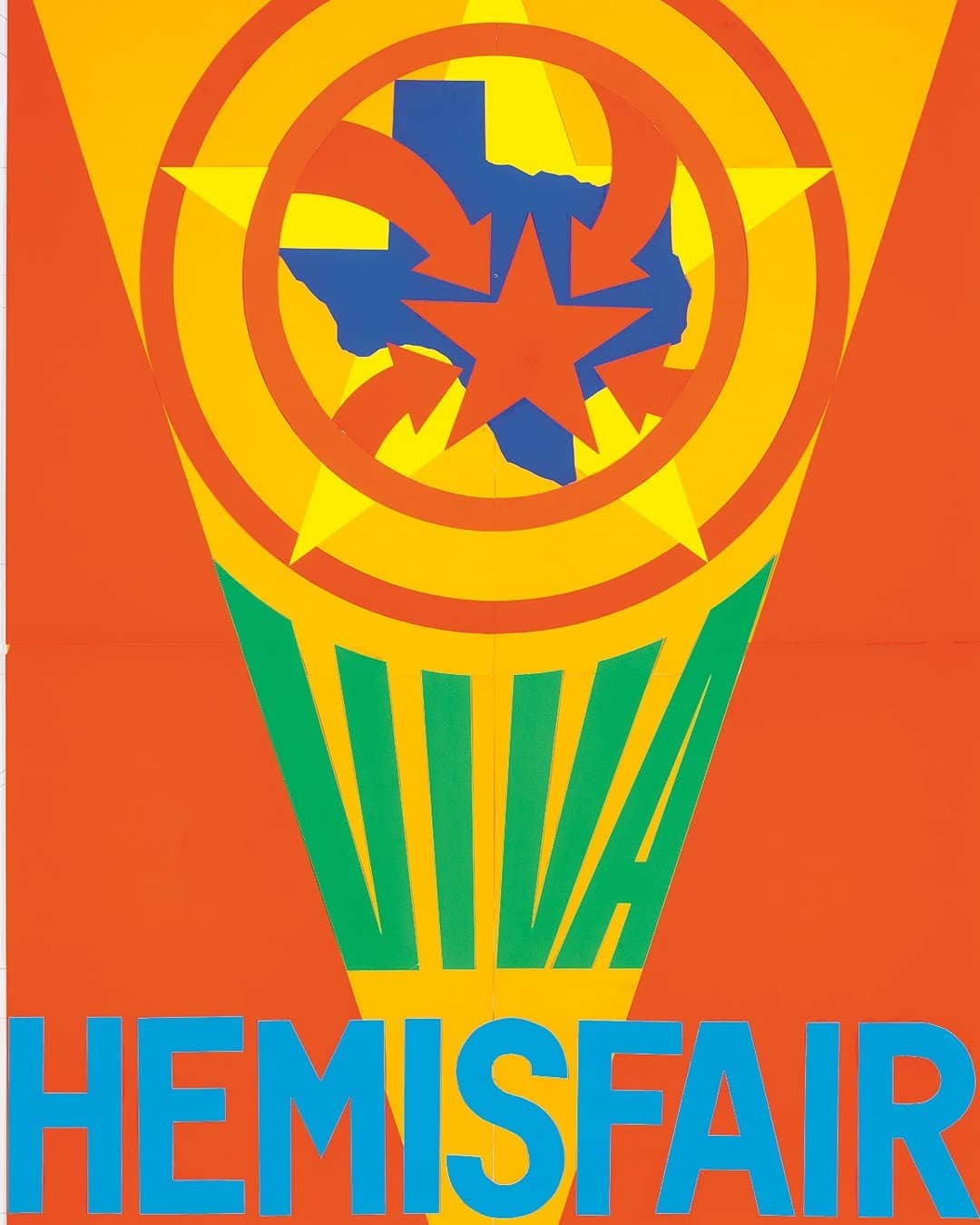 As with most of his paintings, this one bursts with color. That is the very essence of the pop art movement. Bringing color to everyday life. And this was before we had color television.
10. Mother And Father 1963 1966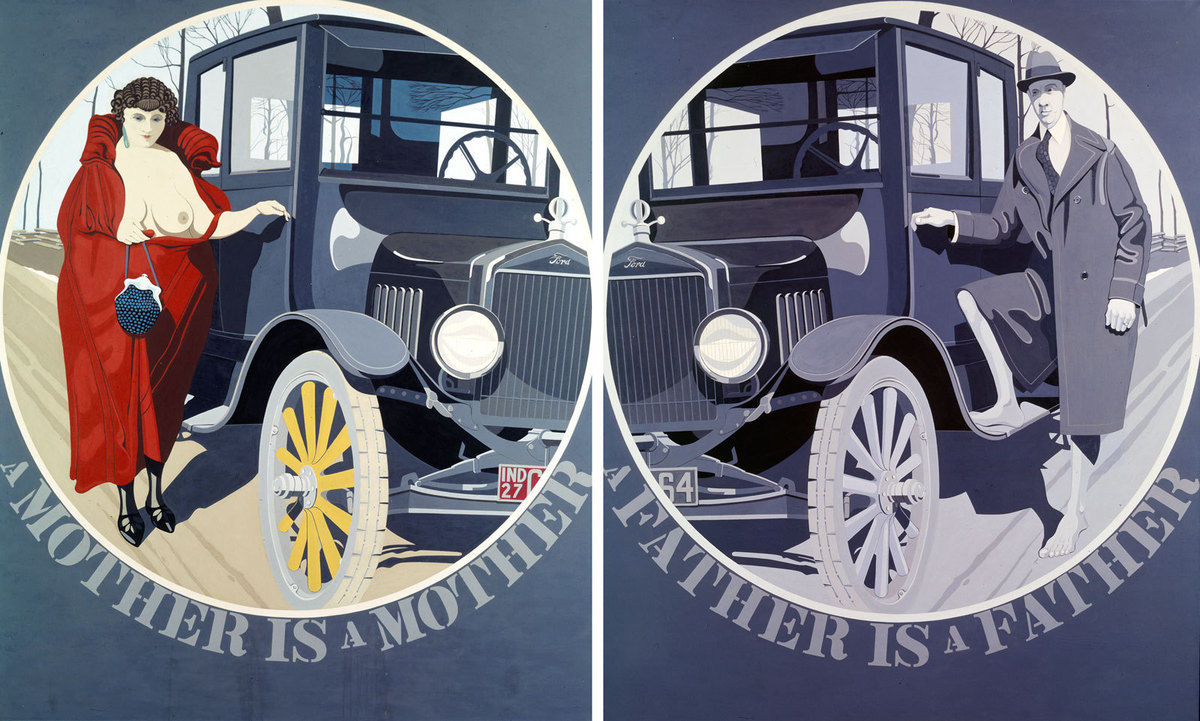 There is a subtle, yet big difference in the depiction of our parents. The mother painting is colorful. And without any offense to our fathers, mothers play a larger role in our life.
11. Numbers 1968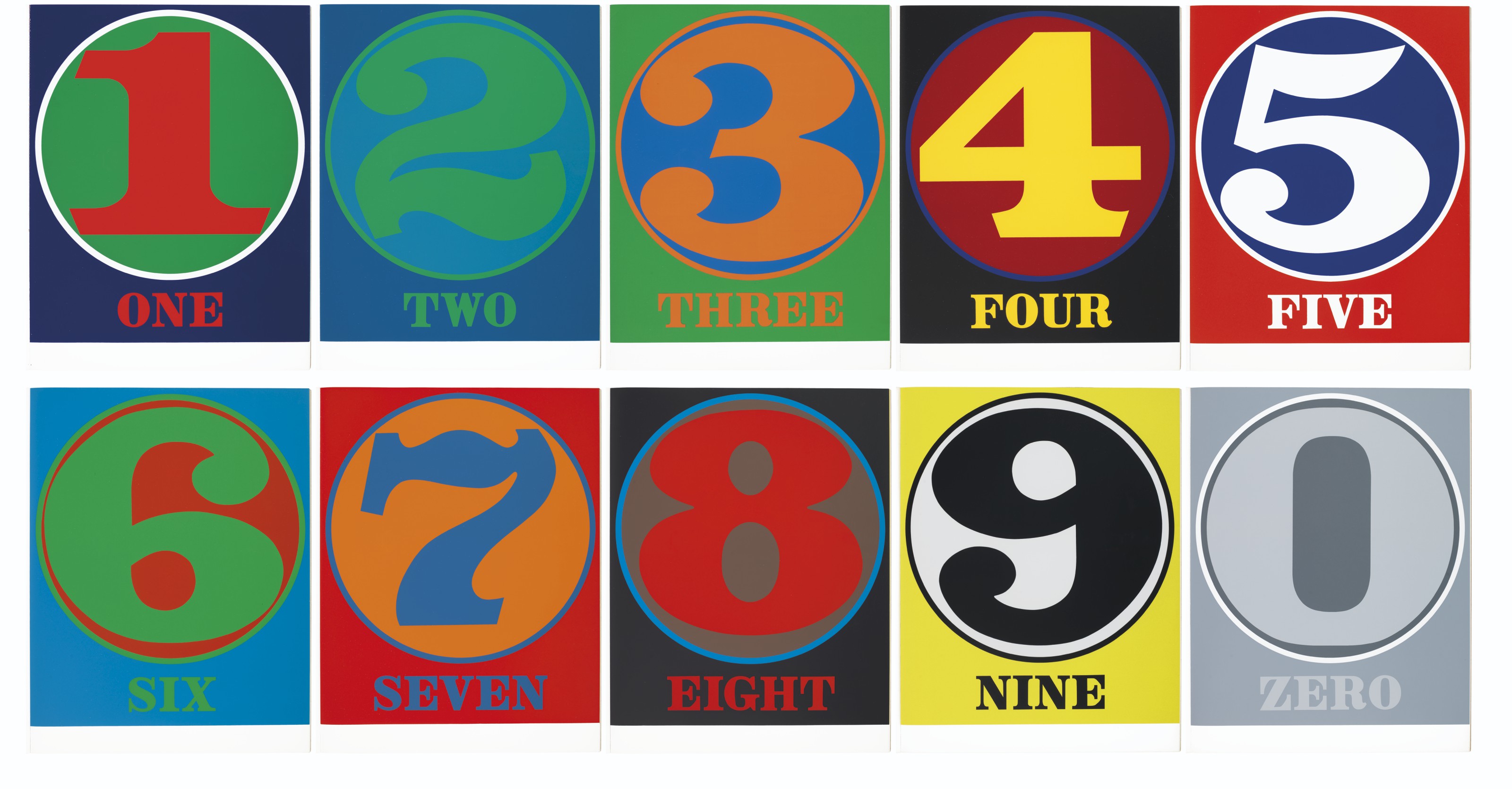 We said at the beginning that Robert often played with numbers for his paintings. And to understand them completely, you have to look behind the numbers and look for meaning in the colors and shape.
12. Decade Autoportrait 1966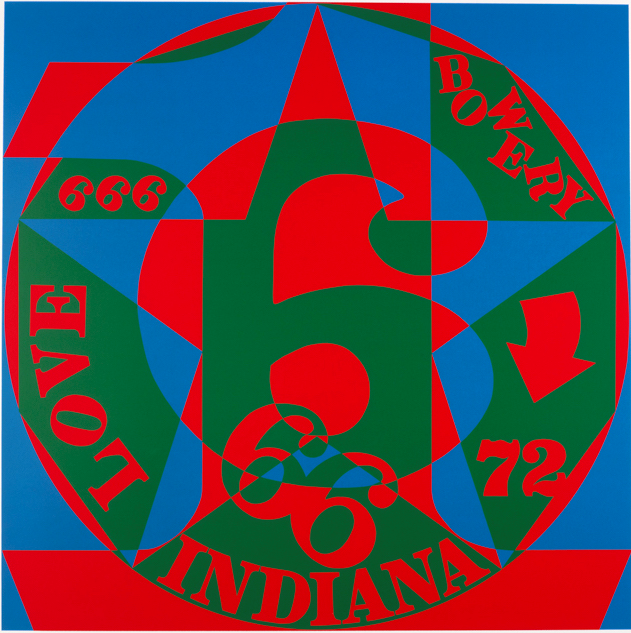 Here is another painting that Robert made, this one five years after the first decade autoportrait. There is definitely something else important that happened in the life of the artist in 1966.
13. Love (Red, green, blue) 1975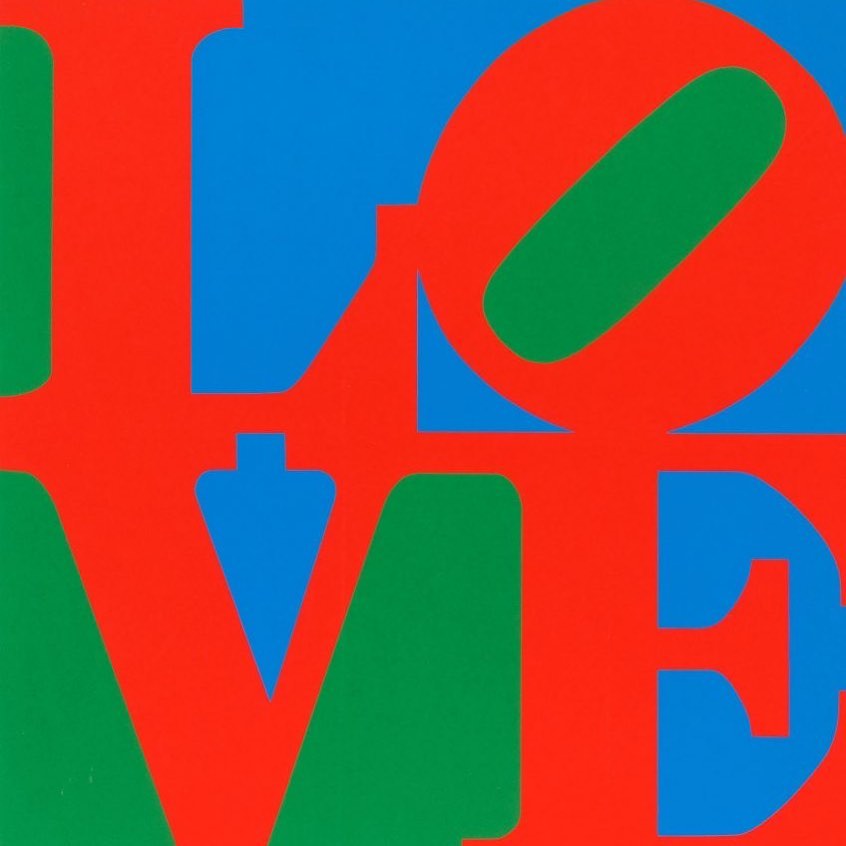 Indiana's best known image is the word Love. It is painted in upper-case letters, arranged in a square with a titled letter O. This iconography made its debut in a series of poems originally written in 1958. In those poems, Indiana stacked LO and VE on top of one another.
He then used the same in paintings. This one, the red, green, and blue, was created for a Christmas card for the Museum of Modern Art. He said that this card was the most profitable the museum ever published.
14. Love (Red, orange yellow) 1996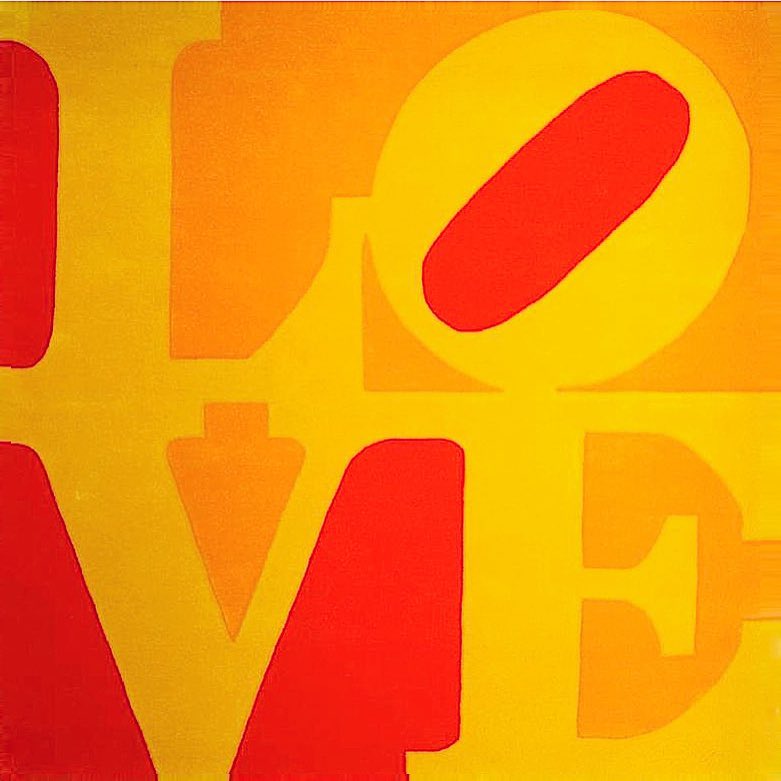 Fun fact: According to historian Susan Elizabeth Ryan, Robert had a more explicit four-letter word in 1964. It started with F, and then continued with U, intriguingly titled to the right. But he was not in good relationship with his publisher to release such a controversial photo. So he went with LOVE.
15. The American Gas Works 1982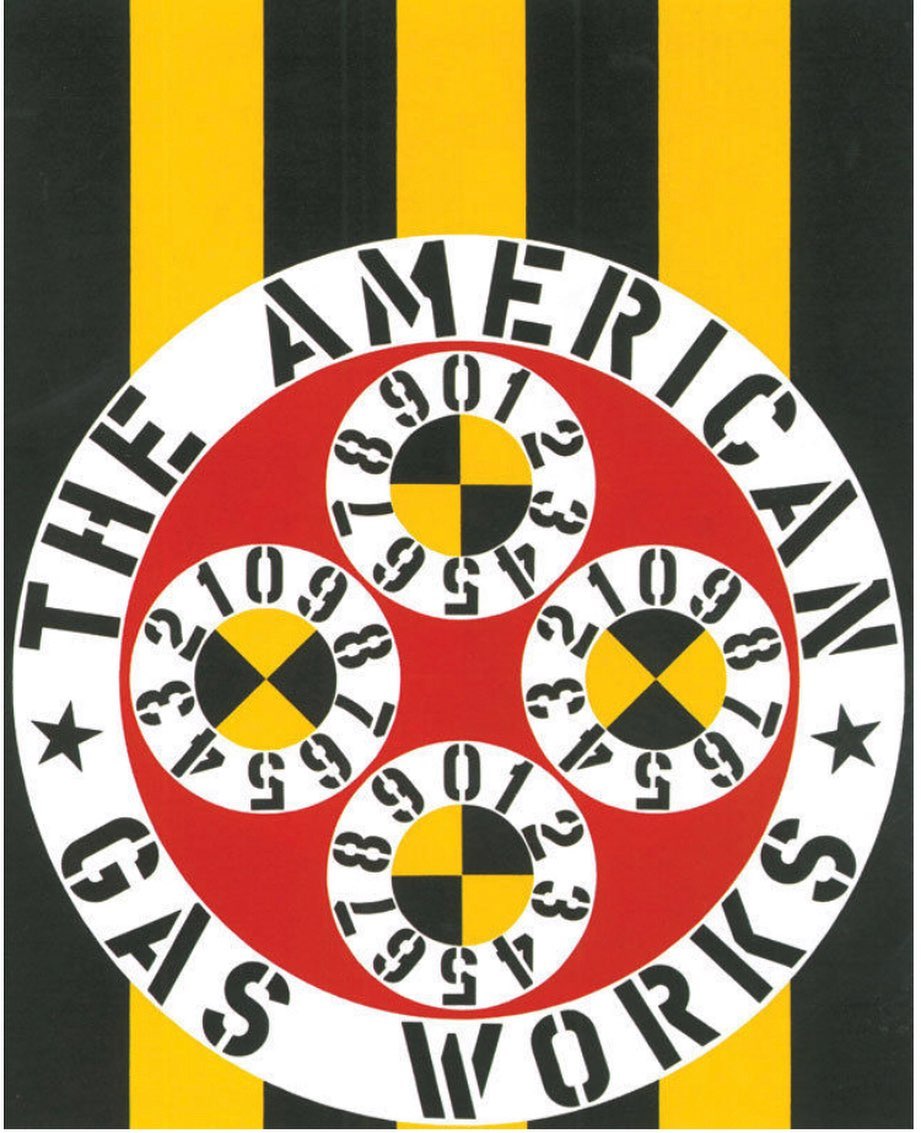 Robert had a very simple way for explaining this painting. He said, "Please excuse my irascibility, but I just lost my gas meter, & I feel a little chilled toward the world. My loss did inspire a new painting, however: 'The American Gas Works.'"
16. Figure Five 1997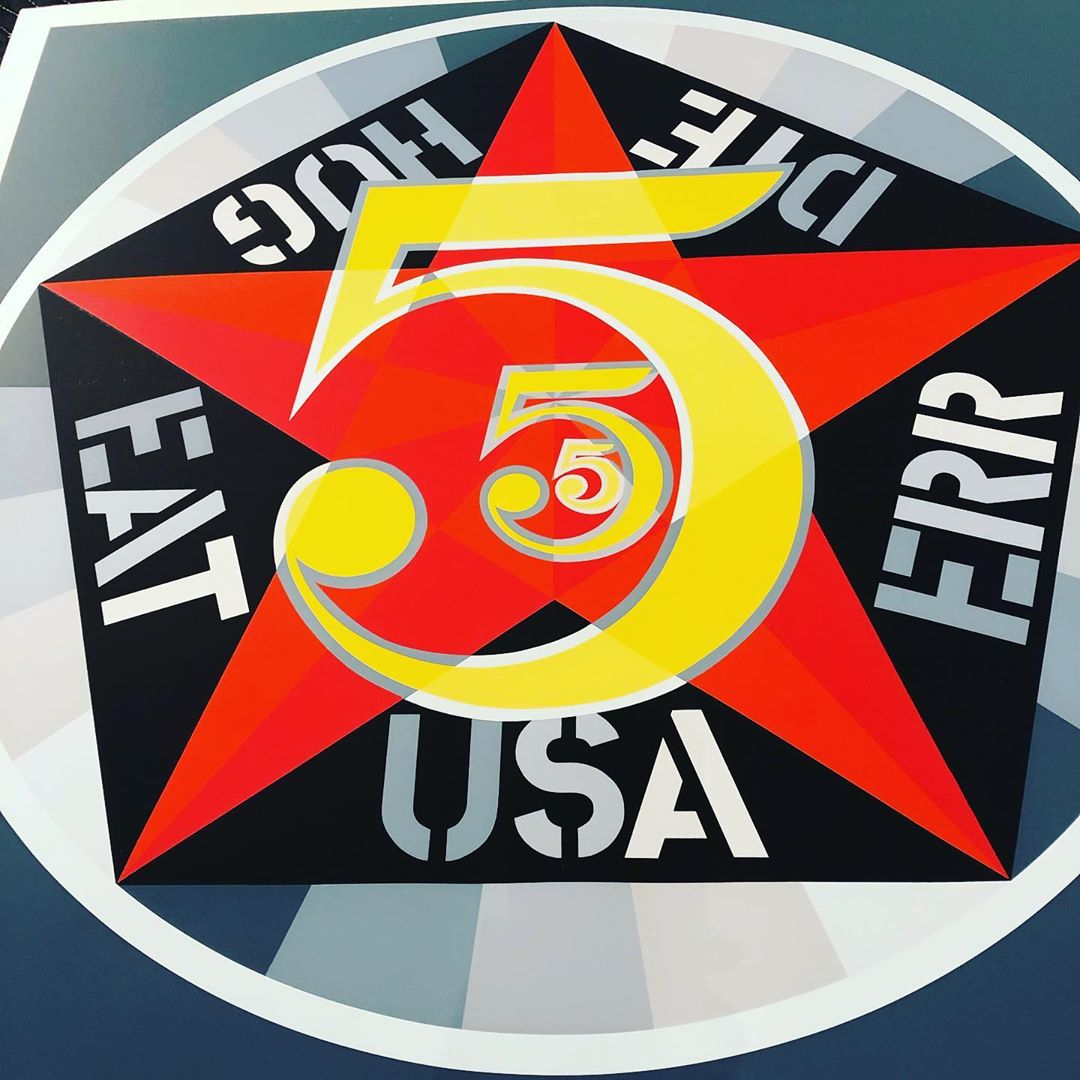 For this painting, Robert drew inspiration from Demuth's work. He used a Demuth painting as a theme, and decided to make it a homage to Demuth. He found five particular paintings related to that particular theme, so that is how the number 5 was born.
17. Beware Danger American Dream No4 1997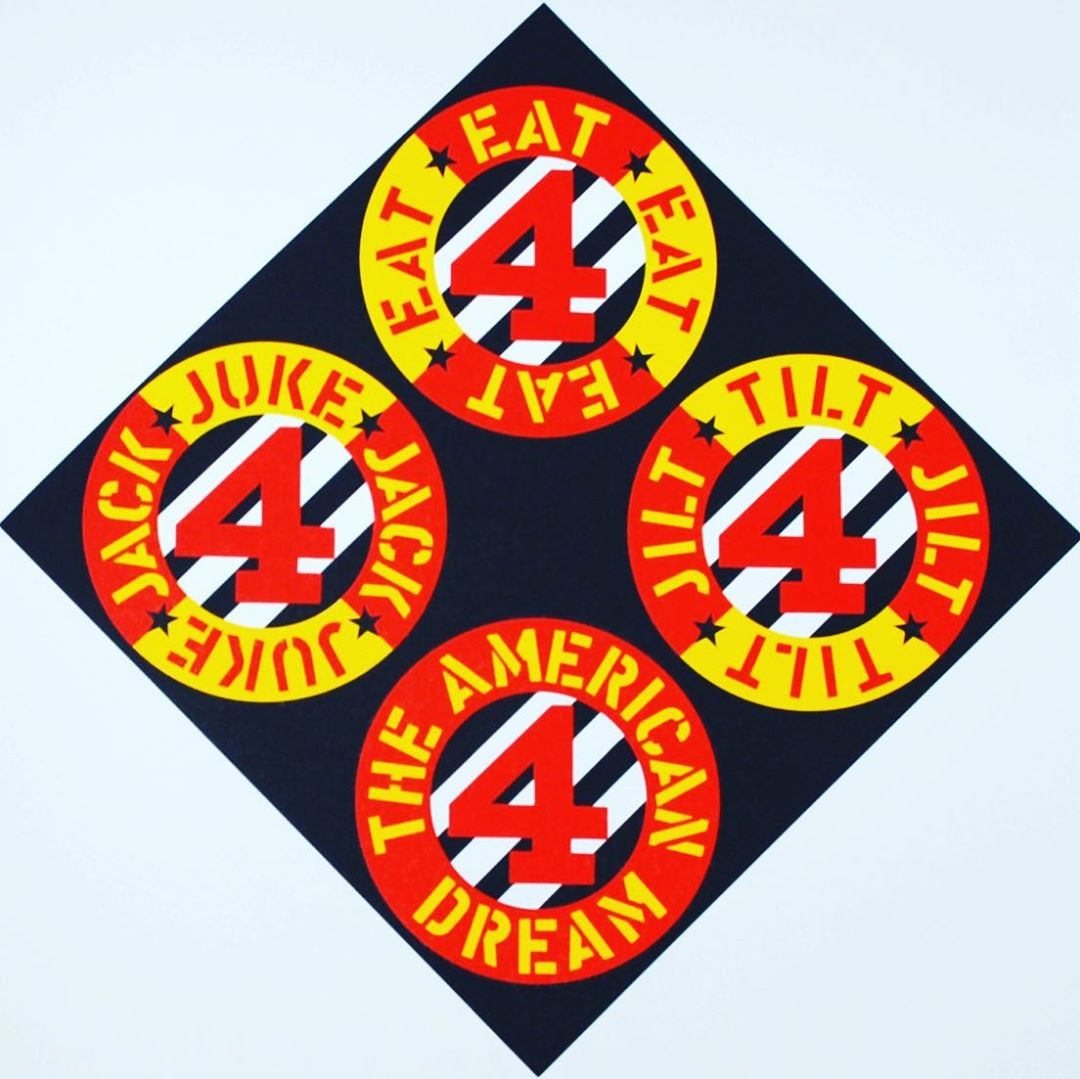 The American Dream was one of the most successful series of paintings by Robert. In this one, he warns people about the dangers of the American dream. It is not all milk and honey.
18. Garden Of Love Suite of Six 1982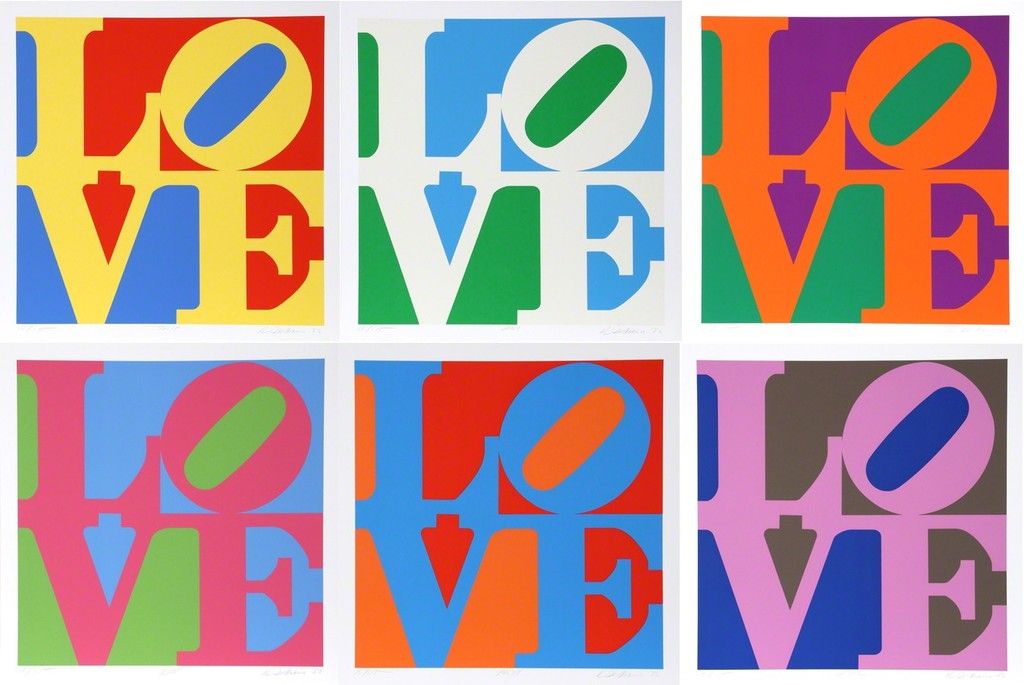 We said before that Robert was famous for his Love series. Here are all of his Love color combinations in a single painting.
19. Four Diamonds Peace 2003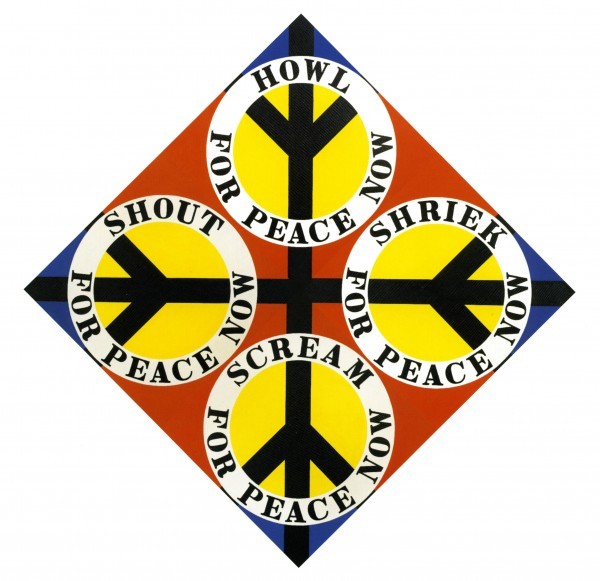 Robert was a huge supporter of world peace. He lived during Vietnam War, and that inspired him to make something that supports peace. Years later he made this one. It is also a part of his paintings following the 9/11 attack.
20. Alphabet Wall Blue On Silver 2011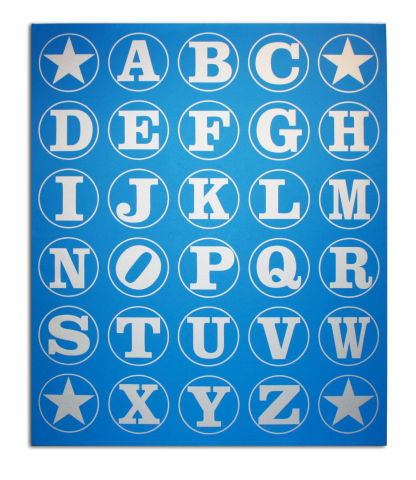 Robert is one of the few artists that can paint the alphabet and make you wonder what does it mean. Right? That is how genius he is.
21. Tikva 2011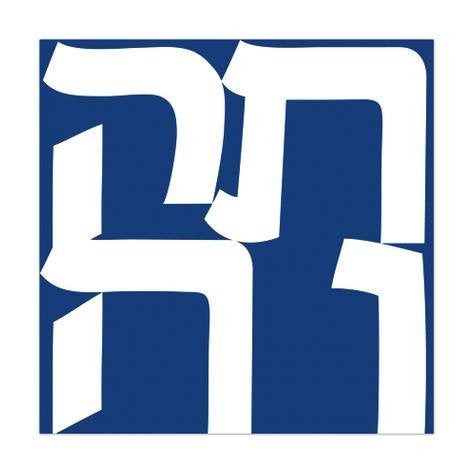 Tikva is one of his latest works. Robert passed away in 2018, and at the time he released this painting, he was in his 70s.
22. Amor 1998 2006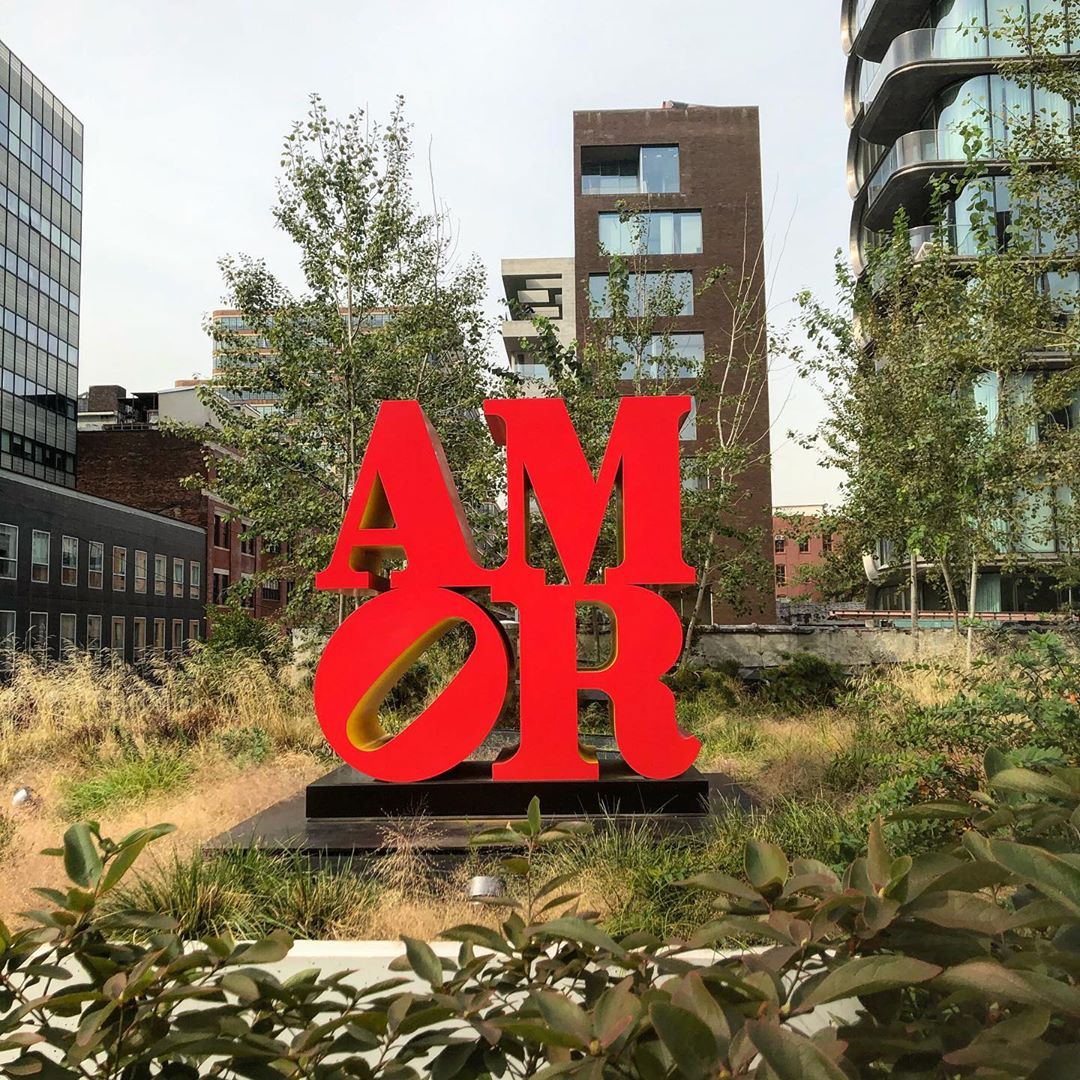 Robert made a few variations of the Love series. Amor is the Spanish one. As we know, Spanish is one of the more famous languages in the world.
23. Imperial Love 1966 2006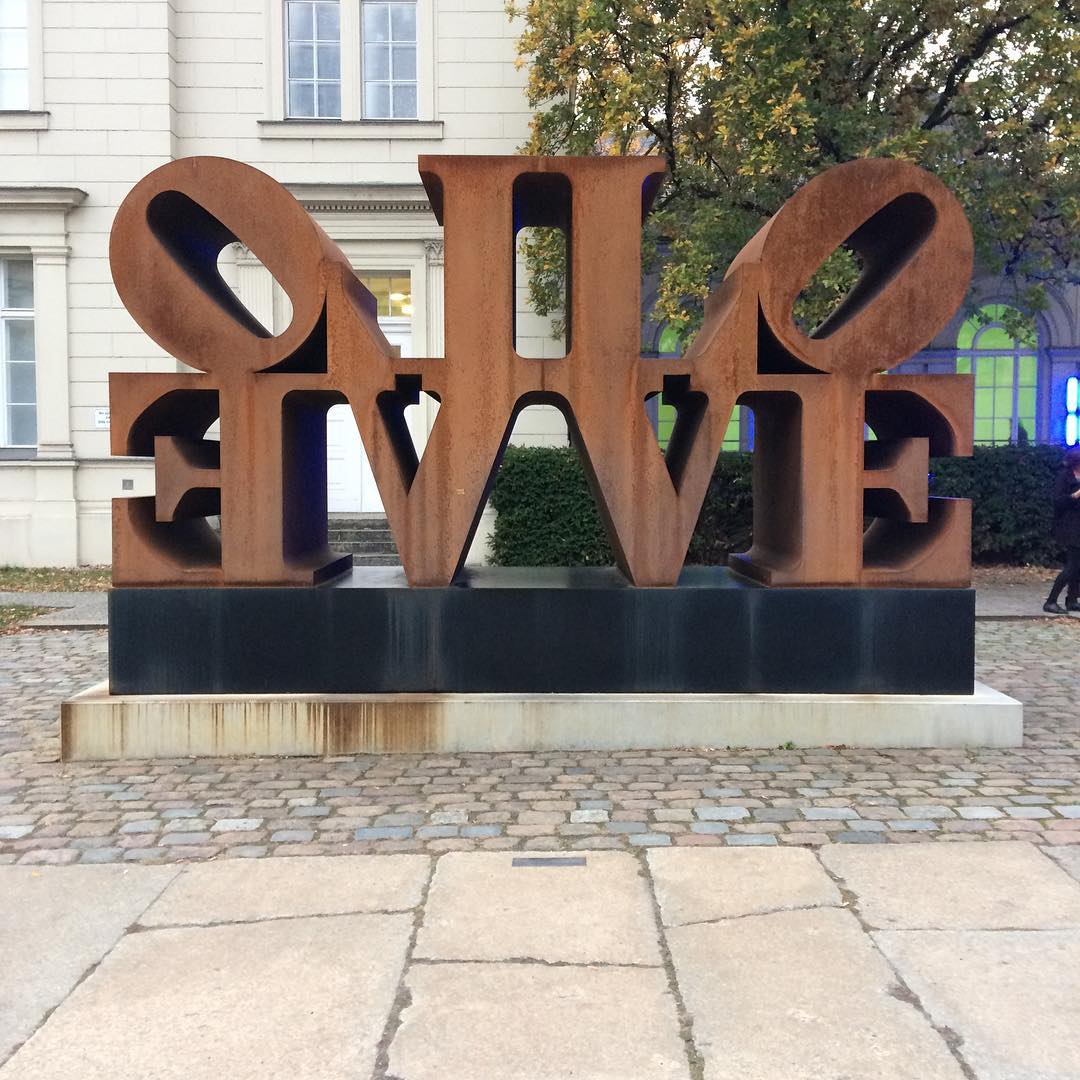 Here is another variation for the famous Love sculpture.
In his own words, Robert says he had no idea LOVE would catch on the way it did. He wasn't thinking at all about it or anticipating the Love generation and hippies. For him, it was a spiritual concept. And as he says, "it isn't a sculpture of love any longer. It's become the very theme of love itself".
24. Art 1977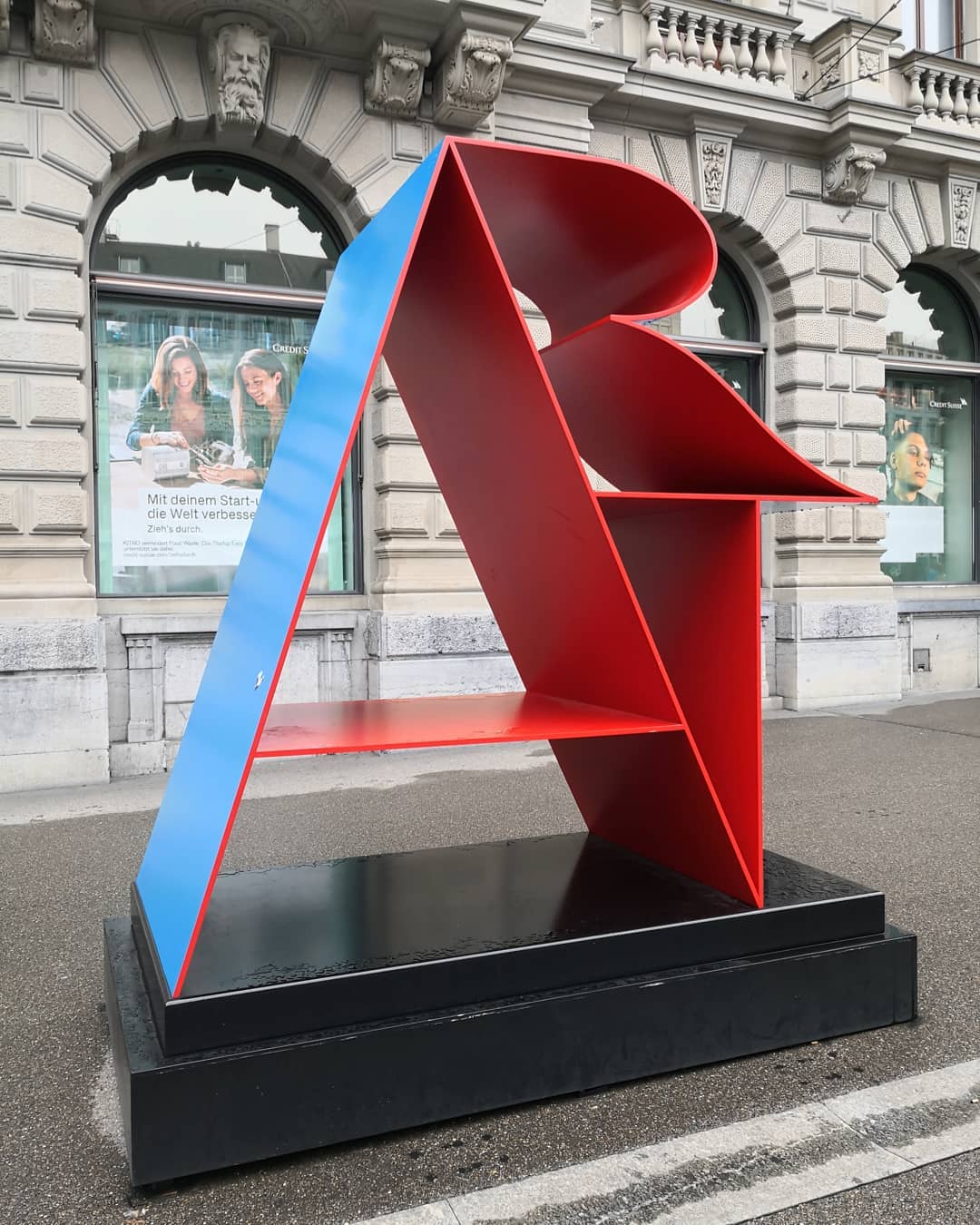 During his career, Robert got famous for making simple words look more powerful than you think of them. And that is the case with Art as well.
25. Ahava 1977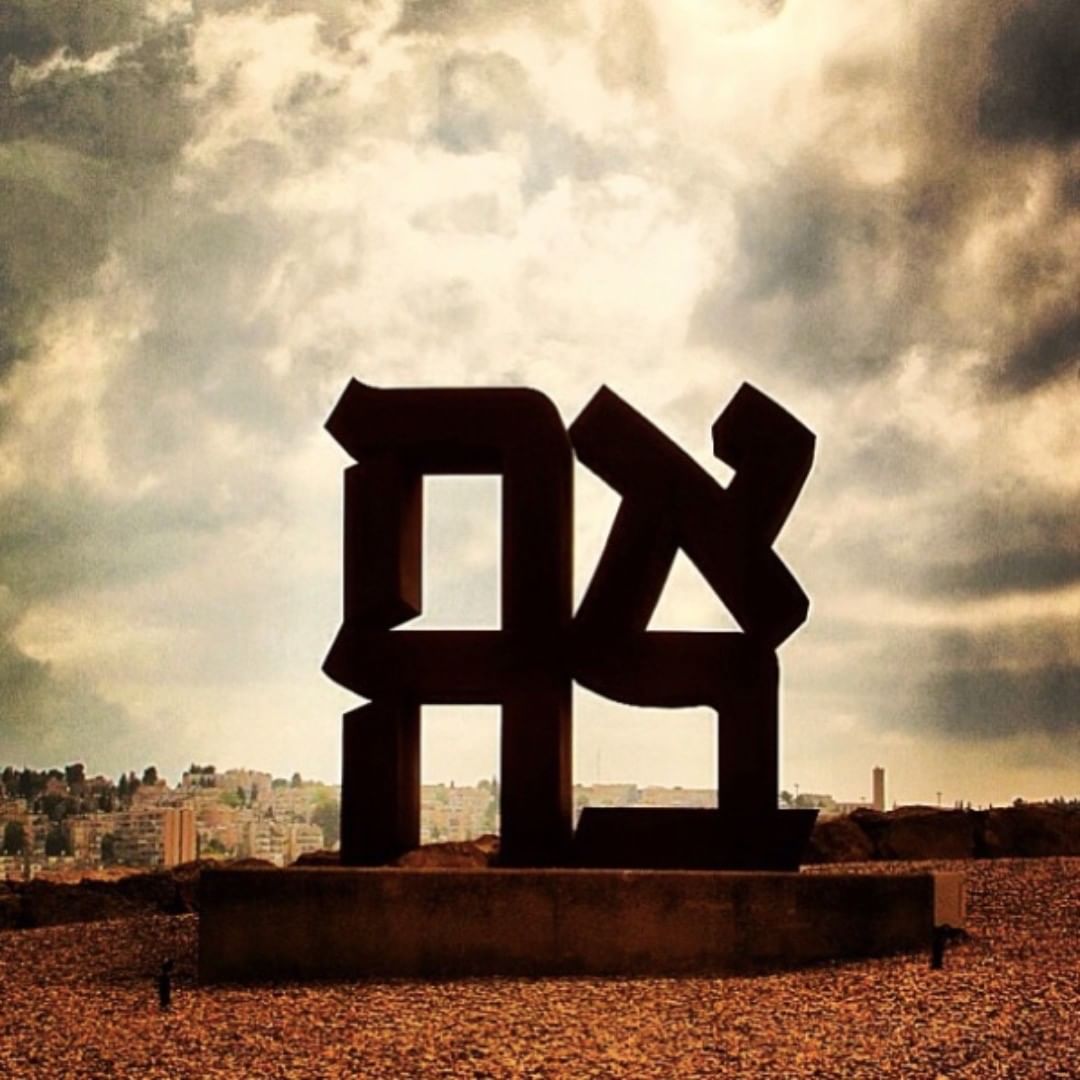 Speaking about Love variations, in 1977, Indian made a Hebrew version. He used Cor-ten steel for the Israel Museum Art Garden in Jerusalem. The Hebrew word for love is Ahava.
26. Hope Red Blue 2009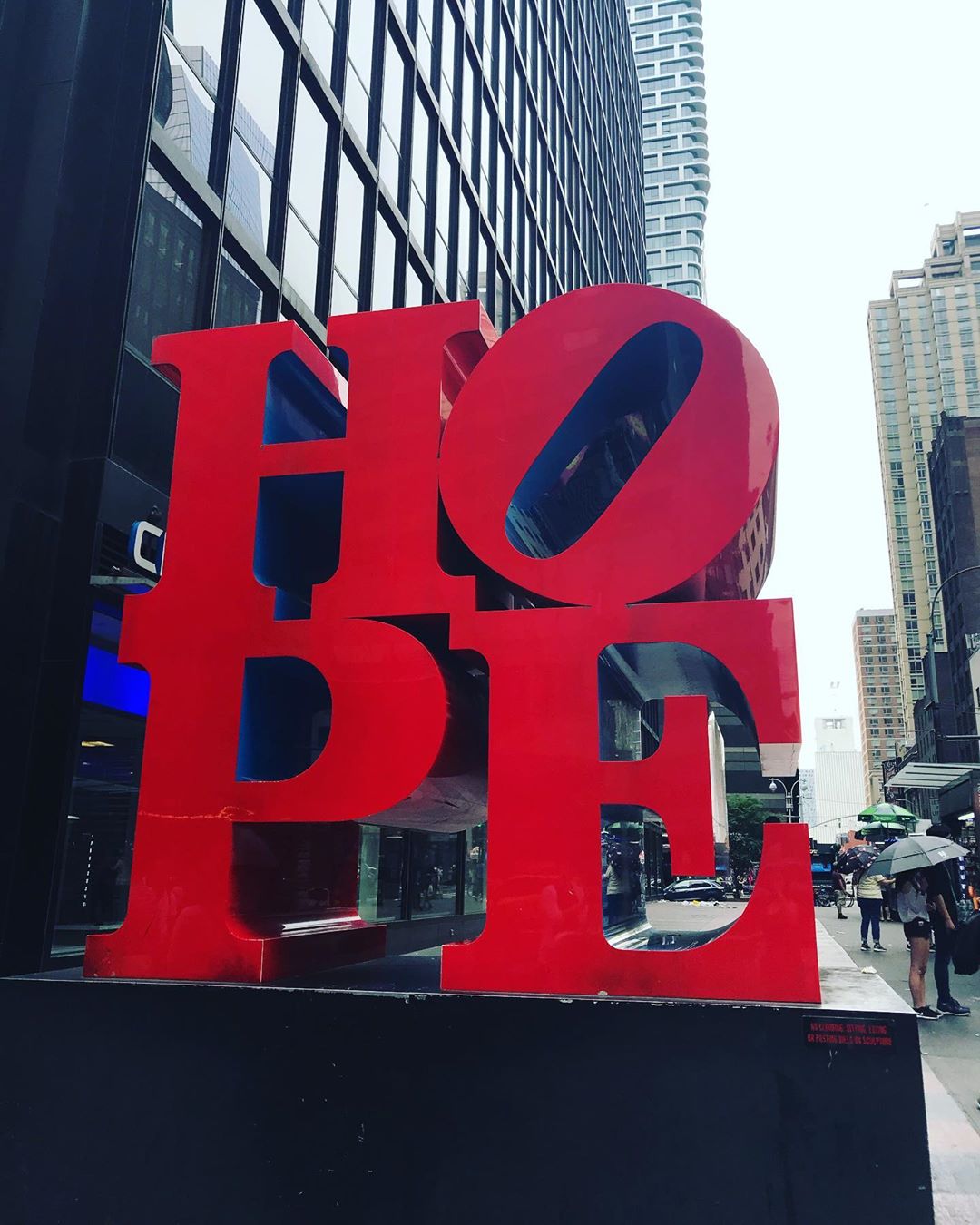 In 2008, Robert created another image similar to his iconic Love. This time, he used the word Hope. The artist donated all proceeds from the sale to Barack Obama's presidential campaign. He managed to raise more than $1 million.
During the 2008 Democratic National Convention, Obama revealed a stainless steel sculpture of HOPE outside Denver's Pepsi Center.
27. LOVE Sculpture 1976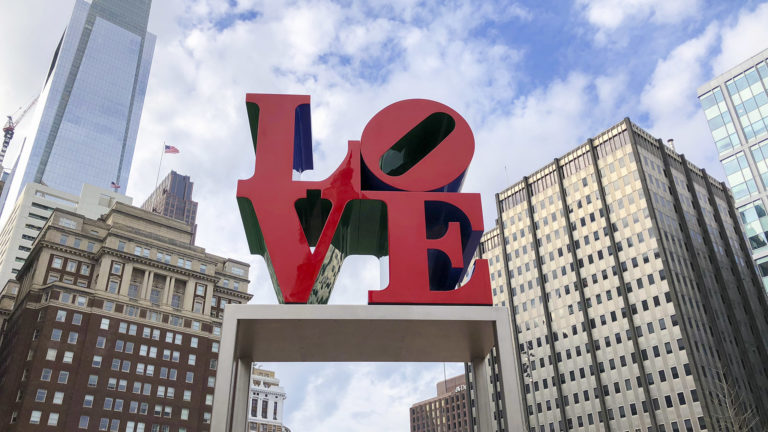 Over the years Robert changed the shape of his Love letters. He started with the love series in the 1960s and then continued throughout different decades.
28. Robert Indiana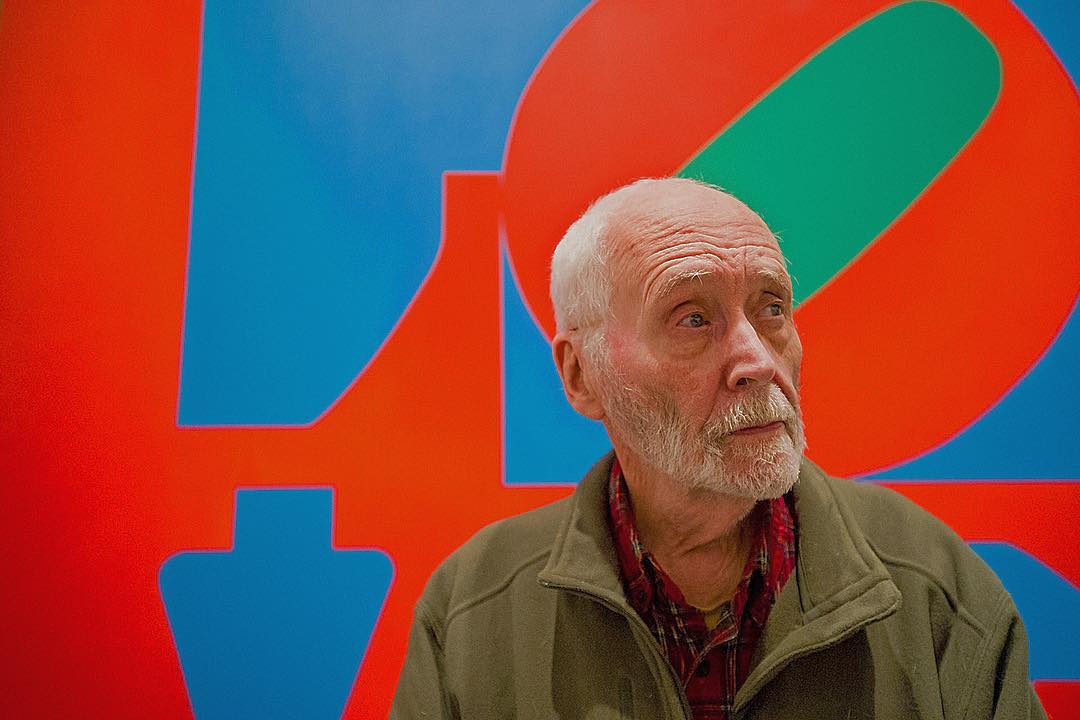 Even as a young child, Robert knew he would be an artist. He showed interest in art at a very young age. And nowadays we know he succeeded in his mission. Robert and other pop art movement artists completely changed the way we look at art.