If you enjoy Japanese culture, including the design and way of living, you must know that perhaps more than any other country, Japan's design has deep roots in tradition. Modern Japanese interior design has had a long-term influence on Western architecture and design. When it comes to contemporary design, the effect is extremely evident. Nordic designers have a natural attraction for Japanese simplicity, workmanship, and natural materials, which is unsurprising. Japan's influence, on the other hand, is more subtle and extends beyond simple aesthetics and materialism. Minimalist design is perhaps the first thing that comes to mind when you think about Japanese residences and apartments. However, these contemporary living spaces are not usually minimalist or resemble traditional Japanese residences. One of the most important things is to feel the traditional Zen philosophy and everything that comes with it.
The simple, natural essence inherent in minimalist architecture and design is inspired by Japanese traditional Zen philosophy. The basic aspects central to this immensely recognized design approach are line, form, space, light, and material. To open up a space and allow an organic flow between the structure's inside and exterior, the absence of non-essential internal walls is highly valued. This method is thought to reduce all elements to their most basic qualities. This Zen notion has been interpreted by Japanese architects using materials, geometry, and nature to create a profound interaction between the natural environment, the location, and the buildings.
So, what distinguishes contemporary Japanese home design? What is the difference between traditional and modern places to live? And what's the most efficient approach to re-creating the simplistic elegance of Japanese interior design? Continue reading to learn how to bring serenity and a touch of Japanese flair into your house.
Modern Japanese Bedroom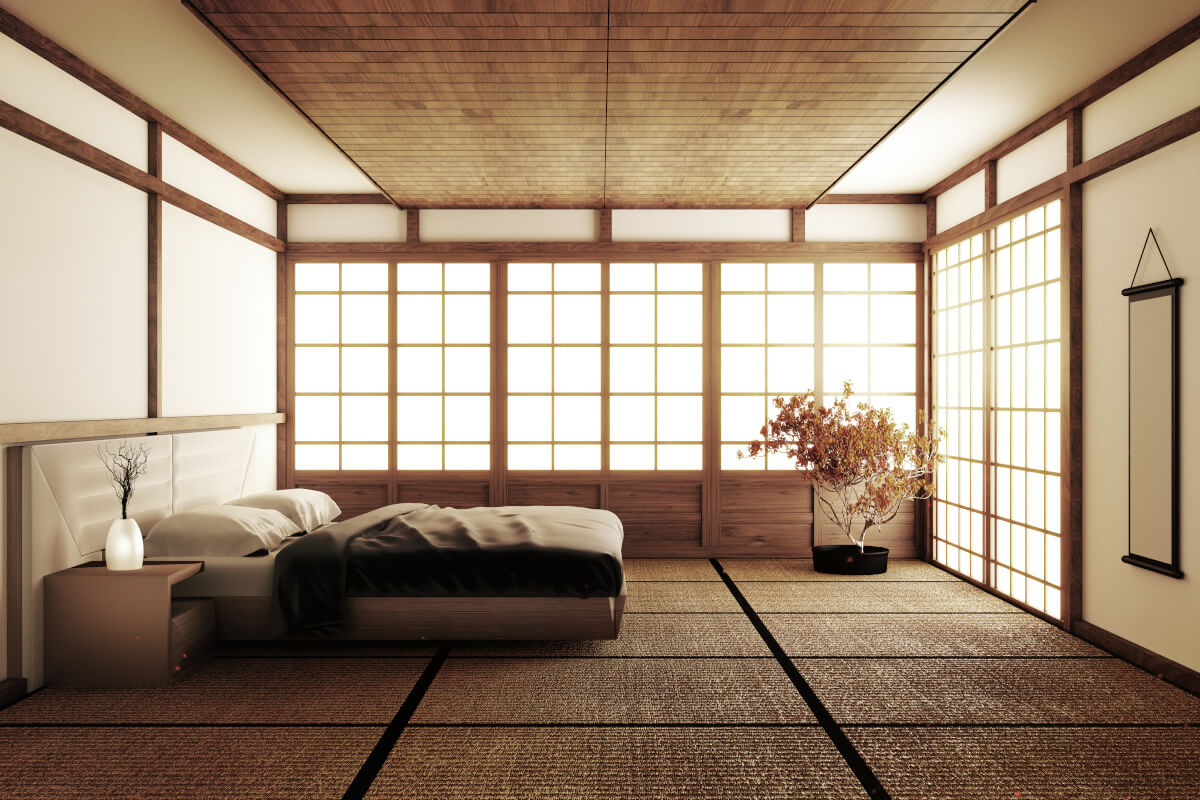 Although modernization is visible, the design stresses minimalism. Urban bedrooms also have a variety of lighting options as well as cultural features such as paintings, artwork, and bonsai trees. There are various factors to bear in mind while constructing a Japanese-style bedroom, whether it is a traditional or modern design.
Entryway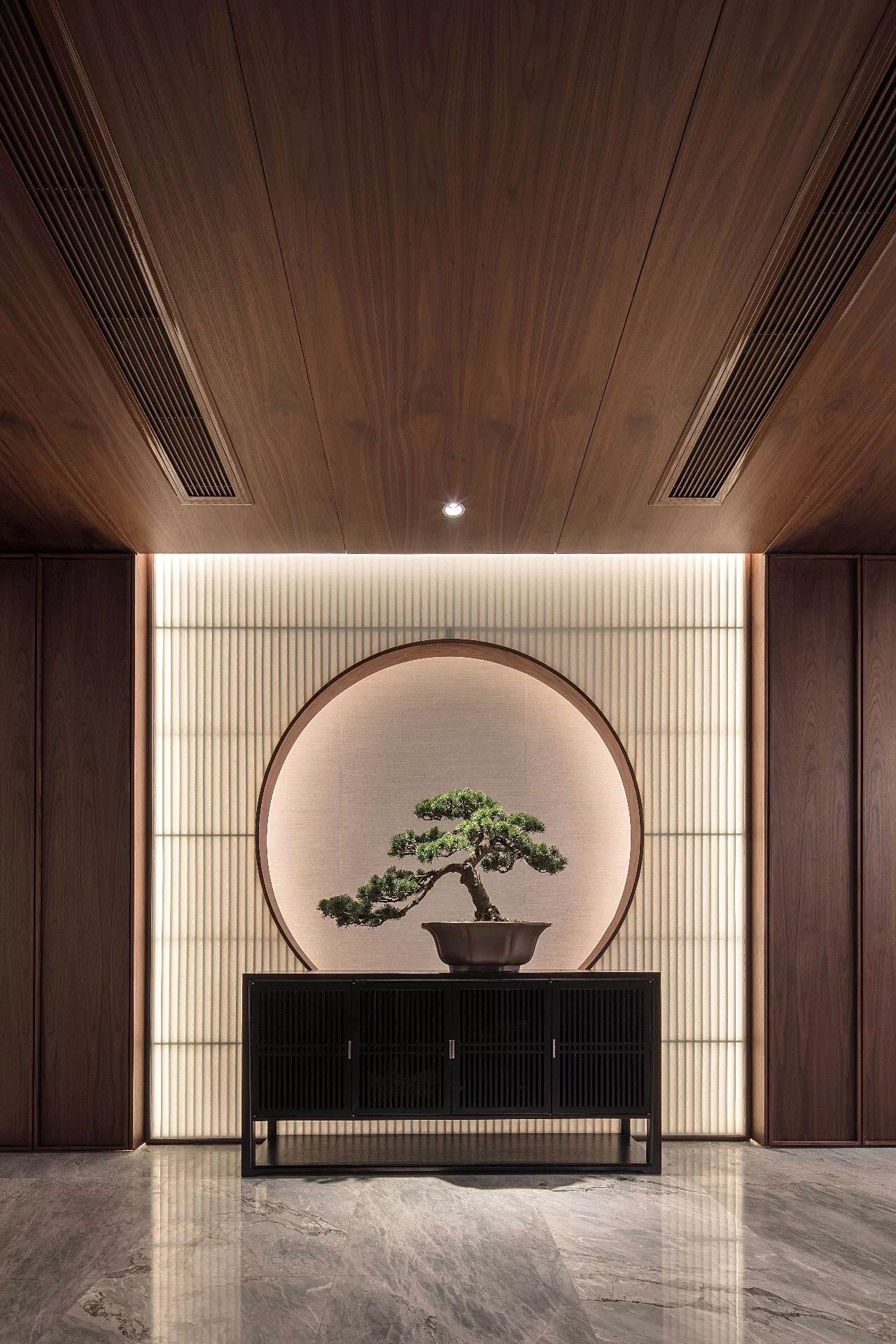 Japanese design includes natural elements, such as wood stone, bamboo, etc. This entryway has the perfect combination of almost all. The dark cabinets next to the light paneling and the marble floor create a unique space indeed.
Elegant Living Room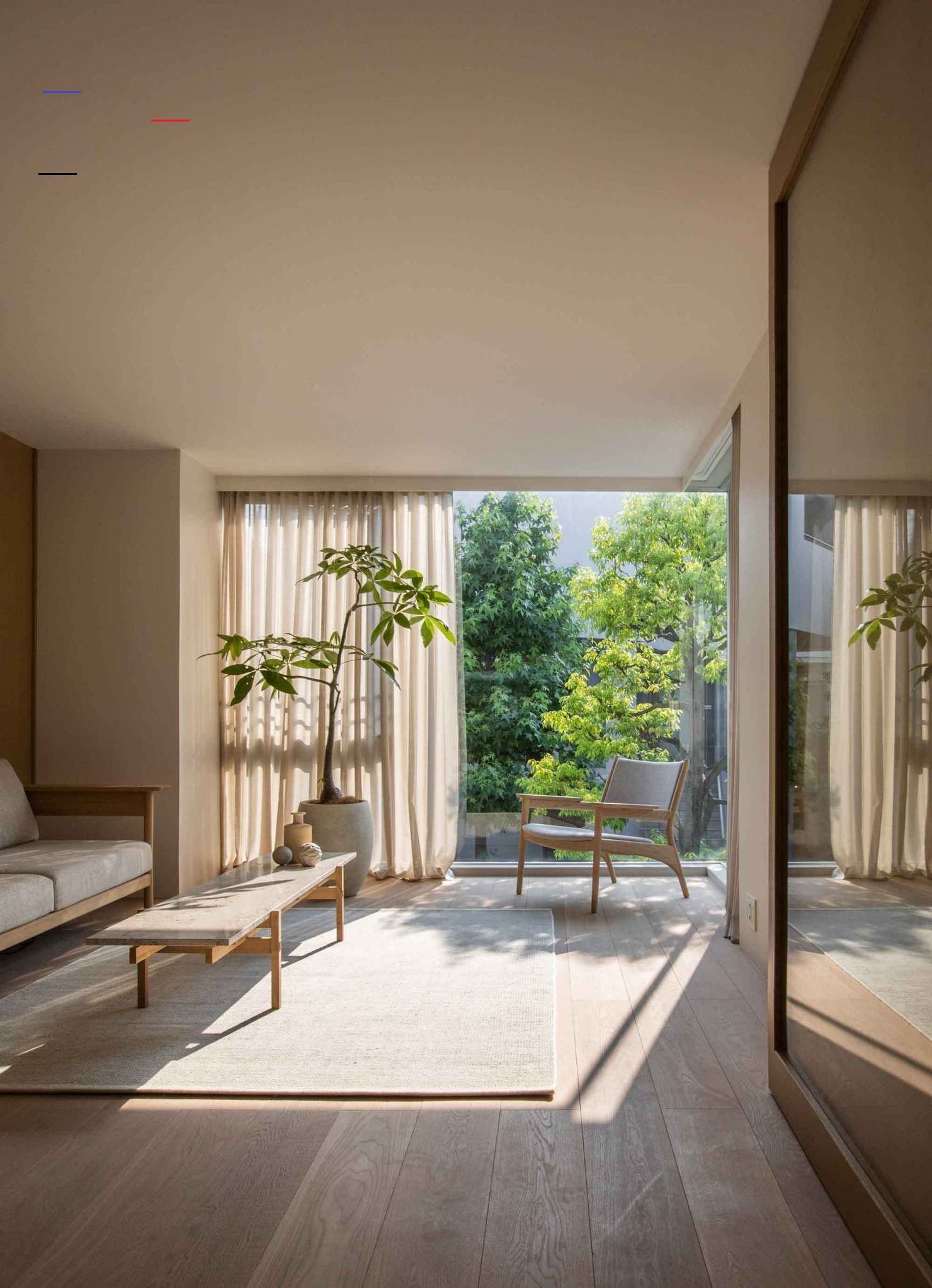 Some of the style's primary traits include simple, pared-back designs and natural materials. Interiors with bare branches and faded flowers have an organic feel to them, as do those with a lot of wood, a material often used in Japanese interiors.
Calming Kitchen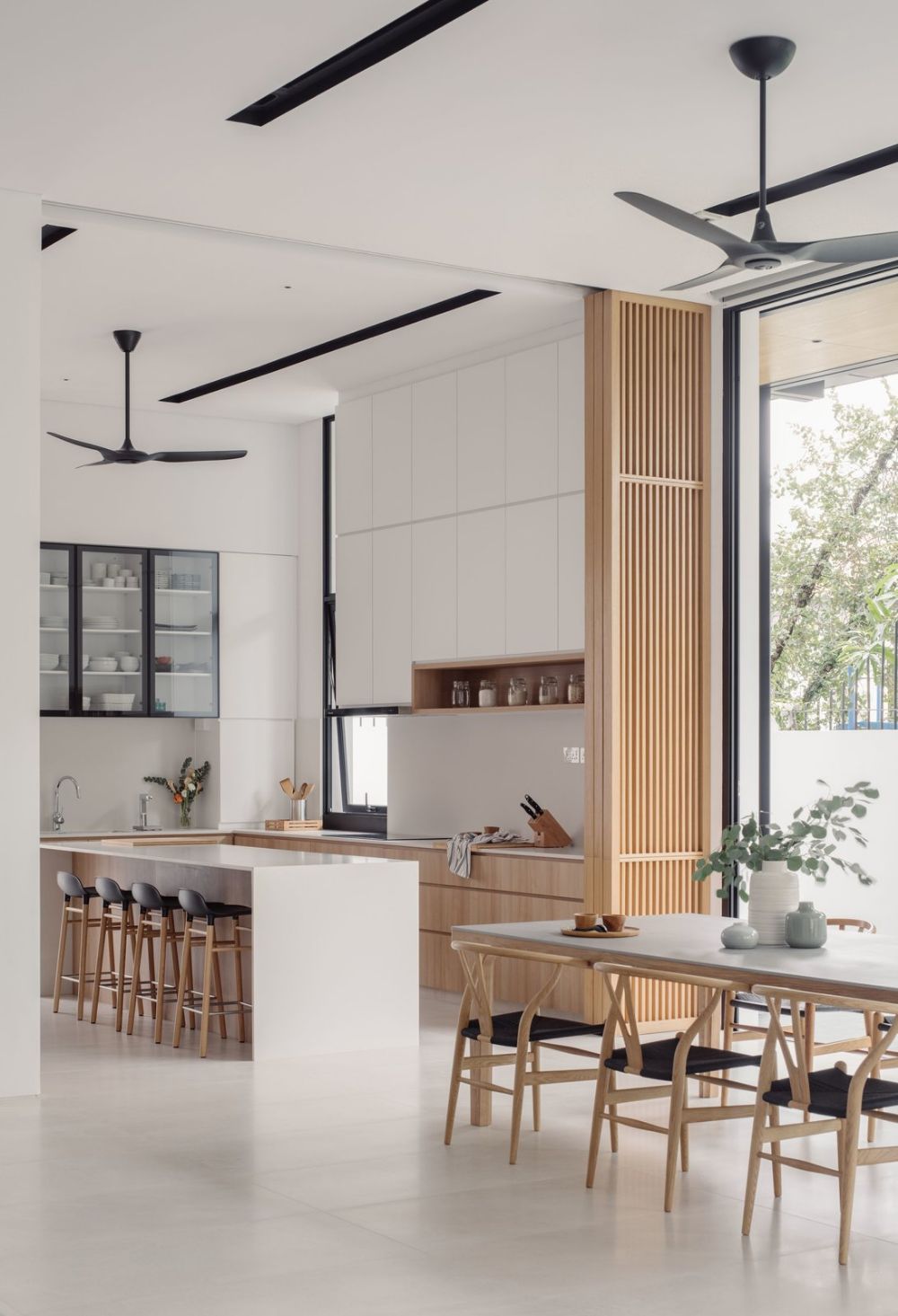 This kitchen includes only a few colors, one of them being a natural bamboo material, that gives all the calmness in this modern kitchen. The white is spread all around, including the floors, but the details that stand out are the black frames and details on the bar and kitchen chairs. Altogether it's a perfect modern Japanese kitchen.
Zen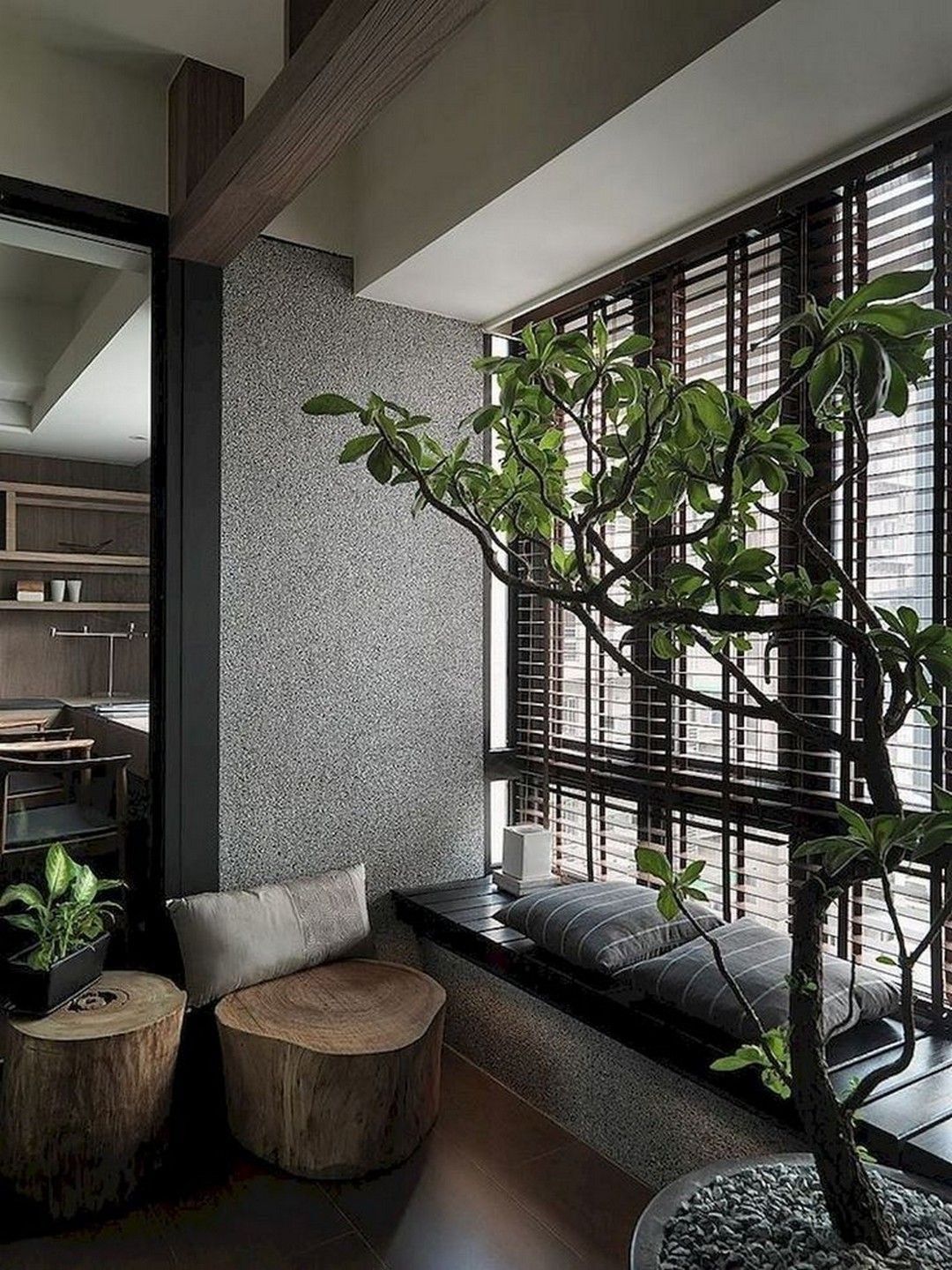 If you have an unused corner in your place, why not create a calming corner where you can ease your mind and soul. It would be great if it's by a window with a sitting bench, but if you don't have that, feel free to use wallpaper instead. Remember to use natural elements, such as wood, rocks, plants, and so on. It will make a great place to read a book or drink some tea as well.
Open Space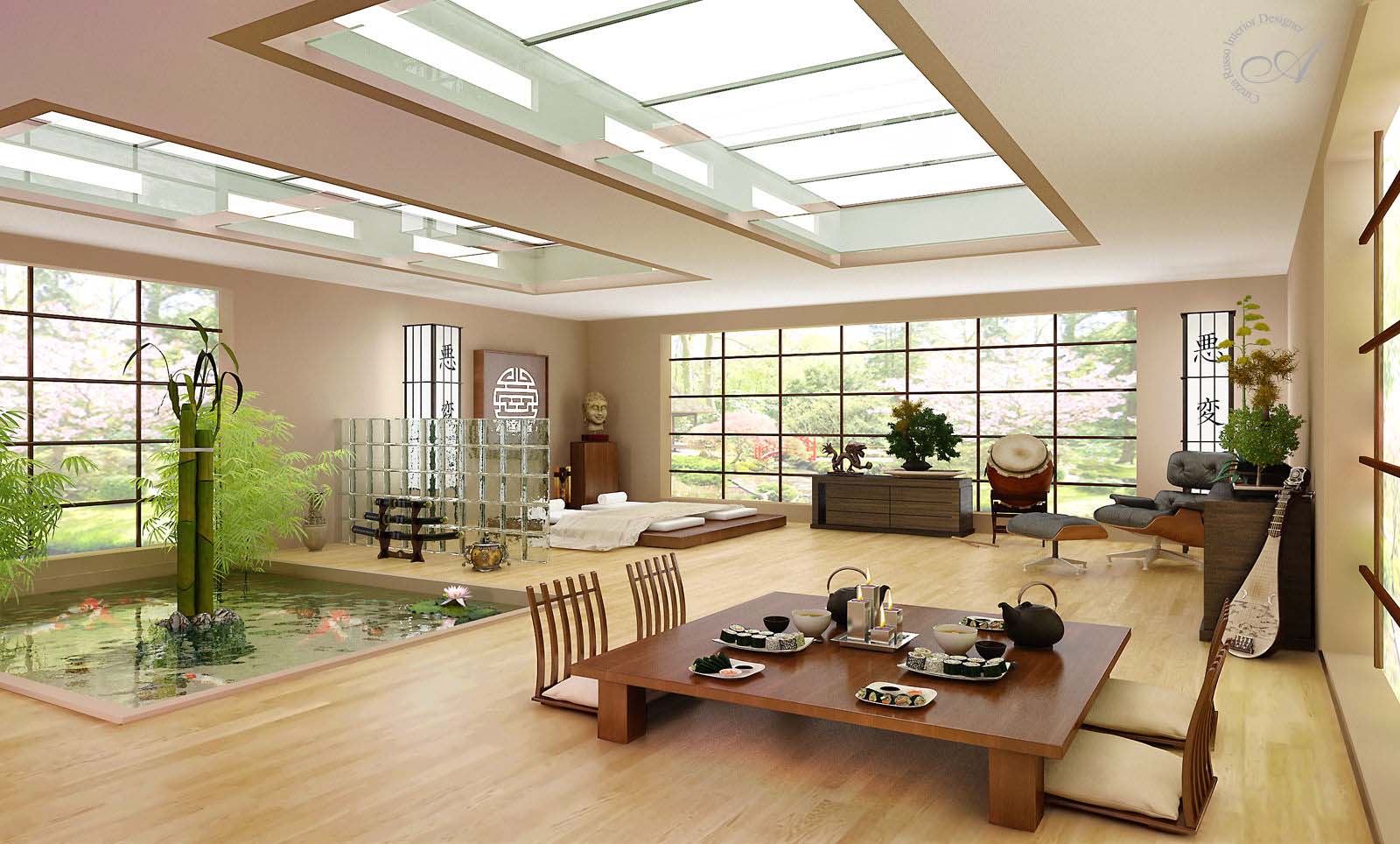 How beautiful does this place look? I love open spaces, and this one is proof that it can be functional, practical, even magical. A dining room, a bedroom, music room, all in one. And the most unique thing in it, the pond. The water and the greenery give life to this space, and the big windows make it bright and that much more open.
Serenity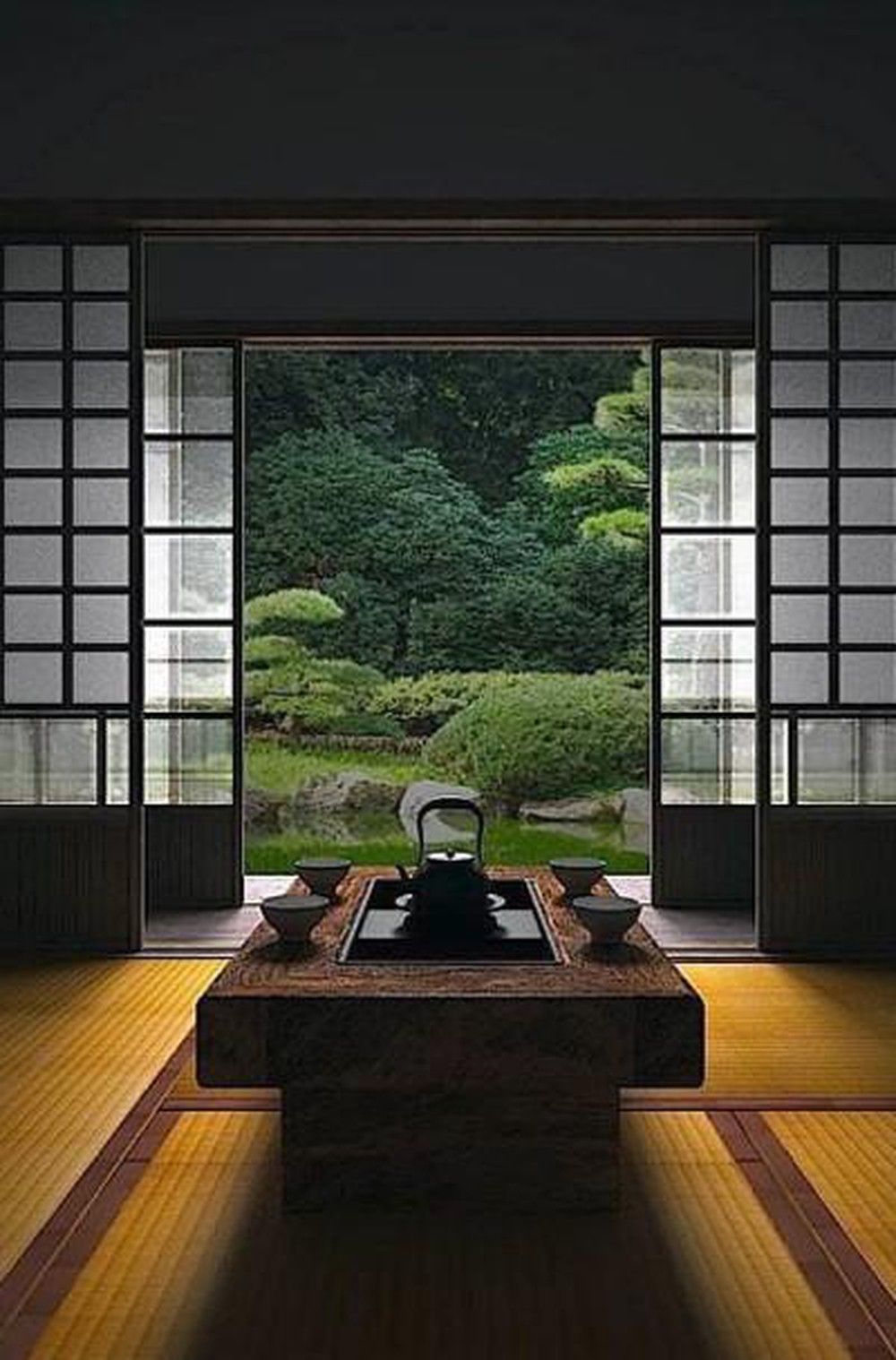 Darker tones do not always give a moody space around you. Sometimes they calm the mind and create a peaceful and serene space. A big plus is the sliding doors that look right at the green garden.  Perfect!
Use every space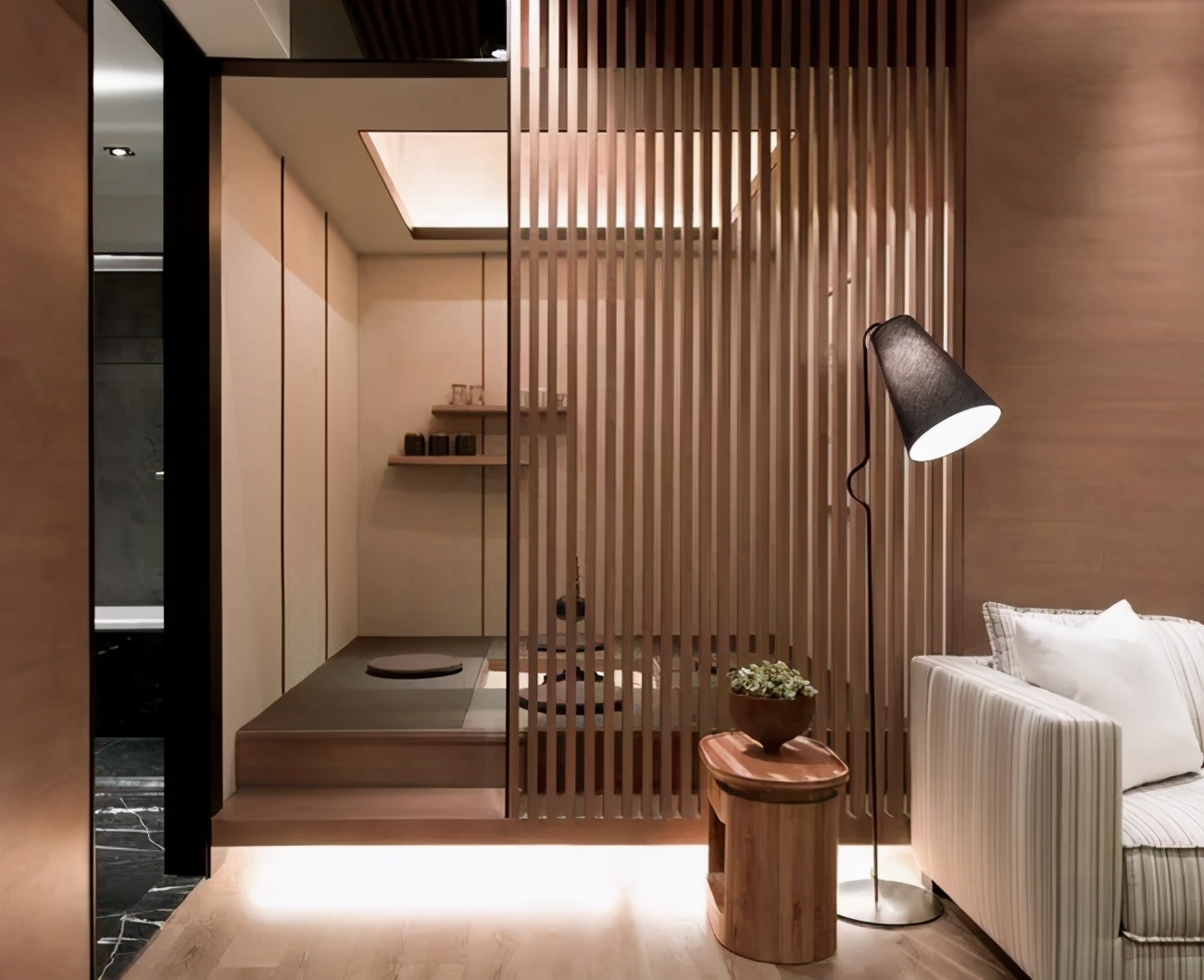 A few pieces of wood separating a small space can make all the difference in some spaces. This is just the right example. The living room is completely separated by such small details. I love it, just because it gives it privacy and it makes it look like a different room.
Sitting Area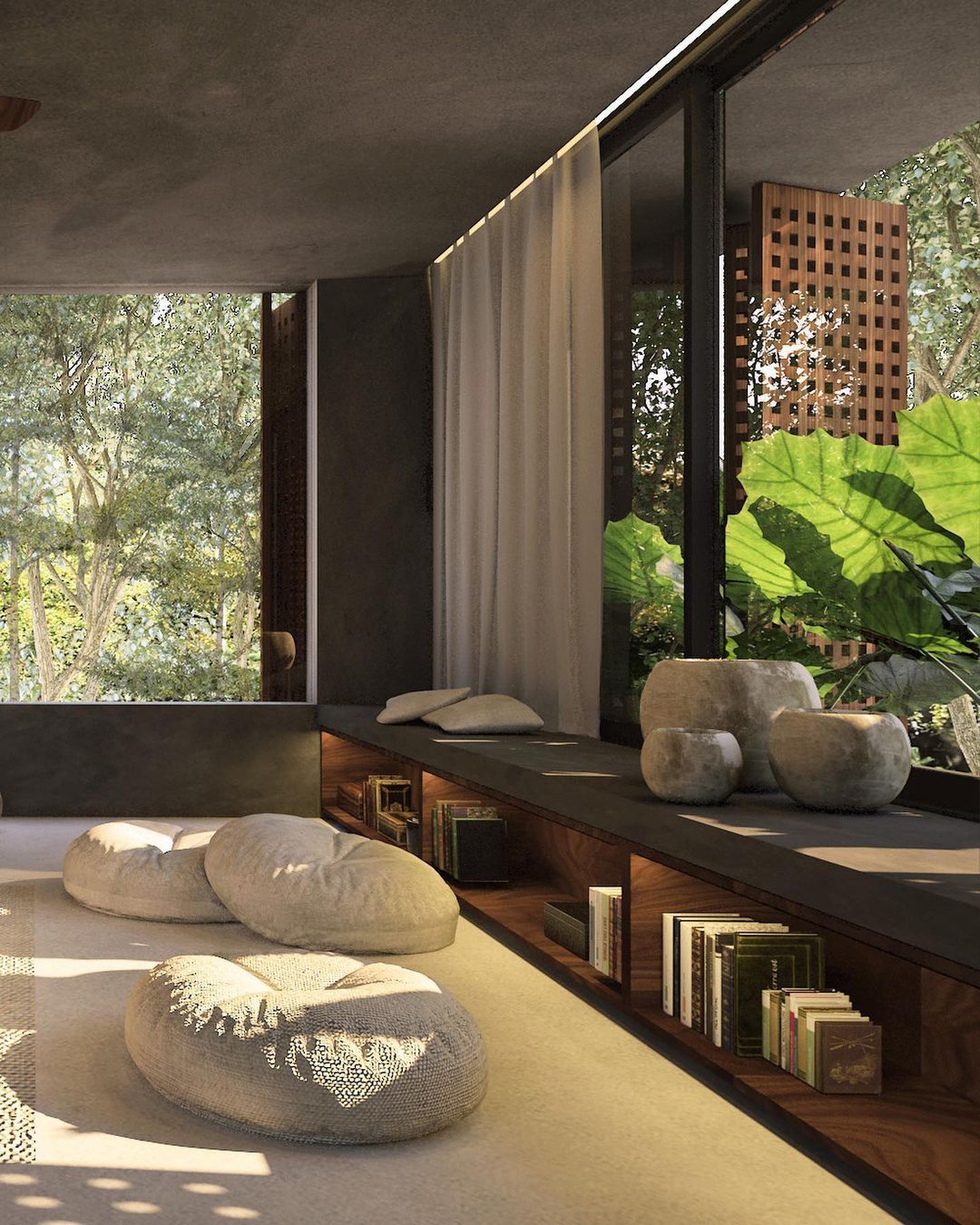 Having in mind that Japanese culture is used mostly natural elements, this under the window sitting area or a book bench if you like can be used for sitting, soring books, you can even decorate some parts of it. But the thing I like is the big pillows on the floor and the big windows. A place just for you whenever you need you need to relax.
Japandi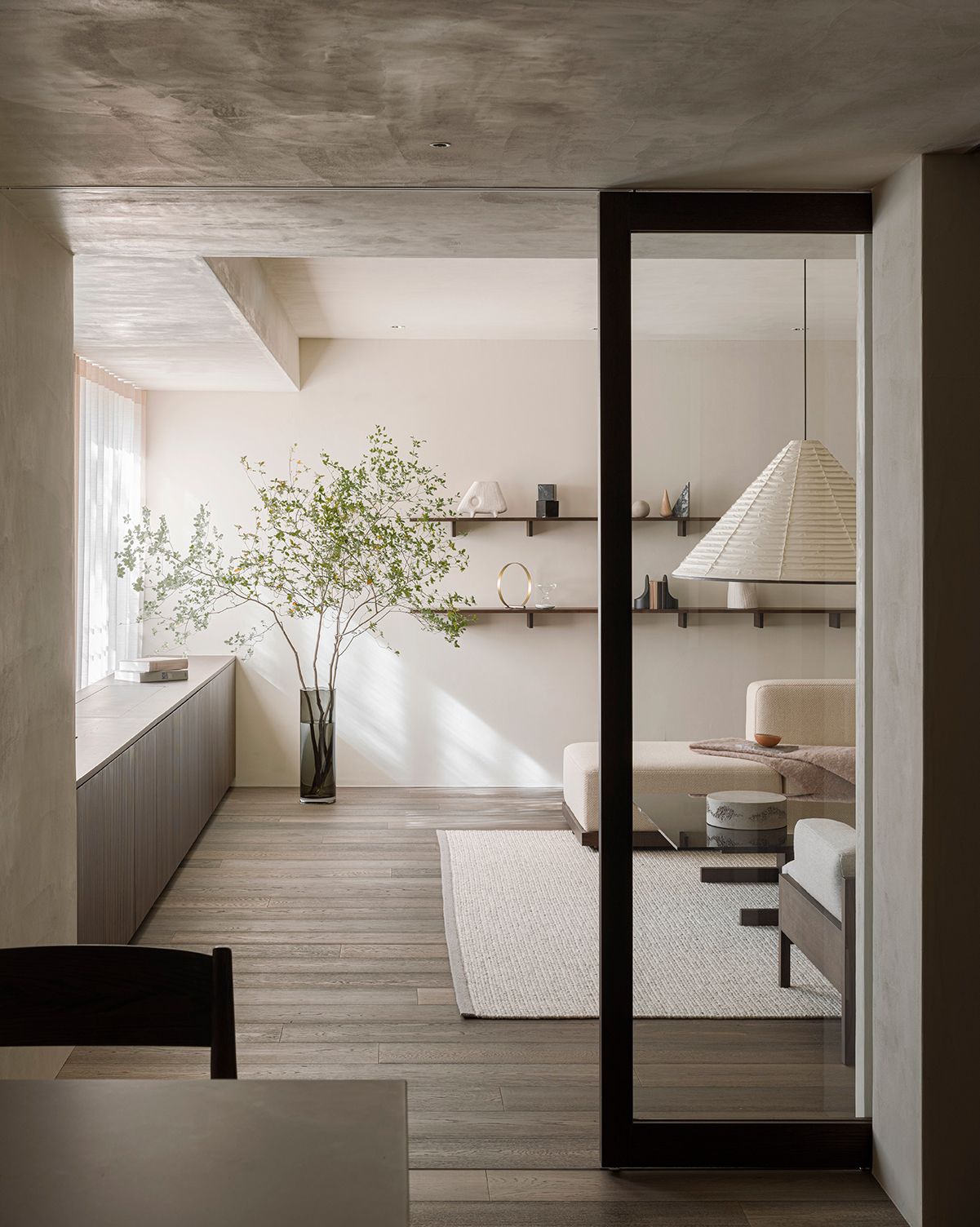 The minimalist aesthetics and natural materials utilized in both Japan and Scandinavia collide in a style known as "Japandi," which has become the biggest trend for interiors that combine Japanese minimalism with Scandinavian efficiency. Some of the style's primary traits include simple, pared-back designs and natural materials.
Luxury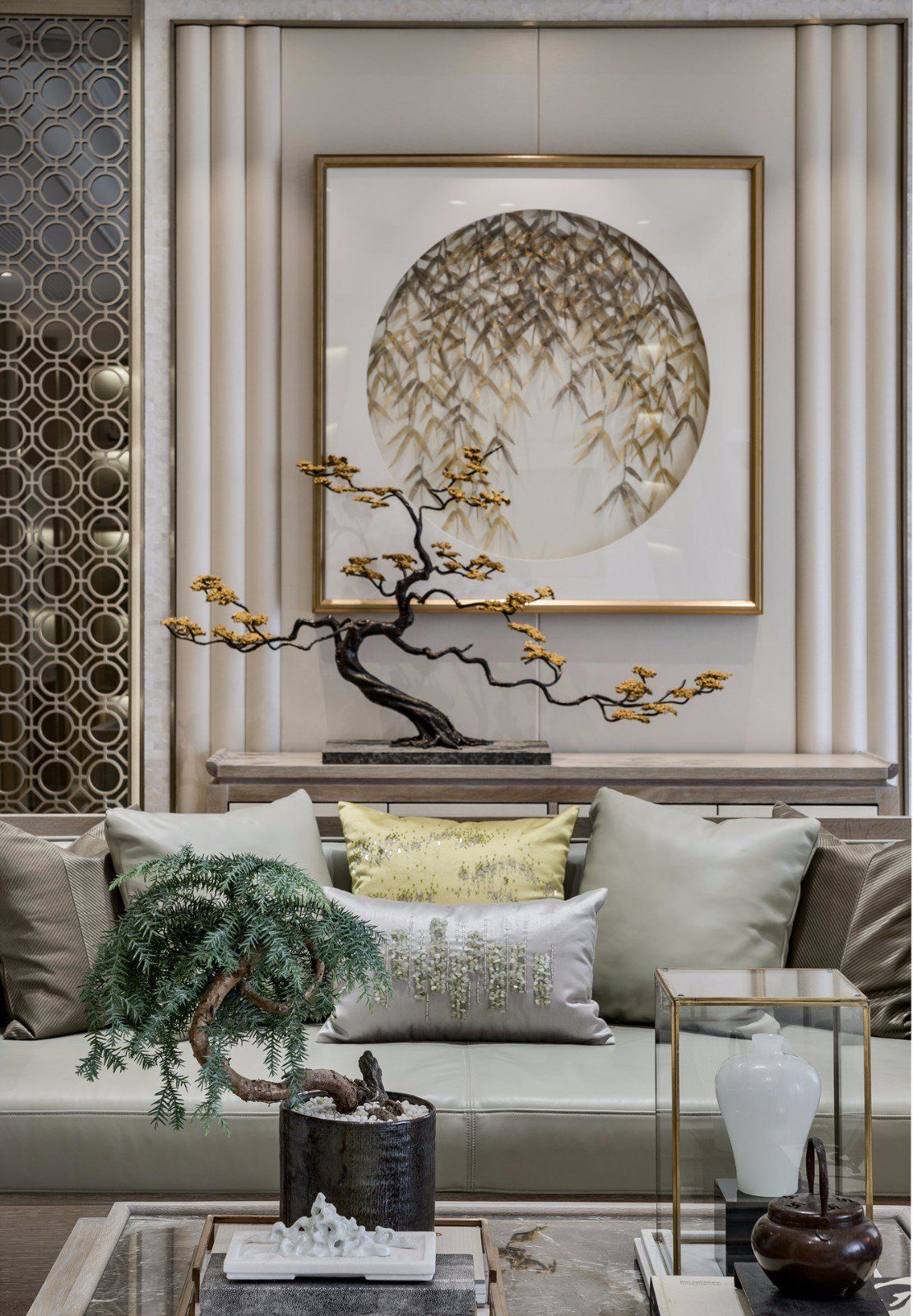 Thou it's hard to believe that there is such thing as luxurious Japanese design, this will show how natural elements if put together correctly can give that impression. Wood, stone, plants, and the secret ingredient, gold. Yes, golden elements can give the whole space that wow effect and make it look luxurious.
Minimalistic Bathroom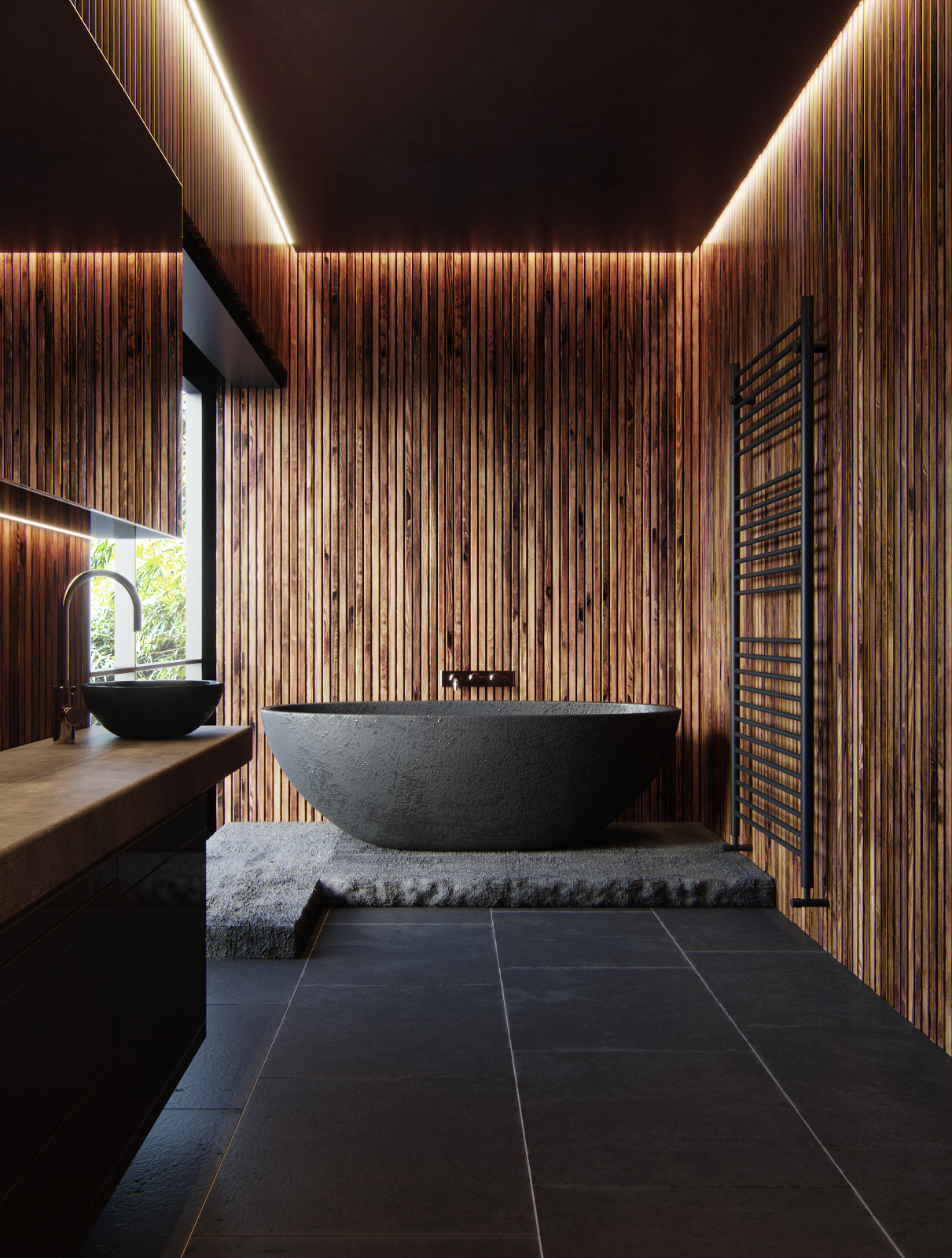 Speak about modern and minimalistic Japanese bathrooms. If you're exhausted and want to feel revitalized, then a shower or a soothing bath is exactly what you need. There's nothing like some much-needed time away from the stresses of contemporary life. Nothing like a Japanese-styled bathroom when it comes to feeling rejuvenated and tranquil.
Relaxing And Natural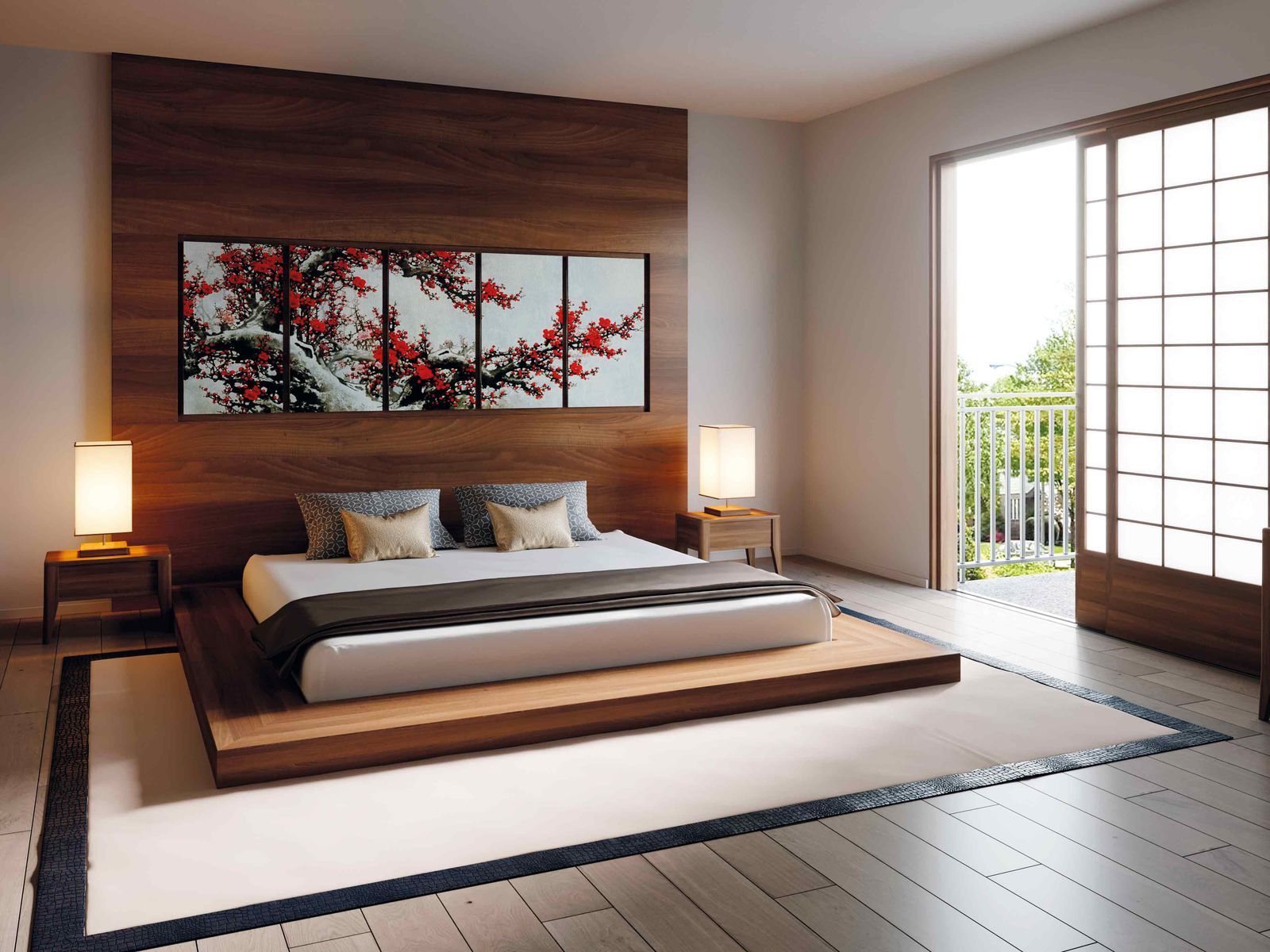 In this modern Japanese bedroom, you can notice that the bed is not directly on the floor, but that it has a wooden base, as well as low nightstands. The headboard goes all the way up. And the beautiful artwork on it makes it that much more inviting.
Sunlight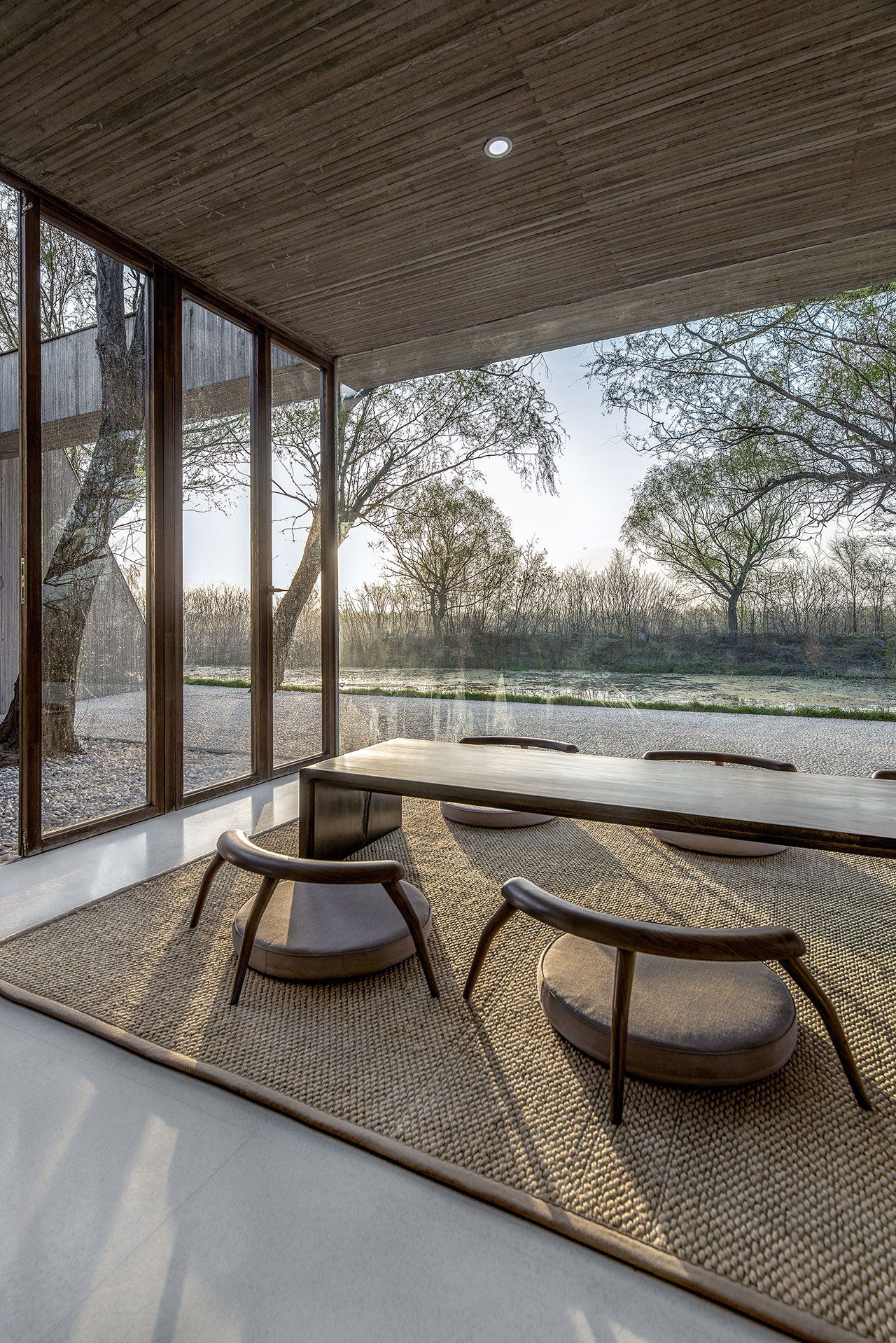 Japanese dining tables are called Chabudai and they're used for various purposes, such as study tables, workbenches, or dinner tables. If you have a space like this, I'm sure you'll find multiple reasons to use this space as well. Let the sunlight in and do whatever you need to do.
Calming Living
The Japanese fashion style is distinct from the rest of Asia's fashion styles. The furniture has soft shapes, the items are well-organized in the room, and the open space around them all contribute to the room's simplicity. Nature is also brought inside Japanese homes via huge, panoramic windows that provide a 360-degree view of the outside, just like this calming living room.
Peaceful Joy Of Cooking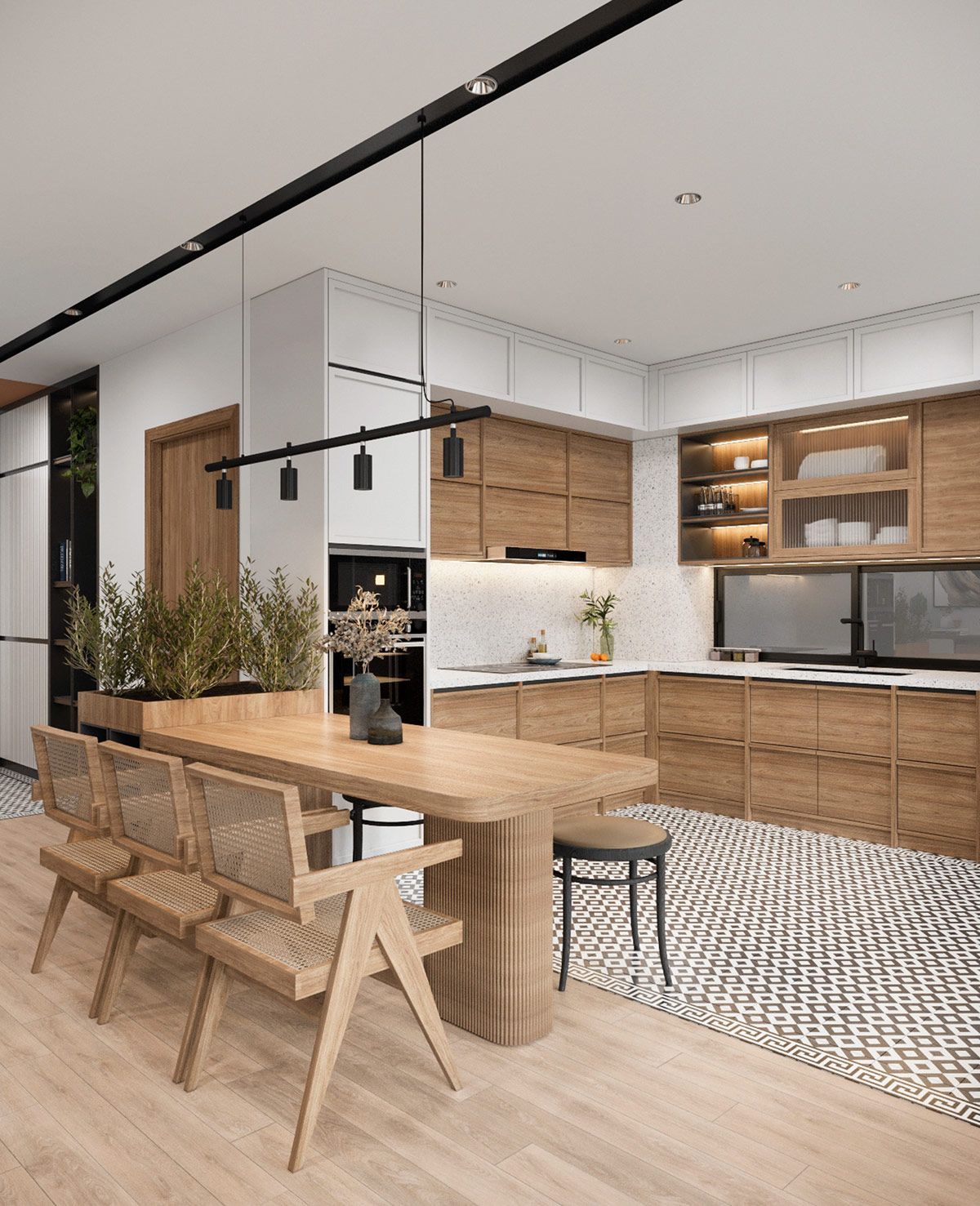 Not everyone has their mini herb garden inside their kitchen and next to the dinner table, but that's what makes it so unique and amazing, This whole kitchen is made of rattan and instead of tiles there are stone pieces and is one very peaceful place that sparks joy.
Cozy Japanese Bedroom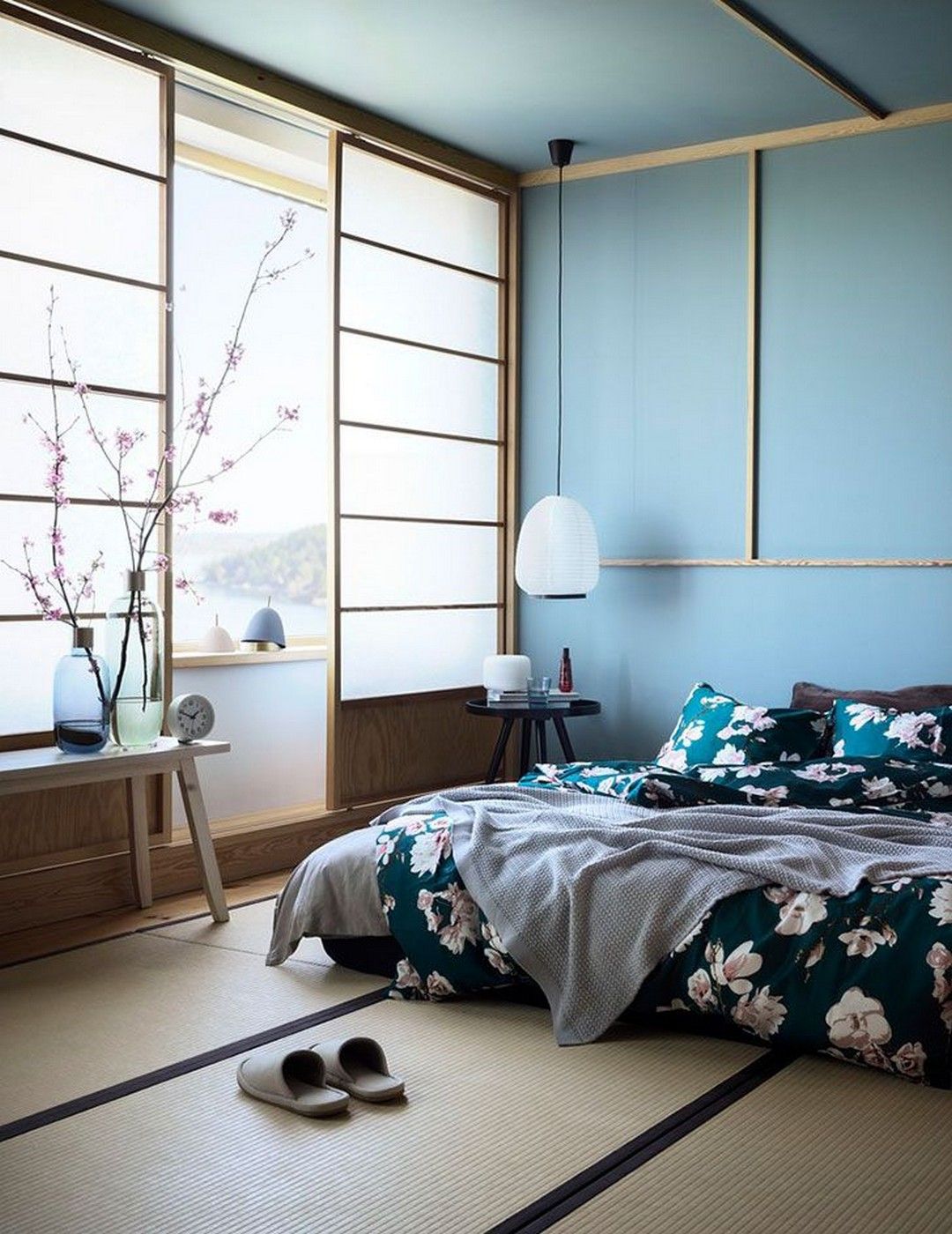 Japanese bedroom decor ideas are meant to reflect Japanese culture and are rich in patterns and unusual artifacts. First and foremost, Japanese people strive to use natural elements. This bedroom is so cute and calming, especially with the flower bedding and the pink flower branches, and yes, the baby blue accent wall.
We always try to keep up with what is trending around the world and give you suggestions on how to improve your home design and make it a place that you love and enjoy. We hope this article gave you some inspiration and ideas of how to make your space calming and relaxing and place leave a comment on which one is your favorite and maybe share with your friends. Until next time!