There's something about a house that tells you if it's a pre-kids or post-kids environment. Maybe it's the child-safe lock on the drawers, or maybe it's the small shoes beside the door. Or maybe it's just a part of the decor. Some people believe that once you have children, you must give up the independence and enjoyment of decorating your home. While there are some safety considerations to take, such as avoiding sharp corners and breakable things, making a kid-friendly space can be incredibly liberating. You suddenly have the freedom to use vibrant colors and patterns, which you wouldn't expect in a home without children. Take a look at these 16 ideas for decorating your home with kids in mind. They'll assist you in embracing the joyful side of decorating with kids.
As you know, when it comes to designing your ideal remodel, make sure to incorporate any prospective additional family members in your ideas. After all, there's no faster way to wear out specific areas of the house than to have kids running up and down the hallways. Fortunately, including childproof design ideas in your remodel is easier than you might think. It's all about foresight and making the best decisions based on design and function. Ready?
Modern Family Friendly Living Room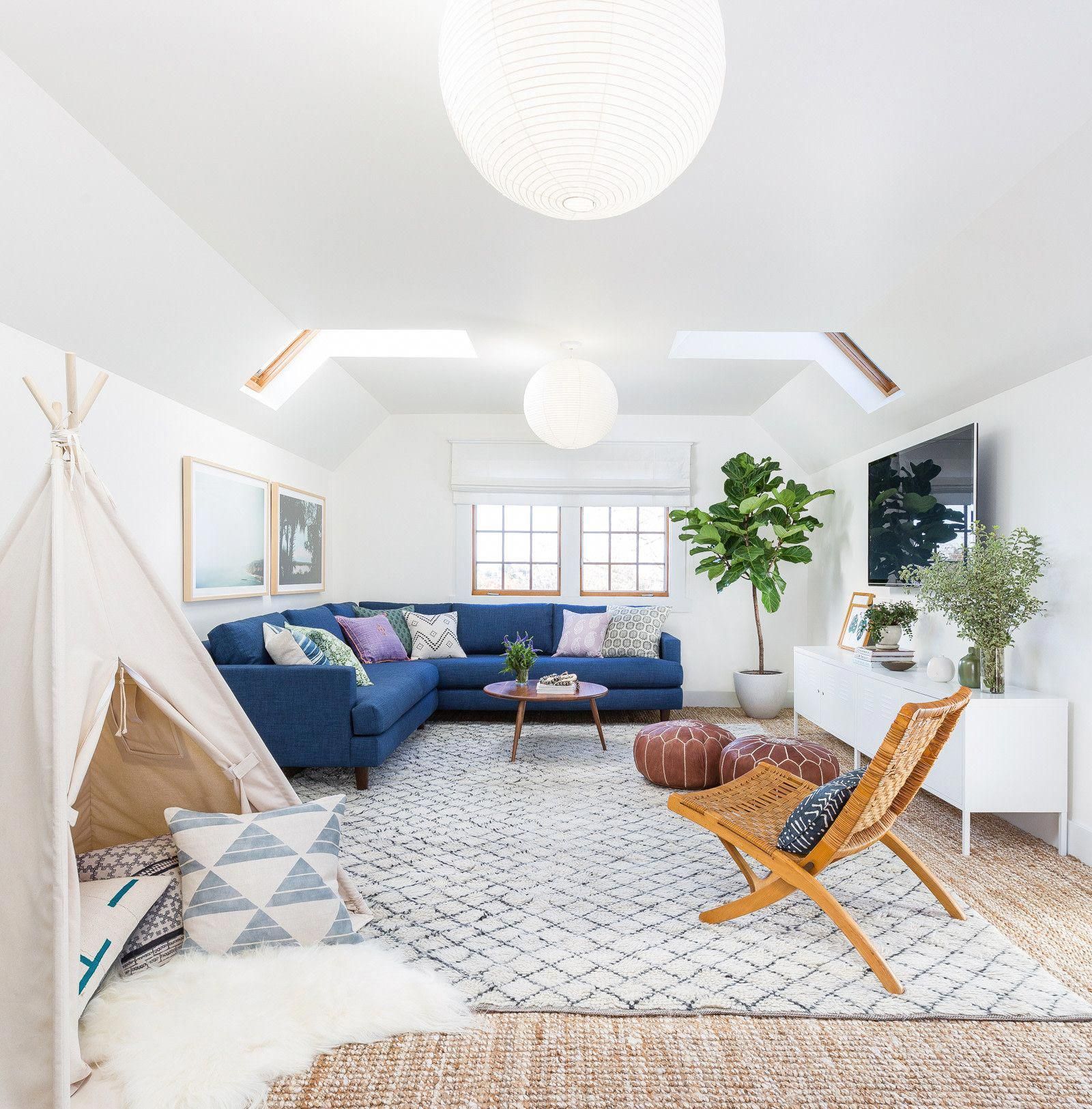 This modern kid-friendly living room offers space for the whole family. I love the navy and brown tones that set the vibe for the whole space. No matter the size of your apartment living room, only putting a teepee for the kids will make all the difference.
Different Kind Of Art In The Kitchen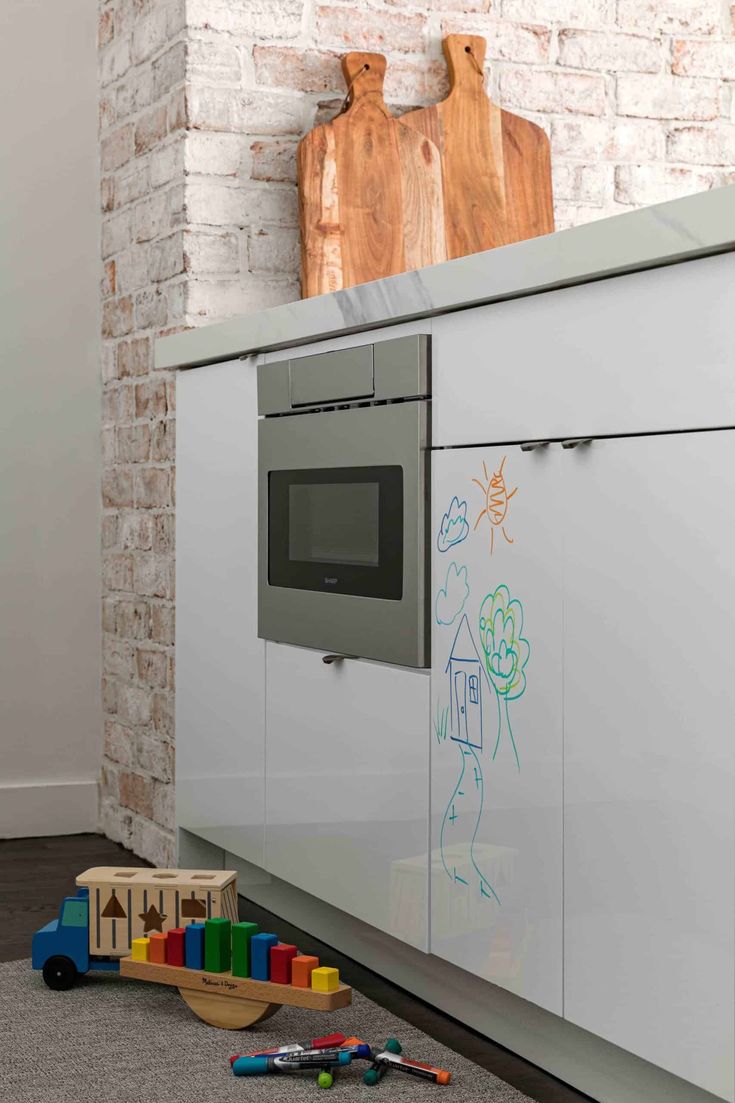 Don't freak out, these are washable markers. If you by any chance have a kitchen with shiny finish cabinets, you'll be able to take this off with baby wipes or a wet towel. No need to say that the kids will enjoy playing with you while you cook, and have the same interrupted time with them,
Farmhouse Playroom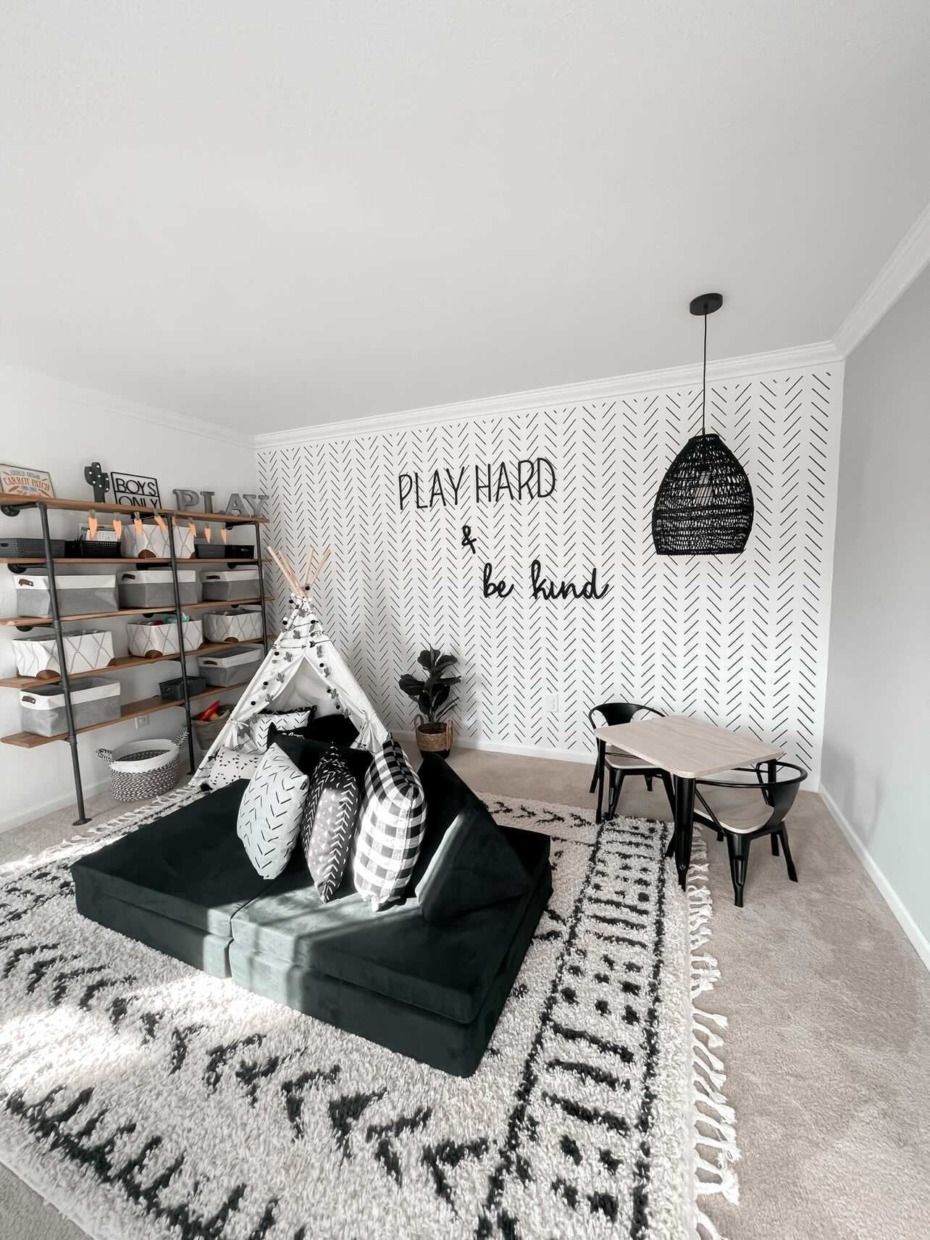 I love this farmhouse playroom. All back and white, allowing the kids' toys to bring all the color and fun in this room. Though this trend is very popular for any kind of decor, here's an idea on how to do the playroom.
Teepee Is Always A Good Idea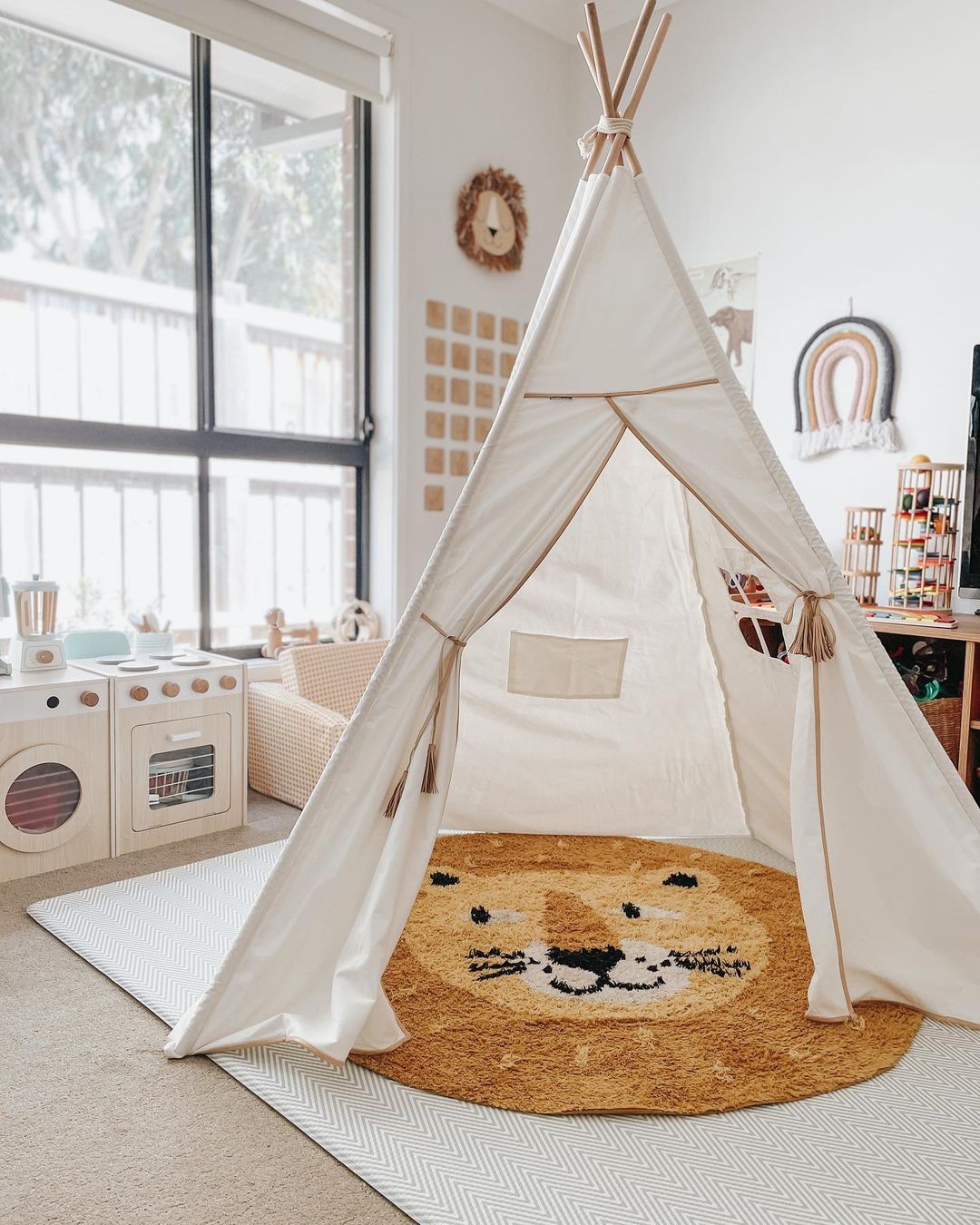 No matter the size of their playroom, a teepee is always a good idea for the little ones to play in. They can read stories, play pretend, and get lost in their imagination. Behind the curtains, their world becomes more magical than ever.
Kids Bean Bag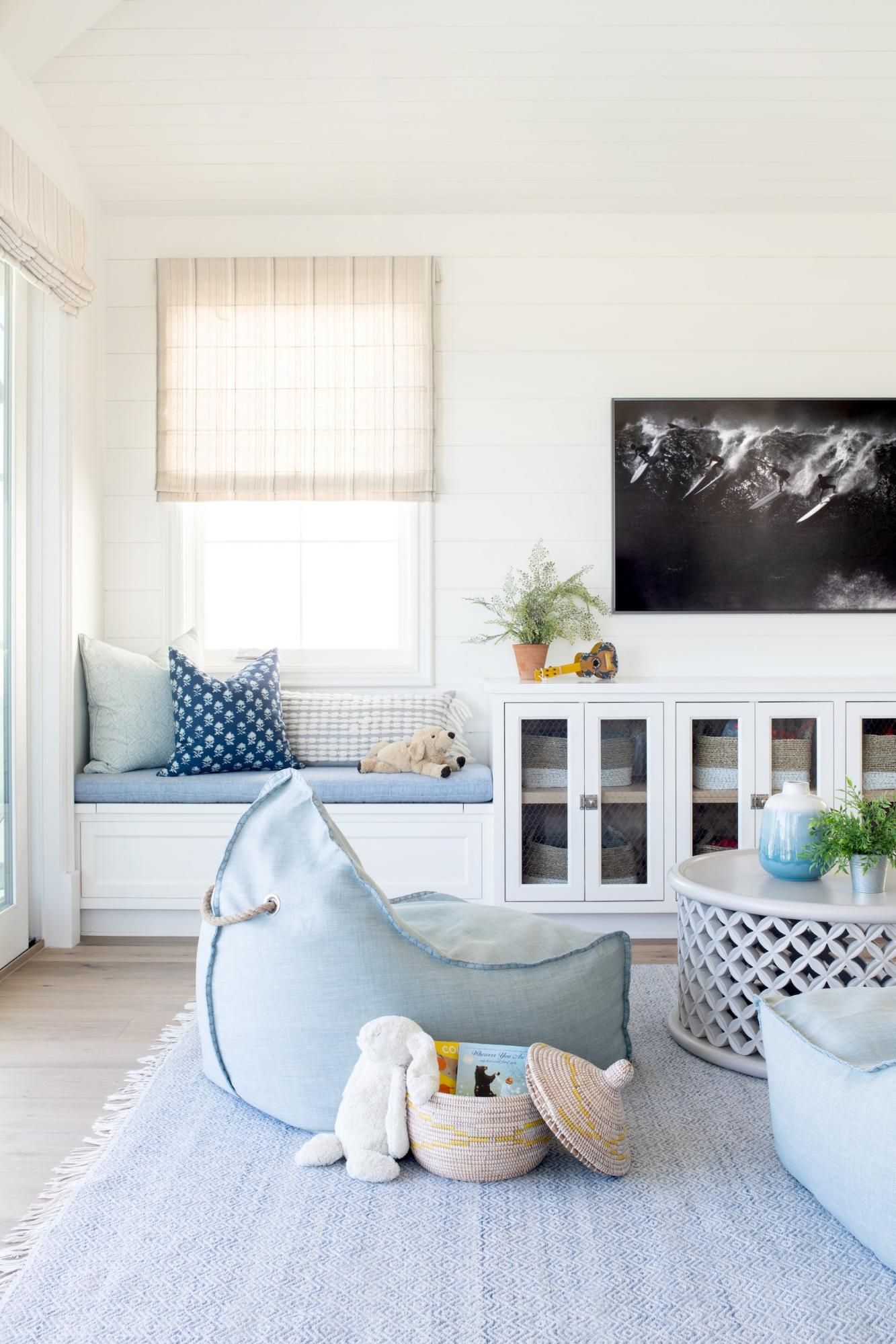 Grown-ups like soft sofas, but kids really, really love bean bags. No matter if they play in then, watch some cartoons or maybe even take a nap, bean bags are amazing.
Pastel Perfection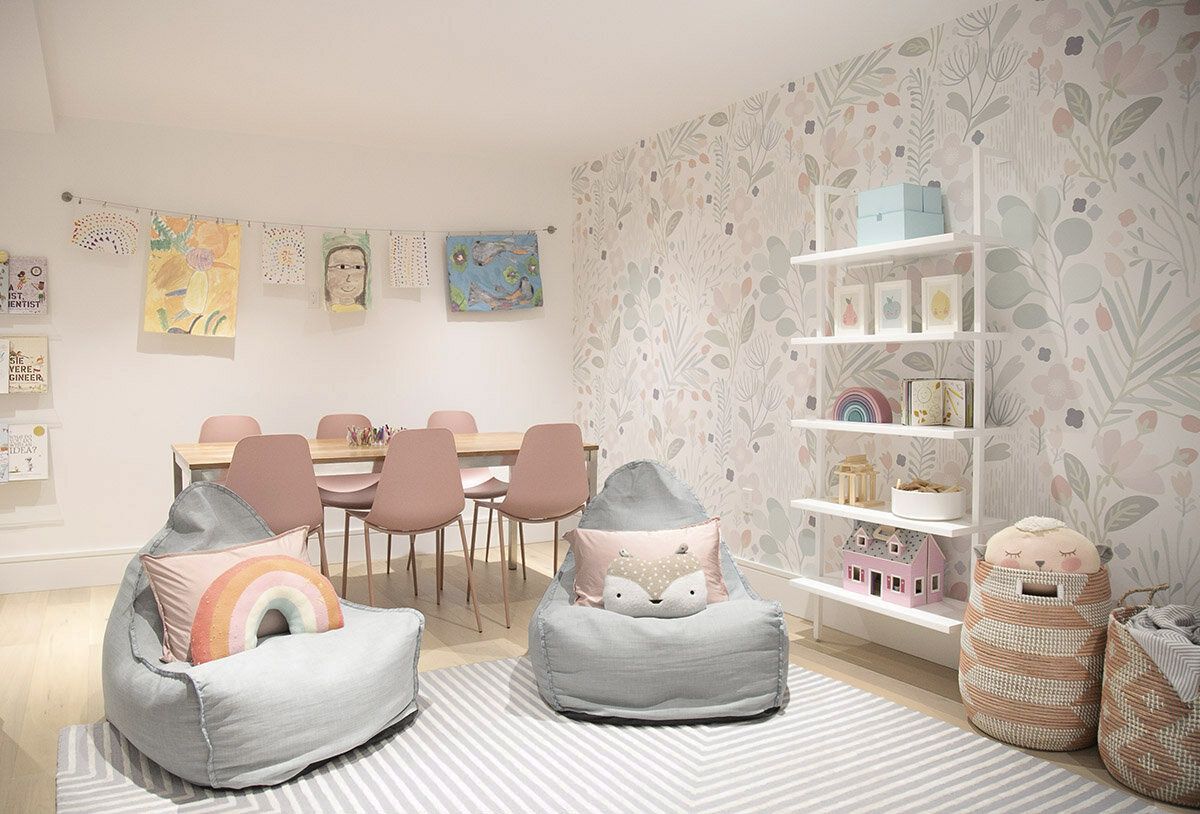 You can make it a part of your dining room, or if you have enough space you can use the dining table as a craft, these pastel colors unite the whole space and create a special space for your kiddos.
Magical Land In Your Home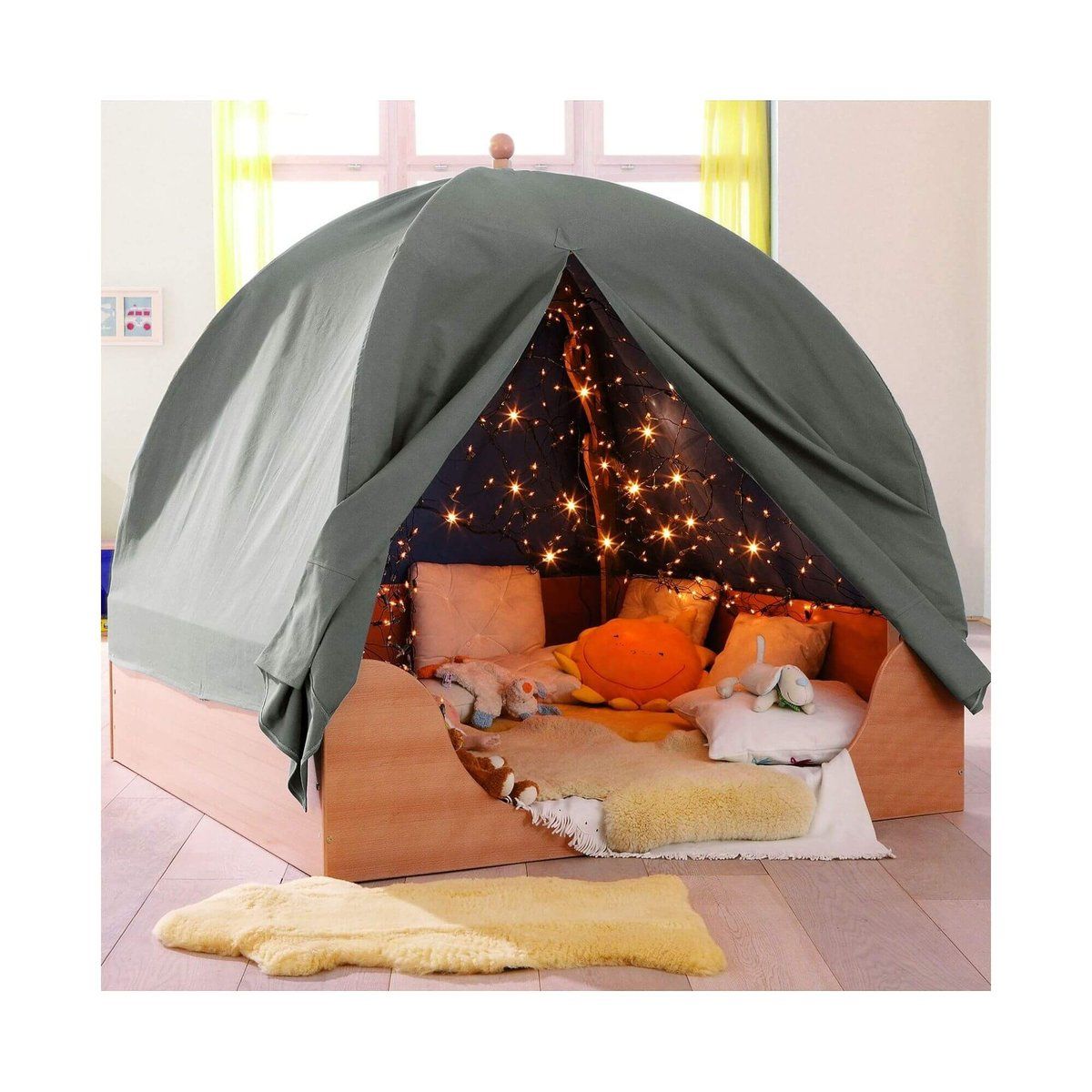 One of the very special spaces for the kids, and the parents, of course, is this place. The fairy lights make it that more magical. You can read stories or tell stories to your kids, taking them to that magical land where everything is possible. It's a happy place for everyone!
Indoor Slide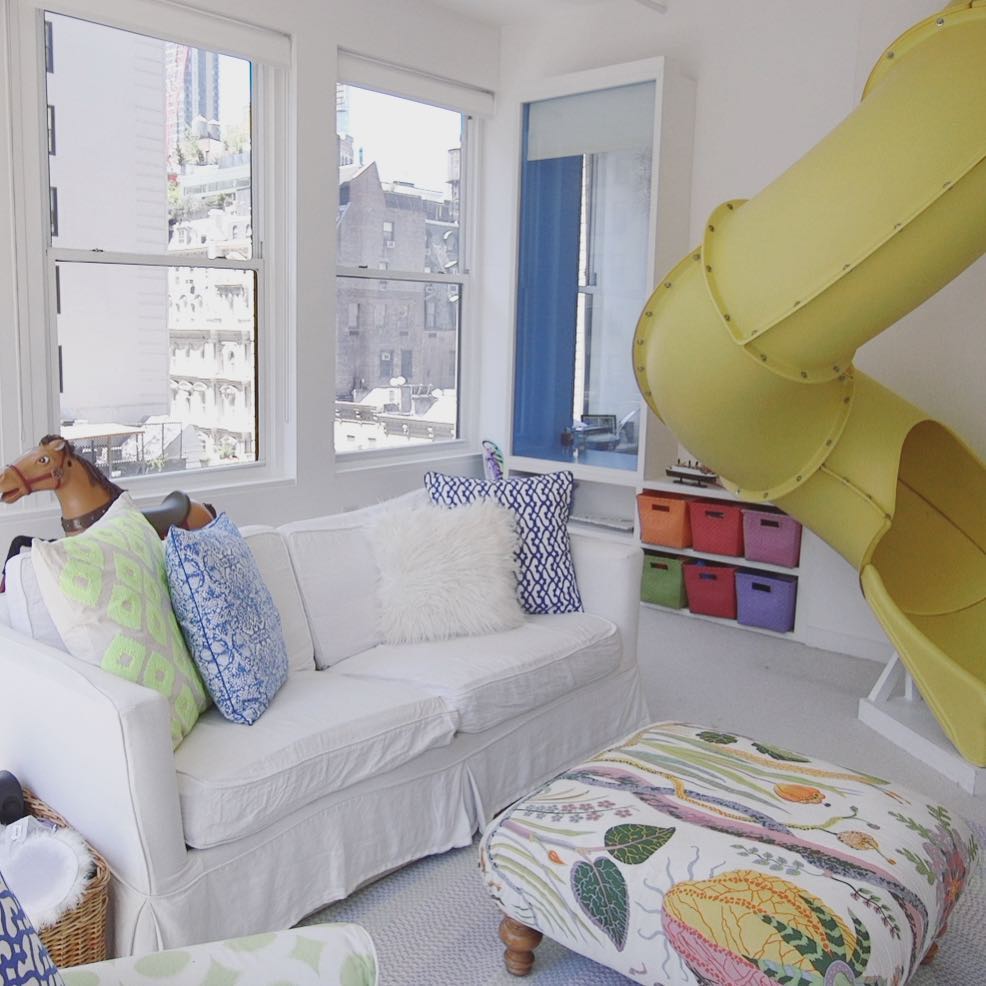 I'll say it again, the space of your home doesn't matter. If you're creative enough to make a fun space for them, this is an idea for the brave ones. Yes, you can put a slide in your living room, and imagine the fun that they'll have.
Colorful And Useful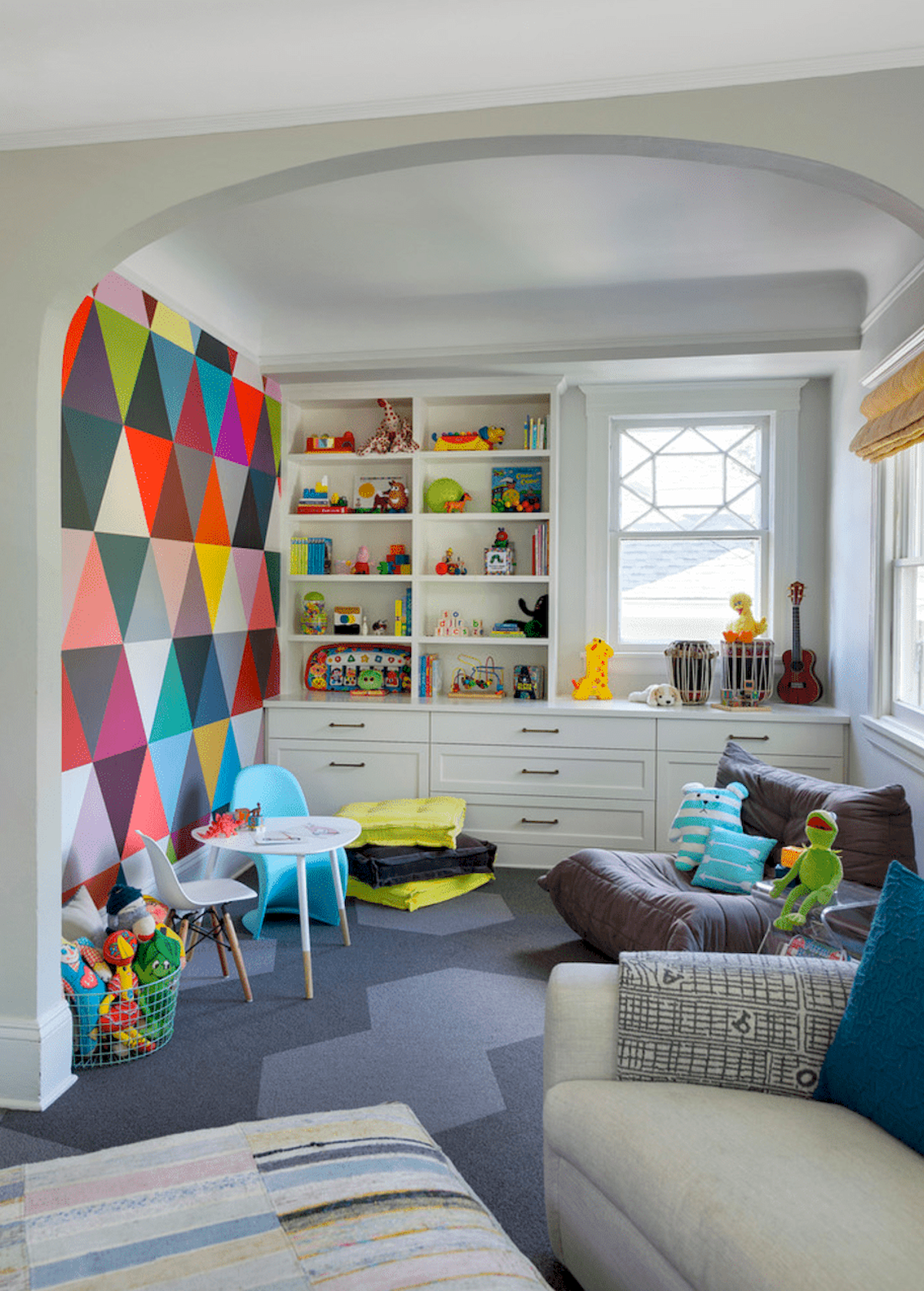 Why not make a wall in the playroom that matches all of your kids' toys? That way you can leave everything white and let them decorate with their toys however they like. It'll be fun you can change decorations all the time, and everyone can take part in it.
Let's Do Some Chalk Art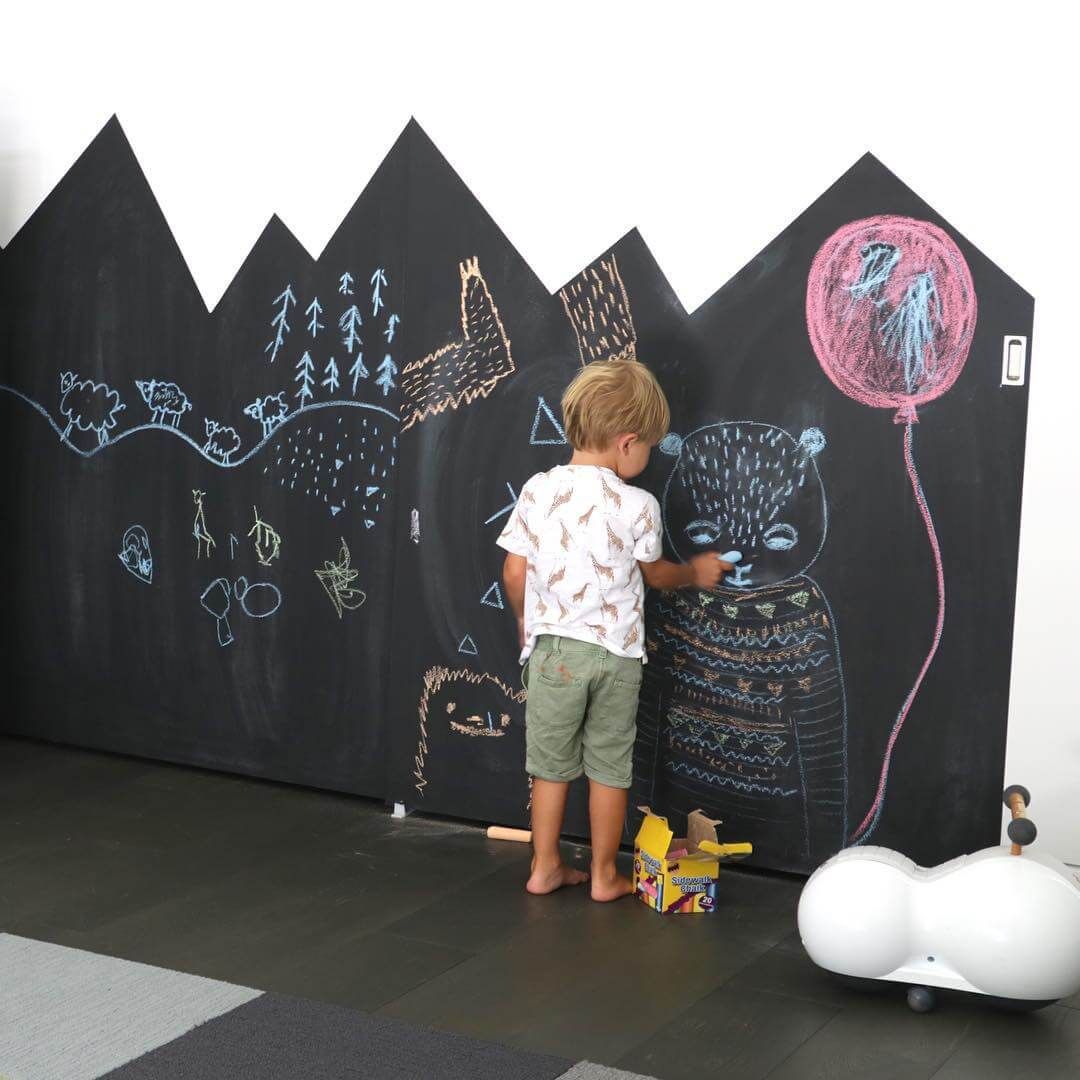 All kids want to draw, especially with chalk. So why not make a whole wall where they can express their creativity? There are plenty of DIYs online on how to do ii so, and buy the biggest chalk box you can find because kids never get tired of chalk.
Bohemian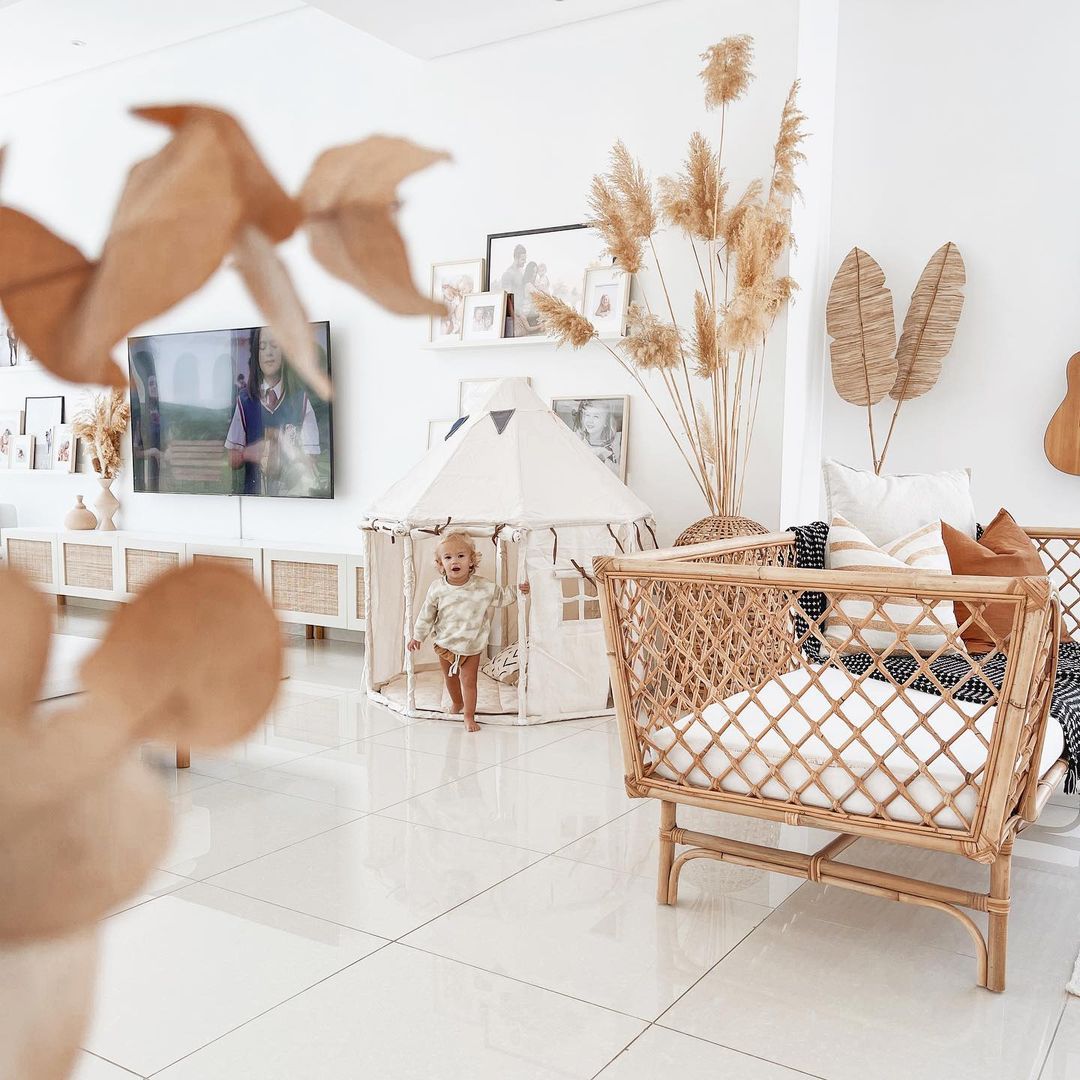 If you enjoy decorating your home in a bohemian style, why not incorporate natural elements and toys in the kids' area? It can be a playhouse, a teepee, or whatever space you need to make them feel happy, and most of all, safe. So this would be a great idea for it!
ABC Carpet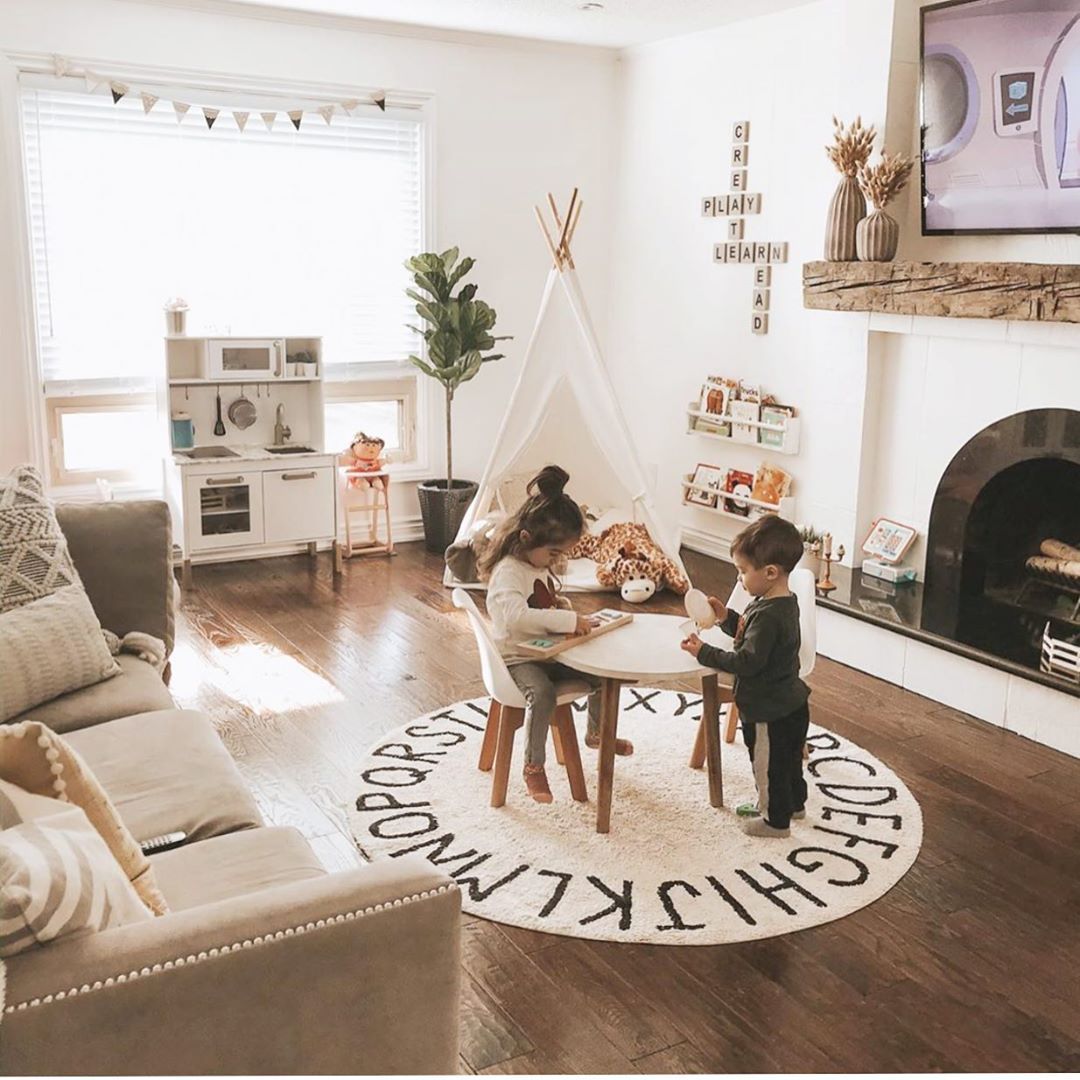 Kids learn so many things, but a friend suggested this ABC carpet so that they can at least start to learn how to spell their name. No need to mention that they go well with every interior, color, or design, and your little ones are going to love it!
That Special Reading Space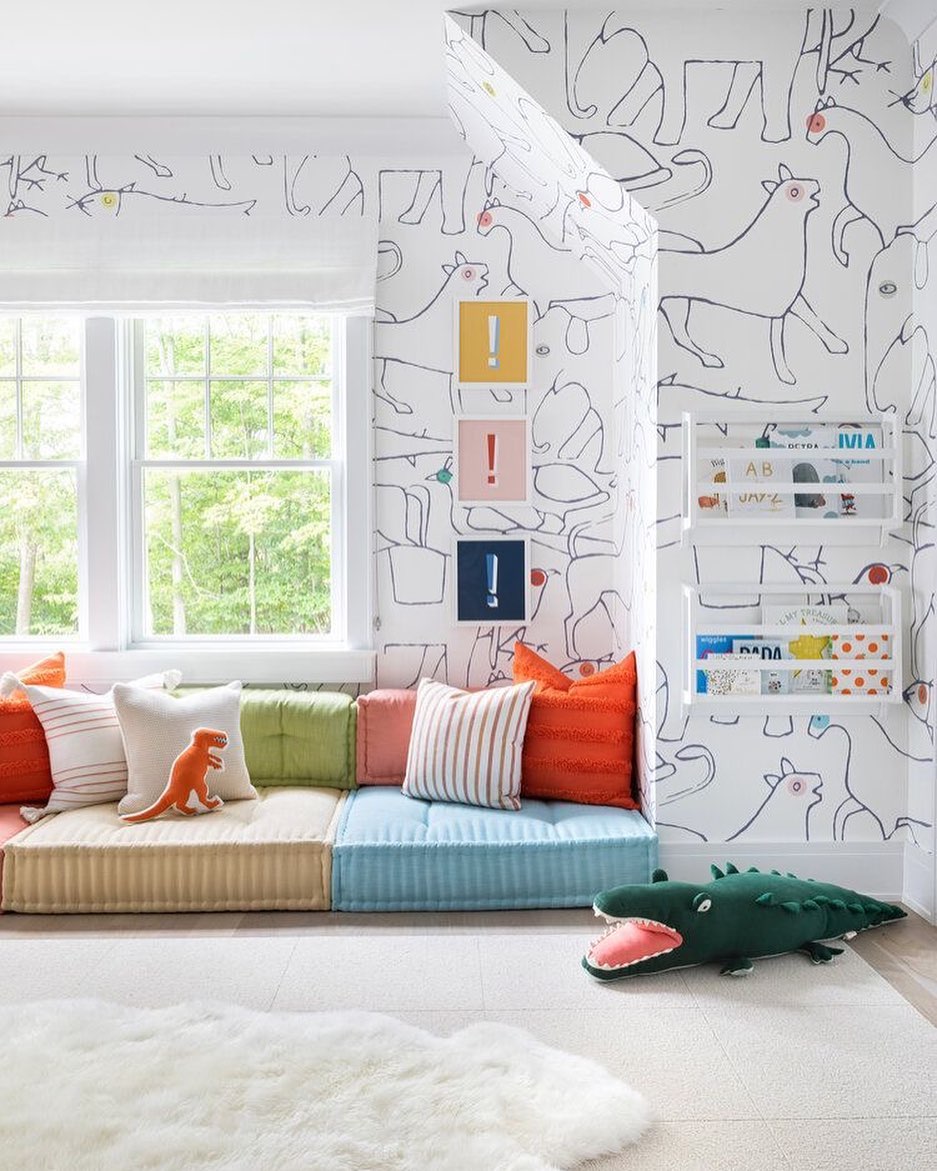 If you're a family who loves to read, this is a special nook you need for your home. Low and soft sitting area, lots of books, maybe a fun wallpaper and you can start reading.
Tiny Kitchen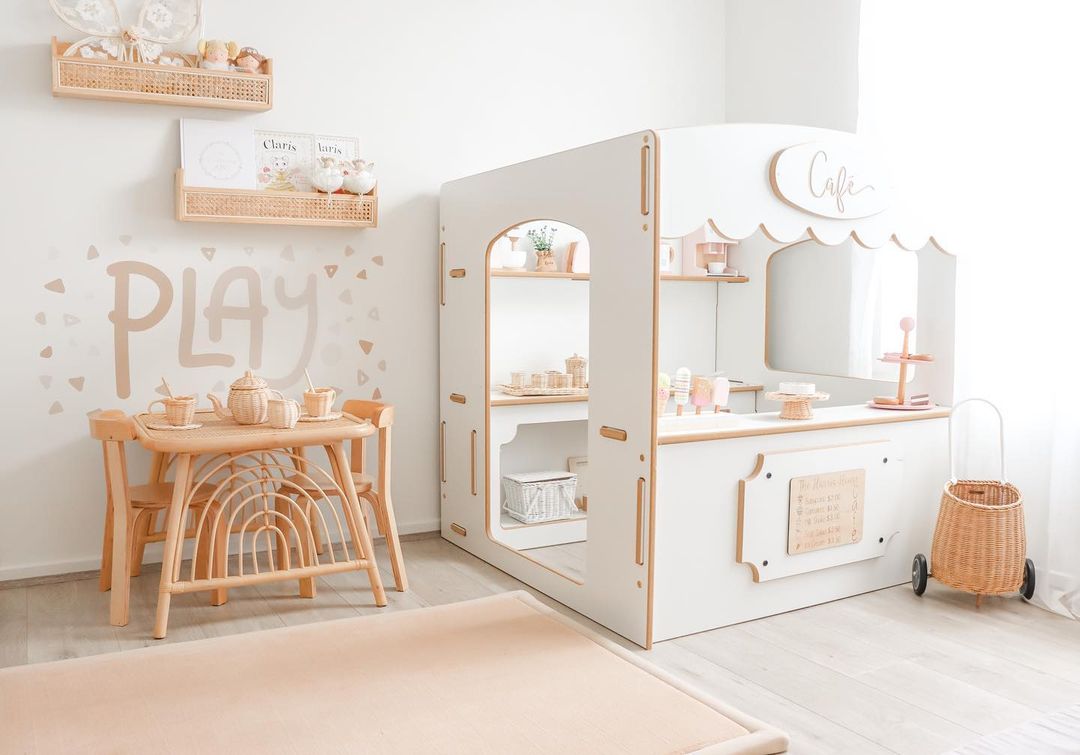 One of my favorites! This is the perfect mini kitchen for a mini-you. If you enjoy cooking, then why not give your kid a special space where they can do the same. I'm sure the kids will love pretending to make food or baking cakes for a tea party. Sound fun, doesn't it?
The Montessori Way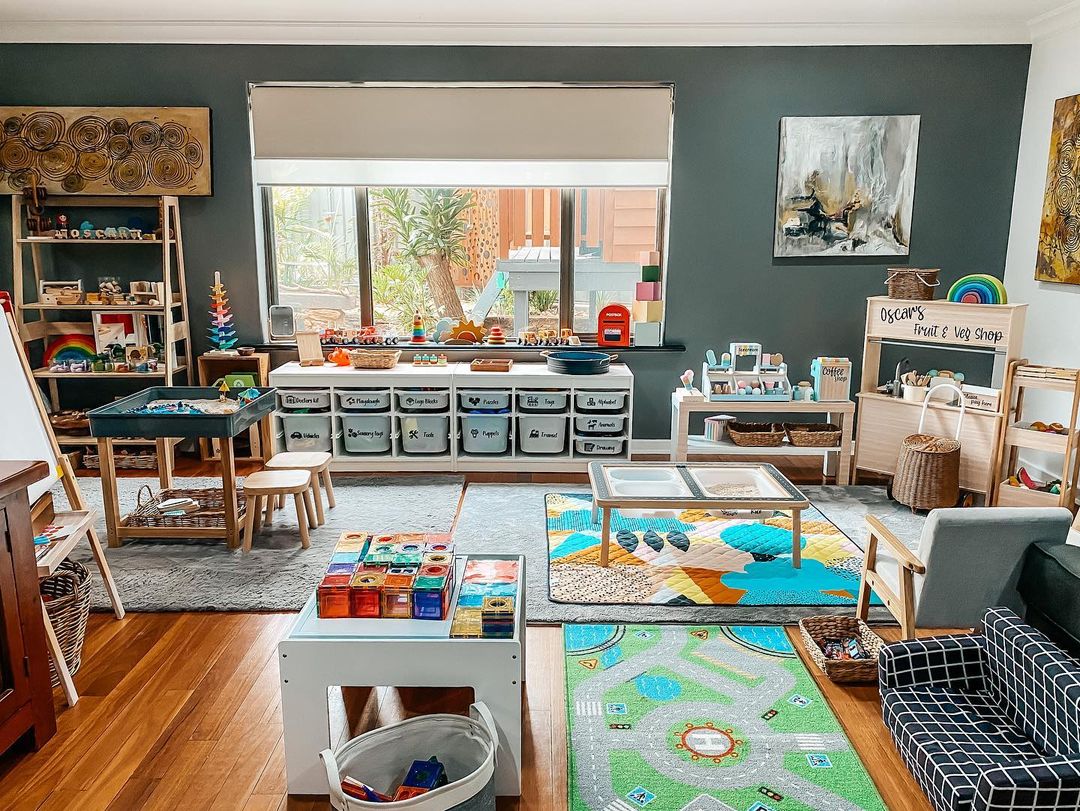 Is it a living room? Is it a playroom? Is it all in one? It's the Montessori way of kids and parents learning and enjoying everything around them. There's a place for everything and everyone. Especially if you have kids with a different age gap or even twins who don't like doing the same thing, this is the space that fulfills everyone's needs.
Your Own Galaxy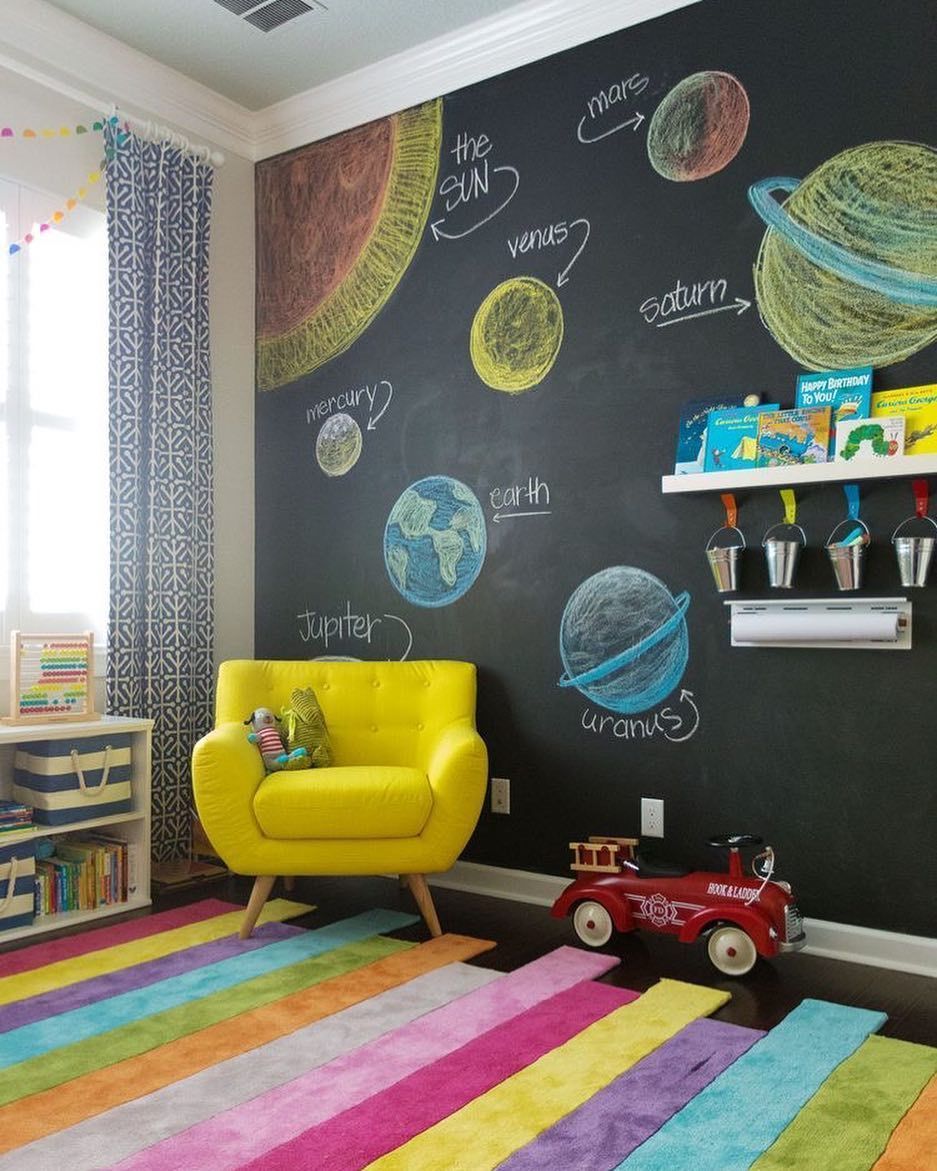 Calk walls can be used not only for occasional drawing but for learning long-term as well. You can draw something important for them to learn and leave it there until they find something new to learn about and memorize it. Kids' interests change quite a lot, but this way they will learn something they'll grow into.
So, I really hope you found something you like, a big idea to change the whole living concept with kids or even the smallest corner they use the most. Life changes fast with kids, so make sure the whole family enjoys every single moment and stage of their growth. Please like and share with your friends, comment down below which idea impressed you the most, and remember to have fun while doing so! Until next time…