When modern Japanese and Scandinavian interior design collide, you get Japandi, a unique style. Japandi is a new interior design trend that is gaining popularity this year. The clean lines, easy style, and combination of materials that create a calm living area are what we appreciate about this design concept. Simplicity, gentle hues, natural materials, and comfort are all important components of each aesthetic.  The Japanese minimalism meets Scandinavian utility, has been named Japandi. Some of the style's primary traits include simple, pared-back designs and natural materials.
It's a natural union of two cultures that value simplicity and peace, and their differences complement one another. The Scandinavian idea of hygge is more rustic, incorporating light wood, crisp neutrals, and basic layouts to provide earthiness to a place; Japanese design emphasizes warm, rich colors and an indoor experience to make a home feel snug while remaining connected to the environment.  You might not think Japan and Scandinavia have much in common, but when it comes to design, they are more alike than you might expect. Each has an aesthetic that emphasizes simplicity, natural components, and comfort, so it's no surprise that more and more designers are combining the two styles.
Let's see some ideas on how to decore your home and give a new and modern vibe.
Bedroom
What's the best way to bring this look into your own space? The first step is to make sure you have a comfortable bed because Japandi style begins with a good night's sleep. Because Japandi is fundamentally a utilitarian style, the bed merits its devoted area. And make sure to use natural fabrics and colors.
Living room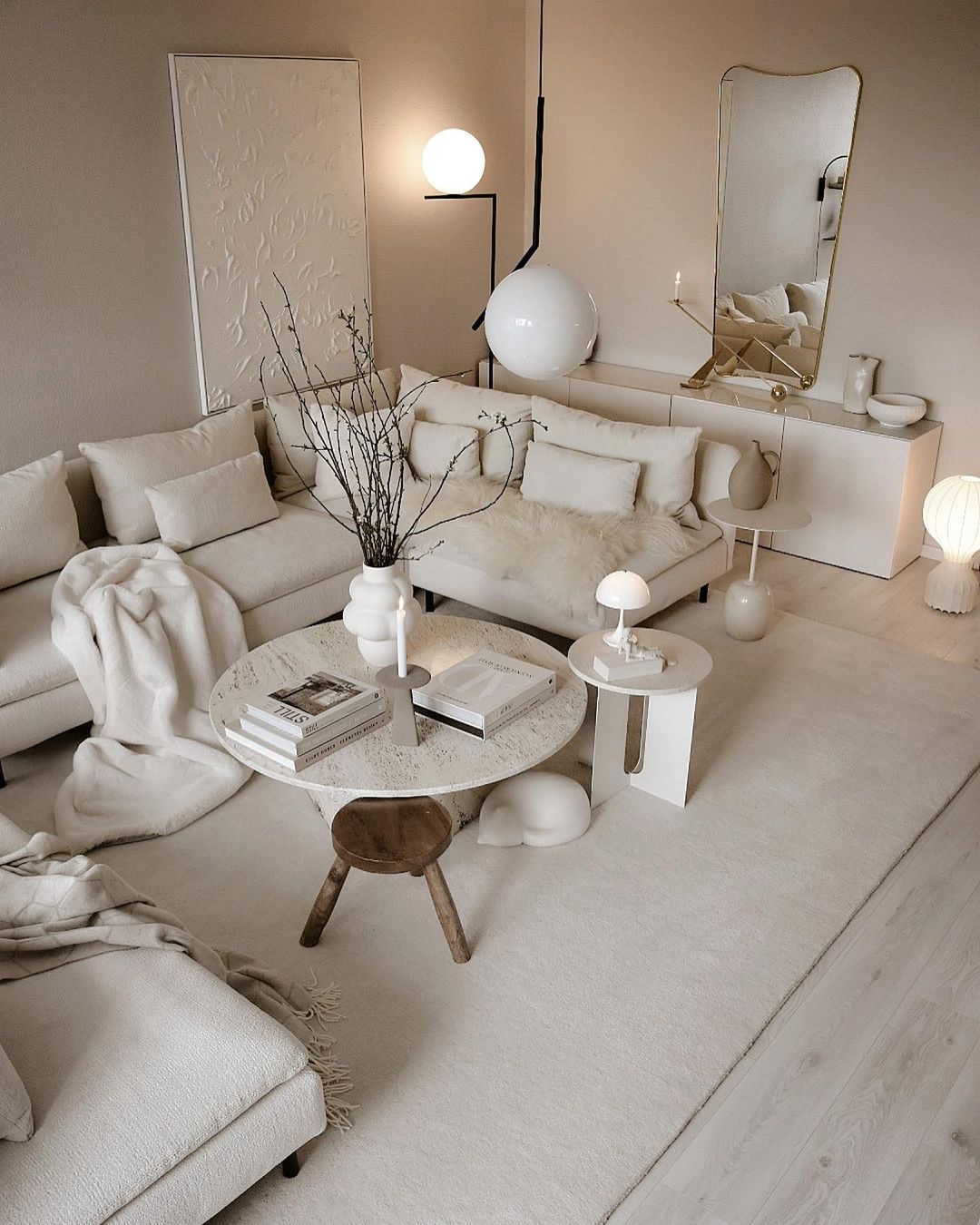 The Japandi style is warm and livable while adhering to minimalism principles. It welcomes warm serenity and leaves clutter behind. Living rooms are usually open concept, with lots of bright colors and soft materials.
Kitchen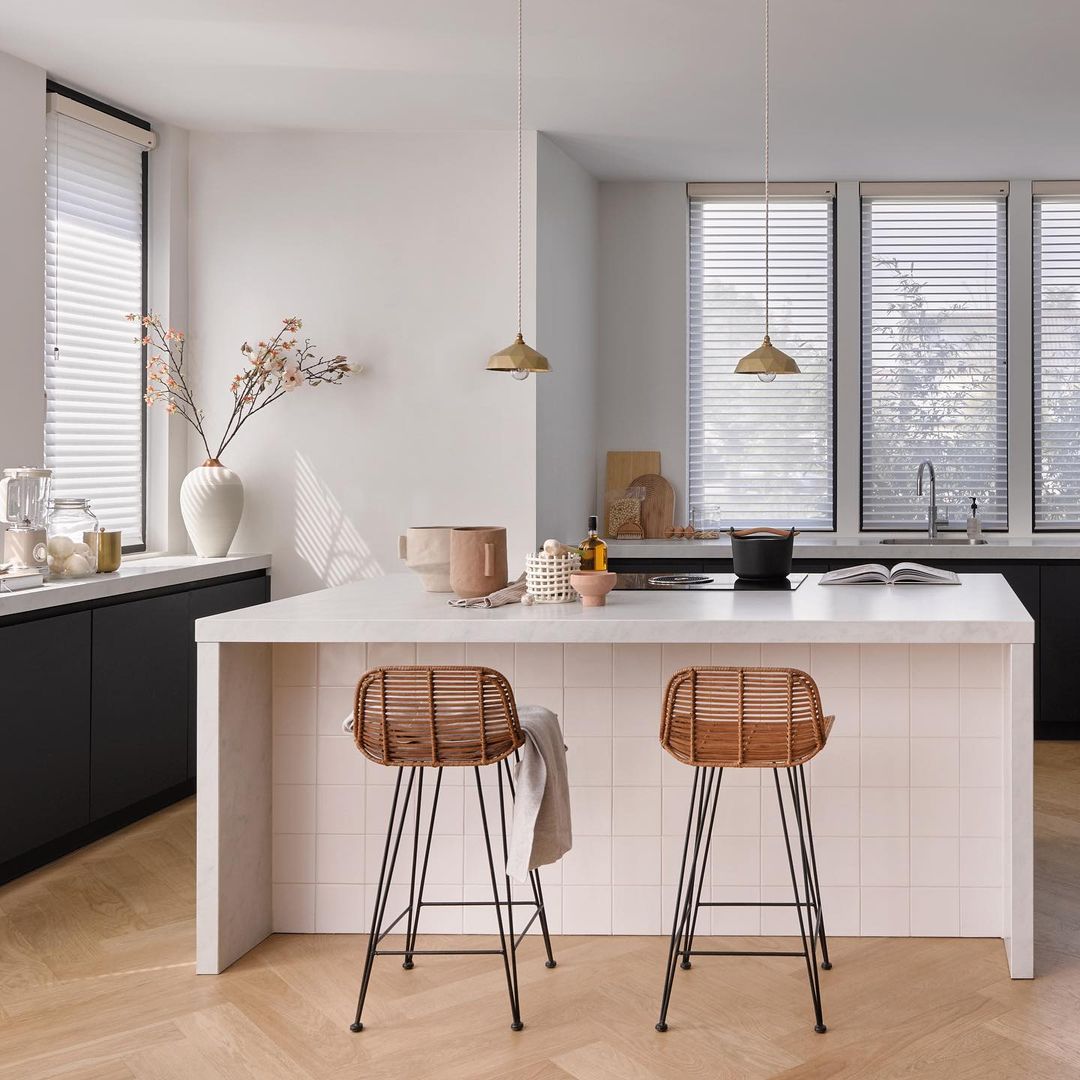 This beautiful Japandi kitchen has a cozy, clean, modern, and natural feel to it. The utility of this Japandi-style clean kitchen takes precedence above aesthetics. It's no surprise that a tidy kitchen only has kitchen items and basic furnishings like stoves, refrigerators, laundry facilities, rice cookers, and electronic ovens.
Bathroom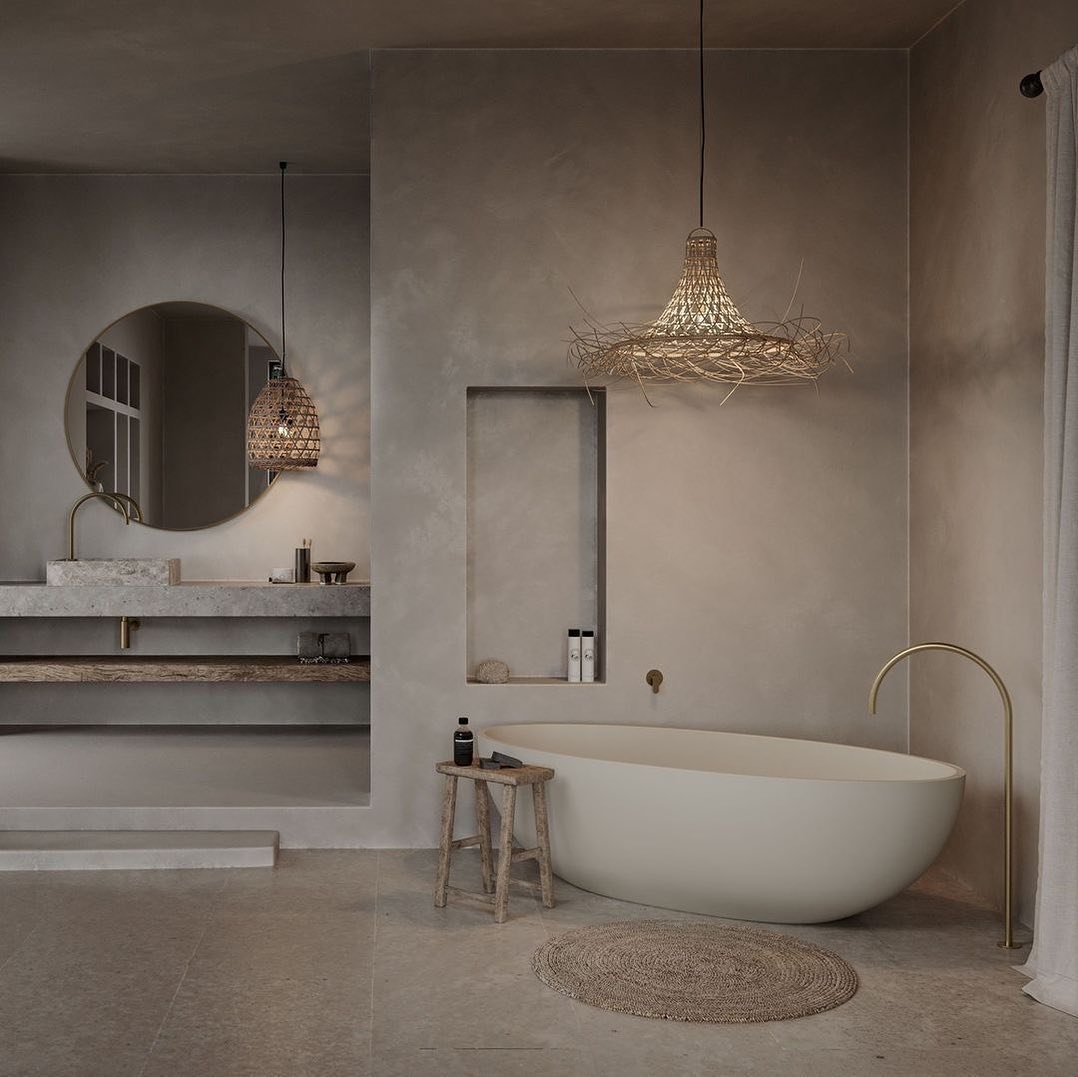 Bathrooms in the Japandi style are a relatively recent trend, but one that has already proven to be quite durable. It's both practical and fashionable, with everything you need and nothing you don't. In practice, what does this imply? Think natural components, minimal, quiet, and organized.
Dining Room
The Japandi style teaches us that the aesthetics of an interior are insufficient to elicit the necessary emotions or create a healing retreat. Instead, to increase your quality of life, the space must be functional. Every piece of furniture and décor element should be carefully considered to add utility to your dining rooms and other spaces. By arranging furniture to take advantage of natural light, you may make your life easier.
Home Office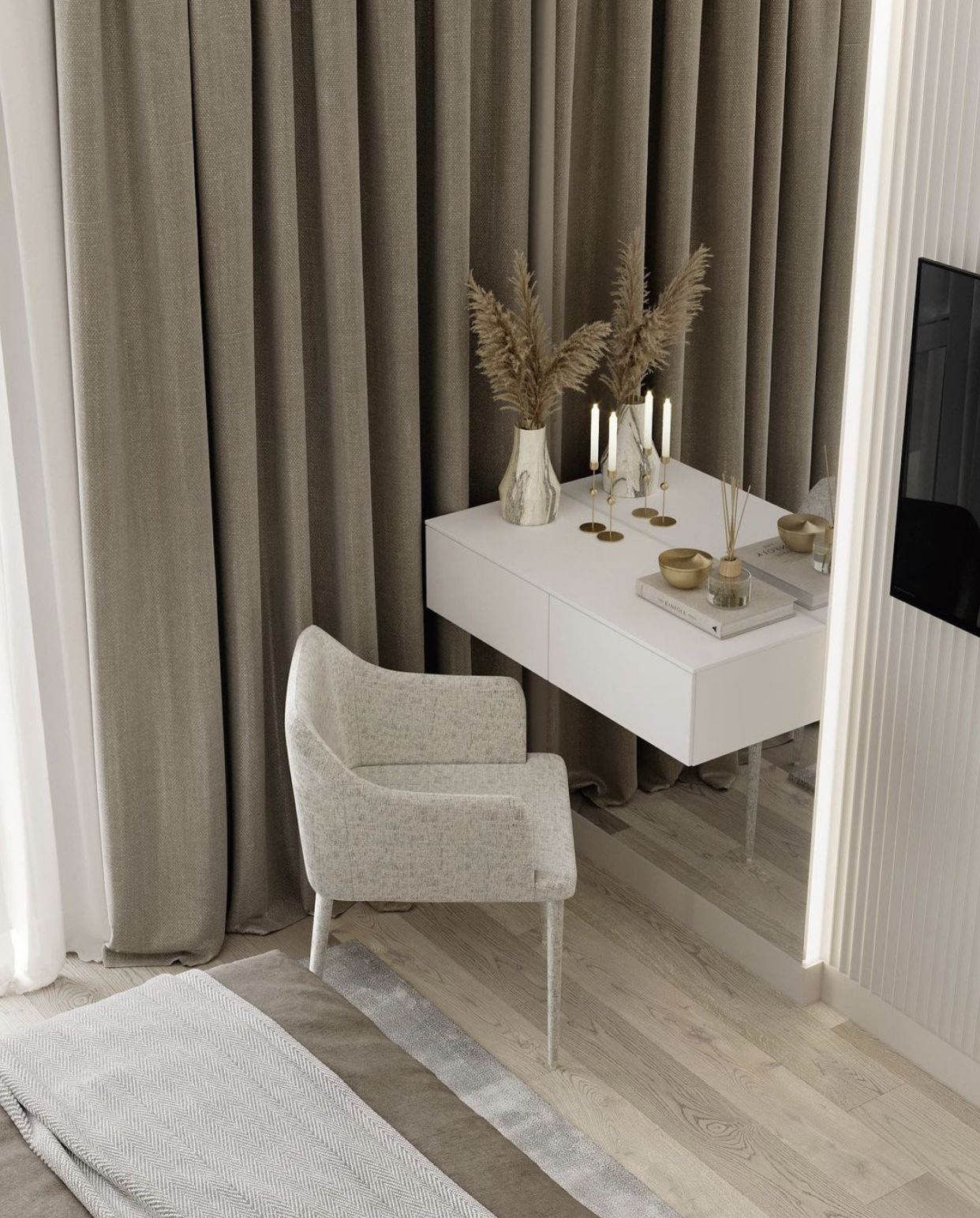 It's a fresh perspective on minimalism, with more warmth and a greater love for nature. A lot of wood, as well as a mix of finished and unfinished surfaces or handcrafted pieces, can be found in a Japandi home office. You'll also need soothing colors and patterns that are inspired by nature.
Laundry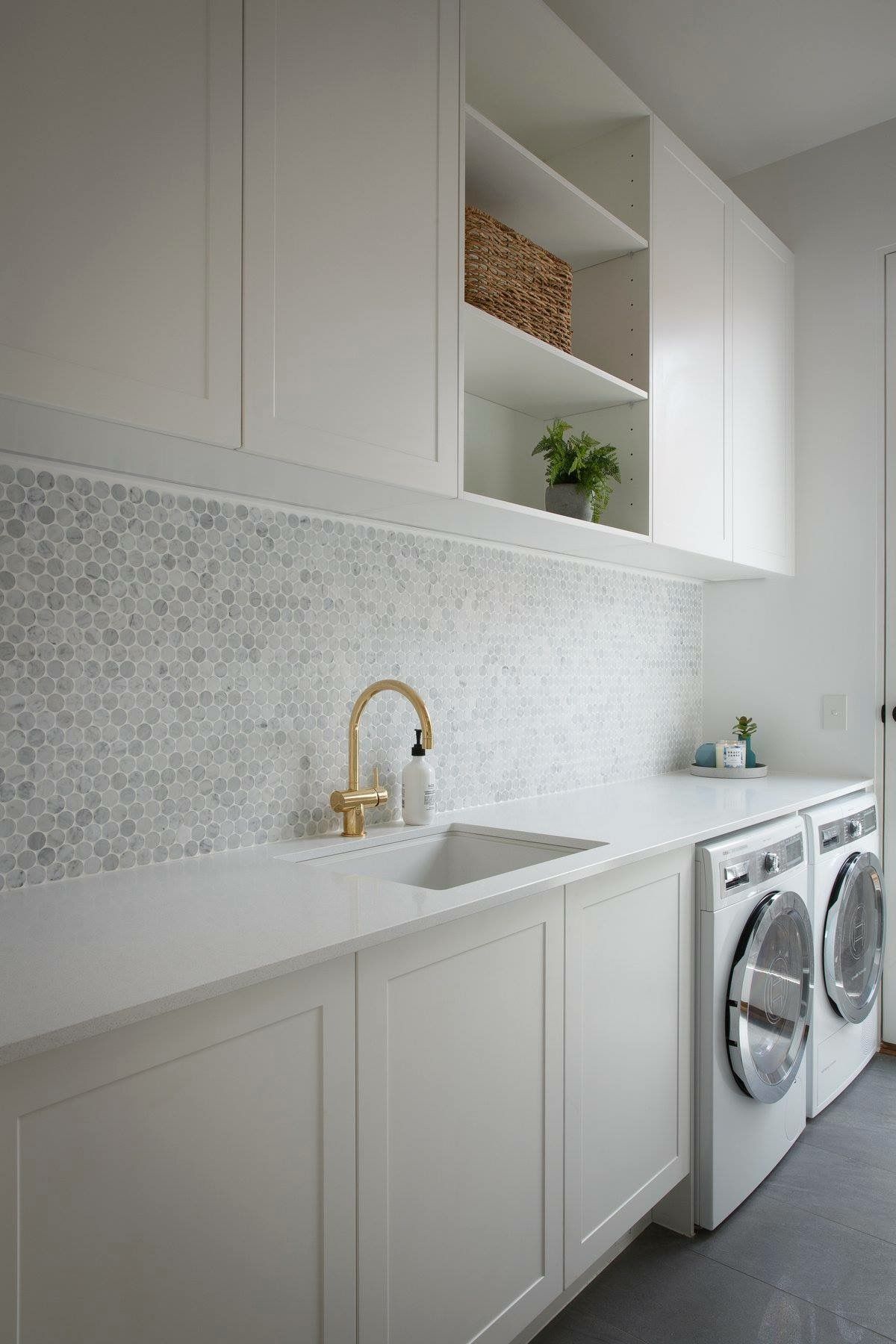 Cabinetry made of dark woods with pale worktops emphasizes a moody atmosphere. Again, personal trinkets or other strategically positioned characterful items can be highlighted in your laundry room, but don't overdo it. Don't forget to bring a little bit of the outside world in with some plants; a splash of green can sometimes be just what a kitchen needs to breathe new life into it.
Lighting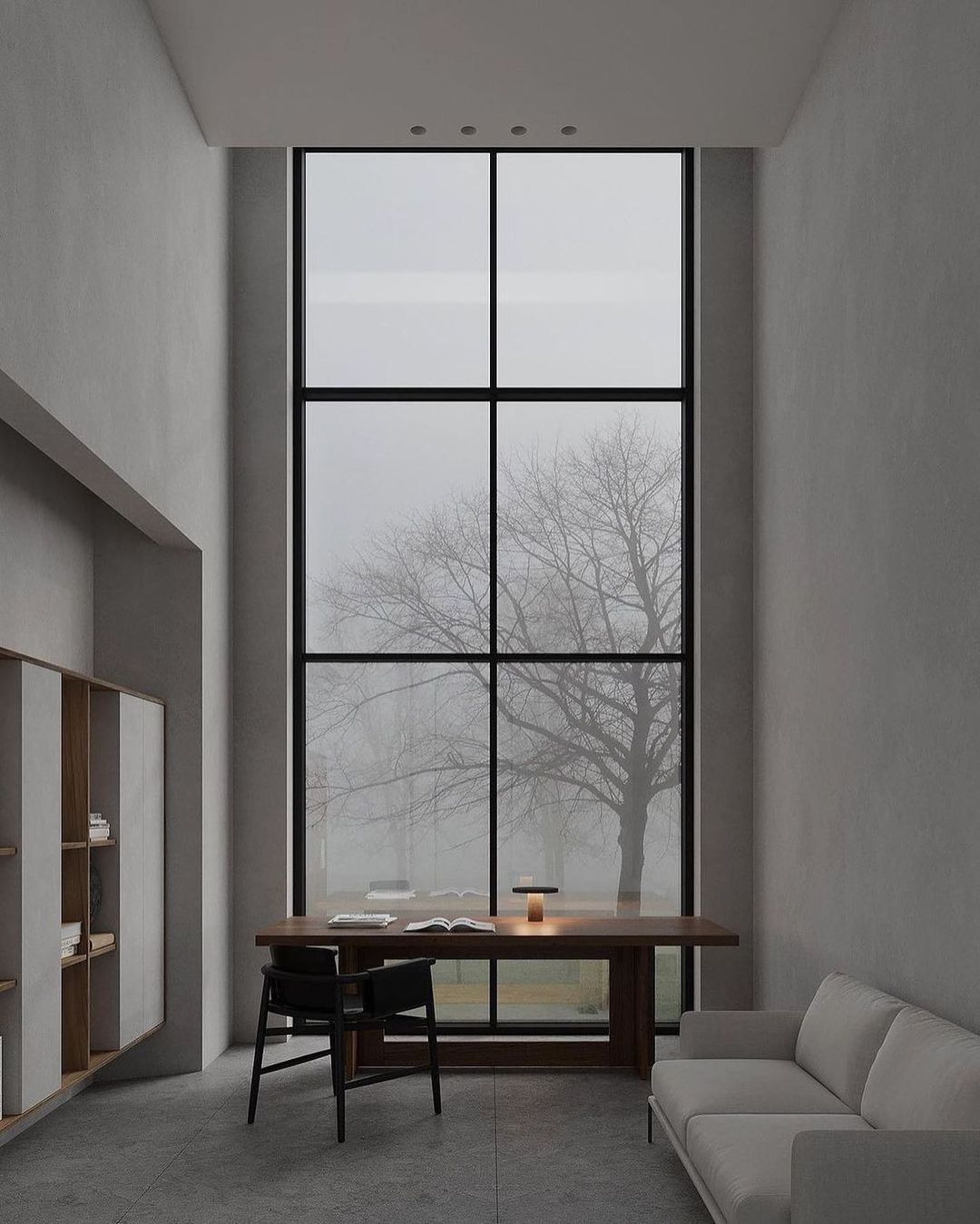 Any dreary day can be transformed into an artistically beautiful image thanks to the design and size of this office.
Hallway
As previously stated, it's all about selecting minimalist yet useful furniture composed of natural materials that appeal to the Japanese aesthetic. Accessories that elicit curiosity are an excellent way to add distinctive touches. To avoid accumulating clutter, don't put too much of them on your furniture.
Small Apartment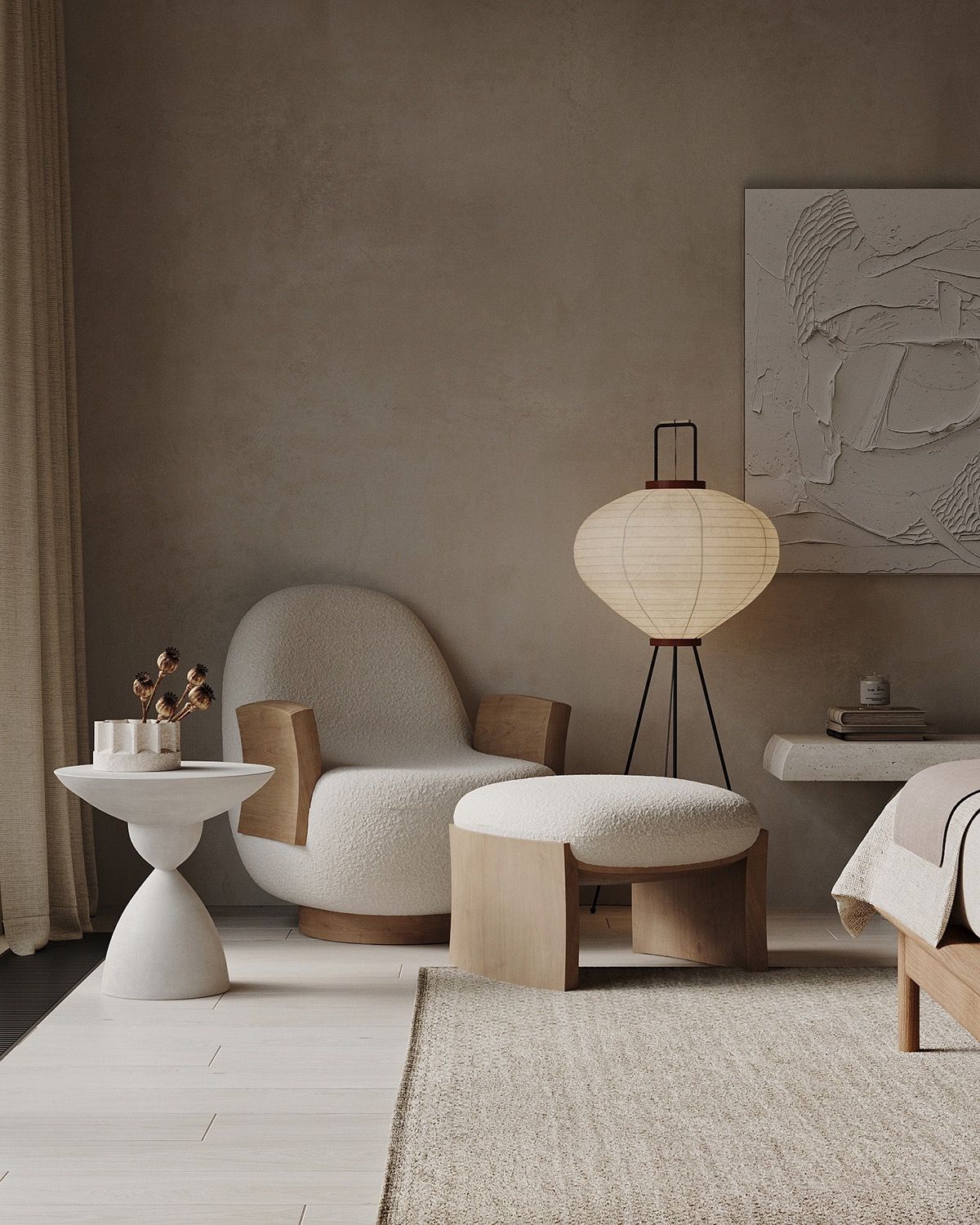 Every object in a Japandi minimalist interior serves a purpose; nothing is unnecessary or left to chance. Decluttering your area and tossing out anything that contradicts this attitude is the best method to encourage this way of living. Your living area should create a pleasant and natural openness that promotes clarity while maintaining a casualness that isn't frigid and clinical while using Japandi.
Wall Decor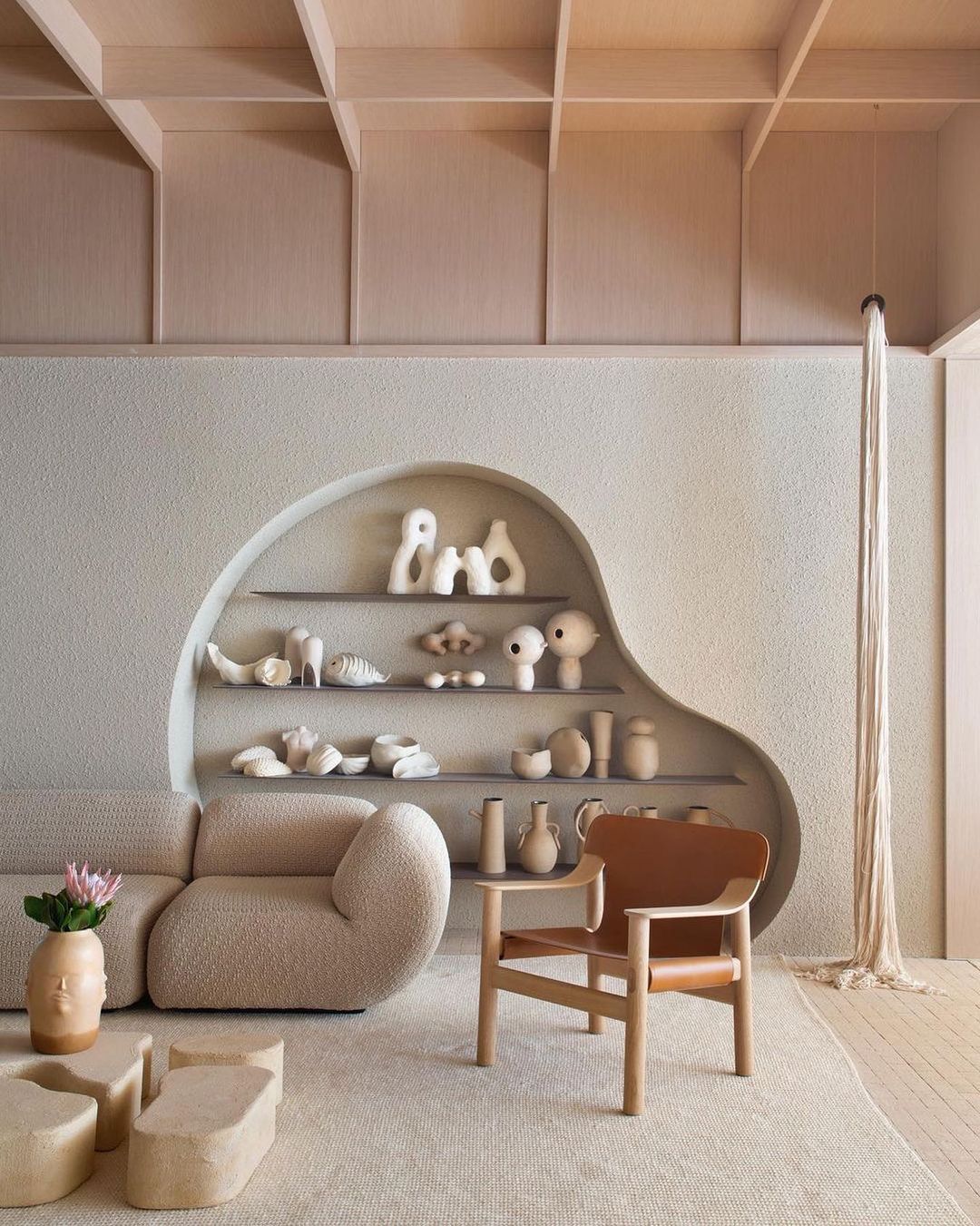 All this decor is based on natural materials and colors. Not only the decorations but the whole room looks like one, shapes, colors, materials are united and represent a peaceful ambient.
Wardrobe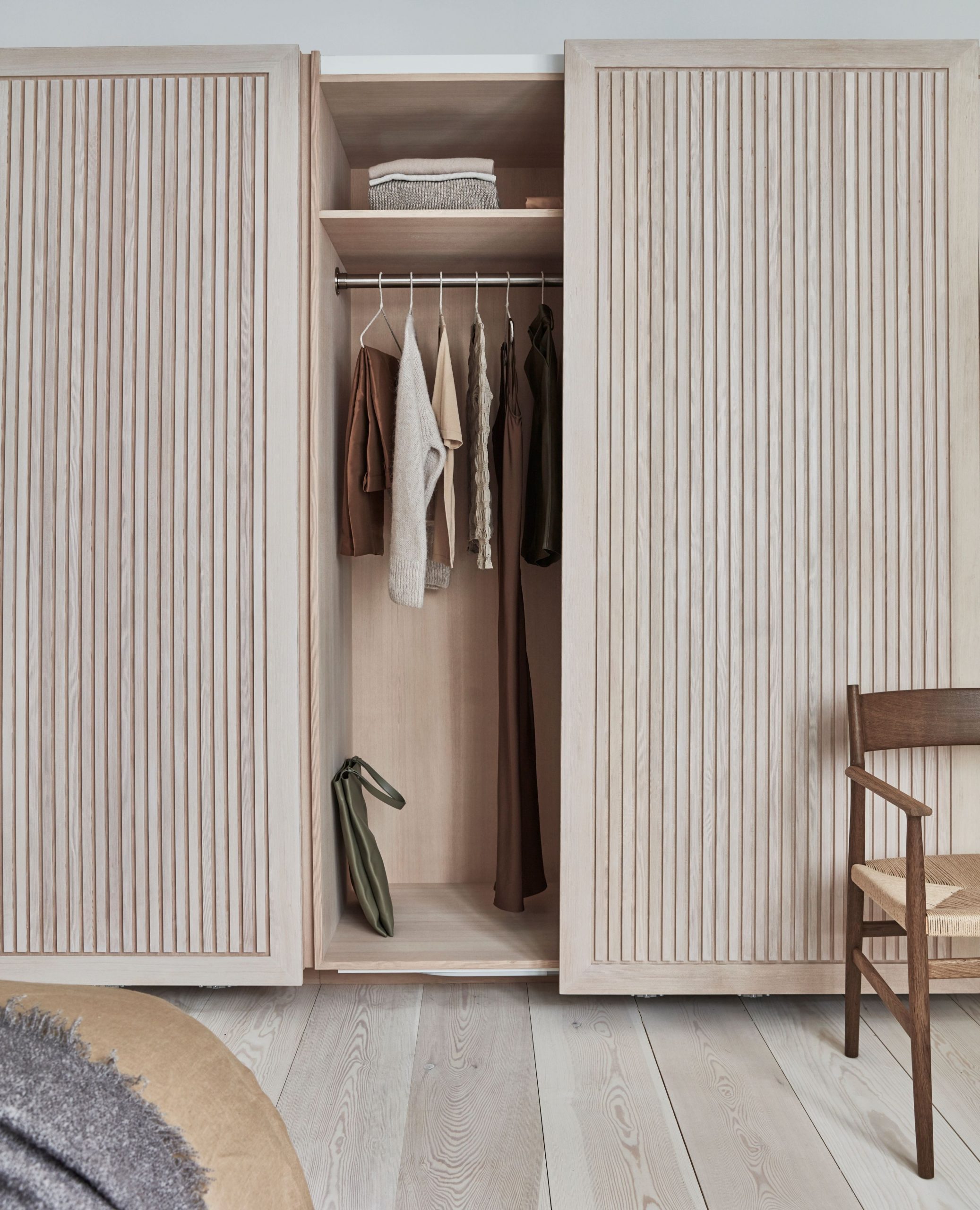 The design has been given tremendous attention to detail across the line to create these gorgeous pieces, which are made from solid oak and oak veneers. It has clean lines and the space is modern yet so unique.
Small Bathroom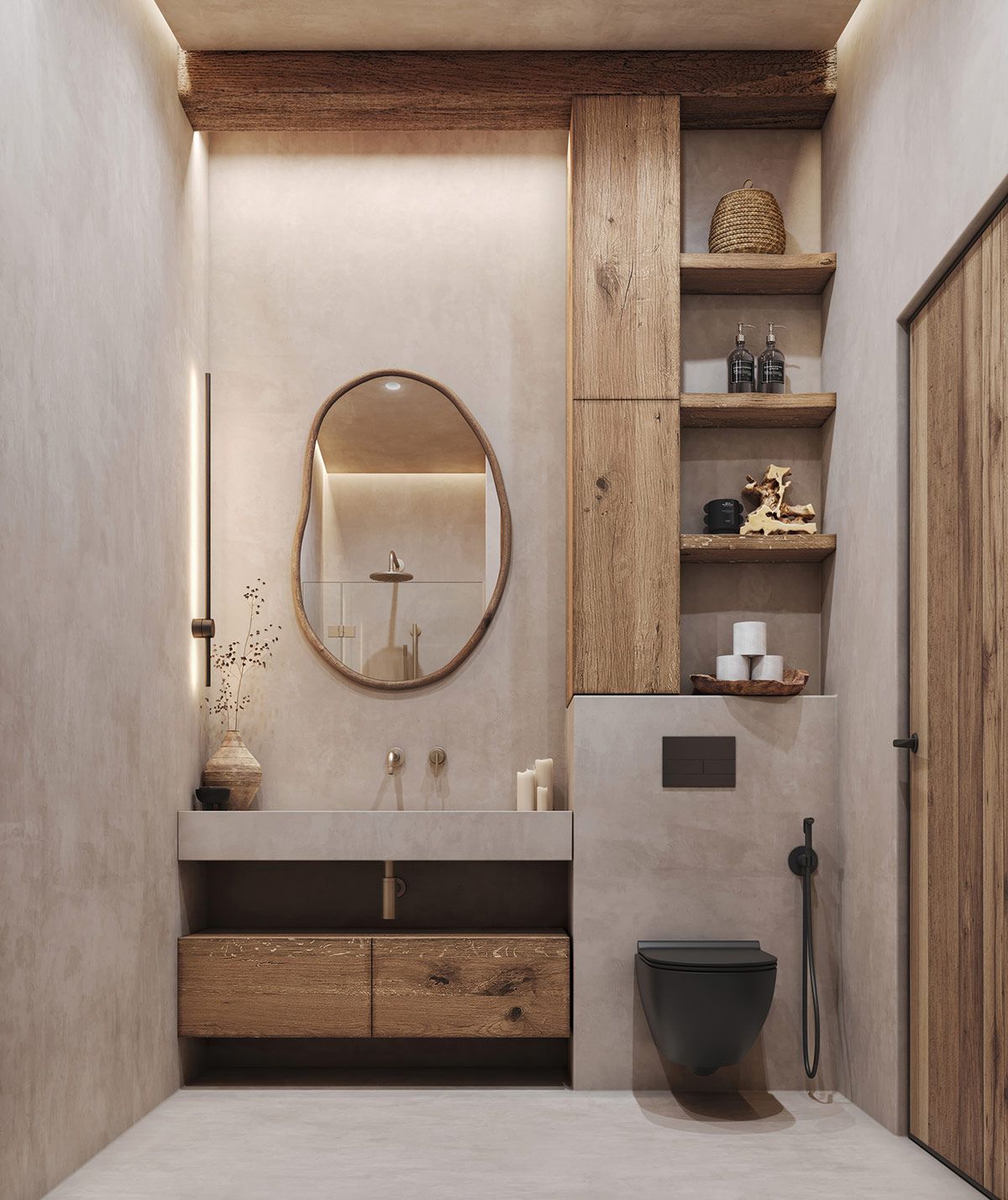 Functionality is one feature that Japandi-styled rooms have in common. Nothing should be in a room that doesn't have a purpose, which helps preserve the room's appearance crisp, clean, and clear. This is a quality that works particularly well in bathrooms.
Reading Nook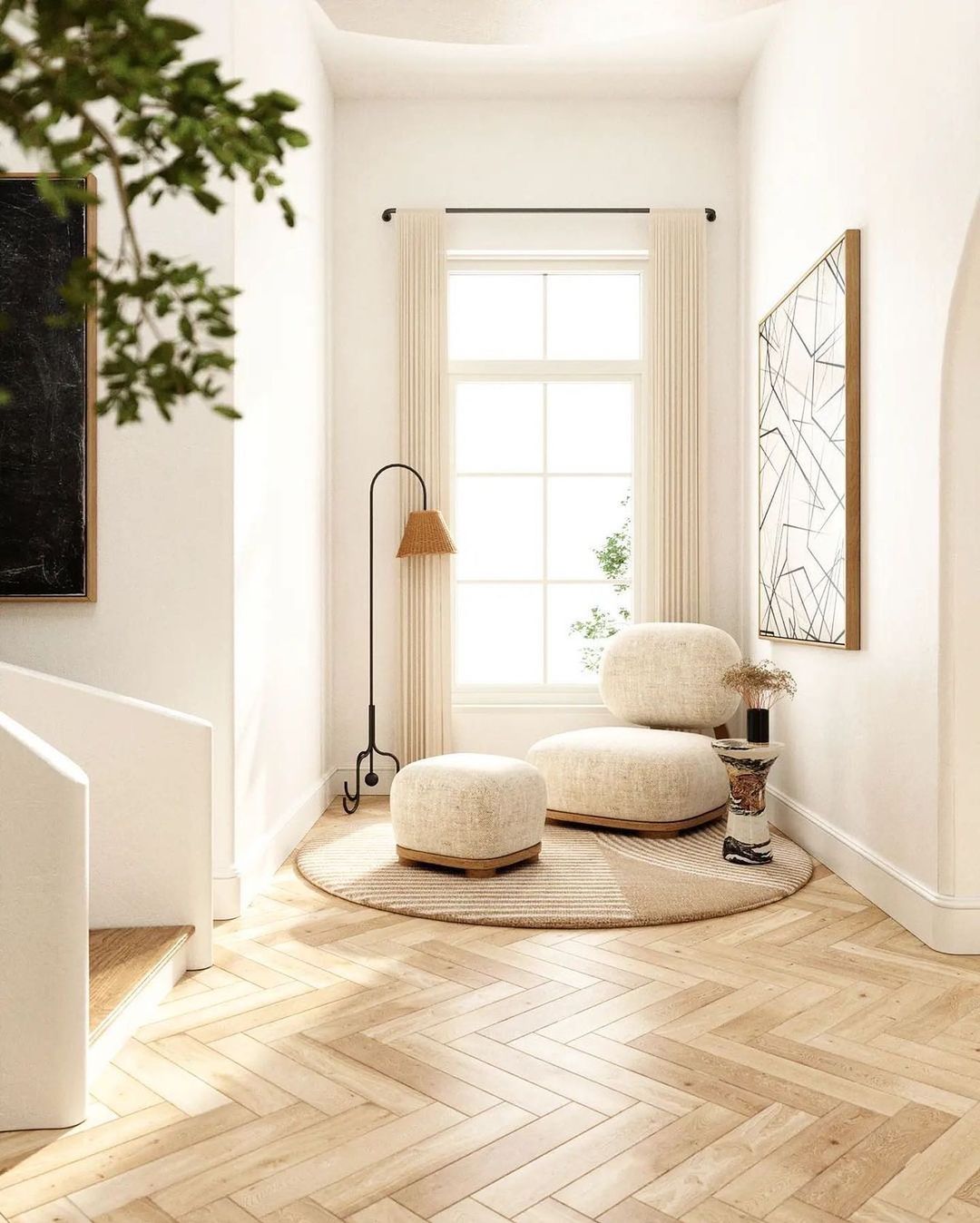 This reading nook is the perfect place to enjoy your favorite book and relax during your time off. The natural light gives this space that magical feel and the round-shaped sofa made from natural material and with all that light colors will make you feel comfy and cozy.
Kids Room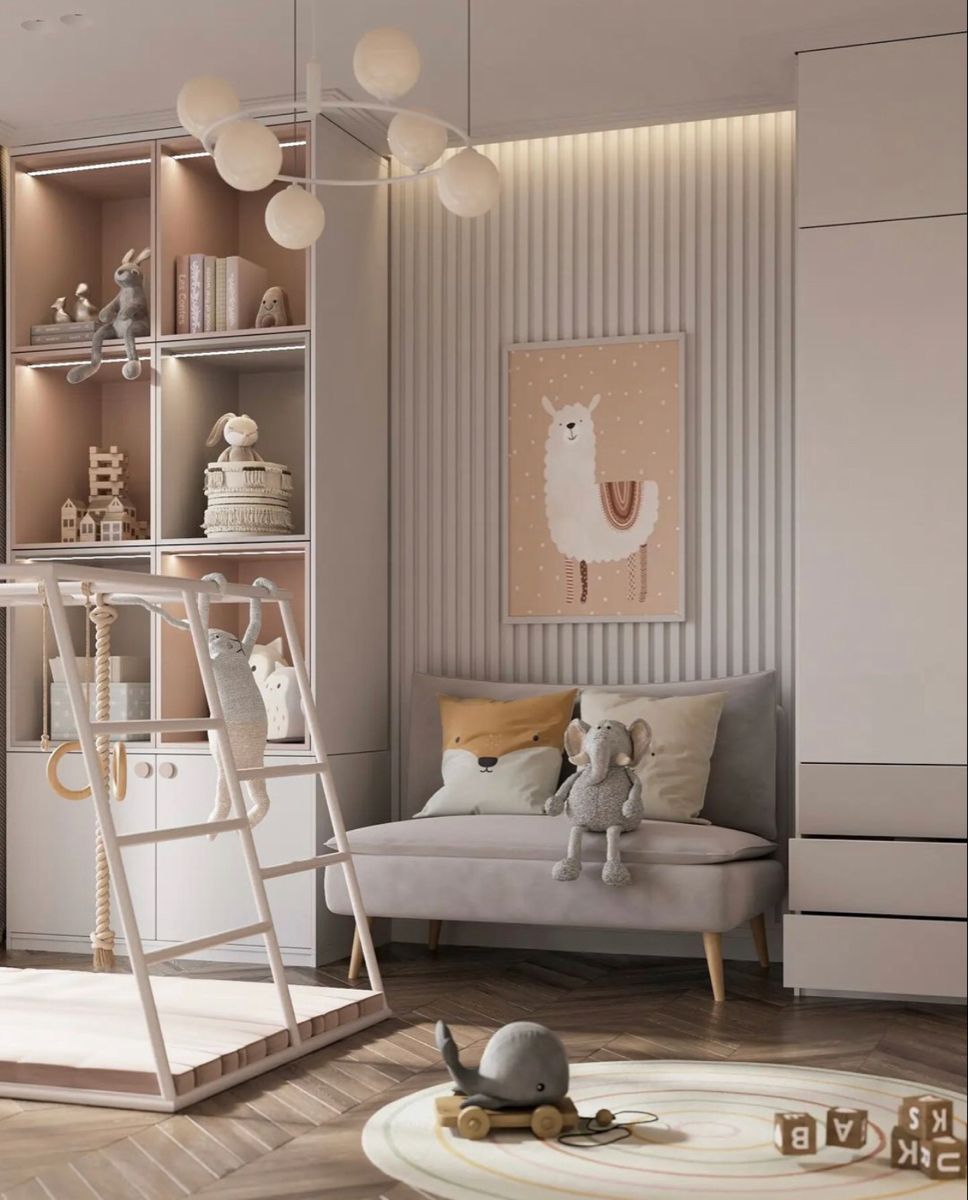 Even kids' rooms have that natural feel and cozy interior. Kids require adequate rest in a quiet, uncrowded environment. Simple designs, gentle airy tones, and a little amount of furniture combined with safety would be a great option in Japandi decor.
Entryway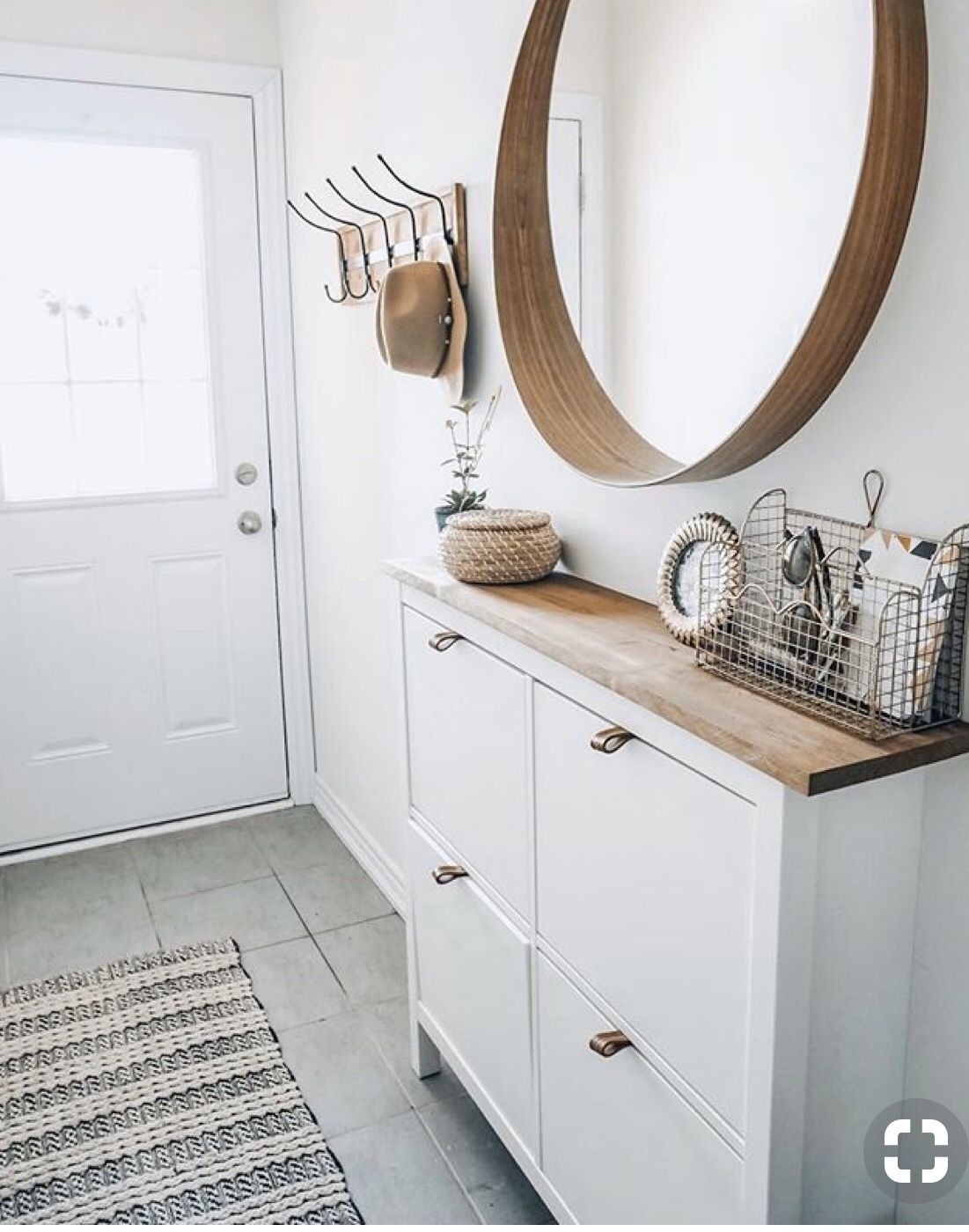 A console table is a classic choice for embellishing a foyer with a few elegant pieces and provides ample surface area for keys or mail. In this, it can be shoe storage as well. You can enrich the space with a big mirror and simple decorations.
TV Wall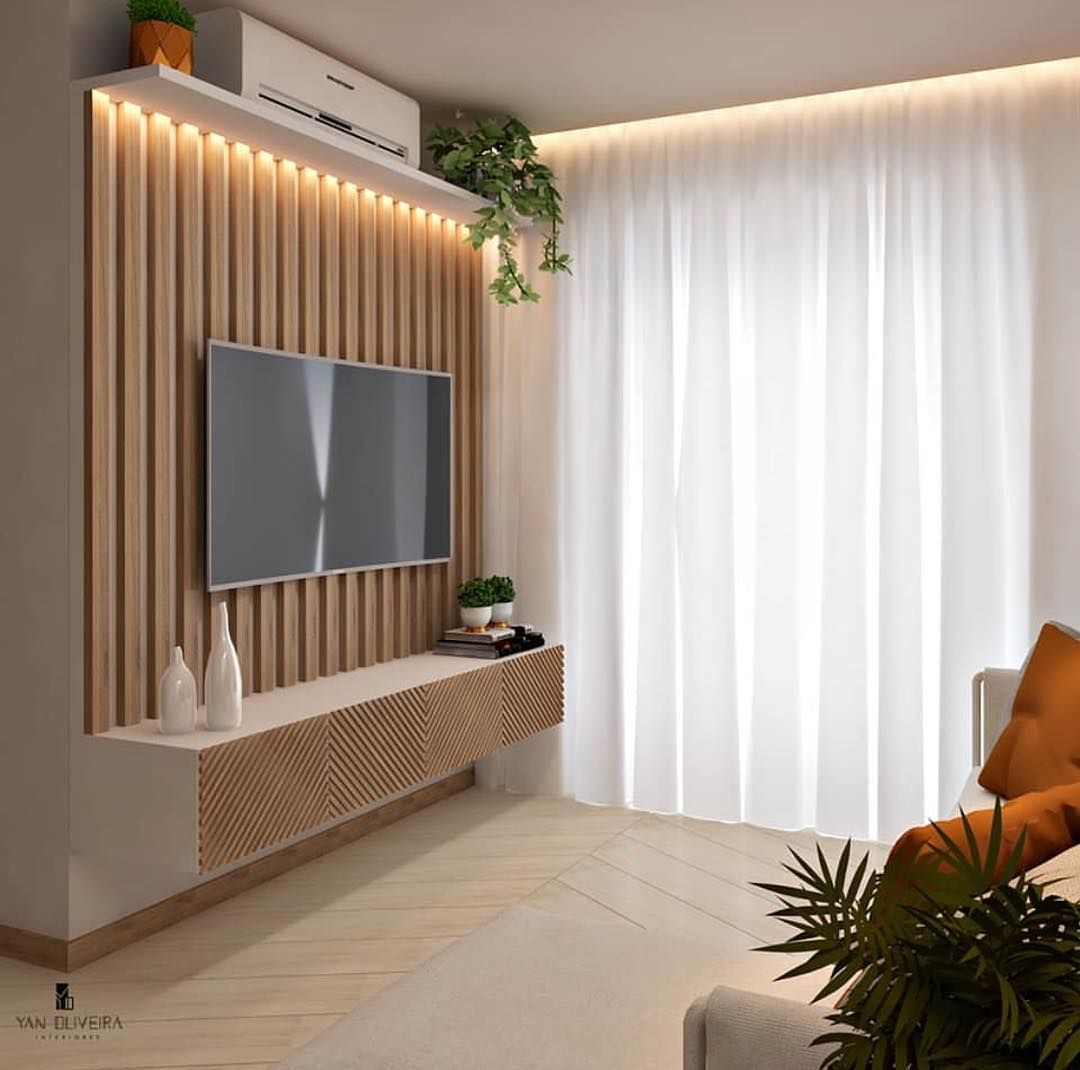 It's more effective to keep things simple. That's been our living room mantra recently, especially when it comes to the TV design dilemma. Whatever you choose, make sure you pick natural colors and materials and your Japandi home will be calming and relaxing.
Coffee Table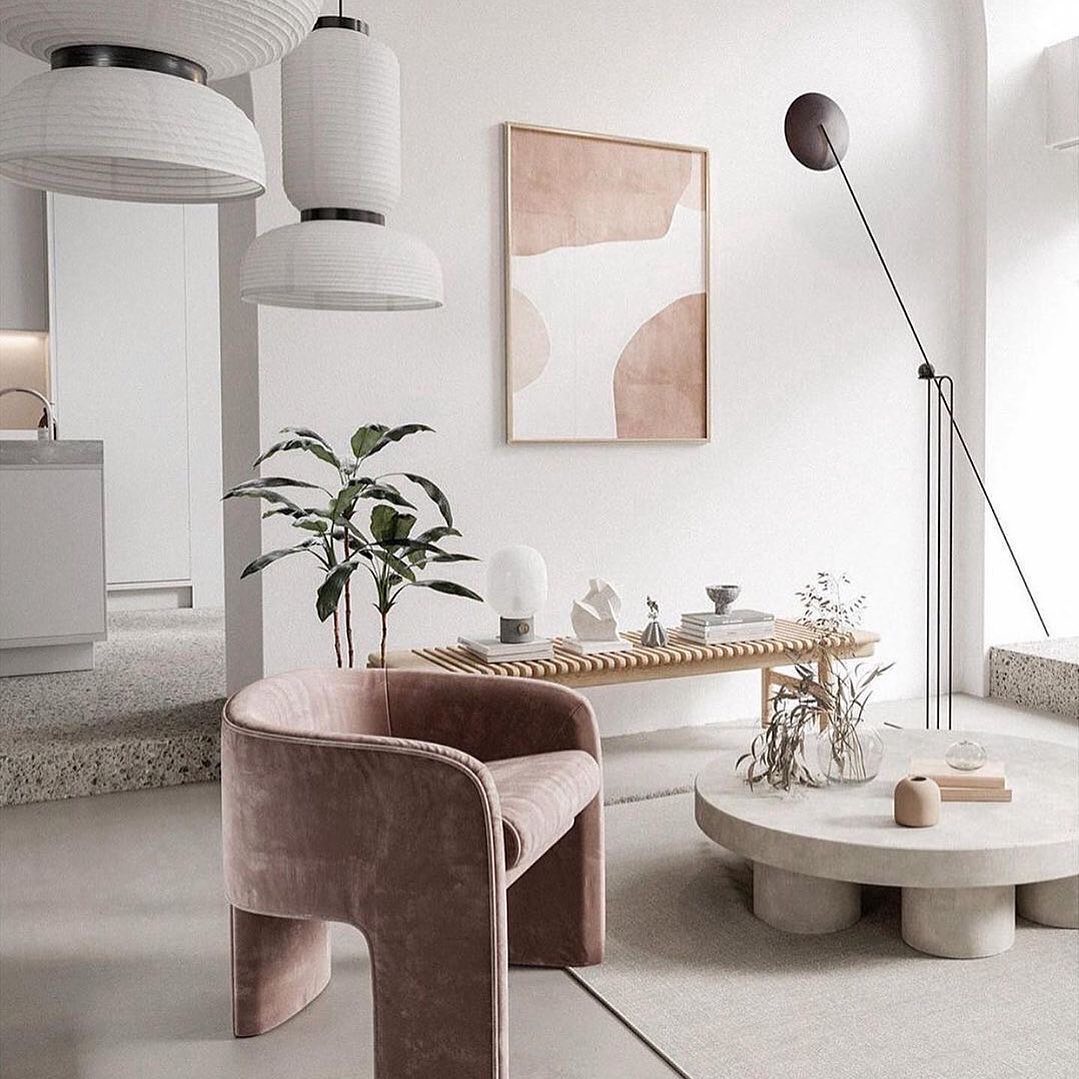 Stone coffee table is one of the most common pieces of furniture in this type of interior design. Not only because is a natural material, but also because it matches the whole vibe and can last a very long time.
If you enjoy new trends and calming way of life some of these ideas will fit perfectly into your living spaces. Remember to like, share, and comment on which is your favorite, or maybe even share some of your ideas with us. Till next time!