Henri Matisse was a French artist, known for his use of color and for his fluid and original draughtsmanship. He was a draughtsman, but also sculptor and printmaker. Primarily, however, he is known as a painter.
He is regarded as the greatest colorist of the 20th century, rivaling Pablo Picasso in the importance of his innovations. Matisse emerged as a Post-Impressionist, and achieved prominence as the leader of the French movement Fauvism.
Fauvism is the style of les Fauves, or French for "the wild beasts". The movement included a group of early 20th century modern artists whose works emphasized painterly qualities and strong color over the representational of realistic values. Louis Vauxcelles gave the name, when he saw the work of Henri Matisse and Andre Derain.
Matisse was influenced by the work of post-Impressionists, as well as Japanese art. He made the color a crucial element in his paintings. During the last decade of his life, he employed two simple materials, which were white paper and gouache to create wide-ranging color and complexity.
1. Self Portrait In Shirtsleeves 1900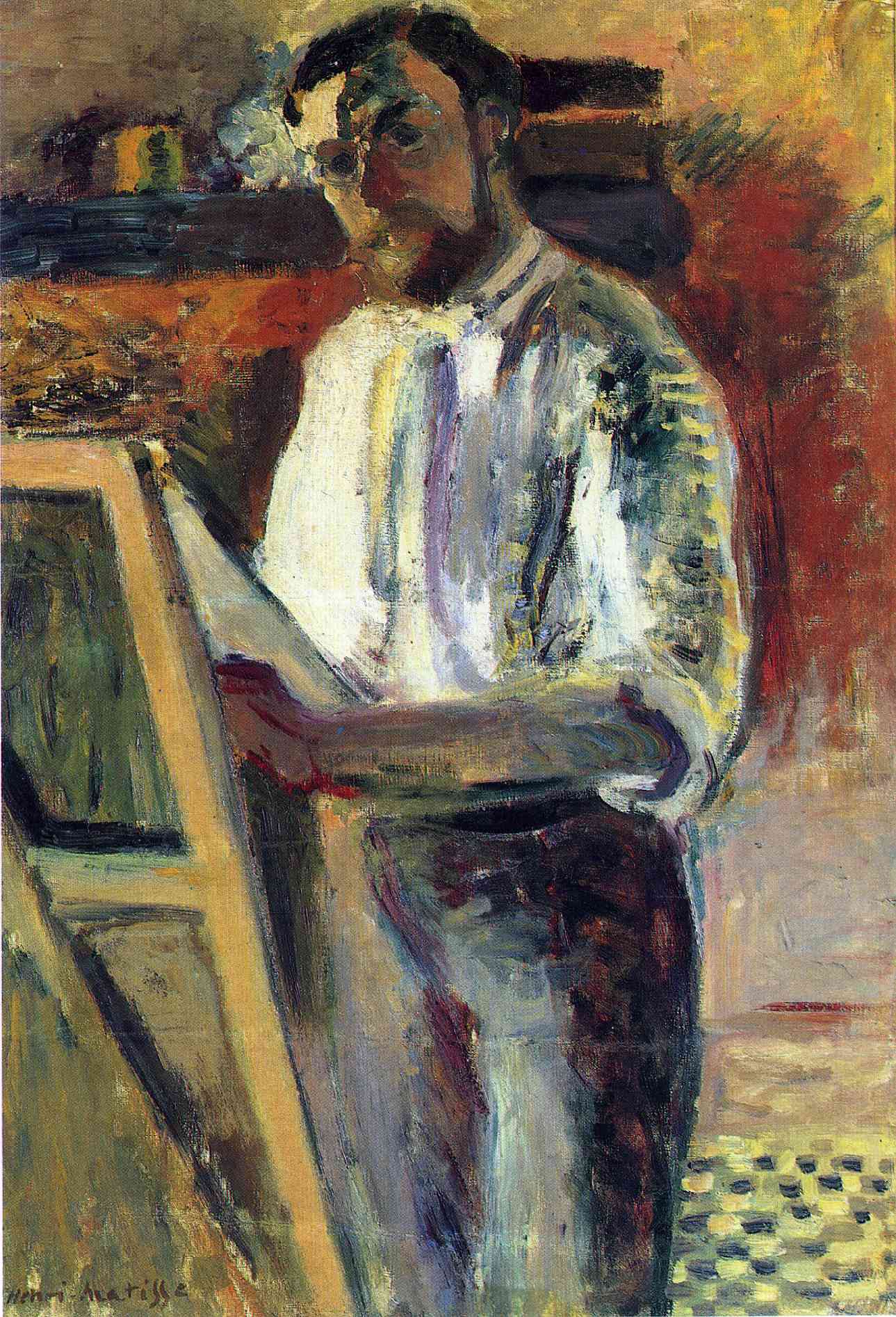 Let's start with his self-portrait, a perfect example of how he made color the focal point of his paintings. It is the color that moves around and draws lines and shapes the figure.
2. Woman Reading 1894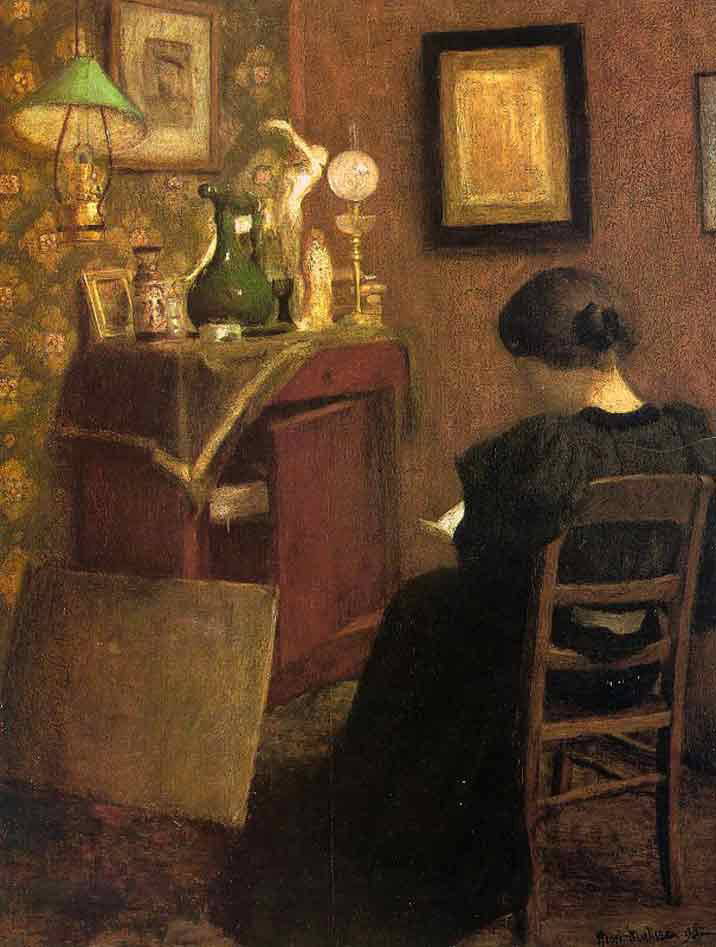 This painting from his early years, shows the calmness of a reading woman. It was made before he became the most important colorist of the 20th century.
3.  Still Life with Oranges II, 1899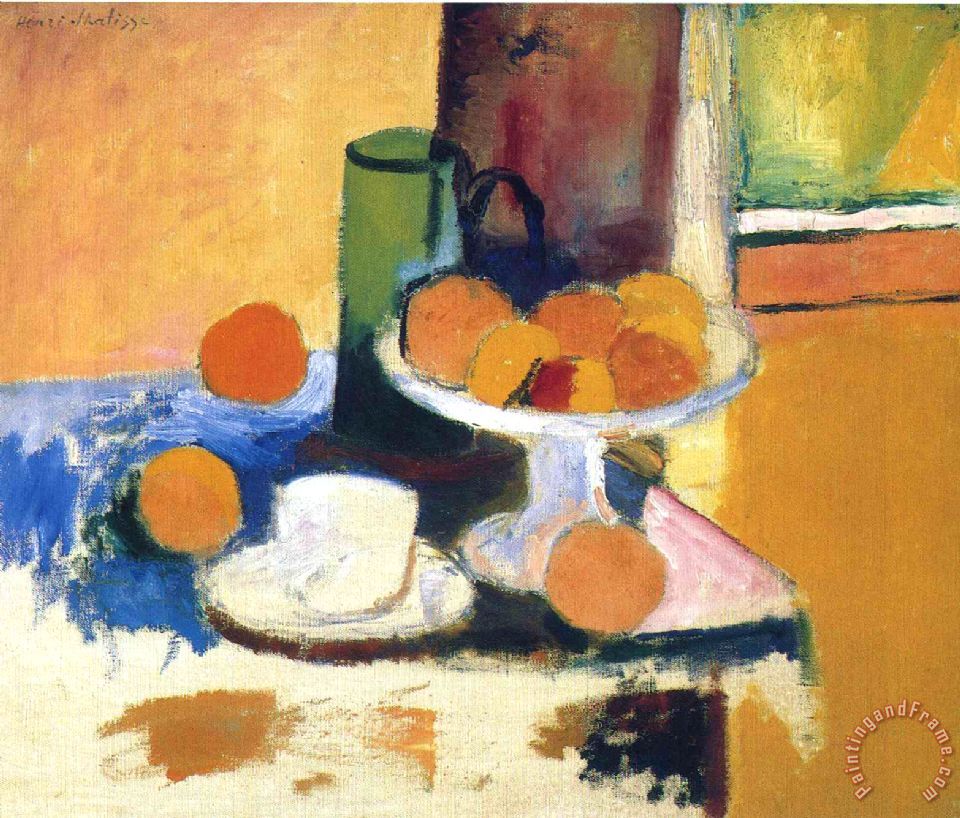 Henri painted people, animals, objects, but also fruits and similar everyday items. In this painting, he deviated from his usual manner of painting. He was more inclined to the full-scale image.
4. Nude Study in Blue c.1899-1900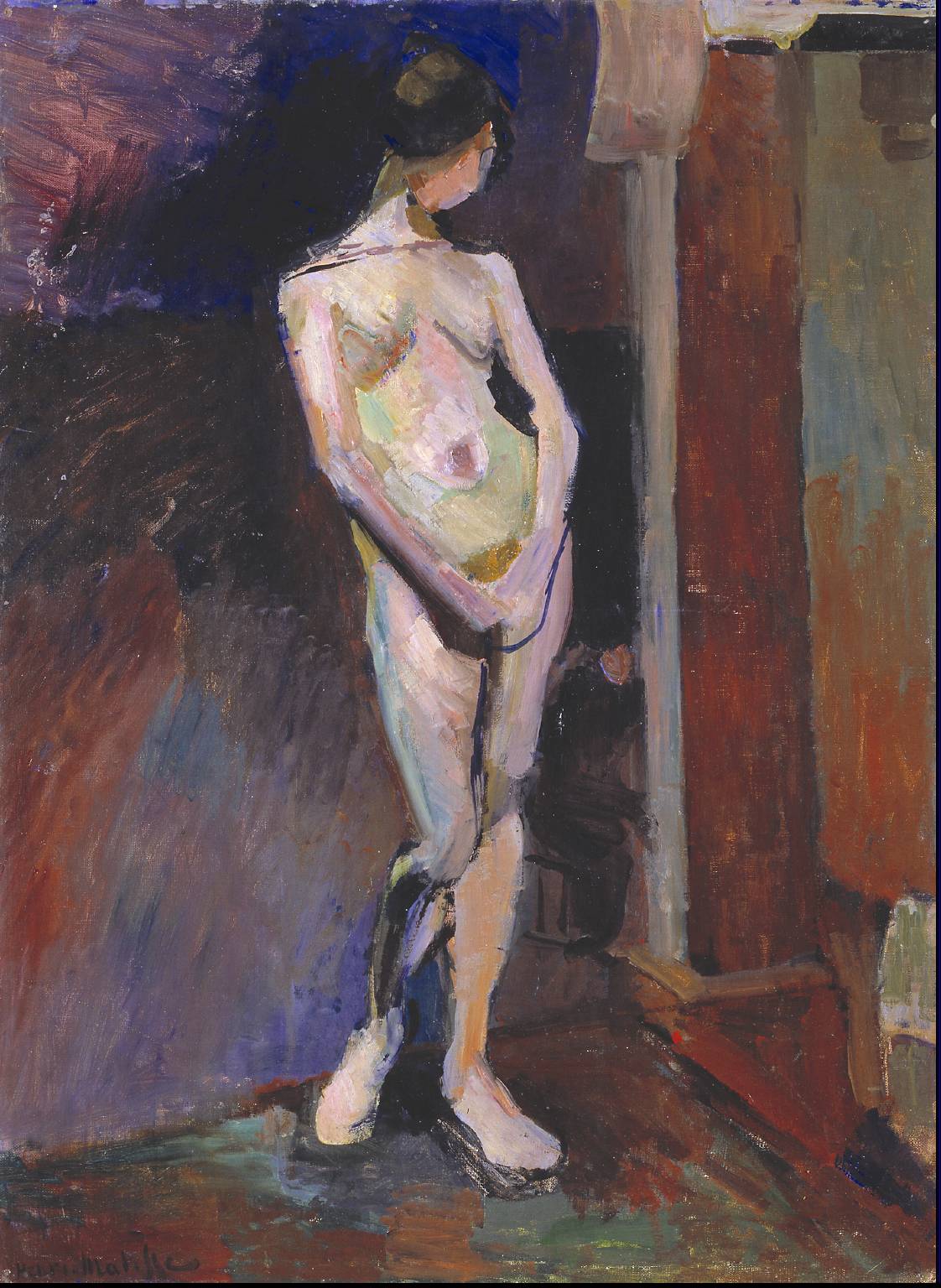 At this point, you can see how he made colors more vibrant. This painting was one of the four nudes. He did not disguised the fact that the figure is actually a model posing in a teaching studio.
5. A Glimpse of Notre-Dame in the Late Afternoon 1902
Shapes were not that much important in Matisse's paintings. Shapes and form were secondary, and the color was primary. You can easily notice that here. You will have a hard time understanding that this is actually the famed Cathedral in Paris, unless someone told you so.
6. Luxe, Calme et Volupté 1904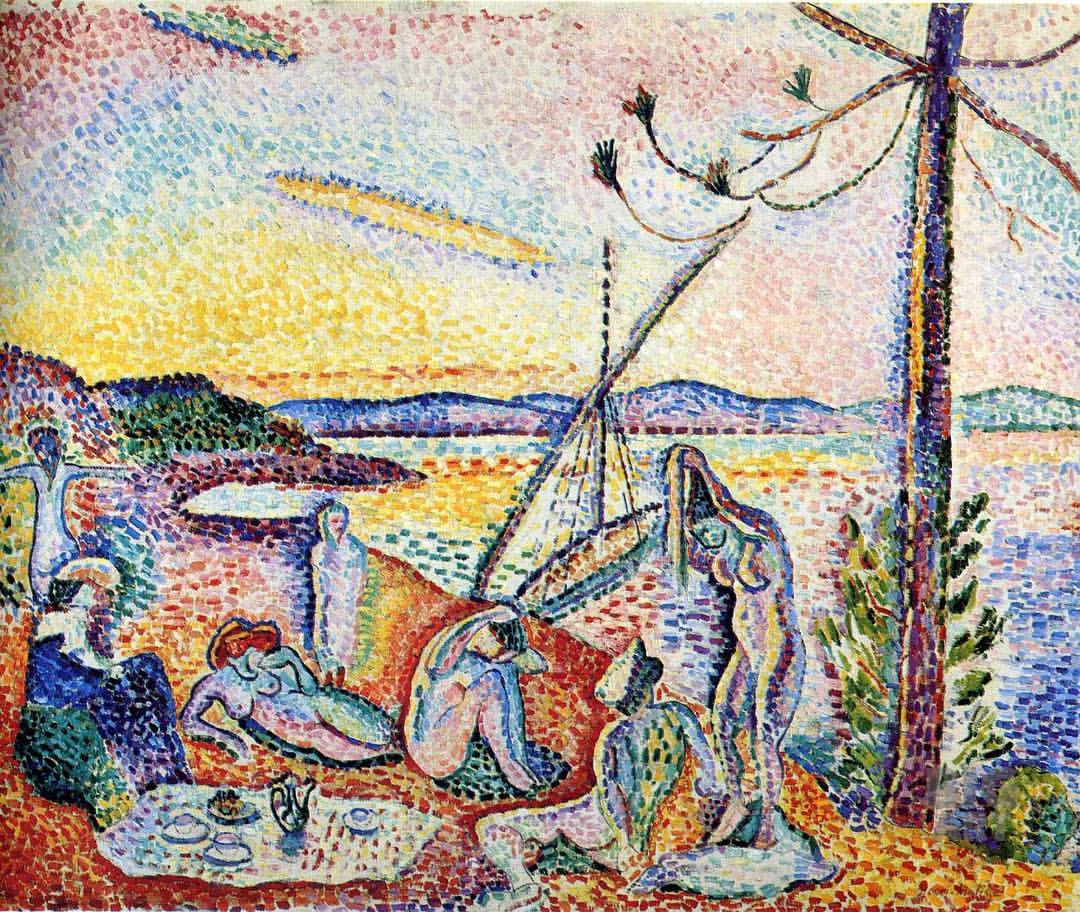 This painting is considered the starting point of the Fauvism movement. Pivotal work in the history of art, the painting is a dynamic and vibrant work created early in the career of Matisse. He made it working alongside Paul Signac on the French Riviera.
7. Green Stripe 1905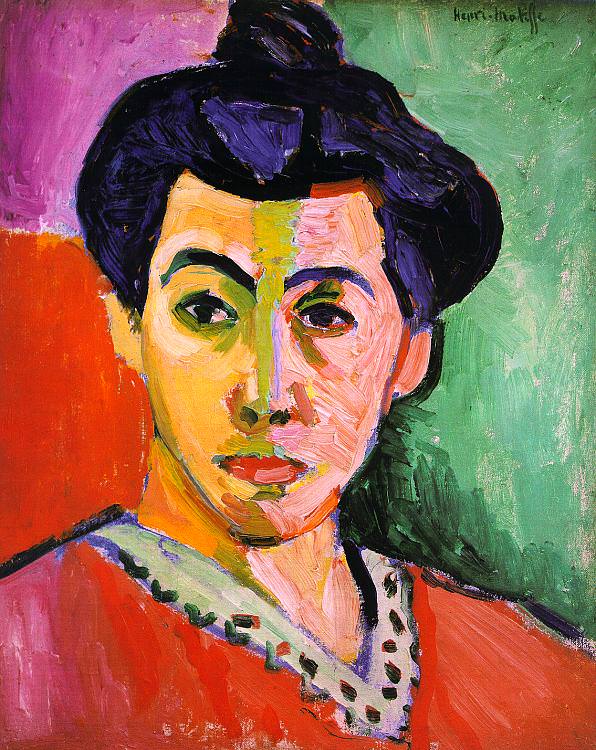 This painting is considered a masterpiece within the 20th century portraiture. It is arguably one of the most famous paintings by the author. It is a depiction of his wife, Amelie. Matisse rarely did portraits of people, but he loved making one of his wife.
8. Les toits de Collioure 1905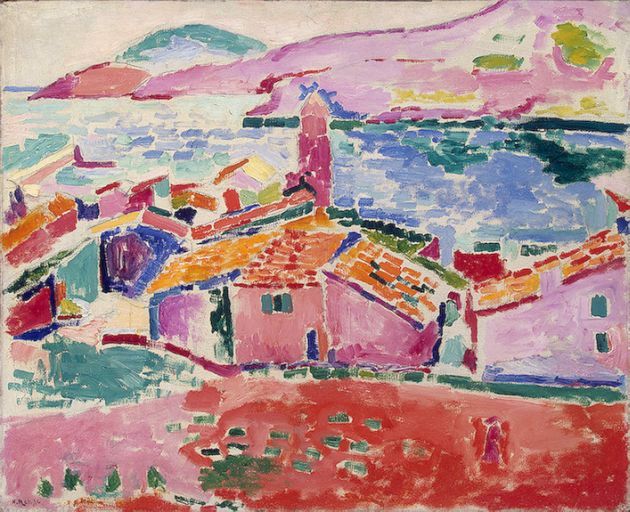 During the summer of 1905, Mattise worked in a small southern French town on the shore of the Mediterranean. The town is called Collioure, and you can say this is where Fauvism was born. This painting is a perfect example of the style he employed during the early stages of the movement. The precious painting is in the collection of The Hermitage, St. Petersburg.
9. The Joy of Life 1905-1906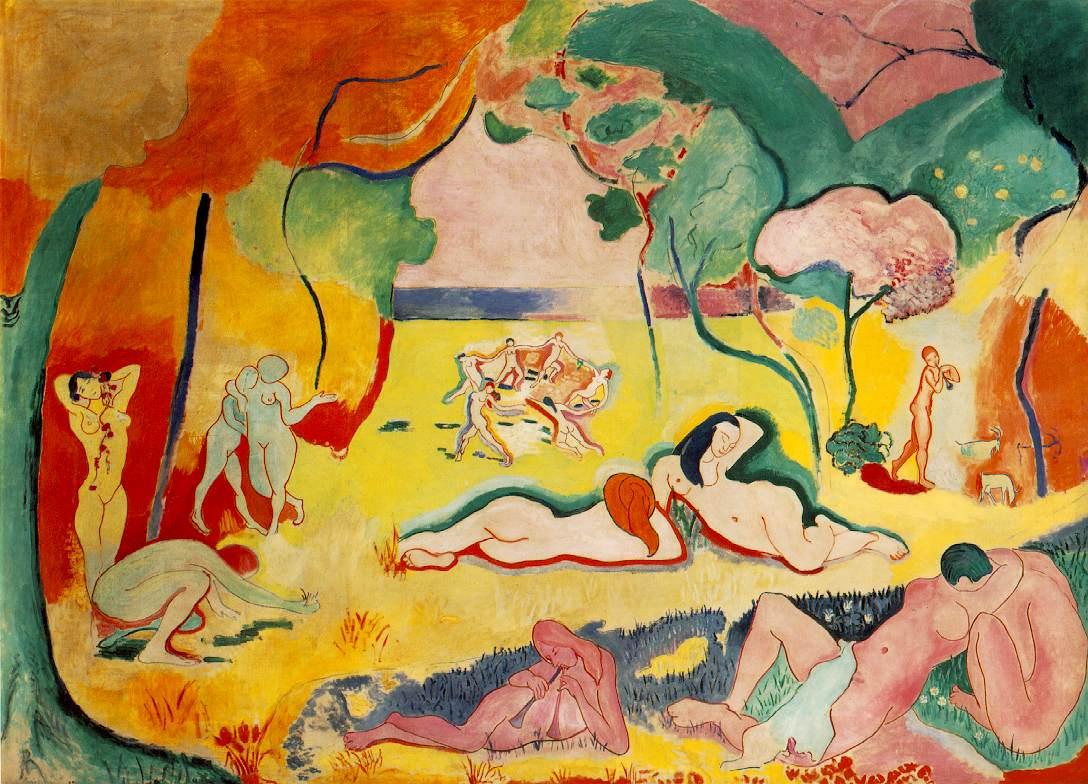 This is considered the greatest Fauve painting by Matisse. Along with the Les Demoiselles d'Avignon by Picasso, they are regarded as the pillars of early modernism. The large scale painting depicts an Arcadian landscape filled with brilliantly colored forest.
10. Woman with a Hat 1905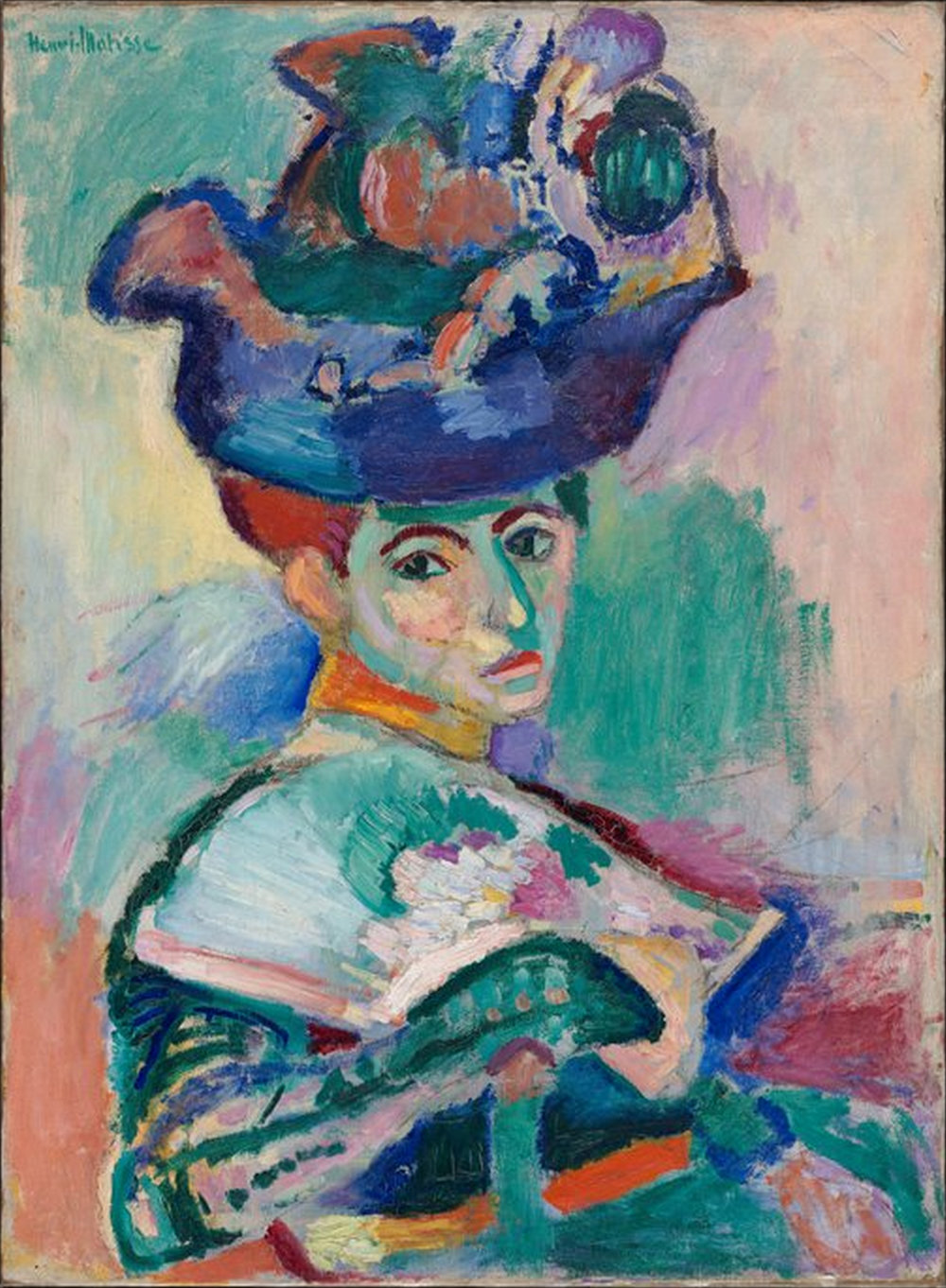 When the painting was initially displayed in Paris in 1905, it was considered offensive. Critics hated the usage of multiple non-natural colors for the face of the woman. They thought it gave a mask-like appearance. But Matisse did not care. The painting shows his wife, Amelie.
11. The Open Window, Collioure 1905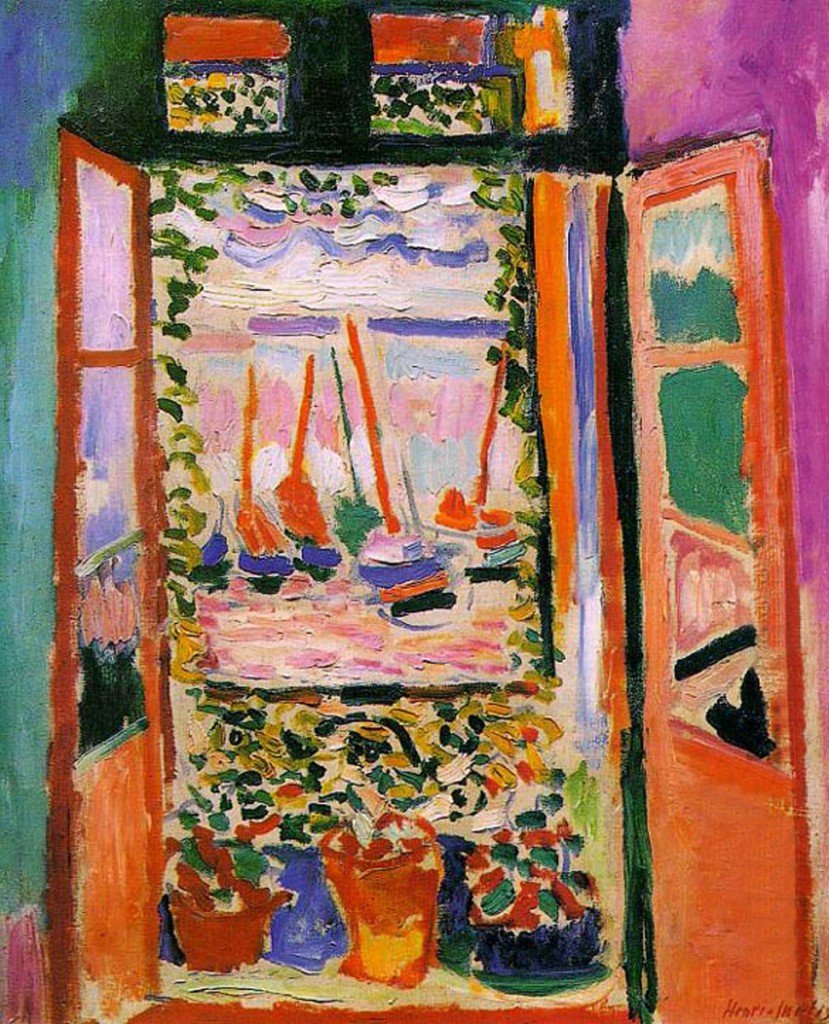 Matisse loved painting open windows. He continued to paint this type of paintings for several years. In 1905, he made his first open window painting. As you can see, 1905 was one of his most prolific years as a painter, when he was living in France. This vibrant and inviting open window is considered an icon of early modernism.
12. Red Madras Headdress (Le Madras rouge) 1907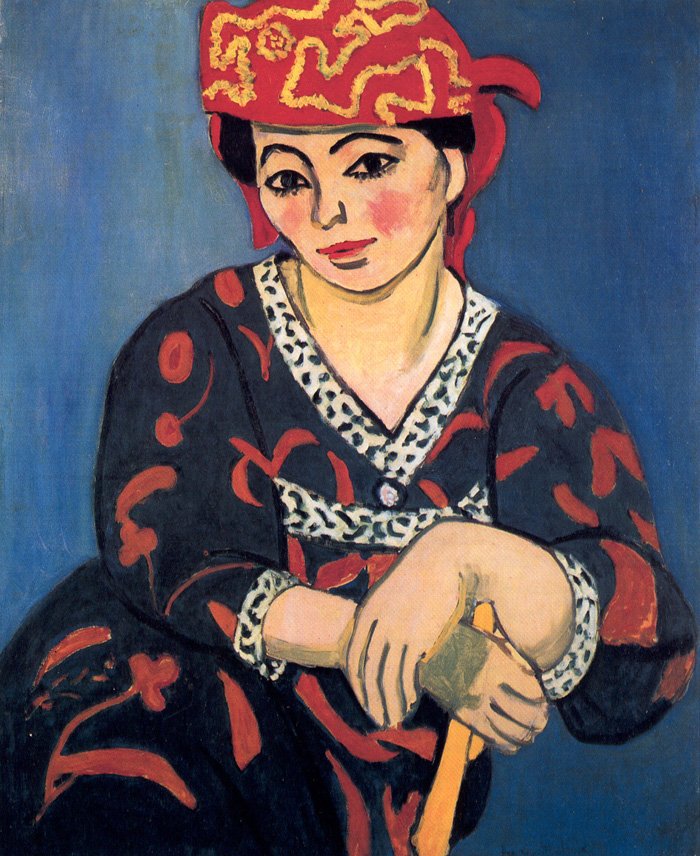 Matisse's wife, Amelia, was a constant subject in his paintings. He loved painting her, and do so in different settings. In this painting, she is depicted with wearing a red hat.
13. Blue Nude Souvenir of Biskra 1907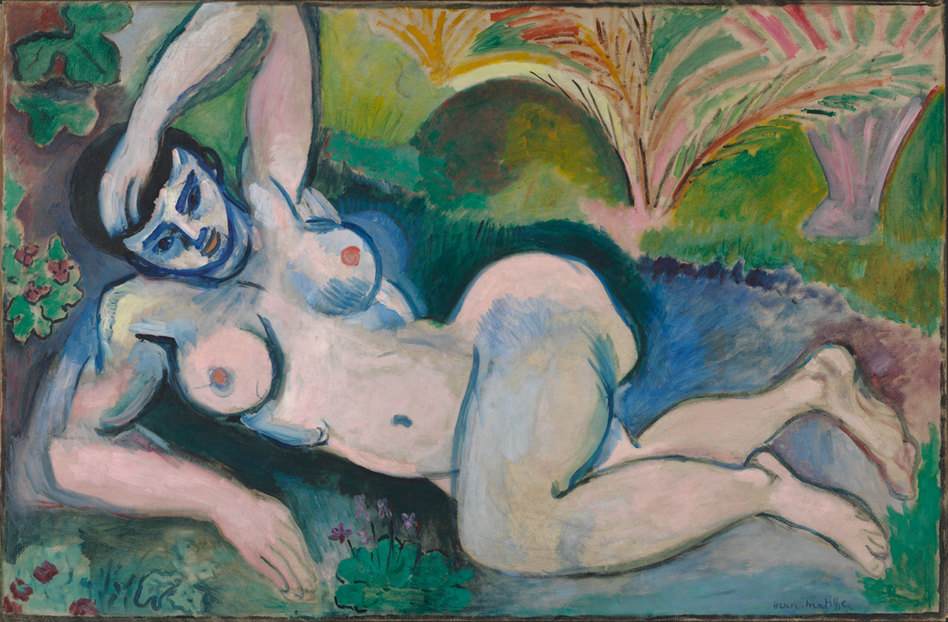 Originally, Matisse was working on a sculpture at the time. But once the sculpture shattered, he saw an opportunity to paint the setting. The painting is part of the Cone Collection at the Baltimore Museum of Art.
14. Red Room 1908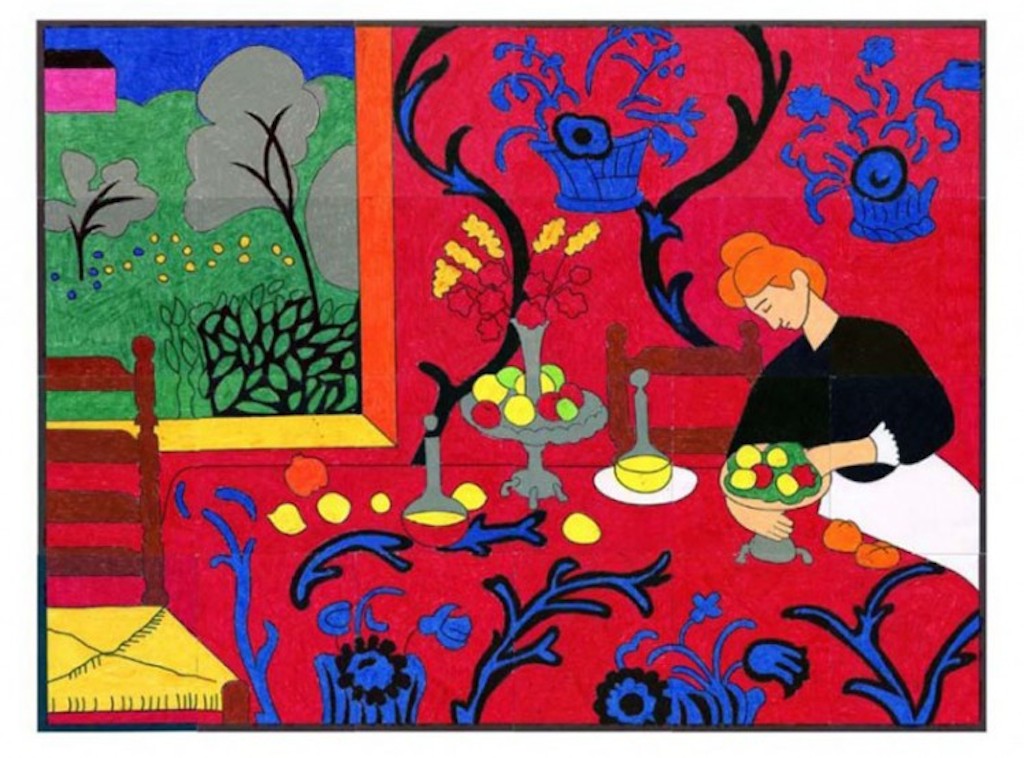 Many critics consider this to be a masterpiece. Matisse is considered to be a painter of the post-Impressionism style, which is evident in this piece of art. Same as in the paintings of the Impressionism artists, the painting lacks a central focal point.
15. Dance, 1910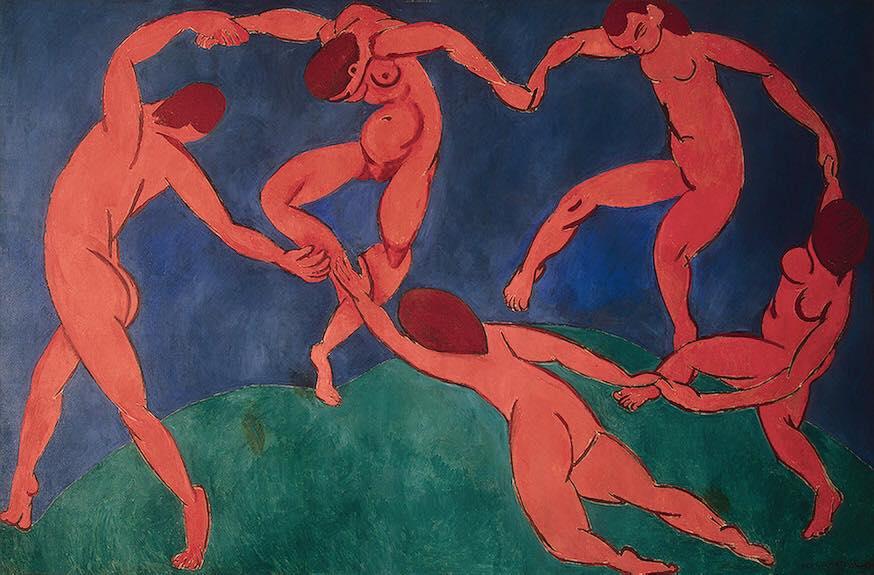 For this painting, commissioned at the hands of a Russian businessman and millionaire, Mattise borrowed the motif from the back of the 1905 painting Bonheur de Vivre. However, he removed one dancer. In his painting, the figures express the light pleasure and joy that was part of the early Fauve paintings.
16. The Goldfish 1912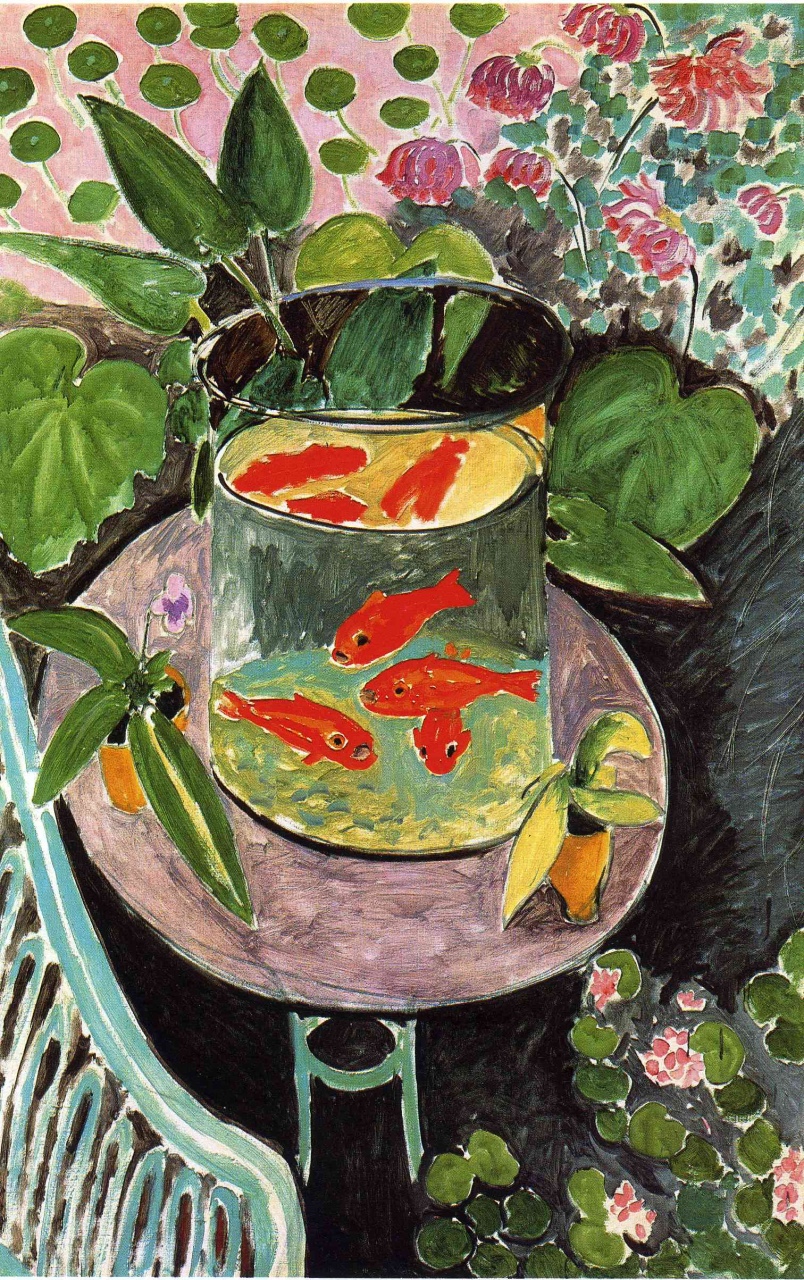 In 1912, Matisse made his first painting with a goldfish. For him, the goldfish was a symbol of serene state of mind, but also of a paradise lost. The latter is a subject frequently represented in art. From there on, he made a total of nine paintings with a goldfish appearing somewhere in them.
17. Bathers by a River 1917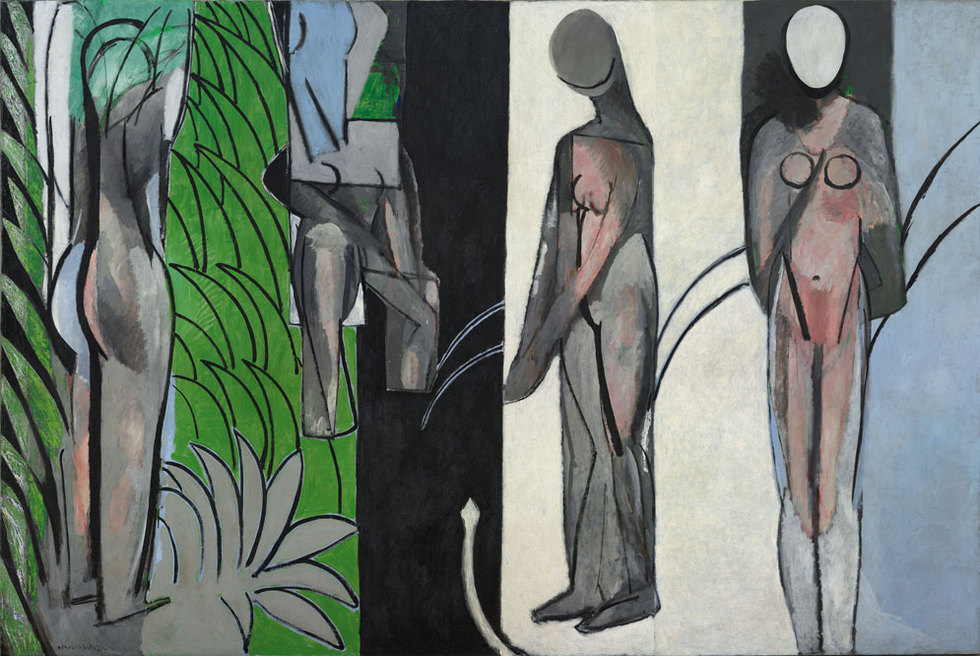 The author himself considered this painting to be one of his five most pivotal works. The reason is simple, it facilitated the evolution of his style over the course of the next decade.
18. Landscape at Collioure 1905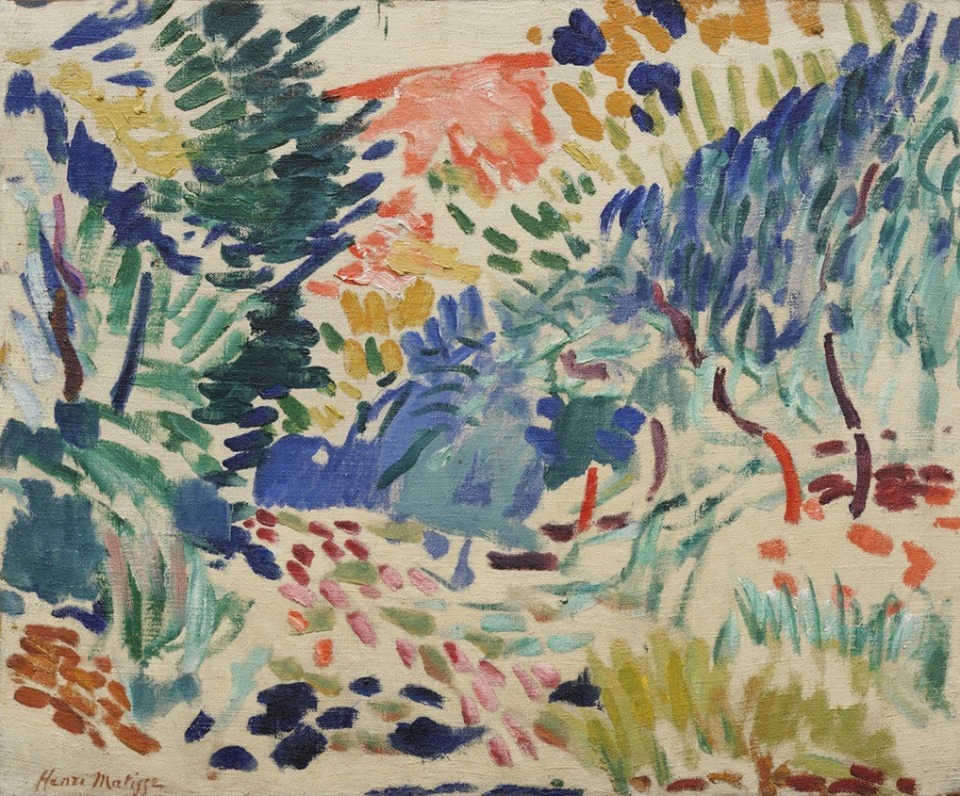 We said before that 1905 was quite a prolific year for the artist. He was amazed by the nature and landscape of the small town in France he was staying in. Therefore, he decided to pay a tribute to the landscape in a painting.
19. Young Girl in a Green Dress 1921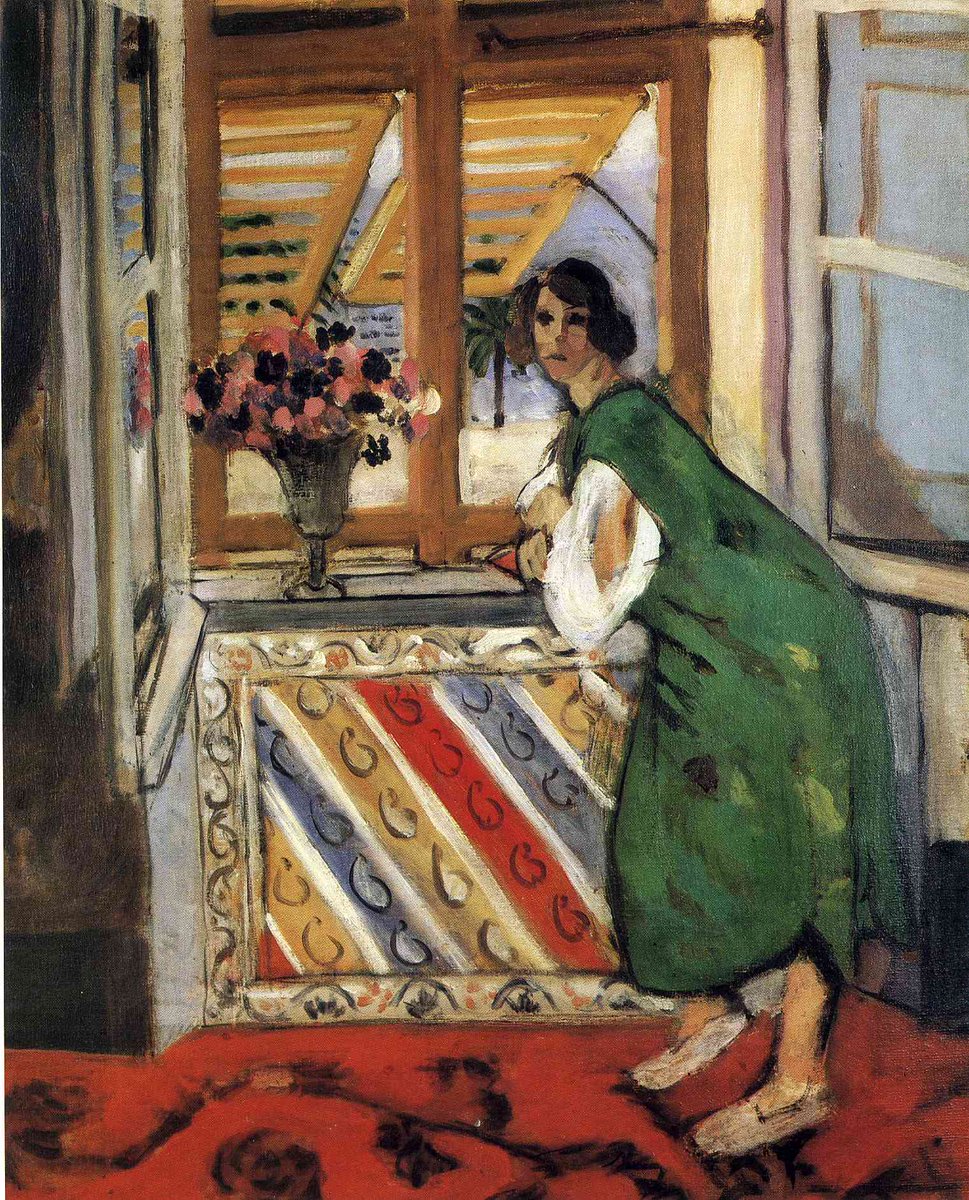 Unlike many paintings where the woman in the painting is clearly known, that is not the case here. What is significant about this painting is the clear turn towards more clear subject lines and shapes.
20. Seated Odalisque 1922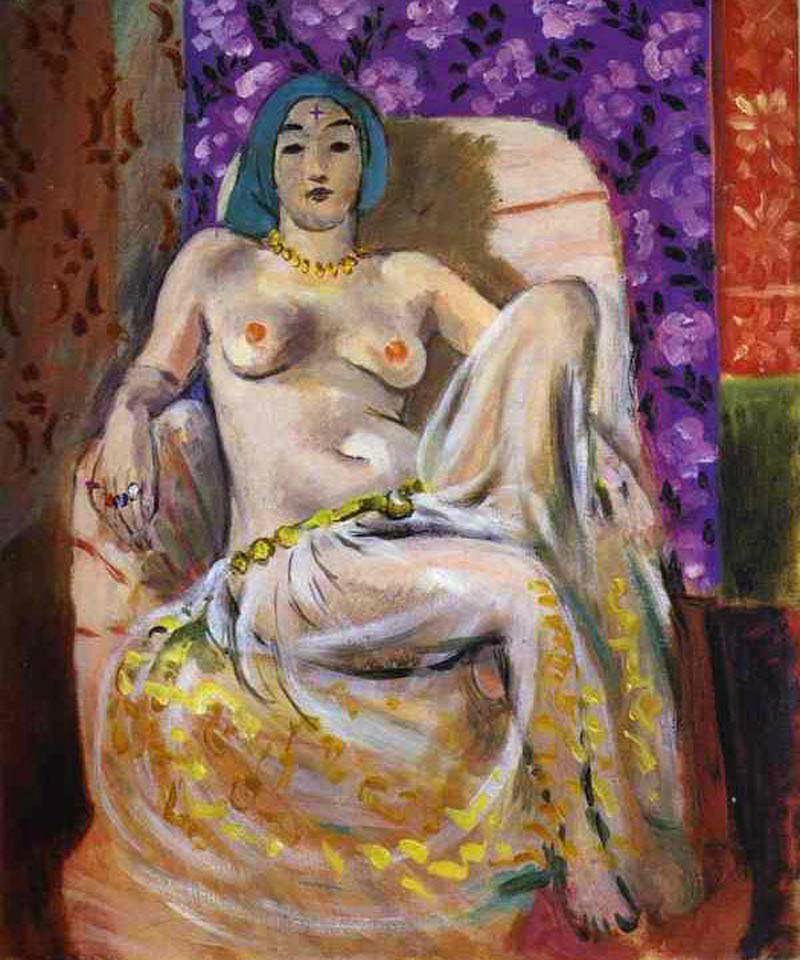 In 1912 and 1913, Matisse went to Morocco. He was amazed by the oriental style, and later in his life, he decided to use some of those elements in his paintings. You can clearly see the oriental drapes in the background. Fun fact: he had similar in his studio.
21. The Ballet Dancer 1927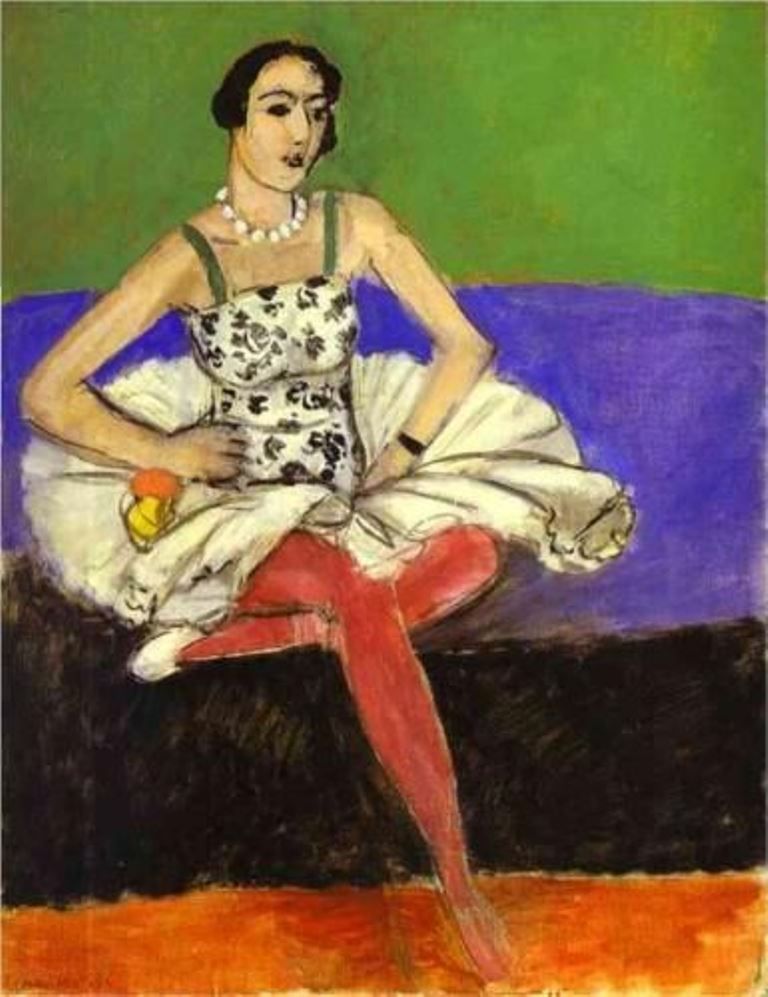 At this point in his life, Matisse was clearly changed. And his style was different. Gone were the non-definite lines, shapes, and colors. At this point, he wanted to draw simpler, and more defined lines.
22. Woman in a Purple Coat 1937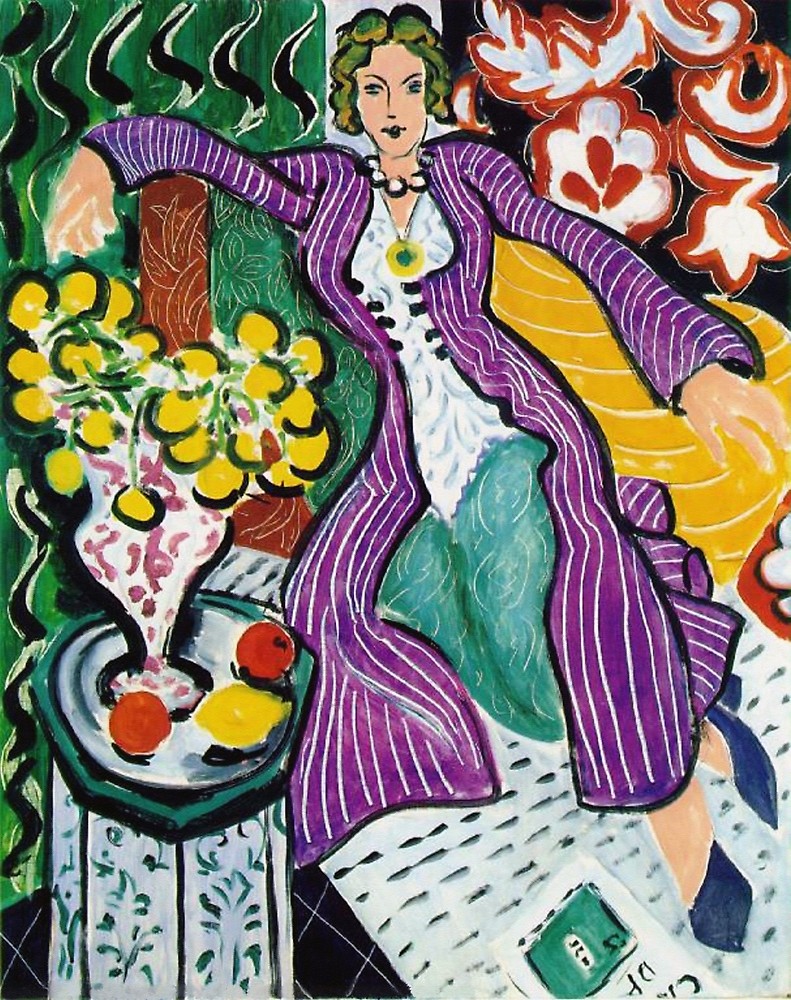 In his latest years, Matisse changed his style to be more decorative. In this painting, he depicts his personal assistant, Lydia Delectorskaya. He still loved using colors as the main feature of his painting. Here, the color and light express his feelings about life.
23. Icarus 1947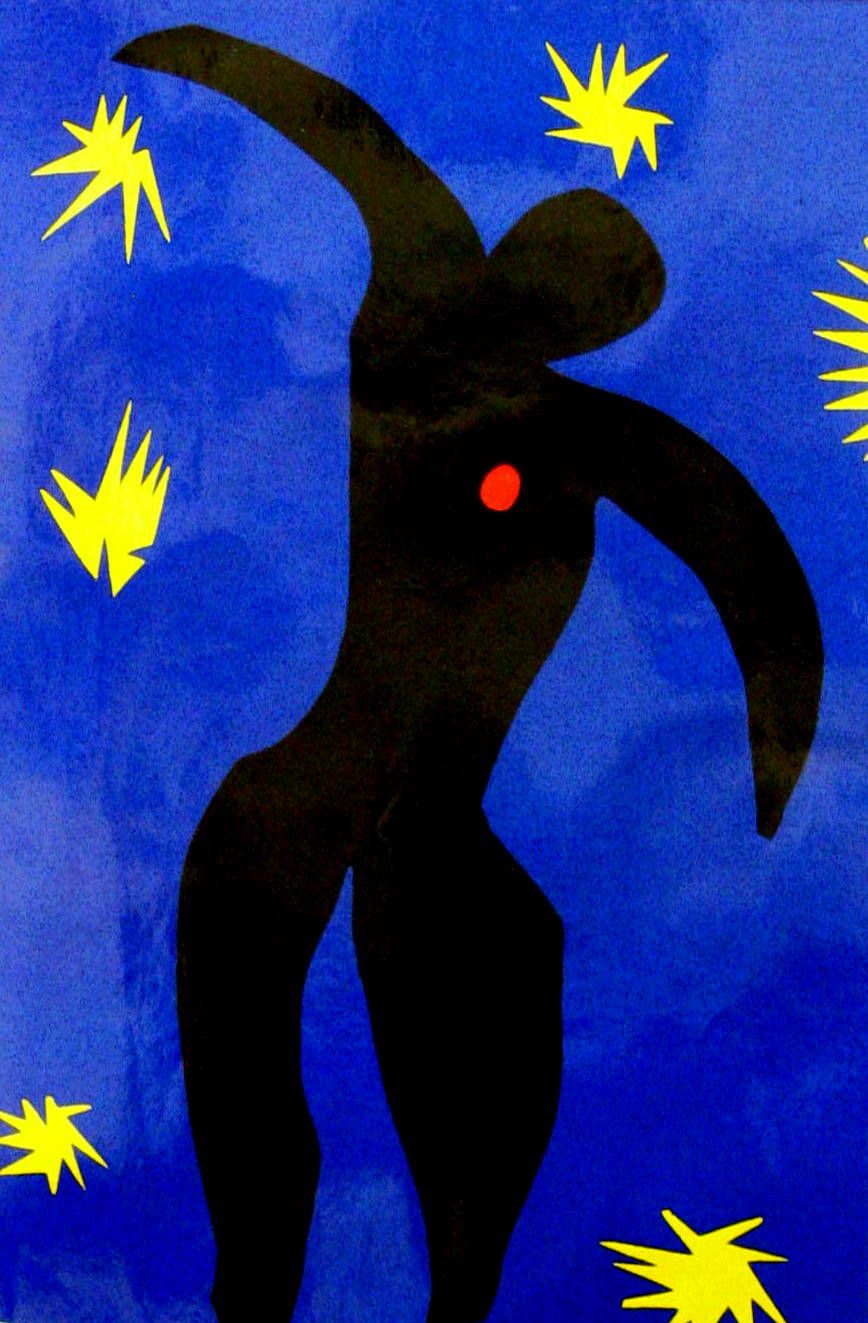 Icarus, the character from the Greek myth was a popular subject among European painters. Matisse wanted to use his character for a book titled Jazz. It was an illustrated book published in 1947.
24. Portrait of Lydia Delectorskaya, 1947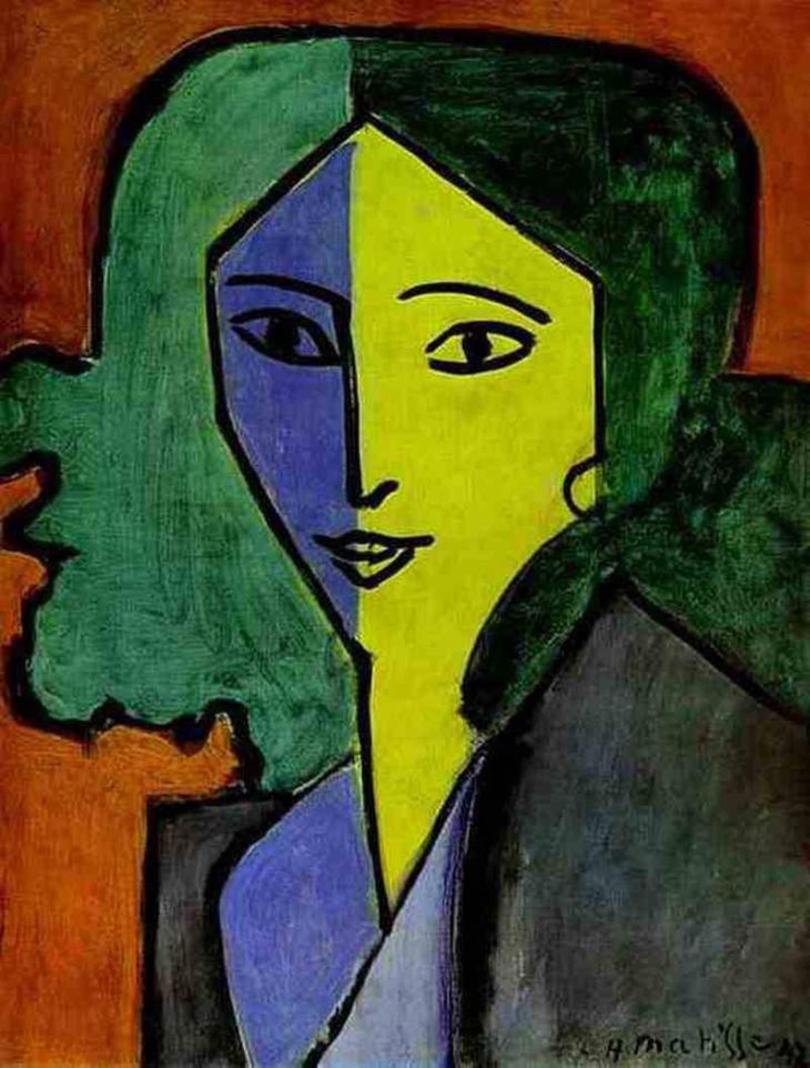 Lydia was a nurse for Matisse in his later years. When he painted her, she was 25 years of age, while he was 65. She said that unlike other artists that wanted to use her as a model, Henri never wanted to take her clothes off.
25. The Plum Blossoms 1948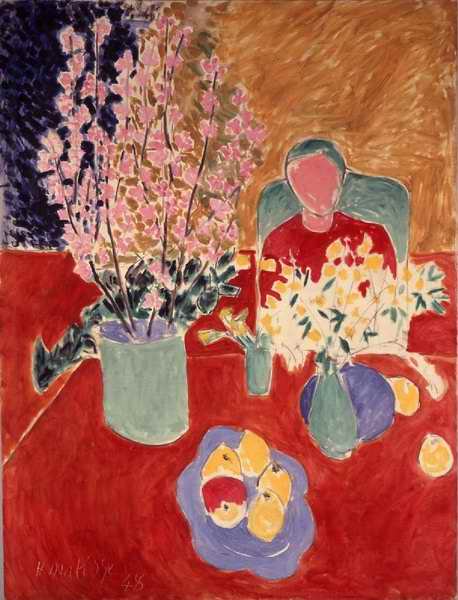 The painting is one of the underrated pieces by Matisse. It is one of the last major works by Henri, following an approach from an art dealer. The painting managed to evade the gaze of curators since the 1970s, and now the Museum of Modern Art in Manhattan has acquired the painting.
26. Sorrow of the King 1952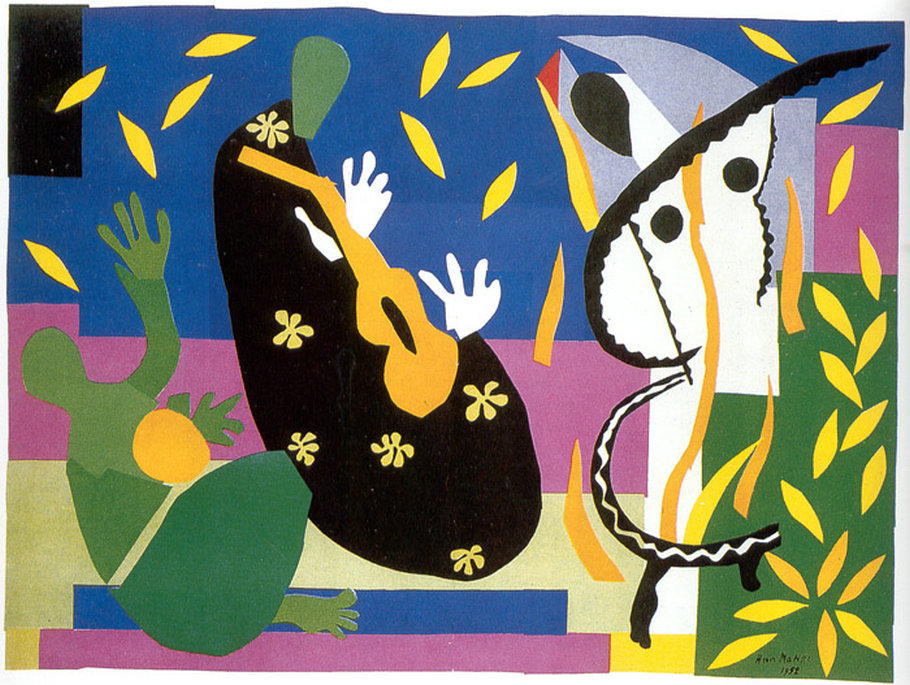 This piece of art is actually his last and final self-portrait. He made it from paper he had colored with gouache paint, and then mounted on canvas. Matisse's idea was to refer to Rembrandt's self-portraits, as well as his David Playing the Harp before Saul painting.
27. Blue Nude II. 1952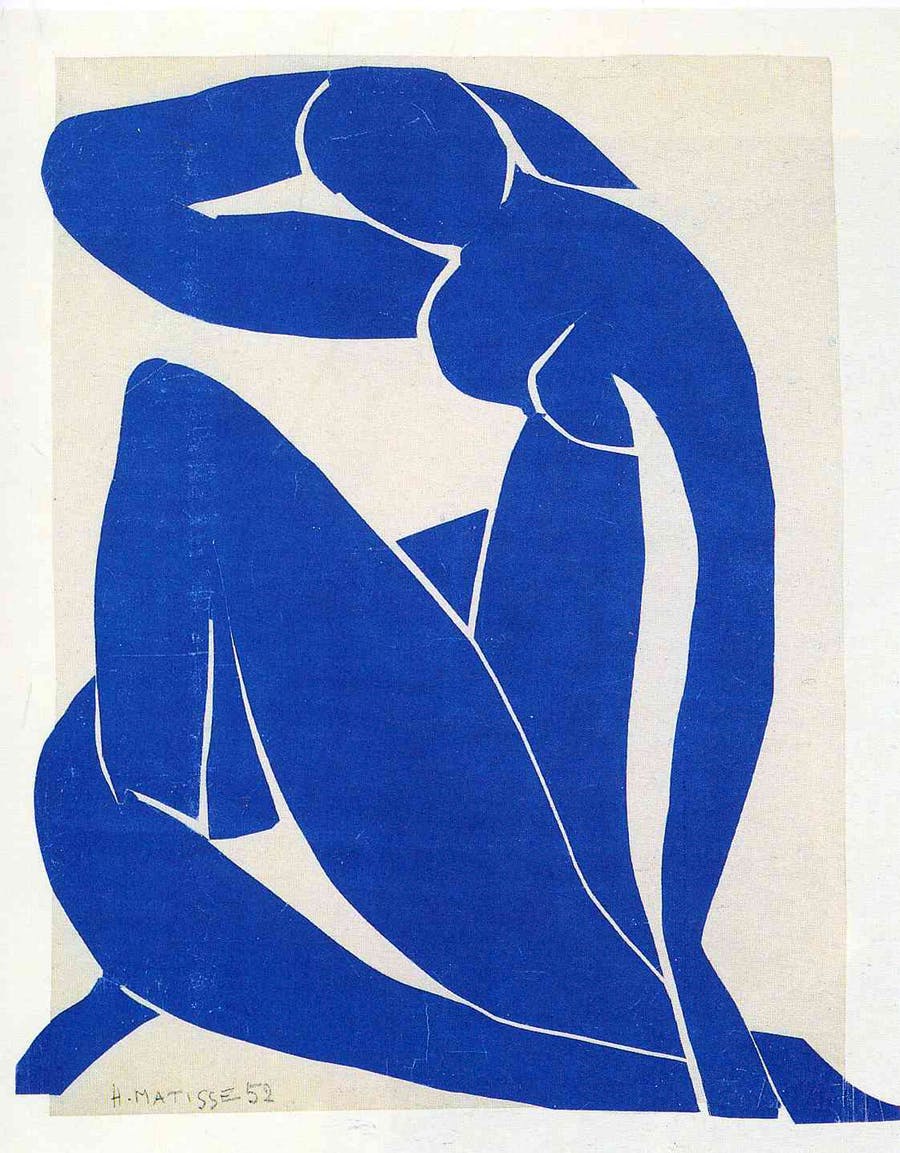 In his late years, Matisse turned to lithography. Blue Nudes is a series of color lithographs. He made them from cut-outs depicting nude figures. He used various positions for the series.
28. The Snail 1953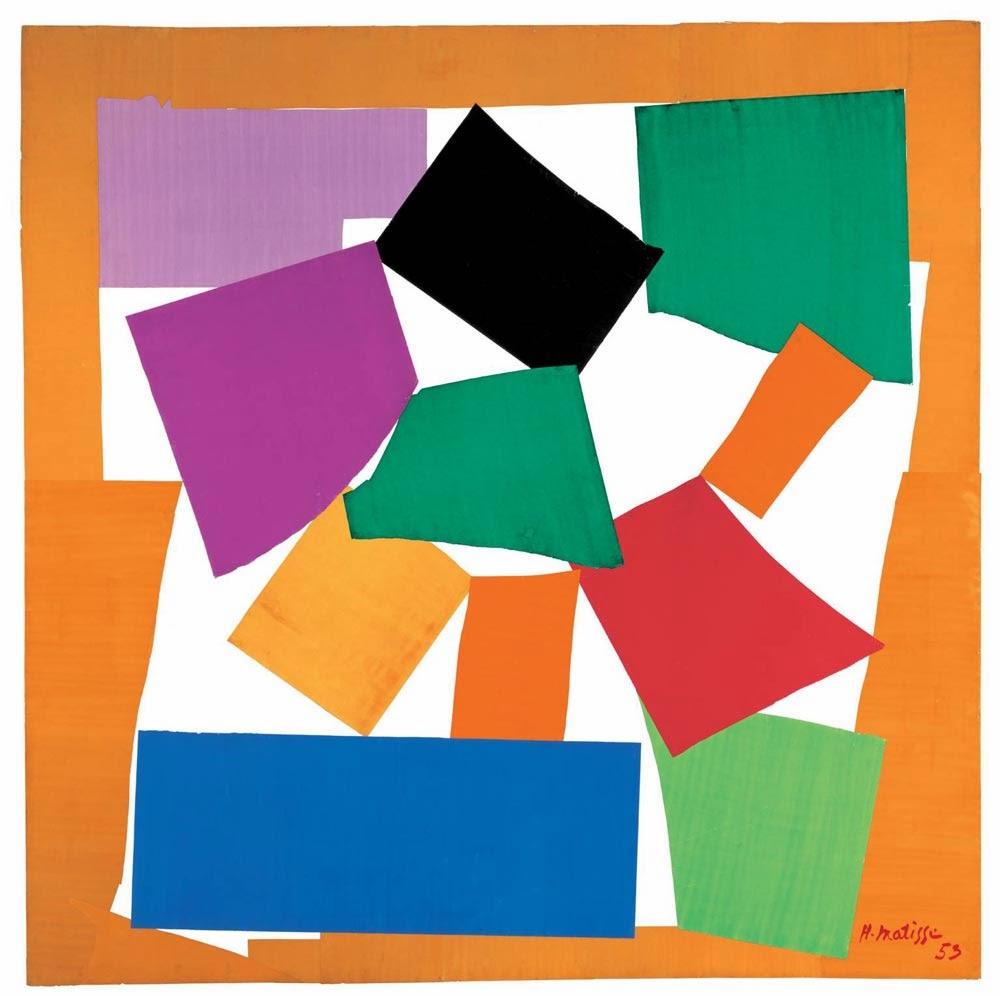 The final masterpiece by Matisse is as amazing as his early ones. He spend so much time making this painting. It depicts Henri's interpretation of a snail. He actually closely studies snails before making the painting. It is a nearly 3 square meter composition, and made with his gouache on paper technique. Matisse created this painting when he was no longer able to paint. Therefore, he had help of assistants to make it.