Born in Chile in 1981, Caiozzama expresses his art by making collages in the streets of the South American capital. He deals with subjects that make the news. For example, social networks, religion, multinational companies, migratory flows in Europe, and so on.
He does not have his own subjects. Instead, he reacts to those who make the headline in the media. He is provocative, committed, and satirical. This Chilean artist uses shocking images to divert the symbols of modern and Western consumerism.
His friends gave him the name Caiozzama in honor of the god protector of the galaxies who appears in the animated series Dragon Ball Z. The Chilean artist, born as Claudio Caiozzi says he uses the pseudonym to intervene on the street walls with messages and photomontages full of irony.
He got inspired by the superheroes of his childhood and the contingency of the news. He started a few years ago. Today, he practically lives off his art by selling the photographic records of his works.
For his work, he mixes images from the internet with those from the immense archive he obtained while traveling through Europe and Asia.
1. No Facebook No Birthday (Claudio Caiozzi a.k.a Caiozzama)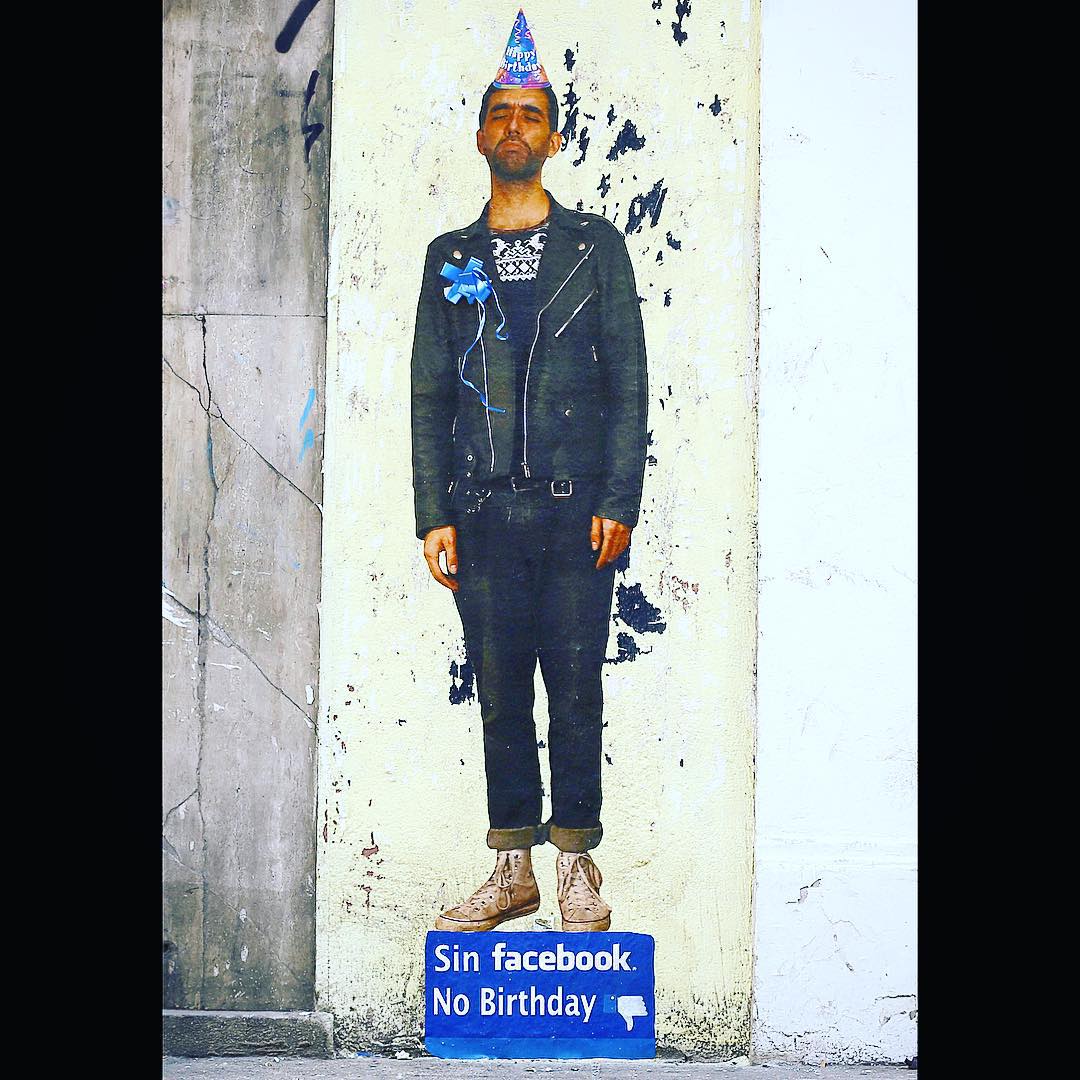 This picture is a parody of something we definitely feel today. Most of us cannot remember birthday if they do not see it on Facebook. And if you hide your date on the social media, you will probably receive only a few messages compared to thousands of virtual friends.
2. Freedom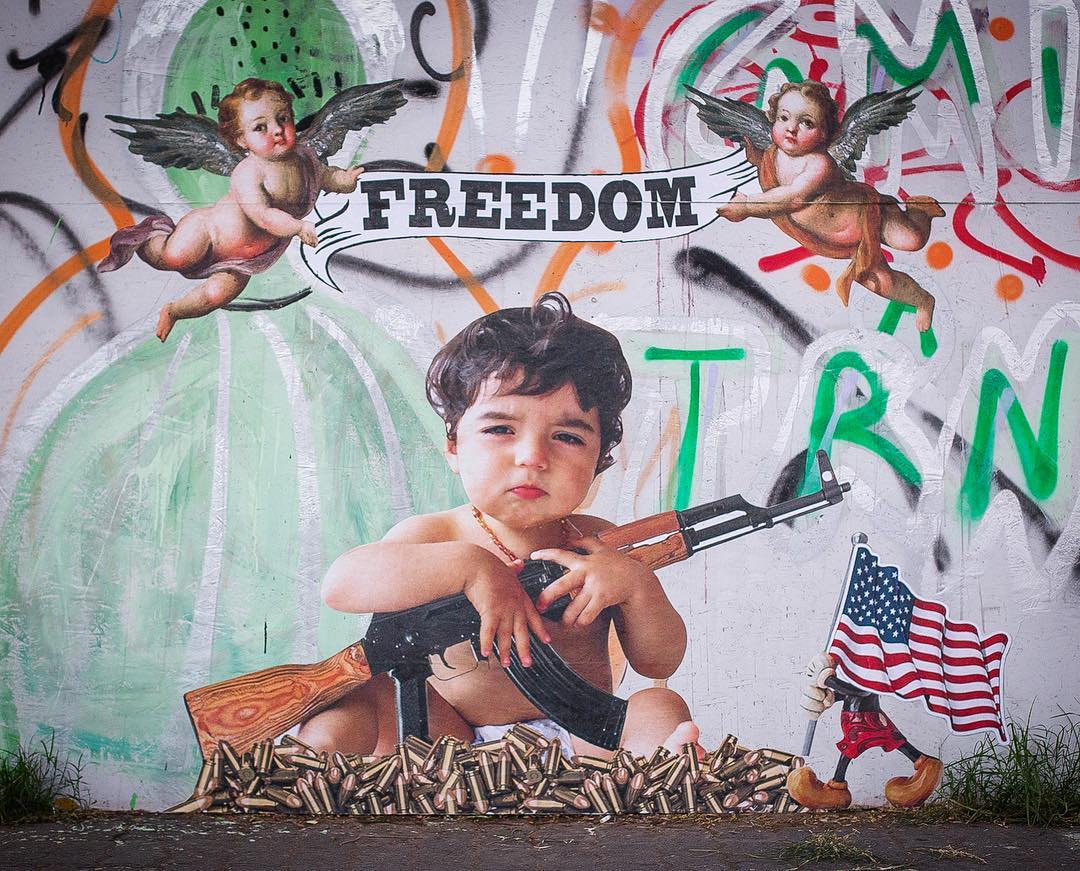 What is freedom in the world we live in? How can we achieve it? Can we achieve freedom through war? Apparently that is what big countries are telling us.
3. Rebel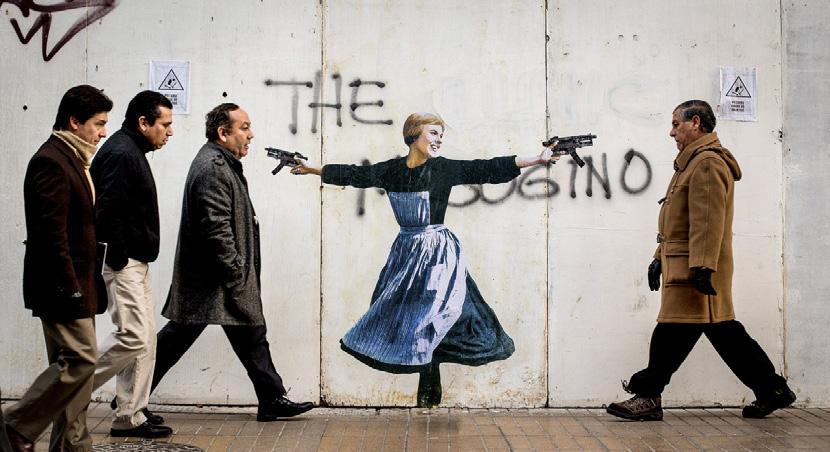 Caiozzama is a master at mixing different pictures in a single art piece and make it unique. Take this one for example, how the common girl kills both of the political sides at once.
4. Free Gaza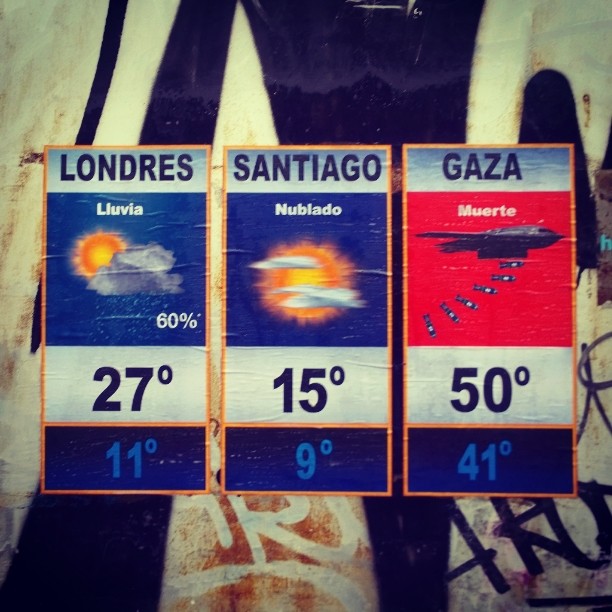 Caiozzama is among those who support the freedom of the Gaza strip. He has a unique way of telling the weather in Gaza.
5. Cuba Libre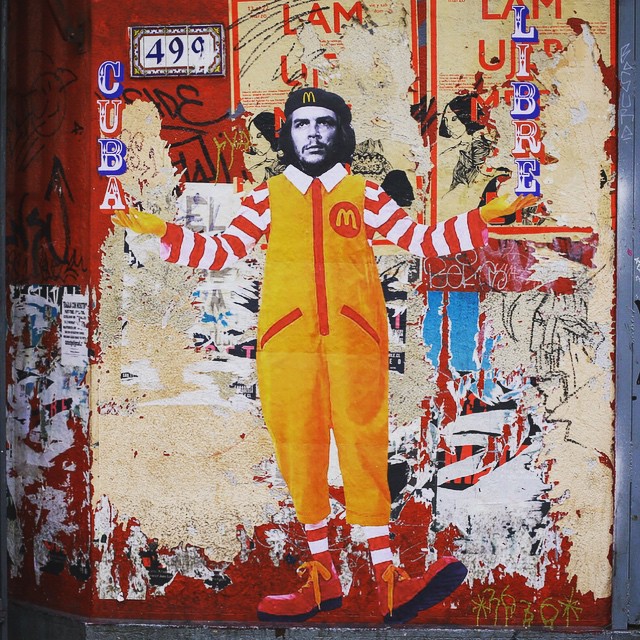 Che Guevara as a McDonald's clown. Now isn't that funny? Not many people can come up with the creative idea of depicting the former Cuban rebel and leader in a McDonald's outfit.
6. Working For A Like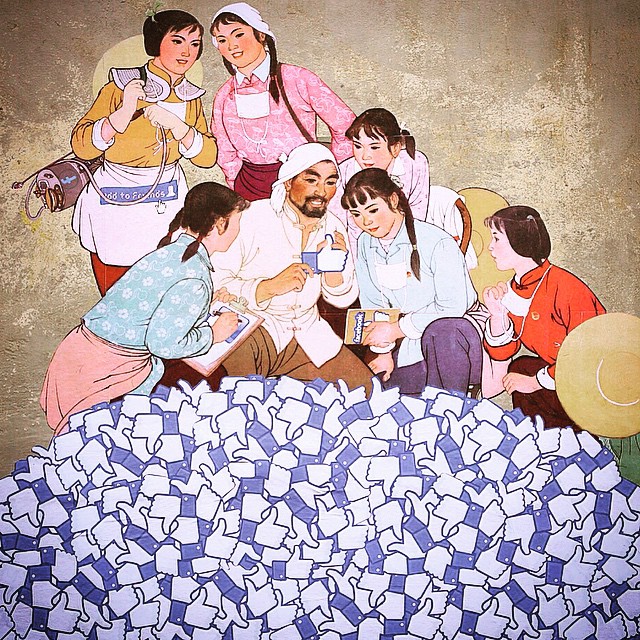 In the past few years, we have seen the rise of social media influencers. They have no job. They work for likes and shares on Facebook. For most people it might sound ironic and stupid. But that is the reality we live in.
7. Super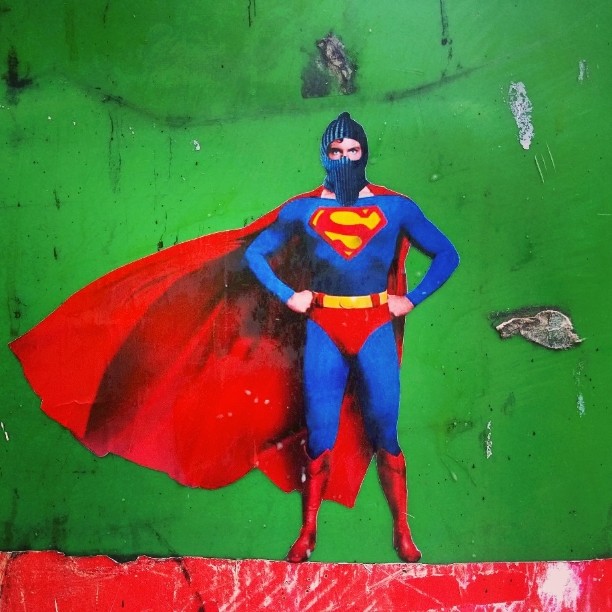 We said that Caiozzama finds a lot of inspiration in the superheroes he grew up with. Here is his depiction of Superman trying to save the world.
8. Louis Vuitton … The New Lighting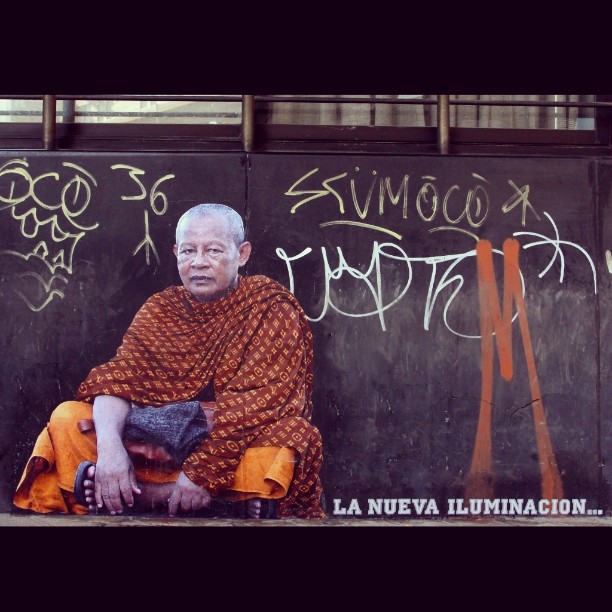 The Chilean artist loves to express his opinion on everyday topics. Here is his opinion on fashion brands and their exploration of cheap labor for manufacture. Do you agree?
9. The King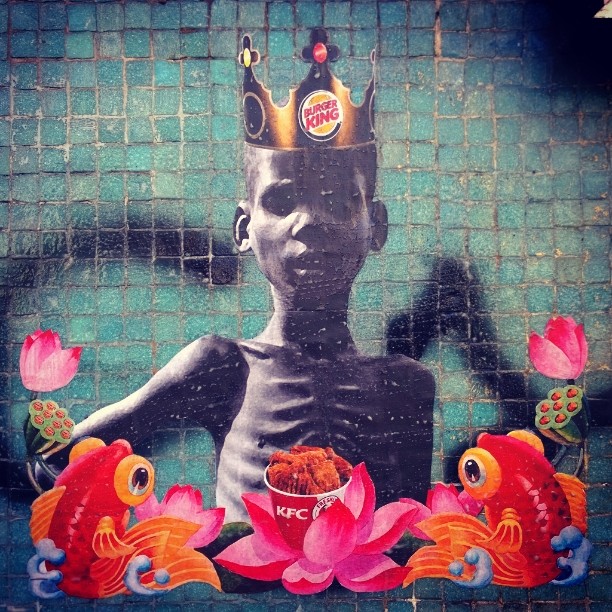 This is another depiction of common topics in the world. This time, Caiozzama depicts poverty and hunger. While some multi billion companies make fortune, people are starving all over the world. Fair? Of course not!
10. Sold Out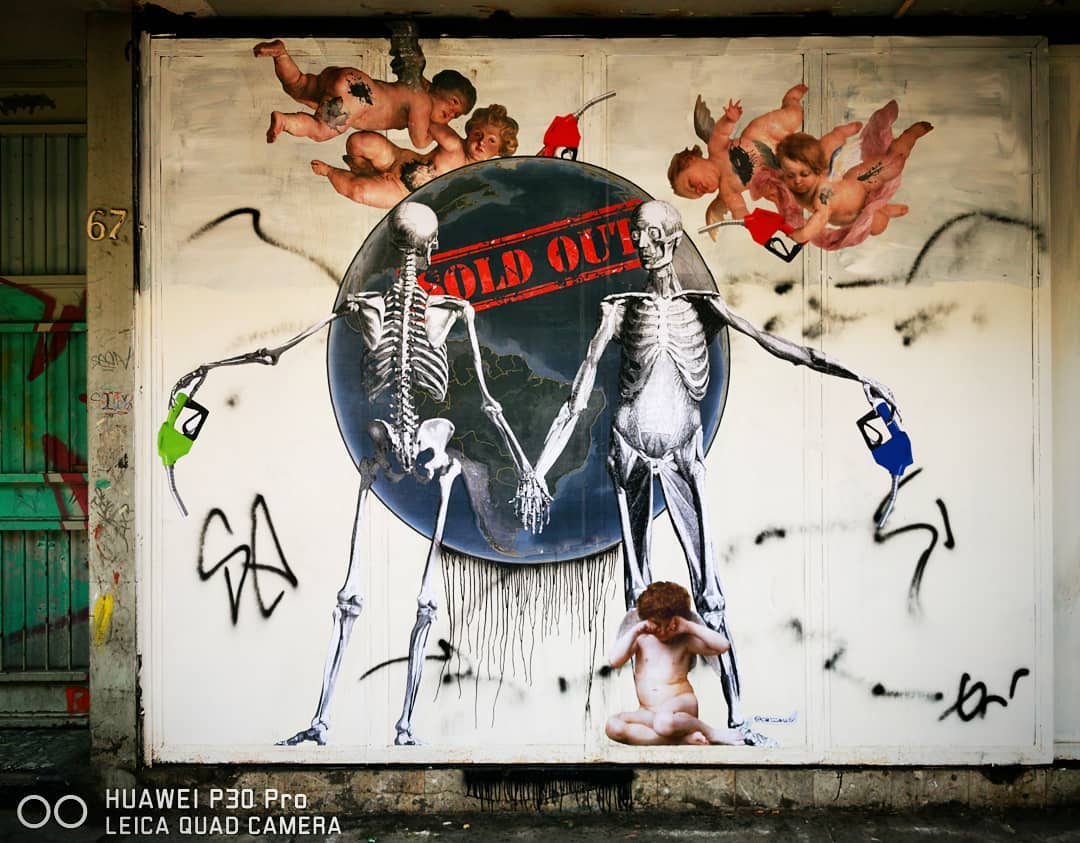 This painting will definitely make you think for a second. It brings so many emotions, and it is a wonderful depiction of the world we live in.
11. Make America White Again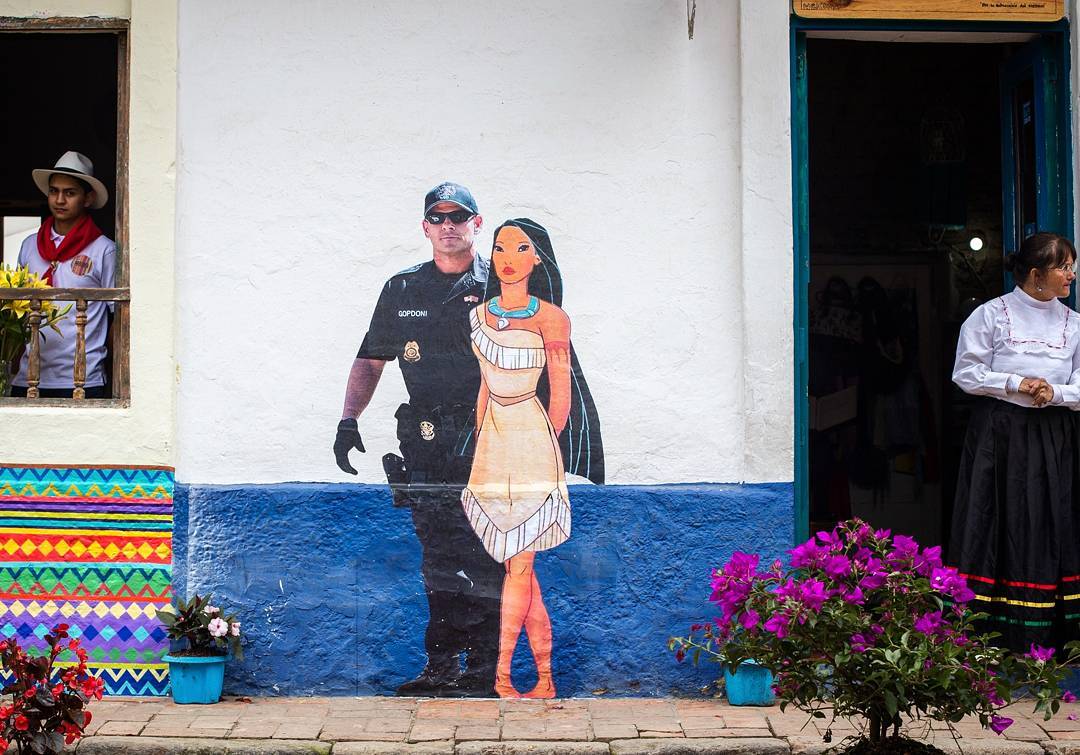 Trump was a popular character for artists all over the world in the past few years. His campaign slogan "Make America Great Again" served as a great topic for parodies. Caiozzama got into it, and showed the real America.
12. Just Do It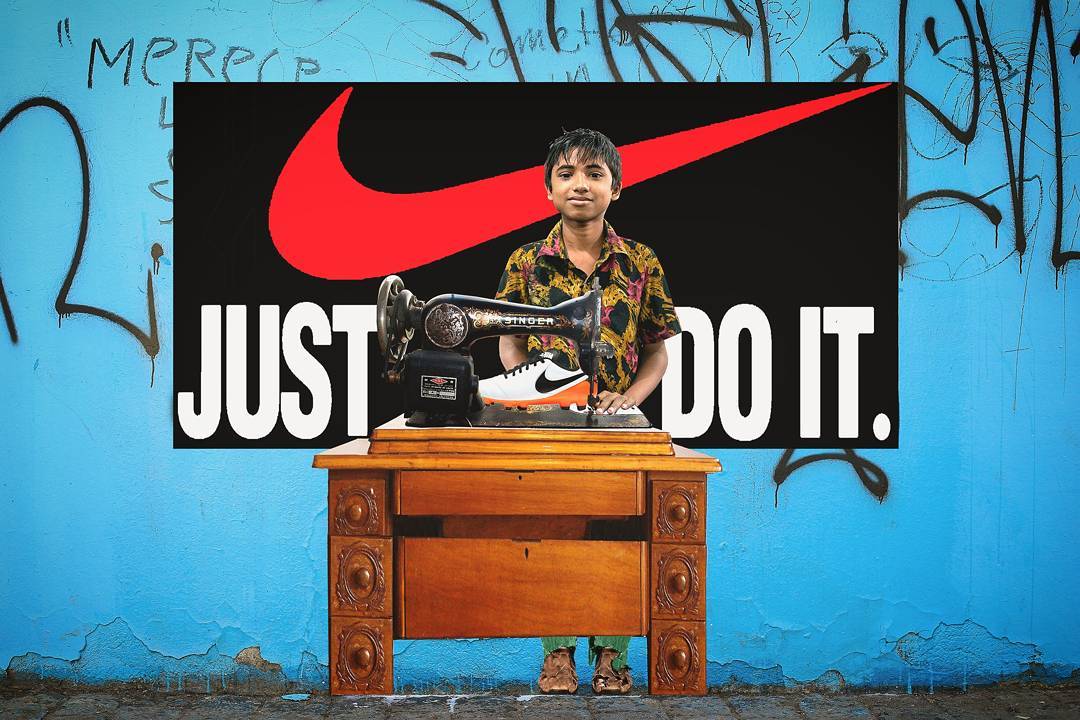 Here is another depiction of the fashion brands and their exploration of cheap labor in Africa and Asia. Kids working for minimal wage while companies sell their products for an insane price. That cannot be normal, right?
13. God Bless German Technology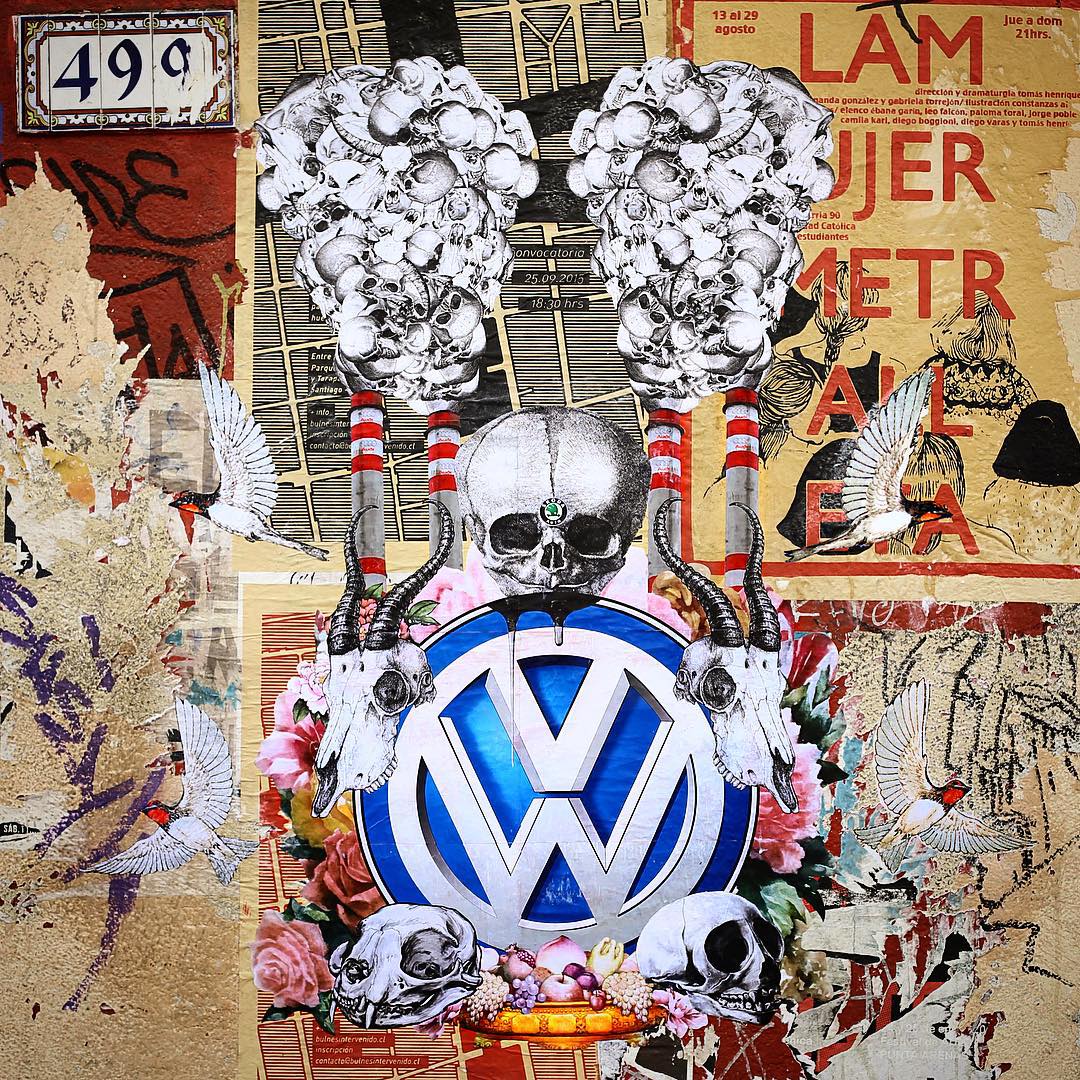 German technology is definitely among the most advanced in the world. But even Germans can make mistakes every now and then. Volkswagen has seen its fair share of incidents.
14. FE en el CAOS (Faith in Chaos)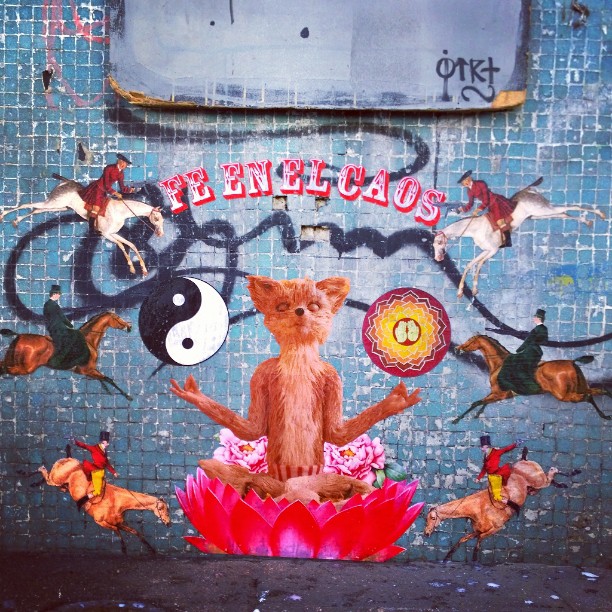 A lot of people live in an organized chaos. That is the term we love to use when we can find order in chaos. Apparently, it is a thing.
15. Before The Beauty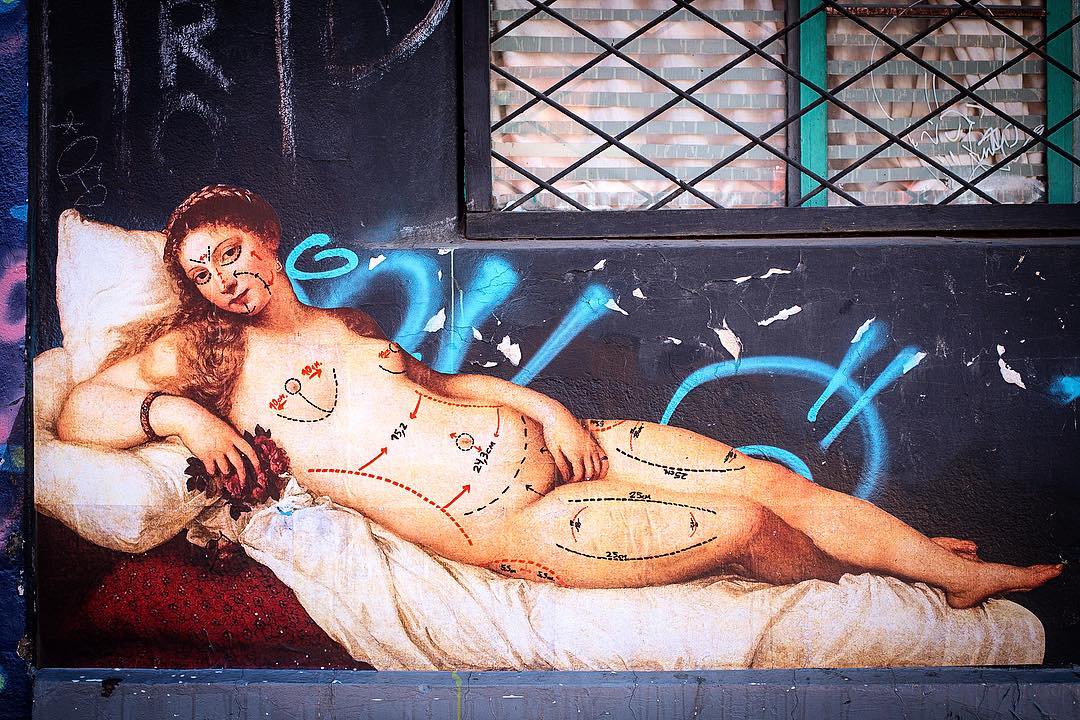 This picture perfectly sums up our views of beauty. Today, even some of the most famous women would be deemed ugly. Just see how many imperfections are there on the famous painting.
16. The Birth of Venus by Sandro BotiSHELLi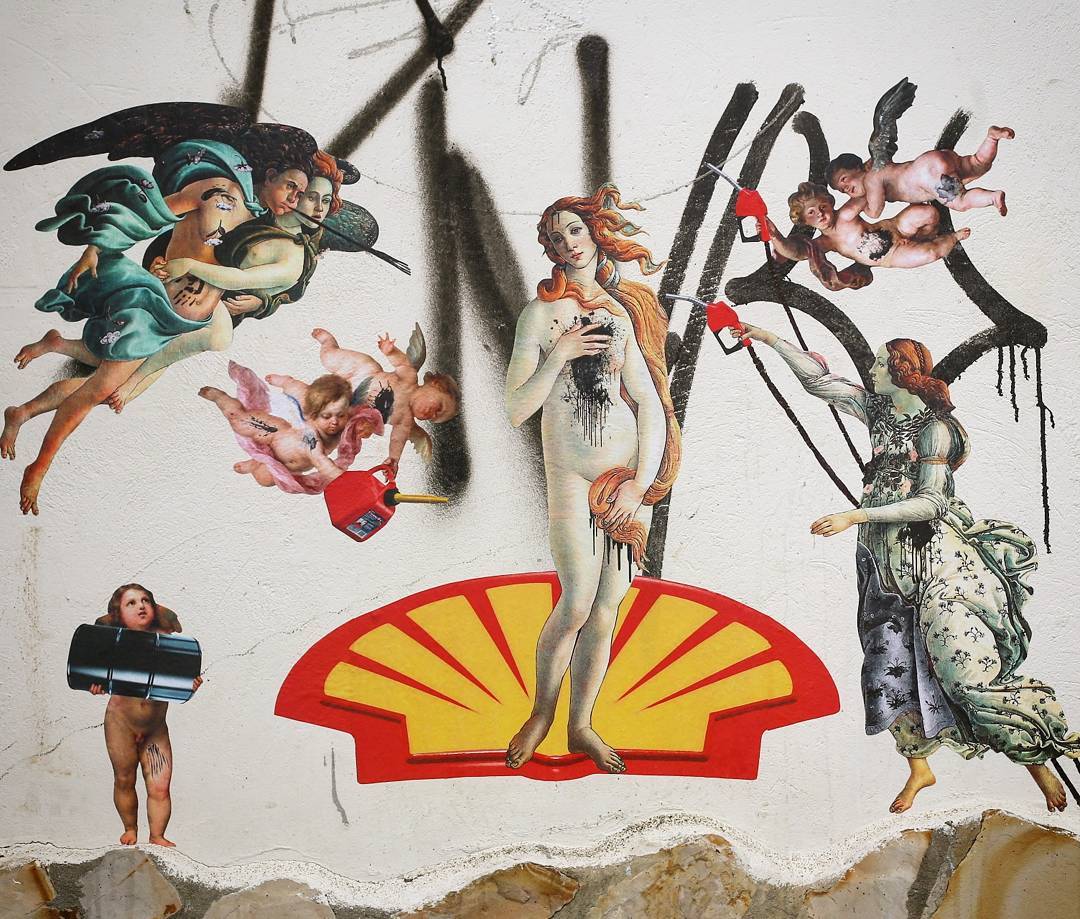 Another combination of a masterpiece and modern accessories. Even Venus looks stupid in this painting.
17. Sir Gary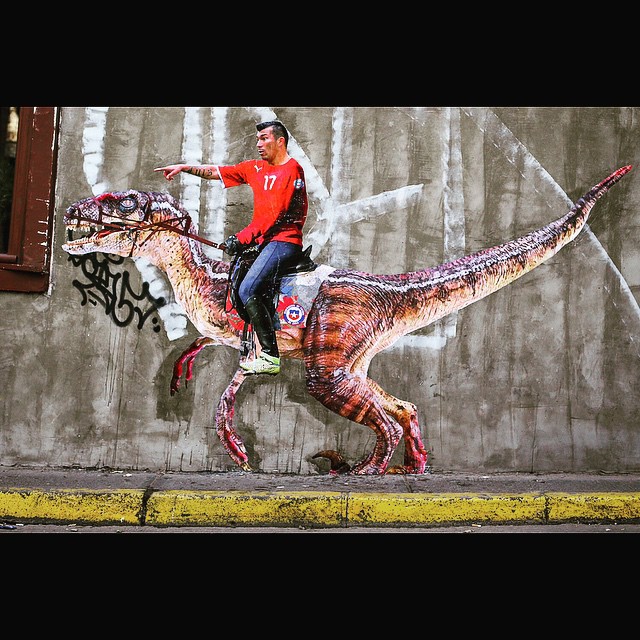 Who is Sir Gary? That is the question many fans have. But Caiozzama announced in 2015 that Sir Gary is back.
18. Low Cost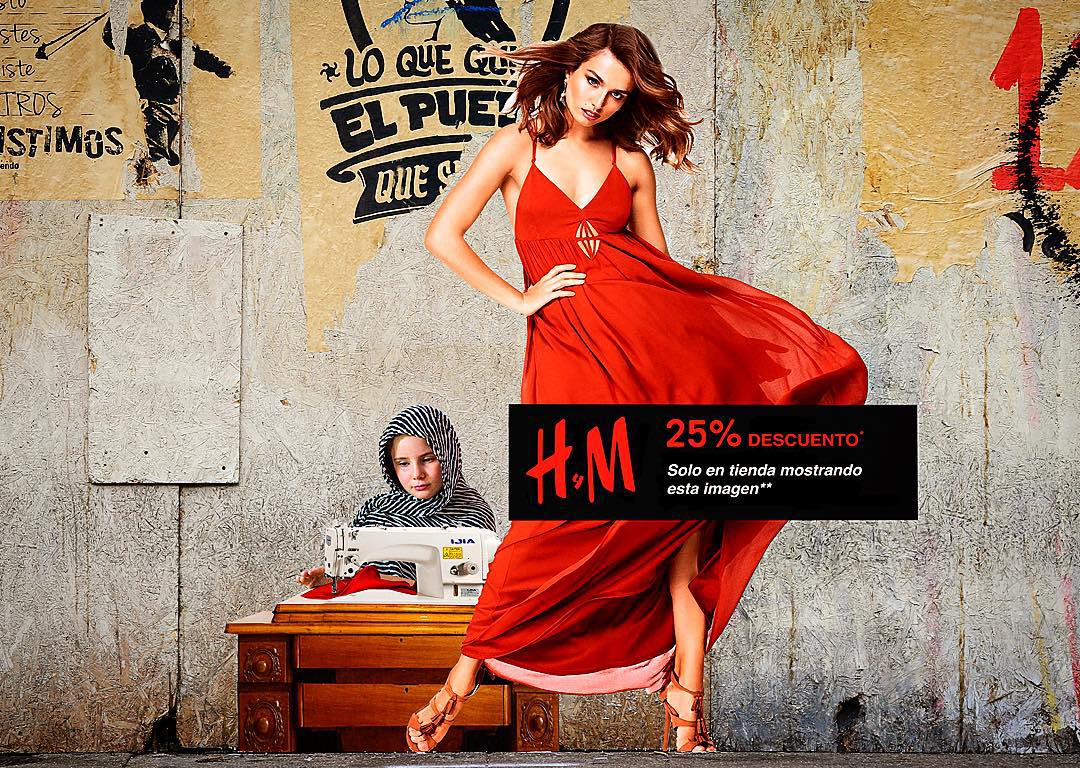 This is the real price of the fashion clothes you buy. It is your choice whether you will continue supporting multi billion businesses and brands.
19. I Knew It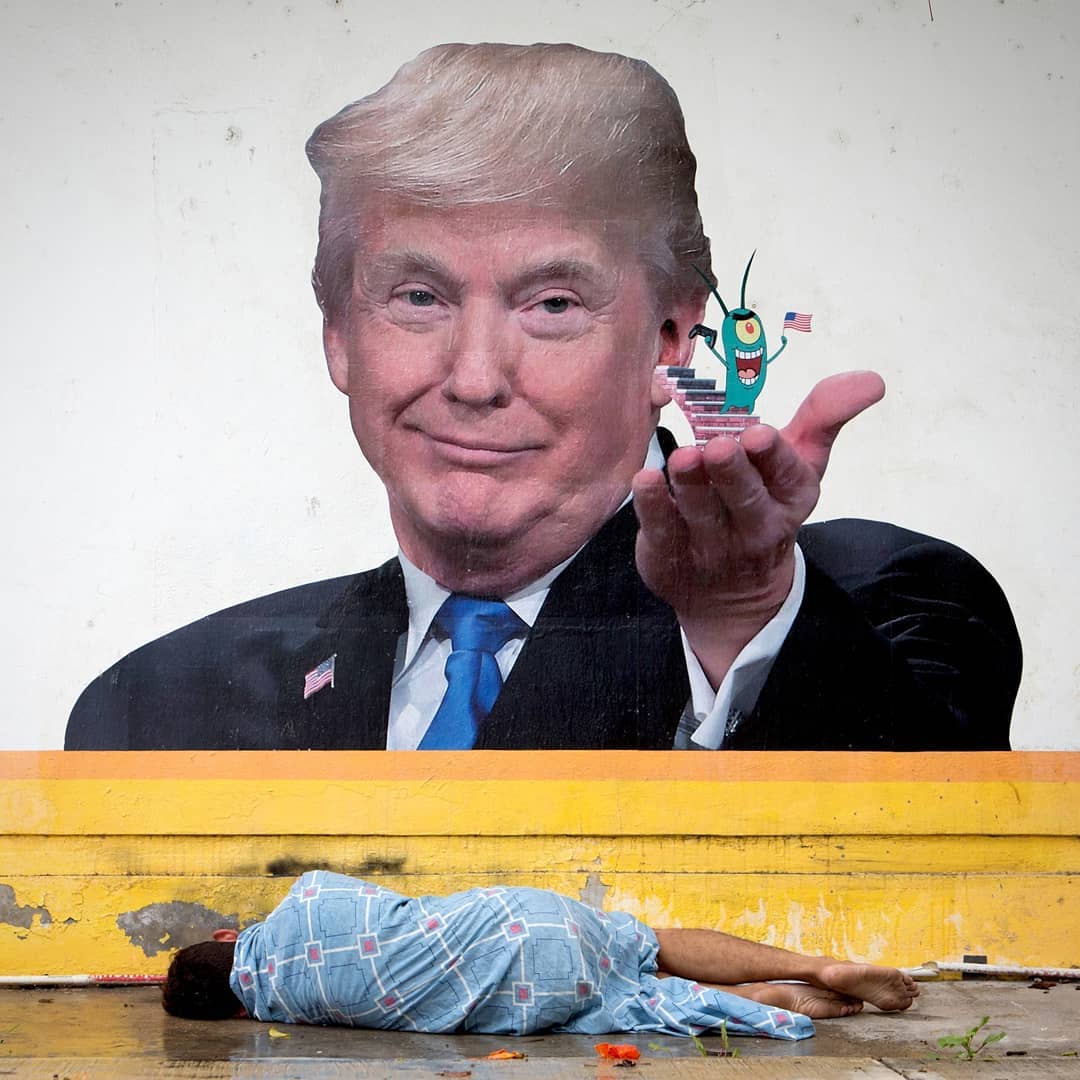 This is a comical depiction of where Trump gets his ideas. A lot of peopled called him brainless maniac. But hey, a picture is worth a 1,000 words. And it definitely carries a better message.
20. FriendZone Is Dead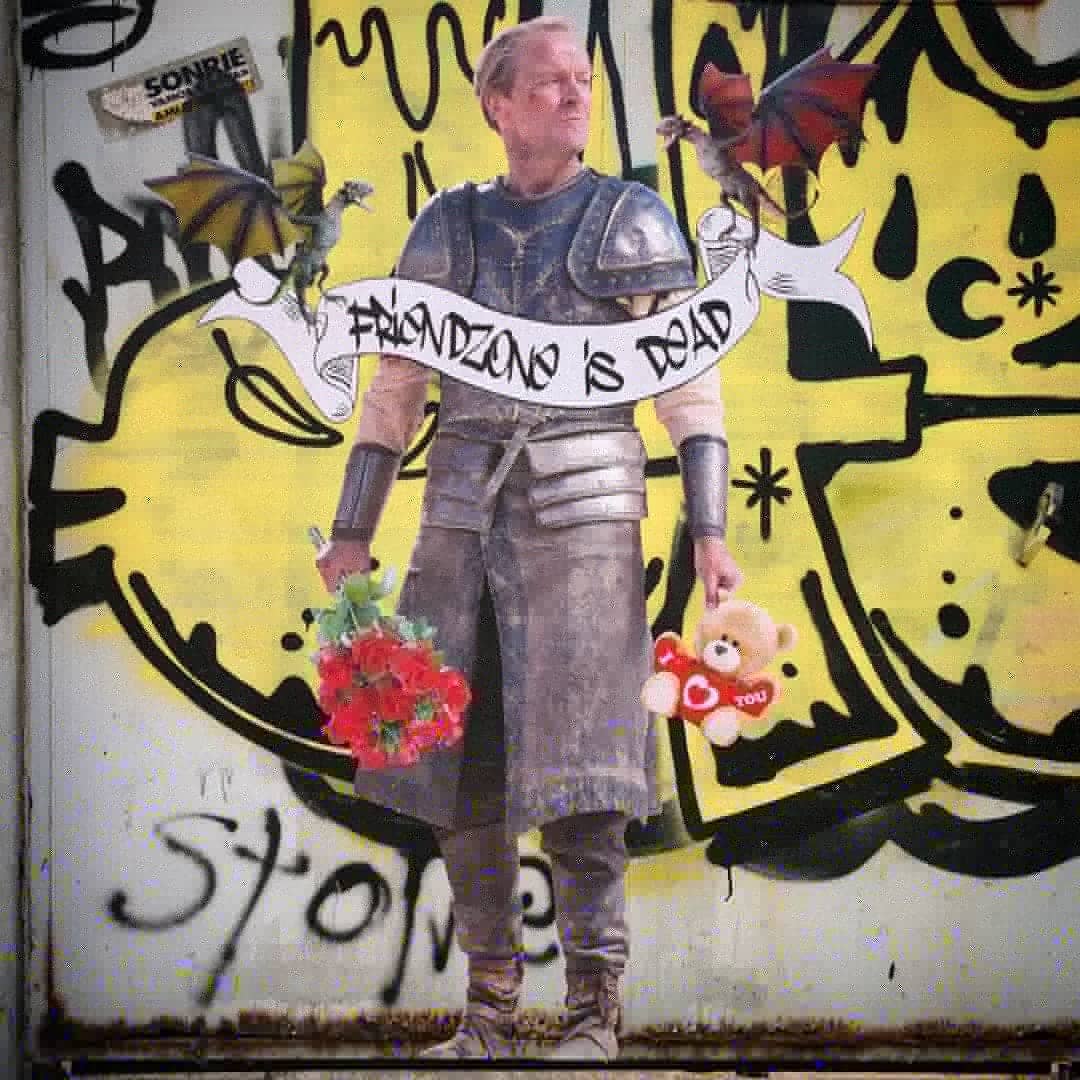 Fans of Game of Thrones loved to see what turn the relationship between Daenerys Targaryen and Jorah will go. And he remained in the Friend Zone up until the very end. He loved her, but she didn't love him the same way.
21. EUDead seaEU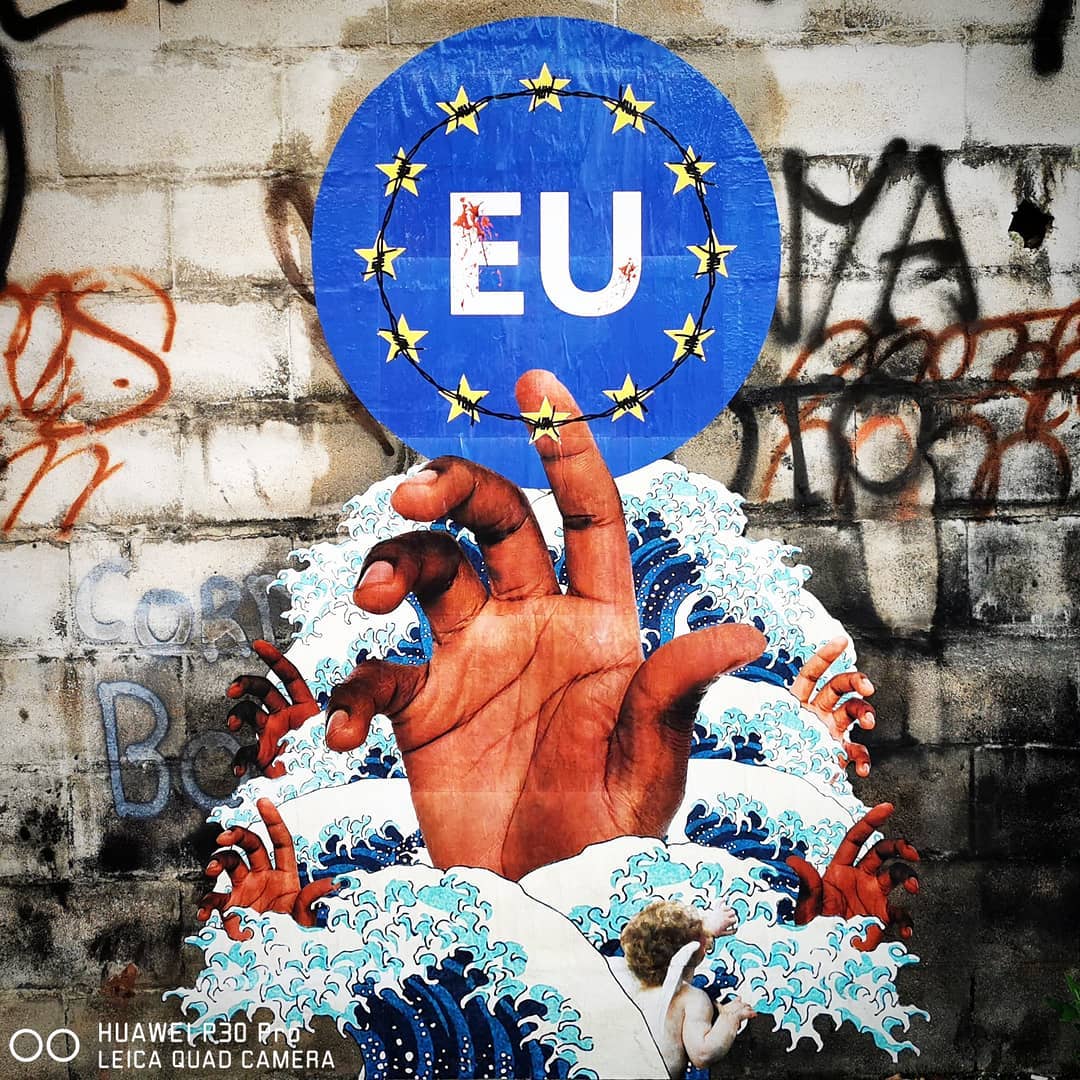 Caiozzama often uses political humor to show the real tragedy of the world. And in this painting, he shows the relation between Turkey and EU about the Dead Sea.
22. A Like For My Self Love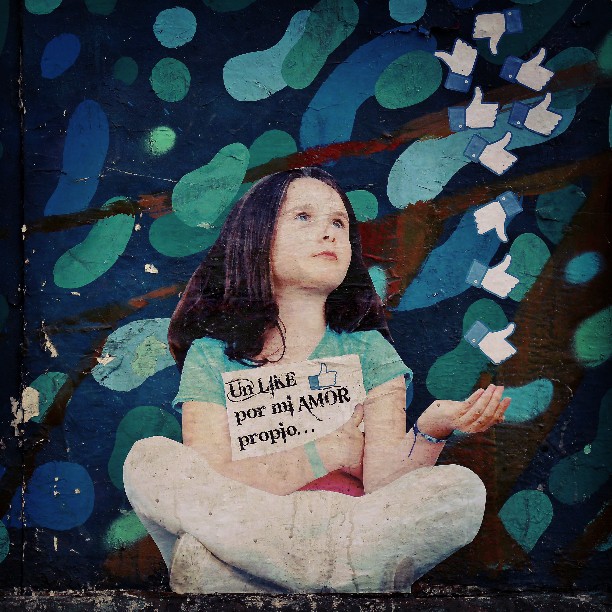 Users of social media know how hard is to get likes on Facebook nowadays. Or Instagram. You have to have provocative pictures. The social media turned into something completely else.
23. The Best Of Han Solo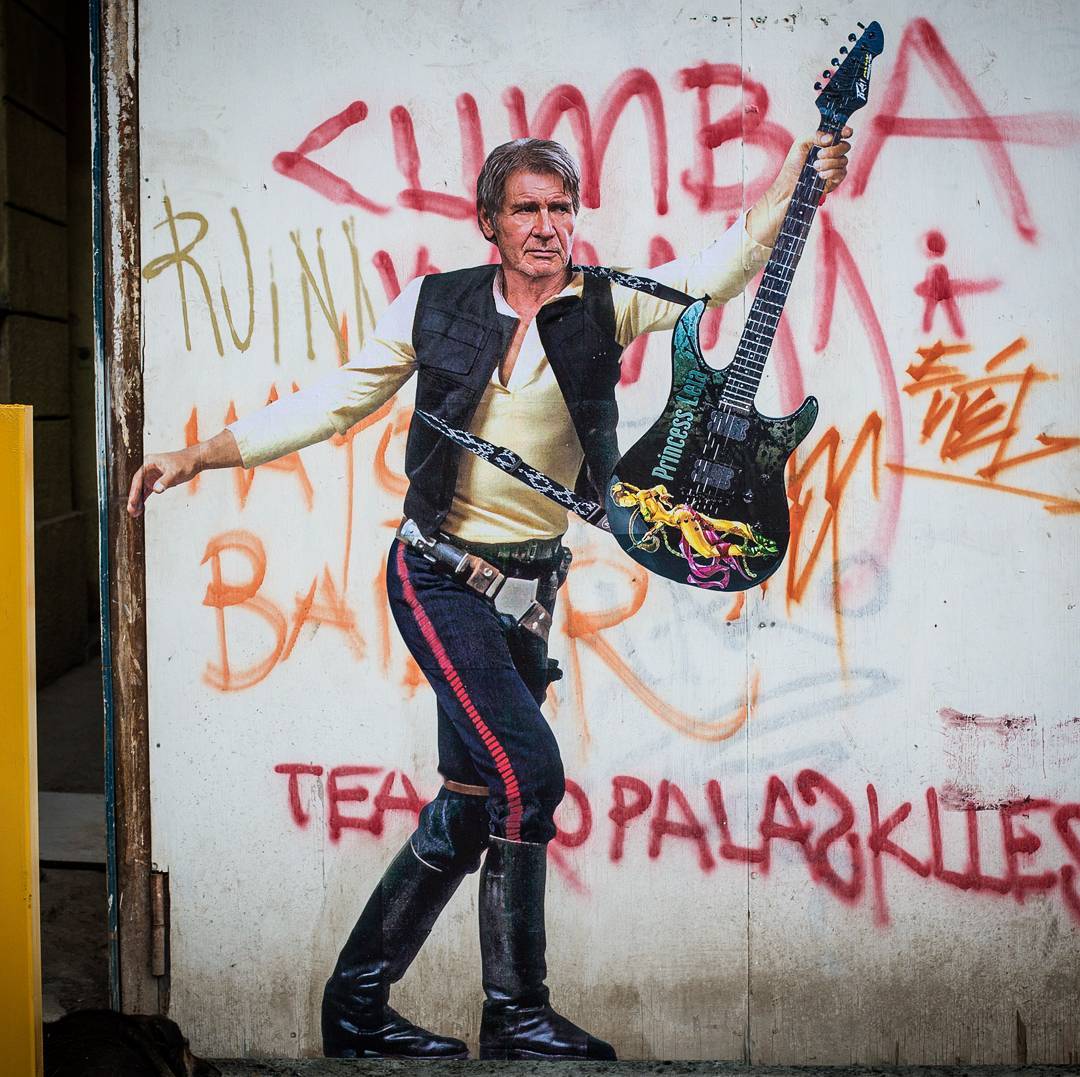 You have to love iconic characters making an appearance in graffiti art. Han Solo is one of the most iconic characters of all time.
24. Love is In The Air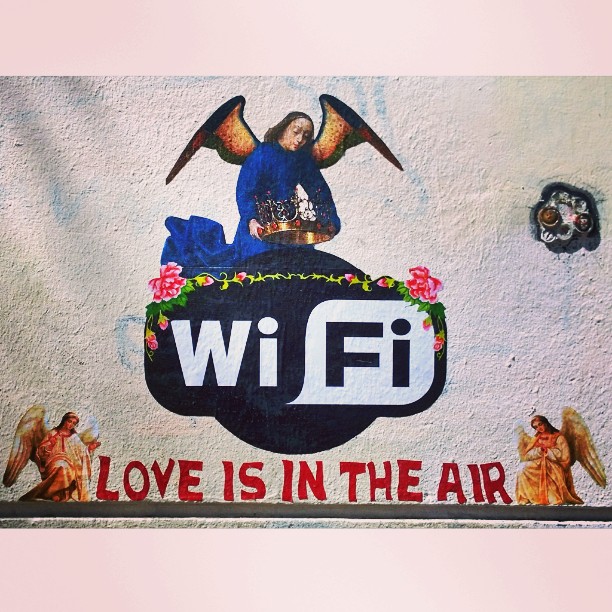 Nowadays, people start their relationship online. Most of the love stories start thanks to a good Wi-Fi connection. Tinder, Instagram, Facebook, social media is trying to connect people in ways nobody believed possible several years ago.
25. #Heavy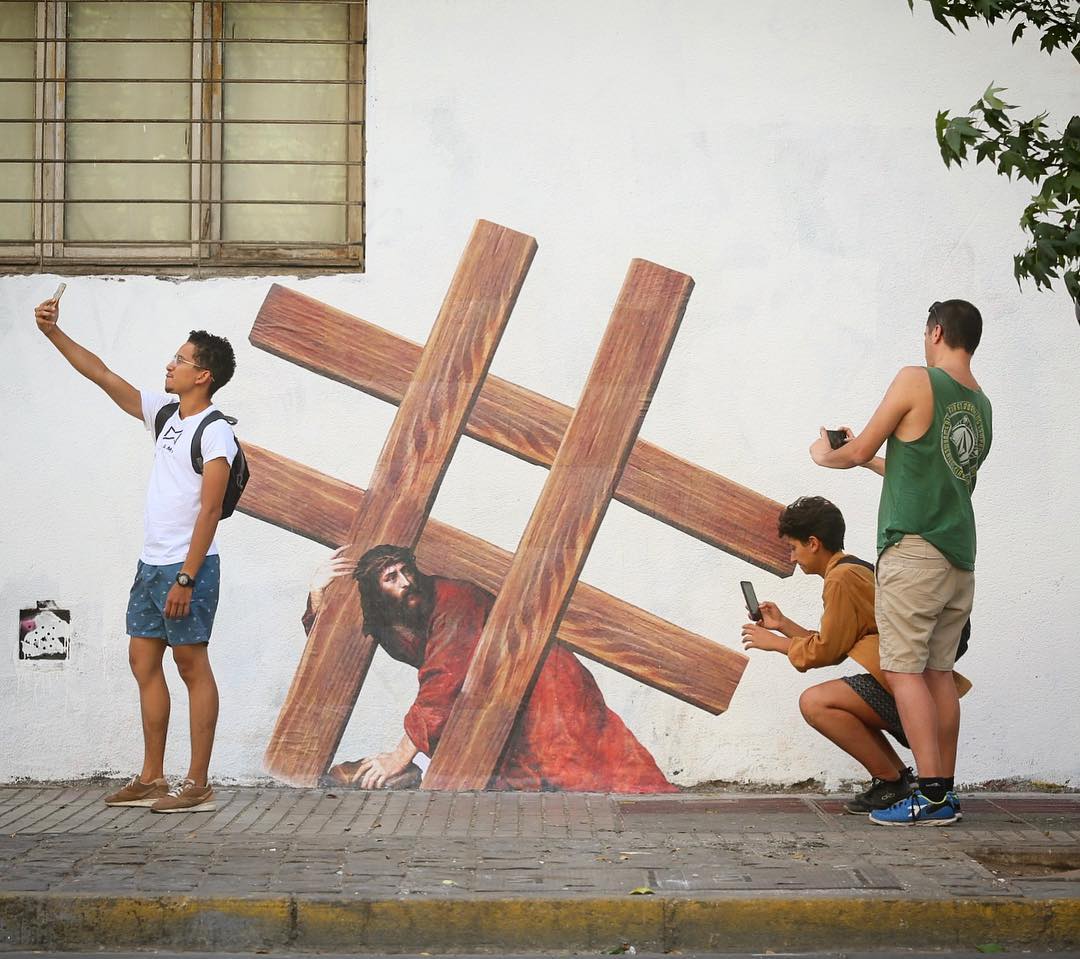 If Jesus lived today, there would be 1,000000 pictures of his crucifixion. But probably nobody would help him. People would only want to take a picture of his suffering. That is the reality we live in. People take photos, but do not find a moment to help a guy in need.
26. The Agricultural Apocalypse is Coming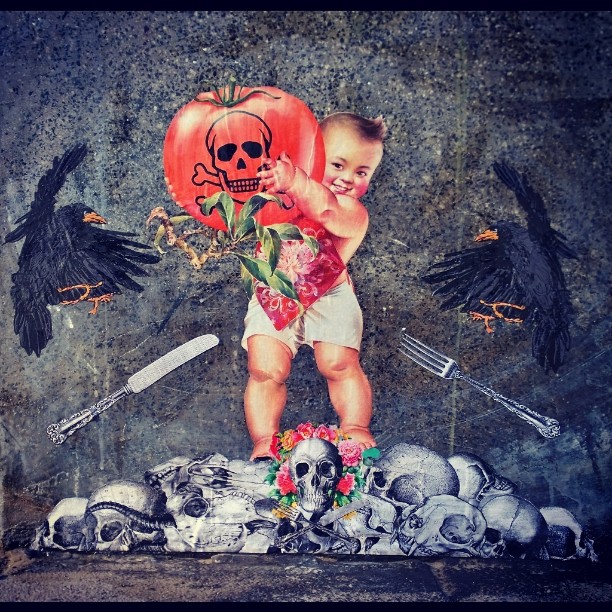 Do you know what is in the food you eat? Where do you get your vegetables and fruits? Well, in the world of GMO, we can never be sure.
27. Prioridades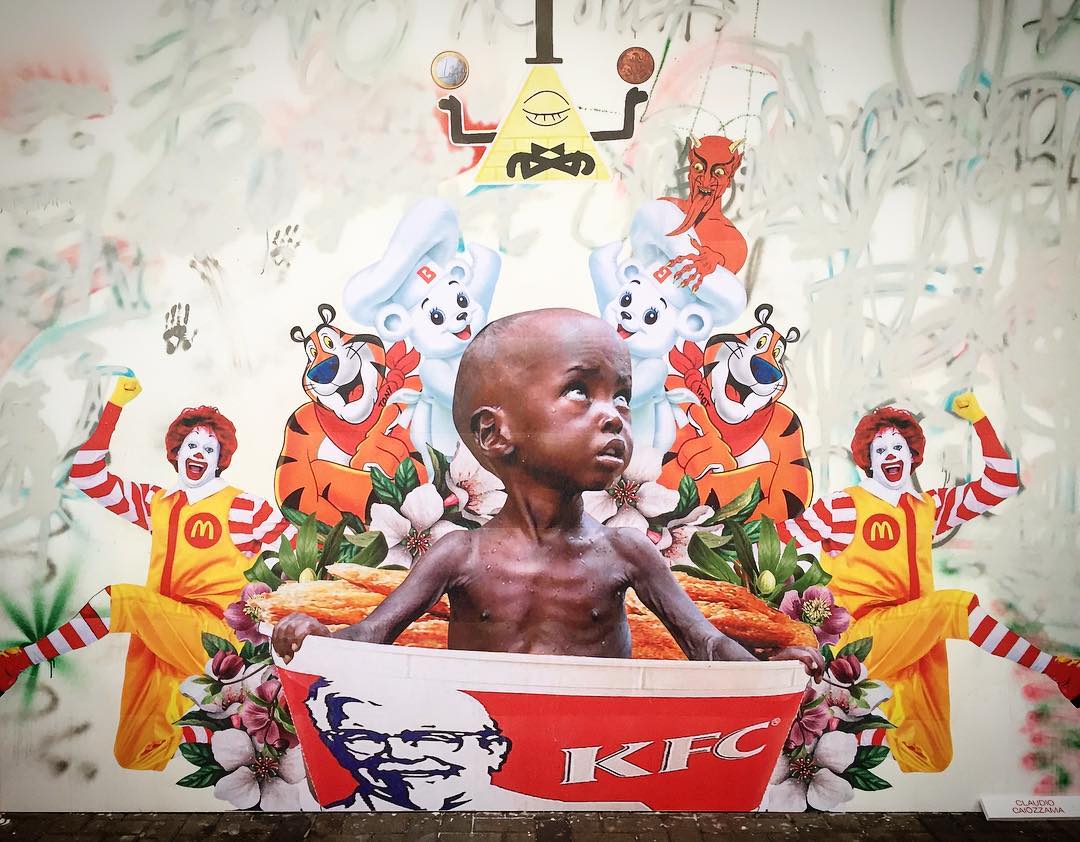 This is another picture of the poverty and hunger many people face all over the world. All while companies make billions by selling fast food.
28. Love Hate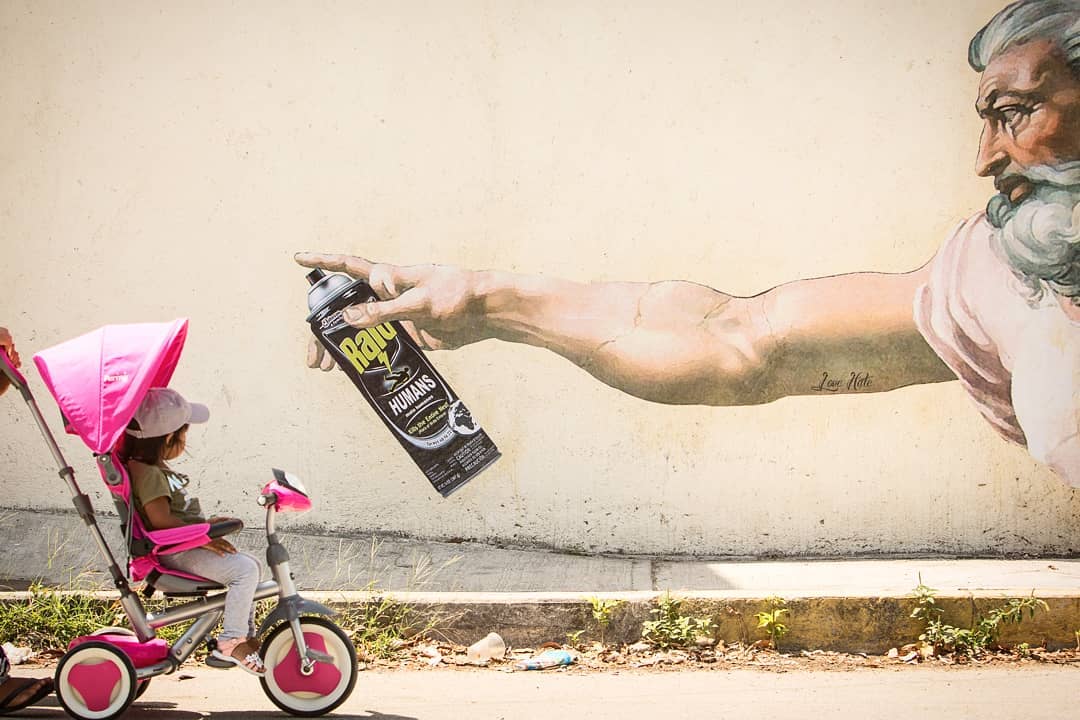 Ask yourself, do we live in a love hate world? How many things you can count that you love? And how many that you hate?
29. Hard Twerking
Let's just all say thank you that the twerking trend went by as fast as it came. We survived it. And we can now continue with our lives.
30. 01011000110″ROBOLUTION"10100111001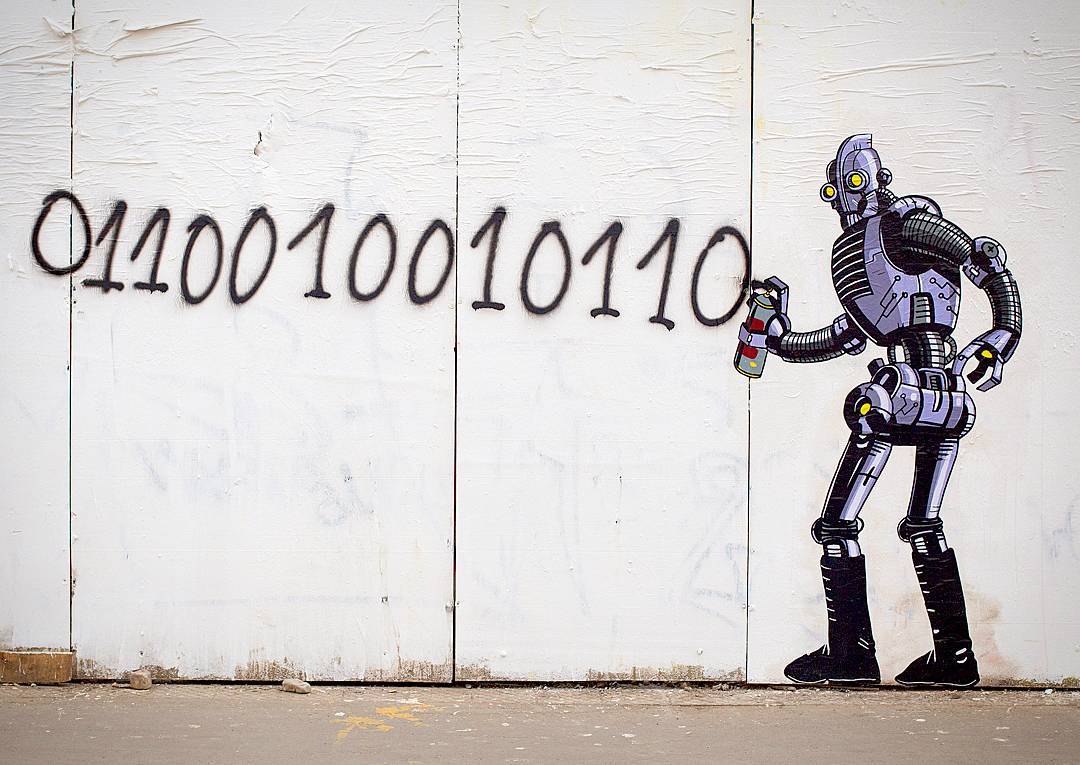 Technology and coding are taking over the world. Do not worry, we will not live in a world where robots have taken over and they sign themselves using binary language.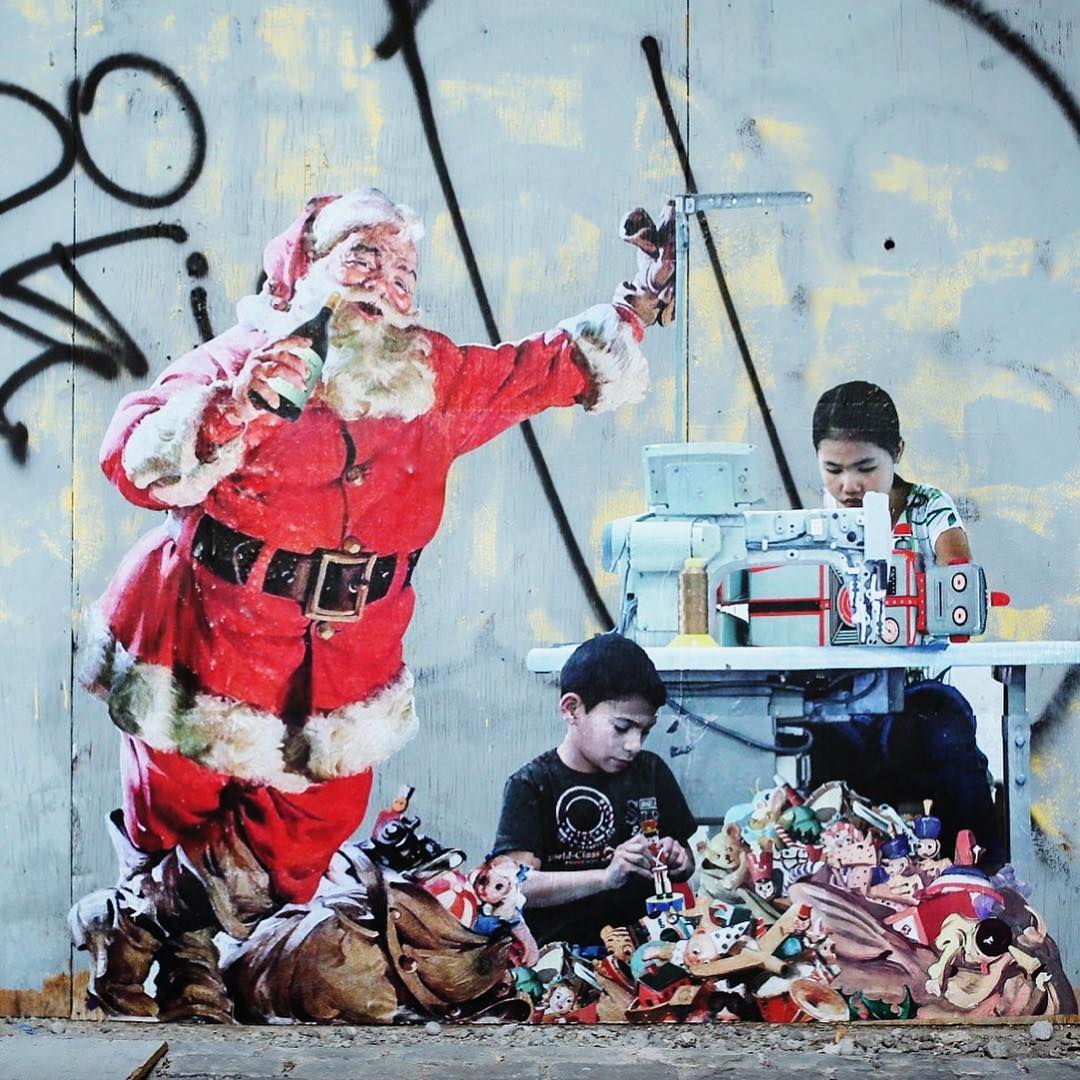 For some, New Year's Eve and Christmas is a time of joy and happiness. For others, it is time for sadness. And we say we live in an equal world? Well, the reality is not that.
32. Capitalipsis Zombie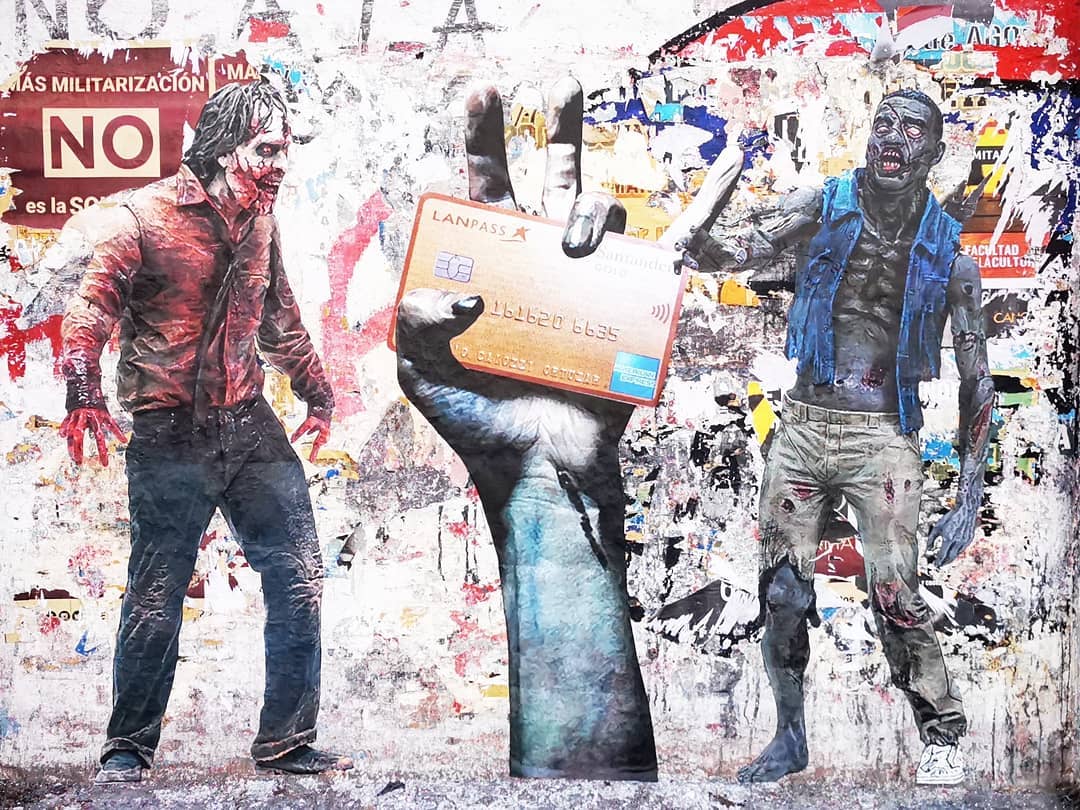 Anyone who has ever applied for a credit card knows it. The moment you get your card, you become a living zombie for the bank. And they continue milking you with fees every single day.
33. Happy Pig New Year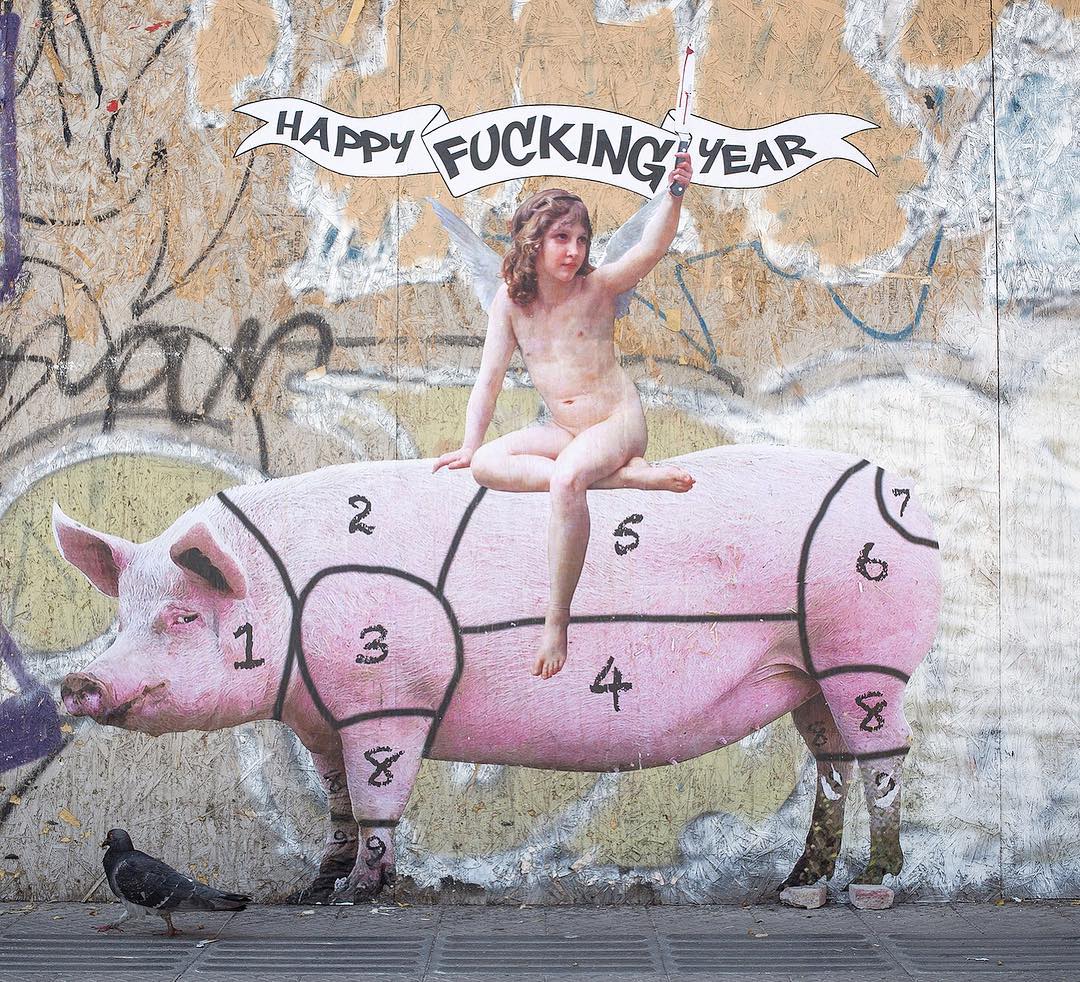 Here is a picture showing our animal cruelty. We view animals only as meat, and nothing more. We cannot all turn vegans and vegetarians probably, but we should stop basing our diet on meat alone.
34. Don't Forgive Them, They Know What They Are Doing
Let's finish off with a message from Fake Jesus. The original saying is "forgive them, they didn't know what they were doing". But today, we can safely say we know exactly what we do. And we continue doing it.