Beige brings refinement and a royal etiquette to today's décor that is just captivating. Beige is a versatile color that comes in a variety of tints ranging from dark to light. It goes with any interior design motif. Beige has a particular versatility, as evidenced by how well it fits with modern interiors as well. Gone are the days when Beige was simply a plain old fashion hue; in today's interior design world, Beige has become one of the most popular colors in practically any color palette. Beige painted walls with white or dark furniture look wonderful in modern houses. Modern sofa sets with beige highlights provide shine to your interior setup if you want bright paint over your interiors.
There's no denying that neutrals have been the most popular house color choices in recent years, and for good reason. Many people feel most at ease when they are surrounded by properly balanced colors that create a calm environment with few visual demands. A beige color scheme can be used to create interiors that are light and airy, polished and ageless, or stylishly sophisticated. However, beige living room paint ideas are not a fail-safe alternative – it's all too easy to fall into the trap of employing boring, drab hues that are nothing like the delicate, sophisticated schemes shown here. Let's see some examples.
Living Room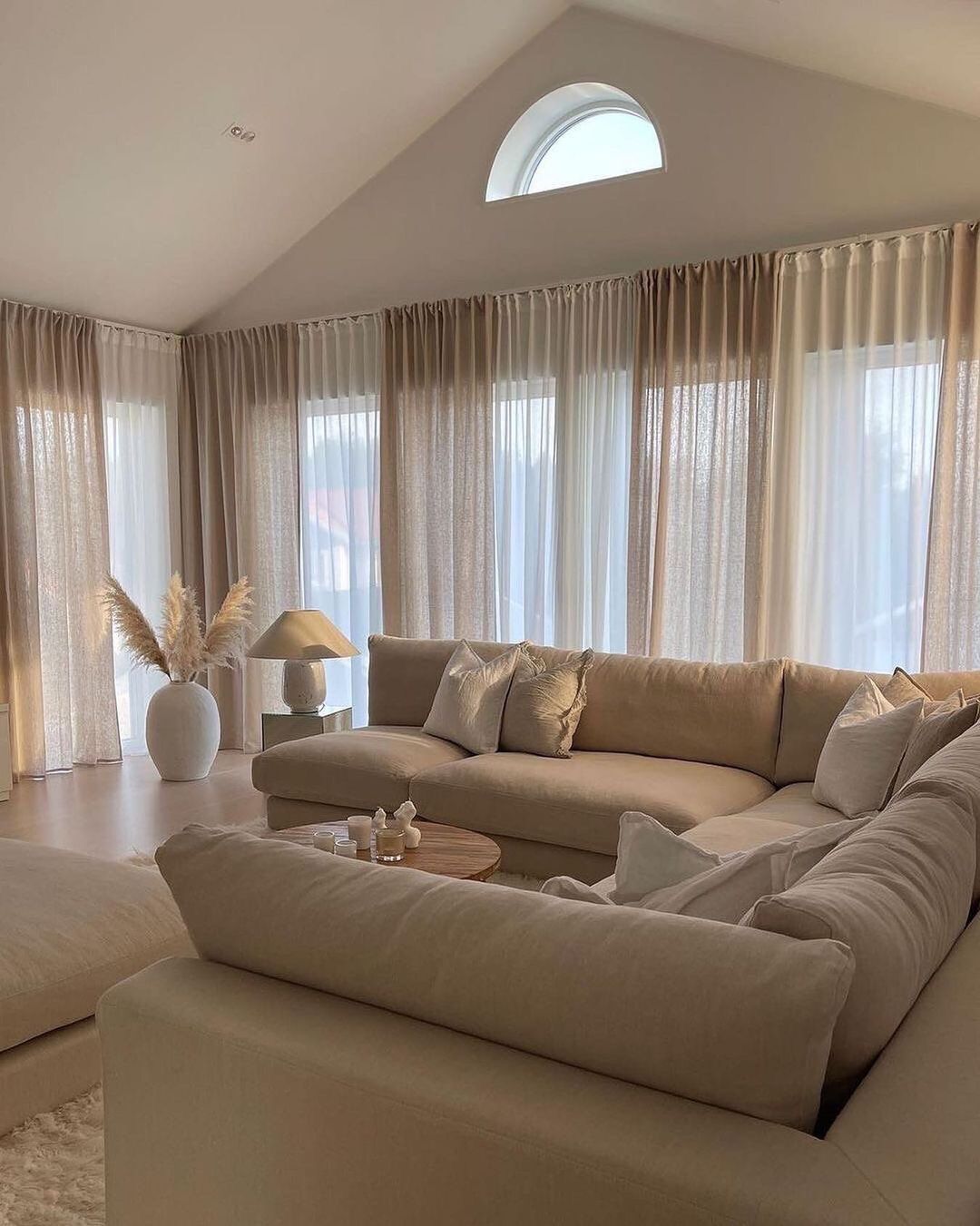 Any home's living room is its heart. One may judge the owners' relationship with the property based on its appearance, and one can even deduce the owners' personalities based on the primary color palette. Many qualities relate to the preferences of residents in the central room, where they frequently spend time with family or friends.
Entryway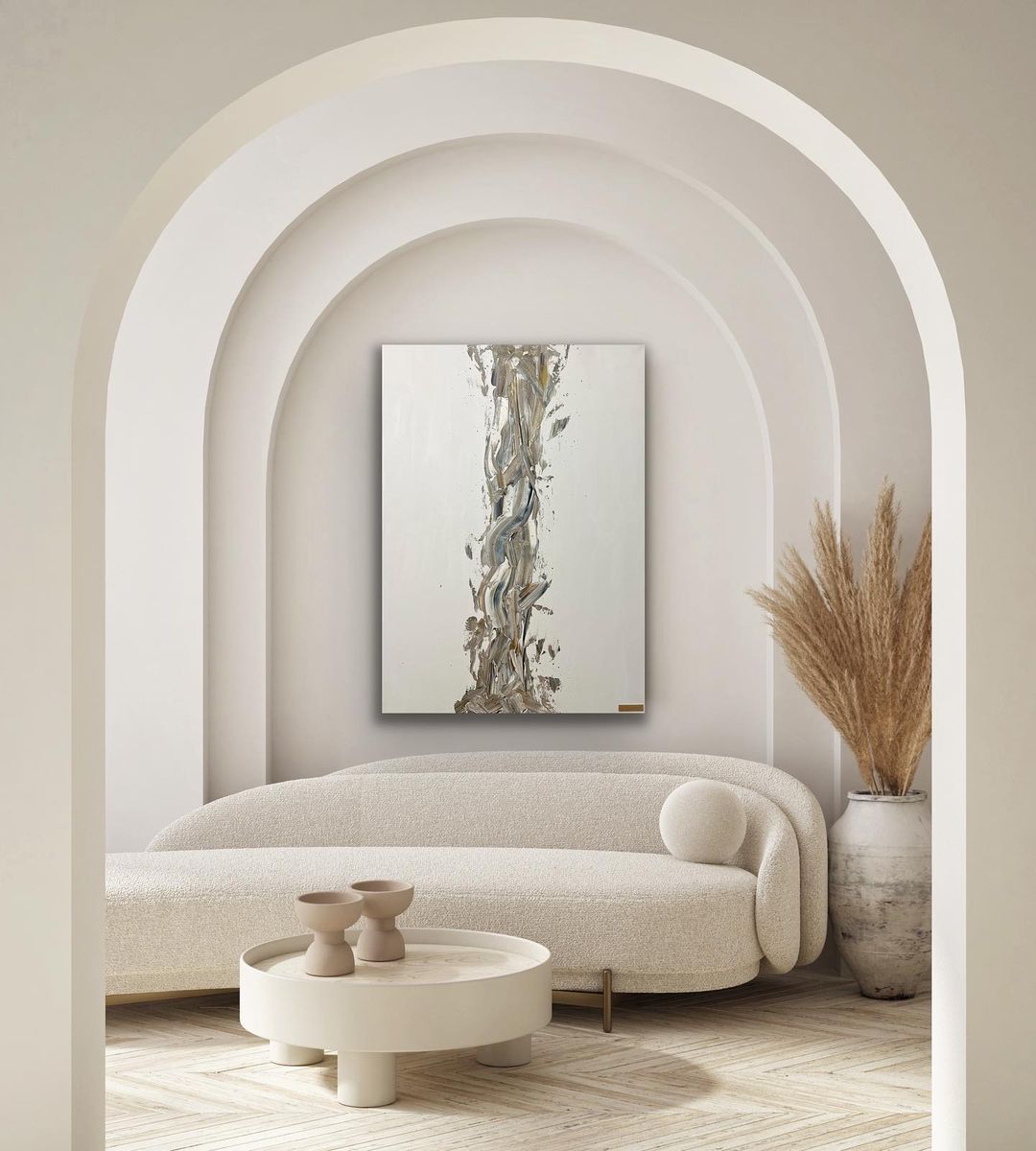 This entryway is so welcoming and pleasant. The round forms and the matching colors make it that much more calming and comfy.
Dining Room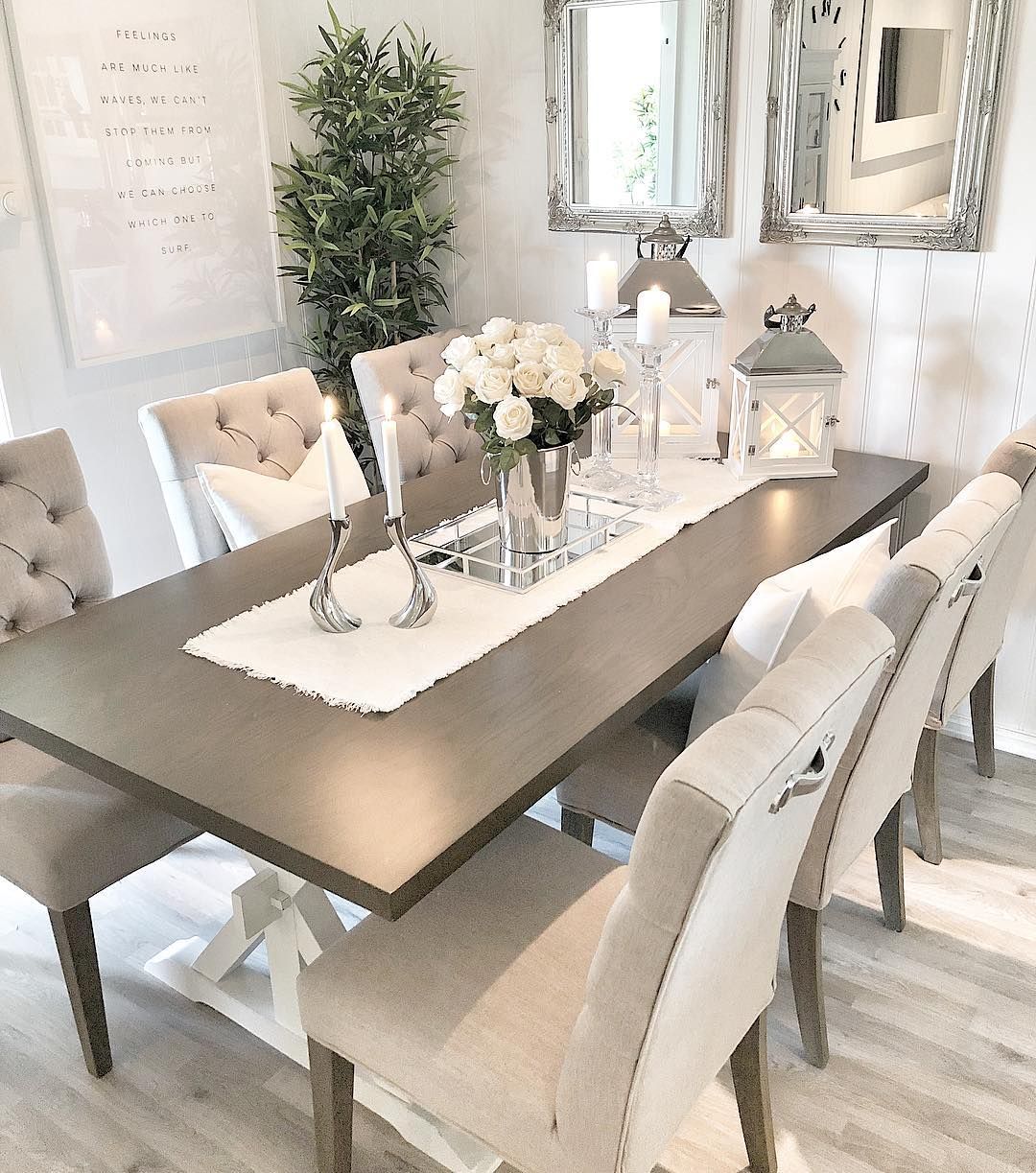 This is the place where all the family gets together. Precious time spent in a room that oozes good vibes is something rare these days. So make sure your dining room is the place where your family can relax and enjoy the time you spend together.
Staircase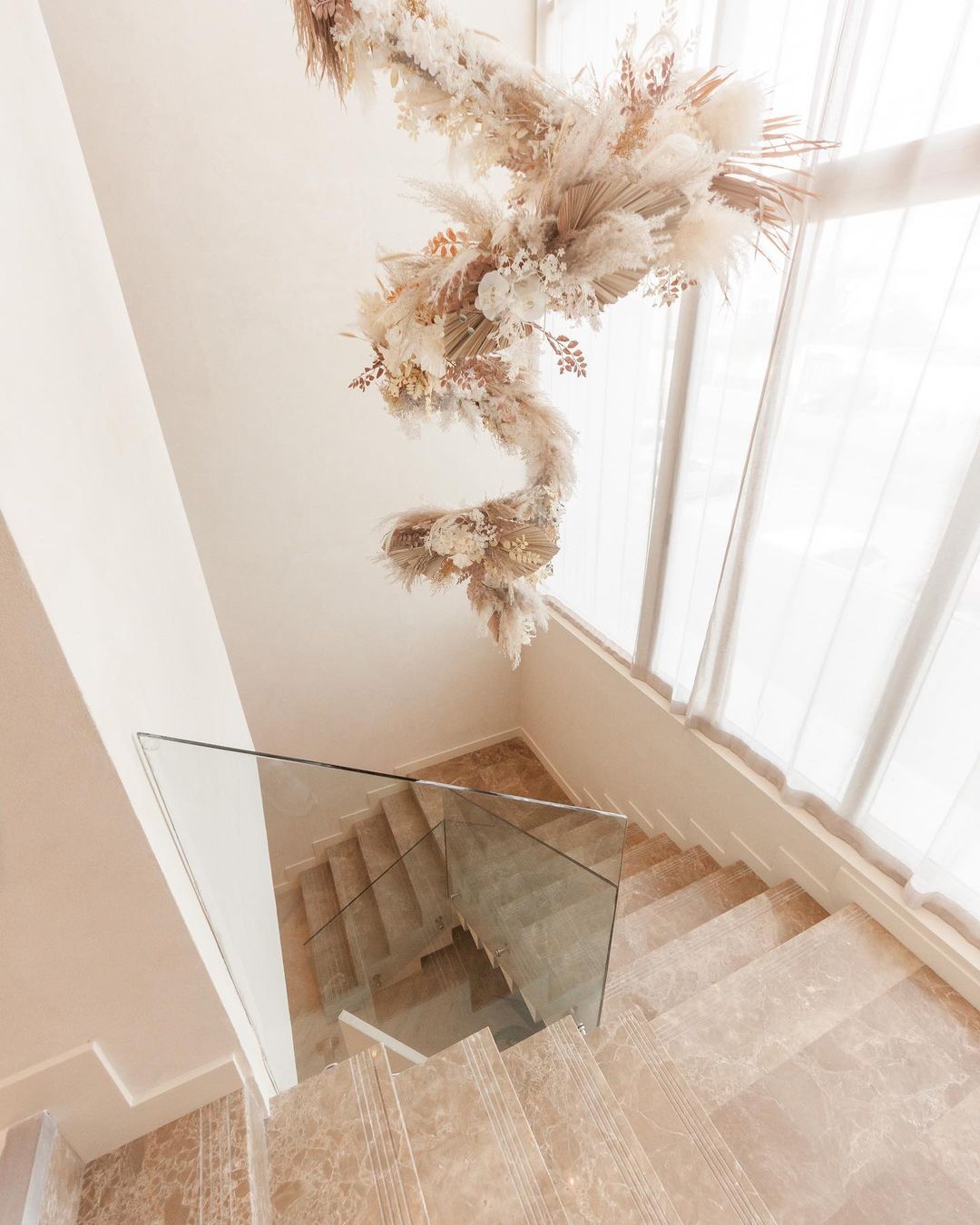 If you want your staircase to look bigger and match the other part of your house, then make sure you pick beige tile or beige carpet, and there you go. Glass sides usually do the trick as well, but that's optional.
Kids Bathroom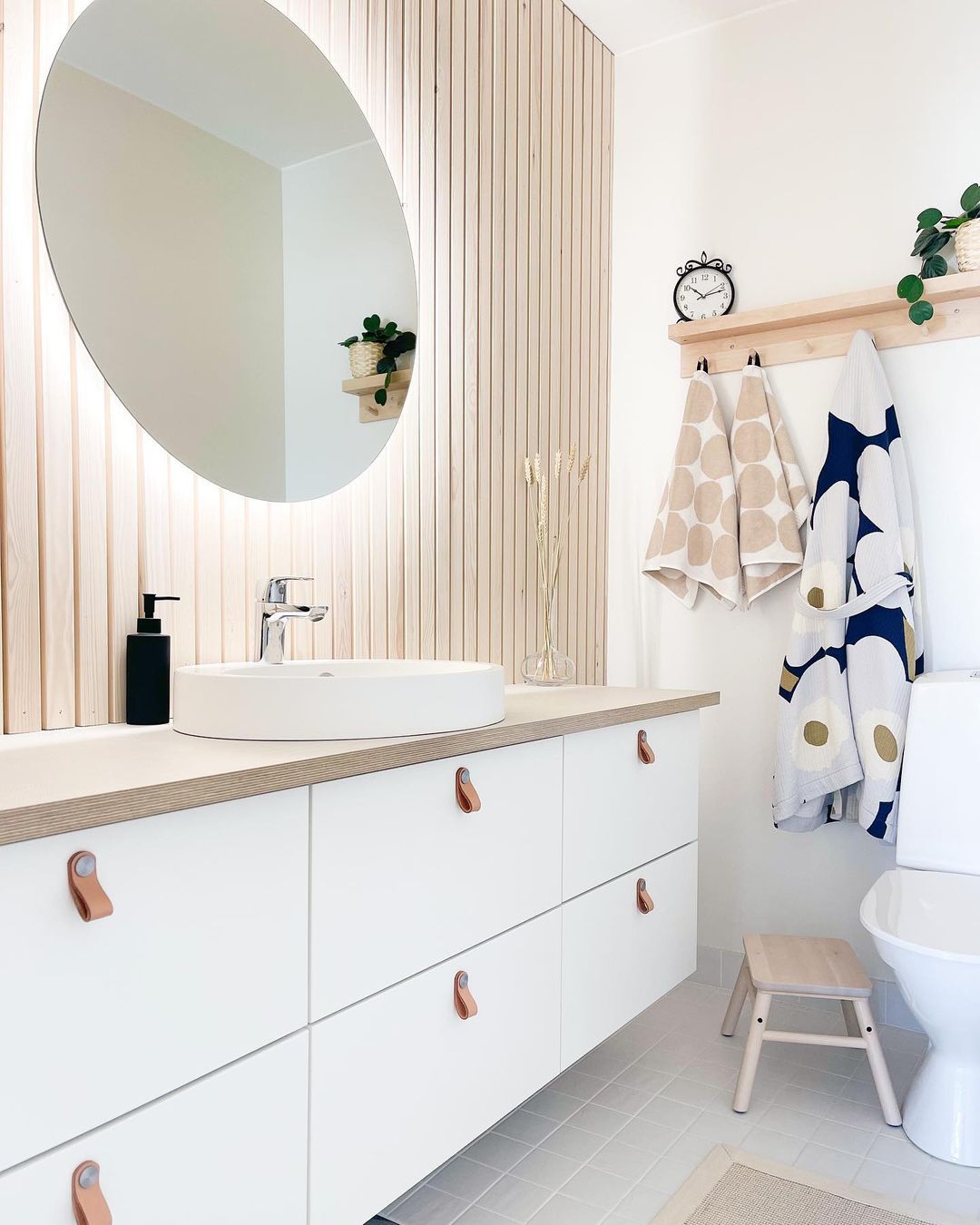 If you're not crazy about blues and pinks and if you want neutral colors for your kiddo, this is the perfect idea on how to decorate his/her bathroom. Soft colors with details like the leather drawer openers for safety are just the perfect choice. Kids will be enjoying bath time every day.
Reading Nook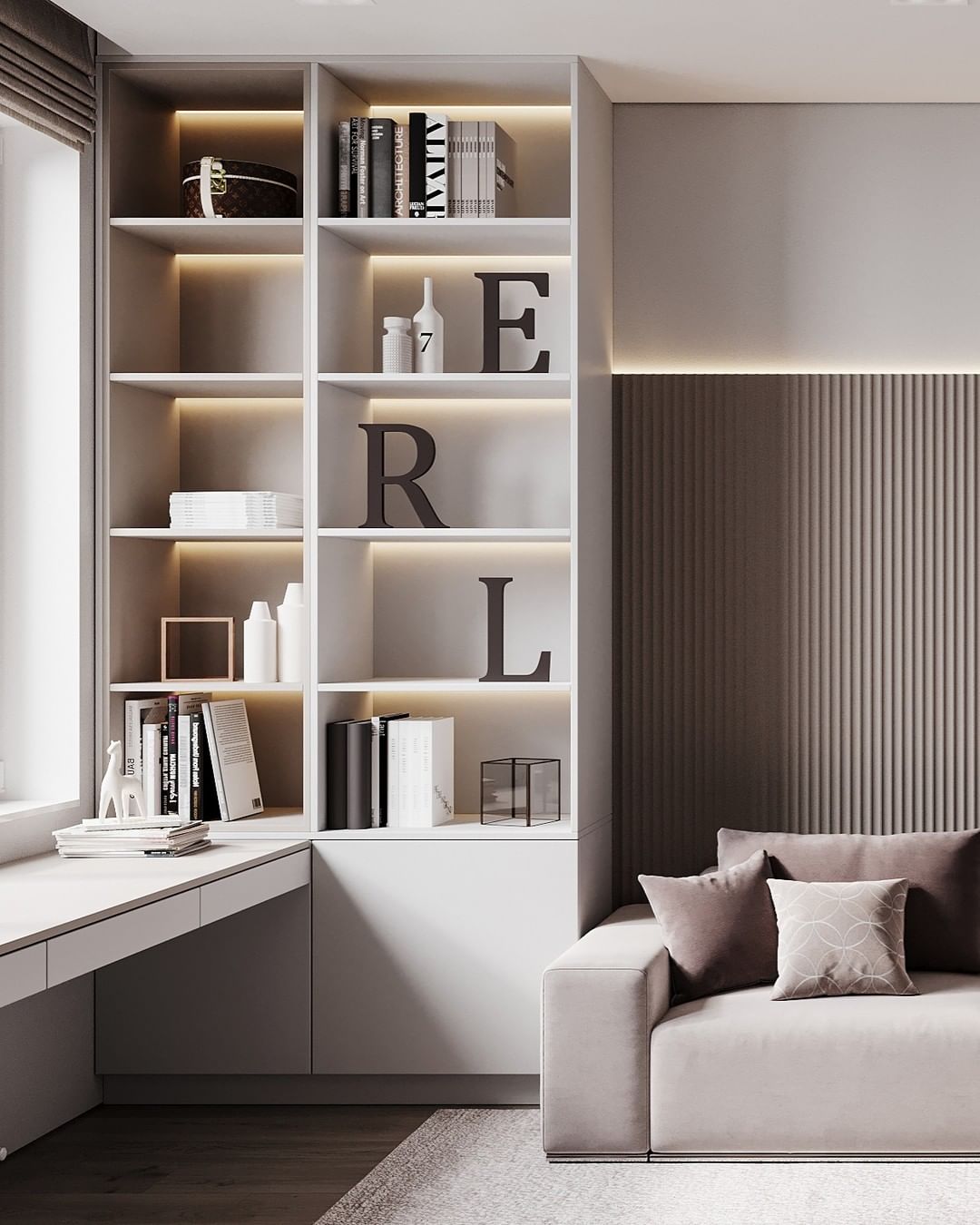 If you are a book lover, you need a special place to enjoy reading. It doesn't have to be a huge space, it can be only a few shelves in the corner. A matching beige sofa is optional, but I recommend it for sure.
Main Bathroom
When it comes to décor, beige isn't necessarily dull. As a gentle and neutral tone, it offers a calming and peaceful sense, gently fading away to allow accessories and furnishings to shine. Apply the color to the floor, shower, and walls with bathroom paint colors or tiles. And to give dimension and interest, add layers of textured accents, rich wood tones, and other warm colors.
Luxury Apartment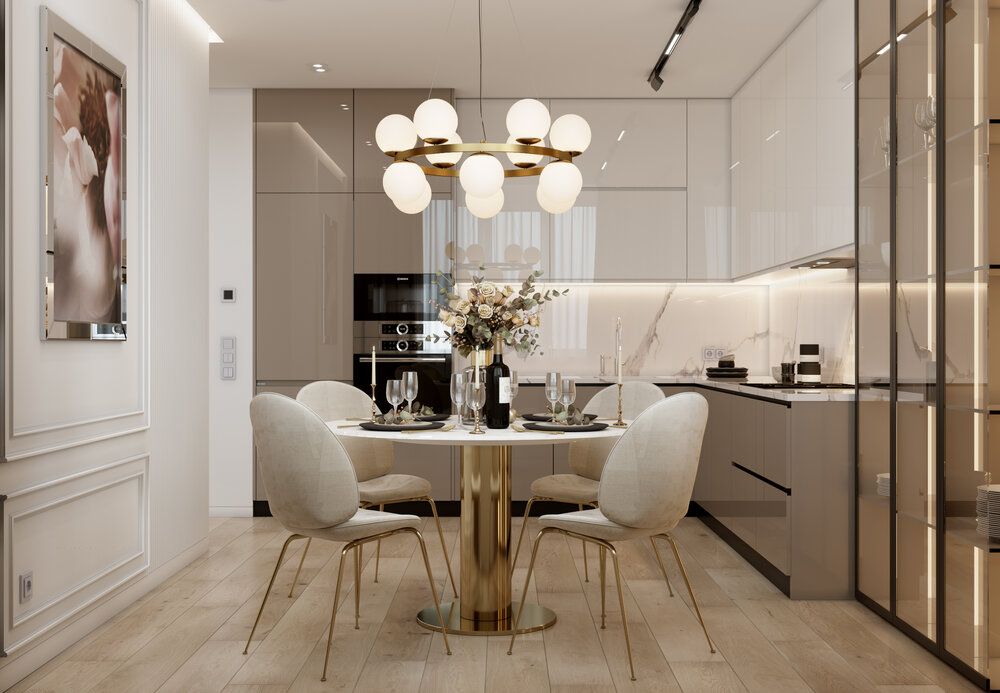 This is what happens when you have some gold details in a beige kitchen and a beige dining room. Lights have a big role in this as well, but the gold details give luxurious look to a space no matter how big it is. So if you're an owner of a small kitchen, use this idea to make it a luxury one.
Rustic Bedroom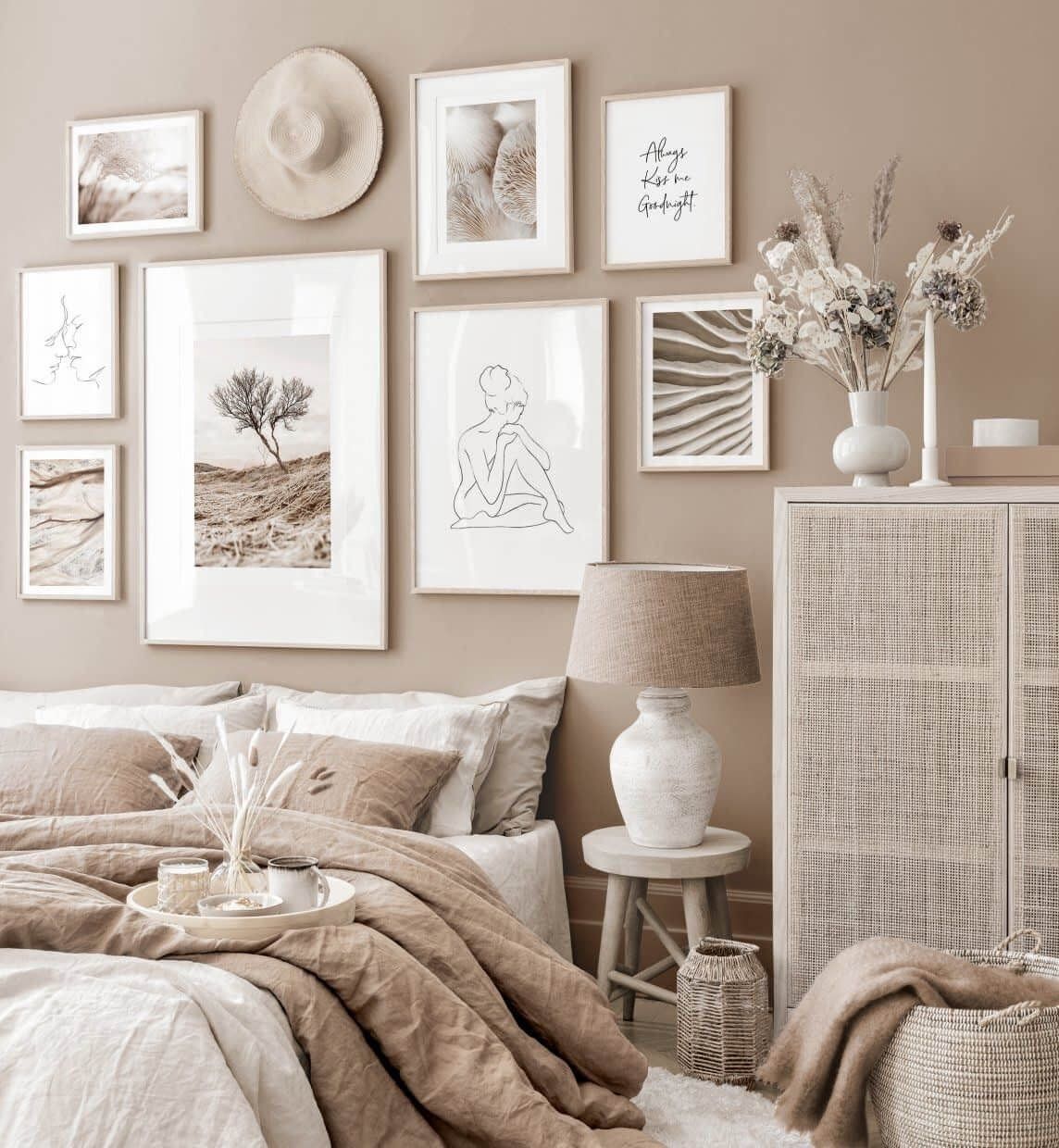 Some of you may wonder how someone can tell if this beige bedroom is rustic, but some of you will recognize it right away. The details tell the whole story. All the materials are natural and so well put together, making this space super calming and comfortable
Home Office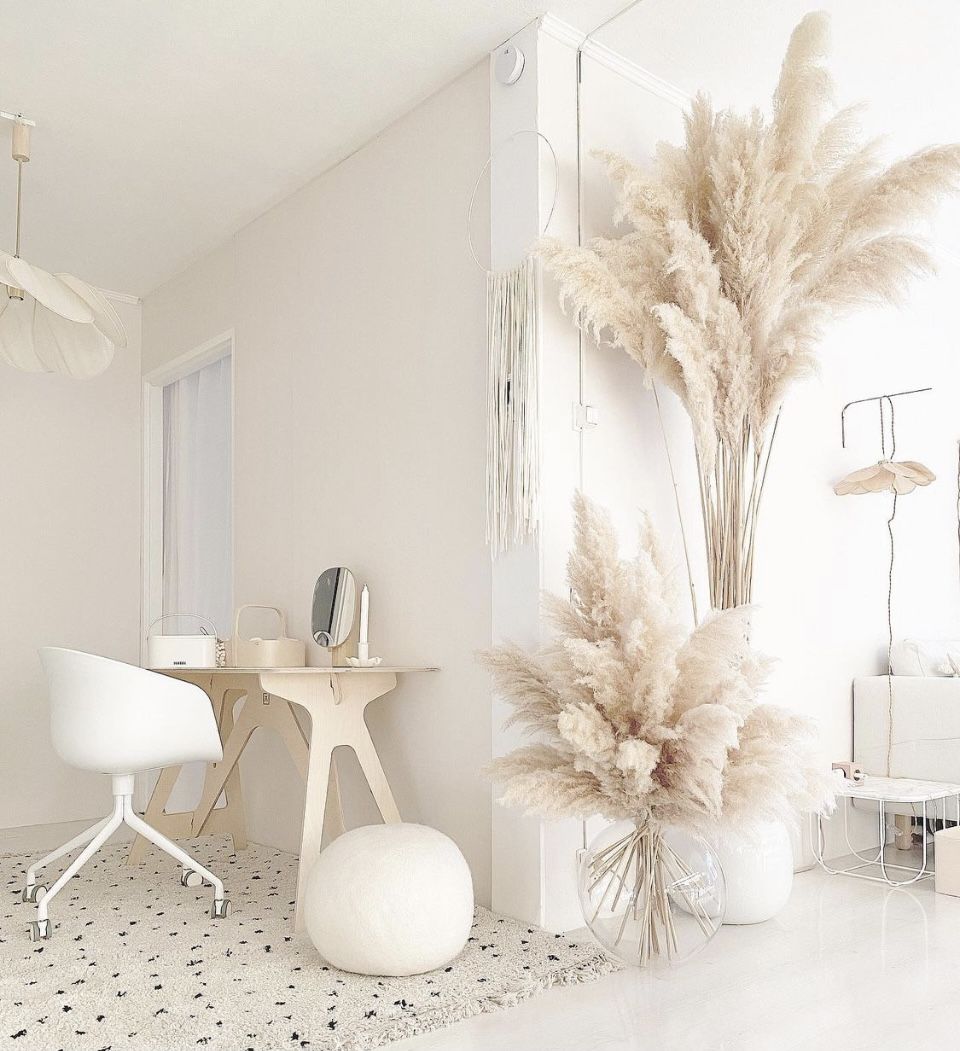 We're very aware of the importance of a home office by now. We all need a calm space for working from home, even if you're not using it on daily basis. The clean look makes it more organized and the details make it look more personalized and warm.
Minimalistic Kitchen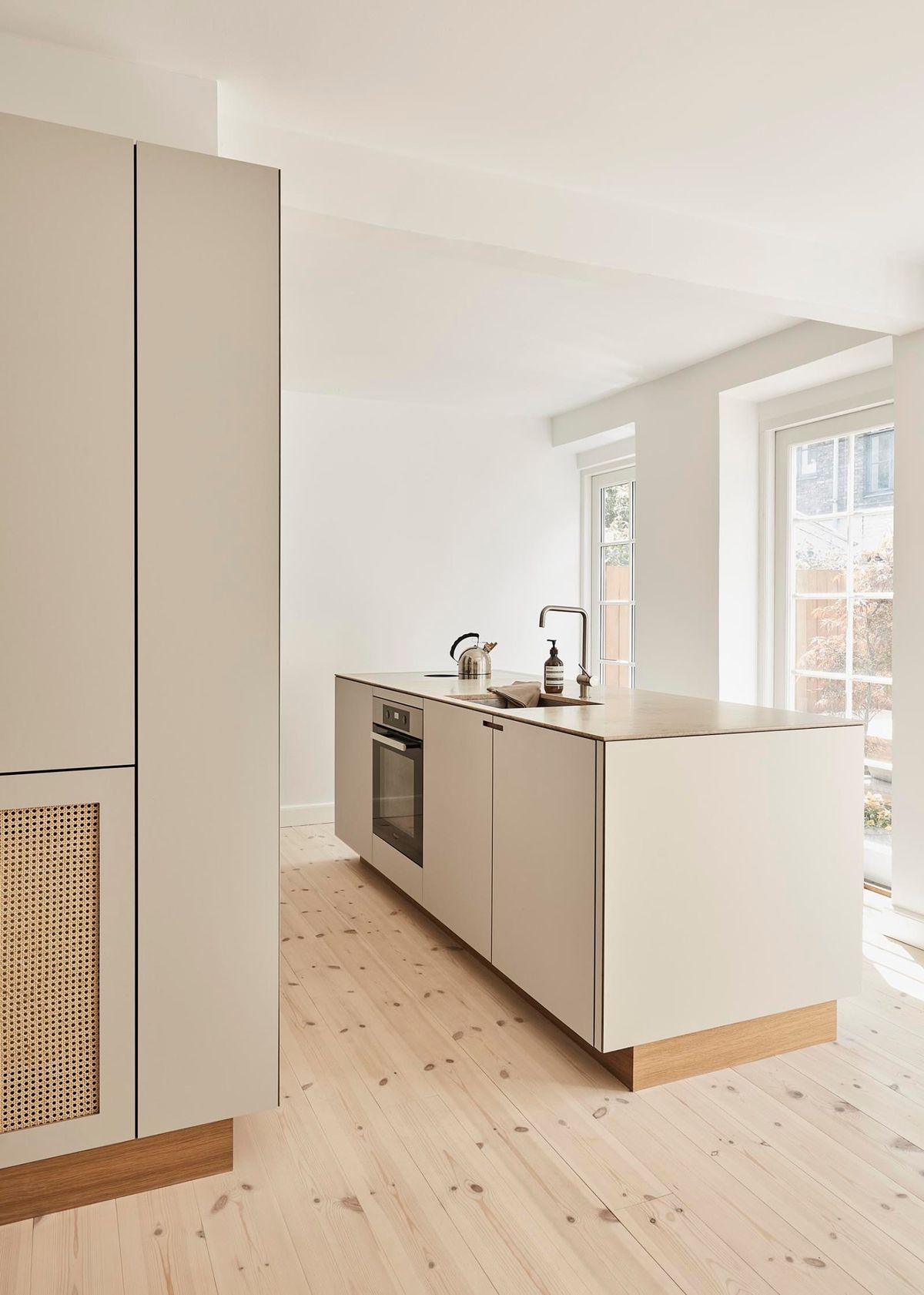 Our color experts suggest using a neutral color palette to get the classic minimalist style. Warm beige paint, or light beige paint, as well as any shade of white, would work well in a chic and simple color scheme. Whites are the way to go if you're working with a tiny space to open things up.
Hallway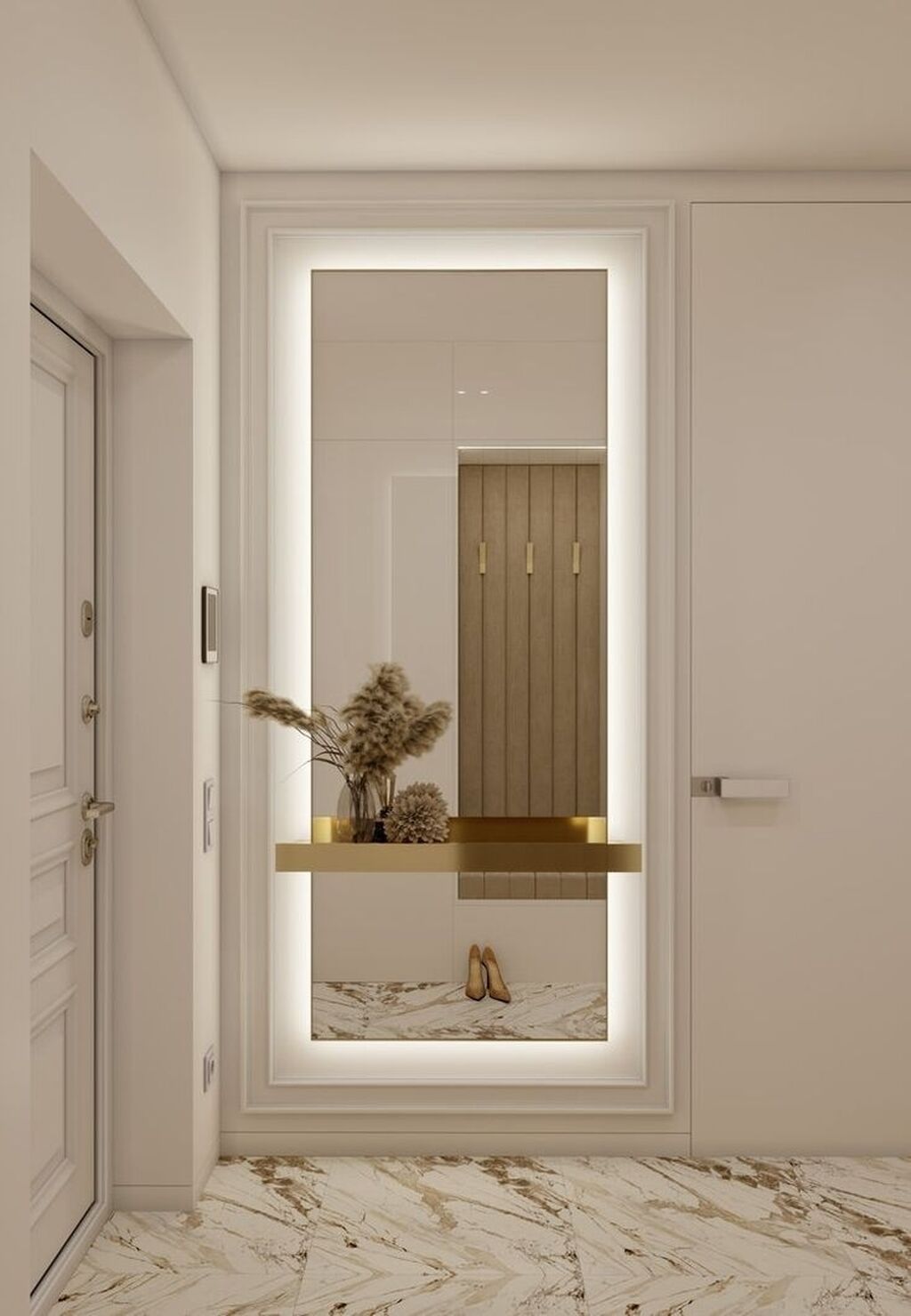 The hallway is usually the first room you enter when you get inside your home. So make sure it beautiful and welcoming, relaxing place to come to. This one, in particular, is one of my favorite when it comes to small spaces because it has a big mirror with a golden shelf in the middle and the flor is a great match with all the gold details.
TV Stand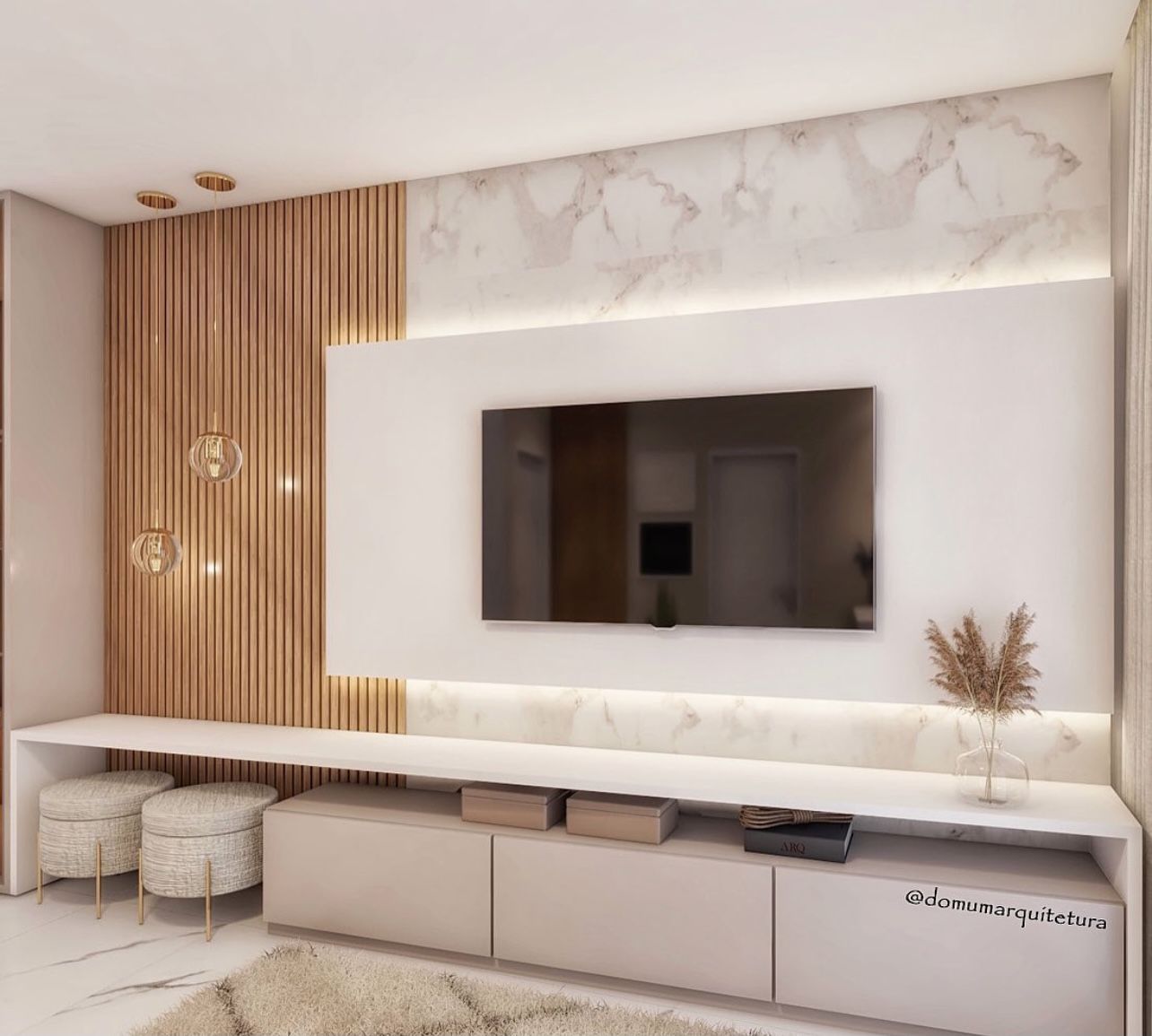 Modern TV stands these days include a lot of neutral colors and wood with warmer colors. So, this is the perfect example of a modern beige tv stand. Let's face it, this may be the wall that gives character to the whole living room, so make sure it matches your whole look.
Nursery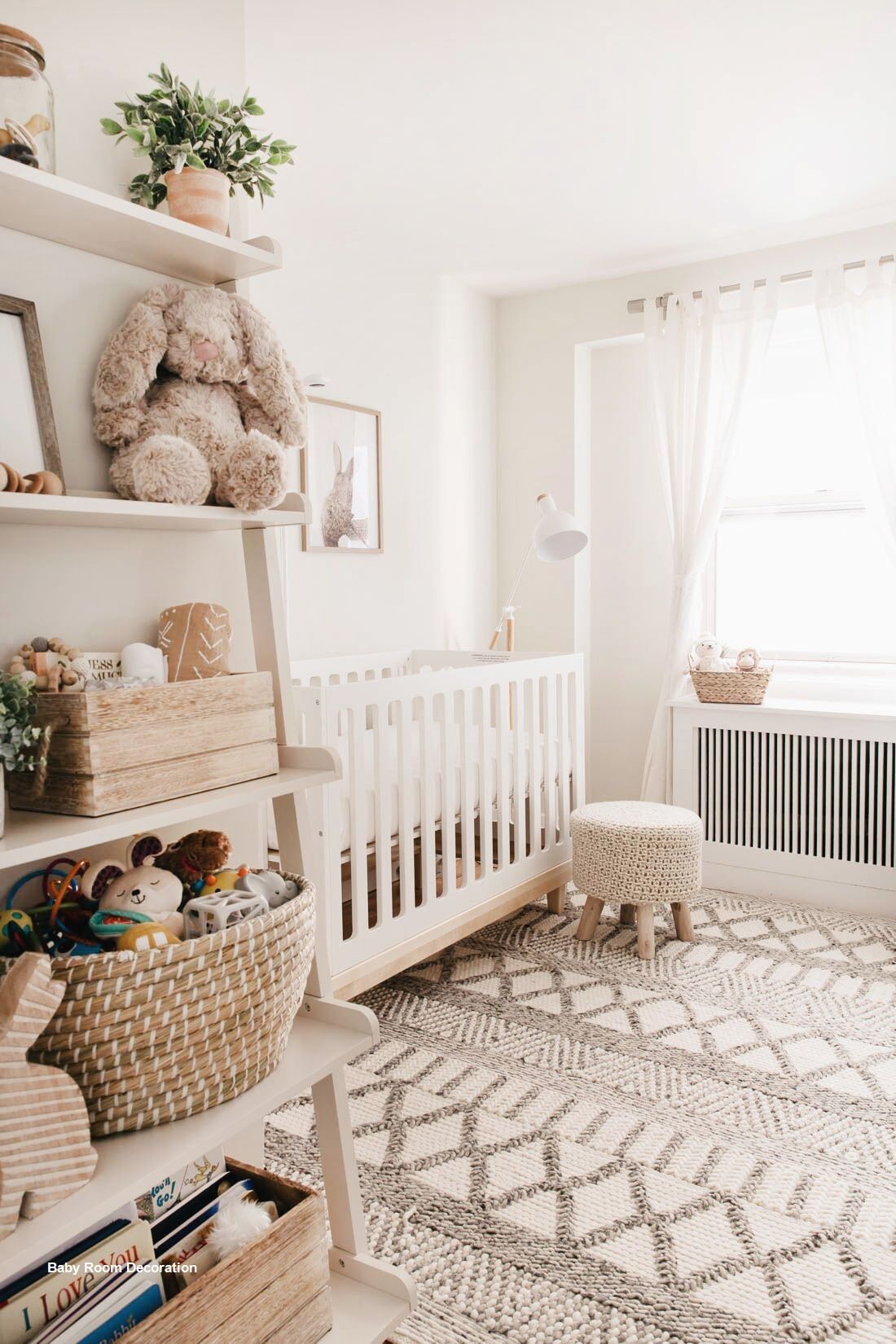 Looking for a gender-neutral way to design your new baby's room? The ideal nursery should calm your child, contain all of the required equipment, and give a quiet environment for the parents to care for the new arrival. However, as these lovely and practical gender-neutral nursery ideas demonstrate, there's no need to reach for the pink paint if you're expecting a girl or the blue paint if you're expecting a boy.
Laundry Room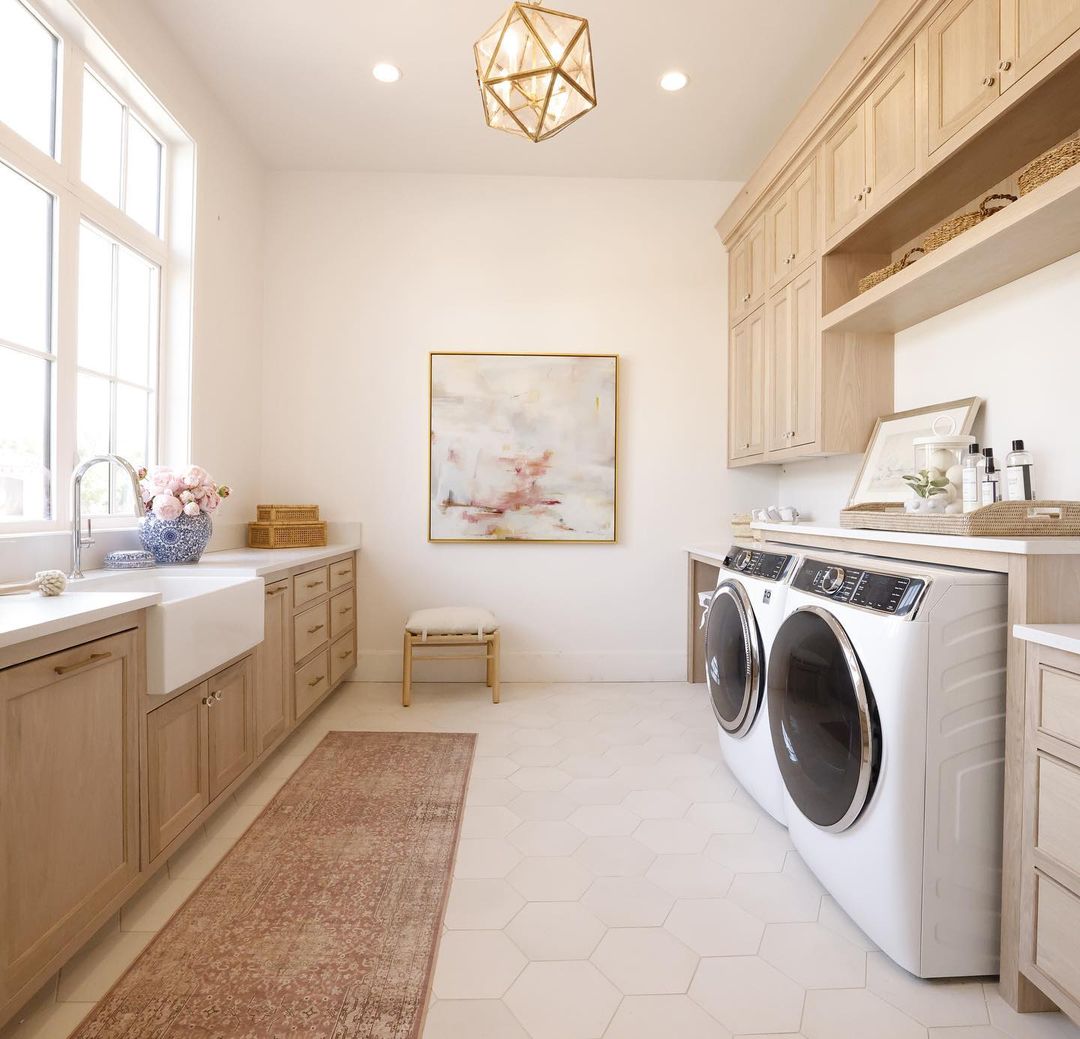 Yes, we all need this space. We need it to make us feel like it's not the space where we do things because we have to, but because we love to. For those of you who enjoy doing laundry, you don't need much inspiration, but for the rest of you, just think how calming can all the smell be, this space will be so well organized, and you'll have room for everything.
Kids Room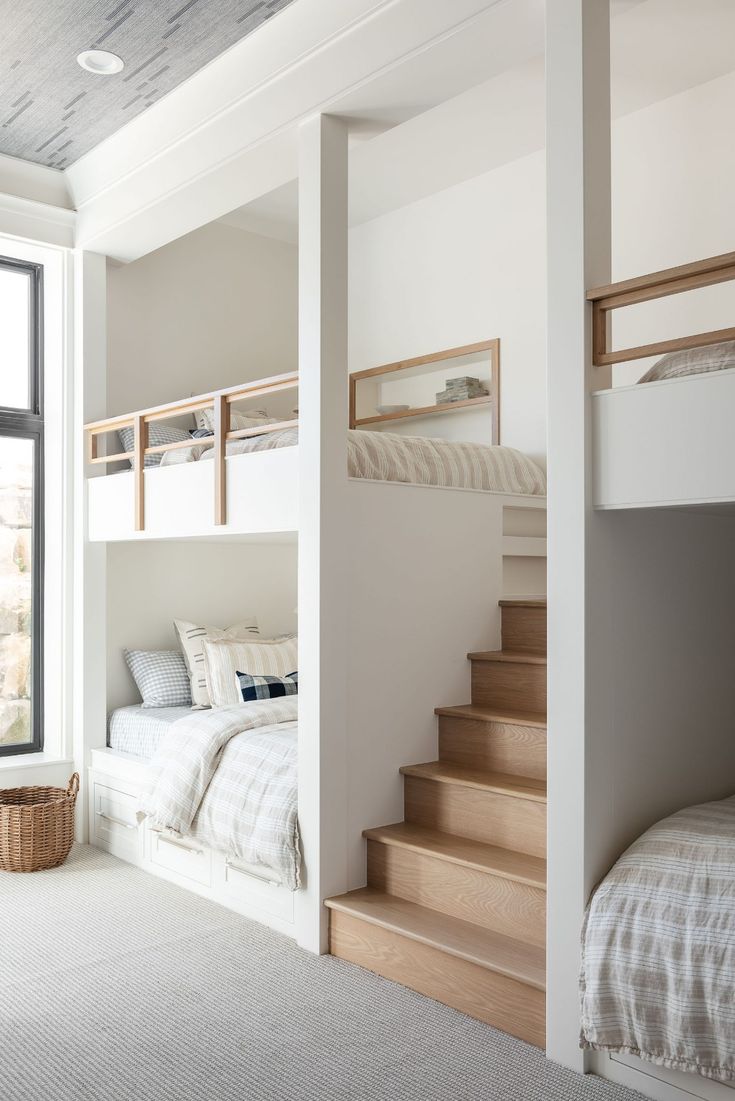 This bunk room will be the perfect room for you'd kids and for their causing when they visit. The beige wall colors match the carpet and the bedding on all four beds.
Loft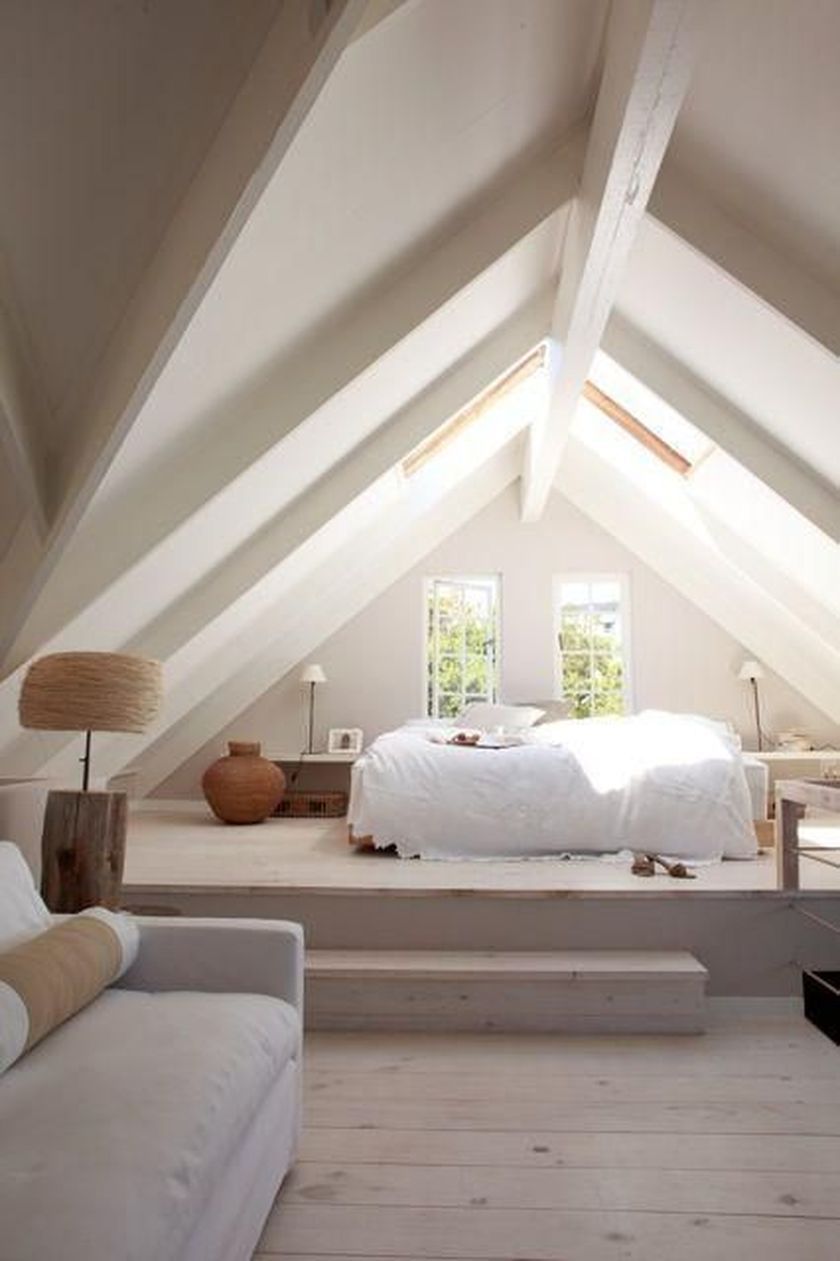 The neutral color palette is popular in loft decoration, with shades of beige, taupe, and white used throughout. Because most lofts are comprised of a single huge, uninterrupted room, it's better to stick to a single color scheme. But don't be scared to use a bold accent wall or piece of wall art!
Playroom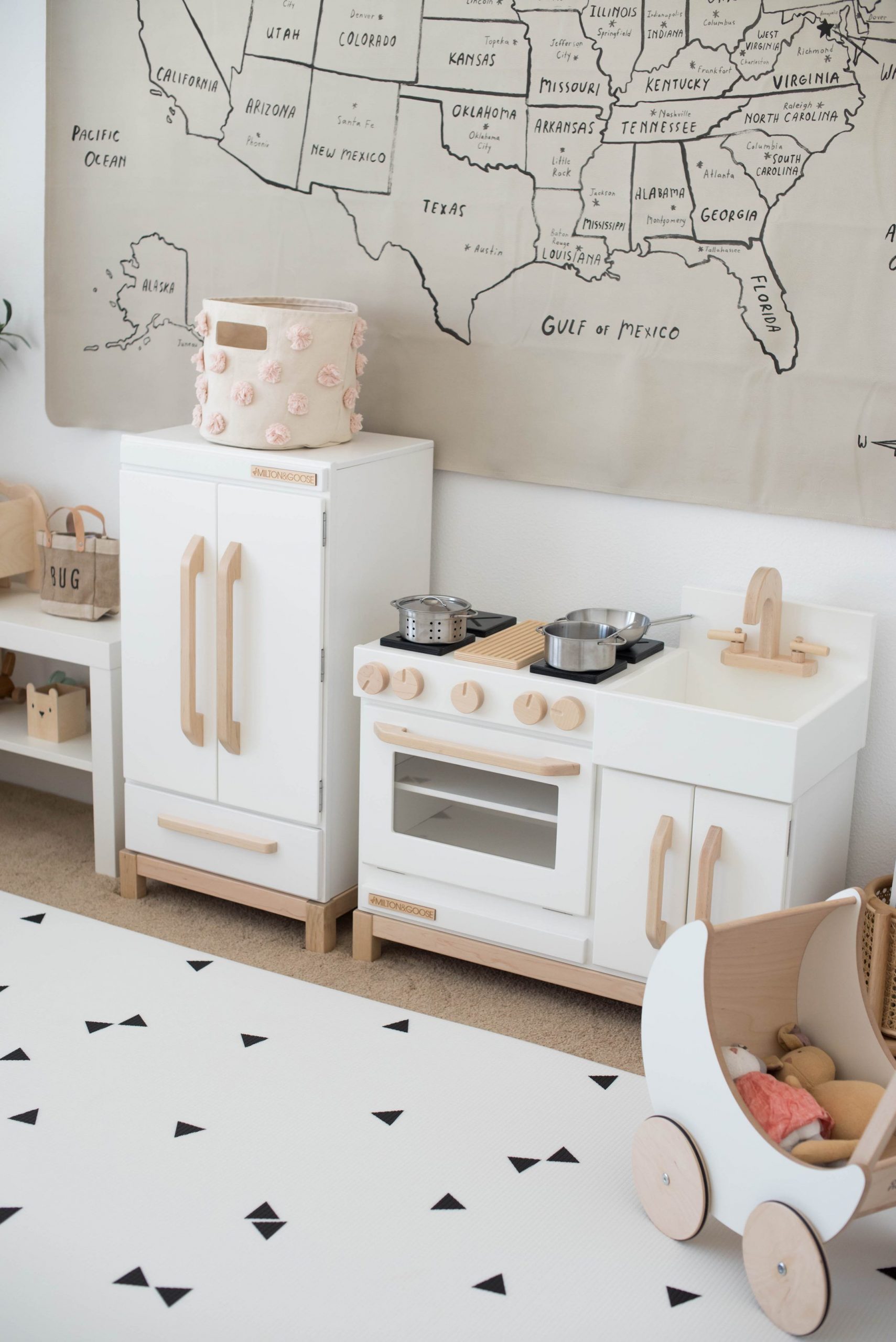 When it comes to playrooms, the latest trend is to decorate them in neutral colors so that boys and girls can have fun at the same time. No matter if it comes to future chefs or doctors, or travelers, the idea of loving something to do starts here.
So, all of you who love neutrals and beige, I hope you found some inspiration in the selection I've made for you. Please like and share with your friends, comment which is your favorite and make sure to follow for more inspiration. Till next time!