Vincent Willem van Gogh was a Dutch post-impressionist painter. Posthumously, he became one of the most famous and influential figures in Western art history.
During one decade of his career, he created more than 2,100 artworks, including more than 860 oil paintings. Most of them date from the last two years of his life. His paintings include landscape paintings, self-portrait, portrait, and still-life paintings.
He was born into an upper-middle-class family. He was serious, quiet, and thoughtful. As a young man, Vincent worked as an art dealer. During his life, he suffered from psychotic episodes and delusions.
Fun fact: he was commercially unsuccessful during his lifetime. Some even considered him a madman and a failure. But after his suicide, the public started looking at him as a misunderstood genius.
As elements of his style became incorporated by the Fauves and German expressionists, he attained popularity and commercial success.
Today, his famous Van Gogh paintings like The Starry Night, Self Portrait, The Potato Eaters, Café Terrace at Night, Wheatfield with Crows, Irises, Bedroom in Aires, and others are among the most expensive paintings in the world.
Today, we will look at a couple of Vincent Van Gogh movies. How well do they depict the painter? What part of the story do they tell? Read on to find out.
Style and Legacy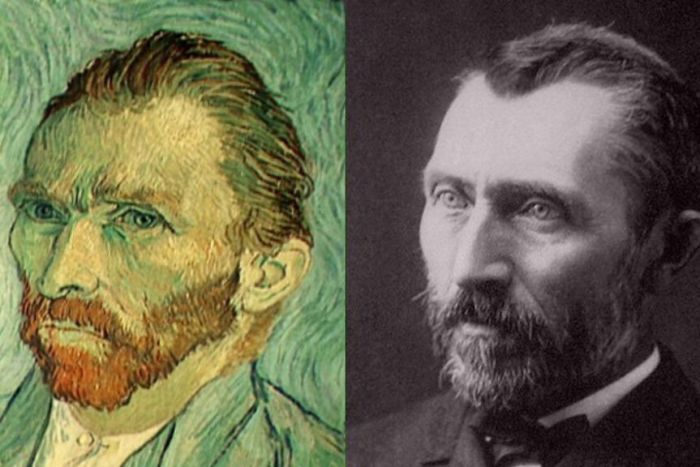 Before we look at some of the popular Vincent Van Gogh movies, let's talk about his legacy and style. He drew and painted with watercolors while at school. Yet, only a few examples survive of that period. His style can be classified into three categories, Post-impressionism, Neo impressionism, and Pointillism.
In the beginning, he experimented with single figures. But from early 1883, he started working on multi-figure compositions. He had some of them photographed.
But his most important aspect remains his self-portraits. Between 1885 and 1889, Van Gogh created more than 43 self-portraits. He completed them in series, and they were studies, created during introspective periods in his life. During those periods, he refused to mix with others or lacked models, so he painted himself.
Famous Vincent Van Gogh Films
Van Gogh may be one of the most famous painters in history. His post-impressionist paintings are loved and praised all over the world. In Paris, you can find his work in several different museums.
The Dutch painter was born in 1853 and grew up in the town of Zundert with his parents, brothers, and sisters.
When he moved to Paris, he decided that he didn't want to work in the art world anymore. Initially, he studied to become a clergyman like his father. But soon, he figured out that religious life was not for him. So, he decided to become a painter like his brother Theo. These are the Van Gogh movies that tell a different part of his life and story.
Lust for Life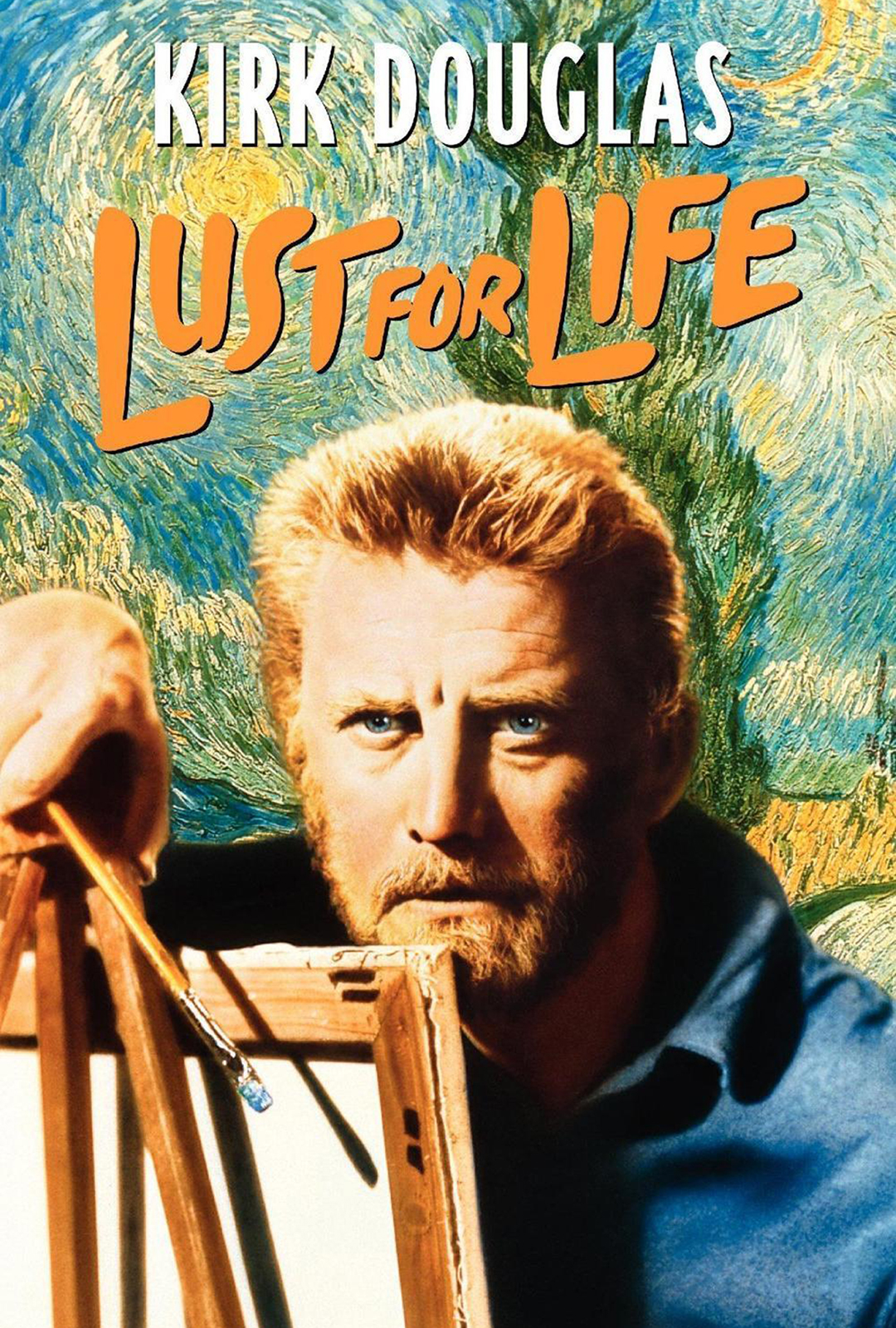 In this movie, Kirk Douglas portrays the famous Dutch painter. It is a 1956 movie focusing on his early struggles to find a career he was passionate about.
This movie perfectly shows the artist's interest in religious life and shows why he decided to become an artist instead.
The movie paints a perfect picture of how he learned to draw and paint. Based on a novel of the same name, the role helped Douglas earn an Academy Award nomination.
Vincent and Theo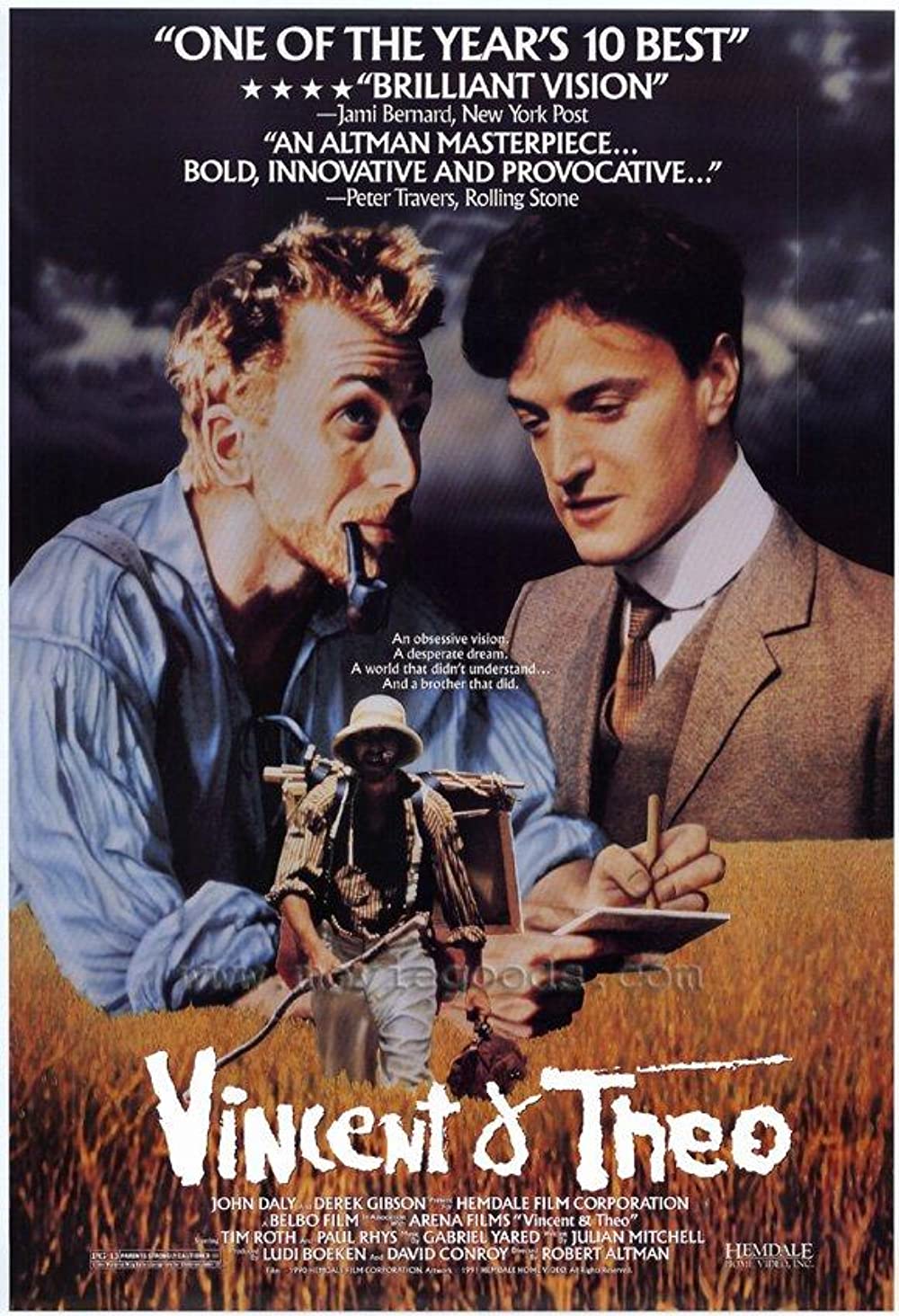 We said that his brother Theo was the reason he wanted to become a painter. The 1990 period drama tells the story of the relationship between Vincent and Theo. Tim Roth plays Vincent, while Paul Rhys portrays Theo.
Based on various letters written between the two brothers, the movie does a great job of telling the story from either angle. It tells Vincent's story, but also Theo's.
This movie will help you understand how much Van Gogh relied on his brother Theo for help. Fun fact: without the financial support of Theo, Vincent would never become a painter.
The Eyes of Van Gogh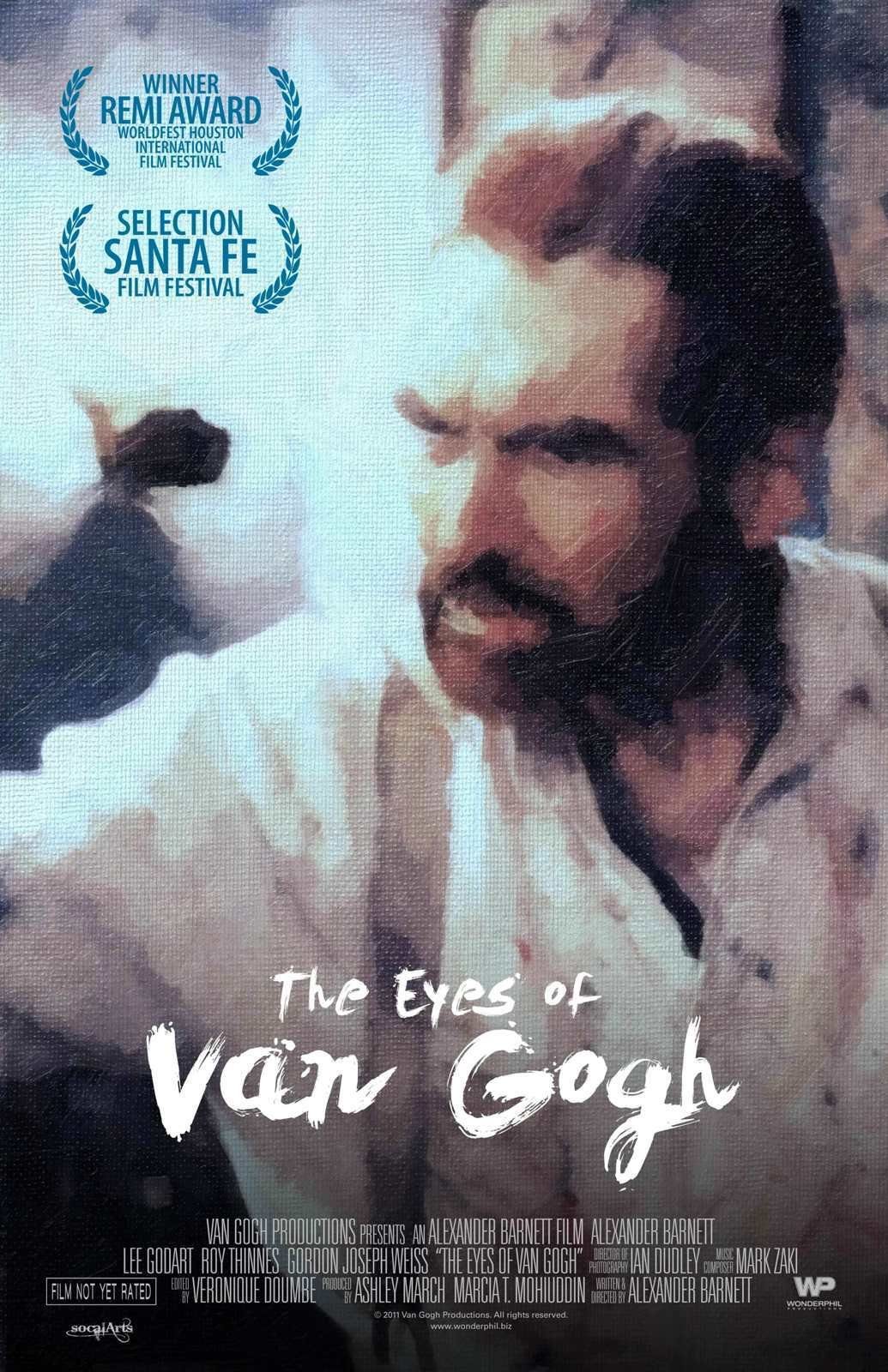 The 2005 drama tells the story of Van Gogh's time in an asylum. If you have read his biography, you know he voluntarily entered himself into the Saint Remy asylum for 12 months. That was when his epilepsy started to interfere with his life.
Director Alexander Barnett does a great job with this movie. It shows exactly how Van Gogh experienced the world during his time in Saint Remy.
The movie is not just a biopic movie, but also tells the story of what it is like to enter a state of madness.
Loving Vincent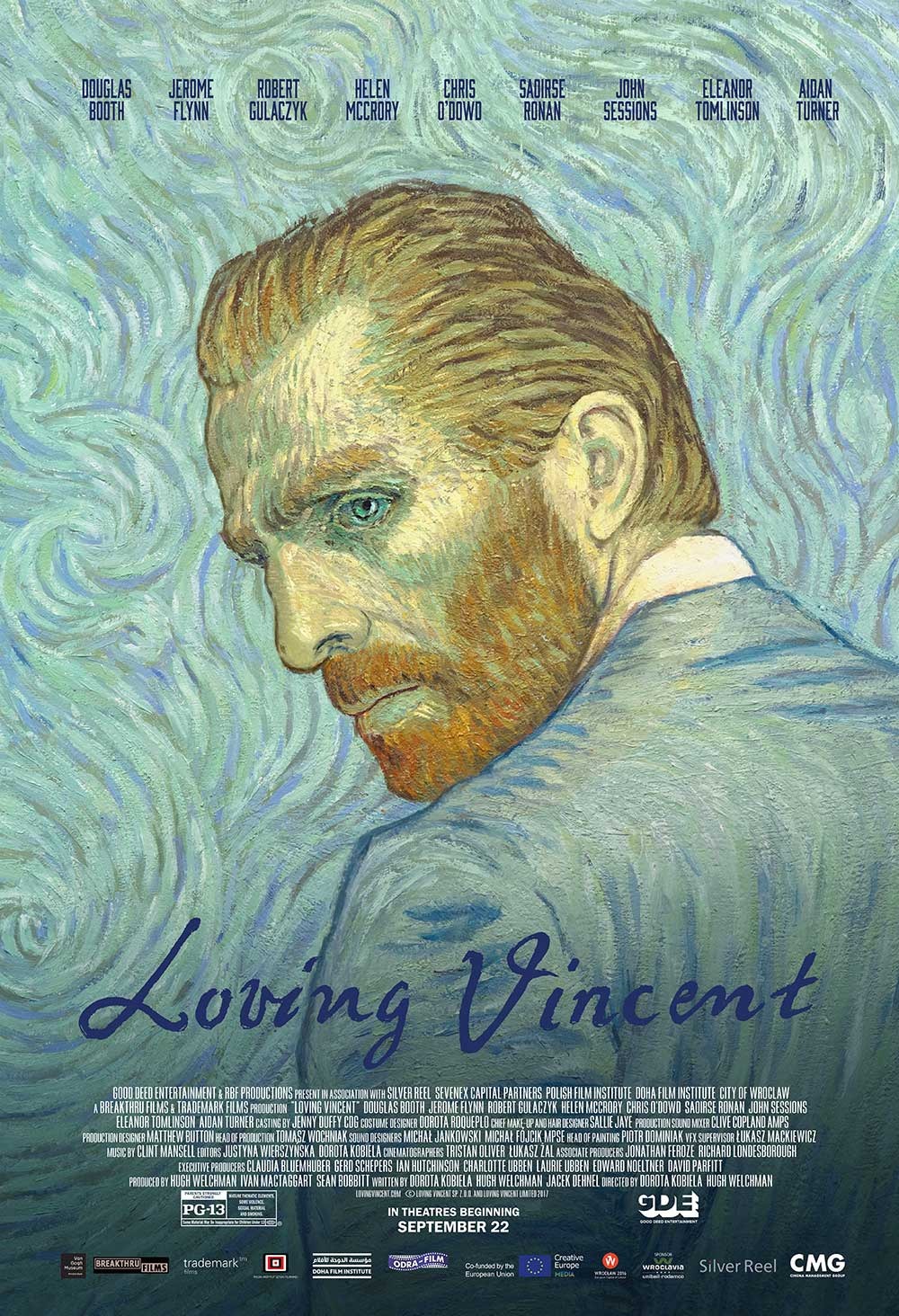 Many Vincent Van Gogh fans love this movie. It is among their favorite movies. This movie tells the story of Vincent Van Gogh's life through the use of 130 animated versions of his paintings.
No other movie does the same job. Nominated for an Oscar, this movie also caused a bit of controversy. For example, while many historians believe Van Gogh committed suicide, the movie explores the possibility that his death was an accident.
At Eternity's Gate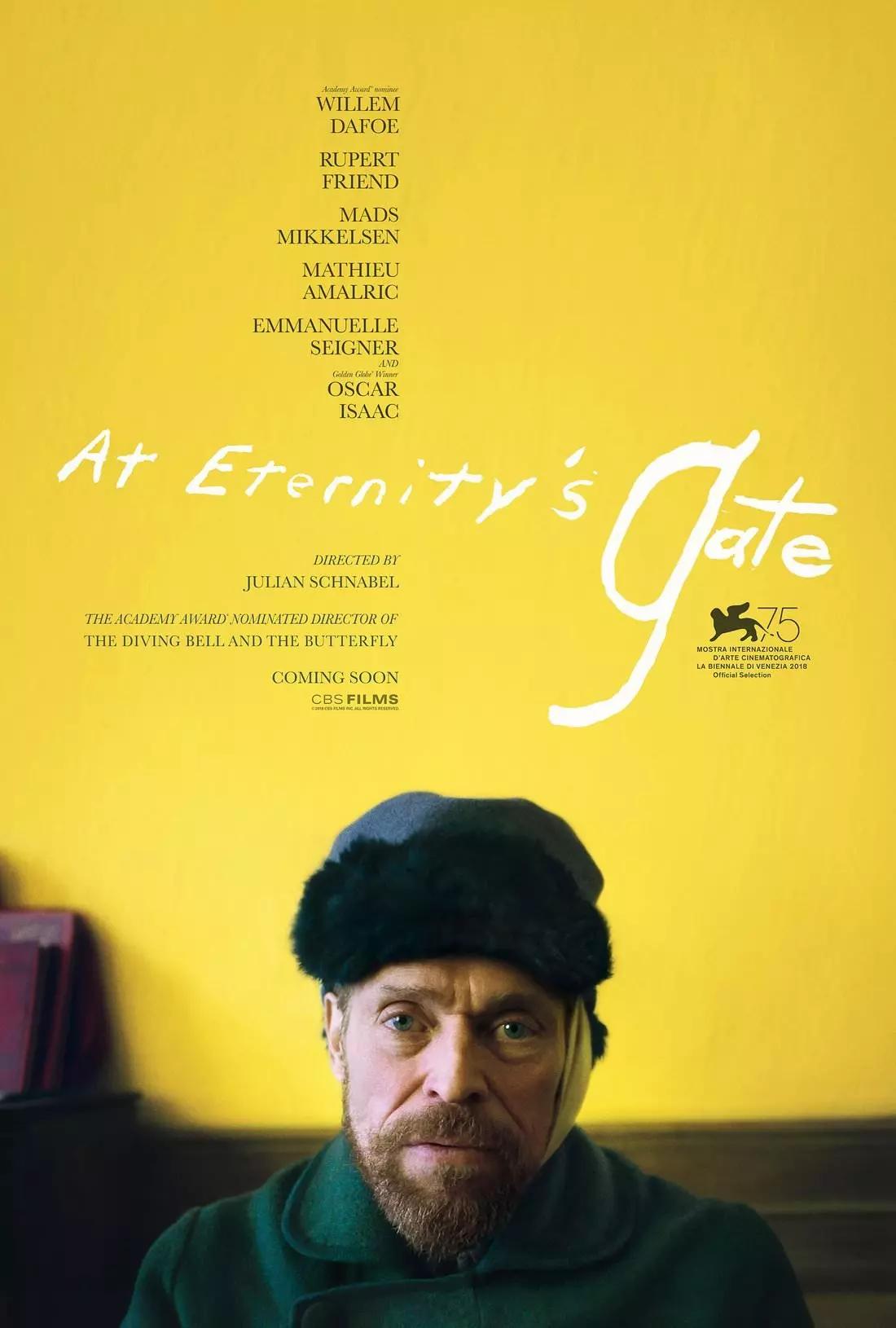 The 2018 biographical drama tells the story of the final years of painter Vincent Van Gogh. It dramatizes the controversial theory about his suicide and death.
Willem Defoe portrays Van Gogh. The movie had its world premiere at the 75th Venice International Film Festival in 2018.
For his portrayal of the Dutch painter, Defoe earned a nomination for Academy Award for Best Actor and Golden Globe Award nomination for Best Actor.
Vincent and Me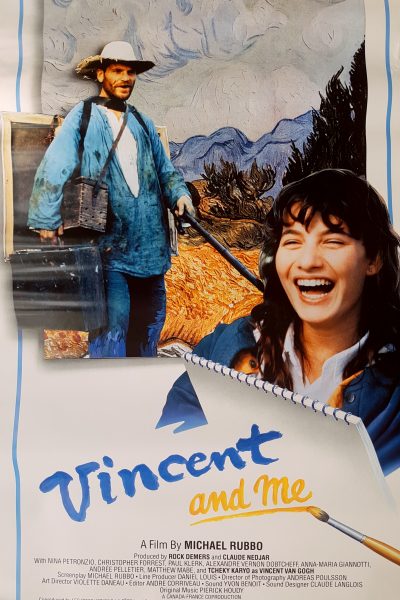 Michael Rubbo directed this 1990 French Canadian fantasy film. The movie has a unique plot, unlike any other Vincent Van Gogh movies.
The movie portrays Jo, a girl from Quebec who loves to draw. She is good enough to win a scholarship and hopes to learn to paint like her hero, Vincent Van Gogh.
Painted with Words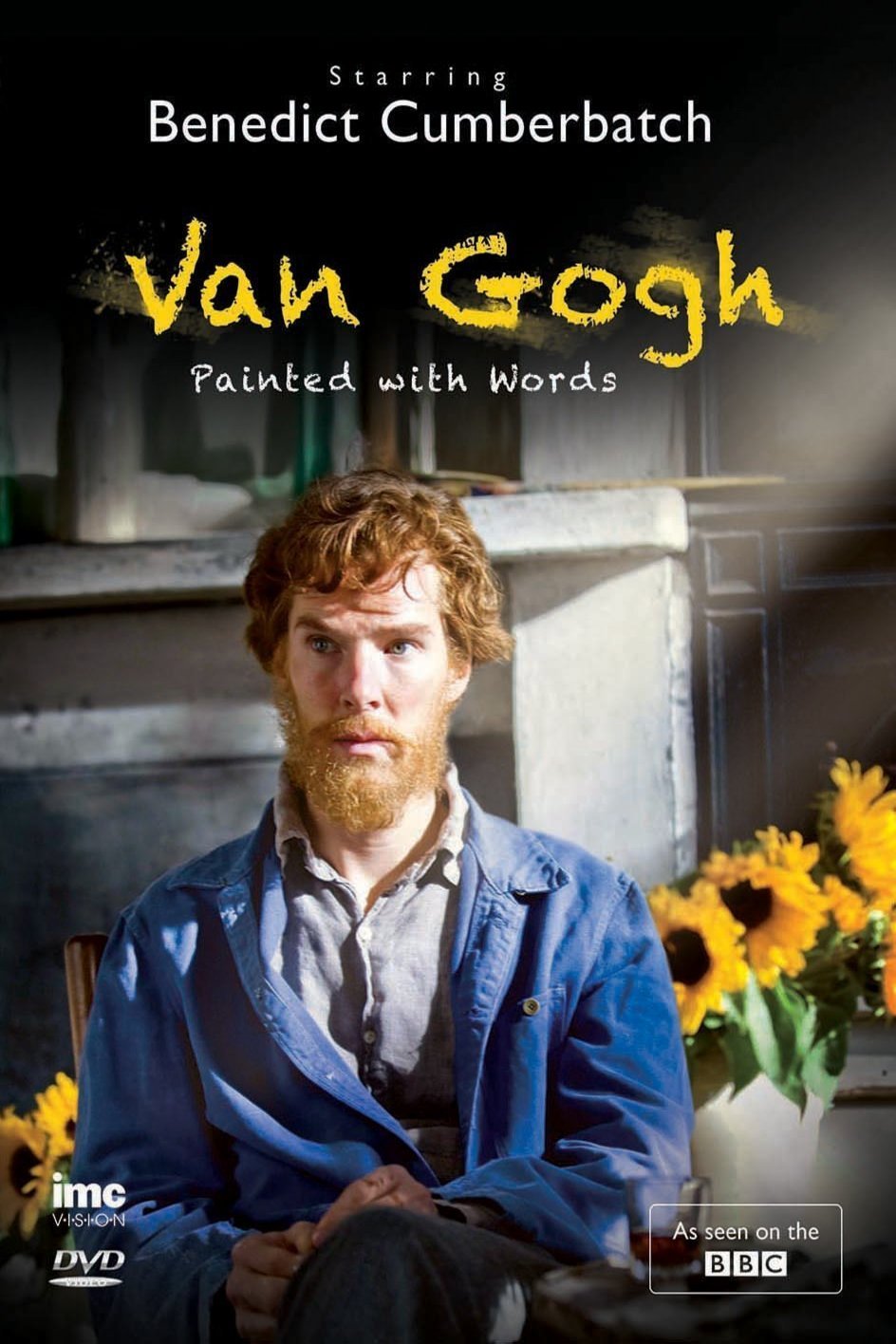 This is the story of Vincent Van Gogh life, with dialogue sourced from his own words. Benedict Cumberbatch stars in the lead role, with Jamie Parker and Aidan McArdle next to him. The 60-minute biopic is engaging and informative.
But this is not your normal biopic where scenes are invented and dialogue is fabricated and everything is a vague approximation of history. The entire script was taken from the letters between Vincent and his brother Theo.
It is a similar Vincent Van Gogh movie to Vincent and Theo.