The great advantage of living in a house is that you get to have a backyard where you can enjoy the nice weather during your free time. Although having a backyard comes with its own responsibilities, there is nothing more satisfying than relaxing in your backyard after you've cut the grass and watered the flowers. Now the only thing you need is some furniture you can sit on and relax.
There is a great number of furniture websites you can check out for some outdoor furniture. But, if you're an avid craftsman who likes to create something wonderful out of no longer usable objects, then you've come to the right place.
It's not uncommon for people to build their own garden furniture out of wood and they take great pride in the effort they put in. While this isn't exactly a DIY article that will show you how to build one yourself, it will inspire you to make some pieces of furniture out of regular pallets by showing you some easy and quick ideas. The ideas vary depending on styles and use.
So, without further ado, let's check out these 16 ideas on how you can use pallets to create all kinds of furniture for your backyard.
Comfy Pallet Reading Corner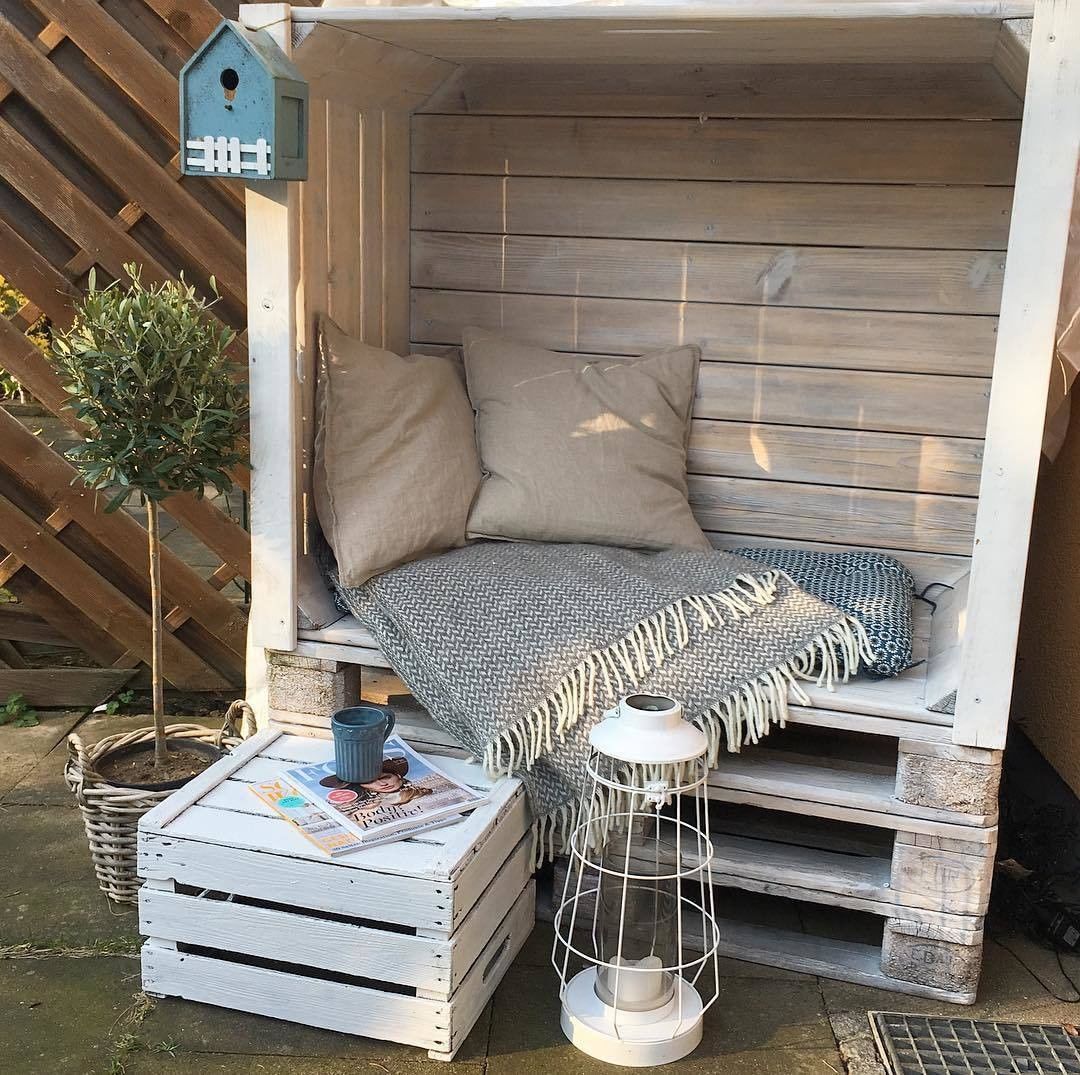 One idea of how you can use old pallets is to make a small sofa on which you can enjoy your favorite book or magazine. Throw on some cushions and blankets to make the reading experience even better and you're done. You can also create a small coffee table you can keep your reads on.
Bohemian Pallet Sofa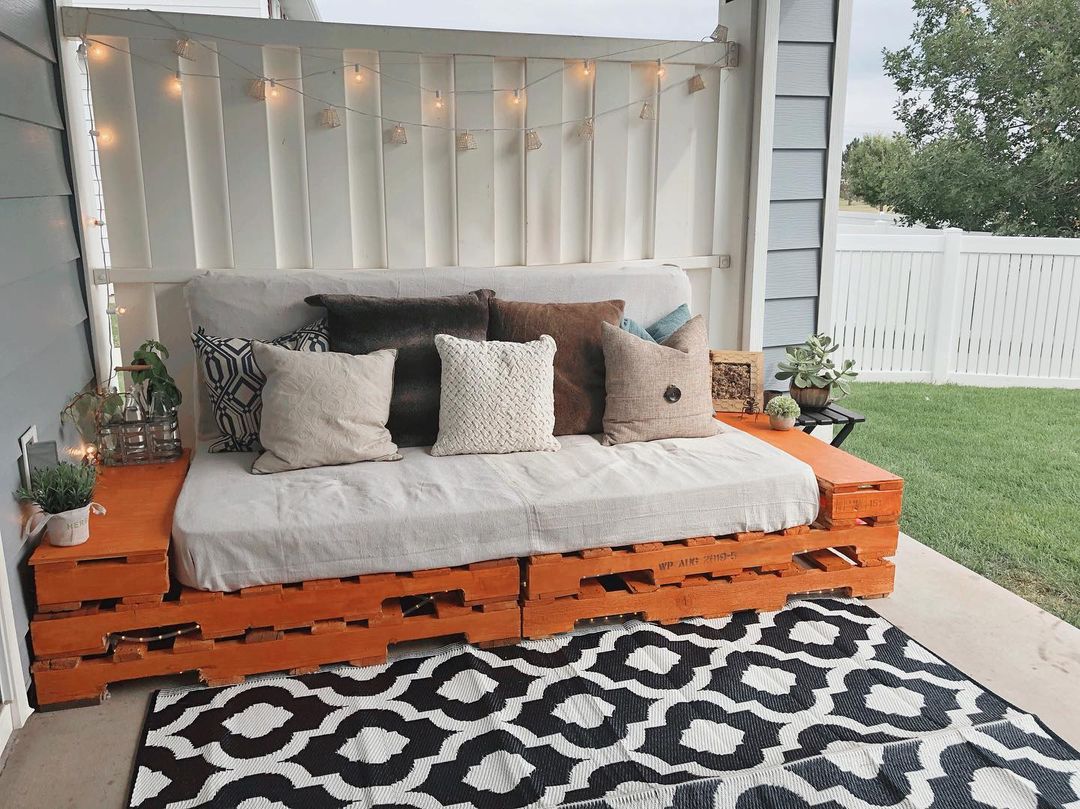 The Bohemian style of furniture has become very popular with some people and it's especially suitable for the garden setting because of how well it blends with nature. If you find this idea adorable, we encourage you to try it.
Minimalist Pallet L-shaped Sofa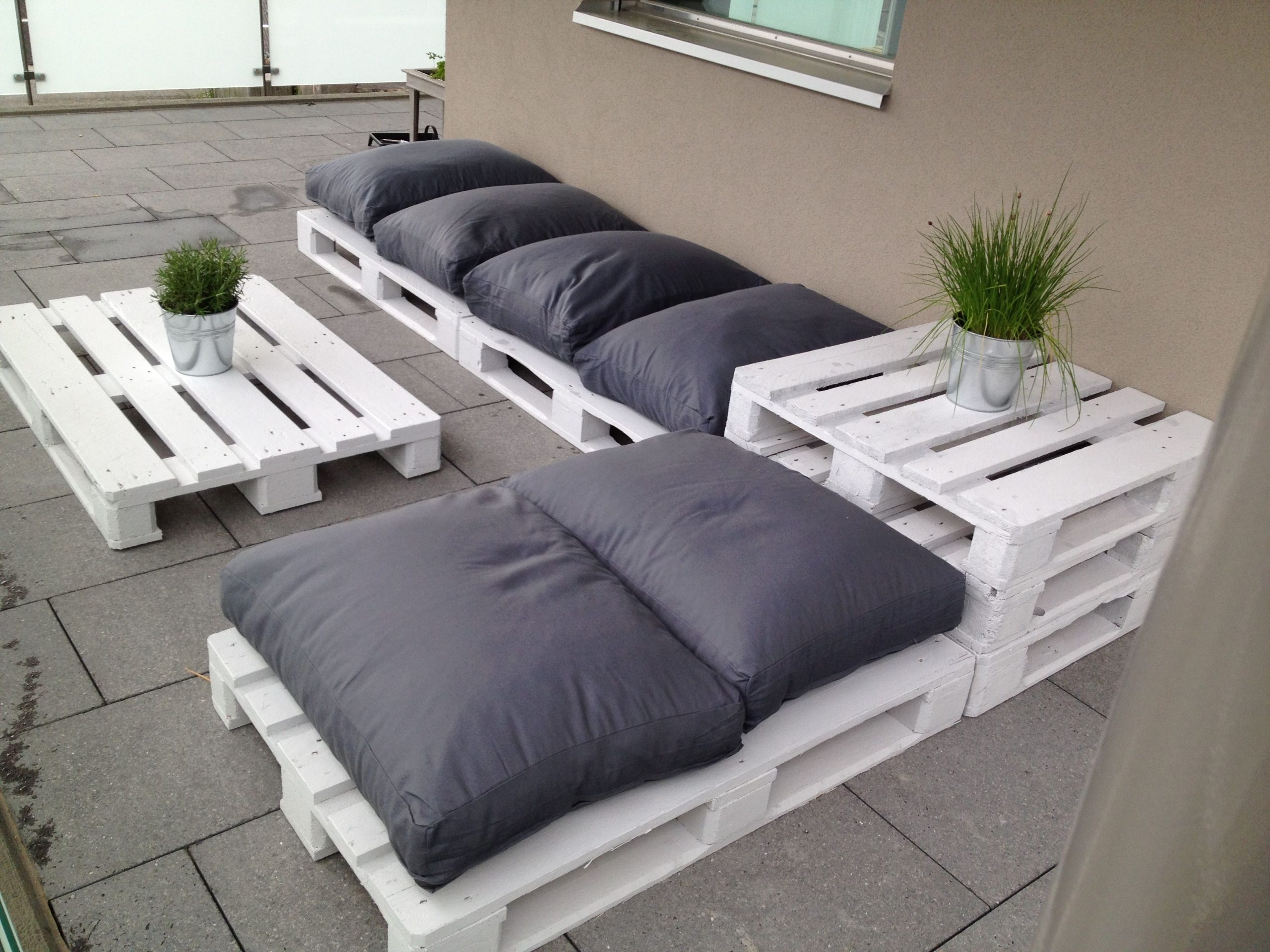 Another widely popular furniture style is minimalism. What makes this style great is its ability to calm one person's mind and exclude all features of cluttered furniture. And if that's what you're trying to avoid as well, this idea of a minimalist L-shaped sofa and coffee tables is perfect for you.
White Garden Pallet Furniture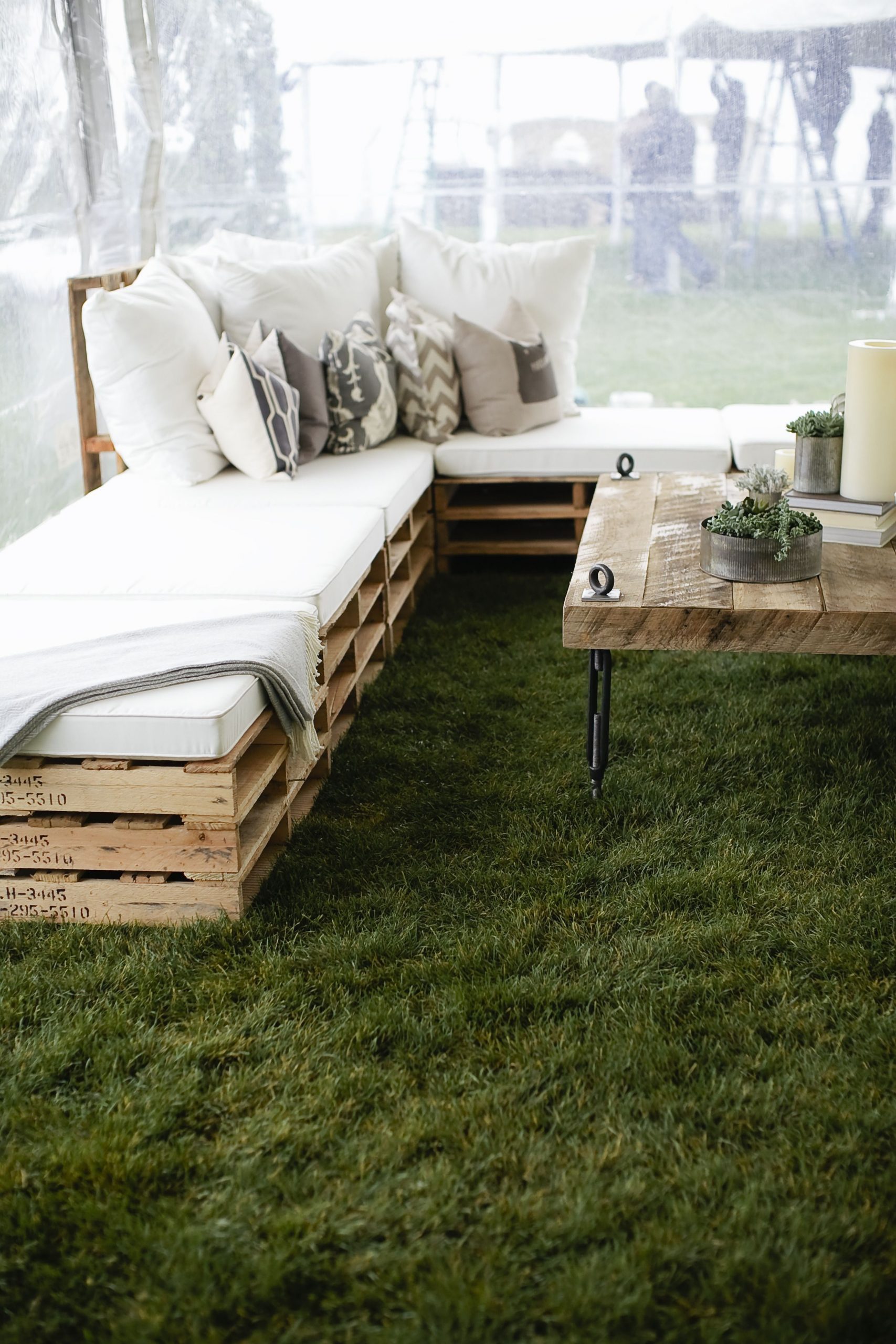 Bright colors work best for gardens, so try to incorporate more of that when you're making your new garden furniture. One idea is making a pallet L-shaped sofa with white cushions. It works great for any occasion, even a wedding.
Pallet Living Room in a Tent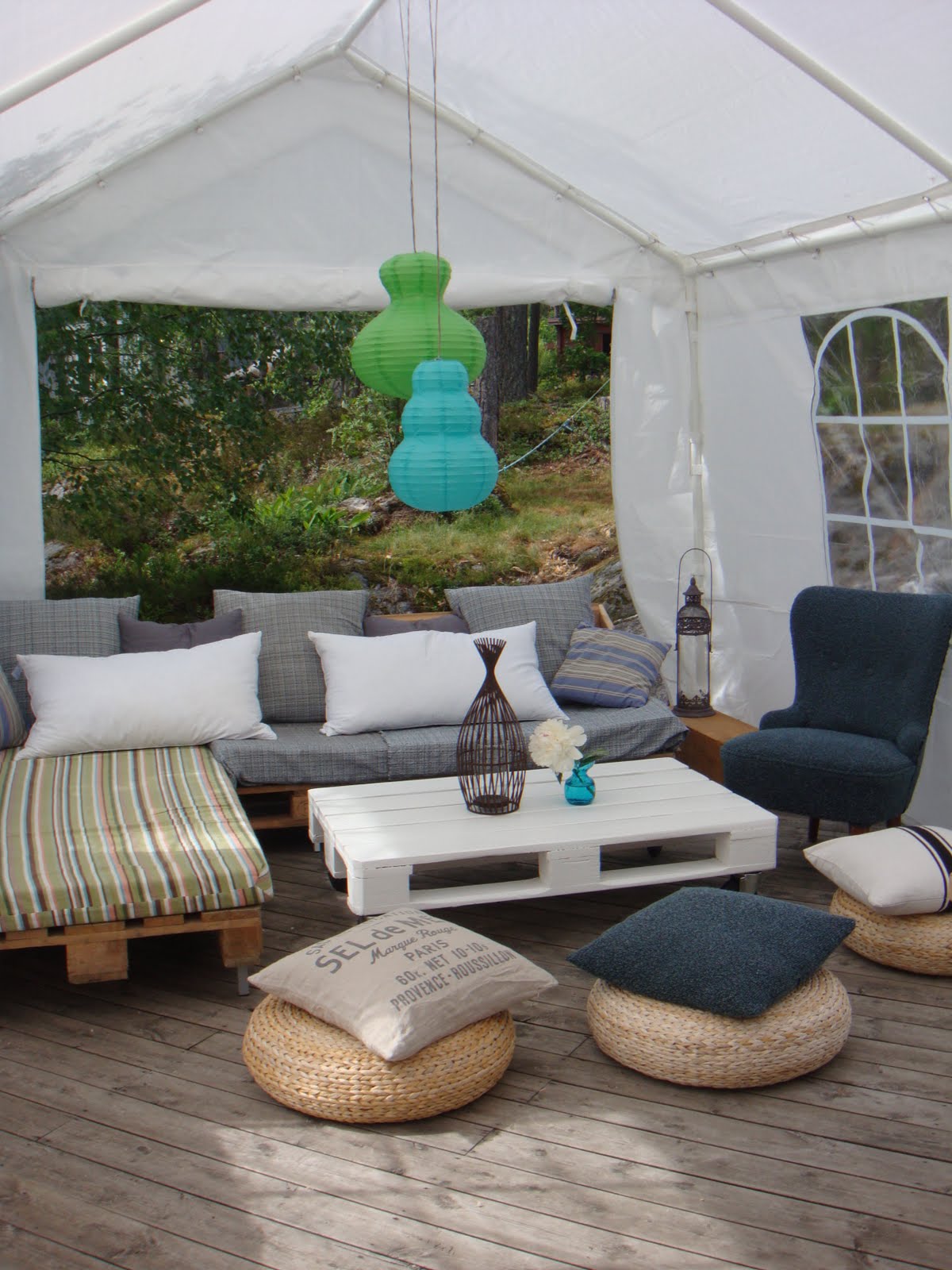 Or if you're even more in love with the idea of being outdoors all the time, you can make a small living room out of pallets right in your garden and enclose it with a tent to protect it from bad weather. It's so tempting that you will hardly ever enter your actual house during the summer.
Pallet Side Table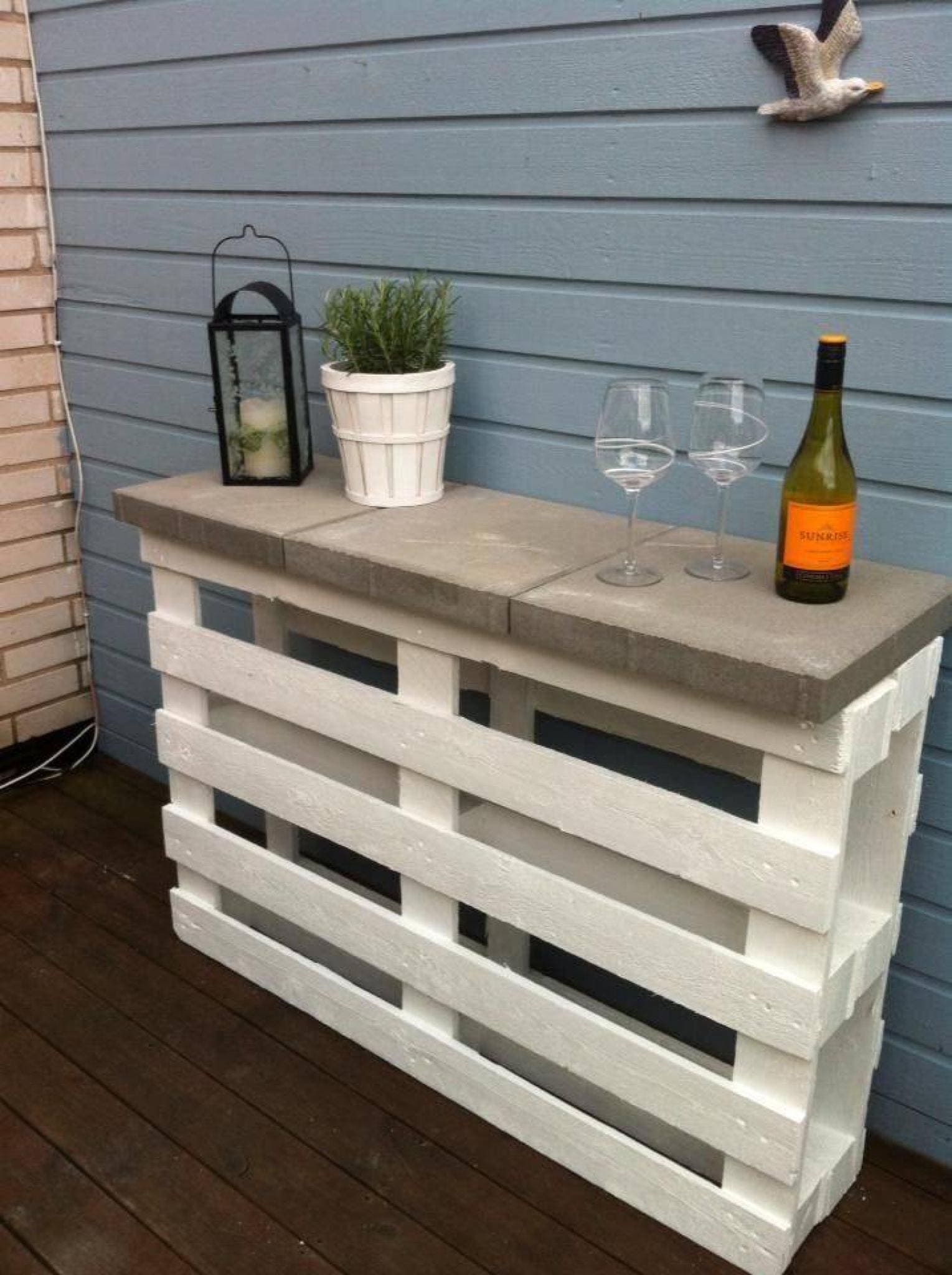 Another way you can use pallets to make furniture is to make a vertical side table. It's so easy and yet, so genial.
Pallet Wine Rack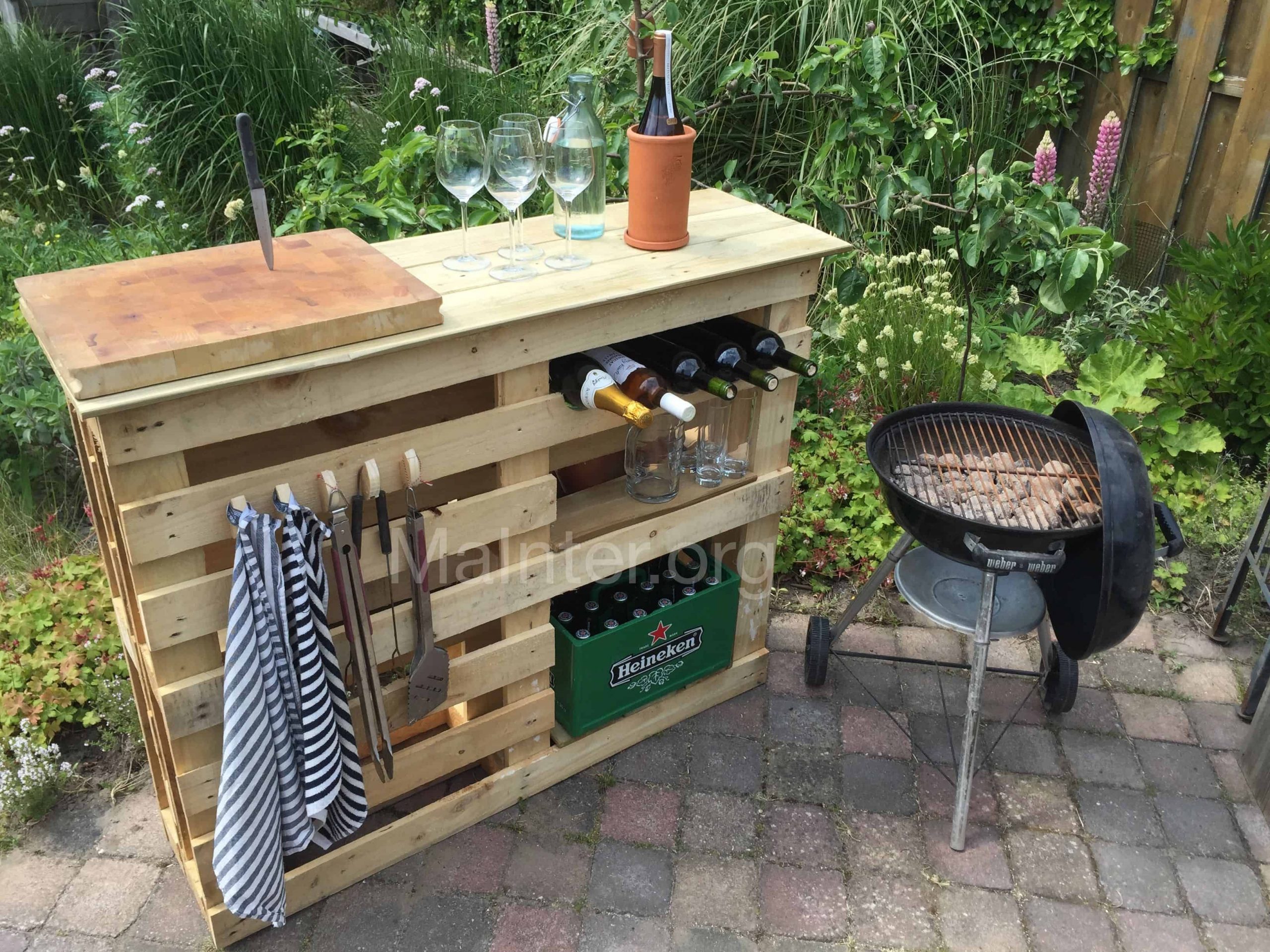 One of the reasons why we adore gardens is that you can build your own barbeque pit and throw BBQ parties for your loved ones. And a great addition to that party would be a wine rack that could be used for storing beverages and hanging up your barbeque utensils.
Pallet Corner Bed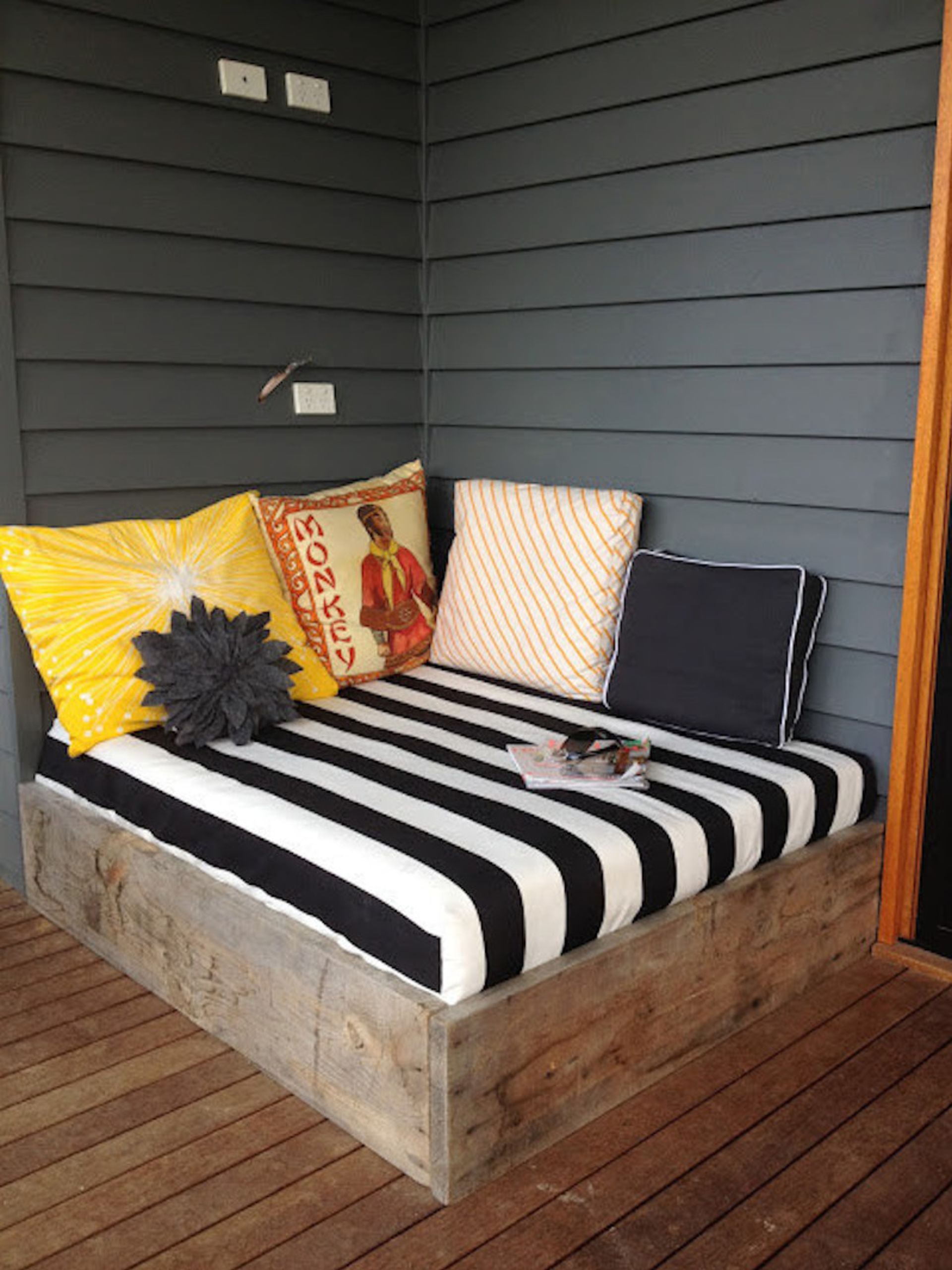 Another great idea to place your furniture is in a corner. That way you will be sheltered from the wind and you'll be more comfortable. Emphasis on the "comfortable" part if you're an introvert.
Pallet Daybed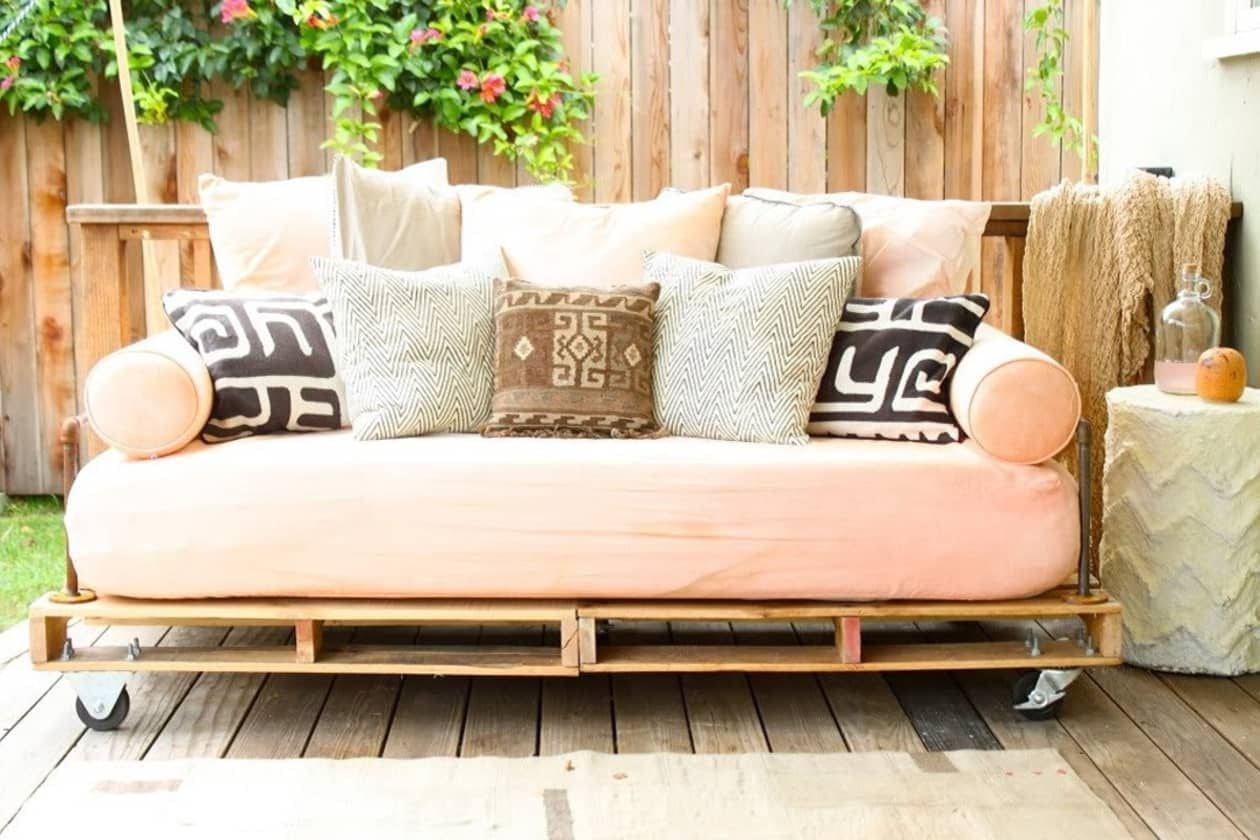 If there are pretty hot summers where you live, chances are you've spent a night or two sleeping in your garden. So why not make that experience more comfortable by making a bed in your garden? Decorate it with some pillows and cushions and you have a nice little daytime couch.
Pallet Bed Swing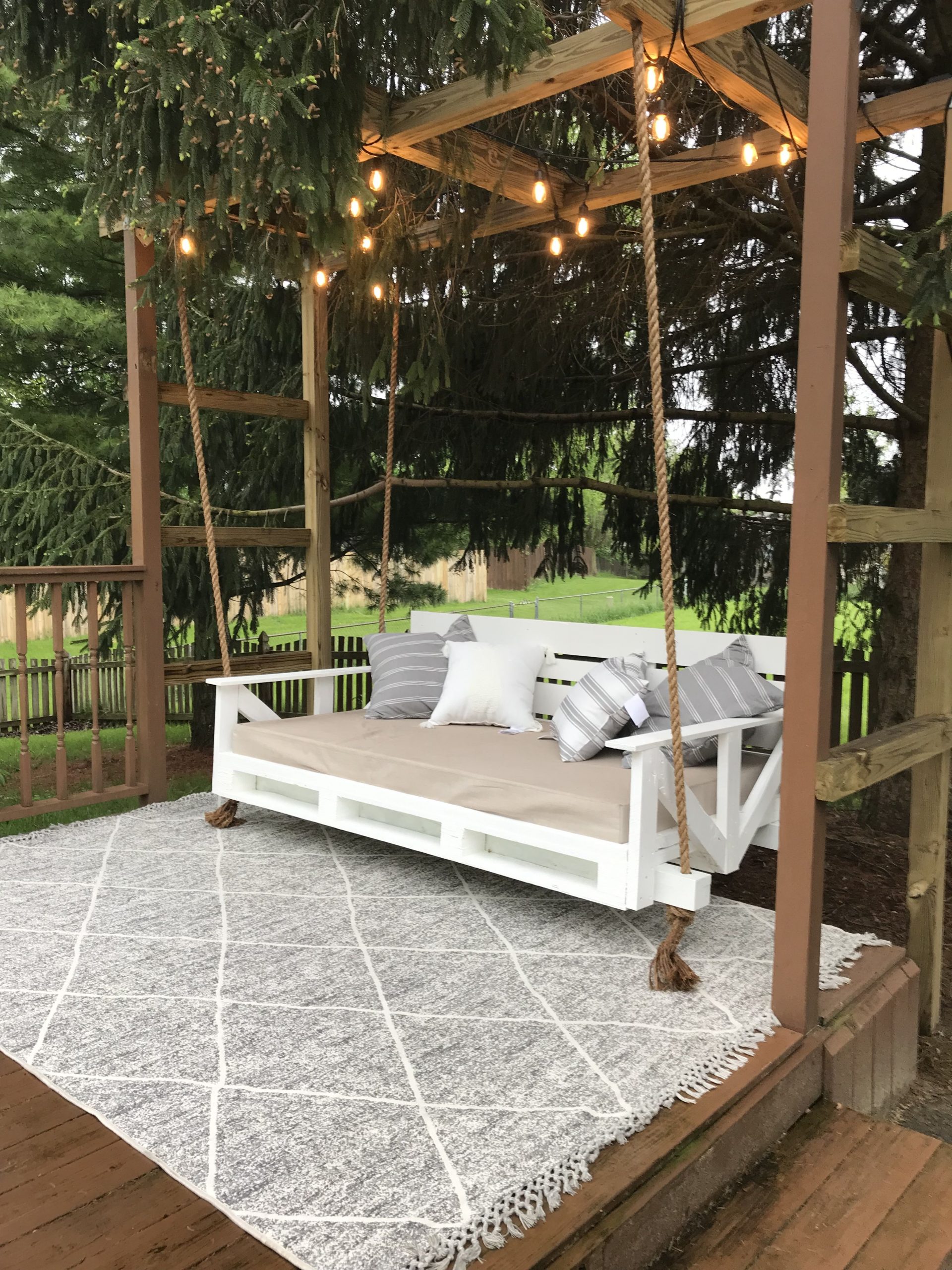 Who doesn't absolutely adore bench swings? The cool thing about them is that you can transform them into bed swings, using a few pallets and cushions. Procrastination has never looked more appealing, right?
Pallet Dining Table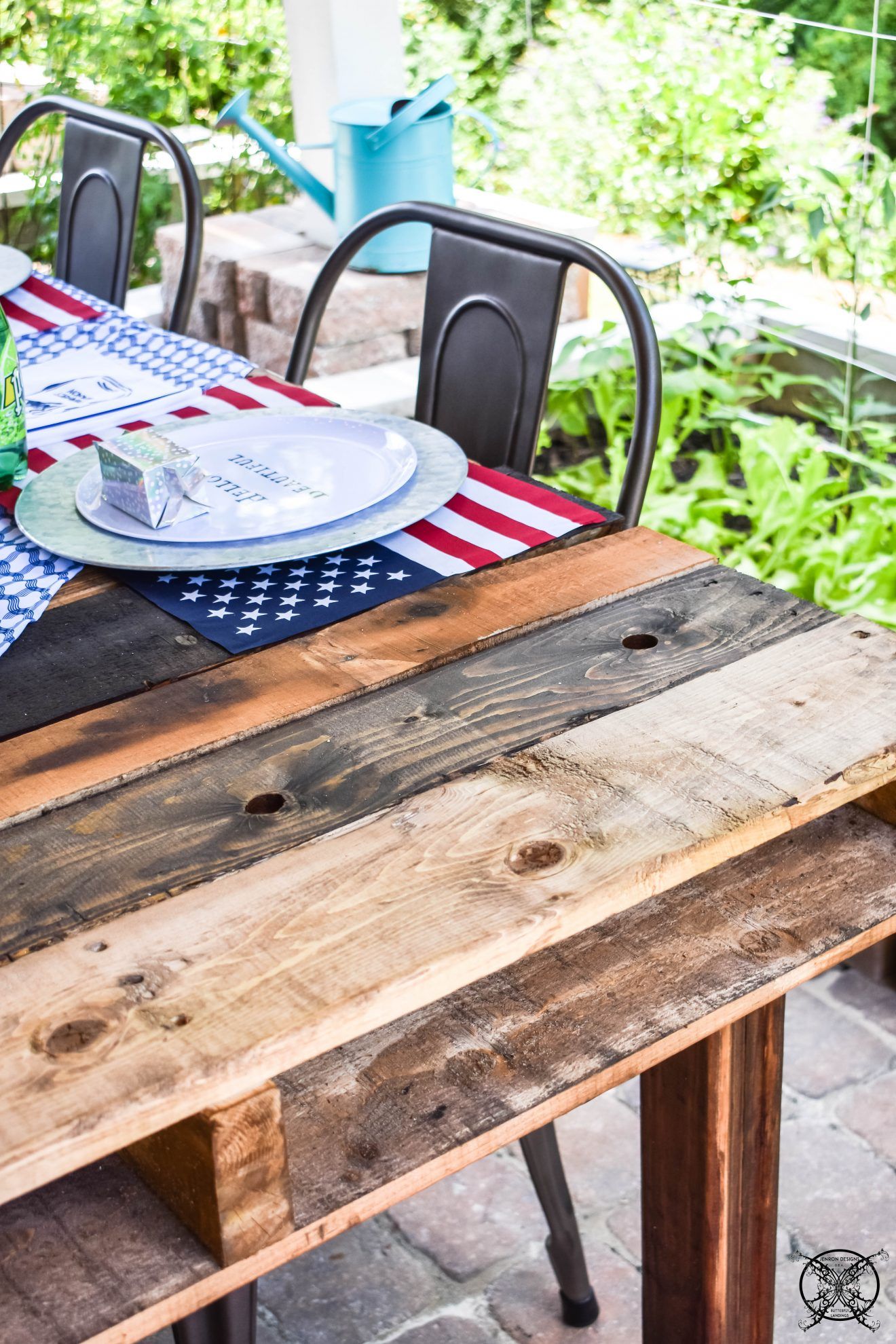 Dining tables are a must if you have plenty of outdoor potlucks or family gatherings. Pallet dining tables make such experiences much more fun and unique, and that's always a welcoming addition.
Pallet Armchairs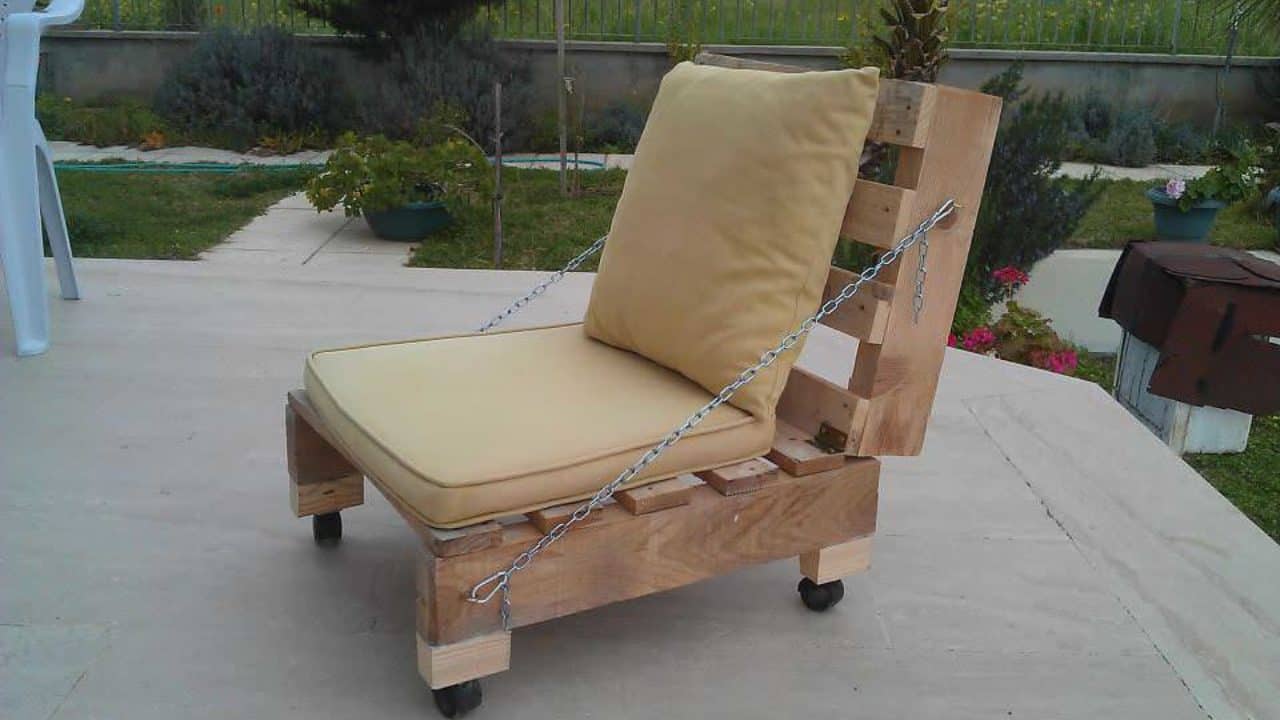 Another idea of a great furniture piece out of pallets is an armchair. Don't let the pallets fool you into thinking it's uncomfortable. Add a cushion or a pillow and you will have the cutest little pallet armchair ever.
Pallet Potting Bench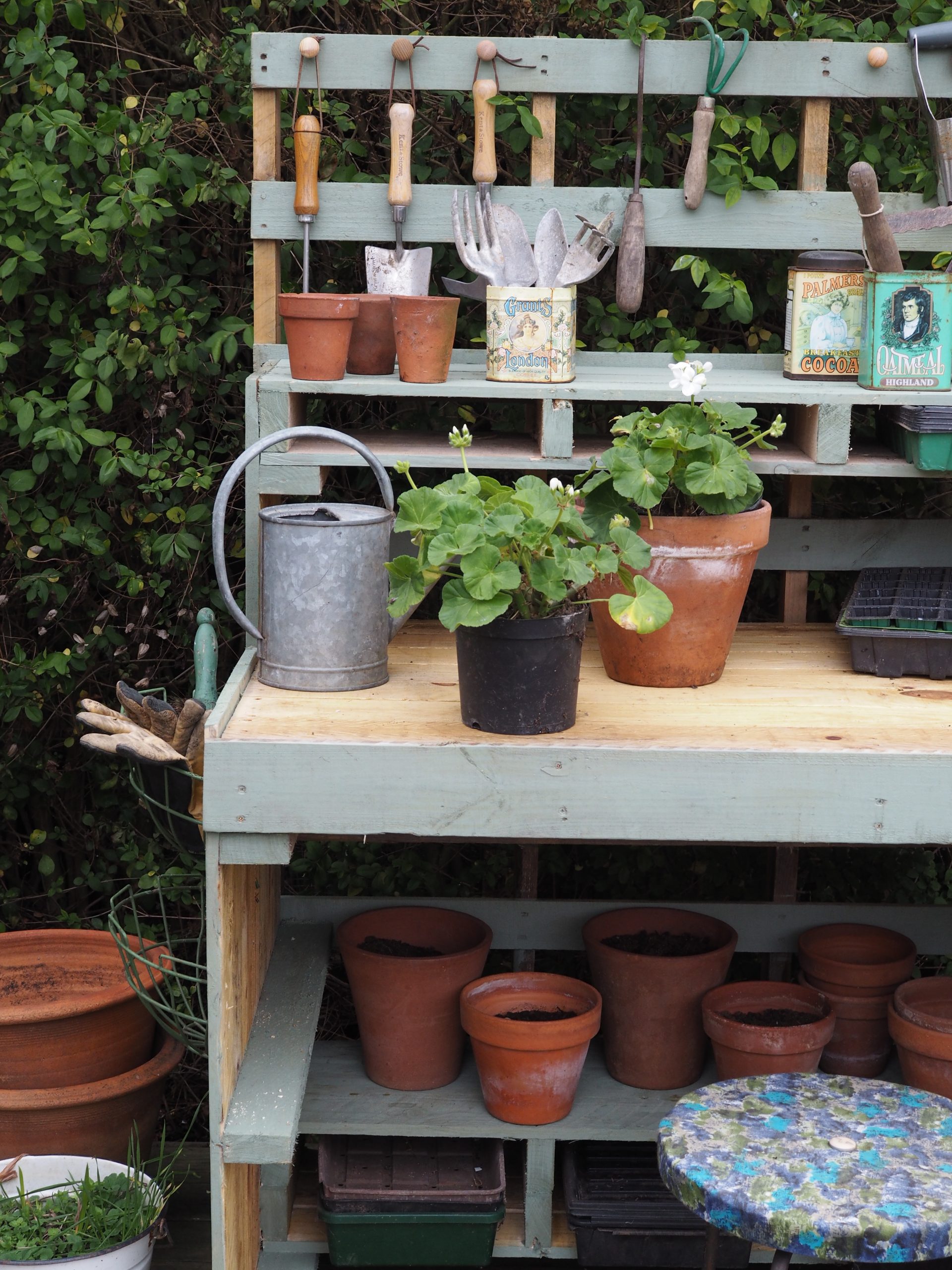 This is an idea for all the plant fans out there. If you're crazy about potted plants, chances are you need something to store the pots and your potting tools. One idea is to store them in a beautiful pallet potting bench.
Pallet Bench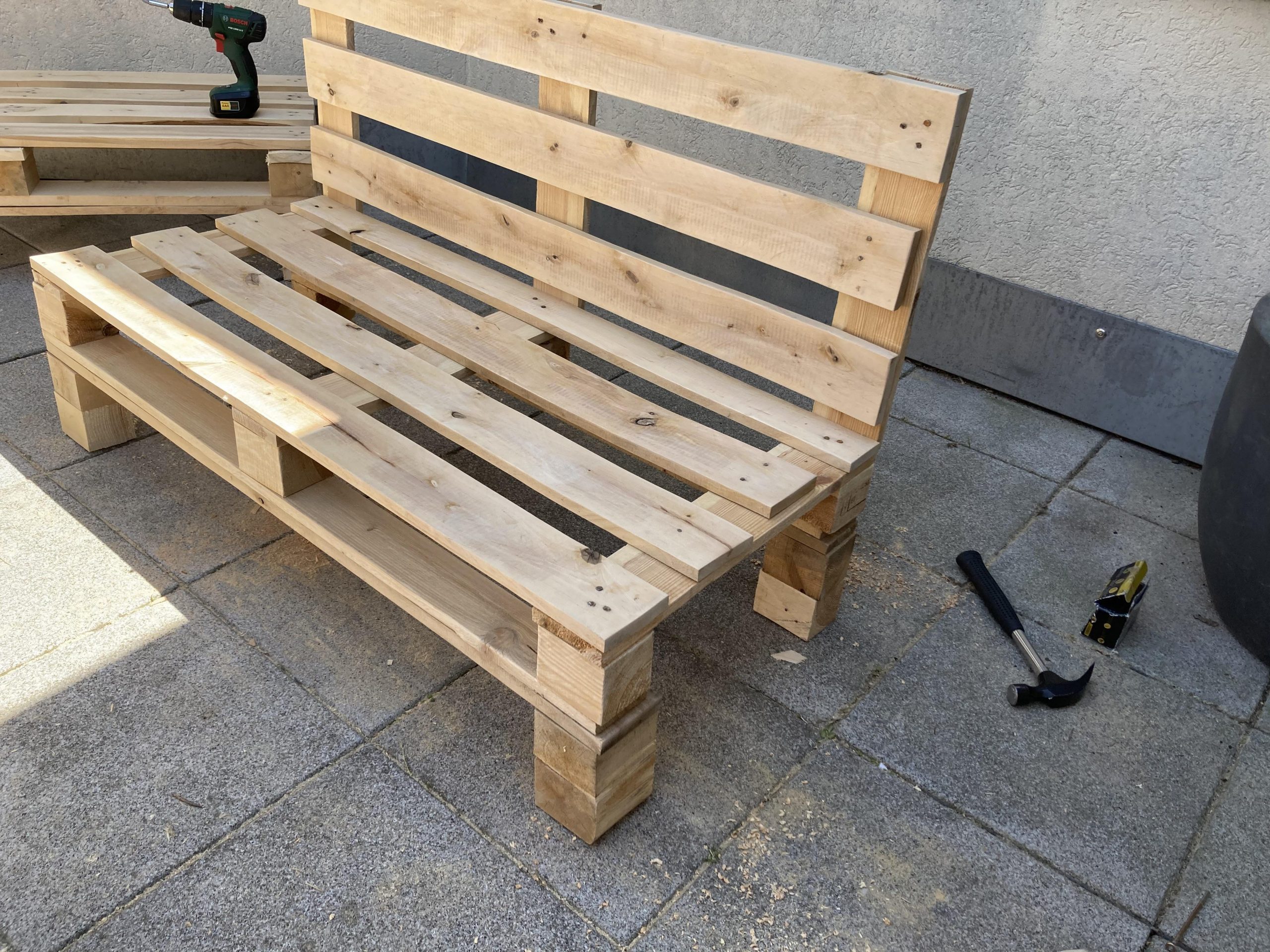 Now it's time for the good old bench. It may look simple and mainstream, but it also looks romantic. That's why it's connected to most of the love stories you see on TV. Try incorporating a pallet bench in your garden and who knows – maybe it will add a bit of romance into your love life as well.
Pallet Cupboard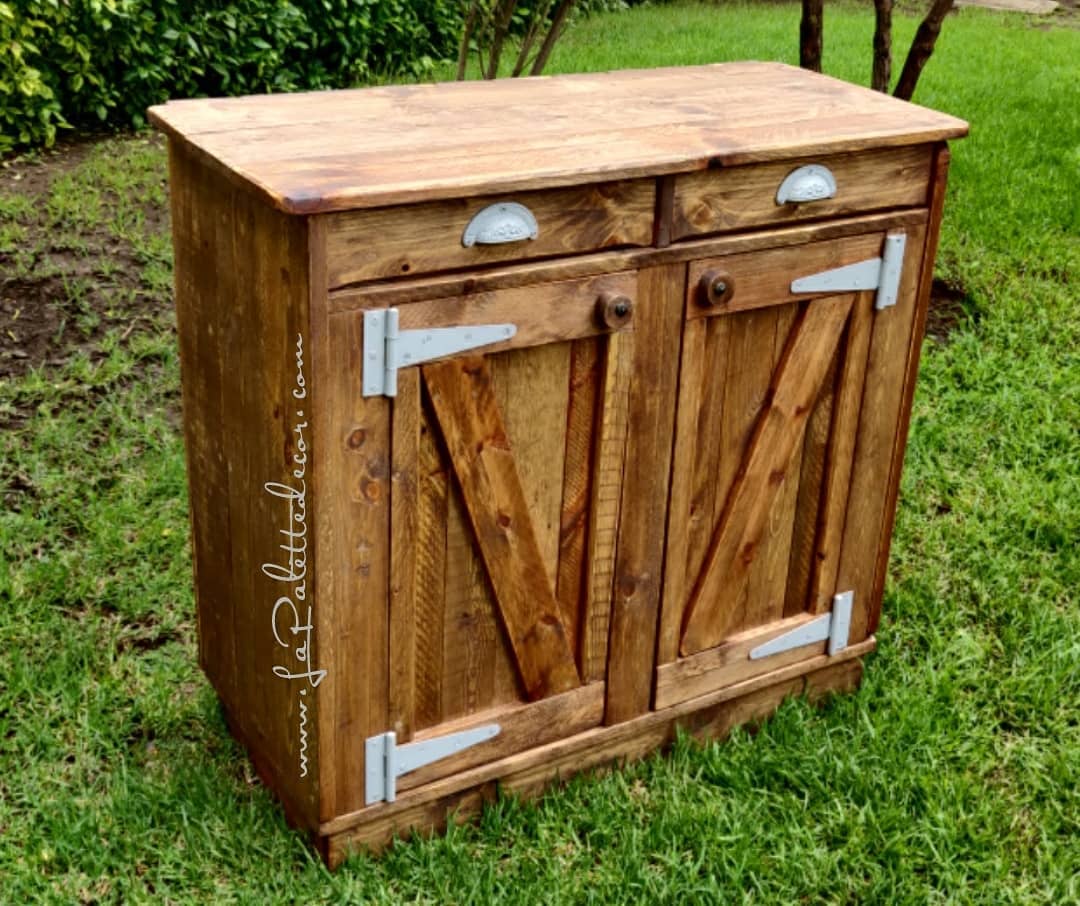 Next on the list is this pallet cupboard. It's an amazing idea if you like storing your garden china outside. It will spare you from going back and forth, having to take everything from your kitchen to your outdoor dining table all the time and it simply looks cute.
Pallet Sink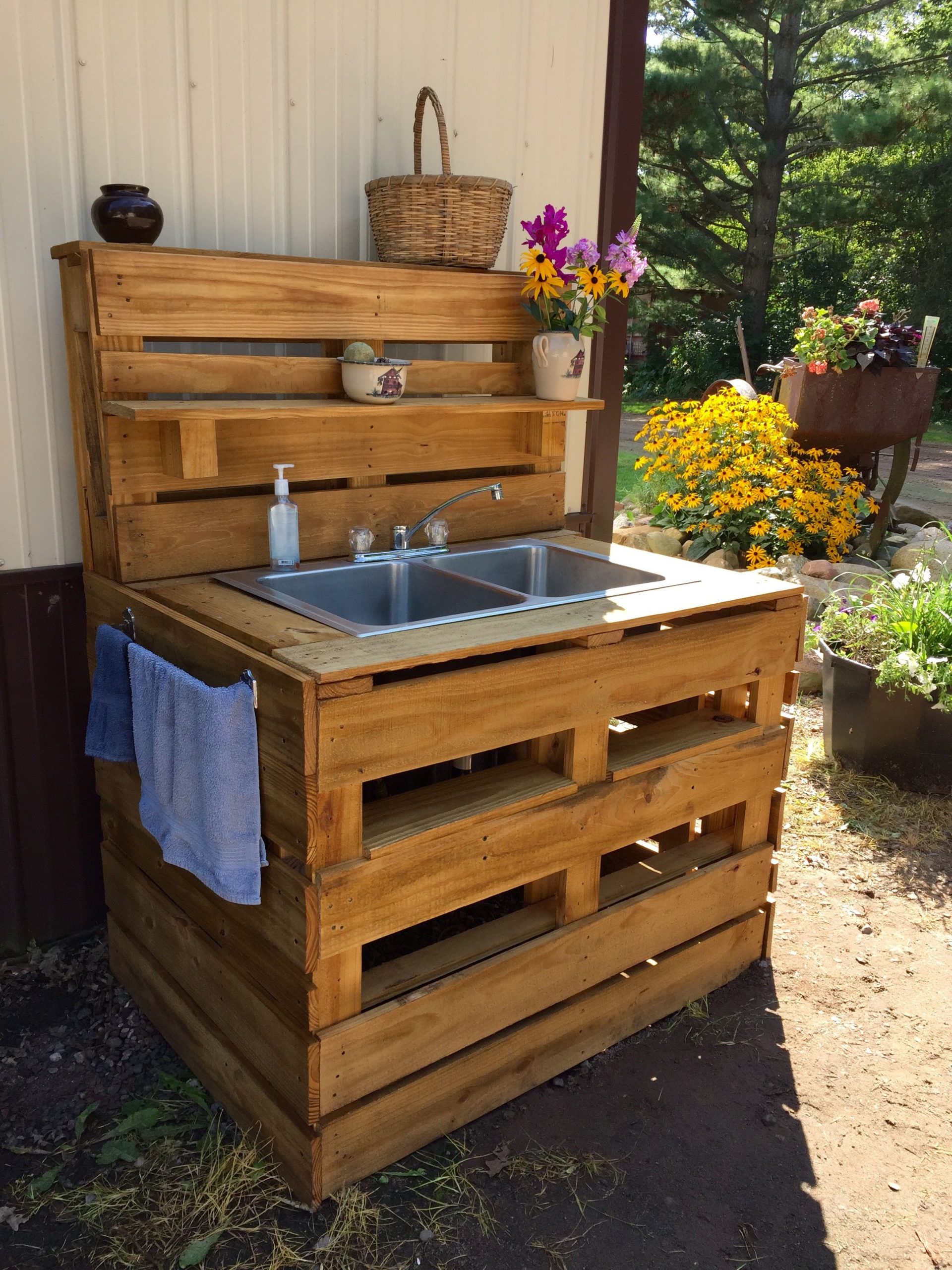 The last idea for this article, but certainly not the least creative, is this pallet sink. It doesn't have any other special purposes except that you can decorate it if it has shelves on, but it sure beats having a plain faucet installed in your wall or a water hose just lying there on the soil.
That was it for today's 16 Pallet Outdoor Furniture Ideas for your Backyard. We hope you liked how unique and diverse they are and we would gladly read your thoughts on them in the comments below. Until next time!