Christmas in Mexico lasts longer than in the United States. People in Mexico celebrate Christmas from December 12 to January 6, and then there is an additional Christmas celebration on February 2. Some of the decorations during the Christmas season include nativity scenes, Christmas trees, and poinsettias. What are some other Mexican Christmas traditions? Let's find out.
Feast of the Virgin of Guadalupe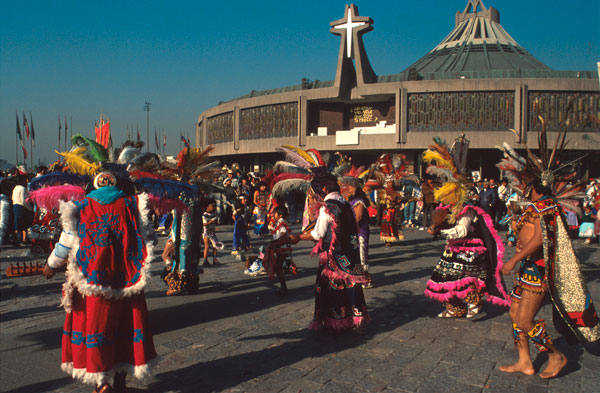 In Mexico, the Christmas season begins with the celebration of the Virgin of Guadalupe, Mexico's patron saint. It starts on December 3, a nine-day novena in honor of the Virgin of Guadalupe.
It ends on her feast day on December 12, and it is one of the most important events during the Christmas celebration.
People from all over the country come to the pilgrimage in her basilica in the north of Mexico City. They come to pay respect. Mexican Catholics, regardless of race or class, come by all means of transportation.
The area around the basilica begins to crowd with people dancing around dusk on December 11 and goes on all night and into the next day.
The image of the Virgin Mary is honored in all of Mexico, but the basilica in Mexico City takes the central place.
Las Posadas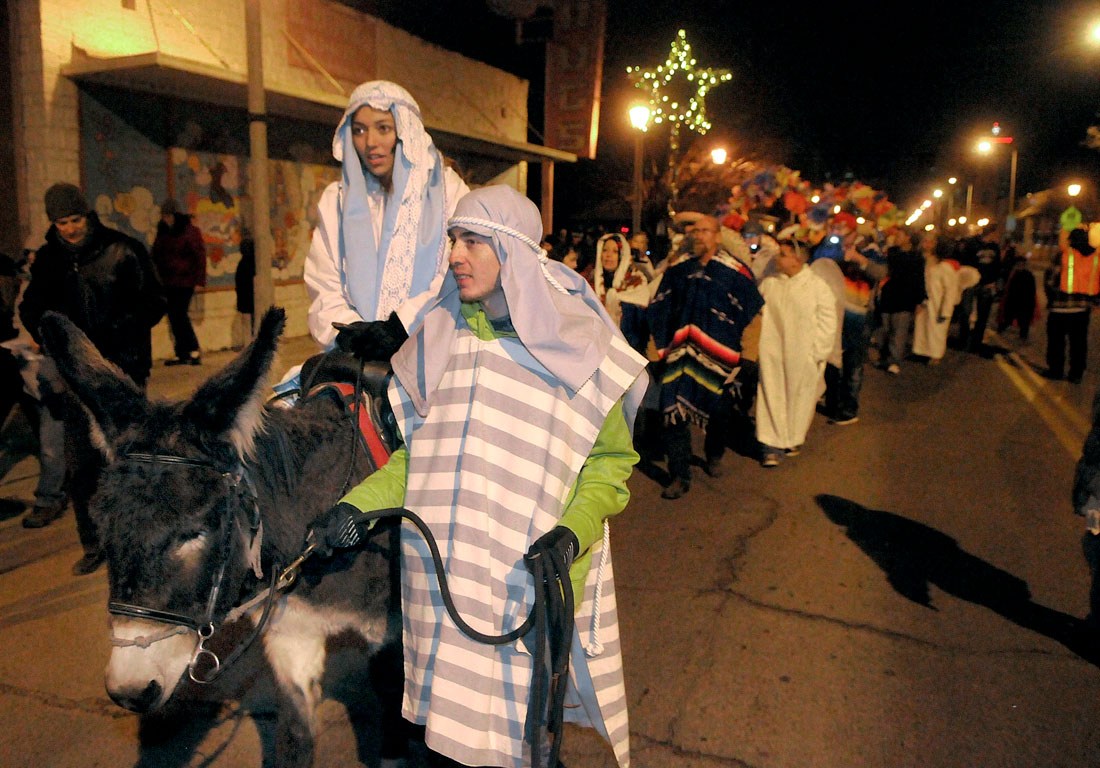 Then, from December 16 to December 24, there are a series of processions and parties called Las Posadas. It comes from the word for "inn".
Many children look forward to this part of the Christmas season. The tradition began with Spanish evangelists who taught the Christmas story to the Indigenous people.
Today, these celebrations are reserved for rural areas and in the lower-class neighborhood of cities. The traditional version involves heading out after dark each of the nine evenings from a local church. One girl and one boy are chosen to play Mary and Joseph in costume, sometimes Mary riding a donkey.
The Las Posadas celebration serves as a way to maintain community bonds within the neighborhood. At the end of each posada, guests receive a small gift, usually a package with cookies, dried fruit, fresh fruit, and more. Then, they sing Christmas carols called villancicos.
Nacimientos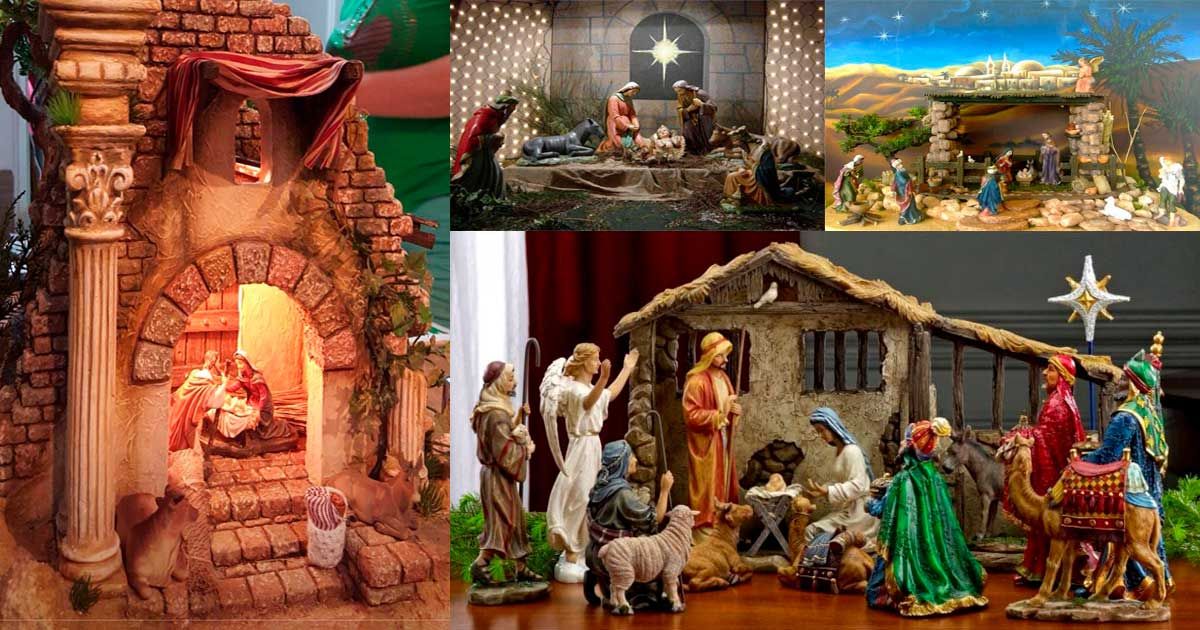 Many Mexican families celebrate the festive season with elaborate Nativity scenes in their homes. These nativity scenes are called Nacimientos. This tradition starts on December 16, and as time goes on, families add different characters to the display.
On Christmas Eve, they add the baby Jesus into his crib, and on December 25, the Three Kings make their way onto the scene.
This Mexican tradition is not only reserved for homes. Town centers also do huge replicas of the animals, Jesus, the shepherds, Joseph, and Mary.
Pastorelas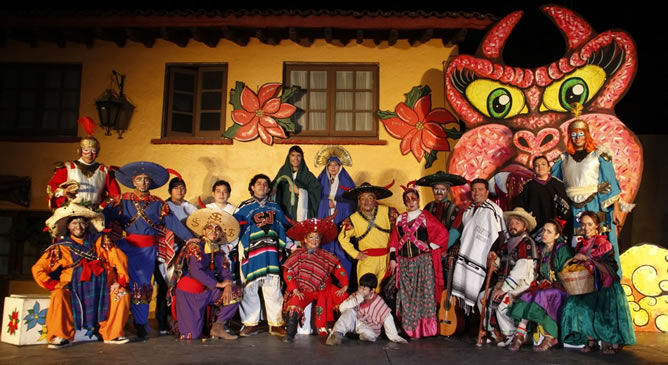 This is a classic Mexican theatrical production about the shepherds' journey to see the newborn baby Jesus.
During the play, characters encounter various obstacles. For example, they might encounter devils and angels trying to influence which path they should take.
Mexican Cuisine During Christmas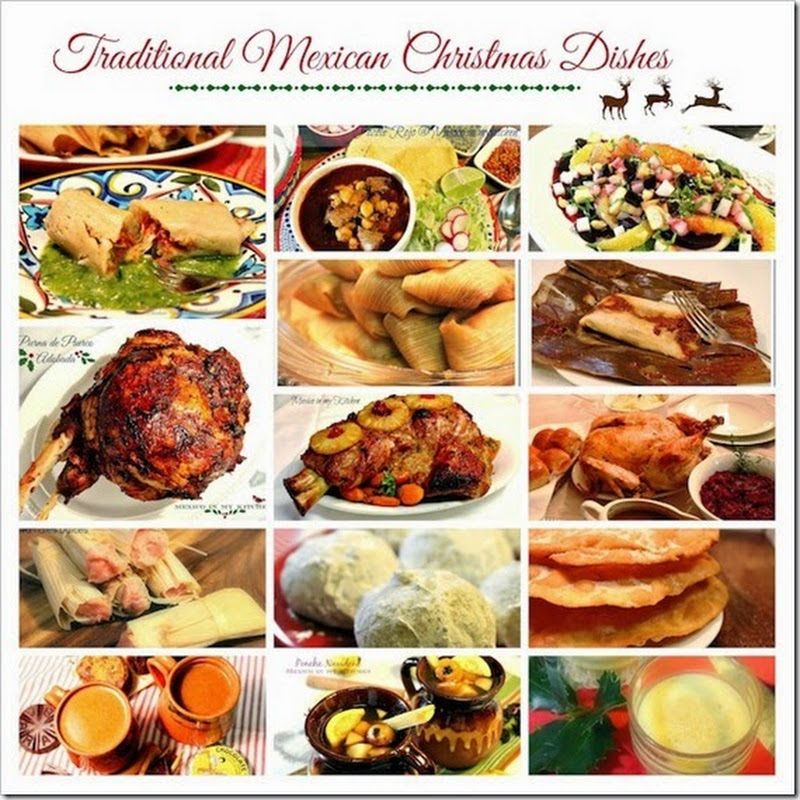 Food is an integral part of Mexican Christmas tradition. During the celebration, Mexican people prepare many traditional meals for the festivities. Every volunteer should try at least once to get a taste of Mexican Christmas cuisine. Here are some integral parts of the festivity cuisine.
Tamales are special Mexican Christmas food, but you can eat them throughout the year. It is a dish made by wrapping dumplings with a variety of fillings in corn husks or banana leaves. Then, they are slowly steamed to perfection.
Bacalao is a dried, salted codfish you can find all over the country during the holiday season. While the dish originated in Europe, it is now a staple in traditional cuisine during the festive season in Mexico.
Bunuelos are crispy fried fritters sprinkled with sugar or slathered in syrup. Mexican people serve them with a hot drink. It is a tradition to make a wish and throw the plate on the ground after finishing the treat.
Pozole is another Mexican Christmas dish. It is a soup made with pork or chicken. During Christmas time, people cook it in large batches. It is a staple for Christmas Eve dinner for a big family.
Ponche Navideno is a hot fruit punch traditionally served during the Christmas celebration. You can find it on the street and in Christmas markets as well. Made from tejocotes, which is an orange-like fruit, guava, apples, and flavored with cinnamon and unrefined cane sugar, the drink is quite popular among tourists.
Ensalada de Nochebuena is a Christmas salad served during Christmas Eve dinner. Made from different vegetables and fruits depending on the chef's preferences. Yet, there are some common ingredients. Usually, those include lettuce, beetroot, carrot, pineapple, pomegranate seeds, and pecans.
Christmas Dinner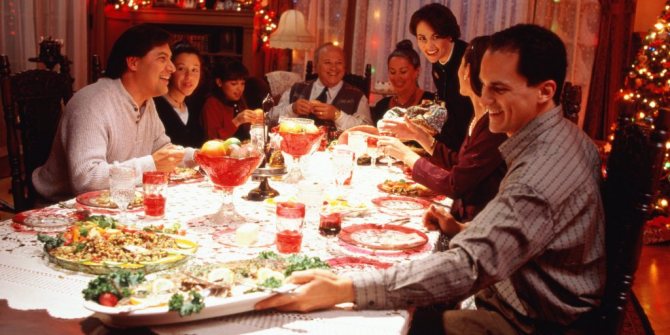 With all this talk about Mexican cuisine, let's not forget the big event. In Mexico, it is tradition for the whole family to gather during a big dinner.
Villancicos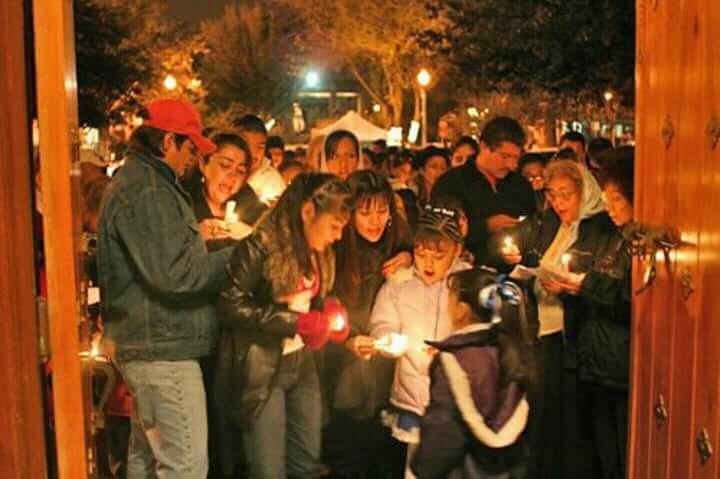 We mentioned this before, but Christmas carols in Mexico are called villancicos. Some of the songs are translations of popular English carols. For example, Silent Night.
Yet, some are unique to Mexican culture. One of them is The Fishes in the River or Los Peces en el Rio.
Noche Buena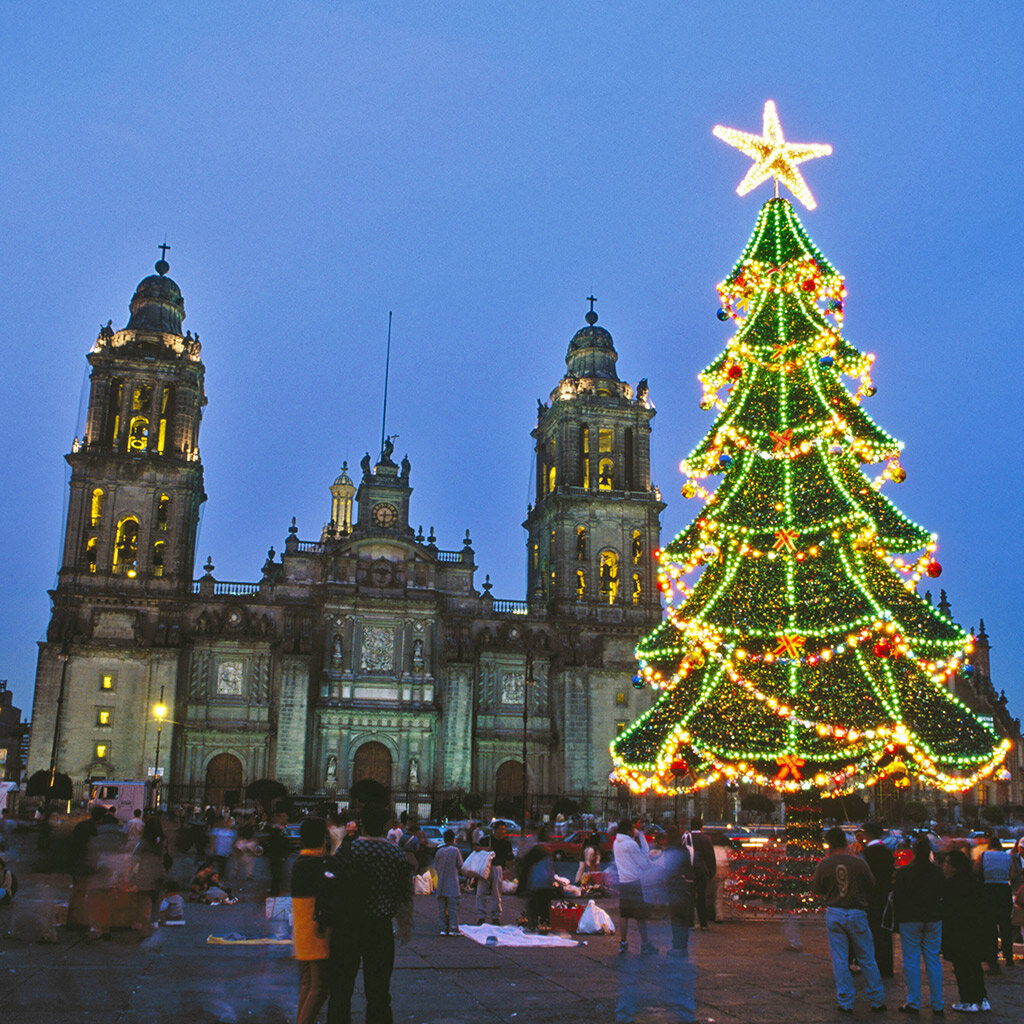 The literal translation is "good night". It means Christmas Eve in Spanish. During this day, families attend midnight mass together and then go to a family dinner together. Fireworks are common. You can also find many poinsettia flowers all over the city's center, inside people's homes and outside people's homes.
Day Of Innocent Saints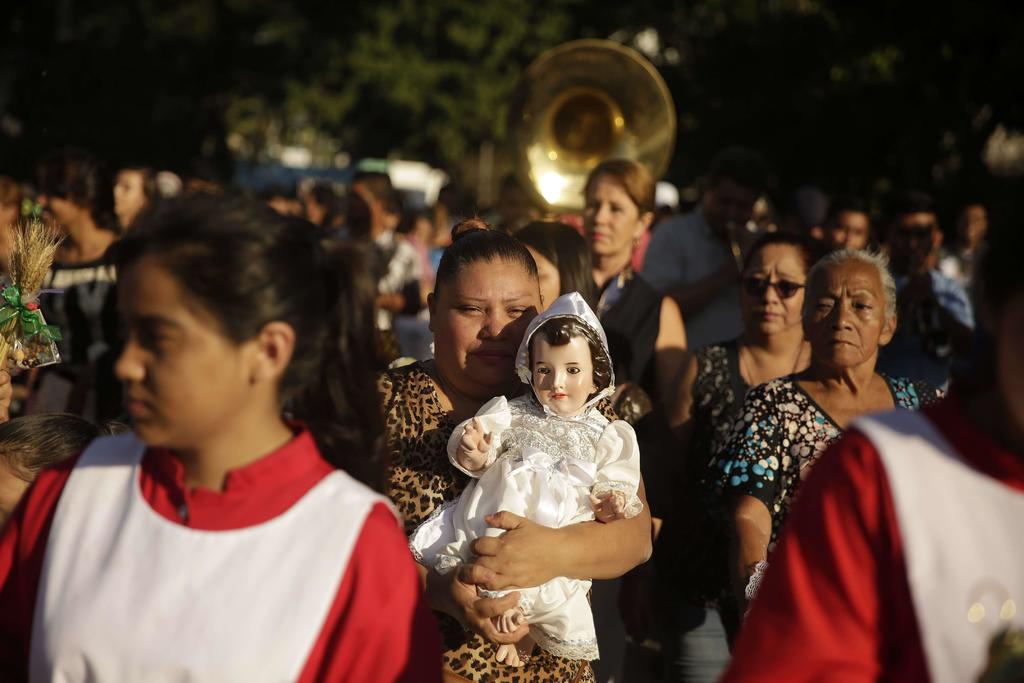 Mexican people celebrate this day on December 28. The day is meant to honor the babies King Herod ordered to be killed in his attempts to kill the baby Jesus.
Similar to April Fool's Day, this day includes people telling bald-faced lies, representing the trickery of the innocent.
Santa Claus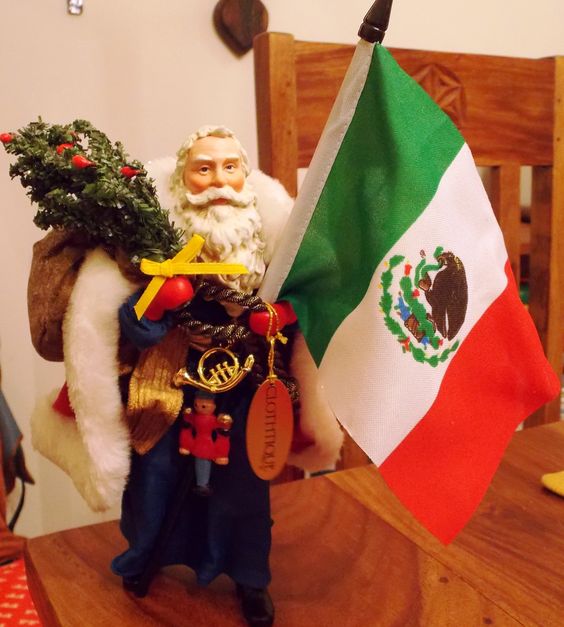 In Mexico, children do not receive gifts and presents from Santa Claus. But his popularity continues to grow during the Mexican Christmas celebration.
Because of this, some children receive gifts on December 24th or Christmas Eve. They also receive gifts on January 6th, Dia de Reyes.
What About The Christmas Tree?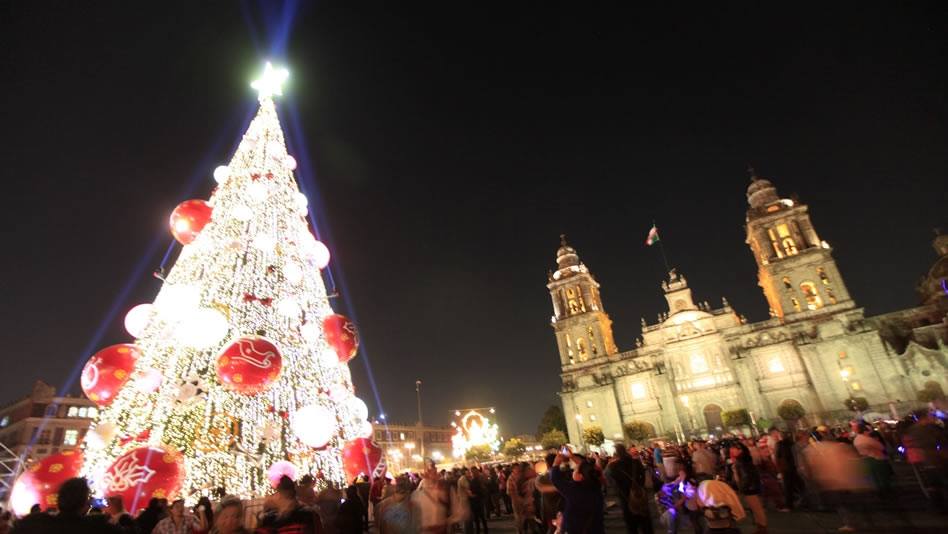 In the past several years, the tradition of decorating a Christmas tree has taken off. While in the past we saw mostly nativity scenes, it is now not uncommon to see trees in city centers.
Dia de Reyes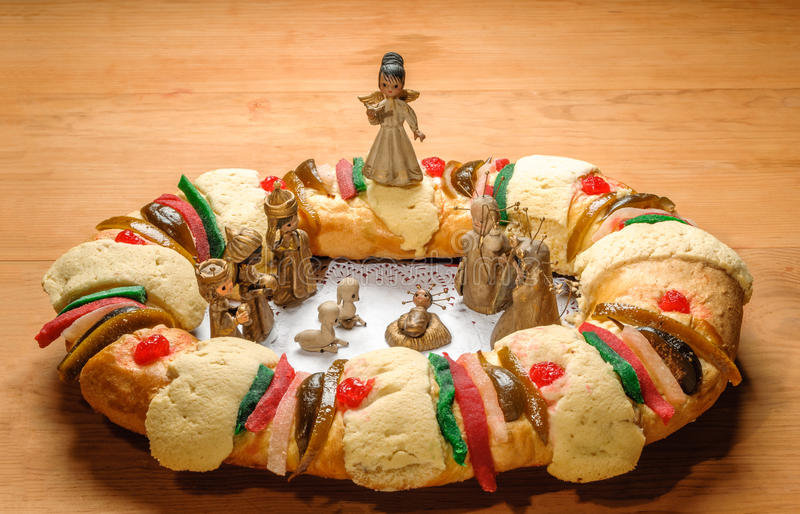 This festive tradition translates to Three Kings Day. On this day, children in Mexico receive gifts that symbolize those bought by the Three Wise Men.
Families and friends share a customary Rosca de Reyes, a sweet bread baked in the shape of a wreath. The dinner also includes baby Jesus figurines hidden inside the wreath. It is believed that whoever finds one will host the Dia de la Candelaria party on February 2nd.
Dia de la Candelaria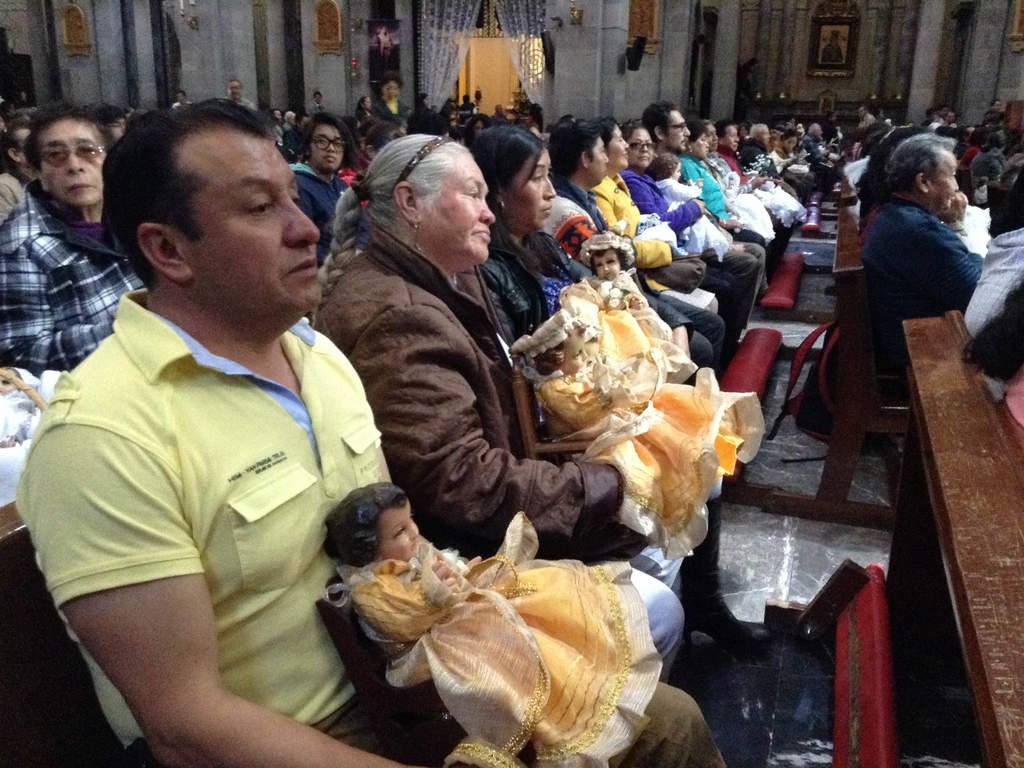 This is the last Christmas celebration in Mexico. It marks the end of the Christmas season. On this day, local people take their Christ figurines to the church to receive a blessing.
Following the blessing, they head to the house of the person who found the baby Jesus inside the Rosca de Reyes. They have a Mexican-style feast, often including traditional Christmas cuisine like tamales.
Midnight of Christmas Eve
On Midnight on Christmas Eve, families go to a special mass. It is known as Misa de Gallo, or Mass of the Rooster. Following the mass, some fireworks celebrate Christmas Day.